Find out the right Job Opportunity for you. In this post, we have curate the best job opportunities at Qatar Airways, Shell Petroleum Development Company, First Bank of Nigeria Limited, Northwest Petroleum & Gas Company Limited , JMG Limited, The OPEC Fund, Guinness Nigeria Plc
 A. INTERNATIONAL ORGANIZATION
Company- Qatar Airways
Job Title: HR Coordinator – Western Africa
 Job Description
We are pleased to announce an incredibly exciting opportunity to join our International HR team based in Lagos, Nigeria as HR Coordinator for Western Africa Region.
Reporting to the HR Manager – Western Africa, you will be responsible for providing HR support for the countries in the region including Nigeria, Ghana and Cote D'Ivoire
You will add immediate value by providing support to line managers in Ground Services, Commercial, Global Business Services and Cargo in the areas of employee relations, compensation and benefits, leadership development, performance management, and talent management.
This represents a fantastic opportunity to join a fast-paced environment in a leading Aviation group to contribute to our continued development and evolution.
Accountabilities
Provide a range of HR services to employees from joining to expiry of contract and assisting in all matters relating to employment matters.
Provide a range of HR services to support the end to end employee experience in all departments including Commercial, Ground Services, Global Business Services and Cargo
Deal with HR queries from Head Office and Regional Office in coordination with Local Managers.
Prepare HR documentation for recruitment, promotions, appointments and salary reviews.
Ensure the local legal requirements are strictly adhered to
Follow-up of recruitment procedure in coordination with Local Managers.
Ensure appropriate induction and onboarding of new staff.
Supports with performance management and disciplinary processes
Prepare HR reports required by Regional HR Management
Follow up and coordination of employee Annual Leave Balances, sick leave, updates in Oracle, and maintain Personal Files.
Ensures smooth implementation of HR and Administration policies
Perform various administrative duties to support HR records and administration requirements in line with compliance and record keeping requirements
Coordinate travel, hotel bookings for HR Management. Answering correspondence, setting up conferences/workshops, travel, budget, payroll, explaining policies, coordinating support services, etc.
Collect monthly payroll data in coordination with accountant consultant.
Be part of an extraordinary story:
Your skills. Your imagination. Your ambition. Here, there are no boundaries to your potential and the impact you can make.
You'll find infinite opportunities to grow and work on the biggest, most rewarding challenges that will build your skills and experience.
You have the chance to be a part of our future, and build the life you want while being part of an international community.
Our best is here and still to come. To us, impossible is only a challenge. Join us as we dare to achieve what's never been done before.
Together, everything is possible.
Qualifications
Bachelor's Degree
4 years relevant experience in HR Coordinator role in fast paced, multisite environment
Experience in supporting recruitment activities, investigations, grievance and disciplinary matters and providing HR advice to Line Managers on company policies and procedures
Comprehensive knowledge of employment law and other government compliance regulations e.g. health and safety.
Exposure to HRMS such as Oracle
Airline experience will be an added advantage
This role may require regular travel across the Region.
How to Apply
Interested and qualified candidates should:
Click here to apply online
Company: Shell Petroleum Development Company (SPDC) 
Job Title: SC Specialist, Excellence Nigeria
What's the Role?
Contract Management roles are the primary interface to deliver "most competitive" supply chains for the relevant business.
They proactively identify and understand the needs from business stakeholders and collaboratively propose the most competitive solutions, based on an exhaustive review across all available value levers (price, demand, specifications).
Executes standard and defined contracts under close supervision by Manager.
Manages basic processes and systems related to the department with no cross-functional or cross-system linkages (i.e. linked to one particular location or site only, typically warehouse roles).
Supports internal stakeholders (more than one department) in fulfilling standard and non-standard operational requirements with minimal interface with external stakeholders (supplier).
This job profile contains generic information and does not describe individual positions or required job competencies. Grading decisions will also depend on other factors.
Understand the key interfaces and interdependencies between Contracting and Procurement (CP) processes, controls and systems to drive continuous improvement projects across our Supply Chain organization.
What we Need from you?
Any Bachelor's Degree is fine; preferably Sciences
Minimum of 2 years of working experience in Supply Chain
Knowledge of SAP & Ariba systems
Contracts data management and analysis
Knowledge of Microsoft Excel, Spotfire, PowerBI is desired but not preferred
Fluent in speaking and writing English.
Experience in programming and coding is an advantage.
 Method of Application
Interested and qualified candidates should:
Click here to apply online
B. DIRECTOR/FINANCE
Company: First Bank of Nigeria Limited
Job Title: Finance Business Analyst
Duties & Responsibilities
To support the Team Leads in facilitating periodic performance review sessions (Monthly/Quarterly Performance Reviews)
To analyse, report and generate business insights on products, channels, customers, branches  and Customer Profitability Reports) in the business areas of oversight
To conduct competitive bechmarking, environmental scanning and analysis to generate business insight and actionable recommendations for performance improvement
To support the annual budgeting exercise and ensure adequate planning bank-wide
To identify and assess MIS issues affecting the business and ensure their correction and conclusinve resolution
To facilitate the implementation and maintenance of an effective MIS (Management Information System) reporting application that is accurate and fair in presenitng business performnace
To ensure the integrity and completeness of bankwide acount mapping in line with the account mapping polic
Maintain procedures, models and other structures to report the bank's performance across the bank's electronic business products and channels
Run periodic procedures to generate, validate, correct, and finalize performance reports and dashboards to independently determine the performance of individuals, teams, groups in the electronic business groups and other business areas as assigned by the Team Leads in Budgeting & Analytics
Support the MIS Analytics Team Leads in development, implementation, management and maintenance of the MIS and performance dashboard reporting applications
Generate actionable analytics and insight on the bank's growth, profitability, sales, competitivesss etc on the electronic products, channels, and lines of business
Support the Team Leads in Budgeting & Analytics in facilitating robust performance dialogues with Teams, Groups ang Executives on EBusiness
Propose and drive revenue and cost optimization on electronic business based on insight and analytics
Provide actionable insights and analytics as may be required to drive and optimize the bank's electronic business performance
Drive and track strategic initiatives, process improvement and automation projects as may be assigned by Unit Head, Budgeting & Analytics or GH, BPM
Any other duty as may be assigned by Unit Head, Budgeting & Analytics or GH, BPM
Job Requirements
Minimum Education:  
First Degree in Accounting, Finance, Economics, Science or Engineering.
Master's Degree/Professional certification in Accounting or Finance
Minimum Experience:
Seven years' industry experience and at least three years in a MIS, Finance or accounting role.
Experience in MIS (Management Information System).
Proficiency in Microsoft office suite, MS access, SQL, etc.
Experience in Finance or Accounting.
Method of Application
Interested and qualified candidates should:
Click here to apply online
Company: Northwest Petroleum & Gas Company Limited 
Job Title: Retail Finance Officer
Objective
The role will work closely with our retail station officers and would be responsible, amongst other purposeful functional service delivery tasks, to support and monitor the business records for assigned outlets
Main Key Responsibilities
Manage retail finance operations and records for assigned retail station(s).
Review, evaluate and collate retail sales reports from locations.
Perform retail stations' reconciliations-cash and non-cash.
Record retail transactions into the accounting system-ERP.
Support to resolve financial disputes raised by the forecourt sales teams
Identify and resolve retail finance issues, accounting discrepancies and other financial related issues.
Supporting the Retail Finance Manager and executives with projects and tasks when required
Prepare of bank reconciliation statement
Provide support to external auditors during statutory audits
Ensure accurate and timely presentation of financial reports and accounts
Qualification / Experience / Key Competencies
First Degree in Finance related fields
Higher qualification will be added advantage.
Professional qualification in accounting: ACA, ACCA etc.
2-5 Years Post qualification experience (experience in the Downstream oil sector will be an advantage)
Self- motivated, a team player, dedicated, diligent and dutiful.
Candidate must possess thorough knowledge of bank reconciliation exercise including POS transactions, good understanding of accounting treatment of inter-company transactions and other activities of related entities.
Method of Application
Interested and qualified candidates should:
Click here to apply online
Company: JMG Limited
Job Title: Senior Account Officer – Tax and Audit
 Brief Job Description
Manages all statutory audits and tax related matters.
Responsibilities
Handles all audit and tax related matters in head office and across all branches
Attend to all audit request and channel to the appropriate persons and follow up for feedback
Ensure that all statutory audits are completed within the statutory timeline
Ensure that all needed schedules for statutory and tax audit are ready & accurate before the audit startup
Provide monthly schedules for VAT remittance to Government (VAT payables & receivables)
Review all tax computations by external auditors to ensure correct computation
Review the Financials with Trial balances before signing off the financial statement for accuracy
Check Tax ProMax platform monthly to see that all returns are filled and after annual audit ensure returns has been filled online by audit team
Ensure that education tax is budgeted for during audit and paid immediately the FS is finalized on or before regulatory timeline.
Internal check on Account processes and report to NCA on deviations
Attend to urgent issues of the department outside our routine scope of task
Educational Qualification
BA in Accounting, Finance or its equivalent, professional qualification (ACA, CMA, CPA, CIA or CFA) will be an added advantage.
5-7 years of experience in the accounting field with Proven working experience.
Competencies:
Proficiency in ERP systems
Exceptional knowledge of finance, accounting, budgeting, principles, and Generally Accepted Accounting Principles (GAAP)
Extensive corporate and personal tax experience
Proven knowledge of bookkeeping and accounting principles, practices, standards, laws and regulations
Conversant with tax laws
Excellent strategic planning skills and able to interact with all levels
Ability to multi-task, work under pressure and meet deadlines required
Excellent communication and interpersonal skills
Demonstrate strong ability to handle confidential information in a sensitive and tactful manner.
Method of Application
Interested and qualified candidates should send a copy of their CV to: career@jmglimited.com using the Job Title as the subject of the email.
Company: The OPEC Fund
Job Title: Senior Director – Corporate Services Department (CSD)
 Job Profile
The incumbent formulates the programs for the overall human resources, administration, and information technology related matters at the OPEC Fund, and translates them into departmental operational objectives in line with the OPEC Fund's overall organizational objectives.
S/he develops policies, general plans, strategies and administrative guidance to achieve the set objectives, and coordinates their implementation.
Duties and Responsibilities
Develop and implement Human Resources Management, Administrative, and Information Technology strategies, policies and services in line with the OPEC Fund's corporate strategy to support the institution in achieving its strategic objectives. These range from the development of workforce planning strategies to ensuring the smooth running of all information technology systems and applications, ensuring staffing and other organizational needs are efficiently and effectively met;
Provide overall strategic direction and guidance on the OPEC Fund's value proposition and remuneration strategies and policies development, from compensation to benefits such as pension and medical insurance schemes, to staff learning and development, ensuring internal equity and external competitiveness;
Manage the departmental vision and Strategic Framework, convert these into departmental objectives in line with the Corporate Plan; set the departmental plan, strategy, work program and budget to achieve those objectives; and coordinate the overall implementation;
Propose policies, guidelines and directives in Leadership and Professional Development needs for the OPEC Fund staff, including, workforce planning, recruitment, employee performance management, motivation, retention, retirement affairs and pension;
Provide strategic direction in ensuring proper due diligence and efficient corporate procurement process, and, facility management;
Provide advice and consulting services regarding organizational design, job design, and job evaluation including salary placements for all positions and direct the conduct of salary and other surveys as needed;
Propose and implement changes in the institutions structure, as approved, to reflect its needs and workload;
Evaluation of the performance of the three directors under his supervision, as well as all Staff Members in the Corporate Services Department, as applicable.
Main Performance Measures:
Provides the workforce required for the OPEC Fund's operations and the proper mix of human capital to create a positive working environment needed for an efficient and effective implementation of the OPEC Fund's operations.
The main workload includes: Providing strategic direction and supervision in the areas of Human Resources, Administrative services, all systems and applications related to the work of Information Technology (IT), working closely with the management team and partners to ensure the effectiveness and quality of support services delivery.
Qualifications and Experience
An advanced Degree in Business Administration/ Human Resource Management / Economics / other Social Sciences discipline, or professional qualifications/ affiliations
Minimum of 20 years relevant professional experience (institutional, management and human resource processes), with at least 10 years at a managerial level and 5 years in an international institution.
Skills and Competences:
A thorough understanding of the OPEC Fund's operations and key corporate issues and priorities;
Knowledge of current development topics and issues; planning and organizational skills
Knowledge of office management and administration; basic accounting, payroll and benefits management (familiar with MSS-SAP Human Capital Management);
Knowledgeable about administrative procedures in the host country.
Advanced supervisory management and coaching skills
Strong analytical and presentation skills
Ability to think strategically and creatively
Excellent written and verbal communication skills in English.
Method of Application
Interested and qualified candidates should:
Click here to apply online
Company: Guinness Nigeria Plc
Job Title: Executive Assistant to the Managing Director
Job Summary
The Executive Assistant holds a key role in our business and is extremely critical to business success.
Based in our beautiful head office in Lagos, Nigeria, the Executive Assistant Under general direction, performs a variety of complex, highly responsible, and confidential office, administrative and secretarial support functions for the MD and Executive Leadership; and performs related duties as assigned.
The Executive Assistant will have the ability to exercise good judgment and confidentiality in a variety of situations, with strong written and verbal communication, I.T, administrative and organizational skills, and the ability to maintain a realistic balance among multiple priorities.
Responsibilities
Coordinate overall Corporate calendar and actions deliverable for the Executive team
Stakeholder management: serves as the primary point of contact for internal and external stakeholders on all matters pertaining to the executive office.
Acts as confidential executive assistant to the MD and Executive Leadership; provides a wide variety of complex clerical and administrative support; including taking minutes of all executive meetings,  prepare meeting agendas, follow up with staff as necessary for detailed information to be included in response; facilitate the resolution of urgent/complex issues by the MD.
Provides a bridge for smooth communication between the executive office and internal departments; demonstrating leadership to maintain credibility, trust and support with senior management staff.
Researches, gathers, and analyzes data on a variety of administrative and policy matters; develops recommendations and prepares related business reports, organization charts and power point presentations (as appropriate).
Plans and organises team meetings, events and communications
Acts as a "gate-keeper" by managing the executive leadership's calendars. This involves using discretion in identifying critical items, setting up meetings and making scheduling changes with minimal involvement by the executive leadership. Plans, coordinates and ensures the executive leadership's schedule is followed and respected. Provides "gatekeeper" and "gateway" role, creating win-win situations for direct access to the executive leadership's time and office.
Handles information of a highly confidential and critical nature on a regular basis, including the orchestration of reports and data.
Keeps record of expenses compared to budget
Flexibility to assist your Execs and team with ad-hoc duties that may arise.
Background / Essential Skills
Fluency in written & spoken English language is mandatory
Minimum of 5 years of related experience as an Executive Assistant, preferably at multinational companies and managing multi managers.
Highly developed I.T literacy, including strong knowledge and experience with Microsoft Office 365, Excel, PowerPoint, Word and computer-based systems.
Experience in diary management.
Strong analytical acumen: demonstrated ability to interpret & analyze data
Demonstrated ability to manage positive relationships with a diverse range of internal and external stakeholders at all levels
Self-starter, with experience in managing projects and solving issues
Able to work comfortably at a fast-pace, high-performance environment
Very good interpersonal skills
Ability to interact effectively and confidently at all levels within the organization and with external contacts.
A background in graphic design or Marketing will be an advantage.
Method of Application
Interested and qualified candidates should:
Click here to apply online
C. LEGAL/OPERATIONS
Company – Flutterwave
Job Title: Country Operations and Partnerships Manager, APAC
The Role
As the Country Operations and Partnerships Manager, you will primarily be responsible for partnerships and collaborations, innovation, driving operational efficiency, implementing brand strategies, leading the team and driving dynamic growth.
The role will also cover business expansion and strategically position Flutterwave as the dominant payment provider.
Responsibilities
Responsibilities include but are not limited to:
Compliance and regulatory matters:
Foster strategic relationships with key stakeholders in the regulatory environment ensuring optimal value is derived from these relationships
Partnerships and collaboration:
Develop and maintain key partnerships and collaborations  in line with Flutterwave's overall partnership development strategy
Actively negotiate costs/fees ensuring market competitiveness, oversee all legal agreements and documentation and acting in the best interest of Flutterwave"
Oversee the development of the Partnership teams with particular focus on identifying, initiating and maintaining key relationships
Develop a trackable pipeline of potential partnership opportunities with deliberate focus on conversion in line with agreed timelines
Ensure products are fit for the market, optimal and efficient
Actively negotiate cost/fees for market competitiveness
Monitor and ensure optimal performance of partner rails
Operational Efficiency:
Ensure all business processes and procedures run smoothly leading to optimal productivity and output across all teams
People Management:
Guide, advise, mentor and coach junior staff and peers to develop and broaden their scope of skills, including providing on the job learning opportunities
Desired Skills, Competencies and Expertise
5 – 10 years experience in the Financial services industry.
Expertise in payments, financial services and / or local payment method
A proven track-record of leading companies and/or teams and meeting operational and strategic targets.
Excellent communication skills and strong leadership capability.
Exceptional people management skills; ability to foster right behavior in others through leading by example.
Entrepreneurial mindset, making presentations, writing proposals, signing contracts, developing partnerships.
Interested in shaping the future of payments, focusing on unmet needs.
Ability to work in a multinational, multidisciplinary, and fast-growing environment.
Ability to adapt to the changing needs of the organization
Ability to perform under pressure.
Autonomy, creativity, ability for do complex analysis.
Willing to work from home and travel across the assigned country.
Experience of working in an agile environment, where you have responded quickly to changing business needs.
Commitment to promoting a diverse and inclusive culture.
Fluent in English .
Authorization to work in the Asia – Pacific (APAC) region without sponsorship.
Method of Application
Interested and qualified candidates should:
Click here to apply online
Company- Jumia 
Job Title: Deputy Legal Counsel
Job Summary
As Deputy Legal Counsel, your responsibility would be to support the Legal Counsel, Head of Legal and Corporate Governance in giving legal advice to management on all relevant issues and to ensure that the company adheres strictly to all laws and guidelines with the sole aim of protecting the company's reputation
Responsibilities
Proffer advice on legal and regulatory topics across the full range of transactions, mainly supporting Jumia Services.
Advising on general business law issues and managing the legal issues of all areas of the company, including but not limited to corporate matters, procurement, safety, security, insurance and sustainability issues.
Review, draft and negotiate various commercial agreements.
Liaise with various regulatory bodies in getting necessary regulatory approvals.
Liaise with external legal counsel in managing various litigation.
Identify and mitigate potential legal risks.
Liaise with various Law enforcement agencies including Nigeria Police, EFCC, DSS, Nigeria Customs, etc.
Keep track of all Insurance cases and liaise with Insurance companies in the settlement of insurance claims.
Ability to deliver high-quality work under deadlines
Qualifications & Experience
LLB from a recognised and accredited University
3+ years of legal experience in a top law firm or corporate practice.
A mix of professional experience as in-house legal counsel in a technology-related business and legal counsel in a top-tier law firm with international clients or other relevant private or public practice.
Proven ability to create legal defensive or proactive strategies.
Litigation skills to handle administrative procedures within public authorities.
Sound judgement and ability to analyse situations and information
Adequate knowledge of the eCommerce/Technology Industry
Comfortable working in a fast-paced organization.
Method of Application
Interested and qualified candidates should forward their CV to: talent.ng@jumia.com using the Job Title as the subject of the mail.
Company- MTN Nigeria 
Job Title: Paralegal – Commercial Legal, Corporate Relations
 Description
Provide administrative support for day-to-day activities of the General Manager (GM) Commercial Legal office.
Cross check documents for GM Commercial Legal review to ensure quality control and compliance to MTNN policies, writing minutes of meetings and produce memos for review.
Perform quality control checks on GM Commercial Legal presentations, ensuring proper formatting and elimination of errors
Develop and maintain an efficient documentation and filing (electronic and hard) process, assisting in filing of statutory documents.
Make efficient travel arrangements for the GM Commercial Legal office.
Coordinate social events connected to the GM Commercial Legal office, preparing cost estimates, managing budgets and coordinating all activities for the success of the programmes/events.
Respond to customer queries and requests on non-technical issues and escalate to GM Commercial Legal where necessary.
Handle GM Commercial Legal internal and external designated correspondence, processing all requisitions for the GM Commercial Legal office.
Requirements
Education:
First Degree in any related discipline
Fluent in English
Experience:
1-3 years' experience which includes:

Experience working in a small to medium-sized organization
Method of Application
Interested and qualified candidates should:
Click here to apply online
Company- Mondelez International, Inc. 
Job Title: Legal Counsel, West Africa
 Description
Are You Ready to Make It Happen at Mondelēz International?
Join our Mission to Lead the Future of Snacking. Make It Matter.
You are responsible for the company's legal activities in a region, business units and /or sub-function areas in the country or across multiple countries.
To support commercial and corporate initiatives, you identify business needs and design and implement our legal strategy through the service delivery model.
You advise the business on risk, anticipating and addressing internal and external factors and apply your legal specialty area experience to collaborate with other legal colleagues to address legal issues or concerns.
How you will Contribute
You will develop and ensure the implementation of legal strategies to enable Mondelēz International to compete aggressively, and protect our people, assets and reputation while complying with legal requirements and standards of ethical conduct.
You will provide guidance and support to ensure managers are making reasonable and informed decisions regarding legal risks; manage the legal strategy with outside counsel, including spending without compromising financial and reputational risk; and provide in-house and external legal expertise to address the increasingly complex legal environment by partnering with business units, regions and global stakeholders to identify and advise on applicable laws and regulatory changes for a given country and/or across multiple countries.
What you will Bring
A desire to drive your future and accelerate your career with experience and knowledge in:
Legal experience, ideally in a large matrixed multinational company
Strong analytical, strategic vision, decision-making, and problem-solving skills
Experience assessing, advising on risk, advising/coaching and dispute resolution in a multinational company
Highest level of integrity and trust; highly credible and willing to express
Excellent written and verbal communication and interpersonal skills
Resourcefulness, including relevant new technologies and systems
License to practice law in relevant jurisdiction(s).
Role Purpose
To protect the company against legal risk by providing quality legal services and to ensure compliance with law and company policy.
The role is commercially focused with an emphasis on the drafting and vetting of agreements, negotiating transactions, and managing disputes.
In addition, it includes Supply Chain, Corporate Governance & Compliance, IP, Consumer Protection, Labour and dispute management work. The successful candidate will act as a trusted legal advisor across all functions of the business.
Key Responsibilities
Support Chief Counsel as a business partner in Managing and advising on legal and regulatory issues related for Mondelez's business in West Africa.
Provide legal secretarial support to the legal entities within the designated West African Markets.
Contract Administration – inputting into a log, monitoring /tracking Contracts- Drafting, negotiating, amending and reviewing agreements to ensure that the company's interests are protected.
Support Chief Counsel in establishing and maintaining relationship with external counsel, including management of legal matters, billing procedures, levels of service and compliance with MDLZ Outside Counsel procedure & policy.
Responsible for ensuring the company is compliant with periodical regulatory submissions.
Provide support to the Company Secretary on Company Secretarial/Registrar matters
Support the Chief Counsel in providing proactive in-house compliance advice to management and staff on regulatory, reputational and ethical matters, including updates to Board, management and staff on regulatory and compliance developments relevant to the  business.
Keep the business updated with applicable law(s) and changes in law(s) to ensure business compliance with law(s)
Conduct training(s) on applicable law or other regulatory and or compliance matters and maintain the training calendar
Deal with complex legal matters with multiple stakeholders
Communicate, collaborate and negotiate with external parties (regulators, external counsel, public authorities etc), and creating relationships of trust
Research and evaluate different risk factors regarding business decisions and operations
Apply effective risk management techniques and offer proactive advice on possible legal issues/risks.
Give accurate and timely counsel in a variety of legal topics (labour law, partnerships, international ventures, corporate finance, etc.)
Collaborate with management to devise efficient defence strategies
Specify internal governance policies and regularly monitor compliance
Provide Law office administration support.
Education, Knowledge, Skills & Experience Required
LLB Qualification with Admission to the Bar (BL). LLM will be advantageous.
10-15 years professional corporate commercial experience post admission (either as in- house Legal Counsel or in a Legal Firm)
Demonstrated experience in Corporate Governance and Compliance. Company Secretarial experience will be advantageous
Demonstrated influencing and stakeholder management skills
High degree of professional ethics and integrity
Sound judgement and ability to analyse situations and information
Excellent knowledge and understanding of corporate law and procedures
Full comprehension of the influence of the external environment of a manufacturing organization
Demonstrated ability to create legal defensive or proactive strategies
Outstanding communication skills
Outstanding problem-solving skills
Ability to work under pressure with tight deadlines
Maintain Strict confidentiality always.
The successful incumbent may be exposed to highly confidential information and must adhere to the highest ethics and values always.
How to Apply
Interested and qualified candidates should:
Click here to apply online
Note: No Relocation support available.
 D. IT/ENGINEERING
Company- ABNL Limited
Job Title: Planning and Scheduling Engineer II

Main Function
The Planning and Scheduling Engineer (PE) is responsible for the Project Schedule and all aspects of the Progress Measurement System.
This includes day-to-day activities for the development, maintaining, monitoring, controlling and integrating of the overall Project schedule including putting in place the progress measurement system, verification and reporting.
The PE reviews Contractor Schedules for usefulness, logic, level of detail, input sources, timing, lines of communication, and interfaces with other project elements and consistency with Current Control Estimate, Work Breakdown Structure (WBS), and the Project Plan.
The PE also establishes the schedule requirements and frequencies of issue for all of the contractor schedule deliverables. The PE strives for timely detection of trends and specifically deviations from the plan.
Task and Responsibilities
In addition to Level1 tasks and responsibilities, Level2:
Supporting the Project Team with ongoing project schedule analysis, reporting, and forecasting activities
Develop and document Schedules annual and multi-year, and ensuring that these products reflect the approved project design / execution scope
Analyze schedule trends, develop and review schedule forecasts
Monitor and report on schedule implications of changes
Prepares and compiles weekly and monthly Reports (schedule & progress) as required.
Participate in developing Contract Control Schedules and Milestones
Participate in contract bid evaluations (as required)
Responds to ad hoc requests from Project Management Team (PMT) related to Project Controls / Reporting
Participates in gathering and recording Lessons Learned for the project that relate to progress and schedule areas
Skills and Qualifications
Bachelors of Science Degree in Engineering, Engineering Technology or Construction Management
Experience in project controls w/a focus on planning and schedule control
Technical discipline certifications commensurate with work experience
Willing to work overseas in a team environment
Willing to relocate to required project site
Strong Influencing, Consulting, Mentoring, Analytical, and Computing skills
Adaptability to changing priorities
Strong interpersonal and communication skills
Ability to multitask and respond quickly to urgent analysis requests
Scope of Work Specific to this Assignment:
Personnel will be responsible for schedule and all aspects of progress measurement system for FMS projects / scopes of work both within the JV and DW organizations.
Method of Application
Interested and qualified candidates should send their CV / Resume to: jobs@abnl.net using "Planning and Scheduling Engineer II" as the subject of the email.
Company- BIC®
Job Title: Process Engineer
Primary Purpose of the Role
Employees in this level will perform full range of duties as assigned including performing skilled maintenance, repair, and installation activities independently
Employees at this level receive only occasional instruction or assistance as new or unusual situations arise, and are fully aware of the operating procedures and policies of the work unit.
Performs preventive maintenance & makes repairs on equipment's according to instructions such as replacing belts on motors, changing filters, bearings, etc
Maintains and makes routine repairs to electrically powered equipment and appliances as per instruction on equipment service manuals
Perform condition-based maintenance on equipment and correct any abnormality during this maintenance
Perform main machine repairs, modifications, or improvement work such as hydraulic systems repair and periodic flashing, periodic repair and inspection of electric units, portable electrical equipment repair & inspection, repair of gear boxes, replacement of bearings etc
Academic Qualifications
First Degree in Mechanical, Electrical, Industrial and Mechatronics Engineering.
Professional qualifications: Professional qualification in related field is an added advantage
Work Experience:
Should have worked as Engineering Technician, Process Engineer, or Maintenance Engineer for at least 5 years in a busy FMCG.
Process and maintenance experience on Injection and Extrusion molding machine
Skills:
In-depth proven practical knowledge and experience in areas of maintenance
Ability to demonstrate systematic approach to problem solving
Ability trouble shooting skills
Ability to participate in failure investigation and root cause analysis and close out of corrective actions.
Method of Application
Interested and qualified candidates should:
Click here to apply online
Company – WTS Energy
Job Title: Senior Project Engineer
Job Purpose
Responsible for the engineering and technical disciplines needed to complete a project; Plan projects, establish project criteria, coordinate project reviews, and ensure the proper implementation of project elements.
Keep an eye on all relevant safety objectives and legal requirements, interpret clients' requirements, identify engineering problems and ensure solutions are implemented.
Key Duties
Evaluate, organise and prioritize workload within a schedule.
Liaise with third party contractors to ensure all equipment are fit for purpose.
Keep an eye on all relevant safety objectives and legal requirements.
Interpret clients' requirements.
Identify engineering problems and ensure solutions are implemented.
Prepare, schedule, coordinate, and monitor assigned engineering projects.
Formulate project parameters, assign responsibilities to project team and monitor for efficiency.
Provide technical input on all major Tenders and service contracts; Review technical/commercial tenders to enhance the quality of tenders submitted to meet client's specification and standards.
Interact with clients, interpreting their needs and requirements, and representing them in the field.
Perform quality control tasks on budgets, schedules, plans, and personnel performance, reporting on the project status.
Review engineering tasks and initiate necessary corrective actions.
Develop specifications for needed project equipment.
Creating frameworks to measure project metrics and data collection.
Establish field test methods and methods for monitoring the quality of those tests.
Ensure project compliance with the applicable codes, practices, policies, performance standards, and specifications. Key Performance Indicators
Project Delivery across all upstream scope
Satisfactory reports from Health & Safety Audits and House Keeping Audits within the specific area of responsibility.
Job Requirements
Education:
Bachelor's Degree in Engineering or relevant field from a reputable university
Project Management Professional (PMP) certification is a plus
MBA/MSc (Added Advantage)
Experience:
5 – 10 years work experience in a similar role in the Oil and Gas
Minimum of 5 years of construction project management experience
Proven experience in project management Competency Requirements Knowledge:
Strong understanding of formal project management methodologies
Technical Bids administration
Good understanding of terms and conditions and the ability to draft and develop sub-contract documentation
Experience supporting bid activities, creating procurement specification and terms and condition flow down
Deep understanding of a wide range of industries, markets and brands
Clear Understanding of the Oil and Gas Operations Processes Skills:
Excellent Project Management Skill
Problem solver and ability to react positively to changing strategies
Ability to work independently applying own initiative, with minimal supervision.
High level of flexibility and dependability, demonstrating a "can do" attitude.
High ethical standard
Proficient in the use of AutoCAD
Proficient in the use of Navisworks
Proficient in ability to interpret Design Drawings, including P &ID, Isometrics, General Arrangement Drawings, Plot Plans
Project Management Software MS-Project
Strong proficiency with the entire Microsoft Office Suite
Method of Application
Interested and qualified candidates should:
Click here to apply online
Company: Max Drive 
Job Title: GM, Vehicle Operations
Description
We are looking to hire an experienced GM, Vehicle Operations who will be responsible for managing the maintenance and repair of assets to ensure maximum operational efficiency and coordinating fleet administrative functions.
What You'll Do
Arrange and monitor vehicle condition inspections and reports including undertaking vehicle spot checks.
Ensure MAX assets are in Good Working Conditions
Ensure that all MAX vehicles are in proper operating condition and coordinate vehicle use according to established standards
Secure that MAX vehicles are equipped with necessary documents,equipment and accessories
Install GPS trackers on the entire fleet to monitor vehicle locations and drivers' habits.
Maintain vehicle service schedules
Perform vehicle registration, insurance formalities and documentation regarding induction of new vehicles in the existing fleet.
Oversee routine and ad hoc maintenance, obtain tags for new vehicles and renew old ones to ensure schedule fleet management.
Work closely with the technicians to find ways to reduce downtime and monitor performance to ensure quality.
Manage all vehicles in the garage and ensure the assignment of bikes to Drivers
Coordinate asset deliveries, returns and transfers.
Document and report maintenance and repair records
Manage the activities of technicians to ensure effective time-management
Ensure timely and accurate processing and documentation of procurements / services related to the fleet.
Conduct all fleet activities in compliance with established standard operational standards
Manage relationships with local authorities to ensure all vehicles have necessary permits.
Participate in the preparation, planning and implementation of fleet activities in the team
Monitor, communicate and deal with driver requirements, complaints and other asset related issues
Conduct regular training with drivers on how to use their bikes efficiently
Assist response team in attending swiftly to Drivers with casualties and recover bike to the company
Inspect and record stock levels of Assets(bikes and accessories) to identify shortages
Manage and monitor asset inventory to avoid theft,loss or damages.
Prepare and escalate requisitions for spare parts for vehicles
Prepare detailed reports on inventory operations, stock levels, and adjustments.
Maintain accessible and up-to-date inventory records
Report any accidents, insurance, license renewal or other documentation issues.
Reconcile fleet insurance database periodically
Coordinate and facilitate timely reporting of eventualities like accidents and breakdowns
Compile and submit monthly vehicle utilization as well as carpool and movement reports.
Record and maintain Driver Activity Log Book (Sign-in, Sign-out,etc)
Ensure accurate records are maintained.
Perform other related duties and responsibilities as directed by the team lead
Interpret data, analyze results using statistical techniques and provide ongoing reports.
Develop and implement databases, collection systems, data analytics and other strategies that optimize statistical efficiency and quality
Acquire data from primary or secondary data resources and maintain databases/data systems
Identify, analyze and interpret trends or patterns in complex data sets.
Filter and "clean" data by reviewing computer reports, printouts, and performance indicators to locate and correct code problems.
Work with line manager to prioritize business and information needs
Proper escalation of driver's non-compliance to standards and guidelines to relevant operations unit
Prompt implementation of necessary corrective measures on driver.
Requirements
Degree in Logistics, Engineering or other related field (B.sc)
Experience in the transportation industry.
Technical Prowess in Motorcycles
Solid knowledge of practical logistics procedures and experience maintaining fleet and assets.
Experience in emergency response.
Ability to ride a bike
Confidence to be assertive with drivers when required
Reasonable degree of Computer literacy
Problem Solving
Critical and Analytical Thinking
An ability to prioritize, plan and organize work in a busy environment
Leadership Skills
Exceptional interpersonal skills.
Exceptional Oral and Written Communication Skills.
Method of Application
Interested and qualified candidates should:
Click here to apply online
E. HEALTH
Company: Society for Family Health 
Job Title: E – Commerce Marketing & Communication Specialist
Job Profile
The E-Commerce Marketing Strategist will be responsible for building and managing search campaigns and creating programmatic advertising campaigns on the e-Pharma Platform for the project target audience.
In collaboration with the project team and partners the role assist in developing content for the E-Pharma Platforms of both Health Plus and SFH with the goal of increasing online traffic and conversions.
The marketing Specialist will create social media and website campaigns to boost user engagement and service uptake. The role will monitor the performance of all campaigns and projects by using tools like Google Analytics etc.
The position requires the expert management of all aspects of search campaigns and programmatic advertising campaigns, and the expert management of projects of various size, scope and complexity.
The Strategist is also responsible for tracking and analyzing campaign data to identify optimization opportunities and make recommendations and outline best practices to clients.
Job Role
The successful candidate will perform the following functions:
Coordinate and execute various campaign types through the various Advertising technology acquired by the project
Plan and manage programmatic advertising solutions utilizing Demand-Side Platform (DSP)
Stay abreast of changing technologies and requirements for campaign and advertising solutions
Research, test, and manage relevant keywords and interest groups
Effectively communicate optimization opportunities to client to help grow the overall success of the various campaign ad types
Closely monitor campaign performance and develop/maintain reporting to communicate progress on key metrics
Responsible for ongoing analysis of campaign statistics to continually improve ad performance and traffic.
Lead client-facing calls and in-person meetings
Meet with client(s) on a regular basis to review and discuss campaign performance, offering insights to trends, reviewing reports and compiling and presenting monthly and quarterly business reviews.
Qualifications/Experience
First Degree in Marketing related (marketing, Business or communication) field with cognate experience in e- commerce marketing communication sector.
Minimum of 7 years' relevant experience
Ability to build and manage search campaigns and creating programmatic advertising campaigns and content.
Hands-on knowledge of web analytics and optimization tools (primarily Google Analytics)
Understanding of digital marketing best practices
Skills and competencies:
Ability to analyze complex situations and make inferences
Ability to work in teams.
Compensation & Benefits
The compensation package for this position is very attractive and designed to attract, motivate and retain talented candidates.
How to Apply
Interested and qualified candidates should:
Click here to apply online
Note
All applications will be treated in confidence. Candidates without the minimum requirements need not apply.
We thank prospective applicants for their interest in working with SFH, however, only shortlisted candidates will be contacted. SFH is an equal opportunity employer.
Company: The U.S. Mission to Nigeria
Job Title: Public Health Administrative Specialist – All Interested Candidate
Overview
Hiring Path: Open to the public
Who May Apply/Clarification From the Agency:

For USEFM – FP is 5/5.  Actual FP salary determined by Washington D.C.
All Interested Applicants / All Sources

Security Clearance Required: Public Trust – Background Investigation
Appointment Type: Permanent
Appointment Type Details: Indefinite subject to successful completion of probationary period
Summary
The work schedule for this position is: Full Time (40 hours per week)
Start date: Candidate must be able to begin working within a reasonable period of time (6 weeks) of receipt of agency authorization and/or clearances/certifications or their candidacy may end.
Supervisory Position: No
Relocation Expenses Reimbursed: No
Travel Required: Not Required
Duties
The President's Emergency Plan for AIDS Relief (PEPFAR) Nigeria Interagency Data Manager / Strategic Information Specialist will provide high-quality technical expertise to the United States Government (USG) PEPFAR country teams and technical workgroups, implementing partners, bi-lateral and multilateral organizations and Government of Nigeria counterparts including Federal Ministry of Health (FMOH) and the National Agency for the Control of AIDS (NACA) to ensure that the portfolio of program activities contributes to the national HIV/AIDS strategic goals and targets.
The incumbent will serve as the lead person within the PEPFAR interagency teams for generating and managing data systems, evaluating program progress and generating accurate data analyses and reports to inform national policy, and respond to the Office of the Global AIDS Coordinator (OGAC) reporting requirements by applying both theoretical and practical knowledge of health education, social and behavioral science, evaluation strategies, and evaluation research methodology to design and conduct monitoring and evaluation (M&E), and research activities.
Qualifications and Evaluations
Education Requirements:
A Master's Degree in Public Health, Epidemiology, Social or Behavioural Sciences is required.
NYSC Certificate or Exemption document is required.
Experience: 
A minimum of five (5) years work experience managing public health or other social sector programs including three years managing an HIV/AIDS program, ideally in sub-Saharan Africa is required. Experience working in close collaboration with high-level government and other partners is required. Two years experience related to data management and analysis of HIV/AIDS and/or health programs is required.
Job Knowledge
The incumbent must have thorough understanding of:
Standard processes, procedures and policies related to PEPFAR;
Government of Nigeria's policies and guidelines on HIV/AIDS prevention, care and treatment;
Nigeria's National Strategic Plan for HIV/AIDS and its related monitoring and evaluation tools;
Nigeria's Health Sector Strategic Plan;
National Health Management Information System and Nigeria District Health Information System
Nigeria's President Comprehensive Response Plan (PCRP);
Epidemiology of HIV/AIDS in Nigeria;
USG/ PEPFAR program activities on HIV/AIDS; and
Global Fund policies, procedures and supported program activities in Nigeria.
Evaluations:
This may be tested. Please specify your level of proficiency in the language listed.
Language: 
Fluent writing/speaking/reading in English is required.
Skills and Abilities:
Incumbent must have the skills listed below:
Computer applications knowledge and ability to use advanced software programs for internal management and presentations.
Public speaking and public presentations experience required.
Demonstrated ability to communicate both orally and in writing, to make clear, convincing arguments and justify recommendations.
Demonstrated ability to analyze data and produce well-written reports and presentations using Word, Excel, and PowerPoint, Outlook and Access.
Evidence of excellent interpersonal, facilitation and team building skills/experience.
Ability to work independently.
Equal Employment Opportunity (EEO):  
The U.S. Mission provides equal opportunity and fair and equitable treatment in employment to all people without regard to race, color, religion, sex, national origin, age, disability, political affiliation, marital status, or sexual orientation.
Qualifications:
All applicants under consideration will be required to pass medical and security certifications.
Benefits and Other Info
Benefits
Agency Benefits:
Locally Employed Staff, including Members of Household (MOHs), and Third-Country Nationals (TCNs), working at the U.S. Mission in Abuja, Nigeria may receive a compensation package that may include health, separation, and other benefits.
For EFMs, benefits should be discussed with the Human Resources Office.
The pay plan is assigned at the time of the conditional offer letter by the HR Office.
Other Information:
For the current COVID-19 Requirements please visit the following link.
Hiring Preference Selection Process:  
Applicants in the following hiring preference categories are extended a hiring preference in the order listed below.  Therefore, it is essential that these applicants accurately describe their status on the application. Failure to do so may result in a determination that the applicant is not eligible for a hiring preference.
Hiring Preference Order:
AEFM / USEFM who is a preference-eligible U.S. Veteran*
AEFM / USEFM
FS on LWOP and CS with reemployment rights **
* Important
Applicants who claim status as a preference-eligible U.S. Veteran must submit a copy of their most recent DD-214 ("Certificate of Release or Discharge from Active Duty"), Letter from Veterans' Affairs which indicates the present existence of a service-connected disability dated within the past six months, equivalent documentation, or certification.
A "certification" is any written document from the armed forces that certifies the service member is expected to be discharged or released from active duty service in the armed forces under honorable conditions within 120 days after the certification is submitted by the applicant.
The certification letter should be on letterhead of the appropriate military branch of the service and contain (1) the military service dates including the expected discharge or release date; and (2) the character of service.  Acceptable documentation must be submitted in order for the preference to be given.
** This level of preference applies to all Foreign Service employees on LWOP and CS with re-employment rights back to their agency or bureau.
For more information (i.e., what is an EFM, USEFM, AEFM, MOH, etc.?) and for additional employment considerations, please visit the followinglink.
Marketing Statement:
Salary
NGN 14,526,446 / USD 57,021 annually.
How to Apply
Interested and qualified candidates should:
Click here to apply online
Application Instruction
All candidates must be able to obtain and hold a Public Trust clearance.
To apply for this position click the "APPLY TO THIS VACANCY" button at the top of the page. Click on the "Submit Application" button to complete your application process.  For more information on how to apply visit the Mission internet site.
Required Documents:
To qualify based on education, you MUST submit the requested degree and / or transcripts as verification of educational requirement by the closing date of this announcement. Failure to provide requested information, or the information is insufficient to verify eligibility, may result in disqualification for this position.
All Applicants:
Residency and/or Work Permit
University Degree (not transcript)
NYSC Certificate or exemption document
Certificate or License
Eligible Family Member Applicants:
Copy of Sponsor's Orders/Assignment Notification (or equivalent)
DD-214 – Member Copy 4, Letter from Veterans' Affairs, or other supporting documentation (if applicable)
SF-50 (if applicable)
Next Steps:
Applicants who are invited to take a language or skills test, or who are selected for an interview will be contacted via email.
For further information – the complete position description listing all of the duties, responsibilities, required qualifications, etc. may be obtained by contacting the Human Resources Office.
Thank you for your application and your interest in working at the U.S. Mission in Lagos, Nigeria.
MID-LEVEL JOBS
Mid-Level Jobs at: PZ Cussons , TeamAce Limited, LifeBank, Ascentech Services Limited, May & Baker Nigeria Plc.
A. SALES/MARKETING
Company: PZ Cussons 
Job Title: Channel Sales Manager – Golden Outlets
 Department Strategic Objectives
Drive the delivery of customer and field sales business objectives towards the achievement of overall business objectives and growth agenda.
Job Purpose
Implement the sales strategy to deliver agreed business objectives within assigned outlets.
Responsible for:
Agency staff at golden outlets
Must be able to influence, inspire and drive performance without having direct management responsibility for distributor staff
Context / Scope:
A key contributor to the success of the PZ Cussons commercial strategic plan; demonstrating industry leadership in both volume driving & brand building activity.
Key Accountabilities
Manage the top weighted Golden outlets in the territory – sell in and the delivery of products
Recruitment of new outlets
Ensure availability of MSL in the outlets
Effective promo management in the assigned outlets
Ensure Joint Business Reviews with the outlets
Market intelligence gathering and competitor activity monitoring and report timely.
Measurement / Performance Indicators
Target vs. Actual monthly/yearly performance (sell-In) KPIs
Agreed coverage plans
Achieve secondary sales target
Achievement of weighted distribution.
Internal & External Relationships:
Zonal Manager
Marketing/Sales/Channel/Supply Chain/Finance/HR team
Customers
Agency staff
PZ Marketing & Sales network
Knowledge, Skills & Experience
Qualifications:
First Degree in any discipline.
Computer Literacy.
Experiences – (What experience brings success to this role):
Minimum of 1 year experience in marketing or sales, and over this period has successfully delivered on KPIs.
Direct experience of PZ Cussons Way of selling capabilities with a focus on Sales Driver execution at the point of purchase (QDVP), Outlet Segmentation and Managing Relationships including structured call, persuasive selling and brand passion.
Knowledge – (What does the person need to know):
Good knowledge of business objectives and priorities.
Experienced driver with valid license
Knowledge of Field Sales Management and Market Intelligence.
PZ Cussons Leadership competencies
Functional or Technical / Business Skills: (What can the holder do):
Commercial Acumen – Emerging
Customer Management – Emerging
Negotiation Skills – Emerging
In Market Execution – Emerging
Selling Skills – Emerging
Sales Drivers – Emerging
Channel Strategy – Emerging
Communication/Interpersonal skills – Developed
IT Skills – Developed
PZ Cussons Leadership Competencies required:
Required Behavioural Competences:
Act Authentically by being  open, welcoming and genuine
Build Capability by pushing for opportunities to learn and grow towards achieving organisational objectives.
Challenge Convention – be courageous to challenge in the right way for the right reasons.
Deliver Fast and Smart by planning and organising activities to achieve defined goals.
Establish Connections internally and externally to better serve our customers and other stakeholders.
Focus to Win by demonstrating drive and resilience to achieving agreed objectives.
Method of Application
Interested and qualified candidates should:
Click here to apply online
Company: TeamAce Limited 
Job Title: Business Development and Sales Executive
 Job Purpose
The role is to be single point responsible and accountable for Business Development in the Nigeria and other west African countries.
Responsibilities
Single point accountable and responsibility for Business Development activities of Paras energy in Nigeria.
Ensure pipeline development as well as convert maximum possible leads into last mile opportunities
Achieve a booking as well as margin targets in the region.
Analyze and propose commercial terms to prevent and mitigate contractual risks.
Responsible for client relationship management, from lead development to project handover to post project feedback.
Develop and manage key accounts.
Requirements
Bachelor's Degree
2 – 4 years of related experience
Experience in Solar Development, Engineering, Procurement & Construction ("EPC"), Operation & Maintenance ("O&M")
Clarity on fundamental engineering concepts
Ability to manage work with travel.
Method of Application
Interested and qualified candidates should
Click here to apply online
 3. Company: LifeBank
Job Title: Medical Sales Representative
Job Overview
The Medical Sales Representative will be responsible for promoting LifeBank Nigeria and its products to hospitals.
She/he will build market positions for LifeBank Nigeria by identifying, developing and negotiating business relationships that translate into sales.
She/he will work to retain and grow the client base of the company, foster client relationships and develop new opportunities for LifeBank Nigeria's products and services.
Roles and Responsibilities
Work in line with company policy to achieve set sales targets and outcomes within schedule in assigned territory
Prepare and follow up on territorial sales forecasts on weekly and monthly basis.
Ensure Proper Coverage as per the planned Frequency per customer segment.
Establish, develop and maintain positive business and customer relationships
Provide daily call reports as well as weekly and monthly report of sales efforts in marked sales territory
Regularly follow up with active and signed hospitals to ensure they are using the app and placing orders
Resolve customer complaints by investigating problems; developing solutions; preparing reports and making recommendations to management
Develop strategies for increasing opportunities to meet and talk to contacts in the medical and healthcare sector;
Coordinate all issues with key clients between sales, fulfillment and customer support
Stay informed about the activities of health services in assigned particular area.
Expert level knowledge of department processes and product to serve as the first line of support in resolving internal and external customer issues.
Perform other duties as assigned
Requirements
Educational:
BSc in Biological and Medical Sciences or Marketing
Experience:
1-3 years experience in direct sales
Experience in the medical or Pharma industry is a plus
Skills And Abilities:
Good organisation skills and results driven
Highly Self motivated
Highly analytical with a drive for numbers
High level of professionalism
Result-oriented team player with exceptional motivation and interpersonal skills.
Relationship management skills and openness to feedback
Excellent selling, communication and negotiation skills.
Good written and verbal communication skills
High proficiency in MS Office Suite
Must be able to prepare management reports and correspondence
Good initiative, time and stress management skills
Personal Attributes:
Have a deep desire to work in the startup industry
Sociable and friendly
Confident and pleasant
Loves a challenge
Work Environment:
Daily field visits to Clients sites
Will be required to write proposals and reports
Will be required to work overtime, on weekends and travel if necessary
Reporting Structure:
Will report to the City Lead, and Regional Lead where necessary
About Team
We are a team driven by our values. Every day we strive to fulfil these values in everything we do. All LifeBankers must commit to these sets of values and this is the secret sauce of what makes working at LifeBank awesome. At LifeBank:
You must care for our patients, our people (team members) and our partners. Caring for patients means focusing on impact and doing all we can to rescue people on their worst days.
It is our duty to rescue the most vulnerable members of our community. We must rescue pregnant women who are bleeding, little kids who need oxygen, newborns who need vaccines, and many more critically ill people and we must do this at scale.
We learn. We are never satisfied with the status quo. Our work is never finished. Every day, we are committed to our personal growth and by extension the growth of the business.
Office politics bore us. We don't play favourites and your growth in the business is not at all dependent on who likes you and who doesn't. Your growth is entirely dependent on you.
Benefits
Accompanied by the fact that we provide services that help save lives, we also ensure that our employees are well taken care of. The following benefits are available for all LifeBank employees:
Housing Assistance
Health Insurance
Focused caring team members.
Life Insurance
Accelerated growth.
Workman Compensation
Method of Application
Interested and qualified candidates should send their Resume to: team@lifebank.ng using the Job Title as the subject of the email.
Note: At LifeBank, we are builders. We are a team committed to creating an agile distribution system to power healthcare across Africa. Join us and save the world!
4. Company: Ascentech Services Limited
Job Title: Area Sales Manager (Tomatoes Paste Products)
Job Responsibilities
Managing organizational sales by developing a business plan that covers sales, revenue, and expense controls.
Meeting planned sales goals.
Setting individual sales targets with the sales team.
Tracking sales goals and reporting results as necessary.
Overseeing the activities and performance of the sales team.
Coordinating with marketing on lead generation.
The ongoing training of your salespeople.
Developing your sales team through motivation, counselling, and product knowledge education.
Promoting the organization and products.
Understand our ideal customers and how they relate to our products.
Job Requirement
Degree in Business or related field
At least 5 years of sales experience for Tomatoes Paste Products and also cover different regions and states of Nigeria
The candidates shall work at the managerial level, or supervisor level in a medium or large-scale food manufacturing company, and have experience in setting and managing the sales team
Excellent written and verbal communication skills.
Dedication to providing great customer service.
Method of Application
Interested and qualified candidates should send their CV to: cv@ascentech.com.ng using the Job Title and location as the subject of the mail. E.g "Area Sales Manager Abuja", "Area Sales Manager Port Harcourt", "Area Sales Manager Aba", "Area Sales Manager Kano", "Area Sales Manager Yola", "Area Sales Manager Kotogora"
5. Company: May & Baker Nigeria Plc
Job Title: Sales Representative (Osworth)
Responsibilities
Reporting to the Sales Manager, the incumbent will be involved in the promotion of the company's assigned products to medical and allied professionals in teaching, general, private practice and pharmacies through various levels of marketing interviews/medical meetings to achieve the agreed prescription and sales target.
Qualifications
Candidates must possess a Biological Sciences with at least one (1) year (NYSC inclusive) medical field sales experience with a reputable company.
Applicants must be result oriented, self-motivated with good oral and written communication skills and must possess strong persuasion and presentation skills with in-depth knowledge of Microsoft Office Suites.
Method of Application
Interested and qualified candidates should send their CV to: careers@may-baker.com using the Job Title as the subject of the email.
B. FINANCE/DIRECTOR
Company: Lorache Consulting Limited 
Job Title: Assistant Finance Manager / Senior Account Officer
Requirements
o    Candidates should possess a Bachelor's Degree with 4-5 years experience.
o    The person should be a qualified chartered account ( ICAN)
o    Experience in ERP is compulsory
o    Strong analytical and problem-solving skills.
o    Strong supervisory and leadership skills.
o    Proficient with Microsoft Office Suite or related software.
How to Apply
Interested and qualified candidates should send their Applications to: loracherecruitment@gmail.com using the Job Title as the subject of the email.
  2. Company: PricewaterhouseCooper (PwC) Nigeria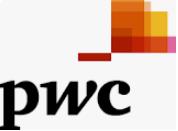 Job Title: Risk and Quality Senior Associate
Job Description & Summary
A career in Risk Management, within Internal Firm Services, will provide you with the opportunity to advance and foster integrity based decision making and conduct by PwC professionals throughout our organisation. Our Risk Management Generalist – Practice Support team focuses on promoting and monitoring compliance with applicable external laws and regulations as well as internal policies and procedures to help manage PwC's regulatory, litigation, and reputational risk.
To really stand out and make us fit for the future in a constantly changing world, each and every one of us at PwC needs to be a purpose-led and values-driven leader at every level. To help us achieve this we have the PwC Professional; our global leadership development framework. It gives us a single set of expectations across our lines, geographies and career paths, and provides transparency on the skills we need as individuals to be successful and progress in our careers, now and in the future.
As a Senior Associate, you'll work as part of a team of problem solvers, helping to solve complex business issues from strategy to execution. PwC Professional skills and responsibilities for this management level include but are not limited to:
Use feedback and reflection to develop self awareness, personal strengths and address development areas.
Delegate to others to provide stretch opportunities, coaching them to deliver results.
Demonstrate critical thinking and the ability to bring order to unstructured problems.
Use a broad range of tools and techniques to extract insights from current industry or sector trends.
Review your work and that of others for quality, accuracy and relevance.
Know how and when to use tools available for a given situation and can explain the reasons for this choice.
Seek and embrace opportunities which give exposure to different situations, environments and perspectives.
Use straightforward communication, in a structured way, when influencing and connecting with others.
Able to read situations and modify behavior to build quality relationships.
Uphold the firm's code of ethics and business conduct.
Primary Job Responsibilities/Accountabilities
The Incumbent promotes adherence to PwC network and firm policies, professional standards and regulatory requirements.
The Incumbent is responsible for the execution of risk, compliance and the system of quality management for the firm.
Overview of activities:
System of Quality Management (SoQM):
Project manage the implementation of the firm s System of Quality Management (including coaching support to quality functions and process owners).
Implement ongoing monitoring activities through related compliance testing and reporting of exceptions, action plans and conclusions.
Support periodic compliance and quality reviews (regulatory or PwC network).
Performs root cause analysis to identify and address audit quality issues.
Facilitate and monitor implementation of remedial actions to prevent quality findings from recurring and help identify good practices as part of continuous improvement.
Prepare required reports to assurance leadership, PwC network and regulators as necessary.
Compliance and Risk Management:
Facilitate the understanding of and compliance with applicable laws, regulations, and professional standards;
Facilitate, implement and monitor compliance with PwC network and local policies and procedures to manage risk, enhance quality control and comply with law, regulation and professional standards.
Address practice inquiries on conflict of interest and independence matters as it relates to assurance services.
In liaison with the internal counsel team, manage the firm s contracting, client/engagement acceptance and continuance procedures
Minimum Qualifications
Bachelor's Degree in Accounting / Finance / Business or related disciplines.
Minimum of 3 years relevant job experience in an external or internal audit role (preferably in a professional service firm).
Professional qualification e.g. ICAN, ACCA, CIA or equivalent.
Experience Expected:
Hands on experience in designing, implementing and assessing a compliance function in a professional service firm
Personal Attributes:
Ambitious, mature and business-minded with strong leadership and high ethical standards
Excellent interpersonal and communication skills, analytical ability and presentation skills
Ability to manage diverse and multi locational teams, tight deadlines and prioritize tasks
Willingness to travel as may be required in the role.
Education(if blank, degree and/or field of study not specified)
Degrees/Field of Study required:
Degrees/Field of Study preferred:
Certifications(if blank, certifications not specified)
Required Skills:
Optional Skills
Desired Languages(If blank, desired languages not specified)
Travel Requirements:
Available for Work Visa Sponsorship?
Government Clearance Required?
Method of Application
Interested and qualified candidates should:
Click here to apply online
3.  Company: United Purpose (UP)
Job Title: Finance and Administration Officer
About Self Help Africa & United Purpose
In late 2021, Self Help Africa (SHA) and United Purpose (UP) merged. The two organizations – one headquartered in Ireland and the other in Wales – implement projects to end extreme hunger and poverty.
This merger doubled our size and reach – and means that in 2022 we are implementing poverty eradication projects in 17 countries, mainly in sub-Saharan Africa. Collectively, we are also part of a group that includes social enterprise subsidiaries Partner Africa, TruTrade and Cumo Microfinance.
In 2022, our work reached more than six million people and invests upwards of €45m in more than 100 development programmes designed to improve food systems, facilitate access to markets and financial services, combat climate change, and gender inequality, and improve access to clean water, sanitation and hygiene.
This is an exciting time to join us as we unite two like-minded and entrepreneurial organisations seeking to tackle global challenges in progressive and innovative ways.
We are looking for a dynamic, proactive FAO who will support the project team and provide technical assistance in the overall implementation of finance and administration functions and would work closely with the SHA/UP HQ Finance and Accounting team in Abuja.
Job Purpose
Rural Women Entrepreneurs (RWE) Project, which will be implemented in Nigeria, Kenya, and Malawi, combines the lessons learned in Bangladesh from the women-led social enterprise model and the collaborative development practices honed through the GIZ-funded Mobilizing Rural Women Entrepreneurs for COVID-19 Response and Recovery in Rural Bangladesh project. Via the digilab Scaling Lab sprint process, United Purpose-Self Help Africa (UP-SHA) has been working with the digilab and GIZ staff in various departments as well as across Africa over the last nine months to explore and co-develop the foundation for scaling the RWE approach in Africa. The 12-month pilot will take an adaptive approach to implement the model, evolving at each stage to respond to the unique contexts and demands of the three proposed pilot countries.
Women's Business Centres (WBCs) have been a growing platform for digital service delivery in remote regions that respond directly to chronic disconnection of the most under-resourced members of rural communities. As women-led organisations, WBCs offer access to skill development opportunities and aggregation services in a friendly, safe, and trusted environment which fosters community and well-being. As the network of entrepreneurs has grown, they have also created new access to digital resources and, more recently, have begun offering fee-for-service training and services to their communities by facilitating access to the growing number of mobile applications developed by both the public and private sectors.
While the introduction of digital service delivery and eLearning is not new in many rural contexts, what is unique is the skilled facilitatory capacity of the WBC entrepreneurs as community leaders and the robust business models which support and sustain new and innovative business ideas. In order to scale this model, the pilot will seek to engage with and strengthen existing community structures, identifying key women entrepreneurs who can lead cooperative social enterprise centres in the WBC model.
The pilot will work collaboratively with these entrepreneurs to create market-based strategies and approaches to identify and respond to contextual opportunities in food security, nutrition, WASH, family planning and beyond, integrating their existing business activities in such a way that they are able to build lasting connections and incentives as well as adaptive local structures that are increasingly resilient to disruptions in global supply chains created by the interlinked food and climate crises.
The FAO will be responsible for the implementation of general finance, Logistics and Administration functions for the RWE project. S/he will work in close collaboration with the Project Manager of the RWE to achieve the operational objectives and goals of the Scaling Rural Women Entrepreneurs for Community-Led Digital Adaptation & Resilience in Africa (RWE) Project.
The successful candidate will also be responsible for the day-to-day running and managing of SHA/UP assets in the Makurdi field office. S/he will directly manage the drivers assigned to the project.
Key Responsibilities
Finance Function:
Responsible for providing financial guidelines to the project team, ensuring that SHA/UP as well as donor financial procedures are being followed.
Review all the financial submissions from the project team ensuring that they are in line with budget and project objectives; travel advances, out-of-pocket expenditure claims, mileage claims, and retirements.
Obtain authorization for financial submissions, upload all payment requests on the electronic platform, and enter all payment information into the ledger.
Conduct the first level of review of the project activity budget to ensure that they are in line with project objectives and the available budget.
Ensure that transactions are fully supported, approved, and properly filed and that the operations conform to the requirements of the RWE as per the project proposal document.
Ensure that monthly bank reconciliations are completed on a timely basis and that the final reconciliation is reviewed and submitted to the Finance and Compliance Manager.
Manage the finance activities and schedules to meet the financial reporting requirements and deadlines specified by donors and SHA/UP.
Work closely with the SHA/UP HQ finance team in the organization and complete external audits and implement actions necessary to correct internal control weaknesses.
Support the Finance and Compliance Manager to improve existing financial systems in line with best practices.
Assist with any other project finance-related work as may be required for the effective running of the Makurdi field office.
Administrative/ Logistics Functions:
Support project administration whenever requested by the project team and day-to-day running of the Benue State Field Office.
Oversee and support the Benue State Driver in conducting his duties.
Ensure that SHA/UP complies with Benue State Internal Revenue obligations, making sure that PAYE taxes are remitted in a timely manner.
Any other task, which may be assigned from time to time by the Project Manager and or RWE.
Maintain updated records of office and project assets.
Support the procurement of project and office materials.
Key Relationships:
Knowledge, Experience & Other Requirements
Education and other qualifications:
Degree in Accounting, Finance or related degree. An accounting qualification will be an added advantage.
Knowledge of accounting concepts, principles and techniques.
Minimum of five years' experience.
Demonstrable proficiency in accounting system software and expertise in Microsoft Excel and Report writing.
Effective oral and written communication skills.
Ability to working a multicultural, diverse, and performance-related environment.
Ability to work independently with minimal direction, handle large amounts of data, and meet deadlines.
Ability to work well in a team environment and effectively with civil society organisations, donors, project staff, and other beneficiaries.
Experience:
At least 5 years of experience in Finance and Administration
Experience with rules and regulations for non-profit organizations.
Good technical accounting skills. Experience in financial planning, bookkeeping practice and principle, knowledge of internal controls, general ledger, cash management and reconciliations, payroll processing and taxation. Solid knowledge and understanding of community-based approaches to development.
Knowledge and understanding of project monitoring and evaluation, including data management tools
Must be a good team player, honest, dependable and willing to be flexible with work hours
Experience in working with culturally diverse teams.
Skills:
Excellent planning, coordination, and prioritization skills.
Strong facilitation, Community implementation and interpersonal skills.
Good written and verbal communication skills- listening, presenting, discussing, reporting, putting views forward and negotiating with confidence.
Adaptable and responsive disposition relative to the demands and operations of the project.
Language Requirements:
Written and oral proficiency in English and the relevant local language is a plus.
Method of Application
Interested and qualified candidates should send their CV and Cover Letter to: recruitmentng@united-purpose.org using the Job Title and Location as the subject of the mail.
Note
Your CV should not exceed 4 pages and your cover letter, not more than 2 pages, should explain the following:

Why you are applying for the position
How do your skills and experiences meet the job's specification
When will you be able to take up the position if successful?

You are advised to apply early, as applications will be treated on a rolling basis. Only shortlisted candidates will be contacted.
Any candidate offered a job with the SHA/UP will be expected to sign SHA/UP's Safeguarding Policies and Code of Conduct as an appendix to their contract of employment and agree to conduct themselves in accordance with the provisions of these documents.
Self Help Africa / United Purpose strives to be an Equal Opportunities Employer.
4.  Company: FairMoney
Job Title: Senior Accountant 
Job Description
As a Senior Accountant for the lending business of Fairmoney, you will be responsible for mainly, but not limited to:
Make recommendations based on analysis and status of reserves, assets, and expenditures.
Assist with financial and tax audits.
Document and monitor internal controls in support of the auditing team.
Coordinate more complex accounting projects and initiatives with other members of the accounting and finance team or with other departments.
Analyze complex financial reports and records.
Train and mentor junior staff.
Perform variance analyses and prepare account reconciliations.
Prepare financial reports.
Perform account reconciliations.
Maintain the general ledger, prepare tax returns, assist with audit preparations, and perform other accounting duties as assigned.
Liaise with the company's Chief Financial Officer/Head of Finance on how to improve financial procedures where necessary.
Requirements
B.Sc Degree in Accounting, Finance, or relevant with a minimum of five (5) years of accounting experience in audit firms or firms in the financial service industry.
A qualified accountant (ACCA, ICAN).
Good analytical skills, high level of accuracy, and attention to detail.
Demonstrate a strong understanding of Nigerian Tax laws.
Strong knowledge of the concept of accruals/prepayments.
Strong Knowledge of the International Financial Reporting Standard(IFRS), and an understanding of double entries.
Have advanced Microsoft Excel Skills including Vlookups and pivot tables.
Be an effective team player with a positive attitude.
A track record of constantly looking for ways to do things better.
Have good analytical and numerical skills.
Need for enthusiasm and interest in the role i.e. accounting, reporting, and cost control.
Ability to work without supervision and to tight deadlines.
Benefits
Private Health Insurance
Pension Plan
Paid Time Off
Work From Home
Training & Development.
Method of Application
Interested and qualified candidates should:
Click here to apply online
Recruitment Process
A screening interview with one of the members of the Talent Acquisition team for 30 minutes.
Technical interview with the Hiring Manager for 45 minutes.
Assignment (takeaway) to be done at home.
Interview with the relevant stakeholders for 45 minutes.
5. Company: Rainoil Limited
Job Title: Reward & Performance Specialist
Qualification
BSc in HRM/Business Administration or a related discipline.
Professional certification is an added advantage.
Experience:
3-5 years' experience as a Reward & Performance Specialist and knowledge of HR General Practice.
Requirements:
Knowledge of performance management and competency frameworks, design principles and application through the HR life cycle
Good Knowledge of payroll computation and calculation.
Understanding of Statutory benefits (NSITF, PAYE, PENSION, NHF) remittance.
Updates payroll records by reviewing and approving changes in exemptions, insurance coverage, savings deductions, and job titles, and department/ division transfers.
Experience working with market-based pay structures and participating in salary surveys.
Address and resolve employee complaints relating to the payroll system.
Manage salary survey and bench marking activities, ensuring compensation practices and programs globally are competitive with the industry and conform to statutory requirements.
Participate in annual salary review
Well versed with common HR practices and sound knowledge of employment labour law.
Ability to operate and communicate well with all levels of stakeholders.
Strong numeric and analytical skills.
Strong project management and written communication skills.
Proficiency in Microsoft Office Suite.
 Method of Application
Interested and qualified candidates should:
Click here to apply online
 C. IT/ENGINEERING
1. Company: Ruff 'n' Tumble
Job Title: Product Developer (Tech Pack Designer)
 Duties
Update & maintain construction sketches in tech pack specifications, rule guidelines and libraries
Update & maintain development & production tech packs as directed by the Team lead
Assist with preparation for Fit Sessions. Attend fit sessions and record notes for the Designers
Highlight and initiate spec, construction, material, or fit intent discrepancies to Designers in preparing garments for proto and production fittings
Prepare samples for best presentation prior to fit or sample review
Assist in analysing garment construction, workmanship, and analysis of pattern from vendor when needed
Able to work independently and react quickly to changes, as well as adhere to company calendar deadlines.
Work with the team members to coordinate your styles per project for design synchronicity among all categories.
Create CAD art for technical sketches, fabric developments, and trim developments
Create and maintain graded measurement spec sheets.
Create, update and maintain garment tech packs, fabric & trim tech packs in a timely manner.
Conduct fittings, analyse garment construction and devise solutions to carry out desired fits and designs.
Effectively communicate comments and revisions to sample makers, import and domestic vendors.
Ensure designer's concepts are met while maintaining quality and consistency of garments
Maintain all charts & reports related to product development process.
Complete and provide tech packs and spec sheets to production for accurate pricing.
Develop and maintain strong cross-functional relationships with other units in regards to changes / discrepancies / approvals, etc.
Perform any other task assigned by management.
Requirements
Bachelor's Degree in Fashion Design or any related
4 years minimum experience
Strong Adobe illustrator skills (Adobe Illustrator)
Strong communication and presentation skills
Career-driven, strong work ethic and high-performance standards; able to work in fast paced environment and problem solve.
Good knowledge in pattern grading, fabric, and trims
Good knowledge of technical sketches.
Strong retail background and trend awareness.
How to Apply
Interested and qualified candidates should send their CV to: recruitment@ruffntumblekids.com using the Job Title as the subject of the email.
2. Company: Netcom
Job Title: Pre-sales Engineer
Job Summary
Drive and support the technical proposal and costing process as an economic technical solution provider, in cooperation with technical capability owners, to both prospective customers and representatives of currently assigned client accounts.
Key Duties & Responsibilities
Respond to customer requests for proposals as received through Business Development, by preparing scope, bills of materials, costing, delivery schedule, conditions precedent and terms and conditions for cost-effective solutions.
Prepare proposal accompanying documents such as basic design information of the scope, functional description, bill of material and specification, to serve as a basis for independent delivery/implementation by the Project Engineering team and capability owners representatives as applicable.
Provide Technical Sales Support for the company's products portfolio and effectively communicate the value proposition of offered solutions.
Verification and collection of all relevant customer data and requirements through interview sessions with customer liaison and relevant stakeholders upon receipt of the proposal request.
Price review and solution validation for prepared quotations that have expired validity.
Initiation, coordination and documentation of technical surveys, including collection and review of the report for release to internal stakeholders.
Collaborate with Business Development, Capability Owners and other technical OEM resources to ensure proposals include technical solutions that accurately address customer needs and are appropriately supported by key customer technical decision-makers.
Achieve pre-sales engineering productivity, quotation delivery, profitability, and other communicated targets and performance indicators.
Develop a thorough understanding of technology relating to the company's product portfolio.
Continually keep up with new technologies entering the market and refresh technical (sales) training and certification to stay current with evolving technologies of Netcom's portfolio of services and products and continue to develop optimal product and service offerings.
Education and/or Professional Qualifications
Bachelor's Degree in Computer Science, Network Engineering or Information Security.
Alternatively, an associate degree when holding technology certifications in networking, (cloud) storage, security, or virtualization.
2 – 5 years of job experience in the information technology or related technical service provider sector, designing and/or implementing IT solutions.
Product sales certification, engineering design credentials, or equivalent technical sales credentials for OEM solutions is desirable.
A record of achievement and some degree of technical solution expertise, possibly in a comparable Pre-Sales role
Essential Skills / Knowledge:
Ability to document and understand customer requirements and determine the optimal solutions.
Understanding of network design and project implementation in IP networks – switches, routers, firewalls, bandwidth managers, IP telephony systems, wireless networks, etc.
Understanding of information systems solutions – virtualization, automation software, Cloud architecture, UNIX/Linux-based environments, etc.
Ability to work as a motivated self-driven team player in coordination with capability owners and Account Managers for standard solutions and with HOD and Management for non-standard and new products and services solutions.
Commitment to developing and maintaining long-term customer relationships.
Excellent written, verbal and presentation communication skills.
Desirable Skills / Knowledge:
Commercial and customer focus.
Solid organizational skills including attention to detail and multi-tasking.
Ability to work under pressure.
Willing to perform work or support outside office hours if required.
How to Apply
Interested and qualified candidates should:
Click here to apply online
Company: Wartsila
Job Title: Power Plant Operator
Main Responsibilities
Operate and maintain the power plant during the shift, according to company policies and procedures.
Maintain plant power production at the output designed by management.
Follow all procedures and instructions pertaining to start-up, shut-down and normal operations of the power plant systems
Complete, update and maintain all logs, check lists and running records in a clear and concise manner.
Assist in taking corrective action during system operational disturbance.
Effectively communicate the condition of all plant equipment, any deviation/ disturbance from the normal conditions and other performances to shift in charge and fellow personnel.
Strict monitoring of all Alarms / Parameters of Engines and auxiliaries, Monitoring and analysis of trends of data pertaining to equipment at all time and making proper follow up in this regard.
To comply with all safety regulations including isolation, lock out and tag out and perform emergency procedures in order to protect personnel and equipment in case of damage or failure of safety devices
Utilize all tools, equipment, and accessories in such a manner so as to maximize useful operating life.
Ensure that the work is executed at the plant according to Wartsila Quality, Health, Safety and Environmental guidelines and customer site procedures.
Provide the relieving shift operator with a complete handover, bringing to his attention any operational disturbance, malfunctions or abnormalities
Perform planned and corrective maintenance as directed and as needed and to account for all parts and materials, supplies and fluids used in the performance of that work.
Requirements
Bachelor's Degree (B.Eng), Bachelor of Science (BSc) degree or Higher National Diploma Degree (HND) in Mechanical /Electrical Engineering Discipline.
2 years' experience of power plant operations and Maintenance required.
Result Oriented.
Desired Behaviours:
Achieving required results in a timely fashion
Making change happen
Decisiveness and action orientation
Planning and Target setting
Developing self and others
Communication skills
Situational and Cultural sensitivity
Business and Customer Focus
Result Oriented
Method of Application
Interested and qualified candidates should:
Click here to apply online
Company: Sevan Construction Nigeria Limited
Job Title: Quantity Surveyor & Project Manager
Job Description
Direct and oversee construction/fabrication projects from conception to completion while monitoring compliance with safety and construction regulations.
Coordinate subcontractors and the construction team to meet contractual conditions of performance.
Prepare external and internal reports relating to job status, daily progress, estimates, and deliverables.
Negotiate agreement terms, manage construction contract drafts, bid on projects, and obtain permits to analyze and mitigate risks.
Communicate with the responsible parties to ensure quality construction exceeds company standards and proper industry techniques and processes are utilized, while ensuring the client's needs and wants are efficiently met.
Review projects on a daily basis to ensure quality construction standards exist and estimates remain within budget.
Supervise construction projects to ensure they are completed on time and exceed the customer's requirements.
Work under deadlines in a fast-paced environment to plan and coordinate all aspects of the project process from hiring contractors to working with engineers, architects, and vendors.
Coordination of the technical department staff activities in relation to generating
Reviews the cost structure and pricing policies and provides clients with job quotes depending on the order, size and completion deadlines.
Create budgets using contract pricing. Review pricing and engineering data with clients.
Collaborate with Product Development department and technical Design department to outline budget parameters and update budgets with any necessary changes.
Provide raw material forecasts and cost-analysis to management
Acquire understanding of the requirements of the project/program at hand
Select metrics to produce valid estimates.
Visit sites, warehouses and other venues to gather essential information
Review documents or consult clients, production to collect all necessary data for projects.
Perform risk analysis, data and produce forecasts.
Prepare detailed reports or bids for submission to appropriate parties
Project drawings, B.O.Q., tender submission and material take offs (MTO).
Coordination of company projects from inception to completion at site
Assisting and advising all levels of the company in implementation of the ISO 9001.
Checking and approval for construction of workshop drawings of company projects for compliance with client's specifications and standards.
 Requirements
Minimum of Bachelor's Degree in Quantity Survey or Material & Metalogical Engineering.
Minimum of ten (10) years experience in a similar role with a steel fabrication company.
Must have a project management experience/background.
Must be knowledgeable in BOQ design, detailing and material costing.
Must be have a good background in steel structure fabrication and installation.
Must be ISO certified and up-to-date with ISO standards.
How to Apply
Interested and qualified candidates should send their CV to: hr@sevan-nigeria.com using the Job Title as the subject of the email.
Company: Eko Maintenance Limited
Job Title: Architect
Responsibilities
Control project from start to finish to ensure high quality, innovative and functional design.
Work with clients to determine requirements for building projects.
Develop initial estimates on structure costs, building time and special requirements.
Prepare detailed drawings showing both the appearance and interior structure of a building project. eg. Plumbing, Ventilating System, Electrical System, etc.
Direct staff in the development of project drawings, studies and budgets.
Ensure that all works are carried out to specific standards, building codes, guidelines and regulations.
Work with Professionals to get the project done.
Comply with safety standards and local planning regulations.
Follow architectural trends and advancements.
Requirements
Interested candidates should possess a Bachelor's Degree or HND in relevant fields with 5 – 7 years work experience.
Application Closing Date
Not Specified.
Method of Application
Interested and qualified candidates should send their CV to: recruitment@ekomaintenance.com using the Job Title as the subject of the mail.
GRADUATE ENTRY JOBS
Company: Aspom Travel Agency 
Job Title: Graduate Trainee
Requirements
Candidate must possess a B.Sc in any field
Minimum of 1 year experience
Candidate must have experience in Microsoft word, excel, and PowerPoint
Candidate must possess strong learning ability
Candidate must have good written and oral communication.
Method of Application
Interested and qualified candidates should:
Click here to apply online
Company: Food Concept 
Job Title: Graduate Trainee
Job Description
Operations (Health & Safety, Loss Control)
Business Planning and Financial Control
Customer Service
People Management.
Sales Building.
Requirements
Interested candidates should possess a Bachelor's Degree in any related field with 1 – 2 years relevant work experience.
Method of Application
Interested and qualified candidates should
Click here to apply online
Company: Leadway Assurance Company Limited
Job Title: Graduate Trainee
Qualifications
Not more than 28 years by December 31, 2022
Possess a University Degree in any discipline with a minimum of a Second Class Lower
Completed the mandatory NYSC programme
Demonstrated digital skills, is a key consideration.
How to Apply
Interested and qualified candidates should:
Click here to apply online
Company: Artee Group. 
Job Title: Learning and Development Trainee
Primary Functions
Schedule appropriate training sessions
Maintaining and updating the training database
Maintain hard and soft copies of all training related materials
Recommend new topics.
Coordinate with Head Office HR Location HR department for training
Collecting the review of employees from Head Office HR +Location HR to liaise with Corporate trainer
Training evaluation.
Qualifications / Skill Set
Interested candidates should possess a B.Sc Degree / HND qualification with at least 1 year work experience.
Communication skill
Interpersonal skill
Proficiency in Microsoft Excel and Powerpoint.
Relationship handling skills
Planning and organising.
Method of Application
Interested and qualified candidates should forward their CV to: careers@arteegroup.com using the Job Title as the subject of the mail.