Jobs Opportunities at Mastercard, Plan International, Standard Chartered Bank, Baker Hughes, Binance, MacTay Consulting, WTS Energy
A. INTERNATIONAL ORGANIZATION
Company-Mastercard
Job Title: Senior Managing Consultant, Advisors Client Services, Data & Services
Overview
The Data & Services team is a key differentiator for Mastercard, providing the cutting-edge services that help our customers grow. Focused on thinking big and scaling fast around the globe, this agile team is responsible for end-to-end solutions for a diverse global customer base.
We combine traditional management consulting with our rich data assets and in-house technology to provide our clients with powerful strategic insights and recommendations.
Centered on data-driven technologies and innovation, these services include consulting, loyalty and marketing programs, test-and-learn business experimentation, and data-driven information and risk management services.
While specializing in the payments industry, Mastercard Data & Services also works closely with major retailers, airlines, and other enterprises, leveraging data and insights garnered from within and beyond its network.
We are looking for passionate and talented professionals, who share our vision for data-driven consulting, to join us and take a leading role in shaping the growth of our team.
Role
As a Senior Managing Consultant, you will be a trusted client business advisor, and lead client engagements across a range of industries and types of projects, such as consulting services, Test & Learn, or data and analytics.
You will lead engagement teams to best in class insights and project deliverables. Leading the work of the project Delivery team, you will provide subject matter or industry expertise, be a resources to others to identify creative and efficient solutions, and guide the team to business-focused solutions and recommendations that drive client value.
Responsibilities within project management will include owning mid- to senior-level client relationships and proactively engaging in the client agenda, internal culture, and relationship risks.
As a strong people manager, you will mentor and coach junior teammates outside of direct engagement teams, and engender effective contribution to Mastercard's knowledge management and best practices. At Mastercard, you are expected to not only have a tremendous impact in transforming our clients, but also have a leading role in shaping the organization's future.
All About You
Qualifications:
Undergraduate or Master's Degree and tenured work experience after completing your undergraduate degree.
Experience in a consulting organization as a consultant.
Experience directly managing multiple people across multiple projects
Experience as a people manager.
Exceptional analytical and quantitative problem-solving skills and ability to structure analyses to form data-driven solutions to ambiguous client challenges
Exposure specifically in payments and / or retail banking or merchants preferred
Demonstrated ability to own and develop relationships with both mid- and executive-level client contacts and inspire confidence in Mastercard as a sought-after partner.
Ability to multi-task in a fast-paced, deadline-driven environment, and balance thought with action while getting the most out of limited resources
Advanced Word, Excel, and PowerPoint skills required, SQL / data expertise preferred.
Candidates must be eligible to work in the country of which they are applying for a position in, as well as eligible to apply for travel visas as required by travel needs.
We recruit for and value the following core competencies:
Passion: Actively seeks responsibility and takes pride in guiding project teams towards delivering the highest quality results and recommendations to our clients.
Problem Solving: Leads teams to identify the most critical aspects of a problem, and guides team to business-focused solutions and recommendations that drive client value. Initiates changes to project direction where required, and able to decide and act without the total picture.
Analytic Excellence: Demonstrates a strong aptitude for structured problem solving and quantitative skills, and leads team to effective and efficient technical capability usage regardless of context.
Project Management: Clear interest in project delivery with business clients, and intuition for the way that companies make decisions.
Client Management: Inspire client confidence through timely and reliable execution, and develop stakeholder management plans to align priorities and address support and resistance.
Communication and Presence: Leads composition of complete deliverables and other written communication, and demonstrates an ability to communicate verbally in a wide range of complex scenarios and up to senior management levels.
Teamwork: Motivates medium size teams or key workstreams on large engagements to produce superior quality deliverables while creating an open collaboration environment for all levels, with a will to win attitude.
Commercial Orientation: Ability to identify strong opportunities to leverage Data & Services capabilities, including identification of cross-sell opportunities beyond direct project work, and partner with broader Data & Services teammates on contracting activities, leveraging knowledge of Data & Services capabilities and how they fit together to create relevant solutions for clients.
Leadership: Instill a sense of urgency, ownership, and empowerment and thoughtful risk taking into leaders at all levels. Structures work so it aligns with team members' goals and motivators.
Integrity: Models Mastercard's values of honesty and integrity. Follows through on commitments and makes others do the same.
Diverse Perspective: Brings a unique skillset or approach to the table in every client engagement or internal activity.
Corporate Security Responsibility:
All activities involving access to Mastercard assets, information, and networks comes with an inherent risk to the organization and, therefore, it is expected that every person working for, or on behalf of, Mastercard is responsible for information security and must:
Abide by Mastercard's security policies and practices;
Ensure the confidentiality and integrity of the information being accessed;
Report any suspected information security violation or breach, and
Complete all periodic mandatory security trainings in accordance with Mastercard's guidelines.
How to Apply
Interested and qualified candidates should:
Click here to apply online
Company: Plan International
Job Title: Monitoring and Evaluation Coordinator
 Role Purpose
The purpose of this role is to co-ordinate all M&E activities across Plan International Nigeria's Humanitarian programmes in line with International best practices and relevant guidelines of M & E.
M & E Coordinator to coordinate the operationalization of effective and appropriate M & E systems, reporting, evaluations for measuring outputs, outcomes, impact, lessons learnt and recommend key action points to improve programme delivery across the organization.
Dimensions of the Role
Communicates widely within Plan International Nigeria, Lake chad region and with local implementing partners. The post holder will ensure the establishment and coordination of a systematic monitoring and evaluation system for all Plan International Nigeria's Humanitarian projects.
The post holder will interface and support EIE Specialist, EIE project leads and EIE team members and provided Humanitarian Monitoring, Evaluation, Research and Learning (MERL) coordination. The role requires strong facilitation and organisational skills along with the ability to analyse and communicate complex information to all stakeholders.
Accountabilities
Programme development & Quality Management:
In collaboration with the ERM, EIE Specialist, Project Manager, M & E Manager, Lake chad MERL specialist, Project team leads, other sector Specialists and Field Teams, the M&E Coordinator will:
Oversee the development and implementation of humanitarian program M&E plans to capture project performance and results, including information management, data reporting, M & E tools development, assessments, and all Humanitarian monitoring and evaluation activities
Develop and oversee data flow pattern for humanitarian programs that will ensure timely data collection and reporting
Monitor programme delivery in field locations and verify the data reported by programme/project team
Develop and monitor Logframe/Result Based Matrix as per theory of change of the project and monitor LFA to populate with baseline data and indicators as per project proposal and track the progress on indicators
Ensure M&E-specific elements of staff and local partner capacity strengthening plans are successfully implemented
Report results of programme/project activities to donors by providing written documentation about progress towards achieving indicators/targets, as appropriate.
Provide coordination and supervision on M&E to ensure technical integrity to achieve program goal and corresponding objectives and targets.
Ensure high-quality implementation, in close collaboration with the Project/unit heads, EIE and other sector Specialists, and consistency in protocols, information and reporting systems.
Coordinate evaluation/research/surveys to monitor and evaluate project interventions, document results and provide feedback to stakeholders to guide decision-making.
Ensure that all project establish and maintain community feedback mechanisms
Lead efforts to utilize training monitoring systems to track and monitor trainers and participants at training events to facilitate follow-up and recordkeeping
Utilize the project data collected to inform strategic decision-making and project planning.
Conduct targeted evaluations and operations research, including design, data collection, management and analysis.
Ensure quality of data through data verification procedures, including routine data quality audits.
Cultivate strategic M&E relationships and alliances, and represent M&E activities in public and professional circles through meetings, conferences, and presentations.
Ensure relevant data is entered into organization-wide data management system designed to capture, analyze, and disseminate project data
Ensure teams are meeting up with reporting deadlines.
Promote and support the dissemination of project information among the project team.
Supervise humanitarian M& E staff (M & E officers and data management officers) across different projects.
Technical Expertise, Skills and Knowledge
Essential:
Bachelor's Degree and 5 years of work experience in monitoring and evaluating large multi-year international development programs, with a robust M&E component.
Master's Degree is preferred.
Skills & Knowledge:
Proven expertise in quantitative and qualitative methodologies, research, reporting, data quality assessments, data analysis and presentation.
Demonstrated strong coordination, teamwork and planning skills with proven ability to function effectively with multiple counterparts in private, public and NGO sectors.
Strong understanding of M&E, policy and compliance requirements.
Excellent written and verbal communication skills in English including excellent facilitation skills and demonstrated technical writing skills for publication.
Strong PM&E knowledge and skills
Skills in digital data collection and management
Ability to work effectively with diverse teams.
Ability to work in a complex environment with multiple tasks, short deadlines and intense pressure to perform.
Strong technical skills, including ability to process and analyze data using one or more statistical software packages
Proficiency in word processing and Microsoft Office
Ability to travel both within and outside the country
Desirable:
Strong communication skills: oral, written and presentation skills.
Strong leadership, team building, conflict resolution and ability to deliver PLAN's strategic objectives.
Extremely flexible, and have the ability to cope with stressful situations
Facilitate the development and scheduling of volunteer outreach activities
 How to Apply
Interested and qualified candidates should:
Click here to apply online
Note:
Plan International Nigeria is an equal opportunity employer and does not discriminate on the basis of race, religion, gender or disabilities.
Plan International Nigeria is fully committed to child protection to prevent children from all forms of abuse.
Women are strongly encouraged to apply.
Only shortlisted candidates will be contacted
 B. DIRECTOR/FINANCE
Company: Standard Chartered Bank 
Job Title: Country Head, Audit Nigeria & West Africa 
 Role Responsibilities 
GIA represents the third line of defence and provides independent assurance of the effectiveness of management's control of business activities (the first line) and of the control processes maintained by the Risk Framework Owners and Policy Owners (the second line).
GIA works with the Group's other control functions, such as Finance, Risk and Compliance, but does not place unqualified reliance on their work.
GIA is an independent function whose primary role is to help the Board and Executive Management to protect the assets, reputation and sustainability of the Group.
As defined in the Audit Charter, all staff in GIA must exhibit the highest level of professional objectivity in gathering, evaluating and communicating information about the activity or process being examined.
They must make a balanced assessment of all the relevant circumstances and not be unduly influenced by their own interests or by others in forming judgments.
GIA will adhere to the Definition of Internal Auditing, the Core Principles for the Professional Practice of Internal Auditing, Code of Ethics and the Standards for the Professional Practice of Internal Auditing that are published by the IIA.
It is expected that all members of GIA strive to operate as role models for the Group's valued behaviours. GIA methodology has defined "Habits of a Human Auditor" which are aligned to the Group's valued behaviours and communicated across the function.
In addition to the responsibilities defined in the Audit Charter to protect the assets, reputation and sustainability of the group.  The HOA will lead on the delivery of the GIA Strategy for their relevant portfolio – focusing on:

Customer experience
Effective Group change
Identifying Group efficiencies and avoiding disruption from audit
Purpose
To act as Team Manager, as necessary, and take responsibility for overseeing the delivery of high quality audits, the performance of which cause minimal disruption to the business.  Responsible, where serving as Team Manager, for the finalisation of audit issues and the audit report.
To role model the valued behaviours and develop and environment in which positive behaviours are celebrate and poor culture challenged.
To ensure that assigned audit work is executed in an efficient and effective manner, within the given budget and timelines, and in line with GIA methodology standards.
To clearly explain the risks and impact of issues identified during testing to GIA and business management and obtain quality management plans to mitigate the risks raised.
To lead continuous monitoring of assigned country/portfolio areas.
To take responsibility for the implementation and support of department wide exercises such as annual planning, risk assessment and training.
To actively manage relationships with senior auditee management and stakeholders.
To support GIA audit teams by providing product/country knowledge and expertise for their audits relating to the individual's area of expertise.
To provide ongoing continuous monitoring support to HOAs and SAM's in respect of the business and raise issues and observations outside of formal audit work to expedite rectification of control weaknesses; and
To attend and present at formal committees and Group meetings on behalf of GIA, as required, e.g. Governance Committees, Country Non Financial Risk Committees, Business and Functional/Support Risk Committees.
Serve as GIA country subject matter expert – proactively engage with peers and stakeholders to build and share knowledge.
Issue validation: Ensure that all audit issue action plans agreed during audit fieldwork are tracked through to completion in accordance with methodology requirements.
Strategy:
Ensure that the West Africa team considers the Group's strategy and is able to form an independent view of whether the key risks in the organisation have been identified, including emerging and systemic risk and assess how effectively their risks are managed.
Ensure that the Group's strategy can effectively manage the risks identified, both from a functional lens as well as a country lens.
Ensure that the team remains current in terms of industry best practices, emerging risks, internal changes in management and regulatory expectations.
Develop and deliver the GIA Performance Scorecard with the GIA MT.
On an ongoing basis, assess that the assigned audit plan remains relevant throughout the year as the risk profile of the business changes.  Propose changes to audit plans, so that the audit plan remains relevant.
Ensure that the team operates in line with the Audit Charter during engagements, remains independent from management and free from interference.
Business:
Ensure the team effectively manages the cost of assigned audits within the allocated budget for audit engagements; and effectively manage the overall GIA budget for West Africa.
The role spans audit activity across all functions and business areas in West Africa.
Processes:
Contribute to the development of the overall GIA Audit Plan through Risk Assessment and Top-Down approach based on the inherent risks and knowledge of the risk profiles.
Oversee the development, implementation and execution of the agreed audit plan across West Africa businesses and facilitate collaboration with the functional audit teams to achieve a holistic approach to the assessment of risks and development of audit plan / strategy. Embed a strong understanding and discipline of implementation of GIA methodology in the team.
Drive cost efficiencies where possible without compromising on the effectiveness of audits.
People and Talent:
Ensure the team is adequately resourced and staffed by an appropriate number of competent staff, who are sufficiently independent to perform their duties objectively.
Ensure the team has access to the necessary training / learning programmes to execute their role and meet local regulatory requirements / expectations and, where required, maintain any professional qualifications and memberships.
Allocate appropriate responsibility, accountability and authority to direct reports.
Provide leadership, management and coaching to direct reports to ensure they are highly engaged and performing to their potential.
Ensure that the team structure, capacity and succession plan are regularly reviewed and remain appropriate.
Set and monitor job descriptions and objectives for the team, provide feedback and rewards in line with staff performance against their responsibilities and objectives.
Lead by example and build the appropriate culture and values according to Bank's Priorities / Strategy.
To promote diversity at all levels.
Risk Management:
Oversee the team, which represents the third line of defence and provides independent assurance of the effectives of management's control of business activities (the first line) and of the processes maintained by the Risk Control Functions (the second line).
Ensure early identification and escalation of risks, issues, trends and developments to relevant stakeholders.  Be prepared to raise issues/concerns outside the normal audit process.
Adopt an anticipatory approach to risk assessment through stakeholder communication and monitoring of external environment to improve audit planning.
Monitor the implementation / delivery of the agreed audit plan for the country as assigned, understanding the key audit issues arising and escalating any significant audit findings that remain unresolved.
Provide effective challenge to ensure that risks are appropriately identified and that remediation plans are put in place
Review MI and reports regularly to keep up-to-date with key trends within the business and audit deliverables.
Governance:
Ensure that the team remains independent from management and free from interference.
Ensure that the Audit Plan includes work which will provide independent assurance of the governance processes within West Africa.
Provide oversight of the West Africa audit portfolios, ensuring compliance with the highest standards of regulatory conduct and compliance practices as defined by internal and external requirements.
Manage the relevant Country stakeholders, and establish good working relationships to help the businesses improve the control environment and keep updated with changes in the business impacting their risk profile;
Lead by example on how to communicate audit-related matters and resolve any conflict between auditors and auditees during the course of an audit.  Use networks and relationships to build engagement and achieve results;
Escalate delays in execution of audit work in a timely manner, both to auditee management and GIA management; role model this behaviour.
Be able to clearly explain issues identified along with the risks and root causes to GIA and business management, using language designed to be understood by non-experts; and
Support country stakeholders to improve the control environment and keep updated with changes in the business impacting their risk profile.
Embed the valued behaviours and code of conduct to ensure that adherence with the highest standards of ethics, and compliance with relevant policies, processes and regulations among employees form part of the culture.
Regulatory & Business Conduct:
Display exemplary conduct and live by the Group's Values and Code of Conduct.
Take personal responsibility for embedding the highest standards of ethics, including regulatory and business conduct, across Standard Chartered Bank.  This includes understanding and ensuring compliance with, in letter and spirit, all applicable laws, regulations, guidelines and the Group Code of Conduct.
Lead the GIA West Africa portfolio to achieve the outcomes set out in the Bank's Conduct Principles: Fair Outcomes for Clients; Effective Financial Markets; Financial Crime Prevention; The Right Environment.
Effectively and collaboratively identify, escalate, mitigate and resolve risk, conduct and compliance matters.
Key Stakeholders:
Establish and maintain effective working relationships with the West Africa management and business units which fall under portfolio responsibility.
Effectively manage external stakeholders such as regulators and reviewers.
Country Management Team including CEO, CFO, Head of Legal, Head of HR, Head of FCC, Heads of Businesses, COO, CRO, Head of Corporate Affairs etc
Local Regulators and their appointed representatives
External Auditors/ Professional Services Companies
Risk Committees and Forums
Group Head, Internal Audit
GIA COO team
Other GIA stakeholders
Audit Committee and Local Audit Committee (where applicable).
Other Responsibilities:
Serve as the GIA West Africa subject matter expert – proactively engage with peers and stakeholders to maintain, build and share knowledge.
Support the RHOA in all matters, including contributing to the GIA risk assessment and development of an appropriate audit plan.
Embed Here for Good and Group's brand and values.
Perform other responsibilities assigned under Group, Country, Business or Functional policies and procedures
Job Requirements
First Degree and a Master's Degree (or its equivalent).
Minimum of 15 years post qualification experience.  Of candidate's total experience, at least 12 years in must have been spent in the banking industry with a minimum of 10 years' experience in a financial management/ accounting function of which 5 years must be in a senior position within the audit function.
ACCA or ACA professional accounting certification.
Minimum of 2 years as Deputy General Manager (if hired from Nigeria Banking industry otherwise will not apply)
An experienced career auditor (internal and external) or a business person who has a breadth of experience in either audit and/or governance.
Demonstrable experience of Audit requirements in the West Africa markets
Has worked directly with regulators, preferably in the West Africa markets
Strong leadership qualities, interpersonal and people management skills
Strong communicator, both written and verbal, with ability to influence and to gain the respect of senior management, stakeholders, peers and their teams.
Strong sense of integrity and financial independence with an ability to challenge.
Confident and courageous to raise / escalate issues in a pro-active, professional and timely manner.
Highly credible with their counterparts in the business.
Understanding of regulatory landscape and working culture across a number of geographies
Self directed and able to work with minimal supervision.
Demonstrate understanding of and commitment to the Group's core values.
Professional audit certification preferred
Ability to perform the role of "Change Leader"
Ability to travel internationally from time to time to support GIA activities & delivery across the group.
How to Apply
Interested and qualified candidates should:
Click here to apply online
Company: Baker Hughes
Job Title: Senior Tax Manager – SSA (Anglophone)
As part of the Global Tax Team, the Regional Tax Team is responsible for executing the tax strategy and maintaining compliance with local tax laws, across all taxes.
Partner with the Best
By joining the Baker Hughes Regional Tax Team as a Senior Tax Manager – SSA (Anglophone), you will be part of an experienced team of direct and indirect tax experts across Baker Hughes who provide Baker Hughes with industry-leading tax compliance and advisory services.
As the Senior Tax Manager – SSA You will be Responsible For
Acting as trusted tax advisor for overall Tax matters in the region
Providing  commercial tax support, BD support, tax technical analysis, policy interpretation, support with transaction execution and management of tax audits
Reviewing  and approving  tax returns prepared by GTC
Identifying  UTP and timely report issues to the relevant tax functions
Implementation and support of global tax planning
Advising on local transfer pricing regulations
Advising on withholding tax and indirect tax matters
Fuel your Passion
To be successful in this role you will:
Have a Bachelor's Degree in Accounting, Finance or other Business related field from an accredited university or college.
Have a minimum 8 years of experience in Tax Advisory within Big 4 or US multinational.
Have knowledge and working experience of Direct and Indirect Taxes with a large organization.
Be a team player and be able to interact, educate and influence both tax and non-tax professionals on tax-technical matters.
Have the ability to discuss tax technical matters in various cross-functional team settings.
Have hands on experience in complex tax environments.
Work in a way that works for you
We recognize that everyone is different and that the way in which people want to work and deliver at their best is different for everyone too. In this role, we can offer the following flexible working patterns:
Working flexible hours – flexing the times when you work in the day to help you fit everything in and work when you are the most productive
Working with us
Our people are at the heart of what we do at Baker Hughes.
We know we are better when all of our people are developed, engaged and able to bring their completely authentic selves to work.
We invest in the health and well-being of our workforce, train, reward talent, and develop leaders at all levels to bring out the best in each other.
Working for you
Our inventions have revolutionized energy for over a century. However, to keep going forward tomorrow, we know we have to push the boundaries today. We prioritize rewarding those who embrace change with a package that reflects how much we value their input.  Join us, and you can expect:
Contemporary work-life balance policies and wellbeing activities
Comprehensive private medical care options
Safety net of life insurance and disability programs
Tailored financial programs
Additional elected or voluntary benefit.
Method of Application
Interested and qualified candidates should:
Click here to apply online
Method of Application
Interested and qualified candidates should:
Click here to apply online
Note
Only candidates who have meet all the requirements of the post and have been shortlisted for an interview will be contacted.
Only applications registered online with a complete curriculum vitae (CV) attached will be considered.
The Africa Union is an equal-opportunity employer, and female candidates are strongly encouraged to apply.
Company: Binance
Job Title: Treasury Clearing Manager – Bundle
 Responsibilities
Monitor and manage the organization's bank relationship and liquidity.
Bank accounts opening and managing the accounts together with the team.
Daily crypto/fiat net balances management.
Currency risk management and development of exchange risk mitigation strategies.
Daily docking customer service to deal with customer funding issues.
Responsible for the adjustment and processing of customers' wrong currency deposits.
Responsible for tracking and processing the status of system deposit and withdrawal transactions.
Be in charge of  the payment processes.
Generate customer asset/liability report at the end of the month.
Analyze the FV movement and compute the FV gain/loss at the end of each month.
Verify, allocate, post and reconcile system entries.
Cash-flow flow forecasting of medium and long- term funding and hedging requirements.
Prepare error free financial statements, present their results  and produce budget according to schedule.
Assist with tax audits and prepare tax returns.
Statistics and collation of daily system operation data.
Docking work of connecting new channel and all related work before successful launching.
Ensure compliance with group reporting policies & principles.
Support the month/year  end processes  and Other system-related funding issues.
Requirements
Bachelor's Degree in Accounting / Finance / Economic / Business Administration is a must.
Minimum of eight (8) years of experience at treasury positions/ accounting/finance field or in payment companies/banks.
 Relevant certification (e.g. CMA or CPA) will be preferred.
Strong understanding of financial markets, financial instruments and debt instruments.
Accuracy and attention to detail.
Understanding and experience of treasury accounting including FX, liquidity, cash flow and various financial instruments.
Appropriate handling of sensitive information.
Thorough knowledge of basic accounting procedures.
Team player with the ability to communicate and coordinate with multiple parties.
Intermediate to advanced computer software skills, including Excel and other accounting packages.
Working at Binance
Competitive salary.
Do something meaningful; Be a part of the future of finance technology and the no.1 company in the industry
Fast moving, challenging and unique business problems
International work environment and flat organisation
Great career development opportunities in a growing company
Possibility for relocation and international transfers mid-career
Flexible working hours, Casual work attire
 Method of Application
Interested and qualified candidates should:
Click here to apply online
Company: MacTay Consulting 
Job Title: Internal Auditor
Role Summary
He/She will provide independent and objective review on the activities of the company, evaluating and improving the effectiveness of controls and governance processes.
Responsibilities
Develop approved internal audit policies, strategies, and action plans to promote a culture of transparency and accountability
Provide advice to management regarding the development of internal audit planning, processes and best practices to improve operational efficiency.
Collaborate with other heads of functions to ensure a good control framework and as well as 1st, 2nd, and 3rd lines of defense over the company's operations and affairs.
Monitor the implementation of Internal Audit programs to ascertain and report on degree of compliance with company approved policies and operating procedures, laws, regulations, and code of good business practices
Supervise and coordinate year-end inventory count and periodic fixed asset verification exercises
Develop field audit plans to ensure adequate coverage and operational review for field locations (e.g. other terminals and retail locations)
Conduct special purpose investigations for Board of Directors into instances of non-compliance.
Liaise with the Finance and Accounts Department to review prepared monthly financial and management accounts for period ends (monthly, quarterly, annually, etc.)and with statutory auditors to agree scope and information requirements for the successful conduct of the annual statutory audit programs.
Assess the design and operating effectiveness of established business control policies, processes and procedures and communicate weaknesses to management with appropriate improvement solutions
Continuously identify process improvement opportunities for company processes to assure the achievement of overall strategic objectives
Requirements
Bachelor's Degree in any of the following fields: Finance, Accounting, Business Administration, Mathematics, Engineering, Statistics, Economics or any other equivalent qualification from a recognized institution
Effective written and verbal communication skills
A professional certification (e.g. ACA, CIA, CPA, CISA, CRISC, CISSP) is preferred
Familiarity with applicable industry laws and regulations.
Master's Degree in any of the following fields: Finance, Accounting, Business Administration, Mathematics, Statistics from a recognized institution.
6 years minimum relevant experience(at least 4 years in senior management in reputable organization)
Experience working in the financial services/insurance industries is desired.
Good at cultivating relationships with stakeholders and within the IAG group.
 Method of Application
Interested and qualified candidates should send their CV to: benita.chiedu@mactay.com using the Job Title as the subject of the email.
Company: WTS Energy
Job Title: Economics & Planning Lead
About the Job
Responsible for building and applying economic models, analyses and forecasts to provide guidance required for investment options and decisions that are aligned with the business plan premises.
Responsible for using macroeconomics, matrices, techniques, industry-specific and valuation tools to evaluate upstream oil and gas assets and opportunities.
Assist in the implementation of the Board's aspiration, distilling the long-term strategic plan into annual Corporate and functional business plans
Liaise with all key internal and external stakeholders to develop a business plan and budget that integrates the various business streams (Upstream, Midstream and Downstream) and the business priorities of the Company`s board.
Lead the development and effective deployment of a business planning and budgeting process – educating and guiding the rest of the organisation on the process, tools and key milestones required for a successful planning process.
Conduct up-to-date competitive intelligence reports as well as provide support for key commercial considerations to guide business decisions including fiscals, tax, government incentives
Lead in the development of a 3-5-year business plan that is further integrated into short-term 90-day, 60-day and 30-day functional or business unit plans
Create a calendar for key reporting deadlines and to monitor processes to ensure that the Company is meeting expected reporting timelines and requirements.
Ensure Corporate compliance with all regulatory and fiduciary requirements for plans.
Provide support in developing the Corporate Risk Management Framework ensuring all the risks from the different business streams are integrated and there is a mitigation strategy for all identified risks
Requirements
Bachelor's Degree in Business Administration, Industrial Management Finance, Economics, or any other related business field. MBA / MSC / MA is an advantage.
5-8 years minimum experience in strategic leadership
Skilled in Economic Modelling
Skilled in Business Planning and Budgeting
Understanding and Working knowledge of the Fiscal Regime
Understanding of market research and data analysis.
Strong communication skills and demonstrable strategic thinking abilities.
Good analytical skills such as performance, competitive, and market analyses to translate raw information into actionable strategies and initiatives.
Interpersonal, people and decision-making skills.
Problem-solving and Negotiation skills.
Ability to work in diverse teams and clarify complex concepts.
Knowledge of business operations and procedures.
 How to Apply
Interested and qualified candidates should:
Click here to apply online
C. LEGAL/OPERATIONS
Company – Concept Nova
Job Title: IT Product Analyst
Job Summary
The IT Product Analyst will conduct Market Research in relation to products and products performance.
You will work with the Research and Development teams to deliver innovative and optimal Information
Technology solutions (products and services) to meet market need.
Duties & Responsibilities
Carry out market research to identify opportunities for developing new products or making changes to existing products.
Outline, analyze and document in detail functional requirements for product and all business requirements in relation to product development and design to ensure compliance with expected standards.
Coordinate relationship between commercial and technical teams to proper understanding and interpretation of business requirement.
Monitor and support the design, development and deployment of the new / upgraded product to ensure that it continues to meet the expected specification.
Manage go-to-market plans and all processes necessary for successful product launch.
Following a product launch, s/he monitors its performance. Based on findings, s/he may recommend modifications to the product/market strategy.
Collect and analyze product data to detect trends and provide necessary information and recommendations.
Update, implement and communicate changes to documented product requirements and processes as necessary.
Assess products stand in the market in comparison to competitors as well as customer reception and behavior.
Support product marketing and sales through the development of various technical marketing resources such as application notes, FAQs, product notes, user guides, presentations, demos, manuals, training guides etc.
Support Marketing & Sales teams with research on effective sales & marketing channels that will improve the products' return on investment.
Skills / Competencies
Bachelor's Degree in Computer Science, Engineering, Economics, Statistics, Business Administration or
other relevant fields.
Minimum of three (3) years quality experience in a similar role.
Strong interest in/knowledge of Information Technology and the development/deployment of profitable
Information Technology solutions.
Excellent organizational, analytical and problem-solving skills.
Project Management expertise with a high level of attention to detail.
Ability to manage relationships across diverse groups of people.
Result-oriented.
Top-notch strategy, presentation and communication skills
Self-starter with the drive for continuous improvement and achievement.
Method of Application
Interested and qualified candidates should send their CV to: careers@conceptgroup-ng.com using the Job Title and Location as the subject of the email.
Company-The African Union
Job Title: Director of Dispute Settlements and Legal Affairs (AfCFTA)
Purpose of Job
Responsible for the operations of the entire directorate/department. Plan, develop and implement strategic policies while promoting inter- directorate/department collaboration.
Provide technical and strategic advice to the Secretary General and to the AfCFTA's Institutions by providing support to all technical directorates.
Main Functions
Develop and maintain operating rules and procedures.
Provide technical leadership and ensure efficient functioning of all Divisions.
Ensure overall management of the directorate/department personnel, budget, performance, quality, discipline and training in conformity with relevant rules and procedures in force.
Determine and execute the overall strategy of the directorate.
Develop and oversee policy development guidelines.
Prepare and oversee integrated programmes of overall activities of the directorate.
Build and maintain a strategic plan to form good working relations with another directorate/department.
Develop and maintain regular working relations with top level stakeholders in appropriate agencies of Member States and partners.
Organize coordination meetings between the organization and other relevant organizations.
Ultimately responsible for preparing periodic financial and budget execution reports and annual financial statements and other reports.
Promote awareness and training of best practices in area of expertise.
Prepare periodic financial and budget execution reports and annual financial statements and other reports.
Specific Responsibilities
Provide legal advice on AfCFTA agreements and other issues of international law and the law of international institutions as they may arise to the Secretary General and the AfCFTA Secretariat
Provide legal opinions relating to the interpretation of the AfCFTA Agreement, Protocols, Rules and Regulations of the AU, as well as, other legal instruments;
Oversee the Division that serves as Secretary to the Dispute Settlement in, prepares reference material on AfCFTA law, and carries out technical assistance and outreach activities
Support different Directorates and staff by providing legal and other guidance to staff in carrying out their duties, setting objectives required, reviewing output (e.g. legal and other work) and performance of the staff, supporting the development of the knowledge and skills of staff, and ensuring appropriate staff training plans are in place and executed
Provide legal review of documents and advice in administrative, strategic as well as operational matters (notably in the area of conflict of interest, intellectual property, governance procedures, AfCFTA, procurement, contracts and grants, Staff Regulations and other regulations
Assist the AfCFTA State Parties in drafting and giving legal effect to instruments and agreements they may negotiate and conclude within the legal framework of the AfCFTA Agreement
Cooperate with representatives of national authorities and relevant stakeholders and provide support in development, review and implementation of various legal instruments and guidelines.
Liaising with AUC, AU legal institutions, other AU Organs and stakeholders to ensure implementation of best practices in legal and trade disputes settlements.
Assess the legal implications of the activities and decisions of all deliberative, advisory and administrative bodies related to the AfCFTA Secretariat and to participate in the meetings of these bodies as necessary.
Supervision of staff and management of performance appraisal for staff under supervision
Perform any other related duties as may be assigned.
Academic Requirements and Relevant Experience
Master's Degree in International Law (Public International Law, Private International Law, International Organizations Law) or relevant disciplines
A minimum of fifteen (15) years of progressively responsible professional work experience out of which eight (8) years of this should be at managerial level managing professional staff in a national, regional, continental, or international organization.
Required Skills:
Management experience and ability to relate and facilitate interactions with others;
Ability to think critically and solve problems;
Ability to communication orally and in writing;
Reports writing and presentation skills;
Excellent interpersonal skills, the ability to organize and motivate others and to work in a multi-cultural environment;
Planning, organizational and reporting skills;
Ability to negotiate diplomatically;
Ability to delegate the appropriate responsibility, accountability and decision-making authority; with regard to performance management and professional development;
Conscientious in observing deadlines and achieving results;
Familiarity with international and regional policy processes and policy analysis in the relevant area; and
Proficiency in one of the AU Official working languages (Arabic, English, French, Kiswahili, Portuguese and Spanish), fluency in another AU language is an added advantage
Leadership Competencies:
Strategic Focus
Developing Organizational Capability
Change Leadership
Strategic Risk Management
Core Competencies:
Building Partnerships
Drives Accountability Culture
Learning Orientation
Communicating with impact
Functional Competencies:
Conceptual Thinking
Job Knowledge and information sharing
Drive for Results
Fosters Innovation.
Tenure Of Appointment:
The appointment will be made on a regular term contract for a period of three (3) years, of which the first twelve months shall be considered as a probationary period. Thereafter, the contract will be for a period of two years renewable, subject to satisfactory performance and deliverables.
Gender Mainstreaming:
The AU Commission is an equal opportunity employer and qualified women are strongly encouraged to apply.
Remuneration
Indicative basic salary of US$ 78,138 .00 (D1 Step1) per annum plus other related entitlements e.g. Post adjustment (57% of basic salary), Housing allowance US$ 27,290.88.00 (per annum), and education allowance (100% of tuition and other education-related expenses for every eligible dependent up to a maximum of US$ 10,000.00 per child per annum), for internationally recruited staff and a maximum of $3,300 per child per annum for locally recruited staff.
Method of Application
Interested and qualified candidates should:
Click here to apply online
Note
Only candidates who have meet all the requirements of the post and have been shortlisted for an interview will be contacted.
Only applications registered online with a complete curriculum vitae (CV) attached will be considered.
The Africa Union is an equal-opportunity employer, and female candidates are strongly encouraged to apply.
Company- Ascentech Services Limited
Job Title: Legal and Compliance Manager
Job Summary 
We're currently recruiting for a Legal & Compliance head who'll provide legal advisory services and ensuring effective management of legal and contractual risks.
She will also be responsible for managing the Manufacturing compliance process from legal perspective and coordinate all legal activities in concert with the local laws and other statutory body's requirements.
Responsibilities
Provide leadership to the legal team, review and advise on all legal matters including ongoing cases as asked.
Liaise with BUs / depts to ensure that all legal risks are identified and appropriate actions taken.
Provide and interpret legal information and disseminate appropriate legal requirements to staff.
Review and advise management on legal implications of internal policies and procedures .
Review and draft contracts, agreements and internal policies and ensure that these are in compliance with all statutory or legal requirements of all group companies.
Review progress of outstanding litigation and liaise with and manage external lawyers .
Continuously monitor and ensure compliance with statutory obligations and advise the management accordingly.
Review all contracts and other documents where the Company has committed itself and assess legal implications that need to be brought to the management's attention.
Arbitration & Mediation services
Organise and prepare agendas and papers for board meetings, committees and annual general meetings (AGMs).
Monitor changes in relevant legislation, dividends, share option, pension scheme, code of conduct, ethical standards, doucment safety and security.
Legal & Secretarial risk assessment and mitigation for all group companies and territories where group operates.
Liaise with Police and other relevant agencies on issues
Any other responsbilty or task assigned by the Management from time to time.
Requirements
BL / LLB Degree
8 years+ as a Legal and Compliance Executive or Manager in an FMCG or Manufacturing company.
Relevant experience in handling Labour related issues
Managed Legal Secreterial duties.
Thorough with local regulations and laws across all area's under scope.
LLM or CIPMN is an added advantage.
Female Preferred for gender balance.
Method of Application
Interested and qualified candidates should send their CV to: cv@ascentech.com.ng using the Job Tittle as the subject of the mail.
Note: Only qualified candidates will be contacted.
Company- Tek Experts
Job Title: Business Operations Director
Overview
Tek Experts is looking for a Business Operations Director ready to be accountable for executing the strategy, plan, and implementation to ensure the assigned LOB's delivery, client relationship, and growth.
Ensuring best-in-class service, and providing awareness of the market opportunities within the designated Line of Business (LoB).
The role assumes regular interaction with the client assuring the performance targets and customer satisfaction is optimally managed, as well as coordinating activities across multiple functions.
This role will operate within the Tech Talent unit under the management of the CEO and be based in the EMEA region.
Responsibilities
Align with Marketing, Sales, Legal and Pricing teams to support lead generation, pipeline management and deal closure to meet forecasted targets
Strategize with Leadership to identify new markets, industries, offerings and strategic partners across the region
Liaise with marketing to create case studies/ success stories of the customer project
Work with legal and finance to optimize client and employee contract terms and pricing to scale the business
Hold global responsibility for delivering customer projects and driving annual revenue
Responsible for client onboarding, following a defined onboarding plan and ensuring that all functions have and follow their own onboarding playbook
Central point of contact for customers to raise concerns, issues, or requirements, providing regular client updates internally and externally while developing references for prospects
Align product messaging, engaging with top customers and identifying key areas of risk
Develop relationships and help expand/develop accounts for additional revenue and services supporting sales team
Work with functional leaders to ensure readiness to deliver the Tech talent offering in line with client requirements and expectations
Partner with Talent Acquisition teams to ensure we source the right talent and onboard with excellence
Work with Resource Managers to ensure client and employee expectations are met
Oversight of hired talent to ensure all needs are met, i.e. payroll, benefits, performance, development, and engagement
Inspire and enable teams to deliver exceptional service across the LoB team
Identify any gaps in readiness plans and working with leaders to ensure contingency plans are in place and implemented
Promote, develop and communicate company culture, values and standards to all employees
Ensure all billing occurs in a timely and accurate manner
Accomplish objectives by establishing and managing plans, budgets, and results measurements; allocating resources; reviewing progress; making mid-course corrections
Qualifications
Bachelor or Master (preferred) Degree in Business, Marketing, Economics, Engineering, or a related relevant discipline
Management experience in a comparable position, supporting a company/Business Unit/Geography of 500+ employees for a minimum of 5 years
Experience managing the Talent Lifecycle: Sourcing-Recruitment-Hiring-Onboarding and Performance Management, ideally in a Recruitment, Contingent Workforce Management, Employer of Record, Professional Employer Organization, Outsourcing or Business Process Optimization (BPO) business
Strong remote leadership experience in an international company with a proven record working with C-Suite, VP, and Director level both internally and externally
Proven experience and ability to build, develop, and manage strong client relations. Excellent networking and client/stakeholder relationship skills with a strong network and contacts
Demonstrable operational excellence including strategic planning, budgetary handling, process optimization, and reporting, coordinating efforts across multiple functions
Experience thriving in a fast-paced, high-growth, and rapidly changing environment. Results-driven, solution-focused, and decision-making from a high-level perspective
Experience in management of results through others – ability to manage others by setting clear goals and objectives and later measuring performance against these objectives
Highly motivated, self-starter, and results-oriented. Driven to win deals
Highest standards of integrity and ethical behavior
Strong communication and collaboration skills in a cross-functional team environment.
Professional fluency in English is essential, both written and spoken.
Method of Application
Interested and qualified candidates should:
Click here to apply online
Note
Tek Experts is an equal opportunity employer. We do not and will not discriminate in employment and personnel practices based on race, sex, age, handicap, religion, national origin, or any other basis prohibited by applicable law.
Hiring, transferring, and promotion practices are performed without regard to the above-listed items.
D. IT/ENGINEERING
Company- Ericsson
Job Title: CDU RAN Integration Engineer
 About this Opportunity!
We are now looking for an Integration Engineer to analyze, prepare, implement and verify the configuration and integration of a node, network and/or system.
Your scope of work could include the scenarios of introduction, upgrade expansion, functionality and capacity.
Your work will in part form our customer legacy.
What You Will Do
Support pre-sales activities, including pre-studies.
Plan the implementation of the product configuration / integration work
Execute product configuration.
Execute integration and migration work.
Prepare system test, module test and accept test.
Work to identify and drive improvements.
Post project activities.
Understand technical E2e.
Execute test.
Script & code.
Have knowledge sharing and collaboration skills.
You Will Bring
Education: Academic Degree, minimum on Bachelor level, (IT, Telecom)
2 – 6 years' experience of deploying system test
Demonstrated ability in the domain experience: (GSM RAN, WCDMA RAN, LTE RAN, OSS, ENM etc.).
GSM/UMTS and LTE integration and configuration experience.
Coding & innovating.
Applying expertise & technology.
Analytical learning and researching skills.
Delivering results & meeting customer expectations.
You will need excellent planning and organizing skills.
Method of Application
Interested and qualified candidates should:
Click here to apply online
Company: Carbon
Job Title: Business Intelligence Data Engineer
Role
What are we looking for? 
We are looking for someone who can transform data into a format that can be easily analyzed and create the necessary connections to enable company units to consume transformed data. Candidates would have the ability to transform available raw data into formatted data through computer programming and database query.
Data Engineering will be part of the Business Intelligence team. This role will work very closely with data scientists and business intelligence analysts to build solutions that enable Data Science and Business Intelligence teams to create robust data products, and other Carbon departments to consume these services.
Responsibilities
Developing, maintaining and testing the infrastructure to transform the data that feeds our dashboards and machine learning models.
Running complex queries over data.
Manipulating database management systems (DBMS).
Create and maintain optimal data pipeline architecture.
Implementing feature generation and machine learning models scripts.
Coding, testing and troubleshooting APIs/ endpoints to enable other company assets to integrate to and consume data science and business intelligence products, such as credit risk or fraud scores.
Creating the necessary connections to expose transformed data to other systems or tools.
Requirements
We are looking for candidates who can meet the following criteria – We want to emphasize that we don't expect you to meet all of the below but would love you to have experience in most of the areas
Required:
Bachelor or master's degree in a technical field like Computer Science, Engineering with 3+ years of professional experience
Ability to understand simple business problems
Experience with object-oriented/object function scripting languages: Python, Java, C++, Scala, etc.
Advanced working SQL knowledge and experience working with relational databases, query authoring (SQL), and working familiarity with various databases.
Experience with relational SQL and NoSQL databases
Experience designing, building, and testing API connections
Experience with data pipelines
Experience with AWS cloud services: EC2, EMR, RDS, Redshift
Experience working with container technology, such as Docker files, Docker images, and GitHub repositories
Experience with Talend (or any other ETL tool such as SSIS or Pentaho)
Desirable:
Experience with Google Cloud Platform
Experience with Tableau, Power BI, or BI Tools.
Benefits
A great and upbeat work environment populated by a multinational team.
Potential to work in different geographies.
Health Insurance.
Life Insurance
Career development & Growth.
We offer a remote working option.
How to Apply
Interested and qualified candidates should:
Click here to apply online
Recruitment process
Call with People team
Case Study (Assessment)
Company – The African Union 
Job Title: Head of Division, Energy
Purpose of Job
To provide overall supervision and management of the Division as well as the design of strategies and policies to achieve the strategic objectives of the Department and the AU's overall goals in line with AU Agenda 2063.
Main Functions
Designs and implements policies, programmes and projects to achieve the department's strategic objectives and relevant AU Policy Organs Decisions;
Formulates strategies for implementing priority programmes under the energy sector;
Coordinates the implementation of continental energy policies, strategies and action plans in close collaboration with AU Member States, Regional Economic Communities (RECs) and other continental and international organizations;
Coordinates and conduct research, studies and analysis of African energy sector on issues of interest to AU Member States, RECs and others regional and continental African institutions;
Advises the Director of Infrastructure and Energy on trends and developments in the energy sector and recommend appropriate courses of action;
Builds and maintains partnerships with regional and international institutions in support of the mandate of the Division including resource mobilization, developing and implementing joint regional programmes and activities for improving the African energy sector;
Engages stakeholders within AU Members States, RECs and other Regional Mechanisms, Pan African institutions and relevant international organisations in designing and implementing energy strategies;
Maintains regular working relations with stakeholders in Member States and partner institutions in the execution of the department's mandate;
Coordinates the implementation of the AU Agenda 2063 flagship project under the mandate of the Division i.e. Grand Inga Dam Project
Represents the organisation at workshops, conferences, meetings and seminars and provide guidance on energy issues related to Africa and the department's work;
Manages and supervises employees within the division, ensures the timely delivery of the department's goals and effective staff performance evaluation;
Manages the work of the division and supervises direct reports to ensure the effective performance of Energy Division team and provides direction, regular feedback, coaching and mentoring paying appropriate attention to the personal and professional development of the staff in line with the organization's performance management policy and systems;
Ensures the delivery of the division's annual targets in line with the department's overall goals and ensures robust and timely monitoring and reporting;
Provides technical, managerial and administrative leadership and ensures efficient functioning of all units within the division;
Prepares periodic reports on Energy Division's activities and programmes and contribute to the preparation of the department's report and other monitoring and reporting obligations;
Contributes to the preparation of periodic financial and budget execution reports and monitor budget execution at division level;
Ensures the effective management of funds contributed to the organization;
Manages risk within the division and recommends mitigation strategies;
Builds and maintains good working relations and collaboration with other Divisions;
Contributes to the development of the departmental business continuity plan and ensures implementation at division level;
Maintains a positive work environment that facilitates collaboration and information sharing and is conducive to attracting, retaining, and motivating diverse talent.
Specific Responsibilities
Ensures development and implementation the Energy Division's programmes including policies, strategies and action plans.
Manages the Energy Division team' performance and provide technical and administration leadership and professional development of the staff.
Initiates and coordinates the work of the specialized technical committees and sub-committees on energy sector;
Coordinates the organization and servicing of workshops, seminars and meetings of Member States, RECs and other stakeholders on sectoral matters;
Supervision of staff, work organization and performance appraisal;
Preparation of budget and managing budget execution;
Preparation of work plans, monitoring and evaluation;
Work in close coordination with the African Energy Commission (AFREC) to ensure synergy and complementarity on planning, conducting and implementing energy policies, strategies, and programmes and in conducting studies, researches and analysis on the issues related to energy sector development in Africa;
Perform any other duties as may be assigned.
Academic Requirements and Relevant Experience
Master's Degree in the Energy field including Engineering, Energy Economics, Energy Management or related fields with twelve (12) years of relevant work experience of which seven (7) years should have been served at managerial level and five (5) years at supervisory level.
Required Skills:
Ability to initiate and promote collaborative approaches between geographically and culturally disparate partners;
Ability to establish and maintain effective partnerships and working relations both internally and externally;
Ability to develop and delegate clear program goals, plans and actions, including budgets, that are consistent with agreed strategies;
Ability to effectively lead, supervise, mentor, develop and evaluate staff;
Proficiency in one of the AU official working languages (French, English, Portuguese, Arabic, Kiswahili or Spanish) and fluency in another AU language(s) is an added advantage.
Leadership Competencies:
Strategic Perspective
Developing Others
Change Management
Managing Risk
Core Competencies:
Building Relationship
Foster Accountability Culture
Learning Orientation
Communicating with impact
Functional Competencies:
Conceptual thinking
Job Knowledge and information sharing:
Drive for result
Fosters Innovation
Tenure of Appointment:
The appointment will be made on a regular term contract for a period of three (3) years, of which the first twelve months shall be considered as a probationary period. Thereafter, the contract will be for a period of two years renewable, subject to satisfactory performance and deliverables.
Gender Mainstreaming:
The AU Commission is an equal opportunity employer and qualified women are strongly encouraged to apply.
Remuneration
Indicative basic salary of US 50,746.00 (P5 Step1) per annum plus other related entitlements e.g. Post adjustment ( 46% of basic salary), Housing allowance US$ 26,208.00.00 (per annum), and education allowance (100% of tuition and other education-related expenses for every eligible dependent up to a maximum of US$ 10,000.00 per child per annum), for internationally recruited staff and a maximum of $3,300 per child per annum for locally recruited staff.
How to Apply
Interested and qualified candidates should:
Click here to apply online
Note
Only candidates who have met all the requirements of the post and have been selected for an interview will be contacted.
Only applications registered online with a complete curriculum vitae (CV) attached will be considered.
The Africa Union is an equal opportunity employer and female candidates are strongly encouraged to apply.
Company: Nigeria LNG Limited
Job Title: Senior Process Control Engineer – Area A
To provide Process Control expertise to Production Units A/B/C for Area A to maximise plant safety, reliability, efficiency, and capacity and ensure technical integrity and process safety.
Main Accountabilities
To deliver frontline Process Control support and the delivery of frontline/ day to day Process Control support and application for the Production unit in base layer Process Control, Advanced Process Control (APC), safeguarding strategies, and turbo-machinery control to achieve production unit business objectives and goals.
To identify activities with longer term implications/scope, activities requiring more detail support / evaluation, or activities with wider scope/application and escalate those the Production support team for resolution and action.
To provide Process Control support for the production unit in Asset Management Systems (AMS) modules including Ensure Safe Production (ESP), Pro-active Technical Monitoring (PTM), Managing Threats and Opportunities (MTO), to ensure production unit integrity, reliability and safety targets are achieved.
To utilise best Process Control best practices for all Process Control deliverables and activities. To ensure that advice to operations is documented; including expected and realized economic impact to maintain the operating window to ensure safe and sustainable plant operations. To follow procedures to carry out work safely and consistently.
To help develop, Process Control engineers by identifying and managing competency gaps, coaching, mentoring, and assuring performance standards to achieve development objectives. To develop self by seeking opportunities for improvement and ensure adherence to the individual development plans.
To support technological adoption and implementation in Process Control for the production unit to achieve value for NLNG.
To collaborate with the Production Support team to review unit activities and operations including control system performance and develop strategies to continuously improve and achieve production unit business objectives and goals.
To demonstrate HSSE Leadership and champion Production Risks and Process Safety accountabilities to safely operate and manage production facilities and service contracts. Drive the review of and learnings from proactive observations and incidents.
Requirements
Bachelor's Degree in Chemical Engineering, Physics or Process Control at Second Class Lower Division (2.2) and above.
Minimum of 5 years post-graduation work experience, out of which a minimum of 3 years should have spent as a Process Control Engineer in the Oil and Gas industry. Experience with modern DCS systems, safeguarding systems, turbomachinery control, base layer control.
 Method of Application
Interested and qualified candidates should:
Click Here to Apply Online
Job / Application Requirements
Applicants should attach only the underlisted mandatory documents to their applications. Please do not attach any other documents except those listed below. All attachments must be in PDF format:

NYSC Completion Certificate or Exemption Dertificate
University Degree Certificate / Tertiary Institution certificate specified for the role you are applying for
Professional certificate(s) stated in the Job Description of the role you are applying for
Government-issued Birth Certificate
Copy of Secondary education certificate
Copy of Primary education certificate or testimonial
Curriculum Vitae (not more than 2 pages)

Applications must be completed online and should not be duplicated. Anyone who submits more than one application will be disqualified. Please review and ensure accuracy and completeness of all information provided on your application form before you submit. Any false information provided during or after the application process will lead to outright disqualification.
For the best user experience, please make use of laptops and desktops, not Mobile Phones.

The supported Internet browsers are:

Microsoft Internet Explorer – 11.0 & later
Mozilla Firefox – 63.0 & later
Apple Safari – 6.2 & later
Google Chrome – 68.0 & later.
Application Instructions
Click the link above to apply directly for this specific role or Click Here to follow the general application process
Click on "Register with Us" to register
If you have already registered, click on "Job Search".
Click on "Start" and the position advertised will be displayed.
Scroll down and select the position by clicking on the grey box in front of position
Click on "Apply"
Attach /upload copies of only the specified documents – on the Job Portal. Send your application once you have completed all the segments of the application portal
 E. HEALTH
Company: Reliance Health
Job Title: Head of Market Research
Description
The Head of Market Research will partner closely with product and brand marketing to drive the research and insights strategy.
The ideal candidate will be both analytical and creative, collaborative, and act like an owner.
We're excited about research leaders who have a strong results orientation and know how to create value in an agile, fast-paced, high-performing environment.
Job Responsibilities
Initiate, lead, and execute research to answer high-priority business questions such as: Business Health (e.g. NPS, Brand Trackers), Product and Marketing Assessment (e.g. Features tests, Concept Testing), Audience and Category assessments (e.g. Audience Segmentation and Targeting)
Design and recommend the best research methodology (qual / quant / behavioral)to answer complex business questions and manage end-to-end research projects, building on expertise in research and statistics to address key business challenges
Scope and design global research projects /action plans with key business goals and planning timelines in mind
Draft questionnaires and discussion
Manage end-to-end project set-up and execution (in-field) in close collaboration with the research operations team
Analyze data (using a variety of tools and resources) – includes survey-based data and linking to behavioral data when relevant
Translate research findings into clear business implications and drive increased interest for research through internal presentations, conference participation and events
Work closely with Product and Brand Marketing Stakeholders to ensure insights are converted to action
Ability to deliver on strategic research and insights, change stakeholder perceptions on product roadmap decisions and elevate the Market Research team by introducing new research methods
Ability to proactively shape and lead Sales Solutions market research prioritization through collaboration with cross-functional partners including product and brand marketing, UXR, product and business operations
Ability to recommend and execute on appropriate methodology based on business need and resourcing parameters – may include more in-depth in-house quantitative research, agile/quick-turn methods, and/or leveraging external research agency partners, as well as mix of ad hoc and tracking/programmatic research
Developing a curiosity and understanding around B2B sales and the behavior and mindset of sales professionals
Requirements
BA or BS Degree
7+ years of market research experience (e.g. designing questionnaires, data analysis/synthesis)
Experience with qualitative and quantitative research, synthesizing key implications
Experience working with and analyzing large data sets
Experience with influencing decisions in complex, matrixed organizations
Understanding of SaaS sales products and B2B research experience is a plus
Strong leadership and communication skills
Ability to analyze complex data sets
Advanced level in Excel and PowerPoint
Benefits
Join a market leader within the Insurance space
Attractive Salary & benefits
Unlimited leave days
Fantastic work culture
Work and learn from some of the best in the industry
Great work-life balance
Method of Application
Interested and qualified candidates should:
Click here to apply online
Company: Family Health International
Job Title: Associate Director, Finance
Project Description
Northeast Nigeria is currently facing a growing humanitarian crisis with a vast number of Internally Displaced Persons in need of emergency assistance.
These IDPs are living among host communities, lacking access to livelihoods and resources, ultimately leading to unprecedented levels of malnutrition and food insecurity.
FHI 360 has been working in Nigeria for over 30 years and responded to the humanitarian crisis in the NE for five years. In anticipation of a new project, and in support of ongoing ones, FHI360 seeks an experienced Associate Director, Finance to support our response to the humanitarian crisis in NE Nigeria.
Basic Function
The position holder will support the Director of Finance to manage responsibility for both accounting and finance for the FHI360 Nigeria Office and ensure compliance with the contractual requirements of funders with the objective of providing professional accountancy services consistent with generally accepted accounting principles
Duties and Responsibilities
Assist the Director of Finance in the supervision of the finance/accounting staff in the Country Office (CO) and state field offices.
With the Director of Finance, provide support with problem resolution on cash accounts, bank resolutions, accounting software, resolution of audited questioned costs, and financial close outs.
Provide support with the accounting workflow in the review and audit of FHI360 and sub-recipient reports for reimbursement of expenditures.
Analyse, develop and monitor accounting/fiscal control procedures and program budgets including monitoring cash flows and requesting for fund transfers from FHI/360HQ.
Prepare financial reports for FHI360 Nigeria to monitor and track obligations and expenditures.
Provide training and backstopping on the accounting software. Provide technical assistance on accounting and financial matters. Identify areas needing improvement and provide necessary staff development and training.
Assist FHI360/Nigeria Program staff in monitoring sub-project budgets in accordance with approved work plan activities. Prepare written and verbal responses to inquiries and requests for budgetary information.
In collaboration with the Director of Finance, prepare monthly and annual financial reports, including financial status of sub-projects account activities, with accompanying backup documentation and receipts.
Serve as a resource person to FHI360/Nigeria on funder financial regulations and FHI360/Nigeria accounting policies and procedures.
Supervise finance/accounting staff to ensure that duties are carried out according to schedule. Perform other duties as assigned.
Knowledge, Skills & Attributes
Proven ability in the management of large, multifaceted programs
Proven ability to present financial information to a non-financial audience
Ability to work with others and to develop and maintain compatibility among project staff, subcontractors and recipients of assistance
Proven ability in building capacity of organizations in financial management
Ability to represent FHI/Nigeria to donors, government officials and the NGO community in financial matters
Proven ability in supervising staff
Well-developed computer spread sheet skills
Familiarity with multiple program (i.e. donor) regulations on financial reporting
Ability to execute detail-oriented work rapidly and with a high level of accuracy.
High degree of proficiency in written and spoken English communication, including presentation and training skills.
Ability to manage tight deadlines and deliver high volumes of work with minimal supervision.
Working knowledge of relevant accounting software packages
Ability to travel in Nigeria minimum of 50%
Qualifications and Requirements
BSc / BA in Accounting, Finance, Business Administration, or related field and a minimum of 10 years relevant experience with at least 5 years in international development programs.
or MS/MA in Business Administration, Social Sciences or related field and a minimum of 8 years relevant experience with at least 5 years in international development programs.
Possession of CPA, ACA, ICAN, or recognized equivalent is required.
Expert knowledge of USAID and other donor regulations is required.
Method of Application
Interested and qualified candidates should:
Click here to apply online
MID-LEVEL JOBS
Mid-Level Jobs at: MTN Nigeria, Olam International, Binance , Wavis Investment Limited , Reliance Health.
A. SALES/MARKETING
Company: MTN Nigeria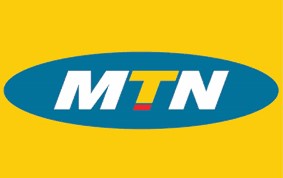 Job Title: Analyst – Customer Acquisition and Compliance, Sales and Distribution
Description
Collect, analyze and interpret a wide variety of Channel data and develop weekly/monthly reports in preparation for business review meetings.
Engage the regions to follow up on implementation of Customer Acquisition Channel Initiatives.
Provide and maintain a strong and reliable database to facilitate tracking and improvement of channel services and providing information enabling channel business decisions to be made.
Prepare monthly, quarterly and year to date (YTD) measurement reports.
Provide functional support to Customer Acquisition Manager
Evaluate performance measured against SIM registration channel objectives   in the following areas:

Trade Partner and Sub – Trade Partner  Environments
Walk-in-Centers
Mobile Lite
Connect Stores and Connect Points
Other Sim Registration Agents

Report and analyze SIM Card registration, SIMS availability/Supply and Distribution, Activations, Customer Retention/Churn trends and activity plans.
Maintain Customer Acquisition Channel members' database (SIM Registration Point and End Users Details).
Establish and maintain contact with external intelligence both locally and internationally, and verify the authenticity of the information received
Analyze relevant best practices and provide recommendations to Customer Acquisition Manager.
Educational Qualification
First Degree in Economics, Business Administration, Accounting or any related discipline
Fluent in English
Experience:
3–7 years' work experience comprising:
Experience working in a medium-sized organization:
Project  planning  and reporting, sales/marketing or related function
Experience using Data Mining Tools
Telecoms experience would be an added advantage
How to Apply
Interested and qualified candidates should:
Click here to apply online
Company: Olam International 
Job Title: Regional Sales Manager (RSM)
Job Description
The Regional Sales Manager for PFB would be responsible to plan & set objectives to achieve the top line and bottom line results of the Region as per the business plan within the defined budget.
The person would be responsible to plan and achieve the distribution and coverage objectives for the business set for the year and develop and retain a high-performance oriented team.
The incumbent would also be called to plan and execute Sales Promotional & market Development activities and ensure that any new product launches, and sales distribution objectives are met.
Key Deliverables
Design and implement the regional sales plan in line with distribution segment strategy
Translate the quarterly sales and revenue targets into comprehensive action plans that ensure their achievement
Monitor performance against plans and targets and takes remedial action in cases of shortfalls
Coordinate sales and distribution activities within the region
Monitor and report on competitor activities within the region and reports for action
Manage, co-ordinate and support distributors
New city / market / area opening – Distributor appointment / expansion
Redistribution – van sales working specialist / Strong in beat planning, outlet expansion & coverage
SFA working knowledge & data analysis to understand the need gap analysis and formulation an action plan
Managing large local teams across particular country / region.
Requirements
Master's Degree with 10 to 15 years of post-qualification industry experience, preferably FMCG background.
Prior experience in sales and distribution required.
Method of Application
Interested and qualified candidates should:
Click here to apply online
 3. Company: Binance
Job Title: Growth Marketing Manager – West Africa
 Responsibilities
Build and grow a robust paid media experimentation approach across creative, app store optimization and landing page optimization to help grow ROI;
Manage and grow strategic marketing partner relationships, channel experimentation, audience messaging, and spend accountability;
Manage new media partnerships end-to-end to drive measurable growth;
Work on integrated campaign, starting with strategy, brief and working on executing and measuring performance;
Ideate, test, iterate, and optimize growth via paid acquisition, retargeting, and product optimizations across web and native-app growth channels;
Constantly work on new channels, creatives and other ideas for experimentation, optimization and acquisition growth.
Requirements
Bachelor's Degree in Arts, Communications or any other related field;
Minimum of 6 years of relevant acquisition marketing experience, preferably growing a significant mobile customer base leveraging experimentation;
Proven marketing management experience with strong ownership and emotional intelligence;
Experience launching marketing initiatives (e.g. building an online forum, launching an ambassador program, creating an event series and writing an email newsletter);
Strong understanding of cryptocurrency related terminologies and trends and have a liking for crypto cultures;
Be able to work flexible and stretched hours to interact with the crypto community as frequently as possible;
Execution oriented mindset – with the humility, drive, and scrappiness to get it done.
Working at Binance
Competitive salary.
Do something meaningful; Be a part of the future of finance technology and the no.1 company in the industry
Fast moving, challenging and unique business problems
International work environment and flat organisation
Great career development opportunities in a growing company
Possibility for relocation and international transfers mid-career
Flexible working hours, Casual work attire.
Method of Application
Interested and qualified candidates should:
Click here to apply online
4. Company:  Wavis Investment Limited

Job Title: Business Growth Asociate
Responsibilities
Preparing marketing and sales strategies.
Define and execute sales plans, meet and exceed sales quotas through prospecting, qualifying, managing and closing sales opportunities within the assigned territory or beyond. Schedule meetings and presentations with prospects and sign them.
Develop and manage sales pipeline, prospect and assess sales and move multiple transactions simultaneously through the sales pipeline.
Conducting extensive research on competitors' products and services.
Ensuring the company meets the sales targets.
Handling complaints of the clients.
Negotiating the deals with the clients.
Taking feedbacks from the clients.
Creating marketing campaigns on social media platforms.
Maintaining a healthy relationship with the clients.
Working in collaboration with the Media department.
Answering client's questions in a professional manner.
Participating in exhibitions and conferences organized by the company.
Creating awareness of the products and services offered by the company.
Tracking sales data to ensure the company meets sales quotas.
Creating and presenting sales performance reports.
Sourcing for clients
Requirements
A Bachelor's Degree in Marketing, Mathematics, Business Administration, or related field.
2-4 years experience in marketing, Business Development, sales.
Understanding and knowledge of sales and marketing.
Strong analytical, organizational, and creative thinking skills.
Excellent communication, interpersonal, and customer service skills.
Knowledge of data analysis and report writing.
The ability to understand and follow company policies and procedures.
The ability to work under pressure.
How to Apply
Interested and qualified candidates should:
Click here to apply online
5. Company: Reliance Health
Job Title: Sales Associate
Description
We are looking for talented Sales Associates, who have in-depth knowledge and experience with sales process, excelling at lead generation, relationship building, and closing deals to meet our customer acquisition and revenue growth targets by keeping our company competitive and innovative.
Your Responsibilities
Identify new markets and business opportunities and increase sales.
Build and strengthen relationships with existing and new customers.
Manage and develop relationships with key internal and external stakeholders.
Promote and sell our services to target markets to meet their needs and achieve sales targets.
Closely following up on all business leads.
Maintain and grow strategic industry relationships and networks.
Overcome the client's resistance or hesitation and be able to offer solutions to problems
Achieve company objectives through effective planning, setting sales goals, analyzing performance data, and projecting future performance.
Set sales goals, compare performance to goals, and adjust goals as needed.
Generate leads and build and nurture client relationships.
Create and execute a strategic sales plan that expands the customer base and extends global reach.
Identify knowledge gaps within the team and develop a plan to fulfill them.
Oversee the sales team performance to ensure company targets are met by holding daily check-in to set their objectives and achievements.
Requirements
Skills Required:
Bachelor's Degree in Business, Marketing, Communications, or a related field.
Must have 2-4 years B2B sales experience preferably in health insurance or general insurance
Proven track record of setting sales goals, meeting targets, and closing deals.
Strong analytical, strategic thinking, and leadership skills.
Excellent ability to provide consultative guidance to prospects and customers
Ability to identify new markets and business opportunities to increase sales.
A quick learner with strong negotiating skills, with a track record of success who can inspire the same in others.
Benefits
Join a market leader within the Insurance space
Attractive Salary & benefits
Unlimited leave days
Free office lunch
Fantastic work culture
Work and learn from some of the best in the industry
Great work-life balance
How to Apply
Interested and qualified candidates should:
Click here to apply online
B. FINANCE/DIRECTOR
Company: Renmoney
Job Title: Team Lead, Collections
We are the Place for you, if
o    You're excited about technology and the future, and you're looking for a place to learn and grow.
o    You care a lot about detail and pride yourself in impeccable execution.
o    You can collect and analyze lots of data and feed in just the right amount of intuition to make sound decisions.
o    You are ready to work extremely hard, at a fast pace, to achieve audacious goals.
o    You love to speak up, ask questions and are comfortable challenging anyone or any idea.
The position
o    To supervise in-house collections of overdue and delinquent loans in the Collections department, by increasing collections rates and preventing roll-to-worse or non-performing status of the Banks' loan portfolio.
Responsibilities
o    The leadership, management, and control of collections on all overdue and delinquent accounts on a month-to-month basis to ensure 100% achievement of agreed benchmark on collections.
o    To maximise the collections rate in a prudent, cost-effective manner to ensure efficiency and effectiveness of collections.
o    Ensure achievement of monthly telephone collections targets through guidance and coaching of the telephone collectors.
o    Conduct monthly performance appraisal sessions with direct reports in line with stipulated career and performance management policies and procedures.
o    To assist with escalations and customer service gaps where necessary.
Requirements
o    Required: Minimum of 3 years' experience in collections, with advanced knowledge of collections procedures and best practices.
o    Preferred: Call centre experience an advantage
This job is Perfect for you if you
o    Enjoy adding structure and developing approaches to ambiguous problems
o    Are a self-starter, take initiative, work collaboratively and can self-manage in ambiguity
o    Have excellent verbal and written communication skills
o    Are excel and numbers-savvy and very detail oriented
You will not enjoy this job if you:
o    Work best in structured, hierarchical settings
o    Require clear, pre-set deliverables and constant direction
o    Are used to working in/with a large team.
What's in it for you
o    You'll receive competitive compensation and work with amazing people.
o    You'll work in a beautiful environment with a flat structure and solve complex, real-world challenges.
Method of Application
Interested and qualified candidates should:
Click here to apply online
  2. Company: The Coca-Cola Company
Job Title: Franchise Operations Analyst
Job Description / Summary
Support the franchise operations team best practices in sales forecasting, reporting, identification and prioritization of the systems strategic initiatives (Big Bets) through integrated analytics, revenue growth management (RGM) and route to market (RTM) principles to drive the overall franchise development plan for the Nigeria Franchise.
Responsibilities
Collaboration with Franchise Directors and other stakeholders ( Marketing, Channels, Finance  and Technical Teams) to map performance measures (dashboards) that deliver sustainable growth plans for each region and overall franchise.
Generate information and data sets, identifying trends and patterns and provide prescriptive insight to help sustain business growth.
Partnering with the regional directors'/ Channel team to develop the ABP strategic initiatives including volume, revenue, execution and resources.
Co-ordinate biweekly meeting between the Franchise Directors, ICE and Channel team to measure and evaluate all concluded or ongoing initiatives.
Project managing end-to-end system-wide cross-functional strategic initiatives, inclusive of opportunity identification, business case, progress tracking and reporting.
Co-ordinate  and consolidate the integrated franchise performance reporting  and corrective action feedback loop for regions.
Monitor and collate competitor activity and performance in conjunction with Franchise Directors, C&CL and bottler and track agreed system-aligned counter measure activities as required.
Function Related Activities / Key Responsibilities:
Analyse historical and forecasted trends and communicate results to franchise team identifying opportunities and providing optimal solutions on a weekly/monthly basis by region and category.
Collate competitor analysis, including promos and new products and new entrants within franchise geographies.
Project management: Oversee execution and performance tracking of regional initiatives (Big Bets) leveraging relevant global system best practices. This to include volume, revenue and execution metrics.
Lead the routine franchise performance reviews, tracking system progress vs. agreed/forecasted operational metrics to drive ABP commitments – Volume, System Revenue and Innovation initiatives Attends Mark Ops, C&CL and marketing forums to ensure franchise operations alignment.
Lead the franchise volume RE process in collaboration with Performance and Planning function (Finance) to provide business performance narrative (drivers & inhibitors) for system stakeholders (TCCC & System Partners).
Requirements
University / Bachelor's Degree
3 – 5 years work experience.
Strong project management track record, System operational experience, marketing, finance, strategy or C&CL background.
How to Apply
Interested and qualified candidates should:
Click here to apply online
3.  Company: PricewaterhouseCooper (PwC) Nigeria
Job Title: Managing Director
Job Summary
Our client is looking to expand its operations to different sectors and products and therefore seeks a Managing Director that can drive the proposed growth strategy for the short and long-term aspirations of the business.
Roles & Responsibilities
Initiate and establish corporate goals and objectives for consideration of the Board
Develop implementable business plans, company policies, and strategies
Responsible for the overall company's performance
Provide visionary leadership to the company and its employees
Responsible for business growth, profitability, and increasing shareholder return
Provide strategic advice to the board of Directors
Communicate, negotiate, and maintain trust relationships with shareholders, business partners, authorities, and other stakeholders
Ensure company operations comply with all applicable laws and regulations.
Develop, monitor, approve and implement policies and procedures appropriate to the operations of the company
Requirements
Minimum of First Degree (Degree in Engineering may be an advantage)
Master's Degree is preferred with professional certification in chosen field
Must have fifteen 15 years of working experience with a minimum of three years in a similar role
Significant experience at top management level
Proven experience in direct management and control of various simultaneously ongoing projects
Extensive experience developing and driving the implementation of strategic initiatives
Strong experience liaising with stakeholders including but not limited to clients, financial institutions, board members, and statutory agencies.
 Method of Application
Interested and qualified candidates should:
Click here to apply online
4.  Company: The OPEC Fund for International Development
Job Title: Human Resources (HR) Director
Job Profile
The incumbent is responsible for the development, implementation and execution of the OPEC Fund's Human Resources strategy through defined programs, annual work plans and processes with the aim of contributing towards the institution's strategic objectives.
The incumbent also ensures that human resources programs and initiatives are effective, efficient, and aligned to overall business objectives, in accordance with the departmental strategy and framework.
S/he manages three functions namely, Payroll, Compensation and Benefits, Talent Acquisition and HR Business Partnerships, and, HR Policies and Development.
Duties and Responsibilities
Functional Strategy Formation:
Defines the short, medium and long-term objectives of the HR Unit in line with the organization's Strategic Plan, and formulates the strategies to achieve these objectives to support the institution in reaching its strategic objectives, including the development of workforce planning strategies that deal with immediate and future human capacity requirements and planning policies.
The incumbent also participates in the development of the Corporate Services Department strategy.
Guidance and Advice:
Provides advice to (senior) management on the development of the strategy and plans based on reports and analyses from an HR perspective.
Organizational Structure:
Updates and recommends changes in the institution's structure, as needed, to reflect its needs and workload through a workforce planning exercise.
Organizational Capability Building:
Contributes to the institutional strengthening and capacity building of the OPEC Fund by developing and improving the institution's management and institutional processes and procedures, and participates in the committees relevant to these matters.
Policies and Procedures Development and Implementation:
Coordinates and performs the implementation of all strategic human resource related processes, i.e. talent acquisition, onboarding, learning & development, performance management, career management, and employee off-boarding, amongst others.
Analyzes present and expected future human resources capacity needs, succession planning, and ensures the execution of recruitment and selection of employees for key positions.
Coordinates the maintenance of policies and procedures concerning the institutional, management and human resource processes, as well as related research and studies.
Coordinates and performs facilitation and assistance programs to the Heads of Departments/Units/Functions concerning the organizational, management and human resource processes.
Initiates activities pertaining to employee engagement and work/life programs.
Performs employee facilitation programs, including personal counseling for job related problems.
Data Analysis and Reporting:
Maintains up-to-date information on competitive compensation practices and trends worldwide; and the monitoring of cost of living and market conditions, which affect the attainment of the OPEC Fund's objectives in attracting and retaining high quality employees.
Ensures that all related HR data is well and continually analyzed; prepares regular and ad-hoc reports, as necessary.
People Management:
Provides strategic and hands-on leadership to various Professionals across the HR Unit and ensures high staff engagement and performance.
As a permanent member of the ad-hoc recruitment committee, conducts interviews with job applicants; executes the hiring administration for the selected candidates.
Leads the HR Unit by inspiring and motivating the team to maintain the highest level of engagement with the institution.
Carries out other tasks assigned by the Senior Director, Corporate Services Department.
Qualifications and Experience
A Master's Degree in Business Administration / Human Resource Management or related studies.
15 years relevant professional experience (institutional, management and Human Resource processes), with at least 7 years at a senior level.
Experience from an international development institution is preferable (at least 5 years).
Fluent in English. A good working knowledge of Arabic, German, Spanish or French is an added advantage.
Competencies:
Demonstrates strong strategic and planning abilities.
Well-versed in applying analytical and problem-solving skills to complex situations.
Excellent communication skills that result in long-term and deep relationships with stakeholders creating trust and forming a positive long-term image/impression.
Able to work in an international multi-cultural environment, resolving conflicts with sensitivity and respect for diversity.
Able to ensure that team performance is in line with the vision and mission of the institution.
Conscientious and efficient in meeting commitments, observing deadlines and achieving results.
Creates team commitment and drives people's inspiration.
Method of Application
Interested and qualified candidates should:
Click here to apply online
5. Company: Development Alternatives Incorporated (DAI)
Job Title: Public Financial Management (PFM) Advisor – Consultancy
Background:
The purpose of the five-year (2020-2025) "State Accountability, Transparency and Effectiveness" ("State2State") Activity is to increase the accountability, transparency, and effectiveness of governance in selected state and local governments (LGAs) in Nigeria.
From the project main office in Bauchi, State2State is currently working in the following six core states, along with a small project component at the national/federal level: Adamawa, Akwa Ibom, Bauchi, Ebonyi, Gombe and Sokoto.
State2State's overall purpose will be achieved by supporting three mutually supportive development objectives: 
Strengthening public financial management systems that include public procurement, and how these systems relate to better delivery of services in three key sectors, namely basic education, primary health care, and water, sanitation, and hygiene (WASH).
Increasing government responsiveness to citizen needs and priorities.
Improving government and civil society capacity to manage conflict (through work on prevention, mitigation, and reconciliation with the earlier mentioned three sectoral partners, not stand-alone assistance to the police or judiciary).
State2State will strengthen subnational governance systems in a sustainable manner, supporting the efforts of local reformers and building on locally derived solutions including, to the extent possible, good practices and reforms that are already working well in other parts of Nigeria.
Position Objectives
The PFM Advisor will have a primary technical leadership role along with a secondary role of activity coordination of PFM Specialists, Internally Generated Revenue (IGR) Specialist, and STTA PFM/IGR consultants, across core states. Instrumental to successful coordination will be the facilitation of timely and quality communication ensuring staff properly plans for and is responsive to the State2State contract.
All PFM work must explicitly address intermediate and sub-intermediate results and specific performance indicators per the annual workplan and monitoring, evaluation and learning (MEL) plan.
The PFM Advisor will travel to state offices and expansion states (TBC with USAID) to engage with stakeholders and State2State teams, working closely with state government structures through which technical assistance is closely coordinated.
Responsibilities
Working together with the state-based teams and main office technical staff, the PFM Advisor will provide technical leadership to PFM technical assistance provided to beneficiary states, and this support will include new perspectives and approaches that are aligned with good practices and cross-cutting lenses such as gender, equity, and social inclusion (GESI), and conflict management.
Ongoing and prospective areas of technical assistance that will be led, managed, or overseen by the PFM Advisor include, but are not limited to, the following:
Mentoring team members and working with project beneficiary states and partners to update or complete participatory and bottom-up initiatives in policy and planning such as State Development Plans (SDP), Medium-Term Expenditure Frameworks (MTEFs) and Medium-Term Sector Strategies (MTSS).
Supporting the development and execution of states' annual procurement plans that promote greater transparency, reduce risk, and support efficient service delivery.
Facilitating capacity building in PFM areas such as internal auditing and development of resources such as training manuals.
Helping to design, develop, and implement strategies for greater internally generated revenue (IGR), and public-private partnerships.
Working in tandem with and managing, as appropriate, technical staff and short-term technical assistance in support of PFM activities.
PFM technical review and feedback for State Development Plans.
PFM technical review and feedback for Internally Generated Revenue (IGR) Expansion Strategies and associated IGR 'Blueprint' for mapping roles/responsibilities required to improve IGR at the state level.
Other duties of a reasonable nature as assigned by the Chief of Party.
Deliverables
Short technical report that assesses S2S technical assistance for PFM initiatives and recommendations for scaling-up activities.
State Annual Procurement Plans
Detailed PFM Unit Quarterly Workplan through December 2022 for core and expansion (TBC) states:

A 'living document' reflective of ongoing Y2 activities and proposed Y3 activities to ensure proper communication, coordination, planning and implementation among all PFM Unit staff, STTAs, et al.

International STTA report (template to be provided by State2State project).
Minimum Qualifications
Bachelor's Degree in a relevant field such as Economics, Political Science, Social Sciences, Law, Finance / Accounting, and Development Studies.
Master's is preferred.
Ten (10) years of experience in PFM activities, with previous experience in the successful implementation of international development activities.
Strong leadership skills with demonstrated experience managing teams.
Experience with USAID programs is highly preferred.
Previous experience working in Nigeria is preferred.
Excellent oral and written communication skills.
Method of Application
Interested and qualified candidates should:
Click here to apply online
Note: This consultancy is only open to individuals that possess U.S. and/or Nigerian citizenship.
 C. IT/ENGINEERING
1. Company: PalmPay
Job Title: Senior Software Engineer
About the Role
o    We are looking for a strong Middle-Senior Engineer to work in the payment network team responsible for designing and investigating channel integration.
o    As a self-motivated and enthusiastic member of our team, you will work with extremely hardworking peers in a fun environment.
o    You will work in an agile environment with a focus on problem-solving and engineering perfection.
Job Responsibilities
o    Work throughout all phases of the channel integration process independently as well as work jointly with other team members
o    Collaborate with architects, product management, developer, QE, and Operations teams to work on innovative solutions in alignment with development goals and principles
o    Produce clear, well-documented debug report docs and participate in issue fixing, and service stable improvement with developers, analysts, and product managers. Good understanding of business problems.
o    Responsible for leading engineering support, release, and on-call responsibilities for an always-on 24×7 site.
Job Requirements
o    8+ years of software design and IT support experience with, a solid foundation in computer science.
o    Strong experience in Fintech, the Bank industry, and the PTSP industry. Experience working in InterSwitch, UPSL, NIBSS, and 3Line is preferred.
o    5+ years of experience in software development using Java, SOAP, RESTful Web Services, and Micro Service. Experience with a shell script, and network is a major plus.
o    Ability to adapt to changing business priorities and to thrive under pressure
o    Excellent decision-making, communication, and collaboration skills.
How to Apply
Interested and qualified candidates should:
Click here to apply online
2. Company: Asset & Resource Management Holding Company
Job Title:  Lead Software Developer
Description
The Software Development Team Lead will be part of an agile development team, building and working on enterprise grade software systems on top of the Microsoft development stack.
The Lead Software Developer will provide technical and team leadership through coaching and mentorship.
Duties and Responsibilities
Develop and deliver high quality application engineering deliverables in accordance with the project timeline, adherence to global standards/principles, usability design standards
Guide team development efforts towards successful project delivery.
Provide technical leadership to teammates through coaching and mentorship.
Maintain high standards of software quality within the team by establishing good practices and habits.
Identify and encourage areas for growth and improvement within the team.
Collaborate with other software developers, business analysts and software architects to plan, design, develop, test, and maintain web- and desktop-based business applications built on Microsoft technologies.
Assist in the collection and documentation of user's requirements, development of user stories, estimates and work plans. Prepare reports, manuals and other documentation on the status, operation, and maintenance of software.
Design, develop, and unit test applications in accordance with established standards.
Participate in peer-reviews of solution designs and related code, and package and support deployment of releases. Work with teammates in the migration of legacy applications to current Microsoft technologies.
Develop, refine, and tune integrations between applications.
Analyze and resolve technical and application problems.
Assess opportunities for application and process improvement and prepare documentation of rationale to share with team members and other affected parties.
Adhere to high-quality development principles while delivering solutions on-time and on budget
Provide third-level support to business users.
Requirements
Candidates should possess a relevant qualification
Minimum of 2 years relevant work experience building, securing, integrating, and delivering enterprise-wide web applications using Microsoft and other technologies for large organizations on complex projects within the financial services or management sector.
Experience designing technical solutions for Microsoft-centric solutions based on industry standards using Azure IaaS, PaaS and SaaS capabilities.
Proficient with Microsoft .NET 3.5+ development using C# In depth knowledge and experience with core Microsoft. Net technologies including: WCF, WPF, WF, LINQ and EF
Proven experience developing applications targeted for deployment on Microsoft Azure
Experience in client-side development experience, with strong skills in: HTML5, Javascript, jQuery, Angular, React and other libraries, CSS
Experience of working with applications that have a SQL Server backend (SQL Server 2014 and newer), Team Foundation Server, DevOps, Git/Github.
Experience with MongoDB or other document databases, WCF, WPF, VBA and SharePoint would be a plus
Experience with automated testing Experience with agile development methodologies including Kanban and Scrum
Comprehensive understanding of object oriented and service-oriented application development techniques and theories
Internally motivated, able to work proficiently both independently and in a team environment
Effective communication skills with both internal team members and external business stakeholders
Strong initiative to find ways to improve solutions, systems, and processes.
Method of Application
Interested and qualified candidates should:
Click here to apply online
Company: Seven-Up Bottling Company Limited
Job Title: IT Project Specialist
Key Responsibilities
Lead or support all aspects of process implementations plan.
Design and implement an appropriate integration approach to optimize business performance.
Reviews new product, develops project plans and ensures that implementations are completed on time, within budget, and meets expectations.
Coach and prepare users for successful rollouts of the applications.
Ensure effective transfer of information learned in training to the work environment.
Manage the implementation of ERP projects from end to end.
Identifies structural weaknesses in the use of the application and prepares changes in the design or tuning.
Build and maintain relationships withird-party vendors and internal users.
Liaise withird-party vendors when issues traverse multiple systems.
Analyse performance base-line metrics data to enable measurement of cost-savings and time-savings as a result of implemented processes.
Recommend improvements to existing processes and identify areas for elimination.
Track all project costs to budget, project progress to schedule, and prepare cost-to‐complete reports.
Requirement
Candidates should possess relevant qualifications.
Method of Application
Interested and qualified candidates should send their CV to: careers@sevenup.org using the Job Title as the subject of the mail.
Company: Lorache Consulting Limited
Job Title: Mechanical Supervisor / Plant Engineer
Responsibilities:
Administer and resolve all technical maintenance issues.
Maintain an efficient and safe working environment for all employees.
Ensure compliance to all state and federal regulations and design appropriate plant maintenance programs to reduce all downtime.
Monitor all capital improvement projects and organize various performance appraisals and recommend training programs as per requirement.
Perform regular audit on all safety control programs.
Design efficient training programs and prepare all short- and long-term programs and ensure achievement of all objectives with required budget.
Prepare reports for all client activities and ensure compliance to all state and federal laws.
Prepare an efficient schedule for all production operations and assist in installation and maintenance of all machines and tools.
Collaborate with various departments to maintain mechanical integrity of all plant programs.
Design all preventive maintenance programs in coordination with production and engineering staff.
Analyze all equipment requirements and assist in requisition of all tools and equipment.
Resolve all maintenance issues and recommend improvements to same if required.
Maintain and review everyday logs and assist to resolve all issues and provide support to all engineering activities and participate in all facilities maintenance meetings.
Review and recommend improvements of all SOP procedures and perform troubleshoot on all plant activities and resolve all issues and assist facilities manager to implement all changes.
Validate all systems and prepare required documents for all installation proves.
Provide an efficient interface with all automation and validation processes sand provide training to all engineers and operators.
Provide an efficient interface with engineering department to evaluate all upcoming capital projects and analyze and obtain required feedback for all equipment and layouts.
Job Specific Skills
Interested candidates should possess a Bachelor's Degree in relevant fields with 2 – 5 years work experience.
Leadership Skills
Team Management
Logical Reasoning
Precisive
Requirements:
Great educational background, preferably in the fields of mechanical engineering or related field
Proven working experience as a mechanical supervisor in the pharmaceutical sector
Solid technical background, with understanding or hands-on experience in pharmaceutical sector
Excellent logical thinking
Solid organizational skills including attention to detail and multi-tasking skills
How to Apply
Interested and qualified candidate should send their CV to: lorachevacancy@gmail.com using the job role as the subject of the mail.
Company: OPay
Job Title: POS Technician
Job Summary
The Technician is responsible for but are not limited to providing technical support in troubleshooting, solutions to transactional errors, identifying terminal errors and recommending solutions, and managing POS Merchant settlements & reconciliation by working with the e-channels backing to ensure merchants' POS disputes are resolved.
Key Duties
Supports and maintains merchants POS systems and terminals
Perform diagnosis, troubleshooting, hardware repairs of POS systems , backup and other maintenance tasks.
Managing the maintenance of all the POS terminals via Terminal management system with firmware and applications upgrade.
Provide System Administration for POS Terminal Management system
Monitor and report on activities and provide relevant management information for the solutions.
Serve as advisor to our employees by answering all of their sales related questions and concerns.
Requirements
Minimum of B.Sc. in renowned tertiary institution
Good repairs and technical experience with POS and similar electronic devices
Must have at least 1 years' experience in POS / Terminals maintenance and repairs and technical support.
Good communication and technical skills.
Method of Application
Interested and qualified candidates should:
Click here to apply online
GRADUATE ENTRY JOBS
Company: Prospa
Job Title: Graduate Trainee
Job Description
We are constantly on the lookout for great talent who will work with us to build a brand that is passionate about delivering excellent services to our members.
As a Graduate Trainee, you have the advantage of working with different teams within the company. This puts you in a position to understand how individual teams operate, and helps you better align your interests.
Responsibilities
What you'll do:
Participate in trainings and work with several departments within the company
Analyze existing systems and offer new ideas for improvement
Research, analyze and interpret data from various sources
Convert analysis into business insights
Bring positive energy into the company, and form lasting professional relationships with staff
Requirements
What you'll need:
A Degree in a relevant field
A positive attitude and a growth mindset
Adaptability, willingness to learn new skills and commitment to exceptional delivery
Excellent written and verbal communication skills
Excellent research abilities and a willingness to grow
Strong problem-solving and analytical skills
Attention to detail
High self-initiative.
How to Apply
Interested and qualified candidates should:
Click here to aply online
Company: Ericsson
Job Title: Engineering Graduate
Job Description
Ericsson is growing!  Our Ericsson Graduate Program will start in March 2023 and focuses on technology leadership. We aim to attract and guide the most hardworking, innovative and creative technology minds.
We are looking for Engineering Graduates who have completed their studies between 2020 and 2021 with one of the following Bachelor's Degrees:
Computer Science / Software / Computer Engineering / IT or Information Systems / Networks Engineering / Communications degrees with a focus on Telecommunications
Candidate should not have more than 1 year of work experience
Candidates should have completed their NYSC program
To be successful in the role you must have:
Basic Network level competence
Database Understanding
Basic understanding of programming and scripting language
Broad Technical Acumen
Entrepreneurial & commercial thinking
Problem Solving Ability
Creative Thinking
Good planning and organizing skills
Teamwork & collaboration skills
Presentation skills (oral and written)
Proficiency in Microsoft office
Good Communication skills
What We are Offering You
12 months (plus) graduate program – we offer you a great training program before you move into an experienced job
Explore your passion for innovation and your desire to join a leader. You'll enjoy an open, inspiring culture that encourages idea generation and thought exploration
Working in an international environment with colleagues from all over the world.
Continuous on-the-job training, in classrooms and via e-learning.
A mentor and buddy program.
An opportunity to work for the Global leader in the Telecommunications industry.
Mentorship programs provided by senior specialists in the industry.
Method of Application
Interested and qualified candidates should:
Click here to apply online
Note
We believe in growing our graduates and giving them a chance to have the best possible start in their career.
Graduates at Ericsson gain valuable work experience, skills and knowledge that will assist them in furthering their career.
We therefore not only let you work with the teams on live projects, but you will be receiving training courses throughout the program and will also be assigned a dedicated mentor who will be providing formal as well as informal mentorship.
Company: Leadway Assurance Company Limited

Job Title: Graduate Trainee
Qualifications
Not more than 28 years by December 31, 2022
Possess a University Degree in any discipline with a minimum of a Second Class Lower
Completed the mandatory NYSC programme
Demonstrated digital skills, is a key consideration.
How to Apply
Interested and qualified candidates should:
Click here to apply online
.
Company: Artee Group. 
Job Title: Learning and Development Trainee
Primary Functions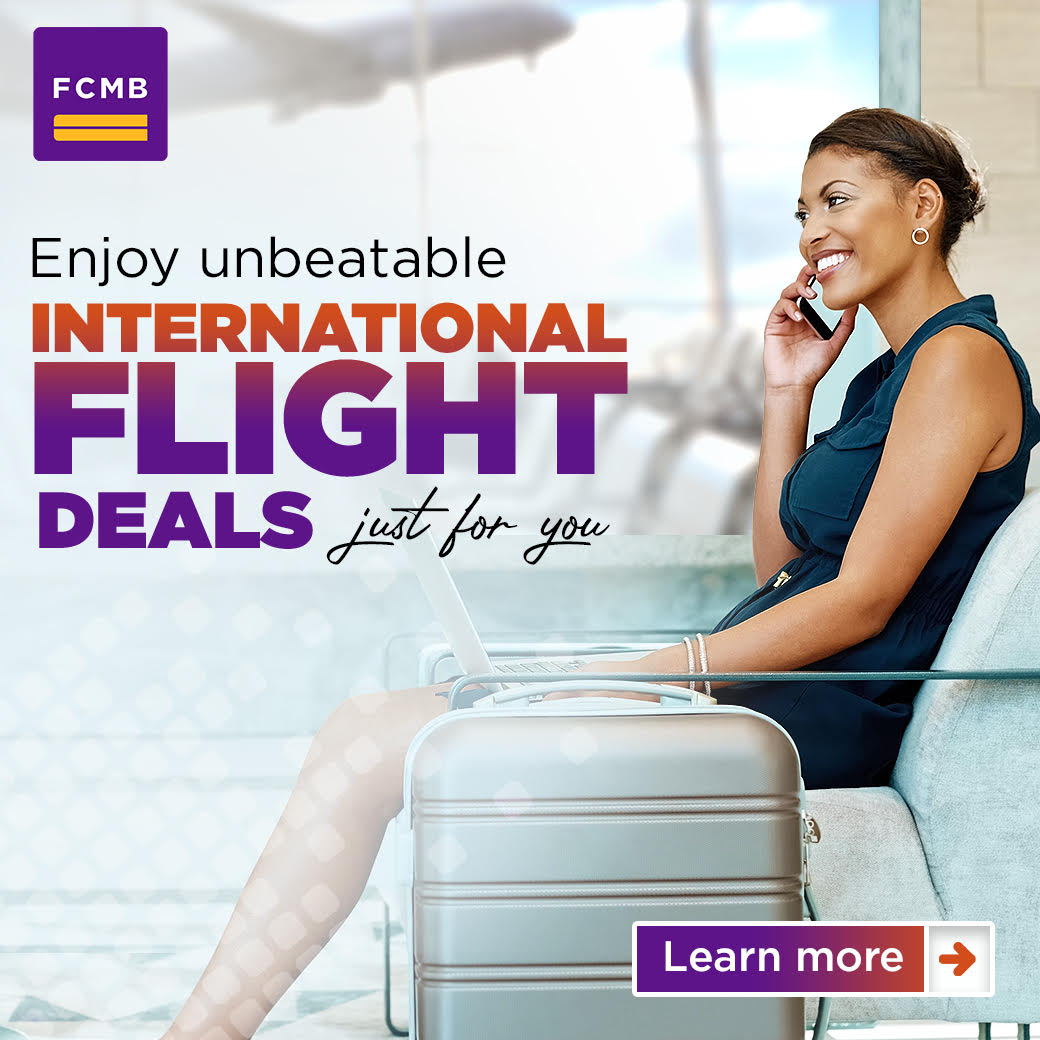 Schedule appropriate training sessions
Maintaining and updating the training database
Maintain hard and soft copies of all training related materials
Recommend new topics.
Coordinate with Head Office HR Location HR department for training
Collecting the review of employees from Head Office HR +Location HR to liaise with Corporate trainer
Training evaluation.
Qualifications / Skill Set
Interested candidates should possess a B.Sc Degree / HND qualification with at least 1 year work experience.
Communication skill
Interpersonal skill
Proficiency in Microsoft Excel and Powerpoint.
Relationship handling skills
Planning and organising.
Method of Application
Interested and qualified candidates should forward their CV to: careers@arteegroup.com using the Job Title as the subject of the mail.