"The prevalent objective view at the AfDB is that every President brings in his own people; Dr. Adesina has only tried to achieve the number they attain in two terms in only two years. (He is the first President from Nigeria). One former President is said to have elevated an economist he was dating to the position of chief economist of a major member-state. The charismatic Adesina is also said to have been very bullish in having his way, thus making enemies".
On Thursday, May 7 2007, Professor Paul Wolfowitz announced that he was resigning as the President of the World Bank after just two years on the job. The political scientist and neo-conservative, who was widely seen as the architect of the Iraqi war, had tried to stay on despite allegations that he arranged a $60,000 salary rise for his girlfriend.  The woman, Shaha Riza, an Oxford graduate and gender expert who joined the World Bank in 1997, had begun dating Wolfowitz while he was the Deputy Secretary of Defense of the United States of America.
President George Bush, to whom Wolfowitz was very close, had to withdraw support because the Europeans insisted (in private discussions) that serious misconduct had taken place. By June 2007, Wolfowitz was gone despite the Board of the World Bank's statement that accepted he "acted ethically and in good faith" and that explained that "a number of mistakes were made by a number of individuals in handling the matter under consideration…"
Wolfowitz's exit was triggered by anonymous complaints from two staff that he had asked the human resources department to grant the generous pay rise.
Now in his mid-70s, Wolfowitz must be astonished by how the President of the African Development Bank (AfDB), Nigeria's Dr. Akinwunmi Adesina, has survived a gale of whistleblowers' allegations that he helped his friends secure jobs at the bank.
Consider just one of them. The AfDB hired Mr. Victor Oladokun, Dr. Adesina's old friend from their days at the former University of Ife, first as a public communications consultant and subsequently as Director of Communications. Oladokun got the positions despite not having worked for a single day in a policy communications role or in a development or multilateral institution. He has spent the greater part of his career as a broadcaster on a Christian television station. In his defense, Dr. Adesina correctly pointed out that no AfDB rule bars the President's friends from working at the bank.
There are other allegations of AfDB hiring friends who may not have gotten in without Dr. Adesina's help. It is said that he sometimes instructed the human resources department to shortlist and employ his preferred candidates.  Three Directors of Human Resources left the bank during Dr. Adesina's first four years as President.
The prevalent objective view at the AfDB is that every President brings in his own people; Dr. Adesina has only tried to achieve the number they attain in two terms in only two years. (He is the first President from Nigeria). One former President is said to have elevated an economist he was dating to the position of chief economist of a major member-state. The charismatic Adesina is also said to have been very bullish in having his way, thus making enemies.
Anti-African Plots and African Exceptionalism
It requires very little evidence to convince even highly educated Nigerians of the existence of a Western plot to oppress and repress Africa. The AfDB crisis which saw America, supported by Denmark, Sweden, Norway and Finland, pushing to have the allegations against Dr. Adesina reexamined by independent external investigators provided a lot of material for conspiracy theorising.
In February 2020, the World Bank President David Malpass criticized regional development banks, naming the Asian Development Bank, the African Development Bank, and the European Bank for Reconstruction and Development, for worsening the debt burden of developing countries. He accused the development banks of lending without demanding domestic policy reforms which would enable the countries to generate economic growth. Malpass had cited ADB and AfDB's lending to Nigeria, South Africa and Pakistan as examples. Only Dr. Adesina's AfDB responded to Malpass with a very combative statement replete with illogicalities.
The AfDB statement pointed out that "the World Bank's operations approved for Africa in the 2018 fiscal year amounted to $20.2bn, compared to $10.1bn by the African Development Bank", implying that the World Bank is even more guilty of lending to a poor policy environment. But the World Bank could have lent money to African countries with better policies rather than Nigeria and South Africa which David Malpass singled out.
Besides, the World Bank mostly lends towards projects and could hence, to an extent, stipulate specific conditions required for the projects to deliver intended benefits. The African Development Bank had handed over cash (budget support" in development aid speak) which governments could largely spend the way they pleased despite abundant evidence Nigeria and South Africa were misusing their own funds. An internal press unit report on AfDB's website documents Nigeria's appreciation to the bank for providing "a much-needed lifeline at a time when it was very difficult to secure budget support loans from anywhere else." Nigeria did not receive budget support loans from "anywhere else" because the Nigerian government had chosen to spend more on fuel subsidy than on education and healthcare and to waste its reduced oil earnings on defending the naira.
The AfDB also insisted in its response to Malpass that "there is no systemic risk of debt distress". The reckless statement was seized upon as one of Dr. Adesina's sins for which the American Treasury Secretary, Steven Mnuchin, was seeking to eject him from the African Development Bank.
Video clips in which Dr. Adesina revealed deep development insights such as the need for Africa to transform cocoa into chocolates, an aspiration which any Nigerian above 40 years had heard since kindergarten days, were adduced as evidence of why the Westerners wanted him out. Pundits also cited Dr. Adesina's dalliance with Chinese development finance as the reason the Americans were out to get him.
It was thus within a very auspicious climate of public opinion that Dr. Adesina launched a full-scale pan-African campaign to prevent the independent investigation that the so-called non-regional shareholders, led by the Americans, demanded.
African elders and notable advocates of good governance such as former Nigerian Presidents, Olusegun Obasanjo and Goodluck Jonathan, were recruited to issue statements of support. There were reports that President Muhammadu Buhari let Dr. Adesina have use of his presidential jet so he could crisscross Africa to rally support. An elaborate media campaign was also initiated. It looked more like a battle for APC or PDP primaries ticket rather than the usual behind-the-scenes jockeying for the headship of multilateral institutions.
Dr. Akinwunmi Adesina's June 8 2020 submission to the AfDB Ethics Committee to address the 16 allegations against him, which found its way into the Nigerian media, stoutly defended the credentials of his friends that the bank had hired. Victor Oladokun, whose company was hired for a three-month communications consulting assignment at the cost of $326,000, is described as "a highly accomplished globally respected leader in communications, with well over 30 years of global practice and corporate experience".
Dr. Adesina explained in his statement that Mr. Oladokun's company 3D Global Consult had to be hired to "save" the AfDB's annual general meeting from a crisis after the last Director of Communications resigned abruptly 7 weeks to the AGM. So many questions arise. Is the Communications Department of the AfDB so short of staff it could not have executed communications support for the AGM? How often does a "highly accomplished globally respected leader in communications", whose company commands $326,000 fees for three-month gigs, usually leave their company to work full-time in a regional bank? We found neither a website for Mr. Oladokun's 3-D Global Consult nor a single person on LinkedIn working for the company. Dr. Adesina's statement contained superlative descriptions of the qualifications of his other friends that the AfDB hired.
Mnuchin, the American Secretary of Treasury, expressed "deep reservations about the integrity of the committee's process" i.e. the original investigation by the AfDB's Ethics Committee which dismissed the allegations against Dr. Adesina because the whistleblowers had failed to provide evidence, arguing that this would reveal their identities. It seems AfDB rules prevent the Ethics Committee from investigating the allegations itself. The "in-depth investigation" the Americans demanded would have involved an attempt to garner evidence from people involved in recruitment at the AfDB, including the HR Directors who have left the bank. It would have conclusively verified if it was indeed the outstanding qualifications of Dr. Adesina's friends that got them jobs at the bank.
Dr. Adesina's pan-African campaign against the US-led demand for an independent investigation resulted in a compromise. Rather than the new investigation Mnuchin called for, the Americans agreed to have the AfDB's Ethics Committee's report reviewed by an Independent Review Panel which on July 28 reported that it concurred with "the committee in its findings in respect of all the allegations against the president and finds that they were properly considered and dismissed by the committee."
Dunyako Ahmadu, a former lawyer at the AfDB, commented that Dr. Adesina's "final exoneration" by the external panel amounts to merely rubber-stamping the ethics committee's findings. Mr. Ahmadu, now a counsel at the Washington firm, AEGIS Law, told the Financial Times, "The notion of putting the burden on whistleblowers to provide substantive evidence is completely misplaced." Ahmadu said that the AfDB should have investigated the allegations against Dr. Adesina rather than dismiss them on procedural grounds i.e. because the whistleblowers did not supply the ethics committee with evidence. What kind of evidence could whistleblowers who wished to remain anonymous have sent by email or courier to prove that the President intervened to have his friends hired by the bank?
African elites often choose to and often get away with operating according to a different set of standards using the continent's sad history of unequal relations with the West as a shield. Even the Western media has skirted around the allegations against the AfDB President, wary of being accused of racism. It may not be worth asking if a Singaporean or South Korean in Dr. Adesina's position would have survived because these countries would not have risked relations with the American Treasury no matter the merits of an international bureaucrat's case. Even the American President had to withdraw support for Wolfowitz in order not to strain relations with European allies. National interests are permanent while the jostling for a specific position is transient.
The Nigerian Government openly confronted major shareholders of the AfDB over Dr. Adesina's second term, riding on public perception that white people were dictating to Africans how to run a bank owned by Africans. An insider at the AfDB said in May 2020 after Mnuchin asked for an independent investigation, "I think AfDB is Africa's most valuable institution…But what you have now is the biggest paymaster, the US, in a stand-off against the Africans. If you read Mnuchin's letter carefully, it has put the bank on notice". Nigerians poorly understand how important shareholders like the USA could be to the AfDB and hence their economy and their livelihoods.
The African Development Bank's Euro-American Triple A
Many Nigerians think that America was trying to dictate to African countries because Africa is poor, the belief being that other regions fund and run their development banks completely independently. In reality, America is either the largest or second-largest shareholder in all regional development banks. This is why, unlike Dr. Adesina, a President of the Asian Development Bank would not openly send ripostes the way of the World Bank President, an appointee of the American President and in Malpass' case, also a very close friend of the Treasury Secretary, Steven Mnuchin.
Leaving African countries to solely fund the AfDB, as some Nigerians who rue the fact that the advice of former Nigerian President Shehu Shagari to this effect was rejected in 1982 want, is asking the world's poorest and most capital-starved region to reject funds that much richer regions are assiduously courting to invest in their development. The United States of America is the largest shareholder even in the European Bank for Reconstruction and Development.
Regional Development Banks and Top 5 Shareholders
The African Development Bank's dependence on the non-regionals like the USA, France, Britain, Denmark etc. is even much deeper than their 41% shareholding suggests. They guarantee the much-vaunted AfDB's Triple A credit rating. The funds that the AfDB invests in African countries is mostly raised from private investors in the West; the bank requires good credit rating to raise funds in adequate quantity and at low-interest rates. The AfDB's credit rating depends on the credit rating agencies' and investors' perceptions of the capacity of its shareholders to cough up some of the capital shares they have subscribed to but not paid up.
In case the AfDB loses the investors' funds it lends to member countries, capital would have to be "called up" from shareholders. The large shareholding of Nigeria is hardly worth the paper it is written on; Nigeria pays out close to three quarters of its income to service debt and lacks the funds to invest even in its own needs. Even before the coronavirus pandemic, Nigeria paid 9. 248% interest to borrow from western capital markets while Germany paid only 0.031% on similar 30-year bonds, a reflection of Nigeria's very poor credit rating.
The two other AfDB major African shareholders, Egypt and South Africa, are scarcely in better fiscal health. Both have had to borrow from the IMF; due to its fiscal problems, South Africa now borrows from domestic investors at a higher interest rate than Nigeria. Very clearly without the so-called non-regional shareholders, AfDB credit rating would be near junk status. No investor would lend money to the AfDB because Nigeria or South Africa would cover potential losses by paying up part of their share capital.
There is even another big benefit of having non-regional shareholders – they have contributed to the share capital and guarantee AfDB's credit rating but do not borrow funds from the AfDB.
The Cost of the Victory
At current oil prices and without debt relief, Nigeria is due to devote more than 90% of its income in 2020 to servicing debt and is facing a severe foreign currency shortage that is hindering the ability of businesses to import goods and industrial inputs. Africa is also due to pay $44 billion in 2020 to service debt at a time when countries in the region are struggling to find money to spend on healthcare. The American Treasury Secretary usually has a weighty voice in discussions of things such as debt relief or generous IMF programmes that supply struggling countries with billions of dollars at very low interest rates. (It is worth stating that Nigeria has never been advanced funds under an IMF programme).
If Nigeria had serious plans to mobilise external public financing for its development or plead the case for debt relief for Africa, it would certainly not have so publicly picked a fight with the American Treasury Secretary. It is often the case that international development lenders see the urgency for Nigeria to improve the external financing of its economy affordably i.e. through cheaper borrowing from international public institutions such as the IMF more than the Nigerian Government itself does.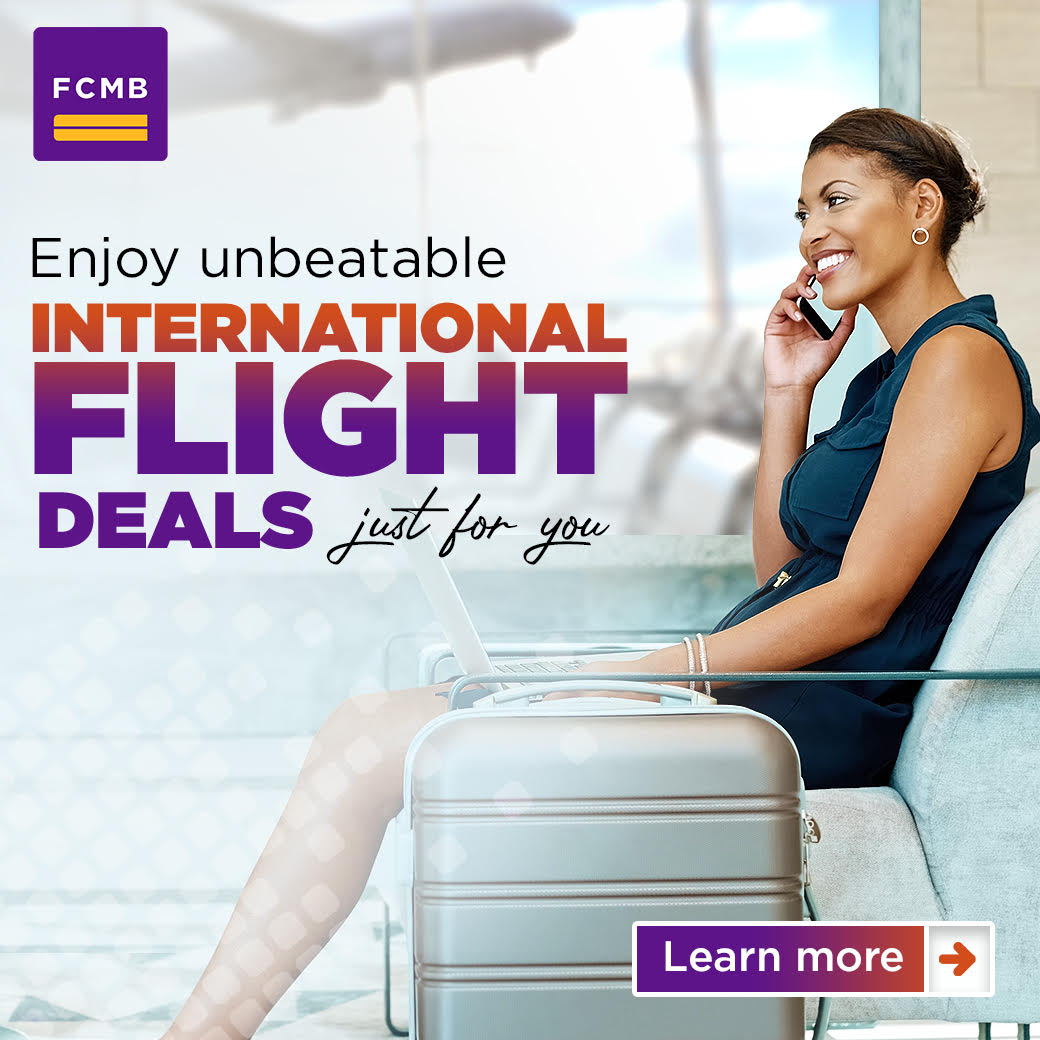 Nigeria often chooses to muddle through the economic hardship that comes with reduced oil income rather than implement the structural reforms it requires to access concessional external loans and remodel its economy. Steve Mnuchin must by now have been briefed not to sit back smugly, expecting to see an apologetic Nigerian delegation with caps in their hands.  If he has any funds to lend to Nigeria, he must drag and beg us to accept it.
Hence, the real cost of Nigeria's campaign against AfDB's non-regional shareholders is that the extremely damaging idea that Nigeria and Africa have failed to develop because powerful nations are bent on exploiting and dominating them has been reinforced. This is a very enormous cost as Africa's poverty significantly has derived from resisting sensible policy ideas out of suspicions over the motives of Westerners