Executive Jobs at The U.S. Mission to Nigeria, Microsoft Corporation, The African Union, African Development Bank Group, The International Rescue Committee, The Coca-Cola Company, etc.
A. INTERNATIONAL ORGANIZATION
Company- The U.S. Mission to Nigeria
Job Title: Physician
Overview
Hiring Path: Open to the public
Who May Apply/Clarification From the Agency:

For USEFM – FP is 03.  Actual FP salary determined by Washington D.C.
From the Agency: All Interested Applicants / All Sources

Security Clearance Required: Public Trust – Background Investigation
Appointment Type: Permanent
Appointment Type Details: Indefinite subject to successful completion of probationary period
Marketing Statement: We encourage you to read and understand the Eight (8) Qualities of Overseas Employees before you apply.
Summary
The work schedule for this position is: Part Time (20 hours per week)
Start date: Candidate must be able to begin working within a reasonable period of time (6 weeks) of receipt of agency authorization and/or clearances/certifications or their candidacy may end.
Supervisory Position: No
Relocation Expenses Reimbursed: Not Required
Duties
The incumbent provide primary urgent and emergency outpatient medical care services to all eligible American employees and their family members.  Additionally, the incumbent will provide emergency and occupational health services to all employees of the Mission.
Services will be provided through direct patient evaluation, examination, and treatment.
The LE Staff physician is responsible for determining when hospitalization/medical evacuation is required and arranging all appropriate aspects of the patient's care.
The LE Staff physician will participate in after-hours call responsibilities with other health unit team members.
The job holder has significant impact on the entire embassy customer base in a variety of levels and fashions, including decisions on employees' abilities to work, continued ability to be posted in their overseas assignment based on medical conditions that require ongoing management, and Medevac decisions and implications.
The Front Office and Management Officer will look to this position to play a vital role in creating a healthier workplace, writing policies and providing advice on how to improve the health condition and awareness of the entire mission.
Qualifications and Evaluations
Education Requirements:
Medical Degree from an accredited Medical School and completion of appropriate post-graduate internship/residency/or fellowship is required. Must possess and maintains a current valid and unrestricted license to practice medicine within Nigeria, country of citizenship, or the U.S.
Experience:
Minimum of three (3) years of clinical experience post-graduate training in primary care (Family Medicine, Emergency Medicine, Pediatrics, or Internal Medicine) with at least 50% of the provider's time involved with direct patient care during that time is required.
Job Knowledge:
Applicant must be a skilled and experienced physician who recognizes and understands the problems of delivering healthcare to a large and diverse group of personnel and their family members and be able to adjust his/her response and actions to varying medical and social situations.
Expert knowledge in technical medical terminologies is required
Evaluations:
This may be tested. Applicant MUST address ALL language proficiency requirement to be considered.
Language:
Fluency in reading/writing/speaking of English is required.
Skills and Abilities:
Must be able to perform common office-based surgical procedures, primary care procedures, and have emergency response skills such as intubation of patients, IV insertion, ability to perform CPR, etc.
Must be comfortable caring for patients of all ages.
Position shall work with standard medical equipment and is expected to know how to operate basic laboratory equipment.
Must be proficient in use of computer including Microsoft Word, Excel, Internet functions including medical literature searches and use of common computer-based applications/programs is required.
Must be sensitive to needs and feelings of the patients and be approachable and personable in order to obtain and maintain the trust and confidence of employees and dependents.
Equal Employment Opportunity (EEO):
The U.S. Mission provides equal opportunity and fair and equitable treatment in employment to all people without regard to race, color, religion, sex, national origin, age, disability, political affiliation, marital status, or sexual orientation.
Qualifications:
All applicants under consideration will be required to pass medical and security certifications.
Other Information:
Hiring Preference Selection Process:
Applicants in the following hiring preference categories are extended a hiring preference in the order listed below.
Therefore, it is essential that these applicants accurately describe their status on the application.
Failure to do so may result in a determination that the applicant is not eligible for a hiring preference.
Hiring Preference Order:
AEFM / USEFM who is a preference-eligible U.S. Veteran*
AEFM / USEFM
FS on LWOP and CS with reemployment rights **
*Important
Applicants who claim status as a preference-eligible U.S. Veteran must submit a copy of their most recent DD-214 ("Certificate of Release or Discharge from Active Duty"), Letter from Veterans' Affairs which indicates the present existence of a service-connected disability dated within the past six months, equivalent documentation, or certification.
A "certification" is any written document from the armed forces that certifies the service member is expected to be discharged or released from active duty service in the armed forces under honorable conditions within 120 days after the certification is submitted by the applicant.
The certification letter should be on letterhead of the appropriate military branch of the service and contain (1) the military service dates including the expected discharge or release date; and (2) the character of service.
Acceptable documentation must be submitted in order for the preference to be given.
** This level of preference applies to all Foreign Service employees on LWOP and CS with re-employment rights back to their agency or bureau.
For more information (i.e., what is an EFM, USEFM, AEFM, MOH, etc.?) and for additional employment considerations, please visit the following link.
Salary & Other Benefits
USD $74,122 – USD $108,851 (NGN17,733,456 – NGN26,496,574) Annually.
Locally Employed Staff, including Members of Household (MOHs), and Third-Country Nationals (TCNs), working at the U.S. Mission in Abuja, Nigeria may receive a compensation package that may include health, separation, and other benefits.
For EFMs, benefits should be discussed with the Human Resources Office.
The pay plan is assigned at the time of the conditional offer letter by the HR Office.
How to Apply
Interested and qualified candidates should:
Click here to apply online
Important Information
All candidates must be able to obtain and hold a Public Trust clearance.
To apply for this position click the "Submit Application" button. For more information on how to apply visit the Mission internet site.
Required Documents
In order to qualify based on education, you MUST submit the requested diploma and / or transcripts as verification of educational requirement by the closing date of this announcement.
If you fail to provide requested information, or the information you submit is insufficient to verify your eligibility, you will not be considered for this position.
All Applicants:
Residency and/or Work Permit
Degree (not transcript)
NYSC Certificate or Exemption document
Medical License
For EFMs, in addition to the above:
Copy of Orders/Assignment Notification (or equivalent)
DD-214 – Member Copy 4, Letter from Veterans' Affairs, or other supporting documentation (if applicable)
SF-50 (if applicable)
Next Steps:
Applicants who are invited to take a language or skills test, or who are selected for an interview will be contacted via email.
For further information – the complete position description listing all of the duties, responsibilities, required qualifications, etc. may be obtained by contacting the Human Resources Office.
Company: Microsoft Corporation
Job Title: Cloud Solution Architect – Data & AI
 Job Brief
As a Cloud Solution Architect, you will enable customers to achieve their outcomes, based on their investments in Microsoft technology. Leveraging your Microsoft Azure and Data & Analytics technical subject matter expertise you will lead technical conversations with customers to drive value from their MS investments, including identifying resolutions to issues blocking customer success projects.
This opportunity will allow you to accelerate your career growth, honing your technical and collaboration skills, and deepening your cloud expertise. This role is flexible in that you can work up to 50% from home.
The candidate is expected to support Africa Transformation Office (ATO), which is established to transform Africa to a Cloud-first, Digital-first continent enabling a thriving digital economy across Africa.
Africa Transformation Office (ATO) is chartered to build strategic partnerships with key governments, institutions and enterprises to enable and accelerate digital economy across the African continent and develop digital marketing engines to enable and accelerate Startups and SMBs as well.
Key Responsibilities
Understand customers' overall data estate Business and IT priorities and success measures to design Data & Analytics solutions that drive business value.
Apply technical knowledge to architect and design solutions that meet business and IT needs, create Data & Analytics roadmaps, drive POCs and MVPs, and ensure long term technical viability of new deployments, infusing key AI technologies where appropriate.
Ensure that solution exhibits high levels of performance, security, scalability, maintainability, repeatability, appropriate reusability, and reliability upon deployment
Be the Voice of Customer to share insights and best practices, connect with Engineering team to remove key blockers and drive product improvements
Maintain technical skills and knowledge, keeping up to date with market trends and competitive insights; collaborate and share with the Data & Analytics technical community while educating customers on Azure platform
Qualifications
Bachelor's Degree in Computer Science, Information Technology, Engineering, Business, or related field
8+ years of experience in cloud/infrastructure technologies, information technology consulting/support, systems administration, network operations, software development/support, technology solutions, practice development, architecture, and/or consulting
Additional or Preferred Qualifications:
Master's Degree in Computer Science, Information Technology, Engineering, Business, or related field AND 6+ years of experience in cloud/infrastructure technologies, technology solutions, practice development, architecture, and/or consulting
8+ years of experience working in a customer-facing role (e.g., internal and/or external)
8+ years of experience working on technical projects
Technical Qualifications:
Deep domain expertise in one of the Data-specific areas, such as Azure SQL Data (IaaS/PaaS), deployments and migrations to the cloud, Open-source database deployments and migrations, Cloud Scale Analytics, Data Governance, etc. OR hands-on experience working with the respective products at the expert level.
Experience creating Data & Analytics Proof of Concepts (PoC), Minimum Viable Products (MVPs) for customers that lead to production deployments
The technical aptitude and experience to learn new technologies and understand market and relevant cloud trends.
Competitive Landscape: Knowledge of key Data & Analytics platforms such as AWS, GCP, Snowflake, etc.
Partners: Understanding of partner ecosystems and the ability to leverage partner solutions to solve customer needs
Software development practices like DevOps and CI/CD tool chains (i.e., Jenkins, Azure Developer Services, GitHub) and container orchestration systems (i.e., Docker, Kubernetes, Cloud Foundry, Azure Kubernetes Service, GitHub).
Professional Qualification:
Relationship Building: Proven track record of building deep technical relationships with senior executives. Experience in managing various stakeholder relationships to get consensus on solution/projects. The ability to influence and build relationships across technical and business teams.
Good understanding of key Data & Analytics scenarios that are driving digital transformation in key industries such as financial services, Retail, Healthcare etc.
Problem Solving: Ability to solve customer's Analytics problems through various cloud technologies
Collaboration and Communication: Acknowledged for driving decisions collaboratively, ability to communicate Analytics concepts effectively with business, data engineers/analysts and technical audiences, resolving conflicts and ensuring follow through with exceptional verbal and written communication skills.
Ability to orchestrate, lead, and influence virtual teams, ensuring successful implementation of customer projects. Presentation skills with a high degree of comfort with both large and small audiences (Senior Executives, IT Management, Data Analysts, Engineers).
How to Apply
Interested and qualified candidates should:
Click here to apply online
 B. DIRECTOR/FINANCE
Company: The African Union
Job Title: Finance and Administrative Officer
Purpose of Job
Responsible for all the Finance and Administrative Function of the office which include financial reporting, budget preparation, maintaining accurate and complete data in the general ledger and trial balances in line with the AU financial rules and International Public Sector Accounting Standards (IPSAS).
Main Functions
Manage Budget, Payments, Accounting, Procurement, Human Resources and Risk management functions of the Office;
Provide support in the preparation and implementation of the programmes developed out of the Office's strategic plan;
Ensure effective coordination and implementation at various levels;
Prepare and develop reports, budget and work programmes related to the functioning of the Office;
Provide support to develop resource mobilization strategy with stakeholder's coordination;
Manage and supervise employees under his/her supervision with regard to organization and performance evaluation;
Conduct complex analysis and generate accurate reports in a timely manner for the Office and AU's internal use;
Perform Human Resource management functions;
Coordinate and manage all the activities of the procurement function within the Office;
Liaise with the various Departments/Units of the Commission for coordination and alignment purposes;
Actively contribute in the development of strategies, policies, programmes and plans.
Specific Responsibilities
Finance:
Coordinate the preparation, implementation and monitoring of the budget of the Office;
Manage and process payments in accordance with African Union Financial Rules and Staff Rules and Regulations;
Oversee the timely payment of salaries, allowances and entitlements to staff and payments to suppliers and other service providers, leveraging suitable technology and simplifying accounting processes;
Ensures that accurate and complete accounting and internal control systems are functioning at Office;
Coordinate and post all accounting transactions and produce management accounts and financial statements;
Maintain accurate and complete Trial Balance for the Office in accordance African Union Financial Rules and International Public Sector Accounting Standards (IPSAS);
Reconcile Interoffice and Statutory Net Payable Accounts in SAP on monthly basis and ensure they are always zero;
Provides advice and ensure compliance with Financial Rules, IPSAS, Executive Council Decisions and other determined financial policies;
Participate and respond to internal/external audit requests and lead the implementation of audit recommendations;
Liaise and consult with oversight bodies such as the Board of External Auditors, African Union Commission and the Office of Internal Oversight on matters relating to accounting, payments and audits.
HR & Procurement:
Coordinate Human Resources Services such as recruitment, placement, contract management of local and international staff, performance management, skills development, leave management, employee relations and overall staff administration, ensuring compliance with AU Staff Rules and Regulations and AU Administrative Policies;
Manage staff benefits and welfare (e.g. insurance, coordinating arrangement of medical services, counselling services and others);
Provides advice and support to managers and staff on human resources related matters;
Keeps abreast of developments in various areas of human resources;
Provides induction, orientation and briefing to new staff members;
Supervises the maintenance of the human resources filing system;
Supervises the activities of the administrative support team i.e. transport team (Drivers) and cleaning services.
Coordinate and manage procurement process that would ensure the Office receives quality and efficient services in line with AU rules and procedures;
Proactively identify and manage risk in the operations of the Office;
Coordinate and direct the day to day work and activities of the Office;
Performs other related duties as required.
Academic Requirements and Relevant Experience
A Bachelor's Degree in Business Administration, Finance, Accounting or related field with Five (5) years of work experience in Budgeting, Payments, Accounting, Procurements and Human Resources management;
Experience in supervisory will be an added advantage. OR
A Master's Degree in Business Administration, Finance, Accounting or related field with Two (2) years of work experience in Budgeting, Payments, Accounting, Procurements and Human Resources management;
Experience in supervisory will be an added advantage.
A professional qualification such as CPA, CA, ACCA, CIMA, Expert Compatible or equivalent is an added advantage;
Demonstrate practical experience in applying IPSAS;
Hands-on experience in budget preparation and administration in international organizations;
Hands-on experience in processing payments using ERP preferably SAP;
Practical experience in closing accounts and preparing financial statements;
Demonstrate understanding of procurement rules and procurement of goods and services in international organizations;
Experience in managing human resource function;
Experience with finance module of Enterprise Resource Planning (ERP) such as SAP, or similar ERP;
Advance knowledge in the application of Microsoft Office Suite particularly Excel and PowerPoint.
Required Skills:
Conscientious in observing deadlines and achieving results
Familiarity with international and regional policy processes and policy analysis in the relevant area
Strong communication ability both orally and in writing
Proficiency in one of the AU working languages, fluency in another AU language is an added advantage
Leadership Competencies:
Strategic Insight.
Managing Risk.
Core Competencies:
Teamwork and Collaboration.
Learning Orientation.
Communicating with impact.
Functional Competencies:
Analytical thinking and problem solving.
Job Knowledge and information sharing.
Tenure of Appointment
The appointment will be made on a regular term contract for a period of three (3) years, of which the first twelve months shall be considered as a probationary period.
Thereafter, the contract will be for a period of two years renewable, subject to satisfactory performance and deliverables.
Languages:
Proficiency in one of the AU working languages (Arabic, English, French, Portuguese, and Spanish) and fluency in another AU language is an added advantage.
Remuneration
Indicative basic salary of USD31,073.00 (P2 Step1) per annum plus other related entitlements e.g. Post adjustment (46% of basic salary), education allowance (100% of tuition and other education-related expenses for every eligible dependent up to a maximum of US$ 10,000.00 per child per annum), for internationally recruited staff and a maximum of $3,300 per child per annum for locally recruited staff.
Method of Application
Interested and qualified candidates should:
Click here to apply online
Note
Only candidates who have met all the requirements of the post and have been selected for an interview will be contacted.
Only applications registered online with a complete curriculum vitae (CV) attached will be considered.
The Africa Union is an equal opportunity employer and female candidates are strongly encouraged to apply.
Gender Mainstreaming: The AU Commission is an equal opportunity employer and qualified women are strongly encouraged to apply.
Company: African Development Bank Group
Job Title: Director, Regional Integration Coordination Office
 The Complex
Within the Regional Development, Integration, and Business Delivery Complex, the Bank has five (5) Regional Development and Business Delivery Offices, one in each region of Africa: North, South, East, West, and Central.
The Regional Development and Business Delivery Offices are headed by Director Generals.
The Regional Development, Integration, and Business Delivery Complex also includes a dedicated directorate for Nigeria, a department for Transition States, and a Regional Integration Coordination Office.
One of the key mandates of the Regional Development, Integration, and Business Delivery Complex is the implementation of the Regional Integration Strategic Framework.
The Regional Integration Strategic Framework is the Bank's overarching strategy to support the operationalization of Integrate Africa, Agenda 2063, and the African Continental Free Trade Area.
It aims to accelerate the free flow of goods, services, people, and capital across Africa.
The Regional Integration Strategic Framework is underpinned by large-scale investments in regional infrastructure, especially energy, transport, water, and information and communications technology.
The Hiring Department
As the custodian of Integrate Africa, the Regional Integration Coordination Office helps ensure strategic, programmatic, and operational coherence, as well as the efficient and transparent allocation of resources.
The department helps mainstream regional integration into Bank strategies and operations.
It monitors the performance of the regional integration portfolio, generates lessons-learned through periodic reviews, and provides strategic, policy, and operational insights to senior management to improve performance.
Externally, and in close collaboration with the Joint Secretariat Support Office, the department coordinates high-level policy dialogue with the African Union Commission, the Regional Economic Communities, and the Secretariat of the African Continental Free Trade Area  to drive investments and promote reforms that accelerate the implementation of Agenda 2063, Integrate Africa, and the African Continental Free Trade Area.
The Regional Integration Coordination Office also pioneers the design, publication, and maintenance of flagship analytical products and advocacy tools such as the Africa Visa Openness Index and the Africa Regional Integration Index.
The Position
The position of Director, Regional Integration Coordination Office reports to the Vice President of the Regional Development, Integration, and Business Delivery Complex. The position is key to the attainment of the Bank's Integrate Africa objectives.
The Director Regional Integration Coordination Office is responsible for all aspects of planning and execution of the work program of the department.
The incumbent works closely with the Director Generals, the Deputy Director Generals, the Director the Joint Secretariat Support Office, and the Country Managers  to coordinate policy dialogue with the African Union and the the Regional Economic Communities and design and implement a robust pipeline of regional operations and regional public goods.
Moreover, he/she is responsible for managing quality, risks, results, institutional initiatives, and compliance with Bank policies and procedures.
The Director provides thought leadership on regional integration within the Bank and in engagement with external stakeholders.
He/She is expected to demonstrate deep sector expertise across several functional areas especially policy dialogue, regional infrastructure, trade and investment promotion.
Key Functions
Under the general guidance and supervision of the Vice President of  the Regional Development, Integration, and Business Delivery Complex, the Director, Regional Integration Coordination Office will perform the following duties and responsibilities:
Supervises the design, implementation, and monitoring of the Regional Integration Strategic Framework  and the Regional Integration Strategy Papers  in close collaboration with the Director Generals , the Deputy Director Generals, Director the Joint Secretariat Support Office, and Country Managers;
Oversees the efficient management of a dedicated regional envelope for the financing of regional operations in low-income countries;
Collaborates with the Director Generals, the Deputy Director Generals, Country Managers , and Sector Directors to develop a robust pipeline of regional operations and regional public goods;
Initiates, builds, nurtures, and strengthens existing partnerships and coalitions within and outside the Bank, especially with the African Union Commission, the Regional Economic Communities, the African Continental Free Trade Area, and development partners operating in the regional integration space;
Mobilizes co-financing to help plug financing gaps in regional infrastructure, especially transport, water, information and communications technology, and energy;
Provides strategic, policy, and operational advice to senior management to improve the performance of the Bank's regional integration portfolio;
Initiates programs to accelerate the implementation of critical African Union flagship programs and initiatives such as the African Continental Free Trade Area, the Program for Infrastructure Development in Africa , or the Single African Air Transport Market ;
Represents the Bank in regional and global forums and performs high-level engagement and dialogue with senior government officials to promote reforms and support the implementation of Agenda 2063, the High Fives, and the African Continental Free Trade Area;
Supervises the design, implementation, and maintenance of flagship regional integration knowledge products that are operationally relevant, help drive policy reforms, and cement the Bank's position as a knowledge-broker on regional integration;
Supervises the effective delivery of the department's budget and ensures timely submission of periodic reports in accordance with Bank rules and regulations.
Competencies (Qualifications, Experience & Skills)
A minimum of a Master's Degree in Economics, International Relations/Trade, Law, Social or any other related international development fields;
A minimum of ten (10) years' relevant experience at increasingly senior levels and in multilateral organizations. Experience in regional integration, regional policy dialogue, infrastructure finance, and project management is highly desired;
Demonstrated leadership, teamwork, and communications skills and ability to manage highly diverse teams;
Solid understanding of Africa's regional integration architecture, especially the workings of the African Union, the Regional Economic Communities, and the African Continental Free Trade Area;
Strong capacity to analyse actions from the perspectives of stakeholders, and to translate strategic thinking into compelling action plans;
Demonstrated ability to take prudent business risks and make effective, timely and well-determined decisions;
Competence in the use of Bank standard software applications (SAP, Microsoft Office, Collaboration Suites);
Ability to plan and manage staff to achieve high quality results and encourage innovation in an open team-based environment, inspiring trust and influencing and resolving differences across organizational boundaries;
Ability to communicate effectively (written and oral) in English or French, preferably with a working knowledge of the other language.
Method of Application
Interested and qualified candidates should:
Click here to apply online
Note: This position is classified international status and attracts international terms and conditions of employment.
Company: The International Rescue Committee
Job Title: Deputy Director – Education Research in Conflict and Protracted Crisis (ERICC)
 Programme Scope
The IRC is looking for a Deputy Director for a pivotal management role on a research consortium. The Education Research in Conflict and Protracted Crisis (ERICC) is the UK's Foreign, Commonwealth & Development Office (FCDO) three-year contract, £15.8 million programme to lead research on the most effective approaches to education. We include New York University Global TIES, Centre for Lebanese Studies, Common Heritage Foundation, Forcier Consulting, ODI, Osman Consulting, and Queen Rania Foundation. We work in seven countries (Jordan, Nigeria, Bangladesh, Syria, Lebanon, South Sudan, and Myanmar).
This role is for an expert manager of contracts and finance on FCDO commercial contracts. The ERICC Deputy Director will 1) lead a competitive grant fund; and 2) supervise overall contractual, financial and operational management for ERICC. You will be a core Programme Management Team member and interact frequently with the Consortium.
Key Working Relationships
Reports to the ERICC Programme Director
Leads work of finance and grants staff.
Specific Responsibilities
1.) Grant Fund: We will allocate funds (approx. £2.4M in total) to partners in ERICC focal countries to support the cost of piloting, scaling up and adapting education programmes.
Pre-Award:
Develop standard operating procedures for the fund, including eligibility criteria, appropriate vetting, due diligence, compliance procedures, procedures for avoiding real or perceived conflict of interest, and financial management.
Assess the number, size, and length of grants to be funded and number of funding windows.
Set up appropriate arrangements with FCDO for IRC to act as an agent to grant funds.
Work with web developers to build a portal for proposal submission and review, including ensuring accessibility and equity for all marginalized groups
Develop information strategy for potential applicants and build Frequently Asked Questions
Coordinate calls for proposals, initial screening & vetting, and crafting the scoring criteria.
Establish and convene the proposal Review Panel.
Post-Award:
Onboard Grantees and provide technical assistance, and ensure regular reporting.
Support grantees, particularly smaller organizations, on financial systems, monitoring, and evaluation (M&E), safeguarding, risk management and governance.
Develop procedures for disbursement of, and invoicing for, grant funds
Coordinate with grantees to receive and review timely narrative and financial grant reports
Build systems to identify problems at the grantee level and to put in place remedial actions.
Supervise projects against objectives and in compliance with donor and IRC guidelines.
Draft responses to FCDO enquiries or Parliamentary Questions.
Share progress reports with the ERICC Research Directorate and FCDO.
Closeout:
Lead Grantees Closeout Process including issuing closure letters, feedback form, closeout meeting, closeout audit, asset disposal processes, and documentation filling.
2.) Provide operational, financial and contractual oversight of the programme, including:
Serve as the primary liaison for FCDO contractual compliance and contract management.
Ensure sound financial management (forecasting, monitor budget vs actuals, cash flow, etc)
Conduct financial analysis to ensure value for money and adequate funding to achieve results
Contracting with partners, including vetting, pre-award assessment, and agreeing on budgets and special conditions.
Support work planning based on priorities identified by programme leadership.
Support the preparation and submission of donor reports.
Ensure strong risk management and mitigation.
Ensure institutional capacity strengthening for project sub-contractors on key issues such as governance, key policies, human resources, transparency, safeguarding, and finance.
Lead process for consultancies and commissioned work.
To deputize the Programme Director when required.
Essential Skills, Knowledge and Qualifications
Significant experience in leading FCDO contracts, particularly operational, contracts, and financial leadership and management
Experience in running funds or other large granting mechanisms
Budget development and spending plans, and supervise the financial health of projects
Risk assessment and mitigation, due diligence assessments and/or audits
Excellent written and oral English
Excellent IT skills (Word, Outlook, PowerPoint, Excel)
Track record of working on own initiative as well as on diverse teams.
Maintaining positive relationships with collaborators, and having excellent communication skills.
Ability to lead varied workload and work under pressure.
Preferred Experience and Skills:
Experience of working in international organisation or on a consortia
Research project experience
Having worked in one or more of: Jordan, Lebanon, Nigeria, Syria, South Sudan, Bangladesh and Myanmar.
How to Apply
Interested and qualified candidates should:
Click here to apply online
Company: The Coca-Cola Company
Job Title: Hydration, Coffee & Tea Category Director
 What You'll Do for Us 
Lead development of annual and multi-year brand growth strategies and business plans for a global and/or local brand in order to deliver against overall brand vision and business objectives
Partner with internal (e.g., Research &Development, Supply Chain, Commercial, Zones) and external (e.g., customers, bottlers, suppliers) stakeholders to develop new and/or improved products, packaging and programs to meet consumer needs, deliver against brand strategies and drive System value/business objectives
Drive commercialization of brand positioning, innovation, consumer communications/messaging and shopper marketing to deliver brand objectives via clear direction/guidance and effective resource allocation decisions
Provide direct report with leadership, clear direction/prioritization, and coaching to achieve work objectives, improve performance and skills, and develop career paths
Work closely with the global category lead for their brand to bring global visions/strategies to life
Develop and communicate written briefs for use by agencies or suppliers (e.g., creative, advertising, packaging, product development, media, consumer promotions, merchandising, licensed or specialty merchandise, etc.) to direct their work activities in order to generate concepts for effective execution
About You 
Bachelor's Degree required; MBA preferred.
14 or more years of experience in brand management and/or marketing in consumer-packaged goods, beverage experience ideal.
Ability to translate global brand vision/strategy through development of annual brand business plans along with corresponding resource requirements
Strong collaboration skills including ability to build partnerships, establish trust & credibility and influence across all levels of leadership
Excellent oral and written communication skills with ability to tailor communications to audience and providing clear
Ability to effectively prioritize short and long-term business priorities and communicate & manage key tradeoffs and implications
Skills:
Branding
Category Management
Channels Strategy
Commercialization Strategies
Customer Insights
Demand Generation Marketing
Digital Advertising
Key Performance Indicators (KPIs)
Marketing Strategies
Microsoft Office
Qualitative Research
Quantitative Research
Segmentation
Social Media
Strategic Development.
Method of Application
Interested and qualified candidates should:
Click here to apply online
Company: Chemonics International
Job Title: Risk Management and Contracts Director
 About the Role
We are seeking a Risk Management and Contracts Director to provide long-term support to the project office team in Nigeria.
This position will be based in Abuja, Nigeria, and will report to the PMU Director, the Deputy Country Director of Operations, and the Lead Risk Manager, GHSC-PSM Risk Management, for performance, daily activities, and compliance and ethics respectively.
The GHSC-PSM Risk Management team provides both proactive and responsive support to the GHSC-PSM headquarters teams and project offices on contractual and regulatory compliance as well as supply chain logistics, risk management, and technical activities.
The Risk Management and Contracts Director serves as an extension of the GHSC-PSM headquarters Risk Management Team and has delegated authority for the review of firm binding documents in accordance with the project authorities matrix.
The Risk Management and Contracts Director serves as a subject matter expert for supply chain procurement and strategy, USAID regulatory compliance, and subcontracting business practices.
The Risk Management and Contracts Director coordinates with the Nigeria office Executive Management Team, the Risk Management team, and project management support units.
She/he works closely with the project office Decentralized Procurement and Contracts teams to serve as an expert resource for compliance related matters, to review and provide supply chain guidance for technical procurements, and to support best practices, ongoing quality control, and continual improvement.
We are looking for individuals who have a passion for making a difference in the lives of people around the world.
Responsibilities
Serves as a quality control and assurance officer for procurement guidance and outputs to ensure consistently high standards in accordance with USAID and U.S. government regulations, Chemonics corporate policies, laws of Nigeria, Global Fund policies and procedures and any supplemental policies developed specifically for GHSC-PSM
Conducts compliance reviews of RFQs/RFPs, subcontracts, and procurement documentation (including selection and negotiation memos) to ensure consistency with Chemonics and GHSC-PSM procurement process
Supervises the Contracts Department, providing direct supervision for contracts review and incident management
Works closely with the Technical Teams to inform procurement strategy, especially for 3PL distribution and warehousing services
Works in coordination with the Procurement Director oversight and management of procurement plans, including management of deadlines to ensure on-time issuance of subcontracts
Identifies processes and systems for vendor relationship management and proactively engages vendors to improve procurement and contracting outcomes.
Reviews and approves subcontracts pertaining in accordance with delegated authority
Ensures that Supply Chain Solutions and GHSC-PSM corporate risk and subcontractor management tools and templates are shared and utilized by local staff
Contributes to the development of content for training in a variety of contract, subcontract, and procurement-related topics in coordination with the GHSC-PSM headquarters Risk Management team and the Global Supply Chain procurement team
Delivers training for project staff as required in collaboration with the project office Deputy Country Director of Operations and Executive Management Team, including on topics related to procurement compliance, regulations, insurance policies, and code of conduct
Periodically conducts gap analysis of critical risk management functions in the management of the 3PL warehousing and transportation platform in Nigeria and communicates results to project leadership and the Risk Management team
Provides guidance to Procurement Team Lead and project office procurement and contracts team in accordance with established global supply chain procurement operating procedures
Reviews and negotiates subcontract terms and conditions, including applicable insurance clauses to manage Chemonics corporate risk
Engages with local counsel related to Nigerian laws and regulations applicable to labor law, real estate, procurement, customs, and operations as required
Advises on the procurement of insurance policies to manage office and supply chain risk and coordinates review of selected policies with the Risk Management team
Provides input to incident management teams as necessary and coordinates with the Risk Management team to support information gathering for insurance policy or claims
Provides direct oversight to reviewing claim letters
Conducts random internal reviews of commodity procurement files, and coordinates with the GHSC-PSM HQ and Chemonics HO for other financial and compliance reviews as needed
Makes recommendations on strengthening policies and procedures to ensure internal controls are effective in preventing, identifying, and addressing noncompliance with applicable rules and regulations
Makes recommendations on strategies to streamline systems for effectiveness and efficiency considering client needs, team dynamics, and project goals and objectives
Serves as a POC with the Chemonics HO Office of Business Conduct and may coordinate and/or participate in business conduct reviews and investigations
Coordinates regularly with the GHSC-PSM HQ Risk Management team related to templates, guidance, and standards for local health commodity procurement and prime contract related approvals
Performs other duties and responsibilities as required.
Qualifications
Master's Degree in Finance, Business Administration, or related field
Minimum of 8 years of related experience in compliance and financial oversight and management, with an emphasis on government contracting
Possess a comprehensive understanding of project and contract management, as well as USG regulations and guidelines in order to provide support and guidance in a strategic and problem-solving manner
Demonstrated ability to communicate clearly, concisely, and persuasively both orally and in writing, and deliver presentations, training, and facilitate meetings effectively
Extensive experience solving complex technical, managerial or operational problems and ability to evaluate options based on relevant information, resources and knowledge required
Extensive experience with a wide variety of contracts and subcontracts types, e.g. fixed price, IQC, cost reimbursement (award fee/fixed fee), performance-based, and construction required
Preference for experience with review or oversight of health commodity procurements, construction and/or logistics contracts
In-depth knowledge of the FAR, AIDARS, and other related U.S. Government procurement regulations
Experience in responding to audit inquiries, working closely with external parties to ensure a high degree of compliance
Experience in adhering to USG procurement processes
Strong analytical skills and demonstrated ability to solve complex problems
Demonstrated leadership, versatility, and integrity
How to Apply
Interested and qualified candidates should send their Applications to: adok@chemonics.com using the Job Title as the subject of the email.
Note
Candidates already working in Chemonic should please notify their supervisor prior to applying, and submit their application to the internal advertisement on myHR
No telephone inquiries, please. Chemonics will contact finalists.
 C. LEGAL/OPERATIONS
Company – Guinness Nigeria
Job Title: Legal Director, Company Secretary

Reports To: Managing Director, Nigeria with a dotted line to the General Counsel Africa
Context / Scope
Welcome to the Diageo world of exciting possibilities, a world of celebrating life every day, everywhere.
Diageo is a global leader in beverage alcohol with an outstanding collection of brands across spirits and beer – a business built on the principles and foundations laid by the giants of the industry. Our ambition is to be the best performing, most trusted and respected consumer products company in the world.  Head quartered in the UK we were recently named the UK's most admired company by Management Today.
We place the consumer at the heart of our business. Using world-class marketing and innovation skills, we aim is to build and sustain strong brands that play a positive role in society.  The company is structured in a market-based model, to deliver greater strategic agility within individual countries to meet the diverse needs of consumers and customers, and to quickly identify and act on consumer trends to support growth.
Employing some 30,000 people globally, we view diversity as one of the key enablers that helps our business to grow and our values, purpose and standards set the conditions for us to respect the unique contribution each person brings.
We are an iconic company in Nigeria, renowned across the continent and internationally for our high-quality brands. We also believe in enriching the communities in which we operate through investment and positive, active participation. We have a rich heritage and a great track record of growth and strong performance.
We have more than 800 Full-time employees working for Diageo in Nigeria and over 2000 Contractors.  In all that we do, we seek to bring out the best of our Diageo values and live our purpose to celebrate life every day everywhere. In Africa we create wealth both directly through our operations and indirectly through our broader value chains where we support development and growth in partnership with businesses and communities.
In line with our global ambition and company purpose we have exciting plans for the future. To be a part of Diageo is to be a part of history – and to have the unrivalled opportunity to make your own mark in history.
Are you ready to join us on our journey to create history in Nigeria and beyond?
Financial:
The most significant financial contribution is the effective management of legal risk e.g. through clear commercial advice to business functions, contract negotiation and documentation, management of litigation, training of staff and by driving ethical and compliant behaviours to drive sustainable growth
Deliver cost effective advice to the business via rigorous and effective management of external advisors, as well as diligent monitoring and tracking of internal and external budgets to ensure internal overheads and external spend is carefully controlled.
Corporate Structure:
Guinness Nigeria is a majority owned subsidiary of Diageo & is the largest total beverage alcohol (TBA) Company in Nigeria with a range of spirits, beer and non-alcoholic drinks, & is listed on the Nigerian Stock exchange.
We operate from our Headquarters in Lagos with two breweries in Ogba, Lagos State & Benin, Edo State
Purpose of Role
Provide leadership to the Guinness Nigeria business.
Ensure that the right people with the right capabilities are in place to deliver our Performance Ambition. Cultivate talent in the Guinness Nigeria Legal function to build and support an engaged function, committed to personal growth and capability building, aligned behind and accountable for business performance, creating an inclusive environment where people can be themselves and leveraging the rich and multi-dimensional diversity of the team.
Be an active member of the Diageo legal function and participate in Diageo legal function activities/meetings and initiatives.
Oversight and management of all material legal, security and brand protection issues in Nigeria.
Enable Guinness Nigeria to achieve its business objectives in a legally compliant way while unlocking commercial opportunity through good practice.
Preserve value (financial and reputational) by minimising the risk of value leakage and litigation and maintaining compliance with laws and Guinness Nigeria's Codes.
Support Guinness Nigeria in developing best practice corporate governance, understanding Statement of Authorities.
Ensure the Function's activities are prioritised, and the Function is staffed internally and externally to maximise Guinness Nigeria's business objectives and performance.
Leadership Responsibilities:
Management and oversight of the entire end to end Legal Function agenda comprising Legal, Corporate Security, Brand Protection, Company Secretarial and Records Management
Provide direct line management responsibility & inspiring leadership to a pro-active, committed and highly competent end to end Guinness Nigeria Legal team, comprising of Legal, Corporate Security, Brand Protection, Company Secretarial and Records Management.
Proactively provide commercial and pragmatic legal advice and solutions for all aspects of Guinness Nigeria's business.
A proactive member of and lead advisor to the Guinness Nigeria Executive team as well as key advisor to the Guinness Nigeria Board of Directors.
Be a lead driver in ensuring that Diageo/Guinness Nigeria's codes and policies are adhered to & drive sustainable behaviours where the local laws may be less rigorous than the codes and policies, including provision of on-point training.
Responsible for ensuring good corporate governance including advising on best practice and training across a number of functions.
Responsible for all aspects of the Company's compliance agenda and be the local subject matter expert for Company policies.
Work closely with the Diageo Legal Function to take advantage of appropriate functional experience and support.
Top Accountabilities
Function as a highly effective legal and business partner.  Stay particularly close to the Guinness Nigeria Managing Director and Finance Director.
Defend and protect GNPLC from avoidable litigations/ suites
Provide & be fully accountable for oversight and management of the Guinness Nigeria Company Secretarial in managing the Company board, board committees and general meetings.
Ensure that the Legal Function is an integral part of the Guinness Nigeria business (including visibility in-market) so it receives appropriate commercial and other functional inputs.
Embed functional best practice in the business.
Be accountable for Data privacy & "Know your Business Partner" (KYBP) enforcement.
Provide specific legal Support on Tax, regional and national regulations that impact GNPLC commercial freedoms
Achieve the right balance between hands – on "doing" of legal work, managing external lawyers and training of staff on relevant topics.
Qualifications and Experience Required
Formal legal qualifications and training as required by law to work as a legal practitioner in Nigeria.
Strong corporate and commercial law background, preferably with experience of senior in-house practice at a multi-national corporate in addition to experience at a leading private practice law firm.
A strong working knowledge of the following legal areas – contracts, product liability, IP, employment, antitrust, litigation, corporate governance.
A track record of effectively managing external lawyers generally and in relation to a large, outsourced litigation caseload.
Strong, analytical, drafting and negotiating skills.
Open and outward looking attitude.
Strong inter-personal/communication skills.
High degree of performance, potential and reliability.
Ability to work confidently and stand ground with more senior managers.
Strong commercial and pragmatic approach.
Line management experience and strong coaching and leadership skills.
Ability to impact and influence upwards.
At least 15 years post qualification experience as a lawyer.
Barriers to Success in Role:
Inability to constantly re
prioritise and manage expectations from a large and demanding business in a role that interacts with a high proportion of senior level managers.
Inability to understand and manage ambiguity and risk in an appropriate manner.
Inability to gain trust of senior stakeholders as a "hands on" legal advisor, able to execute brilliantly as well as oversee team members
Unwillingness to take and maintain strong positions with senior commercial management.
How to Apply
Interested and qualified candidates should:
Click here to apply online
Company- Domino Stores Limited
Job Title: Retail Operations Manager
Job Description
Retail Operations Manager will effectively lead, manage and develop overall store operations and team members to:
Execute best practices and maximize sales and profitability;
Create a shopping and working environment that exemplifies the company's commitment to service, quality and neighborhood partnership; and
As well as create strong company standards by identifying and developing individuals' skills and abilities.
Responsibilities
Communicate and lead teams to deliver the company's vision, goals, expectations and policies while maintaining open communication channels for ideas, suggestions and feedback.
Empower teams to deliver a great shopping experience.
Delegate authority, responsibility and accountability to managers and create a coordinated, motivated team.
Demonstrate and role model exceptional customer service exceeding customer expectations; ensure team members greet, assist, provide efficient service and thank customers in a prompt, courteous, friendly and business-like manner in order to promote the company's image as a service-oriented operation.
Analyze Profit and loss (P&L) for business opportunities and create appropriate action plans / strategies; evaluate store conditions and operations to determine strengths and areas for improvement; reinforce strengths while developing and implementing improved practices and procedures.
Monitor and analyze the internal and external business environment and manage each store's competitive response.
Communicate with the Executive Director on the status/progress of store, groceries, bakery and butchery sales.
Manage the fiscal budget, inventory, shrink, expenses including labour and supply management and cash control with a high level of integrity, urgency and responsibility.
Maximize sales and profits by ensuring effective display and sales techniques, efficient ordering, scheduling and work planning with department managers and team members.
Ensure each store's department and merchandising reflects the preferences of the local customer base and overall value message.
Manage facility assets including promptly addressing maintenance and safety issues and daily maintenance of floor conditions.
Ensure store operations are consistent with all aspects of federal, state and company health, safety and sanitation codes.
Liaise with HR Department to recruit, interview and hire the best-qualified applicants through pro-active and consistent recruitment techniques, within company established compensation guidelines; ensure new team members receive proper orientation and training.
Manage, support and develop managers through feedback, reward, and recognition; conduct weekly meetings to discuss stores' progress, financial results, recommendations and training enhancements.
Measure team member results and conduct regular evaluations of direct and indirect reports; evaluate management team and store team members to determine areas that require additional training.
Manage with a positive leadership style, provide an open door atmosphere and ensure fair and consistent treatment in employment decisions and in administrating discipline, to promote positive team member morale.
Train and coach store managers on all KPIs, product processing, customer service, product knowledge, suggestive selling, safety and sanitation; ensure department managers effectively communicate and train their department team members.
Provide guidance in product and supply ordering, equipment setup, department organization and vendor assistance.
Use initiative, ingenuity, creativity and good judgment to act on opportunities and issues as they occur within each store location; teach and advise store manager on sound decision-making principles and application in daily operations.
Demonstrate a thorough and continually updated knowledge of store operations and seasonal and market trends in order to provide expertise and assistance to all departments.
Ensure each location is properly stocked and merchandised in accordance with the needs of the community; educate team members on the effect of market area conditions and seasonal variations on product and sales.
Establish and maintain a professional working relationship with customers, team members, companies, vendors, suppliers and regulatory agencies.
Ensure all policies, programs and directives are communicated to the requisite department at the Head Office and executed in a positive and timely manner.
Drive the process of seasonal planning and budgeting.
Efficient management of merchandise category sections within each store.
Responsible for maintaining an acceptable gross profit, proper inventory management and reporting of store activities.
Review existing policies & procedures in relation to Retail Operations.
Perform other job-related duties as assigned.
Qualifications
Bachelor's Degree in Business Administration or related field preferred
7+ years of retail management experience
Computer database and productivity software skills required
Proven history of successfully training employees in a variety of departments
Strong understanding of sales and customer service techniques
Demonstrated ability to maintain and work within a budget
Method of Application
Interested and qualified candidates should send their CV in M.S Word or PDF format to: career.dominostores@gmail.com using the Job Title as the subject of the email.
Company- United Nations International Children's Emergency Fund (UNICEF)
Job Title: Deputy Representative – Operations
For Every Child, Dedication
As a Strategic Business Partner, the Deputy Representative (Operations) will have overall responsibility of overseeing the operational functioning of the country office, specifically responsible for leading for results, drive change, provide risk-informed, solution-focused analysis, advice, and services and contribute to programme and management decisions for delivering results for children in Nigeria.
In addition, this position serves as a key strategic advisor to their office's leadership in helping implement UNICEF's Strategic Plan 2022-2025.
How Can you Make a Difference?
In Nigeria, UNICEF works in a complex humanitarian and development setting to fulfill and protect children's rights.
UNICEF Nigeria is one of the largest UNICEF Country Offices globally. In partnership with the government, civil society, children and families.
UNICEF Nigeria is looking for an experienced Deputy Representative (Operations) to become part of a highly motivated and committed team of over 400 staff who work to bring visible changes in the lives of the most disadvantaged children in NIGERIA.
Key Functions and Accountabilities
The Deputy Representative's (Operations) key functions and accountabilities include:
Champion strategic management of resources to achieve organizational goals and ensure Value for Money (VfM)
Enhance Risk Management to increase organizational performance and strengthen internal control (Valuing Risk Management)
Ensure further operational centralization and optimization for maximized efficiency gains (Valuing Systems and Structures)
Strengthening internal and external-facing partnerships and leveraging UNICEF's oversight and understanding of financial management across all areas of the office (Valuing Partners)
Valuing People: Together with People Management, manage and develop people resources to promote technical competence and foster career progression and retention of a "fit for purpose"/ agile workforce.
Qualifications
An Advanced University Degree (Master's and above) in one of the following areas is required: Business Management; Financial Management; Accounting; Public Finance; and related operations function (Supply Chain, Human Resources, Information Technology, International Business, Project Management, etc.) or a full professional accounting designation (CA, ACA, ACCA, CPA, CIMA, CPFA, Expert Compatible) from an internationally recognized institute/body of accountancy with valid membership in good standing is required.
A minimum of 10 years of professional experience at the national and international level is required, specifically in advocating and implementing strategic organizational initiatives in one or more operations management areas, including budget; financial management and reporting; facilities management; administration; supply and logistics management; information and communication technology; human resources.
Prior experience in the development sector or UN system/ international NGOs would be an asset.
Additional experience in one or more of the following areas would be desired:

Audit and investigations
Safety and Security
Grant Management
Enterprise Risk Management

Experience in a UN system agency, large private or public company, or experience working in a developing country and/or humanitarian/ emergency context is an asset.
Experience in working with corporate ERPs (Enterprise Resource Planning) and IPSAS (International Public Sector Accounting Standards) is highly desirable.
Experience in Results Based Management is a requirement.
Experience in managing successful client-oriented work units is an asset.
Experience in co-creating policy is desirable.
Prior experience working with diverse stakeholder groups or multi-stakeholder partnerships is highly desirable.
Previous hands-on experience in strategic and managerial leadership is required.
Familiarity with Microsoft Office applications is required.
For Every Child, You Demonstrate
UNICEF's Core Values of Care, Respect, Integrity, Trust, and Accountability (CRITA) underpin everything we do and how we do it. Get acquainted with Our Values Charter: https://uni.cf/UNICEFValues
UNICEF Competencies Required for this post are:
Nurtures, Leads, and Manages People (3)
Demonstrates Self Awareness and Ethical Awareness (3)
Works Collaboratively with others (3)
Builds and Maintains Partnerships (3)
Innovates and Embraces Change (3)
Thinks and Acts Strategically (3)
Drives to achieve impactful results (3)
Manages ambiguity and complexity (3)
(Functional) Competencies:
Deciding and Initiating Action (2)
Following Instructions and Procedures (3)
Entrepreneurial Thinking (3)
Analyzing (3)
Other Skills:
Emotional Intelligence
Managing complexity and change
Method of Application
Interested and qualified candidates should:
Click here to apply online
Note
This position is classified as "rotational" which means the incumbent is expected to rotate to another duty station upon completion of their tour of duty.
UNICEF is committed to diversity and inclusion within its workforce, and encourages all candidates, irrespective of gender, nationality, religious and ethnic backgrounds, including persons living with disabilities, to apply to become a part of the organization.
UNICEF has a zero-tolerance policy on conduct that is incompatible with the aims and objectives of the United Nations and UNICEF, including sexual exploitation and abuse, sexual harassment, abuse of authority and discrimination.
UNICEF also adheres to strict child safeguarding principles. All selected candidates will, therefore, undergo rigorous reference and background checks, and will be expected to adhere to these standards and principles.
Mobility is a condition of international professional employment with UNICEF and an underlying premise of the international civil service.
Appointments may also be subject to inoculation (vaccination) requirements, including against SARS-CoV-2 (COVID).Only shortlisted candidates will be contacted and advance to the next stage of the selection process.
Company- Plan International
Job Title: Deputy Emergency Response Manager
 Role Purpose
The purpose of this role is to support the international Emergency Response Manager (ERM) who is leading the emergency response work of Plan International Nigeria.
The role will particularly be responsible for programmatic and operational activities including dealing with project-related issues as it relates to project implementation, Finance, Human Resources, Admin and Logistics.
The DERM will work in conjunction with the ERM who is covering a variety of different tasks, which includes among others overseeing the development and implementation of the Emergency Response Plan (incl. project implementation of different projects with different institutional donors and National Offices), maintaining the emergency master budget, ensure the regular development of Sitreps, representing the organisation at various clusters, working groups and towards external as well as internal (i.e Regional Office, IH, Lake Chad Basin Unit) humanitarian actors, being the overall line manager for the whole emergency response team.
To ensure that all these tasks can be appropriately addressed by the ERM, he/she will need to be able to delegate certain management authority and tasks to the Deputy ERM to ensure continuity and regular oversight and support to the emergency response team. Furthermore, it is key that in the absence of the ERM, no gap in terms of decision-making regarding the response actions as well as continuous management support to the response team is occurring.
Dimensions of the Role
Communicates widely within Plan International Nigeria, with partners and related government institutions.
A strategic leadership position; the post holder will work with the CD, and the Heads of Development and Humanitarian programmes.
Plan International Nigeria being a dual mandate programme, the Director of Programme Quality and Innovation will provide specialist advice to the country, regional and international programme team on the development and humanitarian issues in Nigeria.
The role requires the ability to analyse and communicate complex information at a simple level to a wide audience and Influence diverse internal/external target audiences in Nigeria and probably within the West African region.
Accountabilities
Key End Results and typical Responsibilities:
Emergency Response Programme Management:
Provide overall leadership to field managers and support to sector leads in operational matters to enhance effective implementation of projects.
Support Sectoral Specialists, Field Managers, Program Managers with project implementation planning, including start-up planning, PO set-up, procurement planning for new projects.
Focal Point for DRM in the country office. He / she will be responsible for taking the lead in the development of DRM plan for the country office (which goes beyond the northeast response) and building capacity of the field offices to assess and respond to the disasters.
Support DRM in Plan International Nigeria focal states, beyond the northeast.
Represent Plan International at external partner forums, platforms and meetings related to the operational aspects of the humanitarian response program.
Represent Plan International in all sector meetings for program quality improvement.
Development of effective operational strategies for the emergency response.
Regular monitoring of project implementation status in terms of expenditures and activity implementation progress.
Regular field visit to project sites to enhance proper implementation of the projects.
Provide support on humanitarian response operational issues – including dealing interfacing with finance, coordinating with HR and supporting the Admin and logistics team and any other operational tasks as agreed with the ERM.
In absence of the ERM (i.e. due to leave, illness, other tasks) represent the emergency response team of Plan Int. Nigeria both internally and externally and therefore will act as Officer in Charge (OiC) including all related authority which is required to be the OiC.
Jointly reviewing and revising where required with the ERM and the Plan Nigeria SLT/CLT the emergency response plan.
Support program teams in implementation of emergency response programs, including support for start-up of new grants as well as during implementation and tracking of qualitative and timely implementation.
Support program teams with operational challenges by working closely with the logistics and admin, finance and HR departments.
Support program teams in tracking expenditures and by reviewing financial reports as well as the activity plan report.
Information and Co-ordination:
Representing Plan International at all relevant external and internal meetings with humanitarian actors in the absence of the ERM.
Represent Plan International at sectoral meetings in conjunction with Sector Specialists/ program managers whenever feasible.
Ensure proper coordination between programs and support functions for the smooth delivery of the projects with regard to the operational aspects of projects.
Support with advice and capacity/performance assessment with regard to local partnerships and make recommendations, in consultation with ERM, to the Country BD and Partnerships Unit about existing and new projects.
Support the coordination and interlinkage of existing projects with new projects to ensure coherence by providing pro-actively as well as per request information to the Lake Chad Programme Coordinator, regional DRM team as well as colleagues of the national offices (NOs) within the Plan Federation.
Participate in the Lake Chad Programme NO/CO calls including updates on operational aspects of the emergency situation and response programme of Plan Nigeria.
Works closely with the Grants team and Specialists to ensure that communication to CO, NOs and other stakeholders on the progress of projects as it relates to budget revision, activities planning and other major decisions in consultation with the ERM are done in a timely manner.
Capacity Building:
Provide orientation and guidance on project start-up and implementation planning to project teams in coordination with Sector Specialists/Program Managers.
Ensure that new project designs are informed by needs assessments and contextual analysis.
Orient the emergency response team members on the use and concept of relevant humanitarian standards like SPHERE, CHS, INEE and CPMS.
Work closely with the specialist to ensure that the log frames, procurement plans and work plans are developed for all projects at start-up
Linking CO emergency response team members to DRM-related training opportunities
Support project teams to enhance local NGO capacity on organizational development, PCM and donor compliance
Resource Mobilisation for follow-up and new DRM grants:
Contribute to proposal development in coordination with ERM, program managers, specialists and resource mobilization team.
Close collaboration with the Business Development Manager/Advisor on one side and technical specialist to ensure that proposal/project development is coordinated and well informed from an operational (budget planning, HR planning, procurement planning) point of view.
Support BDM/A and ERM in identifying potential extension/follow-up intervention sectors through enhanced donor engagement.
Work closely with the ERM to ensure that new intervention ideas are in line with overall Lake Chad and Plan Nigeria emergency programme and donor priorities.
Support ERM and BDM regarding project presentations to COs, NOs & donors to enhance resource mobilization.
Security:
Work closely with ERM and Security Manager to monitor the security situation and to keep staff informed on new developments
Support staff to implement safety and security measures
Technical Expertise, Skills and Knowledge
Qualification and Experience:
Bachelor's Degree required, Master's Degree a plus (Management and Social Science-related or General Operations preferred);
At least 5 years professional experience of coordinating/implementing humanitarian projects with at least 3 years of coordination/management role at programme level.
Fluency in English in writing and speaking
Demonstrable experience in coordinating and/or implementing related emergency projects funded through international donors (i.e. SIDA, ECHO, USAID, DFID, GFFO)
Demonstrable experience of coordinating programmes/projects in line with key international humanitarian standards
Demonstrable experience in direct supervision and line management of project staff
Demonstrable experience of organizational representation and engagement with humanitarian donors
General knowledge and understanding of INEE and CPIE minimum standards, Core Humanitarian Standards, SPHERE, Red Cross/NGO Code of Conduct and other relevant international standards for humanitarian response.
Ability to work independently and as a team player who demonstrates leadership and is able to guide local and international staff if required and also able to work with disaster affected communities in a sensitive and participatory manner.
Well-developed written and oral communication skills. This includes effective negotiation and representation skills.
Well organized even within a fluid working environment and has a capacity for initiative and decision making with competent analytical and problem-solving skills
Works with trustworthiness and integrity and has a clear commitment to Plan's core values and humanitarian principles.
Method of Application
Interested and qualified candidates should:
Click here to apply online
Note
Plan International Nigeria is an equal opportunity employer and does not discriminate on the basis of race, religion, gender or disabilities.
Plan International Nigeria is fully committed to child protection to prevent children from all forms of abuse. Women are strongly encouraged to apply. Only shortlisted candidates will be contacted
 D. IT/ENGINEERING 
Company: Marriott International
Job Title: Assistant Director – Engineering
Job Summary
Assists department head in managing budget, capital expenditures, preventative maintenance and energy conservation.
Accountable for maintaining the building and grounds with particular attention towards safety, security and asset protection.
Assigns, tracks and follows up on status of work assigned to staff and contractors.
Helps increase guest and employee satisfaction through effective communications and training.
Core Work Activities
Supporting management of Department Operations and Engineering Budgets:
Assists in effectively planning, scheduling and evaluating preventative maintenance programs.
Helps establish priorities for total property maintenance needs.
Supervises the day to day operations of Engineering.
Assists in managing the physical plant including equipment, refrigeration, HVAC, plumbing, water treatment, electrical and life safety systems.
Maintains and operates equipment at optimum effectiveness, efficiency and safety.
Supervises distribution of repair work orders.
Assists in maintaining grounds, meeting rooms, ballrooms, public space, restaurants, property vehicles and recreational facilities as needed.
Acts as technical liaison for all departments in property.
Supervises Engineering in the absence of the Director of Engineering.
Recommends or arranges for additional services such as painting, repair work, renovations, and the replacement of furnishings and equipment.
Selects and makes purchases of new equipment, supplies, and furnishings.
Inspects and evaluates the physical condition of facilities in order to determine the type of work required.
Manages parts, supplies and equipment inventories effectively by minimizing downtime and maximizing cash flow.
Performs inspections effectively.
Assists in evaluating and implementing new technologies, equipment and supplies.
Assists in establishing and implementing an energy conservation program.
Maintaining Engineering Standards:
Helps ensure necessary permits and licenses for building and physical plant are obtained and kept current.
Helps ensure regulatory compliance to facility regulations and safety standards.
Ensures compliance with all Engineering departmental policies, standards and procedures.
Ensures all employees have the proper supplies, equipment and uniforms.
Ensuring Exceptional Customer Service:
Displays leadership in guest hospitality by exemplifying excellent customer service and creating a positive atmosphere for guest relations.
Interacts with guests to obtain feedback on product quality and service levels.
Empowers employees to provide excellent customer service.
Conducting Human Resources Activities:
Supervises staffing levels to ensure that guest service, operational needs and financial objectives are met.
Helps train employees in safety procedures.
Assists in training other department employees in fire protection, safety and evacuation procedures.
Provides feedback to employees based on observation of service behaviors.
Assists in performing operational activities as necessary.
Candidate Profile
Education and Experience:
High School Diploma or GED; 4 years' experience in the engineering and maintenance or related professional area; technical training in HVAC-R/electrical/plumbing.
OR
2-year Degree from an accredited university in Building and Construction, Engineering, Mechanics or a related major; 2 years' experience in the engineering and maintenance or related professional area; technical training in HVAC-R/electrical/plumbing.
Method of Application
Interested and qualified candidates should:
Click here to apply online
Company: Airtel Nigeria 
Job Title: MBPN Operations Engineer
Job Purpose
This function is expected to act as the representative for technical and functional requirements in the area in the area of MPBN, MPLS, Enterprise MPLS, IPRAN and IP Core together referred as IP Services solutions to support both Mobile and Enterprise services.
The role will define the optimal topology of the IP Services to meet a premium service level agreements and industry architecture for IP Network;
This role provides Level-1 support to the function with hands-on knowledge and experience on the nodes and ensures FTR configurations.
Key Accountabilities
MPBN Operations to ensure Uninterrupted voice and data service deliver:
Perform day to day operations & management, fix alarms and resolve incidents, prepare daily health check status and report to TL.
Keep & Maintain inventory of IP Addresses and implement Zoning.
Allocate IP Addresses to Network as per Airtel Zoning policy and maintain its database.
Ensure cabling in IP network is maintained as per standard structured cabling procedures in switch rooms.
Perform Change Management, performance & optimization through O&M and Performance Management processes.
Ensure all Faults, Trouble Tickets & Incidents are recorded and addressed within SLAs. Documentation of all such events are prepared with RFO, RCA and RCF. Weekly and monthly report of such incidents are prepared to do analytic study on them by TL and reduce incidents.
Analyze traffic reports and optimize traffic.
Implement all BISP related tasks and perform duties within BISP framework.
Perform NOC integration for alarm reporting & escalation.
Execute patches and support update/upgrade process.
Perform ATP, UAT on services and nodes.
Support TSG / Enterprise team in resolving customer complaints.
Provide inputs to TL on spares inventory and Life Cycle management on nodes.
Update Documentation:
Update Solution document, HLD, DLD, LLD along with Network Diagram.
Keep document management updated.
Capacity optimization, availability & performance management:
Perform adequate day to day capacity optimization, of all nodes, interfaces on IP Services related Nodes – in accordance with network growth and projections.
Continuously being the loop of the network traffic, licenses, trends and various parameters to ensure the Network elements are operating as expected. Where required, take corrective action with input from TL and Group Planning team.
Support in Expansion & Evolution of Core Network:
Understand the business requirements and impact on the IP backbone and data network infrastructure.
Support expansion of nodes well in advance.
Support evolution of IP Services to best industry practices.
Employee Engagement:
Maintain high Team Harmony and Engagement at all times with both internal and external teams and stakeholders.
Vendor / Partner Engagement:
Ensure that the Vendor Customer Support and supplier vendors are engaged at all times to deliver high quality output expected first time right.
Educational Qualifications & Functional / Technical Skills
Must have:
Bachelor's / Masters of Telecommunication / Electronic Engineering Degree / Computer Science / IT
Detailed working of IP/MPLS
Juniper / Cisco / Huawei NE certified engineer is a must
Analytical and Presentation skills
Detailed understanding of call flows of Telecom w.r.t. IP routing
A basic understanding of 3GPP /ITU-T and ETSI standards is required.
Relevant Experience
Must have:
Minimum of 5 years hands-on working experience in large Mobile Network Operator with the IP Nodes.
Multivendor experience – Including experience with Transmission, Core & Data networks.
Good understanding of the commercial deployment of IP/MPLS which could includes hands-on operations, test and/or deployment. Understanding of the evolution of 2G/3G/4G networks moving convergence with IP
Detailed understanding of IP technology
Tracing and analysis acumen and experience on end to end E2E service flow.
Experience of deployment of key network systems through the delivery life cycle from initial design to full operational handover
Experience in measuring and analyzing network KPI 'key performance indicators'
Other Requirements:
Personal Integrity and good interpersonal relationship
Highly organized and good at implementation
Self-motivational skills
Good analytical and problem solving skills.
Good practical skills in troubleshooting and fault resolution for supporting operations teams as an escalation point
Method of Application
Interested and qualified candidates should:
Click here to apply online
Note
Only shortlisted candidates will be contacted
We are an equal opportunity employer and value diversity. We therefore do not discriminate against applicants on the basis of, among others, their race, disability, their race, disability, religion or gender. All employment opportunities are decided on the basis of qualifications, merit and business needs.
 Also Read: Arbiterz Executive Search
Company – PPC Limited
Job Title: Biomedical Engineer
Role Summary
Responsible for evaluation, diagnosis, performance of corrective maintenance (CM) and planned maintenance (PM) on basic & advanced biomedical equipment.
Will also be responsible to drive customer satisfaction through excellent service delivery.
Job Responsibilities
Ensure uptime of all models specific to the assigned modalities in the given area.
Perform system level trouble-shooting to reduce down time of the units. Work as a member of local team to provide efficient service delivery to the customers within assigned area.
Ordering and managing repair parts cycle times.
Maintain interface with doctors and operators on equipment status issues to ensure customer satisfaction
Assist in Sales visits, help train others where necessary, identify sales opportunities and communicate them to Sales team.
Identifying and participating in sales opportunities such as new contracts and contract renewals as opportunity arises.
Responsible for Warranty and CMC cost control and Up time. Implement FCOs (Field Change Order) on time.
Responsibly complete all administrative tasks on time (e.g. ensure timely completion of Service/Installation Reports, Travel Requests etc.).
Complete all planned Quality & Compliance training within the defined deadlines.
Ensure proper care of spares, tools and test equipment.
Enhance and maintain technical knowledge of current standards, codes and procedures regarding safe and effective use of medical equipment as well as Environment Health and Safety requirements.
Complete all assigned trainings on the product.
Qualifications / Requirements
Degree in Electronics, Biomedical Engineering, Electrical, Instrumentation (minimum of First Class / Second Class Upper)
Minimum of two (2) years' experience in trouble shooting X-Ray/CT systems. Experience in servicing Philips X-Ray/CT equipment is a plus
Technical and analytical skills with minimum two years of Field Services experience.
Ability to work independently with minimum direction and willing to travel on short notice.
High work standards and quality
Excellent communication skills, listening skills, and interpersonal skills with Proficiency in English.
Method of Application
Interested and qualified candidates should send their Resume to: careers@ppcng.com using the Job Title as the subject of the email.
Company: Turner & Townsend
Job Title: Cost Manager / Quantity Surveyor
   Job Objectives:
Estimating and negotiating change orders throughout the construction lifecycle.
Provide estimate and cost planning to include producing and presenting the final cost plan.
Review and participate with the design services team and general contractor, in the development of the cost estimates.
Reconcile changes and assist the general contractor to ensure that their data is accurate.
Communicate or meet with general contractor and owner project manager to gather status information to prepare a cost estimate update.
Prepare written comments to the general contractor's submissions, including the executive summary.
Coordinate all sources of cost information for cost discussions and suppliers direct from NPA, subs, quantities from A/Es,.
Inform and drive engineering priorities based on cost impact.
Work proactively with minimal supervision to resolve scheduling issues.
Manage cost checks and carry out valuations on larger projects. Complete timely, accurate cost checking and valuation processes.
Participate effectively with post contract cost variances and the change control processes.
Manage Cost impact / contingency management and commitment tracking logs.
Prepare funding data presentations and coordinate VE sessions with stakeholders.
Responsibilities
You will also be responsible for:
Pre-Contract:
Developing cost plans and estimates through the design phase, delivering updated cost plans at appropriate design milestones.
Providing commercial input to design optioneering and input into value engineering exercises.
Reviewing contractor and subcontractor pricing and leading negotiations on behalf of the client to drive fair contract prices.
Post-Contract:
Performing quantity surveying, cost controls and change management activities throughout the project lifecycle.
Ensuring that post-contract cost variances and change control processes are managed effectively.
Ensuring that cost auditing and valuation work is managed effectively and that a robust process for cost validation is in place.
Carrying out the production of monthly cost reports for presentation to the client.
Ensuring that final accounts are negotiated and agreed in a timely manner.
Compiling as built cost estimate records for benchmarking purposes.
Qualifications
Candidate will have the following:
Degree in Construction Management, Cost Management, Quantity Surveying, Engineering or a field related to construction.
Consultant or Senior Consultant level (5- 10 years' post-graduate experience).
For QS: RICS accredited or working towards.
Excellent communication skills and ability to thrive in a delivery / client-facing role.
Experience of leading cost management on medium or large sized construction projects of medium to high complexity.
Good knowledge of construction industry technical matters, such as different procurement routes, value management and value engineering.
How to Apply
Interested and qualified candidates should:
Click here to apply online
Note
Our inspired people share our vision and mission. We provide a great place to work, where each person has the opportunity and voice to affect change.
We want our people to succeed both in work and life. To support this we promote a healthy, productive and flexible working environment that respects work-life balance.
Turner & Townsend is an equal opportunity employer. We celebrate diversity and are committed to creating an inclusive environment for all employees and actively encourage applications from all sectors of the community.
E. HEALTH
Company: TeamAce Limited 
Job Title: Medical Doctor
Requirements
A Bachelor's Degree in Medicine.
3 years minimum experience in same field.
A valid medical license.
Great counseling and listening skills.
Proximity to the location is an added advantage.
Method of Application
Interested and qualified candidates should:
Click here to apply online
Company: GlaxoSmithKline
Job Title: Senior Manager – Scientific Affairs & Public Health Markets (SAPH)
Job Description
Medical Affairs:
Provide scientific and technical expertise of the highest standards in interactions with Key External Experts (KEEs), Key Opinion Leaders (KOLs) and in response to local medical information as par GSK guidelines
Provide medical and scientific input and information for business strategy development and execution for Francophone & Southern Africa.
Develop and sustain credible network with appropriate Key stakeholders, EPI team, Medical experts (NITAG members) and the decision makers such as Ministry of Health (MoH) and his staff involved in immunization, Malaria & NTD space in the sub-region
Plan, facilitate and conduct CMEs, symposia, trainings, workshops, scientific meetings, speakers' tours, and other medical and product specific campaigns and deliver scientific presentations with consistent messages for key products at these meetings, as required.
Understand principles of and support Scientific Engagement (SE) activities as per Medical Plans. Have clarity in understanding on Scientific Engagements and Promotional Code
Become an expert in all diseases where GSK- Global Health have brands and support all associated activities related to those brands
Be updated on scientific knowledge on Vx & Rx and their PIs to ensure 'On Label' communications on various platforms
Review and approve promotional, non-promotional and training materials in compliance with GSK policies and local regulations.
Support in feasibility assessment of potential research sites, develop concept notes, proposals, budgets, data collection and monitoring tools for field studies.
Provide medical inputs into development and execution of brand strategy where required
Provide prompt and substantiated medical information responses to medical enquiries.
Provide marketing with new scientific information on products, competitors, opportunities and/or therapeutic areas for possible incorporation into promotional materials
Support strategy development and execution for Scientific Affairs & Public Health Markets within Global Health-Market Access team.
Clinical R&D Activities:
Support in study planning, protocol review, site feasibility, regulatory approvals; medical monitoring and publications as deemed appropriate, of clinical studies for phase I to IV and PMS in studies sponsored by GSK.
Serves as the Local Medical Lead (LML) for all ongoing GSK studies across East & Southern Africa and as may be assigned.
Pharmacovigilance:
Support Named Safety contact in strengthening of Pharmacovigilance
Basic Qualifications
We are looking for professionals with these required skills to achieve our goals:
Medical Doctor or Registered Pharmacist
Experience in Copy Approval
Preferred Qualifications:
Doctor of Medicine with post graduate qualification in Vaccinology/ infectious diseases/ Paediatrics/ Public Health/Clinical research.
Excellent written and oral communication skills in English.
Author/ Co-author for scientific papers including in high impact factor journals
Experience of presenting scientific topics at different settings.
An excellent understanding of the principles and practice of ICH-GCP and internal SOPs.
Well-demonstrated ability to understand scientific methods and experimental design.
General Competencies:
Keep up to date with new developments in Global Health relevant diseases (Vx/Malaria/NTDs)
Ability to gather insights for business planning and programming
Build and maintain relationships with external experts, KOLs and members of various medical societies
Training competencies to disseminate scientific and product information with others
Team work to achieve business objectives and reach common organizational goals
Deliver creative ideas for continuous process improvement for improved Vx/Rx coverage and uptake programming in the sub-region.
Method of Application
Interested and qualified candidates should:
Click here to apply online
                                                                        Mid-Level Jobs
Mid-Level Jobs at RusselSmith, Myrtle Management Consultants Limited, RevolutionPlus Property , Tizeti Network Limited, Max Drive , etc.
A. SALES/MARKETING
Company: RusselSmith
Job Title: Marketing Lead
Summary of Functions
Responsible for creating and delivering effective marketing programs to support the growth and expansion of RusselSmith's products and services.
Also responsible for developing materials for internal and external communication and marketing efforts, monitoring and reporting on market trends, competition and new products or service lines.
Essential Duties and Responsibilities
Marketing Strategies:
Research, interview sources and stay current on business/services, marketing development trends, digital marketing concepts and tools, and activities for promoting internal/external customer engagement.
Develop content, collaborate on design and manage the production and distribution of media releases, ads, brochures, newsletters, direct mail, website updates, social media updates and other communications materials for internal and external customers.
Develop plans for advertising, promotions, public relations and corporate social responsibility initiatives.
Plan, strategize and execute marketing campaigns, roadshows, exhibitions and other activities to establish and maintain RusselSmith's brand presence in the market.
Coordinate digital marketing efforts including social media content management, email campaigns and online advertising and ensure that resources are utilized properly and the target market is reached in the most cost-effective manner.
Monitor progress and performance of marketing campaigns and other marketing activities, and provide reports
Ensure that marketing activities are coordinated in line with the Company's lead management plan, advertising plan, brand guidelines and other applicable marketing-related plans.
Conduct competitive strategic analysis, customer segmentation, and customer insight development.
Define product and service marketing strategies and road maps, and track progress made towards achieving set objectives.
Market Retention:
Develop strategies to ensure that products and services are effectively positioned in the market
Create, optimize, and constantly improve retention strategies to keep customers.
Develop an understanding of what is needed to create a great customer experience.
Develop and create new campaigns and programs geared towards customer retention.
Identify sales opportunities while servicing customers.
Prepare and make presentations to various audiences to improve customer loyalty and retention.
New Market Penetration:
Research, analyze and recommend services in line with potential customer needs, market trends and new technologies.
Generate and describe creative, result-focused marketing concepts to a diverse customer base.
Coordinate and lead marketing events (presentations, training, exhibitions, demos, etc.)
Service Line Development
Contribute towards development and improvement of existing service lines through research and analysis of service line performance and marketing initiatives
Promotional Strategies & Campaigns
Plan and create marketing activities by working closely with the revenue generating divisions and transforming their ideas into promotional campaigns which tie in with the Company's overall marketing strategy.
Send promotions through various channels such as direct mail, as inserts in newspapers, Internet advertisements, in-store displays, product endorsements or other special events.
Develop corporate gift items and other branded material for customer relationship management
Use social media sites such as LinkedIn, Twitter, and Facebook to promote and direct traffic to the organization and generate leads.
Continuously measure and report on the effectiveness of promotional strategies to determine which strategy works best for the organization.
Direct Marketing:
Liaise with Key Stakeholders to ensure that they are fully briefed and engaged in order to make sure that direct marketing campaign objectives are met
Ensure all communications and campaigns are compliant with industry regulations and are aligned to treating customer friendly (TCF) guidelines
Identify and analyze the organization's marketing strengths and weaknesses and respond to opportunities and threats in the marketing environment.
Integrated Marketing Communications:
Create internal and external communications programs that effectively describe and promote the organization and its services; including graphics, videos, audio, brochures, company product or service fact sheets, logos, or other promotional materials.
Plan for and liaise with other Divisions and Subdivisions to prepare and deliver presentations, training programs and other internal marketing efforts which are geared towards employee engagement
Ensure that content on the company's intranet, website and social media platforms is grammatically and technically correct, and not plagiarized.
Assist with a variety of Corporate Communications projects including creation of document templates, presentations, light copywriting and program/product promotions, in line with the Company's brand guidelines.
Stay current with industry practices on marketing communications, and use the knowledge to impact communication tactics.
Work independently and with other divisions/subdivisions and staff in planning and executing internal and external communications programs and strategic planning.
Manage external agencies and third parties to ensure successful delivery of marketing campaigns
Ensure all communications are clear, fair and not misleading and relevant regulations are followed e.g. data protection, Treating Customers Fairly principles
Gain awareness of data protection guidelines and internal data management procedures
Sub-divisional Reports: Generate the required weekly, monthly, quarterly, bi-annual, and annual reports and presentations.
Safety & Security — Actively promote and personally observe safety and security procedures and use equipment and materials properly.
Hazard Identification – Promote risk-based thinking and eliminate all identified hazard throughout the organization.
Perform other duties as required or as assigned
Organizational Relationships:
Reports directly to the VP/Divisional Head, Marketing Sub-division or designate.
Qualifications
Bachelor's Degree with 5 – 7 years of relevant work experience
Experience in a creative agency is an added advantage
Ability to manage internal relationships and contact with the public including the media, vendors, customers, and contractors.
Ability to communicate with and interact effectively with internal and external contacts
Excellent written and verbal communication skills
Good presentation skills,
Must possess analytical and problem-solving skills.
Strong computer skills with high level of proficiency in Microsoft Office (Word, Excel, Outlook and PowerPoint).
Excellent interpersonal and business communication skills.
High level of initiative with the ability to self-motivate.
Demonstrated ability to effectively prioritize.
Works well independently and in team settings.
Good leadership and management skills.
Ability to work well under pressure and knowledge of marketing practices, graphic design concepts, and media placement.
Must be highly self-confident, forward thinking, detail oriented, and exhibit a high level of creativity and bold initiatives
Success Metrics:
Effectively executing marketing communications plans and activities to increase sales
Work Environment:
The job is performed indoors in a traditional office setting. Activities include extended periods of sitting occasional fast paced events and extensive work at a computer monitor and/or calculator.
How to Apply
Interested and qualified candidates should
Click here to apply online
Company: Myrtle Management Consultants Limited
Job Title: Brand Communications Manager
Role Summary
You will be tasked with developing brand strategies to help improve brand recognition and build a positive image for the company to create integrated marketing campaigns & assist in product development.
You will play a pivotal role in growing business, customer base, and improving stakeholder experience. You are expected to be innovative, web and multimedia savvy.
In summary, you are responsible for adapting a brand strategy for the company's target market. As the 'brand guardian', you drive and ensure the maintenance of the client's brand integrity across all company marketing initiatives and communications and may manage a portfolio of products.
Job Responsibilities
Developing strategies and managing marketing campaigns across print, broadcast, and online platforms to ensure that products and services meet customers' expectations and to build the credibility of brands
Managing brand strategy, including the setting of style guides, brand guidelines, brand vision and value proposition for short as well as long term
Planning and execution of all communications and media actions on all channels, including online and social media
Assisting with product development, pricing and new product launches as well as working with the Business Development team to develop new business opportunities
Creating and managing promotional collateral to establish and maintain product branding
Managing the budget for advertising and promotional items
Competitor and customer insights analysis
Keeping up with competitors across markets to keep up to date with trends, as well as trying to predict future trends
Measurement and evaluation of marketing communication campaigns, reviewing the success of marketing campaigns and creating reports
Supervising advertising, product/service design and other forms of marketing to maintain consistency in branding
Meeting with clients and working with colleagues across multiple departments (such as Production, Digital, Business Development Managers etc.)
Managing brand budgets across departmental touchpoints
Overseeing the organization of events such as product launches, exhibitions, and photo shoots.
Collaborating with Business Development team develops marketing partnerships with retailers, media partners, and other external partners to broaden the reach of the business's brand messaging.
Conducts research and analyses, translating campaign performance into communication documents and reports, which are distributed to senior brand marketing management and key stakeholders. Some of these documents are marketing briefs, competitive analyses, campaign recap decks, and so forth.
In charge of providing strategic input and direction for the brand, developing non-campaign brands while keeping the company's vision, mission, and objectives in mind; and advising internal and external stakeholders on issues relevant to the brand.
Qualifications
Bachelor's Degree in Advertising, Marketing, Communication Social Science or equivalent.
5+ years' experience in brand or product management
Analytical skills and attention to detail
An understanding of trends and an ability to respond to customers' wishes
Excellent written and verbal communication skills.
The ability to manage and allocate budgets
Experience with and an understanding of market research
Time and project management skills, including the ability to work on multiple
projects at the same time
An ability to think strategically and come up with campaigns
Firm grasp of emerging digital tools.
Brand awareness – a clear understanding of brands and the marketing mix
Determination and perseverance
Relationship management skills
A strong focus on results
A high degree of business acumen
Thorough understanding of the branding for the media industry and digital
Excellent interpersonal skills
Insightful and perceptive.
Business knowledge.
Remuneration
Competitive.
How to Apply
Interested and qualified candidates should:
Click here to apply online
Note
Interviews are on a rolling basis to the closing date.
Only shortlisted candidates will be contacted.
Company: RevolutionPlus Property 
Job Title: Strategic Head of Sales and Marketing
The Position
We are looking for a marketing manager to develop, implement and execute strategic marketing plans for the organization.
Job Description
The Marketing manager shall have amongst others, the following primary responsibilities:
Coordinating marketing strategies with the sales, financial, brand and media departments.
Keeping the company informed and executing latest real estate marketing strategies and trends.
Should possess expertise in using social media to promote sales and campaigns.
Tracking and analyzing the performance of advertising campaigns.
Managing marketing budgets and analyzing trends.
Overseeing branding, advertising, and promotional campaigns.
Preparing and presenting weekly, monthly, quarterly and annual reports to the Executive Management.
Promoting our brand at trade shows and major real estate industry-related events.
Developing strategies and tactics to boost the company's reputation and drive qualified traffic
Deploying successful marketing campaigns from ideation to execution.
Building and maintaining a strong and consistent brand through a wide range of online and offline marketing channels.
Requirements
A Master's Degree in Marketing or a Sales oriented course will be an added advantage
Must have had 8-10 years' Experience in a similar role
Prior Experience working with in the real estate sector will be a major advantage.
Competences and Qualities:
In-depth understanding of the industry, including operations, product and service offerings, players, key trends and growth drivers.
Should have hands on web analytics tools and be able to turn creative ideas into effective advertising projects.
Should have extensive knowledge of marketing strategies and the ability to identify new business leads.
Will ensure his/her expertise translates into increased brand awareness and profitability.
Ability to formulate and champion ideas and concepts to improve business performance in order to achieve its set objectives.
Excellent business acumen i.e. financial and commercial knowledge.
Extensive knowledge of marketing strategies, channels, and branding.
Superb leadership, communication, and collaboration abilities.
Exceptional analytical and problem-solving skills.
Strong time management and organizational abilities.
How to Apply
Interested and qualified candidates should send their CV to: hr@revolutionplusproperty.com using the job title as the subject of the mail.
Note: Do not apply for this role if you do not have the above stated requirements.
Company: TeamApt
Job Title: Sales / Marketing
Role Purpose
We are recruiting Sales / Marketing to expand our operations in the Benin City, Edo State.
Requirements
Candidates should possess a Bachelor's Degree with 0 – 1 year work experience.
Method of Application
Interested and qualified candidates should send their CV to: emeka.nwaburugbo@tizeti.com using the Job Title as the subject of the email.
Company: Max Drive 
Job Title: Field Sales Manager
 Job Brief
Actively engage prospective drivers to educate them on the onboarding process to become Champions
Promotion and sale of services and products to prospective drivers.
Perform cost-benefit and needs analysis of existing/potential customers to meet their needs
Establish, develop and maintain positive business and customer relationships with prospective drivers
Expedite the resolution of customer/driver problems and complaints to maximize satisfaction
Achieve agreed upon sales targets and outcomes within the agreed timeline.
Coordinate sales effort with team members
Analyze the territory/market's potential, track sales and status reports
Create and analyze reports on customer needs, problems, interests, competitive activities, and potential for new products and services.
Coordinate the sales team to achieve set targets
Requirements
3+ years of experience in a similar role.
Ability to drive sales from zero to 100% target achievement
Market researches skills to improve driver acquisition within territories
Relationship building and management skills
Excellent oral and written communication skills.
Information gathering and competition watch
Must understand the local dialect of the business territory. Proficiency in other languages is an added advantage
Excellent analytical and organizational skills with experience
He/she should be able to enjoy clerical and administrative work with good planning and numeric skills.
Must be a self-starter with bias for technology
People Management skills.
Benefits
Competitive pay & benefits
Premium Health insurance cover
Consistent Learning and Development.
 How to Apply
Interested and qualified candidates should:
Click here to apply online
 B. FINANCE/DIRECTOR
Company: Maersk
Job Title: Accounts and Finance Analyst
Job Responsibilities
Collaborate with and provide support to the Finance Business Partner team to ensure profitability targets are achieved and maintained.
Support initiatives by providing data and analysis that helps the business in achieving its strategic objectives.
Participate in the month-end close process, preparing journal entries, performing account analysis and preparing balance sheet account reconciliations.
Ensure accounting practices and documentation procedures are performed in accordance with IFRS.
Assist with providing documentation for both internal and external auditor requests.
Work with other accounting organization functions, including payroll and AP to ensure appropriate accounting treatment.
Participate in special projects and process improvement initiatives.
Own and manage detailed financial models including the capacity models that drive headcount forecasts, understand and manage the revenue and cost structure on the P&L, and lead ad hoc financial modeling and analysis
Ensure that forecasts incorporate trends and current/future business strategies
Build and maintain consolidated financial models to plan the business and allow for appropriate sensitivities
Partner with leadership to establish key performance metrics, lead efforts to monitor performance vs. goals, and provide insights for improvement
Own monthly and quarterly Budget vs. Actual reporting and ensuring a high degree of quality, timeliness, and accuracy in reporting as well as providing key business insights and perspectives
Monitor P&L lines during monthly financial close, discuss variances to forecast, and conduct research as needed.
Minimum Qualifications
Bachelor's Degree in Accounting, Finance, Business, a related field, or equivalent practical experience
5 years of accounting practice and/or industry experience
Experience with International financial reporting standards
Strong working knowledge of Microsoft Office applications (Excel, Outlook, Word, PowerPoint)
High-energy, self-motivated, team player with a desire to excel in demanding and fast paced detailed oriented environment
Ability to adapt quickly, work independently, take ownership, and work in a flexible team environment.
Professional Skills:
ACA / ACCA or Equivalent
Ability to influence various stakeholders without formal authority.
Professional demeanor.
Ability and willingness to meet business critical deadlines.
Ability to work independently and be responsible to follow up on action items.
Excellent verbal, interpersonal and written communication skills.
Strong analytical, problem-solving and decision-making capabilities.
Team player with the ability to work in a fast-paced environment.
Ability to work with all levels of internal staff as well as outside clients and vendors.
We Offer
We offer you exciting career opportunities with an international reach to further expand your experience through our diversity-focused and award-winning talent development initiatives.
Energizing and pioneering, this is also an environment that keeps you motivated. You'll be joining a values-led, genuinely diverse, and talented team that is passionate about being there for employees, and for each other.
We strive to deliver the right environment for the right people while fostering a culture of fairness, mutual respect, responsibility, and care for our business and our customers.
We have a competitive compensation and benefits package for full-time employees. Our talent policies are recognized world-wide as one of the best in the industry and we continue to look for new ways to invest in our people through ongoing personal and professional development initiatives.
We value the diversity of our talent and will always strive to recruit the best person for the job. We're proud of that and we see it as a genuine source of strength for building high performing teams.
Method of Application
Interested and qualified candidates should:
Click here to apply online
Company: IHS Towers 
Job Title: Senior Specialist, Finance Process Optimization
The Opportunity
We are expanding our global footprint and we are seeking an individual to join our Finance team in Nigeria as Senior Specialist, Finance Process Optimization to support the Finance function through participation in risk assessment and controls evaluation.
Also, to ensure improvements and actively lead control enforcement or process improvement initiatives.
Key Responsibilities
Translate tactical work plans into detailed tasks and programs.
Plan, undertake and supervise financial and system audits and compliance activities across Finance to ensure that all Finance functions and systems are working in line with management-advised guidelines.
Draft, perform and supervise tests of the design, implementation and operating effectiveness of key financial and business controls.
Enforce appropriate user access and segregation of duties in financial systems.
Provide input into design of automated approval workflows.
Deduce conclusions, recommending remediation actions and preparing final reports following tests of the design, implementation and operating effectiveness of key financial and business controls.
Oversee database of deficiencies, undertaking root cause analyses, tracking management actions, and driving remediation efforts through the risk management application. Improve control consciousness through staff orientation.
Actively coordinate process improvement initiatives through practical application of process improvement methodologies and tools for change.
Support implementation actions for transformation projects by coordinating resolution of business pain points for Finance across all value chains; performing business activities such as data mining, UAT participation, workshops and sign-offs; providing supporting data for setting baseline and to-be metrics for business processes; and collecting inputs to business cases and enforcing change management activities.
Collect data needed as part of detailed solution design for IT projects, including:
Policy statements needed to set up systems.
Report examples required to support report build or modification.
Coordinating business activities which include SME review of user stories or functional requirements; Validating adequacy of UAT test scripts; UAT participation; Bug fixing.
Developing training program materials.
Tracing change management activities.
Handholding/babysitting business users post go-live.
Escalating issues requiring management's attention.
Provide inputs for business cases or for measurement of metrics.
Support business process owners with implementation of new controls and/or processes, ensuring that proper change management activities are undertaken.
Prepare management reports on evaluation of controls and/or processes as directed.
Recommend and draft policy statements. Support execution of policy enforcement and training.
Identify and recommend process improvements. Lead implementation of process improvement projects, collaborating and actively working with Group Finance Operations and Global Process Owners.
Perform other tasks and duties as assigned by the Senior Manager, Finance Process Optimization.
Key Qualifications & Experience
Bachelor's Degree in Accounting, Finance, Business Management or a related field.
Professional certifications, e.g. ACA, ACCA will be an asset.
+7 years relevant experience
Good appreciation of IFRS accounting, SOX, ITGC and COSO.
Relevant experience managing projects
Good understanding of software development lifecycle.
Exposure to internal and external audit training is an added advantage.
Behavioural Competencies:
Collaboration & Teamwork
Initiative & Judgement.
Functional Competencies:
Internal Audit
Business Process Design & Re-engineering
Risk Assessment
Project Management
Financial Acumen
Flowcharting
Business Communication
Use of MS Office Tools
Organizational Competencies:
Customer Focus – People demonstrating this competency understand & exceed our customers' needs. They develop trusted, reliable & collaborative relationships. They are consistently operating to the highest standards of service & delivery.
Innovation – People demonstrating this competency constantly seek new & improved ways to deliver our products & services. They champion engineering & skills development, and work to create a collaborative and supportive operating environment.
Integrity – People demonstrating this competency are open & honest in everything they do. They support financially & environmentally sustainable growth. They make socially responsible decisions and treat their stakeholders with respect.
Be Bold – People demonstrating this competency are thorough in analyses & decision-making. They are courageous in expanding existing markets & developing new ones. They confidently pursue appropriate financial returns and are forward-thinking and ambitious.
Method of Application
Interested and qualified candidates should:
Click here to apply online
Company: The OPEC Fund for International Development
Job Title: Syndication Officer
Job Profile
The Syndication Officer is responsible for providing syndications and co-financing services for the private sector & trade finance lending activities of the OPEC Fund, provides support to and manages syndications and co-financing transactions and OPEC Fund's relationships with syndication / co-financing partners, in accordance with the departmental strategy, in order to ensure a sustainable pipeline of syndication and co-financing activities.
Duties and Responsibilities
Syndication:
Leads syndicated loan transactions associated with the private sector & trade finance lending activities of the OPEC Fund.
Contributes to the delivery of the annual syndication targets for OPEC Fund.
Contributes to the development of internal operational processes and procedures for the syndication and co-financing of loans.
Performs market soundings, pricing and provides risk appetite feedback to ADG PSTFOD and BDU Team for their consideration.
Contribute to formulating and executing the strategic objectives and business model of the Syndication Function.
Support management in developing a network of syndication/co-financing/market participants.
Provide support to prepare departmental reports, and provide inputs for strategy, board papers, departmental balance score-card, pricing, and sector papers.
Support:
Prepares pitch books and market updates for clients, information memoranda for lead/co-lead transactions, and slides for partner meetings/roadshows as needed.
Supports the preparation of marketing strategy for coverage areas (infrastructure, Financial Institutions, Manufacturing & Services)
Stakeholder management and engagement:
Expands syndications and co-financiers base among development finance institutions and commercial banks.
Negotiates credit documents with syndicate/co-financing institutions in liaison with relevant internal departments (Business Development Unit, Portfolio Management Unit, Legal Department
Qualifications and Experience
Master's Degree in Accounting / Commerce / Finance / Economics or other relevant disciplines.
A minimum of 7 years of relevant credit and origination experience, including at least 3 years of direct underwriting and or syndication experience gained in a major development Finance institution or an international commercial/investment bank.
In addition, preferably 1 – 2 years at an international development finance institution
Fluent in English. Good working knowledge of Arabic, French, or Spanish is an added advantage.
Competencies:
Extensive knowledge in the usage of office technologies, such as Microsoft Office applications (Word, Excel, PowerPoint, etc.), intra/internet as well as online database management.
Excellent verbal and written communication skills.
Works collaboratively with colleagues to achieve organizational goals.
Ability to work in an international multi-cultural environment, with sensitivity and respect for diversity.
Good interpersonal, organizational, and time management skills.
Conscientious and efficient in meeting commitments, observing deadlines, and achieving results
How to Apply
Interested and qualified candidates should:
Click here to apply online
Company: PalmPay
Job Title: Accountant
Job Description
We're looking for an experienced Accountant who is passionate about our mission of driving financial inclusion in Africa.
The ideal candidate will help the business make financial decisions by collecting, tracking, correcting and communicating the financial position of the organization.
Key Roles and Responsibilities
Authorize all expense vouchers in accordance with company policy.
Ensure accurate and timely daily recordkeeping and accounting systems of payment vouchers and classifying in accordance with company policy
Daily check, reconciliation, update and correction of transaction posting as appropriate; promptly attend to reported reconciling items from cashier team.
Reconcile accounts payable and receivable ledgers at month end
Create visibility into expense drivers through robust reporting and analysis; perform other account analysis and reconciliations as it may be required
Assist with providing documentation for external auditor requests; perform account analysis and reconciliations as may be required
Supervise, manage and train subordinates
Identify and implement processes improvements in the expense accounting process; establish work flow procedures and policies, develop Standard Operating Procedure (SOP) for all processes within the job role
Qualifications
Bachelor's Degree / HND in Accounting, Finance, or relative field
Minimum of 5 years progressive accounting experience
Work experience in well-known companies is preferred.
ICAN, ACA, ACCA
As well as formal qualifications, you should have these attributes:
Attention to detail – being careful about detail and thorough in completing work tasks
Strong analytical / problem solving skill.
Exceptional organizational, prioritization, decision-making, and planning skills
Ability to work collaboratively with all business units across the company
Must be good with Microsoft excel skills
Working knowledge of ERP systems
Necessary Skills:
Communication skills
Interpersonal skills
Problem Solving skills
Punctuality
Critical thinking skills
Teamwork and collaboration skills
Adaptability skills
Work ethic
Project management skills
Method of Application
Interested and qualified candidates should:
Click here to apply online
 C. IT/ENGINEERING
Company – Oando Plc
Job Title: Principal Reservoir Engineer

Reports Directly to: Head of Petroleum Engineering
Purpose
To lead the reservoir engineering function within the Petroleum Engineering Department.
Participate and oversee reservoir engineering involvement for all assets and projects from initial opportunity identification to cessation of production.
Manage reporting lines and mentor junior staff
Deputy to Head of Petroleum Engineering
Major Responsibility Areas
Quality check, designing, supervising plans and results for pressure transient tests.
Quality check / preparing appraisal programs for reservoir engineering data (PVT, RCAL / SCAL, pressure data, well tests, MDT, etc.)
Reviewing / quality checking data acquisition reports and lab reports from contractors – quality check samples & results, extract properties required for reservoir engineering studies
Quality check predictions of production performance for approval of well proposals
Lead efforts to minimize / mitigate subsurface risk
Proposing cost-effective reservoir monitoring and surveillance programs
Quality check / supervise or perform reservoir simulation studies to test development concepts / recovery schemes and optimize recoveries
Quality check / supervise or perform reservoir surveillance analysis & make recommendations for optimization and proper management of reservoirs
Quality check and review written reports of reservoir performance, including explaining and presenting results
Develop and quality check reservoir performance predictions, including decline analysis and material balance on producing assets
Prepare and quality check forecasts for business plan and monthly production outlook
Review and quality check deterministic and probabilistic estimates of in-place hydrocarbon volume
Lead reservoir related due diligence on potential farm-ins and acquisitions
Estimate and review reserves / resources associated with opportunities
Capacity to act as technical focal point for commercial initiatives
Capacity to coordinate annual independent reserves evaluation and reporting
Establish best practices for Reservoir Engineering team
Responsible for documenting Reservoir Engineering discipline procedures
Job Specification
First Degree in Petroleum Engineering or other Engineering degree with appropriate professional experience, required
Master's in Petroleum or Reservoir Engineering is a plus
At least 13 years of experience as Reservoir Engineer in the Oil and Gas industry with a high degree of competency in the core Reservoir Engineering subjects which includes but is not limited to: reservoir studies, estimating reserves, well test analysis, rock and fluid properties, decline curve analysis & production forecasting, well & reservoir management, field development planning and production support activities
Good understanding of other technical and non-technical disciplines with proven track record of leading multidisciplinary studies / projects
Experience using standard Reservoir Engineering software, particularly: OFM, MBAL / PROSPER / GAP, Eclipse / Petrel-RE, Ecrin / Sapphire
Strong computer skills
High skill level user of MS Office software: Word, Excel & PowerPoint
Strong interpersonal and communication skills, including presentation skills
Management experience
Solid analytical skills: problem-solving and critical thinking
Networking and relationship management
Technical writing
Project management skills
Business performance monitoring and reporting
Strong exposure to good HSE experience, practice, and certification.
Core Competencies:
Reservoir Engineering:
Reservoir Data Acquisition
Fluid Properties
Rock Properties
Pressure Transient Analysis
Determination of Initial Reservoir Conditions
Transport in Porous Media
Material Balance Analysis
Reservoir Modeling
Decline Analysis/ Production Forecasting
Oil and Gas Reserves Estimation
Reservoir Surveillance
Well Performance
Field Development Planning
Integrated Reservoir Characterization
Field/Asset Management
Enhanced Oil Recovery (EOR) Methods
Heavy Oil
Technical Management:
Oil & Gas Industry Dynamics
Field/Project Management
Field Development
Petroleum Economics
Negotiation Techniques
Relationship Management
HSE – Basic
Effective Communication
Soft/People Skills.
Supervisory Responsibility:
Direct Reports: Reservoir Engineer III & Senior Reservoir Engineer, Lead Reservoir Engineer
Technical mentorship of Interns, Graduate Trainees, Reservoir Engineer I and II.
How to Apply
Interested and qualified candidates should:
Click here to apply online
Company: 9mobile 
Job Title: Engineer, Field Operations
Job Summary
Operation & Maintenance support on Power, BSS & transmission equipment, acceptance of new integrated BSS and TXM/ADM network element to achieve 99.5% Network availability.
Principal Functions
Operate and maintain Access, Transmission and power element to achieve network availability targets
Track and new change implementation, faults escalation, fault resolution and ensure TTs are accurately closed within MTTR
Conduct acceptance of new site BSS, MW,ADMs and power plants according to scope and BoQ. Within assigned cluster
Maintain accurate sites database within assign cluster (with detail information)
Checkmate vendor to execute monthly routine and corrective maintenance schedule for all active and passive elements on site
Ensure effective diesel delivery and consumption monitoring within assigned cluster.
Conduct monthly (DWDM, IPBB and HUB) sites supervision, spot check, external alarm simulations and cheek mate vendor team activity to enhance Quality of service and improve customer experience effective supervision of vendor/sub-contractors' activities also ensure non-functional alarms are corrected before next visit
Follow up with both active and passive vendors to ensure re-occurrence outages are cleared within assigned cluster
Liaise with Government regulatory department. to resolve environmental, regulatory, states, local government, landlord and community issues within 48 hours and follow up for permanent solution.
Follow up for timely replacement of faulty components on BSS, TX and Power equipment, weekly link alignment for MW links with deviated RSL as well as replacement of faulty fibre patch cord and splicing on national fibre BB to avoid prolong outage and reduce MTTR
Supervise timely Capex replacement (DG,ATS, A/C, Battery replacement and power optimization for Green Field as well as BSC/MGW sites). Also confirm and sign off JCC for the successfully completed tasks by both parties.
Perform other duties as assigned by the Manager, Field Operations.
Educational Requirements
First Degree or equivalent in Electrical Engineering
Two (2) years post NYSC relevant experience.
Knowledge:
Control Network Technologies
Radio Access Technologies
BSS Network sub-system.
Skills:
Problem Solving
Communication.
Behavior:
Passion for Excellence
Integrity
Empowering people
Growing people
Teamwork
Customer Focus.
Method of Application
Interested and qualified candidates should:
Click here to apply online
Company: The Concept Group
Job Title: Head, Risk Strategy & Portfolio
Duties & Responsibilities
Lead projects and initiatives in identifying new client's segmentation opportunities and strategies
Perform complex qualitative and quantitative analysis of credit polices to pursue specific financial and credit goals
Develop complete business cases for new opportunities, inclusive of financial modeling and forecasts
Develop or contribute to the development of complex predictive analytical models (risk, loss, decision)
Evaluate new risk products (data-only or data-driven solutions) offered by external vendors or partners
Drive enhancements to credit decision process and policies
Build successful and scalable strategies for variety of loan and leases
Perform trend, regression analysis and key metric forecasting
Manipulation of large data to extract key insights using statistical concepts
Clear and concise communication of key insights into actionable recommendations
Management of projects at various stages from conception to execution
Ensure projects are in line with management plans and timelines
Provision of leadership to the strategic and data analysis team
Any other assigned task following business needs in the strategy and portfolio unit
Qualifications / Requirements
Master's Degree in Finance, Economics, Mathematics, Industrial Engineering, Statistics or related Degree
Project Management experience preferred
6+ years of quantitative analytic modeling experience or comparable process management experience
5+ years of Credit or Collections risk management experience, preferably with a non-bank financial sector
Advanced skills in Excel, Word, PowerPoint, required.
Superior communication, organization and presentation skills desired.
Method of Application
Interested and qualified candidates should send their CV to: careers@conceptgroup-ng.com using the Job Title as the subject of the mail.
Company: International Breweries Plc
Job Title: Brewing Process Control Artisan
Job Description
The key purpose of this role is to lead the Process Engineering function, perform optimization /modifications of process control systems and support the installations of process control systems.
The Instrument Artisan will also Maintain, calibrate, repair equipment, optimize Packaging equipment and associated devices to ensure plant availability and product quality in the Brewery and optimize the generation and utilization of all utilities within the process areas in the Plant.
Key Outputs and Responsibilities
Comply with safety, health and environmental procedures and legislation
Maintain safety and housekeeping standards
Locate plant, equipment, spares, and relevant documentation / systems
Plan and prepare the job
Carry out repairs / maintenance
Continuously improve (optimize) plant, process equipment and systems
Operate plant and process equipment
Perform basic changes to software in PLC's with necessary approvals
Calibrate instruments
Communicate effectively in teams
Contribute to self and team development
Apply 5S standards and practices in the workplace
Operate and control the process according to SOP's
Conduct autonomous maintenance
Manage quality at source
Improve personal competence and flexibility.
Qualifications & Experience:
of B.Sc / HND in Electrical Engineering.
2 years on the job training with SKAP completed.
Skills and Attributes required:
Interpret process description specifications and conduct modifications /optimisations of process control software as per specifications and software standards.
Identify process control software deviations and resolve or recommend solutions.
Support the process control software change management process.
Maintain process control software integrity and security.
Support the development of and upgrade preventative maintenance procedures for process control systems.
Identify and resolve equipment malfunctions, working with manufacturers and field representatives as necessary to procure replacement parts.
How to Apply
Interested and qualified candidates should:
Click here to apply online
                                        GRADUATE ENTRY JOBS
Company: GDM Group 
Job Title: Graduate Trainee
Requirements
Must be a graduate of Mass Communication, Marketing, Business Administration and other relevant fields.
Must be Tech Savvy.
Must be willing and have the attitude to learn.
Must have Great Interpersonal relations skills.
Method of Application
Interested and qualified candidates should send their CV to: recruitment@hazonholdings.com using the Job Title as the subject of the email.
Company: MacTay Consulting
Job Title: Technical Graduate Trainee
Job Requirements
Minimum of second Class Upper form an reputable Institution
Sc. in Electrical Electronics, Mechanical Engineering, Software Engineering, Physics or Computer Science.
1 – 2 years work experience.
Not more than 30 years of age.
Method of Application
Interested and qualified candidates should:
Click here to apply online
Company: The Place
Job Title: Graduate Trainee – IT
Job Description
We are seeking an eager, motivated and young talents to join our IT department as Graduate Trainees.
In this position, you will be given the unique opportunity to gain the knowledge and experience required for promotion to full time positions under direction of experienced personnel.
Qualifications
Must be open to learning new things, be innovative, creative, and interested in learning every function of the business.
Have graduated from the University/Polythetic with a minimum of a second class Upper degree/Upper Credit in any discipline.
Must have completed his/her NYSC Program
Must be a fast learner, dynamic and goal-driven with strong analytical skills, communication, interpersonal and business writing skills.
A self-starter and a team-player with high levels of drive and energy
Must possess a high level of integrity, determination and personal commitment.
Must possess strong intellect, enthusiasm and resilience to compete in today's challenging business environment.
Must be tech savvy
Must not be more than 26years old as at December 31st 2022
How to Apply
Interested and qualified candidates should:
Click here to apply online
Note:  Candidates who do not meet the above criteria need not apply.
Company: Reliable Plastic
Job Title: Graduate Trainee
Job Summary
Smart and Intelligent Graduates in any field of study are needed for immediate employment
Candidate must be willing to relocate to southern part of the country.
How to Apply
Interested and qualified candidates should send their CV to: recruitment@reliable.com.ng using the Job Title as the subject of the mail.
Company: FHON Consulting Limited
Job Title: Graduate Trainee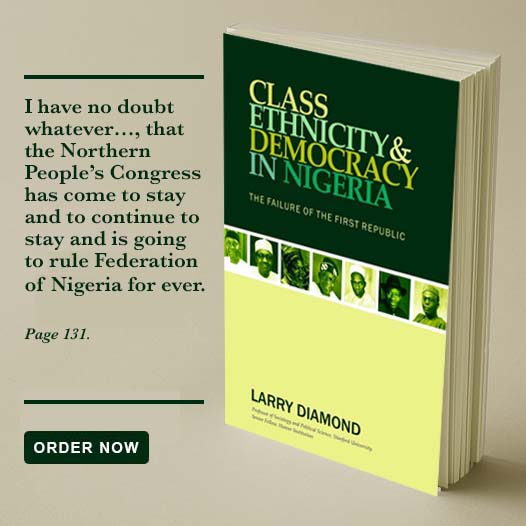 Requirements
Candidate must possess a B.Sc in any field
Minimum of 1 year experience
Candidate must have experience in Microsoft word, excel, and PowerPoint
Candidate must possess strong learning ability
Candidate must have good written and oral communication.
How to Apply
Interested and qualified candidates should:
Click here to