People & Money
Arbiterz Job Opportunity: Shell Petroleum Development Company, Marriott International, The Norwegian Refugee Council, Palladium, Bolt, African Development Bank Group, others
Find out the right Job Opportunity for you. In this post, we have curated the best job opportunities at Shell Petroleum Development Company, Marriott International, The Norwegian Refugee Council, Palladium, Bolt, African Development Bank Group, Reliance Health, and others 
 A. INTERNATIONAL ORGANIZATION
Company-Shell Petroleum Development Company
Job Title: Senior Cost Estimator
 What's the Role?
To deliver and maintain standard, consistent, and realistic cost estimates reflecting the assessed risk parameters for each project.
Accountablities
Accountabilities are the following:
Methodologies and tools for Cost Estimates- Utilize cost methodologies and tools to produce cost estimates inclusive of engineering, procurement, construction, commissioning and start-up scope and costs. Incorporate project complexity factors into project estimates and assemble key input data such as project objectives, scope and execution plan.
Formulate methodologies for deriving quantities from design parameters. Perform scenario comparisons and uncertainty analysis and sensitivities on cost estimates, reflecting analysis of project risks.
Support reviews and assurance of cost estimates. Benchmark against historical performance, industry norms and established KPIs.
Assess prospect scope and main components to develop consistent building block estimates (Type 0-2) for each concept under consideration.
Translate the identified project scope and engineering deliverables into the estimate of capital expenditure costs composed of detailed MTOs matched with detailed pricing and construction unit hours (Type-3). Identify areas of uncertainty and apply appropriate allowances.
Support Development of detailed project cost forecasts (Type-4). Incorporation of project actuals to date and detailed MTOs matched with detailed pricing and construction unit hours for to-go costs.
Develop Estimate Plan detailing how the estimate will be developed.
Develop Estimate Basis to document how estimate was developed.
Manage Estimating Data- Support process to collect actual cost performance, condition and normalize data for future use, develop metrics and benchmarking information. Support process to store Estimate files in a consistent, secure location.
Utilize Technical, Economical, Commercial, Organizational & Political (TECOP) profile to establish appropriate deterministic cost contingency.
Perform probabilistic cost risk analysis.
What We Need From You?
Engineering or Quantity Surveying Degree and/or Certification as a Cost Estimator or equivalent experience.
Minimum of 8 years industry experience including lead estimator positions.
Excellent analytical, oral and written communication skills.
Fully versed with Cost Estimating principles, techniques and industry standard tools.
Good understanding of all phases of the project delivery process.
Experience in Oil and Gas industry is preferred but not a must.
Method of Application
Interested and qualified candidates should:
Click here to apply online
Company: Marriott International
Job Title: Director of Sales
 Job Summary
Functions as the leader of the property's segmented sales effort (e.g., group, transient, association, corporate, etc.) and responsible for implementing the segment sales strategy and achieving segment revenue goals, property revenue goals and guest and employee satisfaction.
Leads and manages all day-to-day activities related to the sales function with a focus on building long-term, value-based customer relationships that enable achievement of property sales objectives.
Achieves personal booking goals and makes recommendations on booking goals of direct reports.
Core Work Activities
Developing & Executing Sales Strategies:
Works with sales leader to ensure understanding of sales strategy and effective implementation of this strategy for the segment.
Develops, implements and sustains aggressive solicitation program focused on increasing business.
Works with management team to create and implement a sales plan addressing revenue, customers and the market for the segment led by the DOS.
Assists with the development and implementation of promotions, both internal and external.
Maximizing Revenue:
Provides positive and aggressive leadership to ensure maximum revenue potential (e.g., sets example with personal booking goals).
Recommends booking goals for sales team members.
Managing Sales Activities:
Monitors all day to day activities of direct reports.
Approves space release for catering to maximize revenue (DOS, Group) in the absence of a Business Evaluation Manager.
Participates in sales calls with members of sales team to acquire new business and/or close on business.
Executes and supports the operational aspects of business booked (e.g., generating proposal, writing contract, customer correspondence).
Analyzing & Reporting on Sales and Financial Data:
Analyzes market information by using sales systems and implements strategy to achieve property's financial room and catering goals.
Assists Revenue Management with completing accurate six period projections.
Reviews sales and catering guest satisfaction results to identify areas of improvement.
Ensuring Exceptional Customer Service:
Displays leadership in guest hospitality, exemplifies customer service and creates a positive example for guest relations.
Interacts with guests to obtain feedback on product quality and service levels.
Meets with guests during pre- and post-convention meetings to obtain feedback on quality of product (e.g., rooms, meeting facilities and equipment, food and beverage), service levels, execution against contract and overall satisfaction.
Empowers employees to provide excellent customer service.
Observes service behaviors of employees and provides feedback to individuals and/or managers.
Incorporates guest satisfaction as a component of department meetings with a focus on continuous improvement.
Ensures that a customer recognition program is in effect throughout Sales.
Executes and supports the company's Customer Service Standards and property's Brand Standards.
Participates in and practices daily service basics of the brand.
Executes exemplary customer service to drive customer satisfaction and loyalty by assisting the customer and ensuring their satisfaction before and during their program/event.
Serves the customer by understanding their needs and recommending the appropriate features and services that best meet their needs and exceed their expectations, while building a relationship and loyalty to the company.
Gains understanding of the property's primary target customer and service expectations; serves the customer by understanding their business, business issues and concerns, to offer better business solution both prior to, and during the program/event.
Building Successful Relationships:
Develops and manages relationships with key stakeholders, both internal and external.
Works collaboratively with off-property sales channels (e.g., Market Sales, GSO) to ensure the property needs are being achieved and the sales efforts are complementary, not duplicative.
Works with Human Resources, Engineering and Loss Prevention to ensure compliance with local, state and federal regulations and/or union requirements.
Attends customer events, trade shows and sales missions to maintain, build or develop key relationships with GSO Managers and customers.
Managing and Conducting Human Resource Activities:
Interviews and hires management and hourly employees with the appropriate skills to meet the business needs of the operation.
Develops implements and maintains a departmental orientation program for employees to receive the appropriate new hire training to successfully perform their job.
Utilizes all available on the job training tools for employees.
Candidate Profile
Education and Experience:
2-year Degree from an accredited university in Business Administration, Marketing, Hotel and Restaurant Management, or related major; 4 years experience in the sales and marketing or related professional area.
OR
4-year Bachelor's Degree in Business Administration, Marketing, Hotel and Restaurant Management, or related major; 2 years experience in the sales and marketing or related professional area.
Method of Application
Interested and qualified candidates should:
Click here to apply online
B. DIRECTOR/FINANCE
Company: The Norwegian Refugee Council 
Job Title: Country Director
Context
After more than a decade, the conflict in the Lake Chad Basin continues with new spikes in violence and military operations forcing thousands of people to flee with very limited protection in North East Nigeria, also impacting the Far North of Cameroon, Niger and Chad.
In North East Nigeria alone, nearly 2.2 million people are internally displaced, with 8.4 million people in need of humanitarian assistance in 2022. Eighteen million people across the country are projected to be acutely food-insecure during the 2022 lean season.
Security conditions in northeastern Nigeria's Adamawa, Borno, and Yobe states remain volatile with many inaccessible locations, however there are important pockets where people are able to return and/or settle locally. Civilians, including aid workers, continue to be the target of deadly attacks by NSAGs and transport corridors are persistently insecure.
The citizens of Plateau State, in North Central Nigeria, are also experiencing violence induced displacement, as herders and farmers compete over resources and criminality turns violent. North West Nigeria has also seen a significant increase in violent attacks leading to internal displacement as well as refugees fleeing to Niger.
Nigeria is one of NRC's largest operations in Central and West Africa, with programmes in Borno, Adamawa, and Plateau states and a team of over 350 dedicated humanitarian workers.
In 2021, NRC's teams assisted approximately 270,000 people through a multi-sectoral response across the displacement cycle. NRC runs an emergency response programme, in addition to a range of rights-based programmes to promote stability and pathways to durable solutions.
Committed to humanitarian coordination, NRC co-leads the WASH and Protection sectors.  NRC also leads the HLP Working Group and is currently expanding its Protection from Violence portfolio.  NRC is also actively engaged in programming to promote climate change adaptation.
Role and Responsibilities
The Country Director will:
Analyse the political and humanitarian context and adapt the NRC programme ensuring relevance to the evolving context in Nigeria and the Lake Chad Basin.
Prioritize continuous improvement and innovation to ensure the highest quality of humanitarian and protection programming with a focus on timely delivery.
Motivate and coach staff in order to create effective teams, with particular attention to ensuring an efficient and empowered Country Management Group
Promote accountability, the highest standard of ethics, including safeguarding, and adherence to the Humanitarian Principles.
Responsible for all NRC advocacy efforts in the country and ensure that contributions are made to NRC regional and global advocacy efforts.
Develop and enforce policies to promote and maintain diverse staff at all levels.
Provide vision, promote ideas, gain agreement and act as a role model.
Serve as a proactive member the Extended Regional Management Group, promote collaboration with other Country Offices (COs) and the Regional office (RO) and contribute to the development of the Central and West Africa Region as a whole.
Actively engage with other COs, engaged in the Nigerian refugee response to ensure holistic advocacy and programming.
Professional competencies
Degree Level: Post Master's Degree.
Minimum of 5 years experience from working as a Senior Manager/Country Director in humanitarian/recovery context.
Experience from working in complex and volatile contexts.
Documented/proven results related to the position's responsibilities.
Knowledge about own leadership skills/profile.
Fluency and English, both written and verbal.
Valid driver's license.
Knowledge of the context in Nigeria and the Lake Chad Basin.
Experience from advocacy work.
Experience with change management processes.
What We Offer
24-month contract duration with possibility of extension.
Grade 12 in NRC's Salary Scale. NRC offers a competitive compensation and benefits package.
Family duty station with accompanied benefits
NRC is an equal opportunities employer. In the selection of our staff, we are committed to diversity without distinction to age, gender, religion, ethnicity, nationality, and physical ability.
We think outside the box, encourage ideas, and give responsibility to all employees at all levels. You will have many opportunities to be heard and take the initiative.
An opportunity to work in the largest country programme in the region.
Method of Application
Interested and qualified candidates should:
Click here to apply online
Note
Female candidates are strongly encouraged to join our work culture that empowers every employee to share ideas and take responsibility: At NRC, we think outside the box. We encourage ideas and give responsibility to all employees at all levels, to help solve the complex issues that we face. You will have many opportunities to be heard and take the initiative.
Kindly send any questions that you may have in relation to the application process to: cwa.recruitment@nrc.no with the position in the subject. Applications sent via email will not be accepted.
Employment with NRC may lead to employment in or deployment to Regions, Countries, Areas or Offices that may be host to considerable health, safety and security risks. NRC takes this very seriously and we have procedures in place to reduce known risks, but will never be able to take away all risks.
NRC is an equal opportunities employer and aims to have staffing diversity in terms of age, gender, ethnicity, nationality and physical ability.
Company: Palladium
Job Title: State Finance and Administration Director – Nigeria IHP
 Project Overview and Role
The purpose of the proposed USAID Nigeria Integrated Health Program (IHP) Task Order (TO) 5 Contract is to implement priority primary health interventions in Bauchi to strengthen the state-, LGA-, and ward-level health system as well as strengthen engagement with the state government.
The objectives of the program are to (a) strengthen systems supporting primary health care services; (b) improve access to primary health care services; and, (c) increase quality of primary health care services.
The IHP goal is to contribute to state-level reductions in child and maternal morbidity and mortality and to increase the capacity of health systems (public and private) to sustainably support quality primary health care (PHC) services.
IHP in Bauchi will be USAID's principal primary health program service delivery activity and will coordinate closely with other USAID activities and other development partner programs in the state.
USAID will intentionally overlay this activity with other Mission programming to increase Government of Nigeria (GON) resources for primary health care (PHC) services, increase demand for PHC services, and improve access to essential commodities.
The activity is expected to collaborate closely with those other implementing partners and will not undertake any activities already implemented by other USAID programs.
 Primary Duties and Responsibilities
Oversee IHP operations including; but not limited to, human resources, logistics, procurement, subcontracts or sub-awards, and accounting/finance
Conduct internal and coordinate external financial audits
Prepare budgets for annual work-plans and financial reports for USAID/Nigeria.
Required Qualifications
Master's Degree in Business Administration, Finance or other relevant fields.
Demonstrated experience supervising project operations, including human resources, procurement, subcontracts or sub-awards, and accounting/finance
Demonstrated ability for developing and managing large budgets, and in-depth knowledge of USG Cost Accounting Standards
Possess excellent organizational, analytical, oral and written communications skills in English; demonstrated supervisory skills; and ability to work well on team
Method of Application
Interested and qualified candidates should:
Click here to apply online
Company: Bolt
Job Title: Regional Director, Africa & Middle East
 Job Description
We're looking for a Regional Director to oversee our Rides business in Africa and Middle East.
As a Regional Director, you'll initiate and steer global product developments that improve Drivers' earnings and their overall preference for Bolt.
By demonstrating a comprehensive understanding of our business, you'll align strategies of multiple verticals and all involved departments to provide clarity of guidance to all business units in their team.
As a Manager of Managers, you'll be responsible for leading and guiding direct reporting Managers to being role models for Bolt's culture and values and an inclusive leadership ensuring an excellent People Experience and a strong Employer Brand.
Responsibilities
Your daily adventures will include:
Product development – Steer product initiatives to develop globally-relevant services or features.
Regional Managers' & Teams' industry knowledge and expertise – Provide guidance and support to Regional Managers of their regions.
Expansion – Secure resources and planning for expansion strategy in the region.
Brand – Represent Bolt as a brand in PR engagements globally.
Performance – Provide top-level strategic guidance and set ambitious goals with Regional Managers/Country Managers, inline with overall Bolt goals and in agreement with Bolt's leadership team.
Maximise efficiency – Monitor financial health of the local operations and trigger actions for improvement of efficiency.
Brand & reputation – Act as a Bolt ambassador in and outside of work. Ensure the local team is well trained and informed to represent Bolt publicly.
Competition intel – Excellently network in the industry, provide globally relevant insights to local and HQ teams.
Culture – Role model of Bolt culture and behaviours. Communicates with all teams transparently, with empathy and support. Demonstrates best of humble and respectful leadership in all they do.
Succession planning – Facilitate global adoption of talent management approach together with People team.
Leadership role model – Leadership role model for all teams. Humble and emphatic listener, empowering decisions of others and coaching for best results.
Internal collaboration – Align strategies of multiple verticals and all involved departments to provide clarity of guidance to all business units in their team. Support Bolt leadership with high level reporting, insights and solutions.
Learning organization – Facilitate global adoption of learning strategy together with People team.
Regulatory risk handling – Use their global and local insights to flag and work on top-level regulatory matters together with the government regulatory and the legal team
Attract-hire-retain our talents – Keep highest standard in recruitment process, prioritise this in any degree of business' pressure. Always learn how to recruit the best. Train others how to discover talent and get them onboard.
PR – Influence society through sharing Bolt's story publicly."Promote Bolt as employer in their networks, promote key vacancies in the region. Participates in global PR engagements, sharing Bolt's story.
Social responsibility – Express care about local communities through contributing with practical work (protect, cleanup and similar). Demonstrates ownership of globally relevant activities, both internally and externally.
Ethics, morale, code of conduct – Never resort to illegal or otherwise harmful practices to push any of Bolt's business or other interests. Openly address topics of integrity and fair behaviours to teams, set clear expectations and educate teams on best practices. Provide support to escalated issues in the team. Set healthy business and personal values & integrity of candidates high among hiring criteria.
Requirements
We are looking for:
You have 7+ years of experience in a managerial role
You are a dynamic leader who achieves results in a smart and effective way
You're a strong collaborator with excellent negotiation and communication skills
You have a proven track record of delivering results in a cross-functional, high-growth, and fast-paced environment
You have experience dealing with regulators in Africa
You have in-depth experience managing operations in Africa, and other markets
You have a strong business acumen, with experience evaluating a line of business and understanding how to drive growth
You have strong organisation and project management skills, including the ability to prioritise and lead multiple projects and processes simultaneously
You have experience building relationships with leaders & peers, anticipating their concerns and successfully advocating for your priorities
You are highly analytical and have a data-driven mindset with experience in reporting on business metrics, trends and using data to drive decision making
Comfortable addressing ambiguity, for example, shifting priorities or unfamiliar problems
You are passionate about new technologies and ride-sharing
You have a strong sense of ownership with a hands-on approach.
You will get extra credits for:
Experience in sharing economy, tech business, transport industry, startup or dynamic high-growth company
Experience in product launches or running a business
Experience handling senior stakeholders (government officials)
Experience in revenue and margin accountability.
Benefits
Why you'll love it here:
Play a direct role in shaping the future of mobility.
Impact millions of customers and partners in 500+ cities across 45 countries.
Make your mark at one of the fastest-growing organisations in Europe.
Work in fast-moving autonomous teams with some of the smartest people in the world.
Accelerate your professional growth and enjoy unique career opportunities.
Get a rewarding salary and stock option package that lets you focus on doing your best work.
Enjoy health care coverage, extra vacation days, and plenty of other perks to help you be the best you!
How to Apply
Interested and qualified candidates should:
Click here to apply online
Company: African Development Bank Group 
Job Title: Director, FIST
 The Complex
The Vice President, Finance, oversees the Bank Group's financial management.
This responsibility encompasses the Bank Group's treasury operations, including raising funds from capital markets and investment operations; control functions, including financial reporting and loan administration; strategic resource mobilisation and enhancement of non-statutory financial resources and instruments; and overall Bank Group asset/liability management.
The Hiring Department
The Syndications, Co-Financing and Client Solutions Department mobilises and leverages resources in Africa and outside Africa for the financing of investment projects and programmes; promotes the investment of public and private capital in Africa in projects or programmes designed to contribute to the economic development or social progress of the Bank's Regional Member Countries; designing innovative structured finance products and solutions for the Bank's clients; structuring significant risk transfer instruments for balance sheet optimisation or capital management; and implementing and administering co-financing facilities, local currency financing solutions and blended financing mechanisms.
The Position
The position of Director of Syndications, Co-Financing and Client Solutions Department, reporting to the Vice President, Finance, provides centralised syndications, co-financing, and financial technical services (client services) for the entire Bank Group in the public and private sectors for lending operations.
The Director is also responsible for the design of innovative financing solutions and products for various initiatives, the design and implementation of capital management, and balance sheet optimisation strategies.
As a member of the Senior Management Team within the Vice Presidency, Finance, the Director will also help make strategic contributions to the successful management of the Syndications, Co-Financing and Client Solutions Department and its broader relationships with the rest of the organisation.
Duties and Responsibilities
Under the general supervision of the Vice President, the duties and responsibilities of the Director include:
Lead the syndication process for transactions where the Bank is appointed lead or co-lead arranger and execute A/B loan co-financing and development finance institution syndications, sharing responsibilities, as appropriate, with co-arrangers.
Assist in formulating the design and implementation of a syndication and co-financing strategy and associated guidelines to ensure a fully integrated function with the Bank's operations while aligning with market best practices.
Provide solutions to fund-raising and resource mobilisation issues for operations and develop new mobilisation approaches/products and partners.
Proactively engage and provide structuring guidance to Investment Officers and Project Officers, and actively participate in the presentation of co-financing options and proposals, and mandate letters to clients, emphasising the benefits of syndication and co-financing.
Collaborate, among others, with the Operations (Public and Private)/Financial Control/Financial Treasury, Financial Management, Legal and other departments of the Bank to build capacity to act as an agent for all B-loans, syndications of development finance institutions and other co-financing.
Establish and implement a blended financing strategy to mobilise concessional financing in accordance with the MDB Working Group's blended financing principles.
Establish, operationalise and implement co-financing agreements and build working relationships with the broadest range of public and commercial co-financiers.
Lead the development and adaptation of financial policies, strategies and programmes applicable to the department's activities in order to catalyse the use of concessional and non-concessional financing in Bank projects.
Provide market intelligence and financial market analysis within the organisation with respect to pricing, practices and trends, and develop and leverage relationships with co-lenders (commercial banks, IFIs/DFIs, institutional investors). This includes working closely with and providing data to the Credit Risk Committee for review.
Develop internal operational processes and procedures for the department, as well as financial instruments and performance indicators to encourage, integrate, and scale up co-financing, syndication, and mobilisation activities.
Provide overall guidance and leadership in the management and development of the Bank Group's current and future financial products.  This includes innovating and staying current with the various financial products available in the multilateral landscape and maintaining leading edge skills and capacities through continuous engagement with the market.
Provide technical services, including derivative transactions and local currency financing solutions, for sovereign and non-sovereign transactions across project teams.
Manage the unit's resources to maximise its effectiveness in supporting investment officers and project managers, marketing to investors and executing transactions.
Design and develop instruments to improve the Bank's capital management and lead the efficient and effective deployment of Bank Group risk instruments.
Lead the design and structuring of significant risk transfer instruments and transactions to optimise the Bank's balance sheet.
Establish and implement an insurance system to enhance the credit-worthiness of Bank operations at origin or for current assets.
Identify existing assets for possible secondary sale, identify insurance, obtain market feedback on the likely cost of the sale, and, if applicable, obtain all necessary approvals.
Lead the design and implementation of innovative structured finance solutions for the Bank's flagship projects and borrowers.
Lead the development and implementation of key flagship initiatives which will complement and strengthen Bank Group resources.
Provide guidance on special initiatives (share best practices, recommend structures and processes, assist in coordination across functions) and provide consolidated reports on fund-raising and mobilisation.
Create and maintain sustainable partnerships with a wide range of investors, including interfacing with DFIs, institutional investors, commercial and investment banks.
Provide leadership in the development of the Syndications, Co-Financing and Client Solutions Department's business and work closely with the Divisional Managers to raise the profile of the Department's activities, both externally and internally, to a managerial level within the organisation.
Assume the duties of Acting Vice President of the Finance Complex, as required.
Perform other duties as assigned by the Vice President.
Competencies (Skills, Experience, and Knowledge):
Have at least a Master's Degree in Economics, Finance and/or Business Administration or a related field.
Have at least ten (10) years of relevant experience in reputable financial institutions. At least five (5) years of this experience must have been acquired at the managerial level.
Have sound knowledge of market instruments and sources of market financing (sovereign bond financing, municipal/sub-sovereign financing, syndicated loans/infrastructure financing), other financing sources and risk management/hedging products.
Have good knowledge of fundraising and on-lending activities in capital market development, especially in Africa.
Excellent knowledge of financial issues faced by sovereign and non-sovereign clients in developing countries and policies related to the Bank's mandate.
Broad knowledge of capital markets and proven knowledge of project finance and the use of risk mitigation instruments to catalyse private capital.
Thorough knowledge and understanding of the major risk transfer instruments including, but not limited to, insurance, on-lending, funded and unfunded risk participation, credit default swaps and synthetic securitization and their impact on balance sheets.
In-depth knowledge of structured finance, with the ability to provide innovative financing solutions to various stakeholders.
Ability to demonstrate a high level of integrity and decisiveness, including taking responsibility and holding others accountable for results.
Ability to set strategic direction and ensure its implementation.
Proven experience leading large and complex teams.
Be highly customer-focused, with the ability to build strong relationships and interact effectively with customers and business contacts at a management and team level.
Possess strong experience in investment and development banking and have worked on projects for the private sector, public entities, utilities/infrastructure authorities and governments.
Have strong, proven written communication and presentation skills.
Demonstrated experience in leading large and complex teams, and in supporting and mentoring departmental staff and developing teams.
Have good business acumen and decision-making skills.
Have good problem-solving skills
Ability to communicate effectively (written and oral) in English or French, with a good working knowledge of the other language.
Proficiency in the use of standard Microsoft Office Suite applications (Word, Excel, Access, PowerPoint); proficiency in SAP is highly desirable.
Method of Application
Interested and qualified candidates should:
Click here to apply online
Note: This position is classified international status and attracts international terms and conditions of employment.
Company: Reliance Health 
Job Title: Director, Reliance Care Center
The Position
This role will lead an omnichannel support function across multiple emerging markets for providers, corporate clients, enrolled employees, and retail customers. This role will report to the SVP of Customer Success.
You will be Responsible For:Developing and implementing a strategy, plan, and KPIs to delight stakeholders with every interaction at scale
Selecting, developing, and managing the performance of employees
Working cross-functionally to deliver knowledge management tools, training, quality management, and automation
Optimizing the omnichannel experience across voice, chat, chatbot, and email channels
Providing and implementing data-driven recommendations for continuous improvement on a weekly, monthly, and quarterly basis
Launching support teams in new emerging markets across multiple time zones, cultures, and languages
Requirements
10 years of call center management experience
Healthcare or Insurance experience
Experience managing call centers across multiple geographical markets
Experience implementing scalable solutions that drive customer satisfaction
You have good interpersonal and communication skills and are adept at working with multiple stakeholders to drive desired outcomes.
You possess strong analytical skills and are comfortable dealing with numerical data
You are a self-starter and demonstrate a high level of resilience
You are a strong mentor and coach who can build high-performing teams.
Benefits
Attractive Salary & benefits
Unlimited leave days
Free office lunch
Fantastic work culture
Work and learn from some of the best in the industry
Great work-life balance.
Method of Application
Interested and qualified candidates should:
Click here to apply online
C. LEGAL/OPERATIONS
Company – Ascentech Services Limited
Job Title: Legal / HR Personnel
Job Responsibilities
Ensure proper custody and maintenance of employee files in a secure and confidential manner.
Maintain annual leave roster for the employees.
Prepare training programmes for all employees.
Manage induction/orientation for new hires.
Co-ordination of staff performance appraisal activities
Assist with management of the disciplinary process and implementation of disciplinary committee decisions.
Ensure that separated staff clears all obligations before issuance of clearance letter.
Maintain Staff Nominal Roll with updates on new hires & exited staff.
Ensure prompt response to staff request
Institution of a rigorous recruitment procedure that ensure complete staff documentation, correctness of employee data and detection of staff with fraudulent intention.
Continuously search for suitable training programmes for all staff.
Draft collateral agreement for transactions
Prepare a response to legal brief from customers
Conduct legal search at land registry on landed collateral
Conduct corporate search on corporate organizations
Review and attend court proceedings
Prepare demand notice and petitions against customers
Liaising with Police Station for loan recovery and client's prosecution
Attending to corporate services
Giving legal advice in all relationships
Preparing legal and equitable mortgage for the bank
Conducting references for current accounts
Attending all negotiation/reconciliation meetings with loan clients
Requirements and Qualifications
A Degree in Law
3 – 5 years cognate experience in Corporate Organization
Handles 30 staff
Excellent knowledge and understanding of corporate law and procedures
Full comprehension of the influences of the external environment of a corporation
Demonstrated ability to create legal defensive or proactive strategies
Outstanding organizational and time-management abilities
Excellent communication and interpersonal skills
Sound judgement and ability to analyze situations and information.
How to Apply
interested and qualified candidates should send CV to: cv@ascentech.com.ng using the Job Title as the subject of the email.
Company-The African Union
Job Title: Senior Legal Officer (AfCHPR)
 Purpose of Job
To provide operational leadership support to the Court on legal issues.
Main Functions
Responsible for case management.
Reviews briefs and sources submitted by parties.
Monitors and reviews the Rules of the Court, practice directions and other internal instruments of the Court.
Is focal point for networking activities and organises meetings, seminars, workshops and other promotional activities of the Court.
Coordinates the work of other staff.
Specific Responsibilities
Carries out legal analysis of judgments and submissions.
Prepares the draft minutes, memoranda and decisions of the Court, and where necessary, attends Court sessions.
Carries out legal research and prepare presentations in international law in general, legislation and jurisprudence of international courts.
Provides legal opinions and makes concrete recommendations on issues concerning the Court.
Prepares draft concept notes, work plan, agendas, work programmes for activities of the Court.
Performs any other duties as required.
Academic Requirements and Relevant Experience
Master's in Law with at least seven (7) years of relevant professional working experience of which three (3) should be at expert level, preferably in an international organization or in a judicial institution.
OR
Bachelor's Degree in Law with at least ten (10) years of relevant professional working experience of which three (3) should be at expert level, preferably in an international organization or in a judicial institution
Specialization in public international law will be an added advantage.
Perfect command of Portuguese Language is prefered.
Knowledge of one or several other African Union working Languages will be an added advantage.
Required Skills:
Leadership skills;
Knowledge of the African human rights system;
Analytical skills and ability to prepare legal submissions, opinions and motions;
Ability to work under minimum supervision;
Public relations and communication;
Capacity to manage a multicultural team;
Interpersonal skills;
Drafting and argumentative skills in one of the African Union working languages;
Planning and organizational skills;
Computer literacy.
Leadership Competencies:
Strategic Insight
Change Management
Managing Risk
Core Competencies:
Building Relationships
Accountable and Complies with Rules
Learning Orientation
Communicating with Influence
Functional Competencies:
Conceptual Thinking
Job Knowledge and Information Sharing
Drive for Result
Continuous improvement orientation
Languages:
Proficiency in one of the AU working languages (Arabic, English, French, Portuguese, and Spanish) and fluency in another AU language is an added advantage
Tenure of Appointment
The appointment will be made on a regular term contract for a period of three (3) years, of which the first twelve months shall be considered as a probationary period. Thereafter, the contract will be for a period of two years renewable, subject to satisfactory performance and deliverables.
Gender Mainstreaming
The AU Commission is an equal opportunity employer and qualified women are strongly encouraged to apply.
Remuneration
Indicative basic salary of US$  37,453.00 (P3 Step1) per annum plus other related entitlements e.g. Post adjustment (42% of basic salary), a Housing allowance of US$ 19,530.00 (per annum), and education allowance (100% of tuition and other education-related expenses for every eligible dependent up to a maximum of US$ 10,000.00 per child per annum), for internationally recruited staff and a maximum of $3,300 per child per annum for locally recruited staff.
Method of Application
Interested and qualified candidates should:
Click here to apply online
Note
Only candidates who have met all the requirements of the post and have been selected for an interview will be contacted.
Only applications registered online with a complete curriculum vitae (CV) attached will be considered.
The Africa Union is an equal opportunity employer and female candidates are strongly encouraged to apply
Company- MTN Nigeria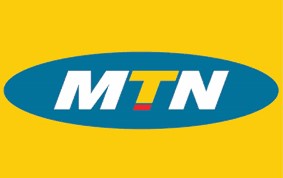 Job Title: Manager – Commercial Legal, Corporate Transaction & Corporate Services 
Description
Review legal cases, petitions and internal matters requiring legal input/perspective, consult with all relevant parties, advise on case/petition/legal related matter, provide recommendation on course of action and effectively take appropriate and approved action in accordance with the rules and regulations of MTNN.
Draft legal agreements and review all relevant documentation supporting contracts for authenticity and validity, advising on company contracts relating to supplier agreements.
Participate in Contract negotiations to reduce cost and drive MTNN Value Creation Philosophy.
Settle legal issues between MTNN and 3rd parties, assisting in managing liquidations and disputes.
Carry out legal (administrative) services work including liaison/correspondence with external bodies and organizations, conducting due diligence in structuring of deals relating to commercial transactions.
Administer controls to ensure compliance with statutory and regulatory requirements and effectively integrate ethics, compliance and preventive law efforts, ensuring MTNN activities are compliant with laid down laws and governing regulations/statutes.
Conduct proactive prevention of litigation, ensuring legal processes and services are effective and efficient in line with defined and approved design and rules.
Review the performance of individual team members and complete appraisals in accordance with the employee performance appraisal procedures and time schedules.
Requirements
Education:
First Degree in any relevant discipline
LLB and BL
Fluent in English.
Experience:
6 – 13 years' experience which includes:
Minimum of 3 years' experience in an area of specialization; with experience in supervising/managing others
Experience working in a medium to large organization
Litigation and commercial experience
Experience in handling and negotiating funding
In depth experience and understanding of the Nigerian framework.
Method of Application
Interested and qualified candidates should:
Click here to apply online
Company- Oracle
Job Title: Senior Legal Counsel
General Function
Provide full range of in-house legal services and manage required legal support for Oracle's business in Nigeria and anglophone West Africa to enable profitable growth while mitigating legal risks and assure adherence to governance policies, ethics, laws and regulations
Responsibilities
Responsible for providing legal advice to the organization.
Close liaison to the business in providing a variety of corporate and commercial legal services.
Manage litigation on Oracle's behalf and coordinate litigation and other legal, administrative or investigative actions handled by outside counsel.
Draft, review, and negotiate contracts with public and private sector customers, partners, and suppliers, including licensing agreements, professional services agreements, and cloud services agreements.
Advising on legal issues involving government and regulatory compliance.
Responds to ad hoc queries to include identification, analysis, and evaluation of risks in order to provide appropriate legal solutions.
Works closely with other lawyers throughout Oracle and coordinates legal matters handled by outside lawyers.
Demonstrates general commercial or functional knowledge across a sub-discipline within a specialty area(s), (e.g., general corporate law, antitrust/competition law, regulatory compliance, employment law, cloud transactions, data privacy, contract management, intellectual property and other laws/regulations specific to the computer and technology industry).
Participates in EMEA-wide initiatives as required.
Develops understanding of Oracle´s products and services. Corporate housekeeping / company secretarial duties.
Provides training to other Oracle functions on legal policy and business practices.
Ensures compliance with Oracle business practices, policies, procedures and law.
Performs all other tasks that are appropriate for and required by an in-house company lawyer and as required by the Manager.
Minimum Job requirements
Licensed lawyer that completed Law Degree and professional qualification with 5+ years post qualification relevant experience from a leading law firm or appropriate in-house experience.
Experience as an in-house counsel is a plus.
Previous experience in industry preferred.
Basic Qualifications:
Excellent legal skills and business judgment in areas of responsibility and the capacity to make decisions and give advice that demonstrates an understanding of the risks of each situation
Superior written and oral communication skills (in English) with an ability to communicate and influence effectively at all levels of the organization
Self-starter with proven ability to work independently with minimal supervision and to effectively manage a fast-paced workload in a demanding, high-pressured environment.
Ability to maintain strong relationships with internal clients and deliver high quality service.
Experience in license/Cloud/partnership agreements, general commercial law, RFP's, general corporate matters, and intellectual property, are strongly preferred
High-level legal drafting skills (English).
Integrity and commitment to the highest ethical standards and personal values
Commercial negotiation experience, ideally in the IT or other hi-tech industry, preferably in a multinational.
Practical, creative and proactive thinking and problem solving
Ability to work individually as well as part of a team.
Willingness to travel within Nigeria and abroad may be required when safe to do so.
Basic computer skills in Word, Excel and PowerPoint.
Method of Application
Interested and qualified candidates should:
Click here to apply online
Note
As part of Oracle's employment process candidates will be required to successfully complete a pre-employment screening process.
This will involve identity and employment verification, professional references, education verification and professional qualifications and memberships (if applicable).
 D. IT/ENGINEERING
Company- Shell Petroleum Development Company 
 Job Title: Offshore IT Support Engineer
The Role
Where you Fit In:
As we transition to cleaner forms of energy, the challenge facing the energy industry in the coming decades is considerable. IT specialists are vital to how we leverage and deliver global digital solutions.
You're going to be a key part of the Shell Nigeria Service & Operations Management (SOM) team. This team delivers secure, reliable, and affordable end to end IT operations to the Upstream, Integrated Gas, New Energies and Projects & Technology business.
As IT professionals with a business lens our focus is to unlock value and accelerate Shell's journey in energy transition.
One Team mindset is a key part our culture. Our specific objective is to directly provide Information Technology services and infrastructure that enable achievement of Business Objectives and goals.
What's the role?
The Offshore Support Engineer enables reliable and secure IT Operations in the Shell Nigeria IT space, by primarily supporting critical field telecoms services either Onshore or Offshore.
The position provides services to meet the financial and operating performance targets of IT operations within the Nigeria Telecoms Operations Landscape (and associated support roles for PCD (Process Control Demand) and/or End User Computing Operations services).
Collaborates effectively with designated Lead (either Onshore Field Telecoms or offshore IT Support) and 3rd party vendors to ensure end-2-end delivery of Telecoms/IT services to support the actualization of the business' plan.
What we need from you?
Minimum Education or Certification: Minimum of Bachelor's Degree in Electrical, Electronics, Communications Engineering or Applied Sciences.
Must have 3-5 years' experience in IT service delivery and support, especially in Offshore IT Support.
Knowledge of Security and Safety Critical equipment essential for SOLAS (Safety of life at Sea).
Knowledge of Offshore communication technologies and equipment.
Experience in Telemetry and Navigational systems.
Very good knowledge of microwave and mobile (preferably Motorola) radio systems.
Working knowledge of close circuit Television (CCTV) and Public Address and General Alarm (PAGA) systems, Intrusion detection systems.
Background in computer and telecoms industry is ideal.
Proven record of delivering against stretched targets.
Demonstrable ability to engage effectively with all levels in Business & IT
Ability to work in offshore (Deep and Shallow water) and onshore environment.
Ability to work with little or no supervision.
How to Apply
Interested and qualified candidates should:
Click here to apply online
Company- Saro Agro-Allied Limited 
Job Title: Head of Logistics and Warehousing (HOLW)
 Job Description
The position of the Head of Logistics is a leadership and management position in the Company.
We require a hardworking, motivated and well-organised individual with a focus on continuous improvement to exceed expectations.
The jobholder will be responsible for overseeing key aspects of a company's supply chain, from preparation to transportation to delivery
Duties / Responsibilities
Technical:
Developing logistics control processes and understanding customer expectations of and needs from a product.
Delivering the Local Logistics Target for Both In-Bound & Out-Bound for SAA Key Crops
Develop and manage planning system strategies to improve signals across the supply chain.
To Seamlessly manage the Export Documentation Requirement for SAA Key Export Crops
Developing and Fostering Sustainable and Strategic Partnership with Key Transporters to get the best Local Haulage Cost Devising & Implementing the Warehousing & Procurement Quality Strategy for Saro Agro Allied
To Manage the Warehousing Loss for SAA Key Crops within the Budgeted Parameters
Driving the Warehousing, Offloading & Logistics Target on a Daily, Weekly & Monthly Basis
Managing and Nurturing a Team of Warehousing, logistics Officers in Various Procurement & Export Locations for Sustained Biz Delivery
Manage end-to-end logistics process that capitalizes on risk mitigation opportunities and savings for the business.
Identify potential supply chain failures as part of the planning process and mitigate associated risks.
Engage in cross-functional and cross-business unit interactions to ensure a dependable and efficient logistics management whilst mitigating mid-term supplier or customer constraints.
Coordinate import and export processes and ensure compliances with regulatory policies to achieve JIT delivery.
Analyze & interpret KPIs and operational trends to identify areas for improvement & develop corrective action plans,
Must have Good knowledge and relationship with Key Shipping Lines in Nigeria to get the best freight rates for the SAA Exports
Ensure accurate documentation process and record keeping in compliance to DPS retention policy.
Manage the daily operational processes and ensure compliances with regulatory policies to achieve JIT delivery.
Answer inquiry on equipment and material availability, delivery times and status of orders so that inquiries are dealt with promptly and accurately.
Ensure data integrity of all analytics and reports,
Sourcing & onboarding acceptable HSPs with valid GIT covers
Knowledgeable on issues related to commodity business such as (Soya beans, paddy rice, maize and their by-products)
Planning & managing inbound/outbound deliveries
Maintain an high level and professional relationship with collaborators that will aid in delivering planned strategy
Risk and Control:
Ensure that identified risks in the company operations are mitigated according to the plan.
Ensures that issues of Logistics (inbound and outbound) are adequately planned for and mitigations put in place before they occur.
Provide the leadership that will ensure that subordinates provide solutions to technical problems responsibly and ensure adequate delivery time by associates, contract worker and customer.
Process Improvement:
Will continuously ensure processes are followed and improved upon by adherence and proposing ways of improvement.
Reporting:
Provides reports of functions on weekly and periodic basis as may be needed by the Top Management.
Others:
Any other job that may be assigned by the MD.
Job Requirements
Minimum of HND / B.Sc in Supply Chain Management, Science, Accounting, Business Administration, Engineering or relevant discipline.
Minimum of Second Class Upper
MBA from an Institute of Repute
Shouldn't be more than 40 years
Must have worked or working in a senior level in supply chain Position with Reputable Companies in Nigeria
Must have grown within Rank and File to rise to this position
Should have graduated from a well-known University in Nigeria
Minimum of 10 Years' experience in Supply Chain and Warehousing Management and at least 7 Years in handling the logistics & Warehousing Management for Agro Commodities & Food mainly Edible Oil Industry
Age: 32 – 39.
Competencies:
Should be Heading the Supply chain Function for a Reputable Global Commodity & Food Company
At least 2 years in the Leadership Position handling Logistics and warehousing Teams below
Should have adequate Knowledge on the logistics Certification Standards.
Should have adequate Knowledge on the Warehousing Certification Standards.
Should have meticulous approach and Good in adhering to Systems and Processes
Should be willing to travel to Up-Country in Nigeria to ensure System and Process Adherence
Must be checked on each aspects of Saro Core Values like Integrity, Customer Focus, Continuous Improvement & Sense of Urgency
Should be Tested towards comfort of working in a Matrix Structure & Multicultural Team
Should be from a Family with Good Family Values, Ethics and God-Fearing Attitude
Must be Good in Networking and Key Stakeholder Management.
Good negotiation and analytical skills.
Experience in managing the human and material resources to profitablyproduce and sell arable crop produce especially cassava roots based on projected costs and returns.
How to Apply
Interested and qualified candidates should:
Click here to apply online
Company – British American Tobacco
Job Title: Fleet Manager
 Role Positioning and Objectives
The Fleet Executive must supervise personnel and resources for the efficient delivery of fleet services to the business.
In addition, will have to maintain and fuel company vehicles, ensuring that the resources are well distributed and manage all expenses accrued in a cost-effective manner.
What You Will be Accountable for
Monitor and record vehicle running cost for all BATN / BATM vehicles and provide a monthly report on these
Highlight exceptional reports that need to be cascaded accordingly
Report any breach of the Fleet policy to the Fleet Manager
Review and validate the Drivers duty roster prepared by the Fleet assistant, address any disciplinary issues when required
Ensure that SLA with contractors are duly implemented especially on leasing, fuelling and maintenance
Collate and coordinate vehicle maintenance issues (vehicle inspections, repairs and maintenance)
Run periodic assessments of BAT vehicles, identify repairs and maintenance requirement, send repair request and follow up with BAT vendors to ensure execution and submit monthly report of vehicle status
Collate feedback from travel administrators appointed to monitor C&I service and interface with the contractor when required
Ensure that impeccable records, register and license of all BAT vehicles are kept
Ensure all registered company vehicles are in compliance with all state and federal regulations
Carry out full inspection of new vehicles on delivery, asset tagging, communications to finance for asset recording, installation of security system as required by the business
Organize the rental of additional vehicles when required, inspect these to make sure they meet BAT standards
Ensure on delivery to the user all vehicle accessories are complete including Log books and fuel card
Monitor fuel cards reports by Total and organize card top up requests after data reconciliation and analysis.
Monitor vehicle performance using technology where available to ensure quality control with the aim of ensuring zero RTA
Essential Experience, Skills and Knowledge
University / College Degree
A minimum of 2 years' experience in a similar position
Clear and compelling written and verbal communication skills including ability to write reports and accurate spreadsheet
Understand and analyse developing situations, drawing probable suggestion and making recommendations to ensuring company's fleet remain constantly operational in best condition.
Experience on implementing standard operating procedures to maintain vehicles by advocating best practices in industry.
Good knowledge in understanding BAT business challenges across WAA
Method of Application
Interested and qualified candidates should:
Click here to apply online
Company: Alpha Mead Group
Job Title: Bids & Proposal Manager
 Job Description
To work as a part of the Business development team in identifying viable opportunities towards prospecting same and moving leads from prospect to qualified status and eventual conversion.
Update of CRM (Sales Pipeliner) database for projects, prospects and leads.
To study ITT documents and have a thorough understanding of the ITT requirements from the invitation documents.
Participate in the development and review of proposal strategies and processes.
Assist in analyzing the RFP/bid requirements against the proposal outline to ensure both compliance and responsiveness to the customer's issues and needs.
Re-write/edit proposal responses from a variety of stakeholders, typically involving contributions from sales, marketing, product teams, finance, commercial, legal, and operations.
To store a soft and hard copy of all the documents forwarded in response to any request is kept in a manner that will be easily accessible, understood, and retrieved if required.
Ensures implementation of procedures and that records are maintained and kept in a satisfactory manner.
Compilation of existing documents as requested from the ITT documents, creation of requested documents, packaging, and final submission of the proposal.
Prints invitation documents for review and stores same appropriately.
To update information on invitations received on the Bid Board
Identify and close out required action points within stated time frames.
Compilation and classification of Input from company departments and subcontractors.
Manage the bid preparation process to ensure customer needs are identified and a winning approach is adopted.
Produce the quality/technical documentation, in accordance with the clients' requirements, and to a standard that results in as high a quality evaluation mark as possible.
Carry out Facility Inspection, gather required data, and enter information into the FIDS.
Communicate to the third party via e-mail and follow up to receive input.
Ensures printing, uploading, or writing into a storage device, and packaging for submission as directed in the ITT document for submission to the client.
Update the contact and tracking sheet and the Bid Board as the submission is closed.
Follow up with client contact person on the submitted proposal either through e-mail or phone call till confirmation of contract award and signing off contract documents.
Liaise with company departments on contract award and transition plan including Operations, QAHSES, Credit Control, HR, Contracts & procurement, and a transition manager from the Technical department.
Execute other assignments as directed by the team lead, Bids & Proposal
Qualifications
Bachelor's Degree in Engineering, Construction, Building, or another relevant discipline.
Minimum of 5 cognate bid proposal experience in a facility management environment
Experience in crafting and preparing a bid
Candidate must have worked in a facility management company
Superb written and verbal communication skills.
Self-motivated and thorough understanding of winning strategies.
Ability to gather, organize, interpret, and collate data from multiple sources.
Deadline-driven and committed to excellence.
Extremely proficient in a variety of office tools including Word, Excel, Visio, etc.
Additional Information:
Ability to pay attention to detail
Ability to work with minimal supervision
Outstanding organizational and time-management skills
 How to Apply
Interested and qualified candidates should:
Click here to apply online
E. HEALTH
Company: eHealth Africa
Job Title: Research Project Manager
 Purpose of the position
The Research Project Manager will plan and implement various research activities and projects at EHA Clinics under the direction of the program manager and the chief innovation officer.
S/he will manage the research team members and liaise with various stakeholders for the successful completion of research projects.
What You'll Do
The Research Project Manager will support EHA Clinics research department predominantly to:
Manage a team of research associates, field staff, and clinical staff to successfully execute research projects.
Actively monitor the performance of team members to ensure they meet deliverables and deadlines.
Meet with funders and investigators to prepare research implementation plans and provide project updates.
Prepare and obtain Ethics Review Board and other applicable approvals.
Recruit and supervise research interns and field staff.
Coordinate with the procurement team for timely procurement of research equipment and consumables.
Regularly create social media posts and stories to increase the visibility of the department in the local and professional community.
Assist the finance team to prepare budgets and monitor expenditures.
Provide significant input to grant applications and RFPs.
Conduct outreach activities at universities and other suitable organizations to solicit new projects and staff.
Coordinate with external consultants as needed on projects.
Adhere to organizational policies and procedures.
Adhere to EHA Clinics code of conduct as well as ethical standards of the field.
Other duties as assigned.
Requirements
The requirements listed below are representative of the knowledge, skill, and/or ability required to successfully perform this job.
Bachelor's Degree from an accredited university with High Distinction. A master's degree in public health, biological science, or a similar field from an accredited university will be an added advantage.
A minimum of 2 years of work experience as a project manager or coordinator, preferably in a national or international organization, is essential. Demonstrable proof of such experience is required prior to any interviews.
Knowledge and experience in project management or project management certification will be an added advantage.
Proficiency in written and spoken English.
Good interpersonal skills and communication with a wide variety of patients, medical staff, and caregivers.
Strong computer skills, including Google Suite are desirable.
Good documentation and analytical skills.
Strong organizational and time-management skills.
Willingness to travel up to 30% of the time as required.
Required Documents:
You are required to upload a CV/resume, cover letter, degree certificate, NYSC certificate of completion or exemption, and most recent payslip (3 months).
Work Environment:
The work environment characteristics described here are representative of those an employee encounters while performing the essential functions of this job. Reasonable accommodations may be made to enable individuals with disabilities to perform the essential functions.
The noise level in the work environment is usually moderate, but can become louder at times due to group discussions or activities. EHA Clinics is a tobacco-free environment.
How to Apply
Interested and qualified candidates should:
Click here to apply online
Company: Family Health International
Job Title: Senior Human Resources Officer
 Basic Function
The Senior HR Officer will work with the HR Manager to provide operational support to implement effective and functional Human Resources (HR) processes for FHI360 Nigeria in the Northeast, in all functional areas.
Duties and Responsibilities
Provide administrative support for New Hire orientation including communicating orientation timetables to all facilitators, drafting introductory email for all new hires, budgets preparation, coordinate new hire documentation to foster positive attitude toward organizational objectives as may be required.
Support recruitment needs such as screen applications, prepare offer letters, conduct reference checks, make offers, participate in interviews as necessary, and draft job adverts.
Provide technical support to Field coordinators and sector leads in the recruitment of community volunteers and ensuring SOPs are adhered to.
Follow up on staff insurances and update technical leads on issues relating to staff insurances and manage records.
Ensure  external requests for all staff are completed including visa application introductory letters, reference check requests, loan facility requests, etc. Maintain data base for such applications, track report and communicate status to CO-HR backstop.
Facilitate staff appraisal processes, ensuring 360-degree feedback, communicate status to relevant parties and forward completed forms to CO-HR backstop for review and further processing.
Manage staff separation and escalate to CO & HQ HR when required
Provide regular briefings to CO HR on NE HR matters, including the status of recruitment, training, leave balances, etc.
Ensure conformity with recruitment requirements and compliance with the rules and regulations.
Work with the CO HR to ensure day-to-day operations of HR-related functions are addressed in a timely, efficient, and proactive manner.
Develop & maintain a strong network with other INGO's/Professional association to strengthen the Organization's pool of qualified candidates.
Interpret and provide guidance and instruction to NE staff and teams on HR processes, policies, workflow, and work unit priorities.
Conduct investigations, complaints of discrimination, harassment, PSEA, and other workplace complaints in a timely, objective, professional, and thorough manner.  Escalate to CO HR, HQ HR, Management and/or Compliance as applicable
Serve as a link between the HR and employees by handling questions, interpreting and administering contracts, and helping to resolve work related problems in consultation with CO HR.
Educates and supports management & staff in implementation of HR programs, practices and initiatives.
Work with CO HR to identify training and development opportunities using staff performance and development plans as a standard and working with Unit Heads.
In consultation with the Human Resources in country office, will make decisions on HR issues
Perform other duties, as assigned.
Qualifications and Requirements
Sc / BA Degree in Business Administration, Social Sciences or its recognized equivalent with 5 – 7 years of relevant experience.
Or M.Sc / MA degree in Business Administration, Social Sciences or its recognized equivalent, and 3 – 5 years relevant experience.
A higher degree or professional qualification in HR is an advantage
Certified member of Chartered Institute of Personnel Management or related body is an advantage.
Excellent analytical, interpersonal and computer (Excel and spreadsheet) skills are required.
Demonstrated success in multicultural environments is required,
English Fluency required; Hausa is an added value
Experience and good working knowledge of USAID regulations is an advantage.
Experience of HR in the not-for-profit sector is an advantage.
Knowledge, Skills and Abilities:
Ability to work with others and to develop and maintain compatibility among project staff, subcontractors, and recipients of assistance.
Report to supervisor on variances and status on regular basis.
Work independently with initiative to manage high volume workflow.
Perform detail-oriented work with a high level of accuracy.
Interact with diplomacy and tact and follow-up on requests in timely and efficient manner.
Must exhibit high levels of professionalism, integrity and ethical values at all times.
Ability to maintain confidentiality for sensitive Human Resources issues or projects and use judgment to execute duties and responsibilities.
Record keeping, report preparation, filing methods and records management techniques.
Use a computer to accurately and rapidly enter and retrieve data and information.
Working knowledge of in-country employment regulations, e.g., Nigerian labor/employee relations statutes and capacity to apply them to FHI Nigeria.
Strong knowledge in salary structure and development, benefits and compensation, surveys/benchmarking and job evaluation systems.
Excellent written, oral and interpersonal communication skills with ability to work as a team member.
Objectivity and the ability to apply HR rules and regulations in a fair and consistent manner.
Ability to plan and prioritize own work under tight deadlines, as well as to work on own initiative and as a member of a team.
Attention to detail with a high degree of accuracy.
Ability to travel a minimum of 25% to hardship locations.
Method of Application
Interested and qualified candidates should:
Click here to apply online
MID-LEVEL JOBS
Mid-Level Jobs at: Google, Fan Milk Plc, Wema Bank Plc, Ascentech Services Limited, Jumia.
A. SALES/MARKETING
Company: Google
Job Title: Director, Large Customer Sales – West Africa
 About the Job
This role offers the opportunity to lead Google's business in West Africa and to help users make the most of the web. Reporting to the Managing Director, SubSaharan Africa (SSA), you will be a member of the SSA Management Group and expected to contribute to the strategy and business development of the region. In this role, you will lead a commercial team.
You will also be a leader across various functional teams and represent all aspects of Google in Nigeria and to other West African countries. You will drive how businesses, government, and consumers view Google. You will educate and persuade customers to embrace Google's advertising products and technologies. You share the opportunities and challenges of the market, and advocate for the priorities for products.
You will set transparent objectives, collaborate with product/functional counterparts and deliver together.
You will anticipate how decisions are made, explore and uncover the business needs of Google's key clients, and understand how product offerings can grow business. You will set the roadmap and the strategy for how advertising can reach users.
Our Large Customer Sales teams partner closely with many of the world's biggest advertisers and agencies to develop digital solutions that build businesses and brands.
We enjoy a bird's eye view on the massive transformation occurring as advertising shifts to mobile and online platforms. We're uniquely situated to help shape how companies grow their businesses in the digital age. We advise clients on Google's broad range of products across search, video and mobile to help them connect instantly and seamlessly with their audiences.
Responsibilities
Lead business and commercial operations to deliver business growth, with a focus on large advertisers and agency partners. Build external relationships to open up key business opportunities.
Represent Google in the market beyond business relationships (e.g., media, opinion formers, etc.), and represent Nigeria to Google (e.g., product and policy around business challenges and opportunities).
Align teams around an integrated plan for Google's success in the market.
Minimum Qualifications
Experience in sales leadership driving business development in an organization.
Experience as a Country Manager or within a Leadership role within a regional business.
Preferred qualifications:
Experience working with CEOs of Nigerian and international organizations.
Experience working within cross-functional leadership and in a multinational environment.
Ability to build and sustain a network among business, political decision-makers, leaders, and regulatory bodies on complex policy topics.
Ability to take initiative and deliver goals across media, business, and government channels with relationships within the advertising, technology, and startup sectors.
Ability to work with team to deliver growth.
Method of Application
Interested and qualified candidates should:
Click here to apply online
Company: Fan Milk Plc
Job Title: Regional Sales Manager – North
 Job Description
We are currently looking for Regional Sales Manager who will lead & develop the sales team in region with the purpose of driving Business Results.
Responsibilities
The RSM will be responsible for:
Achievement of Volume target.
Ensuring improvement in the numbers of active vendors in assigned Region.
Ensuring improvement in vendors daily sales.
Ensuring availability target is achieved.
Temperature standard compliance.
Ensure sales assets functionality.
Price compliance.
Customer creation and Mapping.
About You
The ideal candidate should have:
Minimum of First Degree or Higher National Diploma.
Minimum of 5 years post graduate experience in sales of FMCG with multi-cultural/multinational.
Environment and must have been in a sales leadership role.
A  strong outgoing and convincing personality, with a sense of urgency, who can communicate at all levels and persuade key stakeholders into the right course of action.
Leadership skills
Personal Effectiveness
Problem Solving/Analysis.
Results Driven
The Ideal person must have financial and business acumen.
IT skills (MS office – Powerpoint, Excel, Word)
Method of Application
Interested and qualified candidates should:
Click here to apply online
 3. Company: Wema Bank Plc
Job Title: Marketing Associate
 Requirements
0-6 years experience for a Financial Institution.
Method of Application
Interested and qualified candidates should:
Click here to apply online
4. Company: Ascentech Services Limited
Job Title: Assistant Marketing Manager (Wet Hair)
 Responsibilities
Work closely with the Brand Manager in all activities pertaining the brand's wet hair
category
Utilize effective business management skills and market research insights to ensure
Annual Operating Plan for the Wet Hair Category is achieved and surpassed.
Collaborate on innovations & renovations and recommend new product development
based on market trend and consumer needs.
Develop and execute monthly brand and quarterly brand plan which feed into overall
annual plans for the Wet Hair Category.
Stay updated on trends and make informed category decisions.
Brand asset and communication materials development
Supervise agency management (ATL & BTL); and liaise with the Digital Team to ensure
effectiveness of digital campaigns.
Prepare repts on overall brand performance, when necessary.
Requirements and Skills
Candidates should possess an HND / Bachelor's Degree in Marketing or a related field
4 – 5 years of experience as an Assistant Marketing Manager
Proven working experience as a Marketing Manager.
Method of Application
Interested and qualified candidates should send their CV to: cv@ascentech.com.ng using the Job Title as the subject of the email.
Note: Only shortlisted candidates would be contacted.
5. Company: Jumia
Job Title: Value Added Services / Sponsored Products Lead
Job Objective
This role will manage the overall development of VAS products strategy, plan, and road map that drives VAS products revenue and supports VAS products performance for individual and corporate customers.
Responsibilities
Take ownership of VAS products including elaborating on the product value proposition, target market, application scenarios, key differentiators and USPs, benchmarking, trends and vision
Drive the product development for digital services such as customer loyalty, vouchers & gift cards, logistics subscription fees, etc.
Use market gap analysis and segmentation data to identify opportunities for additional products and services. Present compelling business cases for new products, demonstrating return on investment
Work with all relevant stakeholders in the definition, impact assessments, and development of new products. Stakeholders include but are not limited to Commercial, Marketing, BI and Logistics, Content, and Finance
Support in customer meetings and workshops, demonstrating products and consulting on VAS capabilities and best practices
Manage each in-life product and service on a profit and loss account basis, using financial performance data to make individual product investment and withdrawal decisions, proposing and implementing changes required to optimize performance
Handle issues related to VAS products to ensure all inquiries, issues, and complaints are handled according to the company's policy and agreements
Required Skills & Qualifications
Master's / Bachelor's Degree in Business, Marketing, Finance, or a related field
6- 8 years of experience working in a digital or related role with at least 4 years of hands-on product management/development experience, including defining, launching, and optimizing product and services
Experience in building differentiated customer value propositions and product value propositions.
Ability to present compelling business cases for investment in new products and services development.
Demonstrated project management experience and excellence in driving cross-functional projects with multiple stakeholders
Proven success in delivering complex products/services in a high-growth environment
Strong analytical and quantitative skills; ability to use data and metrics to back up assumptions, recommendations, and drive actions
An unparalleled personal and professional growth as our longer-term objective is to train the next generation of leaders
Method of Application
Interested and qualified candidates should forward their CV to: talent.ng@jumia.com using the Job Title as the subject of the mail.
B. FINANCE/DIRECTOR
Company: Lorache Consulting Limited 
Job Title: Assistant Finance Manager / Senior Account Officer
Requirements
o Candidates should possess a Bachelor's Degree with 4-5 years experience.
o    The person should be a qualified chartered account ( ICAN)
o    Experience in ERP is compulsory
o    Strong analytical and problem-solving skills.
o    Strong supervisory and leadership skills.
o    Proficient with Microsoft Office Suite or related software.
How to Apply
Interested and qualified candidates should send their Applications to:loracherecruitment@gmail.comusing the Job Title as the subject of the email.
  2. Company: PricewaterhouseCooper (PwC) Nigeria
Job Title: Risk and Quality Senior Associate
Job Description & Summary
A career in Risk Management, within Internal Firm Services, will provide you with the opportunity to advance and foster integrity based decision making and conduct by PwC professionals throughout our organisation. Our Risk Management Generalist – Practice Support team focuses on promoting and monitoring compliance with applicable external laws and regulations as well as internal policies and procedures to help manage PwC's regulatory, litigation, and reputational risk.
To really stand out and make us fit for the future in a constantly changing world, each and every one of us at PwC needs to be a purpose-led and values-driven leader at every level. To help us achieve this we have the PwC Professional; our global leadership development framework. It gives us a single set of expectations across our lines, geographies and career paths, and provides transparency on the skills we need as individuals to be successful and progress in our careers, now and in the future.
As a Senior Associate, you'll work as part of a team of problem solvers, helping to solve complex business issues from strategy to execution. PwC Professional skills and responsibilities for this management level include but are not limited to:
Use feedback and reflection to develop self awareness, personal strengths and address development areas.
Delegate to others to provide stretch opportunities, coaching them to deliver results.
Demonstrate critical thinking and the ability to bring order to unstructured problems.
Use a broad range of tools and techniques to extract insights from current industry or sector trends.
Review your work and that of others for quality, accuracy and relevance.
Know how and when to use tools available for a given situation and can explain the reasons for this choice.
Seek and embrace opportunities which give exposure to different situations, environments and perspectives.
Use straightforward communication, in a structured way, when influencing and connecting with others.
Able to read situations and modify behavior to build quality relationships.
Uphold the firm's code of ethics and business conduct.
Primary Job Responsibilities/Accountabilities
The Incumbent promotes adherence to PwC network and firm policies, professional standards and regulatory requirements.
The Incumbent is responsible for the execution of risk, compliance and the system of quality management for the firm.
Overview of activities:
System of Quality Management (SoQM):
Project manage the implementation of the firm s System of Quality Management (including coaching support to quality functions and process owners).
Implement ongoing monitoring activities through related compliance testing and reporting of exceptions, action plans and conclusions.
Support periodic compliance and quality reviews (regulatory or PwC network).
Performs root cause analysis to identify and address audit quality issues.
Facilitate and monitor implementation of remedial actions to prevent quality findings from recurring and help identify good practices as part of continuous improvement.
Prepare required reports to assurance leadership, PwC network and regulators as necessary.
Compliance and Risk Management:
Facilitate the understanding of and compliance with applicable laws, regulations, and professional standards;
Facilitate, implement and monitor compliance with PwC network and local policies and procedures to manage risk, enhance quality control and comply with law, regulation and professional standards.
Address practice inquiries on conflict of interest and independence matters as it relates to assurance services.
In liaison with the internal counsel team, manage the firm s contracting, client/engagement acceptance and continuance procedures
Minimum Qualifications
Bachelor's Degree in Accounting / Finance / Business or related disciplines.
Minimum of 3 years relevant job experience in an external or internal audit role (preferably in a professional service firm).
Professional qualification e.g. ICAN, ACCA, CIA or equivalent.
Experience Expected:
Hands on experience in designing, implementing and assessing a compliance function in a professional service firm
Personal Attributes:
Ambitious, mature and business-minded with strong leadership and high ethical standards
Excellent interpersonal and communication skills, analytical ability and presentation skills
Ability to manage diverse and multi locational teams, tight deadlines and prioritize tasks
Willingness to travel as may be required in the role.
Education(if blank, degree and/or field of study not specified)
Degrees/Field of Study required:
Degrees/Field of Study preferred:
Certifications(if blank, certifications not specified)
Required Skills:
Optional Skills
Desired Languages(If blank, desired languages not specified)
Travel Requirements:
Available for Work Visa Sponsorship?
Government Clearance Required?
Method of Application
Interested and qualified candidates should:
Click here to apply online
3.  Company: United Purpose (UP)
Job Title: Finance and Administration Officer
About Self Help Africa & United Purpose
In late 2021, Self Help Africa (SHA) and United Purpose (UP) merged. The two organizations – one headquartered in Ireland and the other in Wales – implement projects to end extreme hunger and poverty.
This merger doubled our size and reach – and means that in 2022 we are implementing poverty eradication projects in 17 countries, mainly in sub-Saharan Africa. Collectively, we are also part of a group that includes social enterprise subsidiaries Partner Africa, TruTrade and Cumo Microfinance.
In 2022, our work reached more than six million people and invests upwards of €45m in more than 100 development programmes designed to improve food systems, facilitate access to markets and financial services, combat climate change, and gender inequality, and improve access to clean water, sanitation and hygiene.
This is an exciting time to join us as we unite two like-minded and entrepreneurial organisations seeking to tackle global challenges in progressive and innovative ways.
We are looking for a dynamic, proactive FAO who will support the project team and provide technical assistance in the overall implementation of finance and administration functions and would work closely with the SHA/UP HQ Finance and Accounting team in Abuja.
Job Purpose
Rural Women Entrepreneurs (RWE) Project, which will be implemented in Nigeria, Kenya, and Malawi, combines the lessons learned in Bangladesh from the women-led social enterprise model and the collaborative development practices honed through the GIZ-funded Mobilizing Rural Women Entrepreneurs for COVID-19 Response and Recovery in Rural Bangladesh project. Via the digilab Scaling Lab sprint process, United Purpose-Self Help Africa (UP-SHA) has been working with the digilab and GIZ staff in various departments as well as across Africa over the last nine months to explore and co-develop the foundation for scaling the RWE approach in Africa. The 12-month pilot will take an adaptive approach to implement the model, evolving at each stage to respond to the unique contexts and demands of the three proposed pilot countries.
Women's Business Centres (WBCs) have been a growing platform for digital service delivery in remote regions that respond directly to chronic disconnection of the most under-resourced members of rural communities. As women-led organisations, WBCs offer access to skill development opportunities and aggregation services in a friendly, safe, and trusted environment which fosters community and well-being. As the network of entrepreneurs has grown, they have also created new access to digital resources and, more recently, have begun offering fee-for-service training and services to their communities by facilitating access to the growing number of mobile applications developed by both the public and private sectors.
While the introduction of digital service delivery and eLearning is not new in many rural contexts, what is unique is the skilled facilitatory capacity of the WBC entrepreneurs as community leaders and the robust business models which support and sustain new and innovative business ideas. In order to scale this model, the pilot will seek to engage with and strengthen existing community structures, identifying key women entrepreneurs who can lead cooperative social enterprise centres in the WBC model.
The pilot will work collaboratively with these entrepreneurs to create market-based strategies and approaches to identify and respond to contextual opportunities in food security, nutrition, WASH, family planning and beyond, integrating their existing business activities in such a way that they are able to build lasting connections and incentives as well as adaptive local structures that are increasingly resilient to disruptions in global supply chains created by the interlinked food and climate crises.
The FAO will be responsible for the implementation of general finance, Logistics and Administration functions for the RWE project. S/he will work in close collaboration with the Project Manager of the RWE to achieve the operational objectives and goals of the Scaling Rural Women Entrepreneurs for Community-Led Digital Adaptation & Resilience in Africa (RWE) Project.
The successful candidate will also be responsible for the day-to-day running and managing of SHA/UP assets in the Makurdi field office. S/he will directly manage the drivers assigned to the project.
Key Responsibilities
Finance Function:
Responsible for providing financial guidelines to the project team, ensuring that SHA/UP as well as donor financial procedures are being followed.
Review all the financial submissions from the project team ensuring that they are in line with budget and project objectives; travel advances, out-of-pocket expenditure claims, mileage claims, and retirements.
Obtain authorization for financial submissions, upload all payment requests on the electronic platform, and enter all payment information into the ledger.
Conduct the first level of review of the project activity budget to ensure that they are in line with project objectives and the available budget.
Ensure that transactions are fully supported, approved, and properly filed and that the operations conform to the requirements of the RWE as per the project proposal document.
Ensure that monthly bank reconciliations are completed on a timely basis and that the final reconciliation is reviewed and submitted to the Finance and Compliance Manager.
Manage the finance activities and schedules to meet the financial reporting requirements and deadlines specified by donors and SHA/UP.
Work closely with the SHA/UP HQ finance team in the organization and complete external audits and implement actions necessary to correct internal control weaknesses.
Support the Finance and Compliance Manager to improve existing financial systems in line with best practices.
Assist with any other project finance-related work as may be required for the effective running of the Makurdi field office.
Administrative/ Logistics Functions:
Support project administration whenever requested by the project team and day-to-day running of the Benue State Field Office.
Oversee and support the Benue State Driver in conducting his duties.
Ensure that SHA/UP complies with Benue State Internal Revenue obligations, making sure that PAYE taxes are remitted in a timely manner.
Any other task, which may be assigned from time to time by the Project Manager and or RWE.
Maintain updated records of office and project assets.
Support the procurement of project and office materials.
Key Relationships:
Knowledge, Experience & Other Requirements
Education and other qualifications:
Degree in Accounting, Finance or related degree. An accounting qualification will be an added advantage.
Knowledge of accounting concepts, principles and techniques.
Minimum of five years' experience.
Demonstrable proficiency in accounting system software and expertise in Microsoft Excel and Report writing.
Effective oral and written communication skills.
Ability to working a multicultural, diverse, and performance-related environment.
Ability to work independently with minimal direction, handle large amounts of data, and meet deadlines.
Ability to work well in a team environment and effectively with civil society organisations, donors, project staff, and other beneficiaries.
Experience:
At least 5 years of experience in Finance and Administration
Experience with rules and regulations for non-profit organizations.
Good technical accounting skills. Experience in financial planning, bookkeeping practice and principle, knowledge of internal controls, general ledger, cash management and reconciliations, payroll processing and taxation. Solid knowledge and understanding of community-based approaches to development.
Knowledge and understanding of project monitoring and evaluation, including data management tools
Must be a good team player, honest, dependable and willing to be flexible with work hours
Experience in working with culturally diverse teams.
Skills:
Excellent planning, coordination, and prioritization skills.
Strong facilitation, Community implementation and interpersonal skills.
Good written and verbal communication skills- listening, presenting, discussing, reporting, putting views forward and negotiating with confidence.
Adaptable and responsive disposition relative to the demands and operations of the project.
Language Requirements:
Written and oral proficiency in English and the relevant local language is a plus.
Method of Application
Interested and qualified candidates should send their CV and Cover Letter to: recruitmentng@united-purpose.org using the Job Title and Location as the subject of the mail.
Note
Your CV should not exceed 4 pages and your cover letter, not more than 2 pages, should explain the following:

Why you are applying for the position
How do your skills and experiences meet the job's specification
When will you be able to take up the position if successful?

You are advised to apply early, as applications will be treated on a rolling basis. Only shortlisted candidates will be contacted.
Any candidate offered a job with the SHA/UP will be expected to sign SHA/UP's Safeguarding Policies and Code of Conduct as an appendix to their contract of employment and agree to conduct themselves in accordance with the provisions of these documents.
Self Help Africa / United Purpose strives to be an Equal Opportunities Employer.
4.  Company: FairMoney
Job Title: Senior Accountant
Job Description
As a Senior Accountant for the lending business of Fairmoney, you will be responsible for mainly, but not limited to:
Make recommendations based on analysis and status of reserves, assets, and expenditures.
Assist with financial and tax audits.
Document and monitor internal controls in support of the auditing team.
Coordinate more complex accounting projects and initiatives with other members of the accounting and finance team or with other departments.
Analyze complex financial reports and records.
Train and mentor junior staff.
Perform variance analyses and prepare account reconciliations.
Prepare financial reports.
Perform account reconciliations.
Maintain the general ledger, prepare tax returns, assist with audit preparations, and perform other accounting duties as assigned.
Liaise with the company's Chief Financial Officer/Head of Finance on how to improve financial procedures where necessary.
Requirements
B.Sc Degree in Accounting, Finance, or relevant with a minimum of five (5) years of accounting experience in audit firms or firms in the financial service industry.
A qualified accountant (ACCA, ICAN).
Good analytical skills, high level of accuracy, and attention to detail.
Demonstrate a strong understanding of Nigerian Tax laws.
Strong knowledge of the concept of accruals/prepayments.
Strong Knowledge of the International Financial Reporting Standard(IFRS), and an understanding of double entries.
Have advanced Microsoft Excel Skills including Vlookups and pivot tables.
Be an effective team player with a positive attitude.
A track record of constantly looking for ways to do things better.
Have good analytical and numerical skills.
Need for enthusiasm and interest in the role i.e. accounting, reporting, and cost control.
Ability to work without supervision and to tight deadlines.
Benefits
Private Health Insurance
Pension Plan
Paid Time Off
Work From Home
Training & Development.
Method of Application
Interested and qualified candidates should:
Click here to apply online
Recruitment Process
A screening interview with one of the members of the Talent Acquisition team for 30 minutes.
Technical interview with the Hiring Manager for 45 minutes.
Assignment (takeaway) to be done at home.
Interview with the relevant stakeholders for 45 minutes.
5. Company: Rainoil Limited
Job Title: Reward & Performance Specialist
Qualification
BSc in HRM/Business Administration or a related discipline.
Professional certification is an added advantage.
Experience:
3-5 years' experience as a Reward & Performance Specialist and knowledge of HR General Practice.
Requirements:
Knowledge of performance management and competency frameworks, design principles and application through the HR life cycle
Good Knowledge of payroll computation and calculation.
Understanding of Statutory benefits (NSITF, PAYE, PENSION, NHF) remittance.
Updates payroll records by reviewing and approving changes in exemptions, insurance coverage, savings deductions, and job titles, and department/ division transfers.
Experience working with market-based pay structures and participating in salary surveys.
Address and resolve employee complaints relating to the payroll system.
Manage salary survey and bench marking activities, ensuring compensation practices and programs globally are competitive with the industry and conform to statutory requirements.
Participate in annual salary review
Well versed with common HR practices and sound knowledge of employment labour law.
Ability to operate and communicate well with all levels of stakeholders.
Strong numeric and analytical skills.
Strong project management and written communication skills.
Proficiency in Microsoft Office Suite.
 Method of Application
Interested and qualified candidates should:
Click here to apply online
C. IT/ENGINEERING
1. Company: Ruff 'n' Tumble
Job Title: Product Developer (Tech Pack Designer)
 Duties
Update & maintain construction sketches in tech pack specifications, rule guidelines and libraries
Update & maintain development & production tech packs as directed by the Team lead
Assist with preparation for Fit Sessions. Attend fit sessions and record notes for the Designers
Highlight and initiate spec, construction, material, or fit intent discrepancies to Designers in preparing garments for proto and production fittings
Prepare samples for best presentation prior to fit or sample review
Assist in analysing garment construction, workmanship, and analysis of pattern from vendor when needed
Able to work independently and react quickly to changes, as well as adhere to company calendar deadlines.
Work with the team members to coordinate your styles per project for design synchronicity among all categories.
Create CAD art for technical sketches, fabric developments, and trim developments
Create and maintain graded measurement spec sheets.
Create, update and maintain garment tech packs, fabric & trim tech packs in a timely manner.
Conduct fittings, analyse garment construction and devise solutions to carry out desired fits and designs.
Effectively communicate comments and revisions to sample makers, import and domestic vendors.
Ensure designer's concepts are met while maintaining quality and consistency of garments
Maintain all charts & reports related to product development process.
Complete and provide tech packs and spec sheets to production for accurate pricing.
Develop and maintain strong cross-functional relationships with other units in regards to changes / discrepancies / approvals, etc.
Perform any other task assigned by management.
Requirements
Bachelor's Degree in Fashion Design or any related
4 years minimum experience
Strong Adobe illustrator skills (Adobe Illustrator)
Strong communication and presentation skills
Career-driven, strong work ethic and high-performance standards; able to work in fast paced environment and problem solve.
Good knowledge in pattern grading, fabric, and trims
Good knowledge of technical sketches.
Strong retail background and trend awareness.
How to Apply
Interested and qualified candidates should send their CV to: recruitment@ruffntumblekids.com using the Job Title as the subject of the email.
2. Company: Netcom
Job Title: Pre-sales Engineer
 Job Summary
Drive and support the technical proposal and costing process as an economic technical solution provider, in cooperation with technical capability owners, to both prospective customers and representatives of currently assigned client accounts.
Key Duties & Responsibilities
Respond to customer requests for proposals as received through Business Development, by preparing scope, bills of materials, costing, delivery schedule, conditions precedent and terms and conditions for cost-effective solutions.
Prepare proposal accompanying documents such as basic design information of the scope, functional description, bill of material and specification, to serve as a basis for independent delivery/implementation by the Project Engineering team and capability owners representatives as applicable.
Provide Technical Sales Support for the company's products portfolio and effectively communicate the value proposition of offered solutions.
Verification and collection of all relevant customer data and requirements through interview sessions with customer liaison and relevant stakeholders upon receipt of the proposal request.
Price review and solution validation for prepared quotations that have expired validity.
Initiation, coordination and documentation of technical surveys, including collection and review of the report for release to internal stakeholders.
Collaborate with Business Development, Capability Owners and other technical OEM resources to ensure proposals include technical solutions that accurately address customer needs and are appropriately supported by key customer technical decision-makers.
Achieve pre-sales engineering productivity, quotation delivery, profitability, and other communicated targets and performance indicators.
Develop a thorough understanding of technology relating to the company's product portfolio.
Continually keep up with new technologies entering the market and refresh technical (sales) training and certification to stay current with evolving technologies of Netcom's portfolio of services and products and continue to develop optimal product and service offerings.
Education and/or Professional Qualifications
Bachelor's Degree in Computer Science, Network Engineering or Information Security.
Alternatively, an associate degree when holding technology certifications in networking, (cloud) storage, security, or virtualization.
2 – 5 years of job experience in the information technology or related technical service provider sector, designing and/or implementing IT solutions.
Product sales certification, engineering design credentials, or equivalent technical sales credentials for OEM solutions is desirable.
A record of achievement and some degree of technical solution expertise, possibly in a comparable Pre-Sales role
Essential Skills / Knowledge:
Ability to document and understand customer requirements and determine the optimal solutions.
Understanding of network design and project implementation in IP networks – switches, routers, firewalls, bandwidth managers, IP telephony systems, wireless networks, etc.
Understanding of information systems solutions – virtualization, automation software, Cloud architecture, UNIX/Linux-based environments, etc.
Ability to work as a motivated self-driven team player in coordination with capability owners and Account Managers for standard solutions and with HOD and Management for non-standard and new products and services solutions.
Commitment to developing and maintaining long-term customer relationships.
Excellent written, verbal and presentation communication skills.
Desirable Skills / Knowledge:
Commercial and customer focus.
Solid organizational skills including attention to detail and multi-tasking.
Ability to work under pressure.
Willing to perform work or support outside office hours if required.
How to Apply
Interested and qualified candidates should:
Click here to apply online
Company: Wartsila
Job Title: Power Plant Operator
 Main Responsibilities
Operate and maintain the power plant during the shift, according to company policies and procedures.
Maintain plant power production at the output designed by management.
Follow all procedures and instructions pertaining to start-up, shut-down and normal operations of the power plant systems
Complete, update and maintain all logs, check lists and running records in a clear and concise manner.
Assist in taking corrective action during system operational disturbance.
Effectively communicate the condition of all plant equipment, any deviation/ disturbance from the normal conditions and other performances to shift in charge and fellow personnel.
Strict monitoring of all Alarms / Parameters of Engines and auxiliaries, Monitoring and analysis of trends of data pertaining to equipment at all time and making proper follow up in this regard.
To comply with all safety regulations including isolation, lock out and tag out and perform emergency procedures in order to protect personnel and equipment in case of damage or failure of safety devices
Utilize all tools, equipment, and accessories in such a manner so as to maximize useful operating life.
Ensure that the work is executed at the plant according to Wartsila Quality, Health, Safety and Environmental guidelines and customer site procedures.
Provide the relieving shift operator with a complete handover, bringing to his attention any operational disturbance, malfunctions or abnormalities
Perform planned and corrective maintenance as directed and as needed and to account for all parts and materials, supplies and fluids used in the performance of that work.
Requirements
Bachelor's Degree (B.Eng), Bachelor of Science (BSc) degree or Higher National Diploma Degree (HND) in Mechanical /Electrical Engineering Discipline.
2 years' experience of power plant operations and Maintenance required.
Result Oriented.
Desired Behaviours:
Achieving required results in a timely fashion
Making change happen
Decisiveness and action orientation
Planning and Target setting
Developing self and others
Communication skills
Situational and Cultural sensitivity
Business and Customer Focus
Result Oriented
Method of Application
Interested and qualified candidates should:
Click here to apply online
Company: Sevan Construction Nigeria Limited
Job Title: Quantity Surveyor & Project Manager
Job Description
Direct and oversee construction/fabrication projects from conception to completion while monitoring compliance with safety and construction regulations.
Coordinate subcontractors and the construction team to meet contractual conditions of performance.
Prepare external and internal reports relating to job status, daily progress, estimates, and deliverables.
Negotiate agreement terms, manage construction contract drafts, bid on projects, and obtain permits to analyze and mitigate risks.
Communicate with the responsible parties to ensure quality construction exceeds company standards and proper industry techniques and processes are utilized, while ensuring the client's needs and wants are efficiently met.
Review projects on a daily basis to ensure quality construction standards exist and estimates remain within budget.
Supervise construction projects to ensure they are completed on time and exceed the customer's requirements.
Work under deadlines in a fast-paced environment to plan and coordinate all aspects of the project process from hiring contractors to working with engineers, architects, and vendors.
Coordination of the technical department staff activities in relation to generating
Reviews the cost structure and pricing policies and provides clients with job quotes depending on the order, size and completion deadlines.
Create budgets using contract pricing. Review pricing and engineering data with clients.
Collaborate with Product Development department and technical Design department to outline budget parameters and update budgets with any necessary changes.
Provide raw material forecasts and cost-analysis to management
Acquire understanding of the requirements of the project/program at hand
Select metrics to produce valid estimates.
Visit sites, warehouses and other venues to gather essential information
Review documents or consult clients, production to collect all necessary data for projects.
Perform risk analysis, data and produce forecasts.
Prepare detailed reports or bids for submission to appropriate parties
Project drawings, B.O.Q., tender submission and material take offs (MTO).
Coordination of company projects from inception to completion at site
Assisting and advising all levels of the company in implementation of the ISO 9001.
Checking and approval for construction of workshop drawings of company projects for compliance with client's specifications and standards.
 Requirements
Minimum of Bachelor's Degree in Quantity Survey or Material & Metalogical Engineering.
Minimum of ten (10) years experience in a similar role with a steel fabrication company.
Must have a project management experience/background.
Must be knowledgeable in BOQ design, detailing and material costing.
Must be have a good background in steel structure fabrication and installation.
Must be ISO certified and up-to-date with ISO standards.
How to Apply
Interested and qualified candidates should send their CV to: hr@sevan-nigeria.com using the Job Title as the subject of the email.
Company: Eko Maintenance Limited
    Job Title: Architect
Responsibilities
Control project from start to finish to ensure high quality, innovative and functional design.
Work with clients to determine requirements for building projects.
Develop initial estimates on structure costs, building time and special requirements.
Prepare detailed drawings showing both the appearance and interior structure of a building project. eg. Plumbing, Ventilating System, Electrical System, etc.
Direct staff in the development of project drawings, studies and budgets.
Ensure that all works are carried out to specific standards, building codes, guidelines and regulations.
Work with Professionals to get the project done.
Comply with safety standards and local planning regulations.
Follow architectural trends and advancements.
Requirements
Interested candidates should possess a Bachelor's Degree or HND in relevant fields with 5 – 7 years work experience.
Method of Application
Interested and qualified candidates should send their CV to: recruitment@ekomaintenance.com using the Job Title as the subject of the mail.
GRADUATE ENTRY JOBS
Company: Stanbic IBTC Bank
Title: Stanbic IBTC Graduate Trainee Program
Job Description
The Graduate Trainee has been designed to build capacity and create a sustainable pipeline in our Griup by developing young, talented, trainied professionals for our future.
It is an internsive program and unique opportunity for young people who are resourceful and passionate about building a fast tracked career and to help us drive our success into the future
Qualifications
Minimum of a Second Class Upper Degree in any course from an accredited institution
Minimum of five credits (Mathematics and English Language inclusive) in SSCE, GCE or NECO
Applicants must have concluded NYSC and must have the discharge certificate in hand
Applicants Date of Birth, Gender, Class of Degree must be clearly stated
Requirements:
Excellent verbal and written communication skills
Leadership skills and assertiveness
Self-motivated
Integrity and Honesty
Passionate about service
How to Apply
Interested and qualified candidates should:
Click here to apply online
Company: Food Concept 
Job Title: Graduate Trainee
Job Description
The Job Description for this position includes:
Operations (Health & Safety, Loss Control)
Business Planning and Financial Control
Customer Service
People Management.
Sales Building
Qualifications
Should possess B.Sc / HND in any related field
Minimum of 2nd class lower division (B.Sc.) or Lower credit (HND) with 5 credits O'L including Maths and English.
Candidates must have completed NYSC.
0 – 1 year relevant work experience.
Method of Application
Interested and qualified candidates should
Click here to apply online
Caveat
Food Concepts PLC will not be liable for relocation or accommodation  expenses for successful candidates; as such, only candidates who can conveniently live and work in the stated locations will be considered.
Company: First City Monument Bank
Job Title: I.T Graduate Trainee
Requirements
Candidate must have:
A Bachelor's Degree in Computer Science or I.T. related field (Systems Engineering, Computer engineering, Computer Science, etc.) from a reputable educational institution.
0 – 1 year of experience in desktop and user management for service support.
Strong analytical and communication skills; both verbal and written.
Strong technical and practical IT skills.
Familiar with hardware support, application installation, and vendor management.
Professional certification is an added advantage, like Microsoft-related courses.
Completed the National Youth Service Corps (NYSC) scheme.
Method of Application
Interested and qualified candidates should:
Click here to apply online
Company: The Place
Job Title: IT Graduate Trainee
Job Description
We are seeking an eager, motivated and young talents to join our IT department as Graduate Trainees.
In this position, you will be given the unique opportunity to gain the knowledge and experience required for promotion to full time positions under direction of experienced personnel.
Qualifications
Have graduated from the University / Polytechnic with a minimum of a Second Class Upper degree/Upper Credit in any discipline.
Must be open to learning new things, be innovative, creative, and interested in learning every function of the business.
Must have completed his/her NYSC Program
Must be a fast learner, dynamic and goal-driven with strong analytical skills, communication, interpersonal and business writing skills.
A self-starter and a team-player with high levels of drive and energy
Must possess a high level of integrity, determination and personal commitment.
Must possess strong intellect, enthusiasm and resilience to compete in today's challenging business environment.
Must be tech savvy
Must not be more than 26 years old as at December 31st 2022.
Method of Application
Interested and qualified candidates should:
Click here to apply online
Note: Candidates who do not meet the above criteria need not apply.