People & Money
Arbiterz Jobs: MasterCard, Sanofi, Unilevel Nigeria, others
Job opportunities at Mastercard Foundation, The International Institute of Tropical Agriculture, Ecobank Transnational Incorporated, Schneider Electric, Sanofi Nigeria , Unilever Nigeria Plc, AVCA Africa
A. INTERNATIONAL ORGANIZATION
Company- Mastercard 
Job Title: Country Director, (Lagos) Nigeria
 Understanding Canada Programs at the Foundation
The Foundation has begun working within Canada in partnership with Indigenous communities and post-secondary institutions to listen, learn, and best understand how we can act in meaningful ways.
The EleV strategy was co-created with Indigenous communities, young people, and partners to enable 30,000 Indigenous youth to complete their education and transition to dignified work aligned with their values and aspirations.
As reflected in Canada's Truth and Reconciliation Commission Calls to Action, education is a key driver of improved socio-economic well-being.
Through building partnerships with Indigenous communities, we look to expand our initiative ultimately helping to support a generation of transformative Indigenous young leaders who will be change agents within their communities.
We believe that by setting a bold target, we will encourage engagement across sectors and create momentum that will elevate the strengths and opportunities of Indigenous youth. In keeping with our approach, Indigenous communities and young people will be the drivers of this transformation. The program will promote innovations to address longer-term systemic change to achieve economic prosperity and social well-being within Indigenous communities.
The EleV team oversees current and emerging partnerships related to Indigenous education. Consistent with our overall vision and Youth Africa Works strategy, we will share learnings and opportunities to connect across the work of the Foundation.
While operating in distinct contexts, the centrality of youth voice and vision, affirmation of culture and identity, and priority to enhance community capacity for self-determination are common threads upon which our work is strengthened and reinforced.
If you are an experienced Country Director looking to increase your impact, read on!
The Opportunity
Reporting to the Executive Director, Country Programs, the role will be responsible for overseeing the design and implementation of Country programs to advance the Foundation's programmatic priorities.
The role will also be responsible for delivering the impact targets set for the country and providing in-country leadership to all co-located and integrated teams with the responsibility for driving oneness and represent the Foundation at the highest levels of government, private sector, civil society/community forums and their stakeholders.
Ways You Can Contribute
Lead the origination and design of the country road map across all relevant economic sectors and cross cutting themes.
Integrate impact considerations to ensure the needs of young women and young people in general are addressed within the program design.
Collaborate with Country Program team in development of strategies relevant to Young Africa Works in Rwanda/Uganda and their interlinkages to entrepreneurship ecosystem support interventions.
Ensure success and impact from country programs, through supporting partners with implementation, collaboration, integration, and innovation across strategic priorities / thematic areas.
Build monitoring framework to assess impact and synthesize learning.
Establish shared learning venues for organizational wide learning.
Develop and manage the budgets and ensure spending adjustments or budget modifications are done as necessary.
Provide perspective and expertise on emerging issues and trends in the Country relevant the Young Africa Works strategy/goals.
Identify challenges and opportunities facing the Country that can be unlocked through education, labour and financial systems to mobilize Young Africa Works interventions.
Manage leadership trips, learning, engagement opportunities and other appropriate activities to Foundation staff and the Board of Directors relative to visits to Africa.
Build relationships with relevant stakeholders to scope new ideas, seek counsel, and support programming efforts.
Lead matrixed/cross functional team in myriad of activities related to co-design and implementation phase.
Effectively lead country teams, ensuring high quality of work, safeguarding and alignment with Foundation values, drive oneness at country level, building a supportive and collaborative work environment.
Partner with People & Culture on talent and staffing, culture and change management, performance management of the team.
Oversee and manage office needs to ensure a safe, secure and productive and compliant work environment.
Who You Are
Master's Degree in a Global Development, Education, Public Policy or related field is required.
Relevant professional qualification.
Member of a relevant professional body.
Minimum of twelve (12) years overall experience and out of which at least five (5) yeas should be at supervisory level.
Experience in financial management including preparation and management of budgets, contracts, etc. Senior level experience in Africa and with exposure to international issues ideally is crucial. Private sector experience would be an asset.
Experience and advanced expertise in country experience working with Nigeria government, development, political and social issues of the Country.
Experience and demonstrated success at facilitating organizational change as well as building and managing high performing teams in a growing office with proven success.
Experience effectively engaging with high-level government officials, key partners, media, business leaders and other influential personalities.
Excellent solution-based approach while demonstrating innovation, integrity, quality, creativity, flexibility and resilience.
Excellent fluency in languages relevant to the country and work.
Excellent strategic planning skills with the ability to merge technical and operational demands of the program into a cohesive structure.
Excellent analytical skills with the ability to express facts and ideas in a clear, convincing and organized manner.
Possess excellent verbal, written, and presentation skills with the ability to articulate information to a variety of constituents across cultures.
Possess professional maturity, sensitivity with different cultures, and impeccable integrity that exemplify the Foundation's values.
Demonstrate a commitment to Mastercard Foundation's values and vision.
How to Apply
Interested and qualified candidates should:
Click here to apply online
Company: The International Institute of Tropical Agriculture
Job Title: Head of Breeding
Background
We invite applications for the internationally recruited position of Head of Breeding. The International Institute of Tropical Agriculture (IITA) is a not-for-profit institution that generates agricultural innovations to meet Africa's most pressing challenges of hunger, malnutrition, poverty, and natural resource degradation.
Working with various partners across sub-Saharan Africa, we improve livelihoods, enhance food and nutrition security, increase employment, and preserve natural resource integrity. IITA is a member of CGIAR, a global agriculture research partnership for a food secure future.
IITA has successful breeding programs on six very important crops in sub-Saharan Africa: cassava, yam, banana/plantain, maize, soybean, and cowpea. In recent years, these have been reviewed based on the Breeding Program Assessment Tool (BPAT) (https://plantbreedingassessment.org/).
The programs have also had extensive interaction with the CGIAR Excellence in Breeding (EiB) platform during which crop specific and cross cutting (institutional) improvement plans have been developed along with product profiles and market segmentation analyses.
Implementing these plans will be a central part of the Accelerating Breeding Initiative of the OneCGIAR and will involve close collaboration with other Initiatives within the Genetic Innovation Science Area and with bilateral projects.
The appointee will report to the Deputy Director General for Research-for-Development.
Position Responsibilities
The Head of Breeding will:
Align breeding focus and operational resources to validated breeding targets.
Establish a crop advancement agenda in partnership with breeders of the IITA mandate crops and the product manager:

Establish specific metrics for variety and trait advancements for each crop.
Establish metrics for population improvements within the breeding program.

Modify the breeding structure of each crop to deliver demand-driven products at the lowest cost.
Establish a culture of continuous improvement.
Improve breeding strategy for all six mandate crops.
Lead breeding teams to design and implement breeding strategies.
Work closely with the product manager and cross-functional product teams to define targets for the breeding programs to develop a breeding strategy.
Work with breeders to strengthen collaboration with national breeding programs and other relevant stakeholders (e.g., seed companies, input suppliers, etc.).
Define investment plans and mobilize increased resources for crop breeding.
Facilitate the establishment of collaborative research with advanced research institutions.
Serve as the focal point of IITA's interactions with the Genetic Innovation Science Area of OneCGIAR.
Connect IITA resources in design, engineering, and operations to develop highly effective product development teams.
Perform any other job-related duties as may be assigned by the supervisor.
Educational Qualifications
The candidate should have a finalised PhD in Plant Breeding, Genetics, or a related field.
Core Competencies:
At least 15 years of experience in plant breeding programs (with at least 10 years in the private sector) at progressively higher levels of responsibility.
Evidence of significant management skills including change management and management of successful breeding teams.
Ability to work well in a diverse multicultural environment.
Excellent interpersonal and organizational skills.
Evidence of experience in resource mobilization.
Excellent written and oral communication skills.
Ability to build consensus/function as part of a team.
Remuneration
IITA offers an internationally competitive remuneration package paid in US Dollars.
Method of Application
Interested and qualified candidates should:
Click here to apply online
Click here for more information (PDF)
Important Application Information
Please complete our online application form link above.
Applications must include covering letter which should address how the candidate's background/experience relates to the specific duties of the position applied for, Curriculum Vitae, names and addresses of three Professional Referees (which must include either the Head of the applicant's current or previous organization or applicant's direct Supervisor/ Superior at his / her present or former place of work).
The Application should be addressed to the "Head, Human Resources Service".
Note
IITA is an equal opportunity employer and particularly welcomes applications from women candidates.
Only shortlisted candidates will be contacted.
B. DIRECTOR/FINANCE
Company: Ecobank Transnational Incorporated
Job Title: Relationship Manager, Premier Banking
Job Purpose
To deliver high quality service while selling the bank's products and services and implementing customer retention approach to managing client relationships to enhance product sales and new client growth targets.
To deliver on agreed individual targets for deposit growth, revenue, PBT, product sales and new client growth targets.
Work with EDC to provide wealth management services to customers.
Job Context
This position is responsible for driving the Premier Banking Business downstream and reaching out and interacting with Premier Banking Customers.
Key Responsibilities
Business and Financial performance:
Proactively develop client relationship, anticipate, and provide solutions to client needs and give high priority to client satisfaction, with responsibility for meeting or exceeding agreed performance targets and objectives.
Ensure that client instructions are duly affected by applying all standard checks and controls in coordination with other departments.
Achieve a satisfactory level of knowledge of Premier Banking products and services by keeping up to date with related developments.
Strong understanding of economics and financial markets, focusing on the fixed income and equity space, as well as developments and trends in the global wealth management sector
Customer Excellence:
Handle client queries of day-to-day nature and assist in resolving clients' problems within the team
Implement and embody the bank's RACE-IT culture and principles when dealing with customers
Leadership and people management:
Track and provide weekly reports on Portfolio performance at RM level
Team Player – collaborates with other RMs within the segment for increased productivity.
Work closely in line with the Branch & Operations Team to deliver exceptional customer service
Process, control, and operational performance:
Ensure full adherence to Operational Risk and Compliance guidelines e.g., KYC and anti-money laundering measures.
Constantly monitor credit portfolio to ensure maximum of 3% NPL. If higher, take remedial actions to regularize.
Strategic initiatives:
Implement the communicated strategic initiatives that will create business growth
Job Profile
Experience & Qualifications:
At least 5-year experience in a consumer banking-based line of business.
Bachelor's Degree
Previous Sales experience is an added advantage
Skills, Capabilities & Personal attributes:
Customer/market orientated and Networking
Ability to establish direction and drive execution
Excellent at delivering and owning results
Strong interpersonal, influencing and communication skills.
How to Apply
Interested and qualified candidates should:
Click here to apply online
Company- Schneider Electric
Job Title: Project Director
Job Description
Process Automation is a global business unit building value in today's ever-changing industrial world by forging new connections among people, processes, and technologies.
Schneider Electric's process automation solutions help our customers to drive their operations to a higher value with a vast portfolio of proven Schneider Electric technology and expertise.
An exciting opportunity has arisen within our Process Automation business unit for a Project Director to join our delivery team in Nigeria, operating as part of North Europe and Sub-Saharan Africa Cluster.
Your Mission
As Project Director, you will be fully accountable for the delivery and project management of high-value and strategically important customer projects throughout the region.  These projects will cover various industry sectors, including oil and gas, pharmaceutical, power, nuclear, food and beverage, water and utilities, automotive and energy.
Your Role (Magic happens when you bring great people together!)
All project management activities, including project planning, risk management, financial control, and reporting.
Acting as primary contact with our customers on all aspects of project delivery.
Communication with project stakeholders at all levels within the customer and Schneider Electric organisations.
Project team leadership, including coordination of engineering, production, test, product development, purchasing and quality assurance activities.
Management of sub-suppliers and sub-contractors involved in the execution of the projects.
Line management responsibilities for any project managers assigned.
Coaching and mentoring less experienced employees.
Adherence to project governance and cadence policies.  This includes updating internal reporting tools and preparing and presenting project status at any internal review.
Ensure consistency in project execution according to Customer Project Process (CPP) and PMI standards.
Determine and manage the required resources for the project or programme.
Negotiating and executing contract variations with the customer in accordance with company policies and standards.  Resolution of any contractual issues with support from contract management experts.
Developing partnerships with key customers and third parties.
Travel for customer meetings both within the country and abroad as required by the assigned projects.  Most international interactions are virtual.
Requirements
Minimum Qualifications:
Educated at Degree level with a minimum of 6 years, typically 8 years of project management experience.
Must have B.Sc./ B.Eng. Degree in any relevant discipline, e.g. Electrical & Electronics, Control Engineering, or Computer Science.
Vast experience in a system, software, process automation or application engineering capacity with industry knowledge and experience.
Knowledge of managing and reporting on all financial aspects of assigned projects.
Able to negotiate contract variations for engineering changes with customers.
Familiarity with general contractual terms and conditions.
Conversant with MS Project and all MS Office software products, Excel, Access, Word, PowerPoint etc.
Excellent command of the English language, both verbal and written.
Knowledge of structured project management methodologies such as Prince 2 or PMbok from PMI.
Proven ability to work in a complex environment and collaborate across multiple business functions to achieve common business objectives.
Can demonstrate flexibility and resilience in a challenging and fast-moving environment.
Proven ability to strategically deliver the best results in a digitally transforming environment with agility.
Strong leadership, interpersonal and communication skills with the motivation and determination required to succeed.
Ability to understand, influence & convince in a complex and agile matrix organisation.
Has knowledge and ability to lead in Digital Transformation initiatives and projects.
Must possess a project management qualification, e.g. Prince 2 qualification or PMP certification.
Skills and Experience:
We are looking for an experienced senior project management professional with proven success in delivering large-scale digital solutions to external customers.
The successful candidate will have strong leadership, interpersonal and communication skills, motivation, and determination to succeed in a fast-paced and highly innovative environment.
Desired:
Knowledge of process automation business is advantageous.
The ideal candidate should be able to demonstrate experience and expertise in ERP systems e.g SAP.
Why Us?
You can look forward to growing your career in a dynamic workplace with significant personal responsibility and attractive development opportunities:
Flexible working models to ensure a balance of family and working life.
Optimal support on your career path through regular training opportunities.
A dynamic and personal atmosphere, working with a globally energised team.
A company culture that encourages performance and cooperation.
How to Apply
Interested and qualified candidates should:
Click here to apply online
Company: Sanofi  Nigeria 
About the job
JOB PURPOSE
The Head of Supply Chain Nigeria is accountable for ensuring the effective management of all Sanofi products through the supply chain by:
Developing and implementing Supply Chain strategy
Optimizing costs whilst maintaining the integrity and efficiency of the Supply Chain
Lead the market to become a best-in-class S&OP driven organization
Leading, developing and motivating the Supply Chain team
Building strong relationships through the Supply Chain organization, affiliate stakeholders and key customers
Scope: All Sanofi portfolio excl. CHC
Key Results/Accountabilities
Developing and implementing Supply Chain strategy
Ensure optimal Supply Chain solutions are delivered in alignment with the environment, the Sanofi portfolio and key customer needs
Pioneer and develop new and innovative distribution combined with commercial approaches to drive value from the supply chain
Ensure continuous insight into developments within the industry: MoH, competitors, stakeholders, customers and providers
Create a cost effective and efficient supply chain operation
Drive maximum cost optimization whilst maintaining the integrity and efficiency of the supply chain itself,
Supervise importation process and lead interactions with Nigerian Drug Authority to secure product availability
Spearhead distribution-related activities and in particular, manage the 3PL distribution operations to ensure agreed service level agreements are met to deliver high customer service satisfaction and strong growth.
Optimize relationships with stakeholders at all points of the supply chain, internal and external, to facilitate the efficient flow from production through to patient.
Deliver quality product on time, in full and at the right cost to meet customer requirement
Lead and co-ordinate the S&OP/ IBP in the affiliate to ensure realistic but stretch targets for the commercial and Supply Chain teams, while minimizing obsolescence risk and ensuring alignment with Finance & Region.
Identify key processes and systems to ensure supply chain operations are robust
Anticipate logistics consequences of regulatory activities relating to NPL, site transfers, or variations (including local CMOs)
Develop and embed a continuous improvement ethos across the supply chain, providing staff with the tools, techniques and opportunities to question the way we operate and strive to make improvements in efficiency and cost
Ensure optimal inventory management
Lead and develop a high performing team of supply chain professionals
Establish an environment where staff are motivated in their roles, well informed about the country strategy and clear on how they can personally contribute.
Ensure that team members have the necessary skills and competencies to deliver their accountabilities effectively
Identify development and career plans for every individual and manage performance excellence as a priority within the team
Ensure supply chain compliance with corporate and regulatory standards as well as Health and Safety requirements
Ensure all supply contracts comply with relevant Acts, legal demand, and ethical standards
Regularly update SOPs and internal procedures to ensure adherence across the organization
Identify and correct unsafe working conditions or behaviors and immediately notify any serious incidents
Promote/ role model health a healthy and safe workplace environment.

JOB-HOLDER ENTRY REQUIREMENTS :

The position is both strategic and operational and requires somebody with strong experience in S&OP and change management to structural transform the supply chain into a competitive advantage
Articulate and possess excellent communication skills to cascade, motivate and interact with senior management teams
Proven influencing and negotiation skills to influence and drive changes in a regional/ global environment
Strong leadership skills to engage and grow office and remote teams/ distributors towards a culture of high performance and collaboration
In depth knowledge of key supply chain processes (forecasting/planning, customer care, distribution, cost and compliance) & current best practices
Excellent analytical and organizational skills, including the proven ability to adapt to a dynamic project environment and manage multiple projects

PROFILE

Senior role within Supply Chain in cognate companies
Fluent in English
Confirmed Team leadership
Personality with strong delivery skills and focused on results
Very good communicator with an ability to discuss on executive level within Sanofi and externally
Hability to build an efficient networking with both commercial, Manufacturing & Supply
Teamwork
Analytical thinking, Customer Focus, Result Orientation, Market & Industry understanding, Accounting and Finance principles
At Sanofi diversity and inclusion is foundational to how we operate and embedded in our Core Values. We recognize to truly tap into the richness diversity brings we must lead with inclusion and have a workplace where those differences can thrive and be leveraged to empower the lives of our colleagues, patients and customers. We respect and celebrate the diversity of our people, their backgrounds and experiences and provide equal opportunity for all.
Method of Application
Interested and qualified candidates should:
Click here to apply online
Company: Unilever Nigeria Plc
Job Title: Credit Controller
Your Role
This permanent role is responsible for managing ekaterra'a credit and collections processes for Nigeria, reporting to the Credit Control Manager.
Following go live, this will transition to a BAU role of performing Credit Control activities within [country], ensuring that engagement with customers on credit matters is optimised for customer experience as well as managing ekaterra's credit risk in line with the local and global policies and working capital performance, working closely with global O2C and operational teams, as well as GTM and Finance.
Your Key Tasks
Contribute to the development of a high quality, efficient, and effective credit control organization
Support the implementation of any local variations to global processes and policies covering billing, credit management and collections
Collaborate with cross-functional stakeholders to ensure business and customer needs are being met
Meet all the operational and financial performance targets and obligations, including delivering on collection and credit management KPIs and SLAs
Handle escalations from Operational teams
Deliver on local and global credit risk policies and collections strategies.
Drive proactive customer communication to manage timely credit and collections management activities and improve ekaterra's working capital position
Evaluate, create and maintain credit limits for the customers in the system.
Responsible for collecting debts from our company debtors
Approve or reject blocked orders
Block and unblock customers
Negotiate payment plans
Provide reporting for the company accountant
Customer account reconciliations
Support credit insurance and factoring activities if applicable
Skills and Experience
Bachelor's Degree in Finance or Business (preferably Finance, Accounting or Business)
At least 5 years business experience in Credit or Collections roles
Familiar with SAP functionalities
Ability to work cross functionally
Excellent verbal and written communication skills
Proactive and self-leading
Service oriented attitude
Able to adapt to changes quickly.
Method of Application
Interested and qualified candidates should:
Click here to apply online
Company: AVCA Africa
Member Services Coordinator
About the job
About AVCA
The African Private Equity and Venture Capital Association (AVCA) is the pan-African industry body which promotes private investment in Africa. AVCA plays an important role as a champion for the industry by educating, equipping, and connecting members and stakeholders with independent industry research, best practice training programmes and exceptional networking opportunities. AVCA has a mandate to be the clear, consistent, and credible voice for African private capital. Our research output and training programmes are regarded as the standard for the industry, and we have been featured in respectable industry and media outlets.
About the role
Hybrid Role, Location: London, Johannesburg, Lagos
As part of the drive to catalyse and support the sustainability of private capital in Africa, we are seeking a commercially-focused Member Services Coordinator with excellent organisational, logistical and administrative skills who is accustomed to working to a very high standard, often with strict deadlines. The successful candidate will be part of a high-performing, committed team of professionals, responsible for the day-to-day management of our existing members and execution of new member origination. The membership coordinator will provide administrative support for membership functions of AVCA to include maintenance of the internal CRM system, membership invoicing and records, new member prospecting, membership verification and onboarding. This individual will support the Stakeholder Engagement Manager in the implementation of strategies to acquire and retain members. AVCA is looking for a mission-focused, and strategic professional with account management experience, accustomed to driving commercial initiatives.
Key Responsibilities
◼ Work closely with the Stakeholder Engagement Manager on all aspects of member acquisition and retention including prospecting, on-boarding, and renewals
◼ Field and respond to written and telephone inquiries in a timely manner and provide introductory information on membership benefits and rates
◼ Generate, assemble and send new member packs and facilitate new member onboarding to develop and enhance stakeholder engagement
◼ Conduct ongoing research and develop new ideas to identify and approach new contacts, and schedule calls and one-to-one meetings with members and other stakeholders, including note-taking
◼ Build and maintain an active list of industry prospects and work with the research team to track developments
◼ Assist with the implementation of new member recruitment campaigns including broadcast emails, list generation and other duties as warranted
◼ Support the stakeholder engagement manager with member engagement including membership utilization monitoring and reporting
◼ Actively manage the association's member services inbox, maintain contact information and membership lists, both internally and externally
◼ Administer and distribute membership invoices and receipts as required
◼ Track and analyse member engagement activity levels and prepare periodic reports
◼ Provide general administrative support for the function 2
◼ Maintain and update membership database on a daily basis, including organizations, contacts, events and activities to keep records current
◼ Maintain responsibility over internal CRM system and AVCA member portal, generating access details, compiling reports, and maintain accuracy of the member firm and contacts information
◼ Gather membership-related data and provide analysis
◼ Serve as liaison to the departments (including research, communications, and events) and support on special projects and initiatives to engage and attract new members
◼ Assist team with planning and executing member engagement activities including networking events, webinars, business development roadshows, and training
Skills Required
◼ Tertiary qualifications in a business-related discipline and at least 2 years experience in an administrative, relationship management and/or sales role
◼ Confident, articulate and effective communicator with strong business analytical skills
◼ Impeccable organizational and project management skills, with the ability to prioritise and multi-task effectively
◼ Proficiency in Microsoft Office (Excel, Word, PowerPoint, Outlook)
◼ Working knowledge of CRM platforms, preferably Salesforce
◼ Highly professional, customer-focused and able to communicate at all levels internally and with members companies
◼ Strong communication skills with high level of attention to detail and accuracy of work
◼ Self-motivator, proactive, entrepreneurial attitude and a desire to learn
◼ Ability to work in a challenging and dynamic environment Success Factors
◼ Strong service orientation with consistent and outstanding levels of customer service
◼ Self-motivated with the ability to manage projects, competing priorities, and stakeholders with little supervision
◼ Quick learner with the ability to function in a small, evolving fast paced organisation
◼ A team-based approach to your work, with an ability to manage multiple projects at once, and deliver outcomes in a timely manner
◼ General private capital or financial markets expertise (preferred but not essential) and a keen interest in emerging markets, particularly Africa, is preferred
◼ Capacity to distil relevant market and industry information to inform the function's strategic objectives and delivery of existing initiatives
Competitive salary, commensurate with experience, and generous benefits package. Application Applicants possessing the appropriate skills and experience for the role will be contacted for an interview following the closing date.
If you would like to be considered for this role, please email your CV and a cover letter stating your notice period and highlighting your suitability for the role in alignment with the job description to: admin@avca-africa.org (Subject: 'Application for Member Services Coordinator')
C. LEGAL/OPERATIONS
Company – 9mobile
Job Title: Manager, Legal Services (Contracts and Advisory)
Job Summary
Serves as a point of legal advice on local and international commercial contracts.
Liaises with relevant departments and divisions to draft, review and or interpret contractual agreements, ensure that contracts entered by EMTS are consistent with corporate and governmental laws, rules and regulations
Principal Functions
Tactical:
Advise EMTS on legal matters relating to corporate and project finance contracts and assist departments in the closure of financial transactions to the best interest of EMTS.
Keep abreast of global and local best practice as it relates to the unit's activities.
Continuously assist in reviewing the unit/team's activities, make recommendations for improvement and implement approved initiatives to ensure enhanced performance of the team.
Assist in identifying required resources, personnel and funding to achieve the unit/function's strategy.
Establish and maintain relationships with key internal and external stakeholders.
Operational:
Liaise with individual departments & divisions and provide advice on legal issues arising from contracts.
Review and vet contracts and legal agreements including memoranda of understanding (MoUs) or agreement (MoAs), letters of intent and other related documents.
Research and proffer opinion on any legal inquiries or issues of a contractual nature arising out of the interpretation and application of contracts and agreements.
Ensure thatterms and conditions setout in contractual documentation are legally valid, consistentwith EMTS's policies, rules and regulations, and are in the organization's bestinterest.
Coordinatewith tender committees and concerned departments/divisions in drafting andfinalizing tender documentation. Provide legal assistance to tender committeesin tender amendment, tender process management, contract negotiation andfinalization.
Provideassistance in litigation by or against contractors or other parties arising outof contracts, agreements, or similar documentation.
Ensure the setup and maintenance of a database of all contractual documents and related legaldocumentation.
Ensure safecustody of all tenders and contracts.
Assist inimplementing the unit's work programs and plans in line with agreed uponprocedures and guidelines.
Assist inplanning and managing the human and material resources of the unit to optimizeperformance, morale and enhance productivity.
Manageinter-functional relations to ensure synergy across the various departmentalfunctions.
Provide leadership and guidance to team members and manage subordinates' performance towards the achievement of overall team objectives.
Ensure adequate training and development is delivered to employees in the Contract and Tender review and management processes.
Monitor and control the budgetary needs of the unit/function.
Prepare/compile agreed periodic activity and performance reports for the attention of the Head, Legal & Company Secretariat Services
Perform any other duties as assigned by the Head, Legal & Company Secretariat Services.
Educational Requirements
First Degree in Law.
Postgraduate/professional qualification in a related field will be an added advantage.
Expertise in telecommunication and commercial contracts
Minimum of Six (6) years relevant work experience with at least three(3)years in a supervisory role.
Experience, Skills & Competencies
Knowledge:
Telecoms Regulations
Legislation and Compliance
Legal Contract Drafting.
Skills:
Conflict Management and Dispute Resolution
Communication
Team Management.
Behaviour:
Passion for Excellence
Integrity
Empowering people
Growing people
Teamwork
Customer Focus.
Method of Application
Interested and qualified candidates should:
Click here to apply online
Company- African Development Bank Group
Job Title: Expressions of Interest – Operations Consultant – SNSP
 Background
The Strategy and Operational Policies Department (SNSP) which is the recruiting department, plays a key role in shaping a corporate vision and a strategic perspective for the Bank, as well as developing the strategies and operational policies aimed at guiding the Bank's agenda.
Reporting to the Senior Vice President (SVP), the Department is responsible for: (i) developing and helping maintain (along with other units) corporate strategies and operational policies necessary for the Bank to deliver the High 5 priorities1, and other strategies; (ii) playing a prominent role in keeping the Bank a strategy-focused organization in line with its policies; (iii) supporting the Bank in raising its profile and engaging strategically at international fora, as well as to foster cross-fertilization and greater coordination with other MDBs ; and, (iv) leading the Bank in the development of a new culture of innovation and change, including the incubation of new financial/non-financial products and business lines.
Revised Project Classification System
In September 2018, Management of the Bank, approved the revision of the Project Classification System (PCS) and data collection tools to align with the Bank's High 5 priorities.
This revision would allow for monitoring the Bank's financial contribution to the High 5's, capturing the financial contribution to cross cutting areas such as gender and climate change.
Additionally, as the main development bank on the continent, the Bank also has a key role to play in supporting the 2030 Agenda for Sustainable Development and the achievement of the Sustainable Development Goals (SDGs) in Africa. To this effect, the Bank is engaged in the global dialogue on SDGs monitoring. Therefore, the revised PCS also included the possibility of tracking financial resources towards SDGs.
After an extended pilot period and consultations, from September 2022, the Banks project documents, starting with Sovereign Operation, include this new information requirement.
This was undertaken within a broader program of improving the Banks quality of operations. Work is on-going to revise the SAP system to also include these new requirements. In this regard, the department is seeking the services of a long-term Operations Consultant to support the
implementation of the revised PCS project, integration of the new data requirements and support on-going work towards the automation of the revised PCS in SAP.
Scope of the Assignment
Under the supervision of the Manager, SNSP and the day-to-day guidance of the Revised PCS Task Manager and other staff on the activity, the main responsibilities of the Operations Consultant are to:

Verify the correct inclusion of the required project classification information (High 5s, subthemes, SDGs, financing, percentage allocation etc.) in all new operations designed and going for Management review and Board approval from September 2022, beginning with Sovereign Investment Operations,
Provide input and support the consultations towards the revision of and inclusion of the revised PCS data needs in other operations for example Non-Sovereign Operations and Results Based Financing operations,
Provide technical support to Task Managers and ensure the establishment of a well-functioning Help Desk Function to meet the new reporting requirements,
Design interactive and top-quality training materials to facilitate the seamless implementation of the revised PCS including exploring inclusion in the Banks other training platforms,
Contribute to and participate in the training (virtual and physical) of task managers/ operations staff on the revised PCS,
Contribute to the development of a Change Management Plan in collaboration with all stakeholders to create desire, knowledge, ability and reinforcement to the changes and adoption of the new solutions,
Design concise and striking communication materials to facilitate change management for implementation of the program;
Proactively support and oversee the on-going work to ensure automation of the revised PCS through revision of the SAP system,
Develop and maintain collaboration with other Bank departments to ensure that the revised SAP PCS is aligned to other IT upgrade initiatives to enable synergies and sustainability of the revision,
Contribute towards and ensure the timeliness and accuracy of the quarterly the reporting and data requirements,
Provide inputs into reports to update management on the progress of the PCS and any other reports related to the work,
Support and work with other consultants and staff that might be recruited as part of the team, and
Any other related assignment of the Bank.

The Consultant, in the fulfilment of this exercise, will be required to liaise with the different complexes/departments of the Bank, including the focal points within the Bank. In undertaking their function, the consultant will consider the on-going Bank wide IT data base modernization process and enhancements made to the Bank's project SAP systems and on-going project/operation quality improvements.
The Consultant will also support SNSP in planning, organizing, and coordinating other activities of the Department, as requested.
Deliverables
Some of the key deliverables expected of the Operations Consultant are:
Training materials and/ or manuals developed to support implementation of the work. These should also be integrated in other Bank platforms.
Bank staff/ task managers in all complexes trained on the revised PCS data requirements
Proposals for new data requirements made and rolled out for NSO and RBF operations.
A change management plan developed, and communication material developed to support its implementation.
Help desk function fully operationalized.
Revised SAP PS system to include the new data requirements for the Revised PCS completed, tested, and rolled out
Qualifications and Experience
A proactive candidate who is committed and driven to deliver high-quality outputs. The key selection criteria for the position include the following:
A Master's Degree in Business Studies, Economics, International Development, or any of the Banks High 5 priority areas with a significant experience in operations design, business/project analysis and project management skills.
Minimum of 8 years of working experience in Operations design, support and/or program development.
Competent in the use of Project Management IT platforms (SAP PS will be added advantage) and have expertise in conceptualizing, planning, and proposing IT solutions that will help guide automation and implementation of the revised data needs. This will require analytical, technical skills for the creation and evolution of the Bank's different platforms. In that respect, the consultant should be capable of analyzing the key policy and business requirements and articulate the necessary changes required to ensure delivery of a high-quality outcome.
Experience in working with AFDB.
Specific experience and knowledge of African development issues generally, SDGs and reporting systems (national, regional, global) would be a good asset.
Demonstrated strong analytical skills, dynamism, results-orientation and problem-solving
capability.
Experience in writing concept notes, developing training material and modules and training technical and non-technical staff.
Excellent client relationship management skills and capacity to deliver high-quality work within tight deadlines.
Excellent written and verbal communication skills in English, with a good working knowledge of French language and the capacity to communicate and present ideas well.
Proven ability to collaborate within multi-cultural teams and across departments, applying a practical, diplomatic, and efficient approach to problem solving.
Duration and Location of the Assignment
The consultant is expected to start on 1st March 2023, with a contract duration of 6 calendar months.
The consultant shall report to the task manager and the Division Manager, SNSP1. Day-to-day management of the consultancy shall be assured by the task manager.
Due to the COVID-19 pandemic the Bank is still largely operating a working from home mode, the consultant will thus also work from their home base. Should the Bank return to full time, the consultant will also be expected to relocate to Abidjan, Ivory Coast.
Remuneration
Remuneration will be commensurate with experience, in line with the Bank's compensation guidelines.
The consultancy fees will be paid on a monthly lump sum basis. No additional benefits or per diem will be paid unless on mission. For candidates who need to travel to take up this assignment, a round trip economy class air-ticket with the shortest route will be provided.
The candidate will be responsible for obtaining personal health insurance at his or her own cost
Method of Application
Interested and qualified candidates should submit their CV and Cover Letter to: h.majoul@afdb.org and s.mpande@afdb.org
Click here for more information
Click here for the Job Description (PDF)
Application and Evaluation Process
Interested candidates are required to express their interest by submitting their CVs and Cover Letter detailing their qualifications and experiences to the email addresses provided
The prospective consultants' expression of interest will be evaluated based on the following criteria and weights:
General qualifications and adequacy for the proposed Assignment: 30
Similar experience in expertise of the Assignment as described in the Terms of Reference: 30
Experience with the Bank or other international donors: 20
Language proficiency: 10
Knowledge of the Region: 10
Total: 100%
Note
Any questions and requests for clarifications may be sent to: s.mpande@afdb.org and h.majoul@afdb.org
Only consultants who will score more than 70% will be short-listed and invited to submit a financial proposal.
Place of assignment: Given the Covid-19 pandemic and subsequent Work from Home (WFH) mode, the consultant will telecommute until normal business resumes. Thereafter, will be based in Abidjan, Cote d'Ivoire.
Company- MainOne Cable
Job Title: Cloud Operations Manager
Responsibilities
The Cloud Operations Manager will be responsible for overseeing the day-to-day operations of the Cloud Services function, and effectively communicating with all stakeholders on pertinent matters including – but not limited to – software deployment, upgrades, system setup, system administration, monitoring, incident resolution, problem management, configuration, change management, service desk, security management and monitoring, capacity planning, availability management, disaster recovery and routine update of services.
He / she will also assist with developing processes to manage operations, technical standards and architecture development.
The Cloud Operations Manager is also expected to ensure best practice maintenance and support of the Cloud platforms, processes and customer services.
 The specific responsibilities shall include to:
Work with the Cloud Solutions and planning teams to guarantee stability, availability and the efficiency of our cloud environment.
Making sure that customer SLAs are met, periodical customer reports and updates are sent.
Play an active role in improving the interface between the business and technology.
Ensure 24 X 7 operations of Cloud Services, Disaster Recovery, Scanning and Archiving, Data Repository, and Remote Operations Services.
Provide pre-sales product support to Solutions Architects in the development of customer proposals, tailored solutions, bids and major tenders
Develop and maintain a high-level strategy for the current and future growth of the organization's product lines.
Maintain accurate and detailed asset inventory records.
Develop and oversee Network Operations, Service Desk, Event Management, Incident Management, Problem Management, Configuration Management and Change Management processes for all Cloud Services.
Ensure successful backup and/or replication of Customer Data in a secure manner. Contribute and enhance Security policies and procedures for Cloud Services. Implement System Management Tools to provide monitoring and management of all Cloud infrastructures.
Define and report key performance indicators to monitor process health; define and report customer facing service metrics.
Analyze and track periodically the external product positioning and competitiveness of product(s) against competitor's products within the target market space.
Product project management.
Facilitate decision point meetings.
Conduct Research and development (R&D) activities that comprise of creative work undertaken on a systematic basis in order to increase knowledge of technologies and services.
Advise on new product development and product marketing.
Liaise with the marketing team to revise marketing collateral such as brochures, website, product descriptions, new press releases and assist in coordinating public marketing campaigns.
Implement and oversee Security policy, monitoring, and guidelines for Cloud Services.
Conduct System Outage Analysis to prevent reoccurrences.
Identify, negotiate and coordinate team resources across various departments within the organization and when required to make product(s) amendments, support growth and meet customer demands.
Directly manage assigned team.
Qualifications, Skills & Competencies
Bachelor's Degree in Computer Sciences, Information Management or related Engineering field is preferred.
Minimum of ten (10) years' experience in large complex information systems and cloud services with at least two (2) years in a supervisory.
At least five (5) years' managerial experience of IT Service management, data center, server, and storage management, virtualization, networking, systems management, and project management is preferred.
Experience with Microsoft public, hybrid and private cloud is a must have.
Must have strong Windows/Linux/Unix skills.
Certifications in Linux, Hyper-V, Windows Server, Microsoft System Centre, VMware, Storage, and other Cloud Technologies are an added advantage.
Demands of the Job:
Must be proactive, and able to identify and resolve events before they results in incidents
Must be a strong leader, capable of motivating a team of engineers to consistently meet world class standards
Must be able to work under pressure
Must be able to build, develop and train young talent
Expected to support customers effectively
Must be a strong communicator
Method of Application
Interested and qualified candidates should:
Click here to apply online
Company- Promethean Consulting 
Job Title: Operations and Sales Manager
Duties & Responsibilities
Recruit, select, train, assign, schedule, coach, counsel, and discipline employees.
Communicate job expectations; planning, monitoring, appraising, and reviewing job contributions.
Identifying emerging markets to find new sales opportunities.
Overseeing sales promotions and campaigns.
Overseeing and directing the performance of the sales team.
Plan and review compensation actions; enforcing policies and procedures.
Contribute operations information and, recommendations to strategic plans and reviews; prepare and complete action plans; implement customer-service standards; resolve problems; complete audits; identify trends.
Forecast requirements; prepare an annual budget; schedule expenditures; analyze variances; initiating corrective actions.
Analyze and improve organizational process and workflow, employee and space requirements, and equipment layout; implement changes.
Maintain a safe and healthy work environment by establishing, following, and enforcing standards and procedures; complying with legal regulations.
Update job knowledge by participating in educational opportunities; reading professional publications; maintaining personal networks; participating in professional organizations
Meet or exceed operations labor budget expectations
Responsible for all department managers and supervisors, with review/approval responsibility for all operations employees
Run a safe, injury/accident-free workplace.
Establish contracts and pricing and ensure proper maintenance and serve as primary liaison with utilities and local government agencies, such as fire, police, health, and safety agencies.
Review and approve all operational invoices and ensure they are submitted for payment.
Serve as the primary point of contact when there are customer issues.
Devise ways of improving the customer experience, including resolving problems and complaints
Work closely with the management team to set and/or implement policies, procedures, and systems and to follow through with implementation.
Develop and implement retention strategies for existing customers.
Accomplish the company's overall sales growth target.
Requirements and Skills
Degree in Business, Operations Management, or a related field
Proven work experience as an Operations and Sales Manager in the IT industry.
Knowledge of organizational effectiveness and operations management.
Experience budgeting and forecasting.
Familiarity with business and financial principles.
Excellent communication skills.
Leadership ability.
Outstanding organizational skills..
Excellent use of Microsoft Office Suite
Broad technology knowledge.
Should live in close proximity to Lekki Phase one.
Willingness to travel.
Benefits
Medical insurance and coverage.
Competitive compensation package.
The opportunity to work with smart and kind colleagues.
Method of Application
Interested and qualified candidates should send their CV to: hr@prometheanconsult.com using "Operations and Sales Manager" as the subject of the mail.
D. IT/ENGINEERING
Company- Holcim
Job Title: Mining Engineer
Overview
To ensure the Quarry is run in a safe and efficient manner to deliver the right quality and quantity of Raw materials to the Crushers and effectively coordinate the activities of all supporting teams (Drill & Blast, Overburden, Operations, Fuel Station and ME Workshop) as well as the Crushing team to achieve the production volume targets with proper reporting of equipment condition.
Responsibilities
Enforce the implementation of an effective safety action plan including training, communication, audit that is aligned with the HSMS developed by the region as well as weekly safety briefings and inspections of the Quarry in accordance with the Quarry safety Handbook
Coordinating and monitoring drilling and blasting designs and planning with the team and to ensure maximum utilization of production drilling equipment as it relates to Production and Geo-technical Wall Control blasting
Improving of production rates for excavators and dump trucks as well as drilling and blasting patterns to increase fragmentation
Daily supervision of production equipment and ensuring that daily pre-start checks are done and all necessary safety documentations are carried out.
Daily inspection of blasted patterns to make sure meeting the required fragmentation and ensuring that the drill and blast procedures are adhered to at all times.
Defining the strategy of mining operations on daily basis (Grade control drilling, Drill and blast, Load and haul)
Crusher feed blending through upcoming week to meet budget targets.
Daily forecast calculations of Grade Control and Blast Holes drilling meters, total waste material to be mined and supervision of the overburden movement activities.
Total ore to be mined, average ore mined grade and Crusher feed tonnage and its average grade.
Daily supervision on the field to make sure of digging units' bench setup and productivity, shortest haulage cycles for all trucks, waste dumps' conditions, haul road conditions, mechanical problems facing production and ancillary equipment to discuss it with heavy mobile equipment maintenance manager.
Coordinate with Quarry Supervisor to ensure maximum utilization of digging units and dump trucks.
Daily and Weekly QA/QC for blasted patterns to identify problems that may affect the production and find out the best way to avoid it.
Consult with mine planner on issues relating to production drilling, blast and mine design and to identify the geological structures and hardness of rock to make modifications in blasting parameters to overcome any expected problems.
Assisting in developing drill and blast budgets and forecasts as required and making cost studies for blasting operations with different parameters to meet budgeted cost and operations inquiries.
Any other task that may be assigned from time to time
Education / Qualifications
HND / BSc. Mining Engineering
Experience:
Minimum of 3 years in similar assignment with an experience in open pit mining environment.
Knowledge & Skills:
Computer skills (excel sheet and PowerPoint in reporting) and AutoCAD
Blast samples knowledge
Drilling operation knowledge
Optimization and blasting design
Quarry equipment selection
OSHAS knowledge
How to Apply
Interested and qualified candidates should:
Click here to apply online
Company- The International Rescue Committee
Job Title: EH / WASH Coordinator
Job Overview/Summary
The Environmental Health (EH) Coordinator is the focal point for environmental health programs in Nigeria and ensures the implementation of quality WASH programing in Borno, Yobe, and Adamawa states.
The EH Coordinator will be responsible for maintaining regular contact with all partners, including the Ministry of Water, Ministry of Health, UN agencies and other NGOs, and will also be responsible for fulfilling IRC's strategic objectives for the EH sector.
The EH Coordinator is also responsible for program design, and technical support to ensure quality implementation, standardization, monitoring, and evaluation of all activities in the WASH sector.
The EH Coordinator will strengthen sector activities and provide technical oversight of the program across all sites of implementation in northeast Nigeria.
S/he will also focus on emergency response capability, with the ability to respond to a fluid programming context and deliver key services rapidly and effectively.
The EH Coordinator supervises all EH staff, and reports to the Senior Program Coordinator.
The EH Coordinator will receive technical support from the Technical Advisor for EH Programs.
The position is based in the IRC Maiduguri field office in Borno state with regular travel to supervise IRC's EH programs throughout the northeast.
Major Responsibilities
Program Management, Technical Quality, and Strategy
Program Development
Oversee the technical aspects of the implementation and coordination of the EH program; providing support to the program managers and field teams to develop work plans to guide implementation of approved grants.
Support the program managers and field teams in the technical design, implementation, and monitoring of work plans, ensuring that activities reflect the commitments made to the donor and the communities we serve.
Work closely with M&E team to develop and improve M&E and feedback mechanisms for the EH program, ensuring that the EH teams in the field actively monitor set indicators and effectively address concerns of the target communities.
Work closely with Supply Chain department to develop and monitor procurement and distribution plans monthly.
Coordinate and participate in the development of new proposals and initiatives for the IRC EH program in accordance with the country program's strategy action plan.
Coordinate and participate in the development of budgets for program proposals in conjunction with the Grants and Finance departments.
Work with the Senior Program Coordinator and the EH team to strengthen the WASH sector in Nigeria, defining the strategic direction of EH programming and developing a sector strategy that fits into the IRC2020 strategy.
Support emergency needs assessments in response to the developing humanitarian situation.
Together with field teams, develop programs and proposals for rapid and timely support of populations affected by conflict.
Staff Performance Management, Learning & Development:
Required for all positions with supervisory responsibility, if special considerations are needed (e.g. remote management), make this additive to the base language here.
Hire, supervise, and build the capacity of team members in relevant technical and management competencies.
Develop and implement remote management capacity building approaches to build the strengths of the team in Nigeria.
Coach, train, supervise and mentor direct-report staff, including communicating clear expectations, setting annual performance objectives, providing regular and timely positive and constructive performance feedback, and providing documented semi-annual performance reviews.
Maintain open and professional relations with team members, promoting a strong team spirit and providing oversight and guidance to enable staff to successfully perform in their positions.
Approve and manage all time, attendance and leave requests to ensure adequate departmental coverage; ensure monthly, accurate timesheet submission and carry out probationary reviews.
Hold high-quality meetings with each direct report on a regular and predictable basis, at least monthly.
Provide a measurable development plan including on-the-job learning with the aim of strengthening technical capacity, exchanging knowledge within the team, and providing guidance on career paths.
As required identify staff performance issues and work with Human Resources to document and address these in accordance with the National Staff Employment Policies.
Maintain open and professional relations with team members, promoting a strong team spirit and providing oversight and guidance to enable staff to successfully perform in their positions.
Promote and monitor staff care and well-being. Model healthy work-life balance practices. Support appropriate interventions in response to identified staff care needs of both national and international staff.
Look for opportunities to support staff in their career growth, where appropriate. As part of succession plan and nationalization goals, identify, train, and develop capability and capacity of national staff to successfully transition role and responsibilities, by the end of assignment.
Adhere to and act in accordance with the IRC Global HR Policies and Procedures and communicates through word and example a high standard of compliance with all applicable policies and regulations.
Grants Management & Reporting:
Review progress in achieving program objectives and targets in collaboration with the program managers.
Participate in grant opening, mid-term review, and grant closing meetings.
Draft technical aspects of internal and external reports within agreed deadlines using IRC and donor formats, as required.
In collaboration with the program managers, review Budget vs. Actual expenditures for EH programs monthly. Bring any over/under expenditure issues to the attention of the Senior Management Team in a timely manner and jointly develop corrective plans in collaboration with the SPC and the Grants team.
 Representation & Coordination:
In coordination with the SPC, actively develop and maintain effective working relationships with key stakeholders, including donors, government actors, UN agencies, international and local NGOs, and other relevant actors.
Establish networks with UN, INGOs, and local partners to promote technical capacity and develop strategic partnerships, including active participation in cluster meetings.
Represent the EH program with national authorities, UN agencies, NGOs, donors, and other stakeholders.
Research, Learning and Analysis:
Responsible for all in-country activities to ensure that research activities under run smoothly.
Work closely with research and program teams at headquarters and in field programs to coordinate logistics and administration of research studies.
Assist in data collection training, piloting, and implementation as needed, including possible programming of quantitative software for data collection
Provide coordination support for dissemination of research findings.
Adhere to research standards, including ethical approval protocols and other IRC research standards
Ability to take initiative to implement administrative and logistical tasks needed within research projects with oversight from lead researcher.
Coordination & Representation:
Experience working with host governments, UN bodies, INGOs and local NGOs
Strong on donor relations in emergency/humanitarian context
Adaptability and ability to re-priorities according to the changing context
Able to work effectively and creatively within a team.
Ability to manage local staff in a mature, respectful, and impartial manner
Extensive experience in project cycle management
Minimum five years sectoral lead experience in humanitarian emergency programming,
preferably in the Northeast Nigeria.
Key Working Relationships
Position Reports to: Snr Program Coordinator (Health)
Indirect/Technical Reporting: Technical Advisor (EH)
Position directly Supervises: EH Snr Managers and Managers
Key Internal Contacts:
Country Program:  Work with Technical Coordinators, Finance, Grants, and supply chain team
Region/Global: Technical Unit
Key External Contacts:
Experience working with host governments, UN bodies, INGOs and local NGOs
Strong on donor relations in emergency/humanitarian context
Qualifications
Education:
Sc or equivalent in Civil, Environmental Engineering or Public Health (MPH) Degrees, with Water and Sanitation specialization preferred
In lieu of master's Degree, an additional 2 years of relevant experience maybe considered
Work Experience:
Experience working in humanitarian and insecure environments. Minimum of five years overseas professional experience in program design and implementation in the field of environmental health
Experience in emergency response
Demonstrated experience in project design and development, including needs assessment and proposal development
Demonstrated experience in capacity building
Demonstrated experience in project management, including budget management
Understanding of protection principles as well as conflict sensitivity
Experience in working with and coordinating with donors, UN agencies, INGOs, and other stakeholders
Strong interpersonal, intercultural, and communication skills
Excellent analytical and writing skills
Excellent computer skills
Additional qualities: ability to handle pressure well, ability to improvise, flexibility, adaptability to transitions.
Languages:
Fluent spoken and written English
Computer/Other Tech Requirements:
Full professional competency in Microsoft Office Suite, especially Word, Excel, Outlook, and PowerPoint. Add position-specific (e.g., accounting software, statistical software, etc.).
Ability to Travel:50 % of time if applicable.
How to Apply
Interested and qualified candidates should:
Click here to apply online
Company – Julius Berger Nigeria Plc
Job Title: Energy Manager (M / F / X)
Job Responsibilities
What duties will you have?
Reviewing and advising on the energy measurement and billing systems of our subsidiaries in the Julius Berger Group
Preparation of quarterly / annual energy reports showing energy consumption and related energy costs
Analysis of consumption profiles and identification of potential for consumption reduction
Initiation and implementation of internal optimization projects
Identification of strategic potential for energy supply, storage and efficient use for the Julius Berger Group as well as for customer projects
Contact person for management, project partners and suppliers of energy solutions
Support in the preparation of forecasts, multi-year plans and their analyses
Requirements
What skills must you have?
Completed Master's Degree or Diploma in the field of Electrical or Energy Engineering
Further education as auditor for energy audits according to DIN EN 16247 / ISO 50001 or alternative qualification as energy consultant is an advantage
Several years of professional experience as an energy consultant / in the field of energy efficiency
Experience with energy audits in an industrial environment
In-depth knowledge of energy supply, storage and efficient energy use
Very good knowledge of common MS Office applications
Business fluent in written and spoken English, German optional
Analytical and practice-oriented thinking
Remuneration
What can we offer you?
We have an exciting job waiting for you with very good remuneration and various bonuses, social benefits and low tax burden as well as good training opportunities.
You will receive an extensive travel package from us. This also includes G35 examinations, inoculations, visas and flights.
We will provide you with furnished, air-conditioned accommodation in the company's own camp, which has an infrastructure including sport and leisure facilities, a clubhouse, German and international television programmes, etc.
We will provide you with transportation from your accommodation to your place of work (office, construction site or similar) and together with external partners we will ensure your safety in Nigeria in the best possible way.
How to Apply
Interested and qualified candidates should:
Click here to apply online
Company: Ascentech Services Limited
Job Title: Health, Safety and Environment (HSE) Officer
Responsibilities
Support the development of OHS policies and programs
Advise and instruct on various safety-related topics
Conduct risk assessment and enforce preventative measures
Stop any unsafe acts or processes that seem dangerous or unhealthy
Record and investigate incidents to determine causes andhandle worker's compensation claims
Prepare reports on occurrences and provide statistical information to upper management
Perform other duties as assigned.
Requirements and skills
BSc/BA in Safety Management, Engineering or relevant field is preferred
1 or 2 years of proven experience as a safety officer
Knowledge of potentially hazardous materials or practices
Experience in writing reports and policies for health and safety
Familiarity with conducting data analysis and reporting statistics
Proficient in MS Office; Working knowledge of safety management information systems is a plus
Outstanding organizational skills
Diligent with great attention to detail
Excellent communication skills with the ability to present and explain health and safety topics.
Method of Application
Interested and qualified candidates should send their CV to: cv@ascentech.com.ng using "HSE Officer" as the subject of the mail.
 Note: Only qualified and suitable candidates will be contacted.
E. HEALTH
Company: Reliance Health
Job Title: Senior Product Marketing Manager
Description
We are looking for an experienced Senior Product Marketing Manager to manage our market research, and competitive intelligence function, as well as guide and drive our go-to-market strategy.
You are responsible for developing a product positioning and messaging framework. You will work closely with our product, sales, and customer success teams as well as the rest of the brand and growth team members to ensure that every element of our product marketing follows a consistent and compelling narrative. While continuously conducting customer and market research to optimize the messaging.
You will have an excellent understanding of our ICP (ideal customer profile) and personas. You will always be actively working with the rest of the growth and brand team members, as well as sales and customer success teams to ensure our ICP and persona have been put to use in our targeting, messaging, sales collaterals as well as sales pitches.
You will work to stay updated on the latest market trends, and competitor landscape and will regularly inform and educate the rest of the businesses on any changes.
As well as conducting regular customer interviews to stay on top of our customers' needs, demands and sentiments.
You are obsessed with data (both quantitative and qualitative) and will always be exploring new ways to understand the market and our existing customers to keep the business stay informed.
You are a positioning and messaging all-star who loves collaborating cross-functionally. You are an intuitive storyteller who has the ability to abstract insights out of data. Your success will drive our pipeline creation as well as product adoption.
Responsibilities
Work with customer success teams to conduct customer interviews and research
Work with the product team to conduct market research and competitive analysis
Work with cross-functional teams to develop messaging and positioning for our products.
Work in collaboration with the product team to conduct feature testing, product soft launches, and pilot programs
Conduct monthly Won/Lost analysis for new & existing business and inform the rest of the revenue teams on findings and translate insights into actional GTM items for the rest of the G&B team.
Work with cross-functional teams to develop compelling competitive materials and differentiated product marketing experiences that help us convey our message to the market.
Translate our messaging and positioning into sales and marketing collaterals
Bridge the product organization with demand generation and the rest of the marketing team, keep them informed with product updates, new roadmap, as well as potential new market expansion plan
Project managing new market launches in collaboration with cross-functional teams within the business.
Requirements
3+ years product marketing experience within tech or SaaS space
7+ years of working experience within a B2B business.
Experience with qualitative and quantitative research, as well as conducting customer interviews and market research.
Experience working with and analysing data.
Advanced level in Excel.
Ability to conclude and tell stories via data.
Have a start-up mentality, committed to excel with energy and endurance
Have superior organisational skills, prioritise ruthlessly
Work with cross-functional teams, high integrity and great follow-through on tasks
Be flexible, fearless and excited to help build something awesome and share it with the world.
Benefits
Join a market leader within the Insurance space
Attractive Salary & benefits
Unlimited leave days
Fantastic work culture
Work and learn from some of the best in the industry
Great work-life balance
Method of Application
Interested and qualified candidates should:
Click here to apply online
Company: Achieving Health Nigeria Initiative 
 Job Title: Senior Technical Officer – Monitoring & Evaluation
Job Description
Will be responsible for the design and implementation of monitoring and evaluation activities for the State Office.
S/he will ensure that monitoring and evaluation activities are appropriate and meet the donor and project's M&E needs.
S/He will provide technical oversight for designing, development, planning, implementation; and capacity-building of monitoring and evaluation of assigned unit level programs and develop strategies and tools for the design and implementation of surveillance, monitoring and evaluation components.
Minimum Recruitment Standard
BS / MD / PHD or similar Degree with 3 to 5 years relevant experience in project-level or state/national-level monitoring and evaluation system implementation for Global Health Initiatives.
Or MPH or MS / MA in relevant Degree with 5 to 7 years relevant experience in project-level or state/national-level monitoring and evaluation system implementation for Global Health Initiatives.
Or BS / BA in Statistics, Pharmacy, Microbiology, Monitoring and Evaluation or in relevant degree with 7 to 9 years relevant experience in project-level or state/national-level monitoring and evaluation system implementation for Global Health Initiatives.
Method of Application
Interested and qualified candidates should forward their Suitability statement (Application) and Resume (CV) as a single MS Word document to: AHNi-M&EJobs@ahnigeria.org using the Job Title and Location as the subject of the email.
Click Here for More Information
Note
Only applications sent electronically (i.e., by e-mail) with the job title and location clearly indicated as the subject of the mail will be considered
Only shortlisted candidates will be contacted.
AHNi is an Equal Opportunity Employer.
Disclaimer: AHNi does not charge Candidates a fee for a test or interview
MID-LEVEL JOBS
Mid-Level Jobs at: Fadac Resources and Services Limited, PalmPay , Zipline, Ascentech Services Limited ,Tempkers.
A. SALES/MARKETING
Company: Fadac Resources and Services Limited 
Job Title: Marketing Officer
Job Responsibilities
Researching and analyzing data to identify and define audiences.
Organizing and distributing financial and statistical information.
Contribute in the implementation of marketing strategies
Support the marketing manager in overseeing the department's operations
Organize and attend marketing activities or events to raise brand awareness
Liaise with stakeholders and vendors to promote success of activities and enhance the company's presence
See all ventures through to completion and evaluate their success using various metrics
Conduct market research to identify opportunities for promotion and growth
Collaborate with managers in preparing budgets and monitoring expenses
Bringing in Business to help generate revenue for the business.
Job Requirements
A Bachelor's Degree from any of the reputable universities.
At least 2 years' experience in marketing.
Excellent communication skills and the ability to network.
Adaptability and the ability to juggle multiple projects.
Strong attention to detail.
Good organisation and planning skills.
Commercial awareness.
Numerical skills.
Method of Application
Interested and qualified candidates should send their CV to: mary.a@fadacresources.com using the Job Title as the subject of the mail.
2.Company: PalmPay 
Job Title: Senior Corporates Communication Analyst
Key Roles and Responsibilities
Develop and implement a PR strategy to effectively reach customers, communicate the value proposition of products and influence the purchase.
Maintain a keen understanding of industry trends affecting clients and make appropriate recommendations regarding communication strategy surrounding them.
Incorporate required communications activities, outreach and events in Palmpay's annual work plans to achieve the program's internal and external communications goals.Review and revise communications products for external publication and ensure compliance with Palmpay's Branding and Marking Plan.
Write and/or review assigned press releases, success stories, quarterly and annual reports, features and briefs for publication on Palmpay's website and other channels.Review selected content on the program's website, newsletter, and social media channels.
Support the company's ongoing activities by working closely with appointed agencies in the creation of press releases, and media alerts, creating media target lists, building product messaging, supervising media outreach and product review program.
Coordinate and oversee all communications aspects of events and webinars, including promotion, program content, registration materials and related items.
Responsible for team strength & performance level (attraction, selection, retention & development of the Palmpay PR team).
Develop, maintain and grow extensive contacts base relevant to the broadcast media industry spanning print, broadcast and digital, in trade and consumer media.
Proactive identification of potential issues and crises related to the Palmpay brand in Nigeria and providing solutions.
Evaluate opportunities for partnerships, sponsorships and advertising on a going basis.
Qualifications
Bachelor's Degree in Public Relations & Administration, Media & Communication, Journalism, Marketing or other related fields.
At least 3 years' experience in public relations/communication managementin a financial institution/fintech.
Necessary Skills:
Communication skills
Digital media & multi-media skills
Social media management
Creativity
Relationship building and Interpersonal skills
Negotiation skills
Critical thinking skills
Problem-solving skills
Teamwork and collaboration skills
Adaptability skills
Method of Application
Interested and qualified candidates should:
Click here to apply online
 3. Company: Zipline
Job Title: Head of Marketing, Africa
 About You and The Role  
As a founding member of the marketing leadership team, you'll build and lead a team responsible for driving demand and growth through scaled and high-touch campaigns, creating sales and web assets, and telling some of our most inspiring customer stories.
You'll partner closely with the product and sales teams, collaborate with cross-functional and international teams, and report directly to the CMO.
The ideal candidate thrives in fast-paced environments working on complex, cutting edge technology.
You work well across different backgrounds and cultures, as well as time zones.
You're someone for whom good is never good enough. You are as comfortable leading the Africa marketing strategy as you are digging in and writing the next campaign email.
You're a systems thinker who excels at making the complex understandable without losing the magic of the engineering, robotics and avionics needed to build an autonomous delivery network at global scale.
What You'll Do 
Build and lead a team of talented marketers responsible for growing awareness and driving demand for Zipline's instant delivery service across the continent.
Own the marketing strategy for Zipline's Africa business and work closely with cross functional teams to execute on your vision.
Lead sales enablement, high-touch marketing campaigns and events, and online growth for Zipline's Africa business.
Work with our customers to tell their stories across our owned channels and partner with comms to identify earned media opportunities.
 What You'll Bring 
10 – 15 years of proven experience leading marketing marketing and building great teams.
Experience defining and leading marketing for technology companies in complex, fast-moving markets.
Experience in health tech, global health, public health or health tech would be very relevant for this role, but not mandatory.
An ability to both execute on and communicate the results and impact of your team's marketing strategy.
Ability to prioritize and balance conflicting demands while leading multiple simultaneous initiatives.
Exceptional written and verbal communication skills; the ability to demonstrate expertise with colleagues at all levels of the company.
How to Apply
Interested and qualified candidates should:
Click here to apply online
4. Company: Ascentech
Job Title: Assistant Sales Manager (Retail)
Job Description
We are looking for an experienced and motivated Retail Store/Modern Trade Assistant Sales Manager to join our team.
The ideal candidate will have a passion for retail and customer service, strong leadership skills, and a proven track record of success in managing a team.
Responsibilities
Retail outlets management and merchandiser management.
Payment collection/ follow-up, product placement, and pricing display in stores and stock audit.
Assisting the Retail Store/Modern Trade Manager in managing day-to-day operations of the store, including staffing, inventory, and customer service.
Monitor and analyse sales data to identify opportunities for growth and improvement. Working on new retail expansion plan and execution.
Existing product line study, competition brand review, competition pricing, category wise product comparison
Maintain accurate inventory levels and managing the product volume based on supply/ demographic consumption.
Attend training sessions and conferences to stay current on industry trends and advancements.
Requirements
Candidates should possess a Bachelor's Degree with at least 4 years work experience.
Experience in retail management, with a proven track record of success in a fast-paced retail environment
Strong leadership skills and ability to motivate and lead a team.
Excellent communication, interpersonal, and customer service skills.
Ability to think creatively and implement effective sales strategies.
Strong organizational and time management skills, with the ability to multitask and prioritize effectively.
A passion for retail and a drive to achieve success.
How to Apply
Interested and qualified candidates should send their CV to: cv@ascentech.com.ng using the Job Title as the subject of the email.
Note: Only qualified candidates will be contacted.
Company: Tempkers
 Job Title: E-commerce Sales Representative
Responsibilities
Acting as the primary point of contact for both online and mail-order customers
Answering phone and email inquiries, resolving complaints and processing orders in an effective and timely manner
Develop in-depth knowledge of the products to inform customers
In charge of quality control on all products
Assist with shop opening/closing procedures, work as a team with the sale executive, offering guidance and support as well as delegating tasks and overseeing performance on behalf of the Head of sales
Online shop create, edit and upload product photography and descriptions to the e-commerce platform and remove discontinued/out-of-stock items in a timely manner
General fulfill any other role/duties as directed by the Head of Sales.
Requirements
BSc in Marketing or any related course
Should have 2+yrs of experience in the same or similar role
Should be willing to work remotely on Saturdays
Candidates should reside within Ikeja or its axis.
Method of Application
Interested and qualified candidates should send their Resume to: applications@tempkers.com using the Job Title as the subject of the mail.
B. FINANCE/DIRECTOR
Company: Plan International
Job Title: Deployable Finance Business Partner
Role Purpose
o    Plan International country offices in response to an emergency, often need additional experts to support their response and help those affected by crises. Plan International's core surge team is composed of technical, global experts who can deploy to emergency responses within 72 hours for up to 4 months.
o    The post holder will be expected to provide leadership to their area of technical specialism to support the country team they are deployed to.
o    Core surge team members are globally roving and work away from their home base continuously, from a few weeks up to four months per assignment. Core surge is typically deployed to country programmes for up to nine months a year (pro rata for part-time posts).
o    When not deployed (or on annual leave), core surge team members may be assigned project/proactive work.
o    The Deployable Finance Business Partner will partner with colleagues in country and regional offices to provide broad and varied financial skills and capability in support of Plan International's work in countries both during emergencies and where additional finance skills and capability are required.
o    The Finance Business Partner will be deployed, often at short notice, to support Country Offices respond either to a particular emergency or when additional financial skills are required.
o    As a finance professional, the Finance Business Partner will provide technical skills and knowledge involved in all aspects of finances for an emergency and/or provide specific financial skills to supplement a Country Office finance department.
o    They will ensure that the crisis response is appropriately funded and resources are effectively managed, allocated and protected, effectively balancing the requirements for agility and control. This will require an innovative, solutions focussed approach and strong teamwork.
Dimensions of the Role
o    This position may line manage a team when on deployment to a Country Office.
o    May have budget responsibility while on deployment
o    Develops and maintains relationships with stakeholder groups both within Plan International and externally.
o    May deploy at short notice to a Country Office for up to 4 months
o    The post is expected to be on deployment for up to 9 months per year.
Accountabilities
Lead Emergencies Financial Management Business Partner:
o    Response Budgeting and Budget Monitoring:
o    Ensure preparation, oversight, and monitoring of the operational and programmatic master budget for the emergency response.
o    Enable budget holders and the Business Development Manager (BDM) to produce quality budgeting information including ensuring full cost recovery and constant review of cost planning, funding source expectations and any resulting funding gap.
o    Prepare management reports for budget holders and the Emergency Response Manager (ERM) to monitor budgets on a regular and timely basis.
o    Financial Management and Control:
o    Manage the cash flow to ensure timely and secure transfer of funds to meet programme needs, liaising with the International Headquarters Treasury team and local bankers as required.
o    Work in collaboration with the Emergency Response Manager and Country Finance Manager on the existing and desired relevant Financial Controls mechanism in line with Plan Policies and Donors' compliance requirements.
o    Take appropriate steps to ensure the security of all cash and assets minimising the risk of fraud or theft.
o    Monitor early set-up of projects and grants budgets in the system to allow appropriate accounting of response expenditure
o    Supervise the processing of all financial transactions.
o    Monitor timely cost reallocations as required.
o    Additional:
o    Lead the emergency response finance team and work closely with the business development team and the ERM, including advising on team volume and structure and ensuring good knowledge management between the surge team and the longer-term team.
o    Support budget holders by conducting inductions and staff training for finance procedures, donor financial requirements, etc.
o    Work with internal and external auditors as necessary.
o    Other finance tasks as appropriate.
o    Support the development and management of the finance in emergencies section of the Plan International Global Emergency Response Roster.
o    Develop capacity-building tools and guidance to further strengthen the ability of CO finance staff to support emergency operations.
o    When on deployment provide input to the development of the regular emergency response situation reports (SitReps).
Finance Support to Country offices:
o    Financial Management:
o    Partnering with the Global Hub, National Offices, Regional Hubs and Country Office (CO) teams in ensuring Finance and Accounting deliverables expected from COs are met.
o    Working with Global Hub, Regional Hubs and National Offices to ensure that a sustainable solution to the exchange rate fluctuations in the country is reached and agreed upon by all stakeholders.
o    Buddying with new Country Finance Managers in ensuring a comprehensive finance induction and continuous close engagement as the Country Finance Manager settles into his/her role.
o    Enabling finance transformation through collaborating closely with the Country Office finance, program and support teams in the review of the Country Office's internal control processes and advising Country Management Team on simple but effective forms and mechanisms to be strengthened
o    Oversee/ support preparation and submission of monthly financial reports to the Country Management Team working closely with the Country Finance Manager and Finance team.
o    Support and train others in day-to-day accounting tasks i.e. Payment review and processing, payroll processing etc.
o    Ensure a smooth working finance team led by the Country Finance Manager by being an advisor to the Finance team through sharing of good practices.
o    Prepare and share a monthly finance update with Country Management Team, Regional Hub and Global Hub on the progress made so far, achievements, challenges and flag areas requiring support.
o    Work with the Country Office's financial analyst to prepare reports on financial risks and trends analysis and share recommendations with Country Management Team.
o    Partner management:
o    Support the Country Finance Team in reviewing the local partner's due diligence assessments and support in developing/ review of clear capacity-building plans for partners, using internal and external resources.
o    Support in the management of partners and activity implementation working closely with the Country Office's Grants and Programmes team
o    Cost Recovery:
o    Work with different stakeholders to review/ensure the cost recovery policy and procedures are in place and support Country Offices in ensuring monitoring reports are shared with Country Management Teams monthly.
o    Capacity Building / Training and support:
o    Ensure continuous capacity building and training of new finance teams on Plan International's processes and ways of working.
o    Support in resolving day-to-day ERP finance BAU queries for the country users.
o    Other:
o    Any other assigned task including Programme Unit visits, support with preparation for new ERP rollout etc.
Development of finance in emergency standard operating procedures and tools:
o    Lead on the design and rollout of Finance Emergency standard operating procedures and tools in collaboration with the Emergency Response Specialist.
o    Lead Finance Emergency Preparedness work across the network in collaboration with the Global Hub DRM team and Regional Heads of DRM.
o    Contribute to ongoing finance policy revisions, support and enhance the ongoing development.
o    Support the development of capacity-building tools, and training modules and where needed lead specific training sessions on finance in emergencies.
Safeguarding:
o    Ensures that Plan International's global policies for Safeguarding Children and Young Peopleand Gender Equality and Inclusion are fully embedded in accordance with the principles and requirements of the policy including relevant Implementation Standards and Guidelines as applicable to their area of responsibility.
o    This includes, but is not limited to, ensuring staff and associates are aware of and understand their responsibilities under these policies and Plan International's Code of Conduct (CoC), their relevance to their area of work, and that concerns are reported and managed in accordance with the appropriate procedures.
Key Relationships:
Internal:
o    Global Hub Finance teams.
o    Regional Finance Managers.
o    Global Humanitarian team.
o    Regional Heads of Disaster Risk Management.
o    Country Office Director; Emergency Response Manager and Business Development Manager in the countries of response.
o    Other Country Office finance staff, some of whom may be reporting to this role.
External:
o    Other agencies and actors responding to emergencies. Local banks as needed
Technical Expertise, Skills and Knowledge
Essential:
o    Qualified Accountant or Part-qualified Accountant.
o    Experience in leading financial teams in Emergency Responses.
o    Exceptional stakeholder management skills, including sufficient political credibility to work across all layers of the organisation, including senior leadership
o    Extensive experience in Finance (accounting; reporting; grants finance; financial planning and analysis) in an INGO at Programme Unit and Country Office level.
o    Demonstrable understanding of the humanitarian sector and ways of working.
o    Knowledge of internal controls in financial management.
o    Strong financial systems expertise. Fluency with complex financial systems including multi-currency accounting packages / Emergency Response Fund (internal Plan emergency funds).
o    Experience in developing Standard Operating Procedures and guidance notes
o    Communicates clearly, effectively and as appropriate to the audience.
o    Able to build networks and relationships under challenging conditions to promote high performance.
o    Experience with, and well-developed skills in, staff management, supervision and capacity building.
o    Values working in a team and being willing to take on more responsibilities and support team members.
o    Comfortable in challenging at all levels.
o    Resilient under long-term pressure; thrives in dynamic fluid environments: adaptable and proactive.
o    Solution focused; able to prioritise, deliver on time and cope with ambiguity.
o    Sensitivity to a wide range of cultures, contexts and varying levels of financial capability.
o    Strong written and spoken English.
o    Committed to actively upholding Plan International's vision, values and behaviours and policies, including the Say Yes! To Keeping Children Safe Policy.
Desirable:
o    Knowledge of the requirements of the major emergency donors and experience in budgeting and reporting to donors.
o    Experience working in insecure environments.
o    Knowledge and experience in using SAP and Microsoft D365.
o    Fluency in English and at least one other language (e.g., French, Spanish, Arabic, Portuguese).
Plan International's Values in Practice
We are open and accountable:
o    Promotes a culture of openness and transparency, including with sponsors and donors.
o    Holds self and others accountable to achieve the highest standards of integrity.
o    Consistent and fair in the treatment of people.
o    Open about mistakes and keen to learn from them.
o    Accountable for ensuring we are a safe organisation for all children, girls & young people.
We strive for lasting impact:
o    Articulates a clear purpose for staff and sets high expectations.
o    Creates a climate of continuous improvement, open to challenge and new ideas.
o    Focuses resources to drive change and maximise long-term impact, responsive to changed priorities or crises.
o    Evidence-based and evaluates effectiveness.
We work well together:
o    Seeks constructive outcomes, listens to others, willing to compromise when appropriate.
o    Builds constructive relationships across Plan International to support our shared goals.
o    Develops trusting and 'win-win' relationships with funders, partners and communities.
o    Engages and works well with others outside the organization to build a better world for girls and all children.
We are inclusive and empowering:
o    We empower our staff to give their best and develop their potential
o    We respect all people, appreciate differences and challenge equality in our programs and our workplace
o    We support children, girls and young people to increase their confidence and to change their own lives.
Physical Environment:
o    As part of the core surge team, the primary purpose of the role is to deploy to emergencies globally. The post holder will deploy to a diverse range of countries and contexts. This can range from insecure environments to countries that have just been impacted by a rapid-onset disaster.
o    The post holder will be provided with the necessary support for such varied locations, including security training, well-being and mental health support and briefings before all deployments.
o    While on deployment, the accommodation, transport, and availability of services will be dependent on the context and the specific country offices policies.
Level of contact with children:
o    Low contact: No contact or very low frequency of interaction
Method of Application
Interested and qualified candidates should:
Click here to apply online
Click here for more information (Word)
  2. Company: MTN Nigeria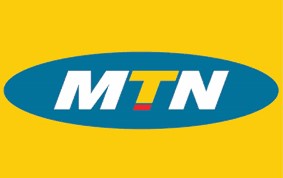 Job Title: Specialist – Finance Operations, Finance
 Mission
To lead and direct Forecasting and budgeting of the company's business and financial performance.
To lead and direct Financial consolidation and reporting of the company's performance.
Description
Ensure accurate revenue reporting by checking integrity of data from data warehouse and other data source systems.
Analyze revenue report and follow the revenue trends
Review billing reports of the prior month to ensure which data to reprocess and escalate unsolved cases to Revenue Assurance.
Review and analyze Non-Financial info (to be able to prepare reports needed) for support and checking financial information.
Run and analyze different queries for Revenue analysis.
Take ownership of revenue cycle related modules on ERP.
Provide reports from Data Warehouse (EDW) and other source systems to support revenue accountant activities.
Conduct monthly data reconciliation between different data source system and follow the material difference till it's solved if exist.
Confront network toll ticket files and traffic anomalies and escalate to technology and information systems units for prompt resolution where necessary.
Ensure efficient optimization of databases/systems and prompt resolution of all reconciling items.
Monitor and report on key performance indicators in order to meet all month end reporting deadlines.
Requirements
Education:
First Degree in Computer Science, IT or any related field
A professional accounting qualification (ACA, ACCA, CPA, CIMA) will be an added advantage.
Fluent in English.
Experience:
3 – 7 Years' experience including:

At least 2 years working experience in IS environment.
Practical knowledge of Computer Programming especially DB, Data warehouse, Business Intelligence, Data Analysis.
Experience in banking/fintech industry is an added advantage.
Accounting experience is an added advantage.
Method of Application
Interested and qualified candidates should:
Click here to apply online
3.  Company: Tetra Pak
Job Title: Senior Accounting Expert 
Job Summary
We are looking for a Senior Accounting Expert who will, provide accurate information for financial reporting and have specialized knowledge of all processes and procedures.
Works autonomously within established procedures and practices. May act as a lead, providing subject matter guidance to team members.
The successful candidate will report to the Accounting & Tax Manager EA and WA.
What you will do:
Prepare annual financial statements, lead, and manage statutory audit process.
Coordinate monthly and quarterly booking closing financial reporting activities including Trial balance comparative analysis, making necessary adjustment entries on SAP such as provisions, accruals & recurring entries in adherence to reporting guidelines & deadlines.
Fixed Assets Management including asset count & verification & following through on discrepancies, if any.
Coordinate monthly balance sheet pack reconciliation and review meetings with all the Finance stakeholders. Drive resolution of variance with stakeholders.
Coordinate payments of foreign based vendors in compliance with Central bank of Nigeria regulations and monitor vendors payment process.
Drive Financial Reporting Manual (FRM)/ IFRS compliance, General ledger management, process improvements and functional KPIs.
Monthly monitoring of Internal controls & follow ups to ensure proper approvals & timely archiving of support documents.
Hyperawareness of business regulations & local laws & ensure operations within the same.
Participate in cross functional projects & drive continuous improvements projects for accounting.
Drive stakeholder management meetings and follow through on agreed actions.
Assist in ad-hoc projects or any other duties as required from Accounting Manager and/or Finance Director, as necessary.
We Believe You Have
Minimum of 1st University Degree (Bachelor) or equivalent in Accounting / Finance or related discipline
Chartered member of Institute of Charted Accountants of Nigeria (ICAN)/ACCA or in view
Minimum of years of relevant accounting and financial reporting experience
Experience working with SAP (A must have non-negotiable)
Having worked in a multinational will be an added advantage
Experience in use of MIS and financial Reporting Systems is an added advantage.
Fluent in English, both spoken and written.
Good interpersonal skills & excellent team player.
Ability to work across boundaries.
Self-driven to deliver results independently.
Strong analytical skills.
Strong attention to details & results oriented.
Practical Knowledge of IFRS / Local GAAP.
Proficiency in Microsoft Office Tools especially excel.
General knowledge of statutory regulations and tax laws, rules & regulations.
We Offer You
A variety of exciting challenges with ample opportunities for development and training in a truly global landscape
A culture that pioneers a spirit of innovation where our industry experts drive visible results
An equal opportunity employment experience that values diversity and inclusion
Market competitive compensation and benefits with flexible working arrangements
Method of Application
Interested and qualified candidates should:
Click here to apply online
4.  Company: The Place
Job Title: Bank Reconciliation Accountant
Job Summary
The individual occupying this position will be involved in evaluating payroll data, income statement accounts, computing pension & tax, enlightening staff and management on necessary deductions and reconciling and analyzing payroll affiliated balance sheets.
Job Description
Assist in the preparation and remittance of monthly PAYE Tax, Withholding Tax, Value Added Tax for Federal and State agencies and ensure proper maintenance of accounting records and documentation in compliance with statutory requirements and Company policies
Assist in managing regulatory bodies and ensures adequate planning and control ahead of tax audit.
Handle the settlement of salaries and wages through the accounts structure and develop periodic payroll reports
Act as the middleman between staff and pension fund administrator; ensure all staff get functioning PFA account and their pensions are duly deducted and remitted.
Keep abreast of relevant tax & pension legislation and best practice in order to ensure compliance.
Ensure daily posting of transactions on QuickBooks and Excel spread sheet.
Assistance to auditors to finalise accounts at the year-end along with Tax Audit.
Requirements – Qualities – Knowledge, Skills and Abilities
HND / B.Sc in Accounting or other Finance related field
Candidate must have a minimum of 1 – 3 years of related experience
Knowledge of accounting standards & principles including tax and pension laws
Strong analytical skills and results oriented
Attention to detail, accuracy, and completeness and multitasking abilities is required
Ability to meet tight deadline.
Method of Application
Interested and qualified candidates should:
Click here to apply online
Note: Candidates who do not meet the above criteria need not apply
5. Company: SPIE Services Nigeria Limited
Job Title: EPC Project Director
Requirements
B. Sc Degree in Electrical and Instrumentation.
10 years of demonstrable experience in similar role or senior position in Construction Management.
How to Apply
Interested and qualified candidates should send their CV to: openings-ng.sogs@spie.com CC: stakeholder.recruitment@ncdmb.gov.ng using the Job Title as the subject of the mail.
 C. IT/ENGINEERING
1. Company: Family Health International
Job Title: Senior Technical Advisor, Database Management
Basic Function
The STA Database Management will report to Director, Technical and will provide technical guidance in all monitoring and evaluation (M&E) activities for a United States Centers for Disease Control and Prevention (CDC) funded grant.
S/He will oversee the administration and management of the project's information management system for routine data. This involves overseeing adherence to the reporting cycle, developing, and implementing data security and confidentiality policies, designing and developing database applications, developing and assisting in the analysis of data, providing technical documentation of data and quality assurance of data inputs and outputs, assisting with the presentation of data findings for projects, and providing technical support in the use of these data in research projects.
S/he leads in the provision of technical inputs to improve and facilitate the delivery of sound technical assistance in M&E, including to the Government of Nigeria (GON) and United States Government (USG) upon request.
S/he supports the data management, analysis and quality management-related initiative undertaken by M&E staff at both the country and state offices, provides guidance in the development and/or adaptation of M&E tools, and in monitoring of their day-to-day use.
S/he collaborates closely with other major Stakeholders in the implementation and improvement of the National M&E effort in Nigeria.
S/he also reviews, validates, shares, and presents routine project M&E reports, to be used by various stakeholders.
The STA Database Management must have sound knowledge and experience regarding M&E, statistics, quality assurance/quality improvement, and database development & management, and their specificities for developing countries.
The STA Database Management must have the capacity to manage and build the capacity of a large team, within a multi-cultural environment.
Qualifications and Requirements
Ph.D. in Computer Science, Computer Engineering, Health Information Management, Statistics, Mathematics or another quantitative field with relevant Professional Certification in Information and Communications, Technology, and related disciplines. 5 to 7 years relevant experience in project-level or state/national-level Monitoring and Evaluation in large HIV/AIDS programs at national or international level.
BSc or MSc in Monitoring & Evaluation, Computer Science, Computer Engineering, Health Information Management, Statistics, Mathematics or another quantitative field with relevant Professional Certification in Information and Communications, Technology, and related disciplines. 7 to 9 years relevant experience manipulating data sets and building statistical models.
Proven experience in project development, planning and facilitating technical training.
Ability to develop and maintain databases for routine data, data quality, and service and quality assessments.
Expertise knowledge in MySQL, MS SQL Server Administration, PostgreSQL, District Health Information System (DHIS2), DATIM, Windows NT and Office Administration and Management, Relational database design and analysis, SQL and MS Access/Excel programming skills.
Capacity to plan, develop, maintain, and evaluate Geographical Information System (GIS) including the management of spatial databases.
Knowledge and expertise in using GIS software such as ArcGIS 9.x equivalent
Knowledge and expertise in developing dashboards using data visualization softwares such as Power BI and Tableau.
Knowledge, Skills & Attributes:
Strong problem-solving skills with an emphasis on innovation design and strategic frameworks using technology.
Knowledge of a variety of machine learning techniques (clustering, decision tree learning, artificial neural networks, etc.) and their real-world advantages/drawbacks.
A drive to learn and master new technologies and techniques.
Knowledge and experience in statistical and data mining techniques: GLM/Regression, Random Forest, Boosting, Trees, text mining, social network analysis, etc.
Experience creating and using advanced machine learning algorithms and statistics: regression, simulation, scenario analysis, modeling, clustering, decision trees, neural networks, etc.
Knowledge of advanced statistical techniques and concepts (regression, properties of distributions, statistical tests, and proper usage, etc.) and experience with applications.
Knowledge of health and development programs in developing countries in general and Nigeria specifically.
Knowledge of Nigerian clinical setting, including government and non-government settings.
Sensitivity to cultural differences and understanding of the social, political, and ethical issues surrounding HIV infections.
Ability to work well with others and to develop and maintain compatibility among project staff, subcontractors, consultants, and recipients of assistance.
Ability to manage tight deadlines and deliver high volumes of work with minimal supervision.
Excellent written and verbal communication skills in English for coordinating across teams.
Ability to travel within Nigeria 25% time.
How to Apply
Interested and qualified candidates should:
Click here to apply online
2. Company: WTS Energy 
Job Title: Project Engineer
Job Purpose
Responsible for the engineering and technical disciplines needed to complete a project; Plan projects, establish project criteria, coordinate project reviews, and ensure the proper implementation of project elements.
Keep an eye on all relevant safety objectives and legal requirements, interpret clients' requirements, identify engineering problems and ensure solutions are implemented.
Key Duties
Evaluate, organise and prioritize workload within a schedule.
Liaise with third party contractors to ensure all equipment are fit for purpose.
Keep an eye on all relevant safety objectives and legal requirements.
Interpret clients' requirements.
Identify engineering problems and ensure solutions are implemented.
Prepare, schedule, coordinate, and monitor assigned engineering projects.
Formulate project parameters, assign responsibilities to project team and monitor for efficiency.
Provide technical input on all major Tenders and service contracts; Review technical/commercial tenders to enhance the quality of tenders submitted to meet client's specification and standards.
Interact with clients, interpreting their needs and requirements, and representing them in the field.
Perform quality control tasks on budgets, schedules, plans, and personnel performance, reporting on the project status.
Review engineering tasks and initiate necessary corrective actions.
Develop specifications for needed project equipment.
Creating frameworks to measure project metrics and data collection.
Establish field test methods and methods for monitoring the quality of those tests.
Ensure project compliance with the applicable codes, practices, policies, performance standards, and specifications. Key Performance Indicators
Project Delivery across all upstream scope
Satisfactory reports from Health & Safety Audits and House Keeping Audits within the specific area of responsibility.
Job Requirements
Education:
Bachelor's Degree in Engineering or relevant field from a reputable university
Project Management Professional (PMP) certification is a plus
MBA/MSc (Added Advantage)
Experience:
5 – 10 years' work experience in a similar role in the Oil and Gas
Minimum of 5 years of construction project management experience
Proven experience in project management Competency Requirements Knowledge:
Strong understanding of formal project management methodologies
Technical Bids administration
Good understanding of terms and conditions and the ability to draft and develop sub-contract documentation
Experience supporting bid activities, creating procurement specification and terms and condition flow down
Deep understanding of a wide range of industries, markets and brands
Clear Understanding of the Oil and Gas Operations Processes Skills:
Excellent Project Management Skill
Problem solver and ability to react positively to changing strategies
Ability to work independently applying own initiative, with minimal supervision.
High level of flexibility and dependability, demonstrating a "can do" attitude.
High ethical standard
Proficient in the use of AutoCAD
Proficient in the use of Navisworks
Proficient in ability to interpret Design Drawings, including P &ID, Isometrics, General Arrangement Drawings, Plot Plans
Project Management Software MS-Project
Strong proficiency with the entire Microsoft Office Suite
Budjet: 5M- 8M (Depending on skills and experience)
Method of Application
Interested and qualified candidates should:
Click here to apply online
Company: Amaiden Energy Nigeria Limited
Job Title: Offtake Supervisor III
 Main Functions
In conjunction with all commercial personnel, develop shipping and inventory management schedules.
Lead and coordinate the ship loading operations at the pier facility.
Coordinate screening requirements for third party vessels scheduled to arrive at pier facility.
Maintain relationship with port authority and port pilot personnel. Maintain relationship with regional oil spill resource sharing scheme personnel and local Oil Spill Response Committee.
Ensure that operational and functional control aspects of the Truck Loading Facility (TLF) proceed flawlessly and optimally without causing variances to plan and that any resulting disruptions are minimized.
Tasks and Responsibilities
Ensure Safety Is First In All We Do
Have a complete working knowledge and understanding of Emergency Response Manuals, assume control of emergency situations as required by the Emergency Support Group (ESG) Leader
Maintain full compliance with Operations Integrity Management System (OIMS) and industry safety criteria for piers and marine movements
Oversee the oil spill response preparedness
Lead and manage marine and pier operational practices with respect to safety equipment, operational preparedness, maintenance procedures and custody transfer
Influence a safety, health, environment and quality culture and widespread ownership within the facility
Operations Excellence
Maintain satisfactory audit status and have no business practice violations
Ensure full compliance with Management and Protection of Information (MPI) guidelines and legal/regulatory requirements
Meet operating stewardship targets (Opex, Capex, Environmental, Volumes)
Visible commitment to operations integrity, flawless execution and implementation of OIMS, with particular emphasis on Systems 1, 5, 6, 7, 8, 9 & 11
Ensure that corporate systems are implemented on site and that performance is stewarded and improvement plans developed for identified gaps
Work with and influence Offshore Logistic Team (OLT) and functional managers to ensure consistency and integration across sites of work practices, improvement priorities and other strategies to achieve general interest business results
Drive improvements in work processes, technology and organization
Integrate technical expertise, industry knowledge, and business experience in decision making
Hold self and others accountable for results
Remove obstacles to enable group success
Encourage creativity and adaptability to resolve issues
Prepare for and load crude and vessels
Prepare and steward marine budgets
Steward and minimize demurrage payments
Responsible for vessel loading operations to achieve quality assurance
Contributes to operational reviews when projects potentially impact marine operations
Ensures that certification requirements for company owned equipment on the pier is current, e.g., hoses, coupling
Ensure that corporate systems are implemented in the marine loading area and that performance is stewarded and improvement plans developed for identified gaps
Manage the process of providing driver and truck access to the TLF
Manage the process of reconciling TLF orders and TLF loading movements
Manage the operational interface with the provider of TLF load controller technology
Identify hardware upgrades for the TLF, develop justification and scopes and present these to the Operations, Maintenance, and Technical team for consideration
Ensure that operating procedures pertaining to the TLF and metering are appropriate and reviewed at regular periods
Manage the requirements of the TLF access agreement
Manage metering verifications & calibrations
Manage daily allocations
Input cargo & ship data for cargo & ship loading
Interface with ship tie up crews
Input inventory data from product storage
Contact person for Marine information
Engineering Standards Management Systems
Prepare shipping documentation BOL's Timesheets
Advise to engineers' standard committee
Communicate to employees an actionable organization purpose, priorities, and goals
Provide leadership and set the tone for a sound, cost-effective controls environment
Review staffing levels to ensure operational requirements are met
Ensure personnel, safety and competency based training programs are effective
Demonstrate sound business judgment in developing and implementing improvement strategies
Understand the interests of external organizations (customers, contractors, suppliers, business partners, industry associations, governments and the communities in which they operate) and how they impact functional and general interest decision making
Liaise and maintain positive relationships with external parties, including Regulators and Joint Venture Owners
Develop and manage profitable relationships with customers and business partners consistent with the corporate general interest
Maintain a close interface with operations personnel and provide a high level of customer service for products delivered via pipeline
Manage TLF customer relationships to ensure that truck loading operations are maintained and that customer complaints are minimized.
Job Requirements
Bachelor's Degree in an Engineering or any relevant discipline
Experience in marine industry and operations
Oil and gas offtake experience
Operations, maintenance or engineering background
Thorough knowledge of operational, safety and emergency procedures of tanker loading / discharge equipment
In depth knowledge of crude oil shipping operations at offshore & onshore terminals.
Understanding of crude oil lifting agreements.
Knowledge of Production Operations.
Crude Reconciliation & Hydrocarbon Accounting.
Thorough knowledge of plant process operations
Good knowledge of crude and gas supply chain operations and timings
Demonstrated experience managing multi-disciplinary teams
Communications skills to all organizational levels
Demonstrated knowledge of risk management tools and practices
As part of being in a controls sensitive position, understand key controls in area of responsibility and ensure that these effectively mitigate financial risk
Good understanding of customer relations
Good understanding of product allocations
Communicate to all shipping 3rd parties
Results orientation
Conceptual thinking
Self confidence
Courage of conviction
Analytical thinking
Ability to deal with pressure.
Method of Application
Interested and qualified candidates should:
Click here to apply online
Company: Dangote Group
Job Title: Assistant General Manager, Instrumentation (Power Plant)
Description
Select, install, calibrate and check sensing, telemetering, and recording instrumentation and circuitry in Gas turbine based power plant.
Develop specifications for nonstandard apparatus according to engineering data, characteristics of equipment under test, and capabilities of procurable test apparatus.
Sketch and build or modify jigs, fixtures, and instruments and related apparatus, and verifies dimensional and functional acceptability of devices fabricated by craft or technical personnel.
Preventive and corrective maintenance of Instrumentation and Control System of Gas Turbine based power plant and peripheral equipment.
Ensure timely procurement actions for maintenance spares required.
Ensure personnel safety & health and ensure good housekeeping during all maintenance jobs.
To devise appropriate PM schedules for all critical equipment as per OEM recommendations and ensure proper implementation.
Ensure discipline, skill enhancement and motivation of subordinates.
Install or direct technical personnel in installation of unit in test chamber or other test facility.
To ensure proper operation of test apparatus during test cycle to produce, regulate, and record effects of actual or simulated conditions such as vibration, stress, temperature, humidity, pressure, altitude, and acceleration.
Analyze, convert test data to usable form, and prepares graphs and written reports to translate test results.
Use computerized equipment and software to perform testing functions and produce graphs.
Perform any other duties as may be assigned by the Section Head, Instrumentation from time to time.
Requirements
Academic / Professional Qualifications:
A Bachelor's Degree / Diploma in Electrical / Electronics / Instrumentation Engineering with Power option, or its equivalent in a relevant discipline.
Work Experience:
Minimum of 15 experience in Gas Turbine based power plants Instrumentation maintenance.
Skills & Competencies:
Well conversant with Instrumentation philosophies, Instrumentation Standards, Engineering Standards and regulations.
Knowledge of various kinds of Instrumentation and design philosophy of complete package, Knowledge of different DCS systems & Control Logics,
Good knowledge of power plant processes, Knowledge of Governor control, Turbine control systems, Fire and Gas Detection system, communication systems and Integration of different control systems.
Preventive, predictive and corrective maintenance.
Well conversant with safety requirements for execution of jobs, permit system.
Very good analytical and problem solving skills
Very good oral and written communication skill.
Proficient in the use of Microsoft Office. Creativity and an ability to think out of the box.
Proficiency in the use of office productivity tools like Microsoft Office, SAP etc.
Benefits
Private Health Insurance
Paid Time Off
Training & Development.
Method of Application
Interested and qualified candidates should:
Click here to apply online
Company: EHA
Job Title: Data Analyst
Purpose of this Position
The Data Analyst together with supporting our business process based heavily on Odoo ERP is responsible for compiling actionable insights from data and assisting Finance, Operations, and Quality Assurance to build data-driven processes.
Your role will involve driving initiatives to optimize for operational excellence and revenue.
While you will be part of the informatics team, you will work closely with other external teams (Finance, Operations, Quality Assurance, etc) in evaluating and analyzing data, building automation, and reporting to stakeholders to enable them to make valuable business decisions.
The Data Analyst will work closely with the various units, understand their business processes, and is responsible for leveraging company data to build reports and visualizations to help departments make strategic decisions, identify trends, present data findings to management and executives, and perform forecasting based on current data.
He will also make recommendations to ensure valuable data are collected and escalate data integrity issues.
Job Responsibilities
To perform this job successfully, an individual must be able to perform each essential duty satisfactorily:
Liaise with various departments to understand their business processes and reporting needs.
Leveraging company data to help build reports and visualizations to help stakeholders make business decision
Regularly review metrics for various business processes to determine and drive changes to improve the efficiency of the process
Identify, analyze and interpret trends or patterns in complex data set
Runs deep data analyses and investigations to determine customer trends
Ability to create visualization tools or presentations to highlight trending data.
Generate reports & presentations, and present them to a wide variety of stakeholders
Uses analytics to forecast future trends to facilitate data-driven decision making
Helps managers and executives understand customer behaviors based on current data
Train system users and ensure that the system is used in the right way and a manner that is easier to analyze data
Coordinate tasks according to business needs.
Perform other duties as assigned.
Professional Development:
EHA Clinics requires all staff to keep their knowledge and skills up to date:

S/he is expected to continue to learn throughout their career at EHA Clinics through continuing professional development (CPD).
The professional body relating to specialist areas will have information on the type of CPD to be carried out and how much should be completed each year.
Key Areas of Note
Ensure continuing education, training and development is undertaken to meet clinical governance guidelines for Continuing Professional Development and a Personal Development Plan.
Keep up to date with relevant medical research, technology, and evidence-based medical practice by attending continuing education courses and professional meetings, reading journals, etc.
Perform a variety of research and analysis tasks associated with the improvement of clinical care, medical diagnosis, and treatment where appropriate.
Requirements
The requirements listed below are the knowledge, skill, and/or ability required to successfully perform this job:
Bachelor's Degree in Finance, Engineering or related field with at least 2 years experience as a data analyst or scientist
Good understanding of business processes (finance/account, inventory, procurement, quality assurance) and experience working with an ERP
Experience working with at least one data analysis and visualization tool e.g tableau, kibana, data studio, etc
Good understanding of relational databases and SQL will be highly desirable
Key Skills and Attributes:
Good presentation skills
Good documentation skills
Ability to effectively communicate verbally and written to end-users and management
Explain complex datasets to non-technical end-users in understandable ways
Ability to plan, organize, and coordinate work assignments
Excellent time management skills with the ability to move from task to task
Detail-oriented, exceptional organizational skills, and the ability to streamline duties where applicable
Ability to work independently or with a team, shift priorities, and demonstrate decision-making abilities
Ability to assume responsibility for projects and operate efficiently within a group/team environment
Strong financial modeling skills
Strong technical skills
Work Environment:
The work environment characteristics described here are representative of those an employee encounters while performing the essential functions of this job.
Reasonable accommodations may be made to enable individuals with disabilities to perform the essential functions.
The noise level in the work environment is usually moderate, but can become louder at times due to group discussions or activities. EHA Clinics is a tobacco-free environment.
Above all, we believe strongly in our mission and our core values, and our teams are most successful when they do also.
Benefits
The following benefits are available with this offer of employment:
Healthcare: EHA Clinics will cover medical expenses for yourself, your spouse, and up to four (4) children under 21 years of age, or parents who are dependents of the employee (a total of 6 enrollees including the Primary) and supplemental health care coverage up to a cumulative maximum of N3,000,000 per household (a total of 6 enrollees including the Primary) in any twelve (12) calendar months.
Group Life Assurance: EHA Clinics provides life insurance for all employees. This insurance is payable in the event of your death. The effective date of coverage will be upon the successful completion of your probationary period.
Group & Personal Accident: EHA Clinics provides Accidental Death and Dismemberment Insurance (ADD) for you as our employee. AD&D covers death by accidental means (rather than natural causes) and dismemberment. The effective date of coverage is your hire date.
Pension: EHA Clinics supports employee retirement preparation and investment by paying a 10% pension contribution on top of the statutory pension contribution of 8% that is already factored into your salary.
Annual Leave: You are entitled to 21 days of paid annual leave (based on full-time work schedule).
How to Apply
Interested and qualified candidates should:
Click here to apply online
GRADUATE ENTRY JOBS
Company: Biswal Limited
Job Title: Graduate Trainee (Engineering)
Job Description
Undertake and complete training in line with skill and business requirements. Assist in cleaning, disassembling and other basic workshop activities.
Follow documented procedures and policies to complete basic repairs and maintenance.
Learn the use of proper tooling to enable efficient repair performance and profitability.
Requirements
Only graduates of Mechanical, & Electrical Engineering should apply.
Critical Thinking and Problem-Solving Skills.
Excellent decision making.
Proficient in MS Office.
An analytical mind with problem- solving skills.
Excellent organisational and multitasking abilities.
A team player.
Method of Application
Interested and qualified candidates should send their CV to: rejoice.adedokun@biswal.ng using the Job Title as the subject of the mail.
Company: Tizeti Network Limited 
Job Title: Graduate Trainee (Account)
Key Responsibilities of the Job
Prepare, examine and analyse accounting records, financial statements, and other financial reports to assess accuracy, completeness, and conformance to reporting and procedural standards.
Compute taxes owed and prepare tax returns, ensuring compliance with payment, reporting and other tax requirements.
Report to management regarding the finances of establishment.
Establish tables of accounts, and assign entries to proper accounts.
Develop, implement, modify and document record keeping and accounting systems, making use of current computer technology.
Develop, maintain and analyse budgets, preparing periodic reports that compare budgeted costs to actual costs.
Prepare and updates the Company's fixed assets register (if required)
Assemble, review and verify invoices and check requests
Assist with month and year end closing.
Provide supporting documentation for audits
Post transactions to journals, ledgers and other records.
Perform other duties as assigned by the Manager.
Requirements
Sc and HND in Accounting or similar field with minimum of 2.1 or upper credit Professional certification in ACCA or ICAN will be added advantage
Knowledge and Skills:
Must be proficient in the use of Microsoft Office and relevant accounting software
Self-driven individual with ability to work with minimum supervision
Good communication skills, both verbal and written
Deep knowledge of best practices in financial management
Ability to maintain the highest standards of ethics, confidentiality and professionalism
Strong time-management and organisation skills
Ability to multi-task and work under pressure
Attention to detail with a high level of accuracy
Analytical and problem solving skills.
Method of Application
Interested and qualified candidates should:
Click here to apply online
Company: Saroafrica International Limited

Job Title: Graduate Trainee (Finance)
Qualifications
Minimum Second Class Upper Degree (2:1) in Accounting from a reputable University
Currently undergoing ICAN/ACCA programme or a partly qualified prospective ICAN member
You must have completed your NYSC Scheme or to complete by February 2023.
Only candidates from these states of origin are required to apply for this position: Abia, Anambra, Ebonyi, Enugu, Imo, Delta, Akwa-Ibom, Bayelsa, Cross River, Rivers, Edo, Ekiti, Lagos, Ogun, Ondo, Oyo, and Osun.
The Candidates we want:
You should be 25 years and below as at your last birthday.
You should be a self-starter and be ready to live in the rural areas of our job locations.
Be analytical minded with the ability to learn quickly
Be confident and possess leadership skills.
Method of Application
Interested and qualified candidates should:
Click here to apply online
Company: Food Concepts
Job Title: Graduate Trainee
Description
Exciting career opportunities have arisen for qualify candidates to join Food Concept Plc team. We are recruiting graduates from food science, catering, hospitality, home economics, and management, social science, and related field of study in reputable higher institution. We are also look for experience hire from Quick Service Restaurants and FMCG industry.
Recruitment Criteria
Candidates must possess minimum of (Second Class Lower Credit or Lower Credit) in Bachelor's Degree or Higher National Diploma or its equivalent
Candidate must have completed NYSC with evidence of discharged certificate or exemption letter
External candidate who wishes to apply for Assistant Manager or Restaurant Manager role must have at least 2 years' experience in similar position
Only applicant living close to the restaurant location should apply
Applicant is flexible to work any 6 days of 7 days
Required to work early or late shift
How to Apply
Interested and qualified candidates should:
Click here to apply online
Note
Please don't apply if you don't live close to the above area
Applicants will never be asked for money during or after the recruitment process.
Food Concepts PLC will not be liable for relocation or accommodation expenses for successful candidates; as such, only candidates who can conveniently live and work in the stated locations will be considered.