It's an undeniable fact that 2020 has been a "crazy" year and will go down as one of the most historic on record. With so many events, some memorable and others infamous, it's hard to keep track of it all.
In less than 24 hours, we'll be wishing one another a happy new year. So here's a recap of some of the biggest trends and occurrences of 2020 before it finally comes to a close.
Covid-19, lockdowns & economic meltdown
Certainly the biggest global occurrence this year, the coronavirus pandemic has been the most devastating disease outbreak in over a century. Even the most fortified health systems crashed against the viral attack that has infected 81.2 million people and killed 1.77 million. Strong economies struggled to stay above water as the wild spread of the disease forced most countries to go on lockdown in March. Cities such as New York, London, and Paris, which can be described as "magnets for the world" became ghost towns as employees were forced to work from home – largely relying on video conferencing apps such as Zoom, Google Hangouts, and Skype to communicate with colleagues – apart from those deemed essential.
While the lockdown – along with strict health guidelines including wearing of facemask, washing, and frequent sanitising of hands – was a smart choice healthwise, its economic consequences were just as damaging as the disease itself. All over the world, unemployment became the norm and global economies fell into deep recessions with recovery expected to begin by late 2022 with the aid of a vaccine. In India, 17.7 million people had lost their jobs in April alone, 3 million South Africans in July, and 25% of American adults either lost their jobs or someone in their family did because of the viral outbreak. In April, 42% of Nigerian salary earners lost their jobs either permanently or temporarily.
Beyond job losses, many industries have suffered massive setbacks. The oil and gas industry is projected to lose $1.8 trillion by the end of the year. The flight ban across the world means the aviation sector is expected to shed $160 billion between this year and the next. With recreation the last on people's minds, the leisure and hospitality industry in America accounted for a third of all job losses.
The pandemic has brought permanent and far-reaching changes and will shape how we work, spend, travel, and more for years to come.
The Great Crash
The world has seen oil prices crash severally, but on April 20, 2020, history was made as we saw a negative price for a real commodity. U.S. oil prices – the benchmark West Texas Intermediate (WTI) – went below $0 and turned negative for the first time ever, ending the day at minus $38 per barrel from an opening of $18.
The historic market crash underlined the impact of the Covid-19 pandemic. With lockdowns imposed, factories shuttered, and people not travelling, so much oil was available that producers ran out of storage space and traders had to pay buyers to take the barrels they could not store off their hands. 
Negative interest rates are well-known but it's 'impossible' to believe that the price of any commodity can fall into negative territory. This year, that happened, and it was to the all-important oil.
Protests here and there…
This was a particularly tense year for many reasons. But another momentous set of events that trend this year was the protests across the world.
In October 2020, Nigeria got global attention at the height of #EndSARS protests against police brutality by officials of the Special Anti-Robbery Squad and the Nigerian Police Force at large. Public figures around the world including President-Elect Joe Biden, Hillary Clinton, and Jack Dorsey declared support for the protests and people showed solidarity for #EndSARS in Germany, United Kingdom, Canada, Ireland, Switzerland, France, and many others.
Elsewhere, things were heating up as well. In the United States, decades of protests against police brutality seemed to reach a head when the filmed death of one George Floyd at the hands of a police officer led to public outrage over the treatment of African Americans at the hands of the state-funded police. On May 26, the protests began in the city of Minneapolis and soon spread to over 2,000 cities in 60 countries. With 26 million protesters in the U.S., it became the country's largest protest ever.
The Hong Kong protests that began in March 2019 also continued well into the year as tensions peaked around May 2020. Also in Asia, protests broke out in Thailand in July, first as a reaction to the policies of Prime Minister Prayut Chan-o-cha, before expanding to include demands to reform the Thai monarchy.
Landmark U.S. Elections
The year 2020 was bound to be a significant one on the global political stage with the 59th U.S. Presidential Elections. With President Donald Trump's status as one of the most divisive world leaders growing at an astronomical rate, the world was waiting to see just how Americans would vote. It was either going to be the end of an era for Trumpism, or a reassurance that his narrow victory against Hillary Clinton in 2016 was not a fluke. 
Going against Trump were Democratic Party hopefuls, Vice President Joe Biden, Sen. Bernie Sanders, Sen. Elizabeth Warren, Pete Buttigieg, Amy Klobuchar, Tulsi Gabbard, and Michael Bloomberg. Following the keenly contested primaries that saw the Democrats debate between following the progressive path being cleared by the likes of Sanders and a more centrist ideology propagated by Biden, the latter became victorious.
Biden turned out to be the winning choice as he defeated Trump in the November 3 elections by 306 Electoral College votes to 232. Despite the pandemic, the voter turnout was the largest in U.S. electoral history and his win reinstated the Democrats in the White House for the first time since the Obama presidency. Biden broke Obama's record and received 81.3 million votes, the all-time highest for a presidential election. It also marked the first time a black woman—or a woman at all, for that matter—would be elected to the White House when Kamala Harris became Vice President-Elect.
Explosions and Blasts 
This year was laden with a whole lot of explosions worldwide. Perhaps the biggest of them all was the large fire at the Port of Beirut, on the Lebanese city's northern Mediterranean coast, which caused at least 204 deaths, 6,500 injuries, and property damage of about $15 billion. The shockwave from the blast blew out the windows at Beirut International Airport's passenger terminal, which is about 9km away from the port.
In Nigeria, a gas explosion at Abule Ado killed about 23 people and destroyed more than 50 houses in the Amuwo Odofin local government area of Lagos. Reports indicated that a truck rammed into gas cylinders stacked in a processing plant near a vandalized petroleum gas pipeline. But a BBC Africa investigation revealed a leak of vaporized flammable liquid from a high-pressure NNPC pipeline beneath ignited and caused the explosion. 
A similar explosion happened in Abule Egba where vandalised pipelines resulted in an inferno. Several properties were said to have been consumed, two adult males confirmed dead, while 11 trucks laden with 40-feer containers were also destroyed and seven buildings razed.
Similar incidences were reported in the Baruwa area of Ipaja in Lagos, Ifako-Ijaye, Gbetiokun, etc.
Big number – Paystack for $200 million
The founders of Paystack, which are the duo of Shola Akinlade and Ezra Owolabi, this year sealed one of the juiciest deals by a solely Nigerian-owned firm in recent times. The fintech startup was acquired by Stripe, an American payment processing company, in a deal said to be worth $200 million. That makes it the biggest startup acquisition out of Nigeria and Stripe's biggest acquisition in its history. The acquisition has inspired many, and rightly so. It is sure to have an impact, not only on both companies and investors but also on the Nigerian fintech and tech startup landscape as a whole.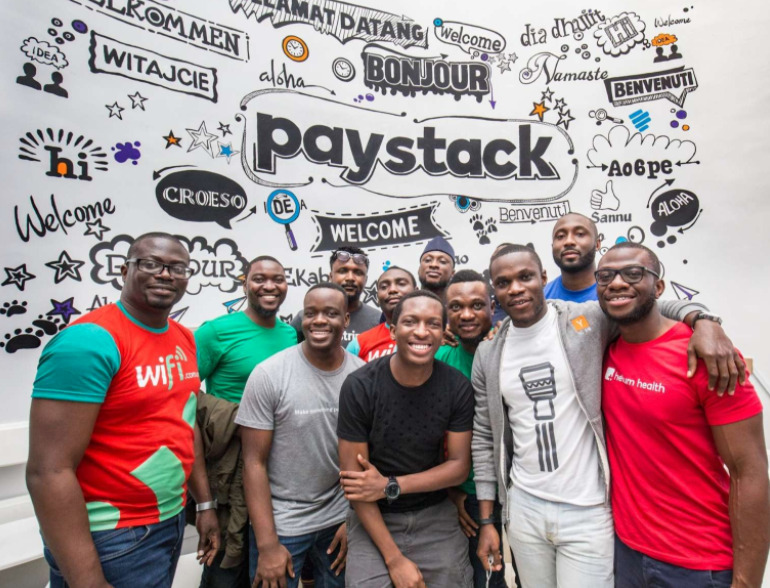 Global equities on a rocky ride
It's been a rollercoaster ride for financial markets this year – with historical ups and downs. But investors in equities have sure made some huge gains and fortunes this year, helped by endless monetary stimulus plans and traders betting on the post-pandemic era.
Globally, stock markets across the world have been on "steroids" this year. Early December, the value of all the stocks in the world put together reached a giant $100 trillion for the first time ever, that's about 20% of global gross domestic product.
In Nigeria, a market-wide circuit breaker on the Nigerian Stock Nigerian (NSE) kicked in November 12 when the NSE All-Share Index (NSE ASI) rose beyond the set threshold of 5%, triggering a 30-minute trading halt of all stocks. It was the first time that the circuit breaker had kicked in since its introduction in 2016 and Nigerian stocks are now on course for their best annual run since 2013.
The historic event reflects a broader trend of market rally. On December 23, the market capitalisation of the NSE, which is the total value of all listed equities, hit a historic peak of N20.281 trillion – the highest the market would record since 2008 when it peaked at N12.3 trillion before the global economic meltdown.
The milestones are bewildering considering it's a pandemic year when every economic activity is suppressed. But stock markets are often driven by sentiments, not economic fundamentals. 
…and Bitcoin's astronomical surge
2020 has been annus horribils, but not for cryptocurrencies, specifically bitcoin. As of late September, the cryptocurrency was trading just above $10,000 – 90 days later, a single bitcoin is valued at more than $26,000 (at press time). The digital currency is up over 300% this year and has been on a steady tear over the past few months. Along with other cryptocurrencies, they have been attractive to investors as the U.S. dollar has weakened amid the Covid-19 pandemic.
Bitcoin is poised to continue winning new fans – popular names including a top executive at BlackRock has said the cryptocurrency can replace gold and payments giants Square and PayPal have both embraced the digital currency. After touching $28,500 – and $500 billion market capitalisation – over the Christmas period, a continued surge should see Bitcoin reach the $30,000 mark within days and possibly really displace gold in a few year's time.
Nigerian artistes & Afrobeats to the world 
The year 2020 was an interesting one for Afrobeats, which gained even more prominence after growing to become one of the world's most popular genres over the past decade. For the first time ever, a Disney production featured an Afrobeat soundtrack. The Lion King: The Gift has six of Nigeria's entertainers including Wizkid, Mr. Eazi, Yemi Alade, Tekno, alongside Universal Music signees Tiwa Savage and Burna Boy.
The Nigerian heavyweights also recorded some milestones individually. 
An album by Davido (originally David Adeleke) – A Good Time – surpassed 1 billion streams across digital platforms in 2020 (the first in history for an Afrobeats singer) and continues to amass accolades after being certified platinum in South Africa and gold in the U.S. The pop star was also presented with a certification by Sony Music West Africa (SMWA) all after the three projects went platinum.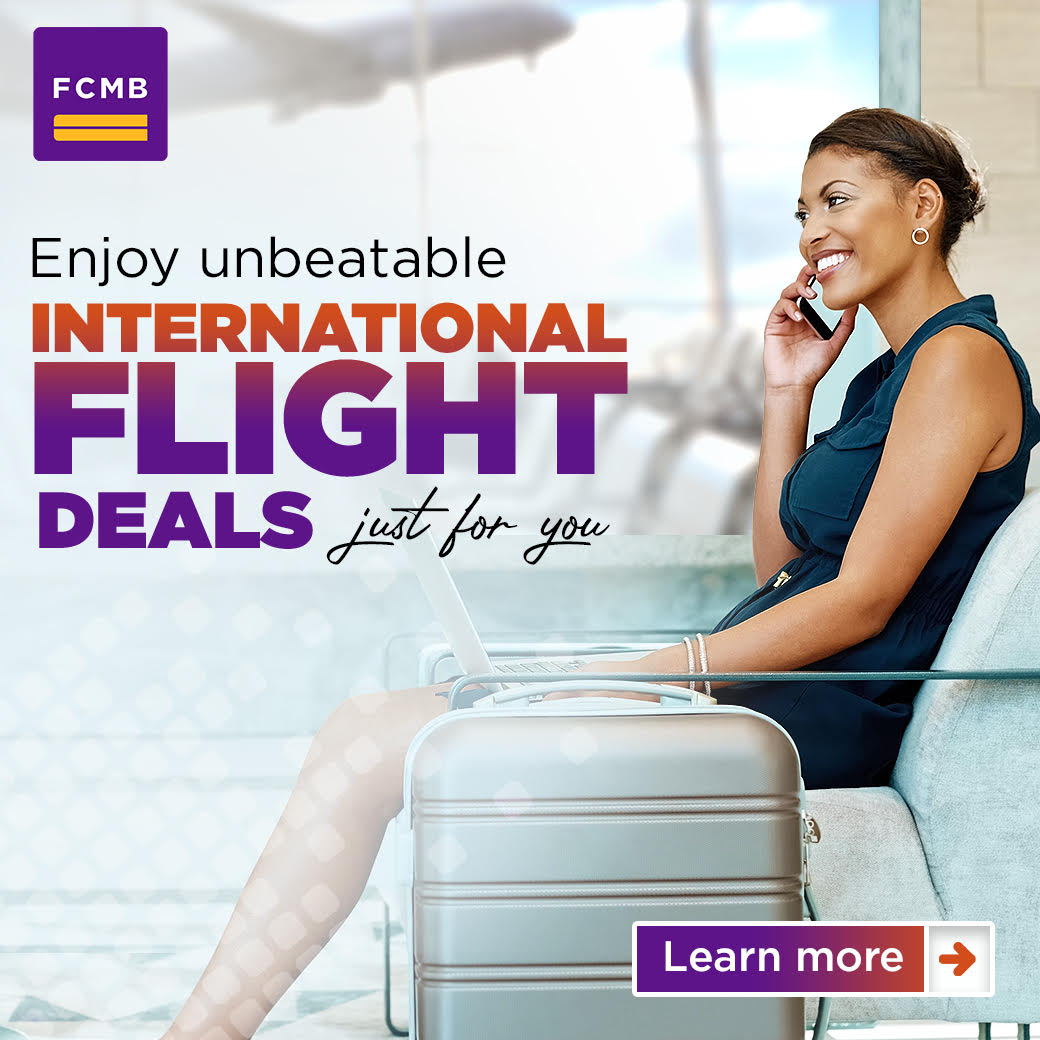 Burnaboy and Wizkid were this year nominated for the 2021 Grammy awards by the Recording Academy. The former's recent album, "Twice As Tall" got the nod while Wizkid's feature in Beyoncé's "Brown Skin Girl" propelled the feat. The song's video is nominated for Best Music Video.
In November, "CELIA" by Nigerian singer-songwriter Tiwa Savage – who many call the "Queen of Afrobeats – was selected among the top ten in 2020 by Time Magazine, describing the album as "characterised by an infectious buoyancy."