People & Money
Arbiterz Job Opportunity: Helen Keller, The BBC, MacTay Consulting, Oxfam, Winco Foam, others
Find out the right Job Opportunity for you. In this post, we have curated the best job opportunities at Helen Keller International (HKI), The BBC, Guaranty Trust Holding Company, International Medical Corps, MacTay Consulting, Oxfam, Winco Foam Industries Limited, and others
A. INTERNATIONAL ORGANIZATION
Company-Helen Keller International (HKI)
Job Opportunity: Finance Director
Job Description
We are currently seeking a Finance Director in Nigeria to lead all aspects of the finance function and to facilitate the integration between accounting, finance, and program staff towards the common goal of ensuring that project objectives are met.
The Director will serve as a thought partner to the Country Director to analyze and maintain the financial health of the program portfolio.
Functional Relationships:
Helen Keller has a matrixed reporting structure. Regular communication and a spirit of teamwork among colleagues, both hierarchically and laterally are essential to make this structure thrive.
The Finance Director reports directly to the Country Director (CD) and is a key member of the Country Management Team (CMT).
To ensure congruity and consistency of global financial policies and procedures, the Director will also be a member of the global Finance department with a dotted-line reporting relationship to the Controller.
The position directly supervises a team of staff at different professional skill levels, works closely with colleagues at all levels of Helen Keller's global management structure, especially subject matter experts in accounting, budget and finance, business development, finance systems and grants compliance.
S/he may be called upon to participate in global working groups or steering committees and/or to provide support to colleagues in other country offices.
This position liaises with donors and/or subrecipients for the country's portfolio, representing Helen Keller at donor and project partner meetings.
Scope of the Position
The Finance Director is responsible for the overall financial management of the country office portfolio which is be composed of projects funded by foreign governments (USAID, FDDO) and/or other multi-lateral and privately funded initiatives.
S/he will manage a collaborative effort with country office and global management colleagues to ensure adherence to Helen Keller policies and procedures, maintain strong internal controls; supervise the management and maintenance of the general ledger and all other accounting functions and oversee and participate in the administration and management of awards in the country office portfolio; and the implementation of financial oversight mechanisms to ensure financial integrity and compliance with donor and Helen Keller policies as well as local laws across programs.
Specific Responsibilities
Overall Management and Leadership:
As a member of the CMT, participate in planning and direction setting for the country office and its programs, lending your unique perspective and expertise to the process.
Partner closely with the CD to monitor burn rates, pipelines, and other aspects of country office financial health. Flag unusual budget variances or problems and recommend corrective action. Identify operational challenges that affect the integrity of resource management.
Responsible for strategic financial management. Lead finance department in a collaborative effort with program managers to ensure high-quality financial planning, management, reporting and auditing of all programs, including thorough budget preparation and oversight.
Model collaboration for your matrixed team: effectively consult and inform colleagues to maximize efficiency and knowledge sharing and integrate guidance and direction from subject matter experts in your office and elsewhere in the global organization to maximize performance.
Be familiar with finance and other systems in the organization and optimize utilization to achieve efficiencies.
Review and assess status of the country office policies, procedures, and workflows, identify gaps or outdated policies and prioritize improvements.
Keep abreast of changes in laws and regulations of local authorities (e.g., consortium of non-governmental organizations, Tax Department) and constituents that impact Helen Keller's operations and ensure country office adherence.
Build a highly effective Finance team, recruiting, supervising, mentoring, and evaluating staff, and engaging in frequent performance conversations with team members.
Delegate authority, consult with, and guide staff to achieve goals and contribute to an atmosphere conducive to professional growth and development.
Ensure accountability to beneficiaries, partners, colleagues and donors by providing ongoing feedback in a context of mutual respect.
Identify and implement best practices in financial operations.  Participate in international work groups assigned to develop global policies and/or optimize systems and procedures.
Budget and Grants Management:
Maintain a complete financial knowledge of the portfolio of awards in the country office.
Lead the preparation and analysis of the annual and mid-term budget of the country office., as well as re-forecasts, as needed.
Collaborate with Business Development unit to prepare proposal budgets, budget narratives and budget amendments.  Review budgets to ensure conformity with the work plan.
Review and analyze impact of cost extensions, no-cost extensions, and other budget realignments.
Conduct monthly monitoring of project implementation rates and share variance analysis reports with the CD, CMT and budget managers.
Ensure invoices, financial reports, analysis of accruals, forecasts and other financial deliverables for awards are completed accurately and on a timely basis.
Reconcile donor reports to the general ledger (cash and expenses).
Track and report monthly project expenditures, fund execution rates, and donor funds received, and provide appropriate information to the CD and program managers on a monthly basis.
Ensure that budgets and other financial information are properly represented in financial and project management systems. Manage hard copy and electronic records for each project.
Conduct field visits to sub-recipients, as required, to assist in the assessment of sub-recipients' financial management.
Manage project start-up and/or closing processes, as needed.
Maintain up-to-date knowledge of donor procedures and USAID rules and regulations and ensure compliance.
Accounting and General Ledger Management:
Direct, and engage hands-on as needed, with accounting and finance staff to ensure timely and accurate general ledger maintenance, banking and cash management, accounts payable, and payroll and procurement processes, for the primary office and any sub-offices.
Maintain a clear segregation of duties within the finance and accounting team and ensure that strong internal controls are in place and that staff are cross-trained so that replacements are always available, to the extent possible based on the size of the office.
Ensure that:
Financial data is accurate and up to date for a timely monthly closing process.
General ledger balances are analyzed;
Quality financial reports are produced according to donor and Helen Keller timetables
Payroll is analyzed for accuracy and consistency before final approval by the CD;
Benefit and tax payments (social security contributions, taxes, etc.) are made on time with solid documentation of all payments and calculations to conform with local law and Helen Keller Human Resources policies.
Filing systems and archiving of financial records are maintained;
Any contingent liabilities are tracked and reported to CD and Controller;
Country and project audits are scheduled on a timely basis and that any corrective action plans are fully implemented; manage and engage in process as needed.
Maintain cash flow to ensure that liquidity is maintained; monitor currency fluctuations; establish sound electronic banking procedures and ensure that bank reconciliations are accurate.
Serve as a link with the bank on the electronic payment system; manage access controls.
Track donor agreements and sub-grants to partners and ensure that all advances to partners are justified and deliverables are received.
Qualifications
Master's Degree in Finance Management, Accounting, or an equivalent University Degree; ICAN or equivalent certification desirable plus
Professional experience of at least ten years with at least five years in a similar position, preferably in an international NGO, or equivalent combination of education and experience.
Demonstrated experience with financial reporting, financial and general ledger management, financial controls, and project management including demonstrated ability to develop and monitor budgets, and collaboratively manage operational activities.
Interest in international development and public health programs as well as an understanding of the synergy between the programmatic, operational, and financial components in project design and implementation.
Analytical and conceptual skills, as well as the curiosity and learning agility necessary to be successful in a growing organization with evolving financial and operating systems.
Knowledge of donor regulations including USAID and/or other foreign government development agencies, and other multilateral development agencies.
Ability to negotiate/support negotiations effectively with donors, troubleshoot issues, and take proactive approaches to improving financial and budget management processes.
Excellent capacity building, team building/management, and coordination skills.
An ability to delegate responsibilities effectively and coach and mentor junior staff.
Well established and practiced organizational and planning skills.
Good oral and written English language skills, including the ability to clearly communicate complex financial, compliance and operational issues into layperson language.
Demonstrated high-level proficiency in the use of various financial related software (spreadsheets, accounting packages).
Collaborative, flexible and solution-oriented. Ability to work under pressure, maintain balance when under stress and meet strict internal and donor deadlines.
Ability and willingness to flex work hours to accommodate multiple time zones, as needed.
Demonstrable respect for all persons regardless of religion, ethnicity, class or gender, with a high comfort level working in a diverse environment with a demonstrated commitment to high professional ethical standards.
Personal commitment to Helen Keller's mission and goals and the values embodied by Helen Keller Intl's co-founder, Helen Keller: compassion, grit, rigor, and optimism.
Method of Application
Interested and qualified candidates should submit their Resume to: nigeria.recuriment@hki.org using the Job Title as the subject of the mail.
Company: The BBC
Job Opportunity: Journalist, Gist
Job Introduction
Gist Nigeria is BBC Africa's pioneer co-production with a dynamic team that produces stories being talked about for the social media generation. Gist Nigeria offers in-depth reporting, focusing on the stories behind the news, its impact and how it affects the audience. It features analysis, studio discussions and hard-hitting interviews around the key issues that matter to Nigerians and West Africa. The programme also features stories covered by a selection of the BBC's African services. We have an exciting opportunity for a Journalist with demonstrable reporting and presenting skills to join our creative and innovative team in Lagos.
Role Responsibilities
Reporting to the Editor, Gist Nigeria, your role as a Journalist (Reporter / Presenter) is to provide timely, expert and authoritative coverage of news and current affairs events for our flagship programme on multi-platforms including tv, digital, and online.
You will supply material for broadcast in fluent broadcast-standard English.
We expect you to report and present on news and current affairs in a timely, engaging manner which is suitable for our target audience.
Are You the Right Candidate?
The successful candidate must have a demonstrable background in a relevant journalistic role, with first class knowledge of news that appeals to a Nigerian audience.
A broadcast-level of English, written and spoken, is essential; knowledge of one or more of Nigeria's main languages (Hausa, Pidgin, Yoruba or Igbo) would be a distinct advantage.
You will have notable experience of working across multi-platforms including TV, digital and social media.
You will have an in-depth knowledge of news and stories related to the Nigeria and West Africa region, with a full understanding of Nigerian history, politics, social and cultural issues.
A thorough understanding of the latest developments in storytelling is key.
In addition, you will have an excellent on-screen presence, authoritative microphone voice and the ability to communicate effectively with the target audience.
A track record of accuracy and impartiality and sound editorial judgement is essential.
 How to Apply
Interested and qualified candidates should:
Click here to apply online
Click here for more information
Note
In your Questionnaire you will be asked to submit a Showreel and Link to your presenting work.  Applications which do not include these items will not be shortlisted.
Any offer of employment with the BBC will be conditional upon you having the right to work in Nigeria.
B. DIRECTOR/FINANCE
Company: Guaranty Trust Holding Company
Job Opportunity: Key Account Manager – Corporate
Overall Responsibility
HabariPay are looking to hire a Key Accounts Manager to expand our customer base by identifying opportunities to penetrate the market and taking actions to achieve same thereby achieving sales quotas for our growth team.
As a Key Accounts Manager, you will be entrusted with a portfolio of some of our fastest-growing customers from the large corporate to medium sector across industries.
Your primary responsibility will be to scale and maintain the business of these companies, while helping them meet their most important business objectives by providing our product suite as a solution.
You will identify these opportunities, close sales with them, own our most important customer relationships, and lead both day-to-day conversations to service and manage the accounts.
Job Responsibilities
Represent the voice of the customer within the company
Build long-term relationships with your contacts in the sector assigned and help them understand how to best leverage our powerful product suite to meet their business objectives
Develop account plans for winning and expanding business within your portfolio of accounts
Sell, upsell and cross-sell the company suite of products to your portfolio of accounts
Analyse internal and external datasets to gain insights for various uses
Research various sectors to better understand the competitive landscape of those industries, as well as both the threats and opportunities available to your portfolio companies
Represent the company at industry events, fairs, webinars, and demos
Forecast and meet/exceed monthly and quarterly sales projections assigned
Serve on one or more Product teams, using your insights from the field to inform product prioritization and product development
Understand and internalise the company's product better than anyone else at the company
Requirements and Qualification
Bachelor's Degree or equivalent in Business, Marketing / Sales, or a related technical field from an accredited university
3-5 years in a customer-facing role with sales, business development, or relationship management experience.
Experience selling to clients in the Oil &Gas and FMCG sector will be an added advantage
Have a sophisticated commercial sense and are able to quickly understand the underlying drivers and strategy of our customers' businesses
Have an aptitude for identifying upsell opportunities, and closing them
You are a strong communicator: you can write and speak clearly and compellingly, and understand how to explain complex issues to different audiences
Have experience in a client-facing role, preferably at a technology company, with a track record of top performance
You are able to analyze large amounts of data, identify useful patterns, and make recommendations based on your observations
You are perceptive and a fast learner: you're able to quickly understand the technology that powers and able to leverage your understanding to help customers achieve their goals.
Experience in a payment company is preferred but not required.
Method of Application
Interested and qualified candidates should:
Click here to apply online
Company: International Medical Corps 
Job Opportunity: Field Compliance Specialist
 Job Summary
The Field Compliance Specialist is a member of the Field Compliance Unit and is responsible for performing compliance reviews in the country of operation. Compliance work needs to be performed by the Ethics & Compliance Charter, country work plans, International Medical Corps policies & procedures, and Donors' regulations.
Compliance is an advisory function having an independent status within International Medical Corps.
The Field Compliance Specialist shall have a dual reporting relationship; an administrative line with the Country Director and a technical line with the Regional Compliance Coordinator or Head of Field Compliance.
The Field Compliance Specialist will be appointed by the Country Director on the recommendation of the Regional Compliance Coordinator and/or Head of Field Compliance.
The Regional Compliance Coordinator and/or Head of Field Compliance also participate in the Compliance Specialist's performance appraisal (from the technical aspect) and the decision-making process in case of potential disciplinary measures, including staff dismissal.
The Field Compliance Specialist shall have no executive or managerial powers, functions, or duties.
The Field Compliance Specialist promotes and encourages a culture of compliance and ethics throughout International Medical Corps.
As applicable to the position, maintains a clear understanding of International Medical Corps and donor compliance and ethics standards and adheres to those standards. Conducts work with the highest level of integrity.
Communicates these values to staff and partners and requires them to adhere to these values. To perform this job successfully, an individual must be able to perform each essential function with or without reasonable accommodation:
Main Tasks and Responsibilities
Ethics and Compliance Department Overarching Responsibilities
Promotes and encourages a culture of compliance throughout the organization.
Encourages transparency, communication, and teamwork related to the Ethics and Compliance Charter and its Department objectives.
Core Duties
Prepares country work plan, which determines the scope, sample size, timing, and frequency of compliance reviews in the country.
Conducts compliance reviews by the agreed country work plan.
Assists management in effectively identifying, documenting, and mitigating compliance risks associated with program and operations activities.
Prepares and timely submits compliance reports with observations and recommendations for technical review to the Regional Compliance Coordinator and/or Head of Field Compliance.
Timely issues monthly and quarterly reports to country management.
Regularly verifies progress made toward compliance recommendations and agreed on action plans.
Provides advisory services to country management on improvements and engages with other departments to support improvements in internal controls.
Ensures that recordkeeping of compliance reviews kept on shared files is timely, accurate, and complete.
Communication:
Proactively communicates results of compliance reviews and identified gaps with country management and supports corrective measures in real-time to avoid non-compliance.
Prepares and provides necessary updates and reports on field compliance work as needed.
Maintains regular communication with key stakeholders at the country and HQ level as required.
Capacity building and training
Works with other relevant departments on developing and providing Fraud, Bribery, Conflicts of Interest, and other training to International Medical Corps staff and partners.
Researches available sources and remains up-to-date on relevant trends and activities in the global compliance profession within the NGO community.
Other Responsibilities:
Suggests changes to the policies and procedures and improvements to the systems.
Assists management with remedying any gaps in internal control.
Regularly participates in regional compliance meetings.
Assists Compliance Investigations Unit and country management with investigations upon their request and subject to the approval of the Regional Compliance Coordinator and/or Head of Field Compliance.
Conducts any other tasks assigned by the Regional Compliance Coordinator and/or Head of Field Compliance to support or improve the operations of the Field Compliance Unit.
Requirements
Minimum Qualifications:
Typically, a 4-year Bachelor's Degree (in a three-cycle Higher Education) in Business Administration, Accounting, Risk Management, or similar. An equivalent combination of relevant education and experience may be substituted as appropriate;
Master's Degree in a relevant discipline preferred;
Certification in auditing, grants management, risk and/or compliance management preferred;
Typically, 5+ years of relevant experience working in a related field, with at least 2 years in humanitarian relief or equivalent experience;
Experience in risk management, compliance, and/or audit required;
Knowledge and working experience with USAID, EU, FDCO, and other donors;
Knowledge of different types of instruments (grants, contracts, sub-awards, etc.);
Knowledge and experience with various business processes (such as Human Resources, Program Management, Financial Management, Supply Chain Management, Information Technology, etc.);
Strong communication including presentation skills
Strong Time Management Skills
Detail-oriented, with a high degree of ethics, integrity, discretion, and professionalism;
Ability to handle sensitive matters on a confidential basis;
Proven ability to gather, analyze and evaluate facts, define problems, draw valid conclusions and prepare and present concise written reports in English;
Problem-solving skills;
Ability to effectively train staff;
Fluency in English with a proven ability to express himself/herself well verbally and in writing; Knowledge of French or Arabic is preferred;
Ability to handle sensitive matters on a confidential basis;
Ability to establish and retain effective working relationships with other staff and to communicate clearly and effectively, both orally and in writing;
Ability and willingness to travel to country program locations as needed, often at short notice.
Prevention of Sexual Exploitation and Abuse
Actively promote PSEA (Prevention of Sexual Exploitation and Abuse) standards within International Medical Corps and amongst beneficiaries served by International Medical Corps.
Compliance & Ethics:
Promotes and encourages a culture of compliance and ethics throughout International Medical Corps.
As applicable to the position, maintains a clear understanding of International Medical Corps and donor compliance and ethics standards and adheres to those standards. Conducts work with the highest level of integrity.
Communicates these standards to staff, if applicable, and to partners and requires them to adhere to these values.
Perform other duties as assigned. The duties and responsibilities listed in this document are representative of the nature and level of work assigned, and are not necessarily all-inclusive.
Code of Conduct:
As applicable to this position, an individual must promote and encourage a culture of compliance and ethics throughout the organization and maintain a clear understanding of the International Medical Corps and donor compliance and ethics standards, and adheres to those standards.
If this is a supervisory position, one must set an example of ethical behaviour through one's conduct and oversight of the work of others; ensure that those who report to you have sufficient knowledge and resources to follow the standards outlined in the Code of Conduct & Ethics; monitor compliance of the people you supervise; enforce the Code of Conduct & Ethics and International Medical Corps' policies, including the Safeguarding Policy and the Protection from Harassment, Bullying and Sexual Misconduct in the Workplace Policy, consistently and fairly; support employees who in good faith raise questions or concerns.
Safeguarding:
It is all staff's shared responsibility and obligation to safeguard and protect populations with whom we work, including adults who may be particularly vulnerable and children.
This includes safeguarding from the following conduct by our staff or partners: sexual exploitation and abuse; exploitation, neglect, or abuse of children, adults at risk, or LGBTI individuals; and any form of trafficking in persons. Staff is also responsible for preventing violations of our Code of Conduct and Ethics, which may involve Conflicts of Interest, Fraud, Corruption, or Harassment. If you see, hear, or are made aware of any violations of the Code of Conduct and Ethics or Safeguarding Policy, you must report them.
How to Apply
Interested and qualified candidates should forward their Applications to: imcnigeriavacancy@internationalmedicalcorps.org using the Job Title as the subject of the email.
Note: International Medical Corps is proud to provide equal employment opportunities to all employees and qualified applicants without regard to race, color, religion, sex, sexual orientation, national or ethnic origin, age, disability, or status as a veteran.
Company: MacTay Consulting
Job Opportunity: Head, Finance
About this Role
As the Head, Finance, you have overall responsibilities for developing and implementing financial strategies, financial controls, raising funds, preparation of accurate and timely financial statements and as well as overseeing the day-to-day accounting and audit operations.
This candidate is expected to manage an existing team, hire new resources as required and establish new controls where appropriate, and identify areas for process improvements across the Company's countries of operations.
Our ideal candidate has a solid growth finance and accounting background and work experience managing teams. Our Head of Finance will report directly to the CEO.
To be successful in this role, you should be highly professional. You should also play a significant role in shaping the company's strategic direction.
Why is this Opportunity Exciting?
The Company is bridging the trade gap between Global businesses trading with Africa by providing alternative financing and freight management services/products to accelerate trade on the continent.
Africa is the next frontier for trade, development and growth with a fast-growing middle class and the largest trading bloc in the world. A role at the Company will open new growth opportunities for you and give you a chance to make an impact on a global scale.
The Company is building bridges for global businesses trading with Africa.
Responsibilities
Strategic Planning and Execution:
Support executive management in developing and producing strategic and business plans
Co-ordinate and direct the management and delivery of organization-wide strategic projects and initiatives
Develop, foster and maintain effective relationships with all relevant external stakeholders and organizations
Work with other members of the executive team to develop, finance and implement growth initiatives and objectives including new products and businesses
Develop strategic financial initiatives for the company in the manner that will assist in achieving the company's objectives
Identify opportunities geared towards maximizing the Company'searnings
Provide strategic financial management and leadership support across the business, in line with the overall corporate strategy
Develop, update and implement finance and tax strategies, policies and processes
Stakeholder Management:
Partner with departmental heads to identify business development and growth opportunities and seek out partnership with external vendors and organizations
Provide advice and strategies to the CEO and Board, with reference to organizational performance vis-à-vis organizational finances, statutory and other compliance obligations and risk factors that may impact on the company's performance.
Present periodic accounts to the leadership, investors and required stakeholders.
Develop external beneficial relationships with appropriate contacts like auditors, bankers and statutory organizations.
Maintain effective engagement with shareholders of the Company
Liaise with external and internal auditors; and ensure the annual and/or periodic audits are seamlessly carried out
Negotiate favorable terms with the company's bankers in cases of overdrafts, loans, etc.
Liaise with current and future investors to ensure value is maximized
Capital Raising:
Lead capital sourcing/fundraising activities including but not limited to equity and debt activities
Support and when required drive revenue-generation activities
Support CEO and leadership in fundraising activities
Financial Planning and Budget Preparation:
Aid in structuring the Company's finances and operations for tax efficiency
Ensure the proper management, reporting and reforecasting of controlled budgets, and participate in budgeting and financial management at departmental level as required
Provide direct responsibility for compliance costs, such as external audit, property leases and minimizing irrecoverable VAT
Initiate and co-ordinate the formulation of the financial plan and annual budgets. Monitors progress towards their achievement
Engage Executive Management and the appropriate Board Committees to develop short, medium, and long-term financial plans and projections for the Company.
Develop and utilize financial models and activity-based financial analysis to provide a basis for investment decisions and business planning
Provide advice on liquidity, investment and financial asset management
Develop appropriate investment policies for the optimal investment of the company's investible funds
Manage the Company's treasury assets to achieve optimal sourcing, application and growth of funds
Identify and analyze exposure, establish risk tolerance thresholds, and oversee the development of contingency plans or strategies to mitigate risk and the probability or severity of loss of investments
Ensure that the organization complies with all legislation covering taxation and withholding payments.
Finance Operations:
Develop and implement a sound accounting framework in compliance with statutory provisions
Establish and maintain financial policies, controls and procedures for the company.
Develop and implement a robust and reliable financial reporting system in compliance with statutory requirements
Ensure sensitive and confidential documents and information are preserved accordingly.
Manage company-wide targets including growth in monthly deliveries, successful completion and customer experience
Enforcement of policies and procedures (using Technology & Operations) regarding shipment delivery completion, trade and freight finance, timelines, etc.
Review of agreements/contracts with partners and customers aimed at minimization of financial and legal risk.
Treasury and working capital management to support business operations.
Ensures proper maintenance of the financial records/Books of Accounts of the Company.
Ensures that the annual financial statements and statutory reports are prepared in a timely manner, accurately and in accordance with standards and regulations.
Ensure the Company'sstatutory obligations are fulfilled in an efficient and effective manner
Provide and interpret financial management information for effective decision making and to maximize returns on business.
Coordinate the development and implementation of finance and accounting policies, processes and procedures in line with leading practices
Monitor and control revenue and expenses (opex and capex) to ensure operational and financial efficiency.
Approve payroll along with the Human Resources Department
Drive a cost-saving culture across all areas of the business
Monitor and review accounting and related system reports for accuracy and completeness.
Maintain oversight of the custody management of receipts, invoices, vouchers and all records of account.
Eliminate loopholes in company financial operations and identify measurable strategies for improving service offerings.
Preparing and submitting all necessary financial models, accounting reports, plans including management, financial, treasury/ accounting statements etc. In line with best practices.
Supervise the analysis of financial information to prepare entries to accounts, such as general ledger accounts and document business transactions.
Supervising and reporting all third-party financial activities such as auditing, taxations, pensions and other statutory fees.
Provide reports to top management regarding the company's performance in line with the strategic plan.
Leadership and People Management:
Manage and oversee the department's performance through direction, supervision, and performance appraisals; Provides constructive feedback to employees to assist with development.
Provides strong direction and leadership, ensuring clear strategic objectives are in place to guide the work of the department
Supports the implementation and facilitation of relevant workshops and training courses.
Develop capability of subordinates towards the achievement of departmental performance targets.
Promotes a strong team culture
Oversee and drive the development of the Company's financial strategy, work plans and Programmes, to ensure alignment with the business' strategy, goals and objectives.
Qualifications
Education & Job Requirements:
BA / B.Sc / Master's Degree in Finance / Accounting and CPA/ACCA/CIMA certification required
Strong understanding of ERP systems and experience with Financial Management Accounting Packages
10+ years of progressive experience with audit or accounting, including 5+ years of corporate finance experience and 4+ years of management experience.
Experience in the financial services industry is preferred
Competencies:
Excellent understanding of revenue, cost of service recognition and settlement accounting
Hands-on approach to problem-solving
In-depth knowledge of GAAP and IFRS
An organized self-manager, with the ability to lead a remote team
Excellent presentation & communication skills
Excellent analytical and numerical skills
Proficient with MS office
Good knowledge of Accounting Information Systems
Corporate Finance
Financial Analysis and Modelling
Statutory Reporting
Tax planning and management
Business Planning and Analysis
Investment planning and portfolio management
Financial reporting
Budgeting, financial forecasting and cost control.
Method of Application
Interested and qualified candidates should forward their CV to: kamaldeen.adebayo@mactay.com using the Job Title as the subject of the email
Company: Oxfam
Job Opportunity: Country Director, Roving
The Role
We are looking for a CD Roving to be deployed to a country/subregional program for periods for on average 3-6 months.
This will be either to provide short-term cover for a vacant CD role or when the CD temporary cannot fulfill his/her role.
The role of the CD Roving is to contribute and implement Oxfam's Global Strategy, by providing vision and strategic direction to all of Oxfam's work in the Country or subregional program.
This includes Oxfam's humanitarian responses, long term development programme design and implementation, advocacy and policy and influencing. Responsible and accountable for the strategic direction and effective management of the Country/subregional program, programming ensuring development, continued improvement in quality and impact of programmes and effective financial and human resource management in line with Oxfam Policy.
For every deployment more specific Terms of Reference will be agreed upon.
Who We're looking for
Management and Leadership:
Proven track record of leading and motivating multi-disciplinary, geographically remote teams and operations across several locations
Significant senior leadership and management experience in the development and delivery of the high-quality program, influencing and humanitarian strategy, with and through partners or directly.
Representation and Communication:
Proven track record of success in representing an organization with partners, government agencies, private sector organizations, media, and donors at senior level: nationally and globally.
Proven track record of success in advocacy and influencing
Demonstrable experience of working with the media and an ability to represent the organisation in the media if required.
Excellent written and verbal communication skills to motivate, influence and negotiate.
Finance and Funding:
Coordinate overall country budget funded by major bilateral donors; manage budget within approved spending levels and establish an annual cash flow plan to ensure a steady and adequate supply of funds for programme activities.
Ensure programme implementation is on time, target, and budget by leading the monthly budget monitoring process.
Build and maintain an environment of collaboration among programme, finance, operations, and human resource team members resulting in optimal support for programme activities.
Risk and Duty of Care:
Experience of managing security, risk and legal compliance within an INGO context.
Able to anticipate and manage risks that could threaten the organisation's reputation, operational viability, and security.
Review and update the Country Risk Register on a quarterly basis. All risks should be owned and managed in the programme and the CD should ensure they are addressed.
Responding robustly to any suspicions or reports of fraud, code of conduct abuses or other misdemeanors, and adhering to Oxfam's policy and procedures on investigations.
Proven track record of making sound judgements in uncertain and pressurized situations.
Able to fulfil agreed standards in disaster preparedness, mitigation and management including humanitarian response activities for Category 1 2 3 emergencies.
Experience of crisis management and security management, preferable in complex and fragile socioeconomic environments.
Fluent in written and spoken French and English. The ability to work in one or more additional language like Spanish is an asset.
What We Offer
At Oxfam, we believe that every aspect of our work can lead to a positive outcome. If you have the same opinion, together with the ability to meet the challenges involved, this role offers scope for immense personal fulfillment – as well as outstanding opportunities to develop your career.
Oxfam is committed to providing a fair compensation package and to providing a flexible, supportive, working environment
Salary and Benefits
In line with Oxfam values & according to location; national terms and conditions apply.
How to Apply
Interested and qualified candidates should:
Click here to apply online
Company: Winco Foam Industries Limited
Job Opportunity: Accountant
Job Summary
The Accountant is responsible for recording transactions, compiling and analyzing data, perform audits, assist with budgets and financial forecasting, compute taxes, and report their findings to management; Provides financial information to management by researching and analyzing accounting data; preparing reports.
 Responsibilities
Management of accounting systems and processes which include system access and reconciliation of records
Preparing and reviewing analysis of cash forecast
Monitoring costs and expenditures against budgets and forecasts
Preparing all year end accounts
Preparing monthly salary payroll
Preparing quarterly forecasts and annual budgets
Responsible for reviews of all internal financial controls and the improvements on the business processes
Responsible for Finance and Accounting activities of the company
Interface with statutory agencies for remittance of Tax, Pension, PAYE etc
Calculation of applicable taxes according to the law
Ensure that the financial policies /procedures of the company are implemented efficiently and in line with generally accepted accounting practices (e.g. FIRS)
Institute adequate financial control systems and processes to secure the assets and efficient operation of the organization
Develop key financial processes including budgeting, management & financial Accounting/reporting
Daily management of accounts
Monthly reports and analysis
Monthly, quarterly and annual budgeting and variation reporting
Requirements and Experience
B.Sc in Accounting, Finance, Economics or relevant years of experience.
Professional qualification i. e ICAN, ACCA is an added advantage.
Minimum of 4 years work experience in relevant field preferably manufacturing.
Experience in the use of different Accounting software (QuickBooks preferably)
Experience in using an ERP.
Required Skills:
Ability to work independently and as part of a team
Establishment and enforcement of sound internal controls
Excellent written and verbal communication skill.
Ability to be self-motivated.
 Method of Application
Interested and qualified candidates should forward their CV to: careers@wincofoam.com using the Job Title as the subject of the email.
C. LEGAL/OPERATIONS
Company – Moto Business Service Nigeria Limited
Job Opportunity: Head, Planning
Job Objectives
To provide support for top level executives, especially for chief operating officer(COO), by providing operational planning, communication among operation teams and relevant stake holders and executive level administrative support.
Also responsible for training and supervising clerical staff.
Supporting COO to develop operation plan with coordination with relevant teams in MBSN
Supporting COO to develop management template for operation and operate PDCA cycle. It includes coordination of finances and assist with budget preparation.
Supporting COO to prepare other reports, collect and analyse information; prepare for presentations, prepare executive responses to routine memos, letters, or correspondence.
Reading and analyzing submissions, letters, agendas, memos and determining significance.
Routing to appropriate personnel in a timely and efficient manner.
Record meeting discussions and provide minutes.
Interacting with stakeholders when appropriate and provide solution.
Document the complaints and develop an appropriate course of action.
Report problems to executives when they cannot be resolved for attention.
Evaluate policies to ensure they follow corporate rules and mission.
Maintain knowledge by attending professional and technical educational seminars and workshops.
Review publications; establish professional and personal networks within the industry.
Participate in societies related to the business.
Manage and maintain executive schedules, including scheduling travel and conferences, making appointments, and making changes to appointment
Method of Application
Interested and qualified candidates should forward their CV to: nwannoh.f@mbiz-service.com
using the Job Title as the subject of the email.
Company-Daystar Power
Job Opportunity: Head of Legal
Description
Daystar Power Group is looking to engage a competent Head of Legal who will be responsible for the legal affairs of the entire company.
This role includes providing legal counsel, ensuring statutory and regulatory compliance, and corporate governance and government relations.
We are seeking a hardworking, motivated, and well-organized individual with a focus on continuous improvement to exceed expectations.
Key Responsibilities
Legal: directing, coordinating and supervising groupwide legal matters, including:
Company secretarial:
Providing and implementing recommendations on the group's corporate governance framework, ensuring that the group not only adheres to legal requirements but to global corporate governance best practices.
Liaising with regulatory and governmental institutions as required.
Tracking and maintaining records of regulatory developments within the company and reporting such developments to Senior Management.

Monitoring compliance with regulatory requirements;
Monitoring external counsel;
Ensuring timely filing of statutory returns;
Preparing legal templates required for business processes and engagements;
Negotiating contracts with counterparties; and
Identifying and forecasting legal risks and advising on legal risk mitigation.
Attending and maintaining of minutes in respect too group meetings and submitting requisite filings;
Coordinating all arrangements for meetings of the Board to ensure that they are properly organized and conducted.

Preparation of annual budget for legal department.
Requirements
Education: LLM or LLB Degree; Must be a Barrister
Experience: Over 8 years' post qualification experience in corporate legal area preferably in a multinational company. Strong preference will be given to applicants that have worked in top-tier law firms.
Language Proficiency: English (excellent oral & writing skills).
French (oral & writing skills) will be an added advantage
Knowledge and skills:
Demonstrated ability to communicate and interact across to the board and management with confidence and authority.
Ability to deal with complex problems and ability in applying judgment and independent reasoning in situations where applicable precedence and laws may not exist.
Advanced practical experience in negotiations and drafting of corporate compliance and legal documents for various company transactions.
Must demonstrate discretion in dealing with sensitive information.
Proficiency in MS Suite (particularly Microsoft Word and Power point).
Proven law firm or in-house experience and background in Nigerian law and regulations particularly power, employment, project financing, investment law, company law and general corporate advisory.
Proven background on liaising with regulatory authorities in Nigeria.
Excellent knowledge of Microsoft office applications in particular, MS Word and PowerPoint.
Experience in managing and dealing with high-profile counterparts with diverse cultural backgrounds.
Commercial awareness.
Excellent written and verbal communications skills and the ability to establish and maintain strong relationships.
Ability to work independently with little or no supervision.
High degree of personal maturity with the ability to lead conversations and negotiate with high profile counterparts.
Ability to critically analyse complex problems and provide structured solutions.
Comfortable with working as part of a team.
Willingness to work flexible hours if necessary.
Excellent drafting and negotiation skills.
Possess keen eyes for details.
Benefits
Opportunity to work in a forward-looking, innovative company, with international group of colleagues.
Unlimited career opportunities – depending on achievements and personal development.
A competitive salary and benefits package with long term prospect in a fast-growing company.
Method of Application
Interested and qualified candidates should:
Click here to apply online
Note
Daystar Power Group is an equal opportunity employer committed to promoting diversity and inclusion in the workplace. We prohibit all forms of discrimination and harassment based on race, colour, gender, religion, sexual orientation, national origin, disability, genetic information, pregnancy or any other characteristic protected by federal, state or local law.
Qualified women are encouraged to apply.
Only shortlisted candidates will be contacted.
Company- Old Mutual Nigeria
Job Opportunity: Compliance & Legal Officer
Job Description
Individually accountable for establishing and embedding compliance through own efforts, over periods of 1 day to 3 months. Initiates and facilitates corrective action where required. Assists management to develop risk management and compliance strategy & policy through own efforts.
Establishes and embeds compliance in the holding company (Old Mutual West Africa Company and its subsidiaries, namely Old Mutual Nigeria Life Assurance Company and Old Mutual Nigeria General Insurance Company).
Ensures compliance within area by implementation of compliance risk management and compliance monitoring plans per each operating entity.
Ensure compliance with internal Old Mutual governance policies, procedure and requirements. Shall be primarily responsible for updating policy manuals, AML/CFT manuals, Compliance Plans etc and changes as required by the business
Implements the compliance monitoring plan.
Reports on compliance breaches to line managementand the Governance Executive.
Prepares detailed up to date compliance reports as required by the line manager to various governance channels and management committees.
Ensures all regulatory returns are filed as required.
Facilitates resolution of compliance breaches.
Assists in mitigation of compliance risks.
Reports to the Governance Executive.
Influence is limited to specific assigned functional area.
Focuses on legislation and impact of legislation on the BU/functional area.
Flexible and dynamic approach to work demands, expected to provide support to the Governance team on team related tasks as required by line manager.
Ensures internal Group compliance requirements are adhered to and responsible for ensuring all compliance attestations are concluded within deadlines.
Ensures regular stakeholder engagements (including regulatory engagements), coordinates all regulatory engagements under the supervision of the Governance Executive.
Develops and embeds the regulatory strategy and regulatory engagement framework.
Key Result Areas
Compliance:
Ensures compliance within area by implementation of compliance risk management and monitoring plan, as well as through staff supervised, over periods of up to 3 months.
Reports on compliance breaches to line management and Governance Executive.
Facilitates resolution of compliance breaches.
Assists in mitigation of compliance risk.
Focuses on legislation and impact of legislation on the BU/functional area.
Assists the Governance Executive with the effective co-ordination and execution of the quarterly audit, risk and compliance meetings for Old Mutual Nigeria and all the subsidiary companies.
Challenges and escalates (within the defined escalation framework) where deemed appropriate.
Personal Effectiveness:
Accountable for service delivery through own efforts.
Individually accountable for managing own time, tasks and output quality for periods of up to 3 months.
Makes increased contributions by broadening individual skills.
Collaborates effectively with others to achieve personal goals.
Accepts and lives the company values.
Qualifications and Experience
Bachelor of Laws (LLB): Law
A First Degree or its equivalent in relevant field  (Master's degree is an advantage), ACAMS or similar certificate in Compliance
At least 6 years work experience (three of which must be at middle management level)
Relevant industry experience is required
Excellent communication skills (verbal and written)
Strong analytical skills
Good Excel and PowerPoint skills.
Method of Application
Interested and qualified candidates should:
Click here to apply online
Company- Infinion Technologies 
Job Opportunity: Company Secretary / Legal Officer
 Job Purpose
You will be responsible for providing sound legal counsel on business matters to ensure protection against legal exposure and liability and provide sound legal risk assessment to facilitate management decision making.
Build and sustain strategic positive reputation for INFINION through active interface and management of investors and key stakeholders to ensure sustained competitiveness and commercial success.
Your Day- to- Day Responsibilities
Develop and manage a risk-based legal and external affairs framework to assure legal compliance and good stakeholder relationships to achieve INFINION's business purpose
Develop and manage the legal and external affairs policies, procedures and business plan in alignment with INFINION's business plan, non-market risks and the socio-political realities in the country
Manage the company/corporate secretariat including the legal relationships with all stakeholders
Provide sound and proactive legal advice and external affairs support for strategic business operations
Oversee a legal and external affairs risk management system integrated into the corporate risk system; ensuring compliance and mitigating actions for material legal, external affairs and regulatory issues
Provide high quality legal and external affairs advise on all matters that affect or potentially affect INFINION, interpreting laws, rulings, and external affairs regulations for the company
Maintain official minute books, statutory registers and other records required under the Companies and Allied Matters Act (CAMA) and make same available to those entitled for inspection
Conduct due diligence on parties the Company is entering into a contractual relationship with
Undertake a review of new third-party (outsourcing) relationships, specifically where data or access is involved, or reputational risk could occur
Maintain a relationship with external legal counsel and provide in-house liaison where necessary
Maintain ownership of the relationship with OEMs
Review legal documents pertaining to matters of the Company. Advise the Company in a timely manner of revisions in statutory enactments which may yet affect the Company and prescribe appropriate actions for adherence
Provide the required legal assistance to staff of INFINION in matters involving government or regulatory agencies in Nigeria during the course of carrying out their duties as employees of the Company
Review the Company's website quarterly to ensure data is accurate and up to date
Keep up with and effectively manage the latest corporate governance and regulatory changes
Provide legal and external affairs advisory for major projects, commercial agreements and other transactions ensuring business and long-term interests of the Company are protected
Represent and advise INFINION on all forms of litigation and other legal proceedings and conflict resolution e.g., arbitrations, mediations, negotiations with government (agencies).
Requirements
B in Law; A Master's degree will be an added advantage
Nigerian Law School
Work experience: Minimum 4 years cognate experience post call to bar, preferably in legal consulting in Nigeria.
 Method of Application
Interested and qualified candidates should send their CV to: careers@infinion.co using the Job Title as the subject of the mai
D. IT/ENGINEERING
Company: Maersk
Job Opportunity: Regional Infrastructure Engineer
Job Summary
As a Regional Infrastructure Engineer, you will work with architects and technical specialists to translate technical requirements and statistical performance data into solutions that support and improve the operation of the technical infrastructure environment.
Key Responsibilities and Requirements
Support and maintain the computing and networking environment
Implement and execute infrastructure monitoring
Resolve incidents within agreed SLAs
Implement changes in the work environment without unplanned service interruption.
Ensure optimum health and operation of systems and environment
Ensure full compliance with cyber security configurations and standards
Provide 247 robust, secure, and cost-efficient infrastructure services
Keep up to date with new technologies and how this enables new industrial technologies
consult on Terminal computation, network setup & configuration, and technical impact of new technology implementations.
Who are we Looking for
In-depth knowledge and expertise in industry-standard computation and network technologies.
Solid experience in designing and implementing secure compute and network solutions
Willingness to travel sporadically
Excellent interpersonal and communications skills – essential for collaborating with diverse teams
Good command of English
3 – 7 years of work experience in an IT space
Good educational background with the right certifications
Good Knowledge of Vmware ESxi, Cisco Hyperflex, Virtualization, Cisco Networking, HPe storage, HPe Servers and Cisco UCS
What We Offer
When you join Maersk, you'll find that the world is your workplace.
You'll work in a culturally diverse, stimulating environment, surrounded by new ideas and different ways of doing things.
We believe in individual performance within highly professional teams supported by our distinctive values.
To us, teamwork means acceptance, respect, dedication, and the idea that we can achieve more when we all pull together.
Living our values means competing in the marketplace in an ethical way so our name is synonymous with being a credible and valuable business partner.
Through Constant Care and Humbleness, we strive to prepare for the future, while never forgetting that our customers and competitors are key to our ability to improve.
The Regional Infrastructure Engineering role would offer you a unique  opportunity to be a part of an international team where you can challenge  yourself in a dynamic workplace with the chance to travel sporadically and meet different realities with cutting-edge technology.
Method of Application
Interested and qualified candidates should:
Click here to apply online
Company: PepsiCo
Job Opportunity: Quality Controller
Responsibilities
Participate in the implementation of Food Safety Global Standards – PEM, PSIP,IPM, WH, Sanitation, etc
Validation study for HACCP/OPRP
Participate in the coordination of regulatory inspection
Product competitors comparison test
Ensure that lab cleanliness and safety standards are maintained.
Develop and qualify new testing methods.
Train other analysts to perform laboratory procedures and assays.
Perform visual inspections of finished products.
Participate in internal assessments and audits as required.
Identify and troubleshoot equipment problems.
Serve as a technical liaison between quality control and other departments, vendors, or contractors.
Coordinate testing with contract laboratories and vendors (3rd party labs).
Write technical reports or documentation such as deviation reports, testing protocols, and trend analyses.
Write or revise standard quality control operating procedures.
Supply quality control data necessary for regulatory submissions.
Inspect and analyze raw materials.
Review data from contract laboratories to ensure accuracy and regulatory compliance.
Prepare or review required method transfer documentation, including technical transfer protocols or reports.
Perform validations or transfers of analytical methods in accordance with applicable policies or guidelines.
Participate in out-of-specification and failure investigations and recommend corrective actions.
Monitor testing procedures to ensure that all tests are performed according to established item specifications, standard test methods, or protocols.
Investigate or report questionable test results.
Interpret test results, compare them to established specifications and control limits, and make recommendations on appropriateness of data for release.
Identify quality problems and recommend solutions.
Evaluate analytical methods and procedures to determine how they might be improved.
Complete documentation needed to support testing procedures including data capture forms, equipment logbooks, or inventory forms.
Calibrate, validate, or maintain laboratory equipment.
Compile laboratory test data and perform appropriate analyses.
Conduct routine and non-routine analyses of in-process materials, raw materials, environmental samples, finished goods, or stability samples.
Prepare and test samples from all manufacturing stages and handling process, with the goal of determining if the substance meets the standards or requirements set by PepsiCo Nigeria.
Work at the start of the production process (Raw Materials Analysis), during production (In-Process Analysis) or at the end of production (Finished Product testing).
Conduct online approval of Packaging material
Qualifications
Relevant First Degree in a relevant field.
4-5 years of experience in Quality Control – FMCG manufacturing is a strong advantage.
How to Apply
Interested and qualified candidates should:
Click here to apply online
Company – Schlumberger Limited
Job Opportunity: Geophysicist
Job Description
The Geophysicist is responsible for contributing expertise in various acquisition and processing techniques and geophysics, and an understanding of interpretation and inversion.
Responsibilities
Interface consistently with customers and advise them regarding processing parameters.
Process data using the appropriate technology and software.
Ensure that processed data is delivered to customers on schedule.
Define, build and submit test jobs, interpret test results, provide recommendations on parameters and recommend further testing, if required.
Validate the accuracy and efficiency of all testing and production job sequences.
Keep abreast of developments within seismic data processing and communication and data transfer techniques.
Investigate and report on problems encountered during the course of seismic data processing.
Mentor junior staff.
Assist the Project Leader with daily project and personnel management, including velocity picking and quality control. Organize and delegate work.
Forecast resource requirements and report project status.
Archive projects.
Provide technical support in the area of expertise throughout the Sales and Product and Service Delivery process.
Assist as required with the development of technical job designs for Product Line
Assist with identifying areas where new and cost-effective techniques can be applied.
Explore opportunities for value-added products and services.
Consult with Design/Technical Engineer role as required to optimize the technical design.
Assist in real-time incident response, recovery, and investigation as related to the area of expertise.
Assist in evaluating technical viability and overall appraisal of tenders as related to the area of expertise.
Remain current on new technologies.
Maintain customer visibility through active participation in professional society activities and calls for papers.
Understand the competition's technical offering.
Participate in external technical societies and communities.
Contribute, write and review technical publications.
Engage with local universities, Customer institutes and research organizations.
Requirements
We are looking for people that are willing to learn, great attention to details, problem solving abilities, highly adaptable and collaborative skills with the below qualifications:
Bachelor's / Master's in Petroleum Engineering or Geology or relative studies
3 to 5 years' experience in Geophysics
Excellent working knowledge of English is mandatory.
Method of Application
Interested and qualified candidates should:
Click here to apply online
Company: Sujimoto Construction Limited
Job Opportunity: Chief Technology Officer
 About the Job
Are you an experienced CTO (Chief Technology Officer) looking for a new challenge and an opportunity to advance your skills and career in a great working environment?
If you are ambitious, multitasking go-getter able to thrive in the fast-paced environment, we have the perfect job for you!
We are looking for a competent CTO (Chief Technology Officer) who will be our first technology go-to expert and play an integral role in setting the company's strategic direction, development and future growth.
In this position, you will oversee our overall technology development and technology utilization plan an manage all information technology resources of our company.
Responsibilities
Develop technical aspects of the company's strategy to ensure alignment with its business goals
Discover and implement new technologies that yield competitive advantage
Help departments use technology profitably.
Supervise system infrastructure to ensure functionality and efficiency
Build quality assurance and data protection processes
Monitor KPIs and IT budgets to assess technological performance
Use stakeholders' feedback to inform necessary improvements and adjustments to technology.
Communicate technology strategy to partners and investors.
Requirements
B.Sc / BA in Computer Science, Engineering or a related field; MBA or other relevant graduate degree is a plus
Proven experience as a CTO or similar leadership role
Minimum of 5 years of experience
Knowledge of technological trends to build strategy
Understanding of budgets and business-planning
Ability to conduct technological analyses and research.
Excellent communication skills
Leadership and organizational abilities
Strategic thinking
Problem-solving aptitude.
 Method of Application
Interested and qualified candidates should send their CV to: tech@sujimotonig.com using the Job Title as the subject of the email.
E. HEALTH
Company: LifeBank
Job Opportunity: Group Finance Product Analyst
Function of the Role
The Group Financial Product Analyst will be responsible for the growth and development of the product across all LifeBank markets.
He/She will manage the product lifecycle for all LifeBank finance innovations and its subsidiaries.
Key Responsibilities
Responsible for the development and proposal of overall product strategies, innovation, presentation of marketplace outcome projections, as well as product culture development.
Responsible for the development and proposal of overall product strategies, innovation, presentation of marketplace outcome projections, as well as product culture development.
Develop pricing and marketing strategies.
Perform competitor analysis on similar products and services.
Work with digital Product Managers, Sales and Marketing teams to drive products from conception to launch across channels and devices.
Develop forecasts and models helping us track product profitability and market share.
Identify unmet industry needs and disruption opportunities, guiding interdisciplinary teams to deliver innovative products to market.
Test and iterate in small-scale pilots to validate concepts, and refine them to achieve
Prior Small Business and/or Middle Market lending experience is required
Proven experience in and passion for building and shipping great product
Undertakes financial modeling on the products or services of the business as well as of the target markets in order to bring about an understanding of the relations between the product and the target market.
Lead and monitor the market, competitor activities, as well as any price movements and make recommendations that will be used in key decision making.
Drive consumer intelligence through the development of external and internal data sources that improve the business's understanding of the product's market, competitor activities, and consumer activities.
Develop or adopt research tools, sources, and methods that further support and contribute to the business's product marketing management intelligence.
Assist in controlling the operating expenses and the capital expenditure program to ensure adherence to budget limits and relevant authorizations including the establishment of internal controls to cover Group operations
Assist in all financial tasks of the company and ensure optimal use of the company's capital and resources
Assist the CFO in fundraising activities
Perform other tasks assigned.
Requirements
Educational Qualifications:
Bachelor's Degree in Computer Science or Engineering, Healthcare, Finance or any other related disciplines.
An MBA will be considered an advantage.
Experience:
At least 3 years of experience in digital product management and translating business strategy and analysis into corporate-facing digital products
Proven experience (2 years+) in product management and leadership
Demonstrated success in defining and launching products that meet and exceed business objectives
Subject matter expertise in the healthcare and engineering industry is a strong plus
Prior Small Business and/or Middle Market lending experience is required
A deep understanding of working capital needs for SMEs
Project management, Market research, intelligence, Budgeting, financial planning, Business development, Product development is desirable
Experience working with Agile Methodologies and a deep understanding of how B2B software is built
Skills and Abilities:
Excellent written and verbal communication skills
Proven ability to work with cross-functional teams
Ability to handle stressful situations appropriately
Good time and knowledge management skills
Good initiative, time and stress management skills
Good networking, prospecting and closing skills.
Personal Attributes:
Friendly and pleasant
Highly organized and detailed
An excellent leader and team player.
Work Environment:
Work in the office
Work on the field
Will be required to work overtime and on weekends.
Method of Application
Interested and qualified candidates should send their Resume to team@lifebank.ng using the Job Title as the subject of the mail.
Company: RedAid Nigeria
Job Opportunity: Chief Executive Officer (CEO)
Job Description
The position of Chief Executive Officer (CEO) is a unique opportunity to shape and spearhead RedAid Nigeria.
The CEO shapes RedAid strategy, increases its visibility and ensures its recognition as a leading player and innovator in the sector and among key stakeholders.
This position of responsibility will enable you to contribute to advancing RedAid's objectives in the country with a strong commitment to people living with poverty-related diseases.
You will promote and defend the interests of RedAid at regional and international levels.
You will also act as a facilitator between RedAid and DAHW and will ensure synergy and complementarity.
You will work together with an inspiring and motivated team in the programme country.
Your Main Responsibilities
Creating, communicating, and implementing the organization's vision, mission, and overall direction.
Working with the Board of Trustees and the Management Team to develop and implement high-quality business strategies, plans and policies; ensuring their alignment with short-term and long-term objectives.
Taking ownership & accountability of leading, motivating and developing a high performing managerial team.
Overseeing all operations and business activities to ensure they produce the desired results and are consistent with the overall strategy and mission.
Overseeing the organization's financial structure, ensuring adequate and sound funding for its mission and goals.
Representing and promoting RedAid among opinion formers and decision makers at relevant GOS and NGOs forums widely.
Reviewing the financial results of all operations, comparing them with the organization's objectives and taking appropriate measures to correct unsatisfactory performance and results.
Ensuring the RedAid's compliance with all applicable laws, rules, regulations and standards,
Fundraising to expand RedAid's program portfolio and impact.
Evaluating the work of other executive leaders within the organization.
Creating a positive culture in RedAid. This is done by taking actions such as listening to employees and paying attention to diversity and inclusion.
Liaising and cooperating with DAHW structure (global and regional) to maintain synergies in project planning and implementation.
Contributing to the development and strengthening of DAHW's programme portfolio in line with its strategic mandates, including disaster response and humanitarian emergency
Performing other related duties to benefit the mission of the organization.
Your Profile
Higher education (post-graduate degree) – PhD and/or Master's Degree in Public Health or any of the Social Sciences.
At least 10 years' experience in the field of NGOs, international cooperation and/or global public health.
At least 5 years' experience in managerial position with responsibility for human resources.
Very strong organisational skills Proven knowledge of the use of economic analysis of organization's financial situation.
Familiarity with diverse business functions such as fundraising, PR, HR, etc. Proven knowledge of the ability to structure the setup of an organisation in an efficient way and to ensure continuous organizational development.
Ability to build consensus and relationships among executives, partners, and the workforce.
Experience with corporate governance.
Proven negotiation skills.
Ability to work under pressure, plan personal workload effectively and delegate.
Good knowledge of profit and loss, balance sheet and cash flow management and general finance and budgeting.
Sensitivity to RedAid's target groups.
Important Leadership Traits to have:
Strong leadership ability.
Strategic mindset.
Professional business acumen.
Outstanding problem-solving skills.
Excellent ability to lead and manage.
Continually drive effective results.
Communicate effectively at all levels.
Method of Application
Interested and qualified candidates should send their complete Applications (including recent CV, Motivation Letter, Copy of Certificates and References) to: redaidrecruitment@gmail.com using "CEO Application" as the subject of the email.
Note
Only shortlisted candidates will be contacted for interview.
Diversity is one of our core organizational values. We therefore, accept applications regardless of gender, ethnic or social origin, religion / belief or disability.
                                                MID-LEVEL JOBS
Job Opportunities at: Marriott International, Radisson Hotel Group, Wakanow, Ascentech Services Limited, Wema Bank Plc
A. SALES/MARKETING
Company: Marriott International
Job Opportunity: Sales Executive
Position Summary
Contact appropriate individual or department (e.g., Sales, Data Administration, Accounting) as necessary to resolve guest calls, requests, or problems.
Use sales techniques that maximize revenue while maintaining existing guest loyalty to Marriott, including up-selling.
Determine and give complimentaries to guests as gifts for their patronage (e.g., rewards points, show tickets, gift certificates).
Promote awareness of brand image internally and externally.
Process requests for redeeming Marriott Rewards points.
Process all reservation requests, changes, and cancellations received by phone, fax, or mail.
Enter Marriott Rewards information into appropriate software when taking guest reservations.
Answer, record, and process all guest calls, requests, questions, or concerns.
Perform general office duties to support Sales & Marketing (e.g., filing, sending emails, typing, faxing).
Assist management in training and motivating employees; serve as a role model.
Follow all company policies and procedures; ensure uniform and personal appearance are clean and professional; maintain confidentiality of proprietary information; protect company assets.
Welcome and acknowledge all guests according to company standards; anticipate and address guests' service needs; thank guests with genuine appreciation.
Speak with others using clear and professional language; prepare and review written documents accurately and completely; answer telephones using appropriate etiquette.
Develop and maintain positive working relationships with others; support team to reach common goals; listen and respond appropriately to the concerns of other employees.
Monitor the performance of others to ensure adherence to quality expectations and standards.
Read and visually verify information in a variety of formats.
Move, lift, carry, push, pull, and place objects weighing less than or equal to 10 pounds without assistance.
Perform other reasonable job duties as requested by Supervisors.
Requirement
Candidates should possess relevant qualifications
Method of Application
Interested and qualified candidates should:
Click here to apply online
Company: Radisson Hotel Group
Job Opportunity: Sales Manager
Description
o    Ambitious, thirsty for results and love interacting with people? Excited by the energetic and customer centric role of Sales?
o    Then why not come and join us at the Radisson Hotel Group to Make Every Moment Matter! where our guests can relax and enjoy the experience!
o    Our Sales Team with their winning edge and passion for driving revenue and growth, strive to deliver a hospitality experience that is beyond expectation  creating memorable moments for our guests.
o    As Sales Manager, you will join a team that is passionate about delivering exceptional service where we believe that anything is possible, whilst having fun in all that we do!
o    Interested then why not say Yes I Can! as we are looking for passionate people just like you!
Key Responsibilities
o    Ensures the smooth running of the sales department, where all aspects of the hotel's proactive sales initiatives are delivered and total revenue maximised
o    Works proactively to improve guest satisfaction and comfort, delivering a positive and timely response to guest enquiries and problem resolution
o    Develops and implements plans where sales initiatives & hotel targets are achieved
o    Leads and manages the sales team, fostering a culture of growth, development and performance within the department
o    Prepares and is responsible for the departmental budget, ensuring that costs and inventory are controlled, that productivity and performance levels are attained
o    Builds and maintains effective working relationships with all key stakeholders
o    Reviews and scrutinizes the business performance, providing recommendations that will drive financial performance
o    Ensures adherence and compliance to all legislation where due diligence requirements and best practice activities are planned, delivered and documented for internal and external audit, performing followup as required.
Requirements
o    Proven experience in sales with strong problem solving capabilities
o    Excellent leadership skills with a handson approach and lead by example work style
o    Commitment to exceptional guest service with a passion for the hospitality industry
o    Ability to find creative solutions, offering advice and recommendations
o    Personal integrity, with the ability to work in an environment that demands excellence, time and energy
o    Experienced in using IT systems on various platforms
o    Strong communication skills.
How to Apply
Interested and qualified candidates should:
Click here to apply online
 3. Company: Wakanow
Job Opportunity: Corporate Sales Account Manager
Job Objective
Manage portfolios, oversee sales performances, analyze sales numbers and put sales strategies into practice to make improvements as well as achieve revenue targets via account management
Responsibilities
Planning and organizing sales visits
Presenting products and service offerings to the corporate clients
Establishing new business leads and closing new accounts
Ensuring monthly Target of sales budgets and number of new accounts are met.
Attends trade exhibitions, conferences and meetings to broker deals and close sales
Coordinate and close accounts of SME's
Work to achieve monthly or annual targets
Research and recommend prospects for new business opportunities
Research and analyze tools to enhance DIY by corporates
Build and maintain relationships with clients and prospects
Stay current with trends and competitors to identify improvements or recommend new products
Collect and analyze information and prepare data and sales reports
Build and maintain professional networks
Meet with potential clients to determine their needs
Track sales trends of Corporates and provide feedback on improving conversions
Generate weekly and monthly sales report of portfolio account.
Organize forums to build networking
Ensure SLA's are adhered to on the side of corporates and operations team
Ensure invoice are sent as per SLA and track payments by corporates
Requirements
Excellent written and verbal communication skills as well as strong interpersonal skills
Well-developed lateral and analytical thinking skills
Must have 3-5 years of job-related experience required
Essential excellent project management skills; able to deliver tasks within tight deadlines
Strong consultancy skills; able to identify underlying issues to business/ people problems
Creative and innovative; able to design new and effective solutions
Resilient and tenacious; able to pursue goals despite obstacles
Excellent communication skills with ability to convert into sales
Skilled in product research and development
Managerial skills – Ability to delegate work, set clear direction and manage workflow. Strong mentoring and coaching skills
How to Apply
Interested and qualified candidates should:
Click here to apply online
4. Company: Ascentech Services Limited 

Job Opportunity: Sales & Service Executive
Responsibilities
Keeping the record of PFIS, LPOS, Invoices, Payments, Sales, etc.
Responsible for rendering effective customers service to all existing client
Responsible to reconcile all the client's account
Resolves customer complaints by investing problems, developing solution, preparing and making recommendation to management.
Responsible to track production, keep the record of stock
Follow up for payment collection and keeping their record accurately.
Must have good understanding of products knowledge.
Requirements
HND / B.Sc in any relevant field
Minimum a 1 year experience in Sales & Service Executive
Method of Application
Interested and qualified candidates should send their CV to: cv@ascentech.com.ng using the Job Title as the subject of the mail.
5. Company: Wema Bank Plc
Job Opportunity: Relationship Management Officer 
Job Summary
The ideal candidate will contribute to business development and execution of branch sales plans to achieve desirable profitability, foster a productive, value- producing relationship between the bank and customers and support the Business Development Managers to grow a portfolio of profitable customers in pursuit of specific sales, service, growth, and opportunity targets.
Job Description
Sales management:
Execute branch sales strategy reflective of the local market conditions to ensure that sales targets are met. This includes having product knowledge, cross selling and keeping up to date with changes and developments in the local market/area to drive optimal achievement sales opportunities.
Conducts daily meetings with the sales team (RMO and MA) and carry out reviews on the previous day and jointly plan for the week ahead.
Manages and maintains current business relationships and seek new accounts through sales.
Engage in business development activities and solicitation of new business; be actively involved in instilling and maintaining a positive sales environment through education of the Bank's products and services.
Risk management:
Ability to identify an acceptable level of lending risk, in line with the bank's risk appetite statement, and to maximise profit from that transaction.
Comply with the Bank's complaint resolution process to resolve the matter, maintain our high service standards and mitigate further risks / losses.
Minimize risks through adherence to KYC compliance as per the bank policies and procedures in all your operations to minimize losses due to frauds.
Discuss loan terms and conditions, and conduct collateral risk analysis to ensure compliance with the banks policies and procedures.
Financial management:
Extract and analyse financial statements, cash flow forecasts and other complex financial reports, providing accurate assessment.
Perform prequalification assessment and analysis of financial condition and risk of financing requests within framework of Bank credit culture and current economic and industry trends.
Analyze financial statements of new customer and evaluate all loan documents.
Contributes to the growth of deposits, loans and overdrafts to increase profitability of the branch.
Customer service:
Delivers and maintains customer service standards at all times, for improved service delivery.
People management:
Collaborate with peers in the branch to ensure effective support and service delivery.
Contribute to developing a positive and proactive Safety and Wellbeing culture including meeting all safety and wellbeing compliance requirements.
Role model and live the Bank's Values while adhering to all corporate HR policies.
Educational Qualification an Experience
Candidates should possess a B.Sc. Degree in Banking and Finance, Business Administration, Digital Marketing, or any other related field.
2-8 years of work experience in Commercial Business at any reputable bank or financial institution.
How to Apply
Interested and qualified candidates should:
Click here to apply online
B. FINANCE/DIRECTOR
Company: Willers Solutions Limited
Job Title: Accountant
Job Objective
o    To support the Finance Department by managing daily accounting tasks.
o    You will be part of a team of professionals working to maintain order and transparency for the company's finances.
Responsibilities
o    To manage the day-to-day operations of the Finance Department. Preparation of invoices, purchase orders, payment vouchers, requisitions, etc.
o    Oversee accounts payable and receivable.
o    Accounts Payable/Accounts Receivable processes including entering daily invoices/ bills/ journal entries.
o    Research and resolve invoice discrepancies.
o    Review aging reports and follow up with Customers regarding overdue balances.
o    Follow up on WHT remittances.
o    Analyze expenses to evaluate cost cutting opportunities to drive value to the portfolio companies.
o    Communicate with vendors and clients concerning billing and transactions. General ledger
o    Manage general ledger and carry out month-end and year-end close out processes, reconciliation of journal entries.
o    Perform all related accounting functions required to maintain the general ledger in compliance with IFRS and company policy and procedures.
o    Coordinate month-end and year-end closing activities to ensure timely reporting as well as assist with yearly public audits.
o    Review financial and accounting records and correct errors as required. Analyze and review all postings into the ERP, Prepare and post adjusting journal entries where required.
o    oversee accounting operations, review, and reconcile journal entries, transactions, and financial activities, monitor and review accounting documents for accuracy, completeness, and compliance with Federal and state regulations.
o    Assure journal entry information is complete and accurate and verify accuracy of supporting documentation. Fixed assets Management
o    Maintains the fixed assets register and ensure entries and records are up to date.
o    Update the Fixed asset register with new additions, disposals, revaluations etc. Inventory mgt
o    Obtain thorough overview of inventory for the group.
o    Periodic Reviews of inventory transactions ensure accuracy, accurate posting, and warehouse analysis. Carry out regular intermittent Spot counts, prepare Monthly inventory status reports.
o    Carry out regular Bin card checks.
o    Establish and execute internal controls to monitor, track stock and prevent leakages.
o    Regular review of inventory ledgers, reconciliation to ensure Stock issues, purchases and all inventory movement has been recorded on the ERP.
o    Regular Reconciliation of inventory ledger balances to physical quantities. TAX, audit Regulatory & Compliance
o    Liaise with external Auditors, Tax Auditors as required for the preparation of financial analyses and reports.
o    Responsible for researching, registering, and ensuring compliance with all state and Federal tax requirements.
o    Oversee annual external audits and monthly and annual tax filings.
o    Monthly and periodic computations and reports of monthly payables for FIRS & LIRS for the group, as well as total outstanding for the group
o    Responsible for Monthly filing for VAT, WHT, PAYE and all applicable taxes
o    Thorough overview of all compliance issues, licenses and certification required by the group.
o    Preparation of monthly payroll, statutory payroll deductions and pay slips.
Requirements
o    B.Sc. or HND in Accounting or Finance.
o    Minimum of 3 years accounting experience.
o    Solid analytical, problem solving and interpersonal skills.
o    Intermediate to advanced Excel skills.
o    Ability to multi management and ability to meet required reporting deadlines.
o    Knowledge of financial statement reporting and internal controls.
o    Excellent oral and verbal communication skills.
o    Good understanding of accounting and financial reporting principles and practices.
o    Strong Financial analysis skills.
o    Ability to communicate reports/updates in both written and oral formats as at when due.
o    Other knowledge/experiences could be added advantage.
o    -task and work with multiple departments.
o    Excellent time Method of Application
Interested and qualified candidates should forward their Applications to: anu.adekunle@willerssolutions.com using the job title as the subject of the mai
  2. Company: UAC Foods Limited
Job Title: Treasury Manager
Job Summary
Responsible for the assessment, monitoring, planning and management of the efficient utilization of cash and financial services in a manner consistent with the objectives of the Company (UAC Foods Limited and Spring Waters Nigeria Limited).
Duties & Responsibilities
Cash & Working Capital Management:
Advise management on the liquidity situation of the company, gearing level and structure of the cost of funds and thus ensuring adequate proactive planning for short-term liquidity and long-term solvency.
Assess, monitor, plan and manage working capital & cash flow for UFL Group to ensure liquidity for the business to meet her short-, medium- & Long-term obligations.
Monitor the transfer of funds from various remittance accounts into UFL Group (SWAN account inclusive) main operation accounts and allocate available funds to areas of the company's need.
Forecast daily cash requirements and execute daily financing decisions.
Ensure profitable short/medium term investment of surplus funds at minimum risk and with the objective of easy divestment, while at the same time identifying borrowing opportunities in the financial market that are cost effective.
Assess investment performance benchmark and recommend changes to investment policies based on market conditions.
Monitor and ensure verification and accuracy of all bank charges, income from investments and ensure that golden circle limits set for each bank is observed.
Manage appropriate accounting procedures and processes for finance income, investments and periodic IFRS 9 impairments.
Banking Relationship Management:
Constant engagement with executives of financial institutions and monitor the performance of Banks. Also, monitors the company's exposure to each bank and ensure that the company's fund and facilities are not put at risk.
Maintain close contact with the forex and money markets to keep abreast of trends and developments regarding the interplay of interest rates, forex rates and purchases/utilization.
Trade services / forex transaction management:
Monitor import documentation process to ensure that target lead times are achieved and ensures duty cheques and other charges are paid promptly to minimize port clearance delays.
Ensure minimal exposure to fluctuations in forex by type of foreign contracts and financing.
Responsible for compliance with CBN's exchange control guideline on documentation of Form M and A, LC and Bill of Entry and direct remittances.
Treasury reports:
Prepare regular reports on UFL cash synopsis, investments and bank exposure for Board meetings and Investment Committee.
Preparation of monthly cash flow forecast and Treasury report for UFL and UACN Plc.
Requirements
Minimum of 6 years of relevant experience in Treasury Management.
Bachelor's Degree or Higher National Diploma in Accounting / Finance or any other related course with a professional certification- ACA, ACCA or ACIB.
How to Apply
Interested and qualified candidates should:
Click here to apply online
Click here for more information
3.  Company: Dangote Group 
Job Title: Manager, Finance
Job Summary
Oversee/ assume responsibility for ensuring effective implementation of/ compliance with DCP's control policies and procedures in all areas (financial transactions, operational activities and IT systems).
Key Duties and Responsibilities
Preparation of management accounts for export organisation on a monthly basis to enable management take decision.
Preparation of export's budget in-line with corporate objectives; monthly tracking and monitoring of company's performance against budget through variance analysis.
Preparation of appropriate schedules to support internal and external audit and liaise with auditors on the audit process and procedures.
Review of the different components of transit charges due to the various foreign authorities and negotiation thereof, for cost reduction in the export organisation of the company's operations.
Management and reconciliation of offshore bank accounts for reimbursement and funding to enable timely payments of transit and toll charges to the necessary international authorities.
Preparation of ageing report, reconciliation of account receivables with the customer statements and sort out inter-company settlements.
Ensures the credit limit set by Risk Management is not surpassed and all due collections are collected promptly.
Monitors and supervises data entry team and ensuring proper record keeping of all export transactions across the countries of export.
Comparison of actual performance with the budget to enable management take informed decisions at the right time.
Computation of Export Expansion Grant claims from Federal Government of Nigeria based on current rating by Nigerian Export Promotion Council.
Perform such other functions as may be assigned by your supervisor from time to time.
Requirements
Bachelor's Degree or its equivalent in Accounting or Finance.
Postgraduate degree in a related field
Minimum of eight (8) years relevant work experience.
Relevant professional qualifications such as: The Association of Charterd Certified Accountants (ACCA), The Institute of Chartered Accountants of Nigeria (ICAN)
Skills and Behaviours:
Good understanding of trends, challenges, opportunities, regulations and legislations relating to the cement manufacturing industry.
Advanced accounting knowledge, including experience with International Financial Reporting Standards (IFRS).
Working knowledge and demonstrated experience in the use of accounting packages and systems, including SAP.
Ability to gather, collate and analyze information/ data effectively and efficiently.
Good problem-solving skills.
Attention to detail.
Good interpersonal relationships and people management skills.
Good oral and written communication skills.
High ethical standards and integrity.
Proficiency in the use of MS Office tools.
Benefits
Private Health Insurance
Paid Time Off
Training & Development
Method of Application
Interested and qualified candidates should:
Click here to apply online
4.  Company: Mano Africa 
Job Title: Finance Leader
 Job Description
Supervise and manage financial department staff, including accountants and financial assistants
Create monthly, quarterly, and annual reports to identify results, trends, and financial forecasts
Manage cash flow by tracking transactions (revenue, billing, A/P, A/R, …) and regularly reviewing internal reports
Input the monthly payroll into the accounting records, and liaise with the HR Department
Ensure that all financial transactions are properly recorded, filed, and reported
Record financial transactions in timely manner
Support month-end and year-end closing processes
Prepare the monthly taxes and resolve of any issues, including VAT inspections
Take responsibility for the year-end audit
Assist in establishing and implementing financial reporting systems to comply with government regulations and legislation
Collaborate with auditing services to ensure proper compliance with all regulations
Develop budgets and financial plans for the company based on research and data reports. and prepare variance reports monthly to keep budget in check.
Develop and enforce internal controls to maximize protection of company assets, policies, procedures, and workflow
Document business processes and accounting policies
Assist in establishing financial and operating benchmarks, monitoring and reporting standards
Create systems to prevent errors in data collection and calculations
Report to the Head of Finance with timely and accurate financial information
Assist the Head of Finance in presenting reports to senior executives, stakeholders, and board members.
Assist the Head of Finance in other duties as may be reasonably needed.
Requirements
Advanced Degree in Finance or a related field
Proven working experience as a Finance Leader/Manager
6+ years of overall Finance experience
Fluency in English is mandatory requirement
CPA or CMA preferred
SAP experience is a strong plus
Previous experience in managing a finance team and/or subordinates
Experience with creating financial statements
Experience with general ledger functions and the month-end/year end close process
Excellent accounting software user and administration skills
Knowledge of local taxation, payroll procedures etc.
 Method of Application
Interested and qualified candidates should:
Click here to apply online
5.  Company: The African Union (AU)
Job Title: Director General of the Africa Centres for Disease Control and Prevention (Africa CDC)
 Purpose of Job
The Director General of the Africa Centres for Disease Control and Prevention (Africa CDC) will serve as the Chief Executive Officer ('the CEO') and will oversee the delivery of the core functions and key set objectives of the organisation.
In this regard, the Director General executes the mandate stipulated in the Statute of Africa CDC as well as any other tasks as may be assigned to him/her by the relevant governing organs.
The Director General, in executing its mandate, shall respect and adhere to the Statute of Africa CDC and other applicable administrative and operational rules and regulations of the African Union.
The Africa CDC mandate as stated in the Statute document is as follow:
Establish event-based surveillance in order to detect potential disease threats from informal, non-structured sources that often circulate outside the official health sector;
Assist Member States to address gaps in International Health Regulation compliance;
Support public health emergency preparedness and response;
Map the regional- and country-level hazard and risk assessments for Member States.
The Director General of Africa CDC shall be responsible for the provisions of the implementation of the strategic priorities of the Agency as stated in the Africa CDC Statute.
He/she is responsible for the formulation and implementation of substantive work programs for the Regional Collaborating Centers and ensures that programmed activities are carried out in a timely fashion.
Main Functions
Is responsible for the overall management of the Africa CDC;
Implements directives from the Board and the Council of Heads of State and Government (CHSG) of Africa CDC may be applicable;
Prepares the program, financial and operational reports of the Africa CDC;
Drafts and submits Africa CDC's budget, report on activities, rules of procedure and Plan of Action of the Africa CDC to the Board for approval and submission to the AU Policy Organs;
Attends meetings of the Board and the Africa CDC Advisory and Technical Council (ATC) and act as Secretary to the Board and ATC;
Collects and disseminate findings on disease control and prevention related research.
Ensures the production and publication of the periodical bulletin of the Africa CDC;
Bears final responsibility for the scientific integrity of technical data, bulletins, publications, recommendations, or guidelines issued by the Africa CDC
Builds, directs, manages, and ensures implementation and effectiveness of the Africa CDC;
Acts in a leadership capacity during activation of the Africa CDC Emergency Operations Center, which may include in certain circumstances, either appointing another staff member or serving as the public health Incident Manager
Establishs and forges relationships with national public health institutions and international organizations to collaborate and facilitate the development and integration of public health initiatives and activities across broad areas;
Performs any other functions as may be assigned in line with the objectives of the Africa CDC.
Sets and implements a strategic agenda / mandate related to infectious diseases, surveillance including promotive, preventive, and therapeutic aspects for infectious diseases and non-communicable diseases of public health importance in Africa.
Acts as a custodian of all records and the official seal of Africa CDC.
Appoints officers and other employees of Africa CDC as may be delegated by the board in the prescribed manner as per the African Union Staff Regulations
Supervises and control the administration of Africa CDC and its employee, management including disciplinary procedures as per the African Union Staff Regulations and Rules
Authorizes payments and incur expenditures in accordance with the financial rules as prescribed the African Union Financial Rules and Regulations
Executes deeds, documents, and contracts on behalf of center in a manner delegated by the board and as per the African Union prescribed rules and regulations
Proposes budgetary estimates of Africa CDC in consultation with the chief financial officer for approved by the African Union Policy Organs
Takes steps for controlling and implementation of the functions of the Africa CDC, decisions of the Heads of States and Government, the Executive Council, the Specialized Technical Committee on Health, and the Board.
Prepares Annual Health Report (surveillance, disease control, pandemic, etc.) related to the African Continent to the Board for approval.
Upon approval by the chairperson, negotiates grants, funding and receives donations for the benefit of the Africa CDC generally or for specific projects.
Will perform such functions as directed and assigned by the Board.
Acts as the de facto professional leader for the public health profession across all AU member states
Specific Responsibilities
Provides advice on epidemics, disease outbreaks, preventive, control, surveillance and response of Africa CDC for any outbreak to the Board and African Union Policy Organs.
Prepare and apply the principles and techniques of emergency/preparedness at continental and regional levels and provide support for national levels.
Develops and monitors Emerging Infectious diseases strategy and units, the functions of which shall include:
Surveillance/monitoring of emerging infections and conditions of public health importance via scientific and modern methods and technologies.
Analysis / interpretation of surveillance data and information.
Formulation of emergency response to prevent, control and manage emerging infections.
Formulation of disease prevention programs which shall institute population-based and individual-based prevention interventions that aim to minimize the impact of infectious disease outbreaks on the loss of life and property and to reduce the risks associated with the disease in Africa.
Support to regional entities and national governments  on managing drug and vaccine strategies
Support the provision of guidance on health promotion and health security
Communication and Coordination/collaboration with International, Regional and National Organizations for development of strategies of disease control.
Dissemination of information and communication with the public for implementing and mitigation strategies.
Management of ongoing vertical disease control programs such as Malaria, Polio, HIV, Hepatitis, Tuberculosis etc.
Management of future emerging infections special disease programs as identified by experts such as carbapenem resistant Enterobacteriaceae, drug-resistant typhoid, COVID-19 etc.
Assesses, examines, and incorporates cutting-edge innovation (as feasible) in public health laboratory and pharmaceuticals.
Ensures  that preventive activities contained in a program include vaccination and post-exposure prophylaxis, provision of information on behavioral and health risks, counselling, nutritional and food supplementation; hygiene and health services; and screening programs for early detection of disease.
Leads, with the assistance of the Board and all continental and national public authorities, to develop and maintain a surveillance system to monitor infections and conditions of public health importance.
Leads Africa CDC to develop a testing and quarantine policy for the augmenting of the contact tracing efforts of exposed or infected individual.
Ensures that Africa CDC shall take all measures within its power and capacity and provide all assistance to the governments and authorities and the public to address a health emergency or epidemic.
Ensures that the Africa CDC establishes and categorizes levels of a health emergency or epidemic and from a time-to-time upgrade or downgrade the level of a health emergency or epidemic.
Ensures that Africa CDC with collaboration of Board shall withdraw its declaration of a health emergency or epidemic when satisfied that the reasons for such declaration have ceased to exist.
Ensures that Africa CDC, in the event of a health emergency or epidemic, prepares, establishes and provides screening and testing protocols.
Coordinates / collaborates with International/National Health Organizations and ensures a scientific evidence-based recommendations to inform AU public health policy.
Upon declaration of a state of health emergency or epidemic, shall advise and recommend measures to the Board, African Union Policy Organs, relevant authorities, and the public.
Leads/Participates/Oversees the Declaration of Health Emergency / Epidemic  of the Africa Center for Disease Control on the basis of continental, regional, and national  disease surveillance data received through regional  and national disease surveillance centers or reporting by health care professionals and health care institutions or due to an extraordinary event that constitutes a public health risk through the international spread of disease declare a regional  or continental  Health Emergency or Epidemic after having determined following:  a disease or disorder presents a serious risk to the public at large; or that an outbreak of infectious disease is significant enough to warrant the declaration of a health emergency; or that an outbreak has significant potential to imminently affect continental, regional, or national security or the health and security of African citizens, domestically, or internationally, through local or imported transmission.
Academic Requirements and Relevant Experience
Degree of Doctor of Medicine or Ph.D in Relevant Medical Sciences from a recognized institute or university. In addition, to the Doctor of Medicine or a Ph.D, a Master's Degree in public health (MPH), or epidemiology or equivalent is required.
At least 15 years of experience in public health management, planning, or public policy development with evidence of ever-increasing levels of responsibility at the national level or above.
At least 15 years' experience providing scientific leadership in formulating, implementing, and evaluating both event and indicator-based surveillance;
At least 15 years' experience in management of high public health structure at regional or continental level.
Several years of experience as senior official level, ideally as minister of health or permanent secretary in a Member State will be an added advantage.
Required Skills
Demonstrate strong leadership and management experience, excellent organizational human and financial management skills, very good interpersonal skills and ability to organize and motivate others and to work in a multi-cultural environment;
Excellent communication skills and ability to Interact with a variety of stakeholders including, at a high level and excellent report writing and reporting skills to diverse audiences and at various levels;
Excellent strategic visioning, planning, Implementation, monitoring and evaluations and reporting skills;
Demonstrated record of setting clear standards for accountability, probity, value for money and risk management and zero tolerance to fraud and corruption; for ensuring sound and transparent financial management; and delivering continuous improvement, impact, efficiency and effectiveness;
Demonstrated intellectual leadership, creativity and proven ability to propose new ideas and lead on new ways of working across silos in a complementary and synergistic way for a prosperous, healthy and peaceful Africa;
Proven track record of change management and accomplishments at the regional, national or international level with strong resource mobilization, political and diplomatic skills;
Demonstrate clear understanding of scientific evidence and ability to translate scientific evidence into recommendations for public health policy
Good grounding on regional and international policy frameworks and strategies on the African developmental agenda and specifically Agenda 2063 and the SDGs;
Working knowledge of research, policy development and analysis, programs development and management, and project management.
Proficiency in one of the AU official working languages (French, English, Portuguese, Arabic) and fluency in another AU language(s) will be an important added advantage
Leadership Competencies:
Strategic Focus
Change Leadership ….
Strategic Risk Management
Developing Organizational Capability
Core Competencies:
Building Partnership:
Drives Accountability Culture
Learning Orientation
Communicating with impact
Functional Competencies:
Conceptual Thinking
Job Knowledge and information sharing
Drive for Results
Fosters Innovation
Tenure of Appointment
The appointment will be made on a regular term contract for a mandate of four (4) years, of which the first twelve months shall be considered as a probationary period. Thereafter, the mandate shall be renewable once.
Gender Mainstreaming
The AU Commission is an equal opportunity employer and qualified women are strongly encouraged to apply.
Languages:
Proficiency in one of the AU working languages (Arabic, English, French, Portuguese, and Spanish) and fluency in another AU language is an added advantage
Remuneration
Indicative basic salary of US$  143,306  (SP3 Step1) per annum plus other related entitlements e.g. Post adjustment (46% of basic salary), Housing allowance up to US$  72,000.00   (per annum), and education allowance (100% of tuition and other education-related expenses for every eligible dependent up to a maximum of US$ 10,000.00 per child per annum), for internationally recruited staff and a maximum of $3,300 per child per annum for locally recruited staff.
 Method of Application
Interested and qualified candidates should:
Click here to apply online
Note
Only candidates who have met all the requirements of the post and have been selected for an interview will be contacted.
Only applications registered online with a complete curriculum vitae (CV) and a Manifesto attached will be considered. The manifesto will not have more than five pages, with Font size 12.
The Africa Union is an equal-opportunity employer, and female candidates are strongly encouraged to apply.
 C. IT/ENGINEERING
1. Company: AETI Power Systems and Controls Limited
Job Title: Production Engineer
Job Description
o    Mechanical/Electrical Studies Review the tender documents (specifications, BOQ, drawings), by performing a site inspection if needed, and preparing the designs as per the requirements (generator set sizing, sound level); to assist with the mechanical pricing based on project study.
o    Drawings Preparation Prepare the drawings while using the retrieved specifications, working on the needed calculations of sound level, height, width, depth, etc., and reviewing with the Production Manager, to ensure no errors occur.
o    BOQ's Preparation Prepare Bills of Quantities (BOQ's) for the related design, in terms of providing needed material, amounts, and their cost estimations under the direction of the Production manager and related supervisors, to start the purchasing process.
o    CNC/NC and Design Machines
o    AutoCAD, Solid work is a must.
Method of Application
Interested and qualified candidates should send their CV to: chidiebele.maduagwuna@aetinigeria.com using the Job Title as the subject of the mail.
2. Company: JMG Limited
Job Title: Quality Control (QC) Inspector (Cutting & Bending)
Brief Description
Check the quality of all incoming and outgoing material, products and plates before bending/manufacturing process while maintaining high levels of quality standards.
Check quality of metal sheets and plates before bending/manufacturing process.
Check the thickness of the metal sheet through veneer caliper before cutting.
Arrange cut part before bending
Check the quality and quantity of the bent part.
Inspect bent part with the aid of measuring tape and tri-square
Ensure the shop floor is free from debris
Read blueprints and instructions to comprehend the quality expectations for the product and supplies.
Approve or reject raw materials with respect to quality standards and record supplier performance.
Select output samples and check them using appropriate methods (measuring dimensions, testing functionality, comparing to specifications etc.).
Use automated systems to perform complex testing procedures.
Maintain records of testing, information and various metrics such as number of defective products per day etc.
Inspect procedures of the entire production cycle to ensure they are efficient and comply with safety standards.
Monitor the use of equipment to ensure it is safe and well-maintained and discard any that doesn't meet requirements.
Prepare and submit reports to the quality manager, provide root cause analysis and execute corrective action plans.
Coordinate safety-related functions and personnel, ensure bending operators' adherence to safety protocols, and verify that all equipment is operating within safe limits.
Ensure continuous improvement to current operations to enhance efficiency.
Verify alignment and dimensions of product with the use of digital protractor and other devices and also solicit observations from operators.
Mark defective pieces and recommends scrapping or methods for reworking.
Maintain records, inspection results, and performance documentation.
Submit quality evaluation and analysis of Statistical Process Control report on daily production achieved.
Take up IMS responsibilities such as reporting unsafe act, condition or procedure in the work place, participating in fire or emergency drill at work, participating in incident reporting and investigation when necessary and adherence to Company policies
Minimum Requirements
Degree in Quality Engineering or Quality Management or equivalent. Any Quality Certifications such as Quality Auditor, Quality Improvement Associate, and Six Sigma Certifications would be a plus.
Must have 3-5 years of proven work experience in quality inspection, auditing and testing in a manufacturing environment and/or in the quality field.
Method of Application
Interested and qualified candidates should send their CV to: career@jmglimited.com using the Job Title as the subject of the email.
Company: The Confederation of African Football
Job Title: Facility Management Officer
 Job Description
Ready to lead a new era in African football?
You believe you have the educational background and professional experience to elevate the organization to the highest international standards? CAF is looking to recruit a Facility Management Officer.
The position will be based in CAF Headquarters – Cairo, Egypt.
Responsibilities
Plan and coordinate all installations (telecommunications, heat, electricity etc.) and refurbishments.
Manage the upkeep of equipment and supplies to meet health and safety standards.
Review utilities consumption and strive to minimize costs.
Handle insurance plans and service contracts.
Responsible for all billing cycle of all building items (Phones, electricity, water, gas bills)
Follow up on all CAF Premises
Inspect buildings' structures to determine the need for repairs or renovations.
Control activities like parking space allocation, waste disposal, building etc.
Allocate office space according to needs.
Keep financial and non-financial records.
Requirements
Bachelor's Degree in Engineering.
3+ years' experience in facility management.
Good command of AutoCAD.
Fluent in English and Arabic language both written and spoken; command of French language is a plus.
Critical thinking, problem-solving skills, and ability to work in a fast-paced environment.
Excellent oral and written communication skills.
We Offer
An interesting and varied job in an exciting and innovative international organization.
Attractive employment conditions.
The opportunity to be part of a highly committed international team.
Quality social security coverage.
An excellent pension schemes.
How to Apply
Interested and qualified candidates should send their Application in English (Motivation Letter, CV, Diplomas, and Reference Letters) to: careers@cafonline.com using the Job Title as the subject of the email.
Click here for more information (PDF)
Note
Only direct applications who meet all the required criteria will receive consideration.
Only qualified applicants will be considered for employment without regard to gender, race, age, skin colour, nationality, religion, sexual orientation, or on any other grounds.
If you have the necessary qualifications and are keen to work for a top international sporting organization, submit your Application in English (Motivation Letter, CV, Diplomas, and Reference Letters).
Company: International Breweries Plc
Job Title: Brewing Operator
 Job Purpose
The primary function of this position is to operate and maintain defined Brewing equipment and related processes to achieve optimal effectiveness.
Key Roles and Responsibilities
Operating and Process Control:
Operating equipment in Brewing process areas according to VPO standards
Constantly reviewing process performance against target, and recording short stops and correcting any out of controls using the VPO tools
Recording waste and movement of product on the appropriate documentation or information systems. Review trends to identify & resolve problems.
Maintenance of Plant and Equipment:
Carrying out autonomous operations as defined for the process areas.
Identify defective plant, and report these through to the Process Artisan or Team Leader to assist with resolution.
Assisting the Process Artisan/Machine specialist in executing running repairs on shift.
Quality Control and Analysis:
Carrying out the required quality checks and analyses and recording the results on the appropriate information system.
The list of quality checks to be executed is contained in the work instructions.
 React to the results using the VPO tools supplied.
Communication:
Actively participate in shift meetings, asking questions to test understanding and contributing suggestions. making use of the action logs to record issues, problems and improvement opportunities.
Fully understand the team Dream and contribute in achieving it.
Make use of relevant communication media (e.g. shift logbook) to stay informed and inform others of issues.
Complete required hand over to incoming shift team members, ensuring the issues relating to plant performance, quality and maintenance are communicated.
Problem Solving:
Where problems occur, use the VPO problem solving tools to resolve and record the issues.
Job Requirements
Candidates should possess a B.Sc. / HND or equivalent in Engineering.
Experience in Brewing process Environment
Traits & Competences Required:
A logical, analytical problem solver who can operate in a fast-paced environment.
A team player
High level of initiative and energy
How to Apply
Interested and qualified candidates should:
Click here to apply online
Company: Frigoglass Industries Nigeria Limited
Job Title: Individual Section (I.S) Specialist
Job Purpose
Installation, setup, maintenance, repair and handling of hollow glass machines, Individual Section Machine (I.S machines)
Responsibilities
Implementation of Standard Operating Procedures (SOPs)
Plan preventive maintenance of Individual Section Machines (I.S machines)
Evaluate and raise running spares
Improved and quick response to machine breakdowns
Consistent study of technical reports/equipment history & staff development
Maintain Individual Section machines (I.S. machines) running parts, setting up of the machines for job changes
Fitting or modification of finished parts of the machines
Qualifications & Experience
University Degree or Higher National Diploma (HND) in Mechanical Engineering or Automobile Engineering or any other related field.
At 1-3 years working experience
Good troubleshooting skills and ability to analyze faults on bottle making machines
Good knowledge of pneumatic machines
Knowledge of repair of heavy-duty engines
Use of Microsoft offices – MS Excel, MS Words and Power Point.
Method of Application
Interested and qualified candidates should:
Click here to apply online
                                GRADUATE ENTRY JOBS
Company: Choice Talents NG
Job Title: Engineering Graduate Trainee
Responsibilities
Successful trainees will work in any of the following capacity:
Auto Electrician
Auto Mechanic
Vulcanizing Technician
Spray Painting Technician
Auto Fibre Technician
Requirements
HND / B.Sc in a related Engineering field from reputable institutions
Not more than 30 years of age
Knowledge of Micro-soft office suite
Good communication skills
Attention to details and willing to learn
Good team and trainability skills.
Method of Application
Interested and qualified candidates should send their CV to: jobs@choicetalents.com.ng using the Job Title and Location as the subject of the email. e.g. "Engineering Graduate Trainee – Benin".
Company: Beacongate Limited
Job Title: Management Trainee
Job Description
Communicate effectively with all staff members.
Provide support to the executive & senior management team.
Ensure correct and timely reporting.
Drive daily operations & service of all areas of business.
Complete all assigned tasks & responsibilities and assist with day-to-day operations.
Gaining knowledge of the company's policies, protocols & processes.
Traveling to different locations & participating in daily operations as required.
Qualifications
Candidates should possess a Bachelor's Degree with 0-1 year work experience.
How to Apply
Interested and qualified candidates should send their Applications to: bgatecareers@gmail.com using the Job Title as the subject of the email
Company: Food Concept
Job Title: Graduate Trainee
Job Description
Operations (Health & Safety, Loss Control)
Business Planning and Financial Control
Customer Service
People Management.
Sales Building.
Recruitment Criteria
Candidates must possess minimum of (second class lower credit or lower credit) in bachelor's degree or Higher National Diploma or its equivalent
Candidate must have completed NYSC with evidence of discharged certificate or exemption letter
External candidate who wishes to apply for Assistant Manager or Restaurant Manager role must have at  least 2 years' experience in similar position
Only applicant living close to the restaurant location should apply
Applicant is flexible to work any 6 days of 7 days
Required to work early or late shift.
Method of Application
Interested and qualified candidates should
Click here to apply online
Note: Only shortlisted candidates will be contacted.
Company: Deloitte
Title: Risk Advisory Graduate Recruitment 2023
About Risk Advisory
Deloitte's Risk Advisory helps clients focus on areas of increased risk; address the entire spectrum of emerging risks, including disruption due to innovation, cyber, geopolitical, and other trends; and pursue intelligent risk-taking as a means to value creation.
Risk Advisory Services:
Controls, Transformation & Assurance:
Deloitte's Controls Transformation and Assurance (CTA) provides insights to help organizations better understand their business and the technology risks that may disrupt it.
Leveraging on our global network and in-depth industry knowledge, we assist organizations mitigate risks associated with internal systems, processes, projects, applications, data and third-party reliance.
Cyber Risk Services:
Cyber Risk services help organizations confidently pursue their strategic growth, innovation and performance objectives through proactive management of associated cyber risks.
Governance, Regulatory & Risk:
Governance, Regulatory and Risk (GRR) help organizations improve performance through effective management of regulatory, financial, operational, and compliance risks.
Data Analytics:
Uses data to drive business strategy and performance. This includes looking backward to evaluate what happened in the past to forward looking scenario planning and predictive modelling.
Qualifications
Be willing to live our purpose of making an impact that matters.
Have Graduated from a recognized University/ Polytechnic with a minimum of a 2.1 or its equivalent in any discipline.
Have a minimum of five (5) credits (including Maths and English) in one sitting.
Be maximum of 26 years old.
Have completed the National Youth Service Corps (NYSC) scheme.
Not have written the Deloitte aptitude test before.
How to Apply
Interested and qualified candidates should:
Click here to apply online
Company: DreamLabs
Job Title: Graduate Trainee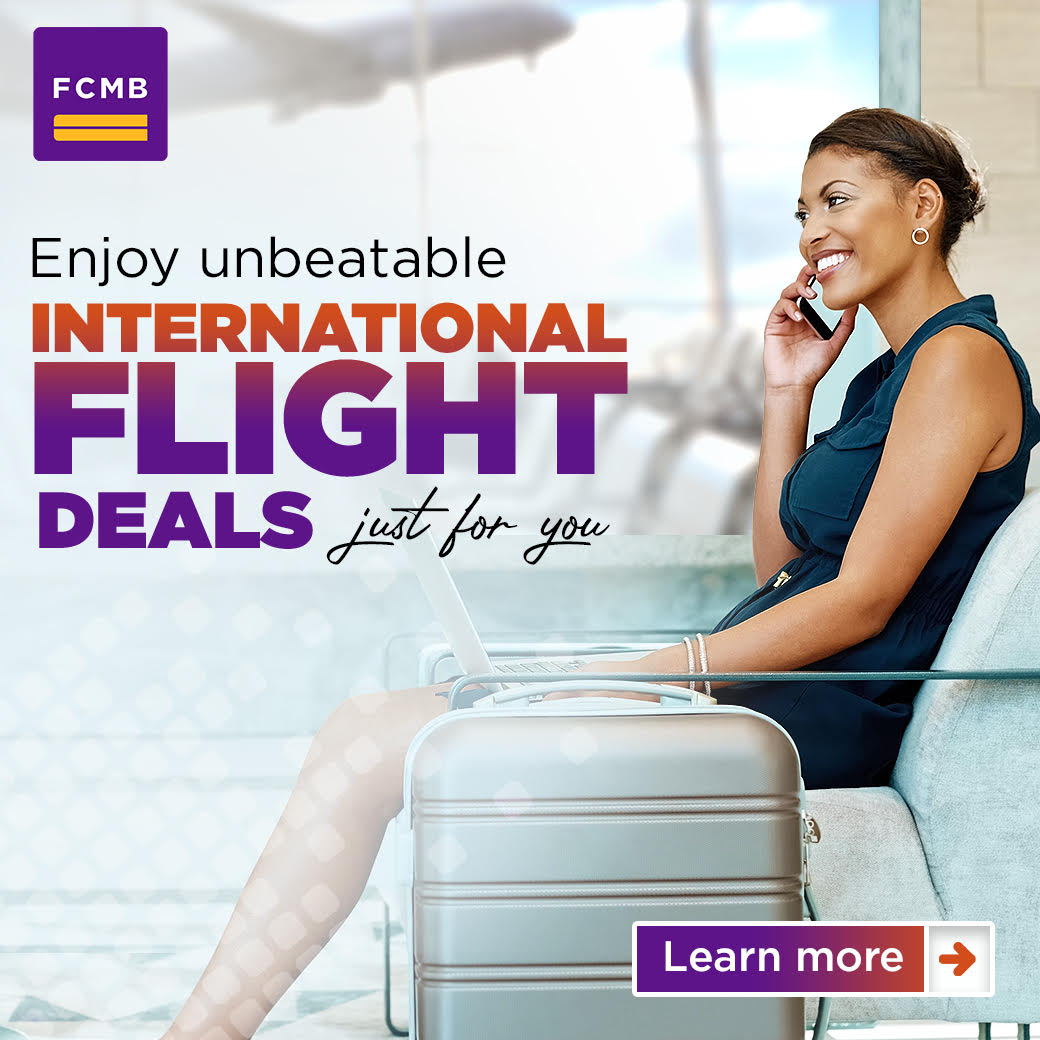 Requirements / Qualifications
The interns are required to possess the following:
Minimum of a second-class upper division from a recognized university;
Have completed the mandatory NYSC program;
Bachelor's in Computer Science, Computer Engineering, Business Administration or related field;
Not more than 28 years of age;
Must have graduated in the year 2018 and above;
Must have an interest in the Tech industry.
Large pool of potential leaders for the future.
Method of Application
Interested and qualified candidates should:
Click here to apply online