Executive Jobs at Sahara Group, Microsoft Corporation, Marriott International, Edo State Civil Service Commission, WTS Energy, The British Council, Fadac Resources and Services Limited, etc.
A. INTERNATIONAL ORGANIZATION
Company-Microsoft Corporation
Job Title: Solution Area Specialist – Modern Work
Job Overview
To support our customers, the Employee Experience team is looking for someone who is passionate about people as individuals, not just workers.
The Employee Experience Specialist is an accomplished and experienced solution seller with a proven record of accomplishment of Solution sales for a SaaS-based company or similar technology.
You will lead a virtual team of technical, licensing expert, engineering resources to advance the sales process and achieve/exceed solution sales and usage/consumption targets for related workloads in your accounts.
You will help customers evaluate their applications, recommend solutions that meet their requirements, remove roadblocks to deployment and drive customer satisfaction.
Responsibilities
Sales Execution: You will orchestrate a virtual team and assess customer needs to develop strategies that proactively build a stakeholder network to accelerate and close Modern Work opportunities.
Consultative Solution Sales: You will drive solutions sales best practices including but not limited to; discovery, building and crafting solution strategies that differentiate from the competition, challenging our customers with creative and innovative solutions.
Business Value Selling: You will foster and expand Microsoft's relationships with Customer Business Decision. Collaborate alongside other sellers roles to identify and qualify new Modern Work opportunities, engaging with key business contacts, understanding customers' business and technology priorities, governance, decision, and budget processes, and landing the value proposition of Microsoft Viva.
Scaling and Collaboration: You will lead the planning, orchestration, and execution of Modern Work opportunities with internal stakeholders and partners to cross-sell and up-sell.
Technical Expertise: You will lead Modern Work BDM (Business Decision Maker) and ITDM (Information Technology Decision Maker) conversations, shares best practices and key competitor knowledge across solution areas acting as a subject matter expert to inform decisions on pursuit or withdrawal.
Sales Excellence: You will lead the planning for accounts across territories, complete plans, and business analysis to pursue high-potential customers and manage Modern Work solutions across the organization.
Deliver Results and Model Microsoft Values: You will deliver results through teamwork, acts as role model for MS values including treating others with fairness and respect.
Qualifications
B.Sc / BA Degree is required
5-7 years of cloud solutions, consulting services, or technical selling experience.
Additional or Preferred Qualifications : 
Sales Execution: Skilled in leading BDM outside of traditional ITDM conversations with high-potential customers, building pipeline and developing and presenting solutions that meet customer requirements & strategy, and leading deal execution through closure.
Employee Experience: Experience with selling CRM/ERP or similar software-as-a-service, cloud-based business applications.
Has deep understanding of all or part of the challenges and opportunities in an emerging category and can envision solutions mapped with business value to address customer persona business needs and pains.
Business Value Selling: Skilled in building economic justification of Modern Work solutions, assessing business opportunities and needs, and validating business value analysis with customers to drive intention to buy
Scaling and Collaboration: Skilled in identifying, leveraging, and coordinating a holistic, collaborative, and participative approach with internal stakeholders, including Global Partner Solutions, Telco Operators and Partners across solutions areas to scale business results.
Technical Expertise: Skilled in understanding Modern Work solutions and products, developing strategies to share best practices across subsidiaries, collaborating with Global Black Belts (GBBs) and other stakeholders on compete scenarios and providing insights on future product trends and sales blockers.
Sales Excellence: Skilled in collaborating with internal and external stakeholders on business planning, leading forecast, account, and territory plan discussions to drive intentional selling in high propensity accounts.
Deliver Results and Model Microsoft Values: Skilled in identifying Customers' operational needs and building account plans accordingly. Partnering and collaborating with internal/external stakeholders on related deliverables and work streams; Models compliance to Microsoft values and shows empathy and compassion
Method of Application
Interested and qualified candidates should:
Click here to apply online
Note
Microsoft is an equal opportunity employer. All qualified applicants will receive Microsoft is an equal opportunity employer.
All qualified applicants will receive consideration for employment without regard to age, ancestry, color, family or medical care leave, gender identity or expression, genetic information, marital status, medical condition, national origin, physical or mental disability, political affiliation, protected veteran status, race, religion, sex (including pregnancy), sexual orientation, or any other characteristic protected by applicable laws, regulations and ordinances.
Company: Marriott International
Job Title: Senior Accountant
Check figures, postings, and documents for correct entry, mathematical accuracy, and proper codes.
Organize, secure, and maintain all files and records in accordance with document retention and confidentiality policies and procedures.
Record, store, and/or analyze information using property software.
Maintain accurate electronic spreadsheets for financial and accounting data. Complete period-end closing procedures and reports as specified.
Prepare, maintain, and distribute statistical, financial, accounting, auditing, or payroll reports and tables.
Access computerized financial information to answer general questions as well as those related to specific accounts.
Generate finance/accounting reports from computer system as needed.
Classify, record, and summarize numerical and financial data to compile and keep financial records, using journals, ledgers, and/or computers.
Code documents according to company policies and procedures.
Follow all company policies and procedures; ensure uniform and personal appearance are clean and professional; maintain confidentiality of proprietary information; protect company assets; protect the privacy and security of guests and coworkers.
Speak with others using clear and professional language; prepare and review written documents accurately and completely; answer telephones using appropriate etiquette.
Move, lift, carry, push, pull, and place objects weighing less than or equal to 10 pounds without assistance.
Develop and maintain positive working relationships with others; support team to reach common goals; listen and respond appropriately to the concerns of other employees.
Perform other reasonable job duties as requested by Supervisors.
Requirement
Candidates should possess relevant qualifications.
Method of Application
Interested and qualified candidates should:
Click here to apply online
Note: Marriott International is an equal opportunity employer. We believe in hiring a diverse workforce and sustaining an inclusive, people-first culture. We are committed to non-discrimination on any protected basis, such as disability and veteran status, or any other basis covered under applicable law.
B. DIRECTOR/FINANCE
Company: Edo State Civil Service Commission
Job Title: Deputy Director
Requirements
Candidates for the post must possess the required qualifications, experience and skills specified below:
A Candidate who is legally qualified to practice as a Barrister or Solicitor in Nigeria plus at least 16 years post-Call Cognate experience.
Candidates must possess the minimum Academic requirements: LL.B., Degree (Second Class Lower)
Candidates must also have completed the mandatory NYSC Program (where applicable) and be computer literate, with good interpersonal / leadership skills and can work effectively in teams.
Candidates must not be more than fifty (50) years of age as at the time of application.

Interested and qualified candidates should:
Click here to apply online
Note
Candidates shall apply for only One (1) position as multiple applications will result in disqualification.
Edo State Government does not require Candidates to make any payments to any person or organization and equal opportunity is guaranteed for all Candidates for this free, fair and merit driven recruitment exercise.
Company: WTS Energy
Job Title: Commercial Director
 Job Description
The Commercial Director is an executive who has overall responsibility for managing both the revenue and cost elements of a Company's income statement, known as profit & loss (P&L) responsibility.
The Commercial Director should have significant experience working with companies in the oil and gas sector in Nigeria.
He / She oversees all the firm's marketing and sales functions as well as the day-to-day financial administration to ensure reliable cash flow and sustainable financial drivers are aligned with Head-quarter targets at all times.
He / She will be responsible for creating detailed business plans on commercial opportunities regarding business expansion and development.
He / She runs continuous Contractual Agreements reviews with existing Clients and Contractors to ensure Company Policies Compliance and that profitability guidelines are met.
The Commercial Director is responsible for effective hands-on management and decision making to attain desirable profit-making results for WTS Energy.
The Commercial Director is responsible for timely and accurate Invoicing Billing Management.
The Commercial Director is responsible for effective Credit Collection Management.
The Commercial Director is overall responsible for Sales and Financial Administration Teams.
The Commercial Director is not responsible for Operational, HR, Industrial Relations nor Recruitment Management which remain under the responsibility of the Operations Manager.
Requirements
An Engineering Degree, An MBA will be an added advantage.
Minimum of 10 years relevant Commercial Leadership experience in negotiating and running financially profitable Contracts.
How to Apply
Interested and qualified candidates should:
Click here to apply online
Company: The British Council
Job Title: Regional Operations Director, Cultural Engagement
Role Context
This role sits within the Cultural Engagement (CE) Strategic Business Unit (SBU). CE brings together our portfolio of work in arts, education, English, and research.
Our portfolio is delivered through a set of globally led programmes that locate our work and impact within our strategic framework. These programmes deliver our key performance indicators and impact ambitions.
With 1.75 billion – one in five of the world's population – set to live in the region by 2050 and a GDP that is forecast to grow by seven per cent over the next two decades – faster than China – the future for Sub Saharan Africa is looking more positive than ever.
The African demographic is young, aspiring and not tied to the past. Within 15 years it will represent 25% of global under-25s. However, 25% of them will face unemployment.
The challenge for the British Council and the wider UK is to recognise this new African reality and respond to it with products and services which serve the fast-changing needs of the region, and at the same time respond to the major developmental issues that remain, especially in the extraordinarily changing context of Covid-19.
It is imperative for the British Council to monitor and continuously review the contexts in which it operates and ensure the impacts of Covid-19 are being understood and realised in order to be at the centre of an integrated cross HMG response.
It is important for the British Council to ensure it is working across the full societal spectrum and also playing a significant role in ensuring the needs of the most poor and vulnerable are not forgotten but are actively met.
Grant funding remains important to us as part of our commitment to Overseas Development Assistance (ODA). However, earning income from other sources to enable us to deliver our cultural relations impact is becoming increasingly important, as the overall grant to the British Council decreases. Key areas for growing income are Full Cost Recovery (FCR) and co-funded contracts with donor agencies, foundations and corporate partners, particularly in Cultural Relations.
Against this backdrop of significant opportunities, and a desire to scale up and generate considerably more income, is the fact that we operate in a high-risk region geopolitically, economically and with regards to security.
Operating contexts in many of the countries in the region are complex and volatile and this can have a very adverse impact on business performance.
Fraud and financial compliance risks are ever present in the region and we are currently moving to regularise our tax and status position across the region (most recently in Nigeria), which, while putting us on a firmer footing to generate more income, is not without its complexities and business risks. All of this serves to make this role a particularly challenging one for the Sub Saharan Region.
The Cultural Engagement (CE) business unit in SSA aims to ensure a more coherent and integrated approach (within and between the client-funded and co-funded contract businesses) to our CE work in SSA that enhances our ability to achieve sustainable growth (turnover / profit) and create greater impact.
This post is a critical in enabling us to deliver our current portfolio of work and to grow our business further in 22/23 and beyond.
Role Purpose
Director Operations will be responsible for the overall day-to-day management of the Cultural Engagement (Education, Arts and English programmes) business operations within the region (i.e. business development, business delivery, assurance and adherence to global standards).
They will work closely with SSA Portfolio Leads and report to the Regional CE Business Director.
Main Accountabilities but not limited to the following
Leadership & Management:
Assure that operations in CE are on track, compliant and effective.
Deputise for the CE business director.
Strategy & Planning:
Work with and support the business director of CE on business planning and strategy for the regional business.
Commercial and Financial Management:
Decision making of active contracts and pursuit.
Business Development:
Lead the rollout of business development systems including pipeline management and resourcing, contract approval process, etc.) and the SBU input to the regional Programme Based Planning process, ensuring fit with client and partner requirements, corporate standards, FP&A frameworks and compliance with commercial and non-commercial policy such as costing and pricing tools, ODA and non-ODA guidance, fair trade and state aid requirements.
Ensure that systems are in place to support effective decision-making across the regional and SBU leadership team.
Input into business development decision-making and resourcing as an active member of the Contract Approval Board
Lead business development exercises as required by portfolio leads, including provision of content to both technical and commercial proposals, ensuring client procurement requirements are fulfilled and strong competitive bids for contracts are submitted
Operational Delivery:
Ensure corporate and client best practice and adherence to standards in business development and delivery, including ensuring that Centre of Excellence, business and quality assurance approaches and tools, programme based planning etc. are embedded and/or adapted across the business as appropriate for the operating context, in consultation and collaboration with Global Consultancy and Business Services team, regional heads of professional services (HR, finance, procurement, IKM, etc.) and regional SSA management.
Ensure that issues identified by business assurance systems are resolved.
Working with Portfolio Leads, ensure that project start-up and inception for all commercial and non-commercial contracts and programmes meet client and corporate standards, ensuring resources are in place and capability is built to manage projects to client and corporate standards.
Working with Portfolio Leads, ensure positive audit and external reviews
Support the Senior Evaluation Adviser with the introduction of new systems & processes to improve monitoring and evaluation of impact and operationalisation of the REF, in order to better demonstrate impact in the main result areas for the regional SBU and contribute to an impact- and evidence-led Programme Based Planning system.
Working with SROs and Portfolio Leads, address specific operational / programmatic challenges which will affect the achievement of agreed targets. This could include undertakings assignments individually, as a leader or member of a team, to fulfil achievement of impact, income and gross profit targets on the business plan.
May take on an SRO for commercial or non-commercial contracts and/or programmes if required.
Undertake reviews and lessons learnt of programmes / portfolios which will feed into the capacity development approach.
Risk Management:
Lead on risk management and compliance across the regional CE business, ensuring that all business risks are appropriately controlled and minimised.

Role Specific Knowledge and Experience
The main essential knowledge and experience points that we are looking for you to evidence are:
Graduate Degree in relevant field or work equivalent experience
Senior experience in international development programme delivery
Experience working in fragile states (desirable)
Interview Date
Commence 7th November 2022 
How to Apply
Interested and qualified candidates should:
Click here to apply online
Note
Applications to this role can only be considered when made through the Apply section of our careers website.
Our 'ASK HR' email is only to be used in case of a technical issue encountered when applying through the careers website.
Emails with supporting statements and CV/Resumes sent to this email address will not be reviewed and will be deleted.
Candidates must have the pre-existing right to work in location.  Mobility / relocation support will not be provided
If you have any problems with your application please email askhr@britishcouncil.org
Company: Fadac Resources and Services Limited
Job Title: Telecom Sales Manager
Job Summary
Our client is currently seeking Enterprise Sales Consultants who will be responsible for identifying, aggressively prospecting and closing new business accounts.
Job Description
They are looking for enthusiastic, positive and motivated individuals who can take the training and tools for success given to them to achieve and exceed sales goals.
You will be the front line for presenting Ekovolt to prospects. Success in this role may lead to career opportunities in other areas of the sales organization and company.
Work closely with the Head of all the Business Units & Team members to ensure that all viable business opportunities are explored and capitalized upon
Communicating effectively with ICT customers and prospects, directing customers to product information resources, and Identifying and contacting new sales prospects
Perform account management on selected accounts
Build and manage pipeline and leads
Generate and manage forecasts.
Requirements
Bachelor's Degree in Business, Marketing, Engineering.
2 – 5 years of work experience in IT sales.
Experience in sales of IT products and services is a major advantage.
Excellent written, communication and presentation skills.
Knowledge of customer service principles and practices.
Knowledge of Radio and Wireless Technologies.
Knowledge of cloud and data centre services a plus.
Candidates with relevant industry knowledge will be an advantage.
A team player, highly motivated, with good interpersonal skills, mature, meticulous, independent, disciplined and responsible.
Exceptional communication and presentation skills, and the ability to clarify and summarize complex issues.
Rapid learner who thrives in a dynamic environment.
Possesses determination and grit.
Method of Application
Interested and qualified candidates should:
Click here to apply online
Company: Development Alternatives Incorporated 
Job Title: Director of Finance and Administration
 Background
The purpose of the five-year (2020-2025) "State Accountability. Transparency and Effectiveness" ("State 25tate Activity is to increase the accountability, transparency and effectiveness of selected states and local governments (LGAs) in Nigeria This will be achieved by: Increased Efficiency of Sub National Government Operations: strengthening governance systems (with a focus on public financial management (PFM) and procurement, as well as monitoring and evaluation related to the delivery of services in key sectors (basic education, primary health care, and water, sanitation and hygiene (WASH)
Improved Sub National Government Responsiveness to Citizen Needs/CSO Engagement increasing government veness to citizen needs and priorities; and improved Sub National Capacity to Manage Conflict improving government and ovi society capacity to manage conflict (through work on prevention, mitigation and reconciliation with the same sectoral partners, not stand-alone assistance to the police or judiciary).
State 25tate will achieve this purpose by facilitating the strengthening of subnational governance systems in a sustainable manner, supporting the efforts of local sen, and building on locally derived solutions including, to the extent possible, reforms already working in other parts of Nigeria
Responsibilities
The DFA will oversee activity operations, including but not limited to human resources pin coordination with DAU/Nigerial facilities logistics, procurement, subgrants and subcontracts, and accounting/finance.
Financial Management:
Ensure that policies and practices are carried out in accordance with GAAP standards; activity internal controls are established and implemented in accordance with DAI policies, USAID rules/regulations and the terms of the contract.
Monitor budget analysis/reports and activity cost reports/invoices against contract requirements, implementation progress, and general cost reasonableness/allowability/allocability; alert management team to necessary contractual or management actions based on reviews .
Direct the schedule of financial activities to ensure the timely preparation of budget related reports.
Be responsible for accurate and timely processing of invoices, advances and reimbursements, checks, and wire transfer payments including timely reviews and approvals as required.
Develop internal control measures, conduct internal audits, and coordinate external financial audits.
Review and approve all subgrant/subcontract budgets, and associated budget variances or other fiscal reports.
Set up and manage people and systems to ensure adherence to restricted grant budgets, including periodic updates on budget variance and preparation of budget modification documents .
Develop the financial capacities and capabilities of all relevant staff and subgrantees and subcontractors under this activity.
Develop and implement systems, policies, and procedures to ensure compliance with DAI and USAID funding requirements.
Other responsibilities of a reasonable nature as assigned by the Chief of Party.
Administration/Operations Management:
Ensure that all operational and administrative functions of the activity are aligned and support technical activities, and that the activity conforms to USAID rules and regulations as well as contractual requirements, including cost, schedule, and quality parameters.
In coordination with DAI/Nigeria, oversee all human resources (HR) functions including hiring practices, employee review policies, professional development and orientation, and other HR activities; assure compliance with applicable HR, employment and personnel laws and regulations.
In coordination with DAI/Nigeria, oversee payroll, benefits administration, recruiting, onboarding, off-boarding, employee check-in and exit interviews, and other human resource needs.
Review and approve documents in a timely manner as per the Project Schedule of Authorities (PSOA), which may be updated time to time in coordination with DAI home office project management unit (PMU) and internal audit.
Maintain updated personnel and operations policies and procedures and ensure compliance, including reflecting updates (as approved by DAI home office PMU), as managed by the Operations Manager, in a timely and consistent manner within the Field Operations Manual (FOM).
Oversee project procurement efforts for cost reasonableness/allowability/allocability and compliance.
Negotiate, prepare, and monitor all vendor and consultant contracts.
Oversee management and maintenance of all office systems and facilities.
Maintain files on grant/procurement/subcontractor documents and modifications as applicable.
Establish guidelines for maintaining subgrantee and subcontractor and other partnership files and activities, as applicable.
Develop and oversee document retention policies and manage disposal of records in collaboration with DAI home office.
Other responsibilities of a reasonable nature as assigned by the Chief of Party.
Skills and Qualifications
Education:
A Master's Degree in Business Administration, Finance or equivalent, and ACA/ACCA/CPA, or other recognized professional accounting qualification.
Experience:
Essential:
At 12+ years of relevant experience and progressive responsibility in finance and accounting, internal controls, and project operations at the senior-level of an organization
Ability to develop and manage large budgets, and in-depth knowledge of USG Cost Accounting Standards.
Progressively responsible experience supervising project operations, including human resources, procurement, subgrants and subcontracts, auditing, and accounting/finance.
Excellent organizational, analytical, oral and written communications skills in English; supervisory skills; and ability to work well on a team.
Experience in managing and administering grants under contract (GUCs).
Experience in building or enhancing civil society organization (CSO) financial management capacity.
Proficient in Microsoft programs, i.e., Excel, Word, PowerPoint, etc., and the ability to use various commercially available accounting software programs.
Demonstrated ability and willingness to both train and be trained.
Demonstrated supervisory experience, including with remote management.
Demonstrated leadership, versatility, and integrity.
Analytical and forward-thinking problem solver with high ethical standards and professionalism.
Experience managing operations of USAID-funded projects, preferably in complex and fast paced environments.
Demonstrated experience and knowledge in establishing operations and financial systems.
Ability to respond effectively to sensitive inquiries or complaints.
Language Requirements:
Essential: Fluency in English, written and spoken
Desirabe: Fluency in Hausa and /or other local languages.
Remuneration
Competitive – Firm details available on request.
Method of Application
Interested and qualified candidates should:
Click here to apply online
Note
This is a Local hire postion only for Nigerian Cooperating Country Nationals (CCNs)
DAI Nigeria will only contact candidates that are successful at this pre-qualification stage
Applications from women, people with disabilities and young people who meet the above qualifications are encouraged to apply
C. LEGAL/OPERATIONS
Company – Max Drive
Job Title: Pipeline / Lead Conversion Manager
Description
Ensure the Implementation of stated team and company strategies, goals, objectives and procedures
Enforce the use of appropriate methods, frameworks and channels to source for prospective drivers.
Management of external relationships e.g. Corporatives and Transport Authorities
Optimise processes for effective and efficient budget use
Supervise and oversee the PCA team
Develop creative recruitment strategies, tactics, funnels and procedures, etc to attract and retain drivers
Ensure quick resolution of customer/driver problems and complaints to maximize satisfaction
Coordinate and drive sales effort with the team, drive conversion of inbound lead sales opportunities
Analyze the territory/market's potential, track sales and status reports and communicate same with business
Keep abreast of best practices and promotional trends
Communicate the recruitment goals and objectives to recruiters
Maintain the internal candidate database (e.g. including contact information, geographical locations, and availability for new work, etc)
Communicate with the team to determine the effectiveness of recruitment plans and strategies
Research and recommend new sources for the recruitment of active and passive candidates
Create candidates' personas, job descriptions, related materials as well as scout and ensure the documentation of candidates accordingly
Build networks to find qualified candidates and promote the company
Review applicants to evaluate their qualifications and whether they meet requirements
Manage and ensure that job inquiries are responded to
Coordinate the assessment of candidates' background information, objectives and personality
Keep abreast of existing/new market practices
Research new ideas and anticipate future threats and opportunities
Analyze, identify and suggest untapped candidate pools
Work with asset manager to provide a consistent supply of driver capacity through contracts
Support in the building of a strong Riders/Driver community
Delegate responsibilities to ensure staff members grow as capable participants.
Understand recruitment and selection relatedness to workforce planning and its implications for productivity
Promote the company's mission and values
Ensure the establishment and maintenance of a pro-active human resource function to ensure employee motivation, training and development, wage and benefits administration, and compliance with established labour regulations and business culture
Coaching, managing, counselling, appraising and disciplining employees
Developing, coordinating, enforcing and supporting systems, policies, procedures, and productivity standards
Requirements
A Degree in Operations Management, Supply Chain, Logistics or equivalent degree
5+ years experience in sales, logistics, operations, channel development/ recruitment, preferably in a supervisory role
Experience in e-Commerce transport operations is an added advantage
Hands-on experience with creating effective Pipeline generation and conversion strategies.
Strong working knowledge of developing orientation systems and tools
Excellent organizational skills and attention to detail
Track record of managing Partners and 3rd Party vendors for multiple clients
Strong knowledge of recruitment practices, metrics, and guidelines.
Detail oriented
Excellent leadership and project management skills
Superb sales and management skills
Excellent verbal and written communication
Able to initiate and maintain strong relationships with people from all types of background
Strong problem solver, with hands-on approach to plan and execute well
A start-up attitude- willingness to work hard to get things done
Ability to make discretionary judgment and to manage and impart confidential information
Benefits
Competitive pay & benefits
Premium Health insurance cover
Consistent Learning and Development
Method of Application
Interested and qualified candidates should:
Click here to apply online
Company- People Capacity Management
Job Title: Legal Officer
Job Description
Formulate and implement legal strategies and ensure compliance with all legal and corporate governance requirements.
Provide legal advice by briefing staff members on legal issues, potential liabilities and possible courses of actions all within compliance with the regulatory law.
Ensuring compliance with statutory and legal requirements including maintenance/update of all statutory books and registers and prompt filing of statutory returns as well as support the Secretary to the Governing Council for Council and Committee meetings.
Ensure all legal requirements and aspects of statutory compliance of the Institute are met.
Requirements
Candidates should possess a Bachelor of Law (LB / LLB /JD) qualification with at least 5 years work experience.
Knowledge and understanding of principles of law and procedures in Nigeria and relevant legal requirements/statutory provisions.
Excellent negotiation skills, protocol awareness and diplomatic skills.
Ability to advise on all contractual arrangements and agreements between the institute and other entities to avoid or minimize loss and/or exposure to potential litigation.
Method of Application
Interested and qualified candidates should send their CV to: recruitment@peoplecapacitymanagement.com using the Job Title as the subject of the mail.
Company- The African Union 
Job Title: Legal Researcher
Purpose of Job
The ACERWC is a human rights organ of the AU with the mandate to promote and protect the rights and welfare of children in Africa.
The Committee was established by the Organization of African Unity (OAU), now the African Union (AU), by virtue of Article 32 of the African Charter on the Rights and Welfare of the Child (The African Children's Charter) to monitor the implementation of the Charter.
In view of the above background, the AU invites qualified and competent applicants who are citizens of Member States of the African Union with relevant skills, competencies and experiences to submit their applications for the position of Legal Researchers at the Secretariat of the ACERWC based in Maseru, the Kingdom of Lesotho.
The Legal Researcher shall provide support in the timely production of the ACERWC's documents under its promotion and protection mandate.
Main Functions
Provide technical support in the following up of activities of the unit of assignment and in area of expertise, including monitoring and evaluating progress made of planned activities in line with a predefined work plan.
Suggest new and expand on existing policy in area of expertise.
Contribute in conducting analysis and generate accurate reports in a timely manner for the respective Unit/Division and AU's internal use.
Assist in setting the overall research direction of a relevant policy area.
Responsible for the delegation and execution of defined research areas.
Participate in providing required technical support during organisation of meetings, congresses and conferences with stakeholders.
Engage with relevant stakeholders and develop working relationships.
Assist in drafting reports and participate in the preparation of budget and work programmes related to the area of intervention
Provide technical support to internal and external stakeholders as required.
Specific Responsibilities
Prepare the various documents for the State Party Reporting mechanisms before the ACERWC including developing the list of issues, concluding observations;
Prepare the relevant documents around the complementary reports submitted by Civil Society Organizations.
Prepare the documents around the Communication mandate of the Committee;
Prepare summary of facts, draft decisions and legal briefs and present before the ACERWC;
Undertake extensive legal research into issues raised in the various communications;
Produce periodic research reports on issues related to the Committee's promotional mandate including specific thematic research and progress reports on the implementation of the ACRWC and various policy instruments and decisions on the rights of children;
Assist the Secretariat in drafting General Comments of the ACERWC on selected provisions of the Charter;
Collect decisions of child rights cases from domestic jurisdictions which can be regularly fed into the case law database;
Performs any other related duties as requested by supervisor.
Academic Requirements and Relevant Experience
A Bachelor Degree in Law, Human Rights or other human rights related studies with five (5) years of relevant work experience. Supervisory will be an added advantage. OR
A Master's Degree in Law, Human Rights or other human rights related studies, with at least two (2) years of relevant work experience as indicated above
Excellent knowledge and understanding of the African human rights instruments and institutions
Relevant experience working on child rights issues in Africa
Relevant exposure to the work of the ACERWC and the African Human Rights System will be a preferred advantage.
Previous experience with a human rights organization, especially a child rights organization, at a regional, continental or international level, will be an added advantage.
Required Skills:
Strong analytical skills and ability to prepare legal opinions.
Excellent drafting skills
Ability to liaise with a diverse range of people and stakeholders;
Excellent interpersonal skills and ability to organize and work under pressure in a multi-cultural environment.
Good communication and planning skills and excellent knowledge of international organizations.
Ability to work in a multicultural environment;
Ability to work independently to meet critical and competing deadlines (multi-tasking), to produce high quality work in short timeframes;
Applicants must be proficient in one of the African Union working languages (Arabic, English, French, Portuguese or Spanish). Knowledge of one more or several other working languages would be an added advantage.
Leadership Competencies:
Change Management
Managing Risk
Core Competencies:
Teamwork and Collaboration;
Accountability awareness and Compliance;
Learning Orientation
Communicating with Influence:
Functional Competencies:
Analytical Thinking and Problem Solving
Job Knowledge and information sharing
Drive for Results
Continuous Improvement Focus.
Tenure of Appointment
The Appointment will be made on a fixed term contract for a period of one (1) year, of which the first three (3) months will be considered as a probationary period. Thereafter, the contract may be renewed for a similar period subject to funding availability, satisfactory performance and agreed deliverables.
Languages:
Proficiency in one of the AU working languages (Arabic, English, French, Portuguese, and Spanish) and fluency in another AU language is an added advantage.
Remuneration
The salary attached to the position is an annual lump-sum of USD88,381.02 (P2 Step 5) inclusive of all allowances for internationally recruited staff, and USD70,805.71  inclusive of all allowances for locally recruited staff of the African Union Commission.
Method of Application
Interested and qualified candidates should:
Click here to apply online
Note
Only candidates who have met all the requirements of the post and have been selected for an interview will be contacted.
Only applications registered online with a complete curriculum vitae (CV) attached will be considered.
The Africa Union is an equal opportunity employer and female candidates are strongly encouraged to apply.
Gender Mainstreaming: The AU Commission is an equal opportunity employer and qualified women are strongly encouraged to apply.
Company- Flour Mills of Nigeria Plc
Job Title: Legal Officer
 Purpose of the Job
The Legal Officer shall be responsible for monitoring and/or advising on all legal matters, commercial contracts, agreements and compliance with statutory / corporate governance practices and guidelines as observed in the subsidiaries.
The Job
Provide internal advisory services to the business units and departments within the Company.
Review and draft contracts, agreements, finance documents, internal policies and ensure that they are in compliance with all statutory or legal requirements.
Monitor the maintenance of the registers and other records required to be maintained by the Company under the Companies and Allied Matters Act.
Provide all such other administrative and other secretarial duties as directed by the Head, Legal Services/Assistant Company Secretary.
Follow up with external solicitors on registration of relevant intellectual property rights of the company.
Maintains an up-to-date list of company's properties and their title documents, ensuring proper indexing and filing of original legal documents.
Qualifications
Bachelor of Law
Membership of the Nigerian Bar Association.
Experience:
5 years post bar experience.
Membership of the Institute of Chartered Secretaries and Administrators of Nigeria (ICSAN) is an added advantage.
The Person Must:
Have excellent written and verbal communication skills.
Have Sound analytical mind.
Have Good research ability.
Have good presentation ability.
Possess Relevant I.T. Skills.
 Method of Application
Interested and qualified candidates should:
Click here to apply online
Note: FMN is an equal employment opportunity company and will under no circumstance request applicants to pay money or give any personal items of monetary value to our company or any agency.
D. IT/ENGINEERING
Company: ABNL Limited 
Job Title: Engineering – Drill Team Quality Representative III
Main Functions
Assist the Drill Team's drilling and completion operations by developing and stewarding the Drill Team Quality Plan, including quality assurance (QA) and quality control (QC) functions, throughout planning and execution of well construction activities.
Includes oversight of quality for equipment and services provided by Drilling Service Companies and Rig Contractors.
Tasks and Responsibilities
In addition to all Level 1 and 2 tasks and responsibilities, a Level 3 will:
Be an expert in the field and discipline.
Responsible for data integrity of the quality event database.
Provides training and mentoring to quality team members and drill team engineers.
Skills and Qualifications
Sc Degree in Engineering or Engineering Technology from a recognized institution and/or previous experience in a closely related position
Experience in oil field related work.
Thorough knowledge of sound quality assurance practices. Abreast of best practices and latest technology in meeting minimum industry standards and specifications (such as API Standards, API Spec Q1, API Spec Q2, ISO 9001, American Society for Nondestructive Testing (ASNT), National Association of Corrosion Engineers (NACE), etc.) for manufacturing, inspecting, transporting, installing, maintaining and storing oilfield equipment.
Knowledge of ASNT inspection practices.
Knowledge of T.H.HillDS-1drill string inspections.
Completion of ISO9001 Lead Course.
Experience and knowledge of oilfield Drilling and Completions Engineering or Operations.
Experience with Rig Equipment and related operations.
Good self-motivation and ability to influence others without authority (Drill Team, Quality Team, and Service Providers).
Very good organizational skills (programs, priorities, sharing/balancing the load).
Good business writing and computers software literate.
Additional Comments for suppliers: Candidate with prior ExxonMobil QAQC experience will be preferred Rate Details.
Rate Card Class: Drill Team Quality Representative III – Drill Team Quality Representative III.
How to Apply
Interested and qualified candidates should send their CV / Resume to: jobs@abnl.net using the Job Title as the subject of the email.
Company: Infinion Technologies
Job Title: Full Stack Developer (C3, .Net and React)
Job Purpose
Responsible for producing scalable software solutions; the full software development cycle.
You will be co-designing, building, testing and implementing software solutions. You will be required to be Microsoft certified
Principal Accountabilities
Work as a part of an agile development team, taking responsibility for organizing and planning their own work.
Work with development teams and product managers to ideate software solutions.
Implement, improve, and maintain backend services.
Build, improve and maintain responsive frontends/portals.
Collaborate with system/feature stakeholders to discuss, collect, interpret, and analyze technical constraints and establish technical solutions.
Develop online tools/features.
Develop and manage well-functioning databases and applications.
Write effective APIs.
Designing a modern highly responsive web-based user interface.
Building reusable components and front-end libraries for future use.
Translating designs and wireframes into high-quality code.
Perform peer code reviews.
Write technical documentation.
Work with data scientists and analysts to improve software.
Work with the Lead Programmer on designing services/micro-frontends/solutions, planning, and reviews of team.
Analyze unfamiliar code of a reasonable complexity to understand, extend and refactor it.
Collaborate with QA/QC team to ensure quality of testcases and testing process.
Perform load testing and write unit test wherever needed.
Requisite Qualifications and Experience
Bachelor's Degree in Computer Science / Engineering or a related field
2 – 3 years work experience.
Work experience – Interest in the technology industry is key.
Knowledge in building REST services using C# and .Net Core web API
Experience with one or more PostgreSQL / mongoDB
Experience of developing highly available and scalable backend services.
Knowledge of hosting services in cloud AWS/Azure/GCP.
Understanding of React.js and its core principles
Knowledge of React.js workflows (such as Flux or Redux).
Successfully taking and passing MS-600 certification exam is a key requirement
Method of Application
Interested and qualified candidates should send their CV to: careers@infinion.co using the Job Title as the subject of the mail.
Note: Only candidates who live close to VI/ Central Lagos Mainland need apply for this particular role.
Company – ZTE Corporation 
Job Title: Engineering Manager
About the Job
The ideal candidate will be responsible for managing and inspiring his or her team to achieve their performance metrics.
Your role will involve strategizing, project management, part staff management.
Your collaborative attitude and interpersonal skills will help you thrive as an Engineering Manager.
Responsibilities
Manage, coach, and support engineering team
Create a technical strategy and budget proposal
Implement and monitor technical strategy performance metrics
Communicate engineer team goals with engineering staff members
Coordinate internal teams to ensure project timelines and budgets are met
Qualifications
Bachelor's Degree or equivalent experience in Engineering or related field of study
3+ years' of management experience
Strong interpersonal and communication skills
How to Apply
Interested and qualified candidates should:
Click here to apply online
Company: Ascentech Services Limited 
Job Title: IT Engineer
 Job Responsibilities
Maintain essential IT operations, including operating systems, security tools, applications, servers, email systems, laptops, desktops, software, and hardware.
Develop and execute disaster procedures, Manage & Maintain Data Backup on Servers.
Resolve Server & Network Connectivity issues.
Responsible for proper upkeep of Computer & Printer devices.
Ensure in time availability of computer stationery & supplies.
Handle business-critical IT tasks and systems administration.
Research and evaluate emerging technologies, hardware, and software.
Analyze department needs, identify vulnerabilities, and boost productivity, efficiency and accuracy to inform business decisions.
Ensure network components meet needs and work together seamlessly, using the full range of capabilities, and stay informed about new features and competitive solutions.
Continuously analyze current process, technologies, and vendors to identify areas of improvement.
Prepare cost benefits analysis reports when upgrades are necessary, continuously analyzing vendors to ensure they offer the best possible service and value for company needs.
Software and hardware, troubleshoot, and provide technical support when needed.
Job Requirements
Degree in Technology or Computer Science.
3 – 5 Experience in network management and configuration.
Experience in providing hardware infrastructure support to the entire office staff
Should have knowledge of installing & maintaining computer hardware & software.
Excellent communication skills.
Ability to multitask and provide timely outputs.
 Method of Application
Interested and qualified candidates should send their CV to: cv@ascentech.com.ng using the Job Title as the subject of the mail.
E. HEALTH
Company: Health Systems Consult Limited
Job Title: Finance Specialist
 Project Background
The Health Systems Consult Limited (HSCL) is one of the two (2) Non-State Actors (NSA's) providing Basic Package of Nutrition Services (BPNS) on the Accelerating Nutrition Results in Nigeria (ANRiN) in Abia State. HSCL provides the package to eligible beneficiaries_ Pregnant women, Lactating mothers, and Children 6-59 Months in the following LGAs; Aba North, Aba South, IsialaNgwa North, IsialaNgwa South, Obingwa, Osisioma, Ugwunagbo, Ukwa East and Ukwa West, The project aims to improve maternal nutrition and health through the provisions of Iron and Folic Acid (IFA), Intermittent Preventive Treatment in Malaria (IPTp)/Sulphadoxine Pyrimethamine, (IPT/SP) and Maternal Infant and Young Child Nutrition (MIYCN) to pregnant and lactating mothers. It seeks to reduce the incidences of wasting and malnutrition in children through the provision of Micronutrient Powder (MNP), Zinc/Oral Rehydration Solutions (Zinc/ORS), Vitamin A and Albendazole to children 6-59 months. This intervention will help address the scales of challenges affecting pregnant and lactating women and children under the age of five (5), improve maternal and child health indices in the State and contribute to improved national statistics of health.
The intervention creates an opportunity for sustainable platforms of awareness creation and knowledge on Maternal Infant and Young Child Feeding (MIYCF) practices, through community structures to facilitate behavioural change, strengthen the mechanisms for distribution, and tracking of commodities. It also addresses challenges with data quality to reduce incidences of stock-out and resource accountability. The implementation activities also aim to strengthen the existing network of skilled and motivated personnel by building the capacity of community volunteers and health workers to deliver quality and gender friendly nutrition services across the nine (9) LGAs of Abia State.
Job Summary
The position holder will be responsible for both accounting and finance functions and ensure compliance with the contractual requirements of funders with the objective of providing professional accountancy services consistent with generally accepted accounting principles (IAS & IFRS).
Key Responsibilities
Prepare month end closure reports, bank resolutions etc from QuickBooks accounting software,
Respond to compliance questioned costs, findings, and spare head financial close outs activities.
Provide support with the accounting workflow in the review and audit of HSCL and sub-recipient/ Consortium partners reports for reimbursement of expenditures.
Analyze, develop, and monitor accounting/fiscal control procedures and program budgets including monitoring cash flows and requesting for fund transfers from donor
Prepare financial reports for to monitor and track obligations and expenditures.
Assist technical staff in monitoring sub-project budgets in accordance with approved work plan activities.
Prepare monthly and annual financial reports, including financial status of sub-projects account activities, with accompanying backup documentation and receipt.
Any other duties as assigned by the Supervisor
Education and / or Work Experience Requirements
BSc / BA Degree in Accounting, Finance and Business Administration or its recognized equivalent, and 3 – 5 years relevant experience.
Or MSc / MA Degree in Accounting, Finance and Business Administration or its recognized equivalent, and 1 – 3 years relevant experience.
ACCA, ACA, ANAN is required.
Desired Competencies:
Experience in accounting and accounting principles sufficient to prepare complex and detailed financial and budgetary analyses.
Experience in financial reporting, and financial management systems applications.
Familiarity with World Bank-funded programs and non-governmental organizations in Nigeria is an advantage.
Demonstrated analytical skills in the interpretation of budgetary, financial, and related management information
Ability to conduct complex system analysis studies involving financially oriented applications
Proficiency in the use of software applications, database and SQL query tools and spreadsheets
Knowledge of local and donor contractual requirements and regulations
Must have report writing skills and be able to communicate with impact
Strong organizational skills and ability to prioritize and handle pressure situations
Excellent numerical, analytical, and problem-solving skills
Attention to detail with a high degree of accuracy
Ability to use software tools to present data clearly and concisely
Demonstrated success in multicultural environments is an advantage.
Experience must reflect the knowledge, skills, and abilities listed above.
Method of Application
Interested and qualified candidates should send a Cover Letter (no more than a page) and an updated CV in one document to: recruitment@hscgroup.org stating the advertised position as the subject of the email.
Company: World Health Organization
Job Title: Quality Assurance Officer 
Objective of the Programme
Country Management Support Units (CSUs) have been established in the organizational structure to provide support for Managers and staff to fully assume their responsibilities in the GSM environment and to ensure compliance with organizational policies, procedures, rules and regulations on all administrative and financial matters and transactions in the context of an Enterprise Resource Planning (ERP) system.
Description of Duties
The incumbent will have the following assigned responsibilities/duties:Post-review of GSM transactions in the country office (at State) to ascertain that they are in line with the rules and regulations;
Undertake internal Administrative Assessment planned missions in the states offices.
Any other fields' assessment and monitor the management related action till the closure;Conduct Assurance Activities and through spot checks and desk reviews for DIs;Contribute to updating of the risk register and identification of risk areas and recommend relevant mitigating measures;
Monitor and assess the adequacy of actions taken to correct reported deficiencies;
Assurance Activities:
Plan, conduct and report on comprehensive on-site verification missions of supporting documents to assess whether funds transferred to the Implementing Partners were used in accordance with contractual requirements and relevant WHO policies and procedures;
Follow up to ensure that recommendations made to address the identified weaknesses are effectively implemented;Any other duties as may be required to enhance the functionality ofQuality Assurance Work for the country office.
Required Qualifications
Education:
Essential: University Degree in Business Administration, Financial Management, Auditing, Economics or other relevant field
Desirable: Professional Certification in auditing /accounting, such as Certified Internal Auditor, Certified Public Accountant or Chartered Accountant. Advanced University degree (Master's) in a relevant field (as identified above).
Experience:
Essential: A minimum of two (2) years of experience in auditing, internal control, risk management or financial management. Experience in assessing internal controls.
Desirable: Work experience in developing countries. Audit or Quality Assurance experience with an international public accounting firm. Experience working in an international organization. Public sector experience.
Skills:
Thorough knowledge of accounting, budgetary and financial management principles and their application.
Excellent understanding of accounting practices and procedures, including the application of IPSAS. Strong analytical, time management and problem-solving skills. Knowledge of WHO rules, regulations, policies and practices would be an asset.
Policies and procedures: Support the continuous improvement of processes around implementing partnership management through the development and enhancement of policies, procedures, guidelines, and tools.
Capacity building: Support and facilitate country offices capacity development activities of staff and implementing partners on implementing partnership management through training sessions, workshops, presentations. Analysis, monitoring and reporting:
Prepare reports for Country Offices, Regional Office and HQ as may be required Thorough knowledge of accounting, budgetary and financial management principles and their application. Excellent understanding of accounting practices and procedures, including the application of IPSAS.
Strong analytical, time management and problem-solving skills. Knowledge of WHO rules, regulations, policies and practices would be an asset.
WHO Competencies:
Teamwork
Respecting and promoting individual and cultural differences
Communication
Producing results
Ensuring the effective use of resources
Use of Language Skills:
Essential: Expert knowledge of English.
Remuneration
Remuneration comprises an annual base salary starting at NGN 19,956,269 (subject to mandatory deductions for pension contributions and health insurance, as applicable) and 30 days of annual leave.
How to Apply
Interested and qualified candidates should:
Click here to apply online
Additional Information
This vacancy notice may be used to fill other similar positions at the same grade level
Only candidates under serious consideration will be contacted.
A written test may be used as a form of screening.
In the event that your candidature is retained for an interview, you will be required to provide, in advance, a scanned copy of the degree(s)/diploma(s)/certificate(s) required for this position. WHO only considers higher educational qualifications obtained from an institution accredited/recognized in the World Higher Education Database (WHED), a list updated by the International Association of Universities (IAU)/United Nations Educational, Scientific and Cultural Organization (UNESCO). The list can be accessed through the link: http://www.whed.net/. Some professional certificates may not appear in the WHED and will require individual review.
Any appointment/extension of appointment is subject to WHO Staff Regulations, Staff Rules and Manual.
WHO is committed to workforce diversity.
WHO prides itself on a workforce that adheres to the highest ethical and professional standards and that is committed to put the WHO Values Charterinto practice.
WHO has zero tolerance towards sexual exploitation and abuse (SEA), sexual harassment and other types of abusive conduct (i.e., discrimination, abuse of authority and harassment). All members of the WHO workforce have a role to play in promoting a safe and respectful workplace and should report to WHO any actual or suspected cases of SEA, sexual harassment and other types of abusive conduct. To ensure that individuals with a substantiated history of SEA, sexual harassment or other types of abusive conduct are not hired by the Organization, WHO will conduct a background verification of final candidates.
WHO has a smoke-free environment and does not recruit smokers or users of any form of tobacco.
This is a National Professional Officer position. Therefore, only applications from nationals of the country where the duty station is located will be accepted. Applicants who are not nationals of this country will not be considered.
Mid-Level Jobs
Mid-Level Jobs at BIC®, Marriott International, Adron Homes & Properties Limited, Visa Incorporated, Sujimoto Construction Limited, etc.
A. SALES/MARKETING
Company: BIC®
Job Title: Regional Sales Manager (South – East / South – South)
Job Description
Achieving volume and distribution target of the Region
Grow MS and Sales Volumes of the organization within the assigned customers and sales regions
Management of Key Distributors and regularly review with the Customers their performance and contribution in line with Customers Management Review template.
Building amazing customers relationships with key stakeholders.
Develop Regional Business Plan for the region and the Customer Business plan for each customer in the Region.
Develop New Sales opportunities within designated Region and build team capability and capacity to harness these opportunities.
Communicate and ensure realization of Marketing Grids Priorities and OP implementation.
Generate orders and drive prompt delivery and payment
Proper liaison between customers with the relevant stakeholders (sales, finance, supply chain, and factory) to guarantee growth and customer satisfaction.
Create and manage database of Corporate and Modern Trade Customers
Monitoring and ensuring recommended price compliance in the Region
Manage the relevant documentation for delivery to customers
Management of MSL (must stock list) for our category portfolio in the relevant outlets
Monitoring competition activities and market intelligent reports and feeding back to trade marketing and marketing team for designing trade action and reactions.
Qualifications
R- Required, D- Desired
Professional Experience (R):
HND or BSc in any Degree.
5+ years of relevant experience in sales, trade marketing and business development functions
Regional team management experience preferred
Proficient in the use of the English language
Valid driving license.
Simple Criteria:
R – Relevant experience in sales and business development functions.
R – Perfect knowledge of Microsoft operating system especially Power-Point, Words & Advanced Excel.
Professional skills:
R – Business and results oriented with basic negotiation skills
R – Able to identify new sales opportunities (new customers, new segments)
R – Understand needs of customers and provide solution lead
R – Hard working, rigorous, well organized, and able to work autonomously
R – Ability to complete assigned task within a short period of time
D – Analytic, accurate and quick interpretation of figures
Personal skills:
R – A self-starter, working under their own initiative… and a completer/finisher
R – Ability to analyze and provide clear recommendations
R – Good communication skills (writing & verbal)
R – Build strong relationships with both key external and internal customers
R – Energy and passion for achievement of own commitments and delivering company objectives
D – Able to influence and persuade others to take a specific course of action
How to Apply
Interested and qualified candidates should:
Click here to apply online
Company: Marriott International 
Job Title: Sales Executive
Position Summary
Contact appropriate individual or department (e.g., Sales, Data Administration, Accounting) as necessary to resolve guest calls, requests, or problems.
Use sales techniques that maximize revenue while maintaining existing guest loyalty to Marriott, including up-selling.
Determine and give complimentaries to guests as gifts for their patronage (e.g., rewards points, show tickets, gift certificates).
Promote awareness of brand image internally and externally.
Process requests for redeeming Marriott Rewards points.
Process all reservation requests, changes, and cancellations received by phone, fax, or mail.
Enter Marriott Rewards information into appropriate software when taking guest reservations.
Answer, record, and process all guest calls, requests, questions, or concerns.
Perform general office duties to support Sales & Marketing (e.g., filing, sending emails, typing, faxing).
Assist management in training and motivating employees; serve as a role model.
Follow all company policies and procedures; ensure uniform and personal appearance are clean and professional; maintain confidentiality of proprietary information; protect company assets.
Welcome and acknowledge all guests according to company standards; anticipate and address guests' service needs; thank guests with genuine appreciation.
Speak with others using clear and professional language; prepare and review written documents accurately and completely; answer telephones using appropriate etiquette.
Develop and maintain positive working relationships with others; support team to reach common goals; listen and respond appropriately to the concerns of other employees.
Monitor the performance of others to ensure adherence to quality expectations and standards.
Read and visually verify information in a variety of formats.
Move, lift, carry, push, pull, and place objects weighing less than or equal to 10 pounds without assistance.
Perform other reasonable job duties as requested by Supervisors.
Requirement
Candidates should possess relevant qualifications.
Method of Application
Interested and qualified candidates should:
Click here to apply online
Company: Adron Homes & Properties Limited 
Job Title: Sales and Marketing Executive
Requirements
Minimum of HND
At least one year experience in marketing preferably in a Real Estate firm.
Must be interested in building a Long term career in sales
Extensive knowledge of marketing strategies, channels, and branding.
Superb leadership, communication, and collaboration abilities.
Exceptional analytical and problem-solving skills.
Strong time management and organizational abilities.
Method of Application
Interested and qualified applicants should forward their CV to: fadeyi@adronhomesproperties.com with the Job Title as the subject of the mail.
Company: Visa Incorporated
Job Title: Senior Sales Engineer
 Job Description
To provide support to the Sales team by providing technical & business knowledge of payment acceptance processes and associated services (including fraud, payment security & 3D-Secure).  The role will require an ability to work closely with regional Sales teams, internal operations team, product teams to ensure that new clients are integrated successfully.
Provide deep technical consultancy services to support proof of concept design, programmatic technical expertise around Cybersource SOAP and REST APIs, hosted payment acceptance through XML to tier 0 & 1 clients with respect to implementing and configuring the CyberSource products & services for optimum transaction services.
The scope of the role pertains to servicing the global markets supporting tier 0 & 1 clients using independent decision making/autonomy for a combination of net new & existing install base clients that use either a single or combination of the CyberSource core products & services including but not limited to: New Gateway implementation/enhancement, Payment Acceptance, Payment Security & Risk Services & Systems Architecture.
Principles Responsibilities
Develop in-depth subject matter expertise knowledge of CyberSource products through research, implementation and testing in order to act as subject matter expert with prospective customers through a series of self-enabled product & services learning through deep technical testing & architecture analysis of services, with additional support where applicable through line manager.
Maintain accurate & current product & services knowledge through knowledge sharing via global teams & working collaboratively with product teams across CyberSource & Visa  through a series of self-enabled product & services technical testing & investigative exercises.
Develop & maintain a working knowledge of current mainstream eCommerce platform providers including, but not limited to SAP, PrestaShop, WooCommerce, Salesforce Commerce Cloud and Magento, with a view to ensuring clarity around key specifics of features & functions that are supported to allow for application in presales & service delivery situation.
Support sales engagements in the form of RFPs, technical solution demonstrations, whiteboarding sessions, solution design, requirements identification and solution validation/feasibility during the sales life cycle for commercial value proposition of net new and upsell activities across the CEMEA region.
Supervision of the project lifecycle for client implementations including Project planning and Estimation, RAID management with detailed reporting activity around all projects phases, timelines & impacts/forecasted P &L impact.
Accountable and responsible for the successful implementation, deployment and launch of net new clients launching with the Cybersource services that result in net new revenue for strategic enterprise clients.
Engage, support & work collaboratively with Tier 0 and Tier 1 type clients (Acquirers, Payment Facilitators, Marketplaces) across the card-not-present space within the following verticals: Retail, Travel, Digital, Financial, Telco's, government & gaming.
Provide training on the CyberSource products & services to customers either as classroom based or as train the trainer sessions. Produce clear and precise documentation for clients based on business and functional requirements for success deployment of the CyberSource products & service.
Write & develop small internal computer applications to provide proof-of-concept ideas, to test CyberSource products, and to troubleshoot client issues by providing assistance CyberSource prospects in partnership with the broader Global Sales Engineering and Delivery team and line manager and through application of knowledge and experience through self-enablement.
Ability to work independently on customer sites with minimal supervision around the CEMEA region.
Key Results Area:
Service Delivery: successful implementation and support for the tier 0 & 1 merchants integrating leading to successful go live on time & in year resulting in in fiscal year transactional volume and revenue contribution (where feasible based on project complexity).
Successful support and engagement during the sales engagement cycle at a presales level leading to the successful closed win of net new and upsell of services to clients.
Successful demonstration of current product knowledge through the ability to successfully articulate all the core CyberSource products at a deep technical architecture, operational & configurational level across all relevant CyberSource integration options to the Senior Director and Director level peers cross functionally.
Successful support through technical delivery for internal strategic initiatives & beta programmes for the successful launch of new products, services or platforms.
Successful support to junior members of the Global Sales Engineering and Delivery team in the form of training for the core products & services, support in technical enablement & mock session execution for client simulation exercises.
Accountable to drive and maintain functional Employee Engagement Survey Action plan objectives, deliverables & milestones for each fiscal year in partnership with direct line manager.
Organizational Scope:
Reporting to the Vice President, Global Sales Engineering and Delivery –driving the stream for Sales Engineering & Service Delivery through technical excellence.
Individual contributor working within a global team of Sales Engineers, all working as individual contributors.
Provide subject matter expertise support for BAU issue resolution activities at project, technical product & commercial levels prior to escalation to Senior Director.
Key stakeholder interactions will include collaboration with customer support services, managed risk services, sales leadership and account management.
Autonomy, with suitable (where relevant) management oversight to implement solutions/innovative ideas and to manage service delivery and presales activity on a daily basis at a regional level and where applicable globally through cross functional management.
Key Competencies:
Committed to service excellence and added value through exceeding client expectations and anticipating client needs. Works in close partnership with clients to achieve their aims and develop a mutually beneficial working relationship
Contributes effectively to achievement of organisational vision through teamwork. Adapts communication style to situations and audiences.
Maintains and promotes open communication channels and sharing information to achieve a common objective. Challenges organisational culture and processes that are barriers to working collaboratively.
Demonstrates emotional intelligence, understands team dynamics, builds constructive and effective relationships. Effectively resolves conflict between individuals and / or teams.
Makes a positive impact by executing on commitments to consistently deliver exemplary results.  Build support, commitment and respect from others by demonstrating professionalism, integrity and expertise. Considered a valuable source of expertise and knowledge.
Achieves results by driving self and others to achieve results and surpass goals using sound processes that reflect governance discipline and efficiencies. Consistently strives to achieve and improve upon quality standards expected by colleagues and clients. Works across boundaries and in partnership with others to achieve goals.
Takes full ownership of a task, not deterred by internal issues. Retains composure under pressure, uses an appropriate balance of logic and emotion to resolve issues
Develops self and others to ensure all are equipped with appropriate skills. Creates an environment of continuous improvement and an environment in which others can excel
Champions innovative projects and demonstrates commitment to business excellence by consistently executing against deliverables
Demonstrates consistent levels of resilience and a willingness to adapt to changing organisational needs while role modelling company values
Actively transfers learning and insights to others, regardless of whether the role has people management responsibilities
Explains complex issues in simple terms, aims to create understanding regardless of seniority or audience
Consistently demonstrates the ability to think laterally and consider organisational strategy
Able to pioneer new ideas, adapt processes and create new solutions with broader stakeholder support
This is a hybrid position. Hybrid employees can alternate time between both remote and office. Employees in hybrid roles are expected to work from the office two days a week, Tuesdays and Wednesdays with a general guidepost of being in the office 50% of the time based on business needs.
Qualifications
Basic Qualifications:
5 or more years of relevant work experience with a Bachelors Degree or at least 2 years of work experience with an Advanced Degree (e.g. Masters, MBA, JD, MD) or 0 years of work experience with a PhD
Significant demonstrable experience of providing on-going consultancy to Tier 0 & 1 type level merchants over prolonged periods of time across multiple verticals including travel, retails, digital, telco, gaming, government and financial.
8 to 10 years' experience of the eCommerce/Card not present/industry with specific emphasis on payments, risk management & payment security or a similar technology service delivery industry.
Significant & active experience working as a sales engineer or software engineer in a technical and commercial environment.
Experience of cross functional collaboration between technical, service delivery, support & commercial facing teams.
Demonstrate working knowledge of intermediary level of programming & scripting skills (Java, PHP, C++/.NET, HTML etc.) for effective implementation of the CyberSource products & services.
Intermediary working knowledge of the following scripting languages, JavaScript, flash and PNG.
Substantial experience in communicating technical concepts in a clear and articulate fashion to both technical and non-technical audiences.
Strong track record in high customer focus and attention to detail
Excellent communication & negotiation skills
Fully fluent in mainstream software applications for writing, presentation, data management
Preferred Qualifications:
6 or more years of work experience with a Bachelors Degree or 4 or more years of relevant experience with an Advanced Degree (e.g. Masters, MBA, JD, MD) or up to 3 years of relevant experience with a PhD in computer science, Engineering, Information Technology, or equivalent.
Experience of technical programming for implementation of web service environment across hosted service platforms (Web and Mobile)
Ability to speak a second language would be preferred (e.g. French)
 Method of Application
Interested and qualified candidates should:
Click here to apply online
Additional Information
Visa is an EEO Employer. Qualified applicants will receive consideration for employment without regard to race, color, religion, sex, national origin, sexual orientation, gender identity, disability or protected veteran status. Visa will also consider for employment qualified applicants with criminal histories in a manner consistent with EEOC guidelines and applicable local law.
Company: Vivo Nigeria
Job Title: Sales Head
 Job Description
Increase the Market Share Consumer Ratio and Customer Base.
Ensure all the product's life cycle is healthy and have a smooth transition between old and new models.
Increasing the persuading value of the brand among customers' mindsets.
Build strong trustworthiness & goodwill of the brand among customers' mindsets.
 Increase the Service quality of brand ambassadors during sales and quantities of service centres as per business requirements.
Strong presence of Visual Merchandising to increase the order ratio of the customers
Build strong trustworthiness & goodwill of the brand among customers' mindsets through service and various CSR Activities.
Create a strong channel or communication system between consumers and the company
Analyze problematic situations and predict in advance and share the feedback with Management.
 Work hand in hand with other departments to deliver results.
Qualifications
Any Basic Degree is acceptable.
Years of Experience:
10 Years & Above Total Experience
Minimum of 5 Years and Above in Mobile Field as Assistant Sales Manager & other applicable positions.
Requirements:
Market & Scheme Analyzation Skills
Willingness to take a calculated risk based on the market analysis and future forecasting and predictions
Ability to learn from the past and predict problematic situations and create processes and guidance to solve the issues.
Strong Communication Skills with good interpersonal abilities and negotiation abilities
Building relationship
Passionate, Bold yet respectful behaviour
Optimistic Behavior and Realistic Dreamer
Adaptation to the situation and development of self, team and situations
Thinking outside the box and bringing innovative ideas to the management
Good Training, Coaching, and Presentation skills
Distribution Handling Experiences
Management of Resources HR, Finance, Material Resources
Be an Effective leader and possess strong leadership skills and attitude.
Good Experience in administration and basic knowledge of the law and basic governmental rules.
Marketing / Media Knowledge
 Method of Application
Interested and qualified candidates should send their Applications to: joinus@ng.vivo.com using the Job Title as the subject of the email.
B. FINANCE/DIRECTOR
Company: Family Health International
Job Title: Senior Finance & Administrative Officer
 Basic Functions
Under the supervision of the PLANE Output 1 Lead, the Senior Finance and Administrative Officer and will be responsible for accounting and finance records for the Principal Recipient (PR) and ensure compliance with the contractual requirements of Nigeria's programmes/projects with the objective of providing professional accountancy services consistent with generally accepted accounting principles.
Duties and Responsibilities
Provide main support with problem resolution on cash accounts, bank resolutions, finance systems, resolution of audited questioned costs, and financial close outs at the Principal Recipient (PR) and Sub-Recipients (SRs) records with the PR.
Ensure the accurate keeping of all books of account for the grant in the PR's accounting system including checking account, equipment and supply registers and all accounting records.
Prepare monthly, quarterly and annual financial reports, including financial status of subprojects account activities. Ensure timely and accurate month-end accounts book close.
Provide support to and coordinate project activities within donor guidelines and regulations.
Conduct periodic Sub-Recipients/States offices transactions validations and reconcile their financial report. Ensure timely conclusion of monthly Sub-Awardees Financial Report (SFR).
With relevant parties from programs, finance and contracts and grants, develop subproject documents, work plans and budgets.
Oversee capacity building activities and other support to local implementing agencies (IAs) in the State Offices.
Keep proper office records and maintain good filings system for all grant financial documents as appropriate.
Provide support in budget preparation, reprogramming, monitoring, analysis and reporting.
Perform other duties as assigned.
Qualifications and Requirements
BS/BA in Accounting, Finance and Business Administration or its recognized equivalent, and 5 – 7 years relevant experience.
Or MS/MA Degree in Accounting, Finance and Business Administration or its recognized equivalent, and 3 -5 years relevant experience.
Minimum of 3 years supervisory experience in office management and administration.
CPA, ACA, ICAN, CIMA, CFE or any other relevant professional qualification is required.
Experience in managing financial records of donor-funded organizations, and familiarity with donor and local contractual procedures is an advantage.
Knowledge, skills and abilities:
Knowledge of local and donor contractual requirements and regulations (including DFID/FCDO)
Knowledge of generally accepted accounting, budgeting and fiscal control theory and practices.
Budget development skills with multi funding sources and general ledger skills. Also, budget monitoring and analysis skills.
Relevant software skills to include automated accounting software and database spreadsheets and Management Information Systems.
Ability to work with others and to develop and maintain compatibility among project staff, subcontractors, and recipients of assistance.
Report on variances and status on regular basis.
Work independently with initiative to manage high volume work flow.
Routine coordination with FHI 360 employees and consultants, on-site and in the field.
Demonstrated analytical skills in the interpretation of budgetary, financial and related management information.
Must have report writing skills and be able to communicate with impact.
Strong organizational skills and ability to prioritize and handle pressure situations.
Handle financial and quantitative information with accuracy and precision; resourceful in gathering, verifying and analyzing financial data.
Must exhibit high levels of professionalism, integrity and ethical values at all times.
Time management skills, both in planning and organizing work to meet deadlines.
Ability to effectively communicate financial and internal control issues to staff with little or no financial background.
Ability to travel a minimum of 25%.
Safeguarding:
FHI 360 is committed to provide a safe environment for all employees, beneficiaries and anyone contracted by FHI 360.
This Includes taking measures to protecting vulnerable people from Sexual Exploitation and Abuse (SEA) by either FHI 360 employees or associated personnel. FHI 360 abides by child safeguarding principles.
FHI 360's Safeguarding Policies apply and flow out to all FHI 360 staff, board members, volunteers, and partner staff (subcontractors, consultants, vendors, and subrecipients), regardless of the funding mechanism or amount of contract, agreement, or purchase order.
Remuneration
FHI 360 fosters the strength and health of its workforce through a competitive benefits package, professional development and policies and programs that support a healthy work/life balance.
Method of Application
Interested and qualified candidates should:
Click here to apply online
Note
This job posting summarizes the main duties of the job. It neither prescribes nor restricts the exact tasks that may be assigned to carry out these duties.
This document should not be construed in any way to represent a contract of employment. Management reserves the right to review and revise this document at any time.
FHI 360 is an equal opportunity and affirmative action employer whereby we do not engage in practices that discriminate against any person employed or seeking employment based on race, color, religion, sex, sexual orientation, gender identity, national or ethnic origin, age, marital status, physical or mental disability, protected Veteran status, or any other characteristic protected under applicable law.
FHI 360 will consider for employment all qualified applicants, including those with criminal histories, in a manner consistent with the requirements of applicable state and local laws.
Company:  MTN Nigeria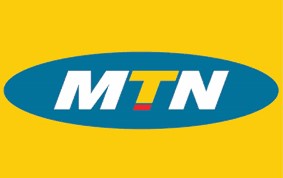 Job Title: Analyst – Supplier Performance, Finance
 Description
Determine suppliers for supplier performance management as per MTN's supply management policy and information based on supplier performance reports and supplier segmentation.
Determine suppliers for Quality Management System (QMS) audit
Prepare supplier specific/supplier quadrant specific RFI questionnaire
Ensure all suppliers determined for performance management have responded to RFI
Be a part of the cross functional collaboration team for evaluating  RFI
Measure supplier performance
Calculate performance score and provide rating
Identify  supplier performance issues
Escalate critical performance issues to Specialist, Supplier Performance
Formulate corrective action and liaise with suppliers to agree upon corrective action plan
Monitor corrective action taken by the suppliers
Prepare monitoring report and escalate critical issues
Participate and provide inputs in operational meetings
Set up and manage ad-hoc meetings for day to day operational requirements
Timely notification of escalations to the Manager
Resolve escalations as per defined escalation/resolution procedures
Participate and provide inputs to project status meetings
Propose operational changes and provide associated user impact assessments
Ensure effective execution of day to day operations and at the OpCo and resolve operational issues
Requirements
Education:
First Degree in Supply Chain Management or any related discipline
Fluent in English
Experience:
3 – 7 years' experience in an area of specialization; with experience working with others
Experience working in a medium-sized organization
Working knowledge of  Oracle
Method of Application
Interested and qualified candidates should:
Click here to apply online
Company: Nicole Sinclair 
Job Title: Auditor
Job Summary 
As an auditor, you will be responsible for ensuring that companies and individuals are following the rules when it comes to handling money.
You will examine financial records, procedures, and policies to determine whether a company is properly accounting for its transactions and assets.
Responsibilities
Reviewing financial statements to make sure they comply with generally accepted accounting principles (GAAP) and applicable laws
Reviewing company records to identify potential risks such as exposure to fraudulent activity or improper accounting methods used by management
Interviewing managers and staff to gather information about how their divisions operate and what kinds of risks they face
Analyzing financial statements to determine whether they are accurate and whether they provide a clear picture of the company's financial position
Communicating results of audits to management, board members, shareholders, and others who need to know about the findings
Preparing or coordinating reports about audit findings, including recommendations for corrective action
Conducting audits to ensure that organizations are complying with laws and regulations related to accounting and finance topics
Preparing charts, graphs, and other visual presentations of data to make it easier for readers to understand complex information
Recommending ways to improve internal controls to prevent fraud and errors in accounting records.
Competencies / Skills / Requirements
Bachelor's Degree in Accounting, Finance or a related field.
3 – 5 years work experience.
Certification and licenses in auditing
Must be a critical thinker
Have good communication Skills
Must be detailed Oriented
Must be a problem solver
Method of Application
Interested and qualified candidates should:
Click here to apply online
Company: The International Institute of Tropical Agriculture 
Job Title: Administrative and Finance Assistant
Duties
Support first-level analysis of the financial operations of the station and ensure timely delivery of financial reports, including cash and bank management, and other aspects of the station's financial management.
Prepare, examine and analyze accounting records, financial statements, or other financial reports to assess accuracy, completeness, and conformance to reporting and procedural standards.
Develop financial controls, analysis on station budgets, make recommendations on budget expenditures, and monitor the expenditures.
Prepare payment vouchers, pay advice, petty cash, handle blank Cheques during working hours and write cheques.
Maintain advances and assets registers for the station.
Handle oracle AP and GL responsibilities and carry out data entry activities.
Keep books of prime entries and reconcile statements of accounts of suppliers.
Respond to queries from suppliers and service providers.
Organize and maintain files on financial transactions and make them available to stakeholders on request.
Provide linkage with procurement processes in the station.
Assist in supervising the drivers and making travel arrangements for staff.
Ensure availability of office stationery and equipment.
Perform any other job-related task as may be assigned by the supervisor.
Qualifications
BSc / HND in Accounting, Finance, Economics, Business Administration or any other related field with a minimum of three (3) years' experience performing a similar or related role in a well-structured organization.
Possession of professional qualification would be an added advantage.
Competencies:
The ideal candidate must:
Have the ability to use basic Microsoft software (word, excel, PowerPoint).
Have good communication skills (writing, reading, and speaking).
Have knowledge of accounting software, especially oracle ERP and other ERPs.
Remuneration
We offer highly competitive salary with equally attractive benefits and excellent working conditions in a pleasant campus environment.
How to Apply
Interested and qualified candidates should:
Click here to apply online
Click here for more information (PDF)
Note
Interested applicants should complete the online application attaching a detailed Cover Letter and Curriculum Vitae saved with their names in Microsoft word format to IITA website
The application must include the names and e-mail addresses of three professional referees which must include the applicant's current or previous direct Supervisor, professional colleague, and evidence of current remuneration package.
IITA is an equal opportunity employer and is committed to building a diverse workforce, particularly welcoming applications from women.
While all applications will be acknowledged, please note that only shortlisted candidates will be contacted.
 C. IT/ENGINEERING
Company – Jiji Cars
Job Title: Inspection Officer
Job Summary
The successful candidate will perform inspections on a variety of vehicles, such as cars, trucks, and certain types of mobile vehicles.
He/she will inspect overall interior and exterior conditions of cars, and check operations of engine, transmission, steering system, brake system, air conditioning system, and other systems on the vehicle.
He/she will also be required to interprete these conditions on vehicles for customers seeking to sell their cars.
Responsibilities
Scan vehicles with vehicle scanning equipment to determine status of vehicle.
Comprehensive check of vehicle interior and exterior parts of the vehicle.
Comprehensive check of engine, transmission, brake system, steering and suspension system, air conditioning system, and other systems available on the vehicle.
Conduct test drives for vehicles during inspections (both Manual and Automatic transmissions).
Communicate condition of vehicle to seller for negotiation purpose.
Following established procedures and policies.
Conduct remote inspections for local car dealerships, as assigned.
Create an inspection report on all vehicles inspected.
Inform supervisor of any vehicles that have questionable odometer readings or identification numbers or have missing or numbers.
Maintain work area, tools, equipment, and official forms in an efficient, clean, and organized manner.
Establish and maintain effective working relationships with the public, customers, co-workers and supervisors.
Operate a vehicle, safely and in compliance with traffic laws and regulations, in the performance of job duties.
Requirements
HND or BSc in Mechanical, Automotive Engineering (OND Holder or Graduates of other disciplines, or Mechanics can be considered if candidate possesses experience and/or skill in mechanical/automotive industry)
1 to 2 years (or more) experience on vehicle diagnosis, inspection or repair.
Ability to drive both manual and automatic transmission (gear) on cars.
Sound Knowledge of latest automobile repairs & best industry practices.
Excellent knowledge about cars and its various models.
Hands-on experience in diagnosing vehicle issues (experience can range from basic to advanced).
Ability to use a vehicle scanning machine.
Good communication skills (oral and written).
Must be computer literate.
Knowledge of locations of chassis numbers (VIN) and odometer readings on vehicles.
Knowledge of, or ability to learn to read odometers and detect questionable readings.
Proximity to centre location will be an added advantage
Not more than 35 years of age.
Benefits
We generally offer a vibrant culture, great work ambiance, super intelligent workforce, and a relaxed dress code in order to harness the power of innovation. We care a lot about our employees. It's obvious that for efficient work you need to stay in favorable working conditions.
That's why we offer you the following benefits:
A competitive salary and one of the best in the industry;
TGIF every last Friday of the month and regular Team Building events
Leadership development and new opportunities to grow as we are constantly expanding;
An opportunity to work with a dynamic and international team all across the world.
 How to Apply
Interested and qualified candidates should :
Click here to apply online
Company: Tek Experts
Job Title: .NET Developer
 Responsibilities
Develop IT software solutions including APIs and microservices
Participate in and support the Agile framework roles of planning, programming, testing, and analysis
Provide ongoing level 2 support for IT software solutions
Participate in technical workshops and learning sessions with IT support stakeholders to ensure the continued stability and availability of the developed software solutions
Fulfill additional tasks as required by direct management
Qualifications
Bachelor's Degree in Computer Science, Engineering, or another related field
2 – 4 years of direct programming experience
Deep understanding of the software development lifecycle
Strong analytical and problem-solving skills
Excellent organizational skills as well as an ability to manage, prioritize, and execute multiple projects simultaneously whilst meeting deadlines
Proven success as a .NET Developer
Comprehensive understanding of the ASP.NET framework, SQL Server, and design/architectural patterns (e.g., CLEAN Architecture) and grasp of different architecture styles/APIs including REST and RPC
Experience in the finance or fintech sector is a plus
Excellent communication skills and impeccable attention to detail
Professional fluency in English is vital, both written and spoken.
Method of Application
Interested and qualified candidates should:
Click here to apply online
Company: Standard Chartered Bank
Job Title: Specialist ISO 20022 Support
The Role Responsibilities
Support the ISO 20022 BAU implementation for both local and cross border payments
Liaise with the group Lead for ISO project to ensure Nigeria and other West Africa markets are aligned and ready for implementation and cut over.
Stay in tune with CBN requirements on ISO 20022 implementation.
Money Laundering:
Remain alert to the risk of money laundering and assist in the Bank's efforts in combating it by adhering to the key principles in relation to: Identifying your customer, knowing your customer, reporting suspicions, safeguarding records and not disclosing suspicions to customers.
To protect both the customers and bank's interests.
Our Ideal Candidate
Degree in a relevant field – Information Technology, Statistics, Engineering, etc.
In-depth understanding of payment products and flows.
Good knowledge of banking and statutory regulations
Strong inter-personal skills to manage clients and stakeholders effectively
Ability to analyse and interpret data
Advanced Excel and Power point presentation skills
Strong communication skills.
Method of Application
Interested and qualified candidates should:
Click here to apply online
Company: Sahara Group
Job Title: IT Desktop Officer
About the Job
The Role of the Desktop Officer is to maintain and operate computer systems and/or network.
The duties are wide-ranging and vary widely from one organization to another.
The IT Support team is charged with installing, supporting and maintaining desktop computing systems; planning for and responding to service outages and other problems that may arise .
What You'll Do
Provide first level technology support and escalate issues to Tier 2 and 3 support when necessary
Monitor and evaluate data network infrastructure: Switches, routers, data network devices, network links, GSM boosters, PBX, IP telephones and implement changes as required for performance improvement.
Monitor and evaluate voice network infrastructure: IP PBX, IP Phones, VoIP gateways, E1 lines and implement changes as required for performance improvement
Interface with 3rd party service providers.
Provide periodic reporting of IT Support operations.
Other duties may include: End user education and IT Project implementation
Update cash fueling data for analysis
Requirements
Sc in Computer Science / Engineering
Must possess good understanding of windows based applications and their interaction with the underlying operating system environment
Must possess good knowledge of windows server operating system and Network Infrastructure, hardware and software trouble shooting skills
At least 3 years qualitative experience in technology deployment or support
ITIL, CCNA, MTA/ MCSA MCSE certifications would be an added advantage.
Your Personal Attributes:
Intrinsically motivated;
Results – oriented and pragmatic with exceptional problem solving and decision making skills;
Emotionally intelligent and team player with an international outlook
Excellent and precise communication & presentation skills;
Comfortable and effective in managing and communicating with team members and stakeholders
Ability to deliver results with low levels of supervision;
Strong interpersonal skills, time management and planning skills
Strong demonstrated use of Excel, Word, and PowerPoint
Passion for customer service.
Method of Application
Interested and qualified candidates should:
Click here to apply online
GRADUATE ENTRY JOBS
1. Company: Fhon Consulting
Job Title: Graduate Trainee
Job Requirements
Candidates should possess a Bachelor's Degree qualification.
Minimum of 1 year work experience.
Applicant must be willing to learn fast.
Applicant must also have interest in travels and tourism.
Must reside in Lekki and environs.
How to Apply
Interested and qualified candidates should:
Click here to apply online
2. Company: Ernst & Young (EY)
Job Title: Graduate Trainee (Consulting FY23)
Details
From small businesses to some of the world's best-known brands, our clients count on reliable financial statements, information and processes to inform their ongoing strategies.
More than ever, business is about interpreting and reacting to complex data — and they look to us for advice and services they can trust every time.
You'll use your professional skills and experience to make it happen, handling complex audit procedures across a broad range of industries and responsibilities.
You won't find a Consulting culture like this anywhere else, so whether you're looking for a long-term, or are interested in progressing on to other areas, this is a great place to be.​
The opportunity
As a Consulting Staff, you will be a professional member of Consulting practice.
Together with our substantial investments in technology, knowledge, and learning resources for our audit professionals, you will be part of the team that delivers quality Consulting services to our clients and their stakeholders.
Your Key Responsibility
As a Consulting Staff you will deliver quality Consulting services to our clients and their stakeholders.
To Qualify for the Role you must have
An Undergraduate or Graduate Degree
Advanced written and verbal communication skills
A strong dedication to teamwork
Integrity within a professional environment​.
Ideally, you'll also have:
The ability to work independently in a fast-paced, dynamic team-oriented environment
What we Look for:
We're interested in strong team players who support their colleagues in reaching their goals while also considering their own workload and development.
Skills and Attributes for Success:
Recognize potential audit issues or unusual relationships from basic analysis of the financial statements and communicate them to the team.
Clearly and accurately document the execution of specific audit procedures as defined by the
Engagement objectives, client's engagement history, and planned audit approach. Challenge procedures used in the past and attempt to enhance audit techniques.
Demonstrate professionalism and competence in the client's environment.
Maintain a strong client focus, be responsive to client requests, and develop/maintain productive working relationships with client personnel. Stay informed of current business/economic developments relevant to the client's business.
Develop people through teamwork, integrity, and leadership. Collaborate with team members to set goals and responsibilities.
Contribute ideas/opinions to the audit teams and listen/respond to other team members' views. Use technology to continually learn, share knowledge with team members, and enhance service delivery. Bring potential opportunities to the team's attention. Seek, develop, and present ideas to apply EY's knowledge and services.
What We Offer
At EY, our Total Rewards package supports our commitment to creating a leading people culture – built on high-performance teaming – where everyone can achieve their potential and contribute to building a better working world for our people, our clients and our communities.
It's one of the many reasons we repeatedly win awards for being a great place to work.
We offer a competitive compensation package where you'll be rewarded based on your performance and recognized for the value you bring to our business. In addition, our Total Rewards package allows you decide which benefits are right for you and which ones help you create a solid foundation for your future.
Our Total Rewards package includes a comprehensive medical, prescription drug and dental coverage, a defined contribution pension plan, a great vacation policy plus firm paid days that allow you to enjoy longer long weekends throughout the year, statutory holidays, and a range of exciting programs and benefits designed to support your physical, financial and social well-being. Plus, we offer:

Support and coaching from some of the most engaging colleagues around
Opportunities to develop new skills and progress your career
The freedom and flexibility to handle your role in a way that's right for you
3. Company: TeamAce
Job Title: Graduate Trainee (Electrical Engineer)
Requirements
Candidates should possess a B.Eng / HND in Electrical Engineering
Candidate must have completed NYSC.
4. Company: Catilas Resources Limited – Nationwide
Job Title: Graduate Trainee (Sales Advisor)
 Description
We are looking for an ambitious and driven Graduate Trainees desirous of building a credible career in financial services.
The Trainee will be exposes to the complexities of Insurance markets, and products and would be expected to use their acquired skills to persuade and guide our client's customers through the sales process of insurance products and services and ensure that clients are satisfied with their investments.
Responsibilities
Seek out new prospects and develop clientele base via networking
Promotes products and services to existing and prospective clients by utilizing available resources
Work with prospects through the sales process; understand customer needs; handle objections and close business deals
Addresses client inquiries, ensuring their needs are consistently met and explaining features, advantages and disadvantages of policies to promote sales of insurance plans.
Maximize sales of appropriate products that meet the needs of customers by effective use of sales skills
Achieve, or exceed sales targets while ensuring compliance to all with sale objectives
Deliver excellent customer service and ensure effective relationship management of customers.
Monitors insurance industry trends, competitive products, pricing, and generally gather
Maintain daily, weekly and monthly sales records and provide sales reports as required.
Carry out any other assignments given by supervisor.
Requirements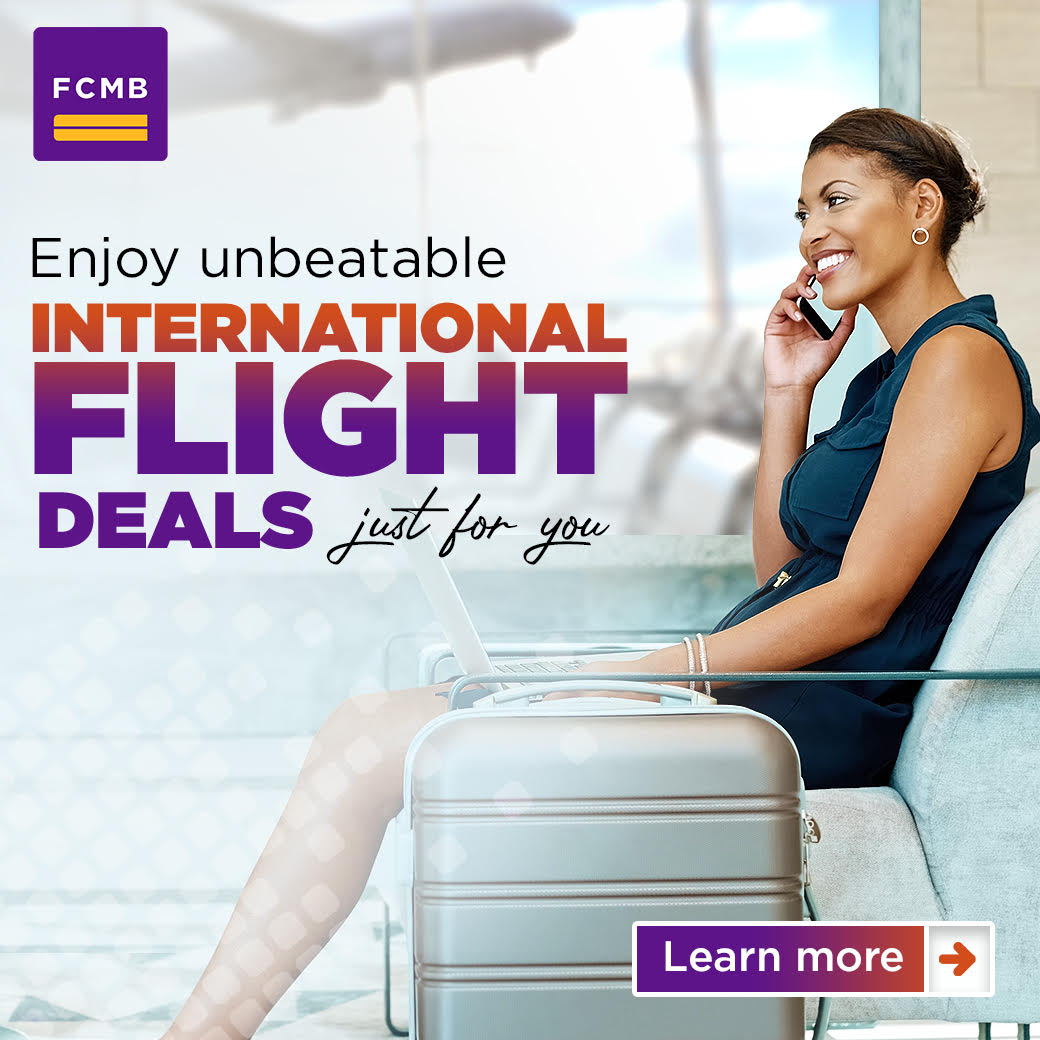 Excellent problem-solving skills and ability to reason critically
Excellent teaming and interpersonal skills
Excellent sales and negotiation skills
Good oral and written communication skills
Ability to be self-driven, passionate, with a high level of enthusiasm.
Good business acumen
Good numerate skills.
Good planning and organizational skills
Proficiency in use of MS Office Tools (Excel, Word, Outlook etc.).
How to Apply
Interested and qualified candidates should:
Click here to apply online
5 Company: Seflam SGL
Job Title: Graduate Trainee
Job Summary
Graduate Trainee (These are graduates with little or no work experience, who will be assigned to the various departments in our organization according to their areas of interests)
Qualification Requirements
B.Sc in Basic Sciences (Geology, Microbiology, Chemistry, Bio Chemistry, Industrial Chemistry, Mathematics, Statistics, etc).
0-2 years' working experience.
Interested and qualified candidates should please send their Resumes to: recruitment@seflamsgl.com with 'Graduate Trainee (course of study, location)' eg Trainee Analyst (Microbiology, Port Harcourt) as subject of the email.