Executive Jobs at The OPEC Fund for International Development, The U.S. Mission to Nigeria, PricewaterhouseCooper (PwC) Nigeria , IHS Towers, MacTay Consulting , SIMS Nigeria Limited, etc.
A. INTERNATIONAL ORGANIZATION
Company-The OPEC Fund for International Development
Job Title: Senior Portfolio Management Officer
Job Profile
The Senior Risk Policy Officer develops, implements and maintains the OPEC Fund's risk management framework comprising of policies, processes, and methodologies, and supports the development of the IT infrastructure for risk management, all in accordance with the institutional risk framework, in order to prevent, minimize, and mitigate risk.
Duties and Responsibilities
Policy Development and Implementation:
Develops, implements and maintains risk management policies, guidelines, methodologies, processes, and systems for identification, measurement, mitigation, and reporting of the risks in OPEC Fund's operations (capital adequacy, liquidity, credit risk, market risk, operational risk, asset and liability management, and provisioning) in line with practices at peer AAA-rated multilateral development banks.
Develops and implements policies and methodologies for determining economic capital requirements and allocations, prudential minimum liquidity, and loan loss provisioning in line with practices at peer AAA-rated multilateral development banks.
Maintains and enhances guidelines related to pricing of OPEC Fund's products, including loans and guarantees.
Risk Management and Analysis:
Develops and enhances risk models and methodologies for measuring various risks in OPEC Fund's operations.
Leads preparation of data submission to credit rating agencies for the semi-annual or annual review of OPEC Fund's credit ratings.
Leads preparation of risk management inputs to quarterly financial statements.
Provides feedback to and consults with the operations department to identify risk issues and develop solutions that satisfy the technical and business need.
Advises on risk policy and methodology matters.
Supports IT projects and other specialized projects to meet risk management requirements.
Assists in developing and maintaining risk data for use by key stakeholders, including member countries, bond investors, rating agencies, and regulators.
Assists in the administration of the risk management committee, including coordination and preparation on meeting schedules, agenda, materials, and minutes.
Research and Analysis:
Researches and analyzes various matters related to risk management to ensure alignment of OPEC Fund's risk policies and methodologies with in line with practices at peer AAA-rated multilateral development banks and industry developments (such as the replacement of LIBOR).
Reporting:
Assists in the preparation of quarterly and annual risk management report.
Carries out other tasks assigned by the Director, Market Risk, Operational Risk & Policies.
Qualifications and Experience
Master's Degree in Accounting/Finance/Economics or equivalent professional qualification.
A minimum of twelve (12) years of banking experience.
Preferably, 10 -12 years of experience with multilateral/bilateral development financial institutions, global or regional banks or fund managers, with focus on development of risk policies, methodologies, and IT systems.
Skills and Competencies:
Demonstrable knowledge of risk management concepts and principles in the context of highly rated multilateral development financial institutions, covering capital adequacy, liquidity, credit risk, market risk, operational risk, asset and liability management, and provisioning.
Good knowledge of credit rating and pricing methodologies.
Good understanding of lending and investment practices, banking products, and rating agency methodology.
Demonstrable understanding of the application of risk management methods to information technology and vice versa.
Strong interpersonal, teamwork and analytical skills, as well as high level of integrity and drive for achieving results.
Excellent command of English, including drafting and negotiating legal documents in English. Knowledge of other languages (French/Spanish/Arabic) will be advantage.
Ability to work within a multi-cultural and multi-disciplinary team.
Ability to work with little supervision and under pressure.
Method of Application
Interested and qualified candidates should:
Click here to apply online
Company: The U.S. Mission to Nigeria
Job Title: Consular Associate – U.S. Citizen Eligible Family Members (USEFMs) (Trainee Level)
Announcement Number: Lagos-2021-134RA-3
Location: Lagos
Hiring Agency: Consulate General Lagos
Series / Grade: FP – 1420 8
Work Schedule: Full-time – 40 hours per week
Promotion Potential: FP-8
Overview
Hiring Path: Open to the public
Who May Apply/Clarification From the Agency:

For USEFM – FS is 07.  Actual FS salary determined by Washington D.C.
U.S. Citizen Eligible Family Members (USEFMs) – All Agencies

Security Clearance Required: Secret/Confidential Clearance
Appointment Type: Permanent
Appointment Type Details: Definite not to Exceed (5 years)
Summary
The work schedule for this position is: Full Time (40 hours per week)
Start date: Candidate must be able to begin working within a reasonable period of time (6 weeks) of receipt of agency authorization and/or clearances/certificatio
Supervisory Position: No
Relocation Expenses Reimbursed: No
Travel Required: Not Required.
Duties
Basic Function:
Under the direct supervision of the Consular Chief, the Consular Associate is assigned a wide range of responsibilities in the American Citizen Services (ACS) Unit, Nonimmigrant Visa (NIV) Unit, Immigrant Visa Unit, and Fraud Prevention Unit (FPU).
The jobholder provides consular services to U.S. citizens, conducts non-adjudicatory visa processing, and assists in investigation and validation studies.  Incumbent also handles correspondence with the public, attorneys, U.S. and host governments, Congress, and other parties.
Must be able to secure and maintain a Secret level security clearance.
Qualifications and Evaluations
Education Requirements:
Completion of High School is required.
Experience:
Minimum of one (1) year of office administrative experience is required.
Job Knowledge:
General Understanding of U.S. policies related to consular and visa operations.
Evaluations:
This may be tested. Please specify in your application your level of proficiency in the language listed.
Language:
Fluent Speaking/Reading/Writing of English is required.
Skills and Abilities:
Must be able to input data in consular systems with minimum errors, and spot and correct errors made by others (applicants and fellow staff).
Demonstrated skills in MS Office Suite and general computer skills including information and database management.
Organizational skills, including task management and filing skills; communication skills including writing skills appropriate for drafting official correspondence and reports.
Ability to obtain and maintain a DOS Secret Security clearance.
Tact and good judgment in dealing with the public, often under difficult and sensitive circumstances.
Sensitivity in evaluating evidence and applying complex regulations correctly.
Equal Employment Opportunity (EEO):  
The U.S. Mission provides equal opportunity and fair and equitable treatment in employment to all people without regard to race, color, religion, sex, national origin, age, disability, political affiliation, marital status, or sexual orientation.
Qualifications:
All applicants under consideration will be required to pass medical and security certifications.
Benefits and Other Info
Benefits
Agency Benefits:
Locally Employed Staff, including Members of Household (MOHs), and Third-Country Nationals (TCNs), working at the U.S. Mission in Abuja, Nigeria may receive a compensation package that may include health, separation, and other benefits.
For EFMs, benefits should be discussed with the Human Resources Office.
The pay plan is assigned at the time of the conditional offer letter by the HR Office.
Other Information:
For the current COVID-19 Requirements please visit the following link.
Hiring Preference Selection Process:  Applicants in the following hiring preference categories are extended a hiring preference in the order listed below.  Therefore, it is essential that these applicants accurately describe their status on the application. Failure to do so may result in a determination that the applicant is not eligible for a hiring preference.
Hiring Preference Order:
AEFM / USEFM who is a preference-eligible U.S. Veteran*
AEFM / USEFM
FS on LWOP and CS with reemployment rights **
* Important
Applicants who claim status as a preference-eligible U.S. Veteran must submit a copy of their most recent DD-214 ("Certificate of Release or Discharge from Active Duty"), equivalent documentation, or certification.  A "certification" is any written document from the armed forces that certifies the service member is expected to be discharged or released from active duty service in the armed forces under honorable conditions within 120 days after the certification is submitted by the applicant. The certification letter should be on letterhead of the appropriate military branch of the service and contain (1) the military service dates including the expected discharge or release date; and (2) the character of service.  Acceptable documentation must be submitted in order for the preference to be given.
** This level of preference applies to all Foreign Service employees on LWOP and CS with re-employment rights back to their agency or bureau.
For more information (i.e., what is an EFM, USEFM, AEFM, MOH, etc.?) and for additional employment considerations, please visit the following link.
Marketing Statement:
COVID-19 Requirements for Eligible Family Members
As required by Executive Order 14043, Eligible Family Members who will be employed on a Family Member Appointment (FMA) or a Temporary Appointment (TEMP) are required to be fully vaccinated against COVID-19 regardless of the employee's duty location or work arrangement (e.g., telework, remote work, etc.), subject to such exceptions as required by law. If selected for the position, the agency will provide you additional information regarding what information or documentation will be needed and how you can request a medical or religious accommodation.
Eligible Family Members who will be employed on a Personal Services Agreement and compensated under the USG pay plan will be required to attest to their vaccination status using the Vaccine Attestation Form.
If you are not fully vaccinated or decline to provide this information, you will be required to demonstrate proof of a negative COVID-19 test completed within 72 hours of entry to a Mission facility and comply with enhanced COVID-19 mitigation protocols. If selected for the position, the agency will provide you additional information regarding these requirements.
COVID-19 Requirements for Local Candidates:
Candidates who will be employed on either a Personal Services Agreement or a direct hire appointment and compensated under the Mission's Local Compensation Plan will be required to follow all Mission COVID-19 policies applicable to Locally Employed Staff.
If selected for the position, the agency will provide you additional information regarding these requirements.
How to Apply
Interestes and qualified candidates should:
Click here to apply online
Important Information
All candidates must be able to obtain and hold a Secret clearance.
To apply for this position click the "APPLY TO THIS VACANCY" button at the top of the page.
Click on the "Submit Application" button to complete your application process. For more information on how to apply visit the Mission internet site.
Required Documents
In order to qualify based on education, you MUST submit the requested diploma and / or transcripts as verification of educational requirement by the closing date of this announcement. If you fail to provide requested information, or the information you submit is insufficient to verify your eligibility, you will not be considered for this position.
Copy of Orders/Assignment Notification (or equivalent)
Degree with transcript
DD-214 – Member Copy 4, Letter from Veterans' Affairs, or other supporting documentation (if applicable)
SF-50 (if applicable)
Next Steps:
Applicants who are invited to take a language or skills test, or who are selected for an interview will be contacted via email.
For further information – the complete position description listing all of the duties, responsibilities, required qualifications, etc. may be obtained by contacting the Human Resources Office.
Thank you for your application and your interest in working at the U.S. Mission in Lagos, Nigeria.
B.DIRECTOR/FINANCE
Company: PricewaterhouseCooper (PwC) Nigeria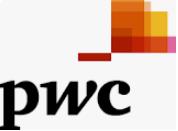 Job Title: Finance Senior Associate
Job Description & Summary
A career in Finance, within Internal Firm Services, will provide you with the opportunity to help PwC in all aspects of our Finance internal function including financial planning and reporting, data analysis, and assisting leadership with overall strategy.
You'll focus on recording and analysing financial transactions, paying and receiving invoices, maintaining financial statement ledger accounts, and preparing analysis and reconciliations of bills to detect fraud.
Our Accounting team helps internal leaders with fixed assets accounting and asset management, financial reporting, accounting research and analysis, statutory and regulatory reporting, and data security.
As part of the team, you'll assist with monthly closings, financial analysis, oversight and management of controls and compliance, tax and cash projections and data security.
To really stand out and make us fit for the future in a constantly changing world, each and every one of us at PwC needs to be a purpose-led and values-driven leader at every level.
To help us achieve this we have the PwC Professional; our global leadership development framework. It gives us a single set of expectations across our lines, geographies and career paths, and provides transparency on the skills we need as individuals to be successful and progress in our careers, now and in the future.
As a Senior Associate, you'll work as part of a team of problem solvers, helping to solve complex business issues from strategy to execution.
PwC Professional skills and responsibilities for this management level include but are not limited to:
Month end Management reporting processes like Operating statement, Balance sheet and related activities, Revaluation.
Statutory reporting processes accounts/Tax computation/Statutory audit
Preparation of budget processes.
Statutory remittance like pension, WHT, VAT.
Payroll and related activities.
Tax audit process.
SEC Management report – qtrly
Fixed asset.
Other adhoc projects/tasks assigned by CFO.
Preferred Skills & Qualifications
First Degree in Accounting with minimum of Second class Upper Division.
ICAN / ACCA qualified or at the final stage.
Working knowledge of Excel, Word, and PowerPoint.
Minimum Years experience required:
3 – 4 years relevant work experience post NYSC.
Method of Application
Interested and qualified candidates should:
Click here to apply online
Company: IHS Towers
Job Title: Senior Specialist, Productivity & Budget Optimization
 About the Job
We are expanding our global footprint and we are seeking an individual to join our team as Senior Specialist, Productivity & Budget Optimization in Nigeria.
The individual will assist in executing budget, budget control, business planning and financial strategy activities across Technical and Commercial operations.
Key Responsibilities
Serve as Business Partner to Technical by working with key stakeholders across the functions to understand business drivers, elicit both financial and operational performance expectations, and implement strategy
Provide budget support to the Technical organization by analyzing variances, commitments, and efficiencies, as well as recommending potential savings opportunities.
Build and maintain a KPI Scorecard for Technical Department and analyze network performance and other relevant KPIs on an ongoing basis.
Create cost-head dashboards to monitor spend against key expense items and against responsibility centres and functions
Perform scenario analyses on various Technical KPIs and inform the Technical leadership team on potential risks and opportunities.
Manage Capex reporting for Technical, including production of monthly reports on Capex budget performance and generation of intelligence reports on impact of key Capex projects on bottom-line
Leverage expertise to support project and product teams in financial modelling and reporting deliverables.
Carry out performance analytics of raw data from primary and secondary sources to facilitate decision-making
Provide forward-leaning, proactive early-warning systems to budget holders on performance to plan, with valuable advice to maintain targets.
Create project cost codes and track accurate usage across all stakeholders
Prepare and deliver management presentations as and when required.
Provide technical and functional cost inputs to the Commercial Finance, Budgeting and Reporting functions within Financial Planning & Analysis (FP&A) for purposes of budget preparation and business modelling
Perform other tasks and duties as assigned by the Senior Manager, Productivity & Budget Optimization.
Key Qualifications & Experience
Bachelor's Degree in Economics, Finance, Mathematics, Statistics, or any relevant numerate discipline
CFA, MBA or ACA qualification is a plus.
7-8 years' relevant experience, including most recent 5 in an analytics function requiring extensive application of statistical/ business intelligence tools and techniques for financial and performance reporting.
Behavioural Competencies:
Collaboration & Teamwork
Relationship Building
Functional Competencies:
Financial Modelling
Data Analysis & Reporting
Business Communication
Analytical Thinking
Problem Solving
Process Improvement
Stakeholder Management
Workload Management
Organizational Competencies:
Customer Focus – People demonstrating this competency understand & exceed our customers' needs. They develop trusted, reliable & collaborative relationships. They are consistently operating to the highest standards of service & delivery.
Innovation – People demonstrating this competency constantly seek new & improved ways to deliver our products & services. They champion engineering & skills development, and work to create a collaborative and supportive operating environment.
Integrity – People demonstrating this competency are open & honest in everything they do. They support financially & environmentally sustainable growth. They make socially responsible decisions and treat their stakeholders with respect.
Be Bold – People demonstrating this competency are thorough in analyses & decision-making. They are courageous in expanding existing markets & developing new ones. They confidently pursue appropriate financial returns and are forward-thinking and ambitious.
How to Apply
Interested and qualified candidates should:
Click here to apply online
Company: MacTay Consulting 
Job Title: Finance Operations Administrator
Responsibilities
Analyse financial transactions to ensure proper classification and correction.
Reconciliation of collection banks.
Follow up on unbooked transactions.
Ensure supporting documents/back up schedules meet audit and regulatory requirements.
Implements finance policies, processes and procedures in accordance with established. internal controls.
Meet all month end reporting deadlines.
Prepare and book journal vouchers and other financial transaction in the ERP system.
Prepare weekly and monthly performance reports.
Comply with client PPP's IFRS, IAS ,CBN regulations and GAAP in processing of transactions
To ensure proper accountability for all company fixed assets, with strict adherence to Generally Accepted Accounting Principles (GAAP)and company accounting standards.
Requirements
First Degree in Accounting / Banking & Finance / Economics or any related discipline
Fluent in English
A professional accounting qualification (ACA,CPA,ACCA) would be an added advantage.
Minimum of 1 year experience.
Method of Application
Interested and qualified candidates should send their CV to: samson.omoyeni@mactay.com using the Job Title as the subject of the mail.
Company: SIMS Nigeria Limited
Job Title: Finance Executive
 Job Description / Responsibilities
Preparing and raising of payment voucher and ensuring it gets signed.
Ensure branches get approval before processing payment.
Daily tracking of payment between HO and Branches.
Processing of vendor's due payment and ensuring all the documents required are attached.
Post branches Imprest on Orion.
Weekly preparation of imprest and imprest analysis report.
Document/data filling.
Monitoring of office stationaries.
Requirements
Minimum of HND / B.Sc in Finance, Accounting or any other related field (Membership of a recognized professional body i.e. ICAN, ACCA will be an added advantage).
Minimum of 3 years experience in a similar role.
The ideal candidate must be analytical, proactive and result-oriented.
In addition, she must be trustworthy and accountable.
Method of Application
Interested and qualified candidates should:
Click here to apply online
Company: Atlas technology
Job Title: Regional Staff Accountant – Africa
 Job Description
Reporting to the Regional Senior Staff Accountant, Africa, the Regional Staff Accountant is ensuring financial & tax compliance of multiple countries in the Africa region, follows local as well as company processes, policies and procedures as may be directed, working with the local professional service providers, and coordinating with global functions under guidance of Regional Senior Staff Accountant.
The candidate ensures a complete flow of tasks right from the requirements during the set up of a new entity to ensuring full local and global compliances of the entities assigned including month-end processes.
The candidate will work with various team members in a collaborative environment to improve business processes, training materials, data clean-up, and on-going support including assignments during software transitions.
This is an ideal position for an independent contributor.
Key Responsibilities
Manages all regional country compliances (including providing trial balances and other supporting documents) with in-country local providers for accounting, tax (income tax, VAT/GST/Sales tax, property tax, business tax and annual reports) and filing purposes;
Ensures journal entries are properly documented and supported;
Makes payroll postings and other entries in the accounting system, provides support to the Treasury in fund-transfer process;
Prepares local financial information in collaboration with local Partners, reviews and files various returns;
Drives monthly reconciliation process for the regional financials during month-end close;
Functional Accounting System expert, able to provide training as required on overall processes and procedures;
Coordinates with global functions for any required adjustments to the financials, variance analysis and always maintaining supporting accounting documentation;
Supports the Compliance Team in entity set up and opening of bank accounts;
Support data migration as well as setting up of new accounting software as may be required;
Partners cross-departmental team and provide relevant financial information required for any business operation;
Works with Regional Senior Staff Accountant, Regional Finance Director and other team members for any ad-hoc project as may be required.
About You
Bachelor's Degree with major coursework in Accounting, Finance, or a closely related field is preferred.
Minimum experience of 5 years in accounting or financial environment.
Multi-national exposure is essential for this role.
OHADA experience beneficial
Audit experience from management accounting or audit firm is an advantage.
Strong written and verbal communication skills in French and English.
Data driven person, must be detail oriented with an eye for mistakes.
Good organizational, time management, customer service skills.
Ability to multitask in a fast-paced environment.
Must be able to pass a background check.
Proficiency in MS Excel is required.
What We Offer 
The opportunity to work with a purpose – simplifying global expansion while supporting sustainable communities around the world
A diverse and inclusive environment, with over 40 nationalities represented, 90+ languages spoken, and a workforce made up of 52% women
Flexible PTO and birthdays off
Growth and development opportunities with access to Coursera – a leading learning and certification provider
The opportunity to challenge yourself in a high-performing organization and leave each day knowing you have made an impact.
Method of Application
Interested and qualified candidates should:
Click here to apply online
Note
 C. LEGAL/OPERATIONS
Company – Seplat Energy Plc
Job Title: Compliance Officer
About the Job
The Compliance Officer supports the Head, Compliance to maintain a firm grip on compliance risk and controls, monitor and evaluate the compliance health of the company and its subsidiaries, by ensuring it meets its compliance obligations and complies with regulatory requirements.
The Compliance Officer will coordinate, embed, and maintain the compliance program by putting in place minimum standards, guidelines, procedures; evaluate and investigate compliance issues / risks within the operations; protect the company from loss or reputational damage; and improve the way the company does business and relates to its stakeholders.
Accountabilities
Provide key regulatory advice and assurance to the Business on all matters that pertain to Compliance risk management and controls. Work with the other assurance function to provide an independent Second Line of Defense approach to risk-based monitoring and evaluation by focusing on current, high impact compliance risks, developing assessments, and providing input over control effectiveness through formal reporting, as well as monitoring remediation activities.
Legislative and Regulatory developments – Provide proactive guidance and advice on the current interpretation of relevant Nigeria, UK and international statutes, regulations, legislations, conventions, best practice and key learnings that could affect the SEPLAT Group's business operations or strategies being developed. Monitor changes in relevant legislation and the regulatory environment and take appropriate action to protect SEPLAT's operations, image and reputation. Advise the General Counsel on internal investigations, regulatory enforcement in respect of operational matters, business strategy and operations, antitrust concerns, etc.
Support the delivery of all Compliance workstreams on mergers and acquisitions, divestures, financing and debt restructuring, corporate finance and tax, corporate restructuring, enterprise risk management, intellectual property rights and protection, corporate law and all corporate compliance matters.
Monitor and manage the implementation of the Group Compliance programs / framework; and act as any other regulatory compliance Focal Point. Coordinate compliance information and document requests for audits.
Provide support to Managers in the fulfilment of their compliance responsibilities: assist in developing policies that comply with regulatory requirements, implement new regulations, controls and respond to policy violations.
Evaluate company operations to determine compliance risk and regularly audit company procedures, practices, documents to identify possible weaknesses or risk and advise on mitigation.
Work with relevant Business Units to develop an effective compliance-training program, including appropriate introductory training for new employees as well as ongoing training for all employees and managers.
Proactively identify areas of high/critical and legal risks; ensuring their inclusion in the risk management framework; and that contingency plans exist for identified elements. Provide clients with advice and counsel regarding legal requirements, best practices, and strategies for managing risk arising from non-compliance.
External Counsel – Support the Head, Compliance in managing the panel of Nigerian and International Law Firms that support the matters arising from the Compliance Functions, and advise the General Counsel on the use, optimization, retention and evaluation of such Firms.
Business Support – Provide expert legal advice and assurance to the Human Resources, Business Integrity, Internal Controls, Internal Audit, Insurance and Tax teams in activities around employment services, anti-bribery, enterprise risk, tax, etc. Ensure that all Legal considerations are properly identified and addressed.
Functional Responsibilities – Ensure that the results of processes, practices and objectives of the Compliance function of the Legal and Company Secretariat Department are aligned with SEPLAT's business strategy, goals and objectives. Contribute to, and deploy within the Compliance unit, the vision for success within the Department.
Manage Dispute Resolution – Support the Corporate Functions in resolving all disputes emanating from their processes through the use of appropriate alternative dispute resolution proceedings while maintaining an optimal and cost-effective activity/portfolio split between internal and external (local and foreign) counsel.
Minimum Qualification
Educational Background
A Degree in Law, Finance, Business Management or a related field is required. An MBA, a Master's Degree, a Ph. D. in Law or a Finance certification will be an added advantage.
Must be qualified to practice as a lawyer in Nigeria and be a member of the Nigerian Bar Association.
Industry experience:
Exposure and working experience with an International oil firm for at least 5 years
Legal experience in Corporate Law and Compliance across geographies (especially Nigeria and the United Kingdom)
Competencies:
Proven experience in initiating, developing, implementing, and maintaining written policies and written procedures, testing and risk assessment programs within the Oil & Gas industry.
Practical knowledge of compliance risk management in mergers and acquisitions, divestures, financing, debt restructuring, financial planning/budget/reporting, tax, intellectual property rights and protection, corporate restructuring, enterprise risk management, government and stakeholder public advocacy, and corporate compliance in Nigeria and UK.
Proven ability to deliver in a challenging and fast-paced environment with levelheadedness, an issues-management and problem-solving approach.
Strong interpersonal skills and ability to work well in a team environment.
Strong ability to communicate concisely with a wide variety of audiences, including the Executive Team, other Senior Management, international counter-parties and key external stakeholders. Proven ability to engage and align stakeholders.
Demonstrated expertise in working effectively in teams and across a cross-border, matrix based working environment with multiple stakeholders.
How to Apply
Interested and qualified candidates should:
Click here to apply online
Company- Bradfield Consulting
Job Title: Senior Legal Counsel (Corporate Service Group)
Responsibilities
Provide support by coordinating with the clients to schedule and represent the firm at meetings.
Generate required reports for clients meetings and arrange for execution of such documentation by the directors and shareholders.
Conducting a legal compliance audit on the company and rendering returns with the Corporate Affairs Commission,Securities and Exchange Commission amongst other as may be required from time to time.
Assist in handling with appreciable skills, drafting and review of contracts and other legal documentation.
Offering advice on legal procedures and on simple to complex legal issues.
Requirements
Candidates should possess a BL / LLB / JD, LLM qualification
Minimum of 8 years experience in handling legal advisory matters within a commercial legal firm or organization with particular exposure to corporate law.
Confident, articulate and hardworking team player with the desire to excel.
Must have a passable knowledge of commercial law but not limited to company law and corporate governance.
Good presentation skills.
Good problem solving, listening, analytical and learning skills.
Absolute command of Microsoft Office applications( Outlook, Word, Excel, PowerPoint and Access).
Familiarity with Search engines.
Method of Application
Interested and qualified candidates should send their CV to: careers@bradfieldconsulting.net using the Job Title as the subject of the email.
Company- Deloitte
Job Title: Head, Legal & Compliance
The job incumbent will be responsible for overseeing and ensuring that business activities are conducted in conformity with all applicable laws, regulations, internal policies and procedures.
Also, he/she will be responsible for ensuring that all regulatory permissions remain current and appropriate for business needs.
Duties and Responsibilities
Compliance Responsibilities/Accountabilities:
Ensure implementation of a robust and consistent compliance programme, in line with the Group / regional policies and standards and in compliance with local and international regulations.
Provide support to address any compliance and regulatory-related issues or investigations and maintain an up-to-date view of regulatory and business developments.
Develop a framework for the ongoing identification, monitoring (including relevant key risk indicators), management and reporting of AML, ABC, sanctions, fraud and conduct risk.
Keep up to date with, and understand, relevant laws and regulations, monitor compliance with laws, regulations and internal policies.
Legal & Governance Responsibilities/Accountabilities:
Preparation, review and interpretation of documents from a legal perspective including the creation and review of all types of agreements – new and/or amended laws, regulations, guidelines, e.t.c., issuance of letters and response to letters, amongst others.
Educate employees and leadership (stakeholders) on not only the legal requirements but also the impact on the organisation if these aren't complied with.
Coordination and preparation of internal statutory reports and documentation to ARH and supporting the external Company secretary on corporate governance deliverables.
Legal documentation drafting and conveyance, review, negotiations and pricing.
General Leadership, Advisory, Relationship & Stakeholder Management:
Advise on general business law issues and managing legal issues including corporate matters, procurement, health and safety and governance.
Provide stewardship through collaboration and role modelling with other departments/functional leaders to create a culture of compliance.
Supporting management and the Board through preparation of any legal and compliance related reports or updates that warrant the attention of the Board and attendance at the requite Board and Board Committee meetings to provide the appropriate advice and assurances if necessary.
Requirements
Minimum of a Bachelor's Degree in Law (LLB & BL) with at least a 2.2 (Second Class Lower)
12 years+ experience functioning in similar capacity as highlighted above
Experience garnered in the financial services, specifically, Insurance sector (most preferable) or delivering similar services via the professional services firms (any of the top "big 4")
Additional and relevant professional certification (e.g. ACTI, ACArb, CIIN, etc) – preferred.
Method of Application
Interested and qualified candidates should:
Click here to apply online
Company- Coca-Cola Hellenic Bottling Company
Job Title: Senior Legal Counsel, Compliance
Job Responsibilities
Review and ensure requirements for Anti-Bribery and Corruption Audits are implemented.
Ensure timely delivery of annual awareness programs and follow-up on required actions.
Coordinate other departments on required initiatives to strengthen compliance with the ABAC policy.
Exercise independent judgment and discretion to determine the Legal risks and response to letters from External Stakeholders (Government, Legal firms, or Unions).
Provide guidance to the HR team on the handling of investigations and dealing with enforcement agencies.
Conduct legal and corporate due diligence for property acquisitions and development projects and handle the legal aspects of development projects.
Serve as a member of the local IMCR.
Oversee the investigation process for all COBC and non-COBC matters in Nigeria.
Review analysis and evaluate reports of alleged Code of Conduct and policy violations.
Review investigation reports and communications which are shared with external stakeholders.
Ensure that appropriate conflict disclosures are documented and drive use of the COBC portal.
Collaborate with support functions – HR, COBC, DPTS and Internal Control to evaluate policies and training to promote compliance with Company policies.
Develop and conduct training, raise awareness, and develop/ maintain relationships with management colleagues across the Country to identify and address key risks.
Bring awareness to CCH of the COBC and other policies through creative and targeted training and communication that can be leveraged Country-wide.
Monitor COBC trends and develop and deploy training accordingly tailored for specific functions.
Requirements
BL, LLB
LLM (or equivalent) desired
Experience in analysing complex internal investigations
10+ years of related professional work experience (compliance function).
Method of Application
Interested and qualified candidates should:
Click here to apply online
 D. IT/ENGINEERING 
Company: Menzon Limited
Job Title: Head, Architectural Services
Job Description
Develop preliminary design concepts through drawings, specifications, renderings and models
Conduct assessments and evaluations of existing structures renovation brief.
Attend meetings with clients, jurisdictional agencies, and sub-contractor/ suppliers.
Investigate alternatives and perform value engineering throughout design process.
Develop detailed engineering, create bid packages, including finalized drawings, specifications, and/or other related information.
Assist with cost estimates, secure firm quotations and review for compliance.
Conduct feasibility studies, including to prepare the ECA for each project complete with all necessary information required to judge economic benefits of a particular project.
Develop current to future state architecture road maps.
Use appropriate design techniques and methodologies to translate project requirements into detailed designs, consistent with platform strategy and road map.
Assist develop technical solutions to challenges presented by the client/contractor within budget, schedule and project constraints.
Assist in strategic planning and business development activities.
Supervise/manage a team, including to contributetowards their capacity developement.
Actively participate in engineering implementation and work-supervision of various architect elements.
Analyse and resolve associated technical problems
Initiate project-related correspondence and reports, schedules, contribute technical comments/notes, responses to technical queries.
Giving support in the development of a revised work plan for projects.
Attend work inspection/field tests and prepare technical report.
To assist with other relevant duties as requested.
Essential Requirements
Bachelor's Degree in Architecture(Master's Degree preferable).
Valid professional architect license(ARCON) or its international equivalents e.g. RIBA etc.
Minimum of 10 years of demonstrable & verifiable experience on design architecture and project engineering and management involving major building, infrastructure, and industrial projects.
Well versed in federal, state and local regulatory & permitting requirements and building codes (BS, EN, ASTM.)
Possession of advanced knowledge of various design and documentation software (AEC), design software such as AutoCAD, ArchiCAD, REVIT, BIM etc
Competency in Microsoft packages including MS Word and Excel.
Act positively and participate in all health and safety issues at site, as required by the Resident Engineer and Project Safety Representative.
Ability to work independently and as part of a project team.
Ability to understand complex problems and to collaborate with others to explore alternative solutions.
Comfortable performing in an environment that requires independent evaluation, judgment and decision making.
Ability to demonstrate high degree of ethical behavior and candor.
Exceptional oral and written communication skills including the ability to compose letters, outlines, memoranda, complex reports and to orally communicate technical information to others.
Familiarity with using various materials' construction materials and their applicability with the benefits statement.
Method of Application
Interested and qualified candidates should send their CV and Cover Letter as an attachment to: recruitment@menzonlimited.com using "Application for the Post of Head, Architectural Services" as subject of the email.
Company: GUS Consulting Limited
Job Title: Devops Lead Engineer
Responsibilities
As a Devops Lead Engineer, a typical day might include the following:
Creating software deployment strategies essential for the successful deployment of software in the work environment
Custodian of all production systems powering various products and service offerings across Publishers, Ad Exchanges, Telcos and Financial Services.
These products deliver the most relevant content and ads real-time.
Designing, building and optimizing automation systems to execute business web and data infrastructure platforms.
Conducting research, tests and executing new techniques to stay abreast of industry trends and best practices.
Getting involved in creating technology infrastructure, automation tools and maintaining configuration management Assisting and training junior team members
Working with multiple teams to gather requirements and collaboratively build solutions
Ongoing maintenance and upgrades on key components of the platform.
Requirements
You'd be a good fit if you have:
A Bachelor's Degree in any course related to technology or of equivalent experience.
3-5 years working experience as a Devops Engineer
Experience in Nginx, Git, Jenkins, Ansible, Docker, Terraform, Kubernetes
Experience in Networking, Firewall rules and Server management. Familiarity and hands-on experience on deployment strategy
Good Linux/Unix Administration skills and knowledge on any cloud service provider
Knowledge of continuous integration delivery and Enterprise Security awareness.
Method of Application
Interested and qualified candidates should send their CV to: recruitment@gusconsulting.com using the Job Title as the subject of the email.
Note: Only shortlisted candidates will be contacted.
Company – Ascentech Services Limited 
Job Title: Electrical Engineer
Responsibilities
Routinely inspecting electrical systems such as wiring, fixtures, and appliances.
Identifying faults or hazards
Knowledge of Electrical systems, hand tools, and industrial equipment
Troubleshooting system failures
Testing of electrical systems with digital multi-meter.
Conducting maintenance repairs on old or faulty fixtures
Responding to fault requests
Providing suggestions for equipment replacement.
Writing electrical maintenance reports.
Ability to resolve the problem with minimum time
Ability to work on the following: PLC, Generator, Motors, SCADA, Rewinding, HT,star/Delta starter, DOL starter, VFD, Electrical motor, temperature controller, level sensor, Interlocking system, PCC, MCC, Operation of Generator, Synchronizing of Generator
Knowledge of ACB/VCB operation and maintenance, Ability to understand sizing of cable, Overload relay, contactor according to size of Electric Motor.
Experience / Essential Requirements & Qualifications
Minimum of 4 years working experience in a Mining Company.
Sc / HND / ND / TRADE TEST 1, 2, 3 / Technical Certificate in Electrical / Electronic Engineering
Minimum National Diploma- Electrical Engineering
Minimum of 3 years' experience in Mining Factory in electrical maintenance.
Experience Generators, Motors, SCADA, HT,and PLC
Preferably from oil extraction/oil refinery.
Able to understand electrical drawings.
Coordination skill with others.
Reporting skill for material, breakdown.
Method of Application
Interested and qualified candidates should forward their CV to: cv@ascentech.com.ng using the Job Title as the subject of the email.
Note: Only candidates who meet with the above requirements will be contacted.
Company: Atlas Technology powers
Job Title: Senior Software Engineer (.NET / C#)
 Job Description
We believe in a world where growth thrives across borders and cultures. That's why our Founder and CEO Rick Hammell started Atlas, coining the term Employer of Record (EOR) simultaneously. As an EOR, Atlas employs people to work for companies anywhere in the world.
Before we came along, the only businesses offering a similar solution were essentially brokers. They'd outsource your HR and payroll services to third-party providers in different countries. Today, we're the only 100% Direct EOR in the world, partnering with clients to get to market 82% faster, at a reduced cost, and with lower risk through local expertise in over 160 countries.
Atlas technology powers the idea that companies can employ whoever they want, wherever they are in the world. Through our cloud-based platform, we deliver the Human Resources infrastructure that underpins international growth, leaving companies free to focus on the strategy that makes it happen. We partner with our clients through their international life cycle from the first dip in the global pool until the moment it's time to set up their own entities and run payroll. Atlas is here from point A to point Z.
The future of work is borderless, and so are we. So, it helps that our people are located around the globe — in the US, UK, India, China and beyond — and speak 90+ languages. Diversity and inclusion are at our core.
We're excited about our next phase of growth. We're launching new tech, adding new solutions and now we're looking for YOU — eager for a challenge, energized by innovation and aligned with our mission to deliver a future of work without borders.  
Key Responsibilities
Development of in-house software applications and databases, predominantly in .NET / C# technologies.
Participate in building the core software architecture, based on latest .NET framework. Contribute technically through hands-on feature development, code reviews, technical design documents, debugging operational issues and process streamlining.
Provide day-to-day software application support and related technical advice.
Deliver on each sprint, ideally participating in peer reviews and testing processes
Any other matters / projects that the management may require assistance with from time to time.
Participate in full software development life cycle – requirements gathering, design, development, testing, deployment, user training and documentation.
Collaborate with product owners and other business partners to understand and refine requirements that drive innovative cloud native B2B SaaS solution architecture, technology, and tools.
About You
Bachelor's in Electrical Engineering, Computer Science, or related technical field, or equivalent work experience.
5+ years of relevant progressive work experience in cloud B2B SaaS solutions development including hands-on coding, modern software architecture, open source, containers, and security
Proficient in object-oriented programming languages, experience with .NET Core (ASP.NET Core) and / or C#.
Knowledge of API Design, API Rest, API Security Framework, API Management, Open API, OpenShift,
Experience working in microservices architecture, cloud architecture
Passionate about building software of the highest quality. An open mind to learn new things and the curiosity to understand how things work.
Experience developing software solutions within HRIS, Payroll, Tax or Payment Process companies is desirable.
Proven track record of developing complex multi-layer client enterprise architecture.
Prior experience working on UAT's / TDD(test driven development)
The desire to take ownership of your work and initiative to improve the product.
Familiar with relational database development, modelling and performance optimization.
Strong in general software design, and specifically REST API design.
Deep understanding of how to design software to support scalability, responsiveness, security and maintainability, and the ability to reason and articulate the design.
Familiar working in continuous deployment environments, AZURE preferred.
Proficient in object relational mapping techniques.
Experience in HTML, CSS and JavaScript.
Experience in Git.
What we Value
You are a self-starter, and a self-motivated team player.
You are curious by nature and persistent to find the solutions.
You can thrive in a fast-paced, agile environment.
You have excellent verbal and written communication skills.
You have strong fluency in English.
What we Offer 
The opportunity to work with a purpose — simplifying global expansion while supporting sustainable communities around the world
A diverse and inclusive environment, with over 40 nationalities represented, 90+ languages spoken, and a workforce made up of 52% women
Flexible PTO and birthdays off
Growth and development opportunities with access to Coursera – a leading learning and certification provider
The opportunity to challenge yourself in a high-performing organization and leave each day knowing you have made an impact.
Method of Application
Interested and qualified candidates should:
Click here to apply online
Note
This position description may not describe all duties, responsibilities, and skills associated with this position. It is intended to portray the major aspects of the job. Other duties or skills may be required.
Atlas Technology Solutions, Inc. is an Equal Opportunity Employer and Prohibits Discrimination and Harassment of Any Kind: Atlas is committed to the principle of equal employment opportunity for all employees and to providing employees with a work environment free of discrimination and harassment.
All employment decisions at Atlas are based on business needs, job requirements and individual qualifications, without regard to race, color, religion or belief, national, social or ethnic origin, sex (including pregnancy), age, physical, mental or sensory disability, HIV status, sexual orientation, gender identity and/or expression, marital, civil union or domestic partnership status, past or present military service, family medical history or genetic information, family or parental status, or any other status protected by the laws or regulations in the locations where we operate. Atlas will not tolerate discrimination or harassment based on any of these characteristics. Atlas encourages applicants of all ages.
This role may be subject to a background check after an employment offer has been made and final employment will be subjective to a positive result, in addition, reference may be requested at the final stage of the process.
E. HEALTH
Company: Marriott International 
Job Title: Environmental Health Officer
Position Summary
The environmental health officer is responsible monitoring and enforcing health and hygiene legislation.
They also investigate when there is an incident, such as pollution, a noise problem, toxic contamination, pest infestation or an outbreak of food poisoning.
They are likely to spend time in the community they serve inspecting premises, collecting evidence, from incidence and providing advice.
Responsibilities
Other Responsibilities include:
Advise employers on matters of environmental health.
Compiling reports.
Delivering trainings.
Investigating complaints e.g. of pest or food poisoning.
Job Requirements / Skills
Strong and clear written and verbal communication skills.
Interpersonal skills to explain legislation and procedures to people from all backgrounds.
Close attention to details.
The ability to analyze and solve problems.
Method of Application
Interested and qualified candidates should:
Click here to apply online
Company: Emzor Pharmaceutical Industries Limited
Job Titles: Brand Manager
Requirements
The ideal candidates should have:
A Bachelor's Degree in Pharmacy, Biological or Health Sciences.
Master's Degree or an MBA will be an added advantage
A minimum of 3 years experience in Brand Management
The candidate should have proficiency in Microsoft Excel and should be conversant with data processing
Good communication (Oral and writing)skills
Good presentation skills.
How to Apply
Interested and qualified candidates should send their Resumes to: endubuka@emzorpharma.com using the job title as the subject of the mail.
                                                                        Mid-Level Jobs
Mid-Level Jobs at Paga, Lifemate Group, Konga, Ascentech Services Limited, Sujimoto Construction Limited, etc.
A. SALES/MARKETING
Company: Paga 
Job Title: Sales Executive (Doroki)
About the Platform
Doroki is a platform that makes paying, getting paid, shopping, and selling easier. Doroki is focused on digitizing SMEs across Africa. With Doroki, sellers can digitize critical aspects of their business – payment collection, sales management, reconciliation, inventory management, and access loans.
About the Role
The Sales Executive will be responsible for bringing onboard sellers, merchants, and businesses on Doroki and driving activities to deliver on set targets.
The main goal is to acquire new Merchants/Sellers/Businesses and manage relationships with existing ones to maximize revenue growth for the business.
Primary Responsibilites
Responsible for establishing, managing the existing Doroki merchants and acquiring new business in an assigned zone.
Meeting with merchants virtually or during sales visits to demonstrate and present Doroki product offering.
Responsible for merchants' sale target in your assigned zone which covers merchants' recruitment, POS distribution, app download, active merchants, volume, value, and revenue.
Develop and monitor business operations and revenue contribution of merchants while maintaining accurate records of performance.
Proactively acquire new merchants and deepen existing relationships, by building a healthy pipeline of prospects using approved sales CRM tools.
Advise merchants on various aspects of recommended and available products and services.
Manage merchants' expectations, adhere to company policies, procedures & controls, and ensure compliance with rules & regulations.
Understand, utilize, and support the service architecture created for the support of Doroki merchants
Give timely updates or gather market intelligence on Doroki service efficiency and effectiveness and channel issues and concerns to the appropriate unit
Pilot new services initiatives for Doroki merchants and provide feedback for enhancements
Work with support teams to ensure that merchants get adequate support and proper communication to drive satisfaction and usage
Identifies Service enhancements/service improvements, document them and discuss them with the line manager
Analyse & monitor merchant collections and channel trends to be able to make recommendations on business and service enhancements
Conduct periodic surveys on merchants for service improvement
Use trends to engage proactively, and support merchant business by introducing new ways to optimize channels.
Generates and reports daily/ weekly merchant Performance to the line manager
Work with the marketing team and line manager, to ensure proper branding support is delivered to merchants on the time
Knowledge and Skill Requirements
Bachelor's Degree from an accredited university or college
Must have 2 – 3 years experience in FMCG sales
Must be proficient with Microsoft Excel and other Microsoft Office applications
Proficient in the use of sales CRM tools.
Must be able to understand and report issues appropriately
Strong analytical and problem-solving skills
Provide outstanding customer service
Key Competencies:
Strong leadership skills
Strong interpersonal/communication skills
Takes initiative and ownership
Must be self-driven and excited about winning
Detail oriented
Flexible: willingness to test ideas quickly and take learnings
Good interpersonal skills
How to Apply
Interested and qualified candidates should:
Click here to apply online
Note: We are an equal opportunity employer and value diversity inclusion. In our employment practices, we do not discriminate on grounds of colour, race, nationality, religion, age, ethnic origin, disability, gender, marital status, or sexual orientation.
Company: Lifemate Group 
Job Title: Sales Representative
Requirements
OND, HND or B.Sc in any related study.
Preferably Male within age of 20-25years.
1-2 years of experience
Tall and slim person
Proven ability to meet and exceed sales target
Ability to adapt faster and learn company's product codes
Excellent customer relationship
Reside within Sangotedo, Ajah Axis.
Method of Application
Interested and qualified candidates should send their CV to: saleshrrecruitment234@gmail.com using the Job Title as the subject of the mail.
Company: Nicole Sinclair Consulting
Job Title: Sales Executive
Responsibilities
Achieve Agreed sales targets and outcomes within the scheduled time frame
Co-ordinate sales efforts with team members and other departments
Analyze the territory/market customer potential, track sales, and status reports
Perform cost – benefits and need analysis of existing/potential customers to meet their requirements
Identification of the right customers for sales
Understand the customer needs, identify the pain areas to penetrate, and execute sales
Potential to work on competitor activities
Highly motivated and should be a self-starter for a target driven with proving month on month
Excellent selling, communication, and negotiation skills
Prioritizing time management
Should be good at Relationship management
Competencies / Skills / Requirements
First Degree
Have 3 + Years of experience in Hard Core Sales
Must be from Relative industries: – Tires, Paints, Oils & Lubes, Construction, OEM's
Should be able to speak English and Local Languages.
Method of Application
Interested and qualified candidates should:
Click here to apply online
Company: Ascentech Services Limited
Job Title: Sales Manager (Agrochemicals)
Job Summary
The Sales Manager, Agrochemicals & Crop Protection is responsible for planning, administering, implementing and coordinating effective sales strategies and leading the Agrochemical Sales team toward achievement of set corporate sales and market share objectives.
Job Responsibilities
Develop a strategy for re-introduction of the Company's Agrochemical businessline.
Preparation and delivery of monthly, quarterly and annual sales and gross profit targets, objectives and budgets.
Sustaining sales target prospects, pipelines and orders in process sufficient to achieve monthly, quarterly and annual sales & gross profit target, objectives and budgets.
Maintain up to date competitive knowledge to create and adjust sales strategies.
Managing the activities of field staff such as agronomists, sales representatives and commissioned agents.
Creating a marketing program, expanding the company's contacts with farms and farmers, government agencies and other stakeholders in the agricultural industry.
Deliver major sales growth through high volume target accounts.
Establish effective relationships and collaborations with other divisions to address key business issues and opportunities.
Build and grow the market share for Agrochemicals.
Implement and monitor the implementation of the company's sales process to establish a culture of consultative pre and post selling activities.
Ensure, supervise and monitor compliance with product registration requirement, regulation and related matters.
Job Requirements
Degree in Agriculture or related course from a recognized Higher Institution.
3 – 5 years' relevant experience as a Sales Manager in the Agrochemicalfield or related sector.
Demonstrated ability to achieve aggressive profitable sales goals.
Strong Oral and written communication skills
Demonstrate ability to professionally inspire, develop and coach team members and subordinates.
Exceptional deal closing, selling and negotiation skills across a wide range of sophisticated buyers within competitive markets.
Ability to understand and apply market intelligence.
Team player.
Method of Application
Interested and qualified candidates should send their CV to: cv@ascentech.com.ng using the Job Title and Location as the subject of the email. E.g. Sales Manager – Zamfara.
Company: Sujimoto Construction Limited
Job Title: Sales Executive
 Job Description
Identify, generate, and retain new business prospects and engage them in the company's products and services.
Actively seeking out new sales opportunities through cold calling, networking, and social media.
Advise investment products based on client needs.
Ensure adequate communication with clients with regard to their needs and interests and provide sales representation when needed.
Design/ draft content-filled proposals for prospective clients.
Build rapport and establish long-term relationships with customers.
Achieving monthly sales targets by identifying and developing new customers.
Requirements
A minimum of B.Sc / HND in any Social Science Subject.
Experienced in marketing and sales of Real Estate is compulsory.
Experience: At least 3 years experience in Marketing and sales with a proven record of business development in a real estate firm.
Relevant experience in Real estate sales
Excellent interpersonal, verbal, and written communication skills.
Initiative and an entrepreneurial attitude.
Proactive, positive, and flexible approach to teamwork
Digitally savvy
Great customer orientation
Great communication skills.
Resilient spirit and a persistent nature.
Method of Application
Interested and qualified candidates should send their CV to: bsales@sujimotonig.com using "Sales Executive" as the subject of the email.
B. FINANCE/DIRECTOR
Company: Reliance Health 
Job Title: Director – Reliance Care Center
The Position
This role will lead an omnichannel support function across multiple emerging markets for providers, corporate clients, enrolled employees, and retail customers.
This role will report to the SVP of Customer Success.
Responsibilities
You will be Responsible For:
Developing and implementing a strategy, plan, and KPIs to delight stakeholders with every interaction at scale
Selecting, developing, and managing the performance of employees
Working cross-functionally to deliver knowledge management tools, training, quality management, and automation
Optimizing the omnichannel experience across voice, chat, chatbot, and email channels
Providing and implementing data-driven recommendations for continuous improvement on a weekly, monthly, and quarterly basis
Launching support teams in new emerging markets across multiple time zones, cultures, and languages
Ideal Profile
Skills Required:
8 years of call center management experience
Healthcare or Insurance experience
Experience managing call centers across multiple geographical markets
Experience implementing scalable solutions that drive customer satisfaction
What's on Offer?
Leadership Role
Fantastic work culture
A role that offers a breadth of learning opportunities.
Method of Application
Interested and qualified candidates should:
Click here to apply online
Company:  Family Health International 
Job Title: Associate Director, Laboratory Services
Basic Function
The Associate Director of Laboratory Services will provide leadership in implementing high quality laboratory services for FHI, including building laboratory capacity at health facility sites to combat HIV, TB, malaria and other infectious diseases.
Duties and Responsibilities
Provide technical leadership and technical support related to the laboratory services and management component of HIV/AIDS care and treatment for the Nigeria bilateral project.
Coordinate the design, planning and implementation of the laboratory component of HIV/AIDS care and treatment, including ART, in collaboration with state and community level project clinical staff, laboratory specialists and state and local agencies in Nigeria.
Provide technical assistance in capacity building for laboratory services at health facilities and other settings as appropriate.
Carry out quality control functions/ activities, in collaboration with the zonal team, of the labs, including quality control inspections schedules and the collection of quality control records; ensure the availability of high quality documentation.
Develop quality control and quality assurance systems in collaboration with existing personnel and systems and ensures related documentation, training and monitoring.
Review and monitor QA and QC activities of the Laboratory in order to determine conformance with established policies, national regulations, and accreditation requirements.
Develop guidelines, tools and recommendations related to the implementation, monitoring and quality assurance of laboratory services for TB care and treatment, malaria care and treatment and opportunistic infections (OI) in collaboration with technical staff within FHI and at national, state and local agencies in Nigeria.
Develop lessons learned from activities related to laboratory services and management for HIV/AIDS care and treatment and apply these lessons to improve both existing programs and the design of new programs.
Remain informed on new findings in the field of laboratory technology that  relate to HIV/AIDS, OI, malaria care and treatment by reviewing current literature, and draws implications from research for program activities.
Develops concept papers and research papers to improve and or extend existing laboratory activities.
Support the Director in managing the FHI Laboratory Services Department, defining strategies, goals, objectives and working plan, and monitoring their implementation.
Supervise and mentor FHI lab staff, to improve and maintain high standards of performance in all their local laboratory activities.
Play a key role in facilitating and maintaining complex collaborative lab programs with international partners.
Perform other duties as assigned.
Qualifications and Requirements
Master's Degree in Laboratory Sciences, Biological Sience or related Degree with 7 to 9 years relevant experience.
or Doctorate Degree in Laboratory Sciences, Biological Science or related Degree with 5 to 7 years relevant experience.
A minimum of 5 years experience in laboratory setting of which 3 must be on a HIV laboratory management donor funded program.
Certification / license to practice as a medical laboratory scientist is required.
Experience in a clinical laboratory setting and working in a donor funded program is required.
Proven experience in project development, planning and facilitating technical training.
Familiarity with Nigerian public sector health system and NGOs and CBOs is highly desirable.
Familiarity with USAID and PEPFAR programs is as advantage.
Knowledge, Skills & Attributes:
Knowledge of health and development programs in developing countries in general and Nigeria specifically.
Excellent working knowledge of laboratory equipment and techniques for the following categories of assays: HIV rapid and confirmatory testing, hematology, biochemistry, CD4/CD8, HIV viral load, HIV DNA qualitative test, HIV viral resistance (genotype and phenotype).
Good working knowledge of laboratory equipment and techniques for the microscopic identification and culturing of different TB species, and drug resistance tuberculosis (MDR-TB).
Experience in the management of laboratory services, particularly health facility-based services, including quality assurance systems, laboratory analysis, and interpretation and reporting techniques based on best practices, quality management practices and safe work practices.
Knowledge of laboratory service and management issues related to the clinical management of HIV/AIDS, including ART.
Knowledge of laboratory service and management issues related to  mycobacterium  Drug resistance Tuberculosis (MDR-TB)
Knowledge of laboratory service and management issues related to  Opportunistic infection (OI) and malaria
Knowledge of District Health Information System (DHIS) and Lafiya Management Information System (LAMIS) is required.
Ability to work well with others and develop and maintain compatibility among project staff, project collaborators, subcontractors and consultants.
Outstanding organizational skills and the ability to handle multiple projects simultaneously while meeting deadlines.
Must be able to work independently, and as part of a management team
Sensitivity to cultural differences and understanding of the social, political and ethical issues surrounding HIV infections.
Ability to represent FHI/Nigeria to donors, government officials and the NGO community.
High degree of proficiency in written and spoken English communication, including presentation and training skills.
Proven ability in supervising staff.
Well-developed computer skills.
Ability to travel within Nigeria 25% time.
Method of Application
Interested and qualified candidates should:
Click here to apply online
Company: Palladium
Job Title: State IHP Director – Nigeria IHP
Project Overview and Role
IHP is an integrated health program with an expanded effort with the Government of Nigeria (GON) to identify and support rapid scale-up of proven interventions through improvement of service delivery and strengthening of health systems. It will focus its support for service delivery in six intervention areas, family planning, malaria, routine immunization, nutrition, maternal/newborn health, and treatment of childhood pneumonia/diarrhea.
This program will work closely with state-level government officials to support established state-level Health and Development Plans, build capacity, and promote ownership of interventions, systems, and results. Specific interventions will need to be tailored to local contexts and will be fully developed at state and Local Government Area (LGA) levels. Through agreements with individual states, the program's potential breadth is the entire country with an emphasis on the north.
 Primary Duties and Responsibilities
Provides leadership, guidance, vision, and management to staff for successful implementation in State
Supervises state staff   and   ensures   strong   collaboration   with   donors, other implementers, and local counterparts
Responsible for meeting contractual obligations, producing deliverables and targets, and achieving project results as specified by USAID/Nigeria under state
S/he oversees project planning and ensures implementation, with a focus on results and financial accountability for all project activities
Required Qualifications
Post-graduate Degree in International Health, Social Sciences, Management or related discipline
Demonstrated progressive experience in RMNCH programs and working with development agencies and organizations, government officials, civil society leaders, community leaders, project beneficiaries and project staff
Possess excellent organizational, analytical, oral and written communications skills in English
Demonstrated supervisory skills; and ability to work well on a team
How to Apply
Interested and qualified candidates should:
Click here to apply online
Company: Pfizer 
Job Title: Director – EM External Communications, Accord for a Healthier World
 Job Description
An Accord for a Healthier World is a transformative Pfizer initiative that aims to greatly expand access to life-saving medicines and vaccines and enable long-term enhancements to health systems to improve the health and well-being of people in lower-income countries.
The Director of External Communications – Accord for a Healthier World reports to the Sr. Director of Emerging Markets External Communications and will focus on building global recognition and awareness for this program.
The position will lead the execution of communications strategies that showcase the Accord and reinforce Pfizer's commitment to Equity for global external audiences.
Working closely with a cross-functional team and supported by the EM external communications team and agency resources, the role will lead the implementation of national, regional and global communications that keep the Accord front of mind with governments, global health partners and other key stakeholders and enable Pfizer to lead the conversation on global health equity and closing the health equity gap.
How You Will Achieve It 
Develop and lead the execution of the communications strategy to build Accord awareness at global, regional and national levels
Drive effective initiatives through earned, owned and paid communications opportunities that tell the story of the Accord, its impact and Pfizer's overall commitment to Equity to build engagement in the program and boost Pfizer's reputation.
Coordinate closely with the Accord team and Corporate Affairs partners to shape messaging and dialogue on key themes and initiatives of the Accord (i.e. access, health system strengthening, partnership)
Provide strategic counsel and tactical communications support to enable Accord team leaders and global Pfizer leaders to lead the conversation on global health equity and the Accord
Coordinate with Accord partners and governments to align messaging and strategies for the promotion of Accord themes and activities/milestones
Work across Corporate Affairs and the enterprise to ensure a coordinated and integrated approach is applied to each program to ensure overall success
Liaise with global, regional and country-level external communications teams to align messaging and activities; Provide narrative and talking points that contribute to the global Pfizer and EM messaging
Manage PR agencies and other outsourced communications resources as needed.
Regularly monitor, evaluate and report on the effectiveness of Accord communications strategies
Support issues management/crisis communications as needed.
Qualifications
Must-Have:
10+ years of experience in public relations/communication (senior roles), preferably in the pharmaceutical /healthcare industry. Global/public health experience is critical.
Significant experience in developing and delivering communications strategies and plans for diverse stakeholders.
Strong experience in leading effective projects and proven ability to collaborate, align and manage multiple stakeholders and priorities.
Significant experience in media relations and proven track record of issues management and crisis communication.
Fluency in written and spoken professional English.
A natural collaborator, inspiring leader and have experience working in organizations with multi-disciplinary teams and have excellent relationship building competencies and the ability to engage participation from all levels within the company and with external stakeholders.
Ability to collaborate with senior level management, influence and get things done in a global matrix organization.
Ability to influence and collaborate with external partners to drive alignment on priorities and communications activities.
Excellent writing skills, sense of storytelling and strong spokesperson skills.
Ability to advise, analyze and synthesis complex information to develop strategic vision and recommendations.
Demonstrated ability to think and act strategically and to make strategies work in the operations.
Ability to demonstrate solution-focused, innovative thinking.                                        ​
Nice-to-Have:
Strong knowledge of the health systems in which this role operates and the broader global health community
An established network with relevant media and government stakeholders
Understanding of the field of biomedical sciences and enthusiasm for complex medical topics.
Candidate demonstrates a breadth of diverse leadership experiences and capabilities including: the ability to influence and collaborate with peers, develop and coach others, oversee and guide the work of other colleagues to achieve meaningful outcomes and create business impact.
Physical / Mental Requirements:
Non-Standard Work Schedule, Travel or Environment Requirements:
Role will include frequent collaboration with colleagues all over the globe.
Some flexibility on work hours/willingness to work outside normal business hours is required.
Work Location Assignment: 
Method of Application
Interested and qualified candidates should:
Click here to apply online
Note: Relocation assistance may be available based on business needs and/or eligibility.
C. IT/ENGINEERING
Company – Vantegral Consulting
Job Title: Technical Support Engineer
 Job Description
Technical support engineer to focus on backend support while liaising with the customer support team.
Job Summary
The successful candidate will be responsible for writing tests and supporting the end-to-end test process.
Whilst this is an Engineering hire, your role will directly impact the customer-facing aspects of the business.
As a successful candidate, you will be required to run various components and features to identify and fix technical issues in order to ensure our customers view our products as high-quality and functional
Responsibilities
Write comprehensive tests (unit, integration, E2E, regression, performance, etc.)
Gathering of product requirements (e.g., functionalities, speed, safety standards).
Monitor all production stages to ensure safety procedures are followed.
Run quality controls on components and final products.
Building automated testing systems for regular checks while writing and developing test environments and test cases.
Diagnosing and troubleshooting hardware, networking, and software issues while suggesting fixes and improvements.
Documentation of technical issues and solutions.
Must be Proactive in real time while liaising directly with the customer support team and other relevant teams to ensure our final products meet our quality standards
Diagnosing and troubleshooting hardware, networking, and software issues while suggesting fixes and improvements
Requirements
Bachelor's Degree in Computer Science, Software Engineering, Information Technology or any related field.
3 – 4 years' experience as a Test Engineer or similar role
Ability to code either in JavaScript and/or Python
Strong experience using Selenium and Cypress
Strong experience in automated and manual testing
Must be familiar with various testing techniques
Must possess great troubleshooting skills.
In-depth knowledge of CI/CD
Proven experience in Quality Management Systems.
Method of Application
Interested and qualified candidates should send their CV to: energy.career@vantegral.com using the Job Title as the subject of the mail.
Company: Wartsila 
Job Title: Plant Operator
 What will you be doing?
To start and stop the Engines and Auxiliary systems.
To monitor all the engine and Auxiliary Parameters.
Operate and Maintain Fuel, Lube oil, Cooling water system, Gas System, Air System etc.
Operation of HV and LV System.
Customer coordination with their plant system to run the power plant without any damages to equipment and self.
Requirements
You will shine in this role when you have:
A Degree in Electrical & Electronics, Instrumentation, and Control Engineering
1-2 years' experience in Operation and/or Maintenance of a Power Plant
Technical training.
Experience in operation and/or maintenance of a Power Plant.
Computer literate.
How to Apply
Interested and qualified candidates should:
Click here to apply online
Company: Amaiden Energy Nigeria Limited
Job Title: Machinery Engineer / Specialist II
Main Functions
Evaluate and comment on discipline engineering work performed both internally and by Contractors and sub-contractors to ensure that work is being executed in accordance with Company specifications, company standards, and regulatory requirements.
Facilitates effective execution of discipline engineering and design routines that align with the team's goals, objectives, and procedures.
Assures accurate and timely communication among the team and other company
Functions on discipline engineering activities, progress, and issues. In addition to technical ability, they should demonstrate sound communication, facilitation, and interpersonal skills.
Job Requirements
Skills and Qualifications:
Bachelor's Degree in Mechanical Engineering or related engineering specialty, or equivalent professional experience.
Strong knowledge of discipline design standards, specifications, codes, and appropriate safety criteria.
Ability to adapt to tight deadlines, heavy workloads, and frequent changes in priorities.
Proficient in Microsoft Office suite of software programs.
Read, write, and speak fluent English, especially as it applies to technical and business communications.
In addition to all Level 1 tasks, Level 2 will:
Work in a team environment with other engineering disciplines, operations and mechanical personnel
Proactively seek reliability improvements directed at increasing plant equipment uptime while reducing maintenance costs
Specify new rotating equipment to comply with industry and company design practices
Ensure safe, cost effective, operable machinery and associated systems are provided and maintained to meet current business unit needs
Method of Application
Interested and qualified candidates should:
Click here to apply online
Company: The OPEC Fund for International Development 
Job Title: Support Staff – Building and Facility Management
Job Profile
The incumbent provides assistance in the day-to-day operations of the maintenance services of the OPEC Fund's HQ building and the Director-General's residence, all in accordance with the building and facility management framework, manuals and processes.
Duties and Responsibilities
Facilitative support:
Provide necessary assistance towards ensuring that all technical and mechanical facilities on OPEC Fund's HQ building and the residence of the Director-General are in working order, as well as making repairs where possible.
Ensure appropriate replacement and maintenance of building equipment as required.
Inspecting and reporting on fire hazards, defective technical installations, lights and alarm systems.
Provides input on any hazards and/or potential hazards relating to the condition of the OPEC Fund's HQ building and the Director-General's residence, e.g. the condition of civil construction, defective technical installations, lights, alarm system and others.
Carry out emergency small-scale repairs and maintenance work on premises, furniture and equipment.
Carries out other tasks that are related to the position, assigned by the Director, Administrative Services.
Safety:
Carries out safety patrols in the Fund's HQ building and the Director-General's residence.
Stakeholder management:
Acts as a liaison between the OPEC Fund and service providers regarding service contracts and the routine maintenance of all equipment within the Fund's HQ building and the Director-General's residence.
Qualifications and Experience
Minimum qualification of a Diploma plus additional technical certification in Civil / Mechanical / Electrical Engineering/other technical related disciplines
Minimum of 3 years relevant experience (building maintenance).
Experience from an international organization in preferably building and facilities management.
Excellent oral and written command of English. Fluency in German is an advantage given the close collaboration with local contractors.
Competencies:
Works collaboratively with colleagues to achieve organizational goals.
Ability to work in an international multi-cultural environment, with sensitivity and respect for diversity.
Good interpersonal, organizational and time management skills.
Conscientious and efficient in meeting commitments, observing deadlines and achieving results.
Method of Application
Interested and qualified candidates should:
Click here to apply online
                                                  GRADUATE ENTRY JOBS
Company: Premium Trust Bank 
Title: 2022 Graduate Trainee Program

Requirements
Have a minimum of Second Class Upper Degree in any field
Not more than 28 years as at September, 2022
Have completed the NYSC program.
How to Apply
Interested and qualified candidates should:
Click here to apply online
Company: Catilas Resources Limited 
Job Title: Graduate Trainee (Sales Advisor)
Description
We are looking for an ambitious and driven Graduate Trainees desirous of building a credible career in financial services.
The Trainee will be exposes to the complexities of Insurance markets, and products and would be expected to use their acquired skills to persuade and guide our client's customers through the sales process of insurance products and services and ensure that clients are satisfied with their investments.
Responsibilities
Seek out new prospects and develop clientele base via networking
Promotes products and services to existing and prospective clients by utilizing available resources
Work with prospects through the sales process; understand customer needs; handle objections and close business deals
Addresses client inquiries, ensuring their needs are consistently met and explaining features, advantages and disadvantages of policies to promote sales of insurance plans.
Maximize sales of appropriate products that meet the needs of customers by effective use of sales skills
Achieve, or exceed sales targets while ensuring compliance to all with sale objectives
Deliver excellent customer service and ensure effective relationship management of customers.
Monitors insurance industry trends, competitive products, pricing, and generally gather
Maintain daily, weekly and monthly sales records and provide sales reports as required.
Carry out any other assignments given by supervisor.
Requirements
Excellent problem-solving skills and ability to reason critically
Excellent teaming and interpersonal skills
Excellent sales and negotiation skills
Good oral and written communication skills
Ability to be self-driven, passionate, with a high level of enthusiasm.
Good business acumen
Good numerate skills.
Good planning and organisational skills
Proficiency in use of MS Office Tools (Excel, Word, Outlook etc.).
Benefits
A fix monthly salary of N40,000
Commission on each insurance
Quarterly allowance
13th month allowance
Pension and HMO.
How to Apply
Interested and qualified candidates should:
Click here to apply online
Company: Infinion Technologies
Job Title: Power Platform Developer (Graduate Trainee)
Job Description
We are seeking Power Platform Developers to design and develop power platform solutions utilizing the various components of the power platform, from Power apps, Power BI, Power Virtual Agents and Power Automate to modernize the workplace.
Your Day-to-Day Responsibilities
Applying Power Apps including an in-depth understanding of customization, configuration, integration, and extensibility, as well as boundaries and constraints
Collecting and identifying functional requirements
Raising the causes of bugs or potential issues of the product are skills that we hope you have, and we will also help you develop
Addressing and remediating security vulnerability findings in PowerApps
Works directly with clients to support various projects and solutions
Provide architecture, configuration, administration, and functional support to expand capabilities in Microsoft 365.
Competencies Required
Knowledge building with the Microsoft Power Platform
Knowledge with process analysis, design , and implementation
Strong Problem-solving and Analytics Skills
Knowledge of technical/ solution design document creation
Development experience with JavaScript, TypeScript, and Relational databases
Presentation skills with a high degree of comfort with both large and small audiences.
Method of Application
Interested and qualified candidates should send their CV to: careers@infinion.co using the Job Title as the subject of the mail.
Note: Only candidates who live close to VI / Central Lagos Mainland need apply for this particular role.
Company: Newrest Nigeria
Job Title: IT Support Assistant (Graduate Trainee)
The Program offers several opportunities
Grow with an organisation where you are offered a challenging and rewarding experience, great career opportunity, and a fun place to work.
As a tenet of career development, Newrest creates a culture of continuous learning tailored to the needs and aspirations of the employees and the business itself.
As a participant in the graduate trainee programme, your personal development is of priority to the business. The organisation will provide an environment where trainees will be exposed to high-level business operations and saddled with worthy responsibilities from the start and will be supported by a mentor to help you push through. This program gives you the chance to grow into a future leader of the organisation.
Job Description
Installing and configuring computer hardward, software, systems, networks, printers and scanners
Monitoring and Maintaning computer systems and networks
Responding in a timely manner to service issues and requests
Providing technical support across the company. ( This may be in person or over the phone)
Setting up accounts for new users
Testing new technology
Repairing and replacing equipment parts where possible.
Eligibility Criteria
Not More than 26 years of age by December 2022
HND / BSc in any Computer Science / Engineering or related field
Must have graduated with a minimum of Second-Class Lower/LowerCredit
Must have completed NYSC as at the time of application
0 – 2 years of experience
Skills Needed:
Demonstration of our core values of Humility, Responsibility, Efficiency and Simplicity
"Can-do" attitude
Take initiative and ownership
Embrace challenges and changes
Creative and critical/analytical mindset
Professionalism, Flexibility, and Adaptability
Love to work in a team.
How to Apply
Interested and qualified candidates should send their CV to: lagoshhr@gmail.com using the Job Title as the subject of the mail.