VROOM Africa, the African edition of the VROOM Summit in Monaco was recently launched in Lagos. VROOM is one of the world's biggest gatherings of investors and technology companies and innovators at various stages of development seeking to raise funds.
The annual Monaco VROOM Summit is run by White Castle Partners,  a firm of fundraising specialists founded by Peter Madsen, one of Europe's most prominent technology investors. The firm runs "caravan" investor events across more than twenty-five countries in Europe and the Middle East.
The events culminate every year in an annual VROOM "main stage" event in Monaco which attracts over 200 Ultra High Net Worth Individuals (UHNWI), family Offices, and institutional investors who are members of the VROOM Network. The investors attend pitches by carefully selected technology companies with extraordinary growth potential.
The African debut of VROOM was organised in partnership with Rising Tide Africa, a group of women angel investors who are harnessing their network to create transformative businesses across Africa.
The joint VROOM Africa and Rising Tide Africa event commenced with opening remarks from Ms Evelyn Oputu, former Managing Director, Bank of Industry, who welcomed His Excellency – Executive Governor Lagos State, His Excellency, Jide Sanwo-Olu who was represented by Honourable Commissioner Economic and Budget Planning, Mr. Sam Egube.
Also Read: Nigeria Close to Securing $1.5bn World Bank Loan – Finance Minister
Mr Egube delivered His Excellency's Key Note address. Mrs Oputu while pleased with VROOM Africa's interest to invest in Nigeria emphasised the importance of a cohesive and effective collaboration between VA and RTA in order to create and build a sustainable angel investment ecosystem that connects innovative start-ups with interested local and international investors.
His Excellency Governor of Lagos State, Jide Sanwo-Olu, commended the theme Building Back Better – Investing in Sustainable, Circular Businesses in Nigeria and Africa, noting that this agenda is relevant to the ambition to create a Circular Lagos ecosystem, a core component of building a Greater Lagos. The Governor added that the state will partner with stakeholders to attract new channels for investment in Lagos state and indeed across Nigeria, enabling new investments and nurturing thriving businesses.
Many organisations sent goodwill messages for the launch of VROOM Africa. The Circular Business Platform in its message amplified the need to harness the circular economy for "our collective shared prosperity". Professor Serge Miranda from Datum Africa advocated the importance of 'Multiversity in Africa' where data plays a crucial role in driving skills in a data driven future economy.
Dr Dolapo Fasawe – General Manager, Lagos State Environmental Protection Agency (LASEPA) said that LASEPA has a focus on People, Planet and Profitability and that  this would enable the organisation to partner with women and the angel investment ecosystem to take collective action with pace and urgency.
As part of the VROOM Africa Launch, a selection of Start-Ups made pitch presentations that included circular business sustainability solutions. Rising Tide Africa member, Rolayo Akhigbe, co-moderated the segment showcasing BOOST Technology, Shuttlers, Wealth8, Oxizen and Bankly Start-Ups to prospective investors amongst a few others start-ups focused on addressing social and economic inclusion, financial and digital inclusion and driving net-zero climate impact. All pitch presentations will be reviewed and finalists will be invited to pitch in Monaco in the new year. They will have the opportunity of being coached and mentored by experienced business people prior to their presentations in Monaco.
Many African economies, including Nigeria, have in the last 5 years attracted robust inflows from global investors, many of them first time investors in the continent, into non-mineral sectors. The technology sector has been the principal destination of this new investment. Vroom Africa's investment philosophy focuses on tech-enabled businesses that promote digital and financial inclusion, driving sustainability and the adoption of net zero carbon commitment across Africa.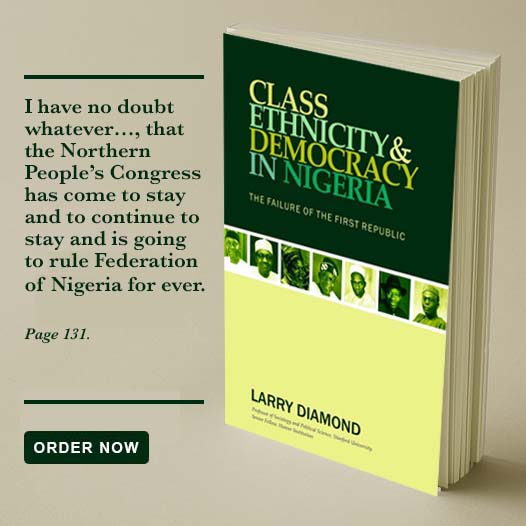 Start-up angel investment will be more successful and grow faster in Africa with deliberate collective action. With population outstripping GDP growth and the increasing focus on climate change darkening the long-term outlook for investment in fossil fuels, African economies like Nigeria urgently need investment in new sectors and new sources of growth. Entrepreneurs like Peter Masden are big believers in the potential of technology to drive growth in Africa, realising the potential huge payoff for investors. The former President of Dow Africa, once said: "in Africa the low-hanging fruit is the size of watermelons".
VROOM Africa is co-founded by Dr Ndidi Nnoli-Edozien, Folashade Ambrose-Medebem (also a Rising Tide Africa member and World Business Angel Forum – Senator representing Nigeria) and Benedikt Hoffman while Rising Tide Africa is co-founded by Yemi Keri (also World Business Angels Forum – Senator representing Nigeria) and Dr Ndidi Nnoli-Edozien.