People & Money
Nigerians are learning to buy now and pay later
BNPL startups in Nigeria are gambling millions of venture dollars on solving a problem of weak ID verification and scant consumer credit records.
When Fu'ad Lawal wanted to buy a new computer last year, he didn't want to wait until he had enough cash to buy it outright. "I was tired of the current one, and I didn't want to have to save up," Lawal, a growth specialist at a Lagos-based startup, told Rest of World. Instead, he bought the computer through CDcare, a buy now, pay later (BNPL) startup that specializes in finance for consumer purchases. It cost more than if he'd bought the computer outright but, he said, "I was impatient and I didn't bother doing the math to see the difference."
BNPL is essentially a form of lending that effectively gives consumers access to credit at the point of sale. Instead of paying the full amount for a product all at once, consumers get the item and make installment payments. The model is taking off in Nigeria, as a group of startups pile in to offer short-term lending to consumer purchases like smartphones, laptops, household appliances, and even motorbikes and cars.
Last year, M-Kopa, the East Africa–based BNPL service, expanded to Nigeria and sold over 20,000 smartphones during a pilot phase before its official launch in July 2021. And between December 2021 and March 2022, at least four African startups — MarketForce, TradeDepot, Wasoko, and M-Kopa — collectively raised over $350 million with a focus on BNPL services for B2B businesses, and at least two of these companies operate in Nigeria.
In a country where only 2% of the 106 million adult population have access to bank credit, credit cards are also conspicuously absent, as banks shy away from consumer lending. BNPL is becoming a rising alternative and is set for further growth, as Nigerians embrace digital credit. However, many remain skeptical about the prospects of the market, particularly with regard to loan recovery. And others doubt local companies will be able to replicate the scale and success of international firms like Affirm and Klarna without enduring some serious credit risks in a low-income country with limited credit information.
BNPL is not new in Nigeria. Some electronics retailers have long offered payment plans for large appliances, and mobility startups like Gokada and Max amassed nearly 2,000 bikers by offering motorcycles to bikers, using the "hire purchase" or installment plan model, until local regulation thwarted their use for passenger transportation. However, two novel aspects of the new BNPL trend are the ease of obtaining credit and the variety of consumer products now available on these credit platforms.
The more traditional model used in Nigeria mostly focuses on limited inventory and, in most cases, requires a third-party individual to act as a guarantor by confirming the borrower's information and ability to repay. In recent times, and with the ubiquity of quick loans, consumer credit processes have gotten faster, and more tech companies have introduced it as part of their offerings.
Over the last few years, tech-enabled finance and marketplace startups have invested millions of dollars into providing basic credit for assets like solar panels, passenger motorcycles, and cars to be used for ride-hailing drivers. Since 2020, the sector has accelerated, with startups, including Wasoko, TradeDepot, and M-Kopa all receiving millions of dollars in venture capital funding to pursue what is essentially small business lending.
But credit for smaller retail purchases has been out of reach for most consumers, in part because of the shape of Nigeria's retail industry, which is dominated by informal traders — roadside vendors, open market stalls, and mom-and-pop stores — selling products in small volumes. Nigerian consumer purchases are part of the $1.4 trillion African retail market, but the vast majority of shopping happens at informal traders, according to the Economist Intelligence Unit. In advanced economies, BNPL services have often signed deals to work directly with big retail chains or e-commerce sites, offering credit to customers at the point of sale.
"There isn't a lot of organized formal commerce in Nigeria, and that's why it took us a while to roll out," said Chijioke Dozie, CEO of Carbon, a Lagos-based neobank, which introduced a BNPL service called Carbon Zero last year. The startup recently stepped up marketing for Carbon Zero, with billboards around Lagos, and posits that the BNPL strategy could play a huge role in its overall growth in the near term. Carbon has shown a rare level of transparency with its financials, posting revenue of $17.5 million in 2019, a nearly 70% annual growth, on the back of a loan volume of 23 billion naira ($54.9 million) and payments volume of 51 billion naira ($121 million).
BNPL providers in Nigeria are scooping up partnerships with vendors and other retailers, with a model that promises merchants more sales volume, especially for big-ticket items. Lending services typically earn much of their revenue through a commission on every product. As a result, items sold on BNPL terms tend to have a higher ticket price than on a regular purchase because it's been marked up to allow the lenders to earn a decent commission without eating too deeply into the merchant's margins. For consumers, BNPL locks in the price of a product for an average payment period of four months. It offers an affordable and predictable way to beat inflation, in a country where the prices of goods and services have consistently jumped by double digits for the last few years.
While consumers get to pay back over time, on the back end, the lending company pays the merchant the value of the item and shoulders the risk of repayment, which is split into four installments. Some companies charge fees or interests on late repayment. This model has become popular and is employed by Carbon, M-Kopa, CDcare, EasyBuy, and a growing number of B2B marketplace startups and mobility companies.
Carbon's Dozie said that e-commerce companies were initially reluctant to sign up. Rivalry between Jumia and Konga, backed by Rocket Internet and Naspers respectively at the time, spurred an intense competition on pricing, pushing these marketplaces into challenging agreements with suppliers at a time e-commerce in Nigeria was still in its infancy. After huge discounts and marketing spends, e-commerce platforms "said there was no [more] margin to give," Dozie said.
But over the last two years, the e-commerce players have changed their minds. Konga, one of Nigeria's largest online retailers, now allows customers to use Carbon Zero. Jumia, the pan-African e-commerce platform, introduced BNPL services in Egypt, in partnership with a local startup, and plans to expand the offering in more markets as part of its new product development strategy.
Today BNPL is no longer just "a nice to have" in markets like Nigeria; it's becoming essential to reducing the burden of retail purchases, Fehintolu Olaogun, co-founder and CEO of Nigerian lending startup CredPal told Rest of World. "[More] merchants will come around slowly, and I think they will when, all of a sudden, customers are making a decision based on who has payment plans," Dozie added.
BNPL thrives in markets with integrated identity systems, consumer credit culture, and decent consumerism, where people are able to pay for not just essential items like food and fuel but are also willing to buy nonessential items like cars and gadgets. However, the Nigerian market struggles with efficient identity systems, over 100 million Nigerians, or a little less than half the population do not have any form of recognized ID. And following the economic slump over the last eight years, many households are barely clinging to whatever funds they have after spending on rent, food, and other necessities. A June 2021 report showed 61% of the country's adult population suffered "severe financial distress" over the previous 12 months, forcing many to cut down on expenses.
Having made inroads into the retail market, executives at Carbon, CredPal, and M-Kopa all said that they plan to broaden their credit offerings into other household expenditures, including education, furniture, travel and utilities. Nigerian households spent 17.4 trillion naira — more than $41 billion — on these segments in 2019, according to a government survey.
Some lenders are also looking to essentially create their own e-commerce platforms or partner with marketplace aggregators like Flutterwave Store and Paystack Commerce, which boast thousands of small business users.
While BNPL services position themselves for further growth, some credit experts worry that they may be overextending themselves. One concern regards loan recovery from delinquent borrowers as BNPL gains traction. The adjacent online microlending industry has had similar challenges, which forced lenders to adopt dubious and privacy-violating public shaming tactics and other desperate recovery practices. The ease of borrowing has increased the risk that people can take up more debt than they can afford from numerous lenders. And serial defaulters can exploit the fact that these companies don't share credit data with each other.
"When lenders are not sharing data in terms of the loans they've given customers, they lose, and delinquent customers benefit from the information asymmetry," said Taiwo Ayedun, co-founder of CreditRegistry, a pioneering private credit bureau in Nigeria. In more-developed consumer credit markets, delinquent customers and defaulters are assessed and potentially penalized when their credit scores are evaluated, which affects their ability to access many credit-based services. This is still rare in Nigeria. "A lot of local lenders might go out of business if they're not using the right lending techniques, including the use of consumer credit information," Ayedun said.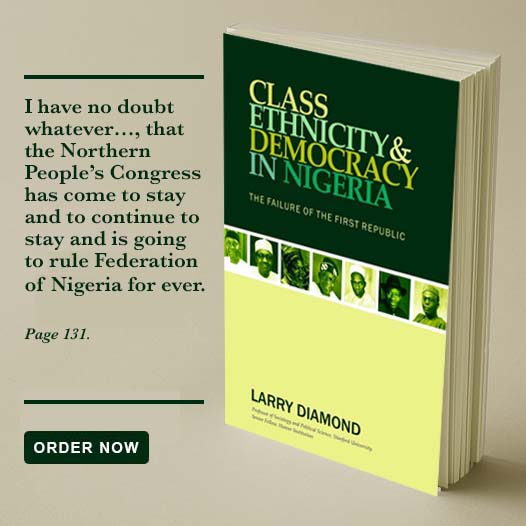 Oluwatobi Odukoya, CEO of BNPL provider CDcare told Rest of World that his company doesn't carry out any creditworthiness assessment but requires customers to pay at least half the price of the product before they can have access to it. Odukoya said his company now has over 11,000 active users. Other companies offer BNPL services to customers with a predictable financial history or a minimum income three times Nigeria's minimum wage.
But Dozie, who has a credit and investment banking background, explained that with BNPL, it's not just about providing access to a product, there's still a credit decision to be made. "If a customer wants a MacBook Pro, they have to decide whether they're going to give it to you and basically put that at risk."