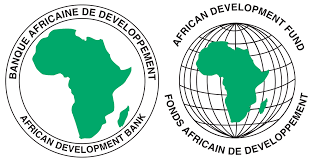 Jobs Opportunities at The International Rescue Committee, The African Union, IHS Towers, Achieving Health Nigeria Initiative, Wema Bank 
A. INTERNATIONAL ORGANIZATION
Company- The International Rescue Committee
Job Title: HeRoN Team Leader
Project Overview
Health Resilience of Northeast Nigeria (HeRoN) is a consortium 2 year consortium project funded by United States Agency for International Development (USAID) from May 2022, being implemented by The International Rescue Committee (IRC) as the lead agency with other partner being Action Against Hunger (AAH) and Society for Family Health (SHF) in Borno, Adamawa and Yobe states.
The project is supporting delivery of quality integrated primary healthcare, reproductive, maternal, newborn and child health services and improving evidence-based decision making, accountability at all levels of service delivery.
The consortium partners are working with the local government health authorities (LGHA), state primary health care development agencies, state contributory health care schemes, hospital management boards and state ministries of health in Borno, Adamawa and Yobe States to design and implement effective primary health care services, contributing towards the health system resilience and universal health care coverage.
The project holds that sustainably improving access to quality primary health care and nutrition services will ultimately build the resilience of the health system in the targeted states, contributing to better health outcomes. HeRoN is offering a holistic response, adaptive and inclusive programming for women, men, boys, and girls including people living with disabilities by supporting the government health systems.
Job Overview
The Team Leader (TL) will be responsible for the overall technical, financial and operational management of the HeRoN project and ensure effective collaboration with all consortium members implementing the project over the remaining 1 years of the project period, providing the necessary guidance and monitoring to guarantee that the implementation of the program is carried out in accordance with the agreed action plan between IRC and donor contract regulations. S/he will provide high quality coordination, analysis, and strategic technical directions to the implementation of the project to the Consortium Management Unit Team, Steering Committee, Government Stakeholders, various health partners at various levels, donor and other development partners in ensuring the delivery of the project objectives, on time delivery and targets within budget and high-level accountability to beneficiaries.
The HeRoN Team Leader will work closely with and under the supervision of the IRC Deputy Director of Programs (DDP), as well as in close coordination and collaboration with the Consortium Steering Committee composed of heads of programs from IRC, AAH and SFH, IRC  Country Director, IRC Deputy Director Field Management (DDFM), IRC Senior Program Coordinators, IRC MEAL Coordinator and IRC Senior Grants Coordinator. S/he will supervise key consortium program team members (as detailed further below) to ensure accountability for the project and donor rules and regulations with relevant teams and organizations.
Major Responsibilities
Technical Quality Assurance and Strategic Oversight:
Provide overall technical leadership, financial oversight and operational management of the program.
Serve as the consortium's representative to the donor, State Ministry of Health (SMoH) and other technical agencies and organizations
Provide high quality leadership and strategic vision to the consortium, with hands on management ensuring program activities achieve the greatest coverage and impact possible, coordinated inputs and technical/managerial quality and programming that is data driven and adapts and changes with the context.
In coordination and collaboration with IRC MEAL Coordinator work with the consortium to develop and ensure a strong MEAL system in place for the consortium that adheres to program quality standards and procedures
Ensure a culture of Client Responsiveness though policies that facilitate client responsiveness through resource allocation, advocacy, and project design and by requesting and using client feedback data to make decisions.
Regular coordination with the supplier implementing the FCDO contract aspects of their Health Business Case
Representation to donors and partners including government officials, CSOs, INGOs and development partners.
Engagement and coordination with humanitarian and development coordination mechanisms, ensuring regular program updates to partners and stakeholders and promotion of joint planning and implementation.
Program implementation in compliance with FCDO regulations, agreements signed with partners and IRC internal policies and procedures.
Mobilize and ensure transparent and constructive communication with Consortium partners and IRC management in responding to donor requests.
Support the implementation of IRC's Partnership (PEER) system across all areas of sub-award management of consortium partners.
Will work closely with the DDP and Senior Grants Coordinator for follow on new opportunity for the HeRoN project and ensure that program design is evidence based and uses theories of change that place crisis-affected people and their voice at the center of IRC's programs.
Program Management, Implementation Oversight and Compliance:
Lead and ensure quality of Project Cycle Meetings throughout the remaining project period, and ensuring that the continuous implementation meetings and learning meetings are planned and conducted in a timely manner with full participation of the consortium and all relevant stakeholders/staff
Provide leadership to the consortium for timely and high-quality implementation of programs, and promote regular reviews of program progress – both internal and external – and budget spending (i.e., through tracking spending plans, BvA meetings, etc).
Responsible for project management, oversees the implementation, follow up and effective monitoring of IRC and partners' Program work, expenditure, M&E and procurement plans, organizing, among others, joint and regular monitoring and review meetings, assessing progress and proactively identifying challenges and solutions in order to attain program outcomes.
Monitors the use of the budget and ensure sound financial management and the use of funds.
Actively contributes to the development and review of program approaches, making concrete recommendations for changes in partners' activities, approaches, and areas of action as appropriate.
Ensure that programs and partnerships are implemented in compliance with USAID regulations as well as IRC internal policies and procedures.
Work closely with the Senior Grants Managers to ensure that the consortium partners understand key compliance for donors and IRC internal rules and regulations, and any red flags are addressed immediately.
Conduct frequent field visits to all project sites for monitoring, quality control and program staff mentoring and coaching.
Ensure the production of clear and quality donor reports, both narrative and financial, by the consortium
Promote Project Learning and Analysis:
Create an environment of continued learning, encouraging innovation and auto-critical analysis, capitalizing on lessons learned to inform programmatic and strategic decisions and contributes to the knowledge base of the sectors covered by the program.
Work with the M&E team to build and foster a culture of learning and reflection that uses data to design and adapt programs.
Coordinate with other HeRoN consortium partners and Health partners at all levels on key assessments and learnings
Coordination & Representation:
Lead the consortium in developing public messaging and profile of the project.
Represent the consortium in external relationships with the donor, various relevant government line ministries, technical agencies and organizations and key events relating to the project.
In coordination with the Consortium Steering Committee and DDFM, assist in organizing donor visits by supporting staff in the smooth design and running of field visits.
Staff Performance Management, Learning & Development:
Overall management of a team of diverse staff, cultivating and maintaining a work environment that promotes collaboration, trust, mutual respect, and empowers staff to take responsibility
Hire, supervise, and build the capacity of team members in relevant technical and management competencies.
Develop and implement management capacity building approaches and plans to strengths of the consortium team.
Coach, train, supervise and mentor direct-report staff, including communicating clear expectations, setting annual performance objectives, providing regular and timely positive and constructive performance feedback, and providing documented semi-annual performance reviews.
Maintain open and professional relations with team members, promoting a strong team spirit and providing oversight and guidance to enable staff to successfully perform in their positions.
Approve and manage all time, attendance and leave requests to ensure adequate departmental coverage; ensure monthly, accurate timesheet submission and carry out probationary reviews.
Hold high-quality meetings with each direct report on a regular and predictable basis, at least monthly.
Provide a measurable development plan including on-the-job learning with the aim of strengthening technical capacity, exchanging knowledge within the team and providing guidance on career paths.
As required identify staff performance issues and work with Human Resources to document and address these in accordance with the National Staff Employment Policies.
Maintain open and professional relations with team members, promoting a strong team spirit and providing oversight and guidance to enable staff to successfully perform in their positions.
Promote and monitor staff care and well-being. Model healthy work-life balance practices. Support appropriate interventions in response to identified staff care needs of both national and international staff.
Demonstrated experience in supervision both international and national staff and look for opportunities to support staff in their career growth, where appropriate. As part of succession plan and nationalization goals, identify, train and develop capability and capacity of national staff to successfully transition role and responsibilities, by the end of assignment.
Adhere to and act in accordance with the IRC Global HR Policies and Procedures and communicates through word and example a high standard of compliance with all applicable policies and regulations.
Key Internal Contacts: 
Country Program:  SMT, Senior Program Coordinators, Senior Grants Coordinator, Senior Program Coordinator, MEAL Coordinator, Compliance Coordinator, Program and Technical Coordinators etc.
Key External Contacts:  
Donor, Government stakeholder, Technical Line Ministries and Relevant Sectors
Requirements
Education: 
Master's Degree in a relevant Health related subject, Post-graduate Medical Degree (MPH, MD, RN, PA or Midwife) or other relevant Degree
Work Experience:
Demonstrated expertise in health and nutrition service delivery in insecure environments and areas affected by crisis.
Minimum of 10 years of increasingly responsible experience in humanitarian and development program management
Validated leadership and strategic planning capabilities.
Experience running large, geographically dispersed teams and working in tandem with local and international partners.
Demonstrated experience leading and managing inter-institutional coordinating functions within a multi-cultural operating environment.
Excellent oral, written, and interpersonal skills with evidence of ability to productively interact with a wide range and levels of organizations (government, private sector, NGOs, research institutions).
Demonstrated good judgment and decision-making skills.
Fluency in English (spoken and written).
Excellent IT skills (Word, Outlook, Excel, PowerPoint).
Ability to handle a large and dynamic workload, work under pressure and meet deadlines.
Previous work experience in Africa, field experience in Nigeria is preferred.
Strong internal and external communications skills, experience with advocacy an advantage
Nigeria nationals or long-term residents are particularly encouraged to apply.
Demonstrated Technical Skills:
Provide high quality leadership and strategic vision to the consortium, with hands on management ensuring program activities achieve the greatest coverage and impact possible, coordinated inputs and technical/managerial quality and programming that is data driven and adapts and changes with the context.
Demonstrated experience in program management, project design and use of project design tools.
Demonstrated Managerial/Leadership Competencies:
Excellent oral, written, and interpersonal skills with evidence of ability to build and maintain good relationship with people in wide range and levels of organizations (consortiums, government, private sector, NGOs etc).
Demonstrated attention to detail, ability to follow procedures and work independently and cooperatively with team members.
Ability to handle a large and dynamic workload, work under pressure and meet deadlines.
Delivers quality results for clients, partners and colleagues.
Languages:
Fluency in English (spoken and written)
Computer/Other Tech Requirements:
Full professional competency in Microsoft Office Suite, especially Word, Excel, Outlook, and PowerPoint.
Ability to Travel:
Method of Application
Interested and qualified candidates should:
Click here to apply online
Company: African Development Bank Group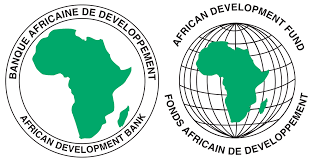 Job Title: Expression of Interest: Preparation of the Country Diagnostic Note for Eswatini – RDGS
 Background
The African Development Bank hereby invites individual consultants to indicate their interest in the following assignment: Preparation of the Country Diagnostic Note (CDN) for Eswatini. The assignment is critical in the formulation of the Bank's new strategy for Eswatini, covering the period 2025-2029.
Eswatini is slowly emerging from a difficult period characterized by slow growth, persistent fiscal deficits, volatile and declining SACU receipts, severe cash flow challenges, and large domestic arrears. Public debt rapidly escalated in recent years while the external sector faced considerable pressures.
The country's competitiveness has been stagnant while the investment climate became unattractive due to infrastructure bottlenecks, high cost of doing business and structural weaknesses that hampered robust private sector development.
Over the last few years, Eswatini's economy was hit by a fourfold crisis that included climate change induced floods; outbreak COVID-19 pandemic that stalled economic activity and resulted in more than 1420 deaths; Russia's invasion of Ukraine that stoked inflation and induced key supply constraints; as well as a civil unrest. Structural transformation is occurring, albeit at a slow pace.
Poverty has remained high (58.9%), while inequality and unemployment (33%) have remained entrenched, particularly among the youth (58.2%), amidst high HIV/AIDS prevalence (27.2%).
The macroeconomic imbalances and structural bottlenecks are putting a break on the high rates of growth as well as its inclusivity, resulting in unfavourable social indicators.
To address the above challenges, the Government of the Kingdom of Eswatini designed successive reform focused programs that include the Strategic Plan for Economic Recovery (2019-22), National Development Plan (2019-22), post-COVID-19 Economic Recovery Strategy as well as a Fiscal Adjustment Plan supported by IFIs. The Government also approved a new NDP (2023-27), which entrenches further reforms to accelerate economic transformation.
Purpose of the Assignment
The purpose of the assignment is to prepare a comprehensive Country Diagnostic Note (CDN) for Eswatini and to identify the binding constraints to inclusive growth and sustainable development. The CDN will serve as a guide for the Bank's engagement with the Government of the Kingdom of Eswatini over the medium-term. It will provide an analysis of Eswatini's socio-economic situation and prospects and discuss the policies that need to be implemented to accelerate inclusive growth and achieve the Bank's High-5s. The CDN will inform the strategic choices for the next Bank's Country Strategy Paper for Eswatini (2025-2029) and selection of the areas of intervention, the priority areas.
The proposed work will use existing national and sectoral reports as well as international data to generate a succinct story of Eswatini's growth and sectoral performance as well as identifying emerging issues going forward. The CDN will underscore the enablers and binding constraints to inclusive growth and social transformation as well as the areas on which the Bank should focus its interventions over the medium-term.
Main Activities and Deliverables
Prepare, as well as collate macroeconomic and sector inputs, and the draft the CDN for Eswatini. The consultant will ensure that the Bank's CDN guideline is followed and that all required inputs are included and updated.
Review existing national planning documents, knowledge products produced by the Bank, development partners and other sources to develop a strong context for the CDN and use the same to prepare the CDN.
Review and finalize draft sector/thematic notes prepared by the Bank's sector departments.
Apply comments by the Bank team to revise and update the entire report to ensure coherence of the story line, interlinkages, and data consistency within and across the different chapters and sections. Revise and update the draft CDN following any additional team comments.
Qualifications, Experience and Competencies
Education:
The candidate should possess at least a Master's Degree or its equivalent in Economics, Public Policy, Social Sciences, Development Finance or related field. A PhD in the related fields will be a distinct advantage.
Work Experience:
Demonstrated work experience of not less than 8 solid years gained in a reputable international development financial institution, government agency or policy-oriented institution with special focus on leading teams in delivering on corporate strategies and/or flagship reports.
Prior experience in preparing high quality policy, economic research, developing diagnostics or strategy documents, economic intelligence briefs as well as technical and analytical reports, is indispensable.
The candidate should demonstrate excellent written and verbal communication skills in English and possess strong interpersonal and networking skills. Prospective applicants should be prepared to work in a culturally diverse environment.
Demonstrable understanding of socio-economic landscape and current policy dynamics of the economy of Eswatini economy including the political setting is critical.
Excellent report-writing skills and distinguished track record in the assignment. For this assignment, excellent written and verbal communication skills in English is required.
Knowledge of and working on similar assignments in other developing countries will be an advantage.
Ability to think critically and independently to analyze and synthesize complex economic and policy issues affecting economic growth and development in Eswatini.
Other Skills:
 Capacity to deliver output in a timely manner and ability to use relevant computer packages (especially proficiency in Microsoft Excel and Econometric modelling packages – e.g., E-Views, STATA, GAMS, etc).
Criteria for Short Listing of Candidates:
The eligibility criteria, the establishment of a short-list and the selection procedure shall be in conformity with the Bank's Rules and Procedure for Acquisition of Consulting Services and according to criteria set out in Table 1. Please note that expression of interest does not imply any obligation on the part of the Bank to include the candidate in the shortlist.
A shortlist of individual consultants will be established at the closing date of submission of the Request for Expressions of Interest (REoI).
Shortlisted consultants will be evaluated based on the following criteria as reflected in their Curriculum Vitae/resumes.
EOI Submission and Evaluation Criteria:
The African Development Bank, thus, invites individual consultants to indicate their interest (EOI) in providing the above-described services. Interested consultants shall provide information on their qualifications and experience demonstrating their ability to undertake this assignment. This should include a detailed CV/Resume, motivation letter highlighting qualifications, experience in and reference to similar services/ assignments and proposed approaches to the assignment. A detailed ToR is attached for reference.
The eligibility criteria, the establishment of a short list and the selection procedure shall be in conformity with the Bank's Procurement Policy and Procedures for the Recruitment of Corporate Consultants. Please, note that interest expressed by a consultant does not imply any obligation on the part of the Bank to include him/her in the shortlist.
Only the proposals scoring 70 points or above shall be considered for this assignment. A shortlist will be prepared, with a minimum of three (3) and a maximum of six (6) Consultants to be selected on the basis of their qualifications and professional experience related to the proposed assignment. All the Consultants' final scores shall be ranked and the highest ranked Consultant will be selected for the said assignment if his/her fees are within budget limits. Should the highest scoring consultant's financial proposal exceed the budgeted amount, the consultant will be contacted for negotiations. If no agreement is reached, the next highest scoring consultant shall be contacted until a suitable financial proposal is achieved.
Remuneration
The successful candidate will be paid in accordance with the Bank's guidelines for remuneration of individual consultants and will be commensurate with qualifications for the task and satisfactory delivery of all the outputs. The cost will be inclusive of honorarium and reimbursable costs. Should the highest scoring consultant's financial proposal exceed the budgeted amount, the consultant will be contacted for negotiations. If no agreement is reached, the next highest scoring consultant shall be contacted until a suitable financial proposal is realized.
 Method of Application
Interested and qualified candidates should send their Expressions of interest to the address below and specifically mentioning Preparation of the Country Diagnostic Note for Eswatini.
African Development Bank,
RDGS, 339 Witch Hazel Street,
Highveld Extension 78,
Centurion 0157,
South Africa.
Emails: Afdb_rdcs_recruit@afdb.org copy: t.baidoo@afdb.org
Click here for more information
Click here for the Job Description (PDF)
Note
The assignment is expected to be completed within four and half months (4.5 months), with an estimated starting date of 15th June 2023 and completion date of 31 October 2023.
The consultant will need to commit effort equivalent to three person months. The consultant may work from their location and may travel to Eswatini for consultations necessary.
 B. DIRECTOR/FINANCE
Company: The African Union 
Job Title: Deputy Director General of the Africa Centre for Disease Control and Prevention (Africa CDC)
Purpose of Job
To assist the Director General of the Africa Centre for Disease Control and Prevention (Africa CDC) in delivering his mandate by leading the operational coordination of the Commission's departments and non-elected staff in order to ensure high performance, results and impact.
Main Functions
Facilitates the identification of top priorities for the senior leadership of the Africa CDC's 4-year mandate.
Translates the senior leadership priorities into annual targets and goals and establishes a robust Commission-wide framework for monitoring and tracking progress.
Provides regular reports to the Director General of Africa CDC on implementation and monitoring of strategic and annual plans;
Supports the implementation of the New Public Health Order as the main Africa CDC Agenda by supporting initiatives across the organs;
Monitors and tracks progress in the delivery of the Africa CDC's annual performance targets;
Ensures effective collaboration in program development and implementation with the AU organs;
Collaborates with other members of the senior leadership team to ensure strategic coherence and overall synergy in the implementation of the Africa CDC's programs and the delivery of high impact results for the continent;
Cultivates a knowledge management culture through promotion of research and publications that will ensure knowledge sharing and transfer across the Africa CDC; and
Drives performance and delivery across the Africa CDC's senior management and inspires high performance, teamwork, and delivery across the portfolio.
Specific Responsibilities
Ensure effective execution of the Africa CDC's multi-year Strategic Plan.
Participate and fully share in the responsibility for planning, managing and evaluating the programmatic aspects of the Africa CDC.
Lead the development of long-term multi-year strategic goals and objectives for public health programs and initiatives.
Ensure accountability for and adherence to internal controls and external regulations, laws and policies applicable to Africa CDC programs and activities and requirements of key stakeholders and donors.
Ensure delivery of comprehensive and timely accountability reporting to the Director General for informing the agency Governing Board and key stakeholders as appropriate.
Represent Africa CDC at high level technical and strategic engagements ensuring the Vision of Africa CDC is well understood within the global public health space.
Lead, coordinate and ensure regular evaluation of agency programs and research activities in collaboration with the secretariat's leadership.
Identify need for change in organization priorities and acts to implement such changes, communicate related outcomes, change and action plans to internal and external audiences as effectively as possible.
Establish, develop and maintain effective working relationships with members of the Governing and other Advisory Boards, other agency leaders, key stakeholders and other public health partners.
Ensures appropriate, effective and timely resolution of issues and problems regarding agency activities and programs raised to the Secretariat by Member States and other Constituents.
Lead, coach, develop, and retain a high performing team; empower, energize and develop overall staff capacity.
Perform any duties assigned by the Director General.
Academic Requirements and Relevant Experience
Degree equivalent to Doctor of Medicine or Ph.D in Relevant Medical Sciences from a recognized institute or university. In addition, to the Doctor of Medicine or a Ph.D, a Master's degree in public health (MPH), or epidemiology or equivalent is required.
At least 15 years of experience in public health management, planning, or public policy development with evidence of ever-increasing levels of responsibility at the national level or above.
At least 15 years' proven experience in operational management of a public health organization at country, regional or continental level, with at least ten (10) years of managerial experience involving a minimum of five (5) years supervisory exposure.
Preferably having a working experience in international organizations
Excellent organizational and leadership abilities
Required Skills:
Demonstrate strong leadership and management experience, excellent organizational human and financial management skills, very good interpersonal skills and ability to organize and motivate others and to work in a multi-cultural environment;
Excellent communication skills and ability to Interact with a variety of stakeholders including, at a high level and excellent report writing and reporting skills to diverse audiences and at various levels;
Excellent strategic visioning, planning, Implementation, monitoring and evaluations and reporting skills;
Demonstrated record of setting clear standards for accountability, probity, value for money and risk management and zero tolerance to fraud and corruption; for ensuring sound and transparent financial management; and delivering continuous improvement, impact, efficiency, and effectiveness;
Demonstrated intellectual leadership, creativity, and proven ability to propose new ideas and lead on new ways of working across silos in a complementary and synergistic way for a prosperous, healthy and peaceful Africa;
Proven track record of change management and accomplishments at the regional, national or international level with strong resource mobilization, political and diplomatic skills;
Demonstrate clear understanding of scientific evidence and ability to translate scientific evidence into recommendations for public health policy;
Good grounding on regional and international policy frameworks and strategies on the African developmental agenda and specifically Agenda 2063 and the SDGs;
Working knowledge of research, policy development and analysis, programs development and management, and project management.
Proficiency in one of the AU official working languages (French, English, Portuguese, Kiswahili, Spanish, Arabic) and fluency in another AU language(s) will be an important added advantage
Leadership Competencies
Strategic Focus
Developing Organizational Capability
Change Leadership
Strategic Risk Management
Core Competencies:
Building Partnership
Drives Accountability Culture
Learning Orientation
Communicating with impact
Functional Competencies:
Conceptual Thinking
Job Knowledge and information sharing
Drive for Result
Fosters Innovation
Tenure of Appointment
The appointment will be made on a regular term contract for a mandate of four (4) years, of which the first twelve months shall be considered as a probationary period. Thereafter, the mandate shall be renewable once.
Gender Mainstreaming
The AU Commission is an equal opportunity employer and qualified women are strongly encouraged to apply.
Languages:
Proficiency in one of the AU working languages (Arabic, English, French, Portuguese, and Spanish) and fluency in another AU language is an added advantage.
Remuneration
Indicative basic salary of USD 100,017.00 (D2 Step1) per annum plus other related entitlements e.g. Post adjustment ( 46% of basic salary), Housing allowance up to US$  26,208.00  (per annum), and education allowance (100% of tuition and other education-related expenses for every eligible dependent up to a maximum of US$ 10,000.00 per child per annum), for internationally recruited staff and a maximum of $3,300 per child per annum for locally recruited staff.
How to Apply
Interested and qualified candidates should:
Click here to apply online
Note
Only candidates who have met all the requirements of the post and have been selected for an interview will be contacted.
The Africa Union is an equal-opportunity employer, and female candidates are strongly encouraged to apply.
Company- IHS Towers
Job Title: Associate Director, Business Operations & Site Acquisition (SAQ)
The Opportunity
IHS Towers is expanding our global footprint and we are seeking an individual to join our team as Associate Director, Business Operations & Site Acquisition (SAQ).
The individual will design and manage strategic and innovative Real Estate offerings that deliver additional value and drive financial performance of the company's strategic properties
Key Roles & Responsibilities
Develop and implement new business plans for the company's strategic properties, street furniture and non-conventional revenue streams e.g. billboards, etc. Prepare presentations to communicate the company's expertise to clients, consultants, and property owners.
Develop new initiatives that will enable the OpCo meet Group expectations in Real Estate business development (e.g. lease-to-purchase, high lease reduction, process review, etc).
Program-manage new SAQ initiatives including site acquisition strategy for 5G and optimize the SAQ timelines by developing new initiatives to mitigate bottlenecks and other delays.
Engage/ partner with banks and other identified customer segments on barter model to deploy IBS and other communications infrastructure without additional capital expenditure. Serve as the primary contact for supporting sales and addressing customers' needs and desired locations of such infrastructure.
Attend both internal and external meetings to discuss progress of projects. Leverage cross-functional project teams to deliver services to customers that meet project timelines on-time and in-budget while maximizing revenue opportunities.
Prepare periodic and/ or ad hoc reports for management to track progress towards strategic goals.
Collaborate with Legal, Regulatory Affairs & Government Relations, and other key internal stakeholders to manage all aspects of complying with conditions of approval pertaining to the installation, operation and maintenance of strategic properties.
Perform other tasks and duties as assigned by COO and Director, Real Estate.
Required Experience & Qualifications
Bachelor's Degree in Telecommunications Engineering or related discipline.
Master's Degree in Real Estate and/or an MBA will be an asset
+15 years' relevant experience Business Development and Project Management with at least most recent 3-5 years in a senior managerial role.
Functional Competencies:
Program Management
Business Development
Contract Management
Business Communication
Anti-Bribery & -Corruption/ KYC Regulations
Project Management
Stakeholder Management
Customer-Industry Knowledge
Networking Savvy
Negotiation Skills.
Behavioural Competencies
Collaboration & Teamwork
Relationship Building.
Method of Application
Interested and qualified candidates should:
Click here to apply online
Company: Achieving Health Nigeria Initiative 
Job Title: Director – Monitoring, Evaluation, Research & Learning
Basic Function
The Director – Monitoring, Evaluation & Learning will be responsible for leading the design and implementation of the program monitoring and evaluation framework and information system to track delivery against targets, outcomes and impacts.
S/he will lead analysis of data collected for assessment of progress and areas of improvement.
S/he will guide reporting processes amongst technical staff and consolidate program reports, promote learning and knowledge sharing of best practices and lessons learnt.
S/he will support all the technical staff in M&E functions and will manage any M&E related staff in the program.
  Duties and Responsibilities
Supervise the design and development of program specific Performance Monitoring Plans.
In collaboration with the DCOP/Technical Director, oversee the programs collaborating, learning, and adapting (CLA) process, ensuring the CLA approach is applied with consistency and rigor.
In collaboration with program leadership, apply program learnings in pursuit of adaptive management.
Ensure that monitoring systems meet the requirements of the donor and that performance results can be used for continuous improvement.
Adapt existing AHNi monitoring tools, as well as propose new ways of measuring change using both quantitative and qualitative data collection tools, analysis of secondary data, and, where appropriate, remote monitoring techniques.
Design the overall measurement system for the project to include outcome measures at the end of the project.
Support partners to develop strong M&E systems to track programming to share with AHNi and the donor.
Providing training and mentoring to partners, to ensure the implementation of strong M&E systems.
Development of the M&E Plan for the project, including decision on and definition of key indicators, targets, and systems for measurements.
Collect, aggregate, analyze and present data about the project for learning and reporting to the donor.
Coordinate internal and external reviews and lead the analysis of findings, with a strong emphasis on learning.
Strengthen staff capacity in qualitative and qualitative monitoring and evaluation tools through comprehensive staff training and coaching.
Take the lead in aligning, collecting, and reporting on relevant program indicators to the organizational wide M&E system.
Establish and manage a database to track progress towards meeting project goals and objectives.
Qualifications and Requirements
A Master's Degree in a relevant discipline, such as MPH (Epidemiology), Statistics, Informatics, or any advanced degree in a related discipline.
Knowledge of major evaluation methodologies (e.g., qualitative, quantitative, mixed methos and impact) and data collection and analysis methodologies.
At least seven years of experience designing and implementing monitoring and evaluation activities for complex programs in developing countries, preferably in Nigeria.
Demonstrated experience in the design and implementation of rigorous qualitative and quantitative research and evaluation studies to IRB standards.
A firm command of the M&E issues with respect to improvements in quality integrated service and support programs
Demonstrated experience in setting up and managing M&E systems that track performance as per the objectives of this project (e.g., service integration and performance against each result area)
Demonstrated analytical skills to measure the outcomes of the project's activities and support project supervision.
Strong writing and organizational skills for monitoring and reporting on activities and study results.
Experience of managing and evaluations of USAID or PEPFAR funded programs.
Professional level of oral and written fluency in English language.
Knowledge, Skills & Attributes:
Leadership Ability to sustain interpersonal and professional relationships with internal colleagues and contacts in donor and peer organizations. Deep understanding of AHNi's strategy and how efforts contribute to the greater good. Consistently works within internal process and procedures. Strong interpersonal and team building skills. Proactive engagement in corporate initiatives.
Project Management Strong planning and time management skills. Excellent written and oral communication skills, including the ability to effectively present complex ideas to diverse audiences. Ability to problem-solve difficult issues. Ability to multitask with ease, adapting to frequently changing priorities. Strong negotiating and conflict resolution skills. Proficiency in developing and managing a budget.
Technical Skills Strong experience in HIV/AIDS program including Prevention, Treatment, Care & Support, PMTCT HIV/TB, OVCs programming with proven results. Strong knowledge and understanding of donor policies and regulations. High competence using DHIS, LAMIS, LIMS, EMR, NDR And other related applications.
People Management Demonstrated proficiency in supervising staff, including providing honest feedback. Ability to mentor others.
Method of Application
Interested and qualified candidates should send their Suitability Statement (Application) and Resume (CV) as a single MS Word document to: AHNi-M&EJobs@ahnigeria.org using the Job Title and Location as the subject of the email.
Click here for more Information
Note
Only applications sent electronically (i.e., by e-mail) with the Job Title and Location clearly indicated as the subject of the mail will be considered
Only shortlisted candidates will be contacted.
AHNi is an Equal Opportunity Employer.
AHNi does not charge Candidates a fee for a test or interview.
Company: Wema Bank 
Job Title: Relationship Manager
The ideal candidate will contribute to business development and execution of branch sales plans to achieve desirable profitability, foster a productive, value- producing relationship between the bank and customers and support the Business Development Managers to grow a portfolio of profitable customers in pursuit of specific sales, service, growth, and opportunity targets.
Job Description
Sales Management:
Execute branch sales strategy reflective of the local market conditions to ensure that sales targets are met. This includes having product knowledge, cross selling and keeping up to date with changes and developments in the local market/area to drive optimal achievement sales opportunities.
Conducts daily meetings with the sales team (RMO and MA) and carry out reviews on the previous day and jointly plan for the week ahead.
Manages and maintains current business relationships and seek new accounts through sales.
Engage in business development activities and solicitation of new business; be actively involved in instilling and maintaining a positive sales environment through education of the Bank's products and services.
Risk Management:
Ability to identify an acceptable level of lending risk, in line with the bank's risk appetite statement, and to maximise profit from that transaction.
Comply with the Bank's complaint resolution process to resolve the matter, maintain our high service standards and mitigate further risks / losses.
Minimize risks through adherence to KYC compliance as per the bank policies and procedures in all your operations to minimize losses due to frauds.
Discuss loan terms and conditions, and conduct collateral risk analysis to ensure compliance with the banks policies and procedures.
Financial Management:
Extract and analyse financial statements, cash flow forecasts and other complex financial reports, providing accurate assessment.
Perform prequalification assessment and analysis of financial condition and risk of financing requests within framework of Bank credit culture and current economic and industry trends.
Analyze financial statements of new customer and evaluate all loan documents.
Contributes to the growth of deposits, loans and overdrafts to increase profitability of the branch.
Customer Service:
Delivers and maintains customer service standards at all times, for improved service delivery.
People Management:
Collaborate with peers in the branch to ensure effective support and service delivery.
Contribute to developing a positive and proactive Safety and Wellbeing culture including meeting all safety and wellbeing compliance requirements.
Role model and live the Bank's Values while adhering to all corporate HR policies.
Required Qualifications
B.Sc. Banking and Finance, Business Administration, Digital Marketing, or any other related field.
2-4 years of work experience in Commercial Business at any reputable bank or financial institution.
Method of Application
Interested and qualified candidates should:
Click here to apply online
C. LEGAL/OPERATIONS
Company – Nigerian Exchange Group
Job Title: Legal Manager, Capital Market Matters
Job Summary
The Nigerian Exchange needs a consummate legal professional with a strong personality, good people management skills, and the ability to manage the Capital Market Matters Unit of the Legal Services Department in order to provide advisory support services and manage and mitigate risk.
The individual would be required to have a thorough understanding of The Nigerian Exchange Group of Companies' policies, overall mission and strategy, as well as a strong legal background, including stellar academic credentials.
Responsibilities
Drafting, reviewing and advising in a qualitative manner legal documentation of all types, including simple and very complex contracts within agreed timeframes related to capital market issues and transactions;
Providing enterprise-wide legal support on a myriad of capital market issues in a timely and qualitative manner;
Providing legal opinions and advice as requested by other employees of The Nigerian Exchange Group of Companies and the Boards of the Nigerian Exchange Group of Companies in respect of capital market-related issues;
Providing legal advisory services regarding capital market-related issues to the Boards, Board Committees of the Nigerian Exchange Group of Companies;
Working with other business departments on legal issues involving capital market related matters;
Resolving the legal capital market issues in line with the law, best practice and international standards;
Attending meetings with third parties and stakeholders regarding legal issues involving the above stated matters;
Minimizing the exposure of the Nigerian Exchange Group of Companies and its subsidiaries to legal liabilities;
Ensuring compliance of the enterprise with all applicable laws, and providing sound legal advice on legal obligations and implications on the enterprise's business conduct, transactions and policies;
Ensuring cost effective service provision for all services provided by the Capital Market Matters Unit in accordance with SLAs;
Any other duties as may be assigned by the Head of the Capital Market Matters Unit or the Head of the Department.
Person Specification & Required Qualification(s)
LLB and LLM Degree in Law
Minimum of 7 years' Post-Bar experience within the legal function of a listed company, top-tier Capital Market or Financial Industry Operator;
Strong understanding of Securities laws and CAMA and laws affecting the Capital Markets
Demonstrate professional maturity and poise; ability to employ perfect discretion in sensitive situations;
Ability to generate trust and respect from staff and external stakeholders.
Strong multitasking skills;
Track record of strong performance managing against deliverables attracting and maintaining new client relationships in industry or the financial sector;
Demonstrate professional maturity and poise; ability to employ perfect discretion in sensitive situations.
Method of Application
Interested and qualified candidates should send an updated Resume to: talentmanagement@ngxgroup.com with the subject title "NGX Group Recruitment – Legal Manager, Capital Market Matters".
Note: We would be delighted to have further discussions with you.
Company- Oando Plc
Job Title: Legal Attorney II
Job Summary
The Legal Attorney II works within the Legal Services department reporting to the Legal Advisor to provide day-to-day legal services support and advice to Oando and its local & international subsidiaries on various strategic legal transactions and corporate projects/assignments.
The Legal Attorney II shall also provide day-to-day support on the finance aspects of various transactions, on M&A transactions involving Oando. The incumbent is responsible for providing comprehensive, real time and practical legal support to the various units within Oando in a bid to achieving effective and efficient management of the legal needs of each transaction/assignment handled. This will include without limitation, the preparation and drafting and or review of contracts, legal opinions, dispute resolution management etc.
In addition, the Legal Attorney II provides project administration support and handles time and fee schedules, project work plan monitoring, status report preparation, project documentation and filing in addition to handling assigned responsibilities. The Legal Attorney II will also undertake legal transactions to comply with the overall philosophy, strategy and policies of the Oando Group, and local and international laws and regulations and partner agreements
Specific Duties & Responsibilities
Execute work /implement best practices for legal services on assigned transactions.
Provide high quality and comprehensive legal advice, prepare and review legal opinions and agreements as may be requested by users from time to time.
Participate in commercial negotiations on transactions involving Oando and its subsidiaries and draft, review and summarize key provisions in respect of oil and gas /commercial agreements and obtain necessary internal approvals
Attend and participate in asset related meetings and provide detailed reports of discussions to management.
Provide comprehensive legal advice to employees on the legal implications of proposed policies, decisions and actions (in areas including, but not limited to oil and gas, mergers and acquisitions, employment law, contracts, litigation, leases, regulatory compliance and intellectual property matters).
Provide updates on and interpretation/application of new laws/regulations to the various Oando internal teams/departments and make recommendations to management with respect to necessary action required.
Liaise with the finance, corporate finance, treasury departments, external solicitors and external financial advisors on ongoing Finance or M&A transactions.
Liaise with the governance department on counter party background checks, resolutions, corporate documents and execution of agreements.
Liaise with the tax department on tax compliance requirements and tax implications of transactions.
Provide dispute resolution management and advisory services to Oando and its subsidiaries and work with the Senior Legal Attorney and the Legal Advisor in handling Oando's litigation and other dispute resolution matters, as may be required from time-to-time.
Liaise with external solicitors and obtains regular updates on ongoing litigation and dispute resolution matters.
Draft and review letters, maintain files and archives of legal documents and case folders.
Maintain and periodically update electronic and paper databases maintained by the legal department.
Work with Oando finance and procurement departments to ensure prompt settlement of all legal bills.
Key Performance Indicators:
Process turnaround and general performance in accordance with terms of Service Level Agreements (SLAs).
Level of adherence to mandatory reporting requirements (quality of reporting & completion deadlines).
Availability of up–to-date and comprehensive information on each legal document affecting the companies
Ease of access to company business, transaction and legal records
Success rate in dispute resolution processes handled for the Company
Quality and effectiveness of day-to-day administrative support provided
Promptness/timeliness of service delivery
Customer satisfaction levels
Quality and comprehensiveness of legal information/data
Error rates in transactions processed, opinions drafted and other legal documents
Qualifications & Experience
A good First Degree in Law (minimum of second-class lower division)
Minimum of 4 years legal work experience either from the oil and gas and general law practice of a reputable law firm or within the Legal Department of a reputable and structured oil and gas company or both.
Significant experience in energy and natural resources, mergers and acquisitions, commercial law and finance is required
Some experience in capital markets transactions and litigation would be an added advantage
Strong customer service orientation and interface skills
Ability to perform basic/general legal analysis
Strong & effective business communication (verbal and writing skills)
Ability to plan and execute complex assignments under pressure
Demonstrated business acumen and superior judgment
Core Competencies:
Oil & Gas Industry dynamics
Knowledge of the local, national and international laws and regulations pertaining to the various industries in which the Group's businesses operate
Negotiation and contract management
Legal documentation management
Basic accounting
Business acumen and entrepreneurial skills
Change management
Performance management
Customer relationship management
Project management
Strong interpersonal skills
Networking
Detailed knowledge of Oando's
Method of Applications
Interested and qualified candidates should:
Click here to apply online
Company- Prospa 

Job Title: Associate / Senior Associate
About You
We are looking for an experienced and ambitious Associate / Senior Project Associate with the ability to work effectively across several project areas. This role reports directly into the Founders Office.
You will be working on key projects and initiatives, driven by the Founders. You will be required to set up teams from scratch, launch exciting new products, analyse data and develop strategies, work with Senior Members of the Management Team and relate with external stakeholders.
If you're looking for a way to fast track your career, this is the perfect role as you gain invaluable experience working with leadership and get the opportunity to learn about varying parts of a fintech.
In this role no two days will be the same and you will be able to have a significant impact, while monetising your contribution through commissions and other incentive driven opportunities.
The natural progression from this role is to management of a specific team / department, expansion in a new market, or even founding your own company. Prospa is a great place to learn and grow.
Key Responsibilities
Structure and implement new programs and products
Sourcing new investment opportunities and leading investor engagement efforts
Engage with stakeholders partners and senior employees
Lead teams to ensure the company delivers on objectives efficiently and effectively
Where necessary act as a functional manager to more junior members of team leading by example in performance, attitude and effort
Provide support in designing internal and external programs that support company's vision
Provide strategic recommendations and guidance to Founders and management team to improve business processes and decision making.
Reach out externally and internally to share company's business development vision and strategy.
Support internal projects by conducting analysis of data sets  to help business units identify gaps and enhancing strategy.
Effectively building, documenting and implementing processes
Attending key events and speaking to the media on behalf of the company
Skills & Qualifications
First Degree in Legal, Science, Economics, or related field
2-5 years Experience working in management consulting, investment banking or Industry groups with respect to operations strategy, business analysis.
Skilled at using process modelling, design thinking and agile toolkits and applications
Data Analysis, Financial modelling skills and strong proficiency in Excel and PowerPoint.
Strong written, verbal and presentation skills, proven ability to communicate with diverse audiences, internally and externally.
Ability to interface effectively with all-levels of staff across differing functional expertise within the organisation, including Legal, Finance, Research & Operations and Data Science .
Superior interpersonal skills, with emphasis on relationship building and networking.
Creative, entrepreneurial thinker with ability to see opportunities where others may not
Capable of managing projects and deadlines with autonomy.
Benefits
Here's just some of the perks:
Competitive Salary
Monthly Performance Based Bonus
Medical Cover
Paid Time Off (Leave Days)
Work Tools
Travel
Data Allowance
How to Apply
Interested and qualified candidates should:
Click here to apply online
Interview Process
30 minute Intro Call [remote]
Live Assessment with Founder [live or remote]
Final decision
Company- Beacongate Limited 

Job Title: Group Head, Legal and Compliance
Responsibilities 
Representing the company with government, external and global agencies.
Creating valuable high-level connection and relationships with all company'sstakeholders
Designing the company's compliance and agency relations
Providing legal and compliance advice: The Group Head, Legal and Compliance is responsible for providing legal and compliance advice to senior management, departmental heads, and employees on matters related to laws, regulations, and policies that may affect the company's operations.
Developing and implementing compliance policies: The Group Head, Legal and Compliance develops and implements compliance policies, procedures, and standards that align with the company's objectives and ensure adherence to laws and regulations.
Conducting compliance audits: They lead the compliance audit function to ensure that the organization complies with relevant laws and regulations. The Group Head, Legal and Compliance also identifies areas of potential risk and recommends strategies to mitigate these risks.
Managing compliance training programs: The Group Head, Legal and Compliance oversees compliance training programs for employees, ensuring that they are trained on legal and regulatory requirements relevant to their roles.
Collaborating with other departments: They collaborate with other departments to ensure that legal and compliance considerations are integrated into business operations, projects, and initiatives.
Representing the company in legal matters: They manage the company's legal affairs, including representing the company in legal proceedings, managing disputes, and negotiating contracts.
Staying up-to-date on legal and regulatory developments: The Group Head, Legal and Compliance keeps abreast of legal and regulatory developments that may impact the company's operations, providing guidance to senior management and departmental heads.
Building and managing a legal and compliance team: They build and manage a legal and compliance team, ensuring that the team has the required skills, knowledge, and resources to effectively support the company's legal and compliance requirements.
Overall, the Group Head, Legal and Compliance is a critical member of the executive team, responsible for ensuring that the company operates within the legal and regulatory framework and mitigates potential legal and compliance risks.
Requirements
Candidates should possess a Master's Degree in Law
Experience: 15 to 20 years as a Legal experience.
Have some experience working with global companies and around West Africa
Area: Knowledge or experience in corporate law, employment law, or intellectual property law.
Strong analytical and research skills, Excellent oral and written communication skills.
Method of Application
Interested and qualified candidates should send their CV to: bgatecareers@gmail.com using the Job Title as the subject of the mail.
D. IT/ENGINEERING
Company- Ascentech Services Limited 
Job Title: Structural Engineer
Role Information
The Structural Engineer will be responsible for the design of buildings, bridges, and other types of structures by taking the architectural plans and create a set of permutable construction drawings, as well as, build 2D and 3D models using computer-aided design technology (e.g. AutoCAD).
Also he will measure loads and presses to secure structural soundness of buildings and structures.
Responsibilities
Prepare drawings, specifications, calculations, charts, and graphs, and monitor work for compliance with applicable codes.
Plan and conduct independent work requiring judgment in the evaluation, selection, application and adaptation of engineering techniques, procedures, and criteria.
Provide technical advice on safe designs and construction.
Obtain planning and/or building regulations approval.
Analyze configurations of the basic components of a structure.
Liaise with professional staff such as architects and engineers.
Monitor and inspect all work undertaken by contractors to ensure structural soundness.
Inspect properties to evaluate the conditions and foundations.
Any other assigned task(s).
Education & Experience
Eng. / HND in Structural Engineering, Civil Building Engineering or any other related discipline.
Professional certification in Engineering or relevant areas
3 years minimum experience in a reputable organization.
Competencies Required:
Good mathematical and analytical skills.
Highly creative with good problem-solving skills.
Good interpersonal, communication and presentation skills
Attention to details
Proficiency in the use of office and engineering software like MS Office, AUTOCAD, Project, etc.
Good knowledge of construction processes, budget, materials, and legal regulations.
Method of Application
Interested and qualified candidates should send their CV to: cv@ascentech.com.ng using the Job Title as the subject of the mail.
Company- The International Organization for Migration
Job Title: Senior Project Assistant (Construction)
Context
Under the overall supervision of the Senior Programme Manager Immigration and Border Management (IBM) and direct supervision of the National Programme Officer (IBM/NBIC/IM) and, in collaboration with relevant sub-units (TSI, IBM, MIDAS, and ELBDS), the successful candidate will be responsible and accountable for providing site assessments, construction implementation and technical services in accordance with IOM's regulations, rules and procedures.
Core Functions / Responsibilities
Support Programme Manager/Officer in the implementation of projects according to IOM strategy
Provide support to both project development and project implementation.
Monitor financial, administrative, and technical aspects, in line with IOM's policies and procedures as well as donor requirements.
Carry out field visits to project sites to monitor repair and maintenance works, propose and implement necessary measures for rectification and achievement of standard quality of repair and maintenance of infrastructure.
Conduct site assessments, provide technical detailing and develop schedules for construction projects
Liaise with the Works department of Partners and suggest sustainable solutions to infrastructural gaps.
Provide support in formulating bills of quantities and preparing Purchase Requests along with necessary follow-ups.
Monitor specific aspects of project implementation, identify and propose actions to expedite the delivery of inputs.
Participate in the tender evaluation process including assessment of bidders' qualifications, competency, and experience, and in analyzing and reviewing the quoted unit rates specifications against IOM-prepared cost estimates.
Provide support on solar structures and collaborate with solar and ICT installation
Work with experts, consultants, and other project participants to ensure that logistical arrangements and internal procedures for monitoring and reporting are well understood and implemented.
Perform any other duties as may be assigned.
Required Qualifications and Experience
Education:
Completed University Degree in Civil Engineering, Architecture, Building Technology or a similar field with four years of relevant experience or Higher Diploma in the above-mentioned fields will be an advantage.
Experience:
Experience in building structural design, computer-aided design, GIS, AutoCAD, and other related software
Experience and ability to produce and/or check the drawings including but not limited to site plans, architectural drawings and technical drawings, cost estimation, BOQ and other plans which may be presented by prospective vendors
Experience in working in international organizations, governmental institutions, and/or aid organizations an asset.
Experience in working with government authorities in Nigeria is an asset.
Experience in construction and renovation work
Skills:
Ability to work under time constraints and deadlines in challenging settings.
Ability to work in multicultural and multi-ethnic environments.
Demonstrated ability to identify, approach, and coordinate with stakeholders of diverse backgrounds and levels of expertise.
Languages:
External applicants for all positions in the General Service / National Officer category are required to be proficient in English and multiple Native languages. For all applicants, fluency in English and multiple Native languages is required (oral and written).
Required Competencies:
The incumbent is expected to demonstrate the following competencies:
Values:
Inclusion and respect for diversity respects and promotes individual and cultural differences; encourages diversity and inclusion wherever possible.
Integrity and transparency: maintain high ethical standards and acts in a manner consistent with organizational principles/rules and standards of conduct.
Professionalism: demonstrates ability to work in a composed, competent, and committed manner and exercises careful judgment in meeting day-to-day challenges.
Courage: Demonstrates willingness to take a stand on issues of importance.
Empathy: Shows compassion for others, makes people feel safe, respected, and fairly treated.
Core Competencies – behavioural indicators:
Teamwork: Develops and promotes effective collaboration within and across units to achieve shared goals and optimize results.
Delivering results produces and delivers quality results in a service-oriented and timely manner; is action oriented and committed to achieving agreed outcomes.
Managing and sharing knowledge continuously seeks to learn, share knowledge, and innovate.
Accountability: takes ownership for achieving the Organization's priorities and assumes responsibility for own action and delegated work.
Communication: encourages and contributes to clear and open communication; explains complex matters in an informative, inspiring, and motivational way.
Managerial Competencies – behavioural indicators:
Leadership: Provides a clear sense of direction, leads by example, and demonstrates the ability to carry out the Organization's vision. Assists others to realize and develop their leadership and professional potential.
Empowering others: Creates an enabling environment where staff can contribute their best and develop their potential.
Building Trust: Promotes shared values and creates an atmosphere of trust and honesty.
Strategic thinking and vision: Works strategically to realize the Organization's goals and communicates a clear strategic direction.
Humility: Leads with humility and shows openness to acknowledging own shortcomings.
Method of Application
Interested and qualified candidates should submit their Applications via email to: HRNIGERIA@iom.int using "SVN2023.056. Abuja. Senior Project Assistant (Construction) G6, IBG" as the subject of the email.
And
Click here to apply online
Note
In order for the applications to be considered valid, IOM only accepts applications with a Cover Letter not more than one page specifying the motivation for application, addressed to Human Resources, International Organization for Migration (IOM)
All applications should include a functional email address, mobile numbers, and detailed Curriculum Vitae (CV).
This position is open only to Nigerian National applicants and only shortlisted candidates will be contacted.
Only candidates residing in the country of the duty station and within commuting distance of the duty station will be considered.
Appointment will be subject to certification that the candidate is medically fit for appointment, confirmation of all documents, and security clearances.
Women with the above qualifications are encouraged to apply
Company – SPIE Oil & Gas Services
Job Title: Lead Structural Engineer – M/F
Missions
To Lead the Structural aspect of Engineering design and preparatory works, and proactively ensure no gaps.
To lead in the review of Structural deliverables to ensure optimization of work and advice Engineering Manager of corrective actions to be implemented.
Ensure that Structural deliverables comply with COMPANY specifications.
To coordinate all interfaces with ECP, FO & HQ on Structural related activities. Advise possible optimization strategies where required.
To lead in the review of Structural related matters of exhibit E, and other Structural aspects of the CFT and participate during CPY clarifications on these aspects.
To actively participate in all Project Technical Reviews.
Follow up of contractor's activities and ensure compliance with Project specifications.
Reports to Engineering Manager on progress of Structural activities
Activities
Follow-up Engineer's activities related to structures design studies and ensure compliance with General specifications and with the requirements of the project documentation.
Liaise with contractor's design staff as and when required to ensure efficient and timely resolution of all issues identified during engineering work.
Monitor construction, outfitting activities at the fabrication yard and during site installation and construction, hook-up and commissioning
Liaise with other Company staff at site and at other locations for coordination of interface design and other activities
Manage technical evaluation of the bids and prepare technical recommendation with Engineering Manager.
Follow-up procurement, construction, expediting, and assist in pre-commissioning for discipline related activities.
Review and comment on CONTRACTOR documents within ten working days.
Anticipate problems in his/her discipline and inform COMPANY Engineering Manager.
Highlight and report any deficiencies or changes to the Contractual scope of the basis of design. Management is to be immediately informed regarding any deviation, risk or concerns related on HSE, technical, planning or cost issues.
Review and analyze planning updates including critical path for discipline related activities; review and approve progress for discipline related activities, and coordinate with COMPANY Engineering Manager.
Ensure that CONTRACTOR resources and organization are adequate and competent for achieving the discipline engineering and procurement works.
Prepare responses to all technical requested from CONTRACTOR and Project with the aim to add value by minimizing costs without sacrificing safety or the level of quality. This includes offering solutions and informing the Engineering Manager.
Provide detailed assistance to COMPANY Engineering Manager on derogations, exemption, modification requests.
Undertake technical evaluation of Change Order.
HSE Roles & Responsibilities:
Support and enforce the HSE Project objectives and directives. Ensure all HSE targets are achieved.
Make safety suggestions, report any anomalies, and initiate STOP procedure for unsafe acts
Adhere to stated policies and procedures relating to HSE and quality management.
Monitor the HSE performance of Contractors and their sub-contractors, and ensure compliance with documented HSE Plans and procedures.
Ensure that all Company personnel and visitors know, understand, and comply with safety regulations on site, and have received adequate HSE training.
Ensure the CONTRACTOR HSE activities are planned and implemented as per HSE plan(s).
Ensure that CTR follow approved work procedures in site execution works.
Required Qualifications and Background
Qualification: Bachelor's Degree (Structural Engineering) equivalent or more.
Professional Experience (number of years): 10
Experience within project: (number of years): 10
Key Technical Skills:
Onshore Greenfield and Brown field Project engineering and design experience
Conceptual, Basic and Detailed engineering and Construction of onshore structures.
Knowledge and application of systems and methods for structural materials se
lection and calculations. Knowledge of 3-D computer aided design (CAD) software tools like Navisworks, AutoCAD etc.
Skillful in verifying and validating third party structural design calculations.
Knowledge of Health, Safety, Environmental assessment for discipline design
Proficiency in the use of structural design and analysis software tools like STAAD Pro, SACS.
Proficiency in the use of Microsoft office applications.
Required Authorisation:
Languages:
English (D-Full professional proficiency).
What Can We Offer You?
We offer a variety of stimulating and evolving experiences: exciting projects, learning from professionals and immersed in international culture.
Method of Application
Interested and qualified candidates should:
Click here to apply online
 Note
Only shortlisted candidates will be contacted.
We are an equal opportunity employer and value diversity. We therefore do not discriminate against applicants on the basis of, among others, their race, disability, their race, disability, religion or gender.
All employment opportunities are decided on the basis of qualifications, merit and business need.
Company: Interswitch 
Job Title: Head, Digital Workplace
Job Description
The Head, Digital Workplace is responsible for delivering the best secure digital workplace experience to all employees across all the locations where Interswitch operates (Nigeria, Kenya, Uganda, Germany, United States).
He/she is responsible for areas such as communication, collaboration, mobility, productivity workplace applications, enterprise resource planning, and workplace innovations to enable employees to perform in a modern and engaging workplace where technology makes the difference.
Responsibilities
Strategy & Planning:
Responsible for design and implementation of first grade identity management, authentication, email, and instant messaging systems
Responsible for design and implementation of telephony and telepresence systems for collaboration and branch office connectivity
Responsible for design and implementation of enterprise resource planning and customer relationship management systems that drive efficiency and customer engagement within the business
Deploy and manage virtual desktop infrastructure, mobility, and enterprise security solutions to improve online employee experience in readiness for the future of work
Deploy and manage business and robotic process automation tools and initiatives that drive improved productivity within the enterprise
Responsible for leading the organization's strategy, projects, and processes for digital workplace solutions
Becoming a facilitator between IT and the business in order to work towards a more seamless experience of workplace technology
Advising the CIO and other senior executives on digital trends and opportunities
Lead the migration to cloud for enterprise applications where this makes it makes the most sense to benefit from the features and power of cloud solutions Develop policies and procedures that outline how problems are identified, documented, assigned and corrected
Develop and enforce request handling and escalation policies and procedures
Responsible for the digital workplace budget, ensuring correct forecast and target goals, and all aspects of contractual revisions, renegotiation, RFPs, for related 3rd party services
Develop and design roadmaps, implementation strategies and transformation plans focused on cloud journeys regarding Digital Workplace technologies (Microsoft Office 365, Microsoft Dynamics 365, etc)
Operational Management:
Support and provide guidance for any digital transformation initiatives that helps to empower our employees
Focus on online employee experience within and beyond the browser (across applications, devices and locations)
Track and analyze trends in help desk requests and generate statistical reports
Assess need for any system reconfigurations (minor or significant) based on request trends and make recommendations
Identify, recommend, develop and implement end user training programs to increase employee self-sufficiency and productivity
Monitor incident trends and anticipate potential problems for proactive resolution
Responsible for system administration, including management of internal network, VPN, Microsoft Active Directory (AD) and identity management systems and multi-factor authentication systems Responsible for management of the rollout and support of desktop devices, including laptops and printers, and productivity tools such as Microsoft O365, Dynamics 365 (sales and marketing, service, finance and operations)
Develop service level agreements (SLAs) to establish problem resolution expectations and timeframes
Analyze performance of help desk activities and documented resolutions, identify problem areas, and devise and deliver solutions to enhance quality of service and to prevent future problems
Continually monitors technology trends and proposes how these new approaches can be used to optimize technology operations
Requirements
Formal Education & Certification:
University Degree in the field of Computer Science or "STEM" major (Science, Technology, Engineering and Math) or related field
Knowledge & Experience:
Minimum of 7 years of IT experience, at least 3 years plus in an IT delivery role
Minimum of 3 years' experience in managing teams
Very good end-to-end understanding of capabilities in the Digital Workplace technology space
Strong knowledge of the digital workplace product landscape and underlying IT solutions (Cloud office O365, file sharing and collaboration solutions, telephony, conferencing, and mobility)
Strong solution and systems architecture skills is required
In depth knowledge of networking, telephony, and collaboration tools
Experience project managing network, telephony or A/V technology
Experience working with end users to understand and develop user requirement
In depth knowledge of Microsoft Windows Server
In depth knowledge of Active Directory (Design, Security and Administration), identity management systems and 2-factor authentication systems
In depth knowledge of messaging platforms such as Microsoft Exchange, Exchange Online, Microsoft Teams
Good understanding of enterprise resource planning and customer relationship management tools such as Microsoft Dynamics 365 and related tools and platforms
Good understanding of the Microsoft Power Platform and other business process automation tools and low-code platforms
Good understanding of virtualization technologies such as VMware or Hyper V
Good understanding of enterprise security and information protection principles and platforms
Good understanding of cloud and mobile technologies
In depth knowledge of virtual desktop infrastructure technologies such as VMware Horizon or Citrix
A good understanding, appreciation and experience with software engineering processes is desirable
Good understanding of PowerShell scripting and Python is desirable
Experience with the popular public clouds such as AWS and Azure
Personal Attributes:
Proven leadership ability
Ability to set and manage priorities judiciously
Excellent written and oral communication skills
Excellent interpersonal skills
Strong tactical skills
Ability to articulate ideas to both technical and non-technical addressees
Exceptionally self-motivated and directed
Keen attention to detail
Superior analytical, evaluative, and problem-solving abilities
Exceptional service orientation
Ability to motivate in a team-oriented, collaborative environment.
Method of Application
Interested and qualified candidates should:
Click here to apply online
E. HEALTH
Company: Achieving Health Nigeria Initiative
Job Title: Senior Technical Officer – Database
Job Description
Will oversee the administration and management of the project's Management Information System for routine data.
This involves overseeing adherence to the reporting cycle, developing and implementing data security and confidentiality policies, designing and developing database applications, developing and assisting in the analysis of data, providing technical documentation of data and quality assurance of data inputs and outputs, assisting with the presentation of data findings for projects, and providing technical support in the use of these data in research projects.
S/he will also be responsible for the planning, development, maintenance and evaluation of AHNI's Geographical Information System (GIS) to include the management of spatial databases.
Other responsibilities include the design and creation of other products e.g., maps, digital data, reports and statistics.
S/he prepares and maintains metadata documentation of GIS databases.
Minimum Recruitment Standard
BS / BA Degree in Engineering, Information Technology, Computer Science or its recognized equivalent with 5 – 7 years post-national youth service relevant experience.
Or MS / MA Engineering, Information Technology, Computer Science or its recognized equivalent and 3 – 5 years post-national youth service relevant experience.
Strong background in geospatial and health information systems (GIS) and/or database management is required.
Method of Application
Interested and qualified candidates should send their Suitability Statement (Application) and Resume (CV) as a single MS Word document to: AHNi-M&EJobs@ahnigeria.org using the Job Title and Location as the subject of the email.
Click here for more Information
Company: Family Health International
Job Title: Senior Finance Manager
Basic Functions    
This position will report to the Director, Finance and will be responsible for providing constant reporting to senior management on financial and budget targets.
He/She will also be responsible for maintaining FHI Nigeria's accounting systems, providing technical and application support for the accounting system, and trouble-shooting issues relating to the system.
Duties and Responsibilities
Prepare pipeline reports covering Global Fund awards portfolios. These would also include the preparation of the project revenue forecasts and detailed expenditure analysis.
Provide support to the Director, Finance in the forecasting, monitoring, and reporting of the operating and capital budgets and financials.
Analyze and interpret financial data for the purpose of determining financial performance and projecting financial probability. The incumbent would be expected to provide support to the Director Finance in the exercise of financial monitoring to the CO finance staff.
Analyze budget patterns and project expenditures, including track budgetary adjustments and modifications of awards.
Develop cash flow projections for funded and support activities.
Ensure that expenditures for budgets, grants and contracts are monitored and the reports are prepared to maintain balance account.
Administer the expenditure of funds, ensuring that funds are expended according to sponsoring organization's stipulations and appropriate guidelines. This includes the appropriate review of expenditure allocation under the Service center, shared costs allocations etc.
Provide instructions and answer questions relating to budget procedures, provide budget recommendations to a wide range of issues.
Assist in overseeing the preparation of monthly payroll and pension remittances.
Provide support to the Director of Finance in managing implementation of custom changes to the accounting system and related systems improvements.
Apply accounting and auditing principles and techniques to ensure that data integrity, internal controls and audit trails are maintained throughout all transactions.
Provide support to the zones and field offices in monitoring and reporting of the operating and capital budgets and financials.
Monitor budgets and financial reports for all IA sub-agreements not directly managed by the field offices.
Build the capacity of finance staff in financial management support and reporting and provide professional support to them.
Analyze, develop, and monitor accounting/fiscal control procedures and program budgets. Support the preparation of FHI360 CCM dashboard.
Resolve problems with country office cash advance and financial discrepancies to subrecipients and HQ.
Prepare and manage cost proposals in response to RFA's, RFP's and unsolicited proposals for new funding opportunities as needed.
Ensure availability of funds by reviewing Final Cost Objective (FCO)/ Award ID Code requests and enter budgets into the general ledger system.
Supervise, coach, and mentor, to include assigning of responsibilities, conducting performance reviews, assessing, and identifying development opportunities that strengthen the organizational role of Finance.
Perform other duties as assigned.
Qualifications and Requirements
BS / BA Degree in Accounting, Finance and Business Administration or its recognized equivalent, and 9-11 years relevant experience.
Or MS/MA degree in Accounting, Finance and Business Administration or its recognized equivalent, and 7-9 years relevant experience.
Minimum of 3 years in a supervisory role with experience in financial management and reporting.
Familiarity with donor grants or other client funded programs, contracting and auditing standards as they apply to effective management of multi-year funds is required.
CPA, ACA, ACIMA, ACCA or any other relevant professional qualification is required.
Knowledge, Skills, and Abilities:
Knowledge of local and donor contractual requirements and regulations
Knowledge of generally accepted accounting, budgeting and fiscal control theory and practices.
Budget development skills with multi funding sources and general ledger skills.
Relevant software skills to include automated accounting software and database spreadsheets and Management Information Systems.
Ability to work with others and to develop and maintain compatibility among project staff, subcontractors, and recipients of assistance.
Report to supervisor on variances and status on regular basis.
Work independently with initiative to manage high volume workflow.
Routine coordination with FHI employees and consultants, on-site and in the field.
Demonstrated analytical skills in the interpretation of budgetary, financial, and related management information.
Ability to conduct complex system analysis studies involving financially oriented applications.
Must have report writing skills and be able to communicate with impact.
Strong organizational skills and ability to prioritize and handle pressure situations.
Excellent numerical, analytical, and problem-solving skills.
Perform detail-oriented work with a high level of accuracy.
Maintain confidentiality for sensitive issues or projects and use judgment and decision-making to execute duties and responsibilities.
Handle financial and quantitative information with accuracy and precision; resourceful in gathering, verifying, and analyzing financial data.
Must exhibit high levels of professionalism, integrity, and ethical values always.
Time management skills, both in planning and organizing work to meet deadlines.
Ability to effectively communicate financial and internal control issues to staff with little or no financial background.
Ability to travel a minimum of 25%.
Method of Application
Interested and qualified candidates should:
Click here to apply online
MID-LEVEL JOBS
Mid-Level Jobs at: Hazon Holdings, Opera, Fadac Resources and Services, Erisco Foods Limited, Dangote Group 
A. SALES/MARKETING
Company: Hazon Holdings
Job Title: Brand Activation Manager
Responsibilities
Planning and implementing brand activation strategies
Checking how consumers react to ongoing brand activation projects
Developing a brand activation calendar
Tracking the company's brand marketing goals
identifying brand activation concepts that fit with the brand
Compiling weekly and monthly program progress reports
Developing activation platforms and coming up with a client-focused solution
Working with internal departments and stakeholders to ensure alignment of brand programs and initiatives
Identifying and creating opportunities for brand engagement
Requirements
Bachelor's Degree in Marketing, Advertising, Communications, Business Administration, or another relevant field
2-4 years of brand activation or marketing experience
Ability to manage brand campaigns
Strong internal and external communication skills
Great understanding of marketing metrics and marketing performance reporting
Thorough understanding of omni-channel brand marketing practices
Working knowledge of Microsoft Office Suite (Excel, Word, and PowerPoint)
Method of Application
Interested and qualified candidates should send their CV to: recruitment@hazonholdings.com using the job title as the subject of the mail.
Company: Opera
Job Title: Product Marketing Manager – Web3, Nigeria
Role & Responsibilities
Develop and execute a comprehensive marketing strategy for our new product targeting local markets in Kenya, Nigeria, South Africa, or Ghana.
Conduct in-depth market research to identify trends, opportunities, and key players in the local fintech and crypto industries.
Collaborate with cross-functional teams, including product management, to optimize product features and ensure market fit.
Develop and manage marketing campaigns, including content creation, event planning, and digital marketing initiatives.
Monitor and analyze the performance of marketing efforts, adjusting strategies as needed to achieve business goals.
Maintain a deep understanding of local market conditions, regulations, and competitive landscape related to cryptocurrency.
Build and maintain relationships with local partners, influencers, and media outlets to increase brand visibility and market reach.
Job Requirements
Bachelor's Degree in Marketing, Business or Engineering.
At least 3 years of relevant work experience, ideally in the app, fintech, or crypto industry.
Proven experience in product management or a high-level product mindset.
Strong understanding of local market conditions with regards to cryptocurrency, including trends and key players.
Excellent communication, presentation, and interpersonal skills.
Self-starter with the ability to work independently and collaboratively with cross-functional teams.
Familiarity with marketing analytics and tools to measure campaign effectiveness.
An Ideal Candidate's Profile
Prior experience in a product management role.
Existing network of contacts within the local fintech and crypto industries.
What's on Offer
we offer a competitive salary, a supportive work environment, and the opportunity to contribute to the growth of an innovative product in the fintech and crypto space.
Method of Application
Interested and qualified candidates should:
Click here to apply online
Company: Fadac Resources and Services
Job Title: Sales Manager
Responsibilities
Selling Google Workspace and other digital products.
Develop and execute sales strategies to achieve sales targets and revenue goals for Google Workspace services in Nigeria.
Lead a team of sales professionals, providing guidance, coaching, and support to optimize their performance and achieve individual and team objectives.
Identify new business opportunities and potential clients, leveraging networking, referrals, and market research to expand the customer base.
Build and nurture strong relationships with key stakeholders, including C-level executives, business owners, and decision-makers, to drive customer acquisition and retention.
Conduct regular market analysis, monitor industry trends, and stay up-to-date with competitive landscape and pricing strategies to identify business opportunities and maintain a competitive edge.
Collaborate closely with the marketing team to develop and implement effective sales campaigns, promotions, and lead generation activities.
Develop and deliver compelling sales presentations, proposals, and pitches to prospective clients, highlighting the unique value proposition of our Google Workspace services.
Monitor and analyze sales performance metrics, such as conversion rates, revenue growth, and customer acquisition costs, and take corrective actions when necessary.
Provide accurate sales forecasts and reports to the senior management team, highlighting achievements, challenges, and recommendations for improvement.
Requirements
Bachelor's Degree in Business Administration, Business Management, Sales/ Marketing, or related field is preferred.
Minimum of 3 years work experience in Sales within a technology-based service company. Experience with Google Workspace is highly desirable.
Proven track record in achieving and exceeding sales targets, driving revenue growth, and managing a successful sales team.
Strong leadership skills with the ability to motivate, inspire, and develop sales professionals.
Excellent interpersonal and communication skills, both written and verbal. Ability to articulate complex concepts and ideas in a clear and concise manner.
Exceptional negotiation and influencing abilities, with a focus on building long-term relationships with clients.
Strong analytical skills to gather and interpret sales data, identify trends, and make data-driven decisions.
Ability to thrive in a fast-paced and target-driven environment, with a high level of resilience and adaptability.
Proficient in using CRM software and other sales tools to manage pipelines, track sales activities, and generate reports.
Sound knowledge of sales strategies and industry regulations.
How to Apply
Interested and qualified candidates should send their CV to: promise@fadacoutsourcing.com using the Job Title as the subject of the email.
Company: Erisco Foods Limited
Job Title: Sales and Marketing Executive
Job Responsibilities
Conduct market research to identify selling possibilities and evaluate customer needs Actively seek out new sales opportunities through cold calling, networking and social media Set up meetings with potential customers and listen to their wishes and concerns
Prepare and deliver appropriate presentations on company's products Create frequent reviews and reports with sales and financial data
Ensure the availability of stock for sales and demonstrations
Participate on behalf of the company's in exhibitions or conferences Negotiate/close deals and handle complaints or objections Collaborate with team members to achieve better results Gather feedback from customers or prospects and share with internal teams.
Requirements and Skills
Candidates should possess a B.Sc / HND in any relevant discipline with 2-4 years of experience in an FMCG Company
Candidate must reside in Warri
Hands-on experience with CRM software is a plus Thorough understanding of marketing and negotiating techniques
Fast learner and passion for sales
Self-motivated with a results-driven approach.
Aptitude in delivering attractive presentations
Proven experience as a Sales Executive or relevant role
Proficiency in English
Excellent knowledge of MS Office.
Method of Application
Interested and qualified candidates should send their CV to: recruitment@eriscofoodsltd.com.ng using the Job Position and the Location as the subject of the email e.g "Sales Executive – Warri".
Note: Only those who are qualified and reside in Warri will be contacted.
Company: Tingo Mobile 
Job Title: SAP Functional Support Analyst (Sales and Distribution)
Job Summary
The Information Technology Department at Dangote Cement Plc is looking for motivated professionals with SAP experience in the Sales & Distribution module.
The resource(s) would join our team of professionals to support the daily SAP operations of the business and SAP implementation projects.
Key Duties and Responsibilities
Functional support for SAP SD modules.
Manage multiple simultaneous SAP projects and Tasks from conception to completion. Requirements gathering and scope definition together with various business stakeholders.
Plan and coordinate resources and activities to meet business requirements and project completion dates.
Work with end-users to provide system support to the business while sharing knowledge and understanding.
Gather business requirements and convert them into development design/programming specifications.
Perform functional testing, creating documentation, and conducting end-user training in conjunction with other members of the SAP Core team.
Work with both internal or external design/implementation teams and work cross-functionally between the business and IT to bridge the gap between design, content, and technology.
Provides analysis for and directs activities of SAP SD resources as determined by and in conjunction with the senior management team.
Manage end-to-end integration needs with the respective modules and other applications.
Definition of innovative functional solutions to meet business process requirements in SAP and/ or other supporting application systems.
Collect & analyze customer requirements on the following: Business processes and parameters, Assist in the mapping of master and transaction, Determining reporting requirements Standard / Customized SAP Reports, Determine, evaluate, and build customization requirements – WRICEF (with proper FS), Design, develop and manage Roles and Authorizations.
Education and Work Experience
Bachelor's Degree or HND in related Technical / Business areas or equivalent work experience.
3 – 6 years of experience with relevant SAP working as a consultant or SAP SD Support Analyst.
Experience in business application system development methodology and business process re-engineering.
Minimum of 1 end-to-end implementation and hands-on experience in SAP SD support.
Experience of S4 HANA would be an added advantage.
Relevant experience in SAP SD is a must and process integration with SAP MM, PP and FICO would be an added advantage.
Skills and Competencies:
Strong leadership skills with customer interfacing experience.
Strong written, verbal communication, analytical skills, and problem-solving.
Demonstrated ability/experience in the implementation of major systems applications.
Strong understanding of user exits would be an added advantage.
Ability to interact with and present ideas and updates to senior or executive level management.
Basic ABAP debugging know-how would be an added advantage
Method of Application
Interested and qualified candidates should:
Click here to apply online
B. FINANCE/DIRECTOR
Company: Ringo Telecommunications Limited
Job Title: Head of Finance and Accounting
Job Summary
This role is responsible for the budget planning, and supports the executive management team by offering insights and financial advice that will allow them to make the best business decisions for the company, Producing financial reports related to budgets, account payables, account receivables, expenses etc.
Developing long-term business plans based on these reports. Reviewing, monitoring, and managing budgets. Developing strategies that work to minimize financial risk.
Key Result Areas (KRA)
The key result areas of this role are:
Effective Management of Account Receivable and Payable / Achievement rate on debt recovery.
Sufficiency, adequacy and reliability of accounting books, records and data.
Effective cost control initiatives / reduction in enterprise wide operating cost
Effectiveness and adequacy of the accounting, financial and risk management system
Quality and timeliness of accounting and financial reports (e.g. monthly management account, etc)
Effective management of tax liability and other regulatory obligations and requirements
 Effectiveness of fraud management and control measures
Quality, timeliness and responsiveness of product costs and costing technique
Requirement
Bachelor's Degree / HND in Finance and Accounting or related field; MBA or advanced degree in Accounting, Finance is a plus;
Professional qualification such as ACA, ACCA or CFA
7-10 years Solid knowledge of all other finance operations including treasury, payments, accounting for foreign exchange transactions, controls in high volume either in financial sector or telecommunication.
Strong analytical skill set both numerical as well as legal
Advanced computer software skills, especially Excel (ability to work with complex formulas), PowerPoint and Word.
Strong combination of technical, leadership, written & oral communication, team collaboration and interpersonal skills
Experience in the financial sector with previous possible roles such as financial analyst
Proficiency in managing projects & programs and maintaining metrics
Thorough understanding of Generally Accepted Accounting Principles (GAAP)
Extensive understanding of financial trends both within the company and general market patterns;
Proficient user of accounting software;
Working knowledge of all statutory legislation and regulations.
Method of Application
Interested and qualified candidates should forward their CV to: recruitment@ringo.com.ng using the Job Title as the subject of the email.
Company: Schlumberger Limited
Job Title: Account Receivables Accountant
Description
The AR Accountant is responsible for providing timely and accurate processing of customer and third-party invoices, and for conducting statement audits and resolving problems. Applying customer collection procedures as required.
Job Responsibilities
Deliver services to the locations according to Service Level Agreements.
Process service tickets for invoicing to the customer by checking accuracy, resolving discrepancies, and entering data into the system.
Arrange documents for imaging and filing.
Answer phone, mail, and walk-in inquiries; research questions; provide prompt resolution to inquiries.
Comply with applicable company policies and generating reports/statements for internal use.
Collaborate with internal and external stakeholders to build rapport and manage service quality and delivery.
Help implement process improvements to ensure efficiency and accuracy in the delivery of services to the business.
Perform revenue booking as per internal financial policies.
Understand and comply with Sarbanes-Oxley-Oxley requirements.
Requirements
Candidates should possess a Bachelor's Degree in Accounting, Economics, Finance, or a related field
Must have 5 – 8 years' work experience in a similar role
Knowledge of Account Receivables procedures and Credit principles
Chartered Accountant – ICAN, ACCA.
How to Apply
Interested and qualified candidates should:
Click here to apply online
Company: Northwest Petroleum & Gas Company Limited 
Job Title: Retail Finance Officer
Objective
The role will work closely with our retail station officers and would be responsible, amongst other purposeful functional service delivery tasks, to support and monitor the business records for assigned outlets.
Responsibilities
Manage retail finance operations and records for assigned retail station(s).
Review, evaluate and collate retail sales reports from locations.
Perform retail stations' reconciliations-cash and non-cash.
Record retail transactions into the accounting system-ERP.
Support to resolve financial disputes raised by the forecourt sales teams
Identify and resolve retail finance issues, accounting discrepancies and other financial related issues.
Supporting the Retail Finance Manager and executives with projects and tasks when required
Prepare of bank reconciliation statement
Provide support to external auditors during statutory audits
Ensure accurate and timely presentation of financial reports and accounts.
Qualifications
Candidates should possess a Bachelor's Degree in Finance related fields
Higher qualification will be added advantage.
Professional qualification in accounting: ACA, ACCA etc.
2 – 5 years Post qualification experience (experience in the Downstream oil sector will be an advantage)
Self- motivated, a team player, dedicated, diligent and dutiful.
Candidate must possess thorough knowledge of bank reconciliation exercise including POS transactions, good understanding of accounting treatment of inter-company transactions and other activities of related entities.
Method of Application
Interested and qualified candidates should:
Click here to apply online
Company: Plan International 
Job Title: Senior Social Finance Associate
Role Purpose
As a leader in the global movement for girls' rights, our ambition is to take collective action so that 100 million girls learn, lead, decide and thrive.
These ambitions require that we work in new ways and unleash our full creative potential.
To this end, Plan International has established an Impact Lab to develop and grow the organisation's social finance approach through the pursuit of innovative financing and impact investing opportunities, and incubating and accelerating gender transformative enterprises in line with the principles of Gender Lens Investing.
The Impact Lab's work is Comprised of Two core Workstreams:
Social Finance Advisory: Advisory support for all Plan International entities to implement social finance strategies.
Gender Lens Investing: Sourcing of and technical assistance provision for internally developed social enterprise models and/or existing businesses in line with gender lens principles, and provision of gender lens impact measurement.
The Senior Social Finance Associate will lead the Impact Lab's Social Finance Advisory workstream, which provides advisory support for all Plan International entities to implement social finance strategies and expand social finance expertise. In addition, this role will provide holistic support, creating and driving forward cross-cutting strategic initiatives across the Impact Lab's Gender Lens Ventures work.
The Senior Social Finance Associate will support the leadership of the Impact Lab's international team. This role will work closely with the organisation's leadership (GH Leadership Team, National Directors, Regional Directors, and Country Directors) to develop Plan International's gender lens investment initiative and to build our network within the social financing community.
In this multidimensional role the Senior Social Finance Associate shall ensure that all internal and external stakeholders have a comprehensive understanding of the scope, capacity and achievements of the initiative.
The role also requires leadership and facilitation of social finance activities alongside Country Offices and National Organisations, thereby effectively capitalising on collaborative opportunities to deliver impact at scale.
Dimensions of the Role
The Senior Social Finance Associate will support the leadership of the Impact Lab's international team.
This role will work closely with the organisation's leadership (GH Leadership Team, National Directors, Regional Directors, and Country Directors) to develop Plan International's gender lens investment initiative and to build our network within the social financing community.
In this multidimensional role the Senior Social Finance Associate shall ensure that all internal and external stakeholders have a comprehensive understanding of the scope, capacity and achievements of the initiative.
The role also requires leadership and facilitation of social finance activities alongside Country Offices and National Organisations, thereby effectively capitalizing on collaborative opportunities to deliver impact at scale.
Accountabilities
The Senior Social Finance Associate will have the opportunity to shape the focus of Impact Lab's Social Finance Advisory work and continually iterate this based on the organization's needs and market opportunities.
In addition, this position will provide critical insight and support to the Gender Lens Investing workstream.
Social Finance Advisory Management:
Provide social finance technical advice and project support across the organization, such as proposal writing, social finance strategy development and relationship brokering.
Deliver social finance-focused capacity building and educational activities across Plan International.
Support the facilitation of the Social Finance Taskforce, an internal network of engaged senior experts with representation from Plan International's National Organisations, Global Hub, Country Offices and Regional Offices.

Design and manage content for Social Finance Taskforce meetings.

Continue to lead and manage the internal Practitioner Group and Community of Practice, a network of social finance experts from across the organisation.

Identify and assess existing expertise and needs in social finance across the organisation.
Identify key activities for the Community of Practice, such as project facilitation, knowledge sharing, information and education.
Lead ongoing management of the Community of Practice, such as webinars, expert groups, calls, global buddy system, research etc.

Facilitate the Impact Lab's Social Finance Advisory external partner network, including consultants and sector experts.

Track and manage ongoing relationships.
Vet and manage potential consultants to support with social finance work across the organization's key social finance themes (e.g. development impact bonds, gender lens investing).

Actively engage in the Impact Lab's networks and memberships, such as GIIN and ANDE.

Utilize the Impact Lab's memberships to support other responsibilities (as listed above) and to further personal development in social finance and impact investing.

Conduct research to identify relevant partners, global alliances, coalitions and multi-sectoral initiatives.
Social Finance Project Support:
Provide support to Plan International Offices (Global Hub, National Organisations, Country Offices, and Regional Offices) with social finance projects, such as proposal development for Development Impact Bonds, either directly or indirectly by connecting them to experts in the Impact Lab's external network.
Develop a project intake process and the creation of support materials for both the Impact Lab's team to use as evaluation matrices and that facilitate organizational learning.
Create a workshop and resource bank for the Impact Lab team to use with internal and external enterprise design support efforts.
Capacity Building:
Support in designing and implementing educational opportunities to grow Plan International's capacity in social finance (including results-based financing, impact investing, etc.), such as webinar series, informational guides and documents, internal calls and presentations, and peer-to-peer mentoring.
Identify and design capacity-building opportunities in social finance for the organization, either directly or through partners.
Keep up to date with external events, webinars and conferences and advertise these with relevant stakeholders across the organization.
Knowledge Management:
Oversee knowledge management for all internal social finance activities and manage Impact Lab's internal communications channels.
Act as the knowledge management hub for all internal social finance activities, keeping abreast with social finance activity across Plan International.
Develop and maintain knowledge management tools and platforms for social finance projects.
Keep abreast with external trends and research and provide market intelligence on social finance opportunities to the organization.
Gender Lens Ventures:
Develop support materials for external market players that help to cultivate the gender lens investing ecosystem.

Inclusive but not limited to entrepreneurship educational content and professional development for capital suppliers.

Together with the Gender lens Ventures team, Design solutions for Plan International to tackle key challenges in the gender lens investing market in Kenya.
Work with Plan Kenya's business development team and National Organisations to mobilise resources and fundraising for the projects.
Additional roles and responsibilities will be assessed and added as the pilot continues to progress.
Key Relationships:
The role will include close coordination with the following internal teams:
Global Hub Leadership Team.
Select Plan International National Organisations.
Select Plan International Country Offices, in particular Plan Kenya for the pilot.
The role will include close coordination and relationship building with:
Impact Investors and Finance Institutions.
Private sector partners.
Peer organizations.
Academia.
The Requirements
Bachelor's Degree in Finance, Economics or Development Studies.
Master's Degree in Economics or Development Studies.
Significant experience in a leading consulting, investment banking or private equity firm.
Experience in social finance, impact investing, venture capital or private equity.
Strong working knowledge of social finance trends, impact investing and investment vehicles in international development context.
In-depth understanding of the international development funding sector, including bilaterals, multilaterals, foundations, and the private sector.
How to Apply
Interested and qualified candidates should:
Click here to apply online
Click here for more information (DOC)
Note
Please note that Plan International will never send unsolicited emails requesting payment from candidates.
The location of this role can be flexible where Plan International has an office* that can employ on behalf of the Global Hub and you have the pre-existing right to work and live.
 C. IT/ENGINEERING
Company: Shell Petroleum Development Company
Job Title: Data Comms Engineer
Job Description
Where you fit in?
The Datacomms Engineer assures the continuous functionality of the Data communication landscape to ensure reliable and secure data network services across Shell central offices and field locations in Nigeria by using the best processes, contracts and effective technologies.
The position provides services to meet the financial and operating performance targets of IT operations within the Nigeria Telecoms Operations Landscape, and across all IT and business functions/teams requiring network integration including Hosting and Storage, PCD, Digitalization, Production and Security.
3rd party connectivity to Shell is a key accountability as well.
This role works with the Datacoms Lead and is essential for IT and the Business success as it provides the information highways for Business data.
What is the Role?
He will work in conjunction with the Datacoms Operations Lead, other services leads and Network designer, to provide services as listed below:
Ensure predictable network landscape functionality according to design in Shell Nigeria.
Ensure timely preventive maintenance of network components are carried out across the landscape.
Ensure continuous network service availability by optimizing utilization of network paths to maintain OLA.
Establish functional IT network systems that support Shell businesses and functions by minimizing Business Critical Major Incidents and reducing Mean-Time-To-Restore service.
Supervise and hold contracts used to deliver resilient and cost effective network connectivity.
Drive configuration management for network systems in Nigeria to ensure dependable disaster recovery.
Maintain up to date documentation representing the landscape at all times – network drawings.
Collaborate with other teams (Field Telecoms, Offshore IT, PCD, Hosting & Storage, Security, Collaboration etc.) to ensure continuous maintenance of connectivity requirements.
Carry out configuration management of all installed networks; management of inventory of Network assets via ServiceNow; effect decommissioning of redundant assets, evacuation from site and de-registration from asset register; follow through asset disposal processes as appropriate; be the focal for all change management for networks.
Ensure Third Party connectivity to Shell network is validated and all IRM requirements are actively embedded.
Manage integrity of assets; ensure governance processes and physical state of systems in managed Datacoms Room facilities are in top condition.
Participate in all Telecoms (and related) Project activities associated with connectivity to ensure operational viability and supportability.
Focal for remediation of all identified vulnerability on data network infrastructure and embedded the learnings in the network policy and processes to keep the landscape safe from negative Cyber activities.
Be the technical focal for handover of all Network related services and components delivered by projects.
What We Need from You?
Minimum of Education or Certification: Minimum of 4-year Degree University Degree in Computer Science, Applied Sciences or Electrical / Electronics / Communications Engineering, with minimum 10-year experience in Backend IT Infrastructure Support, of which at least 7 years must have been in IT Infrastructure service support specific to Datacoms networks.
Must be a networking specialist (at least CCNP level), with proven extensive experience in Cisco networks and systems.
Must have experience of integrating Cisco systems with other platforms – PABXes, Microwave Radio systems, Firewalls and related components (Alcatel, Eclipse, RAD, Juniper, etc).
Must have extensive Knowledge in provisioning voice services via Cisco infrastructure and secured plant.
Broad multifaceted stakeholder management – working directly with production assets, MNS ISPs etc.
Proven record of delivering against stretched targets
Quite inclined to Team Working.
Experienced in operational support and demonstrate landscape change management capabilities to achieve target operating model.
Proven record of delivering against stretched targets
Good understanding and knowledge of HSSE – should be able to be show past exemplary behaviors in HSSE.
Skill level experience in contract management will be an advantage
Skill level experience in budget management will be an advantage.
Method of Application
Interested and qualified candidates should:
Click here to apply online
Company: MainOne Cable
Job Title: IP Engineer
Responsibilities
The IP Engineer will be responsible for designing, integrating and implementing IP based services on the Main One network.
Other responsibilities include:
Providing innovative network solutions and engaging OEMs when required.
Driving the MainOne IPv6 strategy
Network design, planning, administration and maintenance.
IP multicast setup and IOS-XE, IOS-XR router deployments
Ensuring knowledge transfer for level-1 IPNOC.
Troubleshooting and resolving WAN/LAN connectivity issues.
Managing bandwidth of the IP backbone for optimal performance.
Performing routine checks and maintenance on all network elements.
Routing protocol troubleshooting experience in a large scale network (BGP, IS-IS OSPF, EIGRP)
Strong experience configuring and troubleshooting Cisco routers and switches.
Monitoring of network elements and ensuring prompt repair and restoration of all faulty/down sites/links.
Installation, configuration and maintenance of network equipment such as routers, switches and firewalls like Cisco ASA, Fortigate
Exploring existing knowledge base and make recommendation to improve systems, solutions and processes
Qualifications, Skills & Competencies
Bachelor of Science in Computer Science or related field
Relevant professional/technical certifications like CCNP, JNCIS, (CCIE is an advantage)
Minimum years of Experience: 5
Good presentation skills
Relationship Management skills
Time & self-management skills
Ability to work well under pressure
Good oral and written communication skills
Good knowledge of networking technologies – TCP/IP, BGP, DNS, VPNs, EVPN, VxLAN, SDWAN, SDN etc.
Hands on experience configuring Firewalls, Cisco and Juniper routers,
Service provider experience in technologies like MPLS L2VPN,L3VPN,ISIS,BGP, Segment Routing
Proven capacity in designing and implementing complex, high performance networks with multiple locations and applications, preferably service provider networks.
Scripting knowledge is an added advantage
Demands of the Job:
There could be a need to travel
Ability to work under minimal supervision
Ability and willingness to work long hours and meet tight deadlines
How to Apply
Interested and qualified candidates should:
Click here to apply online
Company: Ikeja Electricity Distribution Company
Job Title: Junior IT Infrastructure Analyst – Network & Communications
About the Job
The Junior IT Infrastructure Analyst – Network & Communications will:
Serves as IT expert participating in a variety of analytical and technical assignments that include Implementation, administration, support, and maintenance of a variety of hardware, software, and network products in an information technology infrastructure environment.
This role is split between providing daily operational support for existing infrastructure and Project based work leading to the development and deployment of new infrastructure services.
Have the patience to communicate with a variety of interdisciplinary teams and users.
Have a primary goal to ensure that our technology infrastructure runs smoothly and efficiently.
What You'll Do
Implementation, support, monitoring and maintenance of IE Data Centre and other site infrastructure and services, including but not limited to LAN and WAN services, telephony services, electrical supply (UPS, inverter), cooling and fire suppressant systems and ensuring 24/7 availability of infrastructure services.
Proactively monitoring of all IT network and communications services and prompt escalation of downtime and service degradation on need basis.
Perform regular maintenance on all network and communications services as defined on a quarterly basis.
Assist the Senior IT Analyst in ensuring all network and communications services comply with Ikeja Electric Policies, processes, and procedures.
Work closely with our other support team/units to ensure network connectivity requirements are fulfilled in a timely manner.
Ensure Internet & Network, Firewalls, Data Centre Infrastructure, Access Points Availability & Stability in all Business Locations.
Ensure capturing and closure of all Incidents and Service request tickets within SLA on the ITSM platform. Also, ensure timely documentation and closure of Change requests tickets on the ITSM platform.
Resolution of tickets placed assigned to the Network and Communication team.
Responsible for logging incident, service request and change management tickets in the IT Service Management tool as need arises.
Ensure project work and changes are successfully planned, implemented, and tested
Standardize Infrastructure processes, procedures, and equipment for all supported services.
Assist the Senior IT Analyst in developing operational, installation, configuration and upgrade documentation for communication systems, hardware, network, and security.
Carry out any additional duties as requested by IT Management.
Requirements
First Degree (M.Tech. / B. Sc. in Information Technology or Computer Science or any other related field)
At least 2 years' practical experience in an IT Support and Network Administration role
Must have at least one of the following certifications: Cisco Certified Network Associate or Network+
Certified Network Associate, Network +, A+ , Microsoft Certified Professional or associated certifications. CCNA is mandatory.
Knowledge of LAN, WAN, and Wireless technologies
Experience with working in an ITIL driven environment
Experience with DCIM, Excel, Visio and PRTG
Hands-on experience with Firewalls and other network security solutions Alien Vault, Portnox, Palo Alto and Sophos will be an added advantage.
Experience with Cisco and Huawei network devices and different networking protocols – BGP, OSPF and BGP.
Experience with working in an ITIL environment
Hands-on experience with Firewalls and other network security solutions e.g. Palo Alto and Sophos
Technical Competencies: Networking Administratio, Server Administration, Disaster Recovery, Hardware Configuration, Application Support and Maintenance, Information Security and Data Centre Support.
Your Personal Attributes:
Intrinsically motivated;
Results – oriented and pragmatic with exceptional problem solving and decision making skills;
Emotionally intelligent and team player with an international outlook
Excellent and precise communication & presentation skills;
Comfortable and effective in managing and communicating with team members and stakeholders
Ability to deliver results with low levels of supervision;
Strong interpersonal skills, time management and planning skills
Strong demonstrated use of Excel, Word, and PowerPoint
Passion for customer service
Method of Application
Interested and qualified candidates should:
Click here to apply online
Company: Dancom Technologies Limited 
Job Title: Technical Support Engineer
About the Role
We are looking for an Application Technical Support Engineer to provide enterprise-level assistance to our production applications and services. You will be responsible for the stability, integrity, and operation of our production applications by supporting, monitoring and driving optimizations while also providing root cause analysis with recommendations for improvements.
You will research, diagnose, troubleshoot, and resolve customer issues in an accurate and timely manner.
What You'll Get to Do
Provide tier
two application support to production systems and identify any issue in production.
Taking ownership of customer issues reported and seeing problems through to resolution.
Collaborate with product and engineering teams to fix bugs.
Participate in regular rotations for weekday and weekend on-call coverage, providing emergency support to customers, or working with the SRE team to coordinate incident communications.
Monitor performance metrics for various production systems, identify root cause for all technical issues and work with the engineering team to resolve them.
Manage team ticket queue and resolve in a timely manner.
Develop and maintain accurate technical, software operations and support related documentation.
Work with software vendors to have application issues fixed, both short term and long term (root cause).
Act as a technical resource during other projects as required.
Requirements
To succeed in this role, we think you should have:
B.Sc Degree in Information Technology, Computer Science or relevant field
Minimum of 3 years experience supporting software applications.
Proven work experience as a Technical Support Engineer or similar role.
Experience in a support or other service-oriented customer facing role.
Experience in managing cases throughout the entire support lifecycle from initial customer inquiry to triage and reproduction, writing bug reports for hand off to the development team, and case resolution.
Experience being on-call and can jump into a complex situation and make sense of and communicate clearly to stakeholders what's going on.
Basic Understanding of OOP concepts and other programming concepts.
In depth knowledge of SQL databases particularly MYSQL.
Familiarity with basic network concepts and tools.
Experience troubleshooting using stack traces and log file.
Familiarity with Git and continuous integration, delivery, and deployment principles
Experience interacting with APIs and troubleshooting related requests.
Hands-on experience with Windows/Linux/Mac OS environments.
What we can offer you
Culture -We put our people first and prioritize the well-being of every team member. We've built a company where all opinions carry weight and where all voices are heard. We value and respect each other and always look out for one another. Above all, we are human.
Learning – We have a learning and development-focused environment with an emphasis on knowledge sharing, training, and regular internal technical talks.
Compensation – You'll receive an attractive salary, pension, health insurance, Employee Stock Options, annual bonus, plus other benefits.
Method of Application
Interested and qualified candidates should:
Click here to apply online
What to expect in the hiring process
A preliminary phone call with the recruiter
A technical interview with the Hiring Manager
A behavioural and technical interview with a member of the Executive team.
Company: Carbon
Job Title: Senior, Information Security Analyst
Role
The Information Security Analyst will implement security measures to protect Carbon's computer networks, endpoints, and systems.
The individual will be responsible for the security and regulatory compliance audits, assisting with invulnerability, and administering security infrastructure tools.
Responsibilities
Run a daily review of PCI DSS environment network traffic
Run a daily call over of audit and systems logs of the PCI DSS environment
Monitor security logs of critical public-facing services
Review Endpoint Security logs and threat alerts
Gather relevant Security Metrics for Information Security Report
Manage Security incident tickets.
Monitor and follow up on DLP, IPS, and Antivirus exceptions & alerts
Work with network engineers to analyze firewall activities.
Ensure compliance with local IT regulatory standards
Requirements
We are looking for candidates who can meet the following criteria. We want to emphasize that we don't expect you to meet all of the below but would love you to have experience in some areas and a willingness to learn and expand your knowledge in other areas:
Minimum of 5 years in as an Information Security Analyst relation job functions.
Experience in monitoring, analyzing, and resolving security alerts generated from various sources (networks, servers, endpoints, and other event logs).
Ability to conduct and manage vulnerability scans using external and internal tools.
Experience in reviewing and monitoring network security to respond in a timely fashion to security alerts, while performing initial triage and providing the necessary information to other team members when necessary to solve the alert.
Experience in running penetration tests on Technology Infrastructures,
Experience in running periodic security audits on current IT infrastructure and application software.
Ability to define and maintain an Information Security Incident Response Plan, including documenting security breaches.
Ability to manage and administer security infrastructure tools such as IDS/IPS, email gateway, web filtering, and endpoint protection consoles.
Experience in reviewing all system implementation designs and plans to ensure sufficient security and recovery provisions have been included, updating the corporate DRP as appropriate, and ensuring appropriate provisions are made in the BCP.
Experience in researching the latest information technology (IT) security trends, best practices, threats, and potential vulnerabilities.
Ability to develop security standards and best practices and recommend security enhancements to management or senior IT staff.
Working knowledge of Windows and Linux Server, Bash, SQL, and Wireshark
Expert knowledge of relevant security and privacy legislation.
Good understanding of software development lifecycle.
Familiarity with Cloud Platforms like AWS or GCP
Experience with IT security and compliance standards both local and international like NITDA, CBN, ISO, PCI-DSS, etc
Benefits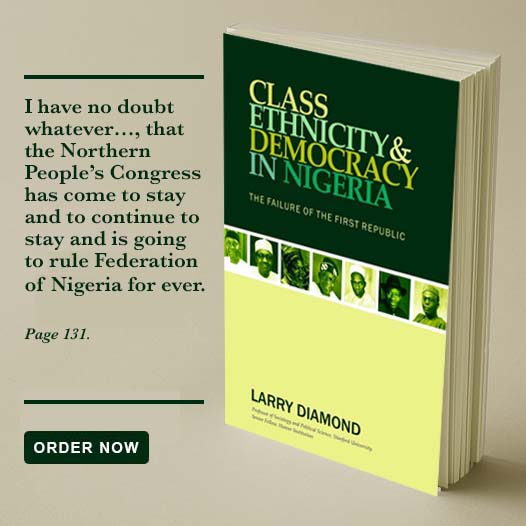 A great and upbeat work environment populated by a multinational team.
Potential to work in different geographies.
Health Insurance.
Life Insurance
Career development & Growth.
Offer a remote working option.
How to Apply
Interested and qualified candidates should:
Click here to apply online
Recruitment Process
Interview  with the  People team
Case Study ( Assessment)
Interview