People & Money
Nigerian Markets Last Week: Oil Rallies on OPEC+ Agreement, Cryptocurrencies Record Weekly Gain
The Nigerian Markets report for the week ended December 4, 2020.
Stock Market
The Nigerian Stock Exchange All-Share Index and Market Capitalization appreciated by 0.72% to close last week at 35,137.99 and ₦18.365, from 34,885.51 and ₦18.228 trillion, respectively. 
However, all other indices finished lower with the exception of NSE Main Board, NSE Insurance, NSE ASeM and NSE Oil/Gas which appreciated by 2.61%, 1.56%, 0.19% and 1.71%. 
News: The NSE launched the Growth Board Index on Monday, November 30, 2020, and is finalizing the migration process from the ASeM index.
Exchange Rate(s)
The exchange rate in the parallel or black market – where forex is traded unofficially – closed at ₦475/$1 from ₦485/$1 the previous week, per data from

AbokiFX

.

At the NAFEX window, the naira fell to close at ₦395/$1 from ₦390/$1 the previous week, according to

FMDQ

.
Commodities
Crude Oil – International benchmarks West Texas Intermediate (WTI) and Brent Crude closed Friday at $45.99 and $49.05, from $45.46 and $48.06 the previous week, respectively.
Nigeria's Bonny Light closed at $48.94 from $47.69.
Oil prices rallied on Friday morning as OPEC+ finally came to a compromise, with the group unanimously agreeing to add 500,000bpd to January quotas.
CEO of Saudi oil giant Aramco said oil prices are set to see a meaningful recovery in the second half of next year as the worst for producers, and the market is behind.
Gold – The metal was in the green after closing at ₦700,773.93 from ₦680,732.58 the previous week
Cocoa – Cocoa prices fell to close at $1,729 from the previous week's $1,868 close.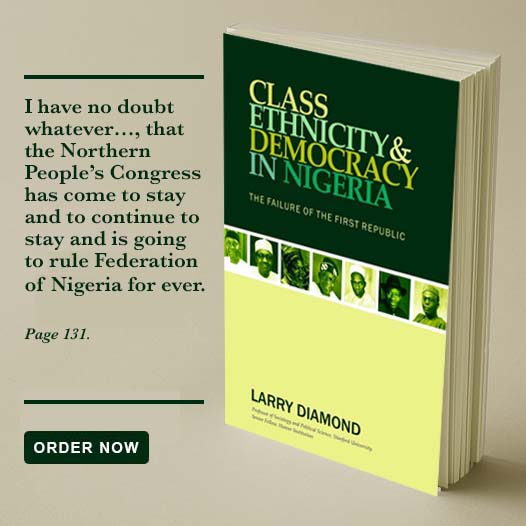 Cryptocurrencies
Bitcoin (BTC) – ₦9,086,912.98 from ₦8,347,039.00

Ethereum (ETH) – ₦282,300.98 from ₦254,001.05

Litecoin (LTC) – ₦39,743.03 from ₦34,250.00

Ripple (XRP) – ₦280.00 from ₦272.00
Economic Indicators
Recession

– The Nigerian economy is in a recession after GDP contracted for the second consecutive quarter: -3.62% in Q3 after -6.10% in Q2 2020, per data from the National Bureau of Statistics.

Inflation

– Nigeria's annual inflation rate is currently estimated to be at

14.23%

(for October 2020).

Manufacturing

–The Central Bank of Nigeria composite Purchasing Managers' Index for the manufacturing sector rose to

50.2

in November from 49.4 in October. That indicates an expansion, above the 50 benchmark, after six consecutive months of contraction in factory activity.

Monetary Rates

– as of the last CBN Monetary Policy Committee in November: Monetary Policy Rate at 11.5%; Cash Reserve Ratio at 27.5%; Asymmetric corridor of +100/-700 basis points around the MPR; Liquidity Ratio at 30%.