Money for Homes
My husband has other wives. Though it's not a formal arrangement, for the sake of peace we decided to keep things like this.
My husband has other wives. Though it's not a formal arrangement, for the sake of peace we decided to keep things like this.
What do you do?
I am an engineer.  I am an employee at an oil servicing firm.
What does your husband do?
He is an IT specialist.
What is your total annual household income – husband and wife?
We don't share finances. So, my total household income now should be about N50m. I have a husband but he runs his own household.  And he lives in his own house.
Seems like your husband has other wives.
Something like that, though it's not a formal arrangement. For the sake of peace, we decided to keep things like this. So, we run separate lives as much as possible. I know that seems unusual, but it's what works for us.
How often do you see each other?
We see each other maybe twice a month, but as I said we live totally separate lives.
What type of house is it?
It's a 5-bedroom bungalow. Well, it's not really a bungalow. It's a bungalow with an en-suite room upstairs. So, it's a pseudo-bungalow.
Did you build it yourself?
No, a developer built it. I moved here in 2017.
For how much did you buy the land?
The property cost N35 million. It's in Ibeju Lekki. The area is called Awoyaya.
Did you have omo onile problems?
 No, nothing of the sort.
What's the profile of residents?
Most of the residents are like me: professionals, single as well as married. They commute daily to Lekki Phase 1, VI and Ikoyi business districts.
Also Read: 29-Year-Old Saves N27 Million for a Two-Bedroom Flat in London
Approximately how long did you save up to buy the house for?
I don't really know how to answer this question because I have a good job by Nigerian standards and I had some money in the bank. This is not my first property. So I have like five properties. I was living with my parents and I wanted to move into my own place. It didn't take me that long. Let's say about a year and a half.
Please, tell us about your other property. Where are they? How much do they cost? Do your tenants pay on time?
Three of them are scattered around the interior of the Ajah and Badore axis and the other two haven't been developed yet in Ibeju-Lekki. Cumulatively, they bring in about N1.5 million worth of rental income annually and so far, I haven't had a problem with tenants not paying on time. I have an agent that handles those matters for me, and he obviously screened them before giving them the house so that helped.
The question I was going to ask next was how long did you rent, but it doesn't sound like you actually rented?
I rented for one year. I was staying with my parents, then I went on to rent because I thought it was a good thing to be independent but I had issues with the landlord. So, I had to go back to my parents and I stayed with them for one year again, and then I moved into my own place.
Did you also rent in Ibeju-Lekki or somewhere else?
No, it was in VGC.
Where is your workplace located?
It's in Ikoyi.
How much rent were you paying?
I was paying just over N1 million annually.
Did you give up anything to buy your property?
When I entered into the transaction buy the property itself, for that first three months I was out of money because I had to clear my account. The first three months after moving into the property, I was hard up for cash because I had to borrow money from friends and even strangers.
How much did you borrow?
My banking officer helped me with a loan at 10%. The total cash that I had at that time was about N25 million but I needed about N35 million to do the whole transaction, so I had to go to colleagues and friends to raise money. So, what happened was that the next three months, I was busy trying to pay back this money and so I was out of cash. I was single then so I didn't have to worry about buying food for a family. It was just me drinking my garri and eating my gala at night. No complaints at all. I was happy doing it as I really liked the feeling of living in my own property.
Can you name the bank?
Fidelity Bank.
Did you buy from a developer or an individual?
The house is in an existing estate built by one of the developers that did VGC. They have what you call carcasses which people buy and finish. I first bought a carcass and someone was developing it for me but we ran into trouble so we had to go into some kind of arbitration. I then sold that carcass and got the money to buy this. So I am a secondary buyer.
How much did you sell the "carcass"?
I sold it for N14 million.
Did you find the house through word of mouth?
What happened is when I was trying to rent my old place in VGC, one of the agents wanted me to rent in this particular estate. So, he told me that there is a place you can rent that you don't even have to pay as much as you would be paying in VGC. So when I got into the estate I found out that they still had houses for sale. Really nice houses but much cheaper because in this axis at that time you could see houses for like N60 million, N65 million. So they were offering a good deal. That was how I got to know about it. So you could say it was word of mouth, yes.
On a scale of 1-10, how would you rate the place you rented and then your current house?
It's my own house, it's my own compound, so I don't have to share anything with anybody unlike where I was renting where I had to share the same compound with the landlord and we had to use the same gate and the same space to park cars. There is a peace of mind that you get when you are living in your own space. Nobody tells you that you parked your car to block the gate can you come open it up, or that it's 2AM why are you just coming back, you're disturbing, etc. There is a freedom that comes with having your own space. I wouldd rather be in my own space even if it's in my village than to have to share facilities with other people even if it's in Lekki Phase 1.
So, you'll rate your house at least 8?
Yes, I would say 8.
The distance from town and the quality of infrastructure – roads, draining etc.- what is your impression of those things?
From Ibeju-Lekki if there is no traffic within an hour you will be in Ikoyi. If there is bad traffic, you have to leave as early as 5AM to get to Ikoyi by 8 o'clock. But then even those in VGC have to leave very early to get to Ikoyi on time. Infrastructure wise, this developer did places like Dolphin, Ikota Shopping Centre, VGC etc. so they do well when it comes to infrastructure. It never gets flooded when it rains, the road network is good and the lighting is good.
So, what's the name of this your estate in Awoyaya?
Also, what's the name of that developer? If they've done a good job, we should celebrate them.
HFP Engineering
If you had any more money now, would you be looking to invest in another property and if so, what kind of house and where?
If I had any money, I would be looking to invest somewhere closer to Ikoyi, so somewhere like Lekki Phase 1 but nowhere beyond Elegushi.
What if we have a train in Lagos in six years' time that can take you from even near Epe to Ikoyi in 20 minutes?
That would definitely change my investment outlook and change the wider real estate market. But it doesn't look too likely.
Would you be willing to take a loan from a bank to get a house close to Ikoyi?  
I'd be willing to take a loan from a bank if the rate is good, but we all know that the rates are double-digit. I would think very well before taking any loan from a bank. I'd be very reluctant to take a loan from a bank because for example, the last time I checked, Victory Park Estate which is just behind Femi Okunnu at Jakande has half plots for N25m and if you were going to build a standard duplex on it, you are going to invest N60 – 70m or if you're lucky 50m. That's the kind of money you want to take as a loan if you can just do it once and for all or do it quickly. But at 25%, which is the rate you can get from the bank, I don't want to think about what the return would be by the time you start paying capital and interest over time. If I want to do this, then it would probably be that I have run a few investments for a while, gotten the money and profit back and then go pay good cash and not go through the bank. I would prefer to not go through the bank.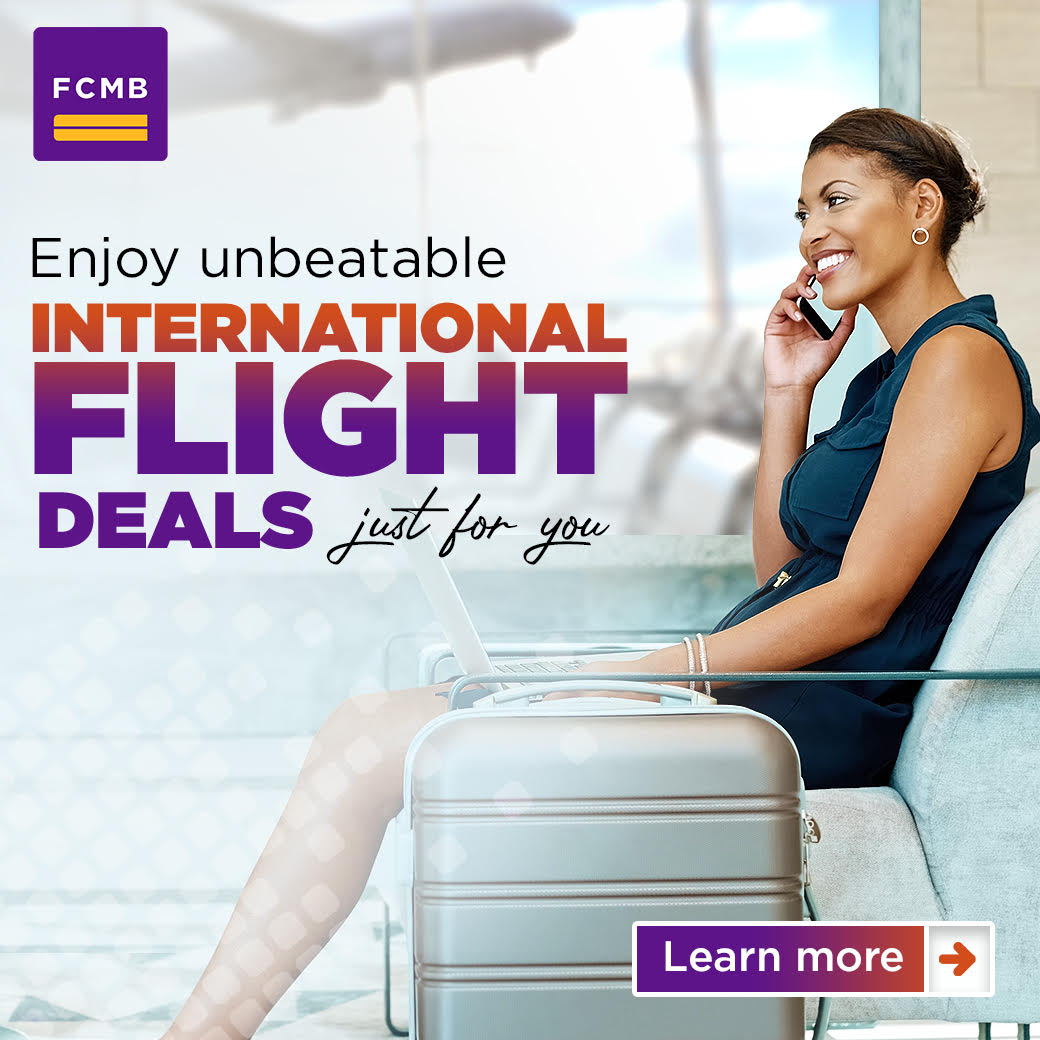 Why didn't you consider taking the National Housing Fund loan?
I wasn't aware of it at the time, and in any case I wanted to avoid interaction with a bank as much as possible. I had a way to raise the money privately, so I just stuck with what I knew.