Minor Foundation for Major Challenges: Small and Large Grants Programme
 The Minor Foundation for Major Challenges (MFMC) Small and Large Grants Programme is now open to support communication projects which advance the transition to a low carbon economy. MFMC supports projects that support urgent, large-scale transformation, with a focus on changing policies and practices in public or private institutions.
Priorities
The foundation's priorities for the 2019 – 2023 period are to:
Encourage and support innovation in climate communication
Increase the number of voices and narratives in climate advocacy
Help strengthen social and political movements that open up for radical change
Concentrate on supporting European proposals
Funding Information
The Minor Foundation for Major Challenges – larger grants: MFMC is looking for projects typically in the range of EUR 20,000 to EUR 200,000, although larger projects may be considered.
The Minor Foundation for Major Challenges – small grants: In this category, it is possible to apply for smaller grants of up to EUR 10,000 in a simplified one-stage process.
Eligibility Criteria
The MFMC supports projects that support urgent, large-scale transformation, with a focus on changing policies and practices in public or private institutions.
The calls for applications are open to international applicants.
For more information, visit
https://unifor.no/stiftelser/the-minor-foundation-for-major-challenges/?_sf_s=Minor
Desertif'actions 2022 Press Cartoon Competition
The "Lands and Droughts" press cartoon competition, organized as part of Desertif'actions 2022 in partnership with France Cartoons and Cartooning for Peace, has been launched. The international press cartoon competition "Lands and Droughts" took the prism of droughts to better illustrate the role and place of land and soils in the functioning of the terrestrial ecosystem, climate regulation, food security, the maintenance of the biodiversity of living organisms and, in general, in all terrestrial life and its well-being. Droughts, their impacts and their treatment, exposes the form of unconsciousness, indifference and even contempt shown by humanity for the earth and soils. However, warming temperatures, loss of biodiversity, food insecurity and many other threats, all linked to the continuous degradation of land, have taken a worrying turn, which at the same time increases inequalities and poverty and threatens the future of human societies. The winner of the first prize will be invited to France in Montpellar during the Desertif'actions 2022 event from October 05 to 08, 2022. The prize and a dedicated creation will be handed over.
Also Read: Funding Opportunities For African Businesses
Award Information
The prizes awarded by the organizers are as follows:
First Prize: 1500 euros offered by the United Nations Convention for the Fight against the desertification
Second Prize: 750 euros offered by the organizers of DA22
Eligibility Criteria
The competition is open to any cartoonist or cartoonist from any country who has published at least one cartoon in the press since June 2021. Each cartoonist can submit only two cartoons, in black and white or in color.
The jury will be chaired by a personality from the world of the arts and the press and composed of 7 people with different skills on the theme of the competition, the field of press cartoons and the organizers of Disertif'actions 2022.
For more information, visit
https://www.cariassociation.org/Actualities/Le-concours-de-dessins-de-presse-de-Deserti-actions-2022-est-ouvert
Gatefield Pro-Health Policy Journalism Fellowship 2022 (Nigeria)
Gatefield Impact is inviting applications from Nigerian journalists for its inaugural Pro-Health Policy Journalism Fellowship. The fellowship is an initiative of Gatefield Impact, a recipient of the Healthy Food Advocacy Fund. Gatefield Impact, through the National Action for Sugar Reduction, led advocacy efforts for the introduction of Nigeria's sugar sweetened beverage (SSB) tax, through the Finance Act on 31 December, 2021. The purpose of the fellowship is to support 10 reporters and investigative journalists to gain the skills necessary to analyse and report on crucial health issues and report on crucial health issues and provide relevant facts to the public, towards the greater goal of improving health outcomes in Nigeria.
Focus Area
The 2022 journalism grant seeks to specifically provide support for reporters to produce high-quality, unbiased human angle, scientific, and investigative stories focused on the impact of sugar-sweetened beverages on health and economy.
The health harms of SSBs and its link to non-communicable diseases (NCDs).
The economic benefits of taxation towards reducing SSBs consumption.
Other healthy food policies to reduce SSBs consumption and tackle NCDs.
Funding Information
Journalists accepted into the Pro-Health Policy Journalism Fellowship will receive a grant of US $1,000 each to support logistics required to participate in fellowship activities including the production of at least one long-form feature piece each over the 6-month period.
Eligibility Criteria
Fellowships will be awarded on a competitive basis. Criteria for consideration include:
Staff reporters and freelance journalists with work in recognized media organizations with track record of accurate, fair and responsible journalism.
Journalists with at least two years of experience working as a journalist and demonstrate strong writing skills.
Consideration will be given to journalists whose work reflects an interest in health, public policy, and the economy.
For more information, visit
5th Edition of CATAPULT: Inclusion Africa
The LHoFT Foundation has launched the 5th edition of CATAPULT: Inclusion Africa to support selected firms in developing their businesses and achieving their inclusion goals. Developed by the LHoFT Foundation, the programme targets companies focusing on financial inclusion in Africa, aiming to build bridges with Luxembourg's Microfinance industry while highlighting their initiatives in alignment with the sustainability goals of Luxembourg's finance center. The Bootcamp leverages Luxembourg's Inclusive Finance and Fintech ecosystem in order to support the selected firms in developing their businesses and achieving their inclusion goals. A 5-day training and networking Bootcamp, from October 24th to 28th 2022, run in Luxembourg, for 10 selected Fintech firms working to improve financial inclusion in Africa.
Benefits
All costs are covered.
LHoFT will reimburse reasonable travel costs to reach Luxembourg, using Economy Class Airline Carrier, up to 2000€ per person/company (or equivalent).
The participants will be hosted in the hotel selected by the LHoFT, located in Luxembourg City and for the duration of the programme.
Eligibility Criteria
Selected firms will have, at least, a demonstrable Minimum Viable Product ("MVP") and will likely be in the pre-seed stage of funding.
Companies must be active in the financial inclusion field, helping underserved and unbanked populations in Africa get access to financial products and services.
Companies will submit all necessary information to the LHoFT in order to access the viability of the project, company, background of owners and key shareholders to limit the risks of non-compliance or doubtful application to the programme.
Companies must agree and shall provide on-going performance metrics and business status for a period of three years post programme completion to the LHoFT for the purpose of programme evaluation.
The selected firm must guarantee that a founding team member, typically the CEO, will attend the programme for the duration of the week.
They are particularly interested in hearing from firms in payments and related services.
For more information, visit
https://lhoft.com/catapult/africa/
Project Funding – Apply for a share of up to £2 million
 Apply for a share of up to £2 million from the African Agriculture Strand of the KTP. In this round of the African agriculture strand of the Knowledge Transfer Partnership (KTP) Innovate UK is investing towards the funding of projects.
Focus Area
Your project must be in one of the following areas:
Primary crop and livestock production, including aquaculture.
Non-food uses of crops, excluding ornamentals.
Challenges in food processing distribution or storage, and value addition (such as through a change in the physical state or form of the product).
Improving the availability and accessibility of safe, healthy and nutritious foods.
Funding Information
Typically, projects cost no more than £170,000 in total, split equally between knowledge base partners. Projects are fully funded by Innovate UK.
Typically, projects last 15 months, depending on the project requirements.
Eligibility Criteria
This award is provided on a No subsidy basis. This means the knowledge base partner must publish or make all project outputs openly available on a non-selective basis. Your project must start after 6 April, 2023.
Each African agriculture KTP is a partnership between the following:
A UK registered higher education or further education institution, research and technology organization (RTO) or Catapult (which they will refer to as the 'UK Knowledge base')
An African business or not for profit organization (which they will refer to collectively as the 'business partner')
A knowledge base in Africa (which they will refer to as the 'African knowledge base').
The business and African knowledge base must both be based in one of the following countries, Republic of Ghana, Federal Republic of Nigeria, Republic of Kenya, Republic of South Africa.
KTP does not support projects where the business partner is in the public sector.
For more information, visit
https://apply-for-innovation-funding.service.gov.uk/
AgroHack Challenge 2022 in Nigeria
 The AgroHack Challenge is seeking innovative ideas across the value chain of the agriculture industry. The key objective of AgroHack Challenge is to harness innovative solutions that will enhance rapid growth in the agriculture food sector and increase outputs and profitability for farmers, create new jobs and increase food security in Nigeria.
Benefits
Participants also stand a chance to win up to one million naira.
Accelerator programme.
5 days Enterprise boot camp.
Intense mentorship from a pool of international mentors.
Business support services.
Access to investors.
Access potential clients.
New market opportunities.
Eligibility Criteria
These ideas will be accelerated to create new opportunities for many young Nigerians.
Must be between 18 – 35 years old.
Must have a team (minimum of 2).
Have an innovative or scalable business idea or model in the agricultural sector (ranging anywhere from farm to fork).
Transform a community, a nation, a region, or have a global impact.
Have a minimum viable product.
Have a business model with a clear customer segment.
Have any market traction.
For more information, visit
https://reg.smetoolkit.ng/program-apply/agrohack-challenge-2022
Rockstart Programme – Energy
Applications are now open for the Rockstart Program – Energy. The Rockstart programs are domain-focused, tailor-made programs designed to rapidly take your business from MVP to investment-ready. They fund and empower founders building scalable innovations leveraging emerging technologies and new business models, which are key to slowing down the pace of climate change.
Focus Area
They invest in early-stage startups focused on driving the energy transition.
They shortcut your scaling journey through domain focused content and mentorship, market introductions and co-investments up to Series B.
They are especially interested in startups innovating in; renewable energy generation, energy storage, smart-grid, energy efficiency, smart mobility, decentralized energy systems.
Why should you join Rockstart?
Also Read: Funding Opportunities For African Businesses
If your team is dedicated to turning your startup into a high-growth company that drives positive change. Rockstart is a radical partner to propel your startup forward. In short, they have the capital to fund up to € 2 million in your startup (up to series B), and even more important: They help address the most difficult challenges that your startup faces from a strategic, commercial, and operational views.
Perspective: From experience, they know that most startups face challenges in several key areas when launching their product on the market and trying to grow.
Defining the right pricing model. Is your product too expensive or are you charging too little? In their experience, most startups begin modestly, resulting in prices that are too low rather than too high.
Moving from pilots to recurring customers. These days it is not too difficult to get a corporate/company to commit to making a budget available for a pilot, but turning that pilot into a full-scale implementation is a challenge, takes time, and can often lead nowhere.
Identifying the ideal market segment(s) for your product. You have one customer in a specific segment of the market, but your product could also fit multiple other segments.
These are just a few examples of the type of questions that Rockstart helps its portfolio companies with, and they do this in three ways.
Eligibility Criteria
Rockstart is based in Amsterdam, Copenhagen and Bogota. Known for its entrepreneurial climate and open lifestyle, Rockstart is the place for any startup to grow internationally. Hosting startups in person helps them to ensure a soft landing for your startup in a new market and for you to get the best out of their network. You do not have to relocate for your respective program after you have been selected for a Rockstart investment. While designing the specific program, they aim to be as founder-friendly as possible. For the time being, all programs are run remotely until Covid-19 restrictions allow for worldwide travel again. After, they will find the best mix of in-person events and remote content.
For more information, visit
Wildlife Acoustics Scientific Product Grant Program
The Wildlife Acoustics has announced the applications for Scientific Product Grant Program to support the advancement of animal biology research, habitat monitoring, and environmental conservation that provides scientists with resources to help further their research into the study of bats, birds, frogs, and other vocal wildlife.
Funding Information
They are happy to announce that they are increasing the value that they are giving away per quarter through their grant program, from $5,000 to $12,000 per quarter.
They hope this allows them to support more critical bioacoustics research projects around the world.
Eligibility Criteria
Accessories such as microphones and cables are eligible for the program. However, 3rd party accessories such as SD cards, batteries and battery chargers, padlocks and cable locks are not eligible.
US or Non-US government agencies are not eligible for that program.
For each application, please include documentation that indicates tax exempt or non-profit status for your country.
Requirements
If you are awarded a grant, you will be expected to:
Provide written acceptance of the grant and agree to the terms and conditions.
Maintain contact with Wildlife Acoustics and provide quarterly project updates.
When possible, acknowledge the support of Wildlife Acoustics, Inc. in any presentations, meetings, publications and/or materials resulting from the project.
Submit a final report within two months or project completion, or that phase of the project. Refer to Reporting Guidelines for what is expected in the final report. If you fail to submit reports, you will be ineligible for future grants.
For more information, visit
Africa Union Innovating Education in Africa 2022
The AU Innovating Education in Africa invites innovators to propose new and practical education innovations with the potential for sustainability, scalability and replication on a wide scale. We are looking to mobilize continental education innovators to rethink solutions that will help address education and skills development challenges in Africa especially as countries emerge from Covid-19. AU Innovating Education in Africa aim to create change by:
Incentivizing innovators to identify major education and skills development challenges in Africa;
Sourcing innovative ideas and solutions to those challenges for adoption replication and scale-up; and
Encouraging innovation partnerships involving education and training institutions, governments and other key stakeholders.
Eligibility Criteria
Applications will be accepted from citizens of AU Member States leading an organization that meets the following criteria:
Successfully implementing an education innovation in one or more AU Member States with verifiable outcomes. An education innovation refers to a product or service being offered by an organization which uses a relatively distinct approach – with respect to the African context – in addressing challenges in the education system.
Legally registered and licensed to operate in an AU Member State.
Directly responsible for the implementation and management of the innovation, i.e., not acting as an intermediary.
Benefits
Successful applicants will benefit from one or more of the following:
Receive grants of up to 100,000 USD to strengthen the interoperability of innovations with public education systems, while collecting evidence on effectiveness.
Promotion of Innovation to AU Member States and Development Partners, including publication in the Africa Education Innovations Handbook 2022.
Certificate of recognition from the Commissioner of Education, Science, Technology, and Innovation of the African Union.
For more information,
Visit the Official Webpage of the African Union Innovating Educating in Africa
WFP Digital Health Innovation Accelerator Program 2022/2023 for startups and Innovators (USD $250,000 in equity-free funding)
The Digital Health Innovation Accelerator Program (DHIAP) is in search of scalable digital solutions using open standards and approaches towards the creation of global goods. The solutions must have a focus on building and supporting pandemic preparedness capabilities and speeding up demand-driven vaccine distribution and the recovery of communities and health systems in Ghana, Cote d'Ivoire, Sierra Leone, and Togo. DHIAP will select mature start-ups and solution providers that already have a presence in any of the target countries. These innovators will receive financial, technical and methodological support from the WFP Innovation Accelerator and other partners as they enter the six-month WFP Sprint Programme.
Requirements:
WFP is looking for digitally-powered solutions that can contribute to building pandemic preparedness capabilities in selected countries: Ghana, Cote d'Ivoire, Sierra Leone, and Togo. Please refer to the country-specific Call for Innovation overview documents for more details on the application topics, as well as solutions' desired features, capabilities and any additional requirements. Please note that the priority application topics are country specific, however, if you feel your solution can contribute towards building and supporting pandemic preparedness capabilities in aforementioned countries, yet does not strictly fall under one of the specified priority application topics, you are still welcome to apply.
Eligibility Criteria
Also Read: Funding Opportunities For African Businesses
Your organization must be an established legal entity (for-profit, non-for-profit, social enterprise) for at least 2 years.
Your solution should demonstrate adherence to the principles for digital development.
The proposed solution should be or work towards creating a digital public global good (i.e., follow open standards, open-source or open data approaches).
The developed or implemented solution should preferably use data and information exchange mechanisms based on global standards (e.g., openHIE).
The solutions should be interoperable with other existing systems, including, but not limited to national health management information systems.
The applicant organization should already have a presence in the country of implementation (country office or other permanent presence, subsidiary, long-term operations, or partnerships in the country, ideally with the relevant Public Health government agencies), and would ideally have the buy-in from national, regional, or local governments.
Your innovation ideally addresses one or more of the specified priority country-specific topics, or, if not, it can still contribute towards building and supporting pandemic preparedness capabilities in aforementioned countries.
Your innovation should have a demonstrated proof-of-concept with initial traction and a clear path to scale (capacity to be adapted, expanded, replicated or scaled).
Your solution should be able to demonstrate inclusion of, or focus on, supporting or increasing access for, women, marginalized or underserved communities, mobile populations, people with disabilities, and high-risk groups vulnerable to Covid-19.
Benefits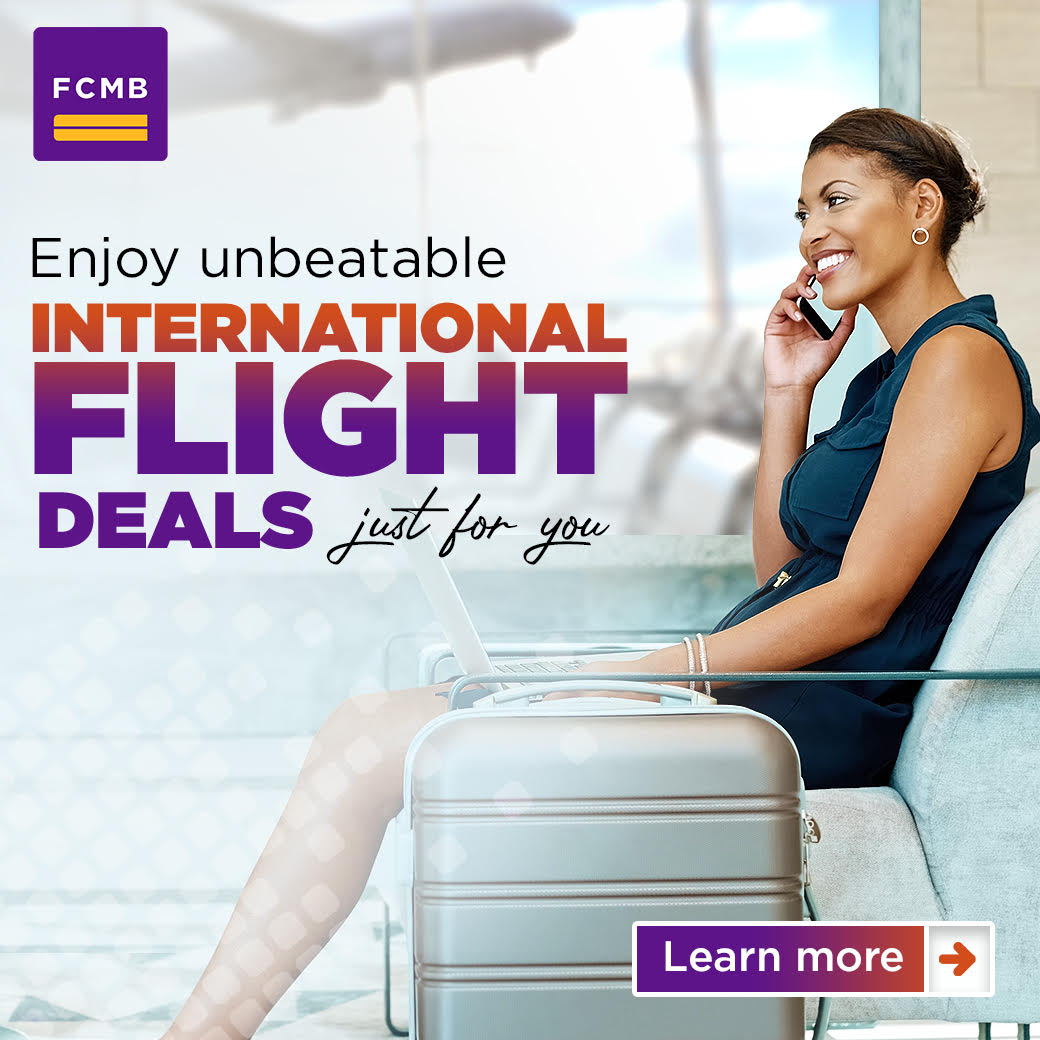 Hands-on support & access to network: Selected ventures will be invited to participate in a fully virtual WFP Innovation Bootcamp in November, 2022.
Funding, coaching & mentorship: Selected ventures will be invited to apply to the WFP Sprint Programme – a six-month accelerator programme with access to up to US$ 250,000 in equity-free funding, coaching and mentorship support from a global network of relevant partners in the public health space.
For more information,
Visit the Official Webpage of the WFP Digital Health Innovation Accelerator Program 2022