AI for Accessibility Grants Program
 Microsoft is currently accepting proposals for the AI for Accessibility Grants Program to empower your work through grants, investments of technology, and expertise. AI for Accessibility grants support projects that use AI to empower people living with disabilities. They are looking for individuals or teams who are not only passionate about making the world more inclusive, but also firmly rooted in the communities they intend to benefit. They want to invest in ideas that are developed by or with people with disabilities.
Topics
Mental Health
Theme 1: Community and Intersectionality Driven
Theme 2: Appropriate and Responsive Interventions
Theme 3: Within Reach and Accessible
Benefits
Their grants cover costs related to collecting or labelling data, developing models, or other engineering-related work.
They provide Azure compute credits worth $10,000, $15,000, or $20,000 as well as Azure developer support and resources.
You will be included in a supportive community of current grantees and alumni.
They provide a designated mentor based on your grant topic to help unlock the potential of your project.
They give you access to a support platform to craft and share your grant project more widely.
Eligibility Criteria
They invite applications from developers, NGOs, academics, researchers, and inventors to accelerate their work for people with disabilities. This is a global program: Grant applications from all countries are eligible.
Deadlines
Mental Health: August 12,2022
Low-Cost Assistive Technology: November 1, 2022
For more information, visit
https://www.microsoft.com/en-us/ai/ai-for-accessibilty-grants
Vegan Society Grant Program for Individuals and Grassroots Organizations
The Vegan Society is accepting applications from individuals and grassroots organizations for the Vegan Society Grant Program. It exists to support projects which will encourage non-vegans to go vegan and stay vegan.
Funding Information
A typical award is £1000
All projects must be completed within 12 months of receiving the award.
Eligible Projects
They are looking for projects that:
Raise public awareness of veganism in a positive way
Promote veganism in a unique or exciting way to non-vegans
Support people from marginalized backgrounds to access veganism
Eligibility Criteria
The projects are based across the globe, with a particular emphasis on those based in economically developing countries.
They welcome applicants from long term members or from people who are new to their work, and no preferential treatment will be given based on this, although joining as a member is a great way to support their work.
You can apply if you are all:
A vegan
A non-profit organization or individual with a non-profit project.
Not a Vegan Society staff member or trustee.
For more information, visit
https://www.vegansociety.com/get-involved/grants
TechX Clean Energy Accelerator Program
 Applications are now open for the TechX Clean Energy Accelerator Program to accelerate start-ups with clear potential to significantly speed up the transition to an affordable net zero energy industry. They are looking for diverse, innovative start-ups that will pave the way in clean energy. If you are a forward-thinking founder with bold ideas that can help unlock the next generation of net zero technologies, they want to hear from you.
Focus Area
Renewable energy technologies, hydrogen, other clean fuels and green chemicals
Carbon Capture, Usage and Storage
Digitalization
Oil and gas emissions reduction technologies
Benefits
As a start-up on the programme, you will receive a grant of up £100,000 and expert support from their delivery partners and mentors on:
Testing your value proposition and business model with technical experts from potential industrial customers across the value chain.
Creating a prototype or minimum viable product.
Pitching to potential customers at their final showcase Demo Day.
Securing field trials to pilot your solution with the industry including bp, Equinor, ADNOC and their other partners.
Structuring capital raising and pitches to investors, before putting it into practice on Investor Day.
Building diverse teams.
Connecting into the Net Zero Technology Centre's extensive energy industry network and maximizing the benefit.
Creating and developing your brand.
Structuring your business optimally from a legal and tax perspective.
Complying with regulation and anticipating regulatory changes.
Protecting your IP, developing an IP Strategy and applying for patents.
Start-ups also have access to the TechX Growth co-working space in Aberdeen and further business support for two years post-graduation.
Eligibility Criteria
Start-ups' technology solutions must be at a technology readiness level (TRL) of 2 to 6 inclusive in order to be eligible for the Accelerator. They will accept applications from start-ups that have developed other technologies at higher TRLs as long as the innovation they are applying with is TRL 2 to TRL 6.
Start-ups can be based anywhere as the programme is delivered virtually, but all participants must work to a GMT time zone. In-person attendance in Aberdeen UK is expected for 3 weeks (first week, last week, and a week in the middle).
The TechX Clean Energy Accelerator is a 15-week full time intensive programme. At a minimum one founder will need to be available full-time during the 15 weeks to take part in the programme. A maximum of two employees (including one founder) may participate in the programme.
Start-ups may not participate in other accelerators during the TechX Clean Energy Accelerator programme.
Details
Key features of the TechX Clean Energy Accelerator Programme:
12 companies selected per cohort
15 week programme, held from 17 February '23 to 9 June '23
Full time attendance required
No joining fees
TechX does not take equity or IP in the start-ups
For more information, visit
https://www.netzerotc.com/techx-accelerator/clean-energy-accelerator/
The Maypole Fund for Women Only
Applications are now open for the Maypole's Fund's imaginative, non-violent projects and activities which proactively challenge militarism in locally relevant and appropriate ways. The Maypole Fund is seeking applications from women only for projects and activities for any of the following:
Feminist anti-militarism
Feminist anti-war activism
Action against the arms trade
Action against nuclear weapons and weapons systems
Action to support disarmament policies and processes
Funding Information
The Maypole Fund gives grants of up to £750
Eligibility Criteria
Young women's groups/individuals
Activities or projects not yet started
Women who do not have access to other sources of funding or whose projects find it difficult to attract funding from elsewhere
Imaginative/creative activities
Individual and small women's groups over larger established women's groups
For more information, visit
https://www.maypolefund.org/deadlines/
Girls' Education Skills Partnership – Challenge Fund
 The Foreign, Commonwealth & Development Office is pleased to launch the Girl's Education Skills Partnership – Challenge Fund to boost girls' access to education and address the skills deficit in adolescent girls in developing countries.
Funding Information
The Challenge Fund will award grants, each between £750,000 to £1.5 million (GBP) via a competitive grant call process.
What the fund will achieve?
Projects should aim to tackle skills and employment barriers to empower female learners. The principal target group for your project should be adolescent girls and young women aged 13 to 25.
It is a requirement of GESP that projects are implemented through partnerships, which are defined as a formal collaboration among a group of public and/or private organizations. Partnerships mar include, but are not restricted to, education and skills Institutions, private sector companies (as employers, investors or suppliers), NGOs, youth-led organizations and public sector agencies involved in education and skills.
Eligible Criteria
To be eligible to apply for funding for these projects, applicants must meet all the general eligibility requirements set out below and the following:
Applicants must provide evidence that there is a demand for their proposed intervention and that the applicant possesses the practical experience and networks to reach the target beneficiaries. However, this experience may be provided by any member organization of the partnership, not necessarily by the lead partner.
The lead organization in the partnership must have previous or current experience delivering skills interventions directly to young people, with a preference for skills interventions specific to adolescent girls and young women.
Organizations must show how they work with and engage youth in solutions.
For more information, visit
https://www.gov.uk/international-development-funding/girls-education-skills-partnership-gesp-challenge-fund-request-for-proposals#how-to-applyn
org Impact Challenge on Climate Innovation: Funding $30M to big bet Projects
 Applications are now open for the Google.org Impact Challenge on Climate Innovation. The Google.org Impact Challenge on Climate Innovation commits $30M to fund big bet projects accelerating technological advances in climate information and action. Selected organizations may receive up to $5M in funding, along with access to Google's technical expertise and products, to accelerate progress toward a more sustainable and resilient future. They want to support the work of nonprofits, experts, and organizations around the world that will accelerate advances in climate information and action. They are looking for solutions that help the global community illuminate previously opaque climate challenges and enable collective actions.
Eligibility Criteria
The Google.org Impact Challenge (GIC) is an open call to nonprofits, social enterprises, universities and research institutions around the world to submit their ideas for projects that accelerate progress in climate information and action. Selected organizations will receive 45M USD in funding, along with access to Google's technical expertise and products.
The Challenge is open to any not-for-profit charity, other not-for-profit organization, public or private academic or research institution, or for-profit social enterprise company with a project that has an explicit charitable purpose. Your organization must have a registered office in your country of residence. Organizations located in Crimea, Cuba, Iran, North Korea, Russia, the so-called Donetsk People's Republic (DNR) and Luhansk People's Republic (LNR), or Syria and projects in those countries are not eligible to apply. Unfortunately, individuals without organizational affiliation are ineligible.
For more information, visit
https://impactchallenge.withgoogle.com/climate2022
2022 F5 STEM Education Grants Program for Women and Girls of Color
F5 STEM Education Grants is now open for Women and Girls of Color to build the pipeline of tomorrow's female changemakers and future leaders through their science, technology, engineering, and math (STEM) Education. At F5, they believe that world-changing ideas should not be limited by an individual's gender, race, nationality, or socio-economic status. Grants by investing in programs to increase access to STEM education and career opportunities for girls and women of color.
Grant Details
Those served through the funding must be majority (>50%) women of color and/or girls of color.
Grant funding is unrestricted
Grant amount is a one-time $50,000 USD grant
Non profits in all countries are eligible for funding
There are no reporting requirements for this grant
Eligibility Criteria
The nonprofit must be in operation as a legally registered charitable organization defined by the country in which they operate or fiscally sponsored by a legally registered charitable organization for at least 3 years.
The nonprofit's focus must be on increasing access, capacity building, career development, or other related work with the goal of increasing representation of women of color in STEM education, especially the technology sector.
Those served through the grant funding must be majority (>50%) women of color and/or girls of color.
Organizations must have a website.
For nonprofits based outside of the United States, an Enhanced Expenditure Responsibility (EER) process will be conducted by F5's international grantmaking partner, CAF America. Funding will be contingent on the successful completion and approval of the EER process. F5 will cover the cost of the EER fees.
Organizations that have written policies that actively discriminate on one's sexual orientation or gender identity are not eligible to receive a grant.
For more information, visit
https://www.f5.com/company/global-good/us-stem-grant
Open Call for Digital Entrepreneurs in Africa
Digital Square is pleased to announce its first call for digital entrepreneurs based in Africa interested in working in the health sector. This call seeks to connect local solutions to financial assistance, technical resources, and opportunities to scale for innovative entrepreneurs. With initial funding from the Bayer Foundation and USAID, the Digital Health Ecosystem project (DHE) will support the sustainability and expansion of digital tools for health by changing how they are built, deployed, and scaled. This opportunity will provide a platform to foster a global network of independent teams collectively building on a common open-source platform. By doing so, developers will have a proven, economically viable foundation for their applications. The call for Expression of Interest (EOI) is open to innovative African start-ups, small and medium-sized businesses, for-profit and non-profit organizations, and individual social entrepreneurs. Applicants should be interested in applying and expanding their software, content, and/or services to the health sector.
Benefits
Benefits to applying through this EOI, qualifying respondents will become part of a continent-wide list that will be shared with donors, investors and implementing partners world-wide. Pending availability of resources, Digital Square will offer to qualifying respondents an organizational capacity self-assessment tool that supports organizations in becoming direct recipients of USAID funding, and be used to mobilize resources among a broader set of partners to support organizational capacity development and facilitate becoming direct recipients of international funding sources.
Eligibility Criteria
The Digital Square invites EOIs from African organizations, businesses, and entrepreneurs with the following profiles:
Demonstrated ability to support the implementation of software tools and products.
An interest in engaging in the digital health space of a country and willingness to work with local governments, private sector health providers and health insurance schemes.
Willingness to engage populations at scale; including populations that cannot directly purchase from vendors, but may be government beneficiaries.
Team includes members with software expertise.
Registered as a formal organization or business in the WHO SSA Region, with sufficient accounting mechanisms to track revenue and expenditures.
Those not selected for the initial round of grants, will automatically be considered for future rounds (that may go beyond community health), In particular, the global health mechanisms Digital Square and CHISU may use this list to identify partners for country digital transformation work, and in parallel to making programmatic grants, will support entrepreneurs to become direct recipients of USAID and potentially other donor funds.
For more information, visit
https://digitalsquare.org/blog/2022/7/14/open-call-for-digital-entrepreneurs-in-africa
ORRAA Grants to finance Next-gen of Innovative Ocean Finance Projects
The Ocean Risk and Resilience Action Alliance (ORRAA) is inviting proposals for financial support to implement the next generation of innovative coastal and ocean finance and insurance products or develop tools that better analyse, predict, and reduce ocean risk. The Call is financially supported by the Government of Canada and administered by the ORRAA Secretariat.
Project Focus
Project proposals must fall into one of ORRAA's Financial Innovation or Science and Research priority pathways, and advance ORRAA's mission by either:
Developing and implementing innovative finance and insurance products.
Undertaking research or developing tools that better analyse, predict, model, and reduce ocean risk.
Grant Types
Seed grant: Tailored for organizations to design innovative solutions over a shorter timeframe that might be eligible for future project grant funding.
Project grant: Tailored for organizations to test and pilot innovative ideas, or scale up and replicate proven ideas in new contexts.
Funding Information
Seed grant: Up to US$10,000 (3 months)
Project grant: Up to US$400,000 (Up to 24 months)
Geographic Focus
Projects should either be located in coastal countries that are Official Development Assistance (ODA) and UNFCCC eligible, which do not conflict with applicable individual and consolidated sanctions set out by the United States or Canada. Special consideration will be given to projects located or deployed in Small Island Developing States (SIDs) and Coastal Least Developed Countries (LDCs).
Eligibility Criteria
Project proposals must meet the criteria to be considered by the ORRAA Secretariat. These criteria ensure that projects supported by ORRAA help to advance its mission to catalyse the investment of at least US$500 million into coastal and marine natural capital through the development and deployment of financial products that build the resilience of 250 million climate vulnerable coastal people, by 2030.
Individuals, public institutions, development finance institutions, private sector, and civil society (NGOs, think tanks, academics) are all welcome to submit proposals.
ORRAA's Call for Proposals is open to all innovators in the ocean finance space.
For more information, visit
https://oceanriskalliance.org/resource/financing-the-next-generation-of-innovative-ocean-finance-projects/
Sustainable Protection Fund: Open Call for Sub-Saharan Africa
The Digital Defenders Partnership is currently seeking applications for its Sustainable Protection Fund to help human rights organizations or collectives build their long-term digital security capacities. The Sustainable Protection Fund covers a number of coasts which contribute to strengthening an organization or collective's capacity to respond to digital threats. These can include, for example:
New computers, servers, or hosting for data or websites.
Technical support in implementing new systems.
Training or accompaniment processes on digital security or other aspects of security and protection.
Actions to improve physical security, which support information management and digital security.
Measures to address the psychological and psycho-social impacts of digital threats.
Funding Information
This year, the grant provides up to €15,000 and aims to support more organizations for activities that reach a maximum of one year.
Eligibility Criteria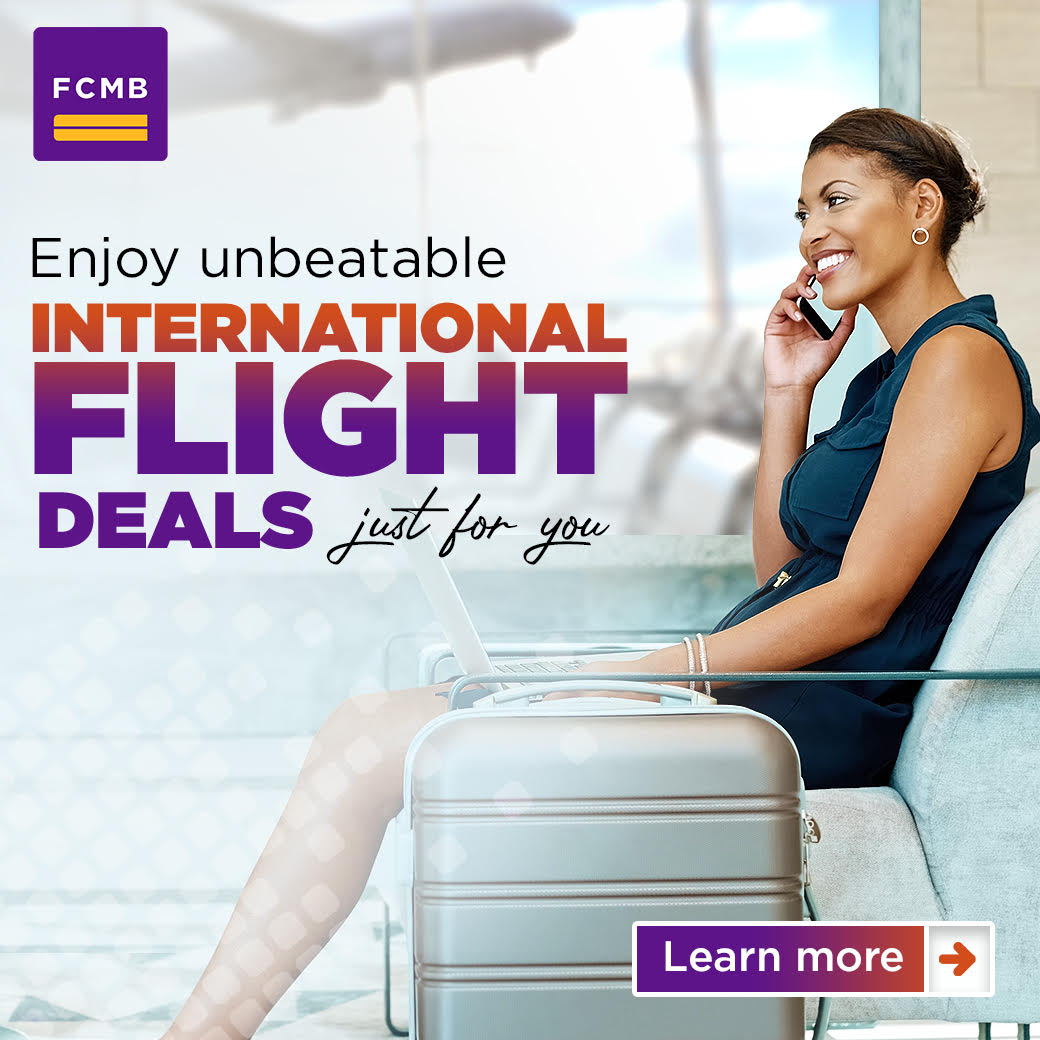 The Sustainable Protection Fund is open to regionally, and the following groups are specifically encouraged to apply:
Women human rights defenders and feminist organizations.
LGBTQIA+ organizations.
Land and environmental rights defenders.
Journalists and other actors who make information available to the public.
For more information, visit
https://www.digitaldefenders.org/sustainable-protection-fund-open-call-for-sub-saharan-africa/