FUNDING NEWS AND OPPORTUNITIES

Calls For Applications: Start-up Relief Facility (NISRF)
NISRF is an emergency funding initiative created by a consortium of funding partners to assist impactful high growth start-ups to sustain their businesses during the pandemic. Benefits are: business equity-free funding within the range of $5,000 to $20,000, access to a pool of investors and business experts.
Eligibility: start-ups must be operating in Nigeria, must be post-MVP, must be generating revenue and also registered in CAC. Startups should be operating in any of these fields: agriculture, critical, financial services, healthcare and education with initiatives targeting the informal sector. Deadline for application is September 5, 2020. For more information and application, please visit this link.
2. WorldRemit has accepted to acquire Sendwave For a Fee of $500 Million
WorldRemit Ltd has agreed to buy Africa-focused, app-based remittance firm Sendwave. According to the CEO, WorldRemit, Brecon Corcoran, the ongoing pandemic has made digital banking a main stay and has multiplied the usage tremendously. "What we saw immediately after lockdown orders is a real acceleration toward digital.
"This is a fast-growing part of the broader payments space and increasingly our businesses will be viewed as more akin to Venom or PayPal,"
In a statement by the company, the acquisition will enable customers and users to send instant payments to relatives and friends from North Africa to other parts of Africa which includes West and East Africa. The acquisition allows Sendwave to retain its management team, staffs and still operate as an independent company. For more information, please click here.
 3. Nokwary Wins 1ST Prize Of $10,000 In The ECOBANK Fintech Challenge 2020
Ghana's Nokwary Technologies beat nine other competitors to win first prize of $10,000 in the just concluded Eco bank Fintech Challenge 2020. The first and second runner up spots were taken by Ukheshe Payment and Solutions Growth Factor Technologies, winning $7,000 and US$5,000 respectively. For more information, please click here.
4. Standard Bank has acquired a 35% stake in South African fintech, TradeSafe.
The merger will help curb fraud, scam, & unpaid invoice payments in South African commerce, and the fees that both the online platform and Bank will be charging is less than what a reputable Bank or law firm would charge in a transaction according to, Jethro O'Brien, the CEO TradeSafe
Also, in a separate statement by Kuben Chetty, Head of Client Solutions at Standard Bank, the country was clamouring for a digital escrow solution due to the level of fraud and scam that buyers and sellers encounter during transactions.
"Standard Bank is very excited with its investment in TradeSafe Escrow and this provides both parties the opportunity to explore ways to leverage each other's capabilities to help their clients transact securely."
For more information, please click here.
5. Ghana Tech Lab in partnership with the Deutsche Gesellschaft für Internationale Zusammenarbeit (GIZ) GmbH and IBM
Start-ups from Ghana, South Africa, Rwanda and Uganda have been selected to take part in this year's edition of the 'Africa AI Accelerator Program' hosted by Ghana Tech Lab in partnership with the Deutsche Gesellschaft für Internationale Zusammenarbeit (GIZ) GmbH and IBM
The selected start-ups are Aqua Safi from Rwanda, Congretype Pty LTD from Zimbabwe, Diagnosify Limited from Ghana, Chil AI Lab Group of companies from Uganda, Data Systems Ltd from United States of America, Global Auto Systems Ltd from Uganda, Tabiri Analytics Inc. from Rwanda, Wekebere from Uganda, Xplendy from Ghana, Open banking from South Africa and Kwanso from Ghana
These ventures are currently leveraging on Artificial Intelligence and Machine Learning in their operations to help solve problems ranging from financial frehttps://getfundedafrica.com/2020/edom, healthcare, transportation, Agriculture, and software development
 From more information, please visit here.
Read More: Funding for Businesses in Africa – August 24
SCHOLARSHIPS AND FUNDING FOR RESEARCH
Getty Scholars Grants Program
The Getty Scholar Grants Program is for established scholars or individuals who have attained distinction in the fields of arts, humanities and social sciences.
The program is sponsored by Getty Foundation. Chosen applicants will be in the Getty Research Institute's residence or Getty Villa for 3-9 months
For 3 month residency
September – December, January- April, April – June : $21,500
Six month residency
September – April, January – June $43,000
Nine month residency
September – June $65,000
Deadline for application is October 1, 2020
For more information, please visit https://www.getty.edu/foundation
2. TWAS Fellowships For Research And Advanced Training 2020
Young Scientists with at least MSc or equivalent have been granted the opportunity to apply for the TWAS Fellowships for Research and Advanced Training 2020. The program will enhance the research capacity of promising scientists, particularly the ones at the beginning of their research career. Benefits include: Interaction, payment of low-cost airfare plus a contribution towards $300 per month. Host institution will provide accommodation, food as well as research facilities. Deadline for application is October 1, 2020.
For more information, please click here. 
3. NAED/Spencer Dissertation Fellowships in Education Research 2021
Research scholars are invited to apply for NAED/Spencer Dissertation Fellowships in Education Research 2021. The program aims to encourage new generation scholars across all disciplines who dissertations have the potential to usher in new constructive perspectives to formal and informal education anywhere in the world. Qualification is irrespective of nationality and race. There are benefits of one academic year fellowship, two professional development retreats led by senior scholars and $27,500 fellowship stipend. Application must be made individually. Deadline for application is October 8, 2020. To apply, please click here.
4. Camargo Core Program 2021- 2022
Scholars, thinkers and artists are invited to apply for the Camargo Core Program. The program aims to support research and which can disrupt the artistic and academic inquiry at the same time promote cross-disciplinary and cross-cultural exchange. Applicants must submit a proposal of the intended area work (book, film, composition, network etc.). Curators, journalists, critics, urban planners and independent scholars fall under the category of Thinkers
Scholars should be specialists in Arts and Humanities working on French and Francophone cultures or cross-cultural studies engaging the culture and influences of Mediterranean region. They should be PhD holders or holders of post-doctoral scholarship or PhD candidates completing their final stages of research for their dissertation
Artists are creators of new projects across all disciplines who have a history of publications, performances, exhibitions, credits, awards or grants. They must also interested in working with developed artists with matured artistic voice.
Artists must choose among the following subcategories:  Visual artists, choreographers, theatre directors and performance artists / writers and playwrights, film video and Digital artists/ composers and sound artists/ multidisciplinary artists. Deadline for application is October 1, 2020. For application, please click here.
5. TWAS – SISSA Lincei Research Cooperation Visits Programme 2020/2021
Young Scientists from the least developed nations of the world can for the TWAS – SISSA Research Cooperation Visits Programme 2020/2021. The program gives the opportunity for select scientists to visit research laboratories in Trieste, Italy such as SISSA, to carry out research work in scientific fields within the SISSA portfolio. Research proposals must be focused on sustainability science with relevance to United Nations Sustainable Development Goals. The purpose is to enhance the research capacity of up and coming scientists and to facilitate the formation of research links for further collaboration
Eligibility: Applicants must be above 40 years by December 31 of the application year and must hold at least MSc. They must come from one of the least developed countries. Women scientists will be favoured. Preferred scientific fields are Physics, Neuroscience, science outreach and COVID-19 related objects. Airfare and subsistence cost will be paid for throughout their required stay in Italy. Application ends on September 5, 2020. To apply, click here.
6. MRC/DFID African Research Leader Scheme 2020
Researchers based in Sub-Saharan Africa, including the ones in the diaspora hoping to return to SSA are invited to apply for MRC/DFID Africa Research Leader Scheme 2020. The program aims to attract and also retain talented individuals who are interested in researching some key global health issues relevant to Sub-Saharan Africa. UK MRC, and the UK Department for International Development (DFID) will be providing 5 year support and at most, £750,000 funding. Women researchers are encouraged to apply. There are allowances for maternity/paternity leave. Deadline for application is September 8, 2020 Applications should be submitted through this link.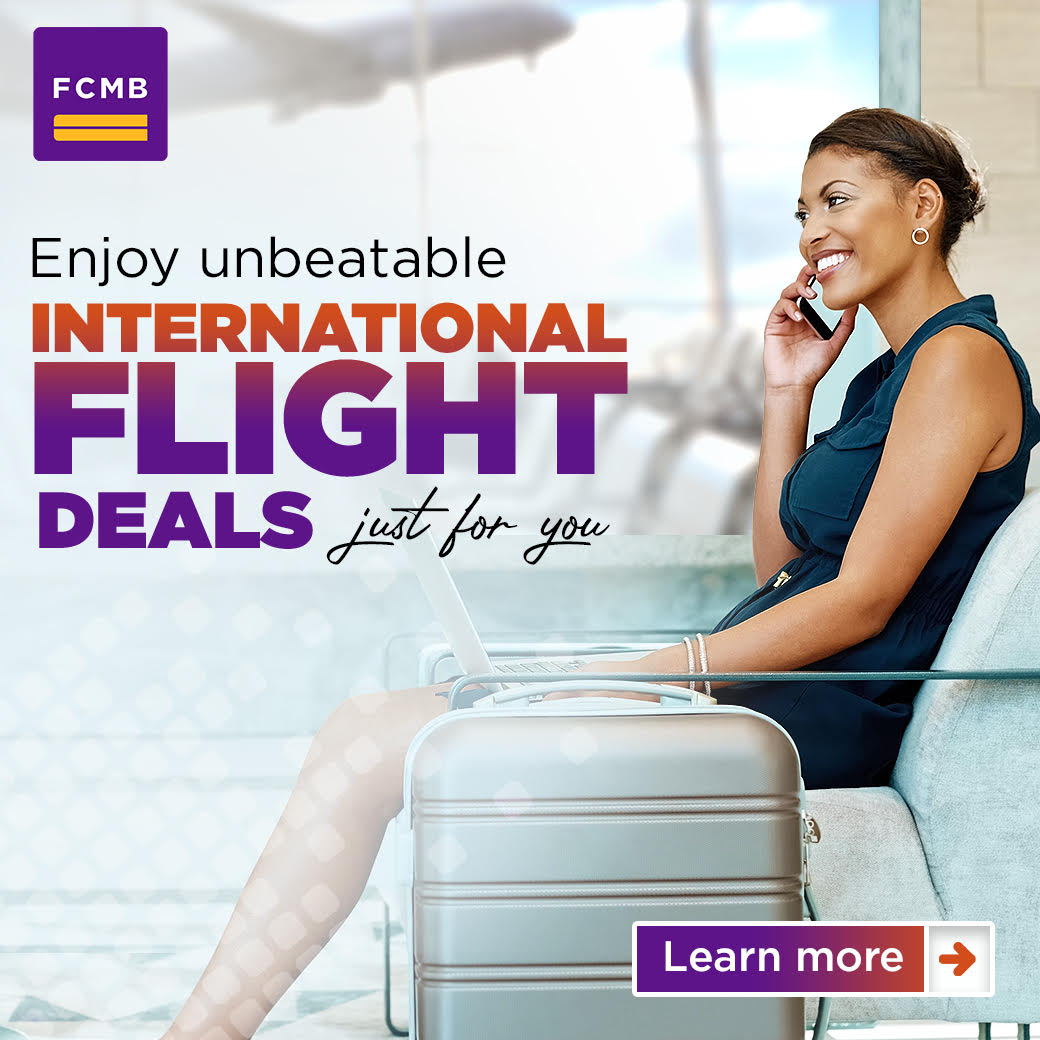 7. Gates Cambridge Postgraduate Scholarships
Citizens of countries outside the UK aiming to pursue their postgraduate studies (PhD, MSc or 1 year postgraduate course) can apply for the Gates Cambridge Scholarships, Cambridge University. All courses are allowed except: Master of Business (MBA), Master of Finance (MFin), PGCE, Any Undergraduate degree such as BA (undergraduate) or BA affiliated (a second BA), MBBChir Clinical Studies, MD Doctor of Medicine degree (6 years, part-time), Graduate Course in Medicine (A101), Part-time degrees, Non-degree courses. Selection will be based on academic excellence, reasons for choice of course, a commitment to improving the lives of others and a capacity for leadership. For more information, please visit this link.