People & Money
Francophone Africa's first unicorn is disrupting the region's mobile money market. But can it last?
Wave's rise has burst open the mobile money landscape in the West African country by fueling competition with existing players.
From the confines of a light-blue shipping container next to a busy roundabout, Ousmane Fall runs a modest business transferring money across Senegal, with little more than his smartphone.
A red poster for Free, a telecomms provider and money transfer service, hangs outside. As does a metal sign for YUP, the recently discontinued offering from French bank Societé Générale. Another poster bears a penguin, the mascot for the Senegal-founded mobile money startup Wave, with a sky-blue background almost matching the paint of the container. It almost seems like color coordination — after all, Wave is now the only service Fall offers. Wave has begun to dominate the Senegalese market by offering lower fees to users. As rival services, including Free and Orange Money, once the market leader in mobile money, have dwindled, Fall has had to ditch them.
Before Wave came to town, Fall earned around 15,000 CFA francs ($24) per day in commissions sending money with Orange Money. He's now making around 6,000 CFA francs per day. His predicament is the flipside of the low fees that Wave's users love so much: they mean lower commissions for agents like Fall.
In a country long dominated by what one analyst calls Orange Money's "abusive" rates, which could range between 5% and 10%, Wave was a hit when it launched in this West African country in 2018. Now, the four-year-old startup — backed by Silicon Valley's Sequoia Heritage and fintech giant Stripe, among other major names — has cracked open Senegal's mobile money market as a whole.
In a race to catch up to Wave — with its 1% fee on money transfers as well as free deposits and withdrawals — Orange Money dropped rates last year to 0.8%. While this left agents like Fall in the lurch, it's been a massive win for users in a lower-middle-income country, where a dollar saved here or there goes a long way. The low rates have also spurred small businesses to start accepting mobile money payments, in an economy where cash is still king, leapfrogging a still-lagging adoption of credit and debit cards.
"Wave didn't bring any new technology, per se," said Amadou Diop, president of international firm MNS Consulting, who splits his time between Dakar and Paris and has consulted for Orange Group in the past. "What has been really important in the rise of Wave in the market was the marketing strategy: Coming up with an offer of 1% fees was really something that spread [their business] very, very fast."
Orange Money's initial growth in Senegal was aided by the fact that the French telecomms group Orange, through its Senegalese subsidiary Sonatel, has long been the dominant telecomms provider in the country. That gave it a leg up over home-grown money transfer initiatives like Wari and Joni Joni, which predated the launch of Orange Money, since those ventures — like many mobile money operators — use basic USSD technology for their transactions. But the USSD system uses SMS services to send and encrypt data, meaning Wari and Joni Joni were reliant on buying wholesale USSD capacity from telecomms operators. With Orange being the biggest telecomms provider in Senegal, mobile money operators had to go through them as a middle man. And Orange's dominance of the existing telecomms sector then gave it a structural advantage when it introduced Orange Money to Senegal in 2011. Orange's subsequent dominance of the mobile money industry also provided it with insulation from competition — leading to unfairly high pricing, analysts say.
When Wave came to town, though, it had an advantage: It could circumvent Orange's USSD dominance with app-to-app payments. And, as a third-party app, it could pull in users from competing telecomms providers, like Free. It also distributed physical cards with QR codes for those without smartphones.
Now that Wave has broken the market wide open, the whole mobile money landscape could become far more competitive — between Wave, Orange, and future mobile money competitors. On the other hand, though, a potential future of cheap money transfers and high levels of competition is dependent on whether rates of near 1% or lower are actually sustainable.
Fueling Wave's rapid expansion is $200 million in series A funding acquired last year, with backers including Sequoia Heritage, payment processor Stripe, and former Y Combinator president Sam Altman. Soon after, with a $1.7 billion valuation, Wave — founded in Dakar by Americans Drew Durbin and Lincoln Quirk, who met as roommates at Brown University — became Francophone Africa's first unicorn. It added to its coffers earlier this year $91.5 million in loans backed by the World Bank's International Finance Corporation, which Wave is planning to use to expand its current operations in Senegal and Côte d'Ivoire.
But low commissions for the agents who Wave run is reminiscent of practices by other high-valued, cash-infused startups: For Fall, being an agent for Wave was initially good business, replete with bonuses that made it competitive with Orange Money — until they suddenly disappeared. In Côte d'Ivoire, where Wave launched in 2019, mobile money operators have been under pressure from the same price wars seen in Senegal and launched a strike last month, after Wave lowered its commissions.
"The Wave model is disruptive because it is funded by venture capital funds with little commitment to short-term profitability," Alioune Ndiaye, Orange's former Africa and Middle East boss, recently told Radio France Internationale and Jeune Afrique. "It resembles the Amazon model: We burn cash … hoping to kill the competition."
And while Wave and Orange Money are competing more fiercely with one another, it remains to be seen whether the country will see more competition as a whole. YUP, the service from Société Générale, stopped operating earlier this year, in part due to the Wave–Orange Money price war. "The arrival of new competitors caused a very sharp drop in prices that we could not anticipate," Société Générale executive Philippe Amestoy told The Africa Report in April.
Diop admits that a 1% transfer fee might not be profitable in the short term. But, he said that it could become so if companies can grow to the right scale, considering how cheap transferring money actually is, from a technological point of view. Either way, he predicts that on average, customers should expect relatively cheap mobile money services going forward. "People discovered they have been paying abusive prices," he said. "We're not talking about complex infrastructure here."
For Ke Ba, a restauranteur, Wave opened up a new opportunity: accepting mobile payments at his small breakfast and lunch stand, which helps him avoid having to find the correct change, a notorious problem in Senegal. Before, Ba said, with Orange Money's high rates on transactions, accepting mobile payments wasn't an option. "Senegal is a poor country," he said. But now, he said, "People come; they see it; they pay; it's done." Ba estimates he gets somewhere between 5,000 and 12,000 CFA francs per day, paid to his Wave account, which he said is more secure than having cash. Down the street, a café advertises that it accepts Orange Money, one of many merchants increasingly taking advantage of lowered rates to accept money transfers at the register.
Souleymane Gning, a Senegalese insurance startup founder who previously worked in and consulted for telecomms in Africa and Europe, was more skeptical of the sustainability of the 1% and 0.8% rates currently on offer. But the lowering of rates in general will drive more financial inclusion, he said, and could spur future innovation in mobile money.
"Mobile wallets need to grow into value-adding services and charge for those services — that's the only way to be profitable in the future," he said. "It can be loaning; it can be savings; it can be insurance — anything that would be around money."
Mobile money agents need to adapt to a future of cheaper mobile money by offering other services, he said. Boutiques — as Senegal's corner stores are known — have long been a mainstay in the money-transfer business, with mobile money being just one product among many.
"[Mobile money agents] should also grow into doing other things — that makes sense," Gning said.
Wave did not respond to requests for comment, but in a Q&A published on the site Effective Altruism two years ago, Quirk admitted the company wasn't profitable and that it was "likely years away" from being so. In June, the company laid off about 15% of its workforce, roughly 300 people mostly from operations recently established in Mali, Burkina Faso, and Uganda.
Still, a Wave official told Quartz in July that Wave's long-term vision — including insurance and microcredit — was sustainable. "One percent of all of these payments flowing through an entire economy is not an unprofitable business," said Rashmi Pillai, Wave's head of public policy.
Wave's easy-to-use app and low prices also brought criticism that Orange Money, absent of real competition, had been slow to innovate. In an email, a spokesperson pushed back on that narrative and also noted that the average fee on withdrawals before the rate slashes was "a little bit more than 3%," which Orange said was "average in the [African] market" as a whole. The spokesperson also cast doubt on the long-term viability of its current low rates for customers, saying "a rate of 1% or 0.8% fees in our markets is not a sustainable price."
Not far from Fall's shipping container, boutique owner Djibril Diallo sells everything from rice to cooking oil, cookies, and phone credit. He also transfers money for Orange Money. Although he's lost income during the price war — he declined to say how much — Diallo isn't bitter. As soon as he can figure out how to sign up to become an agent for Wave, he plans on offering the service.
"There's only one thing I'm mad about — that I can't send money with Wave," Diallo said. If the boutiques — historically Orange Money strongholds — start migrating to Wave, he said that it'll be a massive blow to Orange. "Every day people come to ask if I have Wave."
By June, Fall's container has gone through several changes. He's now selling Senegal's iconic café touba, a coffee spiced with grains of Selim, along with wass, a lemony tea that gained popularity during the pandemic as a health drink. A grill sits next to the thermoses of coffee, with a menu offering burgers and shawarmas.
Fall is still transferring money for Wave, but he's embraced a boutique ethos to survive.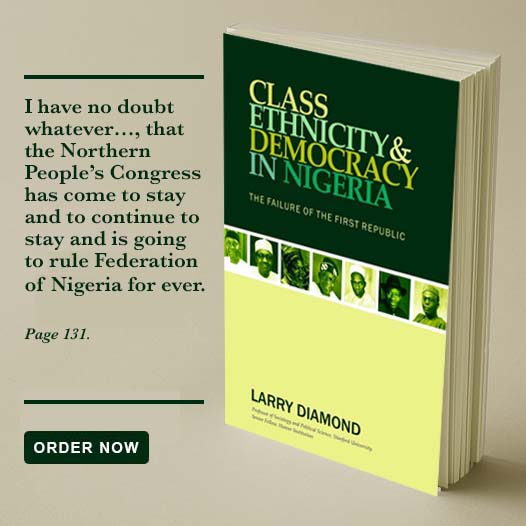 With the musky scent of café touba drifting through the air, it's clear the game has changed. The customers have won. Low rates have prevailed — for now, at least. And the heyday of Fall's time as a money transfer agent has come to a close.
This article was culled from restofworld.org