Travel
Azerbaijan: The Other Land of Jollof Rice
Plov, the Azeri national dish, is jollof rice in all but name
Azerbaijan, the other land of jollof rice,  is a charming country of about 10 million people that blends European and Asian cultures – food, architecture, weather, entertainment etc. Its culture and economy as a very wealthy pre-Soviet oil state was memorably captured by the French Azeri writer, Banine (Ummulbanu Asadullayeva) in her classic novel, Days in the Caucasus, newly released in English in 2019. Azerbaijan has resumed its enchanting oil life again since the Soviet Union collapsed in 1991 and it started to keep its oil income to itself.
High-quality restaurants, bars and nightclubs are everywhere plus shining new skyscrapers. Tourists are trooping in. The country climbed to 39th of 148 countries in tourism competitiveness indicators, making it one of the 10 countries with the greatest increase in visitors between 2010 and 2016, according to the World Travel and Tourism Council. Azerbaijan also has the world's fastest-growing tourism sector; it grew by 46.1 percent in 2017.
Azerbaijan markets itself as the Land of Fire based on abandoned oil wells that have been emitting fire for more than 60 years. But we would like to market Azerbaijan to Nigerians as the Other Land of Jollof because of its excellent culinary traditions and specifically, the Azeri take on the jollof rice, the dish widely known as plov and enjoyed in many European restaurants.
This charming country in the Caucasus mountains at the crossroads of Europe and Asia has maintained its appeal for discerning travellers for centuries – it combines the historical, mysterious and exotic with hospitable locals who can never do enough to help a tourist. It is like a mix of a holiday to a Western destination like London but with Nigerian-like weather and traces of Muslim culture and civilisation and Dubai with less shopping and deeper, more authentic culture and heritage.
Here are a few reasons to visit this Azerbaijan, a country not familiar to Nigerian holiday makers.
It is Worth Going Just for the Plov
With its unique blend of Persian, Eastern European and Middle Eastern influences, Azerbaijani food impresses even the most travelled palates. Azerbaijan is a paradise for anyone who loves good food. The Azeris call their national dish plov. Like the Nigerian  jollof rice, they make it with rice. Azeris describe plov as the king of meals. They venerate plov probably more than Nigerians adore our jollof rice as it doesn't have any other regional or local competitor. Nigerians have other staples such as ofe owerri, tuwo or amala. Plov certainly comes more assorted than the Nigerian jollof rice, stuffed with a variety of herbs and spices such as saffron, cinnamon and caraway, dried fruits and beef or chicken. The plov has no competition at all in Europe and Asia. Don't ask us if it is tastier than the jollof rice. We have no opinion. Visit Azerbaijan yourself.
Azeris make other interesting rice-based dishes. If you go, try the well-seasoned pilafs- rice mixed with lamb or chicken, garnished with dried fruits and nuts. Other delicious traditional staples include tandoor-baked fragrant flatbreads; filling stews; lavangi chicken stuffed with a mixture of pomegranates and walnuts; and juicy grilled lamb kebabs.
One of the interesting meals that will grab your attention among the others is dolma which comes in three variations all served with yoghurt. Azerbaijan has an extremely competitive food industry, home to some of the most creative chefs and stylish restaurants you can find anywhere. Some of the most popular destinations for food in Baku, the capital, include Dolma Restaurant, Sumakh and Paul's Baku Steakhouse. Food wise, there is more to offer besides the Azeri jollof rice, i.e plov.
Affordable Living Costs
Similar to Nigeria, Azerbaijan had a strong dependence on its oil exports –  it was one of the birth places of the oil industry. However, in recent years, the value of their oil exports has drastically reduced. This has negatively affected the value of the Manat, the Azeri currency, which fell to nearly 50% of its value in 2015. This drop in the value of the Manat has made Azerbaijan a more popular tourist attraction because of its affordability. The average daily cost on a visit to Azerbaijan is currently about $60 (approx. N23,000). This includes food and drink, entry fees for entertainment sites and accommodation.
Ease of Attaining the Azerbaijan eVisa
Prior to the fall of the oil price mentioned earlier, like many other countries', the Azerbaijan visa would take a few weeks to be processed with steep visa fees and numerous trips to the embassy. As Nigerians, we are well acquainted with the stress of attaining a visa from almost any embassy in the country. However, this is no longer the case with the new Azerbaijan eVisa.
As one of the measures meant to encourage tourism in the country, the eVisa serves as a tourist visa allowing Nigerians, amongst tourists of 100 other nationalities, into the country. This affords the opportunity to bypass the usual formalities, thereby making applications faster, easier and cheaper. At a simple rate of $20 plus a $3 service fee (approximately N9,000), you can apply for the Azeri tourist visa which takes approximately three business days to process. This makes a visit to Azerbaijan quick, easy and affordable.
The Really Nice Folks
The locals are friendly, open and welcoming. The people hold hospitality as a core tenet of their culture, so you are sure to be in good hands. Tourists popularly speak of the selflessness of the locals. Various stories about how Azeris assist them to enjoy their stay by going the extra mile without being asked and expecting nothing in return. Tourists praise Airbnb hosts in Baku and in Ganja, Azerbaijan's third-largest city, for the top-class hospitality offered. Hosts lend a helping hand or volunteer to give their guests a tour of the city to ensure they enjoy their stay. Younger Azerbaijanis speak some English and are usually excited to help.
Now, we have established that a visit to Azerbaijan will be relatively hassle-free. The next question for potential visitors is "what does it look like and what can I do there as a tourist?" Luckily, there are numerous answers to this question. Read on.
5. The Historical, Traditional and Modern
In Azerbaijan, you will encounter a diverse array of beautiful structures and architecture. In the 19th-century, Baku's first oil boom attracted many Europeans to the city. The Europeans designed the Old City with baroque architecture which gives the city a classical feel. Baku combines elements of traditional and medieval Islamic Azerbaijan styles which enriches its traditional, yet timeless appearance. The city has several temples such as the Ateshgah of Baku, also known as the "Fire Temple of Baku", a castle-like religious temple in the suburbs of Baku.
The opulent House of Government is an example of some of the medieval palaces you will find around the city. In 2012, the modern Flame Towers which are a trio of skyscrapers shaped like fire and covered with LED screens that glow against the night skyline located in the heart of the city was completed. It houses apartments, a hotel and numerous office spaces. This mix of traditional, medieval and modern structures, colours and textures make the city of Baku uniquely vibrant and timeless. Outside of Baku, visitors can enjoy quaint remote villages and soaring mountains cascading into the world's largest lake – the Caspian Sea.
The Azerbaijan Grand Prix
In 2017, Baku hosted the Formula One Grand Prix for the second time. The Baku City Circuit covers 51 laps around the 6 km (3.7 miles) track in the capital's long straight streets. Be sure to enjoy the long drives and coastal views.
OTHER PLACES TO VISIT IN AZERBAIJAN
ICHERI SHEHER
Icheri Sheher known as Old City or Fortress is a unique historical site right in the center of Baku. It is the oldest inhabited part of Baku. The city was declared a historical and cultural reserve in 1977. In 2000, it was included in the UNESCO World Heritage List. Aside its architectural features, people come here also for the handicrafts, such as ceramics, as well as carpets and traditional Azerbaijan national clothes. There is a wealth of shops located in Icheri Seher that are perfect if you want a leisurely stroll around the historic center of the city and the chance to pick up some souvenirs. The buildings are built out of limestone, cut locally and polished to a smooth surface so most of the buildings share the same colours. The roads are narrow and winding, making Icheri Sheher feel a bit like a maze.
ABSHERON NATIONAL PARK
Sitting in the Azizbeyov region of the city of Baku, Absheron National Park spans 783 hectares of protected land. It is the perfect place to come to witness the stunning flora and fauna of Azerbaijan. The national park has a whole host of local wildlife such as gazelles, birds, jackals, badgers, and Caspian seals. The waters are also known to be crystal clear and teeming with wildlife including the occasional sea snake. If you want to catch sight of the famous Caspian seals, you need to visit from September onwards.
NAFTALAN OIL RESORT
Naftalan resort is famous due to the Naftalan crude oil found here. The oil is said to have healing properties and has also sparked a boom in medical tourism to the region. The resort is located in the Naftalan oil fields in the town of Naftalan. Visitors come here to bathe in the oil or to undergo a range of oil-based treatments that they say help to relieve pain and promote anti-inflammatory healing. Whether you visit Naftalan  for health reasons or just out of curiosity, you will greatly enjoy bathing in the oil at the resort and experiencing the range of relaxing or stimulating oil treatments at the onsite spa.
SHEKI CITY
Sheki City can be found to the west of Baku; it is known as one of the oldest human settlements in all of the Caucasus and is said to date back 2,500 years. The city is a stop off on the Silk Road and is famous for exquisite silks and other textiles. This tradition is still very much alive in Sheki City today, and visitors here will find ornate embroidery and other local handicrafts on offer.
In addition to the arts and crafts found in this city, there are also castles, mosques, and even ancient bathhouses, as well as the Palace of Seki Khans which has stood since the 18th Century. This is even more impressive as an architectural wonder when you consider that artisans built the palace in its entirety without the use of nails. Make sure to check out the beautiful wall paintings and carved windows when you visit.
ASTARA CITY
You will find the city of Astara, in the Astara Rayon district of Azerbaijan. This is just across from the border with Astara in neighbouring Iran. The city is famed for being one of the most beautiful areas of the country.  Forests and mountains surround the city.  Astara has picturesque cafes and local restaurants, as well as a museum. You will find archaeological finds from the region in the museum. These include coins and stonework such as statues of human figures and animals that people say are over 2,000 years old. If you venture just outside of Astara, you will find charming mountain villages. The villages have ancient mosques, towers, bathhouses, and mausoleums.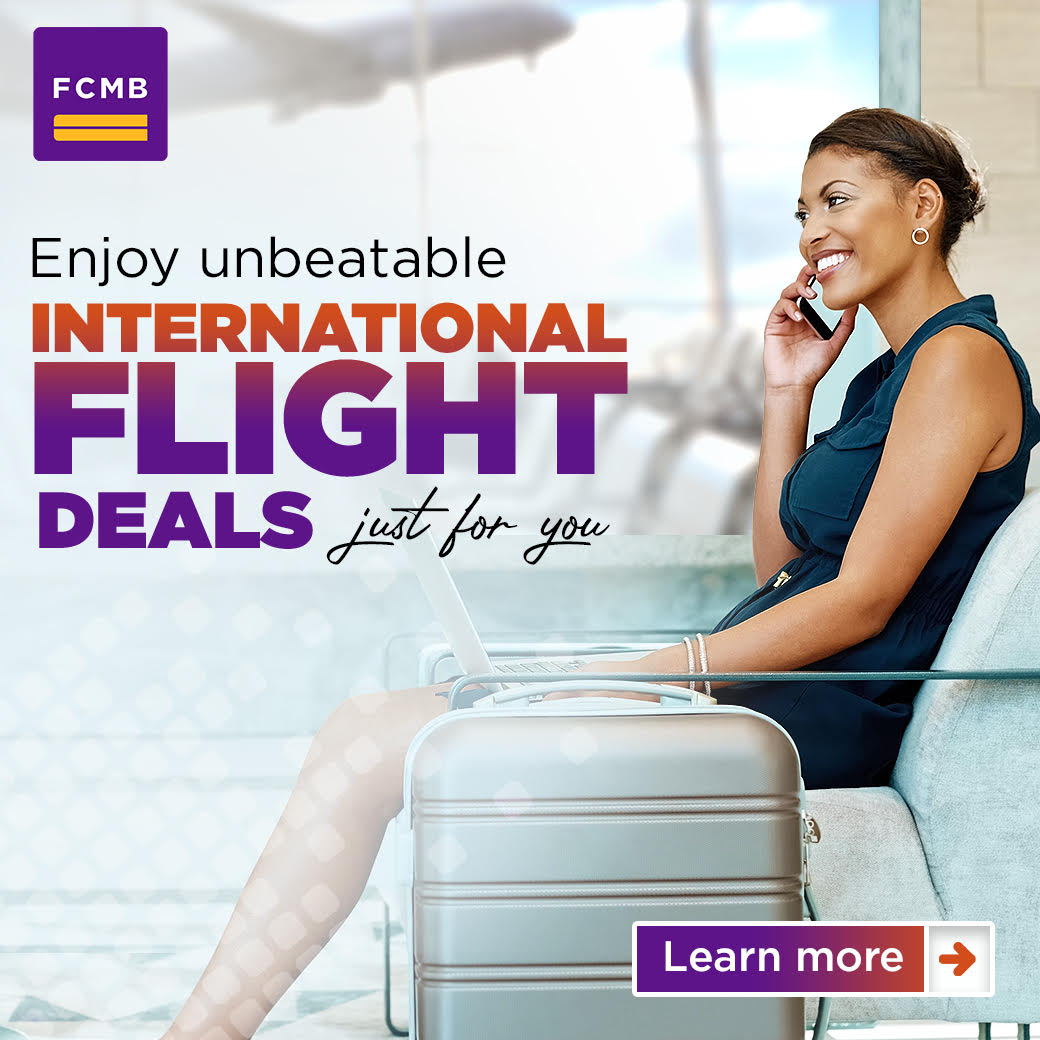 HOW TO GET THERE
The cheapest deal now is a one-stop Turkish Airlines flight. This is from Murtala Muhammed Airport in Lagos to Heydar Aliyev International Airport in Baku. It costs N701,000 (round trip). Book here. You may also fly from London. The cheapest deal is a two-stop Qatar Airways flight from Heathrow Airport to Heydar Aliyev Airport. It costs £911.85 (round trip). Book here.