People & Money
Arbiterz Jobs: May & Baker Nigeria Plc, PG Consulting Limited etc.
Find out the right Job Opportunity for you. In this post, we have curated the best job opportunities at Plan International, May & Baker Nigeria Plc, GUS Consulting Limited , PG Consulting Limited, Jumia , NewGlobe , WTS Energy and others
 A. INTERNATIONAL ORGANIZATION
Company- Plan International
Job Title: Finance Manager
 Role Purpose
The Accelerated Nutrition Results in Nigeria (ANRiN) project aims to increase the utilization of quality, cost-effective nutrition services for pregnant and lactating women, adolescent girls and children under five years in Nigeria.
The World Bank-funded programme will be implemented across selected states through community-based nutrition services in Niger state. There will also be an additional element of the provision of adolescent health services. The purpose of this role is to manage Finance support of the ANRiN project.
The project will be implemented by Plan International Nigeria in collaboration with the State Ministry of Health, State Primary Health Care Development Agency, local CSO partners and other relevant stakeholders.
Dimensions of the Role
The Finance Manager will be responsible for overall financial management of the ANRiN basic nutrition package programme in  Niger state.
Accountabilities
Support the reconciliation of overall programme budgets and budgets of implementing partners
Prepare programme quarterly expenditure and forecasts reports for the donor
Work with the Project Director to support the monitoring and reporting of progress against programme KPIs and outputs
Liaise with Grants Finance staff at the national UK office, and have regular catch-ups on progress of project
Contribute to programme procurement processes by offering financial advice, if/ as needed.
Key End Results and Typical Responsibilities – Finance
Support Budget preparation and Budgetary Control for the effective implementation of financial plans. To do this, the role will:
Prepare the ANRiN project annual budget as part of the preparation of the Country's annual budget.
Monitor the project budget to ensure spending as per plan to avoid over/under spending.
Prepare the monthly project IGF (Indicative Grants Funding) report.
Prepare the quarterly Project KP06 budget.
Prepare Financial and other Reports to aid the preparation of the overall country's financial report for dissemination and decision-making. To do this, the role will:
Assist in the preparation of country's financial management reports (Monthly, quarterly and yearly).
Prepare a monthly budget vs Actual spending project report.
Prepare the Project monthly Target Bank Balance (TBB) report.
Prepare the monthly Partners unliquidated advances report.
Assist the Head of Finance in the preparation of the quarterly and year-end financial schedules.
Make a monthly support visit to the project partners and submit report.
Submit the project office sub-ledger for all advances, prepaid expenses, accruals etc., to CO.
Follow up staff advances to ensure prompt liquidation and submit monthly report to CO Finance Officer for consolidation.
Support the Field Office Treasury Management and Cash Forecasting to ensure the availability of funds for country operations. To do this, the role will:
Prepare and submit the project monthly cash forecast.
Ensure prompt transfer of funds from CO to the project bank account.
Ensure that the project cash and bank accounts balances are never in negative.
Follow up bank account issues in a timely manner.
Prepare the monthly bank reconciliation statement and submit to CO for consolidation.
Review and submit to CO the monthly receipts reconciliation statement.
Manage the operations of the SAP system in the field office to meet Plan's spending and financial reporting requirements. To do this, the role will:
Undertake accuracy checks to ensure all transactions entered in SAP are correct.
Regular review of NRGRANT status towards ensuring grant related expenditure are charged on applicable grant.
Ensure correct use of WBS (work breakdown structure) for all requisitions and journals etc.
Ensure that invoices are posted only when good receipt note have been entered by Procurement dept., to avoid GR/IR (Good receipt/Invoice receipt) related issues.
Submit to CO Finance Officer the monthly accrual and prepayment schedules.
Advise CO on all project level intercompany recharges.
Ensure to carry out all required month-end procedures before SAP is closed – balance sheet accounts review, clearing of accounts 121000, NO recharge GLs etc.
Ensure the required SAP monthly reports are printed and signed off.
Maintain a good filing for all project level SAP payment vouchers and reports.
Implement Internal Financial Controls & Payment processes for the attainment of value for money at all times. To do this, the role will:
Ensure payments made are as per Plan's approved policies, procedures, and that of the donor rules and regulations.
Review the finance sections of all purchase requisitions, advance requests, liquidations, and purchase orders for financial conformity.
Review all cheques issued before sign off by Plan authorised Managers.
Prepare Project financial audit action list after each audit and ensure compliance.
Ensure project level accounting is processed and prepared based on the accrual accounting principle.
Support the accurate and timely payment of statutory deductions. To do this, the role will:
Ensure all withholding taxes are remitted as per statutory time lines and receipts collected.
Ensure withholding tax credit notes are promptly collected for distribution to vendors/consultants etc.
Technical Expertise, Skills and Knowledge
Essential:
Qualified Chartered Accountant (Accounting professional qualification is essential) with minimum of 10 years of experience.
At least 7 years of experience in a bi-lateral or multi-lateral agency financed project in Nigeria (or an African country).
Working Experience in use of SAP.
Excellent and demonstrable experience in procurement processes and logistics management.
Knowledge and expertise in the field of project preparation, commercial negotiations, financial management, internal controls/systems development, accounting, auditing and reporting.
Ability to solve problems effectively, exercising good judgement
Desirable:
Experience in financial management capacity building of implementing partners
Experience working and collaborating with diverse stakeholders, such as local NGOs, government officials, donor representatives, local and international staff
Ability to represent the project to various audiences including senior government officials and donor representatives
Strong communication skills, including advanced report writing skills
Nigerian national with the ability to articulate and demonstrate a strong understanding of the contextual challenges faced by communities in Nigeria
Method of Application
Interested and qualified candidates should:
Click here to apply online
Note
Plan International Nigeria is an equal opportunity employer and does not discriminate on the basis of race, religion, gender or disabilities.
Plan International Nigeria is fully committed to child protection to prevent children from all forms of abuse.
Women are strongly encouraged to apply.
Only shortlisted candidates will be contacted.
Company: May & Baker Nigeria Plc
Job Title: Quality Control Manager
 Responsibilities
Reporting to the Head, Quality Operations, and the incumbent will be expected to oversee laboratory management procedures to ensure that products meet quality and efficiency standards.
Qualifications
Applicants must possess at least an HND / BSc in Natural Sciences and membership of a relevant professional body with a minimum of seven (7) years of cognate experience.
A Master's Degree will be an added advantage.
The preferred candidate must have in-depth knowledge of laboratory management, must be proactive and analytical, must have an eye for detail, drive for efficiency, and passion for creativity and innovation.
Only qualified candidates, preferred.
Job Benefit
Attractive and negotiable.
 Method of Application
Interested and qualified candidates should send their CV to: careers@may-baker.com using the Job Title as the subject of the email.
Note: Only qualified candidates should apply.
B. DIRECTOR/FINANCE
Company: GUS Consulting Limited 
Job Title: Operations Director

Core Values
Sense of possibility: they relentlessly drive towards achieving our goals, with a strong belief that nothing is impossible.
Respect and Humility: All our actions are guided by a sense of humility and equality, and we greatly value human dignity.
Excellence: We have high expectations of ourselves and others, and we are sworn to deliver the best quality in all we do.
Integrity: We do the right thing, and we conduct ourselves in accordance with the highest standards of professional behaviour and ethics. We are transparent, honest, and ethical in all our interactions.
Leadership: We set positive examples and influence others to achieve set goals.
Innovation: We anticipate change and shape it to fit our purpose. We acknowledge the weaknesses within our society and create ethical, forward-thinking solutions.
Position Summary
The Operations Director will be responsible for implementing and overseeing all operational goals of the Organization and serving as an advisor to the Chief Executive Officer on operational matters.
The Operations Manager will develop, strengthen and execute important internal policies and procedures in areas including, but not limited to: Finance, Human Resources, Marketing/Communications, Administration, and Technology.
Roles and Responsibilities
General Operations:
Ensuring that appropriate processes and policies are in place to ensure organizational effectiveness.
Coordinate legal, audit, advisory, finance, risk management, and other professional/outsourced services.
Improve organizational efficiency and productivity through extensive process analysis and interdepartmental collaboration
Analyze current operational processes and performance, recommending solutions for improvement where necessary
Set strategic goals for operational efficiency and increased productivity
Collaborating with other partner organizations towards improving organizational best practice
Collaborate with team leads toward the development of performance goals and long-term operational plans
Coordinate the team leads toward the development of financial and budgetary plans
Finance & Legal:
Ensure that the organization's day-to-day financial and legal stand is accurate and meets all regulatory standards.
Liaise with the Legal Consultant to ensure all processes, procedures, and policies are in line with the law.
Ensure all third-party contracts/transactions are properly executed.
Responsible for planning, directing, controlling, implementing, evaluating, monitoring, and forecasting budgets and costs for each team to achieve financial objectives.
Technology:
Oversee the management of the organization's technology and web-based data management systems, including the development and maintenance of our core salesforce.com system (used for recruitment, selection, participant and alumni management, and stakeholder relationships); and lateral training of other staff in their use of data management systems
Ensure the maintenance and improvement of IT systems (e.g. directory structures, contact databases, and ensuring data integrity and cleanliness) Marketing and Communications
Monitoring the activities of the media team and ensuring compliance with laid down guidelines.
Maintenance and further development of digital presence (website, social media, and email marketing as appropriate)
Responsibility for approving incoming communications, verbal and written, and preparing outgoing communications as required
Human Resources:
Supervise the recruitment, hiring, and onboarding of new staff.
Ensure HR drives staff engagement and the implementation of an HR system including employee satisfaction metrics and a performance management system
Supporting the development of a training and professional development strategy for the organization
Handles discipline and termination of employees as needed and in accordance with company policy.
Office Administration:
Governance support, including the preparation of Board papers and minutes
Coordination, sourcing, and management of office infrastructure and materials
Establish contracts, agreements, and pricing and ensure proper maintenance, and serve as primary liaison with utilities and local government agencies, such as fire, police, health, and safety agencies.
Ensure a seamless procurement process
Review and approve all operational invoices and ensure they are submitted for payment.
Ensure the coordination of a sound inventory system
Education and Experience
Interested candidates should possess a BEd, MSc or PGCE
At least five years of senior-level experience with broad management and operational responsibility
Experience in developing budgets, making financial projections, and business plans
Superior negotiation skills for both internal and external purposes
Strong working knowledge of financial management and reporting, data analysis, and performance metrics, using business management software
Excellent leadership skills: able to influence others; able to enhance and build the culture of Teach For Nigeria
Outstanding management skills; a team builder capable of recruiting, retaining, motivating, and developing a highly effective team
Superior strategic and analytical skills: able to solve complex problems and implement solutions
Relentless pursuit of improvement and results
International perspective and experience
Outstanding oral and written communication skills
Embraces and values diversity
Exemplifies the company's core values and possesses the highest standards of ethics, integrity, respect for others, and humility.
Compensation
Salary is competitive (N12,000,000 – N15,000,000 per annum) and depends on prior experience.
Benefits include opportunities for training. Additionally, there is ample opportunity for professional development through the global network.
Method of Application
Interested and qualified candidates should send their Resume to: recruitment@gusconsulting.com using the job title as the subject of the mail.
Note: Only shortlisted candidates will be contacted.
Company: PG Consulting Limited
Job Title: Director, Partnerships and Fundraising
Job Description
The setup and management of operations of an International Trade partnerships & Investment desk for the chamber
To spearhead and coordinate Fundraising activities/events for the chambers.
Managing and supporting trade applications for members and non-members through the trading desk
Developing commercial services and new products focusing on increasing Chamber revenues.
Reviewing trade and investment policies and procedures and ensuring the proper utilization of the Chamber's Advocacy platform to disseminate the right information.
Qualifications
Master's Degree / Post Graduate Degree in Commerce, Marketing, Business Administration, Economics, Entrepreneurship, International Trade/Business/ Relations or any related field from a recognized institution.
A minimum of 10 years of relevant experience in a similar role.
Age range- 35-45 years
Ability to commute / relocate
Lagos: Reliably commute or planning to relocate before starting work (Required)
Method of Application
Interested and qualified candidates should send their Applications to: jobs@pgconsultingng.com using the Job Title as the subject of the email.
Company: Jumia 
Job Title: Central – Regional Internal Auditor
 Responsibilities
What you will be doing:
The "Senior Finance & Operations Auditor" will be responsible for providing insights and assurance with a focus on Finance and operational risks, fraud, business wrongdoings and abuses within the company.
The successful candidate shall plan and execute audit assignments to ensure that people, processes and tools operate according to defined policies, standards, procedures and applicable laws and regulations. Overall, his/her assignments shall provide a reasonable assurance whether significant finance and operational risks are appropriately identified and managed.
The candidate shall demonstrate skills and experience in internal auditing to be fully autonomous in all audit procedures and become a strong contributor on all business assurance projects.
A successful "Senior Finance & Operations Auditor" will have a significant opportunity to gain exposure across the entire Jumia Group.
The position shall demand from the candidate: 
A thorough understanding of the business, risks and processes for assigned projects;
On-site or remote business audits (on need basis, up to 50% travel time to emerging countries in favorable travel conditions);
Effectiveness and autonomy on audit tests execution and experience on all audit phases (planning, fieldwork, reporting and follow-up);
Strong contribution to the development and execution of the continuous audit program;
 Insights into current, emerging and potential business issues, trends and opportunities that will enhance efficiency and effectiveness of internal controls;
Excellent analytical skills for identifying control issues and suggest practical and creative recommendations for their mitigation;
Strong communication and influencer skills to help enforce the implementation of operational efficiency and best practices across Jumia's environment.
Requirements
What we are looking for:
Bachelor or Master's Degree in Finance, Accounting or Business Administration;
At least 4 years professional experience in an Audit position (internally or in an advisory firm);
Strong experience and knowledge of audit methodologies techniques and standards;
Recognized audit relating certifications are valued (e.g. CPA, ACCA, CIA or similar);
Experience delivering and managing audits in eCommerce or fintech industry is a plus;
Excellent writing and oral English skills required to interact across our multicultural environment and produce formal documentation (Arabic or French is a plus).
We Offer
A unique experience in an entrepreneurial, yet structured environment
A unique opportunity of having strong impact in building the African e-commerce sector
The opportunity to become part of a highly professional and dynamic team
An unparalleled personal and professional growth as our longer-term objective is to train the next generation of leaders
Method of Application
Interested and qualified candidates should:
Click here to apply online
Company: NewGlobe 
Job Title: Programme Managing Director
 About the Role 
The Managing Director is responsible for providing overall leadership management and general technical direction of the entire program, ensuring an integrated vision among different components, functions and stakeholders, and a focus on achieving the results defined in the contract.
You will be responsible for leading and overseeing the development, delivery and day-to-day management of a high quality, innovative, cost effective and sustainable education program resulting in immediate and lasting change for children and building the capacity of the duty bearers.
This is a highly hands-on job, involving intense program management, broad technical knowledge covering financial management, supply chain, government relations and school operations management.
For this role, we need someone who has the experience of managing highly complex and large programs with a lean team coupled with a deep passion for the programme mission. Leadership, humility and self-awareness are a must to be successful. This is an incredibly fast-paced and absorbing role that will ask a lot of you but it will also be personally rewarding in that you will see the impact of your efforts first hand.
What Will You Do
Act as the senior General Manager for the program, overseeing budgets, strategic and operational delivery and stakeholder management.
Lead and manage the program team – providing the vision, day-to-day coordination, resource management, and supervision required to accomplish project objectives and to deliver superior quality products.
Be the primary liaison with the designated Ministry of Education, State Universal Basic Education Board (SUBEB) and elected political champions and his or her representatives, responding to client needs within the limits of the arrangement.
Ensure quality control and the overall responsiveness of technical assistance provided, including necessary adjustments to operations to fit the requirements of the programme.
Identify issues and risks related to program implementation in a timely manner, and suggest appropriate program adjustments.
Ensure the technical and methodological soundness of activities and, in collaboration with the Collaborate with colleagues to solve problems and build a learning environment within the program team and other function heads of the organization.
Responsible for on or under budget delivery of all aspects of the programme.
What You Should Have
Bachelor's Degree essential, MBA (or Master's) would be preferred.
At least 10 years (or 8 years if you have gone through a rigorous Master's degree program from an institution or repute) of progressively responsible experience working in project management and design in developing countries, preferably including experience in the state or country to which you will be assigned.
At least 5 years of people management experience, including direct supervision of professional and support staff and assembling teams working in multi-faceted roles including field based roles with at least 2 years of general management experience developing and executing strategy and leading diverse operational departments of a program or commercial entity
A proven track record of excelling in the leadership of operational teams, as well as in design-thinking, process and system design and application, managing complex and inter-related functions, as this will be critical overseeing a large scale school system transformation.
Prior experience within a fast-paced, high-growth, metric-driven operational organization will be an advantage.
Strong management skills, leadership qualities, professional reputation, ability to build or access key contacts within the Ministry of Education or equivalent local and state regulatory bodies.
Demonstrated ability to work effectively with government representatives, for-profit private sector entities, local community organizations, donors, consortium members and other stakeholders, at national and sub-national levels.
Respect and sensitivity towards cultural, gender, ethnicity and religious diversity.
Maturity and confidence in dealing with high ranking officials of government institutions, international institutions and non-government institutions.
Demonstrated excellent communications and writing abilities and superior interpersonal and cross-cultural communication skills.
Passion for our vision of democratizing the right for all children to succeed.
You're Also:
A detailed doer – You have a track record of getting things done. You're organized and responsive. You take ownership of every idea you touch and execute it to a fine level of detail, setting targets, engaging others, and doing whatever it takes to get the job done. You can multi-task dozens of such projects at once and never lose sight of the details. Likely, you have some experience in a start-up or other rapid-growth company.
A networking mastermind – You excel at meeting new people and turning them into advocates. You communicate in a clear, conscientious, and effective way in both written and oral speech. You can influence strangers in the course of a single conversation. Allies and colleagues will go to bat for your ideas. You have an existing network from prior experience in the country, preferably in the regulatory, education, or business sectors.
A creative problem-solver – Growing any business from scratch comes with massive and constant challenges. On top of that, NewGlobe works in often fragile, sometimes volatile low-resource communities and with complex government systems. You need to be flexible and ready to get everything done effectively, quickly, and affordably with the materials at hand.
A relentless advocate – The children we serve and teachers we empower never leave your mind. You know them, get them, have shared a meal with them (or would be happy to in the future). You would never shrink back from shaking a parent's hand or picking up a crying child, no matter what the person was wearing or looked like. Every decision you make considers their benefit, experience,
and value.
A malleable learner – You believe you can always do better. You welcome constructive criticism and provide it freely to others. You know you only get better tomorrow when others point out where you've missed things or failed today.
A data-driven decision-maker – When making decisions, you don't rely on your intuition alone. You collect data, you analyze it and make decisions with clear justifications.
A curious investigator – You ask why a lot. You don't just take what you see and accept it. You wonder why it is that way, and are aware that the world we see is created by human choices and actions – and it could be different. You wonder, and see the world as wonderful even when you want to change a part of it that is unjust.
Method of Application
Interested and qualified candidates should:
Click here to apply online
Company: WTS Energy
Job Title: Commercial Director
 Requirements
Candidates should possess an HND / B.Sc Degree
Minimum of 10 years relevant leadership experience in negotiating and running financially profitable contracts of which, his/her current or previous experience must be in green energy.
How to Apply
Interested and qualified candidates should send their Resume to: helen.ukandu@wtsenergy.com using the Job Title as the subject of the email.
C. LEGAL/OPERATIONS
Company – Achieving Health Nigeria Initiative (AHNi)
Job Title: Finance & Operations Assistant
Job Description
Will be responsible for the provision of accounting, administrative, and logistical support services to AHNi HQ Offices.
S/He will assist in the preparation of monthly financial report forms, which accompany executed sub-awardee project documents, attend to all administrative functions in the finance unit, prepare monthly reporting/ budgets data entry into excel spreadsheets and automated MIS reports and disseminate information to AHNi State offices/HQ.
Also, s/he will manage and ensure quality in all GF events logistics – Reservations (Accommodation/Flights/Venue etc.), meals, event materials, attendance, support finance with needed information's/documents to make prompt participants payment, support in the State office's procurement process including, but not limited to, purchase requests, prequalifying vendors, soliciting quotes, collating quotation/bids from prequalified/potential vendors, the vendor selection process through receipt and payment for goods and/or services etc.
Minimum Recruitment Standard
University Degree in Accounting, Finance or Business Administration
Experience with administrative and secretarial skills
Sound accounting skills
Experience with large complex organization is required, familiarity with international NGOs preferred.
Method of Application
Interested and qualified candidates should forward a suitability statement (Application) and Resume (CV) as a single MS Word document to: AHNi-F&AJobs@ahnigeria.org using the Job Title and Location as the subject of the email.
Click here for more information
Note
Only applications sent electronically (i.e., by e-mail) with the job title and location clearly indicated as the subject of the mail will be considered
Only shortlisted candidates will be contacted.
AHNi is an Equal Opportunity Employer.
Disclaimer: AHNi does not charge Candidates a fee for a test or interview
Company- Palladium
Job Title: Operations Manager – Nigeria IHP (TO5)
 Project Overview and Role
The Operations Manager is responsible under the leadership of the State Director and senior management, in the management and implementation of effective and efficient operational, financial and compliance activities that deliver the project in accordance with contractual obligations, company policies, Group Standard Operating Procedures (SOPs), Guidelines and client rules and regulations.
The Operations Manager will oversee two additional staff members.
Primary Duties and Responsibilities
Assists in overseeing overall operations at State Office and provides operations guidance and oversight for IHP state offices.
Works with finance team and technical leads to manage and forecast cash needs for Nigeria offices.
Regularly reviews operations practices, develops, and optimizes internal operations policies, and provides feedback on risk mitigation strategies
Performs project procurements as per the procurement policies and donor regulations including maintaining vendor lists, solicitation of quotations/proposals, and documentation of procurement decisions and contracts, and managing vendor relationships.
Ensures timely receipt of quality services/goods and best value for the price; ensures that vendors are timely paid and procurement contracts are closed in order; manages office facilities, equipment, assets, vehicles, IT, etc.; and maintains up-to-date assets registers.
Adheres to and trains relevant staff in all project administrative and operations policies and procedures.
Coordinates with operations team at the Abuja Central Office to initiate vetting processes for vendors, consultants, new hires, etc.
Ensures the Fixed Asset Register of the project is up to date and comprehensive.
Supports the Director to ensure that all assets of the project are safe and secure.
Required Qualifications
A relevant Bachelor's Degree and Master's Degree are required.
A minimum of 7 years relevant work experience.
A minimum of 3 years project management experience with DFID, DFAT, USAID or other donor client(s).
Experience managing large and complex projects with a high risk profile;
A minimum of 2 years of people management experience, including setting performance objectives, managing for results, giving and receiving feedback, performance evaluation and mentoring and coaching.
A minimum of 2 years of work experience in a developing country or similar environment.
Project Management expertise.
Excellent written and verbal communication skills.
Financial acumen and the ability to interpret and analyze financial reports;
Sound problem solving and decision making skills.
Strong management skills with ability to mentor, coach, lead, develop and evaluate staff.
Ability to work with a low level of supervision and as a part of a team when required.
Demonstrated critical thinking, attention to detail, and organizational skills;
Demonstrated leadership skills including a high level of professional maturity is required.
Method of Application
Interested and qualified candidates should:
Click here to apply online
Company- The International Institute of Tropical Agriculture
Job Title: Legal and Administrative Officer
Duties
Draft, review, negotiate and advise on sub-grant agreements as well as alignment of sub-grants with donor requirements and other agreements.
Conduct due diligence prior to the conclusion of sub-grant arrangements.
Maintain the IITA Contracts, Litigation, and IP Database, and connect with PDAU on filing in ProMIS (or other data systems in place) where needed.
Support legal research and compliance advice functions within the legal services unit.
Provide Legal and Administrative support to the Legal Services Unit.
Provide general administrative duties (answering correspondence, taking telephone calls, ordering supplies, and other services from IITA'S service units).
Assist as administrative contact person with IITA's Nigeria retained an external law firm and other work units in IITA.
Perform any other job-related task as may be assigned by the supervisor.
Qualification
Bachelor's Degree in Law followed by call to bar (BL) with a minimum of three (3) years' experience performing a similar role in a well-structured environment.
Competencies:
The ideal candidate must:
Have excellent communication skills (writing, reading, oral). Working knowledge of French would be an added advantage.
Have knowledge about and certain experience with drafting and reviewing agreements.
Be able to demonstrate a good grasp of relevant laws including but not limited to laws governing international non-profit organizations, international contracts, intellectual property (IP) law, and related international law and treaties.
Have sufficient knowledge and skill and be familiar with the operation of computers and programs, and databases.
Be committed, dependable and confidential, having high ethical standards and the ability to remain calm under pressure.
Have good organizational skills with high attention to detail.
Remuneration
We offer highly competitive salaries with equally attractive benefits and excellent working conditions in a pleasant campus environment
How to Apply
Interested and qualified candidates should:
Click here to apply online
Click here for more information (PDF)
Note
Interested applicants should complete the online application attaching detailed cover letter and curriculum vitae saved with their names in Microsoft word format
The application must include the names and e-mail addresses of three professional referees which must include the applicant's current or previous direct Supervisor, professional colleague and evidence of current remuneration package.
IITA is an equal opportunity employer and is committed to building a diverse workforce, particularly welcoming applications from women.
While all applications will be acknowledged, please note that only shortlisted candidates will be contacted.
Company- Seven-Up Bottling Company Limited 
Job Title: Legal Counsel (Commercial)
Key Responsibilities
Informal Dispute Resolution: Addressing Consumer Complaints, resolving all other disputes at Pre-litigation/Arbitration/Mediation stage(s)
Marketing, & Corporate Services Contracts Drafting
Intellectual Property Protection & Brand Enforcement: drive initiatives to address trade mark infringement and illicit trade (sale of parallel products, sale of duty-not-paid products, sale of trade mark infringing brands)
Consulting: Provide advice to the company in the following areas:- Competition Law, Advertising Regulation, Labour Law, Data Protection, Taxation, Intellectual Property, Governance and Corporate Law, Product Liability, Contract Law/Sale of Goods, Product Packaging Compliance.
Legal Counselling To Affilliate Companies: Will attend to the legal affairs (including litigation) of SBC's two affiliates- Sunglass (Glass Bottle supplier) and Green Eagle (Cap Supplier)
Property Management: Will ensure that SBC's head office is compliant with all real estate-related regulations/Laws
Professional Qualification And Experience
Barrister and Solicitor of the Supreme Court of Nigeria with at least 7-years' post-call experience.
Proficiency in the use of Microsoft Office.
Strong written and verbal communication skills, Strong interpersonal skills
Industry Skills (product development and regulation, product liability, advocacy and engagement, illicit trade, trade and distribution, marketing, manufacturing).
Practice Skills (conflict management, intellectual property, competition law, labour law, taxation, corporate law and company secretary ship).
General Skills (drafting, negotiation, communication, external counsel management, corporate financial management.
Method of Application
Interested and qualified candidates should:
Click here to apply online
D. IT/ENGINEERING
Company- Hobark International Limited
Job Title: Electrical Commissioning Engineer
Job Description
Organize and supervise the commissioning activities as performed by the commissioning teams.
Ensures the proper performance of commissioning tests, all related verifications and activations on the field.
Will coordinate with the contractor for the logistics and needs related to site.
Will coordinate with the Project Manager for contractual issues occurring during the Commissioning phase.
Coordinates the commissioning site personnel for all the quality control matters, cooperating with the Customer at the site.
Requirements
Electrical Engineer with extensive demonstrable knowledge in industrial environment installations in low, medium and high voltage.
Minimum years of experience 10 – 15years.
Must have or currently in similar position in the oil & Gas industry.
Method of Application
Interested and qualified candidates should:
Click here to apply online
Company- Flutterwave
Job Title: Process Engineer
Primary Purpose of the Role
Employees in this level will perform full range of duties as assigned including performing skilled maintenance, repair, and installation activities independently
Employees at this level receive only occasional instruction or assistance as new or unusual situations arise, and are fully aware of the operating procedures and policies of the work unit.
Performs preventive maintenance & makes repairs on equipment's according to instructions such as replacing belts on motors, changing filters, bearings, etc
Maintains and makes routine repairs to electrically powered equipment and appliances as per instruction on equipment service manuals
Perform condition-based maintenance on equipment and correct any abnormality during this maintenance
Perform main machine repairs, modifications, or improvement work such as hydraulic systems repair and periodic flashing, periodic repair and inspection of electric units, portable electrical equipment repair & inspection, repair of gear boxes, replacement of bearings etc
Academic Qualifications
First Degree in Mechanical, Electrical, Industrial and Mechatronics Engineering.
Professional qualifications: Professional qualification in related field is an added advantage
Work Experience:
Should have worked as Engineering Technician, Process Engineer, or Maintenance Engineer for at least 5 years in a busy FMCG.
Process and maintenance experience on Injection and Extrusion molding machine
Skills:
In-depth proven practical knowledge and experience in areas of maintenance
Ability to demonstrate systematic approach to problem solving
Ability trouble shooting skills
Ability to participate in failure investigation and root cause analysis and close out of corrective actions.
Method of Application
Interested and qualified candidates should:
Click here to apply online
Company – 9mobile 
Job Title: Head, IP Planning & Enterprise Solutions
Job Summary
Directly responsible for translating the Corporate Strategy/Business Plan into an appropriate Internet Protocol & Enterprise Solutions strategy that defines how the Engineering Organization contributes to business success.
Develop, periodically refresh and govern the IP/MPLS &Enterprise Architecture and enforce evolution compliance to Telecoms &Technology standard through regular Architectural reviews & other relevant governance bodies.
Enable superior business performance by championing IP/MPLS &enterprise solutions agility, innovation and on-time, value-based delivery through robust architecture principles & governance, excellent risk judgement and a relentless drive for Telecoms & Technology-enabled business process optimization.
Drive for continuous alignment of IP/MPLS &Enterprise Solutions actions/initiatives with business objectives and ensure strong contributions to achieving Organizational goals.
Principal Functions
Strategic/Tactical:
Lead the development and periodic update of the IP/MPLS & Enterprise strategy to ensure that initiatives& projects are appropriately scoped to deliver business value.
Define the blueprint that drives IP/MPLS & Enterprise investment and continuously align with business goals.
Guide technology decisions, drive business cases/justification, ensuring alignment with business objectives and established architecture principles & standards through architecture governance processes.
Capture, preserve and maintain complex knowledge of the business and supporting technology landscape and distil into usable format for everyday business and technology decision support.
Enable enterprise agility (i.e., facilitate quick response to market dynamics and adoption of new business models) by taking out complexity and potential change inhibitors within the IP/MPLS & Enterprise landscape.
Develop and maintain a roadmap of IP/MPLS & Enterprise solutions initiatives to deliver the target architecture for the realization of extant business vision and strategies.
Drive technology innovation to create business value in terms of improved business performance and ROI.
Develop and manage a fit-for-purpose framework for continuous capacity planning & monitoring with a view to proactively meeting and anticipating business demand across the IP/MPLS & Enterprise landscape.
Collaborate with other functional units to elicit input to the architecture development and governance process.
Operational:
Create and communicate models/artifacts that describe the IP/MPLS & enterprise architecture and enable its evolution. Ensure timely, accurate and up to date documentation
Promote a strategy-led, integrative approach to solution design to business issues that transcend functional boundaries.
Act as stage-gate for approving all IP/MPLS & Enterprise solution designs proposed as prerequisite for solution build and implementation.
Validate compliance to architecture principles at key development checkpoints for solutions in development on the one hand and changes to those in production on the other.
Produce infrastructure capacity plans to proactively meet the Networks' service demands as well as enterprise customer's demand for related services.
Ensure alignment of capacity projections with those of other demand management / planning functions across all technology functions within the organization.
Provide technical leadership for the implementation and integration of IP/MPLS & Enterprise Solutions programs.
Own the design of fit-for-purpose solutions to business problems by facilitating design workshops with key stakeholders with strong emphasis on business value, risk and on time to value.
Interface with 3rd parties, including vendors, OEMs, business partners and other external parties for solution design, integration, and connectivity as required.
Take ownership of technical project deliverables and ensure delivery to acceptable standards.
Contribute to assessing business value delivered on these projects.
Implement approved improvement initiatives to ensure enhanced performance of the team.
Identify required resources, personnel and funding to achieve the unit/ function's strategy.
Establish and maintain relationship with key internal and external stakeholders.
Review recommendations of internal audit relating to IP/MPLS Network Architecture & Enterprise Solutions and implementation policies, standards, guidelines and take corrective action as required.
Implement work programs and plans in line with agreed upon procedures and guidelines.
Plan and manage the human and material resources of the team/ function to optimise performance, morale and enhance productivity.
Manage inter-functional relations to ensure synergy across the various departmental functions.
Prepare/compile agreed periodic activity and performance reports for the attention of the Director, Engineering.
Perform any other duties as assigned bythe Director of Engineering
Educational Requirements
First Degree or equivalent in Engineering, Computer Science/IT, or a related/relevant discipline.
Postgraduate and/or professional qualifications in related fields and/or an MBA will be an added advantage.
Nine (9) to twelve (12) years' work experience in a Telecoms environment with at least three (3) years in IP/MPLS & enterprise solution architecture at managerial level.
Sound knowledge of internal business processes, leading/emerging technologies, and developments within the mobile telecommunications industry and related ecosystems.
Experience in working through complex issues and providing alternative solutions.
Adept at communicating technical details to relevant stakeholders.
Ability to lead, influence and gain the confidence and respect of senior executives and functional leadership.
Highly developed business communications skill (verbal and written), team player, change agent, strategic and creative, excellent solution architecture skills, and the ability to drive consensus and compliance from all areas within the company.
Ability to cope and deliver at satisfactorily high levels under intense pressure.
Exceptional analytical, quick-learning,and critical thinking skills.
Experience, Skills & Competencies:
Knowledge:
IP/MPLS designs & Planning for Service Provider
Enterprise Solutions &Architectural designs
Telecommunications & Mobile Network Standards & Specifications
Technical Program Management
Capacity & Resource Planning &Management
Skills:
Delegation/ Supervisory
Problem Solving
Professionalism/ Integrity
Behavior:
Passion for Excellence
Integrity
Empowering people
Growing people
Team work
Customer Focus
Method of Application
Interested and qualified candidates should:
Click here to apply online
Company: First Bank of Nigeria Limited 
Job Title: Recovery Officer (RO)
 Duties & Responsibilities
Driving recovery process at both designated locations and SBU.
Conduct frequent recovery drives against recalcitrant debtors.
Engagement of focused and result-oriented Agents to work on debt recoveries.
Court attendance to monitor pending recovery cases in Court.
Collateral inspection of mortgaged assets.
Foreclosure on assets of debtors who are unwilling and /or unable to pay their debts.
Review and recommendation to Management on repayment plans submitted by Customers.
Work with the Court and Law Enforcement Agencies on Bank's mortgaged assets being occupied by trespassers.
Initiate, monitor and follow up on petitions against fraudulent debtors to the Law Enforcement Agencies.
Rendition of weekly, monthly, quarterly, and yearly recovery reports and updates to Management.
Provide the required clearance on Camsol/Camac confirmation.
Posting recoveries made by customers and charging off concluded accounts.
Maintain the security of all information entrusted to the staff.
Job Requirements
Education:
First Degree preferably in Law, Accountancy, Computer Science or other Social Science disciplines.
Experience:
Minimum experience: 2 years banking experience
 Method of Application
Interested and qualified candidates should:
Click here to apply online
D. HEALTH
Company: Achieving Health Nigeria Initiative 
Job Title: Senior Accountant
 Job Description
Will be responsible for accounting and finance and overall operational administration for the PR Office and ensure compliance with the contractual requirements of Nigeria's programs/projects with the objective of providing professional accountancy services consistent with generally accepted accounting principles.
S/He will provide main support with operational problem resolution on HQ Office cash accounts, bank resolutions, finance systems, resolution of audited questioned costs, and financial close outs at the state level. Ensure the accurate keeping of all books of account for the HQ office, including checking account, equipment and supply registers and all accounting records.
Also, s/he will monitor/track SRs cash balance and work with the Associate Director-Finance to ensure prompt cash transfer to SRs and State Offices to avoid cash-out, ensure that project and organization assets are safe guarded and that assets registers are regularly updated at SR's, State Offices and CO levels and oversee capacity building activities and other support to local implementing agencies (IAs) in the focus States.
Minimum Recruitment Standard
BS / BA Degree in Accounting, Finance and Business Administration or its recognized equivalent, and 5 – 7 years relevant experience.
Or MS/MA degree in Accounting, Finance and Business Administration or its recognized equivalent, and 3 – 5 years relevant experience.
Minimum of 3 years supervisory experience in office management and administration.
CPA, ACA, ICAN, CIMA, CFE or any other relevant professional qualification is required.
Experience in managing financial records of donor-funded organizations, and familiarity with donor and local contractual procedures is an advantage.
Method of Application
Interested and qualified candidates should forward a suitability statement (Application) and Resume (CV) as a single MS Word document to: AHNi-F&AJobs@ahnigeria.org using the Job Title and Location as the subject of the email.
Note
Only applications sent electronically (i.e., by e-mail) with the job title and location clearly indicated as the subject of the mail will be considered
Only shortlisted candidates will be contacted.
AHNi is an Equal Opportunity Employer.
Disclaimer: AHNi does not charge Candidates a fee for a test or interview
Company: The International Rescue Committee 
Job Title: Senior Project Manager (HeRON)
Contextual Background
The IRC has been present in Nigeria since 2012 when the organization responded to flooding in Kogi state. In February 2014 the IRC moved into Adamawa State in NE Nigeria to provide humanitarian interventions through a multi-sectoral, integrated approach for conflict affected populations.
IRC Nigeria now operates a country office in Abuja and field offices in Mubi and Yola of Adamawa State, Maiduguri and Monguno of Borno state and Damaturu of Yobe State.
Currently, IRC Nigeria implements programs primary health care, nutrition, environmental health, women's protection and empowerment, protection, child protection, education, food security & livelihoods
Job Overview / Summary
HeRON Project Overview in Adamawa:
Since 2020, the Health Resilience of the Northeast (HeRON) project has been working alongside states and local government authorities in Borno and Yobe, strengthening their capacity to effectively deliver quality integrated primary healthcare, reproductive, maternal, and newborn and child health and nutrition services.
In late 2022, HeRON conducted a health needs assessment in Adamawa state to ascertain the readiness of the health system to provide quality primary healthcare services for Internally Displaced Persons (IDPs), returnees, and vulnerable host community members.
In 2023, HeRON will expand to Adamawa state to support the State Government in implementing a resettlement plan for IDPs across selected LGAs from dependency on emergency humanitarian aid to independent and self-sufficient residents of Adamawa state, and support the IDPs, IDP returnees, and vulnerable host community members have improved access to quality primary health care and Nutrition services.
Scope of Work
IRC is seeking a dynamic and experienced public health and project management professional to provide technical support to State's MoH and LGAs to strengthen the health system.
Reporting to the HeRON Consortium Deputy Team Leader, the Senior HeRON Project Manager will provide sound technical management and coordination of HeRON  Adamawa implementing team for project deliverables' successful implementation and achievement. .
He/She will be responsible for working with the IRC's Adamawa HeRON project team, for ensuring that the program is executed according to the work plan and budget, in line with donor policies and State's government priorities and IDPs transition plans  with particular focus on program quality and sustainability across health system strengthening components.
He/She will be responsible for maintaining regular contact and supervision with the field staff and LGA authorities, ensuring quality monitoring of Adamawa program implementation and progress.
Major Responsibilities
Program Management, Technical Quality, Strategy and Partnerships:
Provide managerial oversight to the IRC Adamawa team for the implementation of Adamawa HeRON program activities with high quality, meeting IRC and MoH, and in line withUSAID requirements. .
On a day-to-day basis, manage financial and operational support of the HeRON implementing team in Adamawa to optimize resources through sound budgets and consistent financial tracking
Coordination with HeRON managers to prepare project and execute work plans in line with HSS initiatives and health governance, with clear targets and deliverables (based on project indicators); manage timely and quality reporting processes, in accordance with HeRON grant requirements
Develop budget spend plans for Adamawa implementation, conduct reviews of the budget through integra platform monthly, and take necessary actions; ensuring budgets are used appropriately and efficiently tracked and spending is in line with the IRC financial procedures and donor requirements.
Ensure data collection, data compilation, timely preparation, and submission of all internal HeRON reports, including weekly and other associated monthly, quarterly, donor and ad hoc reports.
Participate in assessments and execution of heron pilots as planned
Ensure constant liaison with MoH officials at LGA implementation level, to maintain partnerships and stakeholders' engagement, in line with HeRON program strategy for sustainability
Undertake regular field visits to monitor project implementation, provide on-the-spot technical support to field teams accordingly.
Supervise and provide technical oversight in the interpretation of data for improved programming and implementation: Ensure regular program data analysis and review, take follow up action on project implementation, and prepare relevant action reports.
Perform any other relevant task as directed by the line manager.
Coordination & Representation:
Represent the project to State and Local government representatives, partner agencies, etc. as required.
In coordination with the consortium leadership, actively develop and maintain effective working relationships with key stakeholders, government actors, USAID funded partners and other  international and local NGOs, etc.
Participate at coordination meetings: All HeRON consortium coordination related, and any other relevant IRC internal meetings as required
Participate at external coordination meetings (Health cluster, Nutrition cluster, relevant TWGs and Task forces, etc.) as required
Facilitate field monitoring visits for internal and external stakeholders, when required.
Staff Performance Management, Learning & Development:
Hire, supervise, and build the capacity of Heron  Adamawa team members in relevant technical and management competencies.
Develop and implement remote management capacity building approaches to build the strengths of his/her team.
Coach, train, supervise and mentor direct-report staff, including communicating clear expectations, setting annual performance objectives, providing regular and timely positive and constructive performance feedback, and providing documented semi-annual performance reviews.
Provide technical support to project staff and provide them with necessary mentoring and trainings as needed, to build their capacity and enabling them to perform their tasks, including project management skills.
Maintain open and professional relations with team members, promoting a strong team spirit and providing oversight and guidance to enable staff to successfully perform in their positions.
Approve and manage all time, attendance and leave requests to ensure adequate departmental coverage; ensure monthly, accurate timesheet submission and carry out probationary reviews.
Hold high-quality meetings with each direct report on a regular and predictable basis, at least monthly.
Provide a measurable development plan including on-the-job learning with the aim of strengthening technical capacity, exchanging knowledge within the team, and providing guidance on career paths.
As required identify staff performance issues and work with Human Resources to document and address these in accordance with the National Staff Employment Policies.
Maintain open and professional relations with team members, promoting a strong team spirit and providing oversight and guidance to enable staff to successfully perform in their positions.
Promote and monitor staff care and well-being. Model healthy work-life balance practices. Support appropriate interventions in response to identified staff care needs of both national and international staff.
Look for opportunities to support staff in their career growth, where appropriate.
Adhere to and act in accordance with the IRC Global HR Policies and Procedures; and communicate through words and examples a high standard of compliance with all applicable policies and regulations.
Key Working Relationships
Line Manager:  HeRON Consortium Deputy Team Leader
Indirect/Functional Reporting:  HeRON Team Lead
Technical Collaboration: IRC Senior Program Coordinator (Health Outcome), HeRON Senior Managers (Program, M&E, Health Governance, Pharma), , Senior Project Manager (Borno and Yobe)
Position directly Supervises:   HeRON Manager – Yola, HeRON Manager – Mubi, M&E Manager- Yola
Key Internal Contacts:
Country Program:  Consortium Finance Coordinator, HeRON Pharmacy Manager, IRC's relevant Sector Leads (Health, Nutrition, WASH), Mubi Finance, Supply chain and logistics, security  and Field coordinator
Region/Global: Health Technical Advisor, Governance Technical Advisor
Key External Contacts:  MoH Officials at State & LGA level, other USAID funded partners
Qualifications
Bachelor's Degree in Health-related field, with a post-graduate qualification (Preferably Master's degree) in Public Health, Development Studies, or any other relevant field.
Previous Training in Project Management, Systems Strengthening, Leadership and Governance is an added advantage
Work Experience, Required Technical Skills & Leadership Competencies:
Minimum 3 years' experience in coordination and implementation of health programs, specifically in management of health system strengthening (HSS) programs, working jointly with national, state, and/or local health actors to strengthen the quality and responsiveness of services.
Technical expertise and working knowledge in advocacy, HSS and health governance; Technical skill in participatory processes, and methodologies, preferably in a conflict or post-conflict environment.
Background in situation analysis, health assessments
Demonstrated good judgment and decision-making skills
Ability to handle a large and dynamic workload, work under pressure and meet deadlines
Experience in general management, including financial and budget management, HR and logistics management
Experience managing geographically dispersed teams and working in tandem with local stakeholders
Skills and experience of remote management and willingness to travel extensively; Flexible, diplomatic and have ability and willingness live and work under pressure of workloads
Experience in reports writing and budgeting (organization and donor reporting)
Familiarity of the context of Adamawa State
Languages:  English Fluency (spoken and written)
Computer/Other Tech Requirements:
Full professional competency in Microsoft Office Suite, especially Word, Excel, Outlook, and PowerPoint.
Ability to Travel:  30% ability to travel to field locations
How to Apply
Interested and qualified candidates should:
Click here to apply online
MID-LEVEL JOBS
Mid-Level Jobs at: The Simba Group, Leadway Assurance Company Limited,Hobark International Limited , Nestle Nigeria Plc, MTN Nigeria.
A. SALES/MARKETING
Company: The Simba Group 
Job Title: Solar Sales Executive
Job Summary
We are looking for sales executives who will be responsible for generating leads and meeting sales goals, and who have a good network of clients in the industry.
Responsibilities will include, meeting with and bringing customers who are looking for solar solutions, providing customers with information about company equipment and solar systems, as well as creating solar channel partners.
Responsibilities
Generating Leads for Solar Solutions.
Creating Solar Channel Partners.
Giving sales presentations on company equipment and solar systems.
Preparing weekly and monthly reports.
Visiting clients and potential clients to evaluate needs or promote products and services (travel when necessary).
Requirements
Educational Qualification:
A Bachelor's Degree in Electrical Engineering or a relevant field.
5 – 10 years work experience.
Skills Requirements:
Excellent Interpersonal Skills.
Great networking skills
Technical Know-How
Excellent written and verbal communication skills.
Knowledge of sales and MS Excel and MS PowerPoint
Method of Application
Interested and qualified candidates should send their CV to: careers@simba.com.ng using the Job Title as the subject of the mail.
Company: Leadway Assurance Company Limited
Job Title: Sales Advisor

Job Description
Leadway Assurance company focuses on young and dynamic individuals who can interprets and take the company's products and services to the door steps of potential customers
He/She must be willing to meet and satisfying the needs of customers on the product and services , He/She must have a good communication skills and be willing to work with other team members under minimal supervision
Responsibilities
He/She must build a good working and prospecting habit and also understand the needs of the customers and be able to communicate it to his or her daily activities in looking for potential customers to buying the product and services
Requirements
Education: Applicants should have minimum of BSc / HND / MBA Qualification
Experience: three or four years working Experience with any Insurance company in the country with a track record, and candidate must be 30 years and above in Age, candidate also must be a team player and self-motivator, also 3yeas and above with any financial institution in Nigeria will be an added advantage
Skills: A week training would be conducted for better skills acquisition
Remuneration
A minimum monthly income between N70,000 to N150,000 shall be paid including allowance
A gratuity plan is among the benefits any serious minded and productive candidate would enjoy./ promotion to another level/hmo /performance evaluation rewards/ also a career part
Method of Application
Interested and qualified candidates should send their CV to: y-benedict@leadway.com using the Job Title as the subject of the mail.
 3. Company: Hobark International Limited 
Job Title: Lubricants Sales & Marketing Manager
Description
Manage the overall lubricants business to achieve set targets.
Plan, coordinate and promote the sales of Lubricants to existing and new customers directly, through our distributors and through the multiproduct sales force with the objective of achieving the sales, gross margin and market share objectives.
Develop network plan of resellers, both qualitative and quantitative with the aim of meeting needs of consumers and ensuring that lubes are distributed at optimal cost.
Manage budgeting and sales volume planning, tracking and reporting, compile relevant reports for management use.
Design and recommend sales programs and sets long and short- term sales strategies.
Requirements
A University Degree in a Social Science course (Business Administration, Marketing etc.)
Excellent knowledge of the lubricants market.
5 – 8 years of cognate working experience in a similar role.
Commercially & contractually astute.
Conscientious in approach to work.
Good interpersonal and people skill.
Highly analytical and problem-solving ability.
A team player with an international outlook.
Candidate must possess strong interpersonal skills.
Ability to work under pressure, independently and in a team.
Customer Service Oriented.
Good use of Microsoft Office.
Good numeracy skills.
Good reporting skills.
Good Leadership skills.
Negotiation skills, interpersonal skills.
Must be able to deliver under extreme pressure/ stress.
Method of Application
Interested and qualified candidates should:
Click here to apply online
4. Company: Nestle Nigeria Plc 
Job Title: Branch Sales Operations Manager
Position Summary
Joining Nestlé means you are joining the largest Food and Beverages company in the world. At our very core, we are a human company driven by our purpose to improve the quality of life and contribute to a healthier future.
We are currently looking to hire a Branch Sales Operations Manager whose responsibilities include to Develop expertise and insight in the dynamics of all channels across categories, competitors, shopper & customer knowledge.
Responsibilities
A day in the life of a Branch Sales Operations Manager:
Monitor, track, and co-ordinate channel performance and recommend action to stimulate channel performance and trade.
Develop Channel/Branch Specific launch plans for New Products.
Drive all Branch Promotional Activities, report results and ensure proper execution.
Monitor and report on key Competitor activity at a Channel level, providing insight to plan for competitive advantage
Drive the Monthly MOR/MSR at the branch level
Drive Sell-Out by branch
Analyze consumer/shopper habits and reactions in the point of purchase while ensuring strong execution/monitoring of BSO in coordination of Visibility team. Being responsible about the quality of Picture of Success.
Requirements
What Will Make You Successful?
Bachelor's Degree/Higher qualification in any relevant field
3-5yrs + Sales & Field Experience.
Must have experience from an FMCG
Great analytical skills
Good presentation skills
Demonstrated ability to lead people – Capacity to understands all sales functions.
Open minded, insightful and result-focused
Good communication and interpersonal skills
Microsoft Suite – Excel, PowerPoint
How to Apply
Interested and qualified candidates should:
Click here to apply online
Note
Nestlé is an equal opportunity employer, seeking diversity in qualified applicants for employment.
All applicants will receive consideration without regard to race, ethnicity, color, gender, age, religion, nationality, disability or perceived disability, medical condition, or any other protected status, as defined by applicable law.
We would be considering applicants as they apply, so please do not delay in submitting your application.
Only shortlisted applicants will be contacted.
5. Company: MTN Nigeria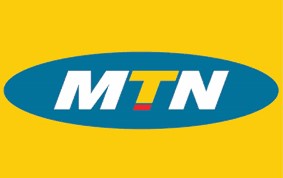 Job Title: Analyst – Campaign Management, Marketing
Mission
Assist in the development, implementation and measurement of various Below The Line (BTL) campaign programmes that focus on customer retention and customer life-cycle management.
Also leverage the outbound and inbound channels for campaign execution aimed at reducing churn and increasing customers' spend.
Description
Develop and execute BTL with the aim of generating incremental revenue and reducing churn on the network
Manage the implementation, tracking and measurement of marketing campaigns
Write, edit and proofread campaign scripts to ensure the best and effective marketing communication is achieved to drive campaign uptake and improved campaign success rate
Regularly monitor and measure ROI of campaigns and take key decisions regarding continuity or modification of campaigns
Collect and use data to inform new campaigns and the evaluation of existing ones
Analyse outbound and inbound campaign results and propose recommendations to the business based on campaign performance and evaluation
Execute overall customer base strategy to include but not limited to acquisition quality, welcome engagement campaign, upgrade and cross sell strategy, base migrations and retention strategy
Utilize both inbound and outbound campaign management platforms for the purpose of campaign execution, deployment and evaluation
Contribute and participate in campaign idea generation meetings and cross functional Customer Lifecycle Management meeting as required
Analysis of the customer base to identify segments that have revenue upliftment opportunity or who are at risk that require campaign intervention
Take ownership of the Go-to-market process, ensuring all processes and customer journeys are designed and followed
Design monthly campaign calendar and campaign plan for execution ensuring timelines are met and targeting is in line with strategy
Perform any other duties as may be assigned by the Manager, Campaign Management
Requirements
Education:
First Degree in any related discipline
Fluent in English.
Experience:
3 – 7 years' experience including:

Experience in Database/Direct Marketing or Product Management in telecommunications industry
Expertise in experimental test design
Experience in developing test design, significance testing, establishing error ranges, and key success metrics
Experience with major campaign management platform(s) within telecoms industry
Demonstrable data-mining, analytical skills and segmentation techniques
Experience working in a medium sized organization
Good understanding of customer data analysis, propensity modelling and segmentation techniques; excellent understanding of data manipulation and interrogation techniques.
Method of Application
Interested and qualified candidates should:
Click here to apply online
B. FINANCE/DIRECTOR
Company: Old Mutual
Job Title: Finance Manager
Job Description
o    To supervise the procurement & payments, contracts & contractors and financial accounting and reporting function of planning, tracking and reporting on expenditure (operational and capital) in line with company policies, guidelines and deadlines.
o    Provide financial advice; identify and report financial risks to internal client/s and relevant executive managers.
o    Contribute to the development, planning for and implementation and take joint accountability for the strategy and operating model of the Finance Department partnering with the Head: Corporate Services in response to the business model and strategy.
o    Establish an aligned Balanced Scorecard focused on the implementation, measuring and management of the Finance strategy.
o    Contribute to determining the business value chain for the Finance Department and ensure that this value chain is aligned and integrated with the value chain.
o    Design, implement and manage a fit-for-purpose cost management and forecasting framework.
o    Design, implement and manage a fit-for-purpose budgeting framework.
o    Design, implement and manage a fit-for-purpose expenditure management framework.
o    Design, implement and manage a fit-for-purpose procurement and payments framework.
o    Design, implement and manage a fit-for-purpose contract management framework.
o    Design, implement and manage a fit-for-purpose cost management and forecasting framework.
o    Design, implement and manage a fit-for-purpose financial reporting framework.
o    Design, implement and manage a fit-for-purpose record management framework.
o    Design, implement and manage a fit-for-purpose financial risk management framework.
Education
o    Bachelor of Science (B.Sc) qualification.
Method of Application
Interested and qualified candidates should:
Click here to apply online
  2. Company: Glovo
Job Title: Senior Finance Analyst – Nigeria
Your Work-life Opportunity
The way we want to grow is making every city profitable!!! To reach this goal we need a 360, analytical and results driven person to manage our Finance function in the country.
We are in a startup where the time to market is a crucial factor, so we want a problem-solver person with hands-on attitude.
Be a Part of a Team Where You Will
Be part of the Finance Team in the region, and help them taking decisions that will shape the future of our business in the country
Take ownership of the FP&A and controlling functions (Business Plan, monthly closings, etc) both at a country and city-levels
Team with Strategy department to drive financial discipline and improve overall profitability, maximizing outputs
Work closely with Global Finance Teams (Billing, Treasury, etc) to solve any day-to-day issues and ensure a 100% satisfaction of Iberia's customers, partners and glovers in any topic related to Finance
Work with a cross-functional team (operations, marketing, finance, procurement…) to ensure a profitable and flawless execution
Work with country's senior management to develop profitability analysis for new ideas/businesses
Report into the Country Lead and Regional Finance Manager
You Have
2-3 years of experience in strategy consulting/investment banking / controlling / FP&A
Analytical and 360 mindset
Hands-on and autonomous
Ability to influence stakeholders in order to help achieve your goals
Experience our Glovo Life benefits
Enticing equity plan (if applicable)
Top-notch private health insurance
Monthly Glovo credit to spend on our restaurant products and zero delivery fee on all Glovo orders!
Discounted gym memberships
Flexible time off (take the time you need) and hybrid working model (own your time)
Enhanced parental leave including nursery support!
Online therapy and wellbeing benefit
External learning budget
What you'll find when working at Glovo
Gas: Driven to deliver quality results quickly
Good Vibes: Bring positivity and communicate openly
Stay Humble: Self-aware and open to learning
Care: Uplift people and the planet
Glownership: Act as proud owners
High Bar: Focus on Top Performance
How to Apply
Interested and qualified candidates should:
Click here to apply online
3.  Company: KPMG
Job Title: Back Office Treasury Inputter / Officer
 Overview
The Back Office Treasury Officer will be saddled the responsibility of reviewing transactions
Review and consummating treasury transactions ranging from collections, disbursements, concentration, investment and funding activities
Qualifications
Bachelor's Degree in Economics, Finance, Accounting or related discipline
2 – 3 years' experience in treasury operations management in the Banking sector.
Experience using the Kastle and Oracle lending solutions
Method of Application
Interested and qualified candidates should:
Click here to apply online
Note: Only qualified candidates will be contacted.
4.  Company: Andela
Job Title: Financial Planning & Analysis (FP&A) Analyst
 Job Description
The Financial Analyst will be responsible for reporting and analyzing financial variances, partnering with the business to build budgets and forecasts, and helping Andela's leaders make critical business decisions.
Roles and Responsibilities
Responsible for monthly budget variance reports related to various G&A functions.
Support FP&A team on the yearly budget process monthly forecasting
Maintain corporate calendar.
Responsible for the production of the monthly management reports, board reports and other ad-hoc reports as needed.  Build relationships with the rest of the team to ensure collaboration and timeliness.
Analyze trends in the financial data and present to the management team
Create and maintain reports in the financial planning tool
Partner with Accounting as needed to ensure efficient knowledge transfer
Ad-hoc analysis as needed.
Requirements
Bachelor's Degree in Finance or Accounting; MBA preferred
2 – 4 years of proven experience.
Proficient in MS Office, including Excel and PowerPoint.
Proficient in building financial models in Excel.
CPA or other certification a plus.
A self-starter with outstanding critical thinking and problem-solving skills
Must possess the ability to achieve results in a fast-paced, high-growth, and global environment.
Hands on experience with NetSuite and Workday Adaptive Planning a plus.
Benefits
Fully Remote work culture – we hire globally and all of our roles are fully remote!
Bring your own device stipend – buy your own laptop with funds from Andela
Quarterly work from home stipends
Flexible working hours
Equity (as a part of compensation package)
Healthcare, 401k (US only)
Andela Affinity Groups
Growth & development paths
Generous Paid Time Off, Parental Leave, Compassionate Leave
And more to come! We're on a journey to reimagine global benefits at Andela
Method of Application
Interested and qualified candidates should:
Click here to apply online
5. Company: Fadac Resources and Services Limited
Job Title: Finance Analyst
Job Responsibilities
Ensure revenue assurance and timely collection.
Administering payrolls and controlling income and expenditure.
Analyzing accounts and business plans.
Posting of transactions on the ERP.
Providing tax planning services with reference to current legislation.
Conduct and coordinate financial, operational and related research to support strategic and business planning within Company.
Ensure daily reconciliation of bank balances of all transactions daily.
Collate relevant information for the generation of periodic statutory returns.
Work with auditors and other parties where necessary
Job Requirements
Minimum of a First Degree in Accounting, Finance, Economics, or any related discipline.
Student/Qualified member of professional body (Local or International) e.g., Institute of Chartered Accountants of Nigeria (ICAN), Association of Certified and Chartered Accountants (ACCA) or its equivalent.
3 – 8 years work experience.
Experience of finance operation and statutory financial reporting.
SAGE proficiency.
Intermediate use of Microsoft office Suite (MS Word, Excel, PowerPoint, etc.).
Method of Application
Interested and qualified candidates should send their CV to: mary.a@fadacresources.com using the Job Title as the subject of the mail.
C. IT/ENGINEERING
1. Company: ABNL Limited
Job Title: Process Engineer II
Main Functions
Lead a design team in the development of basic process design specifications or provide oversight of an engineering contractor's technical deliverables during the front end design / detailed engineering phases of projects.
Tasks and Responsibilities
Monitor and lead junior engineers in the development of process design specifications, including the development of heat & material balances, design flow plans, process equipment design, preliminary hydraulic balances, utility balances, basic process control & instrumentation, materials selection, safety facilities
Lead and/or perform process optimization studies to identify / evaluate capital / operating cost savings, process configuration alternatives, safety facilities requirements, etc.
Provide technical oversight for engineering contractor's work during front end engineering & design / detailed engineering to ensure consistency with Company methods & guidelines, project specifications & owner's requirements
Participate in Hazard & Operability Reviews for new / modified facilities / in support of existing plant facilities
Provide commissioning & start-up assistance for new / modified facilities, as required
Establish organization and staffing process
Skills and Qualifications
B.Sc Degree in Chemical Engineering or equivalent, required
Experience in petroleum refining / chemical process industry / with an engineering contractor serving these industries
Capital project development experience
Ability to adapt to tight deadlines, heavy workloads, and frequent changes in priorities
Proficient in Microsoft Office suite of software programs
Read, write, and speak fluent English, especially as it applies to technical and business communications
Method of Application
Interested and qualified candidates should send their CV / Resume to: jobs@abnl.net using the Job Title as the subject of the email.
2. Company: MTN Nigeria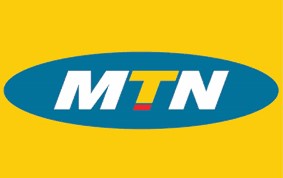 Job Title: Engineer – RF Optimization, Network
 Description
Measure Network Capacity and coverage enhancement functions within the assigned cluster with:

Capacity – Ensures Managed Services partner does capacity study at the beginning of the year and provides input to RF Planning.
Coverage – Ensures Managed Services partner does coverage optimization and provides input to RF planning on coverage gaps.
Technology Monitoring – Ensure multiservice sites (2G, 3G, 4G/LTE, 5G etc.) monitoring with good performance.
Measure Network optimization/performance management within the region with:
Daily Network Health check using Statistical tools like MAPS.
Ensure Managed Services carries out Network Drive Test and Optimization to improve network quality.

Ensure Automatic Frequency Planning (AFP) of the GSM Network to improve the GSM network coverage, quality and customer experience.
Monitor and analyze network performance and configuration to ensure KPIs are in conformance with targets
Analyze and critic MSOP Weekly Optimization Reports and provide comments on SLA KPIs and Performance KPIs in order to foresee needs for coverage/capacity expansion.
Review network changes submitted by the optimization vendors before logging job request to the Change Management Portal and engage all relevant stakeholders before the Change Management Meetings.
Maintain accurate and thorough Knowledge of the network architecture
Coordinate customer complains resolution with the Optimization Vendor
Coordinate the handling of local network queries raised by the customer operations team in the assigned cluster
Maintain a detailed knowledge of the behavior and status of all sites in the assigned cluster to aid feedback to management
Requirements
Education:
First Degree in Electrical / Electronics Engineering, Computer Engineering or related disciplines.
Experience:
3-7 years of experience which includes:

RF Optimization experience with a Telecom vendor or Wireless Telecom operator
Experience on 2G, 3G, 4G Optimization.
Method of Application
Interested and qualified candidates should:
Click here to apply online
Company: Schneider Electric
Job Title: Projects & Service Buyer
 Your Mission
An exciting opportunity has arisen within our Supply Chain team, and we are looking to recruit a Project & Service Buyer to be based in Lagos, Nigeria.
The successful candidate will be responsible for:
To manage, develop and administer Supply Chain activities within the West Africa & Sub Sahara region. This role encompasses responsibility for Project Resale materials and inter-company purchases.
To provide procurement expertise and leadership, contribute to the development of strategy and policy, drive continuous improvement, and sustained high performance.
To adapt purchasing strategies through effective vendor relationship management, contract & project management, as well as maintaining positive business relationships with both internal and external customers.
Your Role
Magic happens when you bring great people together!:
Issue Requests for Quotation (RFQs) as necessary.
Perform bid analysis and make recommendations.
Negotiate supplier agreements and contracts including commercial and contractual terms.
Mitigate risk during supplier selection and negotiation.
Develop supplier relationships including the provision of performance metrics.
Develop a supply base compatible with company objectives and future needs.
Provide support to internal customers on all third-party and logistics-related issues.
Manage and undertake the administration of procurement procedures including the use of SAP.
Mitigate invoice queries and resolve payment issues.
Ensure compliance with all regional and global policies, procedures, and quality accreditations.
Provide regular reports and metric data as necessary.
Drive continuous improvement in all areas of supply chain activity and participate in improvement initiatives throughout the organization.
Promote integrity, professionalism, and adherence to ethical standards.
Leverage global supply chain resources and knowledge to deliver best-in-class solutions.
Develop, and assist with the development of, new policies, procedures, and strategies and drive compliance within the organization.
Manage inter-company purchases in line with corporate objectives.
Manage logistics and inventory in line with Project requirements to minimize cost, increase efficiency and reduce obsolescence.
Ensure compliance with all regulatory requirements including import/export tariffs and documentation, trade compliance, customs, and revenue.
Manage and undertake expediting activities across all third-party and inter-company supply chains.
Qualifications
About You:
Degree or equivalent qualification in Engineering or a relevant field of study.
Minimum of 3 years experience in a position with responsibility for procurement of:
– 3rd Party Project resale materials and services.
– Negotiation of agreements including terms & conditions
Strong knowledge of procurement practices, regulations, and policies.
Strong knowledge of contract types, contractual terms and conditions, and experience in negotiating and developing contracts with suppliers.
Strong negotiation skills.
Experience in international sourcing and development of global supplier relationships.
Strong team player with experience in participation in cross-functional team improvement activities.
Ability to communicate effectively at all levels within an organization and across all disciplines.
Strong organizational skills with the ability to make decisions and manage time effectively.
Sound understanding of other business functions, particularly Project Management and Finance.
Experience in using integrated ERP systems including modern procurement tools such as SRM.
Method of Application
Interested and qualified candidates should:
Click here to apply online
Company: Hobark International Limited
Job Title: Electrical & Instrumentation Engineer
Description
 Evaluate Production Facilities / Flow-line engineering drawings & design with respect to electrical/Instrumentation architecture and systems, installation, layout and drawings, materials take-off.
Prepares electrical & instrumentation deliverables such as single line diagrams. electrical design calculations such as cable sizing calculations. lighting calculations, load flow analysis, motor starting analysis etc., specifications for electrical materials, Instrument List, I/O List, Instrument Cable schedule. Instrument Hook-Up diagram, Junction Box wiring diagram, Loop Drawing, Instrument & JB Location Layout, Instrument MTOs, etc.
Ensure effective and timely response to technical queries in compliance with set standards, company specifications and safety procedures.
Provides electrical/instrumentation engineering discipline support/supervision on project Construction activities.
Requirements
Minimum Qualification: B.Sc. / B.Eng. (Electrical Engineering) with 5 – 10 years' experience in an Engineering Organization (oil and gas related) in a similar design position.
NSE/COREN Membership required.
Use of MS Suit: MS word, MS excel, MS PowerPoint mandatory.
Working knowledge of IEC Standards and most common international standards. Knowledge of ETAP, SPI, In-tools and PDMS is an advantage.
Excellent team spirit and ability to work in a diverse team of professionals.
Individual must be adaptable and proactive, with a methodical mindset.
Fluent in English (written and spoken).
How to Apply
Interested and qualified candidates should:
Click here to apply online
Company: Eko Maintenance Limited
Job Title: Civil Engineer
Job Overview
To provide technical support to Sales and Project Department.
Duties & Responsibilities
Draft quotations, datasheet and conduct trainings with team members.
Take part in generating new applicators for site application work.
Responsible for product launch, product demonstration, training for consultants, applicators and other clients.
Handle Customer Technical Complaints.
Identify, diagnose and troubleshoot application failure
Create standard procedure for site application in relation to product technical data sheet and best practice
Sales Technical Support
Creation of method statement and application procedure for product and site application.
Collaborate with the digital marketing team to ensure all datasheet on our social media handles are up-to-date and correct
Academic Qualifications
A good First Degree in Civil or Chemical Engineering, Construction or similar.
3 – 5 years proven experience
Work Experience:
Minimum of 3 years experience in construction industry
Certification in Project Management is an added advantage
Personal Skills:
Good communication skills
Excellent team building skills
Strong interpersonal skills
Good Administrative skills
Good Analytical skills
Method of Application
Interested and qualified candidates should send their CV to: hr@costarchem.com using the Job Title as the subject of the mail.
GRADUATE ENTRY JOBS
Company: First City Monument Bank
Job Title: I.T Graduate Trainee
Requirements
Candidate must have:
A Bachelor's Degree in Computer Science or I.T. related field (Systems Engineering, Computer engineering, Computer Science, etc.) from a reputable educational institution.
0 – 1 year of experience in desktop and user management for service support.
Strong analytical and communication skills; both verbal and written.
Strong technical and practical IT skills.
Familiar with hardware support, application installation, and vendor management.
Professional certification is an added advantage, like Microsoft-related courses.
Completed the National Youth Service Corps (NYSC) scheme.
Method of Application
Interested and qualified candidates should:
Click here to apply online
Company: Stanbic IBTC Bank 
Title: Stanbic IBTC Graduate Trainee Program
Job Description
The Graduate Trainee has been designed to build capacity and create a sustainable pipeline in our Griup by developing young, talented, trainied professionals for our future.
It is an internsive program and unique opportunity for young people who are resourceful and passionate about building a fast tracked career and to help us drive our success into the future
Qualifications
Minimum of a Second Class Upper Degree in any course from an accredited institution
Minimum of five credits (Mathematics and English Language inclusive) in SSCE, GCE or NECO
Applicants must have concluded NYSC and must have the discharge certificate in hand
Applicants Date of Birth, Gender, Class of Degree must be clearly stated
Requirements:
Excellent verbal and written communication skills
Leadership skills and assertiveness
Self-motivated
Integrity and Honesty
Passionate about service
How to Apply
Interested and qualified candidates should:
Click here to apply online
Company: Cornerstone Insurance Plc

Job Title: Graduate Trainee
Requirements
First Degree in any discipline with a Second Class upper (2:1) or First class
Must have completed NYSC
0-2 years work experience
Method of Application
Interested and qualified candidates should send their CV to: Gtrecruitment@cornerstone.com.ng using the Job Title as the subject of the mail.
Company: IT Horizons Limited
Title: IT Horizons Graduate Trainee 2023
Job Description
Tech Opportunity available:
Network Design and Implementation
Intelligent Business Management design and implementation
Cybersecurity
Enterprise infrastructure design and implementation
Azure and AWS Cloud Design and implementation
Understanding Microsoft Apps and Services
Requirements
HND / Bachelor's Degree in Computer Engineering / Science or any other related course
0-2 years experience
Basic understanding of networking, cloud, server administration
NYSC completion certificate
Must Have:
Method of Application
Interested and qualified candidates should:
Click here to apply online