People & Money
Arbiterz Jobs: African Union, Qatar Airways, Standard Chartered Bank, others
Find out the right Job Opportunity for you. In this post, we have curated the best job opportunities at The African Union, Qatar Airways, Standard Chartered Bank, FairMoney, Airtel Nigeria, MTN Nigeria , Zipline
A. INTERNATIONAL ORGANIZATION
Company- The African Union 
Job Title: Protocol Officer (AfCFTA)
Purpose of Job
Support the development and deliver a range of protocol activities during events such as training/information seminars, conferences, publicity events, dinners and luncheons in line with protocol policies, strategies and programmes within the AfCFTA Secretariat
Main Functions
Assist on the following up on the activities of the division, including monitoring and evaluating progress made in line with a predefined strategic plan;
Provide support in implementation of programs, policies and procedures within the division;
Assist in conducting analysis and generate accurate reports in a timely manner for the respective Unit/Division and AU's internal use;
Provide support to senior officers in setting the overall research direction of a relevant policy area;
Participate in the organisation of relevant meetings, congresses and conferences with stakeholders;
Assist in engagement with relevant mid-level stakeholders and develop relationships as may be delegated;
Support the promotion of the activities of the Division including preparing leaflets, guidelines and fact sheets;
Provide technical support to internal and external stakeholders.
Specific Responsibilities
Assist in the preparation of protocol information guidelines for delegates and participants of AfCFTA meetings on the modalities of accreditation and seating plans
Assist in the preparation of the Diplomatic list of State Parties of the AfCFTA and keep protocol related documents of historical value and ensure their periodical update
Assist in securing and maintaining ceremonial items such as Mast flags; desk flags, car pennant and name plates of Member States are properly procured and correctly used in appropriate places
Provide protocol assistance to staff and handle in-house and external enquiries
Undertake Airport duties of welcoming/and seeing-off VIPs and other personalities at the airport, VIP lounge arrangements, etc…
Maintains working relationship with airline personnel, immigration and custom officers under the guidance of the Manager;
Oversees the work of the staff under his supervision;
Oversees the processing of Exit Visas for the departing staff;
Perform other duties as may be assigned
Academic Requirements and Relevant Experience
A Bachelor's Degree in International Relations and Diplomacy, Public Administration, Humanities or any other related discipline with 2 years of relevant work experience.
Required Skills:
Oral and written communication skills
Excellent analytical thinking and problem solving skills
Planning and organizational skills
Ability to successfully manage ambiguity
Ability to work across business units / geographies; cultural sensitivity
Proficiency in one of the AU official working languages (French, English, Portuguese, Arabic) and  fluency in another AU language(s) is an added advantage;
Language:
Proficiency in one of the AU working languages (Arabic, English, French, Kiswahili, Portuguese, and Spanish) and fluency in another AU language is an added advantage.
Oral Interview:
Strategic Insight
Developing Others
Change Management
Managing Risk
Core Competencies:
Teamwork and Collaboration
Accountable and Complies with Rules
Learning Orientation
Functional Competencies:
Analytical Thinking and Problem Solving
Job Knowledge and information sharing
Drive for result:
Continuous Improvement Focus
Tenure of Appointment
The appointment will be made on a regular term contract for a period of three (3) years, of which the first twelve months shall be considered as a probationary period. Thereafter, the contract will be for a period of two years renewable, subject to satisfactory performance and deliverables.
Remuneration
Indicative basic salary of US$25,523.00 (P1 Step1) per annum plus other related entitlements e.g. Post adjustment ( 57% of basic salary), Housing allowance US$ 21,196.80 (per annum), and education allowance (100% of tuition and other education-related expenses for every eligible dependent up to a maximum of US$ 10,000.00 per child per annum), for internationally recruited staff and a maximum of $3,300 per child per annum for locally recruited staff.
Method of Application
Interested and qualified candidates should:
Click here to apply online
Note
Only candidates who have met all the requirements of the post and have been selected for an interview will be contacted.
Only applications registered online with a complete curriculum vitae (CV) attached will be considered.
The Africa Union is an equal opportunity employer, and female candidates are strongly encouraged to apply.
Gender Mainstreaming: The AU Commission is an equal opportunity employer and qualified women are strongly encouraged to apply.
Company: Qatar Airways
Job Title: Senior Account Manager
Job Description
As part of this journey, we are now recruiting for the role of Senior Account Manager.
Based in Kano, Nigeria you will be responsible for managing relationships with Qatar Airways' customers.
You will be responsible for managing and growing existing relationships with Qatar Airways' and our customers while growing a prospect pipeline for conversions.
You will be involved with developing a successful, consistent approach to local and multinational dealing, driving maximum revenue and minimum cost of sale.
You will engage in joint sales and marketing activity to grow the level and quality of QR revenue sold through these partners and driving efficiencies in the distribution processes.
Specific Accountabilities
Develop and maintain long-term strategic relationships with Qatar Airways clients.
Prepare and execute data driven Account Development Plan(s) to achieve short, medium, and long-term mutual benefits.
Contribute to the formulation and implementation of QR sales strategy to maximize short and long term revenue opportunities, reduce cost of sale and generate channel shift where appropriate.
Review QR sales data with account portfolio to drive revenue and seek out both long term and tactical revenue opportunities.
Manage and co-ordinate projects and initiatives on behalf of the Sales Manager. Develop tactical Sales and Marketing activity in support of sales opportunities across the portfolio.
Maximize value from marketing spend and manage individual expenditure budget.
Provide regular Market Intelligence and feedback from customers and competitors.
Represent QR at trade events, promotions and sales functions, including supporting educational and familiarization visits.
Maximize sales opportunity/opportunities through value added partners i.e. Tourism Bodies, Frequent Flyer affiliates, alliance and codeshare partners.
Be part of an extraordinary story:
Your skills. Your imagination. Your ambition. Here, there are no boundaries to your potential and the impact you can make
You'll find infinite opportunities to grow and work on the biggest, most rewarding challenges that will build your skills and experience
You have the chance to be a part of our future, and build the life you want while being part of an international community.
Our best is here and still to come. To us, impossible is only a challenge. Join us as we dare to achieve what's never been done before.
Together, everything is possible.
Qualifications
Proven track record of trade and corporate account management.
5 years industry experience
Strong skills in prospecting, negotiating and closing
Strong interpersonal skills coupled with an ability to work independently and think creatively
Excellent communication skills and competency in business language.
Interested and qualified candidates should:
Click here to apply online
B. DIRECTOR/FINANCE
Company: Standard Chartered Bank
Job Title: Credit Analyst
About the job
The Role Responsibilities
Timely
While focused on the prescribed annual review cycle, analysis will also be required where material new exposure is being considered by Client Coverage. In addition, more summary analysis should be produced and disseminated quickly, where relevant
Additionally, for any BCA submission it will involve the following
Critical review of Environment and Social Risk Assessments, Appropriateness and Suitability Assessments (FM Products)
Consistency and coherence review of the Approved Account Plan, Raptor (or equivalent), Client and Group Facility Summary and Structure (including Terms and Conditions)
Active partnership with Client Coverage in completion of Risk Profile, Compliance Details, as well as proposed Covenants and Risk Triggers
Overall accountability for consistency and coherence of the complete BCA package submitted to Risk will rest with Credit Analysis and is a key element of the strategy
Business
To partner the team's two key stakeholder communities, Client Coverage and Risk, supporting the former in developing and executing their client strategies and both in respect of credit analysis-relevant matters.
Processes

Timely drafting of credit analysis as directed by the relevant Team Leader. Such analysis should be Insightful, Relevant and Succinct (see Strategy) and include the following, inter alia
Discussion of the dynamics and nature of the Client's industry, including key risk aspects
Assessment of the Client's competitive positioning within its industry
Discussion of management strength, experience and track record and corporate governance more broadly
Articulation of the Client's strategy and an assessment of its clarity and associated execution risks
Assessment of funding strategy, financial policy, treasury activity (hedging, cash management) and liquidity
Development of a current / forward year base forecast performance expectation
Assessment of balance sheet strength, alongside cashflow and profitability vulnerability, via ratio analysis and / or stress testing
Discussion of other pertinent risk aspects, including country risk, parental and/or governmental linkage/support, relative ranking of indebtedness, Fraud risk
Evaluation of risks associated with particular proposed transactions, where required
Completion of Group Mandate/BCA Part 1, Part 2, financial analysis/spreads, scorecards
Ensure use of appropriate calculator in alignment with Credit Policy for relevant approvals (e.g. Raptor, Group Aggregation Calculator)
Complete ESRA (Environment and Social Risk Assessment) Checklist
For Cat 2 lines, complete Financial Markets Appropriateness and GWWR Attribute checklist
For Cat 2 lines, Credit Term Sheet updates based on RM/Risk feedback
Supporting business on structuring deals
Documentation support on credit aspects and working with IMO on BCA reworks
Testing and Monitoring Covenants and Risk Triggers
EAR and ASTAR reporting / updates to credit
Seek pre-approval endorsements(where applicable)
Preparing country specific regulatory check-lists (where applicable)
Credit stress testing
CCC Certification
Risk Management
In respect of Clients where the role-holder is assigned as analyst
Proactive monitoring of key entity or industry-wide events and / or developments, as well as of covenants and risk triggers where applicable
Partnering Relationship Managers in pursuing their client strategies through proactive idea generation, support in preparing materials for client discussion
Partnering Risk through clear presentation of credit analysis and proposed credit grading, as well as through proactive and considered discussion of key risk aspects
Accompanying Relationship Managers on client visits, as part of general due diligence in respect of credit analysis
Acting as a broader point of expertise in respect of credit aspects with Product and others across SCB
Governance
Maintaining integrity in analysis at all times is critical. This includes frequent and iterative discussion with both Client Coverage and Risk around draft analysis, key sector / geographic trends, as well as discussion of covenants, risk triggers and the like.
Regulatory and Business Conduct
Display exemplary conduct and live by the Group's Values and Code of Conduct.
Take personal responsibility for embedding the highest standards of ethics, including regulatory and business conduct, across Standard Chartered Bank.
Lead to achieve the outcomes set out in the Bank's Conduct Principles
Effectively and collaboratively identify, escalate, mitigate and resolve risk, conduct and compliance matters.
Exercise authorities delegated by the Board of Directors and act in accordance with Articles of Association.
Key Stakeholders
Internal Relationships

GAMs, RAMs, FAMs
Product partners
CDD, where relevant
Legal, Audit and Compliance, where relevant
Physical Commodity Operations, where relevant
Risk
External Relationships:

Clients
Rating Agencies
Market Data Services providers
Our Ideal Candidate

Graduates / Graduate calibre.
MBA or CFA qualifications advantageous, but not required.
Sound knowledge of accounting and financial principles gained by experience or qualification.
Strong analytical ability, focused on the assessment and calibration of credit risk
Strong verbal and written communication skills with proven ability to work across cultures and within a dynamic environment.
Able to hold credible dialogue at all levels of the organisation, as well as with clients.
Well organized, able to multi-task and balance competing demands.
Analytical Strength

To spot emerging risks, in particular forward looking industry trends.
Gravitas

To engage with Relationship Managers and Clients alike, have the ability to challenge in a constructive manner.
Collaborative

To work in partnership with stakeholders to 'get things done', fulfilling the Job Purpose
Role Specific Technical Competencies

Financial Statement Analysis
Credit Analysis and Verification
Risk Management – Internal Controls (SIF) and C&I Credit Risk
Knowledge of Customers
Addressing Customer Needs – Products and Processes
Analytical Thinking
Industry Knowledge
Problem Management Process
Account Management
About Standard Chartered
We're an international bank, nimble enough to act, big enough for impact. For more than 160 years, we've worked to make a positive difference for our clients, communities, and each other. We question the status quo, love a challenge and enjoy finding new opportunities to grow and do better than before. If you're looking for a career with purpose and you want to work for a bank making a difference, we want to hear from you. You can count on us to celebrate your unique talents. And we can't wait to see the talents you can bring us.
Our purpose, to drive commerce and prosperity through our unique diversity, together with our brand promise, to be here for good are achieved by how we each live our valued behaviours. When you work with us, you'll see how we value difference and advocate inclusion. Together we:
Do the right thing and are assertive, challenge one another, and live with integrity, while putting the client at the heart of what we do
Never settle, continuously striving to improve and innovate, keeping things simple and learning from doing well, and not so well
Be better together, we can be ourselves, be inclusive, see more good in others, and work collectively to build for the long term
In line with our Fair Pay Charter, we offer a competitive salary and benefits to support your mental, physical, financial and social wellbeing.

Core bank funding for retirement savings, medical and life insurance, with flexible and voluntary benefits available in some locations
Time-off including annual, parental/maternity (20 weeks), sabbatical (12 weeks maximum) and volunteering leave (3 days), along with with minimum global standards for annual and public holiday, which is combined to 30 days minimum
Flexible working options based around home and office locations, with flexible working patterns
Proactive wellbeing support through Unmind, a market-leading digital wellbeing platform, development courses for resilience and other human skills, global Employee Assistance Programme, sick leave, mental health first-aiders and all sorts of self-help toolkits
A continuous learning culture to support your growth, with opportunities to reskill and upskill and access to physical, virtual and digital learning
Being part of an inclusive and values driven organisation, one that embraces and celebrates our unique diversity, across our teams, business functions and geographies – everyone feels respected and can realise their full potential.
Recruitment assessments – some of our roles use assessments to help us understand how suitable you are for the role you've applied to. If you are invited to take an assessment, this is great news. It means your application has progressed to an important stage of our recruitment process.
Method of Application
Company- FairMoney
Job Title: Head of Capital Markets
About the job
The Capital Markets team at FairMoney is responsible for raising local currency debt to finance the Company's growth in the loan book. The team has raised over $60 million over the last 2 years by creating innovative debt products and opening access to the Nigeria debt capital markets.
As Head of the Capital markets team, we expect you to come brimming with creative ideas yet have the steady hands to run a debt capital raise process end-to-end. You would be hungry to leverage your existing experience to grow, build relevant relationships, and drive the big debt fundraising ambitions of FairMoney.
You will also support other related Corporate development projects such as acquisitions and equity raises, responsibility for managing liquidity and capital risk within the Fairmoney group as well as the optimization of assets and liabilities within the Group.
As a Head of Capital Markets at FairMoney, you will be responsible for mainly, but not limited to:
Lead the development & execution of Capital raising strategy and participate in capital raising activities.
Develop and manage a pipeline of investors.
Manage the relationship with professional parties i.e. Solicitors, Financial advisers/Arrangers, Trustees, etc.
Review or prepare transaction documents.
Develop innovative funding structures for the company.
Conduct periodic competitive analyses and maintain a comprehensive view of capital market industry performance.
Support other corporate projects as may be required by the management.
Manage the Asset / Liability mismatch.
Reduce the Cost of Lending.
Optimise return on cash balances.
Forecast both short-term and long-term liquidity needs.
Determine the optimal funding mix.
Requirements

BSc in any related field. An MSc, MBA, or relevant certification is an advantage.
12+ years experience in Investment Banking/Corporate Finance in a reputable Investment Bank or Consulting firm.
Strong knowledge of the Nigerian Debt Capital Markets.
Ability to lead end-to-end execution of Debt Capital raising.
Sound analytical and presentation skills.
Robust financial modeling and excel skills.
Strong industry and HNI network.
Excellent Project management skills.
Knowledgeable about Capital Markets, the Economy, and general financial markets.
Treasury management experience.
Benefits

Private Health Insurance
Pension Plan
Paid Time Off
Work From Home
Training & Development
Recruitment Process
A screening interview with one of the members of the Talent Acquisition team for 30 minutes.
Technical interview with Henry Obiekea (MD – Lending, Nigeria) for 45-60 minutes.
Technical Interview with Yaw Mante (Head of Finance) for 45-60 minutes.
Bar raiser interview with Laurin Hainy (CEO – FairMoney) for 45-60 minutes.
 Method of Application
Company: Airtel Nigeria 
Job Title: Strategy & PMO Executive
About the job
To manage expectations of multiple stakeholders: Ensure buy-in and ownership of companywide and region level initiatives with Executive Council Members.
To Manage complex assignments / projects: Conceptualization, design and implementation of specific initiatives
To ensure timely and accurate data for Nigeria Executive Council review and suitable actions
To multitasking with crunch timelines for churning out data, reporting and analysis
To dealing with ambiguity in role definition. Requires the ability to take on roles, learn fast and come up to speed on any tasks that are assigned.
 Financial Analysis & Support
Provide strategic assistance and financial analysis support to MD & CEO Airtel Networks Limited in all business-related matters – including preparation for various reviews, external speaking assignments etc.
Liaise with Nigeria top leadership for multiple policy, process and systemic changes
Plan, coordinate & minute the strategic reviews and meetings and update the CEO on status of various initiatives to ensure that deployments & implementations take place as per the plan. Work with the Executive Council Members to proactively prepare for the reviews
Lead identified strategic projects as a program manager (design, project manage and follow up)
Engage with external bodies and knowledge forums across Nigeria – Identify suitable external forums for representation by Airtel to build and strengthen the Airtel brand in Nigeria region.
 Strategy & Financial Planning
Provide input as required and implement the strategy on specific projects and initiatives. May also be required to perform a supportive role in different phases of the strategy development.
Assist in creation of strategies and financial plans in close coordination with Nigeria Executive Council Members.
 CEO Strategic Support
Support decision making abilities of CEO by conducting detailed analysis on key strategic issues; detailed financial analysis (ROI analysis, cost/information analysis etc.), conducting internal and external analysis and research to formulate strategic opinions and recommendations.
Running the agenda and content for important meetings, conferences and forums
 Programme Management
Plan, coordinate & minute the strategic reviews & meetings and update the CEO on status of various initiatives to ensure implementations and deployments as per plan.
Review and monitor various key programs to ensure consistency with defined objectives.
Support / Networking with internal / external stakeholders
Identify suitable external forums for representation Airtel Nigeria Networks to build the Airtel brand in the region.
Network with external forums to ensure representation from the organization and thereby enhance brand preference as an employer.
Liaise with key strategic and financial authorities, bodies and agencies.
Coordinate with senior leadership in Nigeria and Nairobi for key data and information exchange and report preparation.
 SKILLS & KNOWLEDGE
Educational Level:
Must have:
A degree in Economics, Accounting or the social sciences.
An MBA or masters' degree in financial Analysis or business planning is a key requirement.
 Working Experience:
Must have:
Minimum 10 years of work experience in telecoms or financial services.
Method of Application
Click here to apply online
Company: MTN Nigeria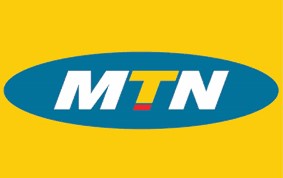 Job Title: Senior Manager Innovation
 About the job
Scan the business evaluating opportunities, customer needs and organizational capabilities with a view to addressing the threats of disruptive business models in a manner that ensures the long-term competitiveness of MTNN
Develop solutions to broad business interests with little or no precedent, that may require comprehensive and original concepts and approaches
Anticipate, define and help capture opportunities leveraging multiple sources of data: technology trends, consumer and customer insights, behavioral and attitudinal data, competitive information etc.
Drive increase in Shareholder return by ensuring that initiatives are aligned to achieve all elements on the business score card.
Drive the development of appropriate business models to deliver revenue from breakthrough ideas
Contribute to the development of financials and business case for relevant initiatives
Work with multiple sources of (often finance-related and non-related) data, integrating fact-bases and assumptions in order to develop complex financial and operational models
Evaluate opportunities for alignment to MTN strategic objectives, assess risks and determine mitigations
Lead ideation management and cultivation of Innovation mindset and culture across MTNN
Identify new partnership opportunities globally and evaluate for strategic partnerships
Build a pipeline of new breakthrough opportunities (innovation portfolio) and adopt a "fail-fast" approach to determine what can scale
Capture key industry trends and generate thought leadership reports for distribution
Provide leadership and expertise to drive MTNN's digital and agile transformation aspirations
Drive planned strategy for the successful delivery of MTN Group and MTNN transformation initiatives focusing on Customer centricity, including achievement of MTNN NPS targets.
Contribute to product life-cycle management through ownership of the product & services steerco process
Manage a portfolio of multiple projects across Divisions.
Lead the development and implementation of playbooks to embed and sustain innovation and ventures
 Method of Application
Interested and qualified candidates should:
Click here to apply online
Company: Zipline
Job Title: Government/Aviation Affairs Manager, Nigeria 
About You And The Role
Are you excited about working closely with our government and regulatory partners in Nigeria to safely bridge the gap between existing regulations and technological innovation?
We are looking for a Government/Aviation Affairs Manager to support our government affairs activities in Nigeria. You'll have the opportunity to support regulatory approval processes for cutting edge technology in new markets throughout Nigeria, as well as work with a broad range of government stakeholders – from security agencies and the CAA to utilities regulators. As a bridge between the global legal, regulatory and policy team and the Nigeria country operations team, you will have full ownership over ensuring Zipline Nigeria is safely serving our customers in seamless coordination with our partners in the government.
You will collaborate cross-functionally, listening and drawing from their expertise, experiences, and needs to drive decisions that impact Zipline's ongoing development and growth. The responsibilities on day one are big, and your success will help unlock an uncommon opportunity to open skyways for millions of Nigerians to reliable, on-demand access essential medical supplies.
What You'll Do
Partner closely with the Zipline Nigeria team and the Nigerian government to support the day to day of Zipline's various regulatory requirements and programs in Nigeria.
Work with the global regulatory and policy teams to define the best plan to execute timely and successful certification.
Support organizational regulatory approval efforts by coordinating activities of the team, monitoring progress and removing obstacles along the way.
Maintain regulatory files/databases in good order, along with the system for tracking communication with regulators.
Interface with other functional departments to influence efficient execution of projects; provide regulatory support on project teams.

What You'll Bring

You'll have at least 5 years' experience in working within the regulatory and government affairs space
You can communicate effectively (verbally and in writing) and build strong relationships with internal business teams and external stakeholders.
You'll have experience reviewing processes and documentation to ensure that the systems they depict will be compliant with applicable regulations.
You have the grit, resourcefulness, and resilience to thrive in novel, uncertain and constantly-changing business and regulatory environments.
You have either had a program management role with deep ownership of the outcome of projects or a similar role as a program manager, or systems engineer.
Must be eligible to work in Nigeria.

What Else You Need to Know
Zipline is an equal opportunity employer and prohibits discrimination and harassment of any type without regard to race, color, ancestry, national origin, religion or religious creed, mental or physical disability, medical condition, genetic information, sex (including pregnancy, childbirth, and related medical conditions), sexual orientation, gender identity, gender expression, age, marital status, military or veteran status, citizenship, or other characteristics protected by state, federal or local law or our other policies.
We value diversity at Zipline and welcome applications from those who are traditionally underrepresented in tech. If you like the sound of this position but are not sure if you are the perfect fit, please apply!
Method of Application
Interested and qualified candidates should:
Click here to apply online
C. LEGAL/OPERATIONS
Company – PwC
Job Title: Risk & Quality Associate
Job Description & Summary
A career in Risk Management, within Internal Firm Services, will provide you with the opportunity to advance and foster integrity based decision making and conduct by PwC professionals throughout our organisation. Our Risk Management Generalist – Practice Support team focuses on promoting and monitoring compliance with applicable external laws and regulations as well as internal policies and procedures to help manage PwC's regulatory, litigation, and reputational risk.
To really stand out and make us fit for the future in a constantly changing world, each and every one of us at PwC needs to be a purpose-led and values-driven leader at every level. To help us achieve this we have the PwC Professional, our global leadership development framework. It gives us a single set of expectations across our lines, geographies and career paths, and provides transparency on the skills we need as individuals to be successful and progress in our careers, now and in the future.
As an Associate, you'll work as part of a team of Risk Managers, Ethics & Compliance, helping to manage risk and drive quality. PwC Professional skills and responsibilities for this Associate level include but are not limited to:
Key Responsibilities
Identify unmitigated or partially mitigated business risks, which can result in material financial, operational, regulatory, or reputational risks for the firm
Collect and collate monthly data for Risk Appetite metrics and ensure adherence to the risk escalation guidelines for breach of limits.
Track and monitor open actions related to incidents and risk issues requiring follow-up and resolution.
Maintain all pertinent records relating to incident reporting through closure.
Prepare risk reports (monthly, quarterly and annually) to Management and ad-hoc requests for risk data/information
Monitor inherent risk profiles in the business and the control environments, and be innovative on risk mitigation and process improvement activities
Carry out responsibility for assessing compliance with firm's quality controls around client and engagement acceptance and continuance.
Monitor/ internal control compliance with firm's policy with respect to Information and Data Protection.
Perform necessary controls / safeguards to mitigate risk exposures on Anti-Money Laundering subjects, Joint Business Relationship (JBR), Acceptance and Continuance checks, etcetera.
Provide training support to staff members with navigating established risk management practices within the firm's services.
Perform periodic review and testing of all R&Q processes to monitor staff compliance with risk and independence requirementsRequired Skills and Competencies includes:

Excellent communication Skills.
Has strong multitasking, attention to details and organizational skills.
Possesses the willingness to learn and embrace change and to adapt new work techniques
Proficient in the use of Microsoft office suites.
A team player, with good self-management skills and an ability to take initiative.
Educational and Experience requirement:
First Degree in any discipline with minimum of Second-Class Upper Division.
Experience: At least 2 years' work-related experience.Travel RequirementsUp to 20%
Available for Work Visa Sponsorship?
No

Government Clearance Required?
No
 How to Apply
Interested and qualified candidates should:
Click here to apply online
Company- Sun King
Job Title: Vice President, Public Policy and Government Relations 
About the job
About Sun King
Sun King is the world's largest off-grid solar energy company, combining cutting-edge product design, fintech, and grassroots field execution to deliver energy access for the 1.3 billion global consumers who lack access to a reliable electrical grid.
Sun King designs, installs, and finances rooftop solar energy products with the focus of providing clean, dependable and ultra-affordable electric power to all off-grid homes everywhere. Through their network of 250 stores and 8,000 field sales and installation agents in seven African countries, they sell their Sun KingTM-branded solar energy systems directly to off-grid residential clients. They provide 'pay-as-you-go' financing to make solar affordable. Sun King solar products have provided modern light and energy to over 80 million people. They're the largest pay-as-you-go solar provider in the industry, with over 3 million PAYG clients and over 100,000 new clients being added each month. To date, their customers have cumulatively saved more than $4 billion in fuel-based energy costs
Sun King's 2,000 global employees work in specialities spanning product design, data science, logistics, customer service, sales and many more—all with a passion for serving off-grid families.
Find out more about Sun King by visiting their website.
About the role
Governments across Africa have realized that renewable off-grid solutions (solar-powered energy
systems installed in individual homes, avoiding costly electrical-grid infrastructure) are the fastest and cheapest way to bring energy to a billion under-served consumers. Programs to incentivize this approach through long-term energy sector planning, improved regulation, tax incentives, and subsidy programs are rapidly gaining popularity.
As Vice President, Public Policy and Government Relations, you will engage with governments, industry, and multilateral development banks to guide public policy and support programs that influence the expansion of off-grid solar energy in Sub-Saharan Africa and Asia. Reporting to the CEO, you will advise governments and partners on global energy policy and drive development through innovation to impact the lives of a billion under-served consumers and shape the global energy transition to clean energy.
 Key Responsibilities:
Understand, prepare for, and influence regulation
Build a detailed understanding of potential changes in regulation that will impact sales and end-consumer-financing of off-grid solar products.
Analyse market barriers and deficiencies that slow market development.
Help design policies and regulation that provide an enabling environment.
 Engage with governments, multilateral development banks, and other stakeholders
To optimize subsidy programs (typically results-based-financing grant programs designed as supply- or demand-side subsidies) to contribute to the sustainability, clarity, transparency, efficiency and flexibility of these programs.
To develop enabling policies and support programs that help reduce CO2 emissions, drive financial inclusion, support quality standards, and improve consumer awareness to accelerate energy access (SDG7) and the transition to clean energy (SDG13).
Regularly meet with public policymakers (at government energy agencies and in development finance institutions), especially across sub-Saharan Africa including Kenya Nigeria, Tanzania, Uganda, Zambia, and Mozambique.
Attend public policy events.
 Contribute to Sun King's thought leadership in the global off-grid industry
By developing strategies and creating consistent content (in collaboration with Sun King's communications team) that leverages Sun King's expertise and ability to innovate for energy access.
 Does this sound like you?
10+ years of experience in related fields, impacting public policy in Sub-Saharan Africa (with particular focus in East & West Africa) and/or development/multilateral financing, with a wide network and familiarity with practical engagement in these organizations.
Excellent written and verbal communication skills, including experience leading conversations with government officials and development-finance institutions / multilateral development banks.
Commercial orientation, ideally including experience working in industry, understanding commercial plans and predicting the future needs of business with an entrepreneurial mindset.
Strong strategic mindset with a proactive attitude while demonstrating cultural and political sensitivity.
A four-year or advanced degree (preferred) in a related field.
How to Apply
Interested and qualified candidates should:
Click here to apply online
Company- The African Union 
Job Title: Senior Legal Counsel – General Legal Affairs
Purpose of Job
Advise on general law issues and manage the legal issues of all areas of AfCFTA Secretariat
Main Functions
Provide advice to ensure the proper implementation of the AfCFTA Staff Regulations and related laws covering the working conditions of AfCFTA Secretariat staff
Assist in the fundraising process, prepare materials, partnership agreements, advise and document management and compensation agreements, and conclude fundraising transactions
Mitigate labor disputes, including assisting the General Secretary in handling administrative matters
Manage, monitor and provide proactive support and advice on all aspects of existing and emerging legal issues and risks
Advising on data protection legislation and ensuring compliance with the applicable legal framework
Advise the Legal Department in the performance of its duties on general legal matters.
Responsible for the overall supervision and management of the Division.
Ensure creation of an inspiring work environment to enable staff development and professional progression.
Specific Responsibilities
Provides strategic and tactical advice to, and working as an integral member of AfCFTA Secretariat negotiating teams on particular transactions towards:
negotiating a relationship;
drafting and/or revising and advising on the content of contractual documents setting out the terms and conditions of particular relationships;
negotiating on the specific terms and conditions of contractual documents,
advising on legal aspects of the termination or wind-down of ongoing relationships.
Advises on a range of current legal issues impacting AfCFTA Secretariat by reviewing issues, ascertaining applicable and appropriate legal and risk management practices, and recommending courses of action to AfCFTA management.
Perform any other relevant duties assigned by the immediate Supervisor.
Academic Requirements and Relevant Experience
Master's Degree or equivalent in International Law (Public International Law, Law of International Organizations) with Twelve (12) years of relevant and progressively more responsible experience in the legal field.
Seven (7) of these years should be at the senior management level and five (5) should involve a supervisory role
Required Skills:
A demonstrated ability to initiate and promote collaborative approaches between geographically and culturally disparate partners
Ability to establish and maintain effective partnerships and working relations both internally and externally
Ability to develop and delegate clear program goals, plans and actions, that are consistent with agreed strategies
Ability to delegate the appropriate responsibility, accountability and decision-making authority with regard to performance management and professional development
Ability to effectively lead, supervise, mentor, develop and evaluate staff
Proficiency in one of the AU working languages, fluency in another AU language is an added advantage
High degree of independence, maturity and initiative
Ability to handle challenging questions and difficult stakeholders
Ability to manage time and prioritize work
Be flexible, adaptable and open to change
Proficiency in one of the AU officials working languages (Arabic, English, French, Kiswahili, Portuguese and Spanish) and fluency in another AU language(s) is an added advantage;
Leadership Competencies:
Strategic Perspective
Developing Others
Change Management
Managing Risk
Core Competencies:
Building Relationships
Foster Accountability Culture
Learning Orientation
Communicating with impact
Functional Competencies:
Conceptual Thinking
Job Knowledge and information sharing
Drive for Results
Fosters Innovation
 Tenure of Appointment
The appointment will be made on a regular term contract for a period of three (3) years, of which the first twelve months shall be considered as a probationary period. Thereafter, the contract will be for a period of two years renewable, subject to satisfactory performance and deliverables.
Remuneration
Indicative basic salary of US$  50,746.00 (P5 Step1) per annum plus other related entitlements e.g. Post adjustment ( 57% of basic salary), Housing allowance US$ 27,290.88.00 (per annum), and education allowance (100% of tuition and other education-related expenses for every eligible dependent up to a maximum of US$ 10,000.00 per child per annum), for internationally recruited staff and a maximum of $3,300 per child per annum for locally recruited staff.
Method of Application
Interested and qualified candidates should:
Click here to apply online
Note
Only candidates who have met all the requirements of the post and have been selected for an interview will be contacted.
Only applications registered online with a complete curriculum vitae (CV) attached will be considered.
The Africa Union is an equal opportunity employer, and female candidates are strongly encouraged to apply.
Gender Mainstreaming: The AU Commission is an equal opportunity employer and qualified women are strongly encouraged to apply.
Company- OPay
Job Title: Legal Counsel
Key Duties / Responsibilities
Responsible for the legal affairs management of the company and providing legal consultant services.
Establish company legal management and contract management framework. Analyze, report & manage legal risks for business lines including (but not limited to) core-tech, fintech-related agreements.
Responsible for drafting, reviewing contracts and relative documents for new & ongoing business transactions
Cross collaboration with other departments
Provide legal support for e-commerce and digital marketing initiatives
Ensure onboarding and training of new business partners, and reinforce with existing business partners, to help drive value, discipline and assist business partner understanding of risk management and mitigation involved in the contract negotiation process.
Develop expertise in relevant legal regimes, including data privacy laws and industry standards and intellectual property, in order to facilitate regulatory and internal compliance.
Provide general legal advisory in company legal affairs and disputes.
Manage external law firms and legal consulting.
Other duties assigned by superior.
Requirements
Minimum of LLB.
Certificate of Call to the Nigerian Bar (BL)
5 – 6 years' post-qualification experience.
Experience in a FINTECH or financial Services industry is desired
Extensive knowledge of the Nigerian laws, regulations and policies.
Depth and familiarity with the financial services industry, fintech regulations and policies.
Excellent grasp of legal research, advisory and analysis.
In-depth communication skills – drafting, review, negotiation.
Excellent logic and comprehension, excellent organizational and communication skills.
Excellent problem-analysis and problem-solving skills.
Great command of English (written, spoken).
Excellent team leader.
Highly motivated and achievement oriented.
Genuine interest in digital platforms, financial technology services and innovation.
How to Apply
Interested and qualified candidates should:
Click here to apply online
D. IT/ENGINEERING
Company- Holcim
Job Title: Quality Assurance Chemist
Overview
The QA Chemist is responsible for the testing of all physical and mechanical parameters of the raw materials, intermediate/finished product & contemporary brands according to the Nigerian Industrial Standards.
Responsibilities
To abide by the 5 Mandatory Holcim Health and Safety Rules to guarantee safety at the workplace and as a condition for employment.
To be totally compliant with all safety rules, procedures & policies and work safely at all times by using all relevant PPEs for each job.
To carry out all physical/mechanical tests of cement according to NIS specifications
To carry out all chemical tests of cement according to NIS specifications
To supervise the sampling and undertake the analysis of all raw materials (quarried and received)
To supervise the sampling and undertake the analysis of all delivered fuels to the quarry, plant & the Calabar Grinding Station
To undertake simple routine maintenance for all equipments in the Physical, Chemical & Sample Preparation Labs and to maintain such maintenance records
To update & preserve all test records in hard copy and in electronic forms
To call for and support maintenance teams during corrective/preventive maintenance of all laboratory equipments
To maintain and update inventories for all equipments, spares, chemicals, materials, instruments and any other items as may belong to the Quality Assurance & Control Dept
To report stock levels regularly to the Laboratory Manager, raise purchase orders on approvals and follow up the entire process with the procurement department to ensure prompt deliveries.
To be available and prepared at all times to work in the process control function by executing duties in the concrete lab carryout Holcim cone analysis or as may be required by the Laboratory Manager and or the Quality Manager
To supervise and coordinate the activities of sample preparation room and concrete lab.
To undertake analyses of all other samples (special or non-routine samples) as may be demanded from time-to –time by the Laboratory Manager & the Quality Manager
To carry out any other duty/assignment or work in any function as may be required due to demands by the Laboratory Manager and/or the Quality Manager
Educational Qualifications
University or Polytechnic qualification from any one of the following disciplines: Natural/Physical/Applied Sciences, Engineering
NYSC Discharge Certificate or Certified Letter of Exemption (mandatory)
Experience:
Has worked as an Assistant Shift Chemist and Quality Assurance Chemists within the Organisation
Has previously worked as a Chemist in any cement manufacturing company
Has previously worked in any Manufacturing Laboratory as Quality Assurance.
Knowledge & Skills:
Technical / Functional Skills:
Ability to perform chemical analyses with both classical and modern methods.
High proficiency in MS Word, MS Excel and MS Power Point
Good presentation skills
Behavioral Competencies:
Ability to perform effectively even under pressure and to meet deadlines with a high level of accuracy
A strong analytical capability to make interpretations based on a large sets of data and to draw up valid conclusions based on proven scientific premise
Excellent oral & written communication skills at all levels
Leadership and Managerial Abilities:
Ability to quickly accept responsibility in a new and challenging situation and to work with minimal supervision
Good interpersonal skills and able to work effectively in a team with excellent followership & leadership potentials
Language Requirements:
Professional Proficiency in English Language
How to Apply
Interested and qualified candidates should:
Click here to apply online
Company- Airtel Nigeria
Job Title: Lead, Carrier Management – Voice & Data
Job Purpose
To plan and achieve the target revenue from the carrier and international businesses relating to voice and data, while also ensuring effective management of Airtel Nigeria's relationship with all signed global accounts & carriers.
Key Accountabilities
Revenue Generation (Voice & Capacity etc):
Develop strategies/plans to build and achieve the target revenue from international carrier businesses.
Rigorously plan and monitor activities to ensure Carrier's revenue contribution to total company revenue is as per AOP.
Increase share of international carrier business and revenues for Airtel Nigeria.
Ensure critical business KPI's are met i.e. Revenue, NR/GR, profitability, market share.
Support Retail/Marketing by managing international termination cost and driving profitability.
Deal management, swap negotiations and market making activities to generate revenue in line with AOP.
P&L analysis and management.
Business Growth & Expansion:
Acquisition of global and regional accounts with a view to obtaining new business and achieving incremental Enterprise revenue.
Account management of OPCO/Global/other carrier defined partners.
Upsell new services to Global accounts and Interconnect partners.
Drive most commercially efficient and quality focused carrier relationships.
Continuously identify new business/products and means of driving revenue for International carrier business.
Grow international traffic/capacity and achieve the desired share of total international traffic/capacity.
Create and manage sales pipelines to deliver bookable revenues.
Ensure/Enable growth of market share for the outgoing international voice minutes for the company in conjunction with marketing team.
Carrier Industry Awareness:
Identify and pursue new interconnections.
Building alliances with strategic partners in the international space and locally.
Understanding and Application of Tariff/Trading Agreements
Negotiate and manage commercial agreements.
Client Relationship Management of accounts (OPCO's & Others).
Represent Airtel NG at relevant international events.
Programme Efficiency:
Administration of termination rate agreement and business development proposals.
Negotiate commercials/termination rates and manage commercial agreements.
Coordinate & negotiate the establishment of service agreements with all Global/OPCO/carriers accounts for voice, data & other services up to sign off with management.
Performance management, reporting, tracking and analysis for carrier related products/lines.
International traffic studies, transit traffic and traffic quota allocation and other reports.
Ensure proper reconciliation of financials in conjunction with the Finance team and also ensure contract terms are kept.
Dispute resolution.
dentify business risk relating to carrier/transit lines of business and engagement with internal stakeholders and support teams to manage such risk.
Train and mentor team members.
Operations (Networks, IT, Finance):
Manage day-to-day activities for international voice & VAS services for retail and transit business (Internal & External).
Destination pricing and monitoring for transit and retail businesses.
Rate sheet generation for all partners as required (daily/weekly/monthly).
LCR generation.
Rate sheet management (Incoming and Outgoing) and implementation across systems.
Co-ordination of voice related activities/projects across different units – I.T, Networks, Finance etc.
Management of carrier application tool, develop roadmap for upgrade and its efficient usage across business units in Airtel (i.e NovaTel).
Capacity management (Trunk optimization and drive expansion as required).
Monitor, manage and ensure quality of service (QoS) for voice related products for retail, transit and other services under the scope of carrier & transit.
Skills & Knowledge
Educational Level:
Bachelor of Science Degree or equivalent in IT, Engineering or Telecom field with Training in Project Management, Business Skills, Marketing
A professional qualification will be an advantage i.e. MBA, M.Sc.
Working Experience:
Minimum of 8 years of work Experience with ~ 3 years in Marketing/Carrier business
~ 3years of relevant experience in Telecom with
Knowledge and experience in managing carriers, roaming and international business is a prerequisite.
How to Apply
Interested and qualified candidates should:
Click here to apply online
Note
Due to the high volume of applications, we are unable to notify unsuccessful applicants.
If you have not been notified of the outcome of your application within two weeks of the closing date, please assume you have not been successful on this occasion.
Airtel is an Equal Opportunity Employer and is non-discriminatory on the basis of race, gender, disability, ethnic grouping.
Company – Jubaili Bros Engineering
Job Title: Team Lead Engineer (Production and Maintenance)
Job Overview
The Ideal candidate will be saddled with the responsibility of managing the Production teams' work by planning and coordinating among them, setting their production schedules, analysing production reports, implementing new designs, and controlling quality & Maintenance.
Role holder will further seek to increase the company's production capacity, improve production quality, and eventually ensure customer satisfaction.
Responsibilities
Contribute to the development of departmental strategy as cascaded down from the functional strategy and oversee its implementation within own section and its operations, in order to ensure vertical alignment and horizontal integration with other interfacing departmental strategies across Jubaili.
Manage the sectional team of direct and indirect reports through effective recruitment, development, performance management, and succession planning, in order to maximize team performance and achieve sectional objectives.
Manage the section's daily operations by providing expertise, enabling teamwork, and aligning processes, in order to achieve high performance standards and meet established targets.
Manage and distribute the work amongst the different production teams, by specifying production plans, reviewing the production requests and shipping plans, and providing approvals as needed, to ensure production flows smoothly and in a fast timely manner.
Set production schedules for the production teams, after studying received production requests with the specified delivery dates, and comparing the upcoming orders versus the production capacity, to ensure no delays in delivery.
Analyze production reports through comparing produced vs. procured quantities, reviewing the peak time of production vs. the number of hours invested and those lost, and devising plans to improve production process, in order to understand points of strengths and weaknesses and have a more efficient and effective process.
Oversees the implementation of new designs, by searching for new and updated products and parts, utilizing technology in the production, and customizing the designs to suit customer needs and be up to date.
Supervise the delivery of high-quality production, through seeking high quality items, providing trainings to the production teams, requesting good quality equipment, and assigning an internal quality control team, to ensure sets are produced with precision and minimal defects.
Supervise Goods–IN check (Check-in) to Warehouse in order to make sure all material received are up to product standard and could be used within production at any time.
Review and control the preventive & corrective maintenance operations taking place within production warehouses. Control the inventory and orders of machinery spare parts. Relate with machines manufacturers when necessary.
Ensure Audit is carried over on all processes inside production and maintaining safe, clean and organized workplace.
Qualifications / Skills
Technical / University Degree in Mechanical Engineering.
7 to 10 years progressive experience in a power generating/manufacturing industry.
3 years of which in a supervisory role
Excellent verbal and written communication skills.
Remunerations / Benefits
At Jubaili Bros Engineering we understand that people are the heart of business, so we prioritize a healthy work environment and organization culture. We offer a wide range of competitive benefits in areas including but not limited to:
Pension
Competitive annual leave plus bank holidays
Health insurance
L&D training
Annual Bonuses
How to Apply
Interested and qualified candidates should:
Click here to apply online
Company: Ascentech Services Limited
Job Title: Mechanical Design Engineer
Job Summary
The Mechanical Engineer follows the undergoing Designs and attends site inspections while hecontrols/supervises the MEP contractors.
Follow up with the day-to-day activities on site making sure that the progress is completed according to approved drawings and approved material submittals.
Project management abilities are also required.
Tasks and Duties
Job/Duties Specifications:
Design & Drafting of Mechanical Systems including, but not limited to, Water Supply (Hot & Cold), Water treatment Plants, Soil & Waste drainage, Sewage Treatment, Rainwater drainage and HVAC, etc.
Contributing to overcoming technical challenges on projects and providing guidance to less experienced team members
Preparing well-reasoned and well-presented technical content for inclusion in key project documents, e.g. tender documentation, engineering designs, feasibility reports or technical specifications
Communicating openly and effectively with team members
Ensure the proper execution as per the approved shop drawings (Site inspections are required)
Explain the work methodologies to the work and supervising force to ensure that the work is done as per the requirements
Reporting to the General Manager regarding daily progress of work and plan for the next working days
Informing the ProjectManager(Contractor's Side) and the General Manager regarding material status on the site and preparing the requirement for the upcoming period
Design systems incorporating power distribution, grounding, lighting, control systems, and equipment specification and selection
Take responsibility for mechanical engineering tasks, and perform associated calculations and analysis
Carry out/Supervise all relevant testing before commissioning and handing over
Supervise the Contractor's evaluation done for mechanical engineering/construction matters
Analyze work non-conformities and provide recommendations and guidance for resolution.
Inspect received material in the site
Ensure that all reporting personnel follow all company policies and procedures.
Participate in the technical and commercial evaluation of bids
Review/present claims for variation orders and provide input
Analyze engineering problems and offer resolutions
Review & issue material submittal statuses and recommendations
In addition to working on consultancy assignments, the successful candidate will be expected to:
Develop and consolidate client relationships
Develop and consolidate networks within relevant client sectors
Develop an understanding of relevant sectors and keep up-to-date with developments and innovations within those sectors
Represent the firm at seminars, conferences etc.
Contribute to the expansion of company and its professional standards
Be a potential candidate for the position of "Head of mechanical Division"
Minimum Requirements
Educational Background:
Bachelor's Degree in Mechanical Engineering(minimum)
Related Work Experience:
Six to 8 years of experience in other consultancy firms located in Nigeria
Languages:
Person Specifications
The following skills and attributes are essential:
Ability to plan, prioritize and carry out tasks in an orderly and well-structured way.
Cooperative and flexible approach to work, both in terms of time and methods, with a willingness to embrace change.
Confidentiality, discretion, professional integrity
Self-confidence and ability to innovate.
NSE & COREN Certified Engineer
Direct personal experience in engaging with external regulatory authorities.
Skills and Competencies:
Proficient in the use of internet, email and Microsoft Office tools
Proficient in use of AutoCAD, Revit, HAP, Design Builder
Personality Traits:
Clear and precise communication skills
Method of Application
Interested and qualified candidates should send their CV to: cv@ascentech.com.ng using the Job Title as the subject of the mail.
E. HEALTH
Company: Family Health International
Job Title: Project Director
Project Description
The Maximizing Options to Advance Informed Choice for HIV Prevention (MOSAIC) project is a five-year global project funded by the U.S. President's Emergency Plan for AIDS Relief (PEPFAR) through the U.S. Agency for International Development (USAID) to help women prevent HIV by accelerating introduction and scale-up of new and emerging biomedical prevention products.
MOSAIC works globally and across multiple countries in sub-Saharan Africa to implement user-centered research and research translation efforts to identify, understand, and remove barriers to new product introduction, access, and use; coordinate and provide technical assistance to global, national, and subnational stakeholders to expedite product launch and scale-up; and strengthen the capacity of a wide range of local partners to perform essential functions that support the introduction of HIV prevention products.
Job Summary
The MOSAIC Nigeria Project Director will have overall responsibility for the implementation and oversight of all aspects of the MOSAIC project in Nigeria, including managing the planning, execution, monitoring and reporting of project activities, providing leadership to the project team, overseeing research activities, and establishing and maintaining partnerships with stakeholders.
S/he will serve as the primary point of contact for the project liaising closely with donor representatives, Ministry of Health, local partners, and other stakeholders. S/he will report to the Country Director.
Accountabilities
Responsible for creating, promoting, and maintaining safe and equitable work environments for all personnel, including a harassment- and violence-free work culture, and systems for safeguarding project participants.
Provides research, technical and management leadership to the project team, ensuring clarity over plans and priorities and encouraging effective teamwork
Plans, directs, and coordinates MOSAIC activities to ensure that goals and objectives are accomplished within prescribed time frame and funding parameters.
Manages the country-level workplan and budget development process
Mentors and trains staff on research and evaluation design, methodology, implementation, analysis, and reporting
Establishes work plans, project teams, and SOPs to meet project goals and ensure compliance with policies.
Provides guidance and training to managers and staff to achieve project goals.
Establishes and maintains partnerships with internal and external stakeholders on project matters
Oversees production of timely and accurate reports to FHI 360 and donor as required, including responding promptly to requests from donor
Oversees the financial management and operations of the project, including expenditure monitoring, pipeline projections and subaward management
Responsible for induction of project staff, ensuring their familiarity with mandate values, quality standards, policies and project objectives and their individual responsibilities in upholding these standards and policies.
Supports performance management and professional development of direct reports, including ongoing feedback, coaching, and career support.
Requirements
Education:
Master's Degree or its International Equivalent in Public Health, Nutrition, or related fields; Medical or Doctorate Degree preferred
Project Management (PM) Certification preferred
Experience:
Requires 10+ years of relevant experience with project management principles and practices (including 5+ years of line management experience).
Proficient with applicable rules, regulations, and policies associated with international development and non-governmental organizations (NGOs).
Demonstrated experience in HIV and/or sexual and reproductive health project management and implementation.
Demonstrated experience working with the Ministry of Health
Demonstrated strategic planning, staff development and capacity building experience.
Demonstrated experience in leading and managing complex projects that are strategic in nature and national/international in scope.
Demonstrated ability to work effectively with international donors, government counterparts and project stakeholders.
Must be able to read, write, and speak fluent English, fluent in host country language.
Experience operating in insecure environments.
Experience working in a non-governmental organization (NGO).
Applied Knowledge & Skills:
Comprehensive knowledge of theories, concepts and practices with project management, process development and execution.
Excellent and demonstrated project management skills.
Excellent oral and written communication skills.
Strong influencing and negotiation skills.
Strong consultative skills.
Strong critical thinking and problem-solving skills to plan, organize, and manage resources for successful completion of projects.
Ability to motivate, influences, and collaborates with others.
Ability to build positive local working relationships with local communities, district government officials, UN and where appropriate, donor representatives.
Problem Solving & Impact:
Decisions and actions have a significant impact on management and division operations.
Problems encountered are complex and highly varied.
Exercises judgment to meet business strategies and develops objectives that align with organizational goals.
Strong analytical and problem-solving capabilities.
Supervision Given/Received:
Sets goals and budgets for projects and leads department in achieving strategic goals.
Leads coordination of resources for ongoing project and addresses/resolves project issues.
Travel Requirements:
Method of Application
Interested and qualified candidates should:
Click here to apply online
Company: eHealth Africa
Job Title: Manager, Proposal Development
Purpose of the Position
We are looking for an eloquent, persuasive Proposal Development Manager (PDM) to join our new business development and strategic engagement team with the purpose of coordinating and supporting the writing of quality proposals and business concept notes.
The PDM's responsibilities also include evidence gathering and research to support situation and contextual analysis for each proposal.
Evidence gathering will also entail part of pre-work activities to inform business decisions to proceed with proposal development.
The PDM would be involved in technical writing, formatting and packaging of the final application according to eHA and funder policies, including running appropriate quality and administrative checks ahead of submission.
To be successful as eHA's PDM, you should be articulate, have excellent writing and communication skills, and must be able to work under pressure to meet demanding deadlines. Ultimately, we are in need of a top-notch proposal writer who is consistent and poised for quality, detail-oriented, and able to write in a factual, convincing manner.
Key Responsibilities
Analyze solicitations issued by bilateral and multilateral organizations, government and related agencies, foundations and the private sector.
Collaborate with the Deputy Director of Programs to assess strategic importance of identified business opportunities and determine potential requirements for a viable business .
Explore and develop consortium partnership options where applicable, and provide concrete recommendations to inform decision-making about the opportunity.
Coordinate the development of professionally written proposals and pitch content that superbly articulates eHA's value proposition and win themes. The job holder will directly manage and enforce the use of eHA's Technical Proposal and Budgeting Pre-Work Tool.
Participate in the development of technical value propositions, program area strategies and contribute effectively in articulating the win themes.
Directly responsible for rewriting or editing technical proposals following inputs from the technical writing team and external subject-matter experts.
Lead in development of administrative requirement sections of technical proposals such as the management plan, organizational capacity statement, sustainability plan and staffing, and related areas as specified in any RFA/P release.
Lead in developing and formatting of proposal writing templates and other related templates to guide proposal development.
Coordinate the preparation and delivery of scoping assessments for all high value awards, and as well ensures the delivery of quality design workshops and other ideation meetings.
Contribute to identification and recruitment of key personnel, preparation of job descriptions for strategic roles; participate in interviews; including reviewing CVs and developing profile of key roles as part of submission requirements.
Proactively develop and manage a network of subject-matter experts necessary to support development of high value proposals.
Develop internal team capacity on different aspects of technical and proposal writing, including contextual analysis, logical framework and value proposition.
Requirements
Master's Degree or its equivalent is highly desirable.
At least ten (10) years of experience in successful business and proposal development including multi-year, multi-million/complex solicitations for international donors such as the US, UK government and other multilateral organizations, large foundations, and/or corporations.
In-depth knowledge on technical and business priorities of diverse donor agencies (including USAID, CDC, GAVI, NIH).
Experience with European development assistance, particularly the U.K. Foreign Commonwealth and Development Office, and/or major charitable foundations based in the US and Europe are highly preferred.
Proven skills in writing and editing proposal content within a professional and credible manner with evidence of successful wins.
Experienced in leading capture planning, storyboarding sessions, participating in key review meetings / final document review, content sign-off, and document production.
Medium level working knowledge of digital solutions and technology space with foundational competencies in the health sector.
Forensic attention to detail and meticulous proof-reading skills.
Language Ability:
English is the spoken and written language.
Ability to read, analyze and interpret general business periodicals, professional journals, or government regulations.
Ability to write reports, business correspondence, and procedure manuals. English is the spoken and written language
Ability to effectively present information and respond to questions from executive and senior managers, employees, the general public and clients/partners.
Method of Application
Interested and qualified candidates should:
Click here to apply online
Note: Qualified female candidates are encouraged to apply.
MID-LEVEL JOBS
Mid-Level Jobs at: PiggyTech Global Limited, eHealth, Sujimoto Construction Limited, Ayoola Foods, Airtel Nigeria.
 A. SALES/MARKETING
Company: PiggyTech Global Limited
Job Title: Product Marketing Executive
About the Role
We are looking to hire a Product Marketing Executive, who will be responsible for studying our products and identifying key features that will attract our target audience, and developing effective marketing strategies that promote our product value to our customers.
This is a cross-functional role and you will collaborate with highly talented individuals from different products and across the Engineering, Business Development, Content, and Design teams who have a track record of successfully building the brand.
Who are we looking for?
Someone who:
Is genuinely passionate about understanding the brand and how it translates into the customer experience.
Is committed to excellence and ensuring the team is successful.
Will create and execute innovative strategies, and marketing plans that drive awareness, engagement, and product adoption.
Will collaborate closely with the content and design team to guide and develop the ideal content and positioning for outbound programs. Also, ensure that product narratives resonate with our customers and speak to their challenges.
Is detail-oriented, and uses qualitative and quantitative data to obtain insights into customers' usage of our product's features.
Understands the competitive landscape. How the market is positioned, what our value advantage and key product market differentiators are.
Will serve as a key partner to the product management and engineering teams, help to craft and modify our roadmap based on customer and user feedback, as well as market and competitive trends.
Will be involved with planning product launch events and other experiential marketing activities.
Requirements
3 years work experience in a data-driven Product Marketing role.
You have experience with customer segmentation, market analysis, and building business cases to improve the customer and user experience.
Familiar with product marketing tactics (e.g. integrated marketing campaigns).
Experience in working with a high-growth (fintech) startup or marketing agency is a plus.
Method of Application
Interested and qualified candidates should:
Click here to apply online
Note: Equal opportunity: We strive to be an equal opportunities employer (EoE), and commitment to this process will be expected. Our workplace is diverse, and we model this after our culture of openness and collaboration. We prohibit all forms of discrimination and harassment of any kind.
Company: eHealth
Job Title: Digital Marketer
Job Description
The Digital marketer is needed to help maintain an online presence for the company by marketing and engaging our products/services through our social media platforms.
Responsibilities
Develop email marketing campaigns directed at the different segments of our client base
Plan and execute all web, search engine optimization and display advertising campaigns
Develop and implement a social media marketing strategy
Develop and execute content marketing strategies
Measure and report the performance of all digital marketing campaigns, and assess against goals (ROI and KPIs)
Liaise and build relationships with media/digital advertising agencies
Research trends in digital marketing and makes recommendations for strategic growth
Support content development.
Qualification and Skills
Educated to at least a Degree level.
At least one year of experience in digital marketing.
Experience in commercial activities in a technology or health setting would be advantageous but not a requirement.
Good knowledge of all different digital marketing channels
Good knowledge and experience with online marketing tools
Best practices, hands-on experience with SEO, Google Analytics etc.
Method of Application
Interested and qualified candidates should:
Click here to apply online.
Note
Select your position of interest and submit your application.
Kindly ensure you upload an updated CV.
Applicants must have a diverse portfolio demonstrating mastery of craft and a track record of results to be included on their resume or presented when required.
 3. Company: Sujimoto Construction Limited
Job Title: Sales Manager
Job Description
Designing and implementing a strategic sales plan that expands the company's customer base and ensures its strong presence.
Tracking, collecting, and interpreting sales figures and reporting
Build and promote strong, long-lasting customer relationships by partnering with them and understanding their needs.
Identify emerging markets and market shifts while being fully aware of new products and competition status.
Contract negotiations for resales of existing properties.
To manage the portfolios of clients.
To suggest investment plans to the clients depending on their preferences and budget.
To identify potential clients and schedule a meeting for sales and marketing.
To present the information regarding products and services offered and also suggests custom solutions.
Maintain existing clients and generate new clients to achieve revenue goals.
Conduct customer satisfaction surveys and recommend ways of improving client satisfaction.
Work with HOD to ensure the company meets clients' expectations.
Researching and pursuing new business opportunities.
Establish and maintain relationships with clients.
Requirements
B.Sc / M.Sc in Business Administration or a related field.
Excellent negotiation and closing skills.
Successful previous experience as a sales representative or sales manager, consistently meeting or exceeding targets.
Proven ability to drive the sales process from plan to close
Strong business sense and industry expertise
Excellent mentoring, coaching and people management skills.
Method of Application
Interested and qualified candidates should send their CV and Social Media Handles to: best@sujimotonig.com using the Job Title as the subject of the mail.
4. Company: Ayoola Foods
Job Title: Regional Sales Manager (East)
Job Description
An FMCG group located in Ipaja, Lagos currently in need of a Regional Sales Manager (Modern Trade) who will be responsible for driving profitability for the company across Modern Trade distribution channels & Institutions including Supermarkets, Hotels, Restaurants, Canteens, Schools, Cooperatives in Lagos and Major cities across Nigeria.
The Job description includes, but is not limited to the following:
Prepare monthly, quarterly and annual sales forecasts for Modern trade & Institutions
Sales target achievement via monthly, quarterly, half yearly and annually target as set by Management.
Manage Merchandisers across the Modern Trade channel
Must be constantly in touch with the Supermarkets and maintain good rapport with store managers and Merchandisers in ensuring a strong visibility and better shelf space for all company's products in all sales outlets.
Conduct market surveys and competitive watch, identify trends that affect current and future growth of sales and profitability and advise the Management accordingly
Prepare the Modern Trade sales strategy & growth plans in line with business strategy
Align and execute trade marketing and trade promotion interventions with the modern trade sales strategy and overall business strategy.
Driving operational efficiency for modern trade channels and institutions, including Supermarkets, Hotels, Restaurants, Canteens, Schools, and Cooperatives.
Monitoring performance of company's products across all Major supermarkets across Nigeria
Work within allocated promotional cost and ensure effective spending in driving sales and brand building.
Leading resource for planning and negotiating for in-store activations, merchandising, sell-out plans for all company's products in the Supermarkets, Hotels, Restaurants, Canteens, Schools, and Cooperatives
Manage and review outstation outlets through frequent market visits and liaising with local Sales Management
Work closely with Key Account Managers in achieving the company's objective and vision
Resolve customer's trade issues, complaints and operational matters
Any other function as may be assigned by the Management to achieve the company's goals
Requirements
Candidates should possess a Bachelor's Degree
The preferred candidate should have had a similar experience in the FMCG industry with at least 5 years of work experience in a similar role.
The ability to drive with a Valid Driver's License is an added advantage.
How to Apply
Interested and qualified candidates should send their CV to: hrcvbank1@gmail.com using "R.S.M (Modern Trade)" as the subject of the email.
5. Company: Airtel Nigeria
 Job Title: New Product Development Lead
Job Purpose
To lead the definition, delivery and in-life management of new products/ services for Airtel Business, the role holder manager will have full ownership of product management and development portfolio for all New Products (GSM/Non-GSM & and VAS).
These portfolios will continually evolve as one initiative is delivered and a new one is identified and will form a core part of the individual's objectives.
Key Accountabilities
New Product / Service Delivery:
Commercial lead for the development of Airtel Business products and proposition from concept to launch, taking responsibility for conceptualization, scoping, implementation and operationalization.
Develop new products and services within the distinct Airtel Business brand and ensure effective hand-over to the segment management team and relevant in-life product managers.
Scoping of the technical and operational feasibility of bringing product proposition to market. Documentation of detailed business, process and functional requirements for product concepts to support product and proposition launches.
Work with the IT and network teams to develop a working understanding of the technical deliverables required to meet the business needs and ensuring that any the proposed solution will be fit for purpose and commercially viable.
Manage the trade-off between speed to market, cost and quality throughout the lifecycle of the project engaging stakeholders as required.
Manage and maintain project budget, controlling and analyzing impacts of changes as the project proceeds through its life cycle.
Working with appropriate Segment team and marketing communication teams to ensure appropriate 'go to market plans' are in place for all new product/proposition initiatives.
Product Management, proposition Development, Revenue and Margin Management:
Lead all tariffs and pricing approvals
Work with Airtel stakeholder community to develop competitively priced value proposition and packages which generates agreed margins for products and services.
Ensure high level of customer and network experience for the segment.
End-to-end management of existing SME products (GSM and Non-GSM) and value propositions to meet targets for profitability and revenues, as agreed with the Head, Product Management/ Development.
Business Analysis, Data analysis, Usage and Retention analysis and Intervention:
Manage each in-life products and services on a profit and loss account basis, using financial performance data to make individual product investment and withdrawal decisions, proposing and implementing changes required to optimize performance through:

Customer incentives plans
Sales incentives plans
Upgrade
Cross Sells

Analyze the daily, weekly and monthly reports, region wise and at pan OPCO level to understand the trend of customer demands and acceptability inclination.
Total Quality Management:
Develop the standard for ensuring companywide operational readiness and go / no go decision gates for all product launches.
Documentation of detailed business, process and functional requirements for product concepts to support product and proposition launches.
Full integration of quality management processes and their effective deployment on a day-to-day basis.
Use relevant metrics and measures to routinely monitor progress against targets and take appropriate managerial action to ensure targets are met or exceeded.
Ensure that all product launches are supported by end-to-end definition of the customer journey from lead to cash to trouble resolution, in order to deliver optimal customer experience and first time right in all product launches.
Commercial Viability assessments:
Work with Segment teams and all stake holders to develop financial appraisal model as a decision gate prior to product development kick off.
Market and Customer insight:
Use market gap analysis and segmentation data on the Nigerian enterprise solutions market to identify opportunities for additional products and services. Present compelling business cases for new products, demonstrating return on investment.
Cross Functional Engagement and Support:
Work with all relevant stakeholder in the definition, impact assessments and development of new products. Stake holders include but are not limited to IT, Networks, Legal and Regulatory, Marketing, Customer service, Supply chain, External vendors, HR, and regional sales teams.
Trade and Sales team information dissemination and Training:
Carry out training needs analysis and deliver appropriate training to support every product launch.
Effective interpretation and cascade of all new enterprise value propositions to the regional Enterprise sales team.
Effective Competitor analysis and Intelligence:
Effectively liaise with all relevant stake holders in analyzing competitor's activities as well as relevant market development and proposing pre-emptive counter measures which may be in the form of new product initiatives.
Team Management:
Provide clarity of purpose to team members.
Ensure effective prioritization of product development activities and alignment of such to the overall SBU and companywide objective.
Coach, mentor and guide team members, ensuring high motivation and engagement.
Put in place training and development plan for members of the team.
Requirements
Educational Level:
Must have:
First Degree or its equivalent in Computer Science, Business Administration, Sales and Marketing or Business-related discipline
Second Degree i.e., MBA or M.Sc. in a discipline related to any of the above is recommended.
A professional qualification of Project Management, Business Analysis is desirable.
Solid problem-solving and business acumen skills.
Proven organizational development, performance management and employee relations skills.
Must demonstrate interpersonal savvy with the ability to manoeuvre through complex situations effectively while building constructive relationships Ability to build partnerships in a matrix organizational environment along with providing coaching/counselling to all levels within the organization.
Major challenges:
Driving exponential business growth across all regions.
Limited IT capabilities of data management and segmentation of this segment
Creating visibility of Airtel products and services.
Effective delivery and timely communication of all schemes and product launches to existing and potential corporate accounts
Working Experience:
Must have:
8+ years of varied experience in Sales & Marketing with at least 4 years at middle management level handling independent businesses.
An in-depth knowledge of enterprise systems is highly desirable.
Relevant experience in Telecom industry is desirable.
Product Management, Business Analysis and Planning, Product Development, Strategic Sales Management, Channel management, Key account management, Presentation, Business Case Development.
Product Development
Business Process Engineering and re-engineering
Ability to use market research gap analysis to develop profitable products and services.
Knowledge of the Nigerian enterprise solutions market.
Ability to exercise "thought leadership" throughout Airtel and customer organizations.
Analytical thinker who can plan/execute action to exploit business opportunities.
Ability to present compelling business cases for investment in new products and services development.
Utmost professional integrity.
How to Apply
Interested and qualified candidates should:
Click here to apply online
Note
Due to the high volume of applications, we are unable to notify unsuccessful applicants. If you have not been notified of the outcome of your application within two weeks of the closing date, please assume you have not been successful on this occasion.
Airtel is an Equal Opportunity Employer and is non-discriminatory on the basis of race, gender, disability, ethnic grouping.
B. FINANCE/DIRECTOR
Company: Binance
Job Title: Project Research (Blockchain Research)
Job Description
o    Are you looking to be a part of the most influential company in the blockchain industry and contribute to the crypto-currency revolution that is changing the world?
o    Binance is looking for an Analyst who has an outstanding understanding of blockchain, Web3, NFTs, etc to write and publish reports on this area.
o    You should be able to share projects you have researched on these areas in the past.
Responsibilities
o    Produce institutional grade research reports on macro trends as well as sector trends, including but not limited to DeFi, NFT, Gaming, Metaverse, L1/L2 and Middleware etc, for both internal and external clients.
o    Analyze, evaluate and synthesize trends from a variety of data sources (internal data, public blockchain data, etc.).
o    Interact with project teams and industry professionals to collect information.
o    Foster a strong attention to detail when analyzing the market or projects.
o    Proactively stay informed about market trends, opportunities, risks and new projects, with a passion for the cryptocurrency industry.
o    You will be working in the Binance Research team, one of the top research teams in the crypto industry.
o    You will work with other analysts on the Research team and colleagues from other teams, including Data Analytics and Marketing etc.
o    Depending on your level of experience, you may be responsible for a specific sector within the crypto industry.
Requirements
o    Bachelor's Degree in Finance, Economics, Computer Science or other related areas are a plus. CFA is a plus.
o    Experience in crypto/blockchain companies or in VC research.
o    Good knowledge of blockchain data.
o    Strong analytical skills and in-depth knowledge of the crypto industry.
o    Strong articulation and interpersonal skills, can handle high pressure and a fast-paced work environment.
o    Proven ability to communicate effectively, self driven and demonstrated strong work ethics.
Working at Binance
o    Do something meaningful; Be a part of the future of finance technology and the no.1 company in the industry
o    Fast moving, challenging and unique business problems
o    International work environment and flat organisation
o    Great career development opportunities in a growing company
o    Possibility for relocation and international transfers mid-career
o    Competitive salary
o    Flexible working hours, Casual work attire
How to Apply
Interested and qualified candidates should:
Click here to apply online
2. Company: Saroafrica International Limited
Job Title: Management Accountant
Duties / Responsibilities
Ensures that all foreign currency payments are made in accordance with contracted terms and budgeted exchange rates
Develops tools and systems to provide critical financial and operational information to the Management Team and provides actionable recommendations on both strategy and operations.
He/she will ensure that financial discipline and prudence is applied for all transactions and will provide primary controls to ensure that the assets of the project are well secured.
Put the right mechanism in place to ensure Business Pays all obligations on due date, stays Cash-Flow Positive throughout the period in line with the financial indicators in the plan.
Responsible for the seamless and real-time running of the financial reporting processes to aid speed of service delivery to both internal and external parties.
Report the actual financial Performance and compare with the Control Levers.
Completion of monthly statutory rendition
Managing preparation and submission of the Group's various VAT returns and declarations.
Work with other Strategic Business Unit Accountant to ensure prompt reconciliation of all intercompany accounts
Prepare the weekly wastage report
Production of supporting Balance Sheet and reconciliations for all Balance sheet Items.
Education and Experience
Minimum of a second Class upper in Accounting, Economics, or Finance from a reputable university
Must be a Chartered Accountant (ACCA or ACA)
An MBA or equivalent postgraduate management degree will be an advantage
Age Requirement: 30 – 35yrs old.
Method of Application
Interested and qualified candidates should:
Click here to apply online
3.  Company: OPay
Job Title: Treasury Officer
Job Summary
The Ideal Professional will be tracking their income and expenditures, for processing reporting all minor transactions as well as vouchers among other functions
Job Requirements
BSc / HND in Accounting, Banking & Finance or related courses
2-3 years experience as a Treasury Officer or Junior Treasury Officer in a financial Services industry is desired
Knowledge of VAT and WHT is a Must.
Method of Application
Interested and qualified candidates should:
Click here to apply online
4.  Company: The Place
Job Title: Bank Reconciliation Accountant
Job Summary
The individual occupying this position will be involved in evaluating payroll data, income statement accounts, computing pension & tax, enlightening staff and management on necessary deductions and reconciling and analyzing payroll affiliated balance sheets.
Job Description
Assist in the preparation and remittance of monthly PAYE Tax, Withholding Tax, Value Added Tax for Federal and State agencies and ensure proper maintenance of accounting records and documentation in compliance with statutory requirements and Company policies
Assist in managing regulatory bodies and ensures adequate planning and control ahead of tax audit.
Handle the settlement of salaries and wages through the accounts structure and develop periodic payroll reports
Act as the middleman between staff and pension fund administrator; ensure all staff get functioning PFA account and their pensions are duly deducted and remitted.
Keep abreast of relevant tax & pension legislation and best practice in order to ensure compliance.
Ensure daily posting of transactions on QuickBooks and Excel spread sheet.
Assistance to auditors to finalise accounts at the year-end along with Tax Audit.
Requirements – Qualities – Knowledge, Skills and Abilities
HND / B.Sc in Accounting or other Finance related field
Candidate must have a minimum of 1 – 3 years of related experience
Knowledge of accounting standards & principles including tax and pension laws
Strong analytical skills and results oriented
Attention to detail, accuracy, and completeness and multitasking abilities is required
Ability to meet tight deadline.
Method of Application
Interested and qualified candidates should:
Click here to apply online
Note: Candidates who do not meet the above criteria need not apply
5. Company: TeamAce Limited
Job Title: Finance Controller
Job Summary
As a Finance Controller you will be responsible for all aspects of financial management, Preparing budget, Financial modelling and analysis as well as monitoring the KPI of the company.
Responsibilities
Manage daily settlement and reconciliation process, which are the bedrock of our business and key
mitigants of errors and fraud.
Manage all accounting operations including general ledger, accounts receivable, accounts payable,
revenue recognition and cost accounting.
Prepare and publish timely monthly consolidated financial statements including management
accounts and quarterly board reports.
Manage treasury operations and cash flow management
Monitor execution of the strategy through accurate and timely reporting on KPI's
Lead the preparation of the budget and financial forecasts and report variances
Requirements
Bachelor's Degree required (minimum 2:1) preferably in Finance or Accounting
Qualified Accountant (ACMA, ACCA, ACA) with strong current knowledge of IFRS accounting
standards.
7-10+ years of experience as a Financial Controller or a similar role with combined experience in
accounting and finance
Good understanding of accounting software (knowledge of Quickbooks and BankOne is an advantage)
Strong knowledge of month- and year-end closing process including consolidation.
Experience with financial modelling, budgeting and monitoring and creating financial statements
Solid knowledge of tax and other applicable company laws and regulations in Nigeria.
Strong MS Office skills, especially Word, Excel and PowerPoint.
How to Apply
Interested and qualified candidates should:
Click here to apply online
C. IT/ENGINEERING
1. Company: British American Tobacco
Job Title: Process Lead
Role Positioning and Objectives
The Process Lead is expected to develop the operating teams' technical understanding and mastery of process control.
The Process Lead owns the integrity of the Line Event Data System and is responsible for data analytics of line losses.
Also, the job holder acts as the team's expert in troubleshooting and problem solving.
What You Will Be Accountable For
Familiarize oneself and complies with all applicable and relevant business processes, procedure and policies RTT / DMS
Owns the Centreline Management system for the line(s), including:
Establish CL targets & limits for the equipment owned by the team
Ensuring all CL audits are completed at the proper frequency
Develop control strategies to enable operators to respond to out of control situations
Training team members on documentation needed when running out of CL
Investigating, validating & updating new CL standards to eliminate losses
Executing weekly Health Checks, identifying gaps in system, and implementing appropriate countermeasures
Owns the Changeover DMS for the line(s)
Establishing Changeover standards for all product SKU's
Reviewing Changeover critiques and coaching shift teams to identify and implement improvement opportunities to achieve CO success criteria
Leading Rapid Changeover events to identify additional opportunities to reduce changeover time as required by business need
Executing weekly Health Checks
Owns the Change Management DMS & validation processes
Including process benchmarking & reapplication across processes, modules and plants Loss Elimination
Analyses line data to identify and prioritize loss elimination opportunities including the creation of current state and future state loss trees utilizing tools such as loss allocation, weibull and S-shape
Participating in Line DDS process daily to set priorities and allocate resources, and report results for previous 24 hours:

CL & CO DMS's
Top 3 stops and initial finding
Process Failures and initial findings

Using Reliability Engineering tools to drive Centreline DMS and loss elimination
Owns integrity of Line Event Data Systems (LEDS) Troubleshooting & Problem Solving
Leads root cause problem solving efforts on key chronic losses for the line(s)
Coaches teams to build capability in problem solving skills and formal tools, including but not limited to Initial Problem Solving, Unified Problem Solving, 6W2H, and 5 Why's
Leads and builds the capability of team around process failures technical troubleshooting
Essential Experience, Skills and Knowledge
Higher National Diploma or Bachelors of Science / Engineering from a recognized institution.
Knowledge of any manufacturing environment with at least 2 years' experience in a production environment
Must have sound coaching skills and must be able to develop others.
Ability to work with data and information
Advanced Microsoft Excel skills
Demonstrated ability to assimilate technical data to support recommendations
Problem solving skills
Familiarity with structured problem tools useful but not mandatory
Specific technical mastery useful but not mandatory.
Method of Application
Interested and qualified candidates should:
Click here to apply online
2. Company: Bradfield ConsultingLimited
Job Title: Site Engineer
Responsibilities
Manage parts of construction projects
Day-to-day management of the site including supervising and monitoring the site labour force and the work of any subcontractors
Setting out, levelling, surveying the site and organizing facilities
Supervise contracted staff
Ensure projects meets agreed specifications, budgets or timescale
Prepare site reports and filing other paperwork
Oversee the selection and requisition of materials and plants.
Requirements
B.Sc / HND in Civil, Construction or Building Engineering / Technology
Must have a minimum of 4 years work experience in construction and site engineering
Must have knowledge of relevant building health and safety legislation
Must reside in Lagos.
How to Apply
Interested and qualified candidates should send their CV to: Bradfieldforms@gmail.com using the job title as the subject of the mail.
Company: Amaiden Energy Nigeria Limited
Job Title: Quality Control Engineer – Lifting Assurance
Job Purpose and Objectives
To carry out activities that will monitor and verify EPC Contractor compliance with the technical requirements of Lifting, hoisting, and rigging activities in the execution of Project activities.
Main Accountabilities
The responsibilities of the role will include, but not be limited to:
Review and approve lifting plans, rigging studies as necessary to ensure safe and efficient lifting operations.
Liaise with the HSE focal on competence of lifting personnel to assure safe lifting operations.
Conduct quality control and inspection activities as defined in the Quality Plan and the Contractors Inspection and Test Plans for Lifting activities.
Implement quality surveillance program for effective monitoring of Contractor Engineering, Procurement and Construction activities.
Perform audits of lifting equipment/appliances and lifting operations to assure compliance to project procedures and codes and standards.
Conducting and verify lifting plans as per project procedures and requirements.
Monitor lifting appliance maintenance program for compliance.
Coordinate the activities of third-party inspection agencies that will be deployed to supplement Company quality surveillance activities.
Monitor Contractor Quality records and verify reports, to support the Faultless Project Delivery Program.
Review the resolution of field NCR action items.
Key Performance Indicator
Zero lifting and rigging related issues.
100% Compliance to quality surveillance program.
100% compliance lifting quality audit program.
Zero incident of application of unapproved Lifting Plans.
Zero overdue lifting equipment inspection task
100% verification of lifting equipment inspection personnel.
Job Requirements
Educational Qualification:
B.Sc. Degree in Mechanical Engineering, and
Certification in Advanced Rigging and Lifting Operations, Lifting Operations Planning and Risk Assessment, mobile crane assurance inspection reputable Lifting Equipment Institution with approved certification program.
Experience:
12-15 years proven experience with heavy lifts, complex lifts, tandem lifts, Lifting Assurance, etc.
Good knowledge of best engineering practices and international codes & standards
Proficiency in the use of basic MS Office computer applications.
How to Apply
Interested and qualified candidates should:
Click here to apply online
Company: The Coca-Cola Company
Job Title: Supply Chain & Technical Innovations Manager – West, Islands & Middle Africa
Job Description
What you will do for us:
Supply Chain & Innovations (SC&I) manager manages new product & packaging innovation, supplier development and implementation of Integrated End to End (E2E) business planning initiatives with system partners such as Next Generation Sales & Operational Planning (NG&SOP), Network optimisation & Digitization of Coca Cola System Supply Chain (CCS SC) and wider Enterprise Ecosystem.
Leads the development and implementation of strategic and Supply Chain operational guidelines to drive profitable volume growth by building/improving Bottler supply Chain & innovation processes (current and new) to become the lowest cost producer and achieve agreed upon productivity benchmarks (e.g., yields, line utilization, customer service levels etc.) Leverages Global Benchmarking and Enterprise-Wide Initiatives (EWI) & Productivity program & collaborate with system partners to develop and execute a robust Productivity Initives projects pipeline.
Coordinates development of Supply chain capacity & capability and infrastructural investments outlook to meet the Franchise business Long Range Planning (LRP) growth plans; develop project plans for capacity expansion projects and commercialization on innovation while building technical and process capabilities within the bottling plants.
Collaborates with plant/bottler management to ensure that the E2E Supply Chain system collaboration routines between system stakeholders e.g.(Bottler, Commercial Product Services (CPS) , Research & Development (R&D) and The Coca Cola Company (TCCC /KO) 's Franchise Frontline & Project Managers to meets the objectives specified under the A.F.R.I.C.A. W.I.N.S strategy
Champions Governance framework like Common Innovations Framework (CIF) & Stock Keeping Units (SKU) rationalization process, (Killing of Zombies/ Discontinuation of low performing sku) whist ensuring adherence to the governance framework by project teams.
Role Requirements
Educational Qualification: Minimum Supply Chain & Food Science, Chemical Engineering, or similar Qualification.
Experience: 5 -10 Years of relevant work experience
Key Skills:
Supply Chain Management,
New product & Process Development,
Risk Management,
Project Management,
Continuous Improvement,
Manufacturing Process,
People Management,
Thought Leadership,
Product Quality,
Fast Moving Consumer Goods,
Logistics,
Supply Strategies,
Food Manufacturing.
Analytical Skills.
Language:
How to Apply                       
Interested and qualified candidates should:
Click here to apply online
Company: International Breweries Plc 
Job Title: Utilities Team Leader
The Key purpose
The Key purpose of the Utilities Team Leader is to lead the SBU in the execution of the production plan, executing quality control and analyses, the carrying out of autonomous operations tasks and the resolution of production problems.
Key outputs and responsibilities
Optimize production performance and processes:
Ensure and maintain a safe and healthy work environment
Interpret and implement production plan (Shift, Daily, Weekly, Monthly and Annually)
Monitor production processes
Manage the team to improve process quality and productivity
Co-ordinate autonomous operations and cleaning activities.
Optimize team performance:
Facilitate effective team dynamics
Implement performance management
Communicate effectively in the workplace.
Perform administration:
Ensure application of administration systems and procedures
Administer conditions of employment for team members
Contribute to self and team development
Prepare and control budgets.
Facilitate team problem solving and decision making:
Apply problem solving and decision-making techniques and principles
Facilitate team problem solving.
Manage human resources:
Develop employees
Manage and apply personnel processes
Ensure a healthy industrial relations climate.
Lead the application of VPO principles and practices:
Lead production activities in accordance with the VPO work practices
Lead the application of work practices for the team.
Qualifications, Experience and skills required
Mechanical or Electrical Engineering Background or related discipline
2 – 3 years as a Process Operator or Process Artisan in E&F environment.
Familiarity with computerized maintenance management systems e.g. COSWIN, SAP etc.
Computer skills (MS Office: Excel, PowerPoint, etc).
Key attributes and competencies:
Strong leadership potential demonstrated
Proven leadership skills
Good communicator, with effective team-related skills
Initiative and self-managing
Attention to detail
Bias for action
Analytical problem solver
Deep understanding of maintenance practices.
Method of Application
Interested and qualified candidates should:
Click here to apply online
Note
AB InBev is an equal opportunity employer and all appointments will be made in-line with AB InBev employment equity plan and talent requirements. We are a company that promotes gender equality.
Internal applicants require Line manager approval.
Only shortlisted applicants will be contacted.
The advert has minimum requirements listed. Management reserves the right to use additional / relevant information as criteria for shortlisting.
GRADUATE ENTRY JOBS
Company: Buhler
Job Title: Customer Service Engineer Trainee
 Job Description
We are looking for passionate engineers to join our Customer Service Engineer Trainee Program. This is a fixed two years on the job-training program to develop you to a fully trained Buhler Service Engineer with exciting and rewarding career opportunities.
The program is structured in a way to encourage and support professional and personal growth in a dynamic work environment. You will be shadowing, supporting, and working side by side with your mentor, an experienced Service Engineer during the training program.
After successful completion of the program, you are well-equipped for further growth and specialization in fields like Mechanical and Electrical Engineering, Automation, Sales, Technology, and Installation/Site-Management.
Tasks
Install, inspect, start-up, troubleshoot and repair production equipment.
Perform of maintenance jobs on machine basis.
Performance of simple retrofit actions.
Read technical diagrams and schematics.
Remote Troubleshooting (via phone, remote access, VR glasses).
Plant audits.
Creation of delegation reports.
Assurance of the quality and quantity of the activities carried out.
Coordination of and collaboration with customer technicians during startups or maintenance jobs.
Coordination of all tasks with other functions within the Business Unit, e.g. sales, machine design, spare parts services, plus information tailored to specific addressees needs.
Wire up motors and drives.
Required Qualifications
Bachelor's Degree in preferably Mechatronics, Mechanical or Electrical Engineering or Automation.
0 – 2 years of experience in the equipment industry, including experience in the field of specialization.
Open for the domestic and international travels.
Fluent communication in English language.
Preferred Qualifications:
Prior work experience as a Service Engineer (Internship, Full-Time) is an advantage.
French, German, or local languages (Yoruba, Hausa, Igbo) proficiency is an advantage.
Inter-cultural sensitivity and ability to communicate, collaborate and work across cultures and borders in an international work environment.
Willingness to learn new skills.
Good communication skills, including the ability to interface effectively with people inside and outside of the company.
Innovative Thinking.
Eagerness to achieve and reach your targets.
Benefits
International and successful company with sustainable prospects for the future.
Wide technically and modern environment with interesting challenges.
Professional environment with an open communication culture.
Exciting development and training opportunities.
Great and dynamic work environment.
Method of Application
Interested and qualified candidates should:
Click here to apply online
Company: Menzon Limited
Job Title: Engineering Graduate Trainee
Job Description
We are an HR consulting firm with a range of services that encompass but not limited to human resource recruitment and outsourcing. Our Client, an integrated technical (Architectural, Engineering and Constructions) company seeks to fill the position of Engineering Graduate Trainee. Position available for only graduates of electrical/electronicand mechanical engineering.
Work as part of a team and provide support roles in engineering services.
Participate in construction/engineering operations with strict adherence to plans.
Undertake tasks related to specific areas of technical expertise or responsibility.
Ensure the use of appropriate methodologies, systems and techniques in the performance of the job with strict compliance to regulation and standards.
Ensure quality, adequacy and appropriateness of materials and equipment used for all works to ensure acceptable standard of delivery.
Produce and/or review drawings, including working drawings, shop drawings and drawings for temporary works, and recommend appropriate modifications as necessary.
Assist in the review of designs, technical specifications, relevant calculations, costs and quantities to assist decision making.
Provide timely report of work and progress including ensuring all requisite documentations are maintained.
Work as part of (and coordinate own work) with a multidisciplinary team to achieve common objectives.
Keep abreast of trends and changes in the field area of responsibility
Promote the company's values and philosophy in the performance of your services.
Perform additional responsibilities as required.
Requirements
Bachelor's Degree in Electrical / Electronic or Mechanical Engineering.
0 – 2 years' experience in engineering, civil and infrastructure works and designs.
Membership of relevant engineering body is an added advantage.
Proficiency in use of relevant engineering software, tools and equipment to deliver high quality error-free work.
Strong working knowledge of relevant constructions/engineering laws, codes, regulations and documentation requirements
Ability to make technical computations and calculations involving the application of engineering principles.
Certification in project management is an added advantage.
Ability to use relevant engineering software e.g. AUTOCAD, REVIT STRUCTURE or REVIT MEP.
Critical thinking and problem-solving skills and ability to apply technical knowledge.
Ability to learn new techniques, follow established procedures.
Ability to communicate effectively across different levels as well as to effectively and professionally express ideas to both engineering and non-engineering audiences.
Strong analytical skills with attention to detail.
Ability to work within tight or varying schedules and deliver within timelines.
Ability to quickly adapt to change and demonstrate flexibility to a variety of schedules.
Method of Application
Interested and qualified candidates should send their CV and Cover Letter as an attachment to: recruitment@menzonlimited.com using the job title as the subject of the email.
Company: Baker Hughes

Title: 12 month Graduate Internship – Finance (Nigeria) 2023
Description
Would you like the opportunity to work in a global energy company? Do you enjoy taking on challenging projects? Join our innovating Internship Program
The Baker Hughes Internship is designed to enable undergraduates pursing a Bachelor's or Master's degree to gain hands-on work experience as the foundation of their professional lives.
Our internships will give you first-hand insights into the processes, systems and practices that are aligned to ensure customer needs are met through flawless execution and the application of leading-edge technology.
Partner with the best:
Our internship will provide you with the opportunity to become familiar with Health, Safety and Environment (HS&E).
You'll participate in technically focused training, team meetings and work on projects and present your results.
During your internship you will be supported by a buddy and your manager who will ensure that you have a valuable learning experience.
As an Intern, you will be:
Receiving coaching and mentoring to enable you to complete assignments and projects to develop your learning and skillset
Completing internal projects to deliver customer outcomes and identify business improvements
Learning internal software to assist with the completion of projects and tasks
Collaborating with cross-functional teams and interns to interact and network with global business leaders
Applying Health, Safety and Environment (HS&E) standards and procedures in all situations to ensure compliance is maintained
Requirements
To be successful in this role you will:
Have graduated from a Bachelor's or Master's level Degree program
Have maintained a GPA grade greater than or equal to 3.0 out of 4.0 or the equivalent in your country
Be in your in your final or penultimate year of degree studies
Be fluent in oral and written English
Have the legal right to work without restrictions or have company sponsorship in the country you have applied
How to Apply
Interested and qualified candidates should:
Click here to apply online
Company: Eat 'N' Go Limited
Job Title: Purchasing Assistant – Graduate Trainee
Job Description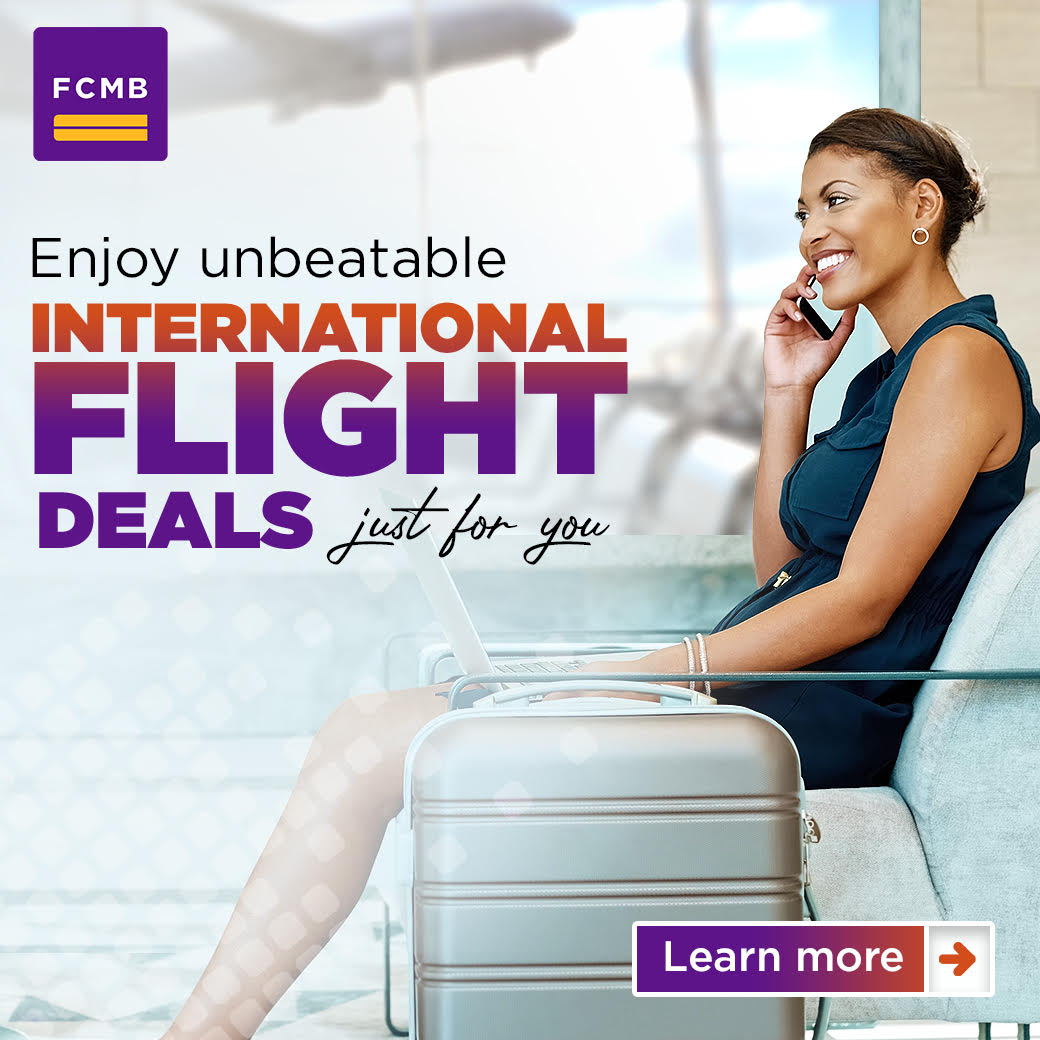 Ensuring compliance with a wide variety of purchasing policies and procedures, and/or monitoring purchasing processes.
Compliance with State and Federal regulations and procedures during International procurement.
Maintains purchasing information, files and records (e.g. Requests for Proposal, purchase orders, vender files, etc.) for the purpose of ensuring the availability of documentation and compliance with established policies and regulatory guidelines.
Has in-fair knowledge of the market and knows the strengths and weaknesses of suppliers both local and international.
Assist the Purchasing Manager to develop a network of both internal and external partners to gather and analyze market information and trends.
Participate in the formulation of the company's and subsidiary's procurement policy and its implementation.
Assist in conducting after check to ensure that suppliers render services in accordance with regulations and meet their commitments. Manages conflicts involving them and undertakes corrective actions.
Identify vulnerabilities and challenges (dependency, losses, know-how, technical, economic and legal risks) and proposes solutions.
Assist in the Implementation of supplier selection and evaluation procedure.
Check supplier's qualifications to ensure that they are consistent with the company's regulations.
Gathering information needed for procurement management indicators, and prepares indicators for the selected period.
Participate in inventory pricing process and checks to ensure that recorded purchase slips are consistent with the purchase negotiation.
Analyze shortfalls and proposes action plans needed to improve indicators.
Developing strategies for cost reduction.
Requirements
Bachelor's Degree in relevant field (Degree in Engineering is an advantage)
Must be a sharp and fast learner.
Excellent Analytical and Communication Skill
Must have a good knowledge of Microsoft Word, Excel, powerpoint
Fresh Graduates are encouraged to apply
0 to 1 year experience in procurement management preferably QSR
Use of Microsoft Dynamics Navision (ERP) (is an advantage)
Extracurricular activities is an advantage
Method of Application
Interested and qualified candidates should:
Click here to apply online