Olu Akanmu is a Pharmacy graduate of the University of Ife (now Obafemi Awolowo University). He started his career as a Marketing Manager/ Regional Manager (Eastern and Northern Nigeria) with Glaxo Nigeria. He went on to work in the non-profit sector as Chief Operating Officer (Nigeria) for Population Services International (PSI), a global reproductive health charity. Olu later moved to the telecommunications sector as General Manager-Consumer Marketing at MTN Nigeria Communications, playing a critical role in the growth of the business in Nigeria. He also worked as the Chief Marketing Officer, Airtel Nigeria before crossing to the financial services sector. He was Executive Director for Retail Banking at FCMB for more than eight yearsbefore he was appointed President, OPay-Nigeria in 2021. A thought-leader in Business Strategy, Marketingand Technology, Olu is a much sought-after speaker at business events. He has post-graduate qualifications in business management from the University of Witwatersrand and Edinburgh Business School.
"One very important thing they did not teach us in business school was ethics. In business, you will be often confronted with choices that will test your values".
University, Science or Arts?
I studied Pharmacy at the University of Ife but I learnt a lot more than Pharmacy. I was an unusual pharmacy student. I was very active in politics and in campus journalism. I even became Editor of a campus magazine. I was also Secretary of the Association of Campus Journalists and Secretary, Youth Solidarity for South Africa and a member of the Students' Representative Council. I was also a member of the Senate of the National Association of Nigerian students. So, I studied for a degree in Pharmacy and got an informal degree in everything else through my interests, readings, engagements and active participation in campus debates and students societies on subjects such as – economics, politics, philosophy, history and the arts. I soaked myself in the whole university experience and all that it had to offer.
What's the biggest lesson you left the university with?
Learning broadly and self-learning beyond one's immediate discipline. I remember that in our final year, I was helping some of my friends shape their theses in social sciences and international relations. Self-learning makes you very versatile and it's a habit that has stayed with me. The second lesson is making a conscious effort to embed yourself in your environment. Pharmacy students were supposed to lead very regimented life- lectures from 8 am to 1 pm, laboratory thereafter and studying in the evening. But I was able to do so much more on the campus. I also developed a strong sense of social justice while at Ife; we may not have articulated it this way as young men and women but that was the goal of our engagement in activism. We were driven by a belief that we could create a society that would be inclusively prosperous, just and fair to all. I have not gone into politics but these values have shaped my evolution as a manager.
Is there any teacher you remember for being a big influence?
There have been many teachers along the way including parents who reminded us daily to remember the son of whom we were. I will mention only one teacher out of several influential tutors, Mr. Abimbade who later became Professor Abimbade. He taught us Mathematics and Additional Mathematics at Lagelu Grammar School Ibadan. He taught in a way that made me love figures. He made maths fun.  I still enjoy any sort of quantitative analysis today.
Who was the bigger influence, mom or dad?
The values of my parents are the same. So, you get the same things from both of them- omoluwabi Yoruba values.  They raised us to follow the straight and narrow path but never tired of reminding us to remember where we are from. It is like they lived in fear of us doing anything that would embarrass them. Integrity, character and honour were the ideals of that generation, far ahead of wealth in the list of what our parents and their generation valued.
When did you leave home for good?
Leaving home for good for me was going to the boarding house at the age of ten. Looking back today, I think my parents were courageous. The boarding house in those days were really tough places. You had to do manual work, manual labour, as we called it. I learnt to be independent and to be responsible for myself.
What is your first job and what did you take away from the job?
My first job was working for Glaxo as a Medical Representative. I was handling sales of prescription medicines. I was responsible for detailing or selling highly technical drugs to doctors, surgeons and consultants so they could prescribe them.  The head office was in Apapa in Lagos but I was based in Benin City. I was 22 or 23 years old. There was no office in Benin. I was accountable for myself 300 kilometers away from the head office. No boss was there to tell me what to do or monitor how I spent my day. But I had to deliver on my numbers in terms of sales, the number of doctors' prescriptions that I generated. So being accountable, being responsible for yourself was one thing I learned. The second thing would be professionalism. Young people have to know this-your first job, the first set of bosses you have and the kind of values embedded in that your early working environment and its culture defines you significantly early in your career.
I was very privileged to be to be part of a British multinational where high standards of professionalism and ethical values were ingrained.  You pick up a lot of very valuable traits that make you a true professional rather unconsciously. These things remain ingrained in me today. They were formed from the expectations of you by colleagues, bosses, the environment. We interacted widely with colleagues from all over Africa and colleagues from the UK. We were conscious that we were working within the same culture, with same standards of professionalism. I was often in Kenya. Glaxo Med office in London frequently travelled to the continent for what we used to call African Sales Cycle Meetings. All this set a standard of how you report your business, how you report your market, which I think has lived with me till today.  The third lesson will be learning something called Mastery which gives you confidence. As a medical rep, I had to go to teaching hospitals to detail prescription medicines to professors of Surgery, Pediatrics and so on. As young 23-year-old, I was presenting at medical seminars where you had professors.  The only reason I could do this comfortably was because I had mastery of my products and the therapeutic classes of the products I was selling. I learned that if I invested in gaining mastery, I could command the attention of these very senior people. So, I had to keep up to date reading medical journals, preparing myself for whatever questions the professors would ask me. Of course, I was also helped by the training I received and the authority of the R&D Department of Glaxo. As young as I was, I realised that mastery gave me the confidence to go anywhere and present to eminent experts. Being very well-prepared opens doors for you.
Who's your best boss ever and why?
Working in healthcare, telecommunications, banking and the non-profit sector, I have had so many bosses. I believed I have always been a very diligent and supportive but critical subordinate. I have studied every boss that I have had quite deliberately and quietly, observing silently what they do well, learning and assimilating their strengths. But I also silently noted things that I thought they could do better, noting how I could improve on their performance if and when I have the opportunity. I think this approach has molded my management style. I would rather recommend this method of learning under good or great bosses than tell you the names of the many fantastic bosses that I have had the opportunity to work with.
Can you tell us two or three things that you have learnt in your career that they don't teach on MBA courses? 
Looking back after so many years, one very important thing they did not teach us in business school is ethics. In business, you will be often confronted with choices that will test your values. I hope they now teach ethics in business school. I have also learnt the importance of communications and storytelling. A manager with brilliant ideas who lacks communications skills is almost like a manger with no ideas. Business schools typically do not teach the art of storytelling; effective speaking and persuasive writing are very important skills for a manager. I always tell my younger colleagues that a PowerPoint presentation is first and foremost a story. Before starting to work on PowerPoint slides, you first need to make up your mind about the story you want to tell. It is after you decide what the narrative is that you get the numbers to help you tell you story. When you knock the slides together and then start to think about a story to tell, you come into the meeting with disjointed ideas and you leave people wondering about what you had to say.
The presentation is far less interesting or persuasive. Storytelling is a very important skill that business schools should teach. The third thing business schools should teach is problem solving. Managers learn to solve problems as they mature in their careers. But business schools ought to be teaching managers how to solve problems because there is a science behind it. The art of defining problems correctly and breaking them down to its components parts and providing holistic solutions by working methodically through each part of the problem. Another relevant skill is integrative problem solving. Business schools teach you to solve a marketing problem, a human resources problem or an operations problem. In real life, there are not many problems that are isolated in silos. A marketing problem has a finance issue, a finance issue has a revenue issue which has to be solved by marketing and a marketing issue as a people issue requiring you to improve the quality of your talents. A related key skill for a manager is critical reasoning and logic. When you are sitting at a table, you have to have an antenna that alerts you to narratives that need to be challenged. There is an art to interrogating narratives or arguments. Every manager should be thought these skills. These are some of the things that begin to separate those who would travel far in their managerial careers from those who just have MBAs. If I have the opportunity to teach at a business school, these are the things that I will try and ingrain in managers.
The two most important things you look for when hiring?
The first thing that I look for is people who have accomplishments, who have done things but they know why they succeeded or why they failed. I think 90% of people don't really sit back to reflect and understand why they succeeded or failed. True mastery is knowing the why behind the how. It is the people that know the why that can do contextual thinking and can take that knowledge and adapt it to new contexts. These are people who can adapt knowledge and experiences in new contexts, industries or environments. This is a critical skill today in an ever-changing dynamic world. I also look out for attitude.
Is remote working a challenge in Nigeria, or is this something we should learn to live and work with?
Remote working is really working with little supervision. I would say I worked remotely many years back when I started my career. I was working in Benin where Glaxo had no office. There were no mobile phones then. I reported to Lagos once in a month. I think what matters in making remote working work is setting clear accountability standards, recruiting good people who are self-learners and who are responsible. People like these are self-accountable; people like these will perform once you establish deliverables which are reviewed from time to time. I think the problem is senior people who are used to a managerial style based on micromanagement. You can't get the best out of intelligent knowledge workers with micromanagement. It's more suited to people working in a factory. Even a factory today, you want people to use their heads even on the assembly lines. So remote working is not a problem in my view.
What is your favorite kind of music? 
I have a very eclectic taste for music. I listen to everything from Afrobeat to High-life to Gospel and Yoruba classical music. Talking about Yoruba classical music, there is this artist I really like- Niran Obasa. He composes classical music in Yoruba. Honestly, it is like listening to Handel or Beethoven in Yoruba language.  I listen to different genres of music, depending on the occasion and the mood.
What kind of books do you like to read?
I have always been very curious about economics. Whenever I am in bookshop, I spend more time in the economics section. I will then move to business and management shelves. I spend a bit of time on philosophy, arts and politics sections. But more than half of my time in bookshops is spent browsing books on economics. Economics is a systems subject; it is the foundation of many things- the incentives that drive people, how people behave and understanding the environment. But today there are new ways to learn beyond books that are equally good. I listen to podcasts a lot. It helps you to catch up with knowledge very quickly.  Listening to podcasts introduce you to ideas from books or people that you may not discover on your own or have the time to read if you do. Podcasts help you catch up with a lot of knowledge being produced all over the world.  An example is the London School of Economics public lecture and event series podcasts. It is so useful. They invite the world's top intellectuals in different areas of economics, politics, philosophy, state effectiveness, political science, political economy etc. You listen to great minds like Joseph Stiglitz, Richard Thaller, Jean Tirole  etc. discuss for two hours. These are Nobel Prize laureates. One of the things that is changing about knowledge is understanding new opportunities for learning. You would have had to travel to London to listen to these great guys or be part of these events even 10 years ago. Now on your morning or evening walk, you could listen to Thaller discussing Behavioural Economics. If you don't understand it, you play it a second time.  I also enjoy podcasts of the University of Oxford Series on Critical Reasoning. It feels as if you were sitting in the classroom in Oxford. Apart from podcasts, I also read white papers on various subjects which are freely available online. I have learnt a lot more on technology from reading papers by consultants and experts than from books. The papers are usually 7 to 10 pages. I should mention that one of the economists I have enjoyed listening to is Ha-Joon Chang of Cambridge University. I have leant a lot from Chang on development economics. Podcasts are a very quick way to learn.
What are you reading right now?
I just bought a book on the life of John Maynard Keynes. It's a new publication on the great economist. I have the Skidelsky one. There are always different dimensions of John Maynard Keynes that's always very interesting. I am reading a lot of stuff on technology- white papers and content published by different authorities on product design, new trends in technology and so on. LinkedIn is also a good place to learn. People share knowledge and it is often a good lead to discover and soak up interesting ideas. Same thing with Twitter. It is amazing how much you can learn when you read the things people share on technology, economy, business etc. that you can digest in 7 or 10 minutes.
You read more in the mornings or in the evenings?
I read in the car while going to work, those idle times. You need an average eight minutes to read a LinkedIn post. When the article is intense and requires say 50 minutes, I will probably just set it aside for the evening or the weekend.
If you were made Minister of Technology, what are the three key reforms you would pursue?
As a Minister of Technology, my first priority would be expanding access to broadband. Broadband presents us a huge opportunity to promote social inclusiveness and a fairer economy and society. It is embarrassing that broadband penetration in Nigeria remains at 45 percent and it is hardly growing. Deeper broadband penetration creates access to markets, drives inclusiveness and links many more people to information and knowledge. We can use widespread access to broadband internet to improve economic development  and create economic opportunities for millions of our citizens. The big economic and social return of broadband should motivate us to expand access. It is growing too slowly. Being Minister of Technology is not just a technology responsibility; the Minister has to think about the broader economy and about policy and regulation. For instance, are the current market solutions to expanding broadband penetration working? And what are the regulatory interventions or market complementary interventions that we need to accelerate broadband penetration? It is more than a narrow technology issue, designing interventions that can get access to broadband to like 80 percent of the population. The economic and social return is huge so it must be done. The second priority is closely related- USSD (Unstructured Supplementary Service Data). Smartphone penetration in Nigeria is only about 48 percent. The majority of our people use low-end, low-tech phones which are popularly known as palasa. How do we leverage these non-smart phones to increase connectivity and create access to learning and inclusive financial opportunities? We have to find ways to do this because 55 percent of Nigerians are using these low-tech, non-smart phones. So, the issue that raises is that the pricing and affordability of USSD today seems like a potential market failure problem. The Minister of Technology has to also wear an Economics hat. The current pricing of USSD is very expensive and major constraint for financial inclusion. The social returns of more affordable USSD pricing, in terms of financial inclusion and social impact is bigger than the private returns which could be appropriated by USSD service providers at current commercial prices. This suggests market failure. Hence, we need policy interventions to make USSD more affordable and correct for this market failure in the larger public interest. This should be a priority for the Minister of Technology. Number three policy concern would be how to work with the EdTech industry to get more people to learn science and arts, using broadband. As a Minister of Technology, one has to work with the Education Ministry. We have a huge problem of lost Einsteins and lost Marie Curies. As they say, talents are evenly distributed but opportunities are not. There are a lot of young people in Bariga and Makoko who could be Einsteins but are lost because they do not have the opportunity to study science and technology. What can we do with the Ed Tech industry to make access to quality mathematics lessons more inclusive for every young Nigerian? Of course, first and foremost, we would need to have more good math teachers but then use EdTech so that a good math teacher will not teach just thirty people but hundred thousand students through education technology. We have to create a market mechanism for that to work. It will help us find future Einsteins and Curies in Makoko or wherever they are in Nigeria, those cut off from the opportunity of quality education.
Also Read: The Lunch Hour, Odiri Oginni, CEO- United Capital Asset Management Limited 
The other one of course will be how we will solve the problem of energy poverty. The potential Einstein in Bariga and Makoko will not be able to read unless there is some way in which we can solve and find a way for them to provide light for them to study. We. Have to power a laptop or a tablet that will not only be made affordable but will also come with
solutions for inclusive energy access. This solution might be solar power. I agree with critics who say that solar energy may not address industrialization issues. But it addresses inclusiveness. So, when we are looking at broadband, we are also looking at issues of energy access even at the household level, so that bright young people will have access to good teachers and access to study through digital technology. Many of these good talents can be fed into a pipeline in which many of them will become great inventors and scientists and innovators tomorrow and make Nigeria a better place.
The other thing I will just add is that we should also look at how we vocationalize technology so that it becomes a job creator. When I say vocationalisation, it means that if you are good at an aspect of coding for example, if you have the talent, you do not necessarily have to complete a university degree. We should have simple and affordable training programmes- youngsters should get certificates after completing these programmes and go on to jobs or even become tech entrepreneurs.
You see a strong role for technology in promoting social inclusion?
Yes, technology is a powerful tool for inclusive growth because of the powerful nexus between technology and the economy. The basic thing that technology does, especially digital technology, is that it reduces transaction costs and when transaction costs are reduced it makes markets more efficient.  Technology opens up new markets comprising people that previously were excluded or thought unviable because of high transaction costs or unviable business model. It also expands the reach of existing markets by making them more efficient. Therefore, the social returns of inclusive digital technology are big both in terms of creating new markets and extending the reach of commercial markets. Technology can help us to expand and make markets more inclusive which is going to be good for the investor too because commercial markets will grow faster and they will get better returns. We have BVN penetration of around 45%; this is representative of the penetration of most of our industrial and commercial markets which do not serve more than 50% of the population. Digital technology improves information search and by so doing helps unveil hidden supply and hidden demand; matching new sources of supply and demand together and creating new commercial markets and opportunities for many more people. If today I want to sell a goat, I don't even know who wants to buy, the cost of advertising, finding the buyer can be so prohibitive. However, with digital technology, cost of information and search and matching costs of buyers to sellers are drastically reduced and many of these micro-matching can happen at scale. That is why it is so critical to solve the problem of digital identity in Nigeria without which millions of our people would be excluded from the opportunity of the digital economy. Government must be commended for its commitment push to this initiative. With digital technology information search, matching of the goat buyer and the goat seller becomes more efficient, bargaining too becomes more efficient. So, the discovery of hidden supply and hidden demand creates exploding markets, creating opportunities for people who were sometimes completely excluded from traditional markets.  Those are the kind of things that technology does and that is why promoting inclusive technology that works for everyone and creating digital identity that enables everyone to participate in the gains of a modern ecosystem are so fundamental. If we are able to do this, we would expand the reach of our markets and we would lift a lot of people out of poverty and create a society of shared prosperity. Technology and regulation have to work together to ensure that markets remain competitive and the big players don't appropriate all the gains of the market. I think in Nigeria our Minister of Technology, Finance Minister and Minister of Education have to work closely together to expand socioeconomic opportunities and markets and lift millions of our people from poverty into prosperity. Investors and businesses would also be major beneficiaries of the integration of technology, education and economy policies.
Banks are closing branches, is digital banking the future of banking in Nigeria? 
In a way it is. Many more people enjoy banking services without stepping into a bank. The number of people consuming banking services remotely will grow further as this generation of young people who are much more tech savvy get older. The concept of the branch will need to change from a place where people are accessing cash to a place where certain specialized services that require some personal attention are being provided.
What would you say to a 25-year-old planning to leave Nigeria for Canada?
I think we need to flip the question. Why is it that we are posing the question to our young people? As Atedo Peterside said recently, the Nigerian economy is rigged against young people. The economy is no longer inclusive for a lot of our young people today. What are opportunities for young people in a society with 40% – 45% youth unemployment? So, the right question is what should we do to ensure that the economy is not rigged against our youths so that they do not need to consider going abroad to fulfill their potential? Another perspective is that we should let our young people travel and work abroad. The Chinese diaspora, especially Chinese Americans, have played a critical role in leveraging economic reforms in China right from the early 1980s. They brought knowledge, including of how capitalism works and of technology. They saw where China was in the early days of economic reforms and pointed to the Chinese society where it should be in 30 years.  So, China benefitted from Chinese people who lived in societies that were more economically advanced and came back with solutions to China, contributing to defining the directions the country should be taken. Their knowledge and ideas were very important. So, we should not say our young people should not travel. Travel is education. Let them go and see how Nigeria needs to work so that they can come back to pull Nigeria in the directions where Nigeria needs to go. The only thing is that they need to have their roots on the ground to appreciate our problems because if you are going to solve a problem, you also need to know where we are coming from. So, I would say let our young people travel while we find ways to ensure they remain connected to developments and the challenges at home.
What's the best use of money for you?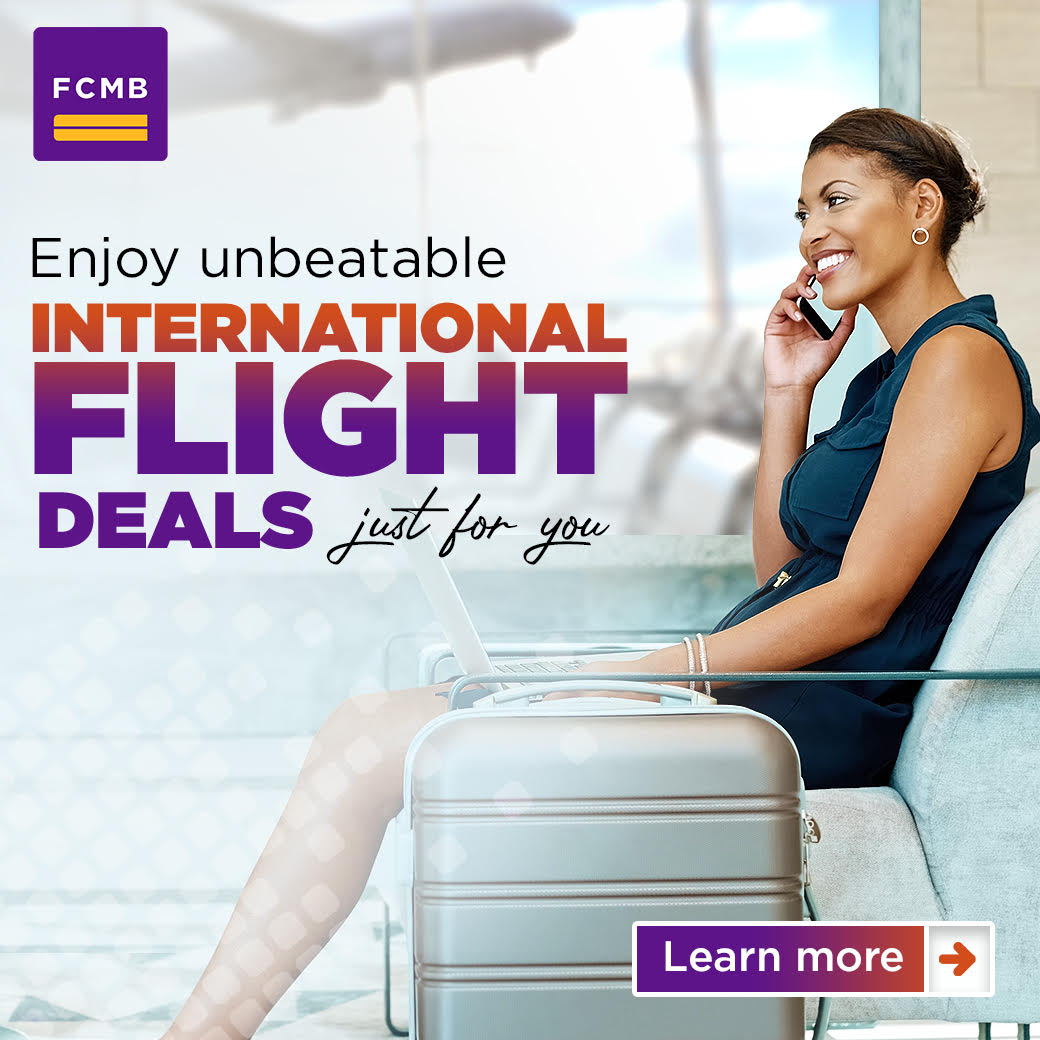 The best use of money is to find knowledge and wisdom. Of course, when you find knowledge and wisdom, you will leverage that wisdom and knowledge to do all the other things that you want to do. Knowledge and wisdom help you to understand your environment and understand what's going on around you in depth. You can build other things on the knowledge. As it is said by the wise man in the Book of Proverbs, "wisdom is the principal thing, and with all thy getting, get understanding". This remains true today as in the classics.
The Lunch Hour was at Cactus, 20/24 Ozumba Mbadiwe Avenue, Victoria Island, Lagos.