People & Money
Arbiterz Jobs: MTN Nigeria, Rainoil Limited, Lagos Business School, Marriott International others
Job openings at MTN Nigeria, Rainoil Limited, Lagos Business School, Marriott International , Old Mutual Nigeria, WTS Energy, Nigerian Exchange Group
A. INTERNATIONAL ORGANIZATION
Company- MTN Nigeria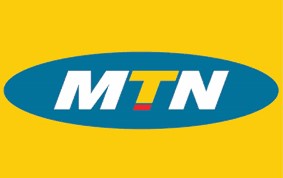 Job Title: Senior Manager – Finance Services and Control Technology, Finance
Mission
To provide overall management and guidance for the provision of financial support for MTNN business optimization.
Description
Develop short and long term business strategy for the Network Financial Control Division, administering all financial/business planning and resource development supports for Network Group (NWG).
Develop and implement cost optimization strategy for Network Division, translating business goals and objectives into Network budgets.
Design and develop Asset Management and Information System for effective tracking and reporting of network assets.
Develop and control Network Group budget design, ensuring business plan processes are in line with organizational requirements.
Oversee NWG finances using a mix of systems, and best practice operational policies, processes and procedures.
Develop and implement tools, systems and processes for effective financial control.
Participate in Contract negotiations to reduce cost and drive MTNN Asset Optimization efforts.
Provide leadership and manage the financial control team, participating in all Network high level decision making management meetings.
Act as interface with Finance Department, the board and stakeholders, external/internal parties, on submission and release of budgets and NWG financial activities.
Develop and provide guidelines to all the departments in NWG to effectively manage and control expenditure.
Provide input in the negotiation of all commercial requirements for Network suppliers' agreement.
Coach and train the Network Financial Control team to ensure understanding of the objectives and goals of the department, awareness of set targets/requirements and regularly review their training needs.
Review the performance of individual team members and complete appraisals in accordance with the employee performance appraisal procedures and time schedules.
Requirements
Education:
First Degree in Accounting/Economics or related area of study.
A professional accounting qualification (ACA, ACCA, CIMA).
MBA is desirable.
Fluent in English.
Experience:
9 – 17 years consistent work experience including:
Manager track record of 3 years or more; with at least 3 years in relevant sector/ industry.
Work experience across diverse cultures and geographies is advantageous.
Experience in implementation of financial systems within a large network roll out environment.
Method of Application
Interested and qualified candidates should:
Click here to apply online
Company: Rainoil Limited 
Job Title: Tax Manager 
Description
To ensure compliance with all tax legislation and minimize tax liabilities within the organization.
Responsibilities
Leads the Tax planning process and ensures that tax liabilities and exposures are minimized.
Provides internal tax advisory services to business divisions and departments to ensure tax efficiency e. g Payroll structuring.
Oversees the preparation of all applicable tax computations e.g., CIT, WHT, VAT, PAYE etc.
Puts in place measures and liaises with relevant colleagues to ensure prompt processing and remittance of tax payments and the reconciliation of all tax accounts.
Keeps up to date with current industry tax practices and regulations and proactively advises management as appropriate.
Sets up an effective tax record management, update, and reporting process and drives execution.
Ensures that receipts and clearance certificates due to Rainoil and/or employees are collected for all tax payments.
Conducts regular in-house tax reviews and oversees the preparation of tax self-assessments.
Responds to and ensures adequate follow-up to resolve tax queries from the Tax authorities.
Liaises with and monitors the performance of retained tax consultants on tax issues and reports to the Group Head – Finance as appropriate.
Reviews the computation of royalties and technical fees as required.
Requirements
Minimum of a B.Sc Degree in Finance / Accounting or any related discipline
Professional certifications: Taxation: Chartered Institute of Taxation in Nigeria (CITN) or any recognized international equivalent and ACA – Institute of Chartered Accountants of Nigeria (ICAN) or ACCA – Association of Certified and Chartered Accountants.
Minimum of 5 years combined consultancy and/or functional Tax experience including specialism within the Oil & Gas industry.
How to Apply
Interested and qualified candidates should:
Click here to apply online
B. DIRECTOR/FINANCE
Company: Lagos Business School
Job Title: Director, Learning Innovation
Job Description
The Director of Learning Innovation will provide leadership in formulating policies and strategies for the adoption and optimal use of instructional technologies, designing and implementing i-person, hybrid, and online programmes for Lagos Business School.
The goal is to ensure our students, staff, faculty, and facilities are at the cutting edge of technologies appropriate for a world-class business school. New technologies are being introduced daily, and the task is to explore and determine which technologies are suitable for the LBS teaching and learning environment. This will make Lagos Business School competitive and well-positioned as a world-class business school.
The Director is also a significant contributor to the Custom Programs product development process. This includes consultation, short- and long-term product planning, and execution of content development schedules.
The Director oversees the overall quality of regular and custom design products, including product research and analysis, content creation and editing, branding, program design and production, and transmission of files for production and development for print or online delivery.
Essential Duties / Key Job Roles and Responsibilities
Recommend policies, procedures, and/or actions for the purpose of providing direction for meeting Lagos Business School's goals and objectives.
Research trends, products, equipment, tests, etc. for the purpose of recommending procedures and/or purchases.
Manage the Learning Management System supporting all formats of content delivery – face-to-face, synchronous, and synchronous.
Articulate digital and multimedia learning strategies and policies for Lagos Business School.
Identify and deploy new learning pedagogies and upskilling faculty on their application to content delivery.
Identify new instructional technology tools for teaching and learning and establish a protocols for adoption and institutionalisation.
Determine scope of technology training for faculty members and design appropriate training to meet needs.
Ensure a standard training path for new faculty members starting from onboarding and provide support for growth and development.
Receive referrals from Heads of Department/Faculty Director after semester evaluations for faculty development in instructional technologies.
Champion instructional technology innovation in teaching and learning through demonstration of new technologies and its application for instruction.
Consult with external clients to determine the business needs for an organisation with the Customs Executive Education team.
Conducts needs analysis for Executive Education custom program clients to narrow down training needs.
Lead design projects in academic and Executive education programs, including consultation with clients to assess needs, scope, create learning curriculum, architect blended solutions, evaluation components, and assign instructional designers to complete projects.
Establish protocols for content delivery other solutions of designs.
Ensure the prioritization of learning and development needs while simultaneously determining "needs vs. wants", budget considerations, and timetable requirements.
Anchoring course integration sessions for MBA department and Executive Education
Perform personnel administrative functions (e.g. hiring, training, supervising, evaluating, providing professional development opportunities, etc.) for the purpose of maintaining adequate staffing, enhancing productivity of personnel and ensuring department objectives are achieved.
Establish and maintain effective working relationships with a variety of groups, including faculty, students, staff, vendors, consultants, university community, and others as required.
Key Performance Indicators:
Environmental scanning for new trends with potential impact for institution
Policy formulation for technology-based teaching and learning
Drawing up plausible strategy to close performance or knowledge gaps
Designing the solution and working with Learning innovation team to actualize solution.
Overseeing delivery of solutions and collecting feedback
Utilization of feedback to finetune product and service delivery
Knowledge of learning innovation technology tools and ability to make recommendations for adoption of tools.
Vendor relationship management to ensure best services.
Creating vision and direction and mapping activities to achieve the vision.
Managing multiple projects and tasks
Managing different staff members and guiding their day-to-day activities
Coaching, mentoring and motivation of staff to deliver best services.
Evaluating learning impact and using information for refinement of services
Change management relation to new technology adoption.
Knowledge of financial targets of the institution and how unit ties into achieving this goal
Knowledge of commercials for products being developed for proper pricing.
Maintaining quality instructional materials production process in line with our premium products quality standards
Acquire affordable yet quality tools for operational activities.
Planning and execution of critical tasks involving diverse stakeholders within and outside the school.
Making recommendations for improving services and working with internal and external stakeholders
Representing the institution in local and international fora on learning innovation issues
Thought leadership on learning innovation issues through research apers and articles in local and international journals.
Qualifications
Master's Degree in Educational Technology/Instructional Technology/Curriculum Studies; earned PhD preferred.
Experience:
A minimum of 5 years' experience, including progressive responsibility for instructional design and instructional technology development and management.
Project management and supervisory experience are mandatory—a proven track record of developing and delivering courses and executive learning development programs.
Competencies Required:
Good knowledge of technology use and training in an academic environment.
Deep experience in design principles, adult learning principles, design processes (ADDIE), blended learning techniques, as well as web based and social learning.
Strong Project Management and delivery focused (on time, on budget)
Highly collaborative skills with internal and external customers
Excellent presentation or facilitations skills
People leadership experience to manage a team and have direct people management responsibilities.
Analytic ability to gather and synthesize information from clients
Strong interpersonal skills and the ability to relate to clients and other constituents at various levels.
Strong technical skills; computer literacy, including the full suite of Microsoft office applications
Excellent verbal and written communication skills
Strong customer service orientation with ability to listen to/synthesize customer needs and make recommendations.
Ability to effectively lead /coordinate multiple responsibilities simultaneously.
Ability to manage complex projects to successful completion.
Financial management acumen and budgetary experience.
Ability to create and manage schedules to meet critical deadlines.
An entrepreneurial mindset – You believe in your unit as a profit centre through the development of products targeted at the public sector and others.
Commercially oriented: understand how to monetise and promote products.
A detailed doer – You have a track record of getting things done. You're organised and responsive. You take ownership of every idea you touch and execute it to a fine level of detail, setting targets, engaging others, and doing whatever it takes to get the job done.
A networking mastermind – You excel at meeting new people and turning them into advocates. You communicate in a clear, conscientious, and effective way in both written and oral speech. Excellent verbal and written communication skills are required to work effectively with staff and multi-disciplinary teams.
A learning innovation believer – Expertise and competencies in instructional design, the practice of educational development, and adult learning theory are required. Knowledge of good practices in instructional technologies, online, blended, and face-to-face pedagogy is required.
A creative problem-solver – Growing any business from scratch comes with massive and constant challenges.
A curious investigator – You ask why a lot. You don't just take what you see and accept it.
A malleable learner –You believe you can always do better. You welcome constructive criticism and provide it freely to others. You know you only get better tomorrow when others point out where you've missed things or failed today.
Method of Application
Interested and qualified candidates should send their CV to: careers@lbs.edu.ng using the Job Title as the subject of the email.
Company- Marriott International 
Job Title: Director of Human Resources
Job Summary
The Director of Human Resources will report directly to the property General Manager, with a dotted-line (functional) reporting relationship to the Regional Senior Director of Human Resources and will be an integral member of the property executive committee.
As a member of the Human Resources organization, he/she contributes a high level of human resource generalist knowledge and expertise for a designated property.
He/she will be accountable for talent acquisition, succession/workforce planning, performance management and development for property employees, using technology efficiently, and coaching/developing others to help influence and execute business objectives in the most efficient manner.
He/she generally works with considerable independence, developing processes to accomplish objectives in alignment with broader business objectives.
Additionally, he/she utilizes a Human Resource Business Plan aligned with property and brand strategies to deliver HR services that enable business success.
Core Work Activities
Managing the Human Resources Strategy
Executes and follows-up on engagement survey related activities.
Champions and builds the talent management ranks in support of property and region diversity strategy.
Translates business priorities into property Human Resources strategies, plans and actions
Implements and sustains Human Resources initiatives at the property.
Coordinates the human capital review process at property(s) and leads succession planning activities on property and in the market, as appropriate.
Leads the assessment of property(s) leadership pipeline through the human capital review process and assists with follow-up.
Creates value through proactive approaches that will affect performance outcome or control cost.
Monitors effective use of myHR by property managers and employees.
Leads and participates in succession management and workforce planning.
Responsible for Human Resources strategy and execution.
Serves as key change manager for initiatives that have high employee impact.
Attends owners meetings as a member of the property executive committee and provides meaning or context to the Human Resources results (e.g., retention statistics, critical open positions, employee satisfaction, and training initiatives and results); and demonstrates an understanding of owner priorities.
Supervises one or more on-property Human Resources, as well as market-based Human Resources Specialist type resources where appropriate.
Managing Staffing and Recruitment Process:
Analyzes open positions to balance the development of existing talent and business needs.
Serves as coach and expert facilitator of the selection and interviewing process.
Surfaces opportunities in work processes and staffing optimization.
Makes staffing decisions to manage the talent cadre and pipeline at the property.
Develops staffing strategy (in collaboration with hiring manager) relating to hiring practices; consults with hiring manager on compensation, benefits, etc.
Monitors sourcing process and outcomes of staffing process.
Ensures managers are competent in assessing and evaluating hourly staff.
Managing Employee Compensation Strategy:
Remains current and knowledgeable in the internal and external compensation and work competitive environments.
Leads the planning of the hourly employee total compensation strategy.
Champions the communication and proper use of total compensation systems, tools, programs, policies, etc.
Participates in quarterly internal equity analysis; reviews internal equity reports and surface issues needing resolution.
Creates and implement s total compensation management packages/offers, particularly recognition and incentive programs directed towards property priorities.
Managing Staff Development Activities:
Ensures completion of the duties and responsibilities of the properties' Human Resources staff members, as outlined in applicable job description(s).
Ensures property Human Resources staff is properly trained in all employee-related human resource information to appropriately respond to property employees.
Serves as resource to property Human Resources staff on employee relations questions and issues.
Continually reinforces positive employee relations concepts.
Candidate Profile
Education and Experience:
2-year Degree from an accredited university in Human Resources, Business Administration, or related major; 4 years experience in the human resources, management operations, or related professional area.
OR
4-year Bachelor's Degree in Human Resources, Business Administration, or related major; 2 years experience in the human resources, management operations, or related professional area.
How to Apply
Interested and qualified candidates should:
Click here to apply online
Company: Old Mutual Nigeria 
Job Title: Executive Director, Technical (OMNIGIC)
Job Description
This role contributes to the broad technical strategy across the country, maintaining a long-term focus on the future risk management direction of the business in comparison to the market.
It is individually accountable for the execution of the Risk and technical strategy, and tactical business plans through Managers and their teams.
Descriptor:
Accountable for execution of tactical business plans (derived from Business Unit Strategy) at operational level.
Manages direct (Team Leaders and Specialists) and indirect (Clerical staff) reports in Life Underwriting, Claims and Re-Insurance teams.
Owns operational efficiency and quality including an operations balanced scorecard incorporating finance, people, process and customer dimensions of the business.
Integrates decision making across all of these spectrums.
Contributes to projects impacting on business deliverables (Delivery of level three plans).
Makes major operational decisions within business plan.
Provides operational and best practice context for internal environment.
Builds relationships with peers and or colleagues that impact across business areas.
Key Result Areas
Governance & Compliance:
Accountable for governance and compliance at an operational level.
Relationship Building:
Builds relationships with peers and/or colleagues that impact across business areas.
Operational Efficiency:
Accountable for execution of tactical business plans at operational level.
Makes major operational decisions within business plan.
Owns operational efficiency and quality including an operations balanced scorecard incorporating finance, people, process and customer dimensions of the business.
Ensures the effectiveness and appropriateness of operational processes.
Management Effectiveness:
Manages service delivery through a team of managers over periods of 3 months to 1 year.
Manages the HR function for the department as well as all day-to-day staff administration.
Drives operational excellence through area of supervision.
Provides operational and best practice context for internal environment.
Holds first line managers accountable for managerial work, including selection, performance management and talent management.
Develops MOs and specialists under supervision.
Selects potential MOs to sustain pipeline.
Minimum Qualifications and Experience
Insurance Professional qualification (ACIIN, ACII).
Post Graduate Degree (an advantage).
Average of 15 years overall work experience.
3 to 5 years' experience in more than one discipline.
Management experience.
Experience in a Multinational organization (an advantage).
Experience in Technical Insurance matters, having worked in Underwriting and Claims.
Skills:
Excellent Communication & Presentation skills.
Excellent Analytical skills.
Excellent Relational Management skills.
Method of Application
Interested and qualified candidates should:
Click here to apply online
Company: WTS Energy
Job Title: Head of Treasury
Role
Reporting to the Chief Executive Officer (CEO), Chief Operations Officer (COO) and other senior Executives, the Head of Treasury/Finance is a part of the Executive Leadership Team (ELT) and is responsible for the financial management of the organization.
Typical Job Duties and Responsibilities
As Head of Treasury, the candidate performs a wide range of responsibilities. These may include, but are not limited to:
Providing sound financial support and insights to enable the ELT to make critical business decisions
Presentation of financial results and insights to the Board
Play a key role in the formulation of the business's strategy
Managing and overseeing the taxation affairs of the organization and liaising with the external tax firm for specialist advice
Managing and overseeing the cash flow of the company and ensuring it has the appropriate treasury controls
Analyzes, interprets and records all financial data from the sale of instant lottery tickets; analyzes and interprets the financial file interface for the online gaming system and adjusts data to the General Ledger.
Summarizes and enters weekly totals for online games electronic funds transfers (EFT's) adjustments, lottery sales and payouts into the accounting system and reconciles online games accounts receivables.
Balances weekly instant and online games EFT files for distribution to appropriate accounts; controls the revenue stream from retailers' to Lottery accounts.
Prepares accounts receivables and weekly accounting records.
Ensures that lottery revenue and related taxes are properly reported and remitted; verifies accuracy of the Games Report on a daily basis.
Ensures compliance with the gaming facility's internal control system and the Minimum Internal Control Standards adopted by the industry.
Ensures the integrity of table games played at the gaming facilities.
Analyzes video lottery central computer data in order to make daily adjustments to ensure the accuracy of revenue reporting.
Perform forensic auditing of machine irregularities and conducts routine audits with the assistance of field auditors. Creates reports of audit findings to senior management and maintain knowledge of current trends and developments in the field.
Performs routine field audits and forensic auditing of machine irregularities.
Managing and overseeing the company's banking and borrowing arrangements
Managing relationships with Investors (where applicable)
Managing and overseeing the company's financial systems
Investment appraisal and analysis
Presenting results to non-finance people to understand
Recruitment, training, mentoring and development of staff
Overseeing Accounts Payable, Accounts Receivable, Tax, Treasury, Payroll, Financial and Management Accounting functions.
Risk Management to ensure the business has a solid risk framework in place
Overseeing commercial decision making from tender analysis, margin analysis, pricing analysis etc
Advising and implementing best practice methods to increase revenue and reduce costs
Advising on market changes and providing strategic financial recommendations to the ELT
Managing and tracking budget and accounting information including billing, collections, and tax information
Reviewing all formal finance policies and procedures
Develop cash targets to support efficient liquidity management
Manage excess operating cash to obtain optimum interest revenue
Develop and enforce strong internal controls and financial management policies
Develop treasury reporting dashboards appropriate for various stakeholders and track KPI
Oversee electronic cash receipt and cash disbursement processing and accounting
Oversee daily cash positioning activities including managing daily liquidity, cash position reconciliation and bank reporting
Serve as the primary contact with commercial banks in cash management services, trust, custody and with business managers regarding day-to-day treasury needs.
Skills and Attributes
Bachelor's Degree in Accounting, Finance, or related field (MBA preferred)
Professional accounting qualification
The more common skills and attributes that are most needed for this role may include:
10+ years' experience in a senior financial managerial position with a proven record of success
Sound decision-making skills based on accurate and timely analyses
Results-oriented and metrics-driven
Exceptional time management and able to solve problems
Exceptional interpersonal communication and leadership skills, with the ability to communicate and manage staff at all levels
Ability to lead by example and demonstrate a strong sense of integrity, ethics and dependability
Professional written and oral communication skills
Confident to present results to an audience
Strategic thinking, planning and creative problem-solving skills
Ability to work under pressure
Ability to collaborate with upper management to organize, plan and achieve company financial goals
Advanced computer software skills, including Excel and financial reporting software.
Method of Application
Interested and qualified candidates should:
Click here to apply online
Company: Nigerian Exchange Group (NGX Group)
Job Title: Group Finance Manager
Job Summary
We seek an individual who will be responsible for accurate and complete consolidation of Accounting and Financial records for NGX Group Plc. and its subsidiaries, amongst other key areas listed:

Coordination of the annual budget exercise
Consolidation and financial reporting for the Nigerian Exchange Group Plc
Responsibilities
Coordinate development and monitoring of NGX Group Plc.'s corporate budget;
Coordinate Annual Group Audit exercises and other finance related statutory examinations;
Coordinate preparation and consolidation of Statutory Annual Accounts and periodic Management of Group Accounts;
Ensure Group Audit is concluded, and Financial Statements are filed with the regulatory bodies within specified deadlines;
Ensure timely filing of Annual Transfer Pricing returns at the FIRS and timely conclusion of Tax Inspections or Audits;
Ensure cost (Transfer Pricing) and capital allocation are administered in a timely manner and in alignment with the Group and its subsidiaries' strategic plans.
Person Specification & Required Qualification(s)
B.Sc. / HND from a reputable institution;
Professional qualification will be an advantage. (ACA, ACCA);
Eight – ten (8-10) years cognate experience in a Financial Reporting or Finance role;
Solid working experience in a Group Finance team is required.
Experience in the financial services industry particularly in organisations with a Holding or Group company structure;
Commitment to collaboration and a joint accountability approach mindset;
Ability to deal with ambiguity, a strong judgment and problem-solving skills;
Strong working knowledge of MS-Word, Excel, PowerPoint, Visio, and Project;
Maintain high level of confidentiality and express high standards of professionalism.
Method of Application
Interested and qualified candidates should send their Resume to: talentmanagement@ngxgroup.com with "NGX Recruitment – Group Finance Manager" as the subject of the email.
C. LEGAL/OPERATIONS
Company – Asset Management Group
Job Title: Legal Researcher
Responsibilities and Functions
Perform preliminary research to identify pertinent legal subject areas and build a research plan.
Undertake an in-depth study of existing legal texts to obtain a deeper understanding of what has already been published on the relevant subject areas. This will require gathering and evaluating extensively, research data from statutes, laws, reported cases, legal articles, codes, and documents, and the use of both primary and secondary sources of law.
Perform broader research using local and international journal articles, newspaper publications, etc on the identified subjects of interest and conduct a detailed literature review to aid with the writing project.
Identify, locate, and contact qualified researchers in the identified areas for contribution.
Undertake such other duties/assuming such other responsibilities as are necessary for the attainment of the objectives of the project
Requirements
Bachelor's and Master's Degree holders (Applications will also be accepted from current Masters students, Ph.D. students, and graduate school applicants). However, students must demonstrate that their coursework will not impede their research.
Minimum of Second Class (Upper) Division from a recognized institution.
Three (3) to five (5) years post call experience in law.
Internationally qualified lawyers interested in researching and engaging with various areas of substantive law and legal practice in Nigeria may also apply
Knowledge of the law particularly criminal and family law and procedure
Proficiency in Microsoft Office skills including Excel, PowerPoint, and Word, Google Docs, and Project Management software.
Excellent communication, analytical, and organizational skills
Prior editorial and research skills are a plus
Capability to utilize research tools and familiarity with google scholar, law reports, case laws, and the provision of the law in the selected fields.
Method of Application
Interested and qualified candidates should send their Cover Letter and CV to: recruitment@amgnigeria.com using the Job Title as the subject of the mail.
Company- WTS Energy
Job Title: Head, Legal
Job Purpose
Provide professional legal advisory and expertise on all legal matters across our different subsidiaries.
Principal Accountabilities
Responsible for legal advisory services that ensures both regulatory compliance and business continuity
Dealing with all legal matters including criminal, civil, police liaison, and arbitration matters. Drafting, vetting of criminal complaints, criminal writ Appeals, and well versed with court processes.
Anticipates and identifies legal issues and counsels junior officers and upper management in order to develop legal strategies and solutions, often in situations of great political, public relations, or financial risk or significance, and with limited time for assessing alternatives.
Drafting and vetting of various cross-border Agreements, Contracts and other documents.
Attending Court cases and assisting the counsel in drafting of Written Submissions & Petitions.
Prepare, review and modify legal documents/contractual instruments and MOUs/MOAs to assist and support various business activities/functional departments.
Negotiate, review and draft documentation for business transactions and prepare and advise on various aspects of laws to various functional departments.
Prepare monthly and quarterly reports for the legal department for management meetings.
Responsible for litigation, legal notices, keep records of all licenses & compliances and all litigation matters.
Knowledge in legal aspects relating to various Laws including labour laws.
Manage all Montego external counsels, monitoring their performance and adherence to agreed SLAs.
Identify all commercial/business development/transactions risks and provide the mitigation plans options
Responsible for the implementation of the Quality Management System for continuous improvement and satisfaction of applicable regulatory and customer requirements.
Requisite Qualification And Experience
A Bachelor's Degree in Law
Must have at least 5 years' work experience in a similar function, with a total minimum of 10 – 15 years legal experience.
Key Competence & Behavioural Expectations:
Legal and Advocacy Management
Business and Industry knowledge
Excellent communication skills (written and oral)
Knowledge of relevant legislation.
How to Apply
Interested and qualified candidates should:
Click here to apply online
Company- Japan Tobacco International
Job Title: Legal Director
Purpose
The Legal Director for Nigeria is the principal point of contact and resource for all legal, compliance, and regulatory matters for the Nigerian market as well as the GSC function.
This position is responsible for assessing the operating environment across Nigeria, anticipating and guarding against legal risks facing the company, ensuring the compliance of JTI activities in Nigeria with the legislation and practice of the current market, and providing legal support to the local business.
Responsibilities
What will you do:
Serve as the primary advisor for the Nigerian market and the local EXCOM team on legal matters (such as CMA Partner relationship and contract, distributor management, product launch, marketing initiatives, compliance activities, commercial planning, route-to-market initiatives, Anti-Illicit Trade, Human Resources, etc.)
Prepare or review opinions, correspondences, and other documents related to complex/sensitive matters.
Develop and recommend company position on legal issues. Ensure compliance of internal legal documents with applicable legislation, internal policies, and protocols. Update local policies, protocols, and procedures as necessary
Provide the necessary legal support to applicable local and regional functional teams. This includes among others contracts negotiation and drafting, legal advice on pricing strategy, competition law, distribution agreements, commercial promotions, retail management, and consultancy agreements as well as corporate secretarial and governance affairs
Anticipate and guard against legal, reputational, financial, and other potential risks facing the Company. Assess local businesses' strategic planning against legal risks.
Supports Corporate Affairs function in the interpretation of legislation and in defining relevant strategies.
Provides regulatory advice to the Corporate Affairs Department. Managing litigation cases in collaboration with the HQ team and providing litigation guidance by working closely with the respective function involved in the process and the external lawyers
Deliver Legal training (Competition law, International Economic Sanctions, Dawn Raid) to all employees of Nigeria.
Develop and run Competition law workshops for sales forces. Keep Nigeria Legal on the JTI Legal map by presenting during Regional Legal Conferences.
Maintain excellent working relationships and work directly with the AGC of MENEAT GTR and, when necessary, work closely with the other JTI market lawyers and with the HQ Legal team
Requirements
Whom are we looking for:
Law Degree required, bar exam
Minimum of 10 years of legal experience within an international corporation  (pref. FCMG background) or a reputable law firm. Excellent understanding of the legal system demonstrated skills managing outside counsel and evidence of direct relations with local regulatory agencies are highly desirable
Business fluency in English is desirable
Data Protection, Communication Skill, Financial Skills, Coaching & Counseling, Negotiation Skills, Planning and Organizing, People Management, Decision Making, Analysis & Problem-solving, Competition Law, Labor Law, Commercial Law, Litigation, Regulatory Affairs, Compliance & Anti-Illicit Trade, Business insight, Time Management, Interpersonal Skill, Relationship Building
How to Apply
Interested and qualified candidates should:
Click here to apply online
Company- MacTay Consulting
Job Title: Legal Manager
Responsibilities
Review and provide legal advice on tender documents.
Review ongoing cases and advice management accordingly.
Liaise with relevant departments to ensure that where legal risks have been identified, appropriate courses of action have been taken.
Provide legal protection and risk management advice to management especially on contract management.
Provide and interpret legal information, conduct training and disseminate appropriate legal requirements to staff.
Draft a wide variety of legal agreements.
Provide advice on corporate legal issues and business matters.
Provide internal advisory services to the business units and departments within the Company.
Provide commercial legal support to all departmental projects and job functions.
Ensure the development of service level agreements for service support and delivery.
Monitor the maintenance of the registers and other records required to be maintained by the Company under the Companies and Allied Matters Act (CAMA).
Provide all such other administrative and other secretaries duties as directed by the Legal Counsel & Company Secretary.
Assist in the development of guidelines, policies, and procedures.
Analyze and review legal agreements, legislation, and documents for the Board.
Ensure (internal & external) compliance with laid down guidelines, policies, and procedures; investigate issues of non-compliance as may be required.
Review and advice management on legal implications of internal policies and procedures.
Review and draft contracts, agreements and internal policies and ensure that they are in compliance with all statutory or legal requirements.
Requirements
A graduate Degree in Law (minimum of Second Class Upper), LLM is a plus.
Member of the Nigerian Bar Association plus ICSAN.
A minimum of 5 years post Call experience.
Sound knowledge of Microsoft Office applications especially Word, PowerPoint and Excel.
Excellent written & verbal communication skills.
Strong knowledge of corporate law, commitment and enthusiasm in the delivery of the organization's objectives.
Ability to exercise sound judgment and discretion.
Good understanding of general and specific Company and commercial law.
Excellent team working ability to ensure smooth operation.
Excellent Organizational, time management and multitasking Skills
Ability to work and deliver under pressure with Good Listening skills and attention to details.
Good problem analysis and problem-solving skills.
How to Apply
Interested and qualified candidates should forward their CV to: recruitment@mactay.com using the Job Title as the subject of the email.
 D. IT/ENGINEERING
Company- Rainoil Limited
Job Title: Operations Executive
Description
To monitor actual sales against budget and ensure that retail outlets have the required resources to meet these targets.
To contribute to maintaining a positive brand image for Rainoil by ensuring service delivery at all stations comply with defined group standards.
Responsibilities
Drive implementation of sales budget within retail outlet
Verifies all stations requests in line with approved budget and controls.
Provides direct oversight to station managers, guidance on service, performance, operational standards, and requirements.
Monitors and evaluates station operational and marketing results and develops interventions to promote business development and growth.
Reports to the Head, Rainoil Sales & Marketing on overall and agreed station performance metrics.
Provides various resources as required by the stations to ensure staff are productively engaged.
Maintains excellent standards in all retail activity, driving sales and profitability through the effective implementation of budget.
Identifies objectives, strategies, and action plans to improve short- and long-term sales and earnings.
Identifies opportunities and drives initiatives to expand the revenue drivers at stations.
Implements measures to effectively track and address customer feedback and complaints.
Monitors retail stations' inventory reports to ensure products are always available at outlet.
Requirements
A minimum of Bachelor's Degree in Accounting, Finance, Management, Engineering, or related discipline is required.
Must have of 0-2 years' relevant experience in the Oil and Gas industry.
How to Apply
Interested and qualified candidates should:
Click here to apply online
Company- Nestle Nigeria Plc
Job Title: Production Supervisor
Position Summary
We are currently looking to hire a Production Supervisor whose responsibilities include;
To Supervise and monitor autonomous maintenance on the production line under his responsibility
To meet up with Safety, Quality, and output requirements through a strict follow up of the laid down procedure.
Main Responsibilities
Maintain Food Safety awareness and its relevance to ensure strict Compliance in the workplace. Act as back up for the manufacturing manager when required.
Responsible for performing all hygiene/cleaning operations in production floor areas like replacement of old/worn-out cleaning tools/equipment's.
Responsible to achieve the required quantity of products with a good quality and quantity (net content, wrapping, e.tc.) according to standard specification.
Must ensure the production report and other related documents as required are filled correctly.
Must ensure that proper shift handover is done according to the Nestle Continuous Excellence standard.
Must ensure that all transactions are properly captured in SAP by End users.
Must ensure the production report and other related documents as required are filled correctly.
To supervise autonomous maintenance, CIL of assets under his control.
Adequate usage of material according to BOM (Bill of Material)/ Preparation & Explanation of material usage variance.
What Will Make You Successful?
HND, B.Sc in Food  Science / Technology, Mechanical, Electrical, Industrial, Agricultural Engineering or related field
Minimum of 2 years proven experience with strong character as a production supervisor in the plant of interest.
Good attitude to work and ability to interact and communicate with people.
Demonstration of technical ability by proactively confronting machine malfunctions.
Coach individuals and teams in different environments.
Good communication & Organizational skills
Problem solving skills
Knowledge in Roller Drying Technology & Extrusion Technology is an added advantage.
How to Apply
Interested and qualified candidates should:
Click here to apply online
Company – PZ Cussons
Job Title: Tax Manager
Job Purpose
The job exists to:
Ensure compliance with statutory timeframe for remittance of VAT/WHT
Identify and engage in activities that will manage the company exposure on VAT/WHT within the confine of the law. .
Monitor payment process, facilitate prompt payment and ensure collection of receipts for VAT/WHT tax liabilities for all entities.
Reporting Relationships:
Peer Relationships
Attach organization chart showing manager and direct reports as well as peers
Report to Senior Tax Manager – Africa
Dimensions:
Turnover of unit
Budget responsibility
Team Size
Other
Principal Accountabilities
The key outputs of the job
List in priority order if possible, typically 8-10
NOT a task list
Any requirement for organizing & planning including own work and the allocation of resources
Typical decisions made and if they are advisory or directly responsible for the outcome
Prepare Withholding tax returns (Federal and All States) monthly all PZ entities/ SBUs in Nigeria by spooling monthly reports, verifying applicable rates, separating into applicable tax jurisdictions, reconciling WHT report against ledger balances and processing payments with 7 days deadline.
Review withholding tax reports for PZ entities/ SBU in Nigeria
Spool monthly VAT reports, ledgers for all entities and Prepare monthly VAT reports for PZ SBUs in Nigeria
Process payments for all monthly taxes, final demand notice liabilities and every other undisputed tax liability
Prepare initial draft responses to demand notices, queries and other correspondence from the FIRS and state boards.
File VAT Returns for all entities with the FIRS on or before 21st of every month
Apply for and Obtain Tax clearance certificates for all seven (7) entities every year
Receive and record all correspondence from tax authorities
Maintain correspondence tracker to ensure responses are filed within the stipulated timeline.
First level review of PZ Kenya tax computations and provide support on other Kenyan tax issues like tax audits, refund claims etc.
Prepare trend analysis, decks and forecasts for tax planning & Budgeting
WHT credit note verification on B2B Customer purchases
Internal & External Relationships
Identify the most significant ones
Attach a preferred suppliers list if available
Detail which networks the jobholder will be part of e.g. finance, category
External:
External auditors, FIRS, All state Board of Internal Revenue ( Nigeria) and Consultants.
Internal:
Qualifications
Sc. (Accounting)
ICAN Certification
Computer expertise especially in MS Word, MS Excel
Technical/Professional Experience:
4 – 5 years minimum work experience
Good Knowledge of Group Accounting policies.
Knowledge, Skills & Experience Needed:
List any qualifications required to do the job
Be specific about the experience needed
Focus on type of experience not the time served.
Method of Application
Interested and qualified candidates should:
Click here to apply online
Company: Beacongate
Job Title: Senior Accountant
Responsibilities
Verify, allocate, post and reconcile accounts payable and receivable.
Produce error-free accounting reports and present their results.
Analyze financial information and summarize financial status.
Spot errors and suggest ways to improve efficiency and spending.
Provide technical support and advice on Management Accountant.
Review and recommend modifications to accounting systems and procedures.
Manage accounting assistants and bookkeepers.
Participate in financial standards setting and in forecast process.
Provide input into department's goal setting process.
Prepare financial statements and produce budget according to schedule.
Assist with tax audits and tax returns.
Direct internal and external audits to ensure compliance.
Plan, assign and review staff's work.
Support month-end and year-end close process.
Develop and document business processes and accounting policies to maintain and strengthen internal controls
Ensure compliance with GAAP principles.
Liaise with our Financial Manager and Accounting Manager to improve financial procedures.
Requirements and Skills
Candidates should possess a Master's Degree / Bachelor's Degree qualification with 5 – 8 years work experience.
Proven experience as a Financial Controller, Accounting Supervisor, chief or senior accountant.
Thorough knowledge of basic accounting procedures.
In-depth understanding of Generally Accepted Accounting Principles (GAAP).
Awareness of business trends.
Familiarity with financial accounting statements.
Experience with general ledger functions and the month-end/year-end close process.
Hands-on experience with accounting software packages, like FreshBooks and QuickBooks.
Method of Application
Interested and qualified candidates should send their CV to: bgatecareers@gmail.com using the Job Title as the subject of the mail.
E. HEALTH
Company: At PPC
Job Title: Business Development Executive – Health Care
Job Summary
The Business Development Manager will be responsible for the planning and execution of mid & long-term channel strategy for PPC Medicals within the assigned territory.
The BDM is expected to act as the CEO of the territory taking entrepreneurial initiatives in delivering superior value for customers and the organization.
Job Description
Responsible for total sales results (of all Lines of Business) and (Customer Services) of PPC within the assigned territory.
Maintain a healthy funnel of opportunities to be closed month on month.
Own the forecast process including funnel maintenance of the channel in the assigned territory.
Participate and drive the yearly performance review, target setting, sales plan preparation.
Ensure timely contract renewal with each Key Account within the assigned territory.
Identify new businesses, channel opportunities and customer needs in the region to ensure growth
Build, manage, and leverage relationships with partners.
Liaise with all PPC partners (OEMs) for technical and commercial information, pricing and trainings on all new products.
Ensure optimal use of the OEMs channel partner available tools.
Responsible for product positioning, territory/account management and product specialty.
Explore, develop and maintain strategic relationship with key accounts within the territory under the guidance of the General Manager.
Negotiate with potential Accounts/Customers, Channel Partners special deals, pricing, timing, service compensation in line with PPC policy with Guidance by the General manager.
Maintain a healthy data base of accounts and ensure optimal relationship management of such accounts within the territory.
Provide input for the region and national business planning exercise: market trends, competitor behavior, potential projects and other relevant business information.
Develop and maintain up to date market intelligence on available/potential opportunities, competition, threats within assigned territory and report same promptly.
Deploy strategies and tactical plans for the Direct and Indirect sales channel based on customer needs synchronized with the PPC Medical Strategic Plan.
Job Specification
Bachelor's Degree in Medical Sciences.
At least 5 years of experience in a medical related Industry – Equipment sales and servicing.
Experience in sales or account management role preferably in Healthcare or B2B environment
Experience in dealing with Distributors or Dealers.
Experience of working within and preferably leading a cross functional team.
Experience in communicating and relating with C-level contacts.
Experience in the use of CRM tools.
Fluent in English, verbal and written.
Knowledge of Hausa language will be an added advantage (Kano/Kaduna Location)
Method of Application
Interested and qualified candidates should send their CV to: careers@ppcng.com using the Job Title as the subject of the mail.
Company: Family Health International
Job Title: Program Management Lead
EpiC Project Description
Meeting Targets and Maintaining Epidemic Control (EpiC), a five-year global project funded by the U.S. Agency for International Development (USAID), is dedicated to achieving and maintaining HIV epidemic control and preventing, preparing for, responding to, and bolstering health systems to address COVID-19. While originally designed as a HIV program, EpiC has been modified to accept COVID-19 funding and is currently implementing COVID-19 activities in 45 countries. In Nigeria, EpiC is supporting the following key activities:
EpiC will support in building the capacity of subcontractor UCS Global towards readiness to receive direct funding to meet the PEPFAR goal of ensuring 70% of funding is to local partners.
Through the USAID Care Center—which operationalizes a free, call-in service that answers questions and serves as an information clearing house for clients on HIV treatment and for individuals considering other HIV-related services—this activity will continue to respond to the need to expand HIV prevention, treatment, care, and support services to the general population, and to facilitate access to HIV services to traditionally underserved populations such as men who have sex with men (MSM), female sex workers (FSW), adolescents, rural dwellers, etc. and in general, to persons who may prefer to seek HIV information, treatment, care, and support in anonymity.
COVID programming through several tranches of funding. Key activities include: 1) support the acceleration of COVID-19 vaccination and facilitate integrated service delivery by leveraging USAID's existing facility and community service delivery platforms and partnerships to advance State and LGA level coordination and scale up mass vaccination campaigns; 2) Play an advocacy and coordination role identifying state level COVID-19 response and/or vaccination leads to ensure they are not duplicating efforts with their state, LGA or facility level; 3) Capacity development and technical support for national entities under the C19RM Global Fund grant to strengthen operations, management, supply chain management including support to state programs and logistics officers in forecasting and quantification for emergency response planning, including modeling of annual supply plans at the sub-national level as well as oxygen ecosystem coordination; 4) strengthen the linkage between the COVID-19 medical oxygen technical working groups at national and sub-national level, scale up oxygen use tracking system and medical oxygen equipment management system, and strengthen the oxygen ecosystem in Nigeria; and 5) mount a coordinated, strategic response to overcome the COVID-19 pandemic and its impact on PEPFAR programs and beneficiaries in Nigeria by focusing on preventing, preparing for, and responding to COVID-19, and mitigating the impact of COVID-19 on PEPFAR programs and beneficiaries and support program recovery from the impacts of COVID-19.
Basic Functions
The EpiC Nigeria Program Management Lead will support the Project Director in the overall responsibility for administration, program management, performance monitoring and technical implementation and oversight of all aspects of activities, under the oversight of the EpiC global management team.
S/he will support PD to collate information and ensure deliverables are submitted in a timely manner to USAID/Nigeria mission, while managing the expectation of FMoH/SMOH, and local partners within the project scope. S/he will provide program management leadership to the project and ensure successful implementation of the work plan for achievement of the project's targets and goals.
Under the guidance of the PD, the Program Management Lead will provide management oversight of EPIC Project to ensure that the overall project is effectively and efficiently implemented.
S/he will support the PD to ensure that the EPIC Project's cooperative agreement related deliverables are completed on time, workplans are closely monitored and state level implementation follow organization policy and are conducted according the approved workplan.
Duties and Responsibilities
Facilitate the development and implementation of the program, program strategies, workplan and program reports related to all components of EpiC's HIV and COVID-19 streams.
Facilitate day to day management of the project activities, provide leadership to monitor budget implementation and ensure strict compliance to donor and organization policies and procedures.
Coordinate the development, implementation and evaluation of annual work plans and budgets for CO and SOs.
Ensure timely submission of periodic donor reports that meet donor standards (timeliness, accuracy and quality)
Contribute to the development and maintenance of systems that effectively respond to USAID/Nigeria requirements regarding implementation procedures, reporting and evaluation.
Manage the design of subproject activities as directed including the preparation of budgets, implementation schedules, and evaluation criteria.
Ensure that project resources are utilized in accordance with applicable FHI 360 and donor policies and procedures.
Ensure appropriate monitoring of subprojects to achieve financial, administrative, and programmatic goals.
Contribute to the development and maintenance of systems that effectively respond to donor requirements regarding implementation procedures, reporting and evaluation.
Support the PD to ensure timely submission of accurate programmatic, technical and financial reports as required including responding promptly to all requests from USAID.
Support duties related to the management of human resources including analysis of staffing needs and resources, development of position descriptions, mentoring, and capacity building.
Support the PD to coordinate closely with other FHI 360 projects in the region, with international and national NGOs and other implementing partners to strengthen the quality of HIV and COVID programming in Nigeria.
Liaise with the technical, program, finance team and consultants to examine challenges in achieving targets, help PD to design potential innovations from other EpiC or regional programming, and test these innovations in Nigeria.
Support PD to advocate for the EpiC Nigeria program by amplifying USAID/Nigeria's work with key stakeholders including the MoH, through collation and packaging of program results and outcomes to advance the objectives of the program, and HIV and COVID programming, in Nigeria.
Support PD in ensuring high level oversight of budget development and track spending to ensure burn rate and pipeline are on track; support re-programming funds as needed based on program needs.
Qualifications and Requirements:
BS / BA / BL in Social Science, Statistics, Mass Communication, Monitoring & Evaluation, Pharmacy, Law, Public Health or related field, with a minimum of 11-13 years relevant experience with international development programs which includes 5 years of relevant supervisory experience. At least 3 years experience in PEPFAR/USAID funded projects.
PHD or similar degree with 7-9 years relevant experience with international development programs which includes 5 years of relevant supervisory experience. OR
MS / MA / LLM / MPH in Social Science, Statistics, Mass Communication, Monitoring & Evaluation, Pharmacy, Law, Public Health or related field, and a minimum of 9-11 years relevant experience with international development programs which includes 5 years relevant supervisory experience.  OR
Familiarity with Nigerian public sector health systems, international donor organizations, NGOs and CBOs is required.
Familiarity with PEPFAR and USAID requirements.
Demonstrated success in multicultural environments is required.
How to Apply
Interested and qualified candidates should:
Click here to apply online
MID-LEVEL JOBS
Mid-Level Jobs at:  DreamWorks integrated System Limited, Zojatech Limited, Jubaili Bros , May & Baker Nigeria Plc.
A. SALES/MARKETING
Company: DreamWorks integrated System Limited
Job Title: Field Sales Distribution Executive
Job Description
We are looking for competitive Field Sales executives to develop sales strategies and attract new clients.
You will source new sales opportunities and close sales to achieve quotas.
You will also play a key role in increasing income and revenue by managing and negotiating with clients, generating leads, qualifying prospects and managing sales of products and services.
Deliver on sales targets.
Proffer on-site support to customers while developing and sustaining long-term relationships with customers.
Job Functions / Responsibilities
Close new deals at a high rate.
Build relationships with existing customers.
Cultivate new leads within the sales territory.
Customer evaluation and procurement.
Sales process management.
Manage multiple accounts simultaneously.
Maintain records of all sales leads and/or customer accounts.
Represent the brand during all customer and prospect interactions.
Educate customers on how products or services can benefit them financially and professionally.
Forecasting sales, developing "out of the box" sales strategies/models and evaluating their effectiveness.
Adding new customers in the company's folio.
Develop a sales model that ensures consistent success and revenue growth.
Monitor the company's industry competitors, new products, and market conditions.
Achieving year and year incremental, profitable growth in sales revenue through effective business development, account management, planning and execution of sales strategy.
Develop and build the customer base in the assigned territory.
Lead response time does not exceed 24 hours on emails or calls.
Meet or Exceed Quarterly sales Target.
Review and execute business strategies within the set territory.
8 – On site Visitations daily.
Drafting Weekly report and weekly plans.
Prepares visit schedule, conducts visits to customers to promote sales and maintain good customer relationships. Writes weekly and monthly sales reports on the business activities within the assigned territory.
Requirements / Qualifications
Minimum of First Degree or HND in Business Administration, Marketing or other relevant discipline.
4 – 7 years relevance work experience in Sales, Marketing or Business Development.
A minimum of 2 years' experience selling electronic, computing, and telephone products.
Excellent networking and communicative skills.
Track record of over-achieving quota.
Target driven and result oriented.
Familiarity with different sales techniques and pipeline management.
Strong negotiation and interpersonal skills.
Self-motivated and driven.
Proficiency in MS Office e.g., Word, excel, PowerPoints etc.
Skills / Competencies:
Good understanding of field sales operations.
Excellent communication and interpersonal skills.
Good Influencing skills.
Ability to work independently.
Smart, and able to onboard customers.
Remuneration Package
Salary: N80,000 – 150,000 Monthly
Benefits: On-target earnings, Pension, HMO, other allowances.
Method of Application
Interested and qualified candidates should send their CV to: recruit@dreamworksdirect.com using the Job Title and Location (E.g. Field Sales Distribution Executive – Abuja) as the subject of the email.
Note: Only qualified candidates will be contacted.
Company: Zojatech Limited
Job Title: Growth Manager / Head of Growth
Job Summary
The Head of Growth will be responsible for driving user acquisition, engagement, and revenue growth for our B2B and B2C product.
This person will lead the development and execution of growth strategies across the entire customer journey, from acquisition to retention and loyalty.
As a key member of the leadership team, the Head of Growth will work closely with product, engineering and strategy to build, measure, and optimize growth efforts.
Key Responsibilities
Develop and execute a comprehensive growth strategy to drive user acquisition, engagement, and revenue.
Collaborate with product, strategy, and engineering teams to identify, prioritize, and execute on growth opportunities.
Analyze user data and customer feedback to identify patterns, trends, and opportunities for growth.
Develop and maintain a deep understanding of our target customer segments and the competitive landscape.
Design and run experiments to test different growth tactics and optimize performance.
Design, measure, and optimize the customer journey across all channels and stages, from acquisition to retention and loyalty.
Create and manage a growth dashboard to track key metrics and communicate progress to the leadership team.
Lead the marketing team to develop and execute marketing campaigns that drive growth.
Collaborate with engineering and product teams to develop new features and product enhancements that drive growth.
Stay up-to-date with the latest growth tactics and best practices in the industry.
Lead and develop a strong growth team.
Develop and execute strategies to scale the company's product by gaining adequate market share and industry leadership.
Qualifications
Bachelor's Degree in Business, Marketing, or a related field.
Minimum of 5 years of experience in growth or marketing roles, with at least 2 years of experience in a leadership role.
Core strength and verifiable experience in scaling startups
Strong analytical skills and experience using data to drive decision-making.
Strong project management and team management skills.
Experience with A/B testing and experimentation.
Strong understanding of customer acquisition and retention strategies.
Experience in the Fintech industry is a plus.
Strong interpersonal and communication skills.
Method of Application
Interested and qualified candidates should send their CV to: career@zojatech.com using the Job Title as the subject of the mail.
Company: Jubaili Bros 
Job Title: Senior Sales Officer
Job Overview
To conduct project sales in telecommunication, by following up with Project Team (project officers) and with key customer accounts from prospection till payment receipt,
Preparing sales offers, auditing sales files, pricing accurately,
Following up on pricing, and effectively communicating with the customers to understand their needs and efficiently coordinating internally,
To deliver the right product and satisfy the customer's needs.
Responsibilities
Prospect for new opportunities, visiting customers to find new opportunities, continuously meeting potential with customers, and reporting on new products or services in the market (competitive or relevant to the company products or services), to get more leads and stay ahead in the market.
Coordinating with Factory, stores and maintenance to plan the production and deliveries of bulk PO's and monitor the plan if its abided to
Follow up with Project officers and ensure proper communication of all sales related documents, by authenticating these documents, auditing and confirming all needed customer and management signatures, monitoring distributing as should to related departments for processing, follow up on the sales documentation till completion.
Offer proper prices to customers, upon reviewing customers' portfolio.
Supervise the Coordination of the delivery and installation of sold generators to customers, through following up with all project officers, concerned personnel and related departments.
Updating management on all Project department activities by sharing sales reports, operational reports and invoicing reports. Also preparing sales forecast, preparing and monitoring projects expenses and budgets and proposing new ideas to improve development of project department
Represent the company and ensure proper communication with the customers, by building good rapport, being available to respond to the customer's inquiries, and showing good-will to constantly understand and support customer's need, to enhance sales and after-sales support.
Attend exhibitions related to the company's field of work, by visiting stands and communicating with potential customers, to network and market the company's name and image as part of increasing sales plan.
Required Qualifications and Skills
Bachelor's Degree in Engineering, Marketing or equivalent field.
4+ years of relevant experience in the Engineering and Power generating industry in sales engineering.
Strong negotiation skills and Interpersonal skills.
Proven Progressive experience in sales and marketing market would be an added advantage.
Good understanding of the Market in Nigeria.
Analytical, but also ambitious, self-motivated, results-oriented and eager to contribute.
Ability to effectively work with customers from different backgrounds
Benefits
At Jubaili Bros Engineering we understand that people are the heart of business, so we prioritize a healthy work environment and organization culture.
We offer a wide range of competitive benefits in areas including but not limited to:

Pension
Competitive annual leave plus bank holidays
Health insurance
L&D training
Annual Bonuses
How to Apply
Interested and qualified candidates should:
Click here to apply online
Company: May & Baker Nigeria Plc
Job Title: District Sales Manager (North)
Responsibilities
Reporting to the National Sales Manager, the incumbent will be expected to deliver on assigned sales target for the District.
The candidate will be expected to coordinate, drive and provide leadership for the district sales force to achieve the district sales objectives through effective supervision of Medical Sales Representative.
Qualifications
Applicants must be Medical Sales Representatives with a track record of good performance.
Candidates must possess a B.Pharm or Degree in Pharmacology/Biological Sciences with at least four (4) years relevant experience. Applicants must be result oriented, self-motivated with good oral and written communication skills, and must possess strong persuasion and presentation skills with proficiency with MS Word, PowerPoint, and Excel.
Method of Application
Interested and qualified candidates should send their CV to: careers@may-baker.com using the Job Title as the subject of the email.
 B. FINANCE/DIRECTOR
Company: Glovo
Job Title: Finance & Strategy Manager
Your Work-life Opportunity
We are one of the fastest growing startups in Europe and the way we want to grow is making every city profitable!  To reach this goal, we need a 360, analytical and results driven person to take ownership of our Finance & Strategy function in Nigeria.
At Glovo,  we work hard and we love what we do. If you are a problem-solver person with a 100% hands-on attitude, looking for an energizing work environment with big ideas we'd love to have you on our team!
Responsibilities
Be a part of a team where you will:
Be the General Manager's right-hand in any strategic and finance decision
Define jointly with the General Manager the long term goals of the country
Set and review quarterly country and department targets based on long term goals
Implement current corporate strategy throughout the annual planning cycle both at country and city level
Work with cross-functional teams (operations, marketing, finance, procurement and commercial) to ensure a profitable and flawless execution, and to develop profitability analysis for new ideas/businesses
Study the viability – reports of investments/projects, strategic reorientation, etc
Lead cross functional projects to improve profitability
Analyze business performance and measure KPIs, identifying issues and potential improvement opportunities
Prepare and present monthly, quarterly and annual finance and accounting reports and analysis (P&L and BS).
Work closely with Global Finance Teams (Billing, Treasury, Accounting etc) to solve any day-to-day issues and ensure a 100% satisfaction of Nigeria's customers, partners and couriers in any topic related to finance
Manage treasury function and ensure optimal cash flow
Coordinate the preparation of Financial Statements
Lead the relationship with third parties: external auditors, administrations, external consultants,
Analyze of procedures and external audit – Contributing to the continuous improvement of the processes promoting solutions to possible problems detected and reduce manual tasks
Optimize the fiscal policy of the company: VAT tax knowledge, IIBB Multilateral Agreement
Have a full team of 5+ HC reporting into you
Report into the General Manager with a dotted line to the Africa Head of Finance & Strategy
Actively collaborate with your colleagues and learn from each other in a supportive environment that allows you to grow, develop and make a difference
Requirements
You have:
6-10+ years of work experience in consulting, investment banking, audit or corporate finance within a leading company providing teams with the necessary data to make the right decisions & leading major projects
Strong working knowledge in manipulating and presenting quantitative data (Excel, Google Spreadsheets etc.), ability to build flexible and comprehensive reporting templates
Advanced English
Strong analytical skills, goal-oriented, and teamwork
Hands-on and autonomous
Advanced accounting and finance knowledge
Ability to influence stakeholders in order to help achieve your goals
An empathetic, inclusive and curious attitude
Benefits
Experience our Glovo Life benefits:
Enticing equity plan (if applicable)
Top-notch private health insurance
Monthly Glovo credit to spend on our restaurant products and zero delivery fee on all Glovo orders!
Flexible time off (take the time you need) and hybrid working model (own your time)
Enhanced parental leave including nursery support!
Online therapy and wellbeing benefit
What you'll find when working at Glovo:
Gas: Driven to deliver quality results quickly
Good Vibes: Bring positivity and communicate openly
Stay Humble: Self-aware and open to learning
Care: Uplift people and the planet
Glownership: Act as proud owners
High Bar: Focus on Top Performance
Method of Application
Interested and qualified candidates should:
Click here to apply online
Company: Polaris Bank
Job Title: Business Analyst
Job Brief
We are recruiting to fill the position of Business Analyst to the Business Directorate Head. The successful candidate will be responsible for working on complex assignments, requiring a high degree of problem-solving ability.
The candidate is required to provide high-level, confidential, and coherent services to the Directorate Head.
As a Business Analyst to the Directorate Head, you will take an active interest in the company's success
Job Description
Business Research: Perform frequent and rigorous research on key Business topics both internally and externally to identify organization's fitment to strategic frameworks, establish industry trends, and collect benchmark data.
Data Analysis: Involved in data analysis for functional and organizational data using a combination of digital and critical thinking skills. Carefully evaluates financial data and creates reports that identify areas of concern or opportunity.
To work with the leadership teams on design and deployment of both short-term and long- term strategic business objectives & programs.
To perform Market review and competitor analysis of developments/ new trends in different business units.
Support in long term strategic planning, QPRs, MPRs and other Business reviews
Support in representation of organization performance to shareholders and investors by the management team
Research related to sectors, organizations, geographies, products, etc. as the requirement arises.
Analyze and synthesize information in various forms about projects to develop reports and presentations to assist the Directorate Head in decision making.
Required Competencies / Skills
A First Degree in Finance, Accounting, Economics or related fields.
A Masters or MBA in Finance or CFA (Certified Financial Analyst) will be an added advantage
An extensive knowledge of the Banking industry and the financial markets in Nigeria.
A minimum of Five (5) years' post-qualification experience in a similar function.
Basic knowledge of asset management, Investor relations, infrastructure development and general investment.
Excellent communication skills both written and oral. Good relationship management skills.
Proficiency in use of Microsoft Suite (Word, Excel, PowerPoint) (Mid to Advanced level) High level of pro-activity and ability to follow through on assigned tasks.
Highly organized and extremely detailed orientation.
Proven ability to work under pressure and to tight deadlines.
Political savvy, maturity, and tact, including the ability to relate with different levels of stakeholders and interested groups.
Excellent presentation and facilitation skills.
Demonstrated commitment to ethical standards and high level of integrity.
How to Apply
Interested and qualified candidates should:
Click here to apply online
Company: Wakanow 
Job Title: Group Treasury Manager
Job Objective / Purpose of Job
Develop and implement a comprehensive treasury strategy that aligns with the company's financial objectives, ensuring efficient cash management and liquidity across all locations.
Monitor and manage financial risks such as currency fluctuations, interest rate movements, and counterparty risks by implementing appropriate hedging strategies.
Liaise with local and international banks to negotiate optimal financing arrangements, manage banking relationships, and ensure compliance with all regulatory requirements.
Collaborate with the Finance team to forecast cash flow, create budgets, and support decision-making with accurate financial analysis and reporting.
Maintain and strengthen internal controls and policies to safeguard company assets, minimize risks, and optimize cash utilization.
Coordinate with regional teams to ensure seamless integration of treasury operations, sharing best practices, and promoting a culture of continuous improvement.
Requirements
Bachelor's Degree in Finance, Economics, or a related field; a professional certification such as CFA, ACCA, ACA, or ACT is highly desirable.
Minimum of 7 years of experience in treasury, finance, or a related field, with a proven track record of managing multi-currency and multi-jurisdictional treasury operations.
In-depth knowledge of treasury management principles, financial markets, and risk management strategies.
Strong analytical, problem-solving, and decision-making skills, with the ability to interpret complex financial data and provide strategic recommendations.
Excellent communication and interpersonal skills, with the ability to build strong working relationships with stakeholders at all levels.
Proficiency in Microsoft Office Suite, particularly Excel, and experience with treasury management systems.
How to Apply
Interested and qualified candidates should:
Click here to apply online
Company: Palladium
Job Title: Director, Finance and Operations – Engaged Citizens Programme (ECP) 
Project Overview and Role
The Director of Finance and Operations (DFO) is responsible for providing operational oversight and guidance to the national team in Abuja as well as the delivery teams.
The DFO will lead the Operational and Financial management of the project and maintain close liaison with the other project team members to have a holistic approach.
The position will be providing directions and guidance to Project Support Functional team members including operations and finance; and be responsible for ensuring close links between this Support team and the Technical Support Team, Communications support, and MEL Support Team in Abuja.
The position will also form a collaborative working relationship with the Operations teams of ARC- Pillar 1 of the PERL Programme (PERL is the umbrella programme, with ECP and ARC supporting different result areas).
The DFO will ensure that project operations run smoothly and will track and maintain project budget allocations, working closely with the Palladium corporate Project Manager and Project Associate.
DFO shall be the enforcer of the programme and Palladium operational processes and policies and internal control processes of ECP.
Primary Duties and Responsibilities
Authority levels / Signatory:
 Signatory to all ECP bank accounts in line with programme and administrative operations in line with the operations manual.
 Approval of expenses, procurement and other service contracts as stated in the operations manual and in line with the Palladium delegated authority.
 Delegated authority for this role is detailed in the operations manual.
Line management Responsibilities:
 This role is line managed by the National Team Leader
 This role shall manage the National Finance Manager, the National Administrative Officer (NAO) and the National Logistics/Security Officer (NLO).
Key Responsibilities
 Provide collective oversight to the national, state and federal programme delivery teams.
 Oversee general operations of the programme – provide the NTL with updates as may be required.
 Day-to-day supervision of the logistical, Administrative, Human Resources and Financial requirements of the Programme
 Act as a member of the Emergency Response Team along with the National Team Leader and other Heads of programme as assigned. As part of this team, follow the agreed crisis management protocols to ensure compliance with SOPs.
Oversee and work alongside the National Finance Manager in ensuring that the project forecast is realistic and budget capping are monitored and checked.
Provide oversight to the Project Operations team (2)- National Administrative Officer and Logistics Officer and establish all required updates and maintenance of operational policies, employee agreement amendments (if required).
Maintain ECP's accounting systems for financial management, based on Palladium policies and procedures, which conform to FCDO requirements. Ensure complementary of these systems with the administration, Human Resources and project fund management systems and alignment with programme philosophy.
Update and maintain the ECP financial management systems, including the Value for money framework which feeds into the PERL overall VFM framework. Keep abreast of FCDO Nigeria thinking on value for money and advising the ECP team on 'economy' savings (Consultants, procurement, service contracts, etc). Maintain a constructive and supportive working relationship with Palladium staff and FCDO finance and admin staff, and stay up to date with current financial regulations, including tax liabilities to individuals/ECP, staff pensions and workers compensation.
Work closely with all ECP staff in developing annual budgets for programme activities based on workplans, budgets at delivery teams and National level to ensure strategic management of project funds and provide technical guidance for effective QA of forecasts.
Respond to Palladium and FCDO requirements for annual, quarterly, and monthly financial forecasts (FINSTATS). Ensuring that the monthly variance of invoices to FCDO remains below 2%.
Oversee the external FCDO audit of ECP financial transactions and assets management.
Facilitate internal audit processes through spot checks, peer reviews and scrutiny of transactions and financial records  including assets management.
Plan and implement End of Project activities and tasks (July- Sept, 2024) in close coordination with the Team Leader and Corporate Project Management team members.
Teamwork:
 Maintain close working relationships with the all team leads
 Actively contribute to Team building within the ECP team – use of shared mission, vision, values, identity/public profile, use of staff meetings, staff welfare, social events, formal and informal opportunities, etc, to reinforce teamwork. Look out for, highlight, and support resolution of internal challenges impacting on team performance.
 Maintain strong working relationships with other members of the ECP and ARC (Pillar 1) State Teams to deliver a shared workplan.
 Required Qualifications
A relevant Degree or similar qualification in Finance, Business Administration, Economics or Development Studies.
Exceptional (10+ years) experience of relevant professional experience working on project operations of donor-funded projects, FCDO experience mandatory.
Strong understanding of FCDO compliance requirement and experience in applying those within the Nigerian context.
Technical experience in the following project management areas (finance management, procurement, security, logistics, contract and compliance, HR).
Demonstrated leadership skills, management skills and effective interpersonal skills.
Well-developed organisational skills and the ability to combine attention to detail with a view of strategic priorities.
Method of Application
Interested and qualified candidates should:
Click here to apply online
C. IT/ENGINEERING
Company: Guinness Nigeria Plc 
Job Title: Demand Planner
Description
The Demand Planner is responsible for embedding standardization and implementation of initiatives to achieve an outstanding Demand Planning function.
Responsibilities
You will be responsible for:
Pro-actively works with the S&OP Manager and the IBP Leads, being responsible for the statistical forecast and highlighting deviations to the shipment and/or depletion trends.
Use and maintain the APO software as the primary forecasting system tool
Collaborate with IBP Lead on all forecast history cleaning activities including detailing adjustments and assumptions (market trends, seasonality, promotions).
Maintain statistical parameters for "best fit" model & generate a baseline at least 18 month rolling.
Maintain APO master data including CVC creation, disaggregation factors and attributes.
Analyse outliers through appropriate reports and make corrections.
Provide reports and insights to collaborators to improve the use of baseline forecast.
Build the S&OP pre-read packs as per the codification formats.
Update Tier critical metric slides on weekly and monthly basis for assigned markets
Collaborate with IBP Leads to conduct root cause analysis to identify drivers of forecast error and work together to take the vital corrective action to drive continuous improvement in forecast accuracy and bias performance.
Regular review of codification progress through verification tracking. Ensure rigorous adherence to business processes and interactions with CoE
Analyse performance issues and define specific improvement actions and plans by country to address these, ensuring plans are followed-up and implemented
Drive action plans to completion in pilot markets where OnePlan have been launched already as defined
Provide regular status updates to the market key customers and
Ensure successful delivery of the implementation timelines for S&OP improvement roadmap as agreed with Africa FD and exec.
Requirements
To be successful in this role, you will need:
Master's in industrial engineering or Business Administration.
Institute of Business Forecasting & Planning CPF (Certified Professional Forecaster) qualification.
Proven capability in driving continuous improvement within end-to-end supply chains.
Expert understanding of Demand Planning and S&OP Processes and associated Diageo systems (i.e. SAP APO Demand Planning module).
Strong customer engagement skills.
High degree of quantitative and analytical skills and attention to detail.
Excellent communication skills – verbal, written and presentation.
Customer centric mind set.
Proficient in MS applications e.g. Excel, Word, PowerPoint, Access, Outlook.
How to Apply
Interested and qualified candidates should:
Click here to apply online
Company: UAC Foods Limited,
Job Title: Refrigeration and Air Conditioner (R&A) Technician
Job Summary
Responsible for maintenance of cold rooms, chillers, freezers, and other cooling units to avoid breakdown and improve production output.
Tasks and Responsibilities
Conduct regular routine inspection of all company's R & A equipment to drive the proactive identification of potential faults and stop them before failure.
Monitor usage ofall company's R & A equipmentto ensure they are properly handled andmaintained to the highest standard.
Service, repair and/or propose replacement of Semi hermetic compressors, Condensers, Evaporator, and other refrigeration equipment.
Support in preparation of equipment maintenance schedule and manuals.
Ensure issues are properly logged and closed according to company's policy.
Ensure timely preparation and submission of daily reports.
Propose/suggest ideas and recommendation on operations, equipment, preventive maintenance, and spares management.
Profile and Requirements
OND in Mechanical / Electrical Engineering or Trade Test 1-3.
Minimum of 5 years in related job experience.
Able to service and startup R & A equipment, and adjust to the manufacturer and job specification.
Must be passionate about preventive maintenance.
Demonstrate good interpersonal communication skill.
Method of Application
Interested and qualified candidates should:
Click here to apply online
Company: Hobark International Limited 
Job Title: Engineering Manager
Job Description
The ideal candidate will be responsible for managing and inspiring his or her team to achieve their performance metrics.
Your role will involve strategizing, project management, part staff management.
Your collaborative attitude and interpersonal skills will help you thrive as an Engineering Manager.
Qualifications
An Engineering Degree.
Registered member of COREN and other relevant professional Engineering Associations.
Minimum of 15 years experience within the oil and gas industry with at least #8 years' proven track record in Construction Engineering design in an EPC Company.
Strong experience leading a team of Piping Design Engineers and draftsmen.
Vast experience in FEED and detailed design engineering.
Must have worked as a Senior Project Engineer or Construction Superintendent/Manager at an Oil and gas construction site.
Strong project management experience is mandatory.
Method of Application
Interested and qualified candidates should send their Application / CV to: emem_okon@hobarkintl.com using the Job Title as the subject of the mail.
Company: The Confederation of African Football
Job Title: IT Officer
Responsibilities
Manage & plan CAF's Cloud platforms such as Exchange Online, Teams, Azure AD, and Microsoft Endpoint Manager (Intune MAM, MDM).
Provide primary administration and tier 3 technical support for Azure, Office 365, and Azure Active Directory services in multiple domains/tenants.
Perform daily & weekly maintenance routines by proactively actioning on alerts from Monitoring systems related to the above-mentioned technologies.
Manage M365 subscriptions, licenses, identity management and automations using PowerShell, other scripting languages, or Microsoft Graph API.
Manage and provide technical expertise with migrating email from various platforms and tenants to M365 to support mergers and acquisition activities.
Create and implement automated processes that reduce manual efforts and increase overall efficiency and scalability in Azure and Office 365 environments.
Review Azure internal expenditure, develop, and present reports to stakeholders to take cost reduction actions.
Work parallelly with support and on-going technology projects as assigned.
Develop processes, and procedures for the infrastructure and cloud components.
Provide after-hours support when needed for critical systems (Ex: Maintenance & Escalations) and collaborate with Team members in different time zones.
Install, configure, test, and maintain operating systems, application software and system management tools.
Maintain security, backup, and redundancy strategies.
Single point of contact for Hardware for CAF colleagues.
Maintain the inventory of hardware components and software licenses and ensure they are correctly registered against the right person.
Provide periodic reports to the CAF IT management.
Assist with other duties as directed by management and achieve goals set to be align with organizational goals.
Requirements (Profile)
Bachelor's Degree in Information Technology, Computer Science, Engineering or similar.
At least 3 years' experience in the IT field.
Fluent in English both written and spoken is a must; command of any of the other CAF official language (French, Arabic) is a plus.
Strong problem-solving skills and interest in cloud computing and cyber security.
Experience in multi-tenant Azure and Office 365 environments.
Experience in Microsoft service within Azure Active Directory.
Experience in Scripting/Automations using PowerShell or another scripting language.
Microsoft 365 certified enterprise Administrator expert.
Experience in Azure Monitor and Log Analytics.
Good problem solving, and communication skills.
UNIX system administration.
We Offer
An interesting and varied job in an exciting and innovative international organization.
Attractive employment conditions.
The opportunity to be part of a highly committed international team.
Quality social security coverage.
An excellent pension schemes.
Method of Application
Interested and qualified candidates should submit their Applications in English (Motivation Letter, CV, Diplomas, and Reference Letters) to: careers@cafonline.com using the Job Title as the subject of the email.
Click here for more information
Note
Only direct applications who meet all the required criteria will receive consideration
Only qualified applicants will be considered for employment without regard to gender, race, age, skin colour, nationality, religion, sexual orientation, or on any other grounds.
Company: Husk 
Job Title: Senior Associate, Interconnected Minigrids
Key Responsibilities
General:
Play a key part as a member of the Stakeholder Engagement Team and contribute to the building of robust and critical relationships pertinent to the successful roll out of interconnected minigrids in the country.
Work with internal cross-functional teams towards IMG site deployment phase and relevant program submission engagements.
Support information and data gathering for market intelligence insights within and around proposed IMG deployment locations.
Other duties as may be assigned from time to time.
DisCo Engagement:
Assist with managing relevant industry relationships with DisCos and other relevant partners to ensure Husk Nigeria attains leadership position in IMG deployment within Nigeria.
Assist with managing all DisCo related conversations across structuring blended tariffs using the MYTO tool, assessment of the integrity of Disco infrastructure, tripartite agreement signing as well as onboarding of previous customer records from the relevant DisCo.
Maintain a repository of data across all DisCo engagements and related community engagement as well as business proposals and presentations made to DisCos and relevant authorities.
Maintain active relationships with key technical and commercial staff of the prospected Discos.
Stakeholder Management:
Coordinate, maintain regular communication, and develop positive and productive relationships with various community groups/stakeholders, regulatory stakeholders, customer/client groups etc.
Maintain effective relationships with all regulatory stakeholders – NERC, NEMSA, REA, NEP, Ministry of Power, Ministry of Environment & other principal actors across several states where Husk operates.
Maintain an active database of all public sector stakeholders (including political appointees and key civil servants).
Program Management:
Coordinate with internal stakeholders on system design review and energy audit requirements for proposed IMG deployments.
Coordinate with all internal stakeholders for collation of documents etc for relevant program submissions.
Provide requisite support for engagements with external program teams including qualitative analysis, collecting and analyzing survey data, conducting program-related research.
Community Engagement:
Drive active community engagements within selected IMG communities during pre-development phase.
Maintain an active database of the minutes and pictures of all community engagement meetings during the pre-development phase.
Ensure community reports are properly captured and documented.
Maintain an active database of all key community stakeholders including the host communities'' chiefs, graded traditional rulers, key palace functionaries, religious leaders etc
Performance Management:
Maintain the performance monitoring dashboard for IMG status deployment and program submissions/engagements.
Provide monthly status update reports using data visualization tools.
Qualifications
Does this sound like you?
Graduate from a leading institution with a degree in Engineering preferably Electrical Engineering, Systems Engineering, Engineering Physics or a related science degree. Relevant trainings or certifications; a plus.
Minimum of 5 years of experience in a similar role within the power or telecommunications sectors, supporting project delivery, program management and stakeholder engagement.
Ability to ensure closure for tasks and engagements, based on business requirements.
Excellent skills with MS Office.
Proficiency in Power System Design software (Homer Pro, Pvsyst etc).
Proficiency in Data Visualization tools (Power BI, Tableau).
Superb interpersonal skills, including the ability to quickly build rapport relevant to internal and external stakeholders.
Ability to work in a fast-paced, multi-diverse environment coordinating with multiple stakeholders.
General Skills & Attributes:
Excellent knowledge of MS Office, Google Suite and other relevant tools
Highly motivated and target driven with a proven track record in delivering tasks in a timely and effective manner.
Excellent communication skills
Highly numerate and analytical with an ability to make strategic inputs for driving and achieving business goals.
Responsive with great time management and organizational skills
Ability to create and deliver presentations tailored to the audience needs.
Relationship management skills and openness to feedback
A Can-Do attitude with a knack for taking ownership of deliverables.
Physical Demands:
Have full range of mobility in upper and lower body
Could work in outdoor weather conditions at certain times
Have adequate visual and hearing acuity to follow instructions; and determine accuracy of the work assigned.
Ability to work in rural, peri-urban locations as required.
Also:
You are driven to support the delivery of business growth in a new market.
You have a robust industry network and understand effective stakeholder engagement practices.
You are an effective planner and have a strong orientation to process.
You building strong relationship built on trust and are a strong verbal communicator.
You pride your communication skills.
Most importantly, candidate must fit company spirit where people work smart, play hard, have fun and are dedicated to success.
Location and Travel
This role is based in Abuja. Occasional travel to Husk's Mini Grids in the rural areas of Nasarawa is required. Number of travelling days could be 2-3 days in 3 months.
If a female employee is required to travel, she will be accompanied by another senior colleague and Travel policy that highlights safety for female travelers will be strictly followed with zero-tolerance to any security flags.
Benefits
Husk offers flexible working conditions with employee benefits that are in line with global best practices. These include clear career growth planning, transparent annual review processes that are gender inclusive, maternity, and paternity leave, gender inclusive workplace conditions, family health insurance, frequent trainings to assist the employees to grow-in and to the next roles.
Husk does not believe in micromanagement and encourages its employees to have a healthy work- life balance hence giving the freedom to manage their workload to be compatible with their life.
How to Apply
Interested and qualified candidates should:
Click here to apply online
Note
This description indicates the general nature and level of the qualifications and duties required of employees in this job classification, as well as the essential functions a person must be able to perform to do this job. It is not designed to be a comprehensive inventory of all duties and qualifications required of employees assigned to this job.
Husk Power Systems and its subsidiaries are equal opportunity employers and make employment decisions on the basis of merit and business need. We hire without consideration to race, colour, religion, citizenship, political activity or affiliation, marital status, age, national origin, ancestry, disability, veteran status, sexual orientation, gender identity, gender expression, sex or gender, or any other basis protected by law.
Only qualified candidates will be contacted.
GRADUATE ENTRY JOBS
Company: Canon
Title: Women in Sales Trainee – Lagos
Description and Job Purpose
We are looking for new talents who will be willing to join our Sales Team for long term (1 year) internship.
The purpose of the program is to support female participation in our sales workforce.
Interns will take active role and have sales responsibilities where they'll be supported with a structured development program.
The ultimate aim of the program is to support female representation in sales careers and sales management.
What We Give
With Canon, you'll get the support and encouragement you need to grow, from people who share your ambition.
We'll invest in your professional development to help you learn and progress in your role with us.
You'll find leaders who give you the freedom to explore new things and a team where knowledge is shared openly.

The interns will be hired for our sales teams in Canon Regional Sales Office in Nigeria (Lagos).
The eligible candidates will be hired as long-term interns in the sales departments of their country of residence.
Duration of our Trainee Program is 1 year.
The internship program will be supported with a 1-year development program including facilitator-led training programs, on the job learning, online learning and mentoring.
What We Ask
Final year female students or new graduates who are interested in a career in sales
No previous experience required
Driving License Preferred
Able to work 5 working days of the week
Good command of English
Self-motivated with good communication skills
Problem solver and willing to work hard in a dynamic environment doing a variety of tasks
Team player with the ability to work with deadlines
Good command of MS Office applications
You will need
Analytical Thinking
High level of Accuracy
Proactive Approach
Excellent Communicator
How to Apply
Interested and qualified candidates should:
Click here to apply online
Note: Successful candidates will be considered for full-time employment at the end of the internship.
Company: Nigerian Aviation Handling Company
Job Title: Graduate Trainee
Job Description
Help managers complete daily tasks (e.g. implementing new policies)
Understand each department's (e.g. Marketing, Sales) daily processes and goals.
Provide administrative support (e.g. data entry).
Get familiar with personnel duties.
Participate in company's strategic planning.
Help managers in evaluating performance (e.g. writing reports, analyzing data)
Keep track of business revenue.
Research ways to increase profitability and lower risk.
Create and give presentations.
Requirements
Candidates should possess a Bachelor's Degree / HND qualification with 1 – 5 years work experience.
Method of Application
Interested and qualified candidates should send their CV to: jobdesknahcoaviance@gmail.com using the Job Title as the subject of the mail.
Company: Applied Engineering Technology Initiative Nigeria Limited

Job Title: Graduate Trainee (Microbiology)
Job Brief
Our client is searching for enthusiastic graduates to join her team. Responsibilities include ensuring operations run uninterrupted and that products meet established quality standards and reduce waste and inefficiency.
They analyze operations and design workflows and production processes to reduce loss along the way while still meeting customer needs. Ultimately, you will work with organizational leaders and professionals to maximize productivity and reduce wastefulness in the production process.
Responsibilities
Completing all tasks set by the Supervisor and assisting wherever possible.
Observing existing strategies and techniques and offering suggestions for improvement.
Conducting research and collating data.
Observing health and safety guidelines at all times.
Attending meetings and workshops.
Submitting to all forms of evaluation during the traineeship.
Working closely with staff to foster professional values and build good relationships.
Compiling reports and delivering presentations to staff members and other stakeholders.
Requirements and Skills
BSc. or HND in Microbiology.
Experience in the manufacturing field would be an advantage.
Not more than 28years old
Possesses a strong knowledge of relevant principles and practices in production.
Ability to work in a team.
Good observation skills and a willingness to learn.
Analytical and critical thinking skills.
Good communication skills.
Good Microsoft Office skills.
Method of Application
Interested and qualified candidates should send their CV to: chidiebele.maduagwuna@aetinigeria.com using the Job Title as the subject of the email.
Company: Schneider Electric
Title: Approved Graduate Trainee 2023 – Sales Process Automation
Description
Process Automation is a global business unit building value in today's ever-changing industrial world by forging new connections among people, processes, and technologies.
Schneider Electric's process automation solutions help our customers to drive their operations to a higher value with a vast portfolio of proven Schneider Electric technology and expertise.
We are looking for new talents willing to join our Sales Team for a long-term (1 year) internship.
The Graduate Sales Interns will take an active role and have sales responsibilities with a structured development program supporting them. The program aims to support early career representation in sales careers and sales management.
Your Role – Magic happens when you bring great people together!
With Schneider Electric, you'll get the support and encouragement you need to grow from people who share your ambition. We'll invest in your professional development to help you learn and progress in your role with us. You'll find leaders who allow you to explore new things and a team where knowledge is shared openly.
The Interns will be hired for our PA sales teams in Regional Sales Office in Nigeria (Lagos )
A 1-year development program will support the internship program, including facilitator-led training programs, on-the-job learning, online learning, and mentoring.
Qualifications
Skills and Experience:
You have completed a University Degree in Business, Marketing, Digital or Engineering.
Recent graduate (2022 – 2023) with internship experience in a customer-facing position.
Excellent command of computer knowledge and MS Office applications.
Excellent oral and written communication skills in English.
Open and supportive personality with a genuinely inquisitive nature.
Willingness to work both nationally and internationally as and when required.
Customer First – always willing to put customers and others first.
Embrace Different – comfortable dealing with different cultures and embracing change.
Dare to Disrupt – not afraid to do things differently and challenge the status quo.
Learn Every Day – eagerness to learn new skills (fast), a growth mindset
Act like Owners – take ownership of tasks and not rely on others to drive you
What do we offer in this specific role?
Buddy/mentor – who will help you to find yourself in our company smoothly.
Training tailored to your needs/experience.
Relaxed, fun, and engaging environment – we're not just about business: volunteering, different projects, and integration events.
Exposure to a range of Schneider-Electric Process Automation technologies and products.
Experience in being part of the Schneider-Electric Africa expansion plans.
Growth opportunities to develop technical and non-technical skills.
How to Apply
Interested and qualified candidates should:
Click here to apply online