Executive Job at United Nations International Children's Emergency Fund, Terre des hommes, Sahara Group, The Edo State Government, The Coca-Cola Company, etc.
A. INTERNATIONAL ORGANIZATION
Company- United Nations International Children's Emergency Fund
Job Title: Health Specialist (Covid-19 Vaccine Delivery)
Purpose of the Job
The incumbent is accountable for professional leadership, technical support and innovation in the development, planning, implementation, delivery, monitoring, evaluation, and oversight management of the covid-19 vaccine deployment efforts of the UNICEF Nigeria Country Office, with a health system strengthening approach, and ensuring its coherence with the overall Covid-19 preparedness and response efforts of the UNICEF Nigeria Country office.
Key End-Results
National strategies to scale-up Covid-19 vaccination (SCALES 2.0 and successive) are updated, scientifically sound, and efficient to deliver results at scale
Quality contributions are made to the development and implementation of the immunization and Covid-19 vaccine deployment strategies and approaches through participation and collaboration and coordination with internal and external partnership, ensuring integration of services
Harmonized work plans to scale-up Covid-19 vaccination, and integrated micro plans are reviewed, and implemented as per the chronogram, with support from partners and stakeholders
A clear strategy to integrate Covid-19 vaccination is outlined and investments are addressed to strengthen Primary Health Care and routine immunization services, including social behavior change approaches a use of innovation and youth engagement
Partners are engaged on Covid-19 vaccination, including CoVDP (COVID-19 Vaccine Delivery Partnership) partners, and in-country stakeholders, including Civil Society Organizations, NGOs, and private sector
National Covid-19 strategy (SCALES 2.0, or subsequent strategies) progress is monitored and evaluated for adjustment, acceleration and improvement of program delivery and sustainability
The capacities of Country Office staff are strengthened through effective capacity building programme in the development, implementation, and management of the Covid-19 vaccine deployment programme, ensuring integration and alignment with country office priorities
The most relevant and strategic information is provided to support the Immunization & Covid-19 vaccine deployment Programme by the effective implementation of integrated Covid-19 vaccine deployment with RI and other supplementary immunization activities.
All required programme reports are timely prepared in compliance with the established guidelines and procedures, including COVAX reports, HACT reports, and others.
Public health emergency preparedness is maintained, and in emergencies, emergency responses with effective coordination are provided.
Requirements
To qualify as an advocate for every child you will have…
Advanced Degree in one of the disciplines relevant to the following areas: Medicine, Public Health, Global/International Health, Health Policy and Management, Family Health, Socio-medical Sciences, Epidemiology, or other fields relevant to public health
Eight years of professional work experience at the national and international levels in the development, planning, programming, implementation, monitoring, evaluation, and managing of public health programs (public health emergencies, disease control, health system strengthening, and/or immunization).
Professional work experience in a managerial position, or a technical expert position in public health (case management, communicable and non-communicable diseases, health system strengthening, Primary Health Care, public health emergencies, or similar)
Developing country work experience (for IP) or field work experience (for NO)
Background/familiarity with Emergency.
Experience of working in Covid-19 vaccine deployment at national levels will be desirable.
Fluency in English is required. Knowledge of another official UN language (Arabic, Chinese, French, Russian, or Spanish) or a local language is an asset.
For every Child, you demonstrate:
UNICEF's Core Values of Care, Respect, Integrity, Trust, Accountability, and Sustainability (CRITAS) underpin everything we do and how we do it. Get acquainted with Our Values Charter: https://uni.cf/UNICEFValues
UNICEF competencies required for this post are:
Nurtures, Leads, and Manages People (2)
Demonstrates Self Awareness and Ethical Awareness (2)
Works Collaboratively with others (2)
Builds and Maintains Partnerships (2)
Innovates and Embraces Change (2)
Thinks and Acts Strategically (2)
Drives to achieve impactful results (2)
Manages ambiguity and complexity (2).
Remuneration
We offer a wide range of benefits to our staff, including paid parental leave, breastfeeding breaks, and reasonable accommodation for persons with disabilities.
UNICEF strongly encourages the use of flexible working arrangements.
How to Apply
Interested and qualified candidates should:
Click here to apply online
Click here for more details (Doc)
Note
During the recruitment process, we test candidates following the competency framework. Familiarize yourself with our competency framework and its different levels: competency framework here.
UNICEF is committed to diversity and inclusion within its workforce, and encourages all candidates, irrespective of gender, nationality, religious and ethnic backgrounds, including persons living with disabilities, to apply to become a part of the organization.
UNICEF has a zero-tolerance policy on conduct that is incompatible with the aims and objectives of the United Nations and UNICEF, including sexual exploitation and abuse, sexual harassment, abuse of authority, and discrimination. UNICEF also adheres to strict child safeguarding principles.
All selected candidates will be expected to adhere to these standards and principles and will therefore undergo rigorous reference and background checks. Background checks will include the verification of academic credential(s) and employment history.
Selected candidates may be required to provide additional information to conduct a background check.
Remarks:
Only shortlisted candidates will be contacted and advance to the next stage of the selection process.
UNICEF appointments are subject to medical clearance.  Issuance of a visa by the host country of the duty station, which will be facilitated by UNICEF, is required for IP positions.
Appointments are also subject to inoculation (vaccination) requirements, including against SARS-CoV-2 (COVID). Government employees that are considered for employment with UNICEF are normally required to resign from their government before taking up an assignment with UNICEF.
UNICEF reserves the right to withdraw an offer of appointment, without compensation, if a visa or medical clearance is not obtained, or necessary inoculation requirements are not met, within a reasonable period for any reason.
Company: Terre des hommes
Job Title: Supply Chain Officer
General Description of the Position
Under the supervision of the Logistics Manager, the Supply Chain Officer is responsible for the timely and efficient procurement of goods and supplies at the delegation-level
S/he is also committed to the management, respect, compliance, and efficient implementation of all related policies, rules, procedures, tools, and good practices.
S/He works in complete line with the project strategy defined for the intervention and her/his responsibilities embrace:

Procurement management
Team management
Reporting / Communication
Key Responsibilities Include (but are not limited to)
Procurement management:
Ensure to carry-out local market surveys to ensure full knowledge and analysis of the purchasing environment (availability of goods / services, prices, etc.)
Update price lists and suppliers' database
Ensure to prepare pre-established frameworks agreements (FWAs) and Pre-Qualified Supplier (PQS) lists and carry out comparative bid analysis and PO processes regularly
Implement processes to streamline repetitive procurement of goods/services to increase competitive tendering and internal processes
Participate in the preparation of the procurement plans, and the launch of tender procedures
Provides planning support and advice to procurement requesters, and maintains a continuous overview of supply needs by providing updated procurement plans
Verify Purchase and Services Requests (PSR) ensuring all required information is provided and ensuring that approval rules and procedures are observed before submission to her/his line manager for validation
Ensure the preparation of the purchasing documents in compliance with Tdh procurement procedures
Manage the procurement process in an efficient and cost-effective manner
Ensure that goods/services procured match with the requesters' specifications and are of good quality, value for money, and delivered on time
Ensure that all documents collected from the supplier as well as internal documents are properly completed and in compliance with Tdh procedures before submission to the authorized signatories and the payment by the finance department
Ensure that purchase files are complete in compliance with Tdh procedures
Ensure a proper filing system of all procurement files and documents (hard and soft)
Ensure regular training of procurement requesters to guarantee a better understanding and application of the procurement policies and procedures
Establish and maintain effective working relationships with suppliers
Evaluate performances of suppliers once a year
Ensure the follow-up of the contracts and their renewal on time if applicable.
Team Management:
Manage the team under supervision with integrity and foresight to ensure that the highest standards of accountability and professionalism are met and maintained
Coordinate, plan, and supervise the work of the team under the supervision
Support the team under supervision and propose capacity building and training when required
Appraise the team under the direct supervision.
Reporting / Communication:
Report regularly to her/his line manager related information on work progress
Organize weekly meetings with budget holders for procurement updates
Send weekly the updated procurement follow-up to the budget holders
Provide the monthly logistics reports on time to her/line manager (PSR follow-up, contract follow-up, construction tracker)
Assist her/his line manager during internal/external audits
Take part in meetings relating to logistics aspects
Report to her/his line manager any alerts of non-compliance with Tdh logistics processes or policies.
Other:
Agree to comply with Tdh Code of Conduct and promote the Child Safeguarding policy
Report serious cases of abuse on children that she/he would be aware of in Tdh's intervention locations. Strict confidentiality must be respected
Adhere to and enforce current administrative and logistical regulations and procedures
The duties and responsibilities listed above are representative of the nature and levels of work assigned and are not necessarily all-inclusive.
Job Requirements
Experience / Competencies:
A relevant University Degree or professional qualification in Procurement or equivalent – can be compensated with experience (at the discretion of the recruitment team)
Minimum of 2 year experience as a Supply Chain Officer or similar position
Proven knowledge in the following fields: procurement, construction, stock management, transport management
Advanced IT knowledge: Microsoft Office particularly Excel, Outlook, Internet
Proven experience in team management and capacity building
Experience working with NGOs (Non-governmental Organizations) is an advantage.
Skills:
Strong negotiation, interpersonal and organizational skills including the ability to work to deadlines, and priorities, pay attention to details, and ability to solve problems
Coaching and capacity building skills of staff
Good oral communication, writing, and reporting skills in English
Proactive, autonomous, rigorous, analytical
Willingness and motivation to work in an international and intercultural context
High sense of integrity, rigor, and flexibility
Languages:
Fluent in English (written and spoken), Hausa and Kanuri is an added advantage.
Method of Application
Interested and qualified candidates should:
Click here to apply online
Note: There will be no opportunity for candidates to participate remotely in this exercise (Online test), there will be no need to apply if you cannot be physically available for the test.
B. DIRECTOR/FINANCE
Company: Sahara Group
Job Title: Finance Manager
About the Job
What you'll do:
Prepare Monthly/Quarterly Financials and Management Reports
Manage the Annual Audit Cycle to ensure timely delivery of annual financial statements (separate and consolidated)
Develop, Implement and Monitor Appropriate Financial Systems, procedures and internal controls to support the efficient and effective operation of the Finance Unit
Ensure compliance with accounting policies and regulatory requirements.
Oversee Monthly and Annual Tax Returns and Filing (VAT, WHT, CGT, CIT and EDT)
Periodically review the organization's financial reports and identify opportunities for cost reduction.
Reporting to management and stakeholders, and providing advice on how the company and future business decisions might be impacted
Reviewing, monitoring, and managing budgets
Lead financial meetings
Complete financial accounting and forecasting
Support project analysis, validation of plans, and ad-hoc requests.
Requirements
Bachelor's Degree in a Finance / Accounting / Economics or Social Science discipline
Must have 6-8 years relevant work experience within a similar role
Professional Accounting Certification (ACA/ ACCA) is compulsory
Master's degree/MBA will be an added advantage
Good understanding and application of International Financial Reporting Standards
Fluency in Microsoft Office suite (Outlook, Excel, Word, PowerPoint, etc.)
Detail-oriented and analytical.
Your Personal Attributes:
Intrinsically motivated;
Results – oriented and pragmatic with exceptional problem solving and decision making skills;
Emotionally intelligent and team player with an international outlook
Excellent and precise communication & presentation skills;
Comfortable and effective in managing and communicating with team members and stakeholders
Ability to deliver results with low levels of supervision;
Strong interpersonal skills, time management and planning skills
Conscientious in approach to work
Excellent Managerial Skills
Negotiation skills and the ability to develop strong relationships with external parties
Up to date knowledge of Key financial reporting standards
Comprehensive Knowledge and Application of Nigerian Tax Laws
Strong demonstrated use of Excel, Word, and PowerPoint
Strong financial planning, organizational, and analytical skills.
How to Apply
Interested and qualified candidates should:
Click here to apply online
Company: The Edo State Government
Job Title: Managing Director
Job Description
The Managing Director will be primarily responsible for planning and managing all daily operations of the news site and newspaper; approving assignments for writers and editors, and implementing best practices, workflows, tools, and templates to maximize efficiency.
Qualifications
Must have at least a First Degree from a recognized university with at least 10 years post qualification experience and must have worked in a similar role.
Requirements:
The ideal candidate should have exceptional ability in copywriting and editing and working knowledge of online platforms like WordPress and SEO concepts.
The candidate should possess outstanding communication, presentation, and leadership abilities in planning and coordinating people and operations, and excellent organizational skills.
Candidates must possess proficiency in modern, digital journalism.
How to Apply
Interested and qualified candidates should send their CV to: jobvacancies.digitalmedia@gmail.com using the Job Title as the subject of the mail.
Company: The Coca-Cola Company
Job Title: Creative Strategy Director – Africa
Responsibilities
what you will do:
Architect and align stakeholders to the integrated marketing strategy for brand or a portfolio of brands including supporting strategies for the base business and for innovations.
Proactively collaborate with the brand teams to identify opportunities for brand growth outside of the annual end to end process and translate those opportunities into actionable strategies.
Author and align key stakeholders to end to end briefs; lead agency briefings and identify innovative ways to measure the effectiveness of brand campaigns.
Provide strategic thought-leadership throughout the end to end process: guide adherence to (and when needed, evolution of) the strategy among internal teams and external agency partners; identify opportunities to bring consumer research and data into the process; help develop measurement plans to evaluate and optimize campaigns; foster a culture of collaboration that continually challenges and builds the brand team's collective thinking.
Actively collaborate with the brand/category team to translate global/regional direction to Africa Operating Unit (where applicable) and to ensure that the strategy is relevant to consumers, positions the brand for future growth and can ultimately inspire differentiated marketing communications.
About You
Education:
Bachelor's Degree required.
Related Work Experience:
8 – 10 years of experience in a similar role
Experience working at and with world-class creative agencies and track record of inspiring big (ideally award-winning) creative thinking a plus.
Work Focus:
Ability to collaborate across disciplines to open new, innovative spaces for brand growth based on consumer insights, cultural trends and current and future business needs.
Ability to define overall end to end strategies.
OR
Ability to lay the strategic foundation needed to spark, evaluate, measure and optimize creative ideas that comprise a brand's annual marketing efforts in a way that delivers business growth and consumer value.
Communication Focus:
Communicate with both internal and external parties
Responsible for sharing information and influencing others
Key Knowledge Requirements:
Mastery of (Required):
Exceptional written and verbal communication skills
Articulate complex ideas in a clear, compelling manner
Collaborate and build consensus
Translate consumer and cultural research/data, business objectives and diverse perspectives into actionable marketing strategies
Lead and shape consumer research.
Broad Perspective:
Brand equity
Marketing concepts
Motivate and influence others
Presentation skills
Planning, organizing, problem solving skills.
How to Apply
Interested and qualified candidates should:
Click here to apply online
Company: Heifer International
Job Title: Livestock Market System Director
Description
We are seeking qualified applicants for the following positions for an anticipated USAID-funded 5-year feed the Future Nigeria Livestock Development Activity in Nigeria.
The Activity will potentially explore practical, cost effective, and multi-stakeholder adaptation solutions to improve livelihoods of poor and vulnerable communities in target states through:

Improved agricultural productivity, livelihood and agroecosystem resilience through climate-smart practices;
Improved ecological and environmental services and functions, including enhanced climate-resilient water and other resource management and supply systems in vulnerable agropastoral communities;
Strengthened institutional capacity to reduce risks associated with climate-induced socio-economic losses and livelihood failures in the target states; and
Improved and productive livestock systems to improve food security and nutrition by (potentially) improving consumption of animal source / protein foods, providing income generation opportunities, and fostering mutual relationships among targeted households and communities.

These positions are contingent upon funding and donor approval.
Function
The Livestock Markey System Director will closely collaborate with the Chief of Party to ensure successful technical delivery of project from the market system lens. H/She will be responsible for successfully managing and implementing one or more project components of the proposed activity.
Responsibilities / Deliverables
Collaborate with the COP to ensure that the respective activity component(s) achieve the greatest impact toward activity goals and objectives.
Lead technical delivery of the respective activity component(s) by working closely with project beneficiaries and stakeholders that include private sector umbrella groups, livestock farmer, lead firms, local government representatives.
Oversee the activity delivery team that will consist of both LTTA/STTA staff and consultants that will be tasked with contributing to the activity goals of increasing sector productivity through collaboration with government/regulatory officials to address enabling environment challenges and linkages with the local and international private sector stakeholders.
Design and implement strategies to improve livestock productivity, strengthen market linkages, expand access to markets, support the development of diversified livelihoods opportunities, and strengthen input, service, and capacity building networks for livestock and diversified livelihoods activities
Contribute to the development of project strategic plans, annual and quarterly work plans, reports, and other deliverables in line with USAID guidelines to achieve objectives.
Support efforts to collaborate, learn and adapt with internal and external collaborators, adapting program component(s) as needed to optimize results per learning and contextual changes.
Ensure that the activity component(s), proposed interventions and results are implemented in a timely manner within the approved budget.
Develop and maintain strong partnerships with cooperatives, partners, collaborators, rural finance institutions, and any other associated stakeholders in support of the Nigeria Livestock sector.
Performs other duties and responsibilities as required.
Minimum Requirements
Master's degree in Agricultural Economics, Animal Science, Business, International Development or another related field is required.
At least ten (10) years of experience in international development work managing all integrated aspects of complex programs of similar scale, with a particular emphasis on livestock-related programming in Nigeria.
Extensive knowledge and experience in addressing livestock productivity challenges that include supporting services (financing/certifications), infrastructure, regulatory best practices, value addition etc.
Minimum of five (5) years of demonstrated experience with USG or other similar development projects focused on market systems and livelihood development, preferably with an understanding of the Nigerian context including gender and youth issues;
At least Eight (8) years of supervisory experience in building and effectively supervising a diverse team.
Strong technical experience in market system approach to development in Nigeria.
Demonstrated ability to work and coordinate effectively with a wide variety of stakeholders, including national and local government, donors, community-based organizations, and the private sector.
Excellent oral and written communication skills.
Full professional proficiency in English is required.
Method of Application
Interested and qualified candidates should:
Click here to apply online
Note
Heifer International is an equal opportunity employer.  All qualified applicants will receive consideration for employment without regard to race, religion, color, national origin, gender, sexual orientation, age, status as a protected veteran, among other things, or status as a qualified individual with some form of specially-abled.
Company: The OPEC Fund for International Development 
Job Title: Investment Analyst – Portfolio Management
Job Profile
The incumbent supports the Portfolio Management Unit in analysing and monitoring PSTFOD operations and in reviewing relevant operations matters in accordance with OPEC Fund processes and procedures in order to enable decision-making based on reliable, valid, timely and complete information.
Duties and Responsibilities
financial modelling, reporting & analysis:
Work as a team member on operations providing support to all aspects including spread and analyzing financial data (financial statements, financial models and financial projections);
Reviewing, analyzing and assessing reports from external parties (e.g., compliance information, advisor and consultants' reports, financial reports etc.) to ensure compliance and report any deviation or identified risks to relevant Investment Managers; and,
Preparation of Credit Rating Score Cards.
Support to Investment Managers:
Participate in the preparation of annual/quarterly credit monitoring reports
Prepare draft memos and other documentation for internal processes;
Support Investment Managers in their communication with the Legal Department, Credit Risk Unit, Loan Management Unit, clients and other stakeholders throughout the project cycle (from document negotiation to full repayment); and,
In coordination with the Investment Managers ensure data accuracy of PSTFOD operations in the OPEC Fund IT systems.
Documentation and back-up:
Review and register withdrawal applications / drawdown requests in the Management Information System (MIS) for onward forwarding for clearance.
Enter project and compliance reports in MIS;
Maintain project filing in the Electronic Documents Management System (EDMS);
Carries out other tasks related to the job function assigned by the Director, Portfolio Management; and,
Carry out duties that may be assigned by the Unit.
Qualifications and Experience
Bachelor's Degree in Economics, Commerce or Finance or other relevant disciplines;
Minimum of three years or relevant professional experience in portfolio management at development finance or a banking institution.
Fluent in English. A good working knowledge of Arabic, German, Spanish, or French is an added advantage.
Competencies:
Experienced in preparing or reviewing financial model and conducting financial analysis of financial institutions, corporates or project finance transactions.
Ability to distill large amounts of information from various resources.
Possesses strong analytical thinking, good planning and organizational skills.
Strong written and oral communication and presentation skills, with an ability to convey information succinctly and diplomatically.
Good attention to detail and ability to prioritize as well as multitask effectively.
Skilled in Microsoft Office applications such as Word, Excel and Power Point as well as able to utilize graphics and tables to effectively and creatively present data.
Proven self-starter with strong initiative, enthusiasm for innovation, business development.
Conscientious and efficient in meeting commitments, observing deadlines and achieving results.
Works collaboratively with colleagues to achieve organizational goals.
Ability to work in an international multi-cultural environment, with sensitivity and respect for diversity.
Method of Application
Interested and qualified candidates should:
Click here to apply online
Note: This position is subject to Local recruitment. Candidates with valid Residency and authorized permit to work in Vienna are also eligible to apply.
C. LEGAL/OPERATIONS
Company – Chipper
Job Title: Global Head of Governance, Risk & Compliance
Job Description
This position supports the Legal, Risk and Compliance Function, reporting to the CCO.
The Global Head of Governance & Risk & Compliance (Global HeadGRC) role is to lead in terms of assessing and overseeing all compliance issues across the organisation this includes providing objective risk assessments of the company's compliance with regulatory, organisational and commercial requirements across multiple jurisdictions including Africa; North America and Europe.
The Global Head GRC will form a new function within the Chipper, directing the development and implementation of policies, procedures, frameworks and controls to ensure the organisations practices remain observant to all pertinent local laws and industry standards.
What You Will Be Doing
Determine and maintain an inventory of all regulatory, commercial and organisational compliance requirements.
Work with our business owners and stakeholders to align policy and standards to the wider business objectives – enabling the business in a pragmatic way.
Facilitate the creation and modification of all Risk, Governance and compliance and standards and frameworks.
Create, implement and maintain a training and awareness program that educates the end-user community on relevant compliance requirements, risks and certifies their adherence to the relevant compliance controls across multiple cultures.
Create a Chipper compliance risk assessment framework and periodically assess regulatory, commercial and organizational, inherent and residual compliance risks.
Regulatory reporting in all jurisdictions, including for our banking partners.
Identify associated compliance control gaps and oversee the documentation, implementation and testing of the compliance control portfolio.
Develop and direct compliance control monitoring programs to ensure IT compliance – related risks are managed to the appropriate level of acceptable residual risk.
Implement and maintain a compliance issue management tracking and resolution process that will address known issues, according to severity and potential impact to the organisation.
Report the levels of risk and control effectiveness to key stakeholders such as Information Security, IT, business unit management, senior management, board of directors, legal management, regulators, internal/external auditors, etc.
Coordinate audit-related tasks such as ensuring the readiness of organisations for audit testing and facilitating the timely resolution of any audit findings
Provide advice and insight on compliance requirements to non-Compliance Managers such as the general counsel, chief compliance officer (CCO), chief risk officer (CRO), etc.
Regulatory Compliance Activities:
Work with risk & compliance representatives to identify all related compliance requirements (i.e., privacy, data integrity, etc.) associated with the laws and regulations within all relevant jurisdictions.
Ensure all related compliance policies and standards are updated, based on any relevant regulatory changes or new laws.
Create a regulatory change management process that identifies and coordinates the modification of related techno functions, business processes and/or compliance controls.
Values
We have four company core values, and they drive the way we work across teams and across the globe. These are:
Lead with Empathy: We are all human. Empathy shines through in how we treat each other and our customers. When something doesn't go as planned, we look for opportunities to learn and grow together.
Be an Owner: This is your company too. We take initiative to make things better. We take action when something looks out of place.
Communicate to Develop Trust: Effective, transparent communication is the foundation for building trust. We communicate early and communicate often. We share mistakes and lessons to make us more unified and stronger.
Be Bold: We are bold because we push the limits of what we think is possible and we show up every day to chip away, in any way possible, at these impossibly hard problems.
What You Should Have 
Proven experience developing and submitting compliance reports to governing bodies, legal entities and/or external authorities
Experience in planning, organising and developing policies, standards, procedures and practices
Experience conducting risk assessments, including 3rd party assessments and assurance
Exceptional leadership and relationship management experience to build and manage a talented team working across investigations, financial crime and or related control area
Ability to translate understanding of the organisation's goals and objectives into pragmatic compliance requirements
Ability to motivate in a team-oriented, collaborative environment
Able to influence, persuade and collaborate with senior business leaders and external parties to ensure solid outcomes.
Method of Application
Interested and qualified candidates should:
Click here to apply online
Company: The Nigerian Electricity Regulatory Commission
Job Title: Principal Manager – Legal
Job Description
Reviewing transaction documents filed by applicants in support of their applications with the Nigerian Electricity Regulatory Commission.
Reviewing and proffering legal opinions on diverse matters.
Reviewing and advising on power purchase agreements.
Reviewing and advising on project finance arrangements and documentation.
Reviewing and advising on gas supply arrangements.
Provision of legal advice on activities affecting the Commission's operations.
Development of work plans for the legal unit and allocation of tasks to team members.
Coordination and maintenance of relationships with applicants and other stakeholders.
Coordination and maintenance of relationships with other departments/units in the Commission.
Maintaining records of all applications and ensuring compliance with stipulated timelines for the completion of applications.
Supporting the legal division with other tasks.
Qualification / Skills
Bachelor of Laws, B.L. Advanced degrees like Master of Laws or Masters of Business Administration will be an advantage.
Required skills; Ability to write and communicate excellently in English, a team player, a self-starter that works well under pressure, great levels of empathy and excellent public speaking/presentation skills.
Minimum years of experience: 15 years post call experience with keen focus on corporate commercial law, project financing, corporate finance, infrastructure development, electricity/energy law and constitutional/administrative law.
How to Apply
Interested and qualified candidates should:
Click here to Start Application Online 
Application Instructions
To start the application, create an account on the register page.
Check your email for the verification link, click on it to verify your account.
Complete the application step by step, the platform allows you to Save and continue later, so you can complete the application at your own pace.
Applicants should please note that this is a completely online application process, and no paper application and CVs should be sent to the Commission.
Applicants are required to submit only ONE (1) application and multiple applications shall result in a disqualification of the applicant.
Note
Only shortlisted candidates shall be contacted for the next process of the recruitment exercise.
All successful candidates will be contacted via email or phone number.
Company- WTS Energy 
Job Title: Head – Engineering, Commission, Operations & Maintenance
Job Purpose
Manage the design, fabrication and project management of engineering and maintenance projects and services that meet the needs of Company's customers, within agreed timeline, budget and quality standards.
Principal Accountabilities
Accountable for the integration of all engineering projects and services to the Company`s corporate strategy.
Responsible for technical integrity and assuring standards for all Company`s engineering projects and services
Accountable for project management discipline for engineering consultants, service providers and contractors
Plan and programme manage all (in-house, outsourced) projects, ensuring adherence to agreed standards.
Accountable for resourcing all Company`s projects including an outsourcing and flexible workforce philosophy.
Manage the individual engineering disciplines and integrate their output into customer service deliverables
Accountability for client interface, ensuring alignment between functionality and customer expectation.
Responsible for ECOM planning and management and quality assurance for engineering designs and projects
Responsible for cost estimation, budgeting and resourcing of engineering projects/operations for profitability
Accountable for managing and mitigating all project risks, incorporating key risks in the corporate risk register
Responsible for business and individual performance for all employees in the Engineering function.
Acts as a change agent and business leader for the organisation within and outside the Engineering function.
Provide management information and periodic performance reporting for the Engineering function.
Responsible for managing the growth, learning and leadership development of engineering staff
Responsible for the implementation of the Quality Management System for continuous improvement and satisfaction of applicable regulatory and customer requirements.
Requisite Qualifications and Experience
A Bachelor's Degree in Mechanical Engineering or a related field. Relevant certification in Project Management e.g. PMP, Prince2000, is mandatory. Must be a member of COREN or NSE
Must have at least 12 years work experience in a similar function. Must have at least 3 years' experience in a management role, with proven capacity to lead a high performance cross functional team.
Key Competence & Behavioural Expectations:
Engineering
Strong Analytical abilities
People Management
Business knowledge
Excellent communication and presentation skills (written and oral)
Project and Programme management skills.
How to Apply
Interested and qualified candidates should:
Click here to apply online
Company- United Nations International Children's Emergency Fund
Job Title: Operations Associate
How Can You Make a Difference?
Responsible for the proper upkeep, maintenance of office premises and/or replacement, office furniture and equipment to ensure that they are appropriate and in good working conditions for all staff and in line with budgetary limitations and operations work plan.
Prepare Terms of reference (TOR) for all above related services for review by the supervisor and create requisitions to initiate the procurement process for institutional contracts and/or individual contractors.   Ensure that there is always an adequate supply of non-expendable property and maintain accurate control of the inventory and participate in their physical verification.
Provide operational and administrative support for the organization of internal management and operational meetings such as Operations Meetings, CRC Meetings, annual reviews, work planning meetings, workshops, Heads of Units meetings and operations sections' meetings as well as recording of minutes and/or notes at such meetings.
Coordinate arrangements for airport pickups, hotels and all other matters relating to the reception of staff and visitors. Assist in giving logistical support for meetings, workshops and training courses.
Responsible for travel management in terms of flight bookings and tickets, review/posting of Travel Authorization (TA) and the related DSA in the system, all in accordance with the rules and policy and maintain the necessary records. Ensure the office open TA are timely closed.
Assist in providing briefing and induction to new staff during their onboarding process, assist in providing advice and information to all categories of staff in the areas related to HR, Supply, Administrative and Financial rules, procedures and policies, including drafting replies to queries from staff. Prepare on own initiative, correspondence, reports, briefing, etc. on HR and other operations matters, some of a confidential nature.
Responsible for the proper record keeping of monthly attendance sheets and absences including Rest and Recuperation (R&R) and SECTO for all staff where applicable, and timely perform all related transaction in VISION and maintain all hard copy records as well. Periodically produce the utilization report for both R&R and SECTO for the management's follow up.
Supervise the work of the Drivers, and Operations Assistant who are staff members in addition co-ordinate the work of Cleaners and office service contractors and manage or assist in managing all related contracts including conducting performance evaluation of contractors.
Assist to ensure an effective communication system (telephone, telex, fax, radio etc) is in place in the office, ensure that all related bills are paid promptly and charges for private calls are collected from staff.
On a periodic basis, review the personnel filing system and recommend appropriate adjustments and improvement to ensure easy retrieval and optimal benefit from the system.  Maintain and update operational, policy, management and confidential files and records; search, collate and, prepare abstracts of information which may be required from time to time and prepare background material for operational and management meetings as well as maintaining policy, confidential and general management files.
Assist in liaising with other UN agencies on shared services arrangements or common services, ensure participating agencies are billed and cost are timely recovered for the common services where UNICEF is the lead agency.
Prepares, on own initiative, correspondence, reports, evaluations and justifications, as required, on general operational and administrative issue and specialized tasks which may be of a confidential nature within the assigned area of responsibility and ensures follow-up action.
Liaise with the country office and support requests relating to HR Admin, Supply and Finance activities as may be requested; and supervise the staff under his/her supervision.
Perform any other duties in relations to operations activities or scope of works as may be assigned by the supervisor or the management.
To Qualify as an Advocate for Every Child, You Will Have
Completion of secondary education, preferably supplemented by technical or university courses related to the work of the organization.
A minimum of six (6) years' experience including progressively responsible work in office administration, human resources or clerical work.
Fluency in oral and written English is required.  Knowledge of one other UN working language and working language of the duty station, an asset.
How to Apply
Interested and qualified candidates should:
Click here to apply online
Note: Only shortlisted candidates will be contacted and advance to the next stage of the selection process.
Company- Glovo 
Job Title: Head of Operations (They / He / She)
Description
Your work-life opportunity:
The couriers, Glovers for us, are a key player in Glovo's marketplace and you will need to ensure the fleet's long-term sustainability, as well as its daily performance.
Among other things, you will ensure an adequate supply of couriers in the whole territory as well as working directly with the OPS team to define and refine processes across the marketplace.
Responsibilities
Be a part of a team where you will:
Be the owner of the operational metrics for Nigeria
Work closely with Regional Ops team and the General Manager
Manage Operations Managers and Specialists. You will hire, train and mentor them.
Understand, deep-dive, have under control and improve the supply status to ensure we deliver operational excellence and great customer experience.
Evaluate strategic opportunities, performing a broad range of quantitative and qualitative analyses.
Implement, standardize and execute processes across all cities.
Contribute towards the continuous improvement of the global operations thru out-of-the-box thinking.
Actively collaborate with your colleagues and learn from each other in a supportive environment that allows you to grow, develop and make a difference
Requirements
You have:
Degree in Engineering, Economics or similar.
3+ years of experience in high demanding positions (operations, consulting, investment banking, etc.). Experience in on-demand is a plus.
Strong analytical skills are a must.
2+ years of experience managing high-performance teams. Inspire, coach and mentor Operations Managers to support their development and competency.
Strong organisational skills and delegation, ability to prioritise and multitask, work well under pressure, handle multiple issues simultaneously in a dynamic environment.
Combine a day by day and tactic management with a strategic and long term view.
Outstanding leadership skills and relationship with peers and other departments.
Open to change (changes seeker).
Hands-on.
Effective communication skills (both to the team and upstream).
Out of the box thinker and high level of self-initiative (proactive in finding new solutions to new issues).
Project Management experience is a plus.
Results oriented, autonomous and efficient.
Professional English is a must. Local language proficiency is a must.
Knowledge in SQL is a plus.
An empathetic, inclusive and curious attitude
Benefits
Experience our Glovo Life benefits:
Enticing equity plan (if applicable)
Top-notch private health insurance
Monthly Glovo credit to spend on our restaurant products and zero delivery fee on all Glovo orders!
Discounted gym memberships
Flexible time off (take the time you need) and hybrid working model (own your time)
Enhanced parental leave including nursery support!
Online therapy and wellbeing benefit
External learning budget
What you'll find when working at Glovo:
Gas: Driven to deliver quality results quickly
Good Vibes: Bring positivity and communicate openly
Stay Humble: Self-aware and open to learning
Care: Uplift people and the planet
Glownership: Act as proud owners
High Bar: Focus on Top Performance.
How to Apply
Interested and qualified candidates should:
Click here to apply online
Note: In your application, please feel free to note which pronouns you use (For example: she/her/hers, he/him/his, they/them/theirs, etc.)
Company- Palladium
Job Title: Operations Manager – Nigeria IHP
Project Overview and Role
The Operations Manager is responsible under the leadership of the Senior Operations Manager or and senior management, in the management and implementation of effective and efficient operational, financial, and compliance activities that deliver the project per contractual obligations, company policies, Group Standard Operating Procedures (SOPs), Guidelines and client rules and regulations. The Operations Manager will oversee two additional staff members. 
Primary Duties and Responsibilities
Assists and supports the Senior operations Manager in overseeing overall operations at Sokoto State and State Offices and provides operations guidance and oversight for IHP state offices
Works with the finance team and technical leads to manage and forecast cash needs for Nigeria offices
Regularly reviews, with the Senior Operations Manager and Director of Finance and Administration operations practices; develops, and optimizes internal operations policies, and provides feedback on risk mitigation strategies
Performs project procurements as per the procurement policies and donor regulations including maintaining vendor lists, solicitation of quotations/proposals, and documentation of procurement decisions and contracts, and managing vendor relationships
Ensures timely receipt of quality services/goods and best value for the price; ensures that vendors are timely paid and procurement contracts are closed in order; manages office facilities, equipment, assets, vehicles, IT, etc.; and maintains up-to-date assets registers
Adheres to and trains relevant staff in all project administrative and operations policies and procedures
Coordinates with the operations team at the State Offices to initiate vetting processes for vendors, consultants, new hires, etc.
Ensures the Fixed Asset Register of the project is up to date and comprehensive.
Ensures that all assets of the project are safe and secure.
Supports all HR functions, such as staff procurement, management of health and group life insurance, etc.
Oversees the management of project fleet and motor pool.
Performs any other duty that may be assigned from time to time.
Required Qualifications
A relevant Bachelor's Degree and Master's Degree are required;
A minimum of 7 years relevant work experience.
A minimum of 3 years project management experience with DFID, DFAT, USAID, or other donor clients (s);
Experience managing large and complex projects with a high-risk profile;
A minimum of 2 years of people management experience, including setting performance objectives, managing for results, giving and receiving feedback, performance evaluation and mentoring and coaching;
A minimum of 2 years of work experience in a developing country or similar environment.
Project Management expertise.
Excellent written and verbal communication skills.
Financial acumen and the ability to interpret and analyze financial reports.
Sound problem solving and decision-making skills.
Strong management skills with the ability to mentor, coach, lead, develop and evaluate staff.
Ability to work with a low level of supervision and as a part of a team when required.
Demonstrated critical thinking, attention to detail, and organizational skills.
Demonstrated leadership skills including a high level of professional maturity are required.
Method of Application
Interested and qualified candidates should:
Click here to apply online
 D. IT/ENGINEERING
Company: Marriott International
Job Title: Director, Engineering
Job Summary
Provides a high level of property maintenance knowledge.
Position has overall responsibility for maintaining the building, grounds and physical plant with particular attention towards safety, security and asset protection.
Accountable for managing the budget, capital expenditure projects, preventative maintenance and energy conservation.
Develops and implements strategies that will deliver products and services, which meet or exceed the needs and expectations of guests and employees while maximizing the financial performance.
Responsible for maintaining standards and regulatory requirements. Leads the emergency response team for all facility issues.
Core Work Activities
Managing Engineering Operations and Budgets:
Works with property and regional engineering leadership team to determine how Engineering is performing against budget and highlights areas of concern to leadership.
Manages the physical plant including equipment, refrigeration, HVAC, plumbing, water treatment and electrical systems in accordance with Standard Operating Procedures.
Administers service contracts to support property needs.
Ensures fire crew has complete understanding of all procedures, equipment and alarms.
Coaches and supports engineering leadership team to effectively manage controllable expenses (e.g., wages, heat, light and power, water consumption, tools and equipment, grounds keeping supplies, uniforms, vendors, service agreements, inventory, etc.).
Manages and controls heat, light and power.
Develops an engineering operating strategy that is aligned with the property/brand's business strategy.
Develops and manages Engineering budget.
Ensures integration of departmental goals in game plans.
Oversees execution of long-term preventative maintenance and 10 year asset protection plans.
Reviews financial reports and statements to determine how Engineering is performing against budget.
Addresses potential areas of concern and proposing solutions to owners in a proactive manner.
Communicates a clear and consistent message regarding departmental goals to produce desired results.
Supervises construction to ensure timely completion of projects within budgetary guidelines.
Maintaining Engineering Standards:
Ensures compliance with state, local and federal regulations.
Maintains property life safety systems (e.g., firefighting equipment, sprinkler systems, and alarm systems).
Ensures building and equipment licenses, permits and certifications are current.
Ensures property policies are administered fairly and consistently.
Managing Profitability:
Manages areas of operation to budget by reviewing operating statements, budget worksheets and payroll progress reports.
Monitors and manages the payroll function.
Manages department's controllable expenses to achieve or exceed budgeted goals.
Participates in the development of department's capital expenditure goals; manages projects as needed.
Participates in the budgeting process for areas of responsibility.
Prepares weekly and period end P&L critiques.
Understands the impact of department's operation on the overall property financial goals; educates staff on details as appropriate.
Reviews and manages controllable expenses such as, heat, light, power, water consumption, tools and equipment, grounds keeping supplies, uniforms, vendors, service agreements, etc.
Conducting Human Resources Activities:
Ensures employees are treated fairly and equitably.
Ensures disciplinary procedures and documentation are completed according to Standard and Local Operating Procedures (SOPs and LSOPs) and support the Peer Review Process.
Utilizes employee feedback and an "open door" policy to identify and address employee problems or concerns in a timely manner.
Celebrates successes by publicly recognizing the contributions of team members.
Resolves guest problems and complaints.
Brings issues to the attention of Human Resources as necessary.
Ensures that regular on-going communication takes place throughout the engineering operation to communicate daily operations activities, set expectations and create awareness of business objectives.
Candidate Profile
Education and Experience:
High School Diploma or GED; 6 years' experience in the engineering and maintenance or related professional area; technical training in HVAC-R/Electrical/Plumbing.
OR
2-year Degree from an accredited university in Building and Construction, Engineering, Mechanics, or related major; 4 years' experience in the engineering and maintenance or related professional area; technical training in HVAC-R/Electrical/Plumbing.
Method of Application
Interested and qualified candidates should:
Click here to apply online
Company: Hugo
Job Title: Manager, People Data & Analytics
Role Overview
The People Analytics Team at Hugo has a clear mission – help the organisation make better decisions about the future of its workforce by generating actionable insights from data on our most precious asset – our people.
The ideal candidate will be responsible for building our end-to-end reporting and analytics platform from the ground up.
You will handle data across the entire employee lifecycle and work collaboratively across all levels and functions of the organisation to improve the way we identify, attract, develop, motivate and retain great talent.
People Analytics topics you will work on include, but not limited to, talent supply demographics, attrition and turnover rates, compensation planning,  inclusion and diversity programme effectiveness, candidate attraction, recruiting funnel analysis, employee experience, market hiring trends, workforce effectiveness, hours and staff utilisation analysis, performance trends, employee engagement, health and wellbeing and compliance with employment laws.
You will also work to support special projects and strategic initiatives that enhance our people-value proposition.
Key Responsibilities
Work with Senior Leadership to build-out the vision for the People Data & Analytics team.
Point of Contact. Build a deep understanding of analytics needs of various functions to empower, and partner with, a broad range of business leaders, people managers, process owners and all HR functions with actionable insights to solve problems, guide business decisions and elevate organisational performance.
Ad hoc Requests. Respond to all types of data requests; some important albeit repetitive tasks such as lists of employee names for different business areas, whilst others so varied you will need to experiment with new reports or formulae to get to some meaningful insights.
Standard KPIs. Develop a standard set of People key performance indicators.
Data Infrastructure. Build and scale people data infrastructure that allows for robust quantitative (i.e. HRMS) and qualitative data (i.e. exit interview) feeds, key indicators and metrics at each stage and from multiple sources across the entire employee lifecycle (from application to exit) to capture understanding of the full employee experience.
Tools and Software Manage the back end of our HRMS and other People platforms, drive improvements and make sure all systems and processes are fit for purpose. Remain current on new analytics tools in the market, to provide effective and efficient consultative advice to business clients.
Actionable Insights. Analyse data for clear themes and trends to translate the data into compelling, logically structured, actionable and predictive insights. Assist  with requirements gathering sessions to inform the design and delivery of insights.
Present and Communicate. Prepare and deliver executive level presentations. Communicate complex data analytics to all audience levels, in a simple and visual way, to easily make data-driven decisions for better policy making, business process optimisation and implementation of strategic initiatives.
Automate and Scale. Increase data capture efficiency and implement standard processes, systems and controls to ensure scalability into the future. Make recommendations for digitisation, automation, predictive analytics and forecasting. Establish democratised self-service capability for reporting available to wider business teams (based on specified user requirements and permissions) to answer repeatable business questions and provide insights at scale.
Dashboards and Visualisation. Design and enable the use of dashboards and other tools for visualising data (i.e. reports, charts, graphs, presentations etc.) across all People functions and Business units.
People Projects. Measure and quantify the effectiveness of our people programmes, initiatives and processes to inform leadership whether to double down, pivot or abandon projects.
People Team. Engage with People Functions (i.e. recruiting, onboarding, L&D, academy, workforce management, core HR etc.) to support ongoing operational analytics efforts.
Performance and Compensation. Assist with the design and development of the year-end appraisal and compensation data, reporting and analytics, making recommendations for the most effective use of data (i.e. identify employees eligible for bonus pay).
Partner with the Head of Impact in the design of diversity and inclusion reporting and analytics across all the People processes and cycles.
Workforce Intelligence. Deploy strategic workforce analytics methodologies to drive key business decisions and inform people planning.
Manage multiple simultaneous work streams, ensuring all projects are prioritized by business value and aligned with other analytics projects in the organization; balance short-term tactical implementation with longer-term strategic goals.
Data Driven Organisation Actively work towards adoption and engagement of data-driven people decisions mindset across the company. Educate and empower partners, challenging conventional thinking when it comes to measuring how people drive value.
Data Quality and Risk Reduction Promote a strong sense of risk awareness in our data processes, maintaining efficient and effective risk and compliance management practices by adhering to required standards and processes.
Maintain unwavering confidentiality and discretion when dealing with sensitive employee data.
Required Qualifications
MBA or any Business related post-graduate degree.
Bachelor's Degree in STEM, Business Analytics, Data Science, Statistics or any related field.
Certifications in Data Analytics and Data Visualisation.
6+ years of proven relevant work experience in data analytics and visualisation, business intelligence, analytical consulting and reporting.
Advanced knowledge of G-suite, Excel, SQL and PowerPoint mandatory, specifically related to working with large data sets to visualise data and glean insights.
In-depth experience and proficiency with BI platforms and data visualisation tools (i.e. PowerBI, Tableau etc.).
Proficiency in extracting data from Data Warehouses using a programming language (i.e. SQL).
Experience with Workforce and HR Systems (i.e. Factorial, Monday, Greenhouse etc.) including reporting, analytics and platform integrations
Preferred Qualifications
Advanced knowledge and application of predictive modelling and statistical methods.
Proficiency in programming languages (i.e. Python, R, XML, JavaScript, etc.).
About You:
High level of self-direction and ability to operate autonomously.
Data-driven, insight led "mind-sight" and independent thinker that can challenge the business and analytics status quo.
Comfortable handling and deriving insights from large data sets.
Curious and inquisitive –  you don't stop at the basics but always question why something is as it is, and when you think you have found the why you ask why again. You are only satisfied when all possibilities have been explored.
You tailor conclusions to your audience – it is clear to you a managing director usually wants to know the bottom line first.
High attention to detail and meticulously accurate.
Works collaboratively and effectively builds relationships with key stakeholders.
Comfortable dealing with ambiguity and thriving in a rapidly changing environment with competing and shifting priorities.
Customer-service-focused mind-set.
What We Offer
A competitive total compensation package.
A business model that makes sense for Africa.
A high-calibre, fun team committed to the continent.
Large-scale, measurable impact.
How to Apply
Interested and qualified candidates should:
Click here to apply online
Company – United Bank for Africa Plc
Job Title: Team Lead, Finacle Application Support
Job Objective(s)
To provide 24by7by365 access, provide functional support and configuration management of the bank's core banking application (Finacle) in line with Business Service Level Agreements (SLA).
The responsibilities of the role also include facilitating seamless integration with other interdependent software applications, business analysis and requirements gathering, application testing, report development, training of end-users and management of service level agreements with application vendors.
Responsibilities
Ensure smooth running and availability of Finacle 24 x 7.
Finacle Application Support 2nd   level support and beyond in
Batch Job set up and review.
Ensure that all Finacle and CSIS services are up and running on 24 x 7 basis.
General Finacle parameter review and set up/modification.
Scheme parameter set up, review and modification.
Liaise with the consultant on EOD/Processing issues.
Business Office Sol creation on Finacle and set-up.
Set up, review and modification of Automated Charges.
Facilitate seamless integration with other interdependent software applications, business analysis and requirements gathering, application testing, report development, training of end-users and management of SLAs with application vendors.
Qualifications
Bachelor's Degree in Computer Science, Information Technology or other relevant degrees from a recognized University.
Minimum of 7 years of related experience.
Knowledge and Skills Required:
Good knowledge of Banking
All round knowledge of Finacle Administration
Advanced knowledge of SQL
Knowledge of Bank policy and best practices
Good working knowledge of UNIX
Reporting skills
Leadership abilities
Interpersonal skills.
Candidate's Profile:
Our ideal candidate must have technical knowledge supporting the core banking application of the bank (Finacle), and s/he must be able to research, diagnose, troubleshoot and identify potential solutions to resolve Finacle related issues as well as respond to general inquiries on Finacle application with good management skills.
What we expect from you:
High degree of professional ethics, integrity and responsibility.
Highly organised, proactive, ability to work independently and take ownership of tasks assigned.
Team player with the ability to work under pressure and ability to work with a wide variety of people and maintain an excellent business relationship.
High sense of confidentiality and discreteness.
What you should expect from us:
Our corporate culture is defined by our core values. We do not just train our people to be the best in the job, we also offer encouragement, recognition, and rewards.
Whatever level you are at in your career, we offer plenty of opportunities and support to build a rewarding career at UBA.
Here in UBA, our employees are our greatest assets and so we built a recognition and reward system that boosts productivity and enhances staff retention, instituting a culture of meritocracy.
How to Apply
Interested and qualified candidates should:
Click here to apply online
 E. HEALTH 
Company: Maersk 
Job Title: Health Safety and Environment Manager
Opportunity
At Maersk, we strive to enable you to become your best version of yourself by helping you realize your potential in an entrepreneurial and inclusive work environment.
At Maersk, we take pride in hiring the best person for the job – irrespective of gender, age, nationality, or religious belief.
As the Health Safety Security & Environment (HSSE) Manager, you will provide specialist functional knowledge in support of operational HSSE.
Key Responsibilities
Manage and drive HSSE, Emergency Crisis Management, Incident Management and Business Continuity Management at Country level while ensuring frameworks are being adhered to through action plans and by relevant functional focal points.
Defining and driving HSSE requirements for contractors and vendors; including but not limited to assuring HSSE provision in contracts, and conformance of contractors at their place of work in line with directions from Area HSSE Manager.
Advise the business in a timely manner on all HSSE legislative and best practice developments. This includes being the subject matter expert in area of Crisis and Business Continuity Management.
Investigate, analyze, and review all HSSE incidents, Near Misses and unsafe practices within the area. Conduct post incident reviews and sharing findings and learnings with the Area Leadership Team.
Conduct & Drive HSSE audits/exercises/other HSSE processes for facilities (own and partners'), as well as vendors & following up to ensure performance criteria are met.
Responsible to design & facilitate the HSSE training modules in coordination with Area HSSE Manager.
Drive initiatives towards cultural transformation across the area. Drive Behaviour Based Safety.
Influence, engage and support the Leadership Team and personnel in developing positive safety culture in all sites in Nigeria.
Responsible to share HSSE KPIs to the area business management and identify trends of HSSE performance and responsible to drive HSSE continuous improvement initiatives.
Drive initiatives for Transportation Safety.
Drive initiatives and implement best practices towards Environment and Sustainability for L&S.
Implement critical controls for Man-Machine separation, which includes, but not limited to- designing facility Traffic Management Plans, Facility signage designs and control measures vs improvement plans mapping.
We Are Looking For
A Certified Safety Professional with 8 – 10 years of relevant HSSE experience in operations with a strong passion for keeping people safe
Having sound knowledge of local HSSE legislations in Nigeria, applicable to logistics industry is highly desirable.
Good understanding of risk management principles and application of barriers and critical controls.
Having sound knowledge of Security Standards (C-TPAT & TAPA) with understanding of Security Risk Assessments.
Good knowledge of HSSE data analytics.
Knowledge in auditing for ISM certifications (ISO 9001, 45001, 14001) is desirable.
Understand how to adapt logistics activities, flows, relationships and address constraints.
Ability to drive initiatives through cross functional teams.
Facilitation skills and ability to influence.
Ability to drive alignment with the key stakeholders.
Ability to work autonomously and as part of a team.
High ethical standards.
Method of Application
Interested and qualified candidates should:
Click here to apply online
2. Company: Reliance Health
Job Title: Medical Officer
Job Summary
We are looking for an ambitious and result-oriented genius to join our clinical team as a Medical Officer at Reliance Family Clinics, Gbagada who will help provide top-notch medical care to our clients.
Key Responsibilities
Deliver excellent, evidence-based, patient-centred primary care services to all patients
Develop and utilize treatment tools that standardize the provision of care in the clinic
Counsel patients on preventive healthcare practices.
Develop and execute strategies and initiatives including but not limited to corporate events, wellness checks, etc., that will lead to a better experience for corporate clients
Use electronic medical records systems and electronic diagnostic tools.
Requirements
Minimum of MBBS, MBChB Degree.
1 – 2 years post-NYSC experience in comprehensive primary care
Demonstrated experience with developing clinical/scientific research or utilizing medical research findings to guide treatment decisions.
Able to recognize symptoms and signs of various illness and injuries to order appropriate tests and prescribe treatments.
Understand proper format for patient note documentation
Experience using basic technology including laptops and tablet devices
Familiarity with Microsoft Office suite of products
Ability to provide patient counselling (advising in multiple relevant languages is a plus)
Analytical, effective communicator, solution-oriented, strategic thinker and innovative
Friendly, enthusiastic, relationship builder and collaborator
Comfortable working 8am – 8pm on roaster.
Strong written and spoken communication skills.
Method of Application
Interested and qualified candidates should:
Click here to apply online
                                                                        Mid-Level Jobs
Mid-Level Jobs at PZ Cussons, TeamAce Limited, iLOT, May & Baker Nigeria Plc, etc.
A. SALES/MARKETING
Company: Ascentech Services Limited 
Job Title: Brand & Marketing Executive
Job Description
Recommending strategies to position the brand for growth
Analyzing brands of competitors, consumer trends and shopping behaviours
Designing and supervising content such as press releases, artwork, print and digital media
Monitoring the performance of a brand through key performance indicators (KPI)
Achieving profit targets, timelines and budgets
Organizing product launches and promotional events
Assisting in the design of retail packaging and in the creation of in-store marketing displays
Working with advertising agencies to manage the brand's marketing campaigns
Maintaining and growing the brand's affiliations and partnerships
Maintaining contact with vendors and distributors to get critical input on how product design and implementation can be improved
Requirements
Must have a BSc / HND in Social Sciences or related courses
3 – 5 years of experience in FMCG
Solid communication and interpersonal skills.
Exceptional skills and the ability to lead a team.
Proficiency in information management systems and knowledge.
How to Apply
interested and qualified candidates should send their CV to: cv@ascentech.com.ng using the Job Title as the subject of the email.
Company: TeamAce Limited
Job Title: Vendor Manager (Assistant Buyer)
Responsibilities
Assist buyer and retail manager in planning and strategizing for buying
Liaise with buyer and retail team in the selection, strategizing and execution of the retail BU's buying plan
Maintain positive relationship with all vendors and suppliers whilst negotiating prices, specs, sizes and finalizing buys
Run seasonal competitive analysis in order to identify trends and opportunities for Retail BU's, merchandising and marketing
Enter purchase orders and reconcile receipts
Communicate product knowledge to stores
Requirements
Minimum of a Bachelor's degree in Business Administration or any other relevant field.
Minimum of 5 years retail store management experience with a luxury fashion brand.
Product knowledge and familiarity
A certification in Customer Relationship Management is a plus
Strong Microsoft Excel skill.
Method of Application
Interested and qualified candidates should:
Click here to apply online
Company: May & Baker Nigeria Plc
Job Title: District Sales Manager
Description
We seek to recruit creative and dynamic individuals who can add value in the position to strengthen its team and take advantage of emerging business opportunities.
Responsibilities
Reporting to the National Sales Manager, the incumbent will be expected to deliver on assigned sales targets for the district.
He/She will be expected to coordinate, drive and provide leadership for the district sales force to achieve the district sales objectives through effective supervision of Medical Sales Representatives.
Qualifications
Applicants must be Medical Representatives with a track record of good performance.
Candidates should possess a B.Pharm Degree or any other relevant discipline with a minimum of three (3) years relevant experience.
Proficiency with MS Word, PowerPoint and Excel is a pre-requisite.
 Job Benefits
Remuneration for this position is attractive.
Method of Application
Interested and qualified candidates should send their CV to: careers@may-baker.com using the Job Title as the subject of the email.
B. FINANCE/DIRECTOR
Company: PZ Cussons
Job Title: Supply Chain Finance Analyst
Job Description
Logistics cost control to maximise OP, guide logistic team on their spent and make a quality and effective decision to CSL leadership team
Ensuring cost drivers are visible to all CSL stakeholders and support in the delivery of all other assignments and objectives
Evaluation of logistic monthly COST TO SERVE and ensure risks and opportunities are properly call-out to logistics team and this is properly recognised in financial planning
Preparation and submission of CSL overhead budget on quarterly and annual basis in line with communicated deadline
Balance sheet control, reconciliation and review of Local freight accrual and transporters Deduction, inventory and other logistic related issues
Coordinate FG stock count across all DC and Depot. Call out reasons for stock variance to all stake holders and ensure adequate controls are put in place
Give clarity and response to any query or request from external and internal audit on issues that relate to logistics.
Knowledge / Skills / Qualifications / Technical / Professional Experience
Minimum of B.Sc. / HND in relevant discipline.
Membership of ICAN or ACCA is desirable
Technical/Professional Experience:
3 – 5 years minimum work experience
FMCG, logistics (inbound, outbound, Distribution Centres and Depots, etc.) experience preferred
Strong analysis and stock accounting experience required
Proficiency in MS Office tools
Sound Knowledge of accounting and financial principles and practice.
Required Behavioural Competences:
Bold – As individuals we are Bold.  Fearless, pioneering, and passionate, open and honest, true to ourselves and proud of who we are
Energetic – In our teams we are Energetic.  Dynamic and proactive, capable, and flexible, embracing change and moving fast into the future
Striving – As a business we are Striving.  Raising the bar, pushing performance, aiming high and achieving more
Together – Our shared culture brings us Together.  One family, many voices; supported, included, respectful, empowered, and with joy in what we do.
How to Apply
Interested and qualified candidates should:
Click here to apply online
Company: Dragnet Solutions Limited
Job Title: Accountant
Job Description
They need an Accountant who can set up bookkeeping and accounting systems and also perform financial functions related to the collection, accuracy, recording, analysis and presentation of business operations.
Overview of Position
Ensuring a smooth and accurate flow of financial information
Preparing accounting reports and budgets for operational and strategic planning
Coordinating and recording all disbursements
Continuously tracking, reviewing and documenting weekly, monthly, quarterly, and yearly organizational expenses
Ensuring timely and accurate regulatory reporting/remittance
Liaising with relevant internal and external stakeholders on tax and audit planning or reporting
Liaising with customers & stakeholders for an efficient debt recovery process.
Requirements
Bachelor's Degree in Finance, Accounting or Economics
Professional accounting qualification – ICAN/ACCA
3 to 5 years of corporate finance experience in manufacturing and fast-moving consumer goods companies
Required Skills:
Solid knowledge of financial and accounting procedures
Experience using accounting software- QuickBooks
Knowledge of accounting/financial regulations
Advanced MS Excel skills
Strong ethics with the ability to manage confidential data.
How to Apply
Interested and qualified candidates should:
Click here to apply online
Note: Only successful applicants will be contacted.
Company: Lenovo
Job Title: Relationship Account Manager
Description
We are looking for a passionate, articulate, and enthusiastic Relationship Account Manager to bring in net new customers to Lenovo while supporting and driving end-user customers for Nigeria.
The chosen Relationship Account Manager will create positive business outcomes for his/her clients and Lenovo by reaching out to our prospects using inbound/outbound sales techniques including extensive teaming with channel partners.
The chosen Relationship Account Manager will work in an entrepreneurial start-up environment and perform activities including those outlined below.
Responsibilities
these are your detailed responsibilities:
Acquisition of accounts, drive revenue, wallet share, and customer satisfaction and growth in Banking/Large corporates/Governments /Hospitals/Education.
Maintain and cultivate senior executive relationships
Lead account planning and opportunity identification; conduct opportunity prioritization and develop overall account plans for accounts
Plan, facilitate and/or conduct complex negotiations for accounts
Achieve set sales targets including value, volume, profitability and development of new customers
Prepare a variety of status reports, including Forecast sheet, activity, closings, follow-up, and adherence to goals.
Coordinate with internal teams to accomplish the work required to close deals.
Participate in marketing events such as training seminars, trade shows, and product launch events.
Organization:
You will report to our Sales Leader for WECA and you will be supporting customers in Nigeria. You will participate in weekly collaborative planning calls and meetings.
Position Requirements
Bachelor Degree, in Business or Sales, with 5 years relevant industry experience.
At least 5 years' experience and proven track record in managing relationships and converting leads into sustainable sales with large corporates/banking/hospitality sector/education sector.
Demonstrate expertise in building and maintaining customer and partner relationships,
Ability to work in a diverse environment, with both internal and external diverse customers. Collaboration with the entire virtual team
Service aggressiveness, ability to build sound relationships, professionalism, ethics and a competitive streak
Understanding of the IT industry, particularly in the Relationship/Commercial environment
Analytical thinking with sound numerical skills
Computer literacy in MS Office suite, with SAP being an added advantage.
Excellent communication skills (verbal and written), with effective presentation skills to both small and large audiences.
Remuneration
What We Will Offer You:
An open and stimulating environment within one of the most forward-thinking IT companies
Flat structures and fast decision-making processes
A modern and flexible way of working to combine personal and professional life, working from home
An international team with a high focus on Gender Diversity
Attractive compensation package.
How to Apply
Interested and qualified candidates should:
Click here to apply online
Note: We are an Equal Opportunity Employer and do not discriminate against any employee or applicant for employment because of race, color, sex, age, religion, sexual orientation, gender identity, status as a veteran, and basis of disability or any federal, state, or local protected class.
Company: Amazon 
Job Title: Enterprise Account Manager
Department: Sales, Advertising, & Account Management
Job summary
Would you like to be part of a team focused on increasing adoption of Amazon Web Services by engaging with key accounts?
Do you have the business savvy and the technical background necessary to help establish Amazon Web Services as a key technology platform provider?
As an Enterprise Account Manager you will have the exciting opportunity to help promote the growth and shape the future of an emerging technology. Your responsibility will be to increase the market penetration of AWS in key customer accounts in Nigeria.
The ideal candidate will possess both a business and technical background that enables them to engage an account at the CXO level as well as with software developers and IT architects.
He/she should also be a self-starter who is prepared to develop and execute against a territory coverage plan.
Basic Qualifications
Significant account management business development experience in the IT industry.
A technical background in engineering, computer science, or MIS a plus.
Direct field experience in working with large customer accounts.
Strong verbal and written communications skills.
Preferred Qualifications:
BA / B.Sc. Degree preferred
Successful experience in managing transformation for large accounts
Account leadership for complex accounts and quota achievements.
Method of Application
Interested and qualified candidates should:
Click here to apply online
 C. IT/ENGINEERING
Company – Sterling Oil Exploration & Energy Production Company Limited

Job Title: QA / QC Engineer
Job Summary
The QA/QC Engineer will be responsible for planning, organizing, executing and liaising with sub-contractors for the construction of flow station/gathering station within the project specifications for quality control, HSE and budgetary activities.
Key Responsibilities
Lead and plan day to day QA/QC activities in accordance of IFC issued drawings
Lead, plan and execute the QC manpower including laboratory by organizing work distribution to efficiently use the available resources
Lead, plan and prepare QC documentation works for the efficient execution of works within the parameters of schedule and project specification.
Requirements
Must possess a Bachelor's Degree in Civil Engineering
Must have at least 10 years of experience working in construction or oil and gas industry
Member of a professional body i.e., ACI, ASCE, PMP, PMI.
How to Apply
Interested and qualified candidates should send their CV to: oilgasandconstructionjobs@gmail.com using the Job Title as the subject of the mail.
Company: Schneider Electric
Job Title: PA Senior Project Application Engineer
Job Description
Your Mission:
An exciting opportunity has arisen within our Engineering Division for a PA Senior Project Application Engineer to report to the Engineering Manager.
Primary Purpose of the Job
Specify, design, implement and review the detailed technical supply of automation systems.
Provide technical input and support to engineering standards, tools, and methodology.
When assigned, manage, administer and control one or more teams of engineers during the design, build, and testing phase of medium to large projects.
Through a team of Engineers, is responsible for ensuring project technical deliverables are on time.
Functionally manages a Group of Application Engineers.
Mentoring Engineers for their career development.
Shall assist the EM in Engineering estimates
Assist Engineering Manager in the implementation of standards for engineering and quality control.
Shall be responsible for Productivity & utilization of the Engineers acting as Lead on assigned projects ensuring project WBS time scales and deliverables are met.
Shall require Travel for Meetings / Site implementation as deemed necessary.
Shall work with Project Managers to ensure that all engineering deliverables for the projects assigned to this function and the Engineers under this function are executed within the agreed budget (including hours) and schedule.
Actively contribute to the company knowledge capture system.
Responsibilities
If so, designated by the Engineering and Project Manager, act as the Project Lead Engineer and assume the following additional responsibilities:
Manage, administer, and control the application engineering team during the design, build, and testing phase of the project.
Total responsibility for the overall system specification, design, implementation, testing and review for in-house and 3rd party supply:
Ensure all work packages are clearly identified, estimated & planned.
Overall responsibility for resource identification, sourcing, monitoring, and control.
Total responsibility for technical compliance, including Validation of system design, architecture and application software structure, verification of configuration specification, hardware specification, processor and marshalling cabinet layout and system interface to the field.
Overall technical coordination of client interface and communications.
Deputies & support the Project Manager as directed.
Report progress to an agreed format.
Principle Relationships:
Engineering Manager
Service Manager
Project Managers
Delivery Administrator.
Qualifications
About You:
BS Engineering or equivalent/MS preferred.
Minimum of 5 years of engineering experience within a leading automation project organization.
Drive for Results.
Foster teamwork.
Client Focus.
Coach & Develop Others.
Good communication skills & team leadership.
Initiative, self-motivation, and ability to adapt to changing circumstances.
Ability to quickly analyze a situation & make positive decisions or recommendations.
Sound knowledge of automation control systems technologies.
Knowledge of project management methods & support systems.
Lagos based with occasional travel.
Site work.
Benefits
Schneider Electric believes in rewarding and recognizing employees who contribute to the success of the Company.
Our rewards programs are designed for employees who are aligned to our strategy, engaged and successfully contributing to the organizational goals.
These philosophies, as well as our desire to care for you and your family, form the basis of our Total Rewards offer.
Method of Application
Interested and qualified candidates should:
Click here to apply online
Company: Mastercard Foundation
Job Title: Enterprise Architect
The Opportunity
Reporting to Head Technology Business Partnership, the Enterprise Architect will play a critical role as an IT resource responsible for conducting business application reviews and documenting current systems.
The role will address problems of systems integration, compatibility and multiple platforms, and is responsible for the technical correctness and completeness of the integrated systems design.
The Enterprise Architect will be responsible for the upkeep and maintenance of an organization's IT networks and services. As an enterprise architect, you will be responsible for overseeing, improving and upgrading enterprise services, software and hardware.
The successful candidate will be based in any of our listed offices in Africa (Rwanda, Ethiopia, Uganda, Kenya, Senegal, Ghana and Nigeria).
Ways You Can Contribute  
Recommend new technologies and software applications to meet the company's needs.
Recommend improvements to the organization's existing software applications.
Continuous engagement and collaboration with internal and external stakeholders to understand their needs.
Act as a technical resource during other projects as required.
Responsible for the creation and maintenance of solutions design and related documentation.
In collaboration with development employees, responsible for the creation and implementation of the Foundation's applications' standards, practices, and procedures.
Research, recommend, and help to implement new software applications.
Review and discuss all technical solution designs from external vendors to ensure the needs of the Foundation are met.
Responsible for documenting current systems and creating the view of the enterprises system landscape.
Consider risk factors such as cyber hacking, breaches and business continuity to minimize exposure to the solutions and technologies across the enterprise.
Applies job knowledge to make disciplined decisions in a timely fashion.
Focus on solutions that are aligned for efficiency and re-usability across the enterprise.
Ability to make recommendations and decisions even when all the information is not known.
Ability to recommend creative and innovative technical solutions with standard and non-standard approaches and technologies.
Who You Are
Bachelor's Degree in Information Technology, Engineering or related field is required.
Advanced knowledge and experience in front end UI, backend DB, and both batch and real-time integration development technologies and practices.
Advanced knowledge of technologies to develop recommendations for updating, integrating and simplifying application solutions across the enterprise.
Advanced knowledge of Cloud-based architectures.
Advanced skill in creating and maintaining technical documentation.
Strong knowledge of market, industry and business fundamentals.
Assessing end-to-end business processes, procedures, and business rules in conjunction with business partners, designing new and mapping existing business processes through research, interviews, and facilitation sessions.
Experience driving adoption of new applications, processes, and revised functionality.
Proven ability to synthesize complex information and communicate key issues using presentation software (e.g., PowerPoint) and visual techniques into highly enjoyable and easy to consume formats.
Understanding of the different application architectures.
In-depth understanding of cloud-based technologies and applications.
Detail-oriented with excellent analytical and creative problem-solving skills, including the ability to deal with situations where information is difficult to obtain, complex or ambiguous
Is known to" think outside the box" and generate original solutions that lead to creative and resourceful ways to deal with different business problems and opportunities.
Are results-driven and motivated by a sense of performance excellence and a sense of urgency; possess a proactive and 'self-starter' mentality.
Ability to operate autonomously and with limited supervision.
Contributes to the planning of the overall organizational Application strategy.
Flexible, adaptable, and able to execute a range of job duties and changing priorities.
Possess excellent verbal, written, and presentation skills with the ability to articulate information to a variety of constituents across cultures.
Possess professional maturity, sensitivity with different cultures, and impeccable integrity that exemplify the Foundation's values.
Demonstrate a commitment to Mastercard Foundation's values and vision.
Method of Application
Interested and qualified candidates should:
Click here to apply online
Company: Baker Hughes 
Job Title: Lead Engineer – Service Engineering (Oilfield Equipment)
Overview
Do you enjoy enhancing the performance and reliability of essential equipment?
Do you like working in collaborative teams and solving technical problems?
Be part of a successful team
Bringing cutting-edge physical and digital technologies together to create oilfield equipment is the beating heart of our work.
Devising smarter systems that control and monitor oil and gas extraction, our subsea and flexible pipe capabilities are industry leading.
Our team provides support for customer operations to ensure continuity for production. Partner with the best.
This role is responsible for activities relating to enhancing services such as customer data, maintenance, safety, etc.
Responsibilities
You will be responsible for:
Developing Service design concepts based on user needs.
Evaluating system and component performance and reporting results.
Defining allocation to subsystems based on refinement of the design concept with SME in subsystems.
Conducting field visits when required for investigation and troubleshooting.
Developing new solutions under guidance and/or in a team setting or based upon precedents in the organizations.
Delivering products as part of a team. Working on cross functional teams.
Leading analytical and design activities using proven technologies and vested approaches and methods.
Writing and reviewing procedures (New installation, maintenance & troubleshooting), doing calculations, drawings, tilts studies and RCA's.
Fuel Your Passion
To be successful in this role you will:
Have at least 7 years of relevant experience and a Bachelor's Degree of Mechanical Engineering or its equivalent.
Have a valid NYSC discharge or exemption certificate (please indicate clearly on resume).
Demonstrate proven experience in mechanical engineering for Pressure Control equipment.
Demonstrate experience in working in projects with global teams
Be able to show excellent problem-solving, process improvement and analytical skills.
Be a motivated self-starter that promotes teamwork and collaboration in a cross-functional environment.
Be able to travel flexibly, at short notice and be away from your home location for undefined periods of time.
Work in a Way that Works for You:
We recognize that everyone is different and that the way in which people want to work and deliver at their best is different for everyone too. In this role, we can offer the following flexible working patterns:
For us flexibility works both ways, we work with global customers, so as long as we can respond and deliver to these, we can offer a lot of flexibility in this role.
Working With Us:
Our people are at the heart of what we do at Baker Hughes.
We know we are better when all of our people are developed, engaged and able to bring their whole authentic selves to work.
We invest in the health and well-being of our workforce, train and reward talent and develop leaders at all levels to bring out the best in each other.
Working for You
Our inventions have revolutionized energy for over a century. But to keep going forward tomorrow, we know we have to push the boundaries today. We prioritize rewarding those who embrace change with a package that reflects how much we value their input. Join us, and you can expect:
Contemporary work-life balance policies and wellbeing activities
Comprehensive private medical care options
Safety net of life insurance and disability programs
Tailored financial programs
Additional elected or voluntary benefits.
Method of Application
Interested and qualified candidates should:
Click here to apply online
GRADUATE ENTRY JOBS
Company: Shell Petroleum Development Company
Title: Shell Graduate Trainee Programme 2022 – Nigeria
The Role
Join Us in Powering Change:
We are looking for graduates who share our purpose to power progress and our culture of inclusion, collaboration, and care.
We'll give you the support you need to forge your own path, and you'll have real responsibilities and meaningful projects to work on right from the start.
Where You Fit In
Shell's purpose is to power progress together, by providing more and cleaner energy solutions. We believe that rising standards of living for a growing global population are likely to continue to drive demand for energy, including oil and gas, for years to come.
At the same time, technology changes and the need to tackle climate change means there is a transition underway to a lower-carbon, multi-source energy system.
As one of the world's leading energy companies, Shell plays a key role in meeting the world's growing energy demand in economically, environmentally, and socially responsible ways.
There has never been a more exciting time to be part of the energy industry. Join us in our ambition to be a net-zero emissions energy business by 2050, and sooner if that is possible.
The Shell Companies in Nigeria with its purpose to power progress, is Nigeria's oldest energy company and has a long term and continuing commitment to the country, its people, and the economy.
Shell is a global group of energy and petrochemicals companies with over 90,000 employees globally in more than 70 countries. We use advanced technologies and take an innovative approach to help build a sustainable energy future.
What's The Role?
Our Graduate Programme is a rigorous development framework of specific competences, business-critical capabilities, and critical experiences that will enable you to become a competitive professional by the end of your 3-year programme.
Right from the start, you will be given a challenging hands-on role, working in a diverse, global environment.
You will be supervised and mentored with frequent reviews as part of a structured development programme.
You will also be learning alongside brilliant people from all over the world, with the resources and support to explore new ways of thinking and working – all in all, an unbeatable experience.
We know that learning is key to developing yourself both personally and professionally.
The graduate programme encompasses a learning framework that includes internal and external courses, as well as on-the-job learning, designed to help you gain the skills you need to succeed.
What We Need From You
The Graduate Recruitment within Shell follows a standard global methodology used to attract, select, and place our best talent within the various Shell businesses. For 2022, we are seeking graduates for the following areas:
Engineering (Chemical, Mechanical, Civil)
Geosciences and Geoinformatics
Commercial (Economics, Finance, Marketing, Human Resources)
Contracting & Procurement (Logistics/Procurement, Supply Chain)
Applicants from all approved Universities with a bachelor's degree in related subject; Not more than 3 years post-graduation
Minimum of a 2:1 class of Degree (Second class upper)
Must have completed the mandatory 1-year National Youth Service Corps (NYSC)
Be eligible to work in Nigeria.
Other Requirements:
You should enjoy being challenged, so that rather than being daunted or overwhelmed if a task seems impossible, you welcome the opportunity to be innovative.
You also need to be good at absorbing information, analysing problems, making objective decisions, and coming up with original ideas.
You should have the drive, and resilience to get things done, the flexibility to work well as part of a team and the credibility to influence others.
How to Apply
Interested and qualified candidates should:
Click here to apply online
Note
Submitting more than one application will lead to automatic disqualification of all your applications.
Shell does not request monetary payments (e.g., insurance policy, visa/work permit, HUET or HSSE training, special job offer, etc.) for employment.
Shell does not make use of employment forms; neither does the Company process CVs that have not been submitted through the proper websites
All successful applicants who receive on offer of employment from Shell would have been required to go through a formal and transparent recruitment process.
Company: Foresight HR
Job Title: Graduate Trainee
Job Description
Participating in meetings, workshops, and team-building events.
Bringing positive energy into the company, and forming lasting professional relationships with staff.
participating in on-the-job training wherever possible.
Completing fieldwork or visiting different work sites when required.
Taking notes on experiences and keeping a log of things learned.
Compiling reports and making presentations to other staff members.
Analyzing existing systems and offering new ideas for improvement.
Upholding the good name of the company at all times.
Requirements
Graduate Degree in the relevant field.
Previous work experience is not necessary, but may be advantageous.
A positive attitude and a growth mindset.
Excellent research abilities and a willingness to grow.
Excellent written and verbal communication skills.
How to Apply
Interested and qualified candidates should send their CV to: hr@foresighthr.com.ng using the Job Title as the subject of the email.
Company: TotalEnergies
Job Title: Account Trainee
Responsibilities
Preparation of monthly cabotage reports with supporting documents for interface with NIMASA.
Monitoring/analyzing of GL 445909 (NG01) and making corrections were necessary to maintain zero balance.
Extracting NCD values from GL 445911 and booking them for payment to NCDMB, after appropriate approvals, according to contractual agreements, and in line with monthly closure processes.
Extracting WHT and VAT values from their respective GL accounts and booking them for payment to various authorities, after appropriate approvals, according to their GL balances, and in line with monthly closure processes.
Monitoring of NGN and USD balances in VAT, WHT, NCD and CABOTAGE, and recovering same with due payments, for relevant regulators, from those relating to the same vendor.
Running accrual process for GIT monthly, to accrue the cumulative balances and booking its reversal date on the first of the next month.
Assist, in collaboration with Tax and Budget Departments, in payments/reconciliations.
Assist with the accounting and booking of all Cash Calls paid by Partners into Accounts/Books and analyzing the related impact on the Treasury Report
Sending out emails to TOTALENERGIES PLC and TOTALENERGIES SA representatives to obtain their intercompany balance sheet and profit & loss accounts relating to the reporting period
Reconciling of Total SA and Total PLC balance sheet/profit and loss position with that of TEPNG
Preparation of Intercompany reconciliation report for Total SA & Total PLC and printing for signatures.
Uploading of signed intercompany reconciliation report to SOX CM+
Preparing and posting of Debit notes for receiving of funds from sale of scraped material.
Monitoring invoices in the workflow and following up with actors over items that are overdue.
Following up with archivists for reprocessing of invoices received but not in IMP for processing.
Participation in preparation, follow up, review and reporting of annual and periodic budgets
Performs periodic reporting to the Group, partners and regulatory authorities in line with relevant contractual framework and timelines
Ensures conformity of reporting with IFRS, Group standards, Accounting procedures and local statutory provisions (CAMA).
Relationship management with the Group, affiliates, partners and government agencies
Provision of tax advisory role and correct application of tax laws in all TUCN activities
Representation of TUCN in all tax related matters, coordination of all tax audits and response to queries thereof and tax administration
Ensures compliance with PSC and JV contractual framework as well as relevant tax laws (PPT, CIT, PAYE, etc.)
Responsible for the maintenance of proper books of accounts: – Assets, Inventory, General Ledgers, Working Capital etc.
Periodic analysis, investigation and correction of various general ledger accounts
Periodic performance of SOX controls in line with laid down procedures
Any other duties assigned.
Context and Environment:
Job is carried out in an environment that interfaces with many other departments/units within the company such as Cost Control, TotalEnergies SA, Tax, Buyers, Treasury, Payment, other TUCN companies, Methods, UNISUP, TotalEnergies PLC, Internal control, Closure team, staff members, vendors, etc.
Candidate Profile
we are looking for young professionals who are motivated and passionate, with excellent academic achievement. Interested applicants should have:
Sc. in Accounting or Social Sciences with professional qualification
0 to 3 years' experience in the oil industry
Ability to use specialized accounting software (SAP) and other Windows PC applications
Basic understanding of Upstream Oil and Gas Industry operations.
Fluent in English
Good analytical skills
Good interpersonal and communication skills, since job entails frequent interactions (internal and external).
How to Apply
Interested and qualified candidates should:
Click here to apply online
Company: Vantegral Consulting
Job Title: Graduate Trainee
Job Description
We are currently recruiting Fresh graduates looking to have a career in HR to start work immediately.
Requirements
Candidates should possess graduate degrees.
Applicants must be done with NYSC.
Method of Application
Interested and qualified candidates should:
Click here to apply online
Company: Infinox Capital Limited
Job Title: Graduate Trainee
Job Description
We are searching for an enthusiastic self-starter to join our new graduate trainee program.
As a graduate trainee, your responsibilities include shadowing various staff members, participating in learning experiences, attending meetings and workshops, and travelling to other working environments to gain practical experience.
You should keep an accurate record of your time at the company and be able to pass a competency test at the end of the program.
To be successful as a graduate trainee, you should be willing to learn about aspects of the company that lie outside of your department.
An outstanding graduate trainee should foster good relationships with staff members and leave a lasting imprint.
Responsibilities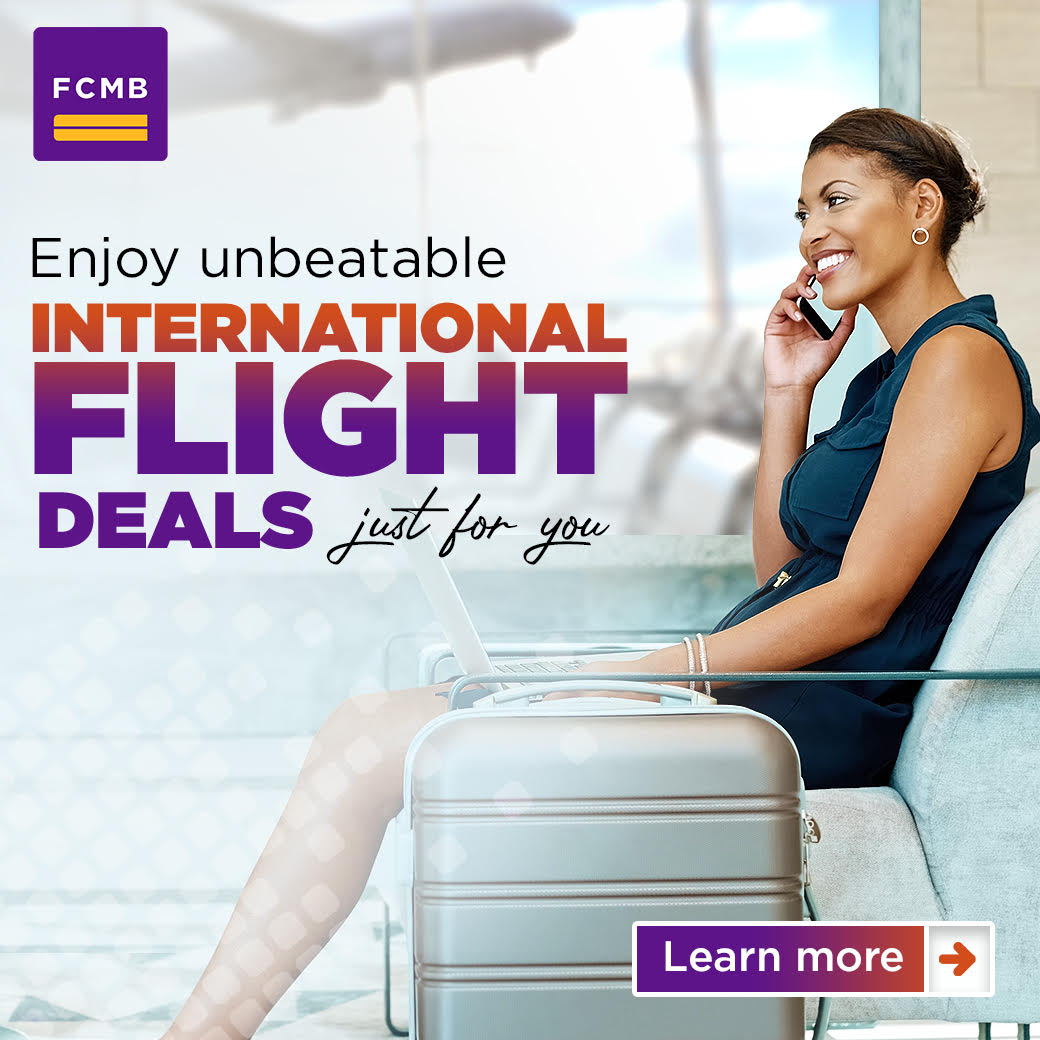 Gathering as much information on the company and participating in on-the-job training wherever possible.
Participating in meetings, workshops, and team-building events.
Taking notes on experiences and keeping a log of things learned.
Compiling reports and making presentations to other staff members.
Analyzing existing systems and offering new ideas for improvement.
Bringing positive energy into the company, and forming lasting professional relationships with staff.
Conducting research and assisting the Manager or Supervisor wherever possible.
Completing fieldwork or visiting different work sites when required.
Upholding the good name of the company at all times.
Writing a test or submitting to some other form of evaluation at the end of the graduate program.
Requirements
BSc or HND in any field.
0 – 1 year of relevant work experience.
Previous work experience is not necessary, but may be advantageous.
Excellent written and verbal communication skills.
Excellent research abilities and a willingness to grow.
A positive attitude and a growth mindset.
Method of Application
Interested and qualified candidates should:
Click here to apply online