Executive job listing at PWC,  McKinsey & Company, Technoserve IOM etc.
A. INTERNATIONAL ORGANIZATIONS
Company: PWC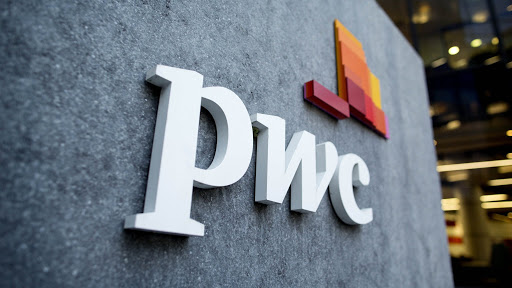 Job title: Experienced Associates
Job description:
Establish working knowledge of the client's accounting procedures and processes.
Evaluate internal control systems and policies and procedures; making recommendations for improvements.
Perform substantive tests and tests of controls to identify and resolve accounting or reporting issues.
Identify any accounting or audit issues and perform the necessary research to resolve such issues.
Provide recommendations for strengthening internal controls and promoting business efficiency.
Proactive in seeking coaching and clarification on assigned tasks from the audit seniors and audit managers.
Lead small engagement team with responsibility for on-field team activities, coaching and supervision.
Act as an assistant team lead on medium sized engagement while reporting effectively to the senior associate and manager (as required).
Build strong working relationships with client contacts.
Works as an effective team member to complete project components and assigned tasks, including: Assisting with the preparation of financial statements, footnote disclosures and
management letter comments; assisting with engagement administration including preparation of audit plans, budgets and engagement letters; and  preparing client assistance schedules (CAS) and following-up on client deliverables.
Requirements:
Minimum of First-Degree Certificate with not less Second-Class Upper division/Upper Credit.
ACA/ACCA Qualified or Part Qualified.
Minimum of two (2) years relevant working experience auditing Donor agencies and Non- governmental Organisations
Excellent analytical, presentation and research skills
Excellent verbal and written communication skills
Ability to take responsibility for personal growth
Excellent attention to detail
Strong team-working
Desire for continuous improvement
Good listening skills
A proactive approach to problem solving and delivering client solutions
To apply, visit https://pwc.wd3.myworkdayjobs.com/en-US/Global_Experienced_Careers/job/Abuja/Experienced-Associates—-Government—Public-Sector–Assurance-_274796WD/apply?source=891422
B. FINANCE/MANAGEMENT
Company: Cobblestone Energy
Job Title: Finance Analyst
Job description:
 Lead and participate as a key finance stakeholder across the business.
Implement and drive the core financial processes and reporting for the business.
Use technology to streamline and amplify our finance function capabilities.
Build and oversee a treasury management function.
Build a deep understanding of Indirect Tax considerations for our business across the different markets in which we operate.
Liaise with external consultants to optimise our legal structure and cross border transactions.
Liaise with current and potential banking partners to secure facilities to aid our business growth.
Build the financial control systems and processes..
Job requirements:
Minimum 2 years of experience in Finance
Ability to leverage technology to simplify, improve and innovate finance processes and systems.
Entrepreneurial individual ready to take complete ownership of our finance function.
Advanced analytical and numerical skills
Strong Excel Skills
Significant experience performing financial and ad hoc analysis using data reporting tools.
Independent thinker with a growth mindset.
1 + years' experience in one of the large accounting /audit firms.
Exposure to finance issues in multiple jurisdictions
1+ years in similar business activities (e.g., Trading / Electricity Trading)
Experience setting up different legal entities.
Experience with Group accounting and cross border transactions
To apply, visit https://boards.greenhouse.io/cobblestoneenergy/jobs/4789609003?gh_src=ab487f803us#app
C. LEGAL/OPERATIONS
Country: Binance
Job title: Country Head
Job description:
Oversee and provide guidance on strategic and business decisions
Identify M&A opportunities and lead the M&A deals
Lead the development of business strategies and the driving of strategic initiatives for the group
Analyse operational performance of the companies and manage its transformation and improvement with the goals of driving revenue growth and maximizing profitability
Provide direction and leadership towards the achievement of the company's mission and goals
Partner with a variety of business and technology stakeholders
Represent the company as required, including attendance at industry events and public meetings.
Requirements:
Entrepreneurial "DNA"
Minimum of 10 years of experience in an executive position, preferably, as a B2C internet business CEO or similar
Proven commercially successful B2C internet background with experience developing $50M+ business from scratch and scaling it
Ability to look several steps ahead of crypto market trends
Demonstrable experience and thought leadership within various market verticals in the B2C internet business space
Experience of corporate strategy creation with tangible outcomes like cutting edge solutions and applications
Technical savviness within the domain
Advisory experience would be of an advantage
Leadership with the ability to guide senior leaders, set clear priorities and inspire people
Outstanding presentation and communication skills; demonstrated ability to be an outgoing spokesperson and relationship builder
To apply, visit https://jobs.lever.co/binance/fd595ea2-8c2f-4263-9c1a-90f1d0ce1e68/apply
2. Company: UNDP
Job title: National Programme Officer
Job description:
Provide substantive input on criminal justice, terrorism prevention and rule of law aspects for the planning, preparation, organization and implementation of project activities related to the investigation of terrorism offences in Northeast and Middle Belt States of Nigeria. This will entail preparing substantive papers, draft concept notes, draft agendas and working documents for project activities; contribute to the substantive delivery of project activities, including elaboration and delivery of presentations
Serve as an expert law enforcement trainer and mentor for law enforcement officers in Nigeria to support project capacity building activities.
Carry out substantive and organizational liaison especially with the project's national stakeholders based in the region of Nigeria.
Coordinate and liaise regularly on project activities planning and implementation with relevant national partners (including designated focal points and other senior professionals), and international partners present in in the region.
Facilitate the smooth and effective flow of communication with national entities, by maintaining regular contact, providing required information, etc.
Support the Project Manager and Project Staff in following-up communication with beneficiary institutions, including official letters, request for technical assistance, and the process of identifying participants and national experts, including trainers, for activities under the project.
Advise the Project Manager and Project Staff of local considerations and realities in the region in Nigeria for proper and effective project implementation, as well as on ways to strengthen partnerships with beneficiary institutions.
Provide support for the project's overall management and coordination.
Contribute to the preparation of project reports. technical briefings, background papers, briefing notes, and speeches related to the project.
Carry out programmatic and administrative tasks necessary for the achievement of expected results of the project.
Provide the necessary substantive and administrative support to project activities as required.
Perform other duties as assigned.
Requirements:
Demonstrated professional competence in crime prevention and criminal justice, crime investigations and rule of law matters, as well as, knowledge of related policies and practices at the national, regional and international levels; ability to identify and contribute to the solution of problems/issues.
Shows pride in work and in achievements; is conscientious and efficient in meeting commitments, observing deadlines, and achieving results; is motivated by professional rather than personal concerns; shows persistence when faced with difficult problems or challenges; remains calm in stressful situations; takes responsibility for incorporating gender perspectives and ensuring the equal participation of women and men in all areas of work.
Proven ability to write in a clear and concise manner and to communicate effectively with a range of audiences, including ability to prepare reports and make presentations in a variety of fora; ability to conduct presentations by clearly formulating positions on issues, articulating options concisely, conveying maximum necessary information as well as making and defending recommendations. Possesses excellent drafting and communication skills
Considers all those to whom services are provided to be "clients" and seeks to see things from clients' point of view; establishes and maintains productive partnerships with clients by gaining their trust and respect; identifies clients needs and matches them to appropriate solutions; monitors ongoing developments inside and outside the clients environment to keep informed and anticipate problems; keeps clients informed of progress or setbacks in projects; meets timeline for delivery of products or services to client.
Able to establish priorities and to plan, coordinate, and monitor work while prioritizing competing demands; able to work on tight deadlines; knowledge on how to develop clear goals that are consistent with agreed strategies.
Foresees risks and allows for contingencies when planning; monitors and adjusts plans and projects as necessary; uses time efficiently.
An advanced university degree (Master's degree or equivalent) in law, international law, criminology, criminal investigations, police studies or related fields is required.
A combination of a first-level university degree in the aforementioned field together with formal qualifications and/or certifications in investigations (police or intelligence agencies) and two additional years of qualifying work experience may be accepted in lieu of the advanced university degree.
Formal qualifications and/or certifications in Investigations (pursuant to a course of study, training and examinations of a state/national law enforcement institution, a national military academy or a federal/national intelligence service training institution, supplemented with professional development courses and/or certifications involving study, training and examinations in investigatory work) in combination with two additional years of qualifying work experience may be accepted in lieu of the first-level university degree.
A minimum of 5 years of progressive responsible experience in criminal investigations, legal, criminal justice, crime prevention or closely related rule of law work.
Work experience in substantive liaison and coordination in these areas would be an asset. Work experience in implementing capacity-building activities for law enforcement and criminal justice entities in Nigeria is highly desirable.
Experience in project management and implementation is highly desirable. Knowledge of UNODC work and work experience in the United Nations System would be an asset.
English and French are the working languages of the United Nations Secretariat. For the post advertised, fluency in English (both oral and written) is required; knowledge of other UN official languages is an asset
To apply, visit https://jobs.partneragencies.net/psc/UNDPP1HRE2/?cmd=login&errorPg=ckreq&languageCd=ENG
3. Company: IOM
Job title: Movement Operations Manager
Job description:
Oversee up to seven teams of staff members who are undertaking movement operations activities in Lagos, Nigeria, including activities related to field support, movements, data processing and compliance. Support staff development processes such as hiring, providing training, assigning duties, and giving feedback to staff members on their performance on a regular basis to ensure high quality work and the accurate completion of activities. In locations throughout the region where there is no Movement Operations Officer or Manager, serve as technical supervisor for movement operations staff members.
Oversee the efficient and effective management of airport services for arriving and departing individuals in Nigeria, including in relation to documentation, luggage, escorts, and special services. Ensure staff deliver the highest quality service, interact appropriately with airport and government officials, and handle urgent issues as they occur. Monitor the work schedule, validate hours, and process relevant financial paperwork in coordination with the IOM finance department.
Oversee staff as they assist individuals at transit centres or third-party facilities. Monitor the weekly shift schedule, ensuring coverage is adequate to maintain a professional, safe, secure, and clean environment; address issues as they arise and continually seek ways in which IOM can improve services. For third party facilities, regularly conduct checks to ensure accommodation is up to IOM standards. Manage assets and inventories, process financial paperwork, supervise quality control of vendors, and manage the transit centre vehicles and related schedules, staff, and paperwork, if relevant.
Ensure selection mission support, exit permit support, interpretation services and pre-departure counselling are coordinated for individuals at the airport, in transit centres, camps, consolidation points and third-party facilities or during transport by air, ground or water, according to the highest ethical standards and guidelines established by IOM. Supervise the coordination of transportation from consolidation points, transit centres and third-party facilities and address special needs, such as meals, medication, wheelchairs, and medical conditions. Handle financial paperwork related to selection mission, exit permit or interpretation services as needed.
Oversee the completion of all bookings by Movements staff members in Nigeria in accordance with the Handbook of IOM Tariffs (HIT). Ensure compliance with program-specific SOPs and supervise the distribution of travel information to stakeholders. Oversee the creation of movement data files and oversee Movements staff members as they compile and analyse descriptive statistics. Certify and handle the processing of vendor-incurred costs. 6. Ensure Data Processing staff members are undertaking secure storage of documentation and data in accordance with IOM principles and guidelines and that they are dispatching travel documents and coordinating exit permits and travel documents in a timely manner. Oversee the preparation of regular data mining reports on MiMOSA; advise management on possible issues which need attention and suggest corrective actions.
Ensure compliance activities related to project monitoring and evaluation, training, youth services, project reporting, project support and protection are being carried out efficiently and effectively by the Operations Specialist, Compliance and that they are reporting regularly on the work being accomplished, particularly in relation to training of Movement Operations staff members and youth service activities at IOM transit centres.
Liaise with airlines on a regular basis and represent the best interest of beneficiaries and clients for competitive fares with the most direct routing. Liaise with other teams and units in Nigeria and with external partners such as government authorities, relevant embassies, and the United Nations High Commissioner for Refugees (UNHCR). As needed, represent IOM at partner meetings and conferences.
Supervise the handling of at-risk and sensitive cases in accordance with IOM's policies, procedure, and guidance in the Movement Management Manual (MMM), including assistance for unaccompanied refugee minors (URMs). Ensure IOM is adequately training staff members on working with at-risk and sensitive cases and is mainstreaming prevention of sexual exploitation and abuse (PSEA) through the awareness and training sessions for staff and service-providers.
Supervise quality assurance procedures, ensuring checks are being regularly undertaken by staff members and incident reports are being submitted and responded to in an efficient manner. Prepare statistics and report regularly to the Head of Sub-office on relevant activities. Work to streamline how reports are prepared and presented in order to improve services and eensure data on all procedures is compiled, summarized, and presented in a timely manner. 11. Demonstrate a comprehensive understanding of relevant Movement Operations SOPs and Movements-related systems and databases (including iGATOR, MiMOSA, SAR, and Amadeus), as well as the ability to remain professional, impartial, and unbiased during all interactions with migrants and colleagues per the IOM Code of Conduct and instruction on the prevention of sexual exploitation and abuse (PSEA)
Perform such other duties as may be assigned
Requirements:
Master's degree in a relevant field of study from an accredited academic institution with five years of relevant professional experience; or
University degree in a relevant field of study with seven years of relevant professional experience.
Transportation-related and/or management experience is a strong advantage;
Experience in the region is an advantage.
Knowledge of IOM's Movement Operations program implementation and administrative, financial, and business rules and practices is desirable;
Strong written and verbal communication skills and ability to effectively communicate with and lead a team;
Demonstrated proficiency with IGator, MiMOSA, SAR, and Amadeus;
Excellent computer skills and a high level of proficiency in spreadsheet and database applications.
fluency in English is required (oral and written). Working knowledge of French and/or Spanish is an advantage
Inclusion and respect for diversity: respects and promotes individual and cultural differences; encourages diversity and inclusion wherever possible.
Integrity and transparency: maintains high ethical standards and acts in a manner consistent with organizational principles/rules and standards of conduct.
Professionalism: demonstrates ability to work in a composed, competent and committed manner and exercises careful judgment in meeting day-to-day challenges.
Teamwork: develops and promotes effective collaboration within and across units to achieve shared goals and optimize results.
Delivering results: produces and delivers quality results in a service-oriented and timely manner; is action oriented and committed to achieving agreed outcomes.
Managing and sharing knowledge: continuously seeks to learn, share knowledge and innovate.
Accountability: takes ownership for achieving the Organization's priorities and assumes responsibility for own action and delegated work.
Communication: encourages and contributes to clear and open communication; explains complex matters in an informative, inspiring and motivational way.
Leadership: provides a clear sense of direction, leads by example and demonstrates the ability to carry out the organization's vision; assists others to realize and develop their potential.
Empowering others & building trust: creates an atmosphere of trust and an enabling environment where staff can contribute their best and develop their potential.
Strategic thinking and vision: works strategically to realize the Organization's goals and communicates a clear strategic direction
To apply, visit Data Overview: Job Posting (iom.int)
D. IT/ENGINEERING
Company: Technoserve
Job title: Data Verifier
Job description:
Provide leadership and oversight to field data collection teams that will ensure the quality and integrity of the assessment and data for each state
Lead in sourcing farmers and agribusinesses within the state
Perform first-level data cleaning and data verification of all data collected by enumerators
Suggest improvements to data collection process/procedures in the field in order to achieve an efficient implementation
Provide one – on – one support to data enumerators during field activity
Troubleshoot technology and data collection challenges from enumerators
Maintain and regularly update secondary data backup on all data collected from the state in
google sheet.
Convene daily team discussions to ensure camaraderie, communication and quality control
Review all completed data entries to ensure clarity and accuracy
Provide logistical guidance in the field for data collection team
Keep daily summary record regarding activities of the day
Perform any other tasks required by the organization;
Requirements:
Bachelor's degree in social science, economics, statistics, agriculture, computer science etc
Experience in digital platforms for monitoring, planning and project/program management
Very good computer skills (Word, Excel, Powerpoint, google forms)
Experience in statistical analysis software is an added advantage
Previous experience working with data collectors is a plus
Good communication skills and ability to present documents and activity reports clearly
Experience in basic team management, coordination, problem-solving and working under pressures to deliver a quality product is required
Speaking the dominant language of the state with strong knowledge of the focal state is required
To apply, visit Data Verifier | Careers with TechnoServe (ultipro.com)
Company: McKinsey & Company
Job title: Consultant- Petroleum Asset eXellence, Oil and Gas
Job description: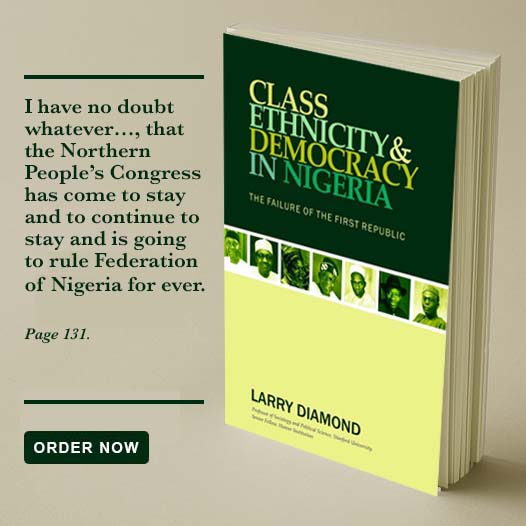 work on specific client operations, transformation and improvement programs with direct contact to key members of client organizations
provide analytical support to teams through the development and application of our proprietary oil & gas models
work closely with client executives, traditional McKinsey client service teams (CSTs), and sector teams to develop recommendations based on the findings and ultimately drive implementation and change
participate in, and at times lead, key internal knowledge-building initiatives as well as conferences and client workshops.
Requirements:
Undergraduate degree preferably in engineering or closely related specialty; master's degree or PhD is extremely advantageous
7+ years of experience working within an Oil & Gas company, either at an operator or service provider/OFSC Upstream focused (e.g., reservoir engineering, production optimization, drilling, completions, well intervention and services and facilities)
Strong business insight and impressive career development; outstanding performance track record
Proven track record of participating in or leading successful change management projects with a focus on capability building
Experience participating in or leading an operational improvement projects
Excellent written and oral English communication skills
To apply, visit Applying to Consultant – Petroleum Asset eXcellence, Oil & Gas | McKinsey & Company