The Lunch Hour
The Lunch Hour, Deji Balogun, Co-Founder & CTO, Terragon
Ayodeji Balogun is the Co-founder & Chief Technology Officer of Terragon – a predictive MarketingTech service that harnesses data and analytics to help brands across Africa activate their marketing data and deliver exceptional customer experiences. Deji is responsible for the continuous development of Terragon's technology stack to ensure the intelligent connection between brands and their customers. He has overseen several partnership drives for Terragon with Facebook, Google and leading telecommunications firms across Africa. Deji was one of the pioneering developers at Jobberman.com, Nigeria's foremost jobs directory. He is an alumnus of the Lagos Business School and holds a Bachelor of Science Degree in Electronic and Electrical Engineering from Obafemi Awolowo University, Ile-Ife. Deji oversees developers in Lagos, Ghana, Kenya, Cameroon and India. 
"I have seen a lot of theories and principles on how to be a leader or how to motivate people break down in the real world of doing business. It is much more chaotic out there than people think".
University, Sciences or Arts?
Sciences. I studied Electronics and Electrical Engineering at the Obafemi Awolowo University (OAU), Ife. Well, there are two sides to that story. I have always been interested in building things, playing with things, so Sciences was the obvious choice. But in terms of the particular course I studied, my dad played a role in the choice.  I wanted to study Computer Science but my dad insisted I should go for something "harder" like Civil Engineering or Mechanical Engineering. We had to reach a compromise so I went in for Electrical Engineering. I wasn't good at anything Arts. I didn't like to read or write. I didn't like literature. I was more of a science guy. My dad studied Computer Science but he felt one of the foundational science subjects was a better option for me.
What's the biggest lesson you learned in the University? 
What I enjoyed most about University was the freedom. University gave me a lot of freedom to do what I wanted to do. I had so much time on my hands and had the power to do what I wanted with it. It was just a lot of time without parent's supervision and everyone had to decide what to do with it. Some people organised or attended a lot of parties, some focused on making a very good degree so they spent a lot of time studying. Others decided to do sports. Learning how to use freedom for me was a key part of the university experience.
Are there any teachers you remember very well from either High School or University, teachers who really made an impact or impression on you?
Yes. There was a woman called Mrs. Okoro who was my chemistry teacher at Abadina College, Ibadan. She had a huge impact on me. Going into Senior Secondary School, Chemistry was one of the toughest subjects that I had to do to be in Science Class and there was a lot of stories about how difficult it was. It was very abstract. I was more of a guy that likes to feel and touch stuff and so I found subjects like Physics very easy and straight-forward. Chemistry was a bit abstract for me but Mrs. Okoro broke it down and she made me realize that you can really learn anything on your own. You don't have to depend on what happens in the classroom or what your teachers teach you. It's really about your will to learn. That's how I actually figured out that I am more of a self- taught person. I learn things better on my own. I remember going on to do Further Mathematics in my WAEC without having a Further Mathematics teacher in my Secondary School. I was able to get a distinction. Further Mathematics is a subject you typically find a lot of people failing even with a teacher. That experience made me realize that I can learn anything I want to learn on my own. This eventually translated into a love for programming which I picked up in the university.
Who has been a greater influence on you between your Mom and your Dad?
Both of them have influenced me in different ways. I learned discipline, putting a structure to the things I do, from my dad.  My dad does not leave a lot of room for flexibility. He wants to find things where he has kept them. He wants to leave the house at exactly 7 a.m. if that time is what he has planned. Not a minute later.  Dad rose to become the Head of ICT at the Nigeria Institute of Science and Economic Research (NISER). From my mother, I acquired drive to succeed. She was a nurse but also ran a store where she worked when she wasn't on duty. She taught me very early in life that there is reward for hard work and you can work very hard and do well regardless of the obstacles in front of you, regardless of your background or the things that are not in your favour.  Regardless of whether the playing field is level or not. As long as you are willing to work twice as hard as people who may have an advantage over you or who are more talented.  My mom taught me that hard work beats talent every day. That has stayed with me all my life till today.
When did you leave home for good and what's the biggest lesson you took away with you from home?
For me, leaving home was going to university. After secondary school, I gained admission into the Obafemi Awolowo University, Ife. I grew up in Ibadan so the moment I left for Ife, I more or less left home for good.  I was the kind of person that rarely went back home even during the holidays. I was always staying back on campus to learn more, just doing different things.  I tried my hands on all sorts of things. When it was time to do my industrial attachment, I came to Lagos. After finishing at Ife, I came straight back to Lagos. I left home effectively when I got admission to the university. The biggest lesson I took away from home was about the importance of choices and consequences. One thing my Dad tried to instill in all of us was the fact that whatever choices you made, there were consequences, and you have to be willing to deal with the consequences. I wasn't the most obedient child, so I often got into trouble with my dad. But my dad stopped punishing me suddenly when I became a teenager. He sat me down and gave me a lecture about how there will be consequences for my decisions and conduct in life. I wanted to play professional football. Rather than tell me no, my dad described the implications of a footballer's short career and the possibility of a career-ending injury. I learnt to weigh carefully the consequences of my choices pretty early in life.
Also Read: Terragon Becomes First African Data Firm With CDP Institute Accreditation
What's your first job and what's the main thing you learned from that job?
I had an internship in 2007. I worked for a company that was into providing IT solutions for banks. The biggest thing I learned from that job was that the world is more about what you can do and less about what you know or what you studied in school. I thought I was going there to learn things I didn't know but I realized that I was doing work that even the full-time staff of the company at the time couldn't do because I had the skills set.  Before I went for the internship, I was already building websites so when I got there, I found myself just building all sorts of websites. Something that was supposed to be a learning experience for me turned out to be me teaching people the little I knew at the time. You may be a trainee officially but you can focus on having things you can contribute. When I got back to Ife to finish my last year, I focused more on developing my skills so I could have things to contribute wherever I found myself working after graduating. I think the experience also led me into entrepreneurship in some way; I realized that I would probably be better off trying to build opportunities for other people with what I know than just being content with a job. So, I think that the biggest thing I took out from my first job is that you need to prepare yourself to add value.
Do you remember how you got this internship?
I heard a cousin was working with Celtel, now Airtel, in Lagos. I got in touch with him and discovered that he was into programming as well. I got in touch with him and told him I was looking for somewhere to intern. He said there was an opportunity in a company someone mentioned to him. I wasn't expecting to go through an interview. I thought it was just a case of "come and start work". Luckily, I had done projects I could speak to them about at the interview. That's how I got in.
Who would you say is your best boss ever?
I think that will be Elo. He is a partner and my CEO. After my internship, I have had mostly partners rather than bosses. They have all influenced me in different ways. Elo has been a great influence. He is a co-Founder and the CEO of Terragon. He is a very ambitious guy, always pushing you to do more. He continues to raise the bar and just when you think that you are doing okay and you are beginning to get a hold on a lot of things, he raises the bar again. Constantly, Elo keeps challenging me. Till today.
Can you tell us some things that you have learned in your career that they don't teach in Business Schools?
From my experience I think it is the realities of doing business and how they are almost the opposite of what you read in books or what you learned in class. We are in a tech business and I have seen a lot of theories and principles break down in the real world of doing business. For example, there are a lot of theories on how to be a leader or how to motivate people that people learn about reading books or in the classroom. I have seen them break down in the real world. It is much more chaotic out there than people think. You can only learn the difference in the field, not in an MBA classroom.  I think those fundamentals are important but you have to be willing to adapt those things to your realities. Doing business in Nigeria has taught me a lot of things that I probably would not have learned in school.
Two or three things that you prize the most when hiring people?
The number one thing is the ability to hustle. I use that word a lot. Picking up on my last response on things they don't teach you in school, I look out for people that are very flexible, people who are creative, people who can adapt to situations as things change in the real world. People who can just do what it takes to get things done. You set a goal and then you work your way up through all the challenges of the twist and turns, you think out-of-the-box. You have to be able to hustle. Hustle for me means being creative and adaptable and then it also means being able to work really hard and put in the extra hours.
I talked about my background and how my mom shaped me in terms of learning to work very hard and how you can match people who are more talented if you can just put in the extra work. I like people who can work really hard. and, I like people who are life- long learners. People who are open to new ways of doing things. I struggle with people who have fixed mindsets on how things can be done or who only think there's one way to get things done. I like people who are open to new ways, to new ideas and can try things out quickly and see the result.
"So, my approach to managing people and to getting things done is that the speed of iteration beats a focus on quality every time. When you are in doubt, just iterate faster. It takes a certain type of mindset to be able to do that".
So, what kind of music do you listen to?
I listen to all the different genres of Nigerian music. I remember there was an "Apala" track by Hauna Ishola that was popular a decade ago. I listened to it a lot then. I am a big fan of Nigerian music generally.
What about your taste in books? What kind of books do you read?
I read all sorts but I prefer to read books about business. I have enjoyed reading a number of them. A good one is Ben Horowitz's The Hard Things About Hard Things. I have read a lot of autobiographies -Steve Jobs, Elon Musk, Andy Grove, Eric Smith etc. I like to read about business people, especially those in tech. But I have enjoyed reading autobiographies of business leaders in other industries as well. ShoeDog by the founder of Nike, Phill Knight, stands out.  I just finished "Disrupted: My Misadventure in the Start Up Bubble" by Dan Lyons. It's something about Silicon Valley, working for a startup as an old guy. It was an interesting read.
Do tech guys only raise big sums of dollars for themselves or do they also do things that benefit the guy on the street?
The world is changing and the definition of value is also changing very fast. I think some people refer to tech as a bubble because they don't really understand the value that is being created. Technology is changing the way hundreds of millions of people live, how they work and get incomes. The mobile phone for instance is not just for people living in Ikoyi or Lekki. Someone may sit in the traffic in Mushin in Lagos and speak to people in the most remote part of the country. There is no telling if they are speaking to a loved one or negotiating to exchange some goods. Nigerian companies are building services on top of these imported devices to solve everyday problems for people in Nigeria. Look at payments for instance. Not very long ago, people carried cash everywhere but now with things like USSD you can pay anybody in any part of Nigeria and exchange value. There are always going to be people building solutions out of Silicon Valley but there is a last mile where somebody needs to customize that solution for people in Lagos or Ibadan, someone needs to adapt it for people in Akure. Those are things that Nigerian companies are doing today not because global companies don't have the expertise to do it, but because it just doesn't make economic sense for them to do it. They can't do that for every single city in the world. So, they build the platform and we Nigerian companies build the solutions on it. We at Terragon are localising marketing for various brands and SMEs that operate in Nigeria and across Africa.
 How can the government help your space to do more and create more jobs?
I think the most important thing would be education and policies as well. A lot of the things that we do and the examples I gave as well about adapting solutions for the local economy require talent and talent is directly related to the quality of our educational system. A lot of people that are building stuff that you know in Nigeria today are either self- taught or they trained abroad.  So, when you think about it, our universities have not really produced the type of talent that is required to thrive and build the kind of things that we are building today or the kind of the future that needs to be built.
I think that our educational system needs a lot more work-things like revamping the curriculum, investing more in infrastructure, investing more in the quality of lecturers or giving them access to equipment to train people better.  There is a long list there but ultimately, wherever in the world you go and you see the quality of invention happening, it is directly correlated to the quality of the education in those countries, and I think that is something Nigeria needs to do a lot better in. We will have far more foreign and local investment in tech if we upgrade the quality of training.
I think policies also can improve. We have seen some interesting policies in the Fintech space that on one hand have allowed Fintechs to thrive and build stuff and on the other hand, we have also seen some things lately that seem to be stifling the type of innovation that young people are trying to create.
Also Read: The Lunch Hour, Andrew Nevin, Chief Economist at PwC Nigeria
Innovation is about pushing the boundaries of what we know, of what exists, of what we understand. I think the government needs to embrace the fact that innovation is about challenging the status quo. The government needs to work more with people creating innovations.
Where do you like to holiday in Nigeria and abroad?
Holiday is something that is pretty alien to me. I don't remember taking a vacation in a very long time. So, no place in particular comes to mind. I am almost always working. But I would like to go somewhere that is really nice and quiet with my family.  Possibly where there's no access to the internet. I will always get dragged into work if there is internet and my phone is working. So, I would like to go to a completely remote area and just switch off for a couple of days and then come back fresh. That could be a beach, a forest or anywhere as long as it's completely disconnected.
What's the best use of money? 
I think the best use of money for me would be to create things that can empower people to do whatever it is they want to do. To use money to create freedom for people. I think that opportunities are not equally distributed.  Some were born with a huge advantage and others with enormous disadvantages and this shapes our paths in life. The advantages and disadvantages continue to compound. People who have a good start keep getting more and more and people who start off poorly may never catch up. So, I think that money gives you an opportunity to try and create a level playing field and empower the people who have had very little opportunity to level up. This could be around talent development, it could be around training, it could be around giving people some other sort of exposure etc. There are a lot of things that you could do for people, often without having to spend a fortune. For me, it's less of giving away the money and more of creating things that can help people succeed and create opportunities for others. This can have a huge domino effect. Personally, I would rather invest in things that can create a livelihood for many people than   give money to a family for sustenance. I prefer to help people have experiences that create opportunities that continue to compound. I would rather help create platforms that empower people.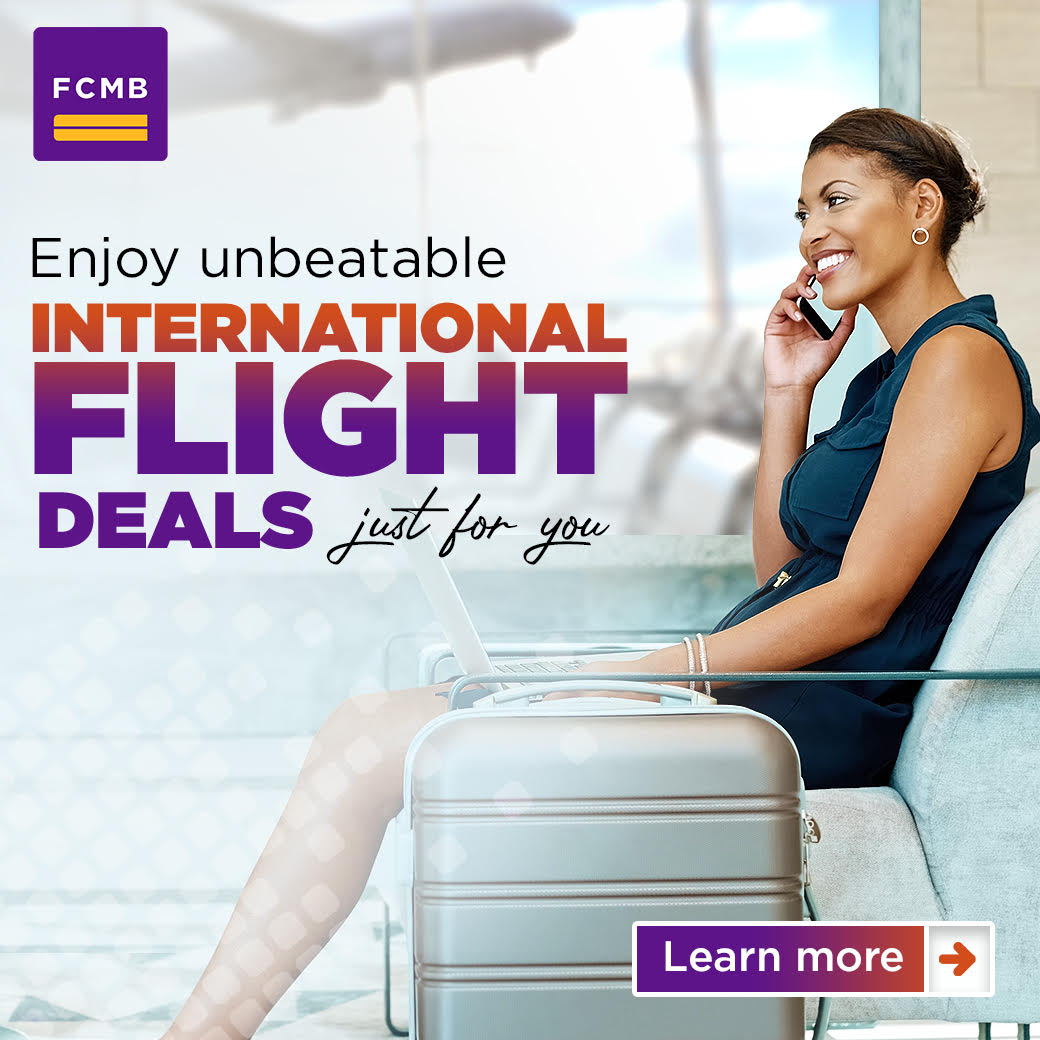 What will be your message of hope to Nigerian youths as we approach 2023?
I think as young people, we have an opportunity to change things but it may not be as much as we want. I believe that we are definitely more empowered than we were four years ago or eight years ago. I think that we have also learned the hard way, realizing lately that no matter how brilliant we are, we are limited by what the government allows or enables us to do. So, we cannot remain on the sidelines. It's time for us to get involved. I think that we can all be involved in different ways: some people will be at the forefront, some people will be in the background. We have to start to get involved in governance and that is the only way to get the kind of society that we want. Right now, I think there is a huge disconnect between the leadership and the youth. The way to resolve this is for the youths to organize, to create structures that enable us to have a big say in governance.