People & Money
The DIY Investor Who Lost $3,500 to Ghanaian Gold Miners
Every week, Yunus Ibrahim speaks to a DIY investor about what they invest in and why. The interviews are anonymous. The conversations are not meant to show the right or wrong approach to invest. We just want to share experiences in the Nigerian DIY investment space. 
This week, Yunus spoke with a social impact professional.
"Some people were mining gold in Ghana. They said that they had buyers abroad. …But Ghanaian mining regulations changed in a way that made their activities illegal. So they could not continue mining. That meant no gold to sell. Without gold to sell, they could not pay me".
What do you do?
I work as a social impact professional in West Africa, focusing on environmental projects. I am also enrolled in a PhD programme in a university in the United States. 
Can you tell us a bit more about what the social impact profession means?
A social impact professional analyses how projects impact people and society, in my own case the environmental impact of projects. I advise on how to address and resolve environmental sustainability issues, such as the potential adverse effects of a project on climate change and pollution. The job allows you to ask big questions that have global relevance. 
When did you start investing?
I have been investing since 2017. 
How did you raise money for your first investment? 
I completed my bachelor's degree in 2017. The same year I started working as a teaching assistant at the university. My salary was less than $500. But I earned money from helping students write projects and from a few other side gigs. I saved and started investing the extra income.
Are there any links between studying Engineering at the University and your investment decisions? 
Not really. I discovered the importance of investing and wealth management when I read "Rich Dad, Poor Dad" by Robert Kiyosaki". I was also having conversations about investment with my brother. He had an interest in real estate investments which fundamentally meant buying land. His view was that land is a valuable asset that doesn't depreciate. Other guys around me were also discussing money and investments. So I think it's right to say that my interest in investment spurred from peer influence. 
Did you buy any land in 2017?
No, I didn't at that time, but I currently have an active real estate portfolio. 
How do you decide what to buy when investing?
I start by having conversations with family, friends, and peers that I know are active investors to understand what's happening in the market. Then I look at market trends to see if any of the investments align with my financial goals. For example, if my goal is to preserve my capital, I would consider investing in a low-risk instrument like treasury bills, but not if I want to pursue return on investment actively. When doing my due diligence, I focus on the level of risk involved in the investment. I talk to people who have made the same or similar investments. I also contact those more knowledgeable than I am to assist me with evaluating the potential investment risks.
How much do you earn in a month?
I earn between $2,000 – $3,000.
Are you a consultant or on a permanent contract? 
I work as a consultant for various organisations. I am currently in the process of co-founding my own environmental consulting startup.
Are you married?
Not yet! I am just planning ahead. 
How do you invest your monthly income?
I have two major bank accounts – one for saving towards investment and the other for daily upkeep and other expenses. I try to save 40% of my income every month. Expenses (rent, internet, phone calls etc.) take about 30% of my income. Unforeseen expenses, e.g. giving some money to someone in need, come from the expenses account.  Basically, I save to invest.
When do you move money from your savings account into investments?
I keep saving until the funds in my savings account hit $ 5,000. I then invest the $5,000, and I begin the cycle again, i.e. start saving up another $5, 000.
Have you been tempted to invest when your savings was below $5,000 because you saw an interesting opportunity?
Not at all! I am quite disciplined. When there's an attractive opportunity, I do my due diligence and would wait till I hit my target principal before investing.
When was the last time you invested?
The last time I actively invested was in 2021. Currently, the bulk of my investments is in treasury bills. Since I couldn't find an investment that I was convinced was safe, I had to invest in T-bills even though they currently have a negative real return, considering the high inflation rate. I have lost so much money in the past. For now, I want to focus on reducing my exposure.
What did you invest in when you lost money?
Some people were mining gold in Ghana. They said that they had buyers abroad. They required investment in equipment, staff etc. But Ghanaian mining regulations changed in a way that made their activities illegal. So they could not continue mining. That meant no gold to sell. Without gold to sell, they could not pay me.
How much did you invest in this gold business?
I put in about $7,000 in total. Although I had already liquidated a portion of the investment, say 50%, before the investment nosedived. 
Did they tell you what they spent the funds they collected on? Was there insurance coverage?
Yeah, they did! They said the funds were spent on preparing all project requirements, including purchasing equipment, hiring, etc. Apparently, they had no insurance coverage. That deal was a mess, please!
How did you find out about this gold investment opportunity?
From family and friends who had invested in earlier rounds of fundraising by the miners. Actually, my foray into investing in gold started on a good note. I invested $7,000 and got a 10% profit on this in three months. It is the second investment that went sour.  The miners couldn't meet subsequent interest and principal repayment due to the regulatory changes. At least, that is what they said. They did not have legal rights to mine gold on a particular land. 
Did you know about this risk before deciding to invest?
No, I didn't think of it! People I know — family and friends — had successfully invested in the mining scheme; they warmly recommended the miners on account of their good experience with them. I did not bother to do any fact-checking on my own. In fact, celebrities, academics, and business people openly endorsed the gold investment scheme. All of these hindered me from doing the usual due diligence.
What are the possible areas of investments you are currently considering?
For now, I am a bit uncertain about what to put my money in. However, I am considering house hacking or other real estate investments. House hacking is a practice quite prominent in the USA that has to do with finding ways to generate income from your home. Let's say I deposited an initial amount to get a house in the US, then got a mortgage of 3.5% and then rented out a part of the house so that the tenant could pay me rent. This would help me in building my equity while maintaining the building and, at the same time, repaying my mortgage. I will use the rent proceeds to clear the mortgage cost as soon as the tenant makes a monthly payment.
How do you intend to do this, considering you don't live in the USA?
I am currently based in the USA and might be there for a while (maybe, maybe not). This is only an option; I am still uncertain yet whether I will make the investment. It is just one of the many options on my mind.
Have you ever invested in global markets?
I have only invested in local markets through treasury bills. However, I am yet to invest in global market instruments even though I have read about some of the juicy investment opportunities. A friend once told me to buy fractional shares in vacation homes (more like an Airbnb for vacation and short-let apartments). Depending on the number of people that patronise the location, the profit will be shared among the investors. I found this investment quite unclear and risky, so I chose not to invest.
What does your investment portfolio mix look like?
I currently own T-bills and landed properties.
What part of Nigeria or Africa have you bought land or houses in? The best deals, lowest and highest amounts invested?
I am sorry, I won't be able to disclose this information.
Would you pay to gain more financial education?
Yes, I am open to learning more about personal finance and investment, especially understanding how to identify the right investment, conduct risk assessment and make an informed investment decision. As long as the fee is affordable, I am open to grabbing the opportunity.
Investment Chats Series with Arbiterz is hosted and brought to you by Yunus Ibrahim – A Finance professional in Lagos, Nigeria, with experience in Corporate finance, Investments and Venture capital.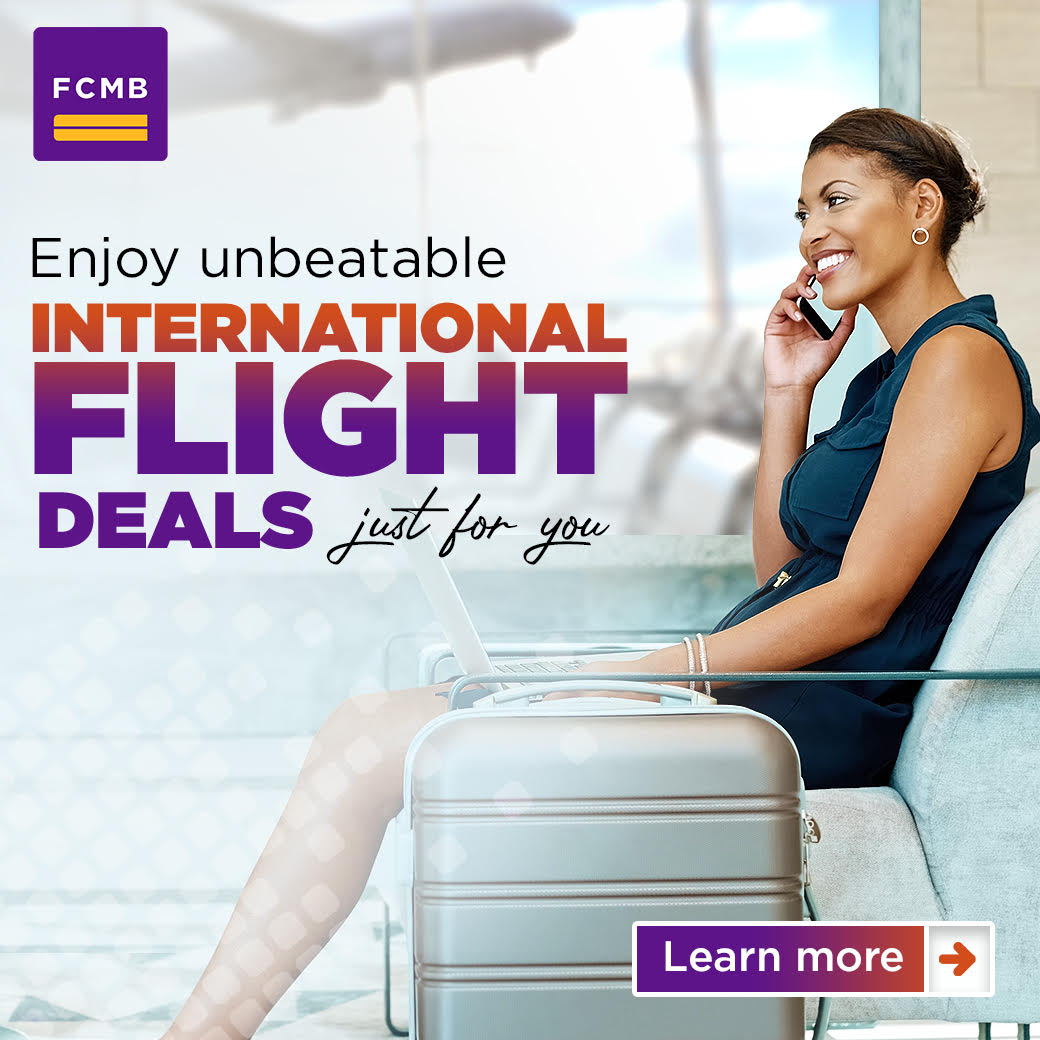 Yunus enjoys talking about Financial Literacy, Investments and African fashion. Feel free to connect with him on LinkedIn or Twitter. 
Disclaimer: Please note that this article should not be seen as a guide or recommendation for investment purposes. All contents have been curated based on the interview responses from the participant and do not represent investment facts. We recommend contacting your investment advisors if you are willing to maximise the benefits of investing.