A few weeks ago, news broke that the Yoruba nationalist movement,  Ilana Omo Oodua Worldwide, was embroiled in a corruption controversy. In two months, the group had changed its leader twice, with Professor Banji Akintoye resigning on December 5 and his replacement Professor Wale Adeniran also throwing in the towel just a month after. It has now emerged that Adeniran has allegedly been dipping his activist hands into the coffers of the group that is meant to liberate the 40 million Yoruba people from Nigeria.
The story goes thus:  Ilana Omo Oodua Worldwide (IOOU) has been raising money from Yoruba people who apparently don't have better things to do with their money than to fund separatist groups. Like a bunch of amateurs, this group has been using the personal bank account of Adeniran to receive the donated funds and Adeniran has allegedly taken up to 70% of the money for his personal use. Adeniran denies the accusations of course but the issue has nonetheless set back the organization who are now focused on trading accusations and counter-accusations. No one knows for sure how much money is involved but it is enough to get front-page Ilana Omo Oodua Worldwide (IOOU) has been raising money from Yoruba people who apparently don't have better things to do with their money than to fund separatist groups. headlines in the media.
Nigeria is a complex country, and one of its most unfortunate characteristics is the tendency of some individuals to exploit social and political issues for personal gain in a brazen manner. Take for example, people who agitate for their ethnic groups and how quickly they can morph their agitation into a 'business'. The Yoruba nation agitators are the latest to be caught in this web of cynical exploitation of a country's fault lines.
For the last few years, the Yoruba nation agitators have dominated headlines in the country, resuscitating the stale argument that the Yoruba people are marginalized by the rest of the country. From the fringes of social media rabble-rousing of people like Adeyinka Godson, Yoruba agitation went mainstream when prominent politicians like Sunday Igboho took over the campaign. The initial justification was the perennial violence allegedly committed by Fulani herders against Yoruba farmers in many states of the South West.
While killings and destruction of farms and properties did happen and continue to happen and are a valid reason for people to demand for better security, its devolvement into ethnic nationalism was most unfortunate. But that was what happened and the likes of Sunday Igboho, assisted by a cynical Yoruba political and intellectual class, exploited the situation. Sunday Igboho would eventually overplay his hand and would flee Nigeria when the state visited extreme violence on his home in July 2021.  He was promptly arrested in Benin Republic and has not been seen in Nigeria since.
It's remarkable that Igboho who has himself been repeatedly accused, over the last two decades, of being a perpetrator of violence on Yoruba victims would be claiming to be defending Yoruba people against Fulani onslaught. But that's another fascinating thing about this issue. In the South East, Nnamdi Kanu's IPOB and its security arm, the ESN otherwise known as unknown gunmen, have perpetuated a campaign of violence on mostly Igbo victims in the name of defending them. Circling back to Igboho, his arrest and detention in Benin created a vacuum and his crude, one-man-show ethnic agitation was soon replaced by people that are better educated but not any less confused about the solution to the Nigeria problem.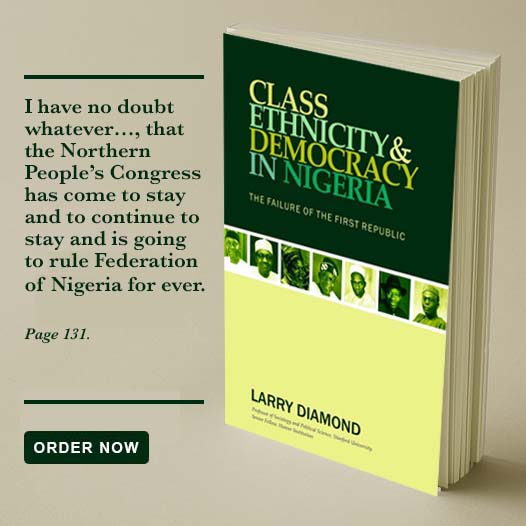 Igboho's motive for his various antics has always been proximity to power and the financial benefits that bring,  and the people who replaced him, like those under the umbrella of IIOU– a group Igboho co-founded– seem to be similarly motivated. This has backfired on them as for the last one month or so they have been in the news for fraud allegations more than for their agitation for Yoruba self-determination in Nigeria.
The exploitation of Nigeria's numerous challenges by ethnic champions for selfish gains is nothing new but it is rather unfortunate that people who should know better, here I refer to the professors, intellectuals and political leaders in the various ethnic nationalist movements, are engaging in this destructive business. It's time for everyone to retrace their steps. Nigeria's problems will not be solved by balkanising the country but by citizens coming together to advocate for better policies and voting in leaders that could implement those policies. An election is around the corner and this should be everyone's focus, not some ridiculous idea of the Oduduwa Republic.