Nigeria's exports are expected to reach $127 billion by 2030, with an average annual growth rate of 9.5% between 2021 and 2030, according to a Standard Chartered report. This indicates the enormous potential that exists for investors and businesses. Sesame seeds, copper ingots, and aluminum products are among the many items that are in great demand. The international market is seeing success for dry hibiscus flowers as well, and these are just a few of the fascinating prospects that come with international trade.
According to Dele Ayemibo, Export Doctor, one of the major factors affecting Nigeria's exports is payment risk. Dele emphasized the importance of addressing payment risk in international trade, a concern that often plagues importers and exporters, especially in the export business. He underscored the significance of a letter of credit as a pivotal trade finance instrument, highlighting its role in mitigating payment risk and the variant called the "confirmed letter of credit,".
Dele defined a letter of credit as "an undertaking of the buyer's Bank given to the seller, which gives assurance of payment when the shipment is made, and documents are presented that confirm the terms and condition of the letter of credit." He further explained certain countries are exposed to political and economic risks, prompting the need for additional security in trade transactions. In such cases, a confirmed letter of credit from a third-party country is a safeguard.
Read Also : New monetary policy yielding desired impact -CBN
For instance, if you're exporting goods to Venezuela, the Venezuelan bank issues an LC to you as the exporter, but they initially send this LC to Citibank in New York. Citibank in New York forwards the LC to your bank, ensuring a reliable trade process. He said.
Exports increase by 8.15 per cent in Q2
In the second quarter, Nigeria's total trade stood at N12.74 trillion while exports stood at N7.015 trillion, accounting for 55 per cent. Total imports were valued at N5.73 trillion. In the period, imports increased by 2.99 per cent compared to the value recorded in the first quarter of 2023 (N5.56 trillion) but declined by 10.37 per cent when compared to the value recorded in the corresponding quarter of 2022 (N6.39 trillion).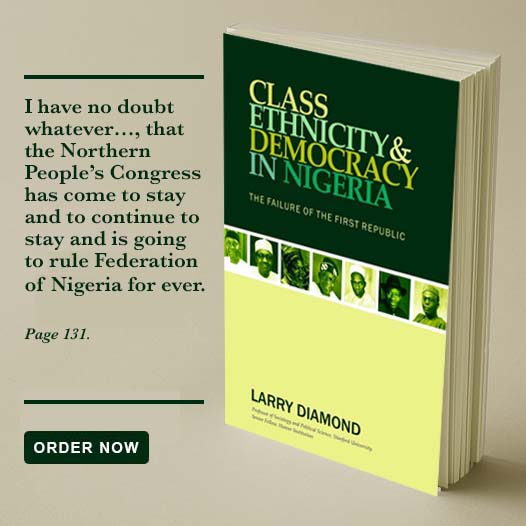 The value of re-exports in the quarter under review stood at N91.44 billion representing 1.3 per cent of total exports. Data shows that the top five re-export destinations were Cameroon, Spain, the Czech Republic, the United Kingdom, and The Netherlands. The most re-exported commodity was other turbines for marine propulsion valued at N41.24 billion; this was followed by mechanically propelled vessels for the transport of goods.
The top export destination in Q2, 2023 was The Netherlands with N788.85 billion or 11.24 per cent of the exports. The United States of America with N718.63 billion or 10.24 per cent, Indonesia with N550.18 billion or 7.84 per cent, France with N540.73 billion or 7.71 per cent and Spain with N504.45 billion or 7.19 per cent of total exports came next.