Money for Homes
Bank seized my car while driving my wife to work
"No, I didn't even try to borrow from a bank".
"No, I didn't even try to borrow from a bank. This is because of an experience I had with a bank in 2009. I got a new car on lease arrangement with a bank. The bank sent in the "undertakers" to claim the car. I was driving my wife to work when they pounced".
The House: N40 million naira. Smallish. Fully-detached duplex at Lekki Phase 11. Second Roundabout. Ikate-Elegushi, Lagos. Bought off-plan in mid-2014. Completed 2016. No banks loans, no family & friends borrowing. Current Value: N62 million.
What do you do, sir?
I'm into brand marketing and communications.
And your wife?
My wife is a banker.
When did you arrive in Lagos?
I was born here.
When did you rent for the first time?
2001.
2001? Do you remember what your rent was then?
Yes. N130,000 per annum.
When did you leave school?
I left university in 1988.
When did you get married?
2001.
What's your total household income ?
I don't know how much my wife earns. Because I have never asked her. I am not interested that's why I never asked. But I would put our total household income at between N24 to N30 million.
For how long have you been working?
Since 1990, so that is 29 years now.
Did you save to buy your house and for how long did you save?
Yes, I saved to buy my house. But I wasn't saving to buy a house for a long time. I wasn't saving a lot for anything, I saved to buy the house within 3-4 years.
Why did you start saving?
I made some good money.
In which of the banks did you save the money and in what sort of account?
Well, I saved it in a domiciliary account in Zenith Bank. A large chunk of that came from some money I earned doing some a print job for a Nigerian client outside Nigeria. The other cash came from my dividends from businesses that I had an interest in.
So, without the ad hoc print job, buying your house wouldn't have been possible?
It would have been almost impossible.
What was your last rent?
It was a million naira.
That was when?
That was 2016.
Did you borrow to buy your house?
No, I didn't borrow.
What proportion of the money for the house came from your wife?
Nothing came from her. Well…she made some contributions to furnishing the house.
While you saved for the house, did you have to give anything up? Holidays, travel, buying clothes, did you do 1-0-1 meal formula?
Surprisingly, no. The family did not have to forgo anything or make any lifestyle changes. The way it worked out for me was that a friend who is a developer told me about his plan to build terraces and asked if I wanted to buy off plan. And we agreed on a payment plan. I paid over a year and six months.
How much was your first payment to your developer friend?
The first payment was N16 million.
And how much did you pay in total?
N40 million.
Would you have bought a house off-plan if you didn't know the developer?
Yes and no. Yes, if I was dealing with a formal entity, a well-known, well-structured company with has a track record in real estate. I know that some people have fallen victims to those people who are masquerading as developers. They take money but don't deliver the house 16-30 months after you are supposed to have moved in.
Did you try to borrow from a bank?
No, I didn't even try to borrow from a bank.
Why?
It was deliberate. This is because of an experience I had with a bank in 2009. I got a new car on lease arrangement with a bank. I was just moving into self-employment. I didn't have the kind of income I expected. The bank sent in the "undertakers" to claim the car. I was driving my wife to work when they pounced. It was a very traumatic experience for me and I ended up paying more than I would have if I had paid cash. I paid 100% above what the car cost. It's even more difficult for businesspeople to predict their income than employed people. Our business environment is so uncertain. You don't get or keep clients because of the quality of work you do. A lot of unholy things creep in. So I won't get a bank loan to do anything because I can't predict my income.
So, even if the bank offers you a loan based on your wife's salary, you wouldn't have taken it?
I wouldn't have taken it. Let's just say that I am averse to being beholden to anyone. You can't plan properly. The business that I do now is subject to a lot of uncertainties and I don't want to subject my wife to taking salary deductions every month because of a loan. I don't want a situation where I would have to cede my responsibility as the head of the house.
So, on a scale of 1 to 10, rate the improvement in the first house you rented and where you are today?
It's a lot better now. I'd say 9/10.
9/10. Where did you rent your first place?
Ilupeju.
What's the nature of the house?
It's a three-bedroom flat. I live in a detached duplex now.
 Rate the infrastructure around your house on a scale of 1 to 10.
I will give it a 5. And the only thing that is accounting for that 5 is that major road – the Lekki-Epe Expressway – is very good. Once your turn off that road, into the streets, there's nothing else by way of infrastructure.
So, what can the Government do to even improve the quality of life where you live now?
I provide my water, I provide my power. I'm going to provide my road. We live in a community where we'll have to levy everyone to fix the road. Every house is to pay N500,000:00 to construct the roads. About twenty houses are paying. We also pay security men.
So, would you consider it fair if the Government says… before you build in areas like Lekki at all, roads should be provided by developers?
I don't know whether you want to cede the responsibility of providing basic amenities like that to developers. Developers pay tax. Government collects tax, right? And what's the role of Government? Yes, you can have that kind of arrangement where you partner with developers to build the roads and all that. But then it doesn't take away the fact that the government has a responsibility.
The reality is what it is, so would you like the situation where the cost of those roads would have been spread across the houses and lands upfront before people start moving in?
Absolutely. Absolutely. That's the kind of arrangement you have in a place like Pinnock [Beach] Estate, not too far from here, and Nicon Town.
Two questions. Let's shoot both together: If you had more money, what kind of house would you buy and where? Secondly, are you planning to make any investment in real estate to get income?
Well, If I had the kind of money that we are talking about, I'd like to live in a place – I'm not necessarily captivated by Banana Island or anything – but I'd like to live in a place where I won't have to tar the road by myself and water is readily available. It could be Lekki Phase I.
So, are you planning to make a real estate investment?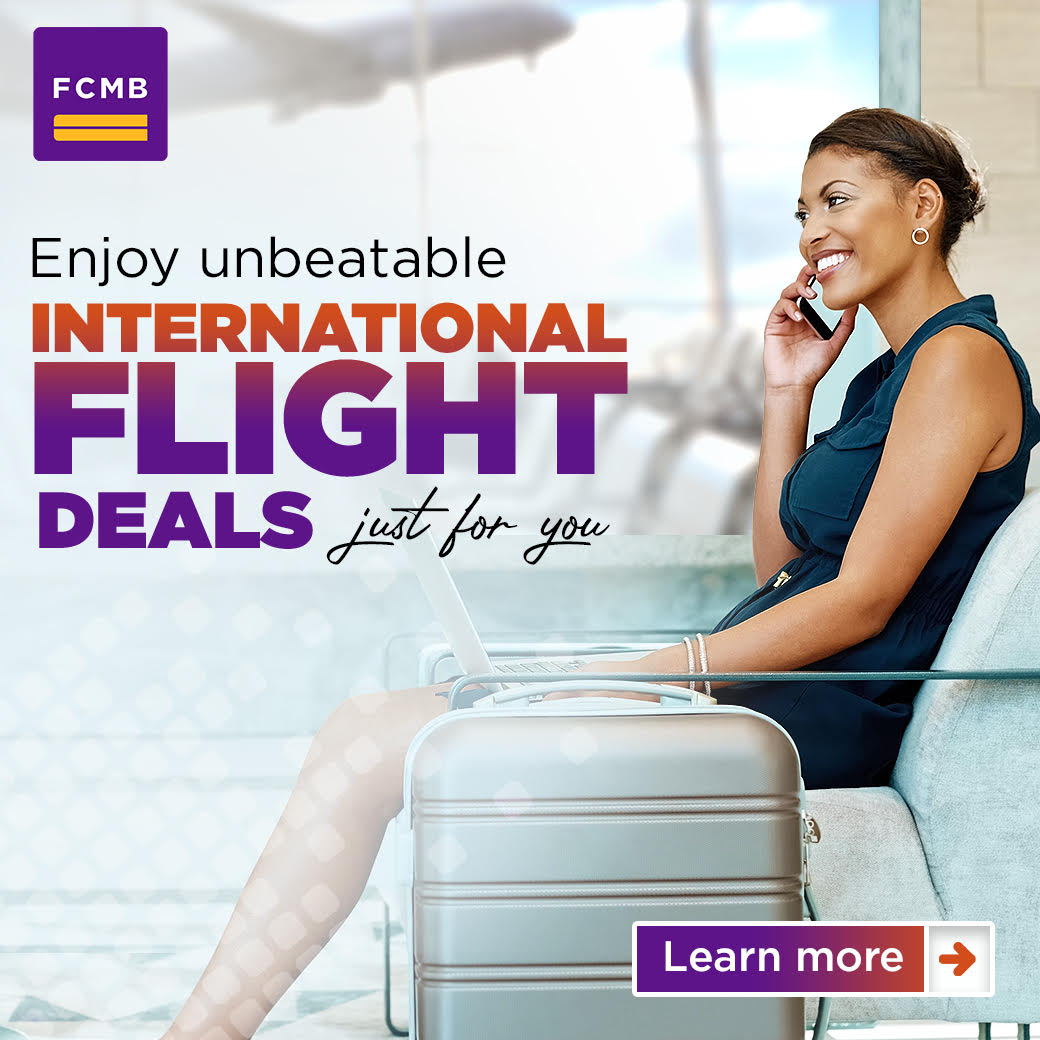 Why not? But I will never borrow from a bank.
Thank you very much, sir.