Funding Opportunities for African Businesses:
UnionX Innovation Challenge
Innovative and creative entrepreneurs in Nigeria can participate in Union Banks's Innovation Challenge (4th edition). Interested applicants must have registered businesses in Nigeria and an existing innovative Minimum Viable Product (MVP) that can transform any of the following sectors: Financial Technology, E-commerce, Health, Education and Agriculture. The top 3 MVPs will get cash prizes from Union Bank and incubation support by GreenHouse Capital, while fully engaging with Union Bank. For more details visit, https://socialinnovationshare.org/login/index.php. Deadline for application is February 28, 2021
2. THET Small Grants for UK Partnerships For Health Systems (UKPHS)
Tropical Health and Education Trust (THET) is welcoming grant application from new and established partnerships in any low and lower middle income country in Sub-Saharan Africa and Southeast Asia that are addressing one or several of the following themes: innovation; gender equality and/or social inclusion; climate change; blended and remote learning. Health start-ups looking for partnerships or having the intention to formalize existing ones can visit http://www.thet.org/get-involved/support-for-health-partnerships/. Grants of up to £50,000 are available. All funded projects are expected to last from 12 to 18 months. For access to all application documents, visit https://www.thet.org/ukphs/ukphs-small-grants-wave-1/. Deadline for application is May 12, 2021.
3. LabEight Africa 2021 Programme
Socially conscious African entrepreneurs can participate in the LabEight* Africa's LaunchPad Spring 2021 programme whose mission is to support them by providing the necessary operational and technical support as well as equipping them with the leadership and business skills needed to build socially conscious solutions. Services offered are business advisory, matchmaking, personalized mentorship and business development.
For more information, visit https://labeight.tech/labeight-africa/. Deadline for application is February 28, 2021
Also Read: Funding Opportunities For Businesses: AWS Africa Start-up Connect – Women Founded & Led
4. U.S-Africa Tech Challenge 2021 for Africans
Technologists from Africa are called to participate in the US – Africa Tech Challenge organized in the quest to provide solutions against disinformation and propaganda to an audience of government, civil society, and private sector stakeholders. Maximum of eight applicants will pitch their technology. Eventually, three organizations will be selected to receive funding of up to $250,000.
The programme is sponsored by the US State Department's Global Engagement Center in conjunction with US Embassy Nairobi, the European Union, the Intergovernmental Authority on Development, Twitter, Park Advisors, and Informa.
Interested applicants should send email to africatechchallenge@disinfocloud.com for details on eligiblity and instructions on application. Deadline for application is 28th of February, 2021
5. iNOVO by UK-Nigeria Tech Hub
Early-stage start-ups in Nigeria that can provide solutions to challenges created by the COVID-19 pandemic can participate in the iNOVO by UK-Nigeria Tech Hub which is powered by Ventures Platform and Startupbootcamp AfriTech.
The areas of interest are education, agriculture and health.
The programme will be held online and will last for three months. Ten selected start-ups will receive mentorship, training, capacity building, scaling and access to investors.
To apply, visit https://vc4a.com/startupbootcamp-africa/inovo-uk-nigeria-tech-hub/application/. Deadline for application is 24th of February, 2021
Also Read: Funding Opportunities for Businesses: Orange Corners
6. Agropolis Foundation 2021 Olam Prize For Innovation in Food Security
Agribusinesses, academic or research institutions and civil societies from any region that have innovative ideas on any part of agricultural supply chain can participate in the Agropolis Foundation 2021 Olam Prize for Innovation in Food Security. The programme brings together over 40 member institutions, public authorities and civil society actors for dialogue and interaction on agriculture, food and environment research. The winner goes home with $75,000 grant to scale the innovation. To apply visit https://agropolisfondation.optimytool.com/en/. Deadline for application is March 15, 2021
7. USADF-All On Nigeria Off-Grid Challenge
Nigerian entrepreneurs developing off-grid solutions or implementing technologies developed elsewhere to improve energy access in unserved and underserved areas throughout Nigeria can participate in Nigeria Off-Grid Challenge organized by USADF (United States African Development Foundation) and All On (an off-grid energy impact investing company seeded by Shell in Nigeria). All applicants must be legally registered in Nigeria and demonstrate the capacity to track and manage project resources. They must also be in good standing with the local governments in their areas of operation. There will be provision of up to $50,000 in the form of convertible debt and also a maximum of $50,000 in grant capital for each selected company. To apply, visit http://www.usadf.gov/off-grid or https://www.all-on.com/the-all-on-hub.html. Deadline for application is February 28, 2021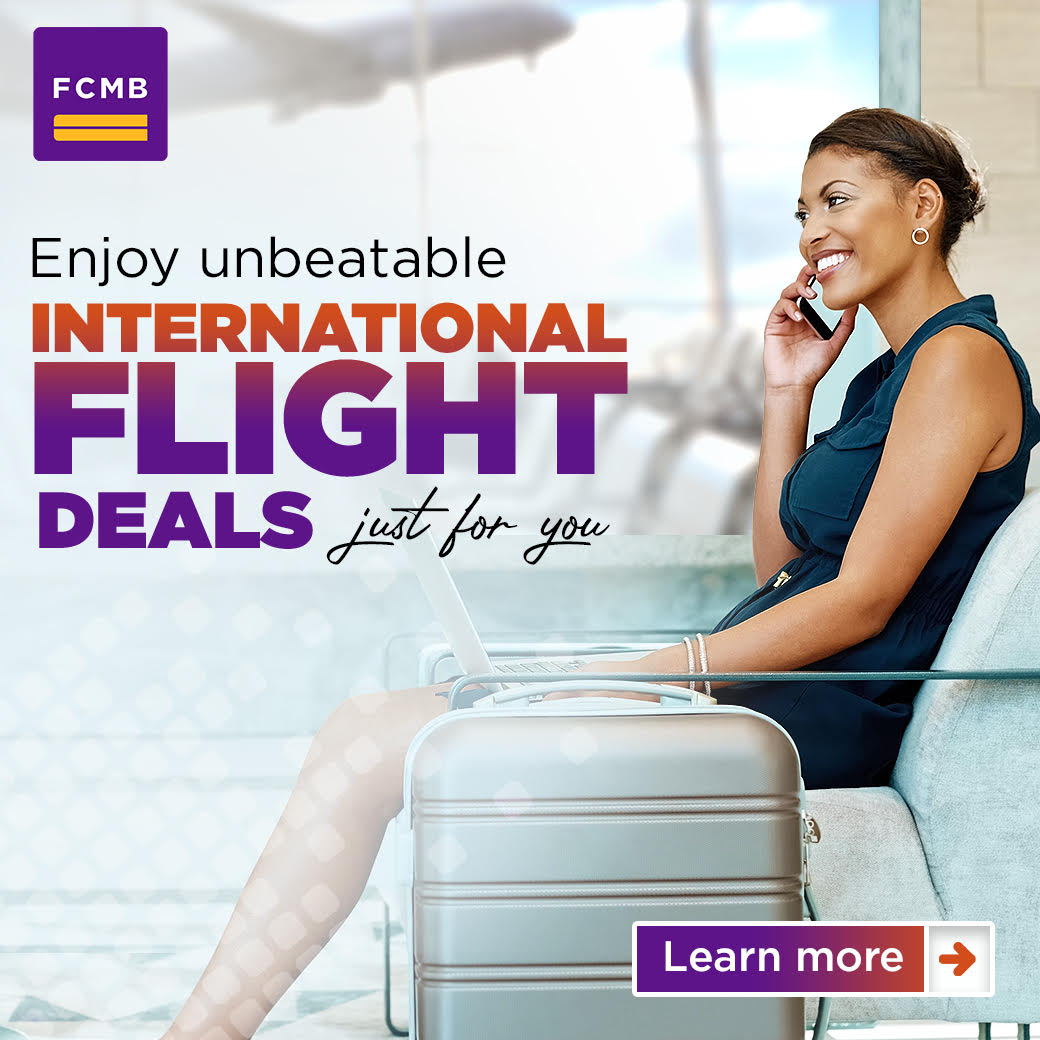 8. TEF Entrepreneurship Programme 2021 for African Entrepreneurs
New and young businesses in Africa can apply for the Tony Elumelu Foundation Programme (TEF 2021). This year's programme will help the recovery of SMEs and young Africans entrepreneurs affected by the COVID-19 pandemic. The benefits of participating are world-class business training, non-refundable seed capital of up to $5,000, Global networking opportunities and mentorship. To apply, visit https://www.tefconnect.com/. Deadline for application is March 31, 2021