Funding Opportunities
Funding Opportunities for Businesses: GSMA Innovation Fund for Climate Resilience and Adaptation
Funding Opportunities for African Businesses
GSMA Innovation Fund for Climate Resilience and Adaptation
Environmental startups, SMEs and social enterprises leveraging mobile technology to deliver climate resilience and adaptation solutions are invited to apply for the GSMA Innovation Fund which will help them accelerate the testing, adaptation and scalability of their digital innovations that will aid the world's most vulnerable populations to adapt, anticipate and absorb the negative effects of climate.
Applications are welcome from Africa, Asia-Pacific, the Caribbean, Latin America and the Eastern Europe.
Successful projects will get an equity-free grant between £100,000 and £250,000 to scale their innovations over a 15 to 18 month period. Grantees will also: learn exchange opportunities to with other grantees and GSMA networks; build relationships with mobile operators and public sector organisations; and profile opportunities through the GSMA publications, social media and the industry leading MWC (Mobile World Congress) events.
For more information visit, https://www.gsma.com/mobilefordevelopment/the-gsma-innovation-fund-for-climate-resilience-and-adaptation/
2. Alibaba Entrepreneurs Fund JUMPSTARTER Global Pitch Competition for Startups & Entrepreneurs Worldwide
Innovative entrepreneurs all over the world that are interested in moving to Hong Kong or other cities in the Greater Bay Area are invited to participate in JUMPSTARTER, a non-for-profit programme created by Alibaba Entrepreneurs Fund to provide them the avenue to jump-start their dreams in Hong Kong.
The fields of interest are Art Tech, Deep Tech, Fin Tech, Health-care, Sustainability etc.
Interested ventures must have been operating for less than 5 years, raised less than US $20 million in funding till date, currently in the Seed and Seed C stages of funding, possess an innovative product or service and also have the desire to make Hong Kong and other cities in the Greater Bay as part of their future plans.
Applications are to be made via pitch deck submission on the Alibaba Entrepreneurship Fund Service Platform. Each pitch deck should consist of the following: PowerPoint presentation of up to 15 slides in PDF format and it should include the following: founder background story; team profile; value proportion and product/service description; market size; and target segment analysis; business model; fund-rasing history and plan; Hong Kong or GBA Nexus; current operation location; and future plan in operation in Hong Kong or the Greater Bay Area.
Benefits include: networking, investment of up to US $4 million, gaining brand recognition and media exposure, connection with the Alibaba ecosystem, access to mentorship & training and access to explore HK and GBA startup ecosystem.
To apply visit To apply, visit https://apply.jumpstarter.hk/account/#/user/sign up. Deadline for application is November 28, 2021
3. Kofi Annan Award for Innovation in Africa 2021
Kofi Annan Award for Innovation is luring social entrepreneurs across Africa with digital or technology-powered solutions which are addressing challenges such as availability and access to safe, effective, quality and affordable essential medicines and vaccines; availability of quality essential health-care services, availability and access to mental health service; early warning, risk reduction and management of health risks; and improvement on financial risk protection for the most vulnerable.
Applications will be evaluated based on their impact and scalability, level of team-based approach, innovativeness, traction and business model.
Nine teams will be invited to participate in a fully virtual WFP innovation programme where they will have access to mentorship, networks and development of their ideas. Projects that make it to the bootcamp can apply for €250,000 from the Austrian Development Agency and three will be awarded the cash prize.
For more information, visit
https://airtable.com/shrcjboimxAMv9OxU. Deadline for application is December 1, 2021
funding opportunities
4. Call for Ideas: Global Innovation Lab for Climate Entrepreneurs
Global Innovation Lab for Climate Finance is looking for ideas that can address the most difficult climate and sustainable development challenges and investment opportunities for a net zero economy
These solutions should offer returns for private investors, create jobs and other local economic benefits, sustain biodiversity, improve climate resilience and/or decrease emissions.
Ideas will be selected based on how actionable, innovative, catalytic and sustainable they are.
Owners of selected ideas will work with a team of analysts, key stakeholders and experts to do the following:
Develop or refine the mechanics of other ideas
Survey comparable instruments, ensuring the final instrument is innovative and impactful
Develop robust financial modelling
Assess and document potential social and environmental impacts
Map risks and risk mitigation strategies
Develop a detailed implementation plan.
Produce promotional content
Present ideas to donors and investors
Potentially receive endorsement from the lab.
To submit an idea, visit https://climatefinancelab.submittable.com/submit. Deadline for application is December 22, 2021
funding opportunities
5. The Jim Leech Mastercard Foundation
African students and recent graduates willing to solve pressing issues and bring entrepreneurial ideas to life are called to apply for Jim Leech Mastercard Foundation Fellowship to benefit quality in-class training; global visibility and network; mentorship; and financial support.
The programme timeline includes: the EXPLORE PHASE (December to February 2022), the IGNITE PHASE ( February to April 2022), and the JIM LEECH MASTER CARD FOUNDATION ON ENTERPRENEURSHIP ( May to Aug 2022).
Participants will graduate in August 2022. After the programme, fellows will keep receiving post-incubation services , support, and pitch competition opportunities.
To apply, visit https://queensu.qualtrics.com/jfe/form/SV_a9Rt3D6OFjFb3sG
6. MiT Solv[ED] Youth Innovation Challenge
Young African Innovators at age 24 or less are called to participate in MiT Solv[ED] Youth Innovation Challenge aimed at supporting, encouraging and improving them to be problem-solvers in their communities and the world. Focus will be on tech-based solutions that: improve learning opportunities and outcomes for learners across their lifetimes from early childhood; support financial and economic opportunities for all; accelerate care access and health outcomes; reducing and, ultimately eliminating, disparities in health; take action to combat climate change and its impacts; and address an unmet social, environmental and economic need not covered in the aforementioned.
10 Innovators will be selected and £200,000 will be shared amongst them. They will also receive mentorship and coaching from members of the MiT and MiT Solve Community. For more information, visit https://solve.mit.edu/challenges/solv-ed-youth-innovation-challenge# Deadline for application is January 18, 2022
7. Orange Corners Nigeria Incubation Programme for 2022 Young Entrepreneurs
Nigeria-based aspiring entrepreneurs from ages 18-35 years are invited to apply for participation in Orange Corners Nigeria's 6-month incubation programme which will provide them with the required foundational entrepreneurial knowledge, tools and resources, networks and support needed for sustainable growth.
Major benefits of participation are the following: enterprise management training, business incubation & advisory services and funding for prototype development & testing.
Interested applicants must have a validated business concept birthed within the last two years. This concept has to respond to a local challenge in Nigeria and it must be related to the Sustainable Developments Goals.
Selection will be based on innovativeness, feasible, social impact, clarity, sustainability and scalability of the business idea and competence of the entrepreneur/team.
To apply, visit https://forms.office.com/Pages/ResponsePage.aspx?id=5wBNzrW5AEa95MUYBbtPlVS92aJcNUdNro49Q-g_iP5UMkNHT0w2UEZXVktRU1pGMFRJM005Q09ZWiQlQCN0PWcu
Also Read: Funding Opportunities for Businesses: Ag Plastics Innovation Challenge 2021
8. Anzisha Prize Fellowship Programme for Young African Entrepreneurs
Young African entrepreneurs (in any field) within the age bracket 15-22years with businesses located within Africa are called to apply for participation in The Anzisha Prize Fellowship Programme.
The initiative is a 3-year programme that supports and champions entrepreneurs. In the course of the programme, businesses that are exceptional in terms of growth will be granted benefits and services such as short courses, cloud services and stipends. After the second year, entrepreneurs will pitch their businesses and achievements for a chance to win a value of up to $140,000.
The four categories of the grand prizes are the following: Job creation prize, storytelling prize, integrating systems and processes prize. At the end of the 3-year programme, the fellows will graduate and join the Anzisha Prize alumni network. To apply, visit https://ala.submittable.com/submit/206822/2022-anzisha-prize-applications
9. The Ag Plastics Innovation Challenge 2021 for Innovators and Entrepreneurs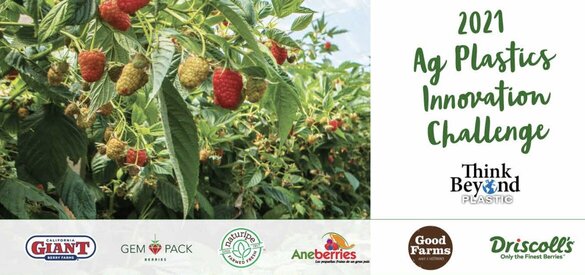 Startups, innovators, entrepreneurs, research institutes and SMEs with solutions to pollution caused by plastic mulch films are called to apply to the Ag Plastics Innovation Challenge. The programme which is organised by a partnership between Driscoll's and Think Beyond Plastic aims to speed up innovative solutions aimed at the development of the next generation of field plastics as benign and recyclable alternatives to today's conventional materials…
Participants will have access to mentorship and support, and also access to Driscoll's and industry partners R&D, business and marketing teams..
The four tracks of the challenge are:new materials, new design, new or improved collection and/or recycling methodologies and waste-to-energy innovation.
Innovations will be assessed based on their level, business vaiability and sustainability
To apply, visit https://www.tbpinnovate.com/agplasticsinnovation Deadline for application is November 30, 2021
funding opportunities
10. Tony Elumelu Foundation (TEF) Women Entrepreneurship for (WE4A) Programme for Female Entrepreneurs
Female entrepreneurs from the Tony Elumelu Foundation (TEF) Alumni network with working products and customers are called to apply for the Women Entrepreneurship for Africa (WE4A) programme that seeks to provide 120 participants with access to €10,000 in grant funding and also three months of technical support.
The acceleration/growth programme sponsored by the European Union (EU), the Organization of African, Caribbean and Pacific States (OACPS), and the German Federal Ministry of Economic Coperation and Development (BMZ), aims to improve the capacity of the women-led entrepresis to increase their chances of raising additional funding from private sector investors. 15 stand-out entrepreneurs will benefit €50,000 and also a get enrolled in a growth programme. To apply, visit https://share.hsforms.com/1_mfxOO_RQ4y-GMX0_5KM2A3yjcn
11. Accountability Incubator Programme for Young Civic Innovators
Young people who are creative and enterprising with innovative ideas to improve accountability in their communities are called to participate in Accountability Lab's flagship programme for young change makers to build sustainable, effective tools for change. Special consideration will be for women, people with disabilities and other minority groups.
funding opportunities
Benefits of participating in the incubator programme are training and knowledge-building, mentoring, network building and media outreach support. All the aforementioned benefits will be delivered virtually with in-person "friendraisers", events and networking in a secure place, taking into consideration the Covid-19 pandemic. Residents of DRC, Kenya, Liberia, Mali, Mexico, Nepal, Niger, Nigeria, Pakistan, South Africa, Uganda and Zimbabwe are eligible to apply. To apply, visit https://docs.google.com/forms/d/e/1FAIpQLScMheOb2Ppoml5j4O50rhPRsVQD21UrMubiT9YXVe859fbNHQ/viewform
Also Read: Funding Opportunities for Businesses: The ITU Global South COVID-19 Digital Innovation Challenge
12. HiiL/FATE Foundation Justice Entrepreneurship School (JES) 2021 for West African Entrepreneurs
West Africa based emerging social entrepreneurs working on preventing or resolving pressing justice issues in employment, family, neighborhood, crime, land, housing, small business, public sector, consumer protection and money are called to apply for the Justice Entrepreneurship School (JES). The programme which is organized by partnership of the Hague Institute for Innovation of Law (HiiL) and FATE Foundation is designed to help participants become more knowledgeable on how to build and sustain innovative businesses which can solve today's Justice Problems. It is tuition free and will last for eight weeks. To apply, visit https://forms.office.com/r/ZrFnJtHf4a
13. Cherie Blair Foundation for Women Road to Growth Programme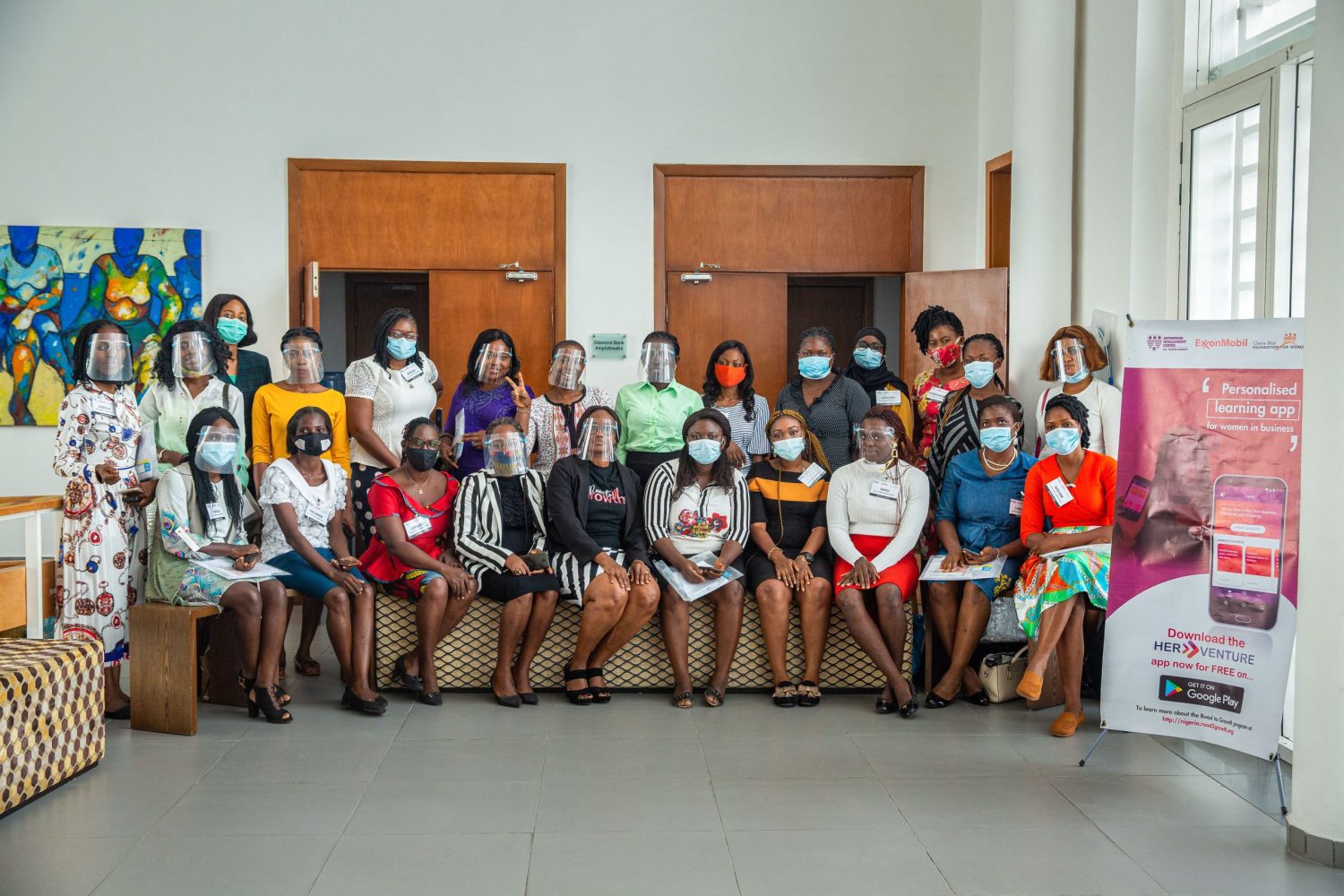 Cherie Blair Foundation for Women in partnership with ExxonMobil Foundation has organised a seven-week intensive learning course to build Nigerian women entrepreneurs' business management skills and investment readiness. The programme is titled Road To Growth.
Over the years, the partnership has supported more than 22,500 women in Nigeria.
For more information about the programme, visit https://cherieblairfoundation.org/r2g4-launch-nigeria/
14. Africa's Business Heroes Competition
African social entrepreneurs who are impacting positively on their communities are called to participate in Africa' Business Heroes Competition founded by Jack Ma. The purpose of the competition is to spot and grant support to the next generation of African sociopreneurs in their quest for a more sustainable and inclusive economy for the future. Ten finalists will compete for a share of $1.5 million. Other benefits are: global recognition, networking, mentorship and training. To apply, visit https://africabusinessheroes.org/en/the-prize/overview. Application opens from June 7, 2021 to November 30, 2021
15. Milken-Motsepe Innovation Prize for Agri-tech Solutions
Innovators with agri-tech solutions which are able to increase economic value to farmers are called to participate in Milken-Motsepe Innovation Prize Programme 2021
The competition focuses on accelerating progress in achieving Sustainable Development Goals (SDGs) 1 and 2: no poverty, no hunger. There are two competition rounds: (1) Design round where teams will submit their design and business model (2) Finalist round where teams will develop their prototypes and conduct field tests on small and medium-sized farms in Africa.
All participating teams will receive a 12-week experiential learning program courtesy of Stanford Center for Professional Development. Upon completion, a certificate will be issued. There will also be mentoring from industry experts and pitch/feedback sessions
funding opportunities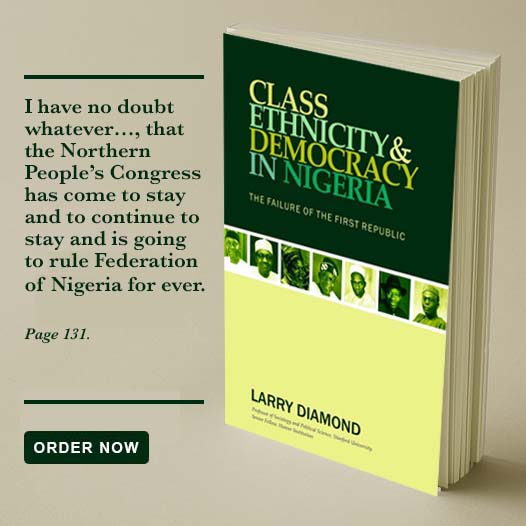 Winning teams will receive $1m grand prize with $1m additional prizes.
They will also have access to: investors, data analysis and networking opportunities. For more information, visit https://milkenmotsepeprize.org/. Deadline for application is December 8, 2021