Startups
Funding Opportunities for Businesses: Anzisha Prize Fellowship Programme
Funding Opportunities for African Businesses
Anzisha Prize Fellowship Programme for Young African Entrepreneurs
Young African entrepreneurs (in any field) within the age bracket 15-22years with businesses located within Africa are called to apply for participation in The Anzisha Prize Fellowship Programme.
The initiative is a 3-year programme that supports and champions entrepreneurs. In the course of the programme, businesses that are exceptional in terms of growth will be granted benefits and services such as short courses, cloud services and stipends. After the second year, entrepreneurs will pitch their businesses and achievements for a chance to win a value of up to $140,000.
The four categories of the grand prizes are the following: Job creation prize, storytelling prize, integrating systems and processes prize. At the end of the 3-year programme, the fellows will graduate and join the Anzisha Prize alumni network. To apply, visit https://ala.submittable.com/submit/206822/2022-anzisha-prize-applications
2. Africa ClimAccelerator Programme 2021 for Climate Impact Ideas
Africa-based environmental start-ups developing a transformative climate solution that brings a social and environmental value in the themes of land use, circular economy, blue economy, energy efficiency or other climate themes are called to apply for participation in the Africa ClimAccelerator Programme that will give them the required support they need to validate their start-up's business model, build solid customer traction, structure their organization, prepare them for early-stage funding and and help them explore how they can generate maximum social and environmental benefit.
Interested applicants must have the following: proof of concepts with a proven need for solution, mapped main pain points, already received validations/feedbacks from potential customers, a designed roadmap and an already created and tested prototype/minimum viable product. For more information, visit https://africaclimateaccelerator. Com. Deadline for application is November 7, 2021
3. Orange Corners Nigeria Incubation Programme for 2022 Young Entrepreneurs
Nigeria-based aspiring entrepreneurs from ages 18-35 years are invited to apply for participation in Orange Corners Nigeria's 6-month incubation programme which will provide them with the required foundational entrepreneurial knowledge, tools and resources, networks and support needed for sustainable growth.
Major benefits of participation are the following: enterprise management training, business incubation & advisory services and funding for prototype development & testing.
Interested applicants must have a validated business concept birthed within the last two years. This concept has to respond to a local challenge in Nigeria and it must be related to the Sustainable Developments Goals.
Selection will be based on innovativeness, feasible, social impact, clarity, sustainability and scalability of the business idea and competence of the entrepreneur/team.
To apply, visit https://forms.office.com/Pages/ResponsePage.aspx?id=5wBNzrW5AEa95MUYBbtPlVS92aJcNUdNro49Q-g_iP5UMkNHT0w2UEZXVktRU1pGMFRJM005Q09ZWiQlQCN0PWcu
4. WomEng Africa Innovation Fellowship (AIF) 2021 for Women African Innovators
Sub-saharan Africa based female African innovators with early stage engineering innovations or start-up are invited to participate in a six-month leadership and business development programme called Africa Innovation Fellowship 2021. It will kick off in November 2021 with virtual sessions focused on idea and business incubation, leadership development and networking. There will also be five months of personalised virtual support with regular check-ins and milestones, ending in April 2022. Benefits of participation include: business development, exposure to investors in the African Landscape, interaction with fellow innovators across Africa and access to one-on-one mentorship.
To apply, visit https://www.womhub.com/call-for-applications-aif2021.html. Deadline for application October 15, 2021
5. MiT Solv[ED] Youth Innovation Challenge
Young African Innovators at age 24 or less are called to participate in MiT Solv[ED] Youth Innovation Challenge aimed at supporting, encouraging and improving them to be problem-solvers in their communities and the world. Focus will be on tech-based solutions that: improve learning opportunities and outcomes for learners across their lifetimes from early childhood; support financial and economic opportunities for all; accelerate care access and health outcomes; reducing and, ultimately eliminating, disparities in health; take action to combat climate change and its impacts; and address an unmet social, environmental and economic need not covered in the aforementioned.
10 Innovators will be selected and £200,000 will be shared amongst them. They will also receive mentorship and coaching from members of the MiT and MiT Solve Community. For more information, visit https://solve.mit.edu/challenges/solv-ed-youth-innovation-challenge# Deadline for application is January 18, 2021
6. The Ag Plastics Innovation Challenge 2021 for Innovators and Entrepreneurs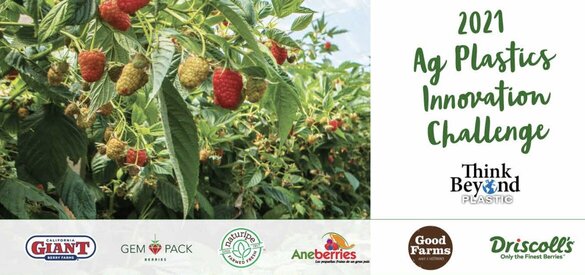 Startups, innovators, entrepreneurs, research institutes and SMEs with solutions to pollution caused by plastic mulch films are called to apply to the Ag Plastics Innovation Challenge. The programme which is organised by a partnership between Driscoll's and Think Beyond Plastic aims to speed up innovative solutions aimed at the development of the next generation of field plastics as benign and recyclable alternatives to today's conventional materials…
Participants will have access to mentorship and support, and also access to Driscoll's and industry partners R&D, business and marketing teams..
The four tracks of the challenge are:new materials, new design, new or improved collection and/or recycling methodologies and waste-to-energy innovation.
Innovations will be assessed based on their level, business vaiability and sustainability
To apply, visit https://www.tbpinnovate.com/agplasticsinnovation Deadline for application is November 30, 2021
7. The THRIVE VII Accelerator Programme 2022 for Early Growth-Stage Startups
Early stage agricultural startups leveraging technologies and are focused on the following areas: Big Data & Predictive Analytics; Supply Chain Management AND Traceability; Biotechnology; Robotics & Automation; Indoor Farming; Innovative Food; Farm Management Software; Sensing and IOT; and Animal Health & Livestock are called to apply for participation in the THRIVE VII accelerator programme which aims at supporting seed stage startups from all areas of the agricultural value chain whose technologies helps in more efficient, sustainable, and secure the future of agriculture.
Funding Opportunities
Selected applicants will benefit: participation in a 3-month virtual and in-person accelerator programme that provides access to investment, direct access to farmers, growers, and agriculture partners, access to expert mentorship and brand exposure..
To apply, visit https://airtable.com/shrjLOqLtjS9yV5ZJ Deadline for application is November 6, 2021
8. Agrohack Challenge 2021
Agribusinesses with innovative ideas across the value chain of the agriculture industry are called to apply for participation in the Agrohack Challenge 2021 organised by Mastercard Foundation through its Young Africa Works Strategy programme.
The objective of the competition is to harness innovative ideas that will enhance rapid growth in the agriculture food sector, increase output and profitability for farmers, create new jobs and increase food security in Nigeria.
For eligibility, interested applicant must: be an agribusiness with a scalable business solution in the agricultural sector that can transform a community, a nation or a region and have a global impact; have a minimum vaiable product and a business model with clear customer segment; and have any market traction.
Benefits for participating are: a chance to win one million Naira, accelerator programme, 5 days enterprise bootcamp, intense mentorship from a pool of international mentors, business support services, access to investors, access to potential clients and new market opportunities.
To apply, visit https://reg.smetoolkit.ng/program-apply/agrohack-challenge-2021. Deadline for application is October 1, 2021
9. AfDB Africa YouthAdapt 2021 for Young African Entrepreneurs
Africa based innovative young innovative entrepreneurs working on solutions to build resilience and adaptation to the adverse effects of climate change are called to express their interest in the African Youth Adaptation (YouthAdapt) challenge organised by the The GLOBAL Center on Adaptation (GCA) and the African Development Bank (AfDB).
The programme is a part of the 'Empowering Youth through Jobs and Entrepreneurship' pillar of the Africa Adaptation Acceleration Program (AAAP) which is a strategic partnership between the GCA and African Development Bank aimed at promoting climate-related actions through a triple win approach to address the impact of the Covid-19 pandemic, climate change and the economy.
20 applicants will be selected and granted up to $100,000 and an opportunity to scale and fully commercialize their businesses through 12-month accelerator programme. They will also be provided with mentorship and support to expand partnerships, knowledge sharing and learning through a network of young entrepreneurs.
To apply, visit https://afdb.africa-newsroom.com/press/global-center-on-adaptation-and-african-development-bank-call-for-applications-for-the-african-youth-adaptation-solutions-challenge?lang=en. Deadline for application is October 6, 2021
10. The Ibrahim Leadership Fellowship
Funding Opportunities
Young professionals, mid-career and new executives from Africa with minimum of seven years experience in research and policy design and a master's degree are called to apply for the Ibrahim Leadership Fellowship. Interested applicants should be under the age of 40, or 45 for women with children.
The programme is created to identify and mentor future generation of outstanding leaders. Every year, three fellows have an opportunity to work in the executive offices of the AfDB (Abidjan), ECA (Addis Ababa) or the ITC (Geneva) with a stipend of $100,000. Chosen applicants will also gain technical and leadership skills. To apply, visit https://mo.ibrahim.foundation/fellowships?utm_source=mpu&utm_medium=display&utm_term=2022+o4a&utm_campaign=fellowships. Deadline for application is October 15, 2021
11. Tony Elumelu Foundation (TEF) Women Entrepreneurship for (WE4A) Programme for Female Entrepreneurs
Female entrepreneurs from the Tony Elumelu Foundation (TEF) Alumni network with working products and customers are called to apply for the Women Entrepreneurship for Africa (WE4A) programme that seeks to provide 120 participants with access to €10,000 in grant funding and also three months of technical support.
The acceleration/growth programme sponsored by the European Union (EU), the Organization of African, Caribbean and Pacific States (OACPS), and the German Federal Ministry of Economic Coperation and Development (BMZ), aims to improve the capacity of the women-led entrepresis to increase their chances of raising additional funding from private sector investors. 15 stand-out entrepreneurs will benefit €50,000 and also a get enrolled in a growth programme. To apply, visit https://share.hsforms.com/1_mfxOO_RQ4y-GMX0_5KM2A3yjcn
12. Accountability Incubator Programme for Young Civic Innovators
Young people who are creative and enterprising with innovative ideas to improve accountability in their communities are called to participate in Accountability Lab's flagship programme for young change makers to build sustainable, effective tools for change. Special consideration will be for women, people with disabilities and other minority groups.
Benefits of participating in the incubator programme are training and knowledge-building, mentoring, network building and media outreach support. All the aforementioned benefits will be delivered virtually with in-person "friendraisers", events and networking in a secure place, taking into consideration the Covid-19 pandemic. Residents of DRC, Kenya, Liberia, Mali, Mexico, Nepal, Niger, Nigeria, Pakistan, South Africa, Uganda and Zimbabwe are eligible to apply. To apply, visit https://docs.google.com/forms/d/e/1FAIpQLScMheOb2Ppoml5j4O50rhPRsVQD21UrMubiT9YXVe859fbNHQ/viewform
Also Read: Funding Opportunities for Businesses: AfDB Africa YouthAdapt 2021
13. Mandela Washington Fellowship for Young African Leaders
Funding Opportunities
Accomplished innovators and leaders in their communities and countries within Sub-saharan Africa are called to apply for Mandela Washington Fellowship. The initiative created by US. Government is meant to sponsor young African leaders for a six-week academic and leadership training in the United States. Since its inception, over 4,400 young leaders have been trained. Chosen applicants will also have the opportunity to explore industries beyond their daily work experience and expertise, attend a summit with young African leaders in Washington DC, meet with US. Government, civil and business leaders and also strengthen their work through new connections, skills and ideas. To apply, visit https://apply.mandelawashingtonfellowship.org/Account/Login. Deadline for application is September 25, 2021
14. USAID-USADF Grants for Social Entrepreneurs
2021 Mandela Washington Fellows with social ventures that are sustainable, impact-driven and revenue-generating are called to apply for USAID-USADF grants of up to $25,000. Selection will be based on viability of proposed business, track record, impact, unmet need and sustainability. For more information, send email to MWF2021-inquiries@usadf.gov. Deadline for application is September 21, 2021
15. i-FAIR Israeli Nigeria Innovation Fellowship for Aspiring Inventors and Researchers
Nigerians with innovations and inventions in any of these fields: food technology, renewable energy/environmental management, medical devices and disability inclusion are called to participate in a 9-month innovation start-up programme created to provide them with the needed workspace, equipment and mentoring to enable them transform their ideas into innovations into solutions and prototypes ready for industrial uptake. The programme is sponsored by Israeli Embassy of Nigeria and Office of the Vice President of Nigeria.
Participants will have access to training from top experts from Nigeria and Israel, local and foreign investors, ultramodern fabrication and innovation hub where their prototypes can be developed free of charge. They will also become fellows of the prestigious Israeli Embassy fellowship programme.
To apply, visit https://ifair-israelnigeria.com/applicant-form/. Deadline for application is September 30, 2021
16. HiiL/FATE Foundation Justice Entrepreneurship School (JES) 2021 for West African Entrepreneurs
West Africa based emerging social entrepreneurs working on preventing or resolving pressing justice issues in employment, family, neighborhood, crime, land, housing, small business, public sector, consumer protection and money are called to apply for the Justice Entrepreneurship School (JES). The programme which is organized by partnership of the Hague Institute for Innovation of Law (HiiL) and FATE Foundation is designed to help participants become more knowledgeable on how to build and sustain innovative businesses which can solve today's Justice Problems. It is tuition free and will last for eight weeks. To apply, visit https://forms.office.com/r/ZrFnJtHf4a
17. Cherie Blair Foundation for Women Road to Growth Programme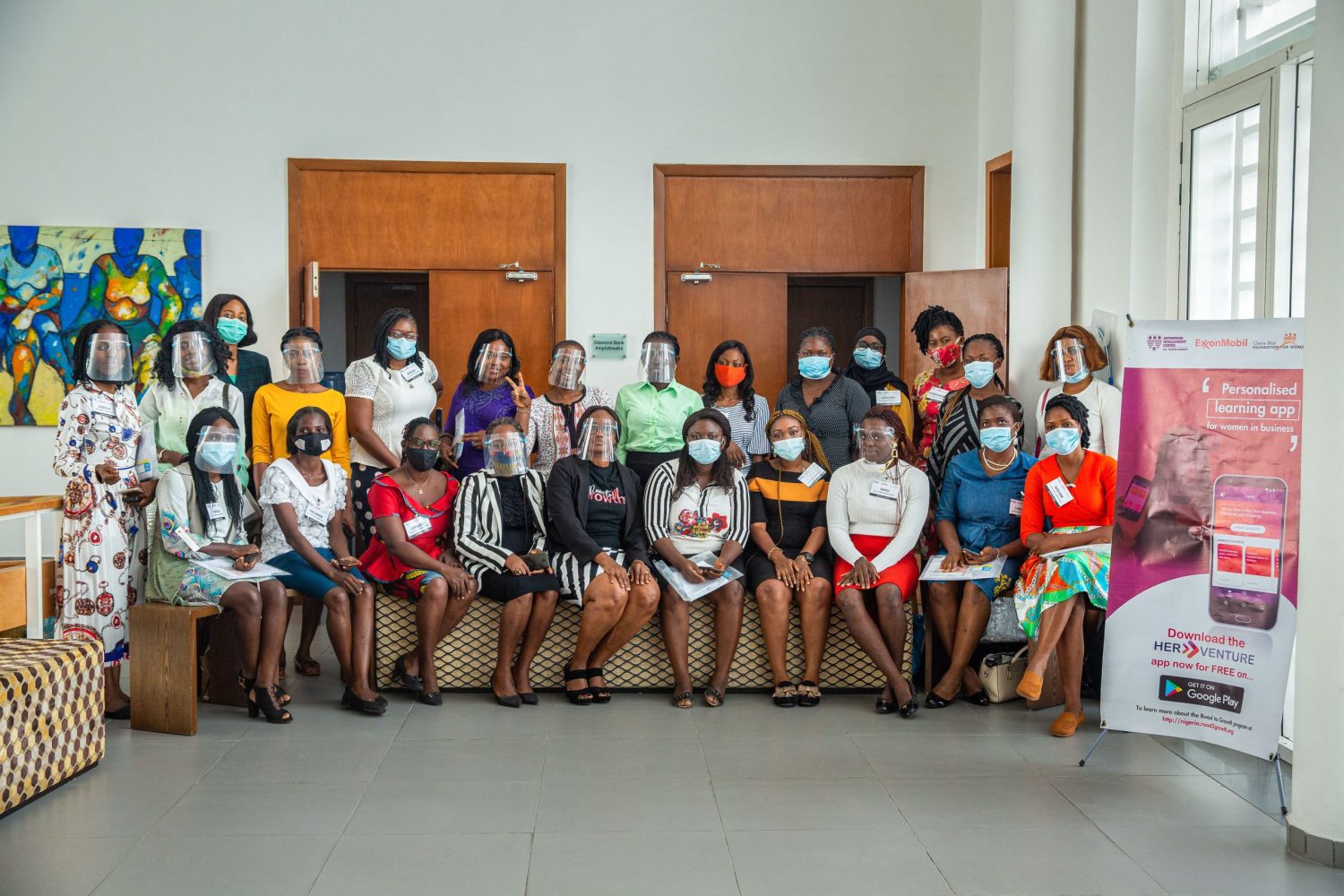 Cherie Blair Foundation for Women in partnership with ExxonMobil Foundation has organised a seven-week intensive learning course to build Nigerian women entrepreneurs' business management skills and investment readiness. The programme is titled Road To Growth.
Over the years, the partnership has supported more than 22,500 women in Nigeria.
For more information about the programme, visit https://cherieblairfoundation.org/r2g4-launch-nigeria/
 18. Goethe-Institut/Prince Claus Fund Mentorship Award 2021 for artists and cultural practitioners
funding opportunities
Artists and cultural practitioners from anywhere in the world setting up initiatives and rethinking responses to environmental change and climate crisis are invited to participate in a mentorship programme organized address climate emergency using interdisciplinary approach. The initiative which is organized by Goethe-Institut and Prince Claus Fund consists of two labs (week-long mentoring intensives, one in-person and one online), bi-monthly online masterclass and peer group sessions and award ceremony/visitors programme in Amsterdam and Berlin.
Each participant will receive €6,000 to work on the concept of a body of work they outline in their application and an extra €4,000 for either a collaboration with other participants or their concept requires extra budget to be realized.
Funding Opportunities
For more information, visit https://princeclausfund.org/open-calls/open-call-mentorship-awards-with-goethe-institut. Deadline for application is August 26, 2021
19 British Council Sub-Saharan Africa Cultural Exchange Programme 2021 for Creatives
Artists, art organizations, festivals, arts professionals, and creative sector researchers based in Sub-Saharan (SSA) Africa, or the United Kingdom (UK) are called to apply for grant through Cultural Exchange Programme for African Arts organized by The British Council. The initiative is designed to promote international cultural exchange despite the limitation of human movement throughout the world by COVID-19. The emphasis will be on collaborating virtually to research or deliver digital arts projects with a partner based in the target countries and the UK.
Interested applicants can apply for grants in three categories: 1. Grants for research between Sub-Saharan Africa and UK creatives and artists. The grant is up to £5,000. 2.  Grants for new or early-stage connections/collaborations between artists, art professionals and partners in SSA and the UK. Grants range from £5,000-£10,000. 3. Grants to support large new scale art co-creation between individuals and organizations in SSA and UK. Grants range from £20,000-£30,000.  Categories 2 and 3 require at least one SSA artist and one UK artist. Deadline for application is September 8,2021
Art forms and disciplines of interest are Literature, Visual Arts, Music, Film (including Gaming, Virtual and Augmented Reality), Theatre and Dance, Architecture, Fashion and Design. For more information, visit https://www.britishcouncil.org/arts/sub-saharan-africa/cultural-exchange
Also Read: Funding Opportunities for Businesses: The Ibrahim Leadership Fellowship
Funding Opportunities
20. Ecobank Fintech Challenge 2021 for African Tech Innovators and Entrepreneurs
Fintechs across Africa are invited to participate in The Ecobank Fintech Challenge designed to identify potential partners whose solutions can add value to the existing digital offerings of the financial institution.  Interested applicants should send the details of the products and demo through
https://ecobankfintechchallenge.com/#uploadbutton_mult.
funding opportunities
Selected applicants will participate in Ecobank's Fintech Innovation Fair and will also be inducted into the Ecobank Fintech Fellowship. Other benefits are product roll out, service provider partnerships, access to Ecobank's Pan African banking sandbox, networking, and integration with existing Ecobank digital offerings. Top three finalists will receive $15,000, $12,000, and $10,000 respectively. For more information, visit https://ecobankfintechchallenge.com/. Deadline for application is September 20, 2021
21. Green People's Energy Challenge 2021 for Energy Access Innovators
Sub-Saharan Africa-based non-profit and for-profit organizations and for-profit organizations with renewable energy projects are called to participate in Green People's Energy Challenge. Through the programme, GPE aims to contribute its quota towards achieving Sustainable Development Goal of ensuring access to affordable, reliable, sustainable and modern energy (SDG7).
The areas of interest are: Increasing Off-Grid System Sustainability and Reducing Carbon dioxide through Energy Access
Solutions presented must have prospects of continuity after implementation. Evaluation of projects will be based on administrative eligibility and technical suitability.
For any inquiries, send an email gbe-cc@gfa-group.de.
For more information, visit https://gruene-buergerenergie.org/wp-content/uploads/GBE-SPF_Challenge-Call_Conditions-and-Criteria_giz.pdf
Deadline for application is August 31, 2021
22. The GIZ-SAIS Investment Readiness Programme 2022 for Agtech Start-ups in Africa
Digital technology start-ups in Africa working on innovations in agriculture or food sector are called to participate in this year's version of GIZ-SAIS Investment Readiness Programme designed to support them in improving their financial models, having access to investors and expanding their networks. Other benefits of participation include: weekly advisory and coaching sessions; additional services in terms of legal advice, marketing, coding, product optimization, etc.; hub integration; access to GIZ-SAIS network; extended services; meet-up events in terms of workshops and virtual meetings
Digital solutions addressing the impact of COVID-19 will be given special consideration.
Innovations in the areas below are of interest: eSkills, eLiteracy, eLearning, precision farming, access to market, digital payment, supply chain management, supply management, food delivery, animal and crops health, soil fertility, logistics and transport, e-commerce, gamification, big data, data analysis, open data, data protection, data security, cybersecurity, crowdsourcing, digital and storytelling
In terms of technology, the following areas are of interest: Internet of things, precision farming, artificial intelligence, virtual/augmented reality, 3D- printer, robotics, digital learning software (eLearning system, MOOC platforms, opens educational resources), database, blockchain, information-management systems (IMS), monitoring, controlling systems, GIS (Geographic Information Systems)/Mapping, SMS-services, web platforms, Apps, social media and big data analysis systems.
https://vc4a.com/giz/giz-sais-investment-readiness-programme-2022/application/
To apply, visit. Deadline for application is August 31, 2021
23. Princeton Arts Fellowship
Early career composers, conductors, musicians, choreographers, visual artists, filmmakers, poets, novelists, playwrights, designers, directors, performance artists, etc., who are interested in spending two years to teach and work in artistically vibrant teaching community are called to apply for Princeton Arts Fellowship.
The status of a fellow will be conferred on artists whose achievements have been recognized as promising in any area of artistic practice and teaching.
The normal work assignment will be to teach one course each semester subject to approval by the Dean of the Faculty, but fellows may be asked to take on an artistic assignment in lieu of a class, such as directing a play or creating a dance with students.
Funding Opportunities
A stipend of $86,000 a year will be provided.
funding opportunities
Interested applicants should submit a resume or CV and a personal statement of 500 words stating how two years of the fellowship will influence their career. Also works samples should be uploaded online.
To apply, visit https://puwebp.princeton.edu/AcadHire/apply/application.xhtml?listingId=19742. Deadline for application is September 14, 2021
24. MEST Africa Entrepreneurial Training Programme
Technophile youths who are degree holders living in Ghana and Nigeria are invited to participate in the Meltwater Entrepreneurial School of Technology (MEST) Africa Training Programme designed to build the capacity of aspiring entrepreneurs as solution developers in regional and global markets. They will be trained on market research, product development and innovation, revenue and business modelling, branding and communications, financial management interests, market and growth hacking, legal and regulatory compliance, metric and measurements, sales and traction and preparation for investments. Some pre-learning courses must be completed before application. For more information, visit https://mest.submittable.com/submit/196094/mest-training-program-class-of-2022-extension. Dealing for application is September 17, 2021
25. Africa's Business Heroes Competition
African social entrepreneurs who are impacting positively on their communities are called to participate in Africa' Business Heroes Competition founded by Jack Ma. The purpose of the competition is to spot and grant support to the next generation of African sociopreneurs in their quest for a more sustainable and inclusive economy for the future. Ten finalists will compete for a share of $1.5 million. Other benefits are: global recognition, networking, mentorship and training. To apply, visit https://africabusinessheroes.org/en/the-prize/overview. Application opens from June 7, 2021 to November 30, 2021
26. Milken-Motsepe Innovation Prize for Agri-tech Solutions
Innovators with agri-tech solutions which are able to increase economic value to farmers are called to participate in Milken-Motsepe Innovation Prize Programme 2021
The competition focuses on accelerating progress in achieving Sustainable Development Goals (SDGs) 1 and 2: no poverty, no hunger. There are two competition rounds: (1) Design round where teams will submit their design and business model (2) Finalist round where teams will develop their prototypes and conduct field tests on small and medium-sized farms in Africa.
All participating teams will receive a 12-week experiential learning program courtesy of Stanford Center for Professional Development. Upon completion, a certificate will be issued. There will also be mentoring from industry experts and pitch/feedback sessions
funding opportunities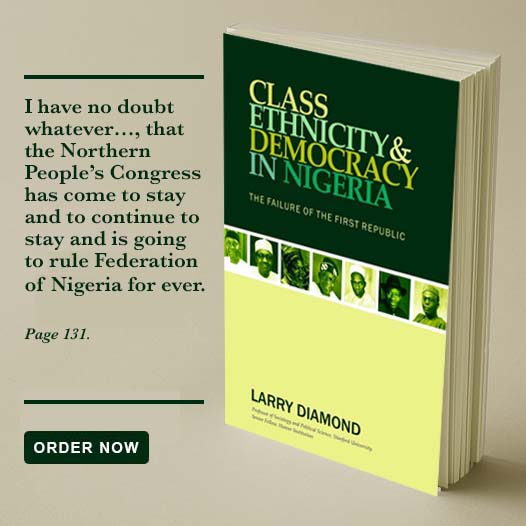 Winning teams will receive $1m grand prize with $1m additional prizes.
They will also have access to: investors, data analysis and networking opportunities. For more information, visit https://milkenmotsepeprize.org/. Deadline for application is December 8, 2021