Funding Opportunities For Businesses:
1. Funding opportunity for Women Agripreneurs In Africa
Gazakuza, a social enterprise is inviting young African women into agribusiness to apply for its accelerator programme named Ignite 2020. The participants will be provided with technical know-how, market access and mentorship. 100 of them will also have access to funding of up to £9000. To apply, visit https://guzakuza.org/ignite2020/
2. OPTIMA's Grant To Curb Internet Shutdown
Internews, an international media development organization, through its OPTIMA programme is calling for proposals from Africa-based individuals or organizations that can develop targeted, localized and issue specific resources to contribute to prevention and adequate response to internet shutdowns in Africa.
Projects must fall into one of the following four funding categories: Network Measurement; Legal Resources; Multistakeholder Engagement and Circumvention Tools, Guides, and Resources.
Available grants are between $1,000 and $5,000 USD. The grants will be reviewed by Internews, in conjunction with members of OPTIMA's Advisory Committee. Projects may begin as early as January 1 and run through March 31, 2021. Execution of projects should not exceed three months although an extension of two months may be permitted. To apply, visit https://forms.office.com/Pages/ResponsePage.aspx?id=OTuh5Py1H0yoQMCrZqrq5UbCdRgXXxJCssxNuKSlq15UQjBYUjlPS1M0M1FQR0k5WTBGM1RTNFNNSC4u
3. Money Trail Grants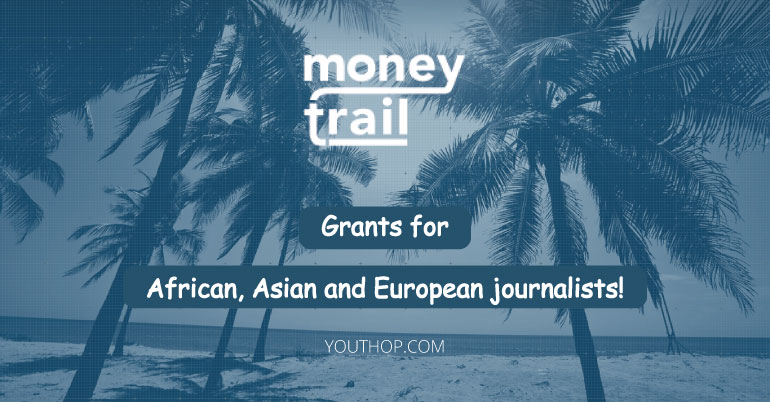 Journalists in Africa, Asia and Europe can apply for grant to conduct investigation (for maximum of six months) on cross-border illicit financial flows, tax abuse, money laundering and corruption in the three continents. The grant, which is up to £50,000, will cover both working time (for freelancers) and expenses (for freelancers and staff journalists). For more information about the programme, visit https://www.journalismfund.eu/money-trail-grants. To apply, visit https://moneytrail.journalismfund.eu/. Deadline for application is December 14, 2020. For questions, emails can be sent to moneytrail@journalismfund.eu.
Also Read: Funding Opportunities For Businesses
4. IITA Agricultural Project Training For Young Nigerians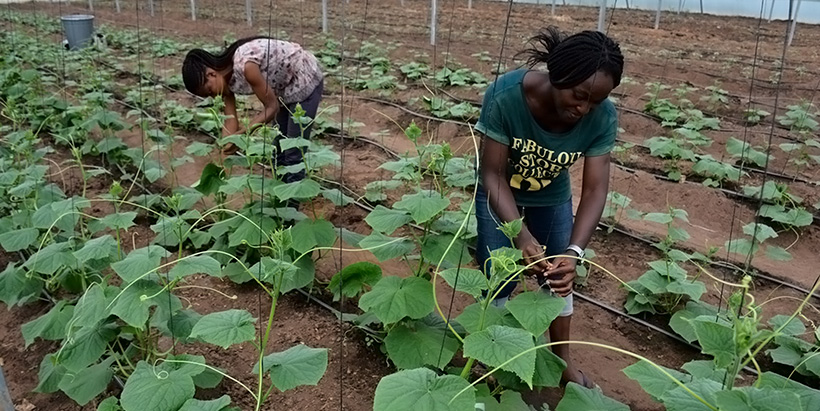 The International Institute of Tropical Agriculture (IITA) together with MasterCard Foundation have launched a programme aimed at building the capacity of 40,000 Nigerian aspiring agriculturists within the age range of 18-35 years.
The programme is about improving the skill set of the participants so as the make them employable and even become entrepreneurs.
At the moment, The Young African Works-IITA project is seeking applicants from Kaduna, Kano and Lagos states. They will be trained to work within the supported value chain of rice, soyabean, maize, cowpea, poultry, vegetable, mushroom, groundnut, fish and livestock. There will be access to after training support. To apply, visit https://docs.google.com/forms/d/e/1FAIpQLSfeZIFiSJBtuFcXK1n-3GQif-Tnmk83qiilaCz2U3Ujqwad_g/viewform Deadline for application is December 12, 2020
5. Application for Founder Institute's Pre-seed Accelerator Programme
Up and coming entrepreneurs are called to participate in the next version of Founder Institute (the world's largest pre-seed start-up accelerator) Lagos chapter's Cohort IV. The 14-week programme will take the participants through capacity building work weekly. They will receive constant feedback and regular office hours with 50+ Lagos Mentors, investors, and entrepreneurs. Also, they will make quick progress on their startup journey using a proven, structured process to get traction and funding that has helped alumni build great products and raise over $950M in funding for their products. There will be privilege to a suite of post-programs, including Funding Lab for expert venture support for years. They will have networking access to startup founders, CEOs, and investors from the Founder Institute's global network of 4,500+ alumni as well as 18,000+ mentors across 200+ cities. To apply, visit http://fi.co/apply/lagos.Application before early admissions deadline (December 13, 2020) will attract invitation to take free entrepreneur DNA assessment and also, eligiblity for the early course fee ($100 discount). Final deadline for the Lagos Virtual 2021 program is Jan 17, 2021.
6. Calls For Proposals To Improve Food Security and Nutrition In Africa
The Alliance for Accelerating Excellence in Science in Africa (AESA) has announced a new funding for innovations to improve food security and nutrition in Africa. AESA is a funding initiative created through the partnership between African Academy of Sciences (AAS), the African Union Development Agency ( AUDA-NEPAD), founding and funding global partners and the resolution of the summit of African Union Heads of Government.
The innovation grants will be issued under the Grand Challenges Africa (GCA), a programme implemented in partnership with Bill&Melinda Gates Foundation. GC Africa aims promote Africa-led scientific innovations to help countries better achieve the Sustainable Development Goals by awarding seed and full grants to the continent's most impressive
Profit, non-profit organizations, government laboratories, research institutions, colleges and universities can participate in this initiative. Maximum of $100,000 will granted for projects for a maximum of two years. To apply, visit https://africa.us9.list-manage.com/track/click?u=c8fd3c48957cbd828f630f492&id=169faa016f&e=34549e8f98. Deadline for application is December 4, 2020
Also Read:: Funding Opportunities for Businesses – November 8
7. Cleantech Thematic Challenge for Africa and EU Start-ups
Start-ups in Africa and Europe into clean energy production can apply for Cleantech Thematic Challenge organized by Africa-Europe Innovation Partnerships (AEIP). The aim is to encourage these start-ups in creating innovative energy solutions by linking them with African and European corporates who will help them grow and explore new markets. To apply, visit https://vc4a.com/africa-europe-innovation-partnership/cleantech-thematic-challenge-for-african-eu-startups/application/. Deadline for application is December 11, 2020
8. Grants for Creative, Cultural and Media Organizations
Africa-based cultural, creative and media organizations advocating empowering narratives about Africa can apply for Africa No Filter (AFN) operations support grant of up to $100,000. Owners of these businesses should be youths within the age range of 18-45 years.
AFN is a donor collaborative funded by Ford Foundation, Bloomberg  Bloomberg, Andrew W. Mellon Foundation, Luminate, Open Society Foundation, Comic Relief and the Hilton Foundation. To apply, visit https://forms.office.com/Pages/ResponsePage.aspx?id=6jwxHknxm06fdUyyH1IlBhAQCyvL-OVDicHAp5g8rMtUMk5BSTAyOVo1SUJSQ0k1MzRLTlVDMzBZRy4u. Deadline for application is December 31, 2020