1.  2023 Ambassadors Fund for Cultural Preservation Grants Program in Libya
    Deadline: 1-Jan-23
The Cultural Heritage Center in the Bureau of Educational and Cultural Affairs (ECA) and the U.S. Embassy in Libya are pleased to announce the U.S. Ambassadors Fund for Cultural Preservation (AFCP) 2023 Grants Program.
This competitive global fund was established to help countries preserve cultural heritage and to demonstrate U.S. respect for other cultures. The projects selected to receive funding under this program will advance U.S. diplomatic goals and demonstrate the depth of U.S. respect for the cultural heritage of Libya. Please note that AFCP is aimed at preserving cultural sites or objects that have a historical or cultural significance to the cultural heritage of Libya.
Sites and Objects Having a Religious Connection: The establishment clause of the U.S. Constitution permits the government to include religious objects and sites within an aid program under certain conditions. For example, an item with a religious connection (including a place of worship) may be the subject of a cultural preservation grant if the item derives its primary significance and is nominated solely based on architectural, artistic, historical, or other cultural and not religious criteria.
Funding Areas
The AFCP Program supports the preservation of major ancient archaeological sites, historic buildings and monuments, and major museum collections that are accessible to the public and protected by host country law. Appropriate project activities may include:

Preventive conservation(addressing conditions that damage or threaten the site)
Stabilization (reducing the physical disturbance [settling, collapse, etc.] of a site)
Conservation (addressing damage or deterioration to a collection or sites)
Consolidation (connecting or reconnecting elements of a site)
Anastylosis (reassembling a site from its original parts)
Restoration (replacing missing elements to recreate the original appearance of a site, usually appropriate only with fine arts, decorative arts, and historic buildings)

Priority will be given to applications that clearly demonstrate the impact of the grant on local communities, Libya's socioeconomic development, and cultural preservation.
Funding Information
AwardAmounts: Awards may range from a minimum of $10,000 to a maximum of $500,000. This notice is subject to availability of funds and an approved Congressional spending plan.
Length of Performance Period: 12 to 60 months
Eligibility Criteria
The Cultural Heritage Center defines eligible project implementers as reputable and accountable non-commercial entities that can demonstrate they have the requisite capacity to manage projects to preserve cultural heritage.
Ineligibility Criteria
The AFCP will not award grants to individuals, commercial entities, or past recipients that have not fulfilled the objectives or reporting requirements of previous AFCP awards.
For more information, visit U.S. Embassy in Libya.
2.  Call for Proposals: Preventing Violence Against Women and Girls (Timor-Leste)
    Deadline: 16-Dec-22
UN Women is seeking a registered Non-Government Organization (or joint application from several organizations) to support UN Women in the roll-out of the Voice Against Violence (VAV) curriculum and complementary advocacy strategy to eliminate violence against women and girls.
Rolling out the Voice Against Violence (VAV) curriculum in communities in 4 municipalities. This will include adapting the VAV curriculum, building the capacity of facilitators, monitoring the training provided to community members on Gender-Based Violence and equitable gender norms, support communities to implement its advocacy strategy to end violence against women and girls (EVAWG), organize a conference to share experience of the community interventions.
The Overall Objective
This non-government organization is expected to provide capacity building on promote respectful relationships using the Voice against Violence curriculum to community members in 4 municipalities. This will include supporting the adaptation of Voice Against Violence (VAV) curriculum, establishing the CWR Technical Working Group, roll-out the (VAV)Training of the Trainers, roll-out training sessions, monitoring knowledge, and understanding of participants before and after the interventions, implement advocacy strategy and award champions who created initiatives to prevent violence against women and girls and facilitating exchange and learning across key stakeholders, local authorities, community leaders and community members.
Budget Information
The budget range for this proposal should be USD 70,000-80,000
Timeframe
The total duration of the Contract will be 15 months, from the commencement date in January 2023 -Mar 2024.
Expected Result
The Together for Equality programme will contribute to preventing violence against women and girls is and made the quality essential services available and accessible to victims and survivors in Timor-Leste in line with the Sustainable Development Goals and aligns with Timor-Leste's National Action Plan on Gender-Based Violence (2017-2021) and Strategic Development Plan vision for Timor-Leste to be "a gender-fair society where human dignity and women's rights are valued, protected and promoted by the laws and culture" by 2030. The expected results are.
Transformed attitudes, behaviors and social norms promoted at individual and inter-personal levels to prevent GBV;
Improved access to essential public services (health, justice and social services) for women and girls, among other survivors of violence, informed by evidence-based responses to GBV;
Enhanced legislation and policy environmentfor eliminating violence against women and girls and other forms of gender discrimination, is in place and translated into action.
Eligibility Criteria 
UN Women is soliciting proposals from Civil Society Organizations (CSOs). Women's organizations or entities are highly encouraged to apply.
Competencies
Technical/functional competencies required

Documented successful track record (for newly formed organizations, the personnel to be assigned to the UN Women project should have a proven track record of 5 years in the area of community mobilizing and volunteerism);
A proven commitment to delivery of results in a professional manner (able to provide records of successful projects and to carry out quality monitoring and reporting under Result Based Management (RBM) framework);
Has internal programmatic, administrative and financial processes in place to ensure delivery of quality, cost-effective and timely programme results;
Has grassroots presence/outreach in relevant communities;
Has adequate numbers of professional staff with adequate qualifications and experience;
Previous experience with UN Women, other UN agencies or significant non-government donors.
Governance and management structures
Officially registered in Timor-Leste (in a consortium or joint proposal one organization must have this status);
Has a Board of Directors/ managing committee or an appropriate governance structure which are politically impartial, and review key decisions affecting strategy, partnerships, programmes, finance, and procurement;
Key decisions are subject to review by a committee of the Board;
Has no conflictof interest between staff in the organization and UN Women;
Has an anti-fraud and corruption policy and consistently implements the policy with supporting evidence in doing so ;
Has in place policies and procedures regarding data privacy and data protection;
Has gender considerations reflected by proportion of women in management and Board of Directors;
Has the capacity to follow the UN Protocol on Allegations of Sexual Exploitation and Abuse, including reporting requirements to UN Women.
Financial and administrative structures:
Has and follows written and transparent financial and administrative rules and regulations;
Has a clear system for procurement and subcontracting with appropriate checks and balances;
Has clear documented procedures and internal controls governing the payment cycle (requisition, approval, disbursement versus cash, vouchers etc.;
Has segregation of duties in receipt and management of funds. Payments require two or more signatures;
Is subjected to regular external audits (separate from donor mandated programme specific audits);
Previous unqualified audits available for the past 3 years;
Has a sustainable financial position.
Other competencies, which while not required, can be an asset for the performance of services
For more Information, visit Preventing violence against women and girls.
3.  Request for Proposals: Multilateral Development Banks Challenge Fund
    Deadline: 16-Dec-22
Applications are now open for Multilateral Development Banks Challenge Fund ("the MDB Challenge Fund" or "the Fund"), a $5.25 million fund that aims to fund innovative solutions and approaches that empower multilateral development banks (MDBs) to provide more financing to developing and emerging economies.
The MDB Challenge Fund's overall goal is to accelerate MDB financing for the United Nations' Sustainable Development Goals (SDGs) and the Paris Climate Agreement, in line with the recommendations included in the G20 Independent Review of MDBs' Capital Adequacy Frameworks report released in July 2022.
The Fund will advance the overall goal through support to work that will enhance or build constructive relationships with MDB management and program teams, generate learnings and insights related to increasing MDB capacity, provide external independent support on technical aspects of the G20 report, and maintain momentum to pursue the G20 report's agenda. Consultants, organizations, and MDBs may submit proposals to the Fund that aim to leverage the findings from the G20 report to benefit the Global South.
Funding Information
The MDB Challenge Fund, with a current size of $5.25 million, anticipates awarding 8–18 grants that each last 12–18 months. The maximum grant awardwill be $1 million; however, the Fund anticipates issuing most grants with proposed budgets up to $500,000.  The Fund will consider a limited number of exceptional projects with proposed budgets above $500,000 and up to $1 million. The Fund reserves the right to modify the total amount requested for final approval.
What the Fund Will Support
The Fund welcomes a variety of proposals, all of which should:
Promote initiatives to increase MDB lending capacity in line with the G20 report recommendations.
Help build public knowledge by generating publicly shareable statistics and/or insights. While grantees are not required to release their work in the public domain, they are expected to share the knowledge gained from their project within the MDB and/or shareholder communities. If there are specific reasons why a grantee cannot share their work within those communities, such circumstances will be reviewed on a case-by-case basis. Please note that non-charitable grantees cannot limit sharing or use of knowledge gained from projects for their private benefit.
Leverage the insights from the G20 report to build momentum for reforms and innovations in MDB resource management.
Projects may focus on areas of work such as:
Technical assistance to address potential barriers to leveraging shareholders' capital contributions and maximizing financing, as determined by MDBs' capital adequacy frameworks.
Operational funding to finance pilot programs or parts of programs to implement the G20 report's recommendations and/or demonstrate how to implement MDB reforms on a larger scale.
New and in-depth analysis to build on the G20 recommendations.
Sample proposals could include, but are not limited to:
Developing evidence or supporting analysis demonstrating how MDBs could adjust capital adequacy frameworks to expand lending in a prudent and sustainable manner or how CRAs could more accurately assess and reflect MDB risk in their methodologies.
New and innovative initiatives designed to support environmental sustainability through finance (including sustainable investments, ESG advocacy, green bonds, etc.).
Designing or testing innovative financial strategies (including securitization proposals, hybrid capital, etc.).
Conducting feasibility studies and preparatory work supporting one or more of the G20 report recommendations.
Facilitating greater transparency or exchange of information that could meaningfully contribute to more efficient MDB resource management.
Providing targeted educationand governance support related to MDB capital adequacy.
Criteria
The Fund will support both MDBs and non-MDB entities with relevant expertise. For non-MDB applicants, the Fund will prioritize applicants that have the explicit support of an MDB and/or existing relationship(s) with MDBs. Eligible organizations include, but are not limited to:
MDBs
Consultants or researchers with expertise in MDB capital adequacy management
Financial service providers that would like to use innovative financial vehicles to partner with MDBs
Both charitable and non-charitable organizations are eligible to apply for Fund support, though the proposed projects themselves must have a charitable focus. Charitable organizations must have and show proof of 501(c)(3) charitable status or its equivalent. Non-charitable organizations must show proof of tax status and describe the charitable purpose and outcomes of their projects. Please see the Application Requirements for more details about both organization types, including a list of accepted charitability documents for US and international entities.
Joint applications from multiple organizations are welcome; please see the Application Requirements section for more details about required information for joint applications. Additionally, organizations may submit more than one proposal, should they have multiple ideas for relevant projects. Please note that OFAC-sanctioned organizations are not eligible for funding.
Requirements
Charitable Organizations
Proof of Charitable Status
For US-based entities
Most recent Form 990F
For entities not based in the US
501(c)(3) Equivalency Determination letter dated within the last two years
Please note that entities that do not have an Equivalency Determination will not be considered charitable entities for the purposes of this RFP and will undergo the same restrictions as non-charitable entities
Ineligible
Ineligible project types include:
Projects that support business-as-usual activities.
Advocacy or education activities aimed at the general public.
Projects carried out by non-charitable grantees using grant funds to create intellectual property that the grantee will own and possibly use for non-charitable activities (unless certain criteria are met).
For more information, visit MDBs.
4.  Open Call for Innovative Approaches to Modeling of Women's Health Issues: Grant of up to $500,000 USD
    Deadline: 16-Dec-2022
Submit applications for Strengthening Modeling and Analytics Capacity and Ecosystem for Women's Health for innovative approaches to modeling of women's health issues or of broader health topics that incorporate a gender lens.
The Challenge
They are looking for projects with a 1-to-3-year timeline that will achieve at least one of the objectives:
Increase the number of trained modelers, especially women with gender expertise based in low-income and middle-income countries
Achieve a better understanding of issues that disproportionately affect women through modeling
Improve engagement with modeling approaches to support strategic planning and/or evaluation work
Ideally, proposals should also:
Bring together discrete modeling units across low-income and middle-income countries to share expertise
Enable South-South data-centered collaborations, knowledge transfer, and build on & strengthen existing initiatives and ecosystems
Foster innovation with data in the interest of their respective local communities and achieving equality in access to health care
Improve data collection, sharing, governance, regulatory compliance, and analysis processes to enable data-centered and gender aware public health researchand interventions
Explore and improve how to build and strengthen the interface of modeling with policy engagement leading to increased adoption of insights to yield impact.
Funding Information
The funding level for the Building Data Modeling Capacity for Gender Equality Project is a grantof up to $500,000 USD, provided to the organization, with a term of up to 1-to-3-years. Application budgets should be commensurate with the scope of work proposed.
Eligibility Criteria
Collaborative proposals that are led by investigators in low-income and middle-income countries (LMICs) – they particularly encourage applications from women-led organizations and applications involving projects led by women
Proposals that have the potential to have impact on addressing women's health issues within the proposed budget and timeframe of 1-to-3-years
Proposals that are gender intentional or transformative:

Gender intentional investments will, through novel modeling and analytical approaches, increase understanding of impact that gender gaps/barriers have across relevant global health fields
Gender transformative investments will, through novel modeling and analytical approaches, increase the understanding of empowerment on reduction of gender gaps/barriers across relevant global health fields
Should demonstrate that their approach will increase knowledge and understanding of gender barriers in modeling OR Should display how their methodologies would show impact alleviating a known gender gap/issue would have across relevant global health fields
Proposals should also highlight existing expertise around gender and modeling and how it will contribute to both novel methods and expanding the ecosystem
Proposals that demonstrate enhancement of the data value chain for gender intentional modelling

Proposals that have timely access to necessary data. Focus on improving gender modeling capacity in women's health in LMICs
Proposals that articulate how the project will lead to impact in the near-term and how those benefits will be sustained past the lifetime of the project
Proposals that demonstrate engagement with local and/or regional decision makers
Proposals that are driven by a shared commitment to open science, data sharing, and building collaboration and analysis infrastructure to enable discoveries that will benefit people everywhere
Note: Global partners may be included. However, priority will be given to proposals that demonstrate at least 80% of the funding is going to LMIC institutions and where the PI is a part of an LMIC institution.
Ineligible
They will not consider funding for proposals that:
Aim to collect and generate new data through this funding
Are not gender intentional
Are not collaborative
Do not focus on women's health or incorporate a gender lens into broader health topics
Do not engage local and/or regional decision-makers or do not have a plan to do so
Do not demonstrate that the work proposed will be led and undertaken by investigators and scientists at institutions based in LMIC
Do not have timely access to necessary data
Do not demonstrate a pathway to decision making that results in sustainable impact on gender equity and women's health issues
Do not demonstrate a clear commitment to open science and making their findings, processes and/or tools developed accessible and reusable.
For more information, visit https://gcgh.grandchallenges.org/challenge/strengthening-modeling-and-analytics-capacity-and-ecosystem-womens-health
5.  Open Call: Strengthening the Contraceptive Research & Development Ecosystem in Africa | Funding Support from the Bill & Melinda Gates Foundation
    Deadline: 16-Dec-2022
This RFPs seeks innovations that contribute to development of safe and effective nonhormonal contraceptives that meet the needs and interests of women and that address key barriers in accessing and using currently available methods.
Grand Challenges in Global Health is seeking nonhormonal contraceptives that are easy-to-access, discreet, convenient, and non-invasive. Additionally, it is important that these methods have tolerable side effects and do not impact the menstrual cycle. This work will be led by Grand Challenges Africa, a program of the Science for Africa Foundation with funding support from the Bill & Melinda Gates Foundation.
The Challenge
They are seeking nonhormonal contraceptives that are easy-to-access, discreet, convenient, and non-invasive.
Additionally, it is important that these methods have tolerable side effects and do not impact the menstrual cycle. This work will be led by Grand Challenges Africa, a program of the Science for Africa Foundation with funding support from the Bill & Melinda Gates Foundation.
The ultimate goal is development of novel non-hormonal female contraceptives that 1) provide safe and effective contraception, 2) do not contain sex steroid hormones or rely on hormonal mechanisms of action (e.g., do not impact the hypothalamic-pituitary-gonadal axis), 3) do not disrupt endogenous menstrual bleeding patterns, and 4) are suitable and appropriate for use in LMICs. The overall goal is to reduce the unmet need for contraception by enhancing contraceptive uptake, continuation, and satisfaction among reproductive aged adolescentgirls and women who want to avoid pregnancy. Contraceptive product innovation is required to achieve this goal.
Equally as important, is the goal to invest in local scientific capacity in LMICs in particular to build and strengthen capacity of African scientists and institutions to conduct R&D around development of novel contraceptive products. This Grand Challenges Africa opportunity aims to expand locally led, gender-equal R&D capacity in Africa and begin to foster a thriving contraceptive R&D ecosystem on the African continent with a collaborative network of scientists working together to innovate around contraceptive R&D.
Specifically, the objectives of the challengeare to:

Advance novel and bold ideas that accelerate development of new non-hormonal female contraceptive candidates aligned with women's preferences that are currently unmet. This includes, but is not limited to:

Formulation development or advances in materials science with application to non-hormonal female contraception
Pre-clinical development of non-hormonal female contraceptive candidates/leads
Development and/or testing of novel or optimized drug delivery systems with application to non-hormonal female contraceptives
Enhance the researchecosystem on the African continent for contraceptive R&D by expanding capacity for contraceptive R&D with qualified scientists and institutions. Applicants should describe how their proposals add value to existing infrastructure and expertise.
Strengthen the contraceptive R&D network on the African continent by building intra-institutional and intra-Africa linkages. Scientists with long-term partnerships within their institution or other institutions are encouraged to apply. For new partnerships, plans to maintain a productive collaborative relationship should be outlined.

The contraceptive needs of women and adolescent girls cover all stages of reproductive life and a variety of pregnancy preferences (delaying first pregnancy, spacing between pregnancies, and preventing pregnancy altogether), as well as an array of preferences for duration, route of administration, ability to self-administer, time to return to fertility, and experienced bleeding pattern. Given this, they will consider projects aimed at developing:

Systemic or intravaginal approaches
Continuous use methods or those for use at or around the time of sex (sometimes referred to as on-demand or peri-coital methods). They will not consider funding barrier methods such as condoms, diaphragms, cervical caps or intrauterine approaches.
Methods with mechanisms of action that target
Follicle maturation and ovulation;
Sperm function within the female reproductive tract;
Gamete interaction through fertilization and up to the point of implantation; or
Effects on the endometrium. they will not consider any mechanism acting post-implantation.
Methods of different duration of effectiveness from shorter-acting to longer-acting, with the exception of permanent methods
Self-care methods, that are self-administered by women (preferred over provider administered methods).
Funding Information
This Grand Challenges request for proposals intends to fundawards of up to USD $350,000 and for up to 2 years, based on the scope of the proposed project.
Eligibility Criteria
Are led by a PI based at an African institution, including Africa-led for-profit companies based in Africa.
Demonstrate that at least 90% of the funding is going to support one or more African institution(s).
Engage scientists across a variety of disciplines, including those new to the field of contraceptive R&D.
Enhance the research ecosystem for contraceptive R&D and strengthen the contraceptive R&D network on the African continent.
Demonstrate innovative thinking by applying or incorporating concepts, methods or technologies not necessarily currently being used for contraceptive R&D.
Present concepts and strategies that are "off the beaten track", significantly radical in conception, and daring in premise.
They particularly encourage applications involving projects led by women or from women-led organizations and applications.
Ineligible
They will not consider funding proposals focused on:
Basic studies of human reproductive biology.
Early-stage drug discovery such as drug target identification and validation; chemical genomics, probe generation, or pilot screening.
Development of research tools or biological assays.
Approaches/methods containing sex steroid hormones or that rely on hormonal mechanisms of action (i.e., impact the hypothalamic-pituitary-gonadal axis).
Male contraceptives, although sperm-based approaches that could feasibly be used as female controlled methods will be considered.
Barrier methods such as condoms, diaphragms, and cervical caps as well as intrauterine approaches.
Multi-purpose prevention technologies (MPT), for example those for prevention of pregnancy and HIVor other sexually transmitted infections. Funds from this opportunity can be used for R&D around contraceptive aspects of an MPT, but not for noncontraceptive aspects.
Adjunct or complementary molecules intended for co-delivery with hormonal contraceptives.
Methods that have a post-implantation mechanism of action.
Permanent methods of contraception, even if reversible.
Social science, implementation research, marketing, or acceptability studies related to contraceptive uptake and use, unless, as noted this work is a component of a project primarily focused on development of a contraceptive delivery system or product.
Methods that are unlikely to be appropriate for use in LMICs, for example due to cost, storage requirements (e.g., needing refrigeration), or need for extensive specialized trainingor expensive equipment for administration.
For more information, visit https://gcgh.grandchallenges.org/challenge/strengthening-contraceptive-research-and-development-ecosystem-africa-accelerating
6.  Funding Opportunity for Women and Girls of Color-led Organizations in the U.S. South
     Deadline: 13-Jan-23
The Ms. Foundation for Women is seeking proposals from the Women and Girls of Color-led Organizations to support the leadership of Women and Girls of Color (WGOC) and strengthen their ecosystem of leaders.
The Ms. Foundation for Women is excited to embark upon the third year of their multi-year program strategy with the goals of strengthening the organizational and financial sustainability of an ecosystem of WGOC-led organizations; increasing connectivity between WGOC-led organizations; and positioning WGOC leaders as key experts and decision-makers in shaping policy and culture change. They believe that using an intersectional framework will wield the full strength of WGOC's knowledge, experience, and networks and lead to transformational change.
WGOC are pivotal frontline leaders and organizers in the powerful social change movements that have paved the way for a more equitable and just democracy. They have led nearly every impactful grassroots movement in United States history. They are the primary constituency most impacted by inequity and live at the intersection of multiple systems of oppression including white supremacy, patriarchy, colonization, and unbridled capitalism. And yet, their work is under-resourced.
Funding Information
Total Funding Available:$1,500,000+
GrantRange: $20,000 – $50,000 per year
Grant Period:They anticipate a May 2023 start. They aim to award two-year grants as a best practice. They cannot guarantee multiple years of funding.
If selected, Ms. grantee partners may have the opportunity to participate in capacity building and learning activities that may include grantee trainings, convenings, strategy sessions, and webinars. These activities would not involve additional costs to the grantee, with the exception of grantee convening travel The Ms. Foundation for Women may also request grantees' participation in activities such as events, mediaoutreach, and others to build national visibility around key issues and further support your advocacy.
Geographical Focus
Given the facts and findings, they have pivoted their grantmaking to address these funding disparities and capitalize on opportunities to move forward a WGOC-led agenda in 14 states in the South: Alabama, Arkansas, Florida, Georgia, Kentucky, Louisiana, Mississippi, North Carolina, Oklahoma, South Carolina, Tennessee, Texas, Virginia, and West Virginia.
Eligibility Criteria
The Ms. Foundation for Women welcomes requests for general operating support from groups working in the U.S. South.
Applicant organizations should be led by Women and/or Girls of Color, i.e.

The Executive Director (or one co-director, if you use a co-director model) is a Woman and/or Girl of Color
75-100% of the financial decision-makers for the organization must be Women and/or Girls of Color.
More than 50% of the people on your board (or the people who have fiduciary responsibility for your organization) must be Women and/or Girls of Color.

Applicant must be doing work focused in one or more of the 14 states.
They seek applicants that use movement building and organizing strategies.
Applicant must be a 501(c)(3) organization or fiscally sponsored by a 501(c)(3) organization.
Organizational budget must not exceed $10 million
For more information, visit Ms. Foundation for Women.
7. Second Call for Concept Notes Now Open: SRMNCAH Small Grants
      Deadline: 13-Dec-22
The CORE Group is excited to issue the 2nd call for concept notes for the small grants for scaled impact to advance sexual, reproductive, maternal, newborn, child, and adolescent health (SRMNCAH) programming, policy, and interventions in Bangladesh, Cambodia, and Nepal.
The CORE Group's mission is to improve and expand community health practices for underserved populations, especially women, children, and adolescents through collaborative action and learning. SRMNCAH services are essential for achieving Universal Health Coverage and the Strategic Development Goal of attaining good health and well-being for people. Although there has been progress in child survival, the COVID-19 pandemic has left children and adolescents with health needs that have gone unmet.
Purpose of the small grants
The CORE Group will issue small grants with the purpose of engaging, in a participatory approach, with eligible Non-Governmental Organizations (NGOs) and Civil Society Organizations (CSOs) in a collaborative effort to address key barriers for improving SRMNCAH services and outcomes in three priority countries: Bangladesh, Cambodia, and Nepal.
Organizational Capacity Strengthening
One of the objectives of the grant is to strengthen the capacity of local NGOs/CSOs. CORE Group will provide free technical assistance to NGOs/CSOs receiving grants to strengthen their capacity in various areas according to the specific needs of each NGO/CSO. Examples of capacity strengthening topics can include:
Organizational policies and structure.
Capacity to develop proposals.
Capacity to implement programs.
Capacity to collect and analyze data.
Capacity to document results and write effective reports.
Funding Information
CORE Group will provide a total of three grants:
A grant of up to $ 250,000 will be implemented for 12 years to 18 months.
A grant of up to $ 175,000 will be implemented for 12 years to 18 months.
A grant of up to $ 90,000 each will be applied for 12 to 18 months.
The Core Group recommends that those who have less than 3 years of experience apply for a grant ($90,000) and apply for a scholarship. More than 5 years of experience to apply for multiple grants (USD 175,000 or USD 250,000 ).
Eligibility Criteria
Eligibility criteria include:
Local NGOs or CSOs that are registered in the country, and can provide evidence of official, current registration.
NGOs or CSOs that are led by women, youth, or people with disabilities, and other community-based organizations.
For more information, visit CORE Group.
8. Sasakawa Health Foundation Grant Program
      Deadline: 18-Dec-22
The Sasakawa Health Foundation is inviting applications its grant program to promote projects to build a society where Hansen's disease (leprosy) is not deemed an issue, discrimination and stigma do not exist, and persons affected by Hansen's disease can receive the treatment and services they need.
Areas of Support
Tackling Disease
They support activities that contribute to providing high-quality Hansen's disease services (e.g., early detection and treatment, prevention of transmission, rehabilitation) in endemic countries.
Activities to share experience and transfer know-how to healthcare personnel with insufficient knowledge of Hansen's disease.
Activities in communities and schools that promote awareness of the importance and methods of early diagnosis and treatment.
Activities for early detection, treatment and prevention of leprosy, and for creating support mechanisms to ensure that patients continue their treatment until it is completed.
Priority countries: countries reporting more than 1,000 annual new cases or with a disease prevalence rate above 1.0 per 10,000 population.
Fighting Discrimination
They support activities to empower persons affected by Hansen's disease and eliminate the stigma and discrimination they face by strengthening their organizations' foundations and networks to enable them to gain a solid foothold in society and develop sustainably as the primary stakeholders at the heart of resolving issues related to Hansen's disease.
Organizational strengthening and empowerment of people's organizations including human resource development, as well as network building between organizations.
Activities that contribute to the empowerment of persons affected by Hansen's disease (e.g. promotion of participation, capacity building, establishment of economicbase, participation in policy-making process)
Educational support for childrenof persons affected by Hansen's disease.
Activities that deepen understanding of issues surrounding Hansen's disease through awareness raising and network building among key actors as well as investigative researchand surveys in related fields.
Priority countries: Countries reporting more than 1,000 annual new cases or with a disease prevalence rate above 1.0 per 10,000 population as well as countries where discrimination against leprosy remains a social issue
Preserving History
The history of Hansen's disease holds many lessons for future generations regarding the treatment, care and integration into the community of individuals with stigmatizing diseases, disabling conditions and health impairments, and the importance of safeguarding human rights. SHF funding for history preservation focuses not only on the medical history of Hansen's disease but also on its social impact, with a particular focus on the lives of those who personally experienced the disease. They welcome proposals that highlight the resilience of persons affected by Hansen's disease and their efforts to lead a dignified existence in the face of stigma and discrimination.
Collection of histories and historical materials:Collect life stories and historical materials (and the stories behind the materials), before it is too late.
Preservation of historical materials:Preserve fast-deteriorating historical materials for future generations through archiving, digitalization and online databases; develop web content that gives issues surrounding Hansen's disease relevance to contemporary audiences.
Human resource development for history preservation: Provide trainingto groups who recognize the need for history preservation but who lack know-how and expertise; form networks and develop human resources to promote the search for and collection of historical materials.
Awareness-raising and advocacy to expand the circle of history preservation activities:Conduct activities to sensitize potential collaborators outside the field of Hansen's disease (e.g. researchers, archivists, government agencies), and promote search for and collection of historical materials.
Research:Carry out action-oriented research that assigns value to historical materials and leads to better policies and practices for preserving and disseminating knowledge about Hansen's disease history and heritage. Applicants for funding will need to show how the research results will be used and the expected impact of the research as a condition of support.
Priority countries: Countries where proposals for activities that can serve as a model for other countries in preserving Hansen's disease history or that contribute to the transfer of expertise or experience to others are possible.
Funding Information
The amount of funding varies depending on the contents and nature of the project. For reference, the average figures for FY2022 are USD 10,000-30,000.
Duration: All projects (tackling disease, fighting discrimination, preserving history) are, in principle, for 1 to 3 years.
Eligibility Criteria
Applicants must be non-profit organizations and may include educational and research institutions. Sasakawa Health Foundation (SHF) does not accept applications from, nor provide grants to, individuals or for-profit organizations.
Important Notes
Their fiscal year is from April 1 to March 31.
Projects are to start in April or September in principle. All projects should conclude by March 10 regardless of when they begin. A 1-year project that begins in September and ends the following August would be treated as a 2-year project. (1st year: September to March, 2nd year: April to August)
For multi-year projects, the book should be closed in March each year. Roll-over of any remaining budget to the following fiscal year is not permitted.
Please retain proof of all expenditures.
The organization must have a bank account to receive the grant.
In principle, an organization is eligible to apply for only one scheme at a time. This is to enable them to offer grants to more organizations.
SHF may send a Request for Proposal to targeted organizations.
Examination Criteria:
Applications will be assessed based on the following criteria

Reliability of the organization (track record, appropriate information disclosure, whether or not the organization has legal person status)
Ability to send reports, communicate information in English
Organization is willing to continue the project activity after the end of the grant period by putting in place a plan and system to do so.
Project objectives are clear and appropriate and will have a large impact.
For more information, visit Sasakawa Health Foundation.
9. Forty Under 40 Awards in Africa
      Deadline: 16-Dec-22
Nominations are now open for the "Forty Under 40 Awards".
The Forty under 40 Africa Award is to identify, honour and celebrate a cross-section of the continents most influential and accomplished young business leaders under the age forty from a wide range of industries they cover, who are committed to business growth, professional excellence and community service and have risen up the ranks of their companies or industries at a relatively young age as result of this.
They are seeking outstanding entrepreneurs, executives, managers and professionals in the public and private and non-profit sectors and will recognise attributes such as achievements in business, experience and innovation, vision, leadership and community involvement.
Purpose
To recognise and celebrate emerging leaders under the age of 40 who demonstrate or impact personally and/ or professionally through their exceptional leadership.
To identify projects and individual achievements that have enabled young achievers to set them apart from their competitors and have produced clear and compelling value, return on investment, and other relevant results.
To encourage their upcoming youththat excellence and success can be achieved at a very tender age.
To help shape the narrative on Africa by highlighting the best stories of positive change from young change makers in the various fields of endeavor.
Categories
Agricultureand Agro-Processing
Architecture/Design & Decor
Aviation
Authorship and Creative Writing
Banking and Finance
Beauty and Lifestyle
Environmental And Climate Sustainability
Consultancy and Professional Services
Energy/Oil and Gas
EventManagement / Planning
Food /Catering and Beverage
Fashion
Familybusiness
Governanceand Government Agencies
Healthand wellness
Human Resource and development
Hospitality
Insurance
Journalism (Radio / TV / Newspaper)
Law
Logistics and Supplies
Manufacturing
Media(Digital and Social)
Music & Entertainment
Mining and Natural Resources
Pensions
Printing / Press and Publishing
Philanthropy and Charity
Real Estate Development / Construction
Marketing And Communications
Science, Technology and Innovation
Safety and security
Shipping and Maritime
Theatre and Arts
Transport / Automobile
Social Enterprise
Telecom and Mobile / Software Development
Benefits
Participating in the Forty under 40 Awards is one of the fastest routes to wide recognition of your achievements. Finalists and winners will benefit from extensive media coverage; wide exposure in the investment community; and enhanced peer recognition.

Recognise and Showcase individual's activities and achievement in the past year
Gain individual and company recognition in the world of business
Unwind after a challenging year
Reward individual efforts in a high-profile, cost effective setting
Interact with industry players on issues of mutual interest
Bridge gap between entrepreneurs, executives, managers and professionals in the public, private and non-profit sectors companies
Advertise company product and services
Conduct business in a relaxed and fun networking environment.

The Awards represent a cross-section of individuals of excellence from a wide range of industries they cover who are ahead of their age
Eligibility Criteria
Nominees must be a citizen of any of the 55 African nations, living on the continent or in the Diaspora.
Must be nominated by someone else other than the proposed award recipient
Nominees with repeat submissions will have no advantage over those with one nomination. The selection process is not swayed by the number of nominations an individual receives.
Nominations cannot be anonymous and letters of recommendation, Social Security, and Company Tax Documents are required.
Nominee must still be under the age of 40 or 40 in the year of the event.
Nominee must be an Entrepreneur, Shareholder, Founder, or Co-Founder of a company.
For more information, visit Forty Under 40 Awards.
10.  LEAP Africa's Social Innovators Programme Application 2022/2023
      Deadline: 18-Dec-22
Applications are now open for LEAP Africa's Social Innovators Programme to empower and equip young African change makers with requisite skills and tools for building sustainable enterprises and scaling their innovations. This is achieved through business and online workshops, mentoring, business support services, coaching and networking.
Throughout the course of the fellowship year, LEAP builds the capacity, connects, and showcases the initiatives of selected participants, providing them with local & international funding and partnership opportunities
Award Information
Most Outstanding Fellows Award: The Outstanding Fellow Award is the longest-running Award on the Social Innovators Programme and was instituted by the lead sponsor from inception to recognize that fellow(s) who has exemplified the tenets of sustainable social innovation and utmost professionalism throughout the fellowship programme.
Innocent Chukwuma Social Entrepreneurship Award for Youthand Gender Empowerment in Southeastern Nigeria: The Innocent Chukwuma Social Entrepreneurship Award honors a distinguished SIP Alumni in Southeastern Nigeria who has excelled and made a significant contribution to the fields of youth and gender empowerment since completing the Social Innovators Programme.
Seyi Bickersteth Prize for Financial Accountability: LEAP is opening the Seyi Bickersteth Award for Financial Accountability again to honour an outstanding fellow of the SIP who has translated the learning and professional insights acquired from the fellowship programme into upholding financial accountability, transparency, and sustainability in their social enterprise.
Eligibility Criteria
All of the following eligibility criteria must be met by applicants in order to be accepted into the Social Innovators Programme.
Citizenship/Residency
You must meet one of the criteria below:
You are a citizen of an African nation OR You are a permanent resident of an African nation;
Geographic Focus: Your current and future enterprise is geographically located in a local community in an African nation
Leadership Experience: You have founded or co-founded a social venture(s) with at least one (1) year of impact;
Age: You will be between 18 – and 35-years-old on February 20th, 2023;
Language Proficiency: You are professionally proficient in English (spoken and written). applications must be completed in English;
Program Commitment: You can commit to fully participating in the entire duration of the program between February 20th and October 26, 2023, which may include an in-person site visits in late June or early July, and up to 12 hours of virtual learning per month;
Applicants must be the founder or co-founder of a venture that has not previously participated in the LEAP Africa Social Innovators programme, and only one co-founder per enterprise may apply;
Participants should have no more than three absences in order to complete the program and graduate from the fellowship.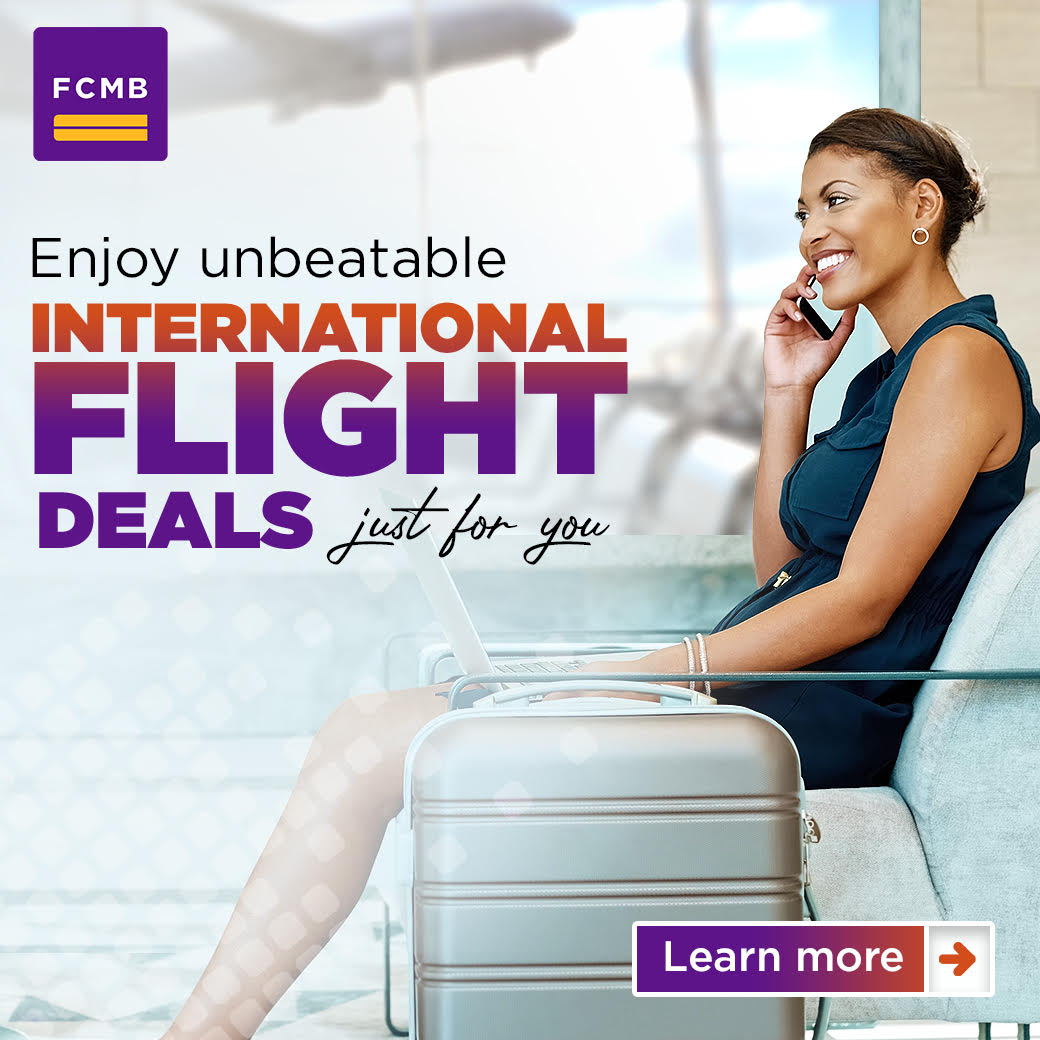 What type of person is an ideal candidate for this program?
Aside from the specific eligibility criteria listed above, the ideal candidate:
The ideal candidate is the founder or co-founder of a social enterprise or social innovation. One who has a clear idea of the problem being solved? The ideal candidate is focused on providing a lasting, and sustainable solution to the problem(s) being tackled. Has come up with an INNOVATIVE solution and is willing to scale this innovation into an enterprise. The ideal candidate has demonstrated that their work/enterprise has had a measurable impact in advancing progress on the problem being solved. The Ideal candidates demonstrate respect and inclusion to other candidates irrespective of gender, nationality, educationlevels, races, or religions. They are eager to collaborate and share opportunities with others. Ideal candidates are open to learning from others, regardless of their experience level. They bring curiosity and an open mind and are willing to share their experiences and knowledge with their cohort.
For more Information, visit LEAP Africa's Social Innovators Programme.