BIOPAMA CPFs: Medium Grants Program 2022 in Western and Central Africa
 The Biodiversity and Protected Areas Management (BIOPAMA) has announced a call for proposals for Medium Grants Program 2022 to address priorities for action, identified through management and governance effectiveness assessment, to improve the management and governance of protected and conserved areas, and the sustainable use of natural resources and livelihoods of surrounding local communities.
Funding Information
In total, 2.9 million EUR is available to support this call for proposals in Western and Central Africa.
Grant size can be up to 200,000 EUR. A 5% co-funding from the applicant is required. This means that BIOPAMA will provide up to a maximum of 95% of the total eligible costs of the project; and the applicant is required to provide a minimum of 5% co-financing.
The duration of the project should be of a maximum of 18 months.
Eligible Countries
This call for proposal is opened for countries located in the Western and Central Africa only. These are Burundi, Central African Republic, Cameroon, Congo, Garbon, Equitorial Guinea, Sao Tome, Nigeria etc.
For more information, visit https://action.biopama.org/mg-2022-wca/
EIC Pathfinder Open Call 2022
The European Commission (EC) is calling for Proposals for European Innovation Council (EIC) Pathfinder Programme 2022.
What support will you receive if your proposal is funded?
The total indicative budget for this call is EUR 183 million. You will receive a grant for a Research and Innovative Action to cover the eligible costs, necessary for the implementation of your project. For this call, the EIC considers proposals with a requested EU contribution of up to EUR 3 million as appropriate. Nonetheless, this does not preclude you to request larger amounts, if properly justified. The funding rate of this grant will be 100% of the eligible costs. Projects funded through EIC Pathfinder (including grants resulting from certain EIC pilot Pathfinder, FET-Open and active calls) are eligible.
Eligibility Criteria
This call is open for collaborative research. Your proposal must be submitted by the coordinator, on behalf of a consortium that includes at least three independent legal entities, each one established in a different Member State Associated Country and with at least one of them established in a Member State. The legal entities may be for example be universities, research organizations, SMEs, start-ups, industrial partners or natural persons.
For mor information, visit https://bit.ly/3Mk2429
UNESCO's International Fund for Cultural Diversity 2022
The United Nations Educational, Scientific and Cultural Organization (UNESCO) launches the thirteenth call for applications to the International Fund for Cultural Diversity (IFCD), aimed at supporting the emergence of dynamic cultural sectors in developing countries that are parties to the 2005 Convention.
Funding Information
Maximum 100,000 USD
Minimum 12 months – Maximum 24 months
Eligibility Criteria
Public institutions and non-governmental organizations (NGOs) from eligible countries are invited to submit their proposals, as well as international NGOs registered in countries that are Parties to the 2005 Convention.
All projects should ultimately contribute to a sustainable creative ecosystem and be aligned with the 2030 Sustainable Development Agenda of the United Nations.
For more information, visit https://en.unesco.org/creativity/calls/2022-call-applications-unescos-international-fund-cultural 
invest Finance Catalyst Grant Program
 The GET.invest is accepting applications for the Finance Catalyst Grant Program to provide advisory support in the areas of investment strategy, business case structuring, and accessing finance. The GET.invest Finance Catalyst links projects and companies to financiers. It targets small and medium scale sustainable energy opportunities in Sub-Saharan Africa, the Caribbean and Pacific region.
Funding Information
Investment Size and Generation Capacity: Only projects and businesses with a cumulative generation capacity between 0.5 – 50 MW or aggregated investments in the range of €250,000 to €70 million are eligible.
For more information, visit https://www.get-invest.eu/finance-catalyst/apply/
CFPs: EmPower Her to Advance Women Energy Entrepreneurs
The Climate Investment Platform (CIP) has launched a call for proposals to support women energy entrepreneurs and organizations supporting women's economic empowerment. EmPower Her, Call for Proposals invites clean energy projects at early stages of development that enable productive uses of electricity and enable communities to escape multidimensional poverty.
Funding Information
Successful project proponents receive up to $40,000 (USD) to accelerate the preparation of investment readiness, such as business planning, feasibility testing, legal and technical requirement, and then support subsequent investor outreach.
Eligibility Criteria
The best candidates will be able to submit projects proposals that:
Demonstrable influence on increased productivity for women-owned businesses, women household entrepreneurs, or other employment transition and/or energy access for women.
Operate with the intention of being financially self-sustaining.
Have potential for scale-up and replicability.
For more information, visit https://www.climateinvestmentplatform.net/post/empower-her-launches-to-advance-women-energy-entrepreneurs-in-developing-countries
2022 Ambassador's Special Self-Help Program (Nigeria)
U.S. Embassy Abuja has announced an open competition for organizations to submit a statement of interest (SOI) to carry out projects through the Ambassador's Special Self Help (ASSH) Small Grants Program.
Funding Information
Estimated Total Program Funding: $65,000
Award Ceiling: $10,000
Award Floor: $3,000
Eligibility Criteria
Not-for-profit organizations legally registered in Nigeria.
Established, local, grassroots groups (self-help associations, youth groups, parent-teacher associations, community cooperatives) legally registered in Nigeria.
For more information, visit https://www.grants.gov/web/grants/view-opportunity.html?oppld=337676
Innovation & Research Battlefield Challenge 2022
Applications are now open for the Innovation & Research Battlefield Challenge 2022, a competitive 10-minute pitch platform for researchers, academia, students and organizations to present sustainability ideas to the mining industry.
Benefits
In addition to having the opportunity to pitch in front of the world's top mining companies and receive recognition for your research, the winning Innovation & Research proposal will receive:
Unique platform to test and contribute new ideas on the global stage and receive instant feedback from leaders in both industry and academia.
Innovation Grant to support your research up to US$286,000.
Feature article in Africa Mining Review Magazine and other marketing coverage.
Present your proposal at the Young Leaders Forum (11 May 2022) to inspire the next generation in pursuing studies and careers around mining and sustainability.
Up to two tickets to attend Mining Indaba 2023 valued at US$1,900ea.
Eligibility Criteria
Researchers, academia, students and organizations from all over the world are invited to submit their proposals. They encourage a diversity of applications for both new and existing innovation research.
Applicants must be affiliated with either an institution or an organization who will manage the awarded Innovation Grant. Funds will not be awarded to individuals or Government officials.
For more information, visit https://businessfordevelopment.org/innovation-research-battlefield-news/
Decathlon International Innovation Challenge: Advanced Technologies for Textile
Decathlon is accepting applications for its International Innovation Challenge to bring Innovation products to satisfy customers looking for quality and performance in their sportswear while maintaining high environmental standards.
What are they looking for?
Long-lasting water repellant properties
Combining moisture management (moisture and sweat evaporation during practice) with odour control (deodorizing after activity and usage).
Innovation materials and textile designs adapted to sweat and odour evaporation.
Increasing water repellency through surface treatment and functionalization, sustainable chemicals and coatings.
For more information, visit https://hello-tomorrow.org/decathlon-international-innovation-challenge/
Community Focused Business Plan Competition (Nigeria)
The March 8th Initiative has announced a community focused Business Plan Competition to target young entrepreneurs and researchers who are able to exhibit the comparative advantage in their LGAs. The March 8th is organized by the "Friends of Prof" to inspire and promote communal, entrepreneurial, and public-spirited endeavour withing Nigeria in honour of the birthday of His Excellency, Prof. Yemi Osinbajo, SAN, GCON.
Funding Information
Young Nigerians between 18 and 35 years are eligible to participate. Two individuals from each Local Government Area across Nigeria will each win the sum of N100,000 (One Hundred Thousand Naira Only) for their innovative ideas on how to harness the unique resources and skills of the people of their LGAs.
Eligibility Criteria
All Nigerians between the ages of 18-35 years are welcome to apply. Women and person-with-disabilities are strongly encouraged to apply.
The proposal must be detailed, well-researched and based on the unique resources and skills available in the Local Government Area in question.
The Proposal must be in MS Word format, and not exceed 1,000 words.
Supporting documents to help authenticate the feasibility of the idea can be uploaded alongside the Proposal.
Only residents or indigenes of a particular Local Government Area are allowed to submit Proposals for that Local Government Area.
For more information, visit https://march8th.ng/index.html#home-section
Elephant Managers Association Small Grants Program
 The Elephant Managers Association (EMA) Small Grants Program is now open and accepting proposals focused specifically on field-based conservation projects in Africa and Asia.
Funding Information
The EMA Board of Directors will award two grants for $1,500 each.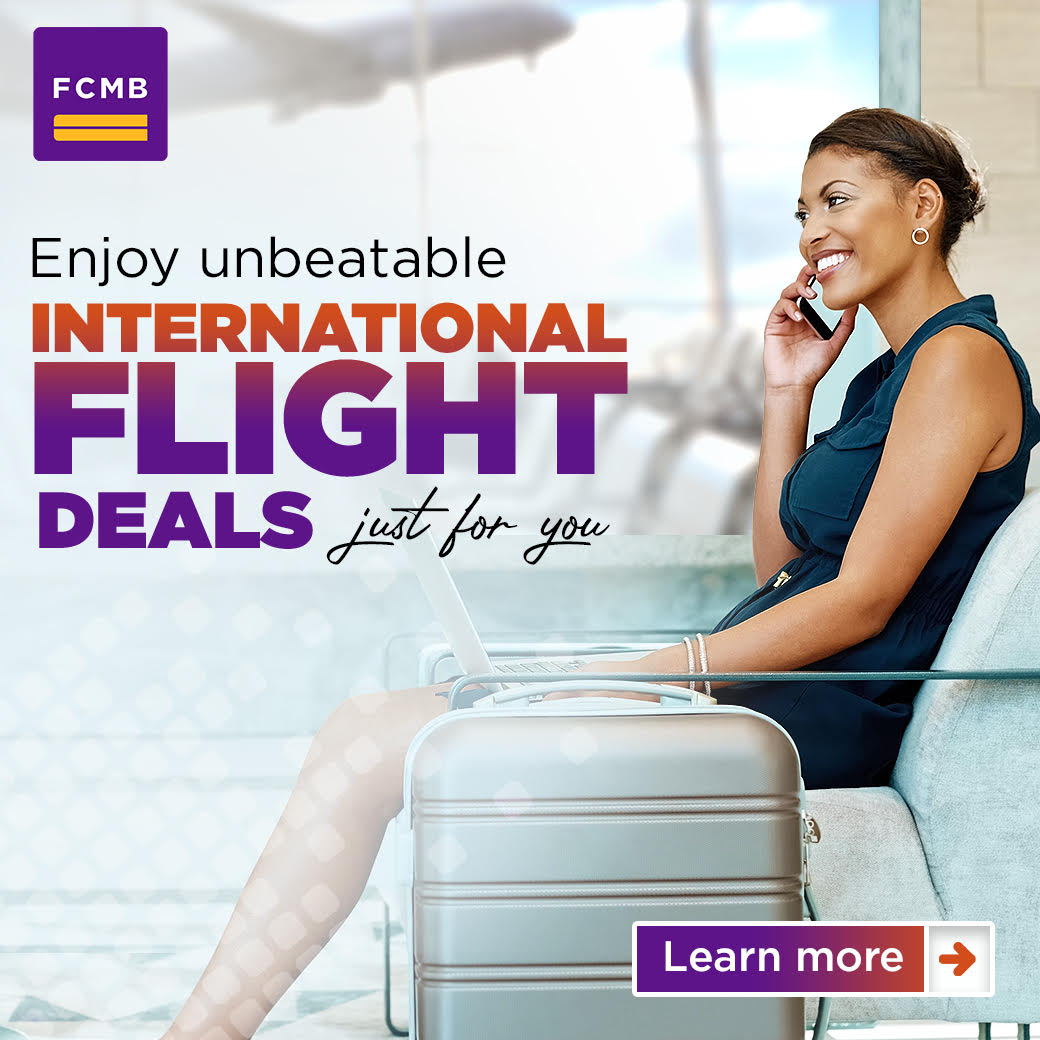 Eligibility Criteria
This opportunity is open to anyone, including keepers, conservationists, and researchers.
EMA funding will support a new unique project, or seed money for a new part of an existing project.
Outcomes of the project can be transferred to other situations (wild and/or captive) impacting a large number of elephants, people, projects etc.
For more information, visit https://www.elephantmanagers.org/Small-Grants-Program