Startups
Funding Opportunities For African Businesses
Roddenberry Foundation's Catalyst Fund for Big, Bold Ideas
 The Roddenberry Foundation is offering small grants to early-stage, innovative, and unconventional ideas that address pressing global challenges.
Stages
Early State: The Catalyst Fund is geared towards small and/or early-stage ideas and projects that need a capital infusion to launch or prove viability. Catalyst awardees are typically piloting a program, venturing into new territory, on the cusp of launching, or pivoting in a new direction.
Big Ideas: The Catalyst Fund supports big ideas or projects that depart from the status quo and require us to look at a problem and its solution in a new light. These big ideas have a high potential for impact across an entire community, city, or country. They tend to leverage existing infrastructure, build on partnerships (public and private) and improve on what is already out there. Big ideas push boundaries and challenge convention.
Bold Vision: The Catalyst Fund supports individuals whose vision for change is audacious. Catalyst awardees seek significant, long-term impact and have a vision for how to get there and what needs to get done. They are able to articulate how they plan to make the world better and why. Their vision inspires others and offers a glimpse of a better future.
Funding Information
The Catalyst Fund makes grants between $2,500 – $15,000 to anyone, anywhere in the world. You can have 25 years of experience or be just starting out. You can be working alone, with a team, as part of a non-profit organization, a social enterprise, or a for-profit corporation.
Eligibility Criteria
To be eligible, all applicants must:
Be 18 years of age or older. You should be 18 years at the time of submitting your application. If you will turn 18 in the estimated window for receiving a response to your application – just wait a little bit longer. They are happy to read your application when you turn 18.
Submit an application in English. While they welcome proposals from all over the globe, they ask that you submit your application in English. This gives us the best capability to understand your work and the nuances of your proposal.
Include completed responses to all required application questions. Every required question in our application is crucial to helping us understand your plans and ultimate goals. They try not to ask too much – or too little – so please answer all the questions with as much detail as possible.
Agree to all legal terms and conditions of the Catalyst Fund grant program. First and foremost, your proposal must be for an initiative that is for charitable purposes. Additionally, they ask that you complete a final grant report. They may also ask for additional paperwork as part of the initial due diligence process. They have collected all the legal terms and conditions of the Catalyst Fund in these very nifty rules document. Make sure you understand what you are signing up for.
Be able to legally receive grant funding. The Catalyst Fund makes grants to many different types of entities. But here are some that they cannot fund: government agencies, lobbying groups; or entities in countries that are prohibited by law, regulation, treaty or administrative act from entering into trade relations with the United States.
Applicants can be individuals, for-profits, B-corps, or non-profits operating outside the US.
For more information, visit
https://roddenberryfoundation.org/our-work/catalyst-fund/
MobilityXlab: Call for Startups and Companies
Applications are open for MobilityXlab, a 6-month innovative program that offers startups and emerging companies with pioneering ideas within mobility and connectivity the opportunity to accelerate with their seven founding companies: CEVT, Ericsson, Polestar, Venoeer, Volvo Cars, Volvo Group, and Zenseact. MobilityXlab offers a 6-month innovation program, with two "batches" per year. The selected startups go on a journey with MobilityXlab who will facilitate all meetings and checkpoints. From the start of the program, you will get an assigned partner lead, an internal champion responsible for the continuous progress of your collaboration. The program is divided into three phases. First is the Discover phase, which will take about one month. This is where you as a startup together with the partner company set the scope, and agree on NDA and budget for the POC. The second phase is the Validation phase, during which you conduct the POC to demonstrate the feasibility of your solution. Depending on the scope, the second phase can take several months. The longer-term goal for their program is for startups to accelerate together with their partner companies. After 6 months, a startup can get a 6-month extension or become Alumni and remain a member of MobilityXlab's community for the future.
Also Read: Funding Opportunities for African Businesses
Benefits
Being a portfolio startup in mobilityXlab's community brings many benefits. They will give you:
The opportunity to collaborate with our partners, seven leading industry companies, for sic months with the goal of validating your solution in proof-of-concepts/pilots, and a potential commercial partnership.
Single point of contact at MobilityXlab, designated to give you full project support
Dedicated industry lead/mentor
Increased visibility and exposure through co-branding in media, events and exhibitions
Invites to exclusive community activities and access to the network of global startups in our community
Possibilities to travel along with our delegation to tech events worldwide
Contacts to our partner's venture capital
Exclusive access to free services from our contributors
Free usage of our modern collaborative office at Lindholmen/Gothenburg, Sweden.
Eligibility Criteria
They welcome all nationalities.
Startups that are registered companies in any country are welcome to apply. Technology-wise, you should be able to motivate why your solution is useful for their partners.
You must have a registered company (in any country) and at least two of their partners need to be interested in collaborating with you.
For more information, visit
https://www.mobilityxlab.com/#apply
Biodiversity Fellowships for Journalists to Cover the UN Biodiversity Conference in Canada
Internews' Earth Journalism Network (EJN) is pleased to announce a new fellowship for journalists interested in attending – and reporting from – the UN Convention on Biological Diversity in December of 2022. This opportunity is intended to enable journalists from low-and middle-income countries to cover the UN CBD negotiations, keeping their home audiences informed about COP15 – and report why its outcomes matter. The fellowship, supported by Arcadia – a charitable fund of Peter Baldwin and Lisbet Rausing, will strengthen journalists' capacity to report on biodiversity issues and equip the public and policy makers with the information they need to address the drivers of biodiversity loss. Delegates from 195 nations will gather at the upcoming 15th meeting of the Conference of the Parties (COP15) to the United Nations Convention on Biological Diversity, to be held in Montreal, Canada from December 7 to 19, 2022.
Eligibility Criteria
To be eligible for the fellowship, the applicant must:
Be a professional journalist from or representing an established media house and reporting from a low-or middle -income country. EJN will offer scholarships to journalists.
Have a previous experience reporting on environmental issues.
Be available to arrive in Montreal by December 5, 2022 and commit to staying to cover the full two weeks of the COP and participate in fellowship activities.
Provide a letter of support from an editor or media outlet, committing to publish or broadcast any stories produced as a result of this fellowship. The is expected of both staffers and freelances.
Submit samples of their work, which can be uploaded as documents or web links. Work samples can be in any language as long as they are accompanied by a short English synopsis. Clips related to biodiversity issues are preferred.
Note: You will be asked to upload these supporting documents once you start the application process, so please have them handy.
Judging Criteria
Criteria for evaluating applicants include demonstrated interest and experience covering biodiversity and other environmental topics, clear plans outlining the kinds of stories they will pursue from – and following – the conference, story ideas with the potential for impact and the audience reach of the proposed media outlet. Gender balance and geographical distribution across the cohort will also be considered.
For more information, visit
https://earthjournalism.net/opportunities/biodiversity-fellowships-for-journalists-to-cover-the-un-biodiversity-conference
Melton Foundation SDG Innovation Challenge 2022: Calling Young Africans
This ideathon is open to students, professionals, community activists, social entrepreneurs, changemakers, and all other interested folks in Africa: Awaken the SDG innovator in you. Designed as a virtual, pan-African ideation space, the SDG Innovation Challenge is a powerhouse for young people from across the continent to come together and co-develop practical solution ideas to grassroots challenges while pushing the needle of sustainable development on a global scale. Conceived in 2020, this innovation challenge calls upon participants to employ their design and complex thinking skills that solve problems in a measurable and qualitative manner. The COVID-19 pandemic left a debilitating imprint: according to the World Bank, COVID-19 has pushed nearly 40 million people into extreme poverty in Africa and harmed the economy and livelihoods in multiple ways.
Why Participate?
The SDG Innovation Challenge is where motivated young Africans come together to co-develop practical innovations that further sustainable development of their local communities. There are numerous reasons to participate; here are a few of them:
Access to an unorthodox, dynamic, and diverse platform of youth activists, organizations, and legislators – Tap into a conducive online space to converge around practical SDG solutions!
A much-needed opportunity to visualize and implement the SDGs at the grassroots level – Participate in the making of their future, and jumpstart your involvement in the sustainable development agenda as an active, passionate global citizen.
Immense networking potential – Build connections, and be part of a community of practice around eco-systemic, collaborative solutions.
A space to exercise your global citizenship muscle – Sharpen and hone skills in leadership, innovation, cross-sector collaboration, analytic thinking, interpersonal communication, intercultural communication, and allied areas.
Sourcing diversity of thought, background, and sector – Collaborate with people from a plethora of domains, be it engineering, design, civic policy, social justice reform, project management, finance, education, and many others.
 What they Seek?
The SDG Innovation Challenge is open to participation from young people across Africa.
You want to work across domains and gain insights into the brightest minds tackling sustainable development from the grassroots level up? Here is an opportunity for young, pan-African social innovators and entrepreneurs to change the world, one idea at a time!
A connection to this year's challenge theme: Transformative Solutions against Global Challenges – Accountability in Leveraging Youth Action to Create and Empower
Passion, drive, and commitment to improving livelihoods in your community and beyond
A genuine interest in sustainable development and desire to contribute to advancing the SDGs in your community and beyond
The motivation to work in an agile hackathon-like environment, to engage pro-actively, and to ideate extensively throughout the event.
Desire to connect and collaborate with people from different domains and geographies.
The ability to work in an interdisciplinary team
The commitment to take the idea to completion and remain engaged with the cause post the SDG Innovation Challenge
For more information, visit
https://meltonfoundation.org/global-events/sdg-innovation-challenge/sdg-innovation-challenge-2022/

S/CA RIH: 2022 Regional Call for Innovations
The Southern and Central Africa Regional Innovation Hub (S/CA RIH) is proud to announce its Call for Innovations to support innovative companies and organizations that work in the Southern Africa and Central Africa and produce more food while using less water and energy. Together with investors and partners, the S/CA RIH works to scale mid-to-later stage enterprises that have an environmental and social impact in the water-energy-food nexus.
Also Read: Funding Opportunities For African Businesses
Funding Information
Through WE4F, innovators from the S/CA region can access financial support of up to USD $200,000 per innovation, technical support, and investment matching necessary to make food production and farming more sustainable, productive, and bountiful.
Benefits
Join a Network of Innovative Game-Changing Entrepreneurs

Winners will be part of an extensive network and introduced to various partners, mentors, and service providers to help them achieve their expansion goals.
They will also have access to an exclusive learning community where they can exchange ideas with their cohort peers in the cohort and other Regional Innovation Hubs through regular workshops and meetings.

Receive Technical Support and Investment Facilitation

Receive support to expand the business to other geographies, products, or services
Attract and secure external investors by working with S/CA RIH's Brokering Unit.

Examples of support categories:

Investment readiness
Commercial expansion
Marketing and communication
Digitalization and technology enhancement

Unlock Grant Funding To Help Your Innovation Grow

Select organizations may qualify for grants to help achieve scaling goals, funding size ranges from $40,000 to $200,000 USD.
 Eligibility Criteria
WE4F is looking for mid- to late-stage enterprises, nonprofits with a for-profit program, and other organizations based in the Southern and Central Africa, who have innovative water-food, energy-food, and water-energy-food solutions.
Applicants must meet the minimum requirements outlined below to participate in this call for innovation.
Women-owned and women-led organizations are encouraged to apply.
Types:WE4F is open to legally incorporated/registered for-profit businesses and nonprofit organizations or academic institutions with a proven business model, recurring sales, an existing customer base, and the ability to generate revenue and maintain a self-sustaining operational budget.
Size:WE4F is open to all relevant organizations/companies which are ready to scale. We encourage applications from small and medium-sized enterprises (SMEs).
Language:Application responses must be written in English or French.
Matching Funds:Applicants should be open and willing to contribute the matching funds to the overall award if a grant is awarded. The final amount of matching funds will be determined on a case-by-case basis for each applicant near the time of award.
Impact:Applicants' innovations must have a direct, tangible linkage to water-food, energy-food, or water-energy-food. In addition, innovations must directly or indirectly impact poverty reduction and gender equality and have a positive impact on the environment and avoid negative environmental effects.
For more information, visit
6.   Bureau of ILA: Elevating Women's Participation in the Workplace in West Africa
The Bureau of International Labor Affairs (ILAB), U.S. Department of Labor (USDOL, or the Department), announces the availability of approximately $5,000,000 total costs (subject to the availability of Federal funds) for 1 cooperative agreement(s) to fund a technical assistance project with the overarching objective to elevate working-age women's participation in the world of work, particularly women from underserved groups or populations, in Liberia and Nigeria. The objective of elevating working age women's participation in the world of work, particularly women from underserved groups or populations, in Liberia and Nigeria. The project will increase the capacity of stakeholders, including individuals, communities, and institutions to address discrimination and GBVH issues in the world of work. It will also strengthen existing networks to address discrimination and GBVH in the world of work that include government entities at all levels, businesses, communities, civil society organizations, worker organizations, and other social partners. In addition, the project will facilitate communication between and across stakeholders and promote collective action to address discrimination and GBVH in the world of work.
            Funding Information
Estimated Total Program Funding: $5,000,000
Award Ceiling: $5,000,000
Duration: The duration of the project will be a maximum of 54 months from the effective date of the award.
   Eligibility Criteria
The following organizations are eligible to apply:
S. organizations:
Nonprofits, including any faith-based organizations or community-based organizations
Public/State Controlled Institutions of Higher Education
Private Institutions of Higher Education
For-Profit organizations
Non-U.S. organizations:
Non-U.S. Entities, including PIOs, as described in 2 CFR 200.46.
Applicants selected for award must abide by DOL's requirements in the term and conditions of the award, in alignment with U.S. appropriation laws and applicable U.S. regulations.
For more information, visit
https://www.grants.gov/web/grants/view-opportunity.html?oppId=341395
Second Call: Pathways Communication Grants
The Future Earth's Pathways Communication Grants Program seeks to ensure that scientific contributions supporting the development of pathways for sustainability reach relevant audiences beyond the scientific community. To promote wider uptake and understanding of pathways for sustainability, the grant supports the dissemination of scientific research findings via innovative dissemination formats and practices.
Scope of Proposals
Proposals should outline and describe the importance of the communication product and its potential impact on the development of sustainable pathways and refer to completed research outcomes of projects that advance the understanding of at least one of the following three aspects of pathways for sustainability:
How interactions at various scales in complex human-environment systems produce trade-offs or synergies within a context of competing development agendas and claims on resources,
How transformations can be mobilized to enable expansion of integrated pathways to sustainability in diverse concrete contexts,
How pathways and processes of transformation, which are likely to differ between places given differences in histories, contexts and values, interact across locations and scales, creating both tensions and synergies, and 'add up' to outcomes at the regional and global levels.
Funding Information
The total funding available for 2022 is 60,000 €.
Funding amount for each project: 2,500 € to 10,000 €.
Estimated number of awards: 5-20
Eligibility Criteria
Researchers, incl. PhD students, from universities or research institutions are invited to submit proposals for communication products that aim to disseminate scientific outcomes developed within inter- and/or transdisciplinary research projects, and are addressed to the broader public.
Priority Groups: One third of the funding will be allocated to support proposals led by researchers from and working in low- and middle-income countries. Another third will be allocated to support proposals led by early career researchers, as another priority group. Early career researchers are defined here as PhD students or researchers who have received their PhD within the last six years.
For more information, visit
https://pathways.futureearth.org/home/communication-grants-program/
A Chance to Win a Share of $20,000 in the AYuTe Nigeria Challenge
 Applications are now open for the AYuTe Africa Challenge Nigeria, an enterprise development program initiated by Heifer International and implemented by Enactus Nigeria to identify, nurture, and support innovative, relevant and technology-driven agric-centric enterprises to grow, scale and thrive.
Also Read: Funding Opportunities For African Businesses
Award Information
Challenge applicants can expect to receive the following benefits:
Coaching and mentorship, personalized to unpack training into business implementation for the top-5 finalists
Technical assistance at the various levels of the challenge to strengthen the MVP and the business and financial model of the start-up
Links to financial and investment opportunities
Networking opportunities to showcase your solution and meet with investors and other stakeholders
Cash prize awards of a total of $20,000 for the top three winners:

Winner: $10,000
First Runner-Up: $6,000
Second Runner-Up: $4,000
Duration: The challenge will run for three months, during which three agritech innovators to be awarded the top prizes (winner, first runner-up, second runner-up).
Eligibility Criteria
Applicants must:
Be aged 18-35 by the closing day of submission to the AYuTe Nigeria challenge
Be a youth with innovative ideas focusing on the agriculture sector
Have ideas that are proven to solve social problems and are implementable, technically feasible, economically sound (affordable), and environmentally smart (eco-friendly)
Hold Nigerian nationality with official ID (national identity card, international passport, or permanent voters' card)
Produce financial statements for the venture
Be the founder or co-founder of the enterprise represented in the competition and play an active role in its operations and leadership
Have no criminal record related to corruption, tax evasion, financial impropriety, felony or other offences
Have the potential for partnership and collaboration with other actors/stakeholders
The company must have:
Been registered/incorporated with the relevant government agencies in Nigeria
The ability to scale and impact a large number of smallholder farmers, including recorded evidence of demonstrated impact on smallholder farmers' revenue and/or operations
The potential for job creation and poverty reduction
Alignment with relevant national policies and international treaties (e.g., SDGs)
An identifiable technological innovation that addresses the following problems for smallholder farmers:

Smallholder farmer productivity
Smallholder farmer income
Labour intensiveness of operations
Resilience
Access to information
Strong competitive advantage
Candidates should be early-stage or growth-stage youth-led agritech businesses/companies with innovative solutions impacting smallholder farmers at scale.
For more information, visit
Call for Bids: Advancing Gender Equality through support to WROs and Movements
The Foreign, Commonwealth & Development Office is calling for Bids to lead the Advocacy and Knowledge components of new Women's Rights Organisations (WROs) programme.
Components
The Advancing Gender Equality through support to Women's Rights Organisations and Movements is a new programme comprised of 3 components:
Supporting grassroots women's attendance and meaningful participation at national, regional and international meetings
Supporting the production and dissemination of policy-relevant products that reflect the priorities and knowledge of women and girls at the grassroots.
These components will seek to amplify diverse grassroots women's and girls' voices in donor, national government and international policy making. They will do this by:
Funding and facilitating WROs, activists, women peacebuilders and women human rights defenders' attendance and advance support at key national, regional and international meetings
Facilitating more informed policy development by better capturing, synthesizing and feeding back learning and evidence from grassroots WROs and movements
A key principle is intersectionality. Both components will work with and support diverse WROs and movements, including those led by and representing women with disabilities and LBTQ+, as well as adolescent girl and youth feminist groups.
 Sector: Empowerment and accountability, Girls and women, Research.
 Funding Information
 Eligible Organisations: Non-governmental organisations (NGOs), UK-based non-profit organisations, Humanitarian relief organisations, Organisations based in Low to Middle Income Countries (LMIC).
 Eligibility Criteria
Call for Bids: Advancing Gender Equality through support to WROs and Movements Eligible Organisations
This Call for Bids will be awarded under an Accountable Grant Agreement. The lead Supply Partner must be a registered charity (in any country, not solely UK) to apply. Further requirements are listed in the Call for Bids document.
The focus is all ODA-eligible countries including conflict and crisis contexts.
For more information, visit
https://www.gov.uk/international-development-funding/advancing-gender-equality-through-support-to-womens-rights-organisations-and-movements
Global Leadership Challenge 2022
The Global Leadership Challenge 2022 will convene 100 young leaders selected through an open application process in Oxford, St. Gallen, and around the world. The Global Leadership Challenge (GLC) aims to help emerging leaders to grow in the wisdom and character required for responsible leadership that makes a difference in the world — leadership that doesn't simply seek to fulfill personal ambition but furthers societies' sustainable development. GLC is a joint initiative of the University of Oxford (Social Sciences Division and the Oxford Character Project) and the St. Gallen Symposium, supported by their Main Partners HCL Technologies, the Lemann Foundation and the Templeton World Charity Foundation, as well as their Knowledge Partners.
Benefits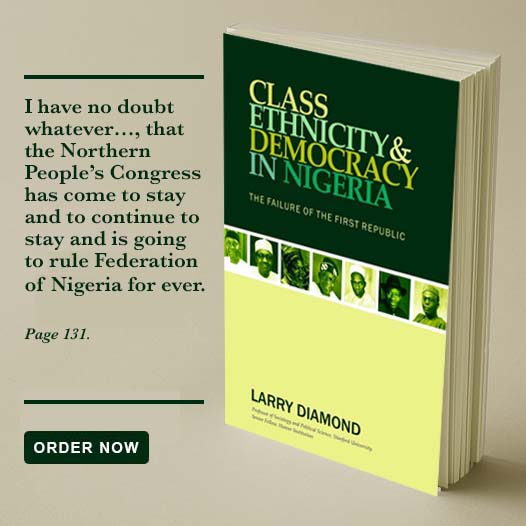 Earn a Certificate of Achievement:All active participants will receive an official Certificate of Achievement from the University of Oxford and the St. Gallen Symposium.
Attend the 52nd Gallen Symposium:The winning team will be offered to join the 52nd St. Gallen Symposium on 4-5 May 2023 as Leaders of Tomorrow and engage in cross-generational dialogue with senior leaders.
As Leaders of Tomorrow, their expenses for travel and accommodation will be fully covered. After the conference, they will join a global network of emerging thinkers and changemakers.
Receive exclusive mentorship after GLC:After GLC, GLC Members can apply for further mentoring in two tracks: "entrepreneurship" (with EWOR Education) to learn skills and competencies towards building their own ventures, and "leadership development" (with the Oxford Character P project at the University of Oxford) to reflect on their own purpose and grow as a future leader.
 What's in it for you?
Become part of a diverse global community of young, responsible leaders
Engage with world-renowned academics and senior business and policy leaders
Develop action projects that address some of the most pressing global challenges using design thinking principles
Learn to lead in a way that not only advances personal ambition but actively seeks the wider good of society
Earn an official Certificate of Achievement
Possibility to receive bespoke leadership training and mentorship offered by the Oxford Character Project
Possibility to receive Entrepreneurship Coaching with EWOR Academy to build your venture
As the first winning group, possibility to attend the 52nd Gallen Symposium in May 2023 as Leaders of Tomorrow
Eligibility Criteria
You are a student (currently enrolled in a Masters or a PhD programme) or a young professional (aged between 21-30 years).
You have finished your undergraduate studies.
You have already demonstrated your commitment to responsible leadership through extra-curricular activities and/or work experience.
You are committed to investing around five half-days from 8-12 December 2022 in GLC.
Active participation in GLC sessions is mandatory to receive a Certificate of Achievement.
They welcome applications from around the world and from all academic disciplines.
For more information, visit
https://www.leadership-challenge.org/applynow