People & Money
Arbiterz Jobs: Marriott International, The Coca-Cola Company, OPEC Fund etc
Find out the right Job Opportunity for you. In this  post, we have curated the best job opportunities at Code for Africa, Marriott International, International Finance Corporation, Fadac Resources and Services Limited, Ascentech Services Limited, The Coca-Cola Company, The OPEC Fund for International Development
A. INTERNATIONAL ORGANIZATION
Company- Code for Africa 
Job Title: Insights Editor – Drive CfA's Investigative Research and Analysis
Summary
We have an immediate vacancy for a full-time Insights Editor to join our CivicSignal research and analysis team.
The Insights Editor will coordinate the data-driven investigative reports and analysis generated by CivicSignal and other CfA research teams, to produce actionable insights into the continent's media ecosystem and emerging civic technology sector.
The position is based at one of our hubs in Kenya, Nigeria, Senegal or South Africa. We're also open to exceptional applicants from elsewhere in Africa.
The successful candidate will join CfA's transnational CivicSignal research team, which drives analysis of the continent's media ecosystem and emerging civic technology sector.
You will be the  editorial sherpa for Code for Africa's multinational and multilingual team that uses digital collaboration tools and machine intelligence toolkits to create research reports and datasets for a global audience and international institutional partners.
Candidates must have demonstrable experience in managing investigative processes and research diaries, driving content production pipelines that involve collaboration across multiple multinational and multilingual teams across Africa to ensure they deliver world-class reports and data-driven insights to an agreed-upon schedule.
The ideal applicant is fluent in English. Additional proficiency in French and/or Arabic would be an advantage.
About the Role
The successful candidates will join CfA's transnational CivicSignal research team, to craft and manage the content production process and output for CfA's content production teams. These include iLab, our digital forensics investigative team, and PesaCheck, our fact-checking team, as well as the CivicSignal research team. Outputs take the form of research reports, briefing documents and presentations, among others.
As part of a multinational team within a growing organisation, you must be agile and able to thrive in a multicultural environment. You will need to work easily with people from different backgrounds who may speak different languages.
Responsibilities
Your daily responsibilities will include:
Managing the editorial production process and content diaries for CfA's teams producing analytic and investigative reports.
Scheduling and running the weekly 'insights diary' used to shape CfA's reports and investigative outputs.
Ensuring that reports, presentations and briefing documents are delivered on time by the relevant teams.
Ensuring that analytical and investigative outputs are aligned with organisational goals and lead to meaningful outcomes.
Required
Minimum requirements include:
Demonstrable newsroom management skills in a mainstream media or equivalent digital publishing environment.
Strong interpersonal communication skills and demonstrable aptitude for operationally managing multiple content production teams across countries.
Demonstrable ability to create team timelines and milestones with clear systems/processes.
A solid understanding of journalistic or other media-related production systems and workflow methodologies.
Digital workplace skill sets, including proficiency in collaborative digital work solutions such as Google Drive (Google Docs, Slides, Sheets, etc.), Slack (or equivalents such as Teams), and project management tools like Trello (or equivalents).
An understanding of media ecosystems and/or digital advocacy and/or digital civic engagement.
Excellent communication skills, including the ability to present research insights and shape research outputs.
The ability to collaborate with a diverse set of multidisciplinary project stakeholders.
Experience in working with remote, distributed teams with agile methodologies.
Proactive, solutions-oriented approach to problem solving
Ability to work under tight deadlines with good prioritisation and time management skills
Ability to work with minimal instruction in a teamwork environment
Strong organisational, analytical and interpersonal skills
High professional standards and ethics
Preferred:
Candidates who are able to demonstrate the following will have an advantage:
Competence in open source intelligence (OSINT) research techniques, including data scraping, data mining and other intelligence gathering techniques.
Competence in computational linguistics, Natural Language Processing, and specifically the  methodologies and tools offered by the MediaCloud.org platform.
Multiple languages, such as French, Arabic and other languages spoken in Africa.
Language and Location Requirements:
Location: Kenya, Nigeria, Senegal or South Africa. Exceptional candidates from elsewhere in Africa will be considered.
International Language: English
Preferred but not required: Arabic, French, KiSwahili or any other major language spoken in Africa.
What We Offer
A competitive salary, subject to experience, with opportunities for performance-based growth, both in terms of career path and public stature.
A dynamic workplace, with a transnational team, occasional international travel, and generous vacation benefits.
Ongoing opportunities to learn new cutting-edge skills and techniques/technologies to future-proof yourself in a rapidly evolving industry.
A chance to shine on a global stage, writing for international audiences and interacting with colleagues around the world.
Method of Application
Interested and qualified candidates should:
Click here to apply online
Company: Marriott International
Job Title: Assistant Director of Finance
 Job Summary
Develops and implements property-wide strategies that deliver products and services to meet or exceed the needs and expectations of the brand's target customer and property employees.
The position provides the financial expertise to enable the successful implementation of the brand service strategy and brand initiatives while maximizing the return on investment.
In addition, creates and executes a business plan that is aligned with the property and brand's business strategy and focuses on the execution of financial and accounting activities and the delivery of desirable financial results.
Core Work Activities
Assists in Conducting Strategic Planning and Decision Making:
Assists in the development of means to improve profit, including estimating cost and benefit, exploring new business opportunities, etc.
Analyzes information, forecasts sales against expenses and creates annual budget plans.
Compiles information, analyzes and monitors actual sales against projected sales.
Analyzes differences between actual budget wages and forecasted wages for more efficient budget planning.
Identifies the underlying principles, reasons, or facts of information by breaking down information or data into separate parts.
Assists in the creation of the annual operating budget for the property.
Provides analytical support during budget reviews to identify cost saving and productivity opportunities for property managers.
Assists in the implementation of a system of appropriate controls to manage business risks.
Ensures a strong accounting and operational control environment to safeguard assets, improve operations and profitability.
Analyzes financial data and market trends.
Assists in the development and implementation of a comprehensive annual business plan which is aligned with the company's and brand's strategic direction.
Provides on going analytical support by monitoring the operating department's actual and projected sales.
Produces accurate forecasts that enable operations to react to changes in the business.
Leading Finance & Accounting Team:
Utilizes interpersonal and communication skills to lead, influence, and encourage others; advocates sound financial/business decision making; demonstrates honesty/integrity; leads by example.
Communicates the strategic goals, the focus and the owner priorities to subordinates in a clear and precise manner.
Oversees internal, external and regulatory audit processes.
Provides excellent leadership by assigning team members clear accountability backed by appropriate authority.
Conducts annual performance appraisals with direct reports according to Standard Operating Procedures.
Anticipating and Delivering on the Needs of Key Stakeholders:
Attends meetings and communicating with the owners, understanding the priorities and strategic focus.
Understands and meets the needs of key stakeholders (owners, corporate, guests, etc.).
Communicates financial concepts in a clear and persuasive manner that is easy to understand and drives desired behaviors.
Demonstrates an understanding of cash flow and owner priorities.
Manages communication with owners in an effective manner.
Manages property working capital and cash flow in accordance with brand SOPs and owner requirements.
Facilitates critique meetings to review information with management team.
Developing and Maintaining Finance and Accounting Goals:
Ensures Profits and Losses are documented accurately.
Monitors all taxes that apply, ensuring that taxes are current, collected and/or accrued.
Submits reports in a timely manner, ensuring delivery deadlines.
Develops and supports achievement of performance goals, budget goals, team goals, etc.
Improves profit growth in operating departments.
Reviews audit issues to ensure accuracy.
Managing Projects and Policies:
Generates and provides accurate and timely results in the form of reports, presentations, etc.
Reconciles balance sheet to ensure account balances are supported by appropriate documentation in accordance with SOPs.
Ensures that the P&L is accurate (e.g., costs are properly matched to revenue, costs are recorded in the proper accounts).
Ensures compliance with management contract and reporting requirements.
Ensures compliance with standard and local operating procedures (SOPs and LSOPs).
Ensures compliance with Standard Operating Procedures (SOPs).
Managing and Conducting Human Resource Activities:
Ensures team members are cross-trained to support successful daily operations.
Ensures property policies are administered fairly and consistently.
Ensures new hires participate in the department's orientation program.
Ensures new hires receive the appropriate new hire training to successfully perform their job.
Creates appropriate development plans which develop team members based on their individual strengths, development needs, career aspirations and abilities.
Conducts performance review process for employees
Participates in hiring activities as appropriate.
Candidate Profile
Education and Experience:
4-year Bachelor's Degree in Finance and Accounting or related major; 1 year experience in the finance and accounting or related professional area.
OR
Master's Degree in Finance and Accounting or related major; no work experience required.
Method of Application
Interested and qualified candidates should:
Click here to apply online
B. DIRECTOR/FINANCE
Company: International Finance Corporation
 Job Title: Investment Analyst
 Description
IFC's Disruptive Technologies and Funds Group ("CDF") invests in private sector companies globally. IFC's CDF has a track record of successful investments in direct venture capital and in venture capital funds across many sub-verticals, building out start-up business and co-investing alongside growth equity funds, and in venture capital funds.
CDF is unique for both its regional and global prospective on the venture capital space, long-term approach to investments, ability to leverage the resources of the entire World Bank Group, as well as its commitment to maximizing the value for its portfolio companies through sustained assistance.
The Disruptive Technologies and Venture Capital team ("CDFDT") invests in venture/early growth companies and funds that support innovative technologies or business models with high impact potential in Emerging Markets.
By executing transactions at earlier stages than IFC's more traditional business lines, the venture capital team enhances the organization's strong commitment to innovation, support to local businesses, and helps accelerate cross border technology transfers.
The IFC's Disruptive Technologies and Venture Capital team is looking to recruit an Analyst in the Lagos Office to support the current team in developing and executing new business opportunities, as well as managing investment portfolio and local client relationships primarily in Africa.
The Analyst will play an active role in participating in the local office's and the region's business activities, interact directly with local and global clients, and will work with colleagues from Headquarters (Washington DC), Africa, MENA and other regional offices.
Duties and Responsibilities
Conduct industry and market research/ mapping to identify a pipeline of good quality investment opportunities.
Support the team to evaluate, structure, negotiate, and close new venture capital transactions.
Help supervise investments in portfolio companies and manage internal IFC procedures including preparation of portfolio reports and related compliance related information
Conduct analysis of and follow up on new business opportunities and liaise extensively with colleagues worldwide.
Support due diligence, structuring of transactions, and drafting of investment recommendation documentation for investment decisions.
Build and maintain strong relationships with clients, global and regional private businesses, banking and multilateral partners and government officials to further develop the sector and to develop specific investment opportunities.
Coordinate closely with IFC's business risk functions to ensure maintenance of the highest corporate governance, environmental and social, and integrity standards.
Selection Criteria
At least 2 years of experience in venture capital, private equity, consulting, investment banking, equity research.
Candidates that have a proven track-record of experience in supporting sourcing, structuring and closing investments are preferred.
Strong interest in venture investing and emerging technology areas.
Strong familiarity with financial software applications (e.g. Microsoft Office suite, research and financial databases, etc.)
Proven track record in nurturing client relationships; business development;
Strong business development and client relationship skills, track record and ability to focus on clients 'needs effectively, notably in a fragile business environment;
Work experience and relationships with stakeholders in African venture ecosystems including start-ups, VCs, other investors, and development partners is a plus.
Ability to interact directly and support interactions with the senior management of potential clients,
Team player with strong interpersonal skills, and ability to work successfully with clients and colleagues from various cultural backgrounds.
Excellent financial and analytical skills.
Excellent communication and presentation skills.
Experience in and analytical knowledge of emerging markets is important.
Experience in portfolio management.  Having prior experience supporting investee company board meetings and supporting senior partners and portfolio CEOs/Founders will be viewed positively.
Fluency in spoken and written English; a multi-lingual background will be viewed upon favorably.
Language:
Required Language(s): English
Preferred Language(s): French
How to Apply
Interested and qualified candidates should:
Click here to apply online
Company- Fadac Resources and Services Limited
Job Title: Financial Controller
Job Responsibilities
Developing financial models and cash flow projections
Preparing month-end reports for management, including profit and loss statements, balance sheets, and cash flow statements
Reviewing the company's financial statements to ensure they are accurate
Recommending changes in policies or procedures that will improve financial performance
Forecasting future financial performance
Preparing and analyzing budgets and providing accurate financial reports to management
Ensuring compliance with government regulations
Financial risk management
Ultimate responsibility for all accounts payable and receivable.
Job Requirements
Minimum of a First Degree in Finance, Accounting, Economics, Business Administration, and related fields
8+ years of related experience in financial management and analysis
Strong data analytics skills (Advanced Excel, Power BI
Membership of a relevant Professional body (Local or International) e.g., Chartered Institute of Taxation of Nigeria (CITN), Institute of Chartered Accountants of Nigeria (ICAN), Association of Certified and Chartered Accountants (ACCA) or its equivalent.
Method of Application
Interested and qualified candidates should send their CV to: mary.a@fadacresources.com using the Job Title as the subject of the mail.
Company: Ascentech Services Limited 
Job Title: Business Development Manager
Responsibilities
Formulate business development strategies to ensure long term success.
Planning, Managing and reviewing customer's interaction activities.
Lead a team of Assistant Sales Manager and Territory Sales Managers towards effective collaboration and attainment of goals.
Deals with problems by providing creative and practical solutions.
Follow up and closing sales with Corporate and Individual Customer.
Identify emerging markets as potential for growth.
Increase customer's interest in new product lines.
Develop skills of the sales team through coaching and mentoring.
Report to Senior Management on progress and issues.
Educational Requirements and Experience
B.Sc in any Management courses (Marketing, Finance, Economic, Accounting etc). Please note that core Sales experience is a pre-requisite for short listing.
7 – 10 years in Core Sales. Prior industry experience in Automobile, Tyre, Oil, Batteries and Lubricants.
Method of Application
Interested and qualified candidates should send their CV to: cv@ascentech.com.ng using the Job Title as the subject of the mail.
Company: The Coca-Cola Company
Job Title: Human Insights Director
Position Overview
The human Insights Director leads the Africa Operating Unit Human Insights team and the development & implementation of the Africa Operating Unit Human Insights agenda, while connecting and integrating it to the global Human Insights network.
This position requires a transformative, inspiring, and visionary leader able to set the course of the Human Insights function energizing the Insights team and broader network to become trusted advisors and business partners with other Marketing functions
What You'll Do For Us
Human insights & trends:
Owns and drives the  Insights learning plan and human insights activities, comprising Future consumer and shopper tensions and trends, application of behavioral science, consumer segment, cohort and culture understanding.

Generate future-back human insights and develop a deep understanding of human behaviors, mindset, values and trends
Applies disciplines of Growth Behavioral Science, Brand Edge (Segmentation)
Perform consumer trend analysis and other consumer analytics delivers to holistic answers to business questions utilizing support from Platform Services
Consumer insights (categories) and Shopper insights (channels):
Leads development of insights learning plan, including Identifying key insights-driven opportunities and threats by category and channel

Define insights protocols and deliver insights to Categories for brand strategy
Development of creative strategy insights in support of business and creative brief, early and late-stage creative development, consumer co-creation, evaluation, and testing.
Devise, manage and deliver insights to Categories to support launch of new regional and local brands, driving the innovation pipeline, development of visual identity for regional and local brands and development marketing campaigns for regional & local brands
Development of innovation opportunity identification, concept development and assessment, product, and packaging development, early and late-stage consumer co-creation, evaluation and testing.
Application of product-concept testing protocols for innovation projects
Devise, manage and deliver insights to integrated marketing to support package design, design guidance and standards and apply thinking marketing around E2E consumer journey (Experience Orchestration and Experience Consistency)
Leads development of shopper understanding with focus on key Operating Unit channels and shopper journey. Generate key shopper insights by channel
Collaborate with Integrated Marketing to understand and incorporate channel/consumer and consumption insights
Define and action testing protocols for Integrated Marketing campaigns
Ad Hoc Research:
Perform ad hoc research (e.g., for global campaigns and innovation projects)
Function network contribution, share insights from Africa Operating Unit and learnings (including from successful localized campaigns), capabilities development, and apply best practices from the global Human Insights network
Provide insights consult support for related Africa Operating Unit functions
Role Requirement
Bachelor's Degree in Marketing or related fields
10-12 years of senior leadership experience including Consumer Insights, Market Research, Analysis, Shopper insights, preference for additional Marketing, Innovation, experience
Able to conceptualize frameworks and research models for diverse marketing and consumer insights problems.
Comfortable with both large amounts of data, and qualitative insight, iterations with research and technology vendors and able to design effective and efficient insight programs to address business questions.
Ability to orchestrate multiple stakeholders, delivering the highest priority and enterprise-wide insight solutions, in a holistic fashion.
Ability to analyze complex issues and bring together multiple concepts across functions to define the strategic opportunities for the business.
Knowledge of market research techniques, insights approaches, trends, latest industry thinking, holistic analysis and business questions and resolution, consumer co-creation, communities and digital networks
Skills:
What We Can Do for You
Iconic Brand: Work on the most recognized brand in the world and be part of developing the brands next chapter.
Exposure to World Class Leaders: Availability to global marketing leaders that will expand your network and exposure you to emerging digital platforms and marketing insights.
Creative Team Culture: Be inspired by the best brand leaders and agencies in the world, which creates a creative culture that supports taking risks and innovation.
Method of Application
Interested and qualified candidates should:
Click here to apply online
Company: The OPEC Fund for International Development
Job Title: Director, Policy & Market and Operational Risks
Job Profile
The Director, Policy & Market and Operational Risks (PMOR) will lead the planning, implementation, and supervision of PMOR work program in line with OPEC Fund's strategies, policies, and business plan.
PMOR key responsibilities include risk policy and methodology development as part of OPEC Fund's comprehensive risk management framework, market and operational risk management, risk reporting, expected credit loss assessment, risk related IT system development and implementation, and work activities related to OPEC Fund's credit ratings.
Duties and Responsibilities
Policy development and implementation:
Oversees development, implementation, and maintenance of risk policies, processes, methodologies, and IT systems for managing all major risks in OPEC Fund's operations.
Market and operational risk management and analysis:
Leads and oversees assessment, mitigation, monitoring, and reporting of major risks in treasury operations (market, credit, counterparty, ALM, and liquidity risks) and operational risks across all units at OPEC Fund.
Leads and oversees development and implementation of risk analytics for managing market and credit/counterparty risks in treasury operations.
Oversees performance measurement of the liquidity portfolios against set objectives, policies, and benchmarks.
Oversees development and implementation of valuation models for treasury liquid assets, borrowings, and related hedging transactions.
Leads and oversees development and implementation of workshops on assessment and mitigation of operational risks, including business continuity plan.
Oversees development and implementation of IT systems for market and operational risk management.
Oversees administration of Risk Management and Asset and Liability Committees.
Oversees review of OPEC Fund's asset allocation strategy taking into account liquid asset investment objectives, risk appetite, and risk/return profile of different asset classes.
Oversees assessment of quarterly and year-end expected credit losses in line with approved provisioning policy and guidelines.
Oversees preparation of materials for use in annual reviews of OPEC Fund's credit ratings as well as responses to queries or information requests from rating agencies.
Oversees development and preparation of annual and quarterly risk management reports.
Stakeholder management and engagement:
Works closely with other departments within the bank to promote risk culture and improve risk compliance.
Develops and maintains relationships with key external stakeholders, including treasury counterparties, external fund managers, development financial institutions, and rating agencies.
Carries out other tasks assigned by the Chief Risk Officer.
Qualifications and Experience
Master's Degree in Accounting / Finance / Economics or equivalent professional qualification.
A minimum of 15 years of banking experience.
Preferably, at least five (5) years of experience with global or regional banks, fund managers, or multilateral/bilateral development financial institutions with specific experience in market risk, fixed income portfolio management, operational risk, and policy development.
Fluency in English.
Good working knowledge of French, Arabic, German or Spanish is an added advantage.
Skills and Competencies:
Demonstrable knowledge of risk management concepts and principles in the context of highly rated multilateral development financial institutions, covering capital adequacy, liquidity, credit risk, market risk, operational risk, asset and liability management, and provisioning.
Good understanding of lending and investment practices, banking products, and rating agency methodology.
Strong interpersonal, teamwork and analytical skills, as well as high level of integrity and drive for achieving results.
Well-versed in applying analytical and problem-solving skills to complex situations.
Ability to work within a multi-cultural and multi-disciplinary team.
Ability to work under pressure.
Method of Application
Interested and qualified candidates should:
Click here to apply online
C. LEGAL/OPERATIONS
Company – Amaiden Energy Nigeria Limited
Job Title: Operations Integrity Management System (OIMS) Advisor / Assessor III
Main Functions
Provide guidance and advice, and upon request an assessment, relative to ExxonMobil's implementation of OIMS in regards to geophysical vendor field operations
Tasks and Responsibilities
In addition to Level 1 and 2 tasks and responsibilities, Level 3:
Participate in external stakeholder assessments for best practices and lessons learned
Participate in OIMS workshops and Network meetings as needed
Systematically assess the extent to which the new project is progressing with OIMS implementation
Support and / or participate in investigations and follow-up of incidents. Provide root cause analysis expertise to support these efforts and review reports.
May be assigned other services by the JV SHE Team.
Develop / deliver technical presentations.
Job Requirements
Skills and Qualifications:
Experience in the geophysical field in a SSH&E role, with OIMS implementation experience; ExxonMobil experience strongly preferred
Must be well versed in OIMS practices and processes for geophysical field operations
Must have excellent communication skills, possess high level of integrity, and willingness to build trust and accountability in inter-personal relationships
Demonstrated work experience in both onshore and offshore Exploration projects (including some prior oil & gas experience).
Broad technical knowledge and HSE skills with working knowledge of HSE Management System administration
Preferred working knowledge of safety management practices, processes, and expectations.
Thorough knowledge of safety standards, codes, and practices.
Ability and desire to function in an integrated project team environment. Ability to develop successful working relationships with emphasis on effective communications in an integrated team environment.
Must be fluent in both written and spoken English
Must be proficient in current communication mediums and technologies (i.e., Microsoft Office, telecommunications, email, meetings)
Must be in good physical condition and shall comply with all project health and safety requirements (including any vendor vessel or country-specific certifications required to work offshore)
Must comply with requirements per the agreement
Certifications must be current and not due to expire for the anticipated duration of the project
How to Apply
Interested and qualified candidates should:
Click here to apply online
Company- The International Institute of Tropical Agriculture
Job Title: Legal and Administrative Officer
Duties
Draft, review, negotiate and advise on sub-grant agreements as well as alignment of sub-grants with donor requirements and other agreements.
Conduct due diligence prior to the conclusion of sub-grant arrangements.
Maintain the IITA Contracts, Litigation, and IP Database, and connect with PDAU on filing in ProMIS (or other data systems in place) where needed.
Support legal research and compliance advice functions within the legal services unit.
Provide Legal and Administrative support to the Legal Services Unit.
Provide general administrative duties (answering correspondence, taking telephone calls, ordering supplies, and other services from IITA'S service units).
Assist as administrative contact person with IITA's Nigeria retained an external law firm and other work units in IITA.
Perform any other job-related task as may be assigned by the supervisor.
Qualification
Bachelor's Degree in Law followed by call to bar (BL) with a minimum of three (3) years' experience performing a similar role in a well-structured environment.
Competencies:
The ideal candidate must:
Have excellent communication skills (writing, reading, oral). Working knowledge of French would be an added advantage.
Have knowledge about and certain experience with drafting and reviewing agreements.
Be able to demonstrate a good grasp of relevant laws including but not limited to laws governing international non-profit organizations, international contracts, intellectual property (IP) law, and related international law and treaties.
Have sufficient knowledge and skill and be familiar with the operation of computers and programs, and databases.
Be committed, dependable and confidential, having high ethical standards and the ability to remain calm under pressure.
Have good organizational skills with high attention to detail.
Remuneration
We offer highly competitive salaries with equally attractive benefits and excellent working conditions in a pleasant campus environment
How to Apply
Interested and qualified candidates should:
Click here to apply online
Click here for more information (PDF)
Note
Interested applicants should complete the online application attaching detailed cover letter and curriculum vitae saved with their names in Microsoft word format
The application must include the names and e-mail addresses of three professional referees which must include the applicant's current or previous direct Supervisor, professional colleague and evidence of current remuneration package.
IITA is an equal opportunity employer and is committed to building a diverse workforce, particularly welcoming applications from women.
While all applications will be acknowledged, please note that only shortlisted candidates will be contacted.
Company- Flutterwave
Job Title: Senior Legal Officer
About the Role
This role oversees and supports the company with legal matters and propose appropriate and tailored legal solutions / advice for the benefit of the company.
This role can support the company in the fraud and litigation management, data privacy and intellectual property protection as well as regional services.
Responsibilities
As the (Senior) Legal Officer:
Initiate and pursue legal proceedings on behalf of the Company with the assistance of external counsel
Draft and / or review legal letters, contracts and agreements and monitor legal obligations under agreements to ensure compliance, on and as when requested
Advise on potential litigation matters (civil & criminal) that should be directed to external counsel
Liaise with and assist external counsel with regards to their obligations to the company and maintaining an updated litigation schedule of the Company
Advise on statutory compliances
Research and prepare legal opinions on various civil matters including claims for compensation against the company
Draft, amend, review and / or recommend modifications of related laws and regulations governing the company
Assist in the formulation, implementation and / or amendment of company policies
Provide sound and timely legal advice & opinions to the company and make recommendations to Management as necessary
Attend client and committee meetings and offer advice as required while taking notes
Preparing minutes of Meetings attended
Liaise and maintain correspondence with the Company Secretary in ensuring timely statutory filings
Ensuring the safety of the Company's legal documents and the maintenance of the Company's vault.
Requirements
You're a great match for this role if you have:
Minimum of 4 years of experience post call to bar
In-depth knowledge and technical understanding of the organization's strategy & business, product and service offerings
Excellent interpersonal communication at all levels (verbal and written)
Excellent problem solving and analytical skills
Excellent multi-tasking and time management skills
Ability to cope with high levels of responsibility and with confidential matters
Excellent knowledge of industry, country laws and regulations covered by the company's operations
Must Possess integrity and professional ethics
Must be well knowledgeable with legal requirements and control
Familiar with industry practices and professional standards
Must be proactive
Key attention to details
Team spirit.
Method of Application
Interested and qualified candidates should:
Click here to apply online
Company- The Confederation of African Football
Job Title: Corporate Legal Manager
Details
You believe you have the educational background and professional experience to elevate the organization to the highest international standards? CAF is looking to recruit a Corporate Legal Manager.
Responsibilities
Support and assist the Head of Corporate Legal in the overall discharge his or her duties.
Review, draft, negotiate, renew, and update all legal instruments (Contracts, Demand Letters, Host City Agreements, MoU's, IP registrations, etc.)
Advise on corporate and commercial matters including not limited to intellectual property, securities offerings, customs, tax, finance, social security, procurement, insurance, sponsorship, service providers, partnerships, competition law and real estate.
Assist the regulation and litigation division on any litigation matters of a corporate or commercial nature.
Maintain and file corporate records (leases, title deeds, contracts, IP portfolio, etc.).
Research, anticipate, and protect the organization against corporate and commercial related legal risks.
Research and draft presentations for zones and member associations on workshops aimed at training on best corporate and commercial practices.
Any other legal duties that may be assigned from time to time.
Requirements (Profile)
Bachelor's Degree in Law.
Master's Degree in Commercial / Corporate / Business Law.
Admission to the bar as a practicing advocate.
At least 4 years' experience as a proven and practicing corporate or commercial lawyer.
Fluent in both English & French spoken and written, command of the Arabic is an advantage.
Committed to quality and results.
Good communicator and able to explain the view of the department.
Leader and team builder.
We Offer
An interesting and varied job in an exciting and innovative international organization.
Attractive employment conditions.
The opportunity to be part of a highly committed international team.
Quality social security coverage.
 An excellent pension schemes.
Method of Application
Interested and qualified candidates should send their Applications (Motivation Letter, CV, Diplomas, and Reference Letters) in English to: careers@cafonline.com using the Job Title as the subject of the email.
Click here for more information
Note
Only qualified applicants will be considered for employment without regard to gender, race, age, skin colour, nationality, religion, sexual orientation, or on any other grounds.
Only direct applications who meet all the required criteria will receive consideration.
D. IT/ENGINEERING
Company- Hobark International Limited
Job Title: Project Manager / General Manager (GM), Technical
Job Description
The interested candidate must have the relevant professional experience needed to coordinate the development and implementation of drilling risk assessment for field activities.
Manage Drilling and Completion contracts across all assets, ensuring that the right set of tools are called-off from the appropriate contract without exceeding the ceiling value and contract validity.
Coordinate Drilling and Completions input during FDP and well proposal stage across the assets in line with D & C well delivery process.
Relevant Qualifications / Experience
A suitably, qualified candidate should possess a Degree in Engineering.
Minimum of 15 years industry experience, and relevant industry experience in contracts and project management.
Method of Application
Interested and qualified candidates should send their updated CV to: hcms@hobarkintl.com Copy: stakeholder.recruitment@ncdmb.gov.ng using the Job Title as the subject of the mail.
Company- Shell Petroleum Development Company
Job Title: Senior Planning Engineer, SWO
 The Role
What's the role?
To contribute to delivery and maintenance of standard, consistent and realistic project plans reflecting the assessed risk parameters for each project.
Develop plans required for the management and engineering of assigned projects compliant with agreed business and technical objectives, within schedule and budget, whilst ensuring quality, safe installation, and operation as well as performance to agreed requirements.
Evaluate and control project plans and perform schedule development, maintenance and monitoring of the planning/scheduling activities.
Ensure competitive schedule deliveries via latest benchmarking internally within Shell and externally through IPA, Performance Forum, Woodmac and other benchmarking tools and forums.
Principal Accountabilities
Deliver and maintain consistent and realistic plans and control structures for the project.
Understand the list of plans required to execute the assigned project sub-elements and their interface to other sub-elements.
Develop the activities, logic, resources and progress for the assigned project sub-elements, leading to the creation of the baseline schedule and its subsequent maintenance.
Develop, implement and comply with the planning and progress monitoring procedures.
Conduct weekly and monthly progress update, forecast, critical path and trend analyses for assigned elements, including any impact from interface areas.
Implement and maintain the status reports.
Provide regular and comprehensive schedule status reports to projects sub-element managers.
Assess and incorporate the impact of approved changes and any deviations from the key project targets and milestones, including productivity monitoring and identification of alternate approaches to optimize the plan(s).
Liaise with and challenge Project Engineering personnel to ensure proper understanding of the key schedule sensitivities and drivers.
Develop contract key dates, milestones and Shell plan dates that align with the overall project schedule.
Participate in evaluating bid schedules and reviewing contractor plans to support contract award recommendations.
Develop contract sections for planning and progress reporting. Review and verify contractors reported progress and ensure that this is reflected in the project schedule
Contribute to the translation of the project's risk profile into the probabilistic risk model and understand the output, including the key risk drivers for the possible range of schedule completion dates.
Track the criticality of the main paths to completion and float consumption.
Implement and utilize the Shell standard tools and processes.
Provide input data for and participate in benchmarking activities.
Develop credible and competitive project schedule to the required confidence levels working in a multi-function and multi discipline team.
Maintain and promote realism in the planning deliverables in the face of commercial pressure and optimism from project team leaders.
Develop credible schedules and plans integrating assessed issues and uncertainties that will facilitate quality decision making.
Support CSR's and other site leadership personnel on planning / progress monitoring on execute phase.
Contribute to close-out data to enable knowledge retention (lessons learned, project data compilation) at completion of work.
What we need from you?
Must have a Project Services Planning Level 1 or equivalent
Must have at least 8 years of industry experience
At least 3 years' experience in a project planning role is a must
Must have been responsible for the preparation and maintenance of schedules for elements of project scope or a portfolio of early-phase prospects
Assessment for Leadership Development is expected to be at the level of Individual Performers
Experience in an Oil and Gas industry is a must.
How to Apply
Interested and qualified candidates should:
Click here to apply online
Company – Airtel Nigeria
Job Title: Transmission Operations Engineer
Job Purpose
This is a vital position to support enterprise and shops in providing technical issue resolution for enterprise customer locations.
This person will be interacting with the Partners' teams' very extensively. Robust, flexible and state of art fiber and microwave transmission network operations & delivery is the essence of the role.
Key Accountabilities
Enterprise microwave and fiber link network operations:
Preventive and corrective Maintenance of microwave access & BB network to meet required link / network reliability criteria.

Study the new site's requirements and prepare connectivity plan.
Take inputs for new customer integration and expansion from enterprise project team and implement expansion of transmission links / network.
Last mile PTP and PMP maintenance for enterprise customers:
Analyse monthly and escalate any frequency interference cases as & when reported or noticed.
Redundancy & protection resilience tests:
Ensure network redundancy & reliability better than 99.999%.

This should include expansion of existing network and planning of new routes as well.
IP Network including IPRAN
Regulatory Compliance:
Sound knowledge of local regulatory requirements regarding frequency spectrum use.
Last mile, access & backbone network including link engineering. Validation of LOS reports and ATP documents. Preparation of feasibility reports as required from time to time. Carry out sample checks for LOS reports and ATP documents.
Good Technical Knowledge:
Must know in-depth knowledge of transmission technologies like microwave, Fiber networks, DWDM, SPDH/SDH, ASON, VSAT, MPLS, Data communications, etc.
Vendor partner governance.
Preparing RFP & Technical specifications
Close interactions with internal departments like Enterprise project, enterprise sales, deployment, and MS operations.
Bandwidth and capacity planning & management. Monthly monitoring of traffic, utilization and keep optimizing the links to ensure each links have sufficient capacity to carry traffic, where congestion exists, the network planning team be engaged.
Adherence to the local regulatory requirements wrt frequency spectrum usage.
Operations OPEX preparations, progress monitoring and tracking for Fiber and microwave expansions involving enterprise operational issue resolutions.
Day to day monitoring of KPIs of transmission network to ensure that the reliability is as good as it was planned.
Regular meetings with partners and other stakeholders.
Educational Qualifications & Functional / Technical Skills
Bachelor of Engineering Degree in Electronics & Communication
Sound knowledge of Transmission of Mobile & Enterprise Network – Operations
Analytical and Presentation skills
Relevant Experience:
Must have 5 – 7 years relevant experience in Operations of transmission networks domain
Other requirements:
Logical decision making abilities.
Flexible and dedicated.
Ability to innovate and deliver value to business.
Ability to manage an outsourcing partner to effectively deliver on SLAs.
Impeccable integrity and character
Go-getter
Attributes:
Transmission (Microwave, satellite and Fiber) technologies available from various vendors
Routers, switches, aggregators & protocols
IPRAN, IP networks, LAN, WAN
Bandwidth & capacity management
Technologies for Last mile connectivity
Various interfaces
MPLS / DCN network
Should have knowledge of local geography, regulatory & customers
Leadership & entrepreneur skills
How to Apply
Interested and qualified candidates should:
Click here to apply online
Note
Please note that due to the high volume of applications received, only shortlisted candidates will be contacted.
Airtel is an Equal Opportunity Employer and is non-discriminatory on the basis of race, gender, disability, ethnic grouping.
Company: International Breweries Plc 
Job Title: Performance Planning Manager
Job Purpose
The key purpose of this role is to highlight and monitor trends, opportunities and inhibitors to ABInBev performance to the business and to assist in decision making within the BU.
To also develop opportunities in the Sales space and to pilot and then retrofit opportunities into class of trade for ongoing business as usual.
Responsible to capture market growth opportunities by having a clear pricing architecture that identifies relative brand positioning, leveraging pack opportunities and planning, coordinating & implementing effective Price Change execution at Region/Country, Brand, Pack and Channel level.
Key Roles and Responsibilities
Annual Plan/Budget:
Adhere to deadlines, milestones and submission of the BU PPM  team
Lead the ZBB budget process for the region and ensure all guidelines, templates and timelines are adhered to
Support the completion of the CAPEX budget as required
Recurring control of all ZBB transactions, alongside Procurement and package owners.
Recurring control of all ZBB transactions, alongside Procurement and package owners.
Commercial project management and owner of milestones follow-up.
Monthly Process Reporting/Analysis/ Review/LE:
Responsible for the preparation of a full year forecast outlook (LE) for the region
Identify opportunities to continuously improve results
Identify risks, respective route causes and identify gap closing action plans
Consolidate and report LE on a monthly basis to the BU PPM team
Monitor coherence between Budget, CAPEX, and ZBB performance of the region.
Manage Relationship with Network of Capability Centre (NoCC) for outsourced activities
Responsible for monthly and year end closing activities
Ad Hoc:
Define recommendations to support Senior Management decisions.
Manage projects as required; participate in ad hoc projects
Perform detailed analyses to determine cost opportunities
Perform strategic studies to streamline the business.
Ensure the application of coherent definitions and reporting requirements
Mediate on behalf of Regional PPMs performance (P&L) issues/ conflicts across functions.
SPOC for the Regional sales function towards Plant.
Maintain an effective financial control environment at the business
Qualifications and Experience
Relevant University Degree
5 years + relevant experience
Experience within FMCG environment
Key Attributes and Competencies:
Strong organizational and problem-solving skills plus an ability to balance multiple priorities.
Ability to work independently and create and implement processes.
Proficiency in computer software: Excel, MS Office, SAP
Ability to analyze information and make recommendations for decision making
Self-starter and independent worker
Attention to detail
High energy levels
Results focused
Action oriented
 Method of Application
Interested and qualified candidates should:
Click here to apply online
Note
AB InBev is an equal opportunity employer and all appointments will be made in-line with AB InBev employment equity plan and talent requirements.
We are a company that promotes gender equality. Internal applicants require Line manager approval.
Please note that only shortlisted applicants will be contacted.
The advert has minimum requirements listed. Management reserves the right to use additional/relevant information as criteria for shortlisting.
 E. HEALTH
Company: Palladium
Job Title: Data Analyst – Task Order 7 – FCT – copy
Project Overview and Role
Palladium seeks 3 Data Analysts for the five-year, USAID-funded Nigeria Integrated Health Program (IHP) – Task Order 7 – FCT.
The goal of IHP is to contribute to state-level reductions in child and maternal morbidity and mortality and to increase the capacity of health systems (public and private) to sustainably support quality PHC services.
The purpose of Task Order 7 is to implement priority primary health interventions FCT to strengthen the state government area (LGA), and ward level health systems.
The objectives of the program are:

Strengthen systems supporting primary health care (PHC) services
Improve access to PHC services; and
Increase quality of PHC services. Strong engagement and collaboration with state government is expected throughout the program.

Task Order 7 will coordinate closely with other USAID activities and other development partner programs in the state.
USAID will intentionally overlay this activity with other Mission programming to increase Government of Nigeria (GON) resources for PHC services, increase demand for PHC services, and improve access to essential commodities.
The activity is expected to collaborate closely with those other implementing partners and will not undertake any activities already implemented by other USAID programs.
Primary Duties and Responsibilities
Responsible for monitoring, analyzing, and reporting HMIS data;
Analyzes and troubleshoots HMIS user issues to implement a resolution or escalate the case to Pathways staff;
Provides ongoing training and technical assistance to HMIS users via email, phone, and webcast, and on site as appropriate;
Leads the development and implementation of data quality, management, and analysis plans;
Provides on-site data quality assessment of LGA, health facilities, and others by assisting with implementation planning, including data entry process improvement;
Prepares regular and ad-hoc reports, analysis, presentations, charts, graphs, and other documents as assigned;
Performs data quality checks and monitors for gaps.
Required Qualifications
The Data Analyst will have some experience and up-to-date knowledge and skills in MIS and M&E for health systems and healthcare provision.
S/he must be familiar with the HMIS data context at the State level and working with health facilities and LGA for data collection, reporting and use.
S/he should have experience with USAID / International donor programs.
Additional qualifications include:
A Bachelor's Degree / HND in Demography, Statistics, Information Technology, Public Health Information Management or related field.
Minimum of 3 years of working with HMIS for public health
Experience in using NHMIS Tools and DHIS2
Competency in MS Word and Excel. Experience using statistical software a plus
Good oral and written communication skills
Experience in facilitation of training workshops and onsite mentoring of health workers
Fluent in English (written and oral communication) and Hausa
How to Apply
Interested and qualified candidates should:
Click here to apply online
Company: Reliance Health
Job Title: Senior Product Marketing Manager
Description
We are looking for an experienced Senior Product Marketing Manager to manage our market research, and competitive intelligence function, as well as guide and drive our go-to-market strategy.
You are responsible for developing a product positioning and messaging framework. You will work closely with our product, sales, and customer success teams as well as the rest of the brand and growth team members to ensure that every element of our product marketing follows a consistent and compelling narrative. While continuously conducting customer and market research to optimize the messaging.
You will have an excellent understanding of our ICP (ideal customer profile) and personas. You will always be actively working with the rest of the growth and brand team members, as well as sales and customer success teams to ensure our ICP and persona have been put to use in our targeting, messaging, sales collaterals as well as sales pitches.
You will work to stay updated on the latest market trends, and competitor landscape and will regularly inform and educate the rest of the businesses on any changes.
As well as conducting regular customer interviews to stay on top of our customers' needs, demands and sentiments.
You are obsessed with data (both quantitative and qualitative) and will always be exploring new ways to understand the market and our existing customers to keep the business stay informed.
You are a positioning and messaging all-star who loves collaborating cross-functionally. You are an intuitive storyteller who has the ability to abstract insights out of data. Your success will drive our pipeline creation as well as product adoption.
Responsibilities
Work with customer success teams to conduct customer interviews and research
Work with the product team to conduct market research and competitive analysis
Work with cross-functional teams to develop messaging and positioning for our products.
Work in collaboration with the product team to conduct feature testing, product soft launches, and pilot programs
Conduct monthly Won/Lost analysis for new & existing business and inform the rest of the revenue teams on findings and translate insights into actional GTM items for the rest of the G&B team.
Work with cross-functional teams to develop compelling competitive materials and differentiated product marketing experiences that help us convey our message to the market.
Translate our messaging and positioning into sales and marketing collaterals
Bridge the product organization with demand generation and the rest of the marketing team, keep them informed with product updates, new roadmap, as well as potential new market expansion plan
Project managing new market launches in collaboration with cross-functional teams within the business.
Requirements
3+ years product marketing experience within tech or SaaS space
7+ years of working experience within a B2B business.
Experience with qualitative and quantitative research, as well as conducting customer interviews and market research.
Experience working with and analysing data.
Advanced level in Excel.
Ability to conclude and tell stories via data.
Have a start-up mentality, committed to excel with energy and endurance
Have superior organisational skills, prioritise ruthlessly
Work with cross-functional teams, high integrity and great follow-through on tasks
Be flexible, fearless and excited to help build something awesome and share it with the world.
Benefits
Join a market leader within the Insurance space
Attractive Salary & benefits
Unlimited leave days
Fantastic work culture
Work and learn from some of the best in the industry
Great work-life balance
Method of Application
Interested and qualified candidates should:
Click here to apply online
MID-LEVEL JOBS
Mid-Level Jobs at: Ascentech Services Limited, PalmPay , Tempkers Limited, Proxynet , May & Baker Nigeria Plc.
A. SALES/MARKETING
Company: Ascentech Services Limited
Job Title: Marketing Manager (Fragrance)
Job Description
The Marketing Manager (Fragrance) manages the day to day marketing activities of the organisation and long term marketing strategy for the company. Job duties are but not limited to;
Responsibilities
Prepare, implement, marketing plan, programme and budget both short and long range to ensure profitable growth
Formulate and execute category brands and portfolio strategy for both new and existing products
Execute all communication initiatives
Collaborates with the MD in establishing and recommending the most realistic sales goals for the company.
Manages an assigned geographic sales area or product line to maximize sales revenues and meet corporate objectives.
Establishes and manages effective programs to compensate, coach, appraise and train sales personnel.
Handling all activations (street activation, social media activation, billboards etc)
Digital marketing
B2B experience
Handling deals with local agencies
Work with communication agencies, associates, consultants and all external and internal stake holders to deliver the right marketing mix to consumers/shoppers in keeping with the organizational goal
Lead ideation and innovation effort that meets business and brand objectives.
Lead all consumer/shoppers and market research initiatives
Analyse consumer trend, category and market dynamics, internal data and competitive intelligence thereby influencing organization and category strategy
Develop deep understanding of consumer/shopper motivation and reflect this in all products communication that emanates from the company
To be responsible for developing and maintaining sales and marketing strategies to meet agreed company objectives.
To evaluate customer research, market conditions, competitor data and implement marketing and sales plan alterations as needed.
Requirements
HND / BSc in relevant discipline
5-6 years working experience in the Beauty and fragrance Industry.
B2B experience
Digital Marketing experience
Proximity to Festac is an added advantage
Effective organisational skills
Team working skills
Interpersonal skill
Method of Application
Interested and qualified candidates should send their Resume to: cv@ascentech.com.ng using the Job Title as the subject of the mail.
Company: PalmPay 
Job Title: Business Development and Sales Executive
Job Purpose
The role is to be single point responsible and accountable for Business Development in the Nigeria and other west African countries.
Responsibilities
Single point accountable and responsibility for Business Development activities of Paras energy in Nigeria.
Ensure pipeline development as well as convert maximum possible leads into last mile opportunities
Achieve a booking as well as margin targets in the region.
Analyze and propose commercial terms to prevent and mitigate contractual risks.
Responsible for client relationship management, from lead development to project handover to post project feedback.
Develop and manage key accounts.
Requirements
Bachelor's Degree
2 – 4 years of related experience
Experience in Solar Development, Engineering, Procurement & Construction ("EPC"), Operation & Maintenance ("O&M")
Clarity on fundamental engineering concepts
Ability to manage work with travel.
Method of Application
Interested and qualified candidates should
Click here to apply online
 3. Company: Tempkers Limited
Job Title: Digital Marketer
Job Description
We are searching for a highly-creative digital marketing manager to lead our marketing team. in this position, you will be responsible for all aspects of our marketing operations.
Your central is to help grow our brand's influence locally while also increasing brand loyalty and awareness.
Duties and Responsibilities
Designing and overseeing all aspects of our digital marketing department including our marketing database, email, and display advertising campaign.
Developing and monitoring campaign budgets.
Planning and managing our social media platforms.
Preparing accurate reports on our marketing campaign's overall performance.
Coordinating withadvertising and media experts to improve marketing results.
Identifying the latest trends and technologies affecting our industry.
Evaluating important metrics that affect our website traffic, service quotas, and target audience
Working with your team to brainstorm new and innovative growth strategies.
Overseeing and managing all contests, giveaways, and other digital projects.
Requirements and Qualifications
Bachelor's Degree in Marketing or a relevant field.
A minimum of 5 years experience in a digital marketing advertising positions.
In-depth knowledge of various social media platforms, best practices, and website analytics
A solid understanding of HTML, CSS, and JavaScript is required
Highly creative with excellent analytical abilities.
Outstanding communication and interpersonal skills.
Up to date on the latest trends and technologies in digital marketing.
Method of Application
Interested and qualified candidates should send their Application / CV to: applications@tempkers.com using the Job Title as the subject of the mail.
4. Company: Proxynet 
Job Title: Sales Manager
Job Summary
We are looking for a competitive and trustworthy Sales Manager to help us build up our business activities by implementing a strong and sustainable sales strategy.
Ultimately, you'll help us meet and surpass business expectations and contribute to our company's rapid and sustainable growth.
Responsibilities
Conduct market research to identify selling possibilities and evaluate customer needs
Cultivating relationships with a wide variety of key decision-makers.
Continually conduct a peer analysis on operations and performance of peers in the industry, and proffer ideas that will ensure the organization's continued relevance in the market space.
Position our services and solution in the market space.
Initiating and expanding on associations with high-priority accounts
Conducting face-to-face discovery and sales meetings
Performing sales prospecting activities on a routine basis.
Requirements
Sc / HND in Business Administration or related field
Experience in Sales
1+ years of recent consumer-based experience
Proven experience as a Sales Executive or relevant role
Thorough understanding of marketing and negotiating techniques
Fast learner and passion for sales
Self-motivated with a results-driven approach
Proven successful sales background
Financial sales in education, trading services, and related product knowledge
Excellent written and verbal communication skills.
Method of Application
Interested and qualified candidates should send their CV to: paschalinea@proxynetgroup.com or ispace@proxynetgroup.com using the Job Title as the subject of the email.
5. Company: MANO Africa
Job Title: Head of Retail – Africa Operations
 Job Purpose
As Head of Retail, you are responsible for overall success of all the retail operations of MANO, which includes meeting your financial and service targets.
You are responsible for maintaining standards – including all Health & Safety practices and procedures, maximising margin potential and identifying and implementing new products and service offers, whilst maintaining the highest level of service.
The candidate can be located in either of the locations: Dubai, Beirut, Lagos, Luanda
Job Duties
Develop and implement commercial strategies according to company goals and objectives aiming to accelerate growth
Conduct market research and analysis to create detailed business plans on commercial opportunities (expansion, business development etc.)
Understand the requirements of existing customers to ensure their needs are being met
Act to acquire new customers and manage client relationships (new and existing)
Collaborate with and coordinate diverse teams (marketing, sales, customer service etc.)
Build and maintain profitable partnerships with key stakeholders
Monitor performance of commercial activities using key metrics and prepare reports for senior management
Assist in setting financial targets and budget development and monitoring
Plan and oversee MANO promotional events or displays
Keep abreast of market trends to determine the need for improvements in our Warehouses and MANO
Analyze sales and revenue reports and make forecasts
Ensure the store fulfils all legal health and safety guidelines
Provide cost & sales analysis on all retail stock offering
Maintain your departmental KPI's
Implement cyclical displays to support all in-house promotions and events
You are responsible for liaising with Marketing and Sales to initiate and implement promotions and events within the Centre
Liaise with Marketing & Sales for promotional requirements
Liaise with Marketing & Sales to create promotional offers
Assist with the development of annual In-house promotion calendar within the retail remit
Assist with the development of marketing collateral to support in-house promotions
Maintain an overall 95% client satisfaction rating for all team members
Requirements
BSc / BA in Business Administration, Sales or relevant field; MSc/MA is desirable
Proven experience as Head of Retail, Retail Manager or in other related managerial position
The candidate can be located in either of the locations: Dubai, Beirut, Lagos, Luanda
Knowledge of retail management best practices
Outstanding communication and interpersonal abilities
Excellent command of English is a must
Excellent organizing and leadership skills
Commercial awareness
Experience in the e-commerce, groceries industry is a plus
Analytical mind and familiarity with data analysis principles
Excellent knowledge of retail management software (e.g. MS RMS)
How to Apply
Interested and qualified candidates should:
Click here to apply online
B. FINANCE/DIRECTOR
Company: LifeBank
Job Title: Finance Representative
 Job Description
Function of the Role:
The finance representative is responsible for maintaining the financial and accounting function. He or she will be tasked with maintaining cash controls, Prepayment & Accruals, Managing the company's operating expenses.
Key Responsibilities
Petty cash management
Ensure weekly deposit of all cash transactions from all cities
Ensure bank reconciliations are performed on a weekly basis
Responsible for filling of all cities sales and payables transactions invoices
Verify accuracy of all issued transaction invoices
Responsible for invoicing clients at the end of each month
Responsible for all Payroll compliance related tasks , staff hmo and asset insurance.
Filing of all relevant company documents
Work on other tasks as assigned by team lead
Work Environment:
Work in the office
Work with computers
Will be required to write reports
Would be required to handle cash
Reporting Relationships:
Will report to the Finance Lead
Requirements
Educational Qualification:
BSc / HND in Accounting or other related disciplines.
Experience:
1-2 years experience in a similar role
Skills and Abilities:
Have good communication skills
Strong attention to details.
Be persuasive, persistent and patient
Be able to cope with pressure
Be flexible and adaptable
Have a mature personality
Have good organizational and administrative skills
Have good IT skills
Be able to work to deadlines
Personal Attributes:
Must have a high degree of integrity and accountability
Ability to work well with others
Reserved and introspective
Have a deep desire to work in the start up industry
Technology industry awareness
Highly organized and detailed
Passion for people
Method of Application
Interested and qualified candidates should send their Resume to: team@lifebank.ng using the Job Title as the subject of the email.
  2. Company: African Development Bank Group
Job Title: Principal Renewable Energy Investment Officer (Equity)
 The Complex
The Vice Presidency for 'Power, Energy, Climate and Green Growth' is a Sector Complex focusing on the Bank's Ten Years Strategy, High 5s priority of "Light up and Power Africa". The complex's objectives are (i) to develop policy and strategy; (ii) to provide deep sector technical expertise to the Regions by gathering pool of experienced individuals who can be consulted for their expertise on complicated transactions; (iii) to develop new financing instruments; (iv) to act as spokesperson to represent the Bank with external stakeholders on all aspects of "Light Up and Power Africa".
The Complex will focus on areas of Power systems, policy and regulation, renewable energy; and, Climate and Green Growth.
The Hiring Department
The Sustainable Energy Fund for Africa (SEFA) is a multi-donor Special Fund managed by the African Development Bank. It provides catalytic finance to unlock private sector investments in renewable energy and energy efficiency. SEFA offers technical assistance and concessional finance instruments to remove market barriers, build a more robust pipeline of projects and improve the risk-return profile of individual investments.
The Fund's overarching goal is to contribute to universal access to affordable, reliable, sustainable, and modern energy services for all in Africa, in line with the New Deal on Energy for Africa and Sustainable Development Goal 7.Established in 2011 in partnership with the government of Denmark, SEFA has since received contributions from the governments of the United States, United Kingdom, Italy, Norway, Spain, Sweden, and Germany, and also from the Nordic Development Fund and the Global Energy Alliance for the People and Planet.
SEFA in anchored in the Renewable Energy and Energy Efficiency Department (PERN).
The department has the broad objective of promoting the development of renewable energy – both large and small scale – and promoting energy efficiency along with clean cooking.
More specifically, the department is mandated to (i) function as a one-stop source / hub for renewable energy programmes/projects, energy efficiency and clean cooking (ii) focus on "enabling market development" with an emphasis on developing new approaches / areas (e.g. mini-grid programmes, thematic or country focused funds) and play a lead role in establishing region- or country-specific programmes (iii)  mobilise concessional resources as part of the structuring of blended finance finance solutions for projects and programmes.
The Position
The Principal Renewable Energy Investment Officer (Equity) will support and assist across a range of activities linked to the origination, financial structuring, and implementation of renewable energy investments – with a focus on equity and quasi-equity instruments – and support the implementation of SEFA private sector activities and initiatives.
The job holder will focus on (i) the identification, appraisal, and implementation of renewable energy projects or initiatives, such as corporate platforms, equity and debt funds; (ii) leadership and/or support to the implementation of SEFA blended finance transactions; and (iii) portfolio management of projects and fund investments under the responsibility of PERN and SEFA; and (iv) support to any other priorities assigned by management.
Key Functions
Under the overall supervision and guidance of the Division Manager – Renewable Energy Funds, the Principal Renewable Energy Investment Officer will perform the following:
Support the identification and development of a robust investment pipeline, with a focus of financial intermediaries in the equity and debt space covering both grid-connected and decentralized renewable energy projects.
Lead the preparation, due diligence/appraisal, negotiation/closing, and supervision of renewable energy investments, with a focus on equity and quasi-equity instruments.
Develop innovative financial structures for complex transactions, including through the blending of concessional/climate capital with commercial funding.
Support the development of financial solutions and instruments to overcome identified bottlenecks to the scale-up of renewable energy in Africa.
Build and maintain strong relationships with clients, especially regional renewable energy and energy access developers and sponsors, utilities, corporates, banking and multilateral partners and government officials to develop specific investment opportunities.
Supervise existing portfolio of investments in closed-ended equity and debt funds, ensuring strong synergies with Bank activities at the country and project levels, including co-financing opportunities.
Lead/Participate and manage project teams, mentor and develop junior staff, advise management, share knowledge and ideas, to ensure strong and effective internal cooperation and delivery of results.
Perform any other duty assigned by the Division Manager or Director.
Competencies (Skills, Experience and Knowledge)
At least a Master's Degree in Economics, Finance, Business, Engineering, Energy and a professional qualification such as Chartered Financial Analyst (CFA), Chartered Accountant (ACCA) or related subjects.
Have a minimum of six (6) years professional experience at project level, broad knowledge of various energy sub-sectors, including renewable energy technologies and business models.
Deal structuring and closing experience with investing through intermediaries, notably private equity funds, debt funds and commercial Banks.
Experience in Multilateral or Development Bank / Development Financial Institutions operations, preferably in an African context (added advantage).
Experience in climate finance mobilization and blended finance structures and solutions.
Full knowledge of the principles of project cycle management and project implementation;
Strong interpersonal and client orientation skills, with proven experience in building and managing teams.
Ability to communicate orally and in writing effectively in French or English, with a good working knowledge of the other language.
Method of Application
Interested and qualified candidates should:
Click here to apply online
Note
This advertisement is posted by the African Development Bank (AfDB) on behalf of the Sustainable Energy Fund for Africa (SEFA) which is the employer for this position. engagement as staff of SEFA does not offer any expectation for future employment as staff in the AfDB.
Should you encounter technical difficulties in submitting your application, please send an email with a precise description of the issue and/or a screenshot showing the problem to: HR Direct HRDirect@AFDB.ORG(link sends e-mail)
3.  Company: MTN Nigeria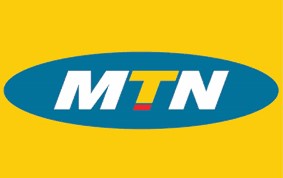 Job Title: Senior Manager – Network as a Service, Enterprise Business
 Mission
Develop and operationalize the long-term strategy for the NaaS function, ensuring all activities undertaken in the unit are aligned to the successful delivery of the business strategy.
Identify and implement improvements to systems and processes to maximize revenue and optimize costs across the NaaS portfolio, including national roaming and MVNO products.
Description
Develop and execute strategic marketing plan and programs to achieve set targets for profitability, revenue, value and market share, retention churn, etc.  (short-term and long-term).
Ensure that operational targets are aligned to business strategy and that long term (1-2 years) implications of actions have been considered in terms of viability of the business from a broad perspective.
Develop expertise regarding the global carrier marketplace and the economic impact of carrier initiatives to ensure MTNN is aligned to industry best practice.
Consider the impact of solutions on other areas of the business, as well as on the interdependency of units.
Drive best practice, continuous improvement and innovation at process and procedure level within the Carrier Services function.
Construct, implement and fine-tune methods, processes, policies and systems to enhance effectiveness and meet organizational goals.
Set objectives and targets for Carrier Services team in alignment with business strategy, considering the long term (1-2 years) implications of actions from a broader perspective.
Implement actions and plans to ensure fulfilment of the Carrier Services objectives, liaising with relevant areas of the business and internal and external stakeholders involved when necessary, to ensure delivery of required solutions, customer experience and SLAs. Initiate corrective actions where applicable.
Liaise with Strategy and Business Departments to define targets, provide input and discuss all carrier services issues with the business plan.
Participate in negotiation of Interconnect, Facilities Leading and other wholesale contracts to ensure compliance with business strategic objectives.
Manage and resolve all competition complaint issues.
Liaise with Strategy and Business Development to receive mid- to long-term business ambitions in terms of carrier field and to receive business plan impact analysis of regulatory economic issues.
Represent MTN at relevant forums and conferences.
Identify and analyze new and emerging trends and understand their impact on needs for the future.
Develop long-term forecasts and predictions (2-5 years).
Identify, analyze and facilitate business growth through alliances and association marketing approaches.
Lead and facilitate the discussion and negotiation of strategic issues with the senior leadership team across the organization and provide high-level strategic advice and guidance that relates to the business.
Lead the NaaS team, ensuring all team members are acting in accordance with the strategy, and are motivated to succeed.
Coach and train direct reports to ensure understanding of the objectives and goals of the department, awareness of set targets/requirements and regularly review their training needs.
Requirements
Education:
First Degree in Finance, Business Administration, or any relevant discipline.
Master's in Business Administration is advantageous.
Fluent in English and language of country preferable.
Experience:
9 – 17 years' experience which includes:
Manager track record of 5 years or more; with at least 3 years in relevant sector/industry.
Minimum of 5 years proven track record in B2B sales environment, planning, execution and leading new business strategies.
Worked across diverse cultures and geographies advantageous.
Experience in business case & strategy development and implementation.
Relevant experience in Business Development.
Method of Application
Interested and qualified candidates should:
Click here to apply online
4.  Company: WorkForce Group
Job Title: IT Finance Officer
 Job Description
The Analyst will ensure that all vendor invoices are reviewed and processed within SLA and advise the vendors/business owners with payment evidence upon completion.
Qualification and Experience
HND / B.Sc minimum of Lower Credit / Second class lower in related discipline.
0 – 2 years relevant experience.
Skills Required / Person Specification:
Excellent Written and Verbal Communication.
Finance Analysis
Reporting and documentation
Proficient in use of Microsoft Office Tools (MS Excel, MS Word, MS PowerPoint)
ITIL/ISO 20000 (Added advantage).
Method of Application
Interested and qualified candidates should send their CV to: recruitment@workforcegroup.com using the Job Title as the subject of the mail.
5. Company: Google
Job Title: Director, Large Customer Sales, West Africa
 About the Job
This role offers the opportunity to lead Google's business in West Africa and to help users make the most of the web. Reporting to the Managing Director, SubSaharan Africa (SSA), you will be a member of the SSA Management Group and expected to contribute to the strategy and business development of the region. In this role, you will lead a commercial team.
You will also be a leader across various functional teams and represent all aspects of Google in Nigeria and to other West African countries. You will drive how businesses, government, and consumers view Google. You will educate and persuade customers to embrace Google's advertising products and technologies. You share the opportunities and challenges of the market, and advocate for the priorities for products. You will set transparent objectives, collaborate with product/functional counterparts and deliver together.
You will anticipate how decisions are made, explore and uncover the business needs of Google's key clients, and understand how product offerings can grow business. You will set the roadmap and the strategy for how advertising can reach users.
Our Large Customer Sales teams partner closely with many of the world's biggest advertisers and agencies to develop digital solutions that build businesses and brands. We enjoy a bird's eye view on the massive transformation occurring as advertising shifts to mobile and online platforms. We're uniquely situated to help shape how companies grow their businesses in the digital age. We advise clients on Google's broad range of products across search, video and mobile to help them connect instantly and seamlessly with their audiences.
Responsibilities
Lead business and commercial operations to deliver business growth, with a focus on large advertisers and agency partners. Build external relationships to open up key business opportunities.
Represent Google in the market beyond business relationships (e.g., media, opinion formers, etc.), and represent Nigeria to Google (e.g., product and policy around business challenges and opportunities).
Align teams around an integrated plan for Google's success in the market.
Qualifications
Minimum qualifications:
Experience in sales leadership driving business development in an organization.
Experience as a Country Manager or within a Leadership role within a regional business.
Preferred qualifications:
Experience working with CEOs of Nigerian and international organizations.
Experience working within cross-functional leadership and in a multinational environment.
Ability to build and sustain a network among business, political decision-makers, leaders, and regulatory bodies on complex policy topics.
Ability to take initiative and deliver goals across media, business, and government channels with relationships within the advertising, technology, and startup sectors.
Ability to work with team to deliver growth.
Method of Application
Interested and qualified candidates should:
Click here to apply online
C. IT/ENGINEERING
1. GUS Consulting Limited 
Job Title: Executive Assistant
Job Description
Job Description includes a broad range of administrative tasks that helps the MD to effectively lead an organisation.
Responsibilities
Essentially the roles involves:
Preparing both complex and non-complex documents such as reports and presentations;
Collecting and preparing information for meetings with staff and outside parties;
Scheduling travels and related logistics arrangements, including booking appointments,
Organising Teams, Zoom or similar virtual meetings and conferences.
Representing the MD in internal and external meetings, events and functions when required
Managing the MD's office
Assisting with special projects and assignments;
Person Specification
Degree or HND qualified in any field and minimum of 3 years experience in similar role or as PA.
Must have good knowledge of Microsoft Word, Outlook, Excel and PowerPoint.
Can work unsupervised, independently and ability to take initiative.
Energetic, digitally savvy and ability to research, analyse and present information in a meaningful way.
Must be reliable, dependable and ability to handle sensitive and confidential information.
Male or Female.
How to Apply
Interested and qualified candidates should send their CV to: recruitment@gusconsulting.com using the Job Title as the subject of the mail.
Note: Only short-listed candidates will be contacted
2. Company: Dangote Group
Job Title: Head, Health, Safety & Environment – Dangote Cement Transport
Job Summary
The Head, Health, Safety & Environment is responsible and accountable for effective management of all health and safety risks associated with all activities in Dangote Cement Transport.
He/ She is to professionally utilize appropriate resources, tools, and techniques to prevent incidents, Road Traffic Crashes, at DCT locations/office, investigate and fellow-up on all incidents. and ensure continuous improvement in health, safety & environment performance.
Key Duties and Responsibilities
Ensure full implementation of both Dangote Group HSSE and the location OH&S policies.
Work closely with the entire DCT management, Fleet Officers, Fleet Managers, and all employees to always ensure safety of employees and safe operation of Dangote trucks.
Regularly liaise with appropriate government agencies e. g The Police and the Federal Road safety Corps ensure collaboration and harmonious working relationship.
Develop a system to manage and proactively respond to all safety concerns identified or raised by an appropriate person in the Transport organization.
Lead the development, implementation, and monitoring the effectiveness of HE Management System with a view to ensuring all activities in transport are performed in accordance with the best practices, in compliance with appropriate laws, procedures, standards, rules, regulations and legislations.
Coordinate the development of risk assessment & develop risk register for all activities in DCT including route risk assessments.
Coordinate the implementation of Group Transport annual HSE plans and objectives, VFSL demonstration activities.
Promote compliance with the 15 Golden Rules and promote safety culture across board.
In collaboration with other members of HSSE team, develop, maintain, update, and review the risk register regularly, and immediately after an investigation report has been concluded.
Collaborate with all Transport stakeholders to ensure they participate in the HSSE Risk Management process and activities relating to their specific operations.
Key result Area & Key Performance Indictors:
Development and implementation of Risk Register
Provision of direct accident prevention support to DCT fleets
Number of collaborative meetings and fleet safety inspection reports completed.
Requirements
Education and Work Experience:
Graduate in any discipline, preferably in Sciences or Engineering
Minimum of 12 years of relevant working experience as HSSE professional
Professional certificate or diploma in fire, safety, health, or environmental management from a recognized institution is an added advantage e.g., NEBOSH, British Safety Council IDipOSH.
Highly skilled incident management (incident reporting, investigation, analysis and follow up on the implementation of corrective actions).
High experience in the use of tripod beta or any other or root cause analysis tools and techniques will be an added advantage.
Experienced in change management.
Skills and Behaviors:
Highly skilled in incident classification, investigation, and analysis.
Highly skilled in influencing organizational culture change.
Knowledge of fleet safety management.
Knowledge of health and environmental management.
Strong team player and self-motivated individual.
Strong influencing skill and ability to communicate across all levels in the organization.
Ability to positively influence staff and management.
Highly skilled in training, mentoring and development.
Ability to speak Hausa fluently is an added advantage.
Benefits
Private Health Insurance.
Pension Plan.
Paid Time Off.
Training & Development.
Performance Bonus.
Method of Application
Interested and qualified candidates should:
Click here to apply online
Company: Baker Hughes
Job Title: Team Lead, Geomechanics
Job Description
Partner with the best.
The Team Lead, Geomechanics focuses on leading the Geomechanics team in the Sub Sahara Africa Reservoir Solutions (RS) team and reports to the Sub Sahara Africa RTS Director.
The role focuses on leading a team of technical experts in delivering the value proposition of various Baker Hughes (BH) services to clients through Geomechanics projects to advance reservoir performance and find smarter ways to improve their assets.
Responsibilities
As a Team Lead, Geomechanics, you will be responsible for:
Working with the Region RTS Leader and Global Manager – Geomechanics to deliver Geomechanics direct revenue/margin targets and deliver revenue growth through projects and capturing revenue share from pull through activity.
Leading and coordinating multi-disciplinary Geomechanics experts across the Region, providing various reservoir geomechanics technology for optimal project delivery and outcomes.
Providing technical guidance and review of projects for RS resources on various Geomechanics services.
Ensuring team delivers against Region RS KPIs.
Providing strategic Geomechanics inputs to multi-disciplinary projects or opportunities including field development planning; reservoir and well performance evaluation, production forecast and optimization; well planning, construction and delivery.
Promoting solutions from existing technology base, identifying gaps and promoting workflows to meet customer challenges in different geological settings.
Staying up to date on Baker Hughes' technology and services and leverage opportunities to incorporate them in integrated workflows.
Demonstrating compliance to company policies, including HSE compliance.
Requirements
To be successful in this role you will:
Bachelor's Degree in an Engineering / Geoscience discipline.
10+ years in Oil & Gas Industry as a Geomechanics
Demonstrate proficiency in geomechanical model-building, working both individually and as part of multi-disciplined teams.
Have good interpersonal and leadership skills. Have effective problem identification and solution skills.
Demonstrate robust and reliable project management skills.
Significant experience in leading expert teams and through knowledge of Geomechanics capability, operation and value proposition.
Possesses a clear understanding of the oil & gas upstream value chain and client drivers.
Working experience in multiple petroleum basins/provinces worldwide and understand their geological settings and reservoir complexities to help plan and advice on business strategies and identify opportunities.
How to Apply
Interested and qualified candidates should:
Click here to apply online
Company: ABNL Limited 
Job Title: Engineering – Environmental Engineer II
Main Functions
Environmental Engineers plan, design and supervise a variety of industrial activities and processes in oil and gas to prevent, control or remediate potential environmental impacts.
They can specialize in a specific area such as air, water or waste management.
Environmental auditing, testing and regulatory compliance/reporting are key activities in this role. Work may include water and waste treatment, site investigation and remediation where environmental site assessments are completed, and pollution control.
They participate in or lead regulatory processes, such as environmental impact assessments, that review facilities or field operations to ensure compliance with government regulations and permitting conditions.
Tasks and Responsibilities
In addition to Level 1 tasks and responsibilities, Level 2:
Recommend procedures to clean up sites that have been contaminated with harmful materials.
Advise of steps necessary to clean up sites and design cost-effective procedures for site remediation.
Interact with a broad set of internal and external stakeholders
Skills and Qualifications
Bachelor's Degree in Engineering or similar discipline and/or previous experience in a closely related position
Must be familiar with standard concepts, practices, and procedures within particular field.
Exercises strong initiative and creativity within a supported area
Experience in pollution modelling including – dispersion (air or water), dredge plume modelling, oil spills
Strong written and verbal communication skills
Additional Comments for suppliers:
Ensuring regulatory compliance to applicable regulations and management of environmental performance in Upstream Nigeria assets
Method of Application
Interested and qualified candidates should send their CV / Resume to: jobs@abnl.net using the Job Title as the subject of the email.
Company: International Breweries Plc
Job Title: Quality Instrument Technician
Job Purpose
The primary function of this position is to Performs optimization/modifications of process control systems.
Supports the installations of process control systems.
Maintain, calibrate, repair equipment, optimize quality plant equipment and associated devices to ensure plant availability and product quality.
Responsibilities and Accountabilities
Comply with safety, health and environmental procedures and legislation
Maintain safety and housekeeping standards
Locate plant, equipment, spares, and relevant documentation / systems
Plan and prepare the job
Carry out repairs / maintenance
Continuously improve (optimize) plant, process equipment and systems
Operate plant and process equipment
Calibrate instruments
Communicate effectively in teams
Contribute to self and team development
Apply 5S standards and practices in the workplace
Operate and control the process according to SOP's
Conduct autonomous maintenance
Manage quality at source
Improve personal competence and flexibility
Maintain a safe and healthy work environment
Expected Standards:
Analytical ability and attention to detail
Display initiative and ability to interact and influence at all levels of the organisation, within a team environment and with suppliers
Motivated self-starter with high energy levels
Ability to work under pressure and meet deadlines
Good interpersonal and communication skills
Team player.
Qualifications & Experience
Minimum of B.Sc. / HND in Electrical Engineering.
2 Years on the job training with SKAP completed
Traits & Competences Required:
Interpret process description specifications and conduct modifications /optimisations of process control software as per specifications and software standards. Identify process control software deviations and resolve or recommend solutions.
Support the process control software change management process.
Maintain process control software integrity and security.
Support the development of and upgrade preventative maintenance procedures for process control systems.
Identify and resolve equipment malfunctions, working with manufacturers and field representatives as necessary to procure replacement parts.
Maintain working knowledge of new technology instrumentation, software, etc., through reading and/or attending conferences, workshops or other training.
Provide engineering/projects support and recommendations for new and existing equipment about installation, upgrades, and enhancement.
Troubleshoot Quality process control systems when required.
Method of Application
Interested and qualified candidates should:
Click here to apply online
GRADUATE ENTRY JOBS
Company: Sahara Group 
Title: 2023 Graduate Management Trainee Program
 The Program
The Sahara Group GMT Program is a career boost for recent graduates and young professionals who have the potential and desire to become future leaders at Sahara. It's a 9-month program that combines theoretical business know-how with practical application on the job.
The program is largely experiential, focusing on developing meaningful and impactful skills. It includes foundational skills training, assignments and rotations, stretch projects, coaching, and mentoring—ultimately making you globally competitive.
Your journey to being MAD starts here…making a difference in a global environment.
Qualifications & Experience
Bachelor's Degree with a minimum of 2:1 in any discipline
0- 2 years of post-graduate formal working experience
Must have completed NYSC Program (Nigerian Nationals only)
A master's degree from a recognised university and professional qualifications will be a plus
Fluent in English
Ability to speak French is an advantage
Must be 25 years (or below) at the time of application.
Method of Application
Interested and qualified candidates should:
Click here to apply online
Company: Aspom Travel 
Job Title: Graduate Trainee
Requirements
Candidate must possess a B.Sc in any field.
Minimum of 1 year experience.
Candidate must have experience in Microsoft word, excel, and PowerPoint.
Candidate must possess strong learning ability.
Candidate must have good written and oral communication.
Method of Application
Interested and qualified candidates should:
Click here to apply online
Company: Cornerstone Insurance Plc

Job Title: Graduate Trainee
Requirements
First Degree in any discipline with a Second Class upper (2:1) or First class
Must have completed NYSC
0-2 years work experience
Method of Application
Interested and qualified candidates should send their CV to: Gtrecruitment@cornerstone.com.ng using the Job Title as the subject of the mail.
Company: Standard Bank 
Title: Stanbic IBTC Graduate Trainee Program
Job Description
The Graduate Trainee has been designed to build capacity and create a sustainable pipeline in our Griup by developing young, talented, trainied professionals for our future.
It is an internsive program and unique opportunity for young people who are resourceful and passionate about building a fast tracked career and to help us drive our success into the future
Qualifications
Minimum of a Second Class Upper Degree in any course from an accredited institution
Minimum of five credits (Mathematics and English Language inclusive) in SSCE, GCE or NECO
Applicants must have concluded NYSC and must have the discharge certificate in hand
Applicants Date of Birth, Gender, Class of Degree must be clearly stated
Requirements:
Excellent verbal and written communication skills
Leadership skills and assertiveness
Self-motivated
Integrity and Honesty
Passionate about service
How to Apply
Interested and qualified candidates should:
Click here to apply online