Executive Job at United Nations Volunteers, International Rescue Committee, Nokia, Airtel Nigeria, Coca-Cola Company, etc.
A. INTERNATIONAL ORGANIZATION
Company- United Nations Volunteers
Job Title: Community Mobilization Officer
Details
Mission and Objectives:
UNDP is the United Nations largest agency with a mandate to eradicate poverty, through sustainable and inclusive human development. UNDP has been in Nigeria since the country became independent in 1960 providing capacity building and policy development support to the Federal Government of Nigeria in areas of Governance & Peace Building, Inclusive growth, and Sustainable Development.
UNDP continues to support the government in the implementation of development interventions aimed at meeting medium to long term goals enshrined in National and Subnational development plans as well as the Sustainable Development Goals.
The goal of UNDP is to improve the lives of the people of Nigeria, especially the poorest and most vulnerable, and to ensure a future that offers equality, dignity, and opportunity for all. UNDP works in partnership with the federal Government of Nigeria, development partners, UN agencies, civil society and local communities to help identify local solutions to meet global and national development challenges through a range of interventions that combine UNDP's expertise and comparative advantage in the areas of Governance & Peace Building, Inclusive growth and Sustainable Development.
Context
The insurgency driven conflict in the Lake Chad Basin, including Northeast of Nigeria has been longstanding and has caused undesirable consequences in terms of loss of lives, created multi-tiered intergenerational grievances, destroyed socio-cultural and socio-economic systems, and remains a threat to immediate, medium and long-term transformation of the affected territories in Nigeria, including Borno, Adamawa and Yobe States. Borno has seen a significantly higher impact and the insurgency there has gone through a variety of phases and is marked by cycles that are connected with several factors.
By 2021 and into 2022, the insurgency in Northeast of Nigeria had taken an unprecedented turn leading to large number of individuals exiting the conflict and presenting themselves to security authorities, largely in Borno State, but also in neighboring countries.
Moreover, sustaining this momentum of exits presents challenges to effective process of their handling and in treatment of the individuals as is led by government authorities and in ensuring their reintegration into communities amidst an ongoing conflict, an internal displacement situation and significant intergenerational grievances stemming from the longstanding conflict.
As a response to the mass exits, in November 2021, the State Government of Borno, passed a "Policy on Community-Based Reconciliation and Reintegration" premised on the Vision for long term transformation of the State to contribute to peace and stability. Additionally, the Borno State Government has developed and is implementing the 'Borno Model'.
This is a state-led programme for integrated management of those that have exited the insurgency and includes key community level interventions aligned with the CBRR approach on a community-oriented reintegration process while at the same time incorporating targeted reconciliation, healing and long-term transformation perspectives. It is also aligned with the regional priorities under the Regional Stabilization Strategy for the Lake Chad Basin.
UNDP is supporting the Federal and State Government to make operational these approaches as aligned with implementation of the Regional Stabilisation Facility – Nigeria window, which is operating in some of the locations that have been identified for reintegration. This at the same time supporting alignment with the national/international principles and UNDP policy orientations for effective implementation of community-based reconciliation and reintegration.
Given this context, UNDP seeks to engage (3) Community Mobilization Officers to work with UNDP and the Borno State Ministry of Women Affairs and Social Development in data collection, consolidation, monitoring, follow-up, community mobilization, and any other tasks assigned that are aligned to the implementation of core components of the Borno State Policy on Community Based Reconciliation and Reintegration.
Task Description
Under the overall supervision of the Community Engagement Analyst, the Community Mobilisation Officer shall be responsible for data entry of all questionnaires on Community Based Reconciliation and Reintegration (CBRR) collected by the Borno State Ministry of Women Affairs and Social Development, they will work in close collaboration with project staff and be responsible for the provision of the following tasks:
Also Read: Adoption of Energy Transition Is Inevitable – NUPRC Boss Informs Oil Producers
Implementation, coordination and reporting of planned activities in communities;
Community and partnership engagements, advocacy and sensitization on reconciliation and reintegration activities;
Supporting communities and partners in needs assessments and implementing livelihood support activities and initiatives;
Provide training to communities in the defined reintegration pathways and referral mechanisms in communities of return;
Support Ministry of Women Affairs and Social Development in data collection and processing
Requirements
Required Education Level:
Required Experience:
3 years of experience in Community Mobilization, Data and Information Management System or a related field.
Area(s) of Expertise:
Administration, Community development, Communication
Languages:
Hausa, Level: Working knowledge, Desirable
English, Level: Fluent, Desirable
Competencies and Values:
Accountability
Adaptability and flexibility
Creativity
Judgement and decision-making
Planning and organising
Professionalism
Self-management
Method of Application
Interested and qualified candidates should:
Click here to apply online
Note
United Nations Volunteers is an equal opportunity programme that welcomes applications from qualified professionals.
We are committed to achieving diversity in terms of gender, care protected characteristics.
As part of their adherence to the values of UNV, all UN Volunteers commit themselves to combat any form of discrimination, and to promoting respect for human rights and individual dignity, without distinction of a person's race, sex, gender identity, religion, nationality, ethnic origin, sexual orientation, disability, pregnancy, age, language, social origin or other status.
Selected candidates for certain occupational groups may be subject to inoculation (vaccination) requirements, including against SARS-CoV-2 (Covid-19) in line with the applicable host entity policy.
Company: International Rescue Committee
Job Title: Consultant – Monitoring & Evaluation and Learning Assessment of 'From Response to Resilience in Maiduguri'
Background of the Project
In partnership with the European Commission of Humanitarian Aid Operation (ECHO), IRC's Governance sector is implementing a project titled "From Response to Resilience (R2R)"in Maiduguri, Borno State. The project seeks to empower local authorities and three local communities to jointly prepare them for and respond to risks associated with natural and man-made hazards.
In collaboration with local communities and local authorities, the project created and is partially implementing Neighborhood Resilience Plans to help reduce these risks and ensure that the neighborhoods are better able to adapt and grow in the face of hazards.
R2R seeks to address three interlinked problems: (1) the need for state and local authorities to plan for and manage urban risk, (2) the need to enhance community structures and civil society coordination's opportunities to engage state and local authorities and hold them to account, and (3) the need to link up neighborhood-grounded and data-driven initiatives which are inclusive of urban displaced communities with community engagement strategies and city-wide capacities for resilience.
Project staffs have collaborated closely with state and local authorities and local communities to strengthen their capacities to plan for and participate in inclusive, coordinated, and actioned disaster risk reduction plans that address these three interlinked problems.  The timeline for this project is May 2019 to April 2022.
Purpose of Consultancy
The purpose of this consultancy is to design and implement the monitoring, evaluation, and learning assessment of "From Response to Resilience in Maiduguri", as the project nears the competition of a nearly 3-year implementation period on April 30th, 2022.
This evaluation should build from previous data collection and analysis to assess the uptake of knowledge and positive practices for shock response and disaster recovery.
IRC is also seeking to understand the effectiveness of the project's innovative area-based approaches and potential applicability to additional locations in Maiduguri and Northeast Nigeria.
Scope of Work
Desk Review:
Review of ECHO R2R project proposal and MEAL requirements, including initial project terms of references and donor-approved outcome level indicators.
Desk review of existing IMPACT Initiatives evaluation documents and learnings to date, including the research design, data & processing, and outputs for the following assessments: Neighbourhood Delineation (Oct 2019 – Dec 2019), Vulnerability, Needs, and Service Assessments (January 2020 – April 2020), and Durable Solutions Analysis (March 2021 – January 2022).
This task will include: Review of all available documents
Monitoring, Evaluation, and Learning Assessment:
Building from the existing baseline and midline evaluations and in collaboration with the R2R project team and IRC MEAL team, design and execute the methodology for the Monitoring, Evaluation, and Learning Final Assessment.
Evaluate the differences in knowledge and practice related to shock response and disaster recovery amongst civilians in targeted locations and local authorities in Maiduguri.  Differences should be measured against baseline and mid-line data previously collected.
Through participatory infrastructure mapping approaches, map critical services and infrastructure changes in targeted locations. Use of GIS is suggested.
Execute stakeholder analysis detailing perceptions of the effectiveness of the area-based approach activities implemented within the project.  Activities evaluated should include: (1) the City-Level Collaboration Forum, Neighborhood Working Groups, and Community Review Forums; (2) capacity strengthening approaches with state and local authorities to build capacity for inclusive planning, coordination, and action; (3) capacity strengthening approaches with community leaders and representatives to lead and manage risks within their own neighborhood; and (4) actions that strengthen joint planning, coordination, and action between communities and authorities.
Assess the potential of scaling up area-based approaches to other neighborhoods across Maiduguri and throughout Northeast Nigeria, by identifying the action's strengths, weaknesses and limitations. The effectiveness of the approach will be measured through key informant interviews with relevant stakeholders and end-line community engagement mechanisms, such as surveys, FGDs, or town halls.
This task will include:

Determine the appropriate methodology and sampling procedures
Develop/review data collection tools
Undertake field data collection, including training and collaborating with enumerators, as well as subsequent data management and cleaning
Conduct data analysis
Reports:
Produce one comprehensive report that include a presentation of fundings and insight on all assessment topics, identifying crosscutting themselves and outlining progress between baseline and end line values.
This task will include:
Share preliminary report with IRC team as per agreed timeframe.  Finalize the report including clear measurements.
Facilitate a virtual or in-person data validation workshop.
Methodology
The IRC suggests a mixed methods approach, integrating quantitative and qualitative methods, ensuring collection and reporting of corresponding end line data.  Data triangulation and integration including, key informant interviews, focus group discussion (FGD) with communities and local authorities, and direct observations of service delivery points and infrastructure will be very essential.  The consultant is free to suggest an appropriate methodology that fully addresses all ToR requirements.
Deliverables
One comprehensive report incorporating:
End-line summary report outlining differences in knowledge and practice related to shock response and disaster recovery amongst civilians in the 3 targeted locations and Maiduguri government stakeholders.
Infrastructure mapping in targeted neighborhoods
A stakeholder analysis detailing the stakeholders' perception of the effectiveness of the Area Based Approach activities implemented within this action
A summary report outlining the potential, including SWOT analysis of scaling up the area-based approach to other neighbourhoods across Maiduguri and throughout Northeast Nigeria.
Research design, datasets, and all other outputs drafted related to this evaluation.
Qualifications
Consultant Profile:
This consultancy is open to all interested and qualified national and international consultants meeting the under-listed criteria:
At least 5 years proven experience in research, assessments, and evaluations in humanitarian and development programming, preferably in disaster risk management.
In-depth knowledge of quantitative and qualitative research methods.
Excellent analytical, presentation and writing skills in English.
Experience in similar assignments or context in urban resilience programming.
How to Apply
interested and qualified candidates should send their Applications to: nghr.consultantsapplications@rescue.org using the Job Title as the subject of the mail.
The criteria for submitting Expression of Interests are outlined below:
Technical proposal with clear understanding and interpretation of the ToR, including detailed tasks, recommended methodology summary and proposed schedule, relevant experience, how you meet the profile required and details of time required (maximum 2 pages)
Financial proposal, including daily professional fee and any other associated costs for the assignment. The consultant should itemize all costs for the duration of assignment, lumped up costs will not be accepted in the financial proposal. IRC will only cover field related costs while in-country. All costs need to be clearly stated in the bid submission.
CVs of key personnel that will be involved in executing the assignment.
One written samples of relevant past consultancies conducted within the last 3 years.
B. SALES/MARKETING 
Company: Nokia
Job Title: Head of Sales – Nigeria
About the Team
The team you'll be part of:
Our Business Group is a leader in wireless mobility networks and associated services. With more than 3.500 patent families essential for 5G we have a strong 5G portfolio and are a front runner in open and virtualized radio access networks (O-RAN and vRAN).
Responsibilities
What you will learn and contribute to:
Business development across Nigeria Customers by entering in new areas, new customers and support the future existing activities;
In cooperation with MN Product Line and Services Management identifies new business opportunities for products and services, leveraging existing customer relationships and effectively mobilizing resources in own and other teams.
Identify commercial opportunities with existing customers and outside the existing business
Set up target strategies in coordination with the related sales teams;
Develop and prioritize short- and long-term opportunities, providing Mobile Networks solutions for highly complex solutions and exploiting market and technology trends to strongly position and sell the full Nokia MN portfolio.
Ensuring pipeline creation
Aggressively share market requirements and assist with the creation and validation of customer value propositions.
Facilitate the transfer of the new account to the Sales teams
In close cooperation with RBC Technology, proactively manages communications regarding MN Products offering and roadmaps, identifies and solves the associate challenges and thinks beyond existing solutions to create sustainable competitive advantage.
Leads and coaches' Pre-Sales team members as well as specialized / dedicated Account Managers in the specific portfolio to achieve business targets with high visibility.
Requirements
Skills and Experience:
Proven experience and successful track record in Account Manager / Business development role
Minimum of 15 years of total professional experience in the Telecom industry and within the assigned territory
Solid knowledge of Mobile Access products and Services Portfolio
High level of understanding of business financial and reporting governance processes
Strong influencing and negotiation skills at CxO level
Ability to manage complexity, uncertainty and ambiguity; High situational adaptability
Ability to trust, open collaboration and continuous improvement across different organizations.
What we offer
Nokia offers flexible and hybrid working schemes, continuous learning opportunities, well-being programs to support you mentally and physically, opportunities to join and get supported by employee resource groups, mentoring programs and highly diverse teams with an inclusive culture where people thrive and are empowered.
How to Apply
Interested and qualified candidates should:
Click here to apply online
 C. DIRECTOR/FINANCE
Company: Airtel Nigeria
Job Title: Channel Accounting Executive
Job Purpose
Primarily to account for proper shop accounting and inventory control.
Key Accountabilities
Monthly Inventory task:
Prompt collation of stock count report within 48 hours after count.
Ensure compilation of stock variance report for showroom and warehouse within 72 hours.
Ensure prompt resolution of all inventory variances within 15 days after the stock count.
Ensure compilation of stock serials for warehouse and showroom for 25th and 2nd of Every month.
Accounting/GL Hygiene:
100% Daily reconciliation and closure of open items on ERP Vs Distribution Module.
100% application of receipts to invoices.
Ensure 100% reconciliation of legacy unapplied receipts.
Daily review of unapplied receipt and follow up with business team to ensure utilization of receipts.
Shop Reconciliations:
Ensure daily reconciliation of ERC prenup to billing system (SnD).
Ensure 100% reconciliation of showroom deal code accounts.
Educational Qualification
Must have:
A Degree in a related field.
Professional qualification in accounting is an added advantage
Working Experience:
Must have:
1 – 2 year's experience in FMCG & Telecoms with in-depth knowledge of the telecoms industry.
Behavioural and Technical Competencies:
High level of commitment
Good communication skills
Ownership and a positive can-do spirit.
High energy and a good team player.
Ability to multi-task in a fast-paced environment with frequently changing priorities and to meet deadlines under pressure.
Strong financial analysis and reporting skills.
Attention to detail and the ability to translate financial data into usable business intelligence.
How to Apply
Interested and qualified candidates should:
Click here to apply online
Company: The Coca-Cola Company
Job Title: Commercial Finance Analyst
Job Description Summary
Our Financial Analyst III role provides advanced financial support to our business units to function efficiently and effectively, providing the financial understanding on which key decisions are made.
By providing accurate analysis and revealing insights, we add value to core commercial processes and provide the support to our teams to continue innovating and driving results.
We are looking for someone who is results-oriented and has a drive to develop and improve processes through digitalization.
What You'll Do for Us 
Provide leadership, decision support, and analytical resources to deliver on strategic priorities for the division by developing monthly performance and forecasting that allows the business unit to achieve annual business plan.
Develop and present financial analyses and manage P&L responsibility with insights to internal and external clients, identifying contingency plans and gap closures to mitigate risks and accelerate profitable growth.
Maintain adherence to GAAP and compliance with quarterly deadlines and deliverables.
Focus on identifying opportunities for digitization and driving efficiencies with systems and processes.
Highly collaborative, adept and building value-based relationships with sales teams, cross-functional teams, and functional peers.
Drives innovative business improvements by developing ideas and gaining others' commitment, as well as seizes opportunities that can deliver the greatest value while promoting an environment of creative thinking and innovation.
Meets critical objectives while considering the impact of those activities on longer term goals and translates strategic direction into personal actions/plan.
Manages & synthesizes diverse internal and external data sources to identify key brand trends.
Leverages synthesized insights to define key takeaways and recommended action plans to drive profitable growth for customers and The Coca-Cola Company.
Develops and implements scorecards and communication routines against key brands or initiatives.
Qualification & Requirements
Bachelor's Degree Finance, Accounting or related field is required, Master's degree is preferred
3-4 years of experience, ideally in Consumer-Packaged Goods industries
Must possess strong skills in all Microsoft Office applications, as well as excellent communication and interpersonal skills
Knowledge of syndicated marketplace information & data (e.g., Nielsen) are required
Strong data analytical skill is required; must be able to utilize Excel data warehouse by extracting key data and summarize with financial implications for management review
Good knowledge in cost accounting is required
Working knowledge of key internal data resources (e.g., Matrix, MRE, Margin Minder, EVC) is preferred
Experience with collaborating and influencing cross-functional teams is needed
Skills:
Agile Methodologies, Business Intelligence and Analytics, Communication, Data Modeling, Financial Forecasting, General Accepted Accounting Principles (GAAP), Leadership, Microsoft Office, Problem Solving, Project Management, Scorecards, Strategy Development
What We Can Do For You 
Agile & Innovative Software Platforms: Each day we are working to improve efficiency and reporting using top tier platforms which include Alteryx, Power BI, & Tableau.
Collaborative Culture: We work cross-functionally, across business units to ensure you've got the tools, resources and thought-leadership to create the most comprehensive financial business models, which enables us to make sound business decisions.
Global Reach: We have the most advanced financial modeling that allows for global financial analysis which leads the industry.
How to Apply
Interested and qualified candidates should:
Click here to apply online
Company: The British Government
Job Title: Sector Director – Energy
Job Description (Roles and Responsibilities)  
The UK Department for International Trade (DIT) is the UK Government's Department for promoting free trade and open market access, UK exports and investment. In Africa, DIT supports the development of strong, prosperous and peaceful African nations, through trade and investment partnerships delivering mutual benefit for the UK and Africa.
DIT brings together trade policy, promotion, and finance expertise to break down barriers to trade and investment in markets across the world, and to help businesses succeed.
This is a great opportunity to take a leadership role, operating with a high level of autonomy, shaping our work in Africa in renewable energy, a very important sector for the Continent.
The UK offer includes world-class capability in project creation, development, design and execution, in technology and the provision of equipment, in skills and training, in innovation and investment from corporates, and from private equity. Africa's renewable energy needs are huge and the Continent is in need of reliable partners like the UK who can deliver sustainable solutions.
Your job will be to work independently with senior level African buyers and key UK companies. You will help UK firms to create new, and expand existing business, and build up investments in Africa. This includes identifying the very best opportunities in Africa and the right strategies and markets together with UK companies, informing, challenging and helping UK companies at board level to create plans that support new effective market entry, and successful engagements with major projects.
You will guide DIT country teams to understand the UK offer, and help them to evaluate projects in terms of their best alignment to deliver outcomes that match UK interests, and to work effectively in support of UK business interests in their countries.
You will lead DIT's work with the key UK businesses interested in renewable energy in Africa.
You will develop a strong understanding of the current state of energy development in Africa, the greatest opportunities for the UK, identifying new projects on the horizon as well as driving existing projects forward.
You will learn to understand the key barriers to UK trade and investment, and ensure that our work in this area is prioritised effectively, and that adequate action is taken to resolve these barriers.
You will engage UK companies early on when opportunities start to arise in Africa. You will liaise with key buyers, increase their understanding of UK expertise, and help key buyers to engage with UK companies.
You will create and lead a small number of very high quality events that reflect the unique quality of the UK offer in renewable energy, and that advance our interests with key buyers.
The successful candidate will have autonomy and will be expected to bring a step change in UK business, drawing on the full set of tools available, including UK export finance, UK Government capability working with host Governments, and all the UK's private sector USPs, to create partnerships based on sustainable growth in our trade.
This will require strategic thinking, drive, leadership and an ability to understand and link up different tools and approaches, creativity and problem solving in work with stakeholders to ensure the right outcomes are achieved, together with sales and delivery skills in working with key buyers.
The jobholder will join a dynamic team of experts from the private sector, committed to support UK business interests and Africa's economic growth. This is an exciting time to join DIT Africa, as we deliver on our ambition to be Africa's trade and investment partner of choice.
Roles and Responsibilities
What will the jobholder be expected to achieve?
You will lead and deliver DIT Africa's work in the renewable energy sector.
You will create and deliver a sector plan focused on outcomes and with clear priorities, goals, milestones and deliverables.
You will create greater awareness in the UK, organise focused sector events, and provide an evidence-based view of the key areas for UK business engagement.
You will create a pipeline of key projects and opportunities, and ensure there is appropriate and strong support for UK companies in making progress on these projects.
You will lead a pan-Africa virtual sector team working in the sector. You will work together with UK stakeholders to advance your interests.
You will lead this work, securing outcomes through the wider DIT Africa team across the continent, providing them with direction, helping to upskill them, and ensuring a consistent high standard of delivery and service.
You will lead a strong programme of relationship management with major UK companies in the sector.
You will lead accounts at Africa CEO level, working with senior leaders to understand their strategy, priorities and objectives, and market access concerns, delivering additional support for them that matches their needs, helping to realise the best possible opportunities in Africa.
You will deploy support across the full range of DIT and HMG interests (trade policy, market access, export and business support, planning and strategy development, and new investments).
You will also create your own relationships with buyer Governments, and your role will include some occasional travel when conditions permit to African countries.
You will use your own experience of business to role model and secure better services for UK business among the DIT Africa family. You will have autonomy to drive forward our work in this key sector, helping country teams in DIT Africa to find new opportunities, develop new deals, resolve problems, and win projects
Resources managed (staff and expenditure):
Team of 10 advisers, who you will matrix manage in coordination with their Country Directors.
Operational budgets for travel and subsistence, and marketing and communications.
Essential Qualifications, Skills and Experience
Undergraduate Degree or other relevant professional qualification relevant to energy.
Knowledge of renewable energy projects, having worked in the private sector to develop renewable energy projects, with at least ten years of experience working on energy, preferably in multiple markets in Africa, not just one.
At least 5 years' experience in leading teams at a senior level within a private sector business, operating with autonomy to deliver success and project impact.
Experience of working with government departments in Africa at a senior level to secure progress on renewable energy projects
At least 5 years of leading the development of new areas of business in Africa for international companies, or at one of Africa's most successful private sector firms
Proven track record of cross-team collaboration
A positive, resilient, flexible and adaptable "can-do" attitude that can see a way through challenges.
Desirable qualifications, skills and experience:
Knowledge of the UK, a keen interest in sustainable development.
Required behaviours:
Making Effective Decisions, Managing a Quality Service, Leadership, Working Together
Salary
USD 4,837.39 (gross monthly)
Other benefits and conditions of employment:
Learning and development opportunities (and any specific training courses to be completed):
You will have access to the full suite of DIT and FCDO learning and development opportunities including the FCDO's Diplomatic Academy, training in the UK, and will be encouraged to join DIT's trade profession. We also provide regular in-house learning opportunities and are committed to supporting further academic opportunities.
Our staff who demonstrate great leadership potential are encouraged to apply for the FCDO's pan-African Emerging Leadership Programme.
Also Read: Nigeria and its conspiracy theories
How to Apply
Interested and qualified candidates should:
Click here to apply online
Additional Information  
Please check your application carefully before you submit, as no changes can be made once submitted.
Employees recruited locally by the British Deputy High Commission in Lagos are subject to Terms and Conditions of Service according to local employment law in Nigeria.
All candidates must be legally able to work and reside in the country of the vacancy with the correct visa/work permit status or demonstrate eligibility to obtain the relevant permit. The responsibility lies on the successful candidate to:

Obtain the relevant permit
Pay fees for the permit
Make arrangements to relocate
Meet the costs to relocation

Employees who are not liable to pay local income tax on their Mission salary may have their salaries reduced by the equivalent local income tax amount.
Information about the Civil Service Success Profiles can be found on this link: https://www.gov.uk/government/publications/success-profiles. Please note:  AA=A1, AO=A2, EO=B3, HEO=C4, SEO=C5
Reference checking and security clearances will be conducted on successful candidates.
The British Deputy High Commission will never request any payment or fees to apply for a position.
Company: Standard Chartered Bank Nigeria
Job Title: Manager, Finance Policy & Operational Risk (Nigeria and West Africa)
The Role Responsibilities
Strategy:
Drive full implementation and adherence to Financial Controls Policy across the West African Cluster (Nigeria, Ghana, Cameroon, Cote D'Ivorie, Sierra Leone and The Gambia) and also serve as a contact point/ Subject matter Expert to the Cost Centre / Account Owners on all requirements of the Financial Control Policy
Drive the GL accounts reconciliation process bank-wide ensuring completeness, timeliness of reconciliations at the right quality and also ensure all material risks are identified, assessed, mitigated, monitored, and promptly escalated.
Foster a culture of risk awareness by communicating clear standards of conduct and driving the message of zero tolerance for operational losses.
Business:
Support the business in minimizing operational risks and losses, and ensure material operational losses are investigated to prevent recurrence per group policy.
Partner with the business and support units on finance operational risk matters to ensure business growth is balanced with risk management and controls
Drive bank wide adherence to reconciliation requirements of the FCP.
Processes:
Support the day-to-day controls & periodic monitoring of activities, timely identification and reporting of significant risks & losses, and effectiveness of risk mitigation actions
Continuously improve the operational efficiency and effectiveness of processes and drive the adoption of standardized reporting across West Africa
Maintain the PeopleSoft Financial Control System to ensure a robust reconciliation environment by ensuring that all accounts are appropriately owned and mapped,
Ensure strong GL controls are in place by ensuring all dormant cost centres and accounts are monitored and closed at the FCP required frequency
Review of Manual Entries in TP Control Accounts
Ensure TP/ GL reconciliations are being tracked and resolved by TP owners
Drive the account maintenance process by ensuring proper FINETL rule engine and PSGL Rule Maintenance
Perform reasonableness review of high-Risk Accounts and ensure prompt escalation of any exceptions.
People and Talent:
Set appropriate tone and expectations in terms of ensuring effective financial controls.
Work in collaboration with all reconcilers, approvers and control partners to ensure that
Serve as Secretary to FORTM and ensure all minutes are promptly circulated and action plans are tracked
Work with the colleagues to deliver specific projects and deliverables, as determined by the Country CFO.
Develop and embed a high-performance culture with specific focus on capability, effectiveness and productivity.
Risk Management:
Responsible for the timely identification, assessment, mitigation, reporting and escalation of all identified Operational Risk exposures. Assist in identification of operational risk for new products and new business, regulatory and thematic risks and implementation of appropriate controls to mitigate those risks.
Execute an effective risk management framework and promote a strong risk management and a compliance culture.
Drive adherence to the operational risk management framework i.e. the identification, assessment, mitigation, control and monitoring of operational risk and control issues. In addition, monitor all material Operational Risk exposures and key external trends in accordance with Operational Risk Policies and Procedures and any directives, policies and procedures
Ensure that material gross and residual risk exposures, control weaknesses, losses and near misses are reported to the FORC and Unit mangers as appropriate.
Responsible for the implementation and execution of the Control Sample Testing (CST) process, sampling and testing the population of controls to ensure compliance with agreed control standards and facilitating the monitoring/collection of any Key Risk Indicators (KRIs) and ensuring that proper action plans are in place for recurring breaches
Monitor and ensure timely completion of ORF checks by the finance Teams, ensure escalation of exceptions noted if any, through appropriate forum
Perform reconciliation on a monthly basis on all Phoenix operational losses versus GL entries to ensure that all losses/recoveries are correct and/or accounted for on both sources and the Bank's books and records.
Governance:
Serve as the Back up to the Functional Operational Risk Manager and Secretary of Functional Operational Risk Committee (FORC)
Assist in managing the Finance Operational Risk Forum (Country, Cluster, Region) by preparing all relevant reports
Ensure absolute adherence to country BAU FCU/OR reporting deadlines and effective business escalation from FORC to the Country Operational Risk Committee (CORC), Process Governance Committee etc.
Create awareness and understanding of the regulatory framework in which the Bank operates and the regulatory requirements and expectation relevant to the role.
Coordinate with Internal and Statutory Auditors in terms of all Financial Control and Risk related activities / framework and ensure all issues identified are promptly resolved.
Ensure that all DOIs within the Finance are updated regularly to comply with the FCP manual.
Manage peer reviews within the finance function; this may involve travel to other markets to conduct such reviews and share best practice
Develop control enhancements to ensure that any known risks are controlled within acceptable boundaries and consistent standards.
Liaise with finance staff as required to ensure that Risk Acceptance Templates (RATs) are completed for material risks or control failures identified and passed to Senior Operational Risk Officer (SORO) for approval before submission to CORC for acceptance.
Regulatory & Business Conduct:
Display exemplary conduct and live by the Group's Values and Code of Conduct.
Take personal responsibility for embedding the highest standards of ethics, including regulatory and business conduct, across Standard Chartered Bank. This includes understanding and ensuring compliance with, in letter and spirit, all applicable laws, regulations, guidelines and the Group Code of Conduct.
Lead the teams in West Africa to achieve the outcomes set out in the Bank's Conduct Principles: [Fair Outcomes for Clients; Effective Financial Markets; Financial Crime Compliance; The Right Environment.]
Effectively and collaboratively identify, escalate, mitigate and resolve risk, conduct and compliance matters.
Key Stakeholders:
Selected partners, including CEOs
Regional and Country Finance Heads
Function Heads
Partners aligned to [product, segment or function] in Risk, Legal & Compliance, Finance and Group Technology and Operations
All Staff with FCS responsibilities across West Africa
Country SORO for all countries in West Africa Cluster
 BORMs for all countries in West Africa Cluster
Country Audit and Compliance Team
Country CIOs.
Our Ideal Candidate
First Degree in BSc. Accounting, Finance, Economics or similar degree
Desirable – Professional certifications in Accounting, Professional Memberships in ICAN, ACCA
Work experience in financial control / operational risk functions of, internal audit of FIs or external audit from Big 4 firms.
Cross team collaboration and leadership experience skills – proactive engagement with various units across different geographies
Languages: English, French.
How to Apply
Interested and qualified candidates should:
Click here to apply online
D. LEGAL/OPERATIONS
Company – Ikeja Electricity Distribution Company
Job Title: Operations & Maintenance Coordinator
Role Purpose
This role is responsible for ensuring efficient operation of the distribution network, with the aim of providing uninterrupted power supply to consumers.
Responsibilities
Ensure that the programme of operation and maintenance of power distribution network in each undertaking are carried out as scheduled
Responsible for supervising the line staff during the maintenance of all lines and Substation within the Undertaking.
Ensure that all faults and complaints are resolved adhering to safety, schedule and quality compliance.
Attend to faults on HT/LT lines and substations, take corrective action to resolve them and ensure, where possible, that they are not repeated in sub stations.
Report and analyse all operations and maintenance related activities in the assigned location.
Comply with Quality Management System / Occupational Health & Safety requirements including objectives and applicable regulations relating to assigned jobs.
Perform other duties as requested by the Undertaking Manager.
Minimum Qualifications
Bachelor's Degree in related Engineering field (Electrical / Electronics / Power) with at least 6 years' experience in the Power Sector.
Post graduate qualification/ degree in power / electrical engineering is an added advantage.
Certifications in Engineering is required.
Professional membership is a requirement (NSE, COREN).
Technical Competencies:
Network Data Analysis Management
Operations & Maintenance Management
Sub-station Planning Maintenance Operation Implementation
High & Low Tension Operation & Maintenance Management
Electricity Industry Regulatory Knowledge
Safety & Health Compliance
Behavioral Competencies:
Communication and Interpersonal Relations
Supervisory/Managerial Skills
Problem Solving and Decision Making
Managing Resources
Business Focus
Method of Application
Interested and qualified candidates should:
Click here to apply online
Company- 9mobile
Job Title: Manager, Field Operations
Job Summary
Manage and oversee all network operation activities of assigned region, ensure strict compliance to guidelines on change execution and manage the regional field operations team to effectively oversee all routine and corrective maintenance.
Principal Functions
Manage the regional access, power, and transmission availability; optimise diesel delivery and consumption, spares and consumables to reduced OPEX as well as effective vendor management, contract enforcement, SLA and penalty application.
Ensure stable, reliable, available, and resilient Transmission back born
Manage quality network growth in assigned region by ensuring there is a good handshake with 9mobile Planning, Implementation, and vendors EOT teams.
Conduct timely and qualitative PAT programs, RFS and PAC and per the approved company process.
Prepare incidence report for top management use, address issues highlighted in the individual cluster weekly report and generate monthly reports to guide management decision making.
Ensure proper audit, inventory and documentation of all sites in the region
Manage the Regional EOT and FMOP bi-weekly and monthly meetings with relevant stakeholders for network availability and team performance improvement
Develop enhanced programs for effective preventive and routine maintenance for all nodes and network element in the region.
Ensure FMOP team supervision, spot checks, confirmation and sign-offs of all JCF to checkmate vendor team for effective execution of the schedule accurately.
Manage change requests, faults escalation and resolution and ensure TTs are correctly/accurately closed through the regional field operations team
Manage the human and material resources across the region and ensure staff development as well as fostering teamwork spirit and effective communication.
Manage and ensure effective and efficient Operations and maintenance activities for the BSCs, MGW& Data centres within your region.
Ensure effective patrol and supervision for the maintenance of DWDM & Metro fibre infrastructure within your region.
Perform any other duties as assigned by the Head, Field Operations.
Educational Requirements
First Degree or equivalent in Electrical Engineering.
Minimum of Six (6) years' work experience with at least three (3) in a supervisory role.
Experience, Skills & Competencies:
Knowledge:
Control Network Technologies.
Radio Access Technologies.
Skills:
Delegation/Supervisory
Influencing and Negotiation
Communication
Teaming
Behavior:
Passion for Excellence
Integrity
Empowering people
Growing people
Teamwork
Customer Focus
Method of Application
Interested and qualified candidates should:
Click here to apply online
Company- African Development Bank Group
Job Title: Regional Non-Sovereign Operations (NSO) Lead – PIVP
The Complex
The Vice Presidency for Private Sector, Infrastructure and Industrialization (VP, PIVP) is central to the Bank's mission of developing the overall private sector across all sectors, deepening the financial sector, improving infrastructure and accelerating industrialization.
The main functions of the Complex are to (i) strengthen the enabling environment for private sector development conducive to inclusive growth and sustainable development, (ii) deepen financial markets, (iii) support the development of reliable and sustainable infrastructure, including urban development, and (iv) place renewed emphasis on industrial and trade performance in support of structural transformation across Africa, which also includes the 4IR and ICT.
The Complex leverages knowledge, co-financing, and partnerships to attract private capital and work with governments on delivering the Bank's development agenda.
Also Read: The Lunch Hour, Professor Chris Ogbechie, Dean, Lagos Business School
The Complex is also responsible for:
Leading 'Industrialize Africa' strategy and co-leading the Integrate Africa one;
Managing the full project cycle in its sectors of responsibilities, from project preparation to completion, for private sector as well as public sector projects, in close partnership with the Regions;
Provide thought leadership in the areas under its remit and related partnerships and initiatives; and (iv) acting as the Bank's spokesperson in these areas.
The Position
The AfDB is looking to recruit a Regional Non-Sovereign Operations (NSO) Lead for each of the five regions – Central, Eastern, Northern, Southern and Western regional offices, and for the Nigeria Country Office. NSO refers to a combination of private sector and state-owned enterprise (SOE) financing, where the latter is without a government guarantee.
The Regional NSO Lead (RNL) is responsible for business development, operationalizing, supporting and coordinating the implementation of the Bank's NSO and private sector development strategy in the region.
The Bank's NSO activities have been on a strong upwards trend in recent years. Recent independent evaluations have stressed the strengths of the Bank's approach and highlighted areas where improvements are needed.
The Bank's new Private Sector Development Strategy 2020-2025 (the PSD Strategy) is intended to underpin its engagement with governments and private sector operators and to drive the Bank's Private Sector Development agenda. This position will be critical in implementing this strategy, working within the framework of the Bank's OneBank approach, and closely with both public and private actors.
The Regional NSO Lead will play a critical role in cascading down the Bank's PSD Strategy at regional and country level.
He/she will work in close collaboration with the Director General, Country Managers, NSO Sector Directors and Managers, and Governance Director and Country Economists, to ensure consistency and coherence in the Bank's PSD Strategy implementation in the regions and in the countries.
He/she will work with public sector and private sector teams to develop synergy in the Bank's work. This is important to ensure that Private Sector issues are considered during upstream Sovereign Operations (SO) policy, regulatory and business environment activities to make the markets more attractive to private sector investors.
Key Functions
Under the overall guidance and direct supervision of the VP PIVP, the Regional NSO Lead will perform the following, but not limited to:
Focal point for Director Generals (DGs), NSO Sector Directors (NSDs), Country Managers (CMs) and NSO Sector Managers (NSMs) for all Private Sector (PS) and Non-Sovereign Operations (NSO) in the region;
In consultation with the DG and Country Managers, while conferring with the NSDs and NSMs, ensure PS and NSO dimensions are adequately captured in the Country Strategy Papers (CSPs) as well as the Regional Integration Strategy Paper (RISP) for the respective countries and region, as well as lead in the development and design of the Country Private Sector Profiles (CPSPs);
Collaborate with the AIF team and in coordination with DGs and CMs in identifying a pipeline of projects to be presented at the African Investment Forum. In relevant countries, the RNL will also advise on the implementation of the Lusophone compact and on the identification of its pipeline;
Lead, after consultation with the DGs and NSDs (as well as others as appropriate such as CMs and as appropriate NSMs and Country Coordinators), in finalizing the NSO IOP (Indicative Operations Plans for each year) for the Region;
Focal point in the OneBank matrix structure to: (i) consolidate and inform DGs on all PS and NSO activities in the Region; (ii) serve as the focal supporting senior resource to all Sector Complexes regarding PS and NSO in the regions;
Advise DGs and CMs on the management of headroom for NSOs in each region and country, and devise approaches for risk transfer and mitigation working with the appropriate departments such as FIST;
In close collaboration with DGs, CMs and NSDs, and working with the Governance Department of ECVP (our Economics & Governance Complex) and the Country Economist, actively support policy dialogue at country and regional level with respect to PS and NSO;
Advise DGs and CMs on policy dialogue with the authorities and with RECs on policy issues affecting private sector development and investment climate;
Develop and design country and region-specific PS and NSO information notes and briefs to inform plans for integrated investment and TA operations, including sector priorities and business targets;
Support the implementation of the Private Sector Development Strategy (PSDS), Financial Sector Development Strategy (FSDS), as well as PS aspect of the Strategy for Economic Governance in Africa (SEGA) in the region and the countries;
Support PS upstream work as well as TA activities at country and regional level;
Lead PS and NSO business development activities at country and regional level for single-country or domestic clients (and African regional clients based in their regions of coverage), and strategically support NSO portfolio management;
Work closely with NSMs by supporting origination activities on the ground, especially with respect to identifying clients and business opportunities, validation, integrity due diligence of clients, local pipeline development, and support for proactive portfolio management through client relationship management in line with the Bank's institutional priorities;
Develop and manage relationships with stakeholders, including key clients (governments and private companies) at the highest level of seniority and position the Bank as the partner of choice to support high development impact projects at country and regional level, including transformative integrated industrialization projects;
Build up relationships with key stakeholders (including relevant regulators, businesses, NGOs, PE Funds, and investors);
Identify areas where the Bank can catalyze market development through innovation based on a thorough understanding of local markets and best practice from the Bank's regional experience, as well as the potential of harnessing synergies between the Bank's SO and NSO;
Lead/coordinate the development of client engagement strategies for select existing and new strategic clients;
For all investments and TA programs in the region, review and validate Bank's added-value, development impact and fit with Bank's strategic focus and CSP/RISP;
Build and develop the Bank's Private Sector franchise in the country and region, and the overall communications strategy; engaging with local media but coordinating with PCER (Communications Department);
Represent and provide visibility for the Bank's Private Sector activities at country and regional level including through organizing/participating in high profile events (Senior level visits, interviews, seminars, PPP roundtables, sector working groups, and conferences);
Develop market knowledge and intelligence in order to ensure that the Bank is engaging with the right clients. Take accountability for client selection, ensure the integrity of potential clients and develop and maintain relationships with these companies to identify business opportunities considering the Bank's Ten Year Strategy, High 5s, PSDS, FSDS, SEGA, and financial instruments;
Share accountability (with NSMs and Portfolio Managers) for the quality and performance of the Country PS/NSO Portfolio in their region; and
Provide administrative oversight for all IOs in the region. In addition, lead, develop and mentor an integrated and diverse team consisting of NSO IOs and POs (Portfolio Officers), ensuring that the team is high performing, well-motivated, has clear deliverables and is committed to the success of the Bank's NSO activities in the region.
Competencies (Skills, Experience and Knowledge)
A minimum of a Master's Degree in Business Administration, Finance, Economics, International Development, or any other discipline relevant to the position;
A minimum of eight (8) years of relevant professional experience in strategy, advisory, finance, investment banking, project and corporate finance, private equity and management consulting;
Familiarity with strategies, policies, procedures and practices of multilateral development institutions;
Strong client relationship management skills, with an existing network of relevant top-level contacts in the region's private and public sector and/or demonstrated ability to build such high-level client network;
Outstanding and proven track record of performance in investment and Technical Assistance activities;
Significant experience with proven success in developing and managing key client relationships;
Work experience in the Africa region and a strong interest in developing a thorough understanding of the cluster countries;
Ability to represent the Bank externally with government, media, clients, donors, and other stakeholders;
Ability to build successful relationships across the OneBank matrix;
Ability to develop innovative solutions and challenge the status quo to develop the Bank's private sector image and business in the region and its markets;
Highly developed strategic thinking skills allied to an ability to translate strategic concepts and direction into the implementation of workable and sustainable projects and programs while consulting relevant stakeholders;
Ability to pull together all aspects of project origination and drive the process to deliver the lending program;
Excellent spoken and written English or French, preferably with a working knowledge of the other language.
Competence in the use of standard Microsoft Office Suite applications; Knowledge of SAP is advantageous.
Method of Application
Interested and qualified candidates should:
Click here to apply online
Company- Glovo
Job Title: Head of Operations
Description
Your work-life opportunity:
The couriers, Glovers for us, are a key player in Glovo's marketplace and you will need to ensure the fleet's long-term sustainability, as well as its daily performance.
Among other things, you will ensure an adequate supply of couriers in the whole territory as well as working directly with the OPS team to define and refine processes across the marketplace.
Responsibilities
Be a part of a team where you will:
Be the owner of the operational metrics for Nigeria
Work closely with Regional Ops team and the General Manager
Manage Operations Managers and Specialists. You will hire, train and mentor them.
Understand, deep-dive, have under control and improve the supply status to ensure we deliver operational excellence and great customer experience.
Evaluate strategic opportunities, performing a broad range of quantitative and qualitative analyses.
Implement, standardize and execute processes across all cities.
Contribute towards the continuous improvement of the global operations thru out-of-the-box thinking.
Actively collaborate with your colleagues and learn from each other in a supportive environment that allows you to grow, develop and make a difference
Requirements
You have:
Degree in Engineering, Economics or similar.
3+ years of experience in high demanding positions (operations, consulting, investment banking, etc.). Experience in on-demand is a plus.
Strong analytical skills are a must.
2+ years of experience managing high-performance teams. Inspire, coach and mentor Operations Managers to support their development and competency.
Strong organisational skills and delegation, ability to prioritise and multitask, work well under pressure, handle multiple issues simultaneously in a dynamic environment.
Combine a day by day and tactic management with a strategic and long-term view.
Outstanding leadership skills and relationship with peers and other departments.
Open to change (changes seeker).
Hands-on.
Effective communication skills (both to the team and upstream).
Out of the box thinker and high level of self-initiative (proactive in finding new solutions to new issues).
Project Management experience is a plus.
Results oriented, autonomous and efficient.
Professional English is a must. Local language proficiency is a must.
Knowledge in SQL is a plus.
An empathetic, inclusive and curious attitude.
Benefits
Experience our Glovo Life benefits:
Enticing equity plan (if applicable)
Top-notch private health insurance
Monthly Glovo credit to spend on our restaurant products and zero delivery fee on all Glovo orders!
Discounted gym memberships
Flexible time off (take the time you need) and hybrid working model (own your time)
Enhanced parental leave including nursery support!
Online therapy and wellbeing benefit
External learning budget
What you'll find when working at Glovo:
Gas: Driven to deliver quality results quickly
Good Vibes: Bring positivity and communicate openly
Stay Humble: Self-aware and open to learning
Care: Uplift people and the planet
Glownership: Act as proud owners
High Bar: Focus on Top Performance.
How to Apply
Interested and qualified candidates should:
Click here to apply online
Company- Adron Homes and Properties Limited
Job Title: Legal Officer
Core Functions / Responsibilities
To provide legal advice, representation and related services for Adron Homes & Properties Limited in relation to property and Lands.
Ensure the implementation of legal framework and their compliance.
The Legal Officer is tasked with keeping records of legal document of the company, advice the company on legal issues, prepare as well as modify where necessary legal documents.
Provide legal advice on all acquisitions: using oral or written platforms, legal officers will be expected to brief team of staff members on legal issues, potential liabilities and possible courses of actions.
Process documents, any sort of legal work involves a great deal of paperwork, and the job of a Legal Officer is no exception. Legal Officers will frequently need to write and review acquisition documents, contracts, agreements, stock certificates and more.
Identify risks and perform research, it is up to the Legal Officer to continuously research legal resources such as articles, regulations, codes, statutes judicial decisions and more.
Requirements / Experience / Qualifications
L / L.LB qualification, other relevant professional.
3 – 5 years cognate work experience in similar job position.
Certifications are necessary for role.
Method of Application
Interested and qualified candidates should send their Application and CV to: lagoshr@adronhomesproperties.com using the Job Title as the subject of the mail.
 E. IT/ENGINEERING
Company: Palladium
Job Title: Regional Technical Advisor, Data Use and Quality Improvement, Data.FI
This Opportunity
Our Data, Informatics, and Analytical Solutions (DIAS) group is made of three portfolios that strengthen and harness digital and data ecosystems to accelerate development investments and outcomes: 1- Information Systems, 2- Monitoring, Evaluation, Learning and Analytics and 3- Digital Solutions and Transformation.
We are seeking a Regional Technical Advisor to support the Translating Data for Implementation (Data.FI) Project. Data.FI is a five-year global project funded by the U.S. Agency for International Development (USAID) to support the HIV and COVID-19 response.
FI partners with programs to accelerate and sustain access to high-quality data to expedite HIV and COVID-19 epidemic control and maintenance. By improving global, regional, national, and community/local in-depth analyses of HIV and COVID-19 epidemiologic and programmatic data, Data.FI expedites program achievements to improve client services and attain and sustain control of the epidemics.
FI supports host country governments to enhance existing health information systems (HIS), informing management responses to gaps in programming and sustaining impact by supporting local partner transition.
The Regional Technical Advisor, Data Use and Quality Improvement will provide technical backstopping to country programs in the area of data use and quality improvement to strengthen government initiatives to prevent and control HIV and respond to the COVID-19 pandemic.  This position is supervised by the Senior Technical Advisor, Data Use.
 You and Your Career:
If you have exceptional facilitation skills, proven expertise in quality improvement, deep familiarity with PEPFAR Monitoring, Evaluation, and Reporting (MER) indicators, demonstrated capacity building and mentoring expertise, a keen understanding of health systems in Africa, and an interest in using data to improve health outcomes, we are interested in hearing from you.
We are a learning organization and provide growth opportunities from the start.  We pride ourselves on giving you the freedom, resources, and guidance to chart a fulfilling career.
Reporting and Supervision:
This position will report to the Senior Technical Advisor, Data Use
The position will entail up to 25% regional travel within Africa dependent on funding and COVID-19 restrictions.
Primary Duties and Responsibilities
The Regional Technical Advisor, Data Use and Quality Improvement will provide technical assistance to teams implementing data use and quality improvement initiatives at central, regional and district levels in the African Region.  Specific responsibilities are:
Lead and facilitate regular data review with counterparts in government, partner organizations and project teams designed to solicit feedback on bottlenecks and identify barriers to performance, implementing or strengthening QI and data use initiatives in the areas of HIV prevention and treatment, COVID-19 response, and vaccine deployment
Design, plan and deliver on activities, particularly those related to improving health outcomes by supporting program improvement actions and data-informed strategic planning
Use QI tools to develop and institutionalize processes for data review and analysis within Ministries of Health designed to articulate priority questions of interest and identify public health challenges, gain new insights, and make recommendations for improvement accordingly
In collaboration with data engineers and visualization specialists, support the development of compelling data visualization products (dashboards and standard analyses) for use by government and other stakeholders to monitor performance against established targets for improved resource allocation and corrective action
Support capacity building in data analysis and interpretation with government stakeholders to identify root causes of performance problems and collaboratively engage in corrective action planning with stakeholders
Liaise with project stakeholders to plan, implement and review activities across the region for work planning and reporting purposes. Mentor staff, including the Data.FI/Palladium Data Use Advisors in African buy-ins, and supervise consultants as needed
Participate in the development and review of training materials and facilitation guides related to data use and quality improvement for utilization at the national and sub-national levels
Work with the Data.FI Communications team to produce regular data use briefs, blogs, and materials for dissemination
Contribute to proposal development through contributions to strategy, partnerships and written contributions to the technical approach and capability statements.
Requirements
Key Competencies Required:
Experience in HIV/AIDS programming and PEPFAR MER indicators and/or in COVID-19
Working knowledge of and interest in health information systems and data analysis and use
Deep experience in quality improvement and/or promoting data demand and use in a global health context
Demonstrated ability to coordinate complex activities, meet deadlines, and exercise sound judgment and discipline
Willingness to think outside the box, approach challenges with creative solutions
Demonstrated ability to work effectively as part of a global team with a high degree of drive, initiative and autonomy
Prior experience of working in a fast-paced, solution-focused and dynamic workplace, with expert skills in multi-tasking
Ability to work cross-culturally with flexibility across time zones, accommodating meeting times beyond the regular workday when required
Ability to travel regionally throughout Africa, up to 25%
Professional oral and written communication skills in English
Demonstrated project management skills
Ability to use Microsoft Office suite, including Excel and PowerPoint
Proven ability to consolidate learnings and synthesize findings for impact among diverse audiences.
Professional Expertise/Competencies Preferred:
Advanced technical skills in a Data.FI strategic area: digital health, data governance, collaborating, learning, and adapting (CLA) or local partner capacity building and transition
Fluency in French
Current use of project management software.
How to Apply
Interested and qualified candidates should:
Click here to apply online
Company: United Bank for Africa Plc
Job Title: Head, Digital Lending
Job Description
We are currently seeking a Head of Digital Lending. The candidate for this position must have a thorough knowledge of Individual / Personal / Retail Banking products and services, and extensive Banking Industry knowledge.
Job Objective(s)
Responsible for delivering the strategic agenda for Digital Lending through balance sheet growth, customer acquisition, customer retention, and profit & loss targets to support the achievement of overall business strategy in a cost-effective and high return manner.
Responsibilities
Develop and lead the implementation of the Digital Lending strategy in line with the overall Consumer Lending Strategy.
To ensure achievement of profitability targets through revenue maximization and prudent cost management.
Implements Bank-wide go-to-market strategy for new initiatives, working with all relevant departments/stakeholders to drive execution.
Drive sustainable growth and acquisition of new customers for Consumer Lending segments through the development and maintenance of quality products, propositions, and solutions pertinent to its business
Build and maintain productive and strategic relations with stakeholders to drive the development and delivery of business solutions and revenue growth for the Consumer Lending business.
To drive customer-led propositions for the Consumer Lending business by developing a pipeline of value-adding customer solutions to include customer experience, products, and service offers.
Manage an effective customer loyalty program for networking and deepening the UBA Individual/Personal Banking market penetration.
Ensure strong cross-selling of existing and new products to existing and new customers; and in this process, maintain effective liaison with all relevant stakeholders in the Bank.
Champion the delivery of consistent, seamless, and trusted customer service to ensure customer retention and loyalty.
Coordinates the development and deployment of value propositions, product offerings, target segment strategy, and business plan for the Consumer Lending business
Has oversight and ownership of end-to-end processes to ensure execution of onboarding for customers and fulfillment of products
through engagement with relevant stakeholders involved in executing the standard process to ensure delivery of a seamless customer value proposition.
Responsible for Portfolio health on relevant products – track portfolio performance (through lead indicators) and take necessary actions to ensure product integrity is maintained.
Develops and monitors specific sales & marketing campaigns together with relevant stakeholders to leverage market opportunities that generate new sales/volumes and increase market share.
Accountable for all relevant segment/product metrics as applicable within the Bank's policy where applicable (e.g. risk limits, delinquency, compliance requirements, etc.)
Monitors sales impact & profitability of marketing expenditures – both on BAU and special campaigns.
Optimize fees and charges to create value for clients in line with Treat client's fairly principles
Market Research & Support Function
Maintains a detailed and current understanding of the industry; (current market structures; regulatory requirements and issues; etc) to ensure opportunities are realized and risks mitigated.
Ensure adequate support programs (like pieces of training, lead generation, etc) to enhance product knowledge to the Sales team and branch staff.
Ensure robust communication on the pertinent segment/product performance, market/regulator changes, and relevant customer insights.
Identify and engage low/non-performing locations/countries periodically.
Ensure all issues raised from the business offices are adequately treated and/or escalated to appropriate units where necessary.
Ensure timely submission of quality credit proposals in conformity with the Credit Policy guidelines and requirements.
Maintaining the quality of the Consumer Lending portfolio within the stipulated Non-Performing Loans (NPL) and Portfolio at Risk (PAR) parameters.
Ensure compliance with the Bank's policies, procedures, and regulatory requirements.
Lead, motivate, and continuously develop a credible high performing Consumer Lending team.
Coordinates activities of Product and Segment Managers to ensure identified Area opportunities are tapped.
Drives successful execution and monitoring of marketing campaigns.
Routinely attends Area/Directorate planning/business review meetings.
Analyses escalated area sales challenges, proffers alternative solutions, and implements recommendations that ensure achievement of segment/product performance targets
Coordinates regular reporting to Head, Consumer Lending, and Executive Management on Segment/Product performance.
Liaises with Performance Monitoring to extract relevant product-related performance data for budgeting, monitoring, and reporting.
Assists Head, Consumer Lending (in consultation with HCM) to implement effective succession planning, people management and execute recruitment strategies for the group.
Ensure that new/redeployed product managers are provided with the support required to work – ID cards, computers, phones, etc.
Ensure regular performance management is executed for all staff within the Consumer Lending team.
Ensures adequate training of product & segment managers as well as product executives in partnership with UBA Academy
Coordinates the required engagement with Risk Management and Compliance unit to monitor and ensure product offerings are compliant with the bank's policies and regulatory requirements
Ensures delinquency management on all products in liaison with retail risk management (where applicable).
Qualifications
First Degree in any related field.
Masters and/or other professional qualifications will be an added advantage
Professional Qualifications would be an added benefit.
Minimum of 8 years of general banking experience with at least 5 years' experience in Retail/Consumer/Individual Sector 3 years of which must have been in a leadership position.
Knowledge & Skills Required:
Must have hands-on experience in Credit Analysis & Administration, Sales, Relationship Management, Customer Service, and commercial and product development functions of a commercial bank at the managerial level.
Demonstrated consistent high performance in role(s) held in the last three years.
Working extended hours is an inherent nature of the job.
Willing to travel extensively – locally/internationally.
Excellent product and project management skills.
Excellent interpersonal, and negotiation skills with the ability to network, generate new business and develop strong business relations.
Strong leadership skills with demonstrated competencies in championing high-performance management.
A good understanding of risk, credit policies, and procedures.
Excellent communication, planning, organization, problem-solving and analytical skills.
Extensive knowledge of the bank's policies and procedures.
Excellent interpretation of business needs into operational requirements.
Good Understanding of the Nigerian Banking Industry and Remittance industry.
Knowledge of CBN's policies and the business environment.
What We Expect From You:
High degree of professional ethics, integrity, and responsibility.
Highly organized, proactive, ability to work independently and take ownership of tasks assigned.
Team player with the ability to work under pressure and ability to work with a wide variety of people and maintain an excellent business relationship.
High sense of confidentiality and discreteness.
What You Should Expect From Us:
Our corporate culture is defined by our core values. We do not just train our people to be the best in the job, we also offer encouragement, recognition, and rewards.
Whatever level you are at in your career, we offer plenty of opportunities and support to build a rewarding career at UBA.
Here in UBA, our employees are our greatest assets and so we built a recognition and reward system that boosts productivity and enhances staff retention, instituting a culture of meritocracy.
Method of Application
Interested and qualified candidates should:
Click here to apply online
Company – Mastercard
Job Title: Senior Network Engineer
Overview
The Customer Edge Network Engineering team is looking for a Senior Network Engineer II to drive our customer experience strategy forward by consistently innovating and problem-solving.
The ideal candidate is passionate about the customer experience journey, highly motivated, intellectually curious, analytical, and possesses an entrepreneurial mindset.
Role
As part of the Senior Network Engineer journey, you will be involved to engineer and deploy the latest network infrastructure including overseeing and carrying out installation, monitoring, maintenance, support, optimization and documentation of all network hardware, software and connectivity
Requirements
Strong Network engineering and project delivery.
Advance knowledge of routing and switching protocols.
Experience with Cisco / HP / Aruba network switching, routing, WIFI, hardware and software.
Experience with Unicast: OSPF, BGP, NAT, IPSEC and GRE
Experience with Switching: CDP/LLDP, QoS. HSRP/VRRP, VLAN/VXLAN
All About You:
As a Senior Network Engineer. Would you like to make an impact and advance your career working on complex deployments/systems as part of a global team specializing in new technologies?
Excellent communication skills; ability to perform under pressure and detail-oriented.
You will be a self-motivated achiever who gains satisfaction from providing customer excellence.
Respond quickly to all queries/incidents, manage delivery/incidents.
Identify areas where resources fall short of needs and provide thoughtful and sustainable solutions to benefit the team.
Be skilled at explaining technical problems succinctly and clearly.
Confidence to escalate projects delivery / Incidents to senior management.
How to Apply
Interested and qualified candidates should:
Click here to apply online
Company: Ericsson 
Job Title: Packet Core Support Engineer
Our Exciting Opportunity
We are now looking for a Packet core Engineer that will provide technical service and support to our customers. In this role, you will troubleshoot and resolve problems to stabilize and optimize customer networks.
You will configure and integrate different nodes and solutions in new and live customer networks.
You will typically interact with customer technical staff, operation managers, service engineers and other groups within the Service Delivery organization.
You may also interact with groups in sales, R&D, 3rd party suppliers and local authorities.
As there are no distinct borders between the areas, you will need to be flexible and master more than one area.
You are expected to travel internationally and work in different cultural environments. The technical development is rapid and you are responsible for continuously keeping your competence and skills up to date.
You will require a broad knowledge within telecom and Datacom, covering both hardware, software, and network knowledge.
You will work, collaborate, and communicate in an international environment, both with colleagues internally as well as customers and suppliers to Ericsson.
The role more than often requires you to take on big responsibility and it is important that you can work independently.
You Will 
Customer support request (CSR) investigation follow up and coordination.
Analyze problems and identify suitable solution to these problems.
Do Software Update Management (SUM) activities.
Working on complex troubleshooting, using support tools and according to global support processes and procedures.
Developing and maintaining relationships with Customer.
Actively engage in communication with other engineers for the purpose of knowledge sharing.
Job Requirements
To be successful in this role you must have:
Minimum of Bachelor's Degree in Engineering or equivalent.
Domain experience: (Packet core) at least 7- 8 years.
Very good knowledge of Ericsson Packet Core nodes, SGSN-MME, GGSN, EPC, vEPC.
Good Understanding of Packet Core surrounding Nodes (Like IMS, OCC, Charging Nodes).
Good knowledge of SAPC (Policy server), IPWorks (DNS).
Familiar with virtualization and the Cloud Systems.
Excellent IP background.
Very good knowledge of Linux.
Negotiation & argumentation skills.
Planning & organizing skills.
Delivering results & meeting customer expectations.
Presentation & communication skill.
Working with people.
You should also have:
Excellent social and interpersonal skills.
Responsive and result oriented.
You will be perseverant, as well as open minded, with a passion to win.
How to Apply
Interested and qualified candidates should:
Click here to apply online
 F. HEALTH
Company: Vitafoam Nigeria Plc
Job Title: Environment, Health and Safety Manager
About the Job
To ensure that all safety regulations of the company are strictly adhered to by all staff and contractors working within the company.
To ensure that all equipments within the plant are operated safely at all times.
Provide support service to top Management.
Contribute to the development of an efficient and dedicated workforce.
Responsible for monitoring workers' compliance with safety regulations and make recommendations on all safety matters.
Responsible for monitoring activities within work environment with a view to preventing accidents.
Investigate accidents and submit report to management for corrective actions.
Requirements
First Degree in Sciences
3-5 years' experience
The ideal candidate should have related HSE certifications; NEBOSH, ISO
Knowledge:
HSE Governance & assurance
HSE Policies and standards
HSE Management systems
Technical Auditing
HSE Performance & Information
Risk Assessment & Contingencies.
Skills & Personal Attributes:
Change management
Relationship Management
Negotiation result orientation
Decision making
Commitment to excellence.
How to Apply
Interested and qualified candidates should:
Click here to apply online
                                                                        Mid-Level Jobs
Mid-Level Jobs at TeamAce, UNICEF, Amazon, CocaCola, Sujimoto Construction Limited, etc.
A. SALES/MARKETING
Company: TeamAce
Job Title: Marketing Manager
Requirements
Candidates should possess a Bachelor's Degree with 5-8 years work experience.
The ideal candidate must have experience in the pharmaceutical industry. as a Marketing Manager
Female Preferred for gender balance
How to Apply
Interested and qualified candidates should:
Click here to apply online
Company: Notore Chemical Industries Plc
Job Title: Marketing / Business Development Manager
Role Objectives
To manage the organization's marketing plan and strategy.
To manage corporate & product advertising campaigns and executions.
To manage all marketing communications activities.
To develop new businesses and expansions.
Responsibilities
Creates and implements all policies and procedures to establish a well-functioning Marketing and Business Development unit.
Develops new businesses that are aligned with the company's vision.
Identifies and establishes brand positioning and values.
Provides marketing communications needed for sub-divisions of the company.
Develops and implements advertising campaigns.
Plans and efficiently allocate resources to drive different elements of the marketing and marketing communications mix while staying within budget.
Qualifications Required
Minimum of a Bachelor's Degree.
MBA (Marketing) preferable.
4 – 8 years' experience in marketing (Estate/Property management would be a clear advantage).
Professional Membership with NIM, CIM, AMA or any other related marketing association will be preferable.
Strong leadership skills that motivate the sales team to perform beyond expectations.
Able to use the Microsoft Office Suite tool to deliver on tasks.
Method of Application
Interested and qualified candidates should:
Click here to apply online
Company: Ascentech Services Limited 
Job Title: Credit Marketer
Responsibilities
Sourcing for customers for loans
Mobilization for deposit
Working in collaboration with the team members.
Meeting the monthly sales goals and expectations.
Taking feedbacks from the customers and working upon them.
Writing sales contracts as per the company's requirements.
Making sure the customers are well informed about the sales proposal.
Understanding the current market potentials.
Building a positive relationship with the customers.
Making sure to provide excellent customer service and customer satisfaction.
Requirements
Degree in Marketing, Business Administration or a related field
1 – 3 years of Experience as a sales person
A proven track of sales record will be advantageous.
Good networking and people skills.
Excellent oral and written communication skills.
Method of Application
Interested and qualified candidates should send their CV to: happiness@ascentech.com.ng using Job Title as the subject of the email.
Company:  Sujimoto Construction Limited
Job Title: Sales Executive (Motomart)
The duties & responsibilities are not limited to the following:
To develop new business relationships, identify prospects and follow through till the sale is closed.
Utilize systems and coordinates customer service requirements as appropriate.
Prepare a proper marketing report on sales activities to superiors through scheduled reporting structure.
Experience in selling sanitary wares, furniture and doors.
Arrange/design advertising to promote the products
To maintain effective relationships with existing clients in order to retain business
Present the Group to potential clients through face-to-face meetings, cold calls and emails.
KPI's
Generate new leads on weekly basis
Meet at least 80% of monthly target
Proper inventory of stock available.
% on negotiation: Percentage difference between asking and selling price
Requirements
B.Sc. in Business Administration or any relevant sales related course.
Minimum of 2 years' experience in sales.
Female Candidates only.
Ability to implore the use of digital marketing platforms will be an advantage.
Good presentation and communication skills.
Proficiency in the use of Microsoft packages.
Method of Application
Interested and qualified candidates should send their CV to: best@sujimotonig.com using the Job Title as the subject of the mail.
Company: Jiji Cars (formally known as Cars45) 
Job Title: Sales Officer
Responsibilities
Manage the inspection centre assigned
Manage customers' expectations and grow profitable relationships in assigned centres
Create a network base for sales and generate leads for the Center
Grow and develop sales in assigned centre
Maintain end to end relationship with customers
Responsible for the process of procurement of cars from customers at the centre.
This will be a role based in one of our centres in Lagos, where you will close auto sales with customers directly.
Requirements
Education:
HND or B.Sc. in any discipline.
Experience:
1 to 2 years' experience in sales with excellent customer service
Sound knowledge of closing sales and winning customers
Excellent knowledge about cars and their various models.
Technical Requirements:
Proficiency in Microsoft Office Tools.
Other Requirements:
Must have general knowledge about cars
Must be presentable
Must have the ability to negotiate and close sales
Must be able to give excellent Customer Service
Ability to multitask
Must be target driven (Job is target based)
Must have excellent communication skills
Ability to work in a fast-paced environment; be able to work in pressured environments.
Skills Required:
Ability to win customers and close sales
Deciding and initiating action
Self-starter
Ability to present and communicate information clearly
Superior customer experience
Persuasive and influencing
Ability to apply expertise and technology.
Entrepreneurial and commercial thinking
Creating and innovating
Relating and networking
Task ownership
Delivering results and meeting customer expectations.
How to Apply
Interested and qualified candidates should:
Click here to apply online
B. FINANCE/DIRECTOR
Company: Food Concepts
Job Title: Finance Store Support Officer
Job Purpose
To ensure co-ordination and execution of store administrative tasks including but not limited to accounting i.e., P n l report, daily stock management report, GP report, reports from FP and A, Inventory, support office and other clerical roles in restaurant operation.
Key Duties and Responsibilities
Store Financial:
Managing store documentations and transmitting same to Head Office.
Posting of invoices and all other inter- stores transfers to the system (ERP)
Completing daily cash reconciliation and daily cash banking.
Managing weekly petty cash and float.
Assist in the computation of monthly GP report.
Collaborate with Finance Department and initiate timely preparation of Management report.
Supervise stock movement from receipts to its utilization and ensure accuracy and completeness.
Participate in the monthly stock take exercise.
Follow up with external vendors and government agencies on matters affecting the stores.
Operations Reporting:
Ensure daily Stock receiving, Stock control and update of all stock record
Daily Stock Variance Report and weekly stock report – documentation and update
Assist Store Managers in Forecasting and Line Scheduling
Weekly ordering and stock requisition
Update all entry on the Company ERP system. Ensure correctness and accuracy of data entry into the system.
General Store Administration:
Collating Recruitment documentation, leave request etc., and send to HR for verification
Maintaining Store Notice Board i.e., important contact details such as store hospital, staff meal roaster,
Police contact, Deloitte Tip-Off are on the board
Waste collection bills submitted in the stores
Hand over of the cheques to vendors as cheques are sometimes left in the store undelivered to Vendors
Routinely check the register of the Security guards and their appearances.
Requirements
Graduates from Accounting, Finance, Economics, and other related field of study in reputable higher institution
Candidates must possess minimum of (Second Class Lower Credit or Lower Credit) Bachelor's Degree or Higher National Diploma or its equivalent in Accounting and Finance
Candidates with minimum of one (1) year working experience as Account Officer, Store Keeper, Inventory Officer from reputable company in Nigeria.
Candidate must have completed NYSC with evidence of discharged certificate or exemption letter.
Strong knowledge of Inventory Management in Food and beverage service company.
Strong proficiency in MS i.e., use of Excel, Power Point and Word etc.
Only applicant living close to the restaurant location should apply
Applicant is flexible to work any 6 days of 7 days
Required to work early or late shift.
Membership of the Hospitality Professional Certification – HORECAB, or any other relevant hospitality certification will be an added advantage.
Method of Application
Interested and qualified candidates should:
Click here to apply online
Note
Please do not apply if you do not live close to the above area.
Applicants will never be asked for money during or after the recruitment process.
Food Concepts PLC will not be liable for relocation or accommodation expenses for successful candidates; as such, only candidates who can conveniently live and work in the stated locations will be considered
Company: FairMoney
Job Title: Head of Collections
Description
The Head of Collections is part of the operations & risk management and is an accountant for overseeing the operations and implementation/testing of FairMoney's Collections Strategies.
He/She will be required to analyse various collections-related metrics and work with other stakeholders to ensure continuous portfolio monitoring and performance management.
To manage Collection processes enabling the smooth execution of all processes to ensure maximum customer satisfaction is achieved and service levels are met or exceeded.
To lead teams to meet and exceed business objectives ensuring the consistent achievement of all financial and operational KPIs across the department.
The objective of this Role
Maintain constant communication with management, staff, and vendors to ensure proper operations of the collections unit.
Develop, implement, and maintain quality assurance protocols.
Grow the efficiency of existing processes and procedures to enhance and sustain the organisation's internal capacity.
Actively pursue strategic and operational objectives.
Ensure operational activities remain on time and within a defined budget.
Track staffing requirements, hiring new employees as needed.
Roles and Responsibilities
Responsible for the management and development of the collections teams ensuring that each area within the department meets its KPIs and ensures compliance with all company policies and procedures
Ensure that robust collection procedures are in place with a specific focus on reducing overdue debt & improving cash receipts delivering a seamless end-to-end process for the customer
To lead and implement strategic initiatives linked to FairMoney corporate objectives in order to ensure continuous improvement and best practice
Responsible for ensuring that the headcount and departmental operating costs are within budget and that costs are well controlled.
Lead, motivate and organise personnel to adhere to FairMoney core values and deliver a high level of staff engagement
Work with other areas to ensure alignment of structure, process and procedure, sharing best practices and driving continuous improvement
Introduce/maintain high levels of process automation to reduce costs and increase the speed & timeliness of transactional processing
Ensure all staff are properly trained and have appropriate resources available to be successful in their roles
Instigate legal proceedings against delinquent debtors and ensure management of associated costs
Direct involvement in the recruitment, selection induction and ongoing skills development for all direct reports, ensuring we attract and retain the best talent.
Line management responsibility for Managers and Team Leads.
Undertake formal performance reviews and 1:1 meetings with direct reports against KPIs.
Apply a process of continuous review and proactive management of absenteeism and attrition across all Teams taking appropriate action where necessary.
Management of any campaign migration or new business implementation.
Overall accountability for training, development and mentoring of direct reports to provide opportunities for skills expansion and career development.
Facilitate a culture of open and honest 2-way communication ensuring key messages are cascaded.
Ensure call monitoring is undertaken and reported monthly across representative samples of all transaction types and appropriate action is taken to correct any shortfall.
Management of any operations escalations relating to the Operational team's performance.
Preparing, analyzing and presenting data to the Ops Head as part of weekly and monthly performance reviews.
Ensure forecasts and work schedules are accurately completed using relevant data information and scheduling tool.
Initiate the review of the collection strategy manual and queuing criteria on a quarterly basis or as business requires.
Initiate a review of the Collections Procedures Quarterly or as business requires.
Agency appointment and supervision. Coordinates the activities of the external agent which include but is not limited to engagement, a compilation of cases, a review of performance and periodic reports
Monitor and ensure that the external collectors adhere to the Code of Conduct. Ensure all customer payments are acknowledged by receipts and final discharge when resolved.
Requirements
Bachelor's Degree in Finance, Accounting, or a related field.
6 – 8 years' experience as a collections manager.
Experience with accounting software.
The ability to work accurately and independently.
Good verbal and written communication skills.
Excellent analytical skills and an eye for detail.
Outstanding leadership and managerial skills.
Strong time and people management skills.
Ability to work to strict deadlines.
Benefits
Private Health Insurance
Pension Plan
Training & Development
Performance Bonus
Method of Application
Interested and qualified candidates should:
Click here to apply online
Recruitment Process
A screening call with the Senior Recruiter ~30 minutes
A Case Study ~ 72 hours
Technical interview with the hiring manager ~30 minutes
Company: Coca-Cola
Job Title: Premium Spirits and Snacks Financial Manager
About Your New Job
As a Premium Spirits and Snacks Finance Manager you will partner with the Premium Spirit is & Snacks Team to help unleash the categories' ambitions.
Together with the Finance team members you will provide financial Insights for business planning and respective brands performance management as well as contribute In key decisions for driving business growth.
Your New Key Responsibilities
Financial Lead of the PS and Snacks LRP preparation together the PS team, provide recommendation on portfolio management and pricing actions
Coordinate with CCH countries on their Financial BP bottom-up modelling & planning, securing margins, consistency, accuracy. and alignment
Lead the pre-RE and RE financial process together with the PS Team, secure alignments, risks, opps management and pricing actions
Detailed OPEX benchmarking across markets
Lead performance meetings with brand owners
Provide financial support on the negotiation with the PS Brand owners
Map and review the agreement by country by Brand to secure the distribution margin
Prepare financial business cases for Group, lead new product launches
Provide financial analysis and advice on the expansion of the Snacks Business
Report and review financials by country and by brand to provide recommendation on portfolio management to Improve Gross Profit Margin.
Ensure consistency in the reporting across countries with focus on Excise Tax.
Are These Your Secret Ingredients?
Bachelor's Degree (Finance or Accounting preferred). MBA Is considered a plus
Finance experience at least 8 years at least 4 years in Commercial Finance
Strategic & systematic thinking (forward-looking vision and anticipating of future needs)
Strong ability to form effective working partnership with functions and across functions, excellent interpersonal and communication skills
Ability to Identify and understand business partners needs and opportunities to creates value
Pro-activity, analytical skills and very capable to Influence and see beyond the obvious
Ability to translate numbers into strategic actions and recommendations
Entrepreneurial drive and ability to navigate successfully in complex governance environment is a must
Orientation to results with strong level of determination, ownership and accountability for delivering growth
Demonstrating growth mindset & agile approach and ability to Identify and Implement better ways to work
Proven ability to lead projects and processes.
Method of Application
Interested and qualified candidates should:
Click here to apply online
Company: United Nations International Children's Emergency Fund
Job Title: Programme Specialist (Budget)
How Can you Make a Difference?
UNICEF Nigeria has over 100 donor-funded grants to manage each year, with varying requirements and conditionalities.
Under the supervision of the Chief, Management for Results and general guidance from the Deputy Representative, the Programme Specialist (Budget) will provide the guidance and quality assurance that is necessary for the Country Office budget to comply with results-based budgeting principles and standards and that grants are reported on and used in line with donor commitments.
The Programme Specialist (Budget) will be responsible for setting up systems and procedures related to improved funds monitoring and utilization at the country level and support the planning and allocation of programme and cross-sectoral budgets.
S/he will provide quality assurance of budget development, utilization, and reporting (RWP and donor-funded) and monitor the pipeline and funds analysis for resource mobilization.
Furthermore, the Programme Specialist (Budget) will provide capacity development, technical advice, and support to the Budget Officer (NOB).
Main Responsibilities and Tasks
Strategic planning and implementation (budget and finances):
Contributes to strengthening programme planning with a focus on financial and budgeting aspects.
Collaborates with the Donor Relations Specialist for a global overview of financial figures and donors, to support analyses on the pipeline and funding situation of the office.
Participates in annual reviews, previews and assessment discussions. Focal point for budget and financial data and analysis including affordability analysis.
Budget & financial monitoring:
Responsible for the financial planning, allocations to other business areas, monitoring and reporting of the grants.
Manages the tracking of cross sectoral needs and allocation for resourcing and effective utilization.
Maintains and improves upon dashboard to present immediate summary of the financial data.
Safeguards financial resources by advising on and managing financial assets, financial planning, and regular reporting.
Support the funds move to the new country programme and closely monitor current country programme commitments and dropped balances.
Provide quality assurance for the monthly payroll process
Monitors programme/project budgets versus actual expenditure; ensures that expenditure recorded meets donor requirements for eligible expenditure items and that the level of documentation meets their specified requirements and advice on budget performance and, if applicable, suggests budget revisions.
Ensures all finance and budget-related bottlenecks are resolved for the efficient use of financial resources.
Provides internal operations/ administrative functions including salary forecasting and cost distribution, verification and quality control of reprogramming, extension and pull back cash requests, etc.
Supports with efforts to ensure compliance in closure of grants, including final financial reporting, external audit and updating UNICEF financial accounts.
Partnerships & reporting (budgets and financials):
Supports effective partnerships and collaboration by coordinating and providing timely required information and reports with a focus on budgets and finance.
Supports development and refinement of budgets and preparation of funding proposals.
Facilitates partnerships and collaboration with external and internal counterparts in order to improve exchange of data on programme and project implementation, particularly budget and financial elements.
Participates in teleconferences, meetings and periodic face-to-face meetings with partners as needed.
Works closely with the Donor Relations Specialist and relevant section colleagues on financial/budget component of donor reporting.
Participate in coordination meetings with partners and contributes by presenting financial reporting updates and insights.
Grants management:
Provides accurate and timely monitoring of financial utilization and programme implementation of UNICEF Nigeria grants.
Provides timely updated information on financial utilization and programme implementation to relevant programme managers and Senior Management.
Capacity building:
Facilitates efficient communication and coordination between the different sections and field offices.
Builds the capacity of Programme Assistants for financial monitoring.
Provides on-the-job training and capacity building to the Budget Officer (NOB) to provide budgetary oversight to the country office.
In collaboration with the Donor Relations Specialist, provides guidance on donor proposal and report preparation as per donor specifications.
Develop standardization of proposals and reports on immunization programme for countries as appropriate.
Provides remote and in-person support to field offices financial monitoring and budget, e.g., setting up automated grant monitoring and financial utilization systems.
Minimum Qualifications and Competencies
Education:
An Advanced University Degree in Social Sciences, Statistics, Engineering, Business Administration, Finance / Accounts Management or related area of study.
Work Experience:
A minimum of five years of professional experience in one or more of the following areas is required: programme finance and budget management, operations, monitoring and reporting, public affairs, programme management, resource mobilization, external relations, or other relevant area.
Experience in managing donors and partnerships and multi-year grants is required, and experience working with UN agencies is an asset.
The competencies required for this post are:
Core Values:
Care
Respect
Integrity
Trust
Accountability
Core Competencies:
Nurtures, Leads and Manages People (1)
Demonstrates Self Awareness and Ethical Awareness (2)
Works Collaboratively with others (2)
Builds and Maintains Partnerships (2)
Innovates and Embraces Change (2)
Thinks and Acts Strategically (2)
Drive to achieve impactful results (2)
Manages ambiguity and complexity (2).
How to Apply
Interested and qualified candidates should:
Click here to apply online
Note
UNICEF is committed to diversity and inclusion within its workforce, and encourages all candidates, irrespective of gender, nationality, religious and ethnic backgrounds, including persons living with disabilities, to apply to become a part of the organization.
UNICEF has a zero-tolerance policy on conduct that is incompatible with the aims and objectives of the United Nations and UNICEF, including sexual exploitation and abuse, sexual harassment, abuse of authority and discrimination.
UNICEF also adheres to strict child safeguarding principles. All selected candidates will be expected to adhere to these standards and principles and will therefore undergo rigorous reference and background checks.
Background checks will include the verification of academic credential(s) and employment history. Selected candidates may be required to provide additional information to conduct a background check.
Remarks:
Only shortlisted candidates will be contacted and advance to the next stage of the selection process.
UNICEF appointments are subject to medical clearance. Issuance of a visa by the host country of the duty station, which will be facilitated by UNICEF, is required for IP positions.
Appointments may also be subject to inoculation (vaccination) requirements, including against SARS-CoV-2 (COVID). Government employees that are considered for employment with UNICEF are normally required to resign from their government before taking up an assignment with UNICEF.
UNICEF reserves the right to withdraw an offer of appointment, without compensation, if a visa or medical clearance is not obtained, or necessary inoculation requirements are not met, within a reasonable period for any reason.
 C. IT/ENGINEERING
Company – Amazon Energy Limited
Job Title: Safety Supervisor
Duties & Responsibilities
Ensuring teams work together to deliver quality work to strict deadlines.
Monitoring construction processes, and providing training and team building sessions are required.
Ensuring adherence to health and safety regulations at all times.
Performing equipment, material, and routine site inspections.
Scheduling regular meetings with vendors, site inspectors, managers, and staff.
Writing up reports, budgets, project plans, and presenting them to relevant stakeholders.
Working closely with architects and other professionals.
Staying up-to-date with safety codes and advancements in construction.
Assisting with the recruitment and training of new staff.
Processing paperwork and traveling to multiple sites as required.
Requirements
Required Experience:
Bachelor's Degree or Diploma in Construction, Business, Management, Safety, Maintenance or Engineering preferable.
At least 3 years work experience.
Experience in the construction industry required.
Experience in a leadership role recommended.
Required Qualification:
Valid driver's license.
Excellent written and verbal communication skills.
Ability to focus and keep calm under pressure.
Ability to keep track of multiple projects
Method of Application
Interested and qualified candidates should:
Click here to apply online
Company: Sahara Group 
Job Title: Procurement Manager
Purpose Statement
The role of Procurement Manager is to manage commercial and supplier aspects of projects (or other assigned work).
Work with team members in conducting general market research in various categories as well as research into potential suppliers, product specification and resources.
Key Deliverables
Take action to reduce costs that are focused on creating greater efficiencies, economies of scale or better quality resources for a project team, department, or business unit.
Manage all logistics operation including all logistics assets in order to ensure timely, cost-effective delivery.
Work with freighters and clearing agents, cost and price analysis for services, etc.
Coordinate work efforts of others to ensure integration and completion of work against expectations
Evaluate and ensure that vendor performance meets or exceeds defined performance standards and adheres to overall company policies and procedures.
Interprets contract provisions and review of contracts to evaluate overall revisions, price, and past performance of each contract.
Obtains price quotes from vendors and compares quotes with the specifications and availability of items
Organizes, updates and retains product information files and purchase order records
Demonstrates continuous effort to improve operations, decrease turnaround times and streamline work processes to provide quality customer service.
Inform end-user/requester/stores upon arrival of goods so quality checks & goods receipt can be promptly done (by requester/stores) for goods and other supplies (imported and local goods)
Requirements
A Bachelor's Degree in Business Administration, Civil Engineering, Management, Accounting, Finance or any related field.
At least 7 years post NYSC work experience in a similar role.
Certification in Procurement and/or Supply Chain Management would be an added advantage.
Your Personal Attributes:
Intrinsically motivated
Results – oriented and pragmatic with exceptional problem solving and decision making skills
Top-notch networking and negotiation skills
Emotionally intelligent
Excellent and precise communication & presentation skills
Comfortable and effective in managing and communicating with team members and stakeholders
Ability to deliver results with low levels of supervision
Strong interpersonal skills, time management and planning skills
Legal Limitations: Knowledge of local legal limitations and Nigerian shipping laws.
Basic knowledge of Project Management to ensure successful delivery (on time, within budget, meeting agreed upon success criteria) to establish clear goals and accountabilities.
Good Microsoft Excel skills.
Good reporting skills.
Method of Application
Interested and qualified candidates should:
Click here to apply online
Company: Dangote Group 
Job Title: Deputy Manager, Electrical
Job Summary
Overseeing the maintenance of Electrical equipment for optimum performance raises indent for replacement of spare parts and provides maintenance support for shift operations.
Key Duties and Responsibilities
Responsible for planning, coordination, and control of efficient maintenance execution of all Electrical Installations and activities
Ensure completion of electrical maintenance jobs with the highest level of quality, safety, and effectiveness at minimum cost to maximize equipment availability
Ensures smooth running of the unit, and gives regular feedback.
Coordinate other section engineers and give support when required.
Manage and motivate his team, ensuring coordination and cooperation between the departments.
Implement preventive and predictive maintenance practices and contribute to their improvement.
Ensures/enforces maximum safety procedure in execution of all jobs.
Ensure compliance with ISO Standards
Education and Work Experience
B.Sc. / HND in Electrical / Electronic Engineering
Minimum 18 years post experience
Computer literate with proficiency in MS Word, Excel, PowerPoint.
Benefits
Private Health Insurance
Paid Time Off
Training & Development.
Method of Application
Interested and qualified candidates should:
Click here to apply online
Company: Netcom
Job Title: IT Support Engineer
Job Objective
Create a superior end-user experience by providing operational support and enhancements for a wide range of IT devices, applications, hardware, network, systems and services, supported by large team of skilled IT professionals.
Job Summary
Delivery of Netcom IT Support as a service to the customer, user incident resolution and solutions implementation, updates and upgrades, network and systems support, technical and incident recording and administration, with reporting to Netcom reporting line and Customer.
Key Duties & Responsibilities
Continuously and consistently record all reported incidents real time and resolve within SLA while following the ICT Incident reporting and escalation procedure.
Continuously and consistently follow-up on the incidents as per SLA and priority. Monitor and manage the Open Ticket Queue for outstanding incidents to achieve resolution as soon as possible and at least within SLA or committed timeline.
Implement, maintain real time, and develop (improve) daily (checks and incidents, opening and closing), weekly (Activity log, ticket report), monthly (ticket report and analysis), quarterly (audit / registry) and ad-hoc administration and reports with and without use of ManageEngine ticketing system and other generated data and reports.
Update daily on escalations, delays, inquiries, and opportunities via applicable Netcom internal communication channels such as Teams.
Liaise with the ITO Supervisor/Team Lead/Manager and VP Operations to coordinate and manage operational, technical, and commercial Issues and opportunities, and to inform Netcom Business Development Department (BDD) Account Manager of concrete opportunities as applicable.
Keep up to date and maintain all Customer IT hardware, software, and licenses, including up-to-date IT records (Audit, Register), and prepare recommended additions and changes during budget reviews.
Work with the Netcom IT capability owners to further advance the IT environment at Customer site based on best practices developed in cooperation with Netcom teams owning the applicable capability.
Interact with the Customer representative and key staff, including Heads of Department, to establish a working relationship and ensure smooth problem resolution.
Any other task as assigned by VP operations.
Requirements
Experience, Education and/or Professional Qualifications:
A preferred Degree in any of the following areas – Electronics, Computer Engineering, Computer Science and other core sciences with strong basis for ICT.
Mandatory 2 – 5 years' experience in similar role for network, systems and user support, and new solutions implementation support.
ITIL, PMP, Prince2 and/or any Microsoft / Cisco / other OEM or professional certification(s).
Essential Skills / knowledge / traits:
Knowledge of IT Support procedures, systems, administration, and support with the ability to sustainably clarify, improve and change existing or new operational IT Support initiatives.
Knowledge of ticketing system, Service Level Agreement, key performance indicators.
Knowledge of desktop, laptop, mobile device, and unified communications (IP phone, VOIP, conference system) troubleshooting installation and troubleshooting.
Knowledge of router installation and configuration, LAN troubleshooting and management, DHCP configuration and troubleshooting.
Knowledge of MS Windows OS installation, MS Office (O365) licensing, activation, application installation and user configuration and administration.
Knowledge of Active Directory Administration including creating and managing domains, security groups, access rights.
Advanced communication, relationship management and team working skills
Proactive and always alert and following up to respond and get things done, while using every escalation as an opportunity to improve laid down procedures and follow-up on communication and implementation of the same.
In depth Experience with Microsoft Outlook, Word, Excel, and PowerPoint.
Basic knowledge on servers, cloud computing & security.
Desirable Skills / Knowledge / Traits:
Hands-on experience and ability to demonstrate in areas of key duties and responsibilities and essential skills/knowledge.
Knowledge of end point protection, antivirus, monitoring, control and other device security products and solutions.
Knowledge of and hands-on experience with firewall and web filter installation, configuration, troubleshooting.
Knowledge and hands-on experience with back-up and recovery systems and applications.
How to Apply
Interested and qualified candidates should:
Click here to apply online
GRADUATE ENTRY JOBS
Company: Foresight HR 
Job Title: Graduate Trainee
Responsibilities
Gathering as much information on the company and participating in on-the-job training wherever possible.
Participating in meetings, workshops, and team-building events.
Taking notes on experiences and keeping a log of things learned.
Compiling reports and making presentations to other staff members.
Analyzing existing systems and offering new ideas for improvement.
Bringing positive energy into the company, and forming lasting professional relationships with staff.
Conducting research and assisting the Manager or Supervisor wherever possible.
Completing fieldwork or visiting different work sites when required.
Upholding the good name of the company at all times.
Writing a test or submitting to some other form of evaluation at the end of the graduate program.
Requirements
Degree in the relevant field.
0 – 1 year work experience.
Previous work experience is not necessary, but may be advantageous.
Excellent written and verbal communication skills.
Excellent research abilities and a willingness to grow.
A positive attitude and a growth mindset.
How to Apply
Interested and qualified candidates should send their CV to: asks@foresighthr.com.ng using the Job Title as the subject of the mail.
Company: Food Concepts
Job Title: Graduate Trainee
Job Description
Operations (Health & Safety, Loss Control)
Business Planning and Financial Control
Customer Service
People Management.
Sales Building.
Qualifications
Should possess a B.Sc. / HND in any related field
Minimum of 2nd class lower division (B.Sc.) or Lower credit (HND) with 5 credits O'L including Maths and English.
Candidates must have completed NYSC.
0 – 1 year of work experience.
Method of Application
Interested and qualified candidates should:
Click here to apply online
Note: Food Concepts PLC will not be liable for relocation or accommodation expenses for successful candidates; as such, only candidates who can conveniently live and work in the stated locations will be considered.
Company: Prospa
Job Title: Graduate Trainee
Job Summary
We are constantly on the lookout for great talent who will work with us to build a brand that is passionate about delivering excellent services to our members.
As a graduate trainee, you have the advantage of working with different teams within the company.
This puts you in a position to understand how individual teams operate, and helps you better align your interests.
What You'll Do
Participate in trainings and work with several departments within the company
Analyze existing systems and offer new ideas for improvement
Research, analyze and interpret data from various sources
Convert analysis into business insights
Bring positive energy into the company, and form lasting professional relationships with staff
What You'll Need
A Degree in a relevant field
A positive attitude and a growth mindset
Adaptability, willingness to learn new skills and commitment to exceptional delivery
Excellent written and verbal communication skills
Excellent research abilities and a willingness to grow
Strong problem-solving and analytical skills
Attention to detail
High self-initiative
Method of Application
Interested and qualified candidates should:
Click here to apply online
Company: SellyFak
Title: SellyFak Graduate Trainee Program
Requirements
Sc. in Engineering (Chemical, Mechanical, Electrical, Civil), Economics, Finance, Marketing, Business Administration, Human Resources
Must have completed the mandatory 1-year National Youth Service Corps (NYSC)
27 years of age and below
A minimum of 2:1 class of degree (Second Class Upper)
Method of Application
Interested and qualified candidates should:
Click here to apply online
Company: Andersen
Graduate Trainee
Job Summary
In line with Andersen's core value of stewardship – to hire the best and the brightest and invest in our people to ensure that legacy – we desire to ensure that key roles are filled by best-in-class talent with the requisite skills and experience. Our graduate program offers opportunities for fresh graduates, to create immense value for our clients both locally and internationally. It allows successful candidates to get nurtured, impact their communities, and thrive both physically and professionally. In an immersive, performance-driven, and highly rewarding environment like ours, you will have every tool needed to live your dreams. At Andersen, we provide specialist Tax, Corporate and Commercial Advisory, Regulatory and Transactional Services, Transfer Pricing, and business advisory services to resident and non-resident companies doing business in Nigeria, West Africa, and globally. The firm consists of professionals with many years of experience in taxation, transfer pricing, accounting advisory, and transactional services both at local and international levels.
Job Description
Eligibility Criteria
A minimum of 5 credits in one sitting. Mathematics and English Language are pre-requisites.
Applicant must be a graduate from a reputable university with a minimum of a Second-Class Upper Degree in any discipline. Graduates from international universities must submit undergraduate transcripts (in cases where the class of degree is not stated on the certificate).
Law graduates must have a minimum of a second-class lower degree from the Nigerian Law School.
Applicant must be less than 27 years of age at the time of application.
NYSC Status: Applicants should;
be currently enrolled in the NYSC program,
have completed NYSC, and
show relevant documentation, if he/she has been exempted from the NYSC scheme.
Job Experience
Selection Criteria
Graduate Trainee
As part of our selection criteria, Shortlisted candidates are scheduled to take a GMAT-based Aptitude Test and write an Essay, designed to test candidates' ability to express their thoughts clearly. All candidates successful at this stage will progress to the next stage.
Assessment Centers
Our Assessment centers serve as our next stage of the recruitment process. This process allows us to test your ability to work with others as a team. It consists of three (3) parts as follow:
Group Exercise
Individual presentation
Panel Interview
Each process is designed to test specific attributes. Successful applicants at this stage will progress to the final interview phase.
Final Interviews
Once successful at the assessment center, you will be invited for interviews where you meet with a Partner for a one-on-one interview.
Offer
This indicates you have successfully gone through all our recruitment processes and have been considered for a role with the Firm.
Andersen is an affirmative action-equal opportunity employer. Personal data collected will be used for recruitment purposes only.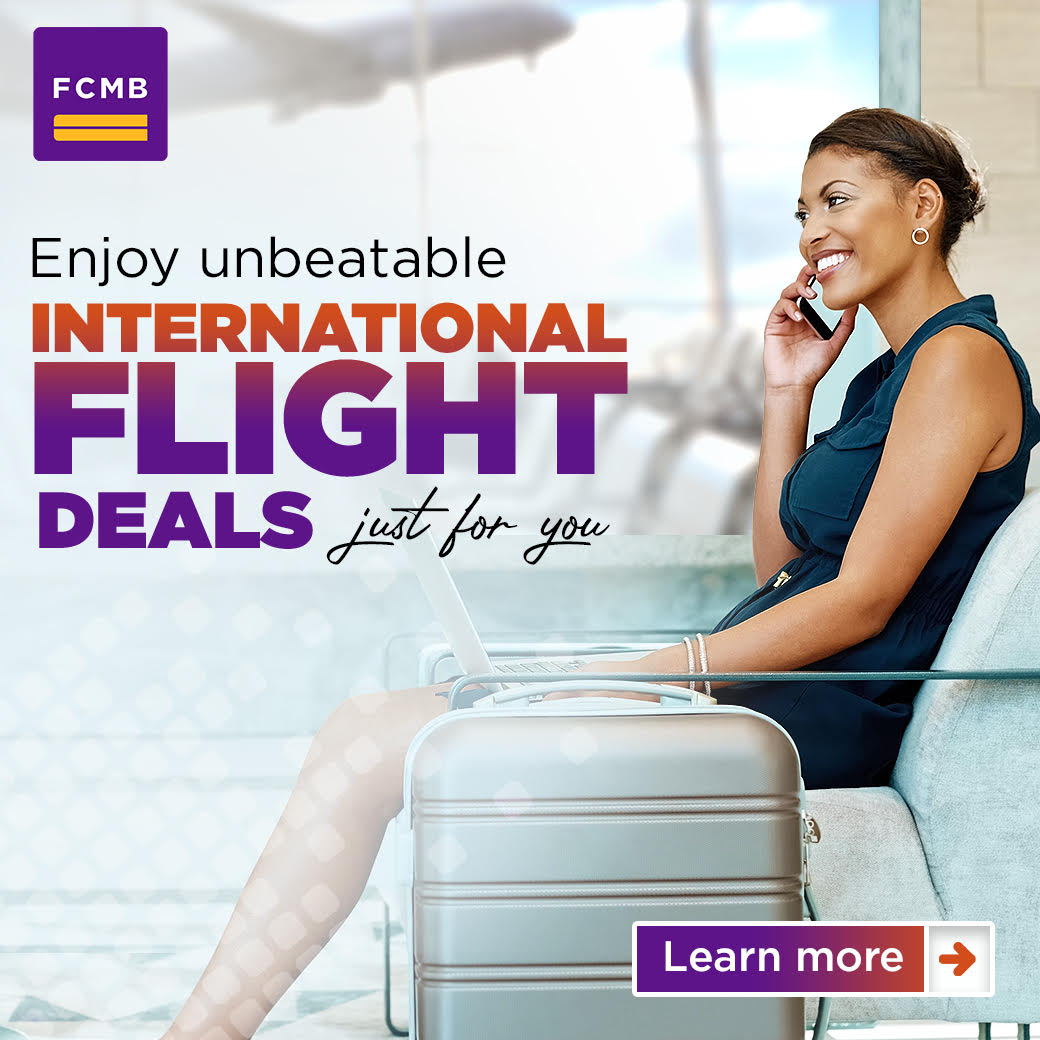 Method of Application
Interested and qualified? Go to Andersen on andersen.seamlesshiring.com to apply