Working Lives
Working Lives: The 35 Year-Old Affidavit Agent Who Wants to Japa To Canada
American immigration officials say that Nigerians can produce documents signed by God. That is certainly an exaggeration and character assassination! But in and around court premises in Nigeria, you find men and women who could furnish you with affidavits for all sorts of purposes. This is a conversation with a 35-year-old affidavit agent, Mariam. She came to Lagos from Ijebu-Igbo with dreams of going to university. Mariam now earns a surprisingly good income from the "trade" in affidavits. But she is however tired of Nigeria. Mariam wants to "Japa" to Canada or the United Kingdom.
"My dream and prayer is to relocate with my family to either the United Kingdom or Canada. I am just tired of this country, nothing is working any more"
Your name and where you are from, please?
My name is Mrs. Mariam Oshineye, I am from Ijebu Igbo in Ogun State.
Tell us about your education.
I went to Saint Matthew's Primary School, Ijebu Ijesha and then I proceeded to Ladugbo Community High School, Ijebu Igbo. After completing my secondary education, I came to Lagos to stay with my aunt. My plan was to continue my education. I thought that my aunt would help. But on getting to Lagos, I realised she was trying to make ends meet as a hustler at the court premises.
We thought she was a staff of the Lagos State Judiciary High Court in Ikeja. That's the impression she gave us at home in Ijebu Igbo. But she was just hanging around the court looking for people she could help to obtain affidavits and other documents. 
My dad works in a sawmill as an operator while my mum sells plantain. The little money coming from their businesses couldn't pay for me to attend a university or polytechnic. I decided to stay with my aunt here in Lagos. I am now 35 years old. There are no regrets when I look back at what could have been. My children will go to the university and be great people in life. That hope gives me joy. 
When did you come to Lagos?
I came to Lagos in 2005 a few months after I completed my secondary education.
Where do you live and how much is your rent? 
I live in a room at Akiode, along Ogba – Berger road.  We pay N3,500 per month as rent. I live with my husband. We got married in 2010 and we have 3 lovely kids. My husband is a transporter plying Ojota to Berger. He is very hardworking and he supports the family.
How did you start this business? 
I started in 2005, a year after I came to Lagos. The most important thing is that you have to be bold. The job is about approaching people as they walk or drive into the court. You tell them that you can help them obtain the documents that they need. I am a shy person by nature. This is an inhibition that I had to work on and overcome. I learned the techniques of pitching our services to people from my aunt. She owned a mini-shop where we used to print. My aunt left the hustling for customers to me. She died two years ago. It has been difficult working alone. None of her children is interested in the business. 
So you couldn't keep up with paying the rent?
I wasn't even paying any rent at the time. When my aunt died, her husband came to pack all her belongings. I had to start hanging around the court premises with my umbrella and a small plastic chair. I had established contacts with the old hands so I could keep working despite not having a printer and computer. They charge me less to print than they charge regular customers. I ask my customers to wait while I print the documents. I still have access to the court to stamp documents. 
How much capital did you start with after your aunt died?
Nothing much really.  I wasn't getting any salary from my aunt.  When I was sent on errands, I only got stipends. Customers also gave me tips. I just needed to buy an umbrella and a plastic chair like I mentioned earlier. 
Who are your customers? 
Everyone is my customer; students, professionals, traders, etc. Different people come for different things, so we don't have any special customers. But the majority of people that I help obtain documents come for affidavits for change of names and other purposes. The vendors around here help me to publish the change of name in the newspapers. This is a requirement to get the affidavit.
What are your peak periods in this business? 
Every weekday is busy. People who want to do change of name or get affidavits for loss of documents come during the week when the courts are sitting and the court clerks are here. We come to work on Saturdays but sale is very dull. 
Give me a list of the documents you process for people.
Marriage certificates, change of name, loss of documents, birth certificates, car documents, and so on.
How much do you charge for each document? 
The marriage certificate is N50,000 and the change of name is N6,000 if you want it in print in one national daily. The cost depends on what you want to do and how important it is.
In a good week, how much do you make?
I make at least N50,000. Nigerians who want to travel or who live abroad are a major source of business. They come for different documents. These documents are important to them, so they pay us better. Once we see people like these, we know they need documents for traveling. 
How much profit do you make on each document?
The documents cost me very little, so I am able to keep a lot of the money I charge. I pay a little for printing. Then, I pay the court clerks to sign and stamp the documents. We have a relationship with them, so this is usually between N2,000 and N5,000 depending on the type of document I am processing for my customer. All the profit comes to me because I don't have a boss that I deliver to.
How many hours do you work in a day?
I resume by 10 am and I close by 4 pm.
Do you have savings? 
Yes, I have savings.  I save N5,000 every day.  I am also a member of a cooperative society where I contribute N10,000 monthly. These savings are very useful for emergencies. One doesn't need to start begging for help.
Do you have situations where there are mistakes in the document and the client is not happy?
Yes. Nobody is above mistakes. When there are errors in the document, either I spot the error myself and correct it even before I have over the document to the customer or the customer brings the document back to me. I immediately process the document again. If the error is due to the customer giving me the wrong information, I collect a small fee to correct the error. But if the error is my fault, I don't collect anything from the person. I always give my phone number to customers so they could easily get in touch in case there is a mistake. Many end up referring me to friends.
Apart from affidavits, do you do other things that fetch you money? 
I don't have anything else I do apart from this business.
Did you have to register with anybody or a union before starting the trade?
When I started this there was no union but recently we agreed to appoint someone as our chairman. So before you start this business you have to see the chairman. The chairman will be the one to tell you what to do before you can start operating. You can't just come and start working without going through him.
So, if I wanted to start the trade today, what do I have to do?
As I said earlier you will have come to see the chairman. He will be the one to tell you the amount to pay and also ask what you want to do. Some people are here just to sell soft drinks and recharge cards while some are just here to do photocopy. It depends on what you want to do.
For how long have you been doing this and for how much longer do you see yourself doing it?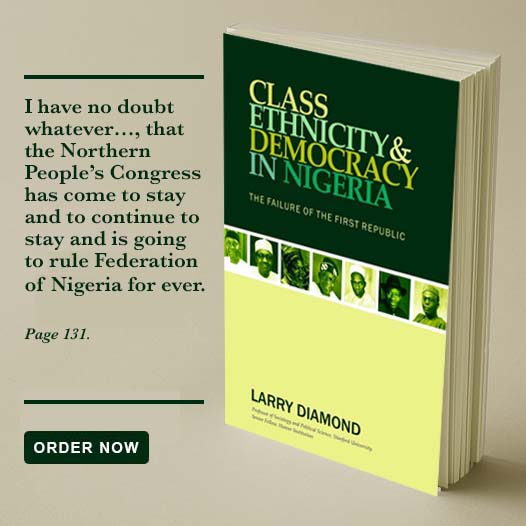 I have been in this business for a long time but I was working with my aunty as I said. When my aunt died two years ago, I started on my own. So, that's about 16 years altogether. I do not see myself quitting anytime soon though. I am still young, which means I still have a long way to go.
My dream and prayer is to relocate with my family to either the United Kingdom or Canada. I am just tired of this country.  Nothing is working anymore. I wish I could just sleep and wake up in either of the two countries. I want to japa !