As part of our series on the 2023 presidential elections, we are talking to voters in different communities, asking them the candidates they will be voting for, why, and what they expect their candidates to deliver when they get into office. This week we interviewed voters from Ile Ife, Osun State. Some members of our team found the views of some of the voters' "pedestrian" and wondered if they are worth publishing. The point of the series is to present the "unfiltered" views of a broad section of the electorate. Not views we consider "sophisticated" or "mainstream".
"I will be voting for Atiku Abubakar in the 2023 elections. I want Atiku to win the election because things were much better under the PDP". 
The Man Who Wants Atiku to Win and Break Up Nigeria
Mr. Moyosore Muideen (Construction Block Maker – 30yrs)
I am from Ilorin in Kwara State but I currently live in Ile Ife in Osun State. I always vote during elections. For the 2023 elections, I will be voting for Atiku Abubakar.  Things were much better under the PDP.  That's why I want Atiku to win. Under the APC, the cost of living has skyrocketed. I don't want Nigeria to continue like this. Instead of voting again for APC, I suggest we go back to what we know has worked for Nigeria in the past. Life was okay under the tenure of the PDP.
But the most important thing to me is that I would like this country to be divided. Let the Yoruba stand on their own. I want to see if Yoruba people can survive on their own. The problem of the country is forcing people with different languages and cultures to live together.
If my preferred choice of candidate, Atiku, wins I expect him to separate every tribe. You know that I have said that we all should go our separate ways. Hausa, Igbo, and Yoruba should all go their separate ways. If we all have our separate countries, everyone will be able to monitor what is happening, I mean what the government is doing. Every tribe will specialise in something.
If you are a farmer the government will finance you so you can face your farming full-time. And if it is a white-collar job you prefer, you will be given a white-collar job.  Nobody will be able to disturb anybody since we all know what our specialties are and we have separated so each tribe can focus on what they want to do. What citizens get won't be based on connections or how rich an individual is. Everyone should be entitled to what he or she wants to do in life. I also expect my candidate of choice to create job opportunities for our graduates.
The Woman Who Is Waiting for a Signal from Heaven 
Mrs. Omotosho Oluwaseun (Kitchen Items Seller – 42 years old)
For the forthcoming elections in 2023, my wish is for God to choose the right person for us. I pray that God should put a God-fearing person so that things will not be difficult when he gets there. That is my own opinion. Honestly, I do not have a preferred candidate of choice this time around.  For previous elections, I always had a clear choice. I am still praying to God about it to direct me on who I should vote for- Obi, Atiku or Tinubu?  My preferred candidate is not yet revealed. But I know God will guide me.
The Woman Who Wants Tinubu To Provide Clean Water
Mrs. Osuolale Omotolani (Egg Retailer -35 years old)
I vote in all elections. In the 2023 election, I am voting for the candidate of the APC, Bola Ahmed Tinubu. I want us all to vote for him.  Tinubu is a Yoruba man. This is why I want him to win. If Tinubu eventually wins the election, I want him to fix our bad roads and also create good water projects, and also pay workers' salaries regularly.
By doing this, the people will be happy and you know without money there will be nothing to boost the economy. Without money, there is nothing like economic growth. If workers are paid on time, the economy will grow. If the road network is good, this will also make the economy grow.
Clean water is also important, if there is clean water there won't be any problems among the people. Drastic security measures should be put in place in all our communities; when there is security the people will live in peace amongst each other without being scared.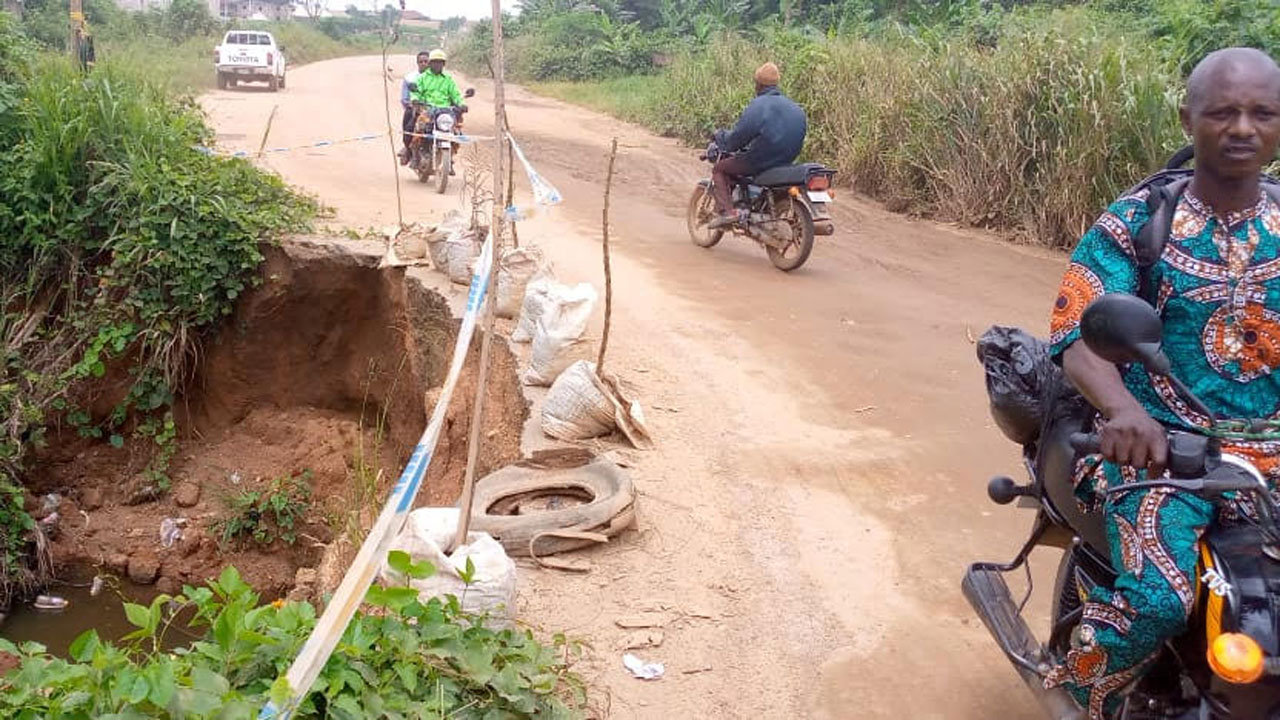 The Man Who Will Vote for Tinubu Because He is Not a Bastard  
Mr. Olowokere Femi (Farmer – 45 years old)
I am from Ilesha in Osun State, but I live in Ile Ife. As good Nigerian citizens, we all are seeing what is happening in our country. Things are so bad. But we are praying that a God-fearing person will win the next election because people are suffering. Eating three square meals a day has now become difficult. The funniest thing is we may wish for a particular candidate to win and the person gets there and does not perform. So let the will of God come to fulfilment.
I only know three of the presidential candidates-Tinubu, Atiku and Peter Obi. As a good Yoruba man, I will cast my vote for Tinubu. I hope he wins because we cannot continue voting for people that will lead us astray. Let us all vote for Tinubu as good Yoruba indigenes. Since I am not a bastard, I would vote for Tinubu. I vote frequently and I won't think twice this time around before I vote for Tinubu.
"When the PDP was in power things were going on smoothly".
Diran Abiodun (Artisan, Bricklayer- 24 years old)
I am voting for Atiku because when he becomes the president things will change for good. When the PDP was in power things were going on smoothly. There was no inflation.  There was no constant increase in the price of goods and services. We were able to keep all our children in school. But now that the APC is in power everything just turned upside down.
When Atiku wins, I am sure he will turn everything around to the way it used to be or even better. Even we the youth will be free from suffering. We all went to school but we do not have money to show that we went to school. Look at it our currency; the naira has no value again. N10,000 cannot buy you so much these days. Before you know it, the money is all gone.  The present APC government has bastardized everything.
I want anybody that will win to create more jobs for the youth. If there are jobs a lot of things will improve in the economy. If push comes to shove and they can't do that, Nigeria should be split into pieces so we all can know where we belong. Yes, I said so. Quote me anywhere!