Not only is edtech providing a means to learn out-of-school in the era of the new coronavirus pandemic, but it also has the potential to be a critical substitute for the failed mode of delivering education in government-provided classrooms in Nigeria."
uLesson, an online learning platform with a presence in at least seven African countries, recently raised $7.5 million following a Series A round that attracted investments from Owl Ventures, TLcom Capital, Founder Collective, and LocalGlobe.
The funding, said to be the largest focused in the Nigerian edtech sector, comes after a previous $3.1 million investment raised by uLesson in 2019 before its official launch. It is an exciting development in the remote learning space. 
Launched in March 2020, uLesson hit the market just at the right time – as the coronavirus pandemic forced schools to close and parents started enlisting learning apps as electronic teachers.
uLesson has been downloaded more than one million times in the last year, with users spending approximately 77 minutes on the app daily. For comparison, the average user spends just over 11 minutes per day on YouTube and 27 minutes on Instagram.
Sharing ULesson's latest funding news, Founder and CEO Sim Shagaya outlined his vision for the company's future. "Looking through traditional lenses, Africa seems to lack teaching resources. But at uLesson, we believe that there are resources lying latent that we will activate using digital networks that will deliver learning experiences that exceed what is currently available to 90%+ of African learners."
The Nigerian Edtech Space
The edtech sector is one of the few industries that have gotten a big boost from the coronavirus pandemic. Like video-conferencing apps that saw their stock go up – Zoom surged by 250% – in the middle of last year; the edtech industry is also enjoying a spike in value.
As of Q1 2020, Nigeria had the largest share of the 210 edtech startups on the continent. The industry is dominated by heavyweights like Edutech, ScholarX, StanLab, Geniii games, Traindemy, Utiva, and others. uLesson has muscled its way to becoming one of the sector's big boys within a year of its launch. By the third quarter of 2020, the Nigerian edtech industry's top 50 startups had raised a combined $3.46 million in funding, with Kepple, Itanna, and TLCom Capital responsible for most of the funding
How big is the (potential) market for edtech in Nigeria and is the current level of funding edtech firms are attracting big enough to supply the market?
Also Read: "I delayed paying my children's school fees while saving to buy my house"
Big Opportunity in Small Apps
The quality of education in Nigeria is universally acknowledged to be substandard. Cramped classes are a major problem. While the global average pupil-to-teacher ratio is 23.4, the most recent available figure from Nigeria is 37.6. This is despite the fact that up to 10.5 million children who are of school age are not enrolled in school. Many of the out-of-school children don't attend or drop out of school after primary education because there's no school near to them.
Then about 80% of primary school leavers in Nigeria cannot read, compared to only 20% in Tanzania. According to the Universal Basic Education Commission (UBEC), Nigeria has a shortage of about 237,000 primary school teachers. Nigerian teachers are poorly paid and motivated; teachers' attendance rate is as low as 30% in some public schools.
Nigeria does not appear in a hurry to solve the problems of out-of-school children and poor learning experience and outcomes. The education system is plagued by overcrowded classrooms, unqualified and poorly remunerated, and largely absent teachers. Nigeria allocated 7% of its 2019 budget to education; Ghana and South Africa allocated 39% and 20% respectively.
It is believed that 50% of the current low level of funding for education is lost to corruption. This deep-seated culture of neglect, low expectation, and pervasive unaccountability means that the quality of Nigeria's educational system would improve only very slowly even with the availability of greater funding.
Mohammed Sabo Keana of the Almajiri Child Rights Initiative (ACRI) summarized the problem. "In many of these Northern states, there are a lot of children who wish to go to school but the schools are not available in the first place. Even where there are schools, there are few teachers, a lack of infrastructure, and even manpower to do it. There is a lot of money that has been budgeted to finance the construction of schools, [and to ensure the] welfare of teachers, but all those things are not in place and so you find out that the money meant for these projects are then being diverted to other uses."
Edtech could play a major role in resolving the many problems of Nigeria's education system. It can cut out the middleman – corrupt politicians, bureaucrats, and school heads and indifferent and absentee teachers – and deliver learning direct to learners. 
At only the primary school level, there is a 33.9 million (counting both children out of school and those in primary schools) opportunity for edtech to deliver quality instruction to Nigerian children. 
Also Read: Lower Education and Trust Levels Barriers to Women's Financial Inclusion – CBN Study
A big solution waiting for big funding
Despite the big potential market and the inherent opportunity to improve human capital, boost economic growth, enhance healthcare, reduce insecurity – the direct and corollary benefits of mass education – edtech has not attracted significant funding in Nigeria and Africa.
Less than 3% of technology startup funding received in 2018 went to edtech companies on the continent. According to Techpoint Africa, uLesson is the only West African edtech startup to have raised more than $1 million since 2009.
While the global edtech market is projected to grow by 16% every year between 2020 and 2025, rising from  $85.8 billion in 2020 to $181.3 billion in 2025, Africa's edtech sector is projected to grow by only 2% per annum.
Yet, the projected slow growth of the sector in Africa and its struggle to attract funds disguise impressive progress. The use of edtech products in African countries doubled in April 2020, with Nigeria, South Africa, and Kenya driving the growth. 
Not only is edtech providing a means to learn out-of-school in the era of the new coronavirus pandemic, but it also has the potential to be a critical substitute for the failed mode of delivering education in government-provided classrooms in Nigeria.
Edtech in Africa is still addressing the tiny middle-class market i.e. acting as a supplement to classroom instruction received by the better-off children often in private schools that are miles ahead of public schools in terms of quality. It is thus giving more to those who have.
Children of the poor in urban centres and in rural areas face enormous barriers to learning through edtech. Smartphones or desktop computers are an impractical luxury where getting breakfast is uncertain. 
For millions, learning via apps is an unrealistic dream without first solving the problem of access to devices and cost of data. Many other hurdles unrelated to the costs of devices and related services, including subscription to edtech apps have to be surmounted.
The approach to successful edtech cannot be one-size-for-everyone. Even "hardest-to-reach" children i.e. children that are not receiving an education for different reasons don't have similar situations. Some have parents who would like them to further their education (rather than stop after primary school) given the opportunity while others have parents who are less interested in or less able to interest their children in education. 
Government and the Possibility of Mass Edtech
Osun, one of Nigeria's 36 states in 2013 introduced a tablet e-book popularly known as opon-imo. It was touted as a cost-saving device that not only contained textbooks but videos of instruction. 
The project failed because of shambolic planning and execution; it was perhaps meant to be more of a procurement success for its planners than an effective education innovation. Yet, despite this inauspicious start, the government must play a big role if edtech is to achieve its potential and benefit Africans deprived of even basic education opportunity. 
The big promise of edtech is evident in the story of Sadiq, a boy who abandoned school in his native Borno for Lagos in search of a job. The job he found as a gatekeeper beside the building housing the edtech company Gidimo in Victoria Island changed his life. He made friends with Gidomo staff who introduced him to their app and he successfully completed his secondary school education and gained admission to study computer science at the University of Borno.
A centralized approach (with states coming together to procure edtech services possibly with Federal Government grants) would drive effective adoption with the following as possible elements of the approach: 
1. Governments should pay for services: Governments should not get into the edtech business like the government of Osun State. It will end in tears. The government should rather focus on paying edtech companies (selected via competitive tenders) to deliver edtech services based on well-specified objectives. The companies selected should be the ones that propose designs best able to meet the objectives.
2. "All Terrain" Tablets for Africa: One of the key objectives should be a tablet that can survive very rough handling in 40-degree heat in Gombe and score high in energy innovation (e.g. a tablet powered by solar).  Balancing online with offline capabilities is also important; students should have access to study materials but not distracting or inappropriate content. 
3. Gamification: Edtech has to serve millions of children who don't have parents that will monitor or encourage them to study. Gamification transforms learning into fun. Commissioning miniseries of education should aim to have edtech suppliers compete on making edtech as addictive as video games. 
4. Social App: Imagine having tablets that have the  Muslim call to prayer or Quranic verses installed or that give tips about farming or healthcare in local languages? This gets parents involved and makes them more likely to encourage their children to learn or at least not prevent them from using the app.  
5. Opon Naira: Parents could be offered even more incentives to encourage their children to use edtech apps by linking them to social cash transfers; parents would be rewarded as their children progress in learning.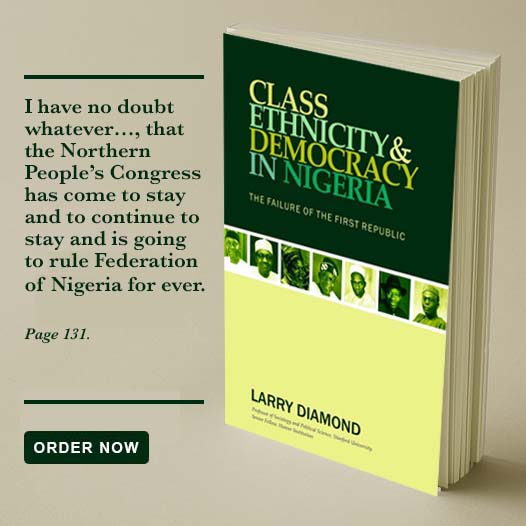 The reality sadly is that there is very little appetite or energy for the sort of reforms that would see education authorities at the federal and state levels adopt these or similar steps to boost the adoption of edtech. 
Asides from Kaduna State where innovations such as investing part of the education budget (with donor support) in private education providers who employ technology to deliver and monitor standardized lessons, it is business as usual in Nigeria's education sector. Discussion of innovations such as edtech remains largely academic. But the discussion should, however, go on, awaiting improvements in political accountability and governance that will see new ideas implemented.