The Lunch Hour
The Lunch Hour: Stanley Adewole Fagbule, CEO, SellyFak Energy Services Limited.
Stanley Adewole Fagbule is the CEO of SellyFak Energy Services Limited, a leading oil and gas services firm. He has had a career spanning over 30 years in the oil and gas sector. He worked for Gulf Oil Company Nigeria Limited (now Chevron Nigeria Ltd) and Western Atlas (now Baker Hughes) as a Field Engineer in Nigeria and in Aberdeen, Scotland. Mr. Fagbule is a director in other companies spanning the Marine Logistics, Education, Real Estate, Power and Communication sectors of the Nigerian economy. Under his leadership, SellyFak has expanded its operations to Ghana and Uganda where it is the major partner in locally-registered joint ventures.
"When I was going to Port Harcourt, I remember my mum warning me to not go near water.  I was posted to Chevron [then Gulf Oil Company] to serve. And on my very first day, they took me offshore. I thought about sharing my mother's concern with them but decided against it". 
University – Science or Art?
I loved sciences subjects while in secondary school, so I studied Mechanical Engineering at the University of Ilorin. It was a very exciting period. Before then, I attended Methodist High School in Ibadan. Methodist was well-known for football. I did not play but I was a very strong supporter. From there, I went to Ilorin because I wanted a change of environment having schooled in Ibadan all my life. I did not want to go to Ife because that is my native town. I wanted to move somewhere I had not been before. So I moved to Ilorin in 1985.
What was the biggest lesson you took away from the university?
Going to the university as a freshman in a different environment was a challenge. I also had the challenge of studying engineering, a subject that could be very demanding. I learnt to manage my time- how many hours to devote to studying the core courses, to friends and to social activities. I was able to achieve the right balance and finished with the right result. I learnt a lot from the challenges involved in finding the right balance and this has helped me afterwards in surmounting other challenges.
What was your first job and what was the biggest thing you learnt from it?
After university, I was lucky to be posted to Port Harcourt for the National Youth Service Corps assignment. It was yet another new environment, away from home. When I was going to Port Harcourt, I remember my mum warning me to not go near water.  I was posted to Chevron [then Gulf Oil Company] to serve. And on my very first day, they took me offshore. I thought about sharing my mother's concern with them but decided against it.
At Chevron, I learnt humility. You had to work offshore with technicians who are not as educated as you are. You had to come down and learn the processes of what the job entails from them. From Chevron, I went to Baker Atlas (then Western Atlas) as a Junior Field Engineer. Courtesy of the company, I was trained in Aberdeen, United Kingdom. I was with the company for over two years. It was a turning point for me because it taught me a lot about hard work, perseverance and diligence. By the nature of the work, you could be standing on a rig continuously for twelve to fourteen hours working.
Over the course of your career, what have you learnt that you would not have gotten on any MBA program?
That will be the ability to manage resources and get results from them. This is in terms of getting people to achieve set goals, most especially personnel management. It is about the ability to relate with them and know their feelings and opinions so you can speak the same language as them.
Who was the greater influence, Mum or Dad?
My mum, no doubt about that. She is a role model. I grew up with my grandmother in my early years in Ibadan. Staying with my mother in Agbowo Ibadan, close to University of Ibadan was a great inspiration in my educational pursuit that has shaped my life.
What are your music interests?
I like soft music. I love Whitney Houston and Nathaniel Bassey.
What kinds of books interest you?
Most of the books I read are about self-development. I read management books as well. Presently, I am reading The Three-Box Solution: A Strategy for Leading Innovation by Vijay Govindarajan. I read a lot of Steve Covey and Jack Welch. From Jack Welch, I learned the three key elements of running a successful organization: customer satisfaction, employee satisfaction, and cash flow management
Do you believe in philanthropy and how has the Coronavirus pandemic shaped your views about it?
I believe in giving back to society.  As an organization, we have two major NGOs that we support vigorously. One of them is Junior Achievement Nigeria which develops entrepreneurial skills in young school children. We sponsor some of their programmes in South South Nigeria. We also support of an autism NGO: Blazing Hearts. The pandemic has disrupted a lot of things but we have not stopped working in that area. Junior Achievement is working towards helping  indigent students get internet access so they can continue learning  while they are at home.
What is the biggest impact the coronavirus has had on your view of life?
Well, I have learnt to sit back and re-strategize. Two years ago, we had a plan to move our business from services to production and we have started working on this looking at opportunities in Nigeria, Ghana and Uganda beyond providing services. We are determined to move faster in that direction.
How will COVID-19 change your attitude to managing the office and staff?
For us, the pandemic is bringing out a new model of work. To adapt to this new norm, we have had to do a lot of work remotely and the way we are going about that is to empower people to take certain initiatives on their own. We also have to find a new way of interfacing with our clients. Most of the time over here, people meet with clients face to face. This is changing and we know it will not come back 100%, the practice of always physical meetings.
What are the two things you value most when you are hiring?
The most critical thing for me is attitude. Number two is the growth mindset. When we want to hire, we want someone with a good attitude. The person must be able to take up new challenges. We have a staff strength of over 25 and our management team is 6- our staff has been with us for an average of 12 years. We have been able to understand each other very well. People here do great work with little or no supervision.
What is your favorite place to holiday in Nigeria and abroad?
In Nigeria, I like to go to Ibadan. It is very peaceful. Maybe it is the feeling of coming back home. Abroad, I like Houston.
Sport: football or boxing?
I like football. I support FC Barcelona.
What would you consider the best use of money?
Education, Sharing the Good news. Economic Empowerment
Who is the one person you would most like to holiday with?
It would be an American called Robert King. Robert and Dorothy King are both Stanford alumni. They gave $150 million as seed money to start Stanford Seed to help stop the cycle of poverty. I would like to tap from his fountain of knowledge.
Are you a coffee person or a tea person?
I am a tea person.
If you were to run into President Muhammadu Buhari in a hotel or at the airport, what single thing would you ask him for Nigeria and for your sector?
For Nigeria, I would like him to invest more in coordinating between the Presidency, Ministers and MDA. Policy formulation should be subject to rigorous discourse to articulate better decision that will spur investment for job creation, economic and wealth creation instead of the present situation where the appointees are working in silos
I would ask the President to do all it takes to encourage the National Assembly to pass the Petroleum Industry Bill [PIB]- this will really spur investment.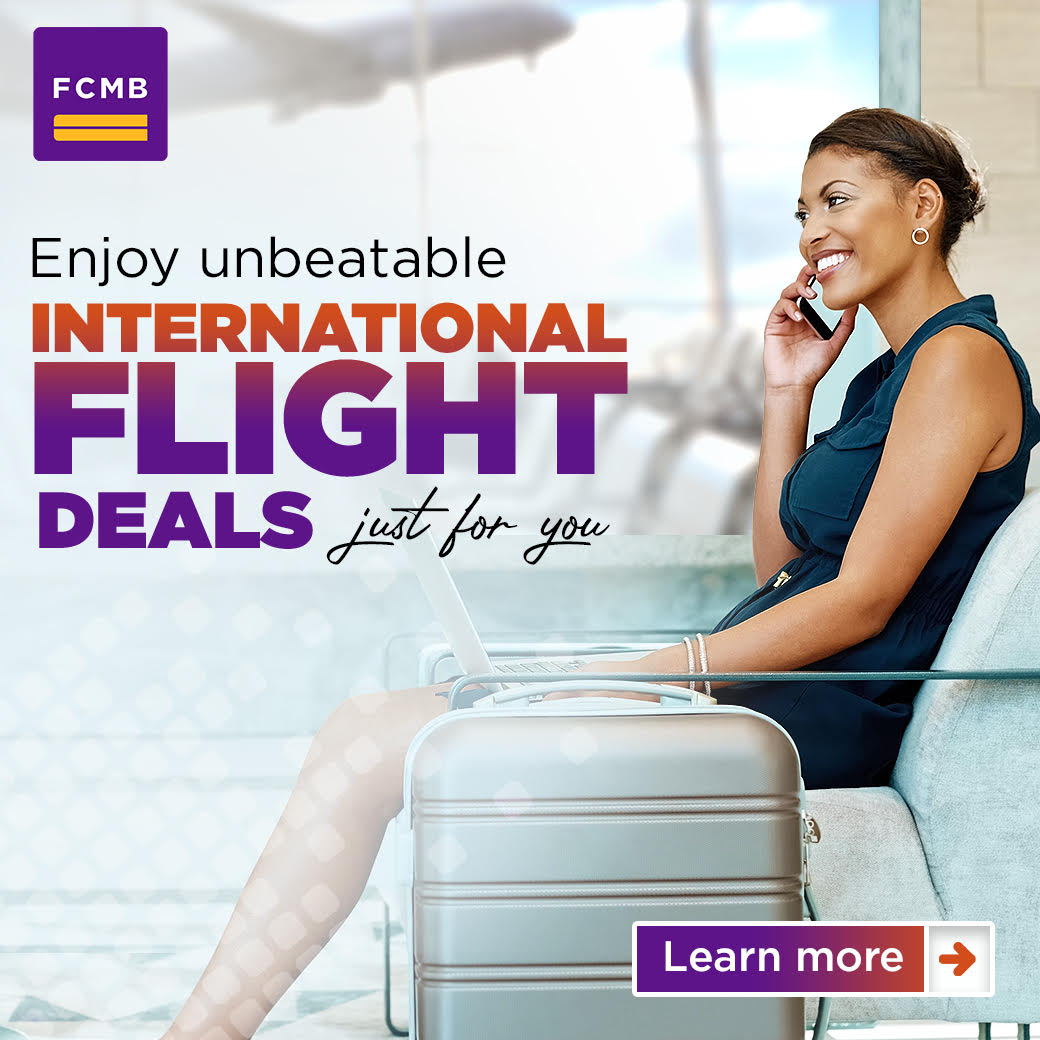 What do you think is the best development model for Nigeria?
The Singaporean model is fantastic. But it is for a more mono-cultural society. Singaporeans are basically Chinese with a little bit of Malaysians. The best that can work for us are policies that can harmonise our heterogenous peculiarity. Professor Attahiru Jega proposed some things in a recent interview in terms of what suits our situation better. We are trying to operate a federal system that has three tiers of government, most federal systems have two. We need to develop what suits us and not just copy.