Tech
Tech Start-ups in Emerging Markets Get Funding Boost
IFC's $225 million venture capital platform will strengthen digital economies in Africa, the Middle East, Central Asia, and Pakistan
When entrepreneurs Tamim Khalfa and Nael Halwani launched a delivery start-up in Lebanon—where soaring inflation has been making headlines for years—the co-founders knew they faced unique challenges. Lebanon's exchange rate fluctuates dramatically, internet connectivity is undependable, and damaged roads in some places make it difficult for couriers to reach their destination.
It's not a situation most entrepreneurs would have been enthusiastic about. But Khalfa and Halwani spotted an opportunity to serve a young, tech-savvy market that was hungry for digital delivery. So they tailored their start-up, Toters, to the reality of doing business in a country with political instability and economic volatility.
For example, Toters developed a pricing algorithm to respond quickly to continuous exchange rate fluctuations. The company also created a mechanism to increase driver pay in line with inflation and rising gas prices.
The approach worked. Toters now leads the market and has became a "super-app" that delivers food, pharmaceuticals, flowers, books, electronics, and other products for more than 4,000 small- and medium-sized enterprises (SMEs).  "Toters is setting a benchmark for successful companies in a reimagined future Lebanese economy," Khalfa says.
In 2020, just three years after its launch in Beirut, Toters expanded to Iraq. The company now employs 250 people in Lebanon and 250 in Iraq, including 50 engineers and scores of contract delivery drivers.
New venture capital (VC) funding from IFC and others will accelerate Toters' growth, helping the company hire more local employees and bring on additional Iraqi restaurant partners, retailers, and couriers.
Though demand for delivery has validated Toters' strategy, Khalfa knows that the company's story is unusual: "Investors in the past have had risk aversion toward countries that have a challenging macroeconomic and political profile," he acknowledges.
That risk aversion has steered venture capital investors away from tech start-ups throughout Africa, the Middle East, Central Asia, and Pakistan.  In 2021, these regions collectively received less than 2 percent of $643 billion of global venture capital funding.  Spillover effects of COVID-19, the war in Ukraine, and a growing energy crisis mean that these figures are not likely to improve any time soon. That's a problem because tech start-ups like Toters are key to economic growth in many developing regions.
IFC's new $225 million funding platform will go to venture capital firms and companies that are already addressing development challenges through technological innovations in climate, health care, education, agriculture, e-commerce, and other sectors.  It will help innovative tech companies in Africa, the Middle East, Central Asia, and Pakistan expand during a time of capital shortage and create scalable investment opportunities, according to Makhtar Diop, IFC's Managing Director.
"Support for entrepreneurship and the digital transformation is essential to economic growth, job creation and resilience," Diop says. We want to help develop homegrown innovative solutions that are not only relevant to emerging countries but to the rest of the world."
Strengthening nascent digital economies 
In Africa, the Middle East, Central Asia, and Pakistan, the potential of the digital economy is enormous. In Africa, for example, the digital economy has the potential to contribute $712 billion to the continent's gross domestic product (GDP) by 2050.
In Pakistan, the digital transformation can unlock up to $59.7 billion in annual economic value by 2030, equivalent to about 19 percent of the country's GDP.  In the Middle East and North Africa, technology could boost GDP by 40 percent, or $1.6 trillion, and create 1.5 million manufacturing jobs in the next 30 years.
For start-ups in Africa, IFC's new venture capital funding platform "is an idea whose time has come," said Strive Masiyiwa, the Founder and Executive Chairman of Econet Group, which comprises Cassava Technologies and Econet Wireless. "A new generation of African entrepreneurs is emerging who are in need of this kind of partnership from IFC. Young African entrepreneurs have been crying out for more venture capital, and now they can step forward and take advantage of this initiative."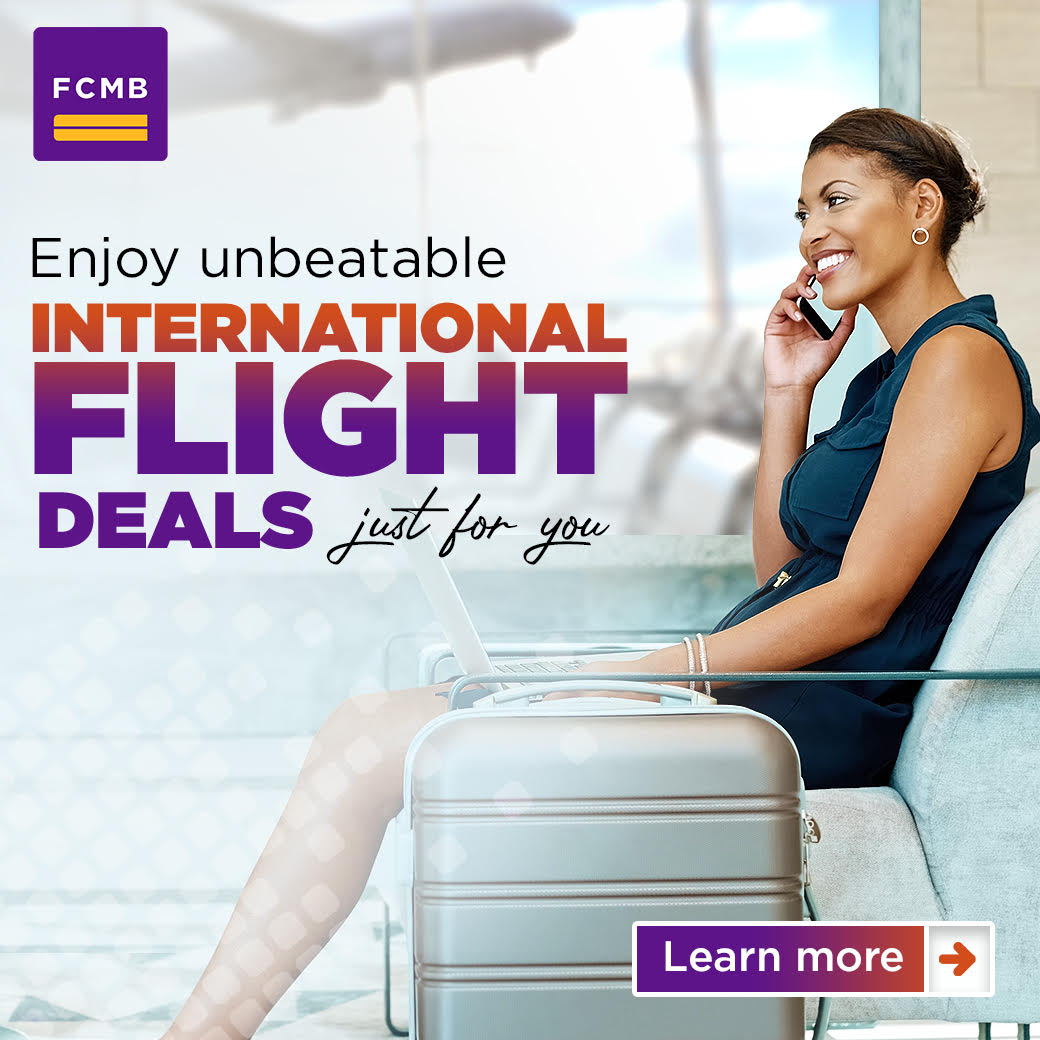 Some of IFC's ongoing investments in Africa's digital markets are already transforming economies—and the lives and livelihoods of Africans. TradeDepot, an end-to-end distribution platform founded to simplify and digitize micro retail distribution, supplies tens of thousands of small-scale retailers in Nigeria, South Africa, and Ghana with hundreds of products, from detergents to spices and toothpastes.
By leveraging technology to make products more easily available to retailers and at lower prices, TradeDepot helps small retailers boost sales and improve their livelihoods. Instead of having to navigate a fragmented network of distributors and wholesalers, shop owners can connect directly to leading consumer goods companies via TradeDepot's  ShopTopUp app on their phones.
The digital connection was essential during COVID-19, when lockdowns made it difficult for small retailers and distributors to get high-demand consumer items. TradeDepot partnered with the Lagos State Government and became part of the State's emergency food response strategy to distribute essential products. This helped over 40,000 micro-retailers stay in business during the lockdown while ensuring that consumers had access to critical goods, according to Onyekachi Izukanne, Co-Founder and CEO of TradeDepot.
Addressing development challenges
For start-ups and the venture capital community in the Middle East, new investment "will allow us to tap into untapped markets," says His Excellency Omar Al Olama, the United Arab Emirates Minister of State for Artificial Intelligence, Digital Economy and Remote Work Applications.
That's the idea behind Ibtikar Fund, a Ramallah-based venture capital firm that invests in tech-enabled start-ups founded by Palestinian entrepreneurs.  Ibtikar looks for firms that answer regional or global needs, according to Ambar Amleh, co-Managing Partner of Ibtikar Fund.
One of those innovators, Alma Health, is a direct-to-patient digital healthcare provider on a mission to transform the lives of people living with chronic conditions through improved clinical outcomes. Subscribers in Egypt and the United Arab Emirates log on to the digital and fully licensed provider for virtual consultations by Alma Health physicians, prescription fulfillment from Alma Health cloud pharmacies, at-home sample collections, and more.
"Alma Health is pioneering digital health care solutions for patients with chronic conditions, and with a research and development team based in Ramallah, it is also bringing jobs and helping to shape the digital economy in the West Bank and the region," Amleh says.
Confronting climate change is another critical need. Yellow Door Energy, a solar developer headquartered in the United Arab Emirates, provides solar and energy efficiency solutions for commercial and industrial customers in the Middle East, Africa and South Asia. It helps its customers—such as Specialty Hospital in Jordan—lower energy costs through solar leases (also known as power purchase agreements). These solutions directly contribute towards net zero targets set by countries and corporations worldwide.
An important benefit of IFC's venture capital support to innovative companies like Yellow Door Energy is that it offers co-investors the confidence to actively participate and invest in technology companies, according to William Sonneborn, Global Director, Disruptive Technologies and Funds at IFC.  "As the new funding supports world-class founders in underserved regions, it also paves the way for more investors to join and mobilize even more capital," Sonneborn says.
The ability to attract co-investors is especially important in fragile and conflict-affected situations. While the platform will invest in established venture capital markets in the region, such as Egypt, the Gulf Cooperation Council, Kenya, Nigeria, and South Africa, the platform will also focus on investments in underserved markets, with an emphasis on building a pipeline of credible early-stage companies and shaping a tech ecosystem.
To bolster the effectiveness of the platform in these markets, IFC will collaborate throughout the World Bank Group to create regulatory reforms, sector analyses, and tools used by successful venture capital ecosystems. The venture capital platform will be backed by an additional $50 million from the Blended Finance Facility of the International Development Association's Private Sector Window, which helps de-risk investments in low-income countries. In addition, IFC will mobilize capital from other development institutions and the private sector to support entrepreneurs and tech companies in those countries.
This article was culled from ifc.org