Fashion
Retail Sourcing West Africa 2019: Curating Export-Quality Nigerian Goods
According to the Project Director of Retail Sourcing West Africa, Bunmi Aliyu, Nigeria, Africa's largest retail market, has retail sales of over N66bn. Retail Sourcing West Africa has been working very hard if quietly to increase Africa's retail sales, especially through exports. Every year, working with curators such as Bella Africana and madeinnigeriang, it scours the country for manufacturers of outstanding products for the annual Retail Sourcing Fair West Africa. The 2019 edition was held at the Convention Center, Federal Palace Hotel, Lagos. It connected manufacturers with local distributors and retailers from West Africa, Europe and China. Over 400 manufacturers from 12 countries and 3,000 visitors were at the fair. Nigerian exhibitors include Detail Africa, Femi Handbags, Morin. O, Ethnik by Tunde Owolabi, Rumen bags, Blingshiki, Boots by Metal, JZO fashion, Otega shoes etc.
Some vendors at the fair:
Pillowtalk 9ja:
Dami Alabi is the founder of Pillowtalk 9ja. Established in 2017, the brand specializes in customized pillows. They are an online store with a factory located at Ikeja. They were among the Made-in-Nigeria brands curated for the retail resourcing fair by Bella Africana.
Contact: Factory Address: 27, Oluwaleimu Street, Ikeja, Lagos.
Instagram: dammiealabi, pillowtalka9ja
+2348181890113
Blythes Concept:
Everie Amadi is the owner of Blythes concept, makers of Made-in-Nigeria handcrafted female bags. Though they have only been in business for a year, their beautiful African handcrafted bags, sling bags and clutch purses were spotted at the Lagos fashion fair and they were invited to exhibit at the Retail Sourcing Fair. Their physical store is situated at Chevron, Lekki.
Contact: 07051774807, 08039446868
Instagram: blythesconcepts.com
Modara Natural Skincare:
Abiola Desalu is the founder of the Nigerian luxury skincare brand, Modara Natural Skincare. The company makes use of 100% pure and natural ingredients ethically sourced from all over the world, to create natural bath, body and skincare products for women, men and children. They have been in business for over three years and their excellent products made them part of the list curated by Bella Africana for the fair. Their products include African black soap, Shea body butter, and natural oils. You can visit their website to make your orders and pay. Worldwide shipping is available.
Contact: +23408100256457
www.modaranaturals.com
Beadorned by Yettie:
Beadorned by Yettie makes African-inspired footwear, accessories, turbans, gift items, interior décor and crafts. Their major focus is ready-to-wear for male, female and children. The curator, madeinnigeriang, brought Beadorned by Yettie to the fair.
Contact: +2348160116829
Instagram: beadornedbyyettie
Mimiremi Textiles:
Aderonke Jayeola is the founder of this Nigerian brand. They design and print exclusive African-inspired patterns on carefully selected fabrics which can be used as clothing or for interior design. All fabrics are designed and printed in Nigeria. The company also contributes to the society by training women in their studio every Wednesdays at no cost.
Contact: 9, Ufondu Nnaj Street, Off Mopo Road, United Estate, Sangotedo, Ajah-Lagos.
+2348034898474, 09021247031
Design for Love:
Design by Love is a Made-in-Nigeria brand that makes stylish ankara outfits, and ankara laptop bags.  They have been in business for fifteen years and you can take advantage of their physical store at Ikoyi and Yaba to shop trendy styles off their rack.
Contact: 15, Eletu Odibo Street, Yabatech, Yaba. +2348093344977, +2348093344911
11, Keffi street, Off Awolowo Road, Ikoyi, Lagos. +2348093344922
Instagram: dflrocks
Abela World:
Abela by Scent was founded in 2015 by Deola Paul-Inyang, who, inspired by the euphoria of exotic scents, desired to create a sensational, deep & emotive experience with scents.
This unique made-in Nigeria brand makes diffusers, scented candles, potpourri oils, burner, scented furniture, shower gel, body lotion and room spray. This bespoke scent architect has been in business for three years and their products are made from pure natural extracts from environmentally sustainable sources.
Contact: 398, Herbert Macaulay Way, Yaba, Lagos, Nigeria.
+2349091131279, +2348187231175
Instagram: abelaworld
www.abelaworld.com
Happy Coffee Nigeria:
This Made-in-Nigeria food brand has been on the scene for four years. The brand was founded by Princess Adeyinka Tekena, after she returned completed her master's degree in the US. She discovered the coffee game was very low in Nigeria. She decided to start her own coffee company and they have been doing great especially with the Lagos Coffee Festival they pulled off in October 2019. They source their coffee from Taraba state in Nigeria. Their main flagship store is located in the retail section of Spar at Illupeju. They are also at the Sterling Towers in Marina.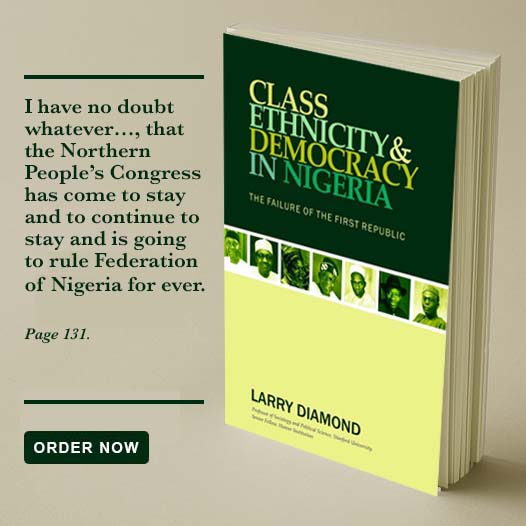 Contact: 07083872632, 07036456522
Instagram: happycoffeenigeria