Office Lives
Office Lives: Tanwa Ashiru, CEO, Bulwark Intelligence Solutions
Tanwa Ashiru is the founder of Bulwark Intelligence Solutions, a top enterprise security risk management company in Africa. She is a Fellow of the Association of Enterprise Risk Management Professionals (AERMP) and a Certified Scrum Master (CSM).
Tanwa holds an M.A. in Intelligence Studies from the School of Security and Global Studies at American Military University (AMU), West Virginia, USA. Tanwa is a U.S. Air Force veteran and has over 19 years of experience in Intelligence Analysis. She worked in the U.S. Department of Defense (DoD), and the U.S. National Security Agency (NSA). She served 180 days in Afghanistan and was involved in counter-insurgency, counter-IED, and counter-terrorism operations in Southwest Asia, the Middle East, and Africa.  
What did you study at university?
I studied Business Administration with an emphasis on Marketing at Strayer University, USA. I also have a Master's degree in Military Intelligence Studies from the American Military University (AMU).
What did you dream of becoming in primary school?
From a young age, I have always wanted to be a business leader. I didn't know what it entailed but it appealed to me because of what I grew up seeing my mother do. She was a Director in the advertising industry. Though I had no idea what advertising entailed or it's business aspect, I knew that was what I wanted. It influenced my choice of Marketing in my undergraduate studies as I thought I would move into the Marketing field. However, things didn't go the way I had planned.
Who were your role models growing up?
I'm not a fan of comparison, so I didn't look up to many people. However, I closely followed Oprah Winfrey and her works. Listening to her shows and hearing her talk about the books she read moved me. She was an avid reader and an eloquent speaker- perfectly able to express her thoughts and feelings. Other things that made her more admirable to me were her generosity and humility, something we can all testify about.
Years old, I watched a documentary about her trip to South Africa and how she organized a Christmas party for the orphans there. The documentary enunciated every plan she put in place to make the party a reality, from tent rental to ordering clothing items as presents. She also mentioned the reason behind her actions. Growing up poor, Christmas was uneventful. However, nuns would come bearing gifts every Christmas, and they were the only Christmas gifts she ever got. They made her feel special, and this Christmas party was a way to give back.
The documentary was emotional and has stayed with me all this while, pushing me to improve. I know I'll also be able to give back to society very soon. Funny enough, I watched that video in my twenties or late teenhood.
What does an intelligence analyst do?
An intelligence analyst collects data from different sources and analyzes it for trends and patterns to provide clarity on a matter. The major role of an intelligence analyst is to gain clarity on a subject or location and draw conclusions based on assessments
As a newbie in the field, I majorly did Electronic Intelligence Analysis (ELIN). This involves being on the lookout for specific radar signals, evaluating them, and then further assessment to determine the source of the electronic signals.
There are other parts of intelligence, and one of them is Imagery Intelligence. Typically, a drone is flown out into the field to capture raw data through pictures and videos. On or before return to the base, the data is transmitted to the intelligence analyst, who processes and analyses information from it.
So, that's the job of an intelligence analyst. They collate raw data, compile, analyse, and interpret it into a finished intel product for the consumer.
How did you get into the field?
I never planned to join the military. Immediately after my high school education in Nigeria, I traveled abroad. Instead of going to university, I joined the military. I had 2 older brothers on active duty at the time; one was in the Army while the other was in the Air Force. I went with Air Force because they cared for their airmen and recruited many smart people.
Right after the training school, I started taking college classes before recruitment. How I got into the Intelligence unit was also unplanned. When the recruiter asked what job I wanted, I replied that I wanted one that would give me enough money to get a Mercedes like hers. She explained that her husband worked in the Intelligence Unit and that after he left the military, employers were willing to pay triple his earnings. It was that lucrative!
She said that was what I needed; a job that would serve me even after my time in the military. I immediately asked to be signed up, and that was how I got into Intelligence. Recruitment into the field consisted of writing a few exams and passing with a good grade. I passed with flying colours and got in. While serving in the military, I completed my undergraduate studies.
So, after my service, I decided to continue in the Intelligence field because of prior work experience in the military. Studying for my Master's degree was eye-opening and made me see the bigger picture concerning the strategic nature of intelligence, understanding the community in the US, how they work together, and the history of intelligence in America.
Did your degree in Business Administration and Management prepare you in any way for the job?
No, not at all. Remember, I joined the military immediately after high school before I got my degree. The military prioritizes training, so you get a lot of high-level training, from leadership training programs to skills and physical training. You have two options; to do a full 20-year service in the military, which qualifies you for retirement, or a one-time enlistment which I opted for because finishing school was my priority. The military covers the cost of schooling, which was the case with me. After I did my first enlistment and was out of military service, many employers wanted me on their payroll, and I had a lot of six-figure offers from them. This would have been the case whether or not I had my Bachelor's degree.
A friend who served with me never went to college, but when she got out of the military, she earned $20,000 in the Imagery field. This was long ago, and she was paid that amount based on her skill set. So, you're employable as long as you're in the intelligence field. Experience matters most, and time in the military offers you a great deal of hands-on work experience.
I joined at age 17. A typical 18 or 19-year-old wouldn't have the same level of work experience I had at that age after serving in the military for 2-3 years. I got the degree because it paves the way for you as a Nigerian intending to travel to America. It had nothing to do with my intelligence knowledge and wasn't necessary to be in the military. Instead, it makes your resume more attractive and opens more doors for you, even within the military. To round it off, my degree in Business Administration and Management did not dictate my career trajectory.
Please, describe your typical day as an Intelligence Analyst in the United States Air Force.
I'll start from the beginning. To become an Intelligence Analyst in the Air Force, you must pass through a boot camp, also known as a learning ground. Here, you're taught everything from what the Air Force is all about to how to dress properly with emphasis on attention to detail, the history and leadership of your military branch, and physical training. People are also made to sleep for fewer hours than they're used to. It mimics a war environment- pressure with less sleep. We were made to undergo intense physical training and taught about important elements in war or conflict, including gas chambers and how to wear protective attire amid nuclear, biological, or chemical threats.
The next stage is a tech school, where you learn specifics in your intended field. For instance, a linguist who attends tech school is taught all they need to know about their language. A new recruit is posted to their permanent duty station after successful completion and graduation from tech school.
A typical day in the life of a graduate is completely different from that of one in a boot camp. In a boot camp, your day may start by 4:00 am and end by 12 or 1:00 am. However, as a graduate, work starts at 7:00 am and ends around 4:30 pm.
What are the key differences between government or military intelligence solutions versus private companies?
The major difference is the consumer of the intel. The wants of the consumer would determine the kind of intel you deliver.
For easier understanding, my business does Intel-related services. In the private sector, what's most paramount to a business leader is his assets operating in a specific location. So if he operates a manufacturing plant in Kogi, he must have access to intel on possible threats to his plant and other assets, whether in Kogi or elsewhere in Africa. Alternatively, intelligence analysis for the military is most directed to national security issues or threats (majorly weapons systems) that may affect a country's military. So, basically, the military prioritizes having operational advantages. Therein lies the difference.
When I served in Afghanistan, our support differed from what we offered at the NSA. Our job in Afghanistan was to support the troops directly on the ground, moving from one community to another. They were trying to deal with IEDs (Improvised Explosive Devices). Several of them had injured and taken the lives of many soldiers and Marines at the time. We took to work immediately by sending out drones to capture videos of any evidence of IEDs. We gave feedback to the troops on trends and what to look out for on subsequent visits to those areas.
Again, intelligence solutions are specific to consumers' intent.
If I were preparing intel for the president, he wouldn't be interested in the IEDS in the community. He'd be more interested in countries after their data, those preparing for war, or those making decisions that would put his country at a disadvantage. This is referred to as high-level strategic level intel.
Intel has three major divisions- strategic, operational, and tactical intelligence. Strategic intelligence is the highest level. It's long-term-focused, more attention-focused, and specific to decision-makers and leaders. Operational intel is for more specific operations like "Operation Safe Corridor" or "Operation Safe Haven". All intel is on that specific operation and the territories it will cover. Last but not least is the tactical intel- an example of this is the case with the IEDs. It's intel for troops on-ground as it guides their every move.
How did you come back to Nigeria?
This is a question I ask myself daily. I grew up in Nigeria, and there's no place like home. You'd miss family, the food, the fun, and the excitement, especially around December and Christmas. Everything is on a different level here.
When I returned from Afghanistan, I decided to visit Lagos and use the opportunity to check on my family and extended relatives. The nostalgia hit me, and of course, I had a swell time.
"You've gone to Afghanistan. Surely, Nigeria can't be worse than that."
This was my thought, so I resolved to move back to Nigeria. As God would have it, I attended a party and met my husband, who helped with my decision-making. I moved back and started a new life with him, and it's been 11 years since I moved back.
What gave you the motivation to start an intelligence business in Nigeria?
Immediately after I moved back to Nigeria, I decided to try advertising, and I did so during my NYSC year. I would go to the office and get irritated with how most of the creatives were not dressed. That was when I realised how much I had gotten used to the military and its ways. So after that year, I realized advertising wasn't for me and I switched to the security industry.
I worked at a private security firm and took a break when I had my kids. Then Boko Haram suicide bombing started in northern Nigeria. It was confusing to many people in Nigeria that humans were used as bomb carriers. However, it wasn't to me as I had seen this in Afghanistan, where I worked as a counter-IED analyst. With my knowledge, I was able to provide insights into the trends and patterns of suicide bombers. I wrote an article that was published in The Guardian. That started my writing career in security, and I was given a weekly column about security. This ushered in more speaking engagements on TV channels, news, and morning shows. This was enjoyable work for me and came with ease. With time, companies and businesses contacted me for intel alerts and reports.
This birthed the Intelligence Advisory service we now offer at Bulwark Intelligence. I made some hires and trained them on intel analysis, collation, and reports. At the time of our inception, not many indigenous companies were offering these security intel services; they were mostly foreign. Bulwark was one of the first indigenous security companies to provide intelligence analysis services to private sector clients.
I also gained the attention of military and intelligence agencies here. I would receive requests to come to train their intel analysts within the DSS, DIA, and NIA on certain intelligence tools and in capacity building. I've even had a call to deliver capacity building for NATO officers because one was on Intel and the other on operations here in Africa. Though NATO is currently not involved in Africa, they recognize the importance of Africa as a continent. They want to expand their knowledge of happenings here and counterterrorism on the planet.
These are just some of the things I've been able to assist with. Just like the US Army and African forces, there was a time the US Embassy in Nigeria wanted to organize training for citizens of Nigeria in different agencies under the Ministry of Interior about emergency preparedness – on individual roles and manner of approach amid a disaster or emergency crisis.
When my team and I wanted to undergo this same training on incident management, we had to travel to Texas. This training is known as an incident command system, an emergency management system commonly used in the US. With our knowledge, we were able to provide that capacity building to over a hundred different personnel from across all these different agencies from 16 different national agencies on emergency response. We also treated the cyber aspect of things. This is one of the things that make me stand out- the angel of intel I started with is different from what's done in Nigeria.
During the course of my introduction to intelligence, I learned about cybersecurity. On my arrival to the security and intelligence space in Nigeria, I realized that most of our work as intel analysts is closely related to cyber and cyberspace. As we continued to learn about open source intelligence analysis, harnassing information and analyzing it so it makes sense to the consumer, we ventured into cyberspace. This has also opened more speaking opportunities to deliver cybersecurity-related papers and presentations in Nigeria at conferences and events.
All of these are related to security risk management. If you're looking at it from a defence point of view, it's military and defence. If looking at it from an intelligence point of view, it's beyond the information. It also covers the tools, gadgets, and assets used to gather and analyze intel. If you're viewing this from the cyber point of view, it's about securing operation centers and closely monitoring threats, and being able to respond to them and prevent future occurrences.
This is a breakdown of our interesting and steady growth over the years. I have handled hundreds of training, and I can do so because I have gotten hands-on work experience in the field.
When I provide intel in briefings to consumers, some wonder how it's possible that I do what I do. When I mention that I'm ex-military, others think it's recent. This would be my twentieth year if I stayed in the military.
From an intelligence perspective, what are the top three risks companies have to look out for post-2023 elections?
In everything you do, preparedness is key. As it's always said, have a plan. By being prepared, you're ready for whatever happens, and if there's a breakdown of law and order, you know how to respond.
It's a bit late for preparedness, but individuals can still make some preparations. Stuck up on essentials like food and water as no one knows the aftermath of the elections. We are well aware of how personally Nigerians take elections and how violent things can turn if people choose to take the law into their hands. In a situation like this, intelligence looks out for people's response to news of election results, whether they'd be happy or sad or if things will turn violent. Getting intel alerts beforehand empowers you with information you can transmit to your staff.
Organisations operating in Nigeria can play their part by prioritising the protection of their most priced assets, whether human, physical, information, or intangible assets such as their reputation. To ensure your staff is well, train your staff ahead of time on security awareness, being environmentally conscious, and how to stay protected. Secondly, work on minimising your staff members' exposure to risks. In a situation where you have a beverage company and distribution is a major part of your company, recognise that this is a volatile period. It would be best to pause the movement of personnel involved in distribution for three to seven days after the announcement of election results. Also, create an avenue for staff to call in if they have challenges during the period. Thirdly, protect your reputation as an organisation.
An example is during the END SARS protest in 2020. Most people were bashing Oriental Hotel because one of the political parties was affiliated with the hotel. The hotel had to release a statement to refute that claim. These are the kind of things companies should look out for. Any kind of derogatory or defaming announcements could affect your company. This is why crisis monitoring at a time like that is crucial. A typical team like this usually comprises representatives from the Communications Department, Security, Top Management, Operations, and HR.
So these are the top three things companies should look out for during this period. Trust me, though; everyone can't wait for this period to be over so they can return to their regular lives and work.
When do you arrive in the office, and what is the first thing you do?
I am not regimented, but I love having a schedule that I typically work on the day before. I peruse my to-do list for the next day and plan. I wake up between 4:00 am and 4:15 am, change into my workout attire, observe my quiet time, read my Bible, pray, and set the right atmosphere for the day. From 7:00 am to 8:00 am, I spend 30 minutes commuting to and from the gym and an hour on my workout. I love following a schedule because nothing is certain in Nigeria; anything can happen, and time is of the essence. If you don't allocate your time, you may waste it scrolling through social media feeds. For people who make money from social media, allocate time to every activity you have on social media; have a schedule and keep to it.
My typical day in the office starts at 9:00 am. I check my mail and respond to pending conversations. By 9:30 am, I have a daily "stand-up" meeting with the team. It's an avenue for team members to discuss their progress and challenges on ongoing projects. 9:45 am to 10:00 am is our breakout session, where we attend to problems. The real work starts by 10:00 am with social media posts upload, article writing, and submission, scheduling for interviews, and meeting with clients.
Meetings take a huge part of my time until 3:00 pm when I have a lunch break and pick up the kids from school. We go home together, have lunch, and while they start their home tutorials by 4:00 pm, I go into the office to continue my work until 6:00 pm. I spend some days reading as I have an upcoming exam- the PMP exam.
So, that's a typical day in my life. Once it's 6:00 om and the kids are done, it's "play time." I spend time with them, prepare dinner, read bedtime stories for them, and by 8:00 om, they call it a night. So I have my "me time," or I could spend time with my husband. On days I'm stuck on my favourite series on Netflix, I indulge myself for an hour.
I can give you my schedule for the day before I plan the night before. Therefore, I know what I'm supposed to be doing every hour. I write down a list of things to do and choose the 6 that are a top priority.  I do this with a major goal- to tackle it as much as possible within the shortest possible time. I try to be realistic in my to-do list and allot the necessary time it would take to accomplish every single item on it. I work remotely with several analysts across Nigeria and Africa, and my team members love the flexibility it brings.
So, that's how I try to take control of things and maximize productivity. My team often asks how I'm able to do all I do- the answer is that I schedule my time and plan my day ahead.
What's the typical profile of the graduates you like to hire?
The first thing we are on the lookout for is the person's ability to write. It's a tragedy lots of graduates can't string words together. An analyst's major part of the job involves making intel reports and intelligence analysis assessments. This calls for excellent writing skills and critical thinking. So, at the first stage of the recruitment process, we request that the candidate write a report. Recently, I was recruiting someone, and I gave them a task to write an assessment on security in Anambra state during times of election. This requires them to research Anambra in the last 12 months, observe past incidents, and check for trends. They'd then need to articulate their thoughts clearly on paper. That's what structured intelligence analysis entails- adequate articulation of thoughts and structured report writing for others to read, critique, and ensure accuracy.
I also appreciate independent thinking- workers who don't need to be told what to do before they do it. Not many run at the same pace, so I have had to learn to take a step back to teach and show how to do certain things.
Another thing I appreciate is quick and self-learners. Most of what I know is self-taught. I spent 6 years and a half in the military. If I were complacent, I could have easily stopped learning about other areas of Intelligence. Instead, I continued to learn about new tools, read about situations, and read broadly to be well-abreast with happenings in the field. I appreciate people who can take on the initiative, are fast learners, and are self-motivated. One of my analysts is like that, always eager to learn new things and self-motivated.
A common issue is that people are misguided in their ideas about intelligence analysis. They think it's all exciting, like Jack Bauer and the series 24. That's far from reality! Instead, it's almost like the job of a security guard, but instead of watching gates and people, you read non-stop. It can be exciting because you may stumble on key secrets or new information.
So, we look out for people who have excellent writing skills, love reading, are self-motivated, and have a knack for figuring things out.
What is your favourite part of the job?
I do a lot of things at my job, but what I enjoy most is presentations. Lots of people run away from public speaking but not me. I don't particularly enjoy TV interviews because a lot of it is very ad hoc. But I love when I have to give an in-depth presentation on a particular topic as I must have thorough study to understand it in its entirety fully.
I enjoy structuring my presentation, sharing my thoughts on the subject matter, and sharing insights. I've had to present unique information on security, intel, or defence topics before military generals, top directors, and top management of top firms across the country, Africa, and the world at large.
What is the next challenge that you are looking forward to?
For the longest time, we've pitched our tents in Nigeria. It makes sense, given that Nigeria is one of the top economies in Africa. However, we're currently spreading our tentacles to other Western and Central African countries. It's why we have analysts from different countries, including francophone countries. Our goal is to dominate the whole continent.
Again, most companies that do what we do are not from indigenous African countries; they're Westerners or other global companies that decided to settle in Africa. So, I'm excited that we're one of the top indigenous African firms and it's female-owned. We're also looking at how we would spread our wings to Europe and America- that's the exciting part. We also have lots of projects and partnerships on the way as we expand into new territories, and we're quite excited about that.
When do you plan to quit Office Life?
I once watched a video of a 90-95-year-old barber cutting hair. I was initially concerned but quickly realised that could be why he's waxing strong- he is working. He has something to look forward to daily that brings him joy. He may not have anything else to live for or look forward to the moment that is taken from him, h.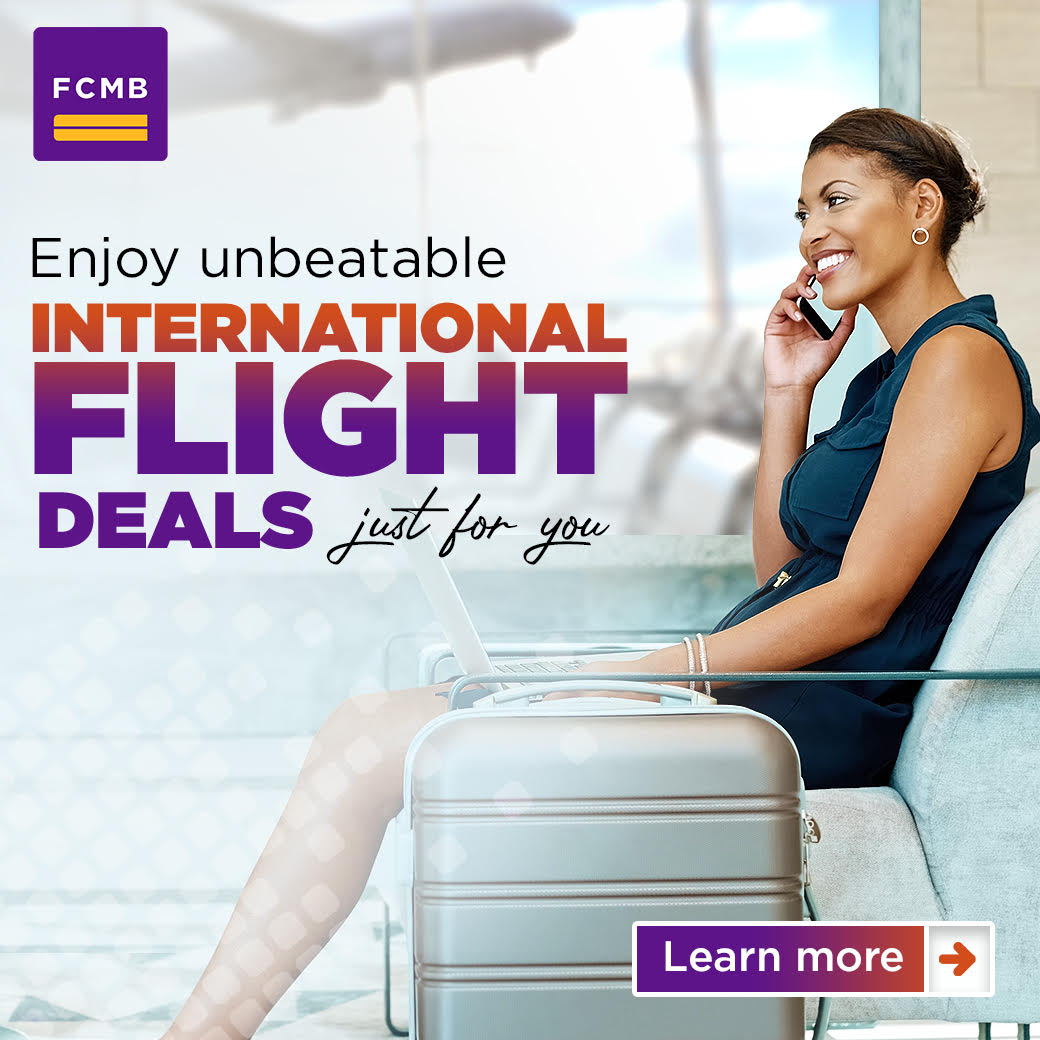 I recently started to learn how to scale down little by little, giving more priority to family. Work is important, that I know. However, the kids will continue to grow, and if care is not taken, you may realise you've missed out on a lot while working. I try as much as possible to spend time with them. I work remotely as much as possible, and it's one of the beautiful things COVID gave us. It offers you the opportunity to work from anywhere. Sometimes I work from Landmark Beach.
If I have that, then technically, I've quit office life. However, work still continues. So what's most important is having a healthy work-life balance and learning to sprinkle in fun as much as possible. As a service provider, you're at liberty to choose who you work with, and how you want to be treated. The moment I stop enjoying something, I stop. If I'm working with difficult clients, I drop them because the end goal is to enjoy your work, and ensure it isn't boring or stressful.