People & Money
Nigerian Banks Unlikely to Boost Lending Despite CBN's Biggest Policy Rate Cut in 6 Years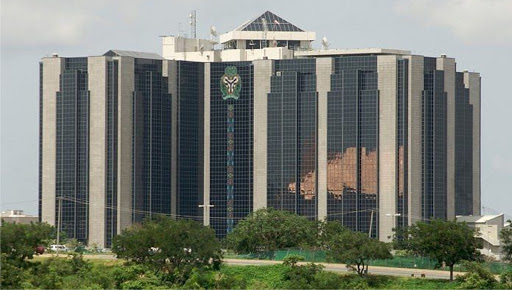 Attempts by the Central Bank of Nigeria's Monetary Policy Committee (MPC) to spur economic activities through a rare main interest rate cut might not be convincing enough for banks to expand lending to the coronavirus-hit economy.
The MPC on Thursday reduced monetary policy rate, which serves as a signal for other rates, by 100 basis points to 12.5% — the biggest decline since 2015 and the lowest rate since 2016— to create cheaper loans in hopes that increased spending will help Nigeria avert an IMF-predicted 3.4% recession this year.
The rate cut "will do nothing to stimulate aggregate demand, as banks are more concerned about systemic risk," Oluwasegun Akinwale, an analyst with Nova Merchant Bank Ltd. in Lagos told Bloomberg.
Analysts say Nigerian banks are at crossroads; their regulator wants them to help the economy survive the novel coronavirus onslaught by lending aggressively to support consumers and businesses.
But banks think it is bad business to increase borrowings during a downturn, leading analysts to believe that this year lenders will rather park their cash with the CBN as the penalty for not lending up to 65% of their deposits than risk the loans going bad.
Already, banks are exposed to some of the worst-hit affected sectors by the pandemic and lockdown, causing Fitch Ratings to downgrade the three-highest rated banks in Nigeria and place all 10 Nigerian banks' Viability Ratings and IDRs on Rating Watch Negative.
Fitch noted that the oil & gas sector represented about 30% of Nigerian banks' gross loans at end-3Q19 and non-repayments of loans due to severe oil price decline and currency devaluation could easily cause non-performing loans to rise.
Arbiterz's check on NBS Selected Banking Sector Data report shows that in Q4 2019, Oil & Gas accounted for 19.88% of total bank credit to the private sector, manufacturing accounted for 15.26%, Trade/ General Commerce accounted for 7.26%, Construction's share was 7.26%, Real Estate was 3.52%.
In terms of Non-Performing Loans (NPLs), Oil & Gas saw one of the biggest declines but remained the sector with the largest bad loans (N219bn at end of 2019), Trade had N145.26bn while Manufacturing and Real Estate had N103.08bn and N49.65bn each.
Connecting the dots to see what the banks are wary of, the first-quarter GDP report shows that the non-oil economy, where CBN wants loans to go, was badly beaten in the period.
Trade which is 16% of the economy contracted by 2.82% from -0.58% in Q4 and 0.85% growth in Q1 2019.
Manufacturing barely grew at 0.43% from 1.24% in Q4 and 0.81% in Q1 2019 while Real Estate tanked 4.75% from -3.45% in Q4 and 0.93% growth in Q1 2019.
Similarly, Construction slowed to 1.69% from 3.18% in the same period of 2019, although it grew from 1.31% on a quarterly basis.
Oil GDP slowed by 5.06% from 6.36%in Q4 and grew from 1.46% contraction in Q1. (Remember real GDP measures output not price hence sharp drop in oil wouldn't be reflected here. Oil exports should reflect poor crude sales in the quarter).
The economy slowed to 1.87% in Q1 from 2.1% a year ago without the effect of the lockdown. This means Q2 report will show a sharper decline.
Leading investment bank Afrinvest in a report during the week said the stimulus measures proposed by the CBN are also unlikely to deliver fast-paced economic for a number of reasons including elevated credit risk.
Analysts also say the MPR as a policy tool has become less effective and the rate cut was merely symbolic, unable to by itself lower lending rates in the country.
Tools like Loan-to-Deposit Ratio (LDR) policy which was introduced in July 2019 supported total credits increase by N3.1 trillion or 20.45 per cent, with manufacturing, retail & consumer loans, general commerce and agriculture as major beneficiaries, according to the CBN.
In the fourth quarter of last year, credit expanded by 14% to N17.56 trillion year-on-year in the fourth quarter of 2019 after a decline of 4% in 2018, thanks to the CBN policy that forced banks to lend at least 65% of their total deposits as loan. All tier-one banks grew their loan books at a double-digit pace in the quarter.
Another embargo to loan growth is the conflicting LDR and CRR policy which seeks to achieve opposing ends. The latter is used to reduce money supply.
With Cash Reserve Ratio (CRR), a mandatory portion of deposit kept in CBN's custody, at 27.5%, banks barely have enough cash at hand to meet up with their urgent needs if they lend out 65% of their deposits at the same time.
Experts say lowering the cash required of banks to keep with the CBN will allow them to be in a more comfortable position to lend without leaving them illiquid — that is assuming concerns about the economy were off the table.
Zenith Bank had earlier in the year announced it would slow loan book growth to 2% this year from 22% in 2019, in a move banking analysts say reflects the mood in the industry and very likely due to a high base last year. The top-tier bank in the first three months of 2020 loaned 12% more than it did in the last quarter of 2019.
On its part, the CBN in March gave the green light for all Deposit Money Banks (DMBs) in the country to consider temporary and time-limited restructuring of the tenor and loan terms for businesses and households most affected by the pandemic particularly Oil&Gas, Agriculture and manufacturing.
The restructuring of loans will help strengthen overall financial stability of the banking system and avoid a repeat of 2016's spike in bad loans due to oil price crash.
The Non-Performing Loans (NPLs) ratio decreased to 6.58 per cent at end-April 2020 compared with 10.95 per cent in the corresponding period of 2019 due largely to recoveries, write offs and disposals, the CBN's MPC said on Thursday.
Also, Aggregate Net Credit in the economy grew by 8.07% in April 2020 compared with 4.90% in March 2020, although it remained below the indicative benchmark of 16.85% for the year.