Funding Opportunities
Funding Opportunities for Businesses: Royal Academy of Engineering Africa Prize for Engineering Innovation
Funding Opportunities for African Businesses:
Royal Academy of Engineering Africa Prize for Engineering Innovation 2022
African innovators that have developed or in the process of developing new technological innovations addressing development needs or challenges affecting their respective countries can apply for Africa Prize for Innovation organized by Royal Academy of Engineering. The developers of selected innovations will receive comprehensive and tailored business training, sector-specific engineering mentoring, communications support, pitching opportunities and also networking access. There will be a competition amongst the trained and mentored candidates with the winner receiving £25,000 and three runners-up receiving £10,000 each. Deadline for application is 20th July, 2021. For more information, visit https://www.raeng.org.uk/global/sustainable-development/africa-prize
2. CATAPULT: Inclusion Africa 2021
Funding opportunities
CATAPULT: Start-ups that are focused on financial inclusion in Africa are invited to participate in Inclusion Africa, a fintech startup development programme organized by LHoFT ( The Luxembourg House of Financial Technology). The programme which has previously been conducted in 2018 and 2020 will leverage Luxembourg's inclusive finance and fintech ecosystem to support chosen firms in improving the businesses and achieving their inclusion goals. For more information, visit https://catapult.lu/Africa/
3. Africa Startup Initiative Programme (ASIP) 2021 for African startups
Startups in the fields of FinTech, InsureTech, AgriTech, E-commerce, Digital Health and CleanTech are called to participate in theAfrica Startup Initiative Programme (ASIP)2021. 10 selected startups will receive benefits valued at more than €500,000 including credits from Amazon Web Services (AWS), Google Cloud Services and Hubspot. Startupbootcamp (SBC) AfriTech will also invest €15,000 in cash to each startup. For more information, visit https://www.startupbootcamp.org/accelerator/afritech-asip/. Deadline for application is May 14, 2021
Also Read:  Funding Opportunities for Businesses: WTO Young Professionals Programme 2022
4. D-PRIZE CHALLENGE 2021/2022 PRIZE FOR SOCIAL ENTREPRENEURS TO FIGHT POVERTY
Social entrepreneurs from anywhere in the world, of any age, and any background who can distribute proven poverty interventions are called to apply for the latest version of D-Prize Challenge. Organizers of this programme are exclusively interested in ventures that will scale distribution of an already proven intervention in the developing world. Areas of interest are: Health access, Clean water, education, Agriculture, Livelihoods, Energy Public Services and Custom. Both profit and non-profit organizations can apply. All winners will be awarded up to $20,000. For more information on application process, visit https://drive.google.com/file/d/1-pjfft-3Hk66R2eAoVMf4ZdMJuskKbPL/view. Deadline for application is June 27, 2021
5. World Trade Organization (WTO) Young Professionals Programme 2022
Citizens of developing and least-developed country (LDC) WTO members with advance University degree in Law, Economics or other international trade-related subjects in line with the work of the WTO can apply for WTO Young Professionals Programme 2022. The programme gives selected young professionals the chance to gain work experience with the WTO. They will be paid CHF 3,500 monthly. Areas of work may include: Accessions, Agriculture, Council and Trade Negotiations, Dispute Settlement, Economic Research and Statistics, Government Procurement, Intellectual Property Rights, Market Access, Media and External Relations, Sanitary and Phytosanitary measures, Technical Barriers to Trade, Trade and Development, Trade and Environment, Trade Facilitation, Trade and Gender, Trade in Services and Investment, Trade Policy Analysis, Trade-related Technical Assistance, and Trade Remedies. Interested applicants must have a minimum of two years professional experience relevant to the work of WTO is required.
Interested applicants should not be more than 32 years as at January 1, 2022. Ability to write and speak English fluently is compulsory. Writing and/or speaking French or Spanish fluently will be an added advantage.
For more information, visit https://erecruitment.wto.org/public/hrd-cl-vac-view.asp?jobinfo_uid_c=6066&vaclng=en. Deadline for application is April 29,2021
6. She Leads Africa High Growth Coaching Program 2021
Women-led startups in Nigeria operating in any sector or industry are invited to participate in the She Leads Africa High Growth Coaching Program 2021. Selected participants will get 3- month intensive training on business and operational training, networking access, check-in calls with a personal business coach on a monthly basis, monthly virtual support group meetings, scorecards every fortnight and support in creating a roadmap of tangible business goals. To apply, visit https://vc4a.com/she-leads-africa/she-leads-africa-high-growth-coaching-program-2021/application/. Applicants should upload their Pitch Deck/Growth Strategy plan during application. Deadline for application is May 31, 2021
Also Read: Funding Opportunities for Businesses: Africa Startup Initiative Programme
7. CBN AGSMEIS Loan
To support agribusinesses and SMEs , the Federal Government of Nigeria has developed the Agri-Business/Small and Medium Enterprise Investment Scheme. Fields of interest: Agriculture & Agro-allied processing; Art & Entertainment; Automobile Services; Fashion and Dressmaking; Catering & Event Management; Courier & Delivery Services; Creative Industry; Apparels and Textiles; I.C.T 10. Cottage Industry; Media; Publishing; Telecommunications; Hospitality; Health Services; Welding & Fabrication; Animal Husbandry; Cosmetics, Beauty and Makeup Artistry; Electrical and Electronics; POP and Tiling; and Carpentry. Successful applicants will get trained, apply for a loan, receive funds and get business support services to adequate make sales. For more information, visit https://nirsalmfb.caderp.com/account/landingpage
8. Africa's Got Style Fashion Design Competition 2021 (Funded)
Fashion designers, illustrators and enthusiasts based in Africa can apply for a freestyle online fashion design contest called Africa's Got Style Fashion Design Competition 2021. The initiative is meant to support designers who can combine African textiles and styles to make innovative wears.
A maximum of 108 contestants will participate and 5 of them will emerge winners with the first, second and third winning prizes of $1000, $500 and $300 respectively together with sponsorship, endorsement and equipment empowerment.
To apply visit, https://forms.gle/MTdANmzJPLy5EstaA. Deadline for application is May 17, 2021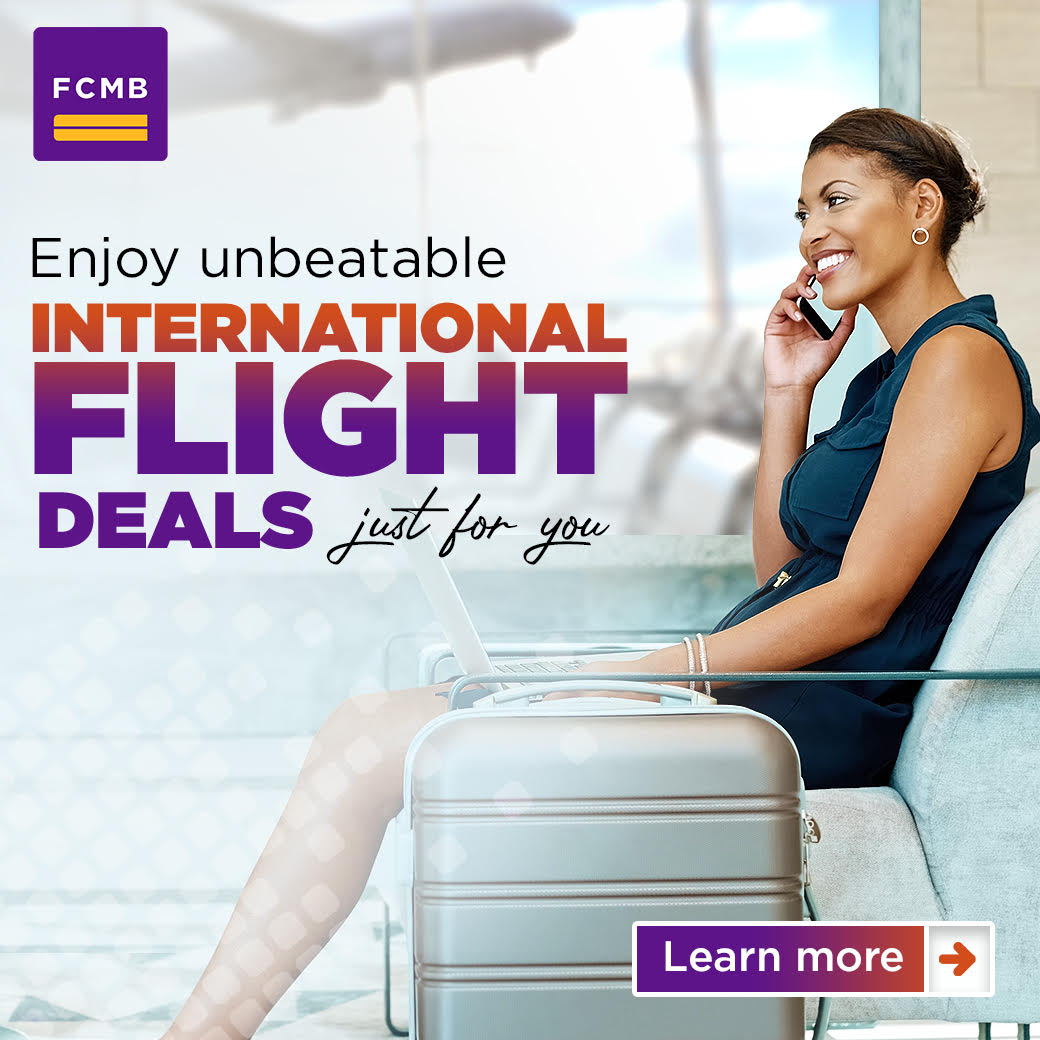 9. THET Small Grants for UK Partnerships For Health Systems (UKPHS)
Tropical Health and Education Trust (THET) is welcoming grant application from new and established partnerships in any low and lower middle income country in Sub-Saharan Africa and Southeast Asia that are addressing one or several of the following themes: innovation; gender equality and/or social inclusion; climate change; blended and remote learning. Health start-ups looking for partnerships or having the intention to formalize existing ones can visit http://www.thet.org/get-involved/support-for-health-partnerships/. Grants of up to £50,000 are available. All funded projects are expected to last from 12 to 18 months. For access to all application documents, visit https://www.thet.org/ukphs/ukphs-small-grants-wave-1/. Deadline for application is May 12, 2021.