Funding Opportunities
Funding Opportunity for African Business
Africa Startup Initiative Programme (ASIP) 2021 for African startups
Startups in the fields of FinTech, InsureTech, AgriTech, E-commerce, Digital Health and CleanTech are called to participate in the Africa Startup Initiative Programme (ASIP)2021. 10 selected startups will receive benefits valued at more than €500,000 including credits from Amazon Web Services (AWS), Google Cloud Services and Hubspot. Startupbootcamp (SBC) AfriTech will also invest €15,000 in cash to each startup. For more information, visit https://www.startupbootcamp.org/accelerator/afritech-asip/. Deadline for application is May 14, 2021
2. She Leads Africa High Growth Coaching Program 2021
Women-led startups in Nigeria operating in any sector or industry are invited to participate in the She Leads Africa High Growth Coaching Program 2021. Selected participants will get 3- month intensive training on business and operational training, networking access, check-in calls with a personal business coach on a monthly basis, monthly virtual support group meetings, scorecards every fortnight and support in creating a roadmap of tangible business goals. To apply, visit https://vc4a.com/she-leads-africa/she-leads-africa-high-growth-coaching-program-2021/application/. Applicants should upload their Pitch Deck/Growth Strategy plan during application. Deadline for application is May 31, 2021
3. TEF Entrepreneurship Programme 2021 for African Entrepreneurs
New and young businesses in Africa can apply for the Tony Elumelu Foundation Programme (TEF 2021). This year's programme will help the recovery of SMEs and young Africans entrepreneurs affected by the COVID-19 pandemic. The benefits of participating are world-class business training, non-refundable seed capital of up to $5,000, Global networking opportunities and mentorship. To apply, visit https://www.tefconnect.com/. Deadline for application is March 31, 2021
4. Anzisha Prize
Young entrepreneurs across Africa trying to create sustainable solutions to the challenges their communities are facing can apply for Anzisha Prize. The programme is organised to celebrate them and also award the most promising ones a reasonable amount of money.
20 finalists will win a fellowship to support their businesses and an all-expenses paid trip to South Africa to be a part of a two-week long entrepreneurship workshop and conference at the African Leadership Academy campus in Johannesburg, South Africa. Grand prize winners who will be selected from the finalists will share prices worth $100,000. For enquiry about application, send an email to prize@anzishaprize.org. Deadline for application is March 31, 2021.
Also Read: Funding Opportunities for Businesses: Anzisha Prize
5. Call for Applications: Responsible AI Innovations
African innovators leveraging AI to develop solutions capable of enhancing Africa's development can apply to the Artificial Intelligence for Development in Africa (AI4D) programme designed to support innovations, policy research and skills to spur responsible AI development in Africa. The fields of interest are: Health, Agriculture, Climate Action and Finance. Only nationals from East, West or Southern Africa that are attached to university, research institution, private company or other related organization can apply. Selected innovations will have to initial investment funding of up to $10,000. They will have access to networks, mentorship and training. For questions or more information, send an email to aid4@villgroafrica.org. To apply visit, https://vc4a.com/villgro-africa/responsible-ai-innovation/application/application-form/
Deadline for application is April 9, 2021
6. CBN AGSMEIS Loan
To support agribusinesses and SMEs , the Federal Government of Nigeria has developed the Agri-Business/Small and Medium Enterprise Investment Scheme. Fields of interest: Agriculture & Agro-allied processing; Art & Entertainment; Automobile Services; Fashion and Dressmaking; Catering & Event Management; Courier & Delivery Services; Creative Industry; Apparels and Textiles; I.C.T 10. Cottage Industry; Media; Publishing; Telecommunications; Hospitality; Health Services; Welding & Fabrication; Animal Husbandry; Cosmetics, Beauty and Makeup Artistry; Electrical and Electronics; POP and Tiling; and Carpentry. Successful applicants will get trained, apply for a loan, receive funds and get business support services to adequate make sales. For more information, visit https://nirsalmfb.caderp.com/account/landingpage
7. Calls for Expressions of Interest: Managing Organization (Hub) for Responsible Artificial Intelligence for Climate Action Innovation Research Network in Africa
Individual organizations or groups of organizations from low and lower-middle income countries in Sub-Saharan Africa with a proven track record in the design, development, and scaling of climate change and artificial Intelligence (AI) Innovations can express interest to host the Climate Action Innovation Network organized by Artificial Intelligence for Development in Africa (AI4D Africa) in collaboration with Climate Change AI. The opportunity will provide funding to an organization or groups of organizations to design and implement an innovation research network of researchers and innovators applying responsible AI techniques to advance climate action in Africa and contribute to a global AI for Climate Action Initiative. For more information, visit https://africa.ai4d.ai/calls/climate-action-hub/. Deadline for application is April 5, 2021
8. The Digital States Program 2021 for Young Nigerians
In order to increase the level to digital literacy in Nigerians youths to enable them cope with the increasingly technological nature of jobs, the National Information Technology Development Agency (NITDA) Microsoft and Federal Ministry of Communication and Digital Economy have organised a free basic digital literacy workshop. Applications are now open for Gombe, Rivers, Kano and Lagos with a target of 500 youths per state. For more information, visit https://wootlab.ng/foundation/digital-states
Also Read: Funding Opportunities for Businesses: Application for Founder Institute's Pre-seed Accelerator Programme
9. WE EMPOWER UN SDG CHALLENGE
Africa based women entrepreneurs whose businesses generate at least $100,000 annually can participate in the WE EMPOWER UN SDG CHALLENGE. The programme acknowledges and elevates the valuable contribution their innovative work can make toward the SDGs and solving the world's greatest challenges by providing awardees with capacity- building training sessions and opportunities to connect with an unparelleled global network to advance their enterprises. Awardees will also have the opportunity to receive a $20,000 grant. For enquiry about the application process, send email to info@weempowerchallenge.org with the subject line: 2021 WE Empower UN SDG Challenge Application. For more information, visit https://sustainability-innovation.asu.edu/we-empower/. Deadline for application is April 15, 2021
10. Africa's Got Style Fashion Design Competition 2021 (Funded)
Fashion designers, illustrators and enthusiasts based in Africa can apply for a freestyle online fashion design contest called Africa's Got Style Fashion Design Competition 2021. The initiative is meant to support designers who can combine African textiles and styles to make innovative wears.
A maximum of 108 contestants will participate and 5 of them will emerge winners with the first, second and third winning prizes of $1000, $500 and $300 respectively together with sponsorship, endorsement and equipment empowerment.
To apply visit, https://forms.gle/MTdANmzJPLy5EstaA. Deadline for application is May 17, 2021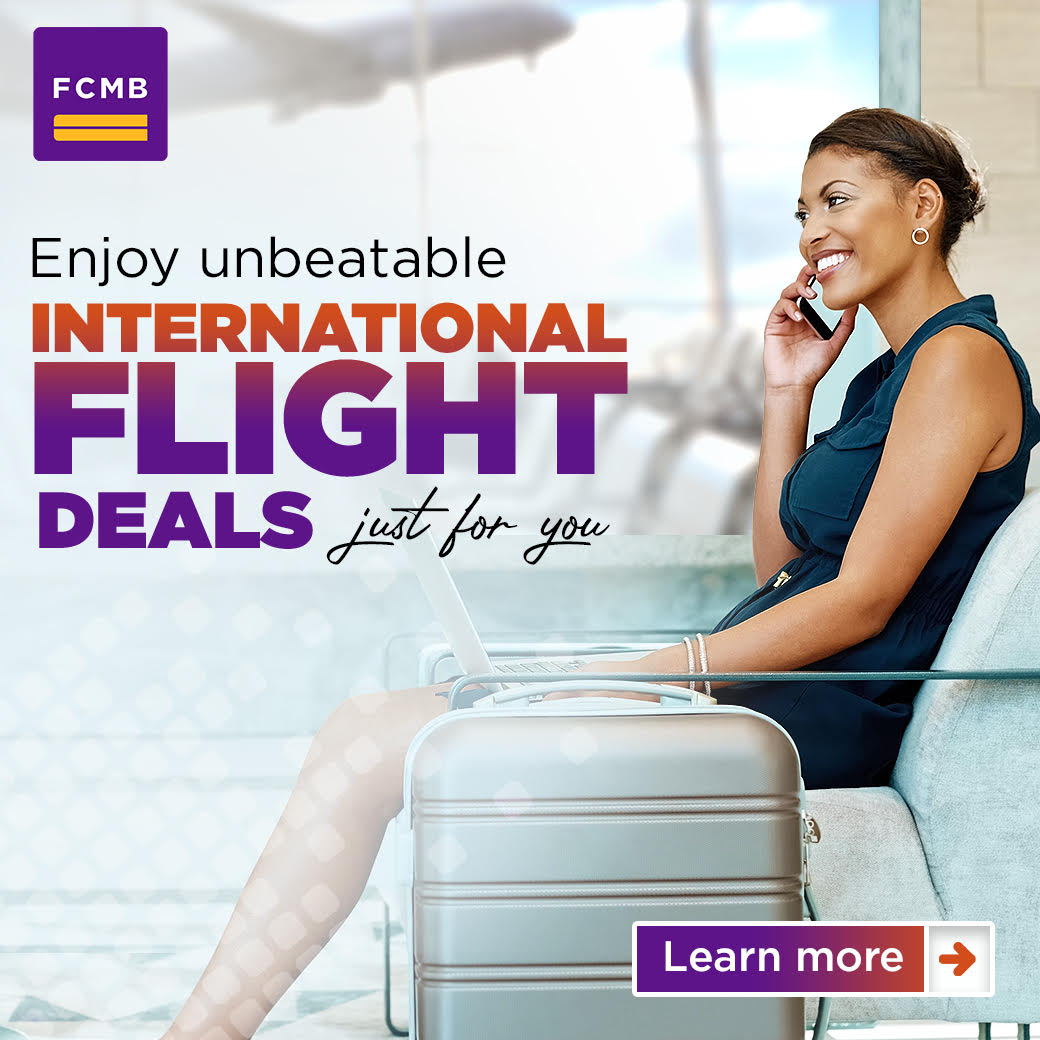 11. THET Small Grants for UK Partnerships For Health Systems (UKPHS)
Tropical Health and Education Trust (THET) is welcoming grant application from new and established partnerships in any low and lower middle income country in Sub-Saharan Africa and Southeast Asia that are addressing one or several of the following themes: innovation; gender equality and/or social inclusion; climate change; blended and remote learning. Health start-ups looking for partnerships or having the intention to formalize existing ones can visit http://www.thet.org/get-involved/support-for-health-partnerships/. Grants of up to £50,000 are available. All funded projects are expected to last from 12 to 18 months. For access to all application documents, visit https://www.thet.org/ukphs/ukphs-small-grants-wave-1/. Deadline for application is May 12, 2021.